Post in paid collaboration with Malfy Gin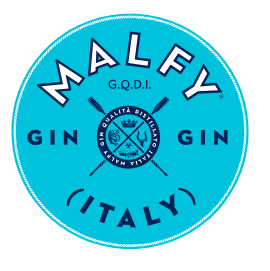 The Italians just know how to do bar snacks sensationally. Fritto misto means 'fried mix' and is common in Italy where handfuls of seasoned flour-coated seafood or vegetables are quickly fried 'til crisp and served with drinks. Sometimes salty, sometimes spicy, the perfect level of chew. We've been known to order several portions one after another and we're pairing this recipe to an Italian icon –– Malfy Gin, serving a sublime gin and tonic with a garnish of juniper berries and sliced lime, but you could also opt for a gin martini if you fancy.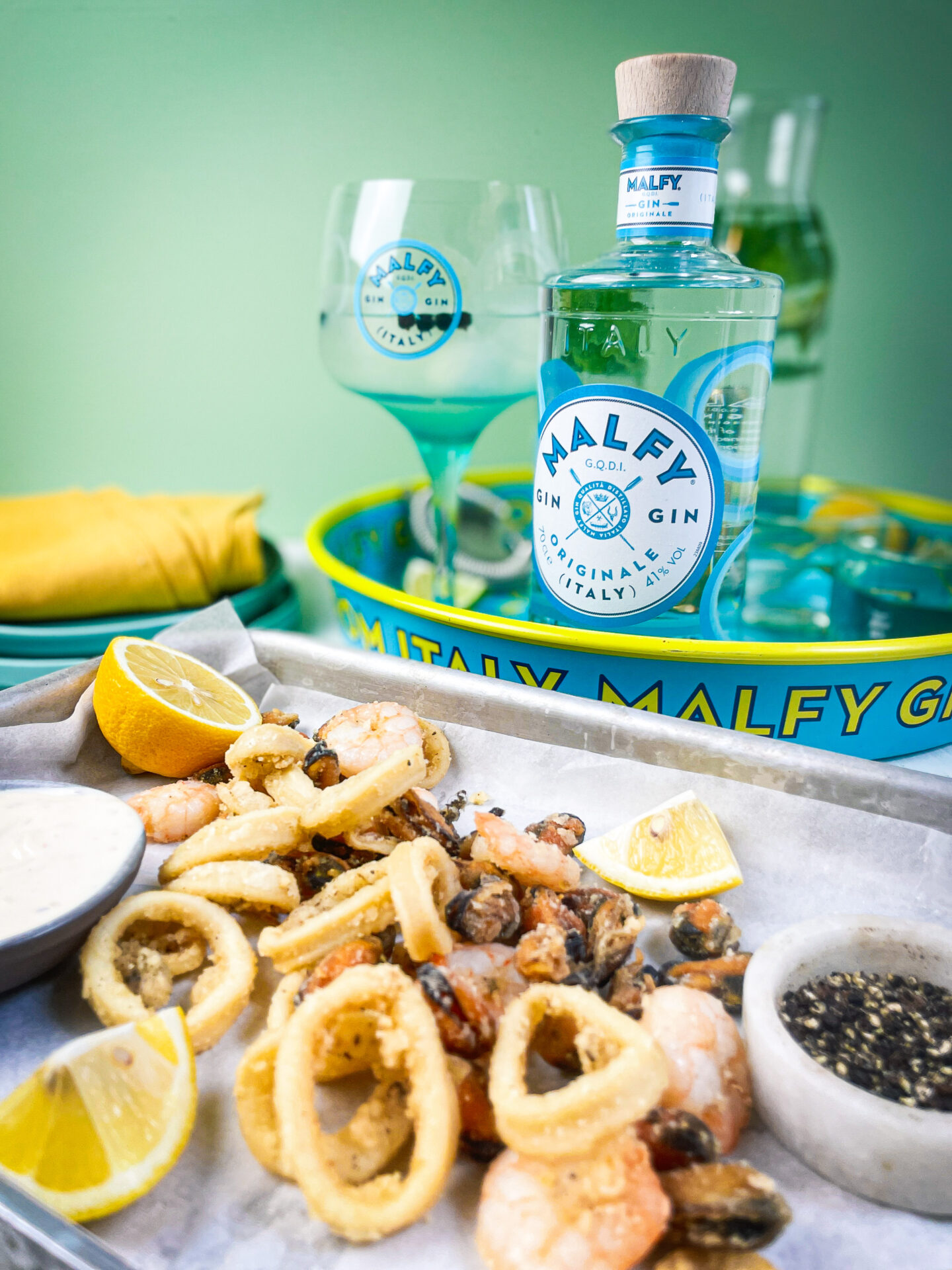 It's more traditional to use prawns in the shell (protecting the delicate flesh and adding extra crunch) but we've made this much easier by going for the more crowd-pleasing shelled prawns. If you can get your hands on the tentacles of squid these are fabulous here, but just plain squid rings also work wonderfully on their own. For groups, simply scale up the recipe, so double it to feed four, triple it to feed six, quadruple it for a group of eight to ten.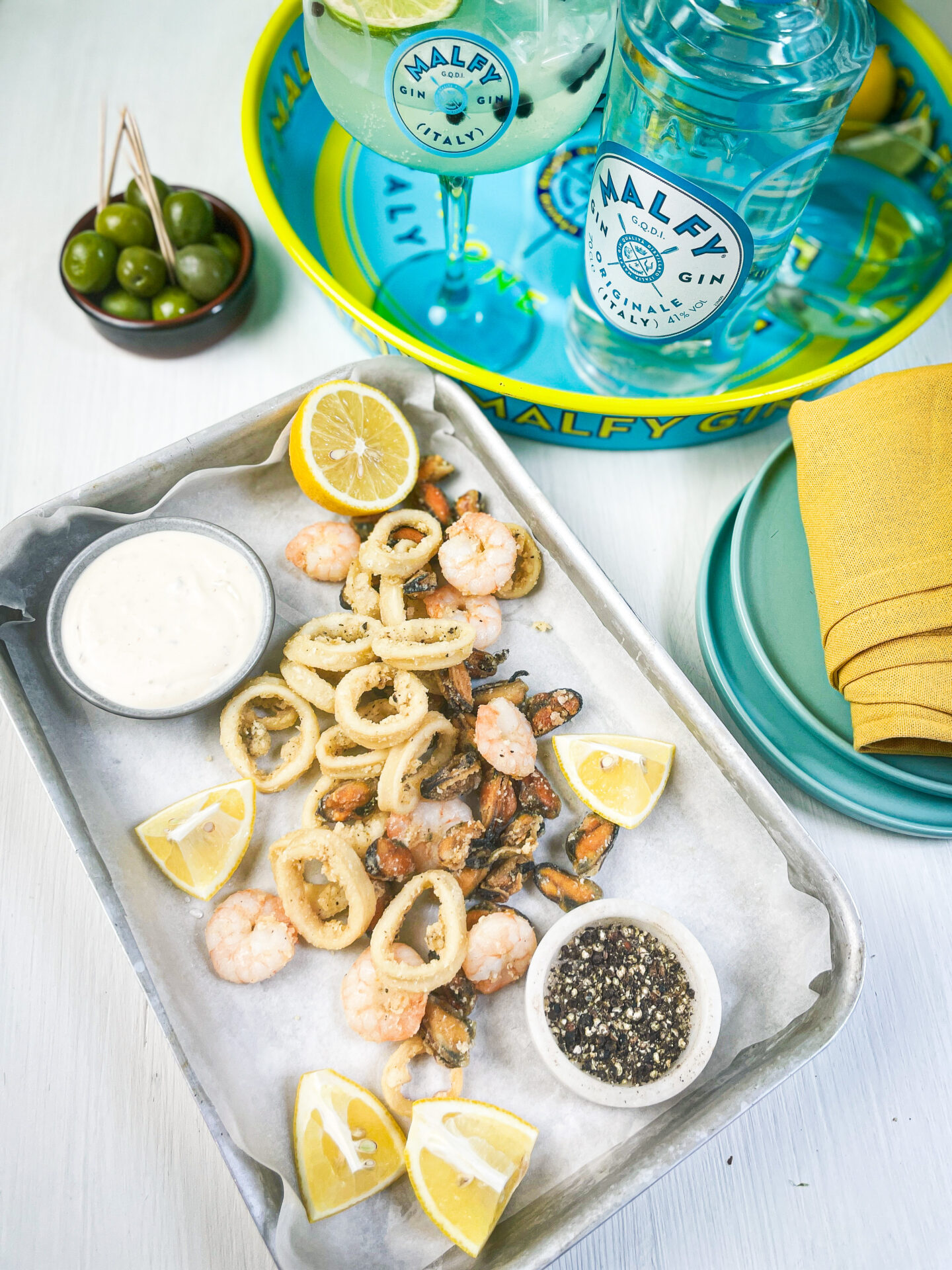 Fritto Misto di Mare with Malfy Gin [SP]
Serves 2
2 tbsp freshly cracked black pepper
2 tsp fine salt
350-400g mixed seafood –– squid (cut in rings), prawns, mussels
50g rice flour or cornflour + 10g plain flour (if plain flour is all you have, just use 60g of that)
Garlic aioli or mayonnaise on the side
Lemon wedges, to serve
Method
1. First, heat your oil to 170ºC in a deep fat fryer or a high-sided pot (thermometer essential to measure the temperature).
2. Pat dry the seafood and dredge well in the seasoned flour, then shake off excess and introduce into the hot oil (note: if using a deep fat fryer have the basket already placed into the oil, rather than adding the seafood to the basket and lowering as this may cause the seafood to stick).
3. Allow 90 seconds for the first fry then lift the basket, shake off the excess and increase the temperature to 190ºC.
4. When at temperature lower the basket once more and fry for a further 90 seconds, or up to 2.5 minutes, just until the coated seafood is lightly golden and looks crisp and delicious. Then, lift the basket, taking care to shake off the excess oil, and then decant to a baking sheet lined with kitchen paper to absorb any further oil.
5. Serve still warm with wedges of lemon and a garlic aioli or mayonnaise. Salute!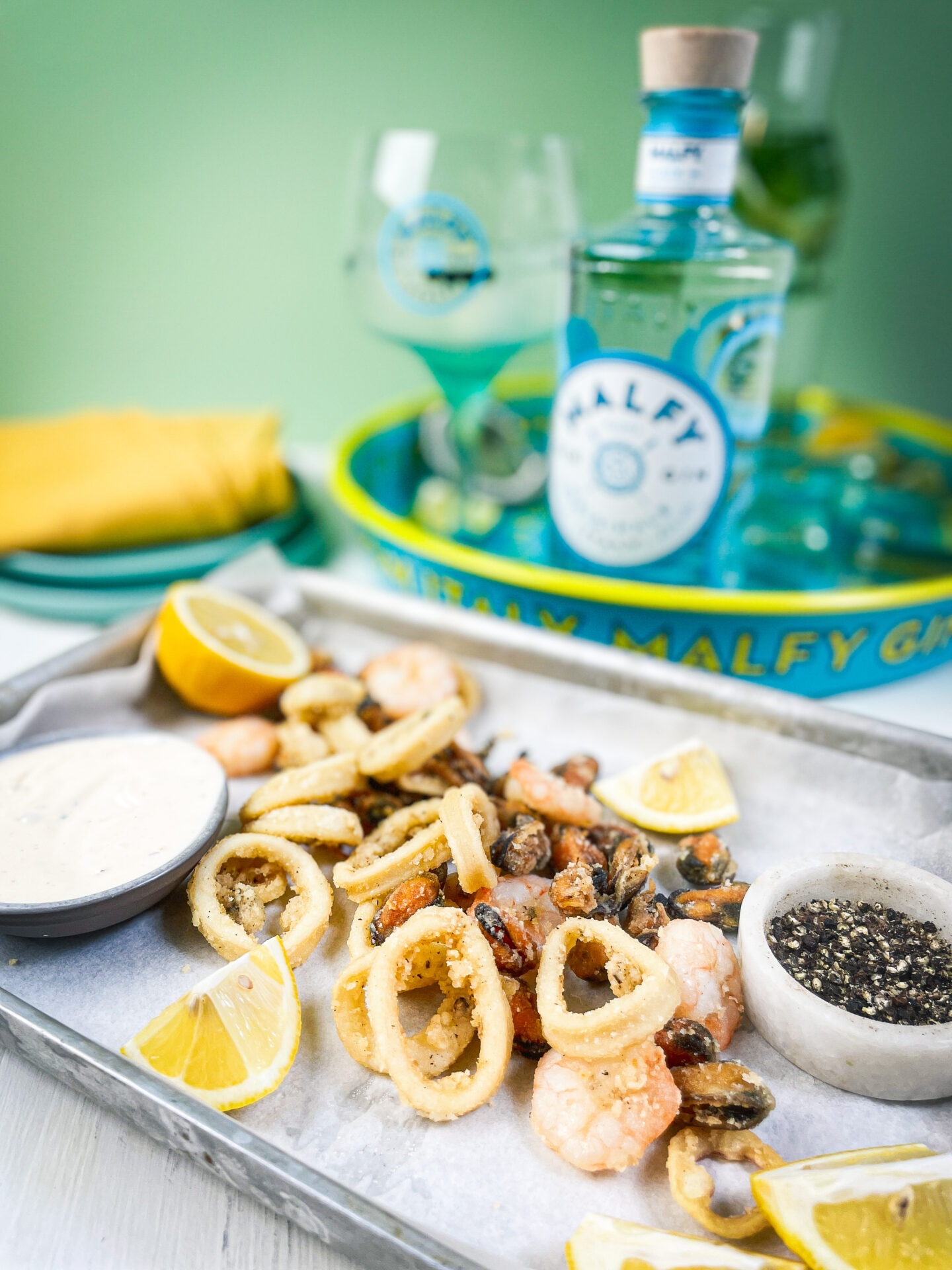 Get the facts, be Drink Aware. Visit drinkaware.ie for more information