Answer this truthfully. Who amongst you can defiantly say you don't love chips? We can't recall ever meeting anyone who dislikes those dreamy fried sticks of potato and we hope our paths will never cross someone of such crass persuasion!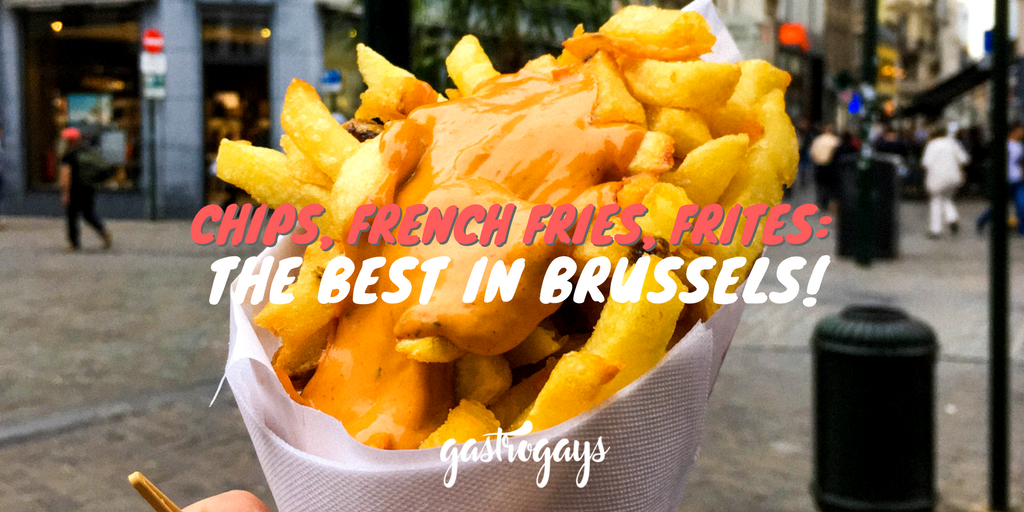 Whether you prefer 'em thick-cut and soft inside or thin and crispy shoestrings, chips – or pommes frites, french fries, sceallóga, whatever you want to call them –  are the perfect supporting act for so many dishes in terms of flavour, but can be the star of the show of their own accord… and here's where we've found the best frites in Brussels!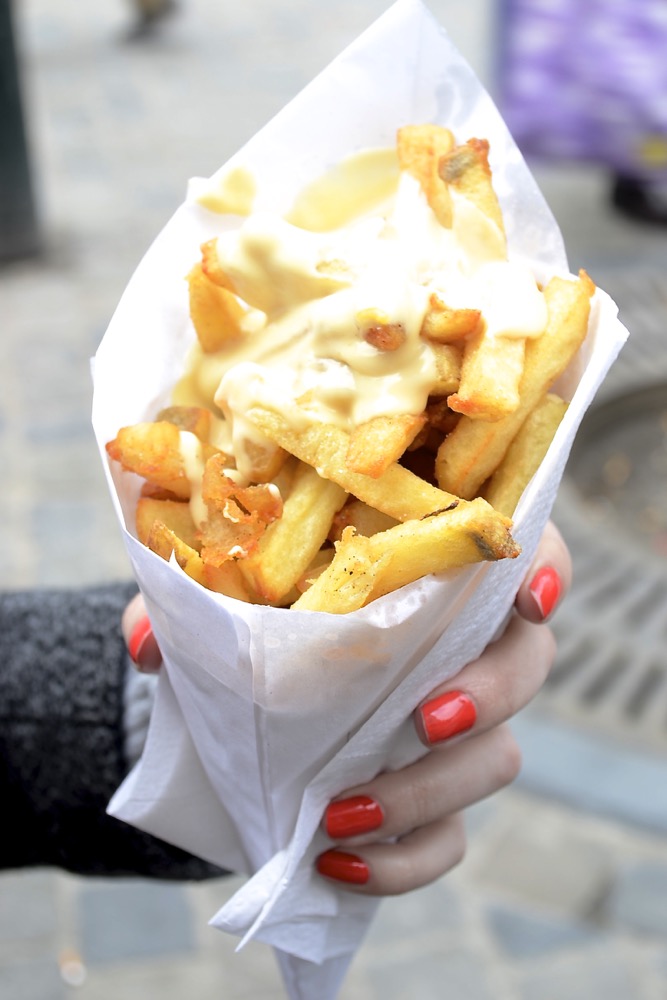 We've take it upon ourselves to test out chips as often as possible (thank us later) and we take it seriously. We've tried these deep-fried dreamboats in lots of shapes, varying degrees of golden, oil-licked hue, topped with various sauces and with or without salt and vinegar… what follows is our conclusions.
Pommes Frites: Brussels Does it Best
We'd honestly make a pilgrimage to Brussels just to cosy up to a cornet of frites (and we have done…). Apologies if we go into a bit of a love letter to Brussels' frites, but, hopefully after reading you'll understand why.
Globally, those starchy sticks of fried potato are known as 'french fries', but there's a genuine cultural war between the Belgians and the French over the true origin. There's also the Netherlands embroiled in this dispute, but we're not even going to go there. Our two cents? We believe the Belgians to have the plus belle pommes frites... so one would imagine they've spent longer perfecting them. But we're not Wikipedia, so don't take our word for it…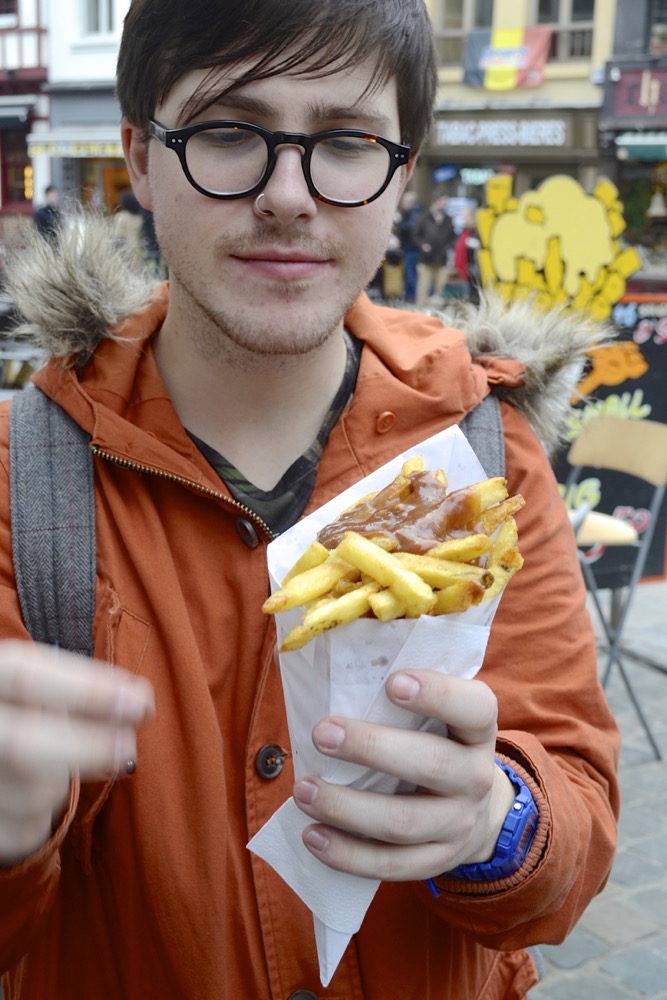 In short, the Belgian way of cooking "frites" is pretty straight forward – you can absolutely do it at home: Cut potatoes into 1cm thick, even, rectangular columns. Deep fry on a medium heat, then remove and let dry off before they colour. Fry them a second time, quicker, on a high heat, then for the crowning glory: throw fresh from the frier into a large stainless steel bowl with the seasoning and toss, lifting them into the air and back down again to ensure even seasoning and to help cool quicker.  Result: they'll be crispy on the outside with a rich golden colour and perfectly fluffy on the inside.
You could travel the length and breadth of the Belgian capital trying to find the best frites, so here's our three best places in Brussels for frites:
1. Maison Antoine 🇧🇪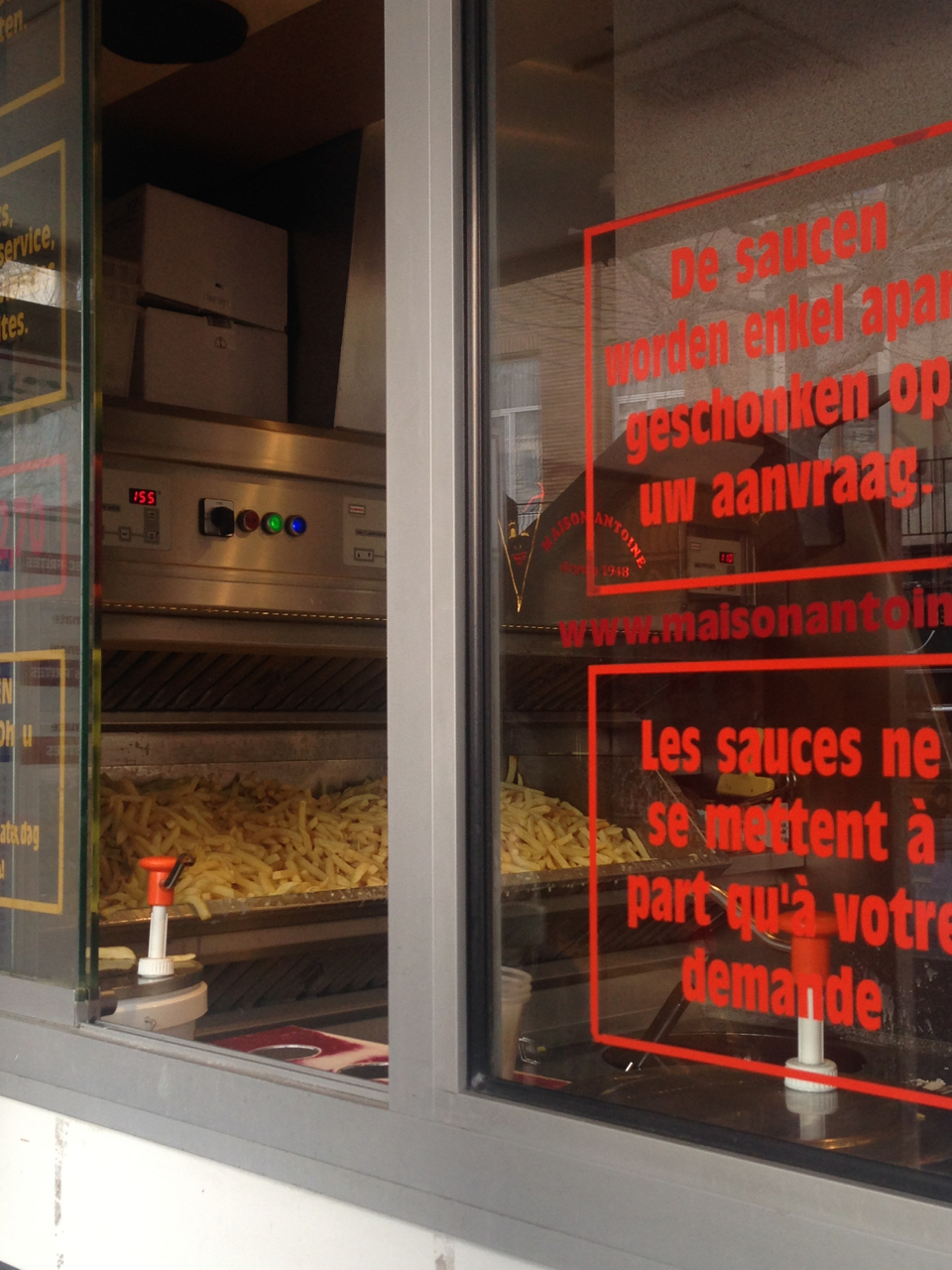 If you visit any chip establishments in this list, make Maison Antoine top priority. Located in a fairly small, unassuming hut in a bar-lined square a stone's throw away from the Quartier européen (EU quarter), you'd nearly miss this, save for the hour-long queue you'll likely stumble across.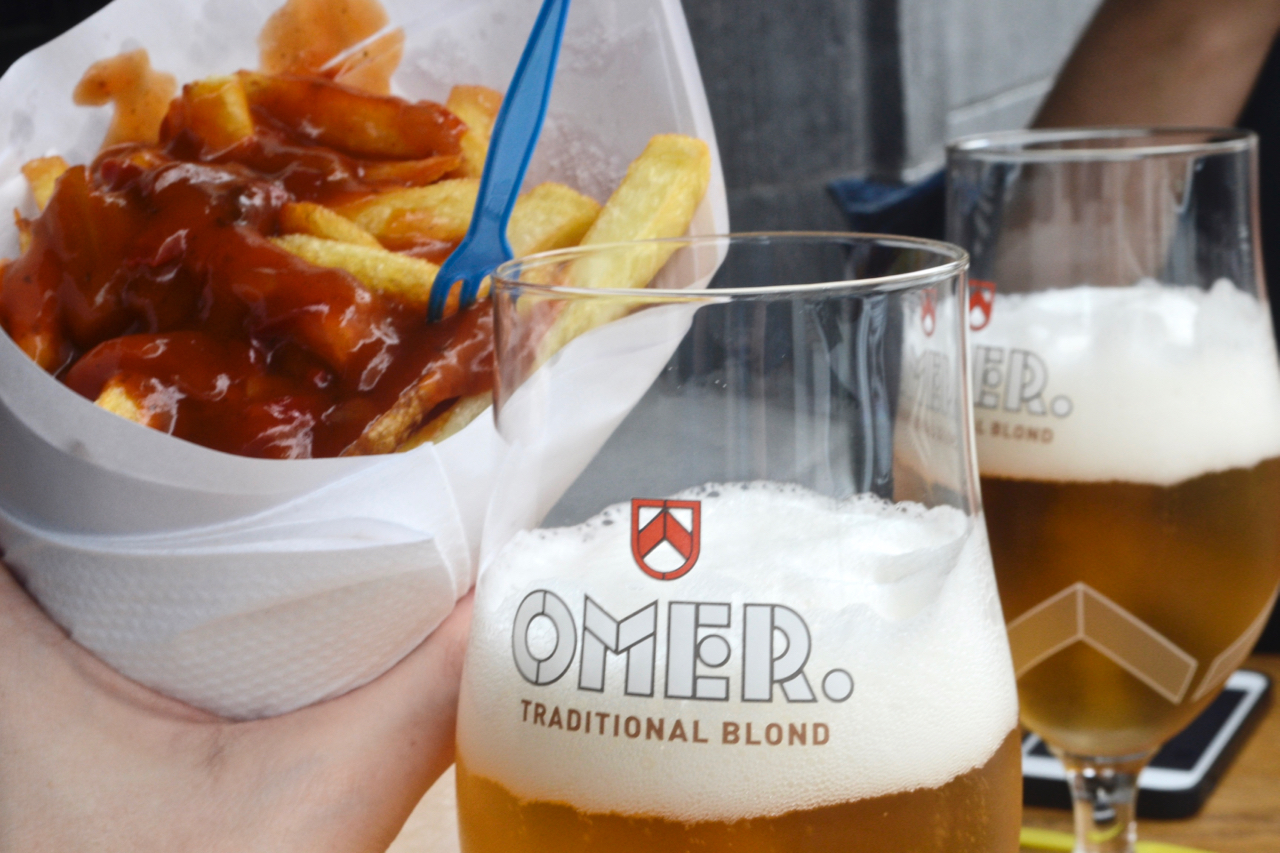 Yes, on average there's a 30 minute-1 hour queue for arguably the best Brussels frites, from the apparent oldest fritkot in the city. Beef dripping is the fat of choice here, and the flavour is like no other.
They boast a choice of around 30 sauce choices too, ranging from the classic Mayonnaise (believe us, Belgian mayo is SO much nicer than ours), to Andalouse (a sweet pepper tomato-mayo sauce) to a hidden gem, Poivre, mayo strongly flavoured with black pepper.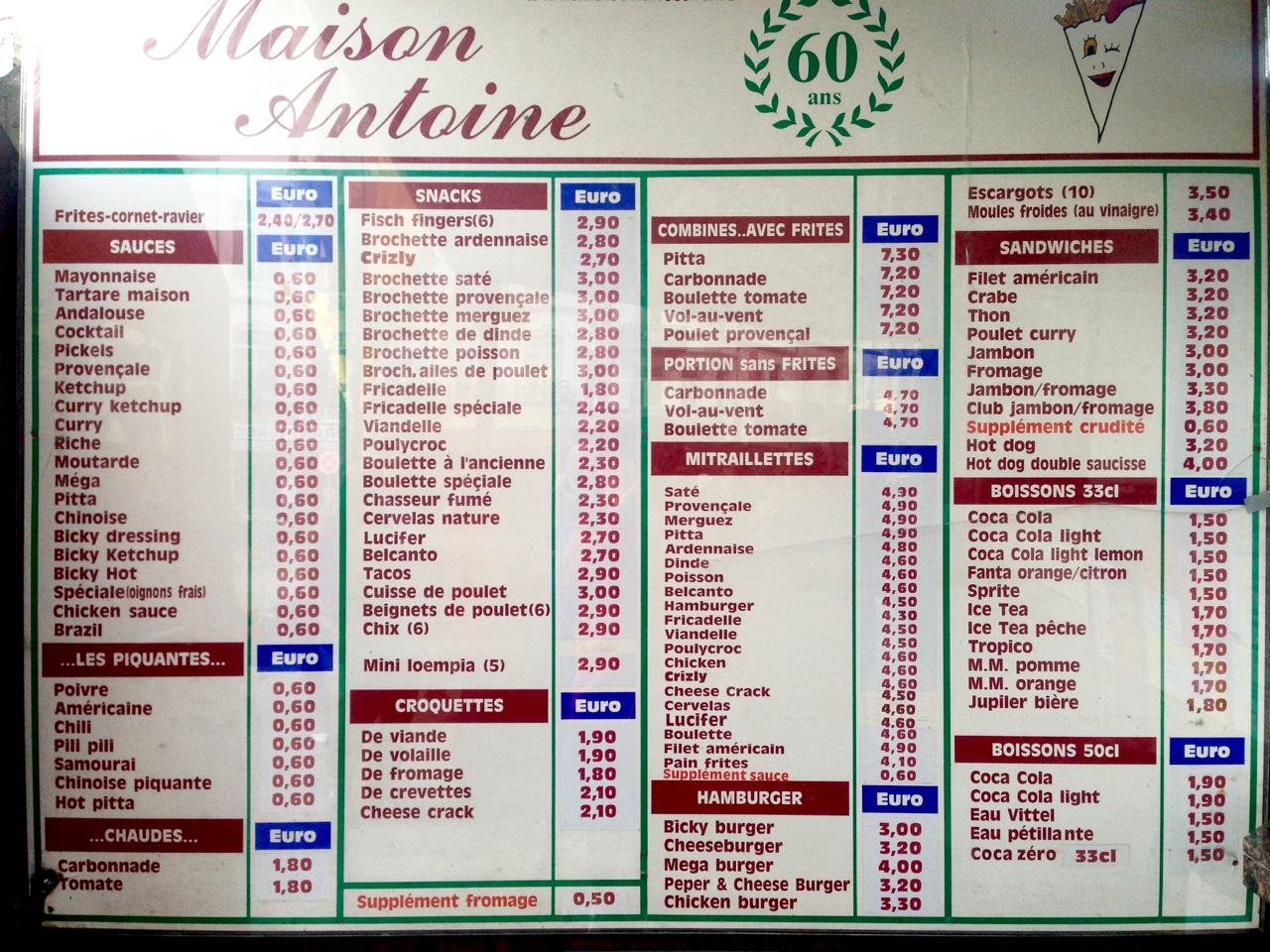 Since it's a stall in the middle of a square, there isn't really anywhere specific to sit and eat your frites (BTW, the lingo: "un grand cornet avec sauce _______, s'il vous plaît" – thank us later) however, the neighbours will help.
Yes, at Place Jourdan a lot of the surrounding bars will let you happily eat your chips inside or outside on their terraces, as long as you buy a drink. Look for the chip cone logo on their doors/windows!
Maison Antoine also has a wide selection of other fast food options available and even have a dedicated hatch for anyone not ordering frites to speed up the process. But unless you've got a hankering for a brochette or a burger, you'll have to wait. Be prepared to queue, but believe us, it's worth the wait.
2. Friterie Tabora 🇧🇪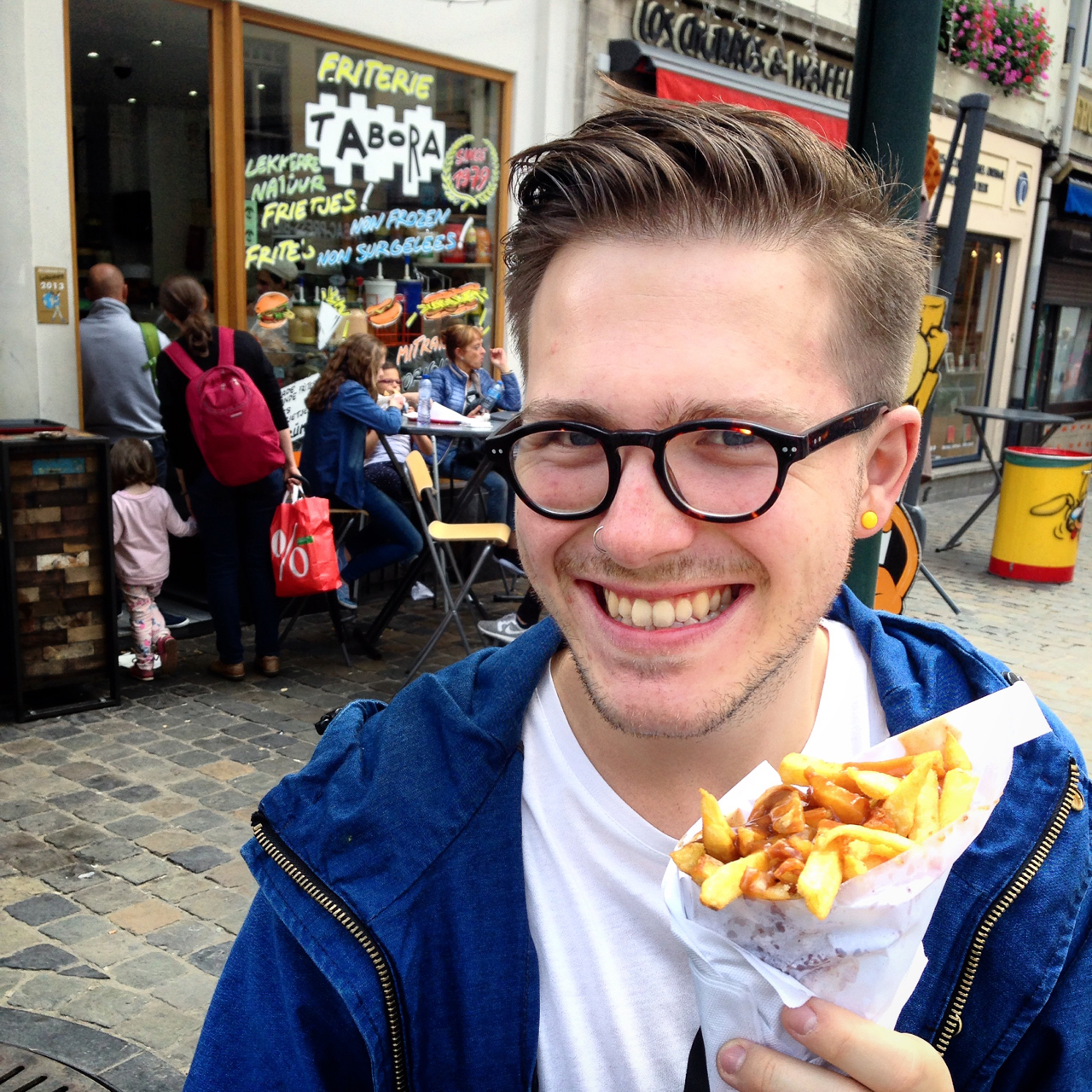 Just a street behind Bourse (The Stock Exchange building on Brussels' newly-pedestrianised Anspach thoroughfare) is Friterie Tabora, on rue marché aux herbes.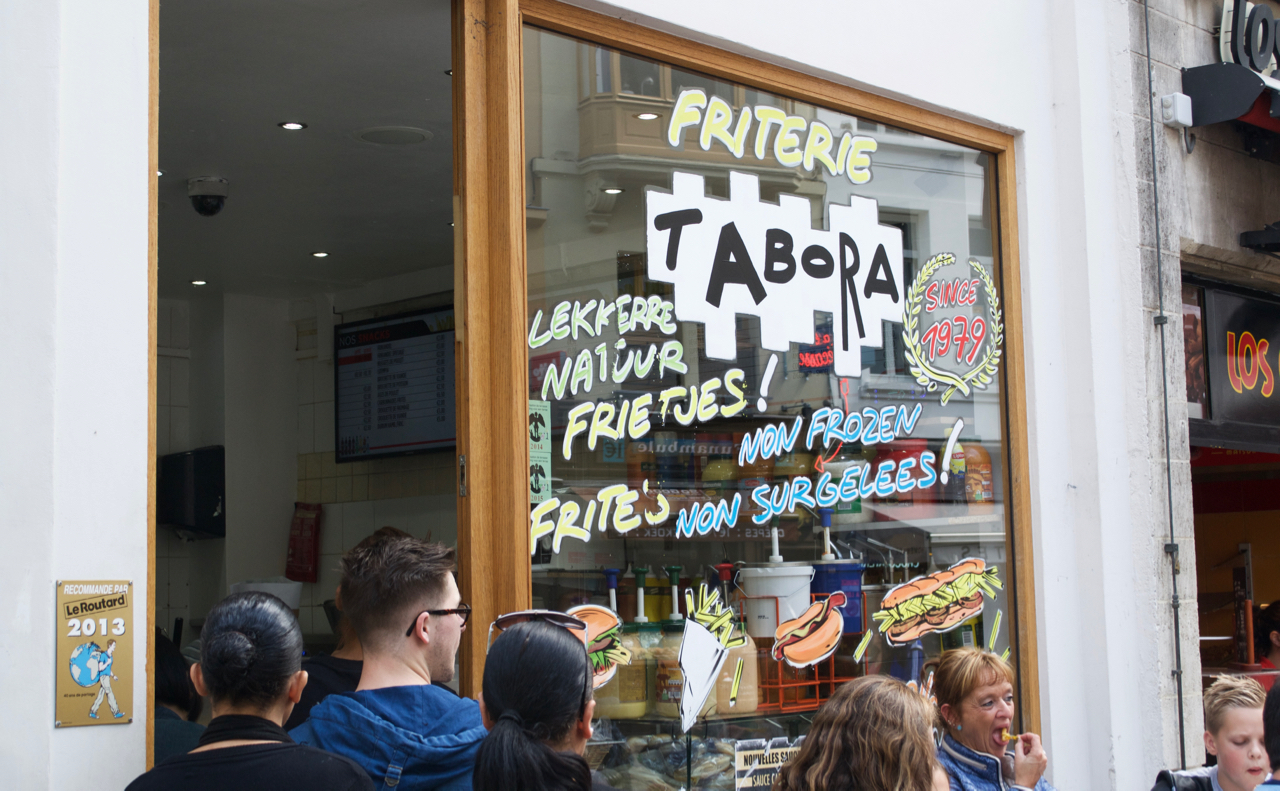 A small frit-shop as opposed to the traditional fritkot, behind its door you'll find some of the best frites in the city. Literally within spitting distance of Grand Place, it's location is perfect (especially if you've fallen out of a nearby bar), their service is quick and if you take a chance on a topping, you must try their Carbonnade sauce- it'a "sauce chaude" based on the Flemish stew, cooked with beef and beer.
If you fancy adding sweetness to the fattening chips, right next door Los Churros sell some amazing gaufres (sweet-topped waffles).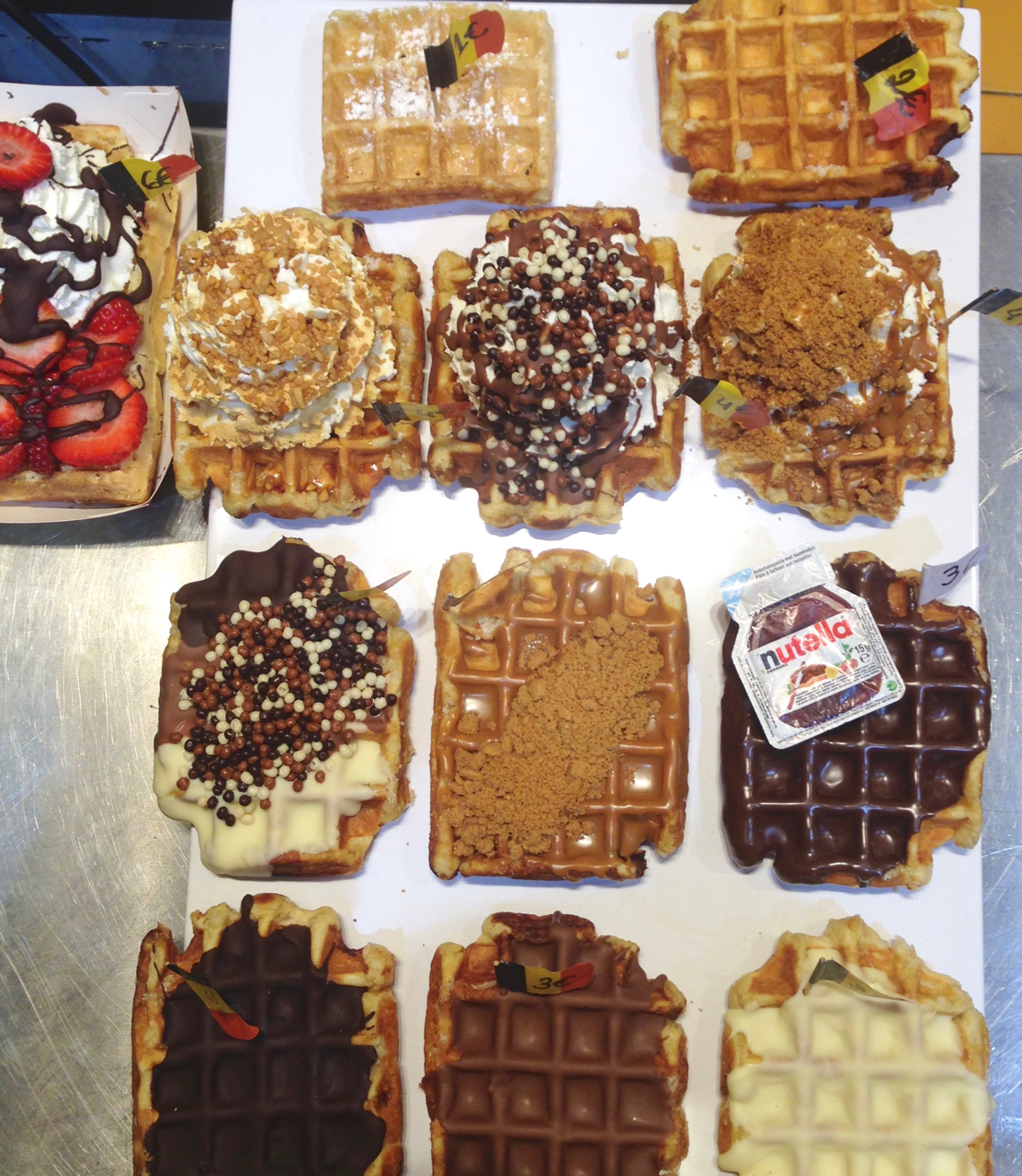 We have to recommend the Speculoos waffle, featuring our favourite Lotus spread topped with cream and spiced biscuits.
3. Fritkot Flagey 🇧🇪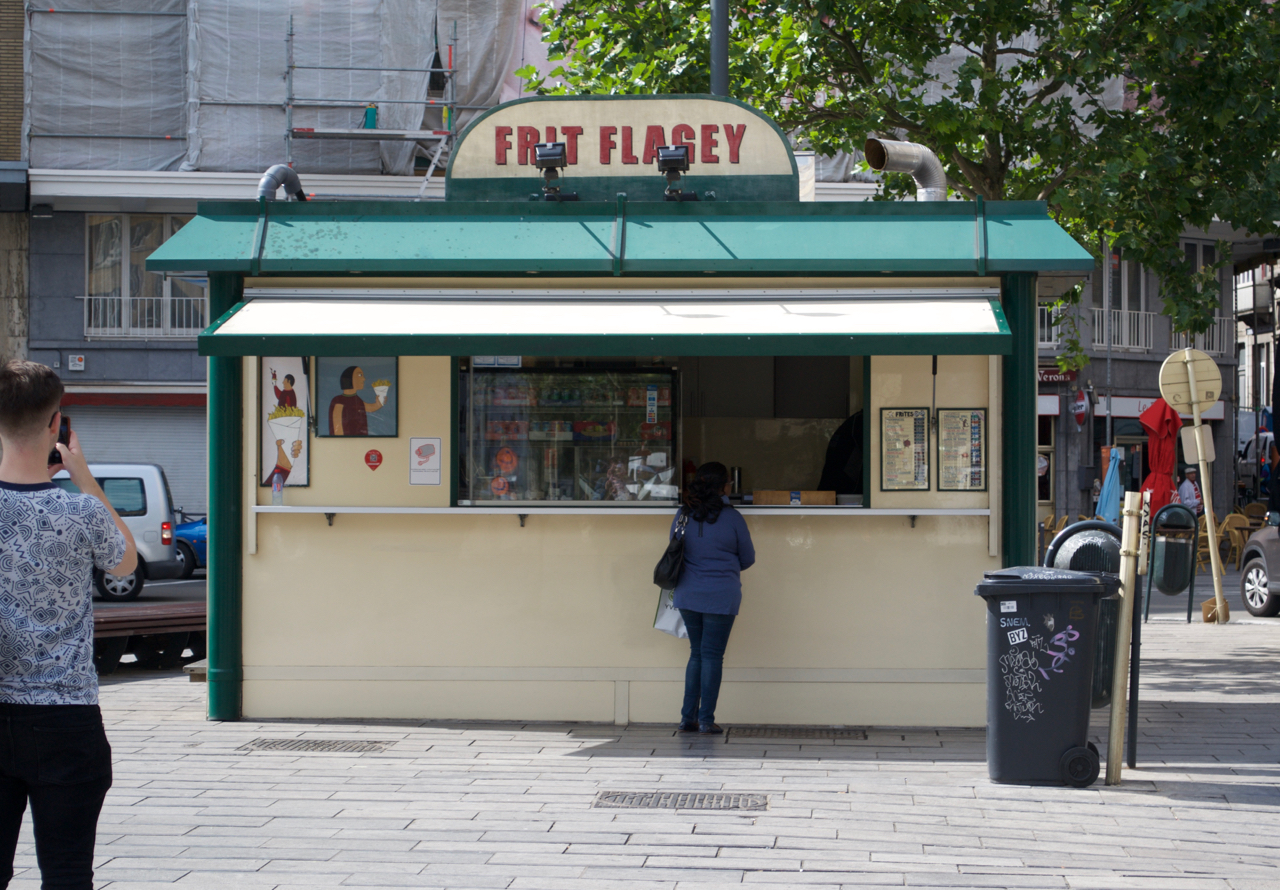 Place Flagey is mentioned in quite a few guide books as a place to see. It's a major square in the city, and the Flagey Building – a former broadcasting house – is now a cultural arts centre. Sitting stationary in a small hut is Frit Flagey, which is among the most recommended in the city.
While it doesn't taste of beef fat, or have anything particularly unique about them like Antoine, they are a spot-on example of the classics done perfectly.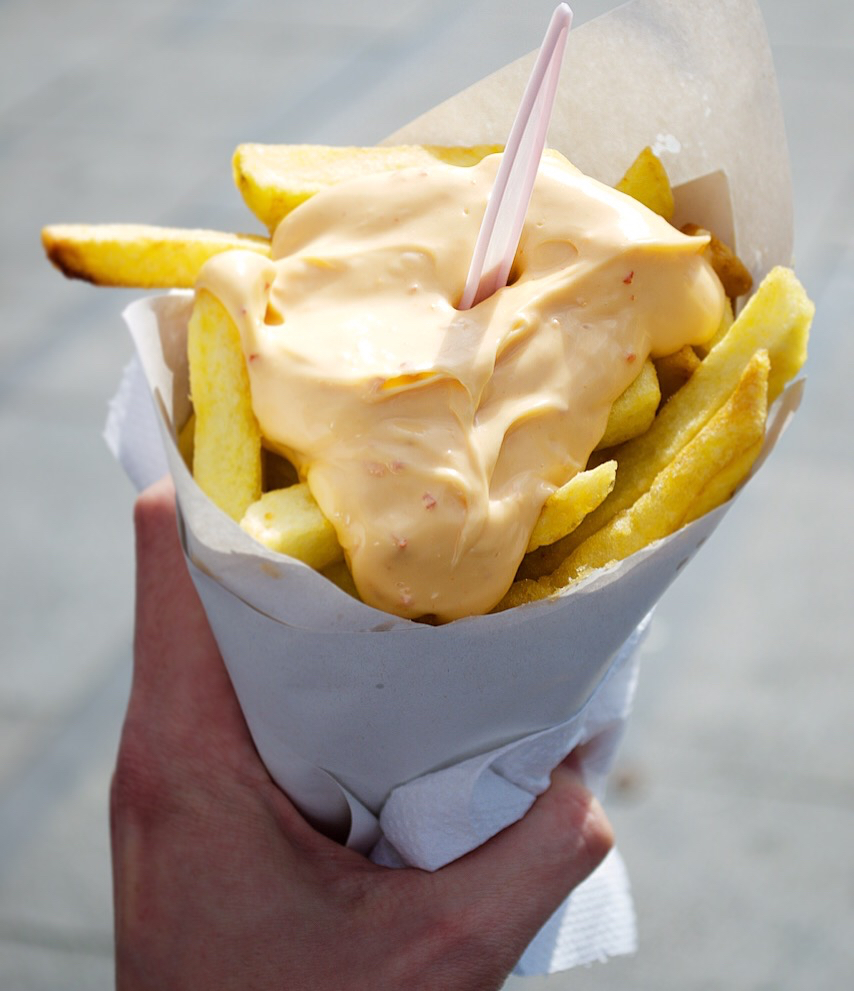 With ample seating and people-watching opportunities, sit and stuff your face as you watch the world go by. There's also a popular food produce market daily between 8am-1pm, except Monday. Our tip: ask for Sauce Samourai (pictured above), which is a blend of Indonesian chilli bean sauce (or harissa) and mayo. Highly recommend it!
There's lots of other great friteries spread across Brussels, like Friterie de la Barrière, Fritkot Bompa and even Bia Mara (for a refreshingly different twist on fish and chips from our Irish friends).
Click the image below to tweet to your followers about this post!