This is the 20th Today's Chip Paper and 20 features in, safe to say Today's Chip Paper has definitely become a compulsory occurrence on these digital pages. We love writing it, if you listened to the final episode of Chew The Fat series 1, the podcast we launched in 2018, you'll have heard us waxing on about this feature. It's a labour of love, but we pour over it 'cause we're avid readers of the weekend paper food/lifestyle supplements, so it ticks off another passion of ours and makes sense in our content mix, even if it is a lot of extra work on a Sunday afternoon.
If you wondered along the way if the critics themselves are reading these words, the answer is: you betcha. We know for a fact most of them do. This week we even received a quite pointed email picking apart our surmising of a certain critic's feature last week, from the critic themselves. To note, we've been critiqued since the first time we ever put fingertip to computer key and published anything under this brand name and on this platform, and we've been liable to critique at every turn and in every moment since. The way we see it: if you put yourself out there – you're liable to critique. End of. Critics are not untouchable, nor are they infallible nor are they always right. They are regular people with extraordinary roles and their work is very much broadcast in the public eye. You're their readers. We're their readers. Readers have thoughts and reactions.
Curious, in the same week that Jay Rayner wrote this incredible feature in The Oberserver on why he writes negative reviews and places deserve it (because they work for ratings and everyone loves to watch a car crash – paraphrasing, of course), this week we've got reviews from the the northernmost county right down to the southernmost, another go at Masa in Dublin, buttery flaky richness at a new sourdough bakery in D2 and a stone-clad pub in Co. Meath that needs to sack the stylist… or maybe, actually, employ one!
This is Today's Chip Paper, the weekend food critics' reviews in-review, summed up and surmised!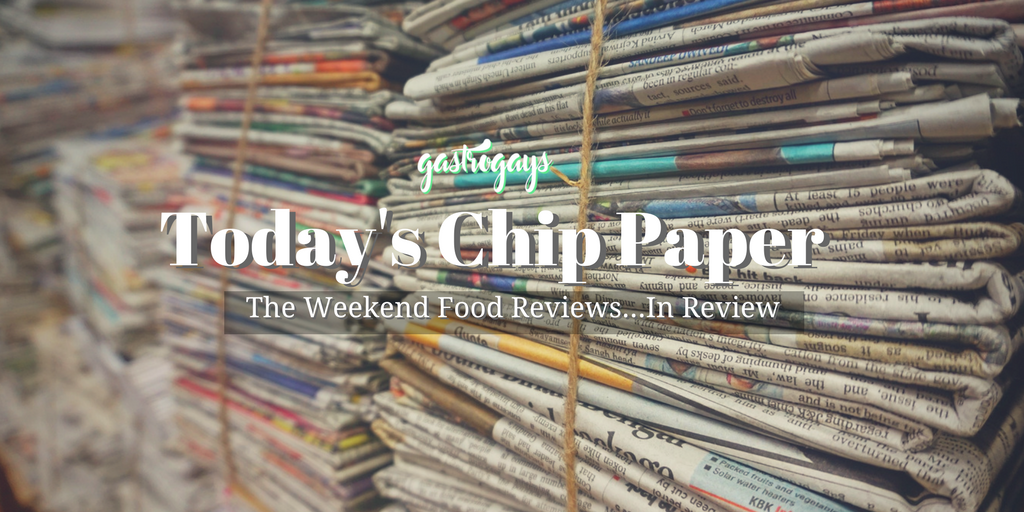 "It's the Northern California of Ireland… a place of music, pints, craic agus ceoil, holiday bungalows, cottages and caravans and breath-taking scenery."
We've done 20 of these round-ups so far, which isn't a lot but also kind of is a lot considering it's only been throughout the guts of 2018 alone, but within that we've noticed you so rarely see coverage from places outside the six counties within publications inside the six counties. And vice versa could be argued too (though of course there are far more ROI-based critics and 26 counties is a lot more ground to cover than Northern Ireland's six) But we personally see no difference in the 32 counties, all primed for the picking, both sides of the border, a wealth of produce and legions of fantastically talented chefs the entire island over. So it was great to see Joris Minne review outside the parameters of 'the six' in the Belfast Telegraph this weekend – the same week British Prime Minister Theresa May went off on the EU for disrespecting her in Salzburg. Before anyone gets their knickers twisted, we stress – as above – this is only remarking on the last 20 iterations of Today's Chip Paper. Minne could have spent every other week over the last number of years reviewing or featuring ROI places, but we will only comment on what our eyes have seen over the last six months.
But, less on the overall and more 'bout the specifics, Minne made his way to Lough Eske for a two-day wedding at "the hotel that stands out above all others every year in the annual Restaurant Association of Ireland Awards, Harvey's Point near Donegal Town". We pointed out Gillian Nelis in the Sunday Business Post last week for introducing her column arguing how, due to budget constraints, hardly any critics' publications can afford a two or three-time visit to the same place to give a rounded review. Minne, here, has the opportunity to give the full, 48-hour, 360º experience of this place. Interesting.
But, the writer urges mid-way through, of the food, there are "also pockets of hilarity and the occasional disappointment". Beginning, Minne advises that the menu is "full of excitement" and the starters impress: rabbit and ham terrine with asparagus, piccalilli, confit egg yolk and quinoa is "beautifully executed, simple, sexed up a bit and with some added welcome textures" whilst the aloo tikki is "a vegetarian delight" with "plenty of curry punch, and a weighty mouth feel" but comes, "unnecessarily" with glass noodles and a julienne of carrots. Onto mains and the sea bass is among the best ever tasted, whilst the fillet of Irish rose veal is "badly let down by the accompanying, poorly judged creamy custard. I say custard, but on checking the menu it says malt biscuit, coffee, cepe and watercress". The image of a beautiful fillet of veal served with a slop of seeming custard is stomach churning.
Though most of the meal was passable, ultimately the writer discloses: " I would go back in a flash for two reasons: the sidecars in the beautiful Roundhouse bar and the breakfasts"… so dinner didn't impress enough, seems to be the take away.
With another week and another 9/10, Catherine Cleary declares Restaurant Chestnut to be "a west Cork wonder that puts most city restaurants to shame" in her Irish Times Weekend Magazine restaurant review.
From memory of this column for years, we don't recall ever seeing such a series of almost-top-marks declared. Beginning, Cleary writes of the interior: "it's plain but there's nothing mean-spirited about the place… The restaurant is in a former pub. The name suggests it will be polished conker brown timber but the chestnut is a tiny-terraced town pub, small rooms with stoop-your-head doorways and ceilings lower than a January day when the mist never lifts".
Continuing, "we sit in the dark-grey-painted back room on Danish-style chairs with a paper menu finished with a wax seal" before Cleary marvels at the introductory snack, the "most overlooked of courses", the bread and butter. "[Robbie Krawcyzk, the chef] has smoke in his bones and it's used to gorgeous effect [here], smoked butter is served at room temperature, making it just solid enough to meld to a knife before melting into still warm sourdough like a lick from a bonfire".
Of the dishes, everything seems to be a knock-out, save for one at the start: "Krawcyzk channels his inner Heston to make a "beef tomato", a jokey beef tartare wrapped in a gelled tomato layer and topped with a stalk from an actual tomato. It's fun but not tomatoey or tartare-y enough to get past parlour-trick territory." The stand out dish of the menu for Cleary is "a tapioca and mussel bowl with plump, sweet mussels ribboned with seaweed, almost eggy in its savouriness. There's a clever temperature thing going on with a scallop and cauliflower dish, a silken puree that might not have worked had it been a notch cooler or hotter but is just so very right" whilst "a luscious round of lamb whose fat is almost more delicious than the juicy meat" comes with ratatouille and a strip of roasted aubergine.
We adored this beautiful morsel of food writing:
"a small rectangle of hake has a buter crisp skin and is served with a lemon an dull butter, flecked with colour like the skin of a summer marrow and finished with a petal from a courgette flower, a farewell damp hanky wave to summer."
"A simple cube of Young Buck cheese with honey and pollen" sounds, albeit delicious, like a slightly meagre way to end a meal, but the writer assures the reader than the aforementioned is "a world class blue that needs nothing more than a feel for its serving temperature and a drizzle of the local honey".
We're copying and pasting the last paragraph because it says it all, really: "Restaurant Chestnut is food made with a lot of kitchen skill but even more importantly a lot of heart. The restaurant feels like the work of someone shedding layers of chef and delving deeper into his own food story. It's the kind of cooking that can keep rural Ireland not just relevant but make it a more exciting place to eat than most city restaurants."
Whilst Lucinda O'Sullivan also remarks Chestnut in the aside of her restaurant review column as being a purveyor of a fine Sunday roast (alongside Locks in Dublin and Sash in Limerick), it's the Forge-ettable (LIVING) The Forge in Co. Meath that's the subject of her review in the Sunday Independent Life Magazine.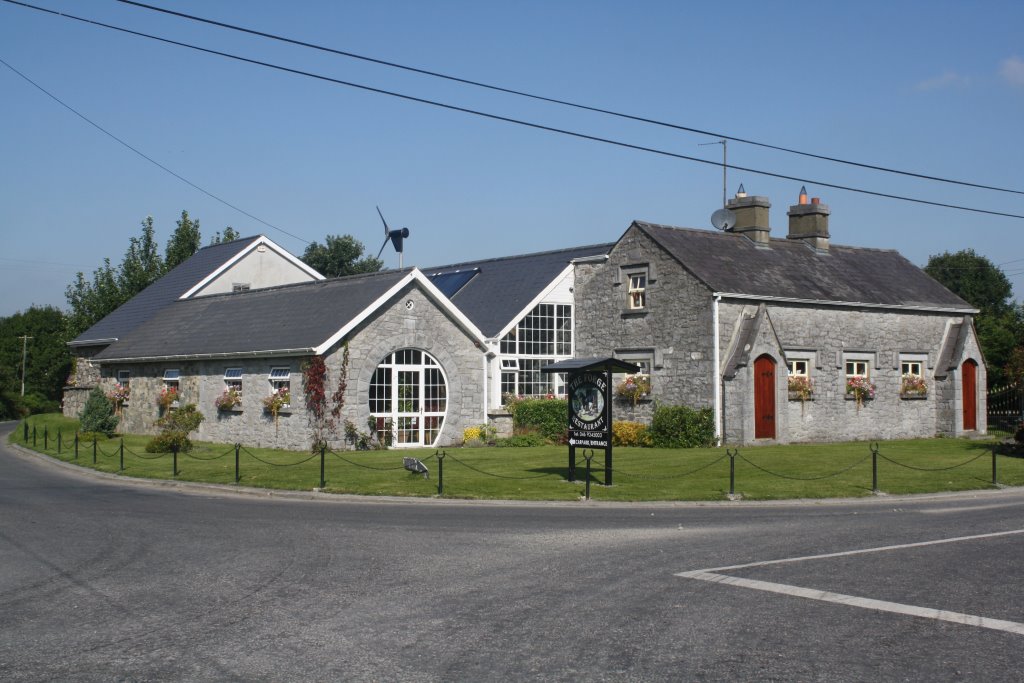 "A very pretty, stone-cut building with meticulously-kept gardens" is The Forge, O'Sullivan remarks as she arrives for lunch with a companion, taking advantage of a special offer Sunday menu of four courses for €32.50 per person, served 1pm to 6pm weekly. The writer also jots down that Raymond McArdle, the new head chef, is formerly of Deane's in Belfast and also a former representative of NI in BBC's Great British Menu… but the experience of The Forge left both diners "disappointed". Now, it's later noted that "basically, this is a cosmetic issue" and the writer delves into the various ways The Forge needs some serious interior TLC: "nothing a few gallons of Farrow & Ball paint wouldn't have sorted… ditch the curtains, limp damask tablecloths, moquette upholstery, artificial flowers, and do a ruthless declutter of shelves and beams… dripping with superflous bric-a-brac". Phewf, sounds like a nightmare and O'Sullivan urges a skip to be ordered pronto. We chuckled that an interview with Laurence Llewelyn-Bowen is featured on the page opposite. Poetry!
Eating lunch in "one of the two dreary back rooms," the critic finds the promised 'prawn veloute' within the seafood tagliatelle to be lacking, and any sense of it "overpowered by a strong smoked fish" whilst a bone AND a piece of kitchen paper was found in a dish, removed to the side and unremarked by the collecting waiting staff. Note: service is later described as "pleasant". A crab roll – "a big, chunky number in thick pastry" was "unmemorable, as was the mango and chilli dressing, which seemed very similar to a commercial chilli sauce". Eek. The roast lamb – which looks good, pink and juicy in the accompanying image of the feature – was "a fine sliced rump".
Don't you detest when tea or coffee is billed as a course? More so when there are "chocolate salted caramels" promised by menu to go alongside and they never arrive? Yep, happened in this review. Infuriating, but really no more infuriating that when a teabag languishing in hot water is in any way ever billed as an entire course in a menu. O'Sullivan concludes: "I appreciate that a certain element of the traditional Sunday lunch is necessary, but nowadays, apart from carverys and dated restaurants, the whole dining scene has swapped out the heavy dishes in favour of lighter food presentations".
Note: a quick Google, shows that The Forge is currently up for sale on Daft, as of this month…
Bread 41

, Pearse Street, Dublin 2
Odd how (or why) The Happy Pear would pull focus in the opening lines of Katy McGuinness' review of the now-named Bread 41 in The Independent Weekend Magazine, but this new sourdough bakery on Pearse Street should be receiving full attention we think. From carpenter-turned-sourdough baker Eoin Cluskey – San Francisco-trained, no less – it opened earlier this month, though we seem to remember it was originally pitched to pre-press as 'Bread Nation' but it seems that will now take the umbrella term for the business whilst they added the address number into the moniker of this first foray into food service to differentiate.
Indeed, some original details in the August-mailed teaser release are a little confused now, as the story seems to have changed slightly. But a quick click onto the official Facebook account of the cafe states: "Bread 41 is located right next to Bread Nation bakery in the heart of Dublin 2. (so there ARE two things here, one cafe and one wholesale bakery, but both under the same owner) In this welcoming eatery, customers can buy breads and pastries straight from Bread Nation and can look forward to tasting an amazing array of food, including brunch, lunch and, in due course, wood fired pizzas. Overseeing the restaurant will be Head Chef Chris McCann, formerly of Two Pups Café. Every day, the Bread 41 kitchen will be serve up fresh meal options using local and seasonal ingredients. Similar to its Bread Nation roots, (what roots are those? Is this not all newly-opened?) Bread 41 will focus on fermented foods, making their own butters and jams, and sourcing local organic produce where they can, to support local farmers and suppliers."
Sounds like a fairly dreamy set-up in our book, and this review is our first understanding of the name change, as we thought over the last few weeks that two rival place with 'Bread' in the title had opened near one another in a fairly niche part of town. The website also states that it's an organic bakery and that BN began in May 2018 but B41 came to life in September. Glad it's been cleared up.
McGuinness rightfully kicks off proceedings by pointing out that commercial bread making has ruined Irish peoples' palates, tastes and understanding when it comes to proper bread, pointing out that "whatever one's views on food intolerances, there is a school of thought that says it is not the gluten in bread that people have trouble digesting, but all these other substances" whilst explaining most commercial bread is made via the Chorleywood Bread Process (CBP), "developed to make bread quicker and longer-lasting" featuring a 30-strong cocktail of preservatives, chemicals and additives. We're big supporters ourselves of RealBreadIreland and glad it gets a mention in the column, sending readers' eyes and minds that way.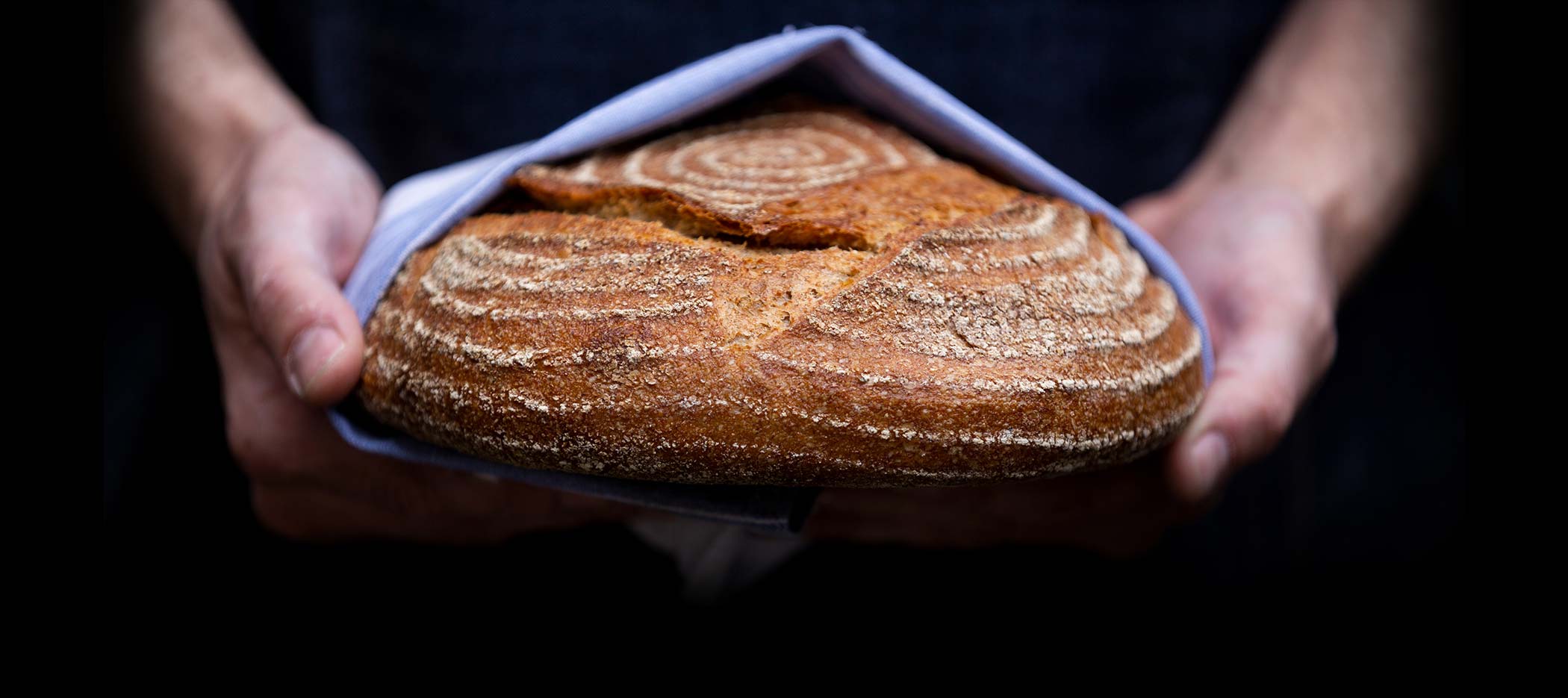 Back to the review and everything's surmised in the final two paragraphs after we get past the Happy Pear stuff at the start. "Everything… and more besides" is ordered from the lunch menu when McGuinness and a couple of friends visit for lunch soon after this spot opened. The star is the "warm-from-the-oven sausage roll of porky deliciousness, the pastry flaky, buttery… just gorgeous" and the "prosciutto and cheese croissant is pretty damn fine also, almost shocking in its butteriness" whilst the sound of the black pudding spread lavishly on a thick slice of toast is music to our ears and positively drool-inducing, it's also "a favourite, the date brown sauce on the side nicely piquant, not too sweet".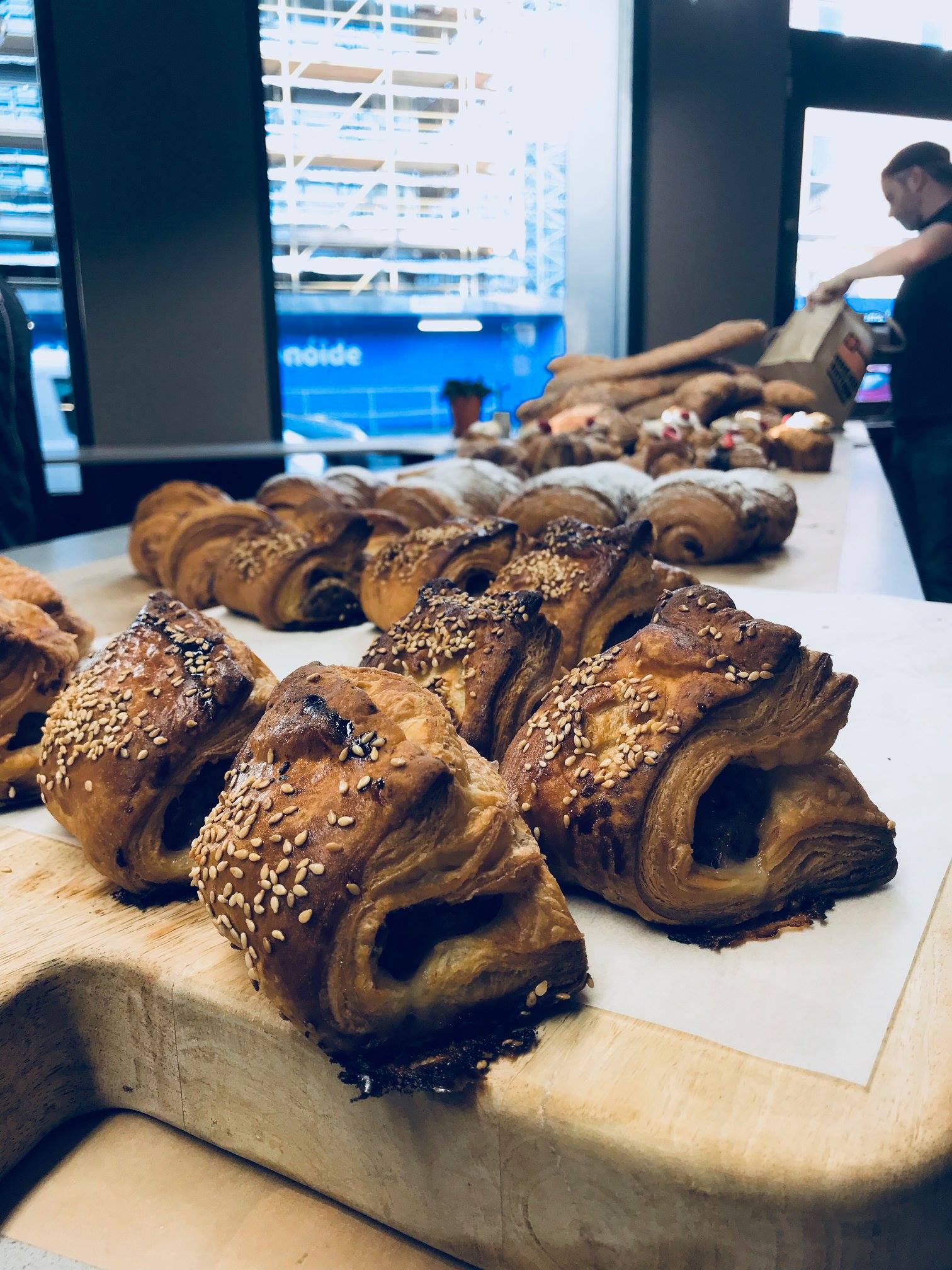 "Substantial" sandwiches include the porchetta with provolone, rocket and pickles "more flavoursome (of course) than the veggie option" the writer quips, which has "whipped goat's cheese, roasted beetroot, pickled beets and carrots and a smidgeon of horseradish" within. "A salad is disappointing – too much grain (freekeh? farro?), organic but dull vegetables (cauliflower and butternut squash), tahini dressing. The colours are all greige and it's a lacklustre affair, with only minor texture and colour interest brought by chopped toasted hazelnuts and parsley." Coffee, supplied by nearby 3FE is "good" whilst house kombucha is over-sweet. What's the perfect sweetness is that four people pay less than €50 for lunch, which the critic remarks is "a bargain for food of this quality; Any quibbles are minor". 25/30 – seems all that is needed here is to focus on putting things between two slices of perfect sourdough bread alongside stuff wrapped in buttery pastry. No salads necessary.
Masa

, Drury Street, Dublin 2
Another week, another Masa. This time, it's the turn of Leslie Williams in The Examiner to tackle Dublin's new taqueria. Can we take a moment to scream from the rooftops that someone, SOMEONE, has finally tried the churros y cajeta? We're doing a happy dance all the day long as you read…
Kicking off with suggesting readers watch the episode of Ugly Delicious on Netflix featuring the late, LA-based critic Jonathan Gould waxing lyrical about the beauty and depth of the taco, we were nodding all the way along – no more so than when Williams rightly points out that the show, overall, "suffers from a lot of testosterone mansplaining". Then, Williams delves into a bit of a lesson, history plus culinary, on Mexico – and we'll turn a blind eye to the misspelling of Oaxaca whilst delivering it.
"It took four goes for me to make my first visit in mid-August as they kept closing to fix problems," Williams explains, adding "on that quick visit the flavours were good but the tacos were far too thick so I decided to wait a little longer before reviewing". A noble move. He continues, "Masa is always busy. Stuff were disarmingly friendly however and were honest and apologetic about delays and early in the meal promised a 10% discount as compensation – if only all restaurants acted like this."
Kicking off with tortilla chips and "proper" guacamole, the writer enjoys the Mexican Bravas "drizzled with fine smoky chipotle mayonnaise… nicely crisp and more-ish… I was happy to forgive the burnt edges a small percentage" before tucking into a "properly firmed on the pan" quesadilla.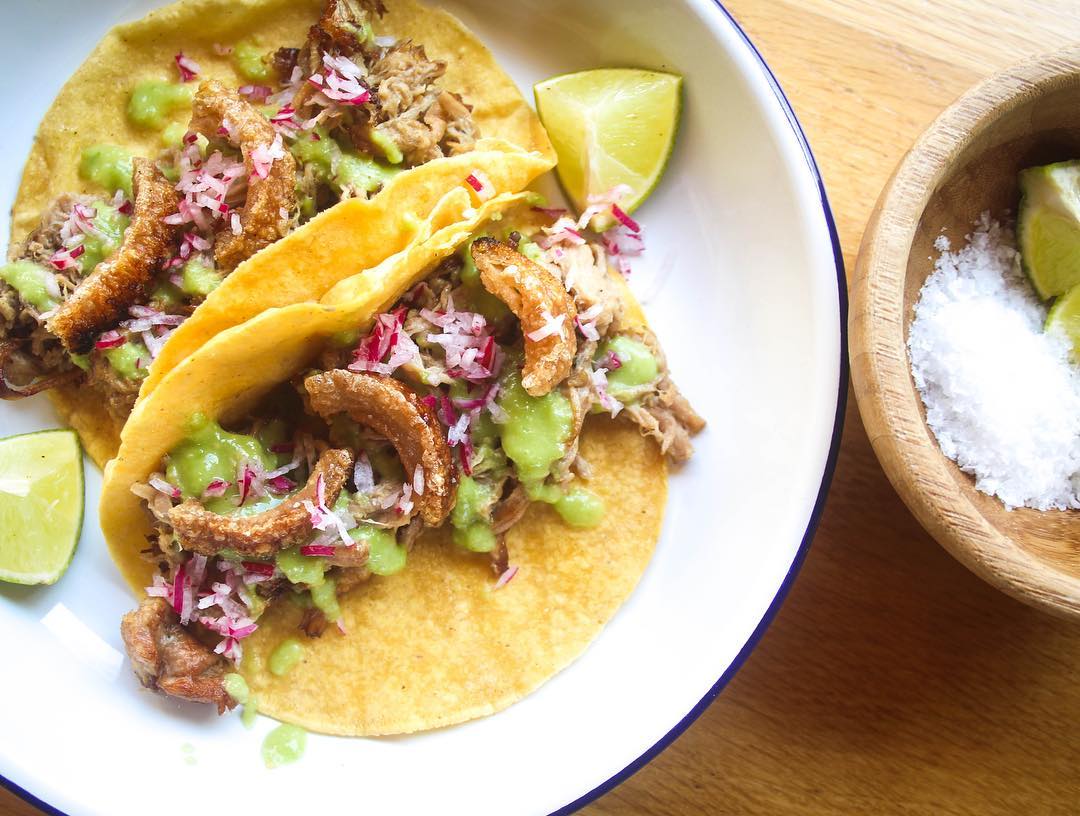 Remarking that the tacos that make up the menu are more a "greatest hits" from Mexico rather than regional varieties, Williams happily declares that the tacos are now "the correct thickness and texture and have that classic earthy sweet corn flavour". The carne Asada is "tasty" if the cinnamon is a little erroneous in the authentic recipe, and the buttermilk-fried chicken was "over-cooked and dry, but once extra salsa was added it slipped down nicely". The sole dessert – churros y cajeta, churros with a goat milk caramel – was "wonderfully good – bizzarely there was no charge for this as the kitchen is "still perfecting" the dish… personally I think they should charge double it is so good". ¡Aleluya!
A number of weeks after the first reviews trickled in, there's a general consensus that Masa "will get better" when given time – each of the critics singing from a similar hymn sheet. Right, it's great we're all on the same page but, sorry, when does it get better? Do we have a time and date, people? Can't help but wonder, after a busy summer, when these "menu issues" will be ironed out and Masa will be presented to the public in the fully-formed version of itself – which it really bloody deserves to be. There's lots of talk of bringing experience in Mexican cookery paired with research trips to the country to the table, but was Masa ultimately opened just too early? Running before it could even crawl? Every critic now has praised its value but picked apart quite a few of the same flaws with the dishes. We're waiting for it to be truly spot on, and we're still bloody waiting for those churros.
Today's Chip Paper returns next week.