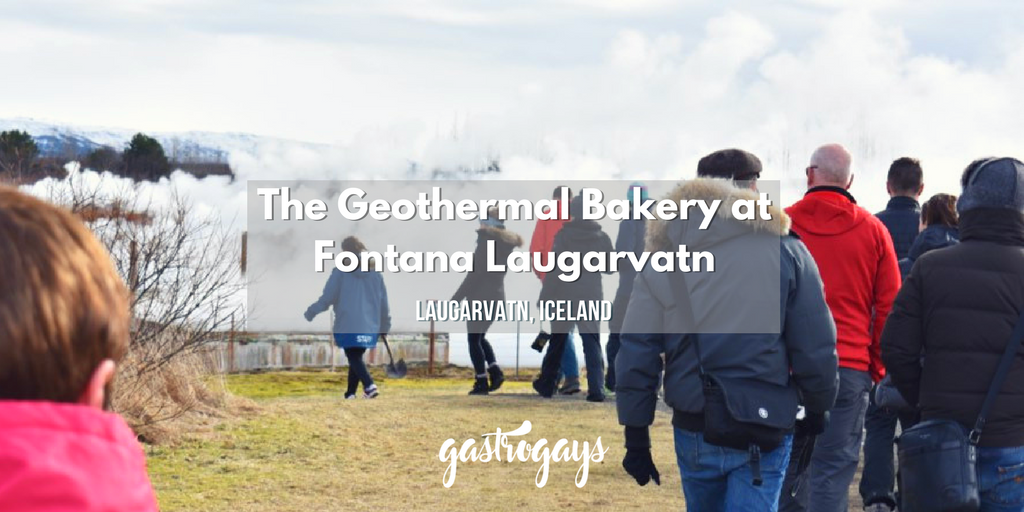 You know all about geothermal energy, which is abundant in Iceland. It heats water, is harnessed to provide electricity and even helps Icelanders grow produce in greenhouses… but there's another use for it. Below the surface of Iceland's soil, temperatures are balmy enough to have a geothermal bakery! Some crafty Icelanders are baking some pretty perfect rye bread snugly underground overnight – and you can experience the whole process at Fontana Laugarvatn along The Golden Circle.
This place, at the heart of the Golden Circle, is actually a luxury spa with natural geothermal-heated pool, steam room and you can even take a refreshing dip in the large lake nearby too! But, of course, us pair of gluttons came for the food…
Every day at 11:30am and 2:30pm, for a small fee of 1.700ISK (£10/€12) per person, you can go on a quick 20 minute tour and watch the team place a pot of sweetened rye dough into a bubbling hole in the ground, and retrieve another from the hot black sand along the edges of the lake.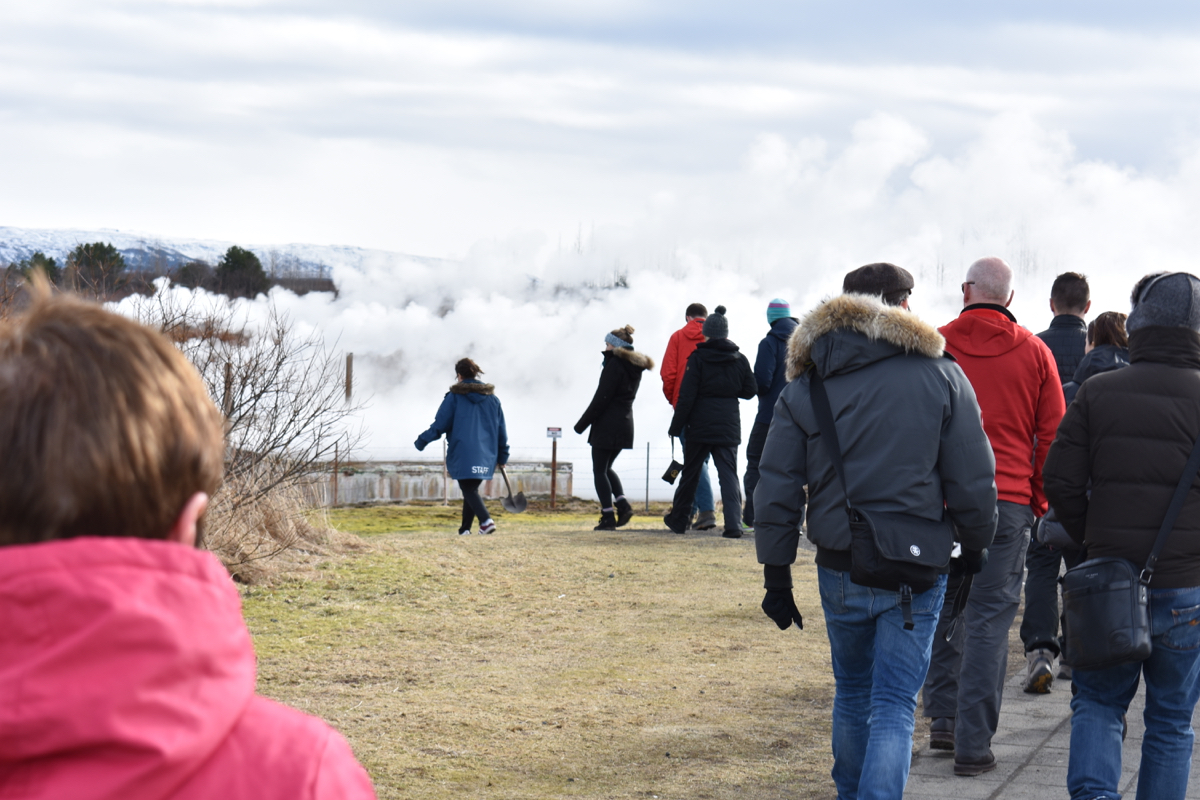 Laugarvatn is sitting above hot springs, meaning that in spots the living ground underneath is volcanic in temperature. So what better way to use this natural resource than bake a giant loaf of bread in it?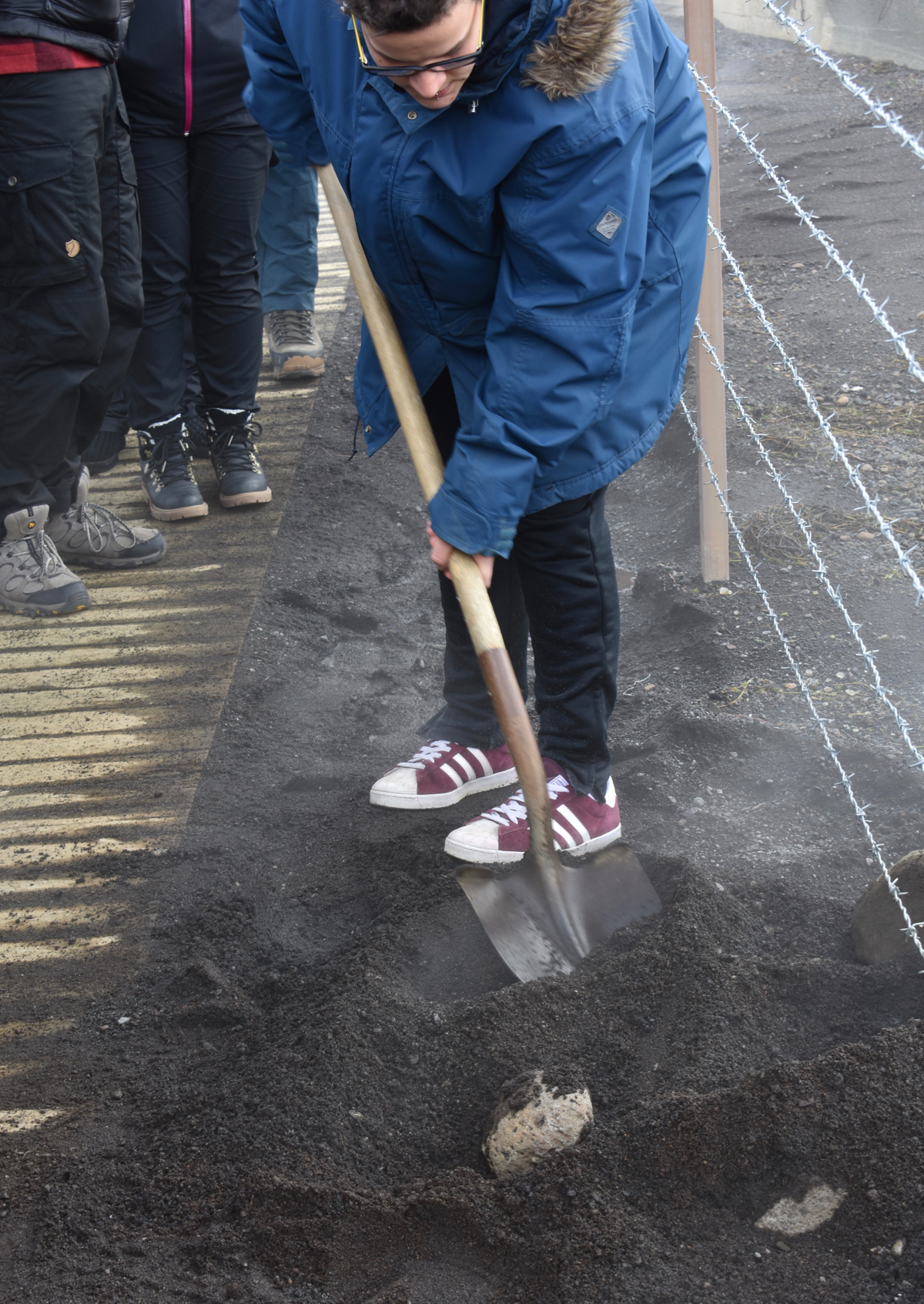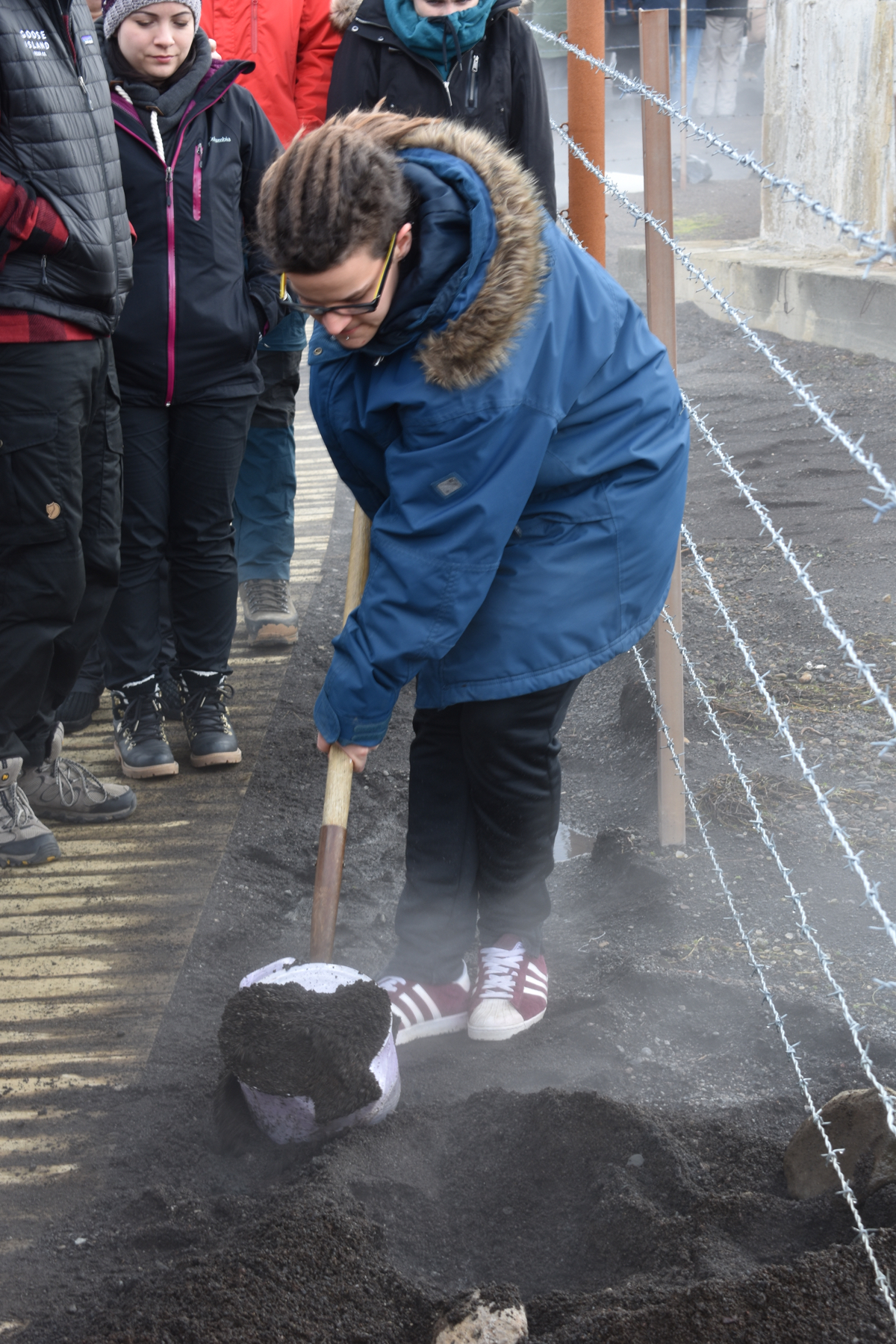 We think it's an incredible novel way to use the earth's energy – something that incredibly clever, adaptable Icelanders have proven perfect at over the generations. Acting as a 'natural bakery' of sorts, the pot (which is well-covered by clingfilm so no nasty grit gets into the bread) is left underground to slowly bake for about 24 hours. Each tour takes 'yesterday's' bread from the ground.
You won't believe it, but the bread is firm yet soft and spongy – perfectly baked by nothing more than Mother Nature herself! Fresh from the ground, the cylindrical loaf of bread is then removed from the pot, brought into the cafe and sliced up generously for all on the tour to sample, slathered as richly as you like with freshly-churned Icelandic butter.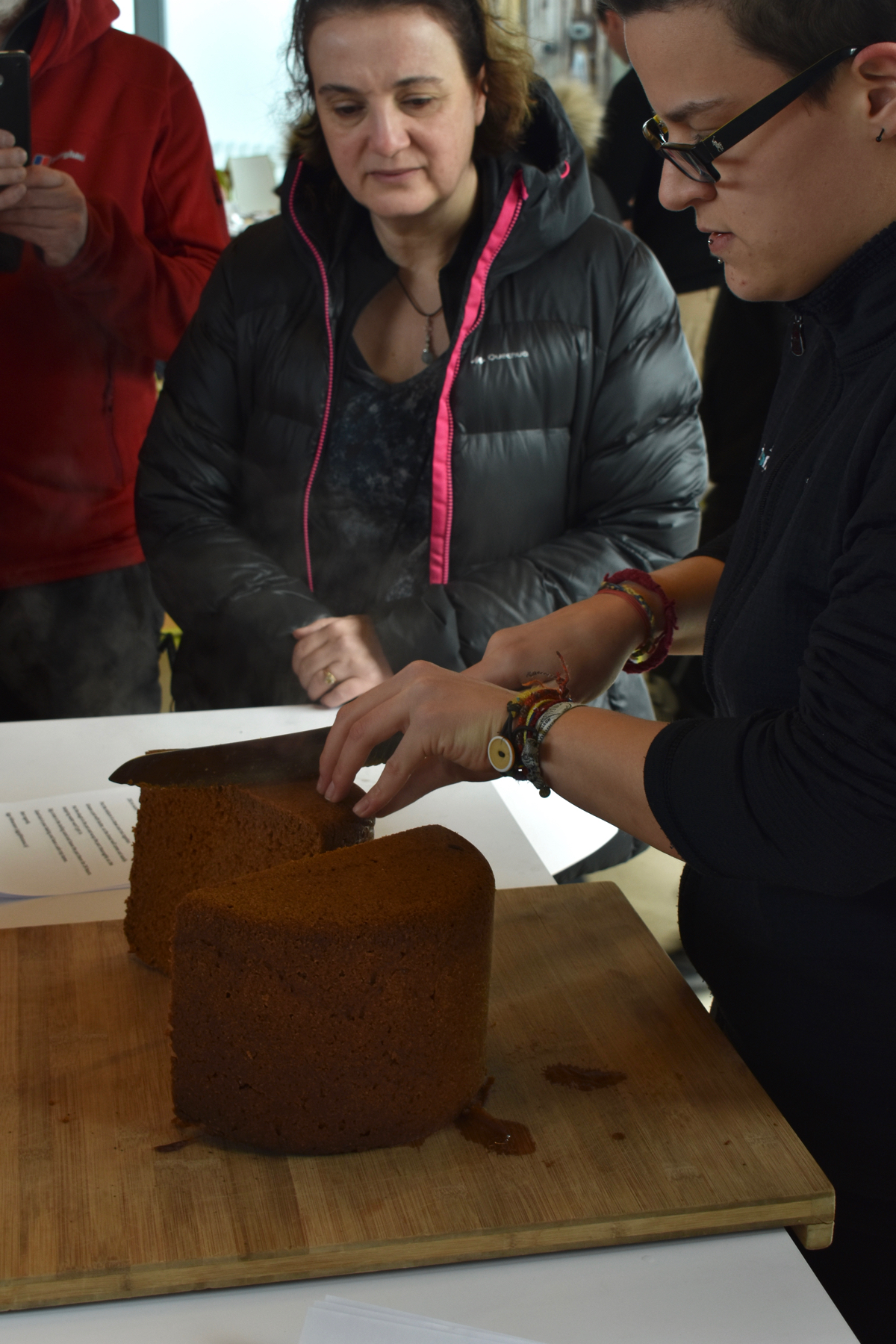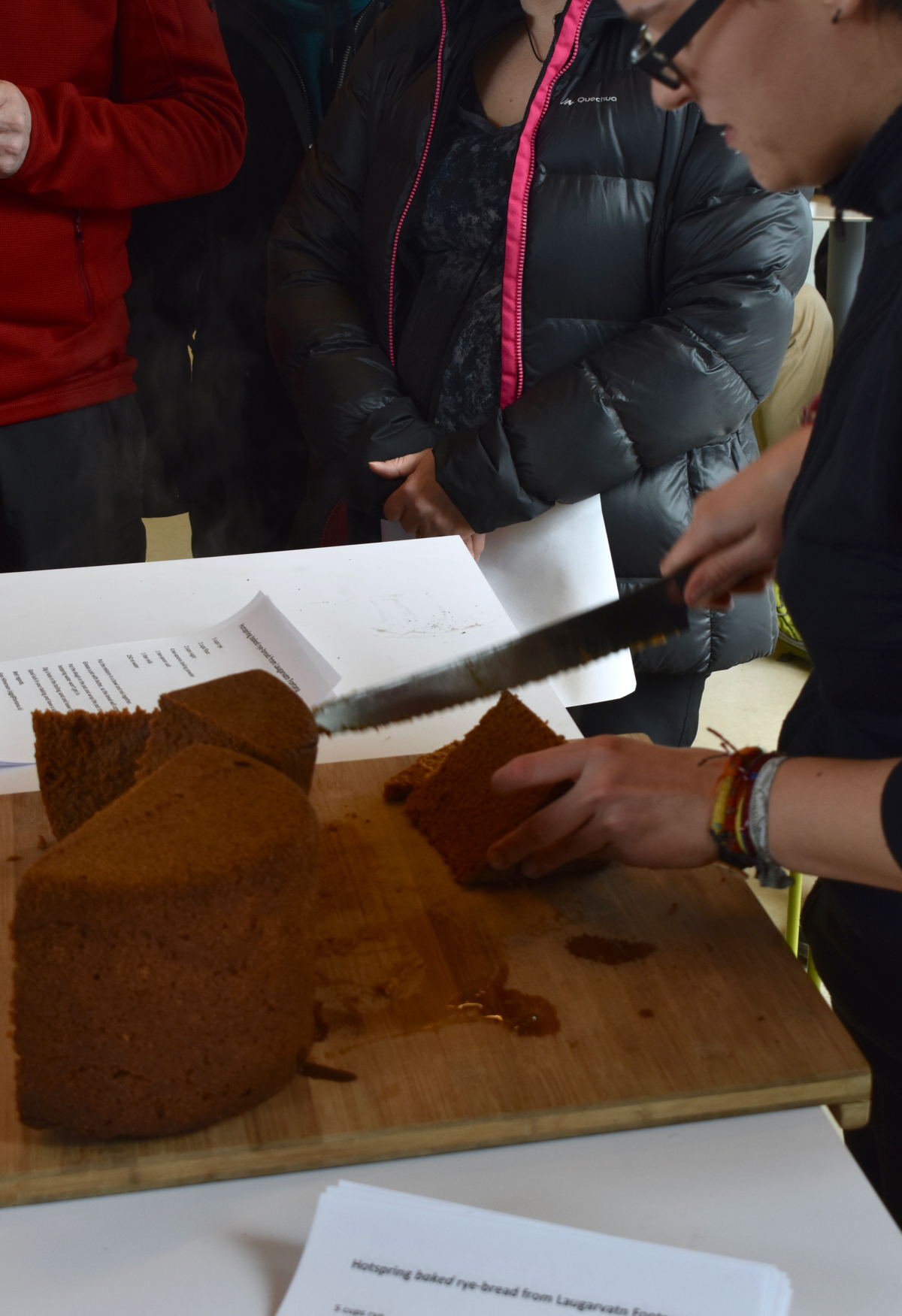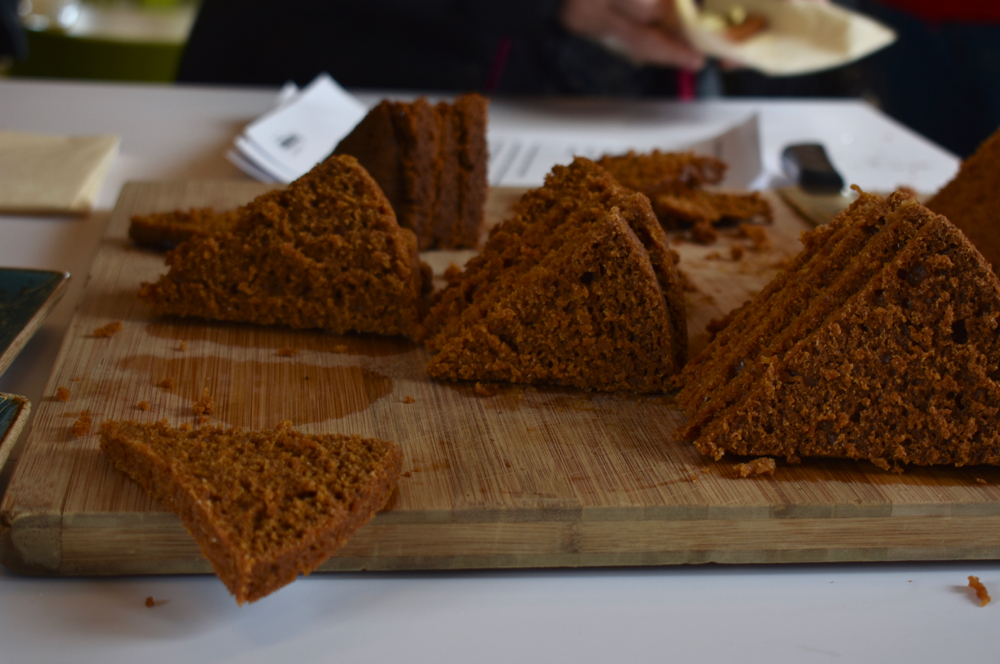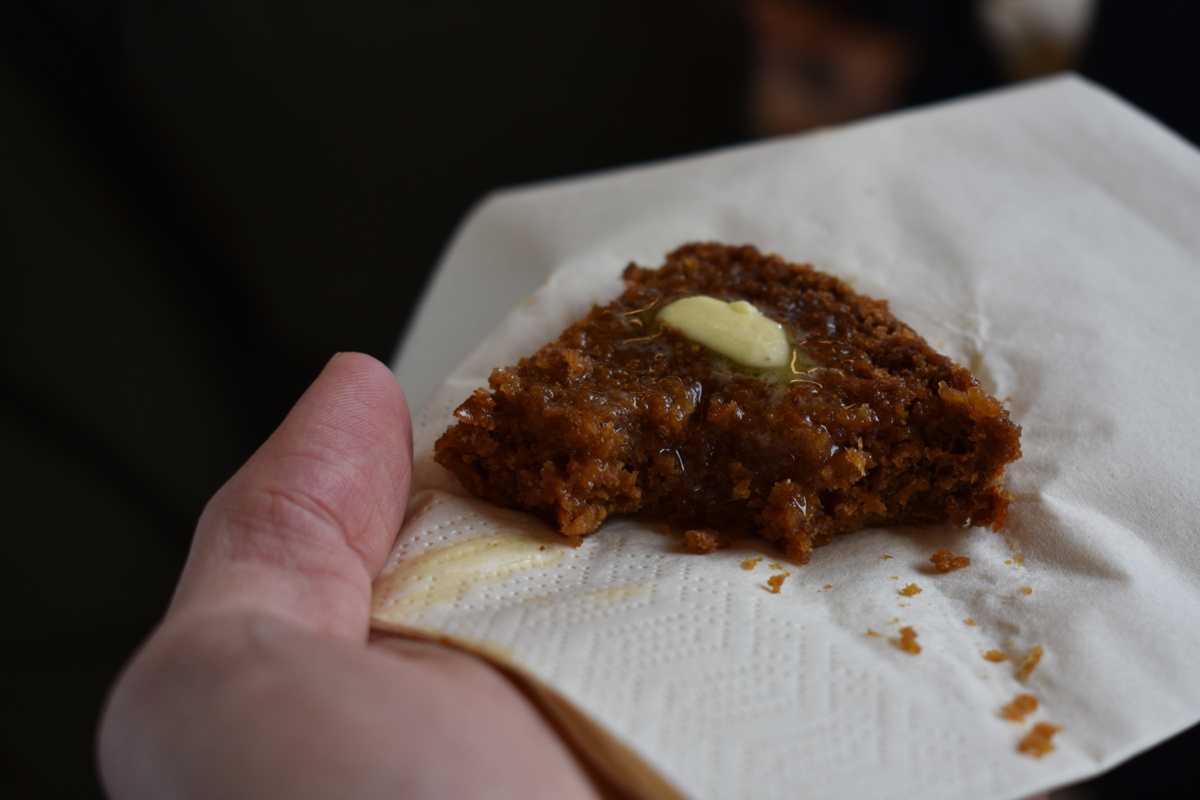 You also get the recipe, just in case you get the craving to open your own geothermal bakery! We're joking, obviously, the recipe given is tailored for standard kitchens.
We have the recipe and it was also in the picture below but we don't think it's fair posting it – we'll leave it for suspense. Get a space on the tour yourself and you'll get one to take away for use in your own kitchen!
This is a snappy and wonderful little stop on a Golden Circle self-driving route (read our full post on that). One possible down side is that you can't book this tour for groups under ten people. It's a walk-in service and will accommodate as many people as possible, so if there's just one, two or a couple of you you'll have to take your chances and hope there are spaces on the popular tour available. Don't forget that this tour only takes place twice a day – so organise your route accordingly.
Fontana Laugarvatn address: Hverabraut 1, Laugarbraut, 840 Laugarvatn (GPS: 64°12'52.6″N 20°43'49.9″W)
Disclaimer:
Not sponsored

, just like all of our Golden Circle activities we paid for everything here ourselves.