In Ireland, Spring started when the clock struck midnight on January 31st. Now, the actual Irish meteorologists conform with the modern norm that spring starts on March 1st but every Irish household and family knows that, traditionally and historically in Gaelic folklore, we declare spring awoken on the first day of February, which we call St. Brigid's day.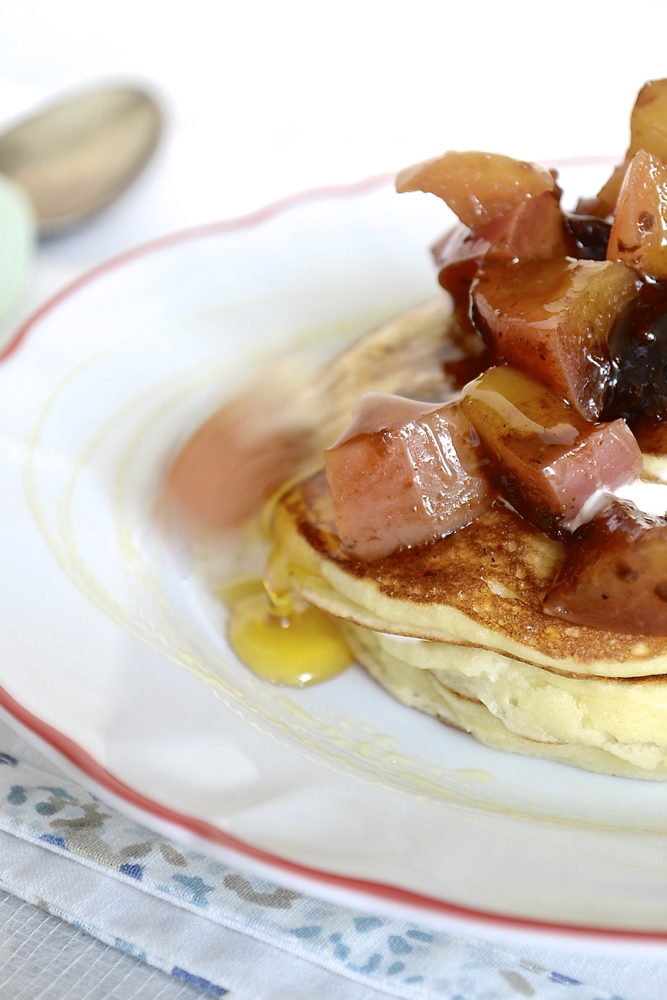 As kids growing up in Ireland, it wasn't long after going back to school following Christmas break that spring would be right around the corner. It made cold, frosty and dark January mornings far easier to bear knowing that soon snowdrops and daffodils would be pushing their little buds above ground and signalling springtime. St. Brigid's Day, Shrove Tuesday and St. Patrick's Day are all Irish signals of spring blooming and we celebrated each of them growing up.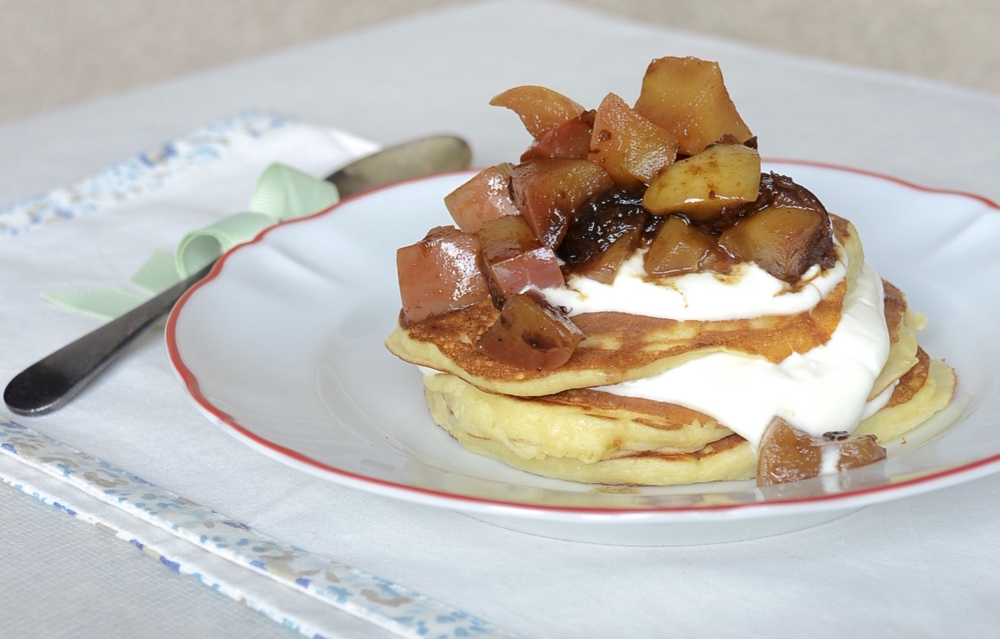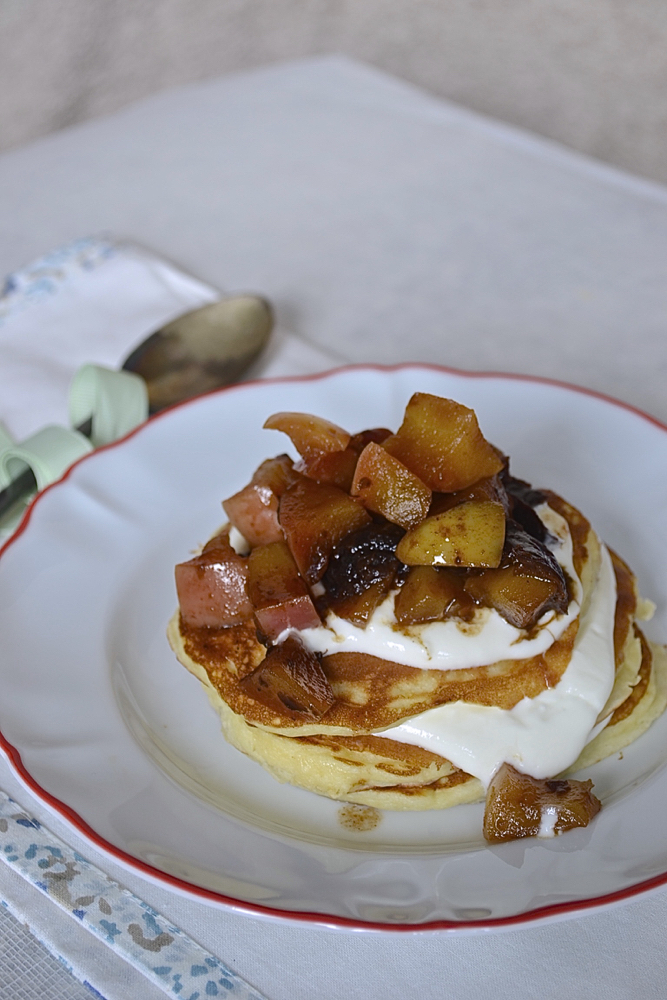 Now, we're a… bit older and living abroad, we still (quietly) settle into spring a month before everyone else and, though we don't make St. Brigid's crosses out of reeds or rushes anymore for luck and safety, we certainly do cherish and celebrate the first big feast of the year – Pancake Tuesday. It's the last chance to indulge before lent, so pancakes are the perfect way to pig out and they're worth every flippin' calorie!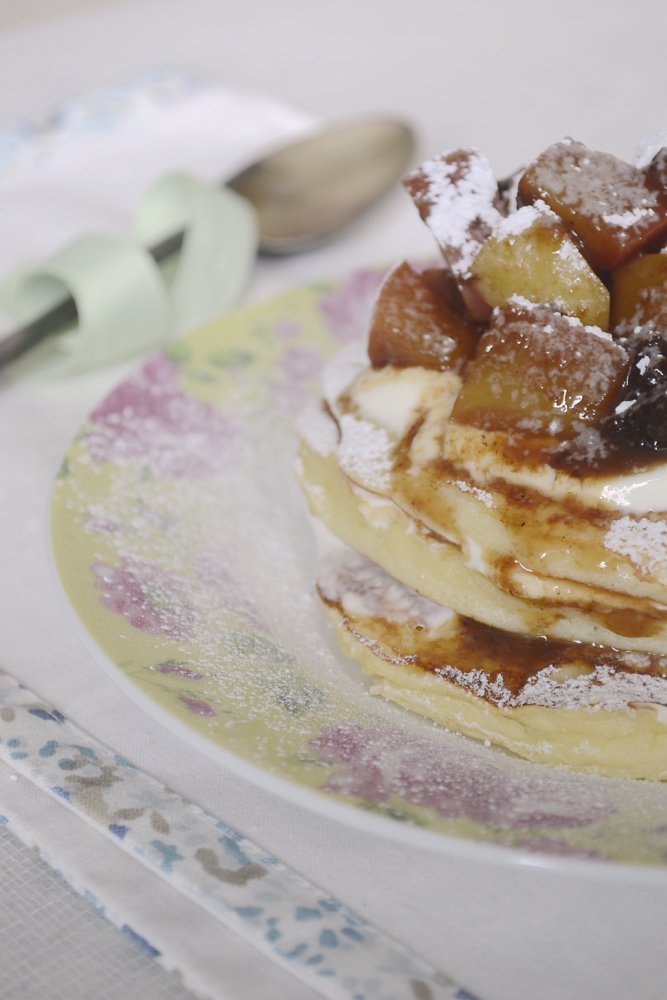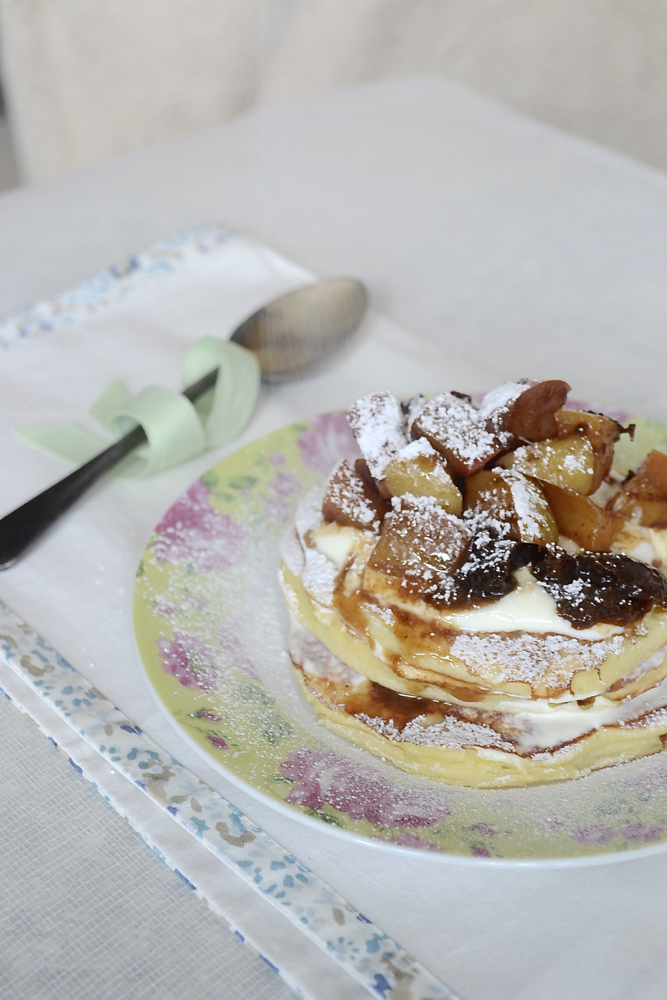 We savour good pancakes and we love the Irish word for them even more, 'pancóg', which makes these cute little flippers as much of a treat to say as they are to eat. Here's our tried-and-tested pancake recipe which includes a very non-Irish ingredient – ricotta cheese. Ricotta ensures airy lightness and a fluffy interior and we also add in a little bit of melted butter to the batter for extra colour. To make these light as air, we separate our eggs and whip the whites: airy, fairy goodness.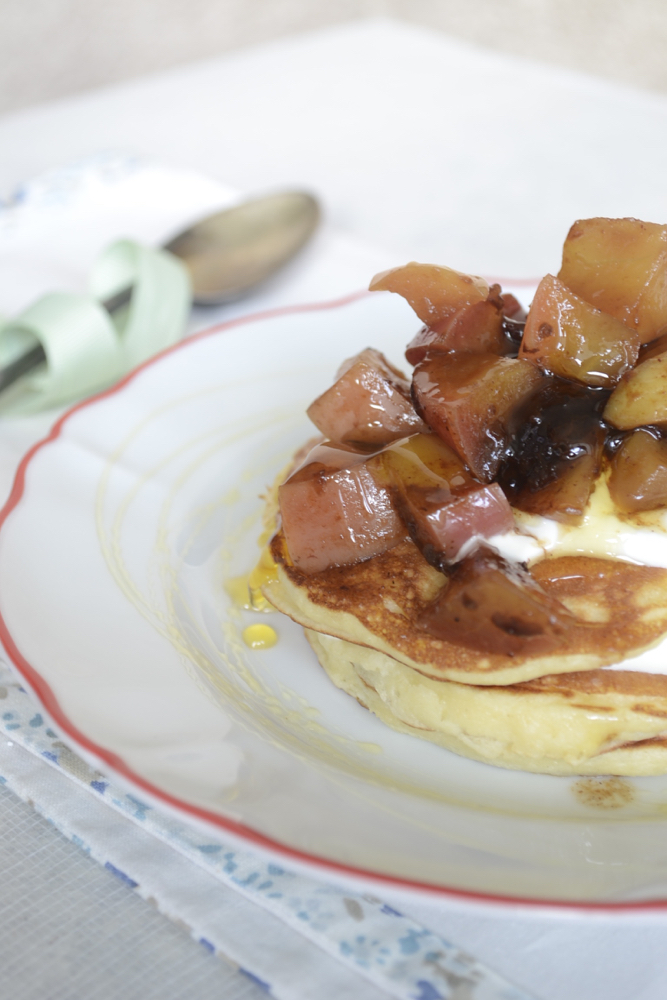 Ingredients
150g ricotta

75g plain flour

75ml organic, full-fat milk

25g caster sugar

25g butter

2 eggs, separated (fresh, free-range, room temp)

1/2 tsp baking powder

1/4 tsp bicarbonate of soda

Greek yoghurt (organic; to serve)

Stewed fruits (we like spiced apples and prunes; to serve

)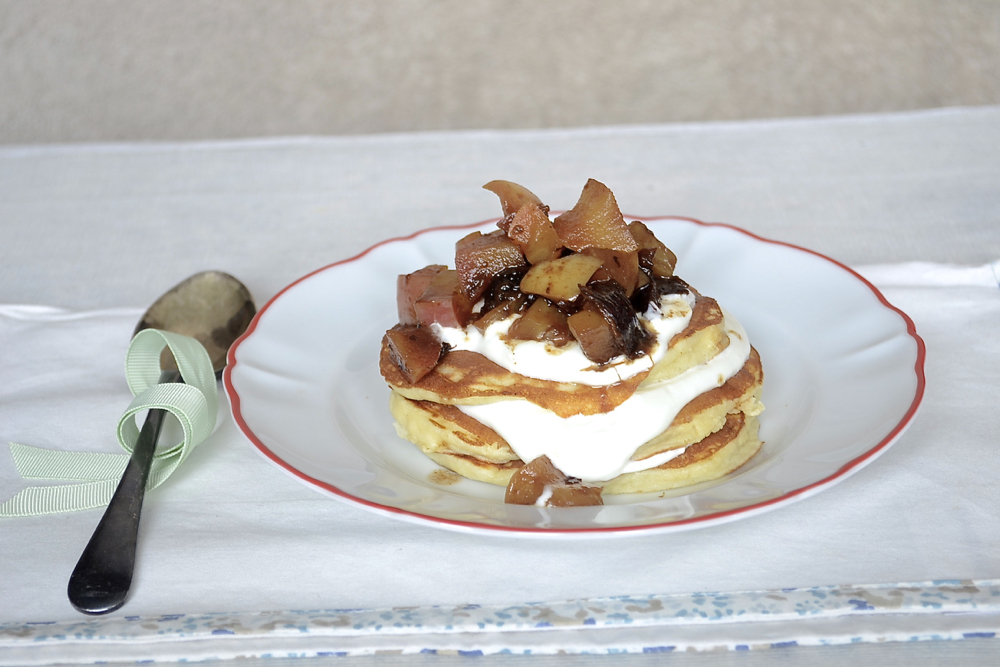 Method
1. First, chop and stew your fruit in a little sugar and water, covered for twenty minutes and then uncovered for the last ten minutes or so. Once softened, syrup-y and sweet, keep to one side for serving.
2. Meanwhile, begin the batter. Melt the butter for 15 seconds in the microwave and whisk the egg yolks with the sugar for a minute before adding in the milk and ricotta, then following with the melted butter. Keep to one side.
3. Measure out the dry ingredients (flour, powders) and add to the wet batter, whisking vigorously and making sure it's lump-free.
4. Whisk the egg whites with a pinch of fine salt until they form very soft peaks and have turned opaque and shiny. Carefully fold them in until incorporated but do not over mix and knock out all the air created. Cover with clingfilm and refrigerate for 30 minutes to allow the batter to rest.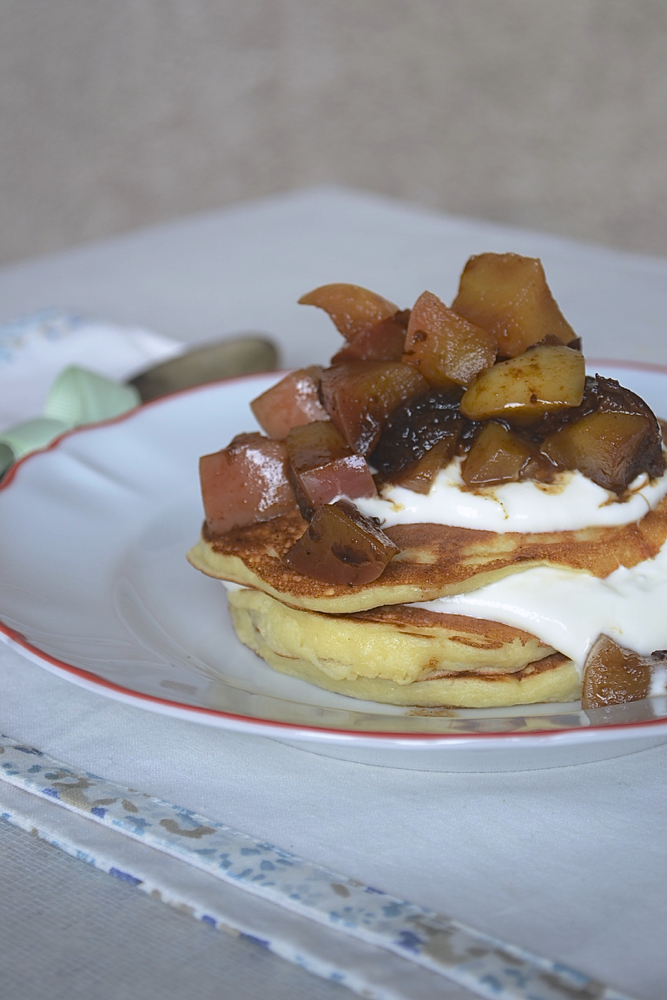 5. Heat a non-stick pan on medium and swirl a little groundnut or flavourless oil in the pan. We don't like using butter as it smokes and burns, then taints the flavour of the pancakes even if it does add a deep colour.
6. Fry ladlefuls of the batter in the centre of the pan for two minutes on one side, then flip and cook for another minute. The time will vary depending on how many you're cooking at once and the heat of your pan – the pancakes will let you know when they are ready to be flipped as little bubbles will slowly come to the top of each round after about a minute.
7. Once cooked, place on a warmed plate until ready to serve. We put sheets of kitchen paper between each pancake to absorb any excess oil or moisture and to keep them from sticking together or getting sweaty and limp.
8. Serve with lots of thick, Greek yoghurt and some stewed fruit. We love having them with some golden syrup too…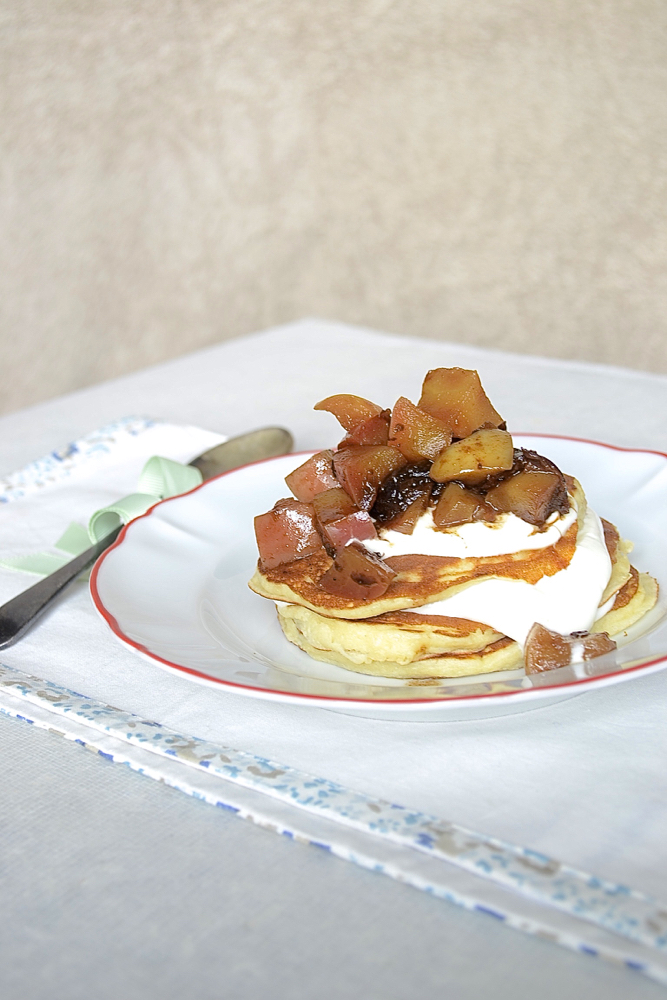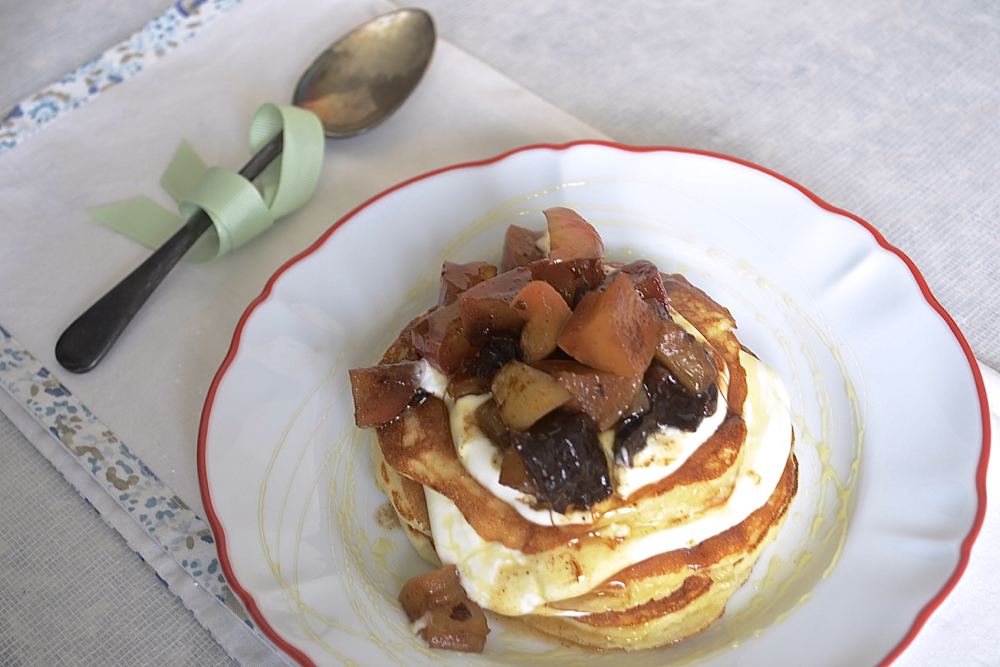 Let us know if you use our pancake recipe this year – hit us up on Twitter and Instagram with your pictures and comments!