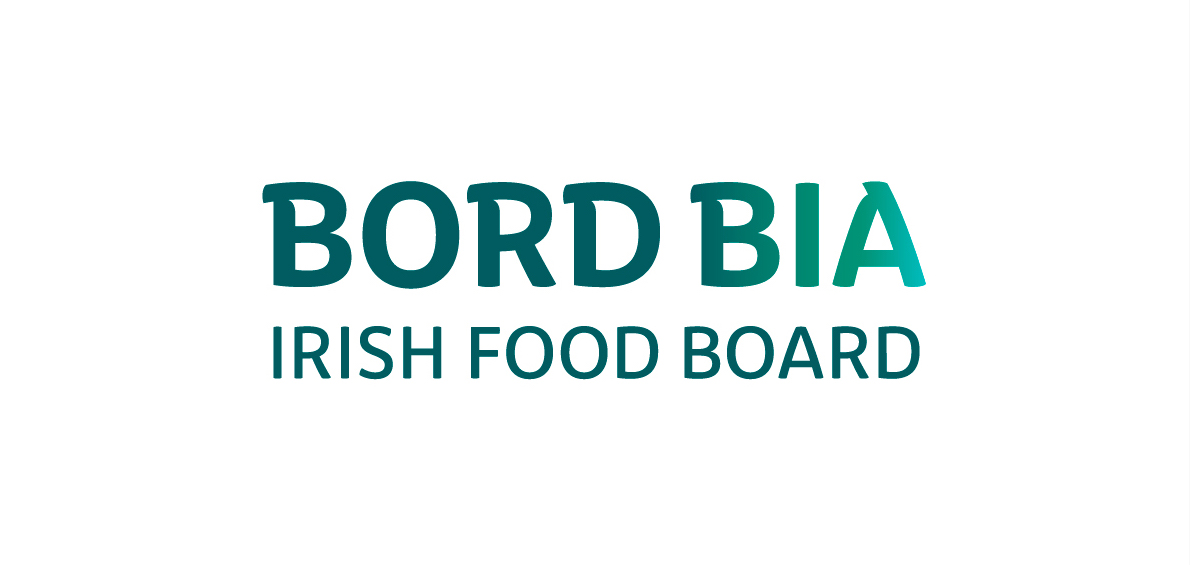 In Paid Partnership with Bord Bia
Looking for fresh, fabulous recipe inspiration to make both mid-week meals and weekend feasts even more delicious? Choose fish!
As a coastal nation here in Ireland, we're blessed with an abundance of seafood and shellfish landed on our coastline daily, processed immediately and sold fresh and of high quality. We know that we have made a conscious effort to eat more fish over the last few years, and especially since Covid-19 arrived to support local fishermen and coastal communities that bit more.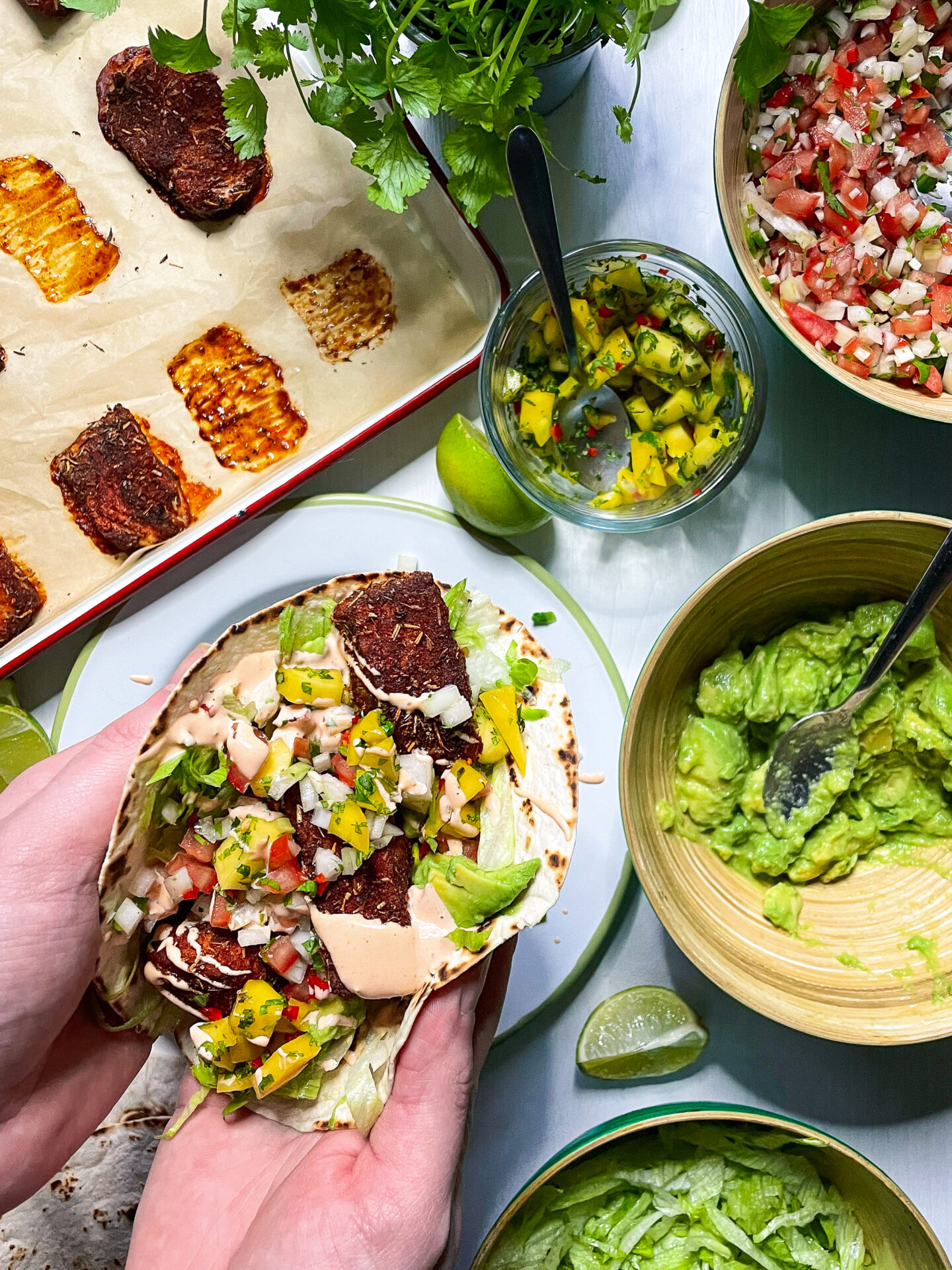 White fish like hake, haddock and whiting are caught in our region of the North Atlantic and are all incredibly similar, so can be used interchangeably in recipes like this one we're sharing today –– spiced hake tacos.
It goes without saying, it's important to support our fishermen and the whitefish market, so always look out for the Irish source on your supermarket fish or simply ask your fishmonger.
Irish fish is so versatile, deliciously simple to cook and packed full of goodness and nutritional benefits. As good for a hearty weekend feast as it is for a quick, fresh and healthy weeknight dinner.
Go to bordbia.ie/fish for more information or to find lots of extra recipe inspiration in their Fish 'Recipe Hub'.

Spiced Hake Tacos
Serves 2-4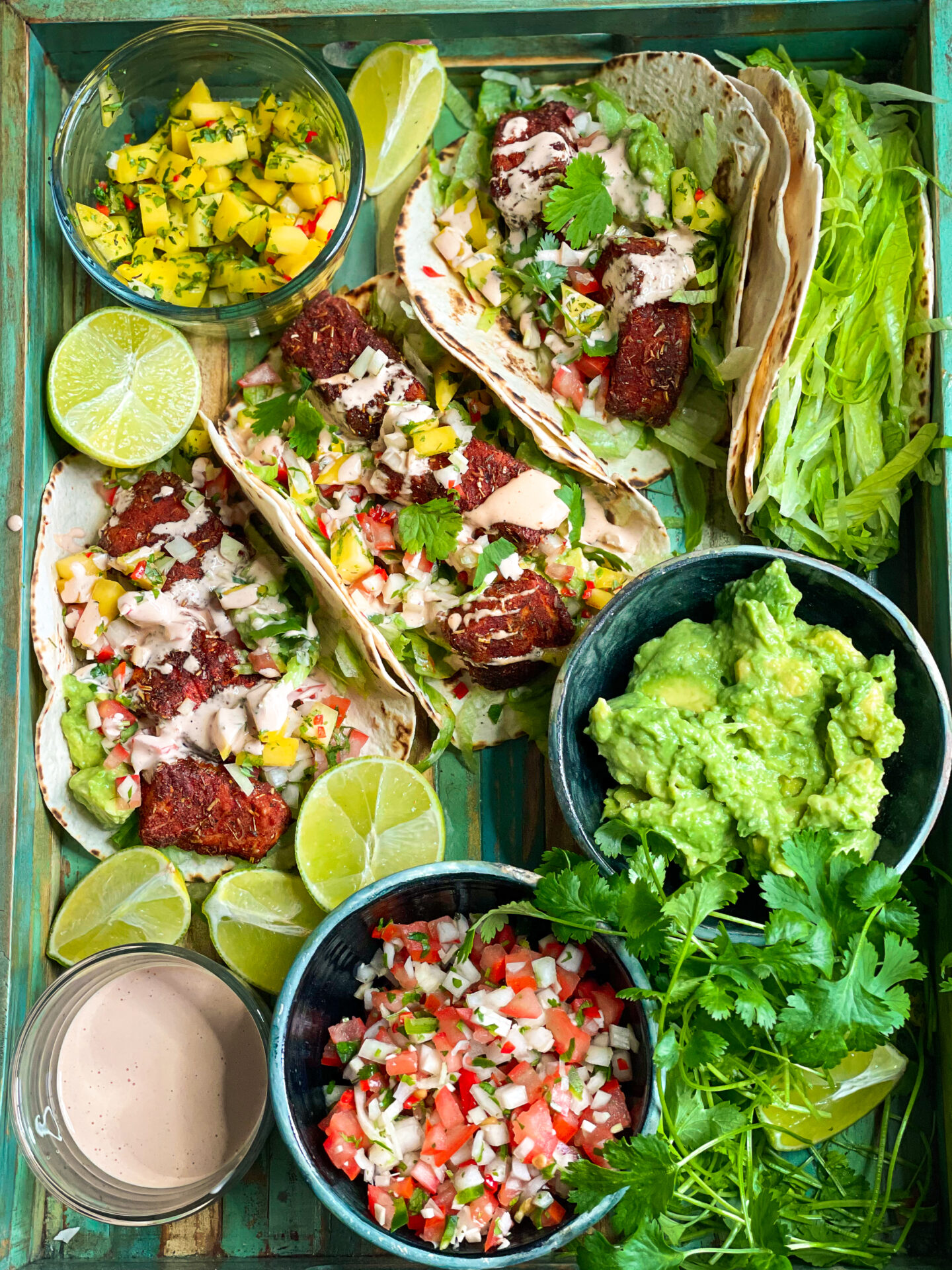 2 fillets of hake, skin removed (ask your fishmonger) and patted dry
Iceberg Lettuce, halved and then thinly shredded
Small corn tortillas (or mini flour tortillas, whichever you prefer or can find)
Coriander, for garnish
For The Spice Blend
1 tbsp cayenne pepper (chilli pepper)
1 tbsp smoked paprika
1/4 tsp white pepper
1/2 tsp salt
1 tbsp mixed herbs (we use Herbes de Provence)
1 tsp garlic powder
1 tbsp ground cumin
For the Pico de Gallo
2 tomatoes, seeds removed and flesh finely diced
A generous bunch of coriander (stalks removed), chopped
1 white onion, halved and finely diced
2 small chillies, finely diced
2 cloves garlic, finely chopped or smashed to a pulp
1 lime, zest and juice
1 tsp fine salt
For the Smashed Avocado
2 medium, ripe black-skinned avocados
1 tsp flaked sea salt
1 lime, juice
For the Mango Salsa
1 small mango, stone and skin removed, flesh chopped into small pieces
1 small red chilli, de-seeded and finely diced
A handful of chopped mint
For the Spicy Mayo
3 tbsp mayonnaise
3 tsp hot sauce (of your choice)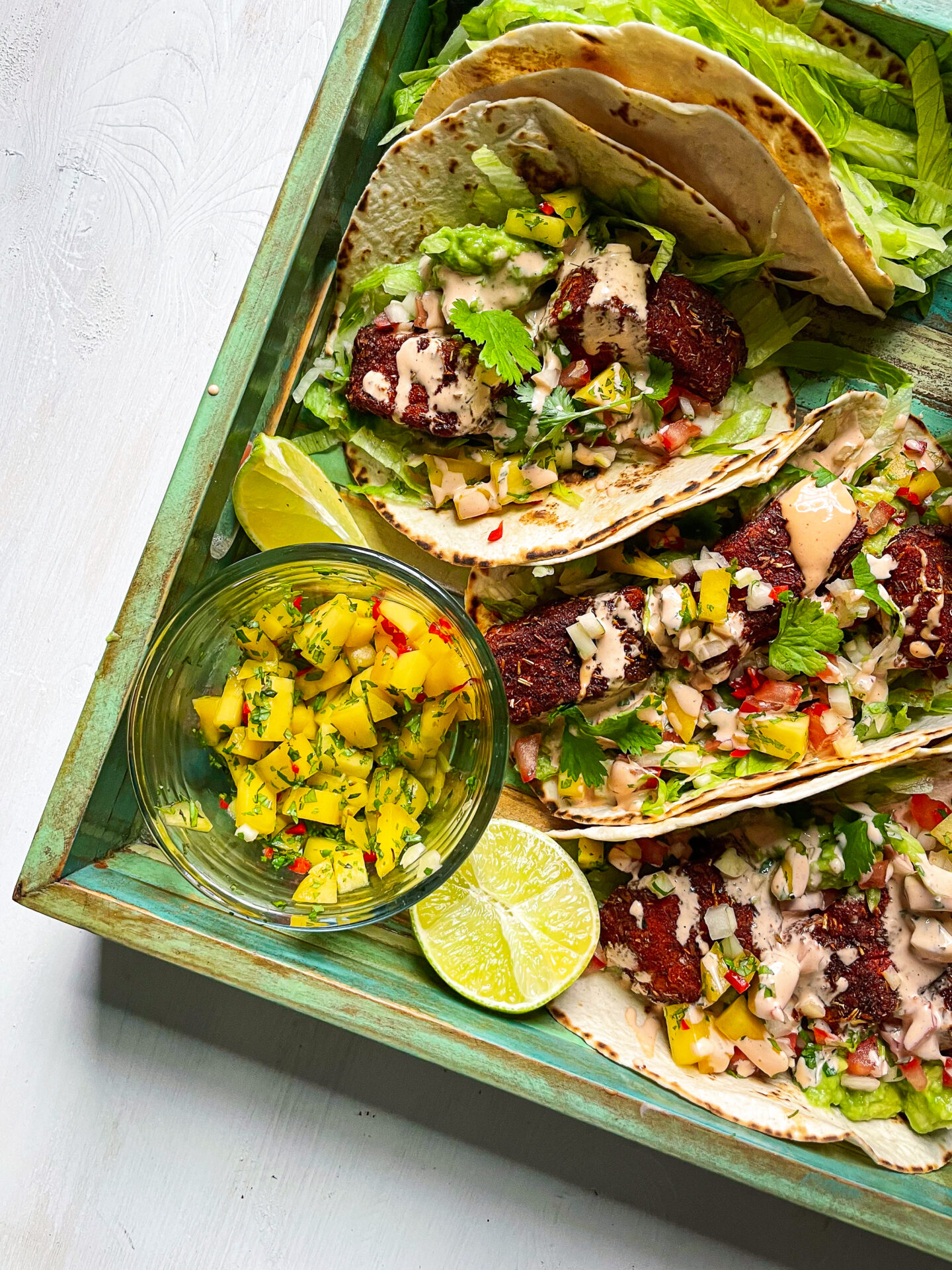 1. Pre-heat the oven to 180ºC and line a baking sheet with paper.
2. Prepare your fish by removing any bones and skin, and cutting into bite or two-bite sized pieces, by keeping them even in size they will cook evenly.
3. Drizzle a little neutral oil (like rapeseed or olive oil, not EVOO) over the fish pieces, taking care to rub the oil all over gently, then dredge in the spice blend, shaking off the excess before arranging spaced-out on your lined baking tray.
4. Bake the fish for 12-15 minutes (depending on your oven) until firm to the touch with a very light spring, too firm and it's overcooked, you want this to flake beautifully in large pieces and still be moist.
5. While the fish is baking you can prepare the Pico de Gallo, the spiced mayo, the shredded lettuce, the smashed avocado and the mango salsa as your taco toppings.
For the spiced mayo: simply stir the regular mayonnaise and the hot sauce of your choice together. Taste for seasoning and leave to the side. Before using the spice blend for the fish you could reserve 1 or 2 tsp of the spice blend and add it to this mayo in place of hot sauce if you don't have any to hand. If you want it a thinner consistency to drizzle over the top simply thin with a tsp of water at a time until you get to your desired consistency.
For the Pico de Gallo: simply stir together the chopped onions, chillis, tomatoes, garlic and coriander. Season with the lime and salt, taste and re-adjust seasoning if necessary.
For the smashed avocado: half the avocados and remove each stone. Scoop out the flesh and add to a bowl with 1 tsp flaked sea salt and the juice of one lime. Using a spoon or fork, smash to the desired consistency –– we keep it quite chunky, but you might like yours smooth.
For the tortillas (optional):Lightly char the tortillas on a hot, dry fan until leopard spotted (dark brown to black char spots), this also warms through the tortilla to make it more pliable. When removed from the heat, keep the tortillas together in a clean tea towel to stop them hardening when exposed. Keep them here until serving.
6. When the fish is cooked and cooled slightly but still warm, start assembling in whatever order you do. We usually start with the smashed avocado, then plenty of shredduce, then fish, then your two salsas and finally a drizzle of spicy mayo and extra coriander on the top.