If you've been following our travels from the beginning or even just the last couple of years, you'll know we have a serious love for Northern Ireland. We've written about it lots on here, we've interviewed some notable names for our podcast Chew The Fat and even penned features for national publications on different NI destinations, like in Olive Magazine, Air Iceland and most recently for RTÉ Lifestyle.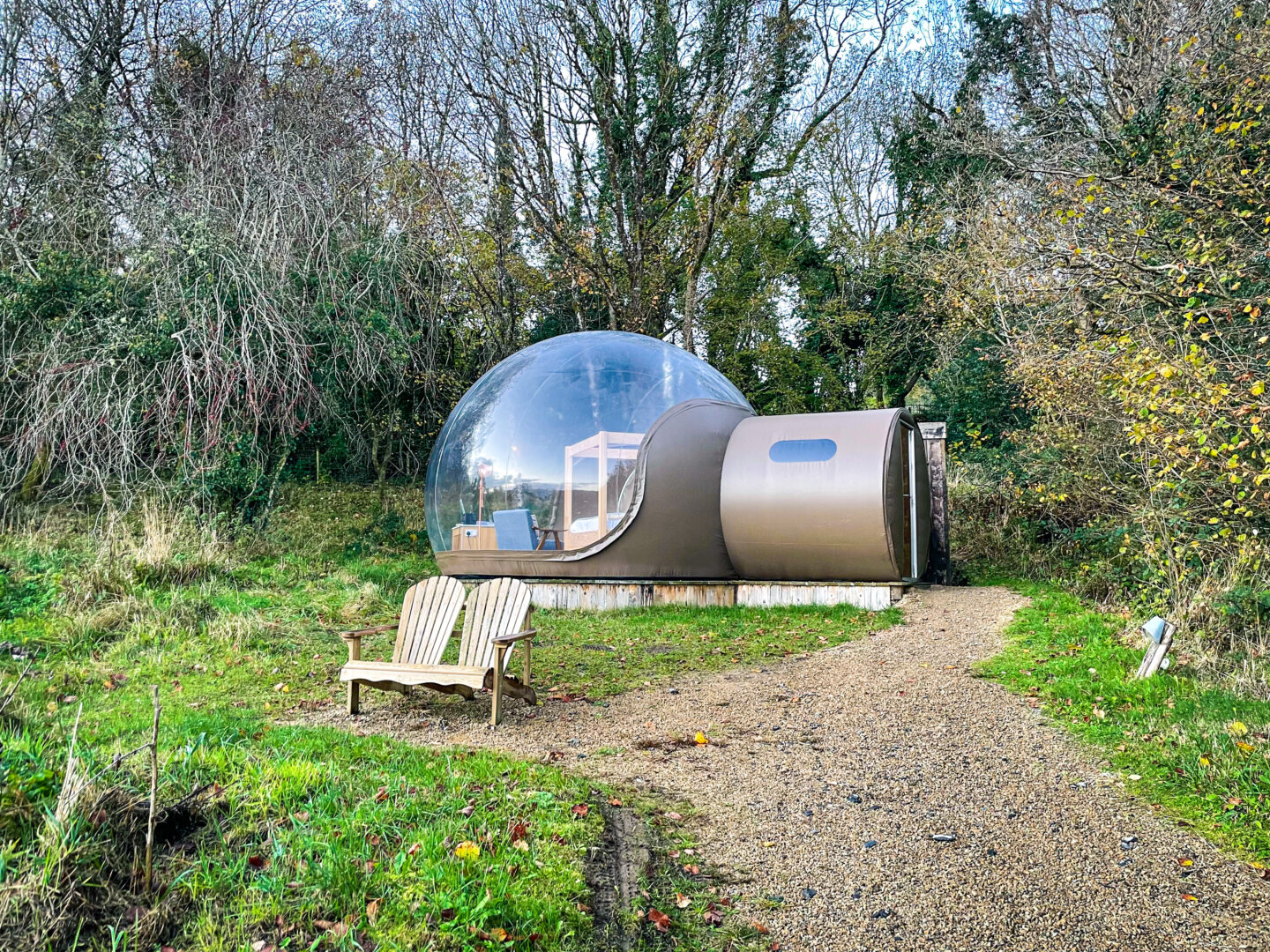 So when Discover Northern Ireland got in touch to offer us a bit of an excursion up north once again, we couldn't say no –– and so we returned to one of our favourite areas of the region, the stunning Fermanagh Lakelands –– but this time for a little R&R at a place we've wanted to go for years: Finn Lough Forest Hideaway…
Set amidst rolling forest in Co. Fermanagh by the lapping waters of Lough Erne, you probably already have seen and/or known about Finn Lough's bubble domes, which are pretty iconic already, but this nature retreat has so much more: wonderful food, amazing service, one of the best spa experiences one can undertake and lots of gorgeous activities, from kayaking and paddle boarding to bike trails and yoga sessions.
On a two night stay at the resort, which is located in Aghnablaney (between Kesh and Belleek on the Letter/Boa Island roads) a 35 minute drive from Enniskillen, we booked in to a bubble dome for the first night but we were eager to see some of the other accommodation options (of which there are several) that they offer, so more on the other options in a bit, but for now let's delve deep into the forest retreats which are the private bubble domes.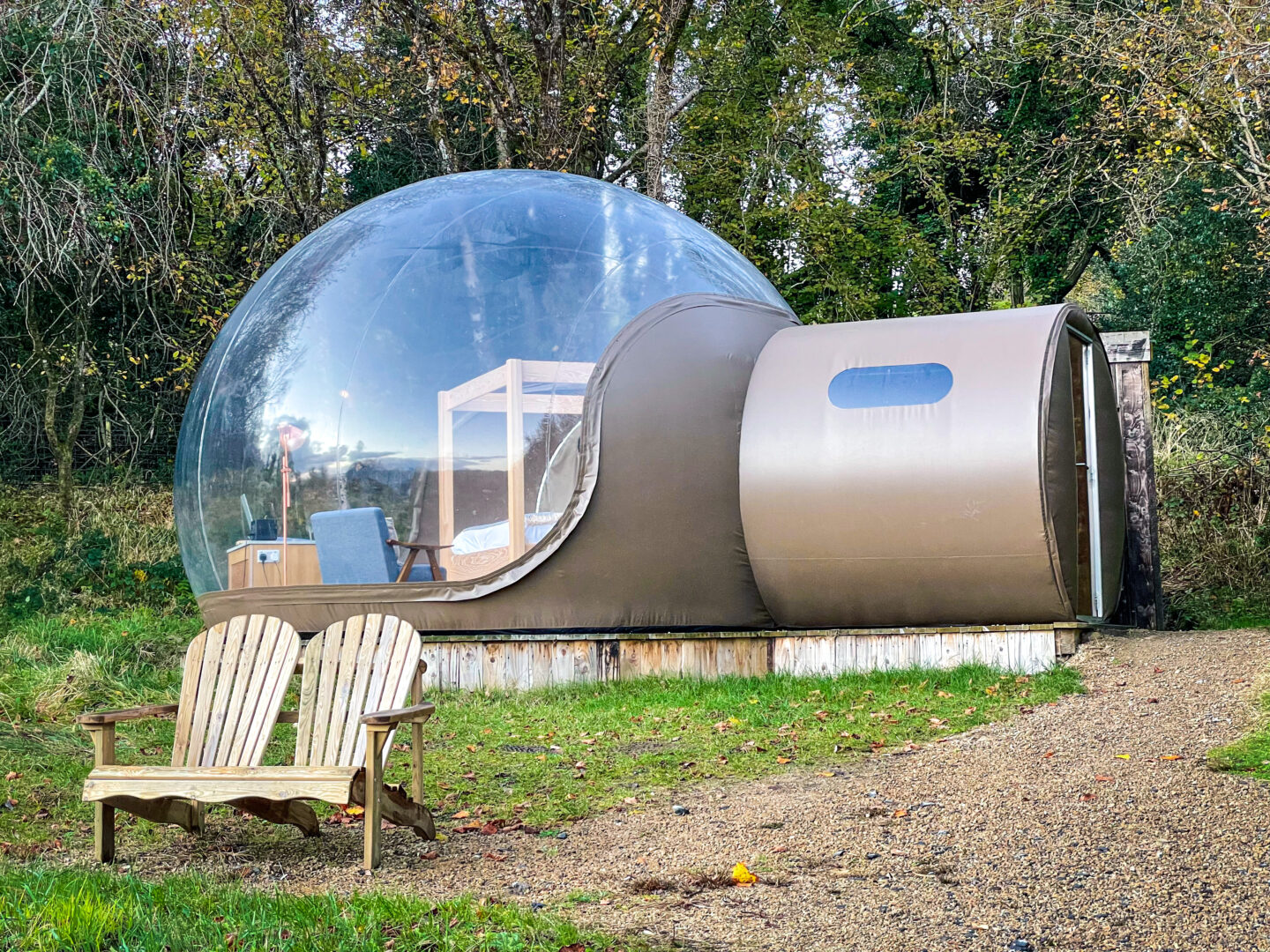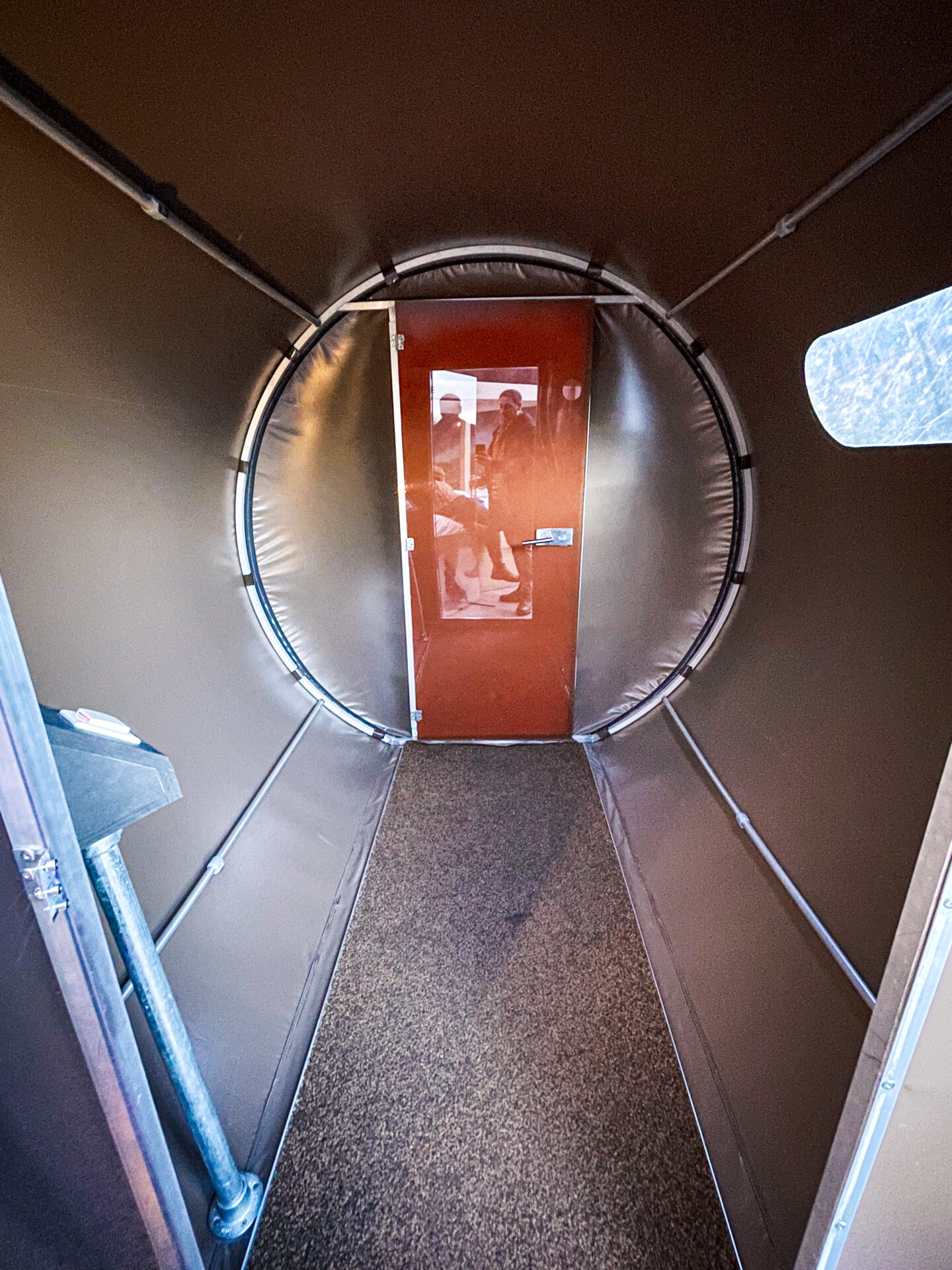 Check-in at the main reception, and then be whisked away in their branded golf buggies to your destined pod. The bubble domes are inflated and consist of three parts: an entrance hallway, a bathroom and the main dome for living/sleeping. As the air is constantly circulating it keeps the dome happily inflated –– but both the door into the dome and main door can't be open at the same time.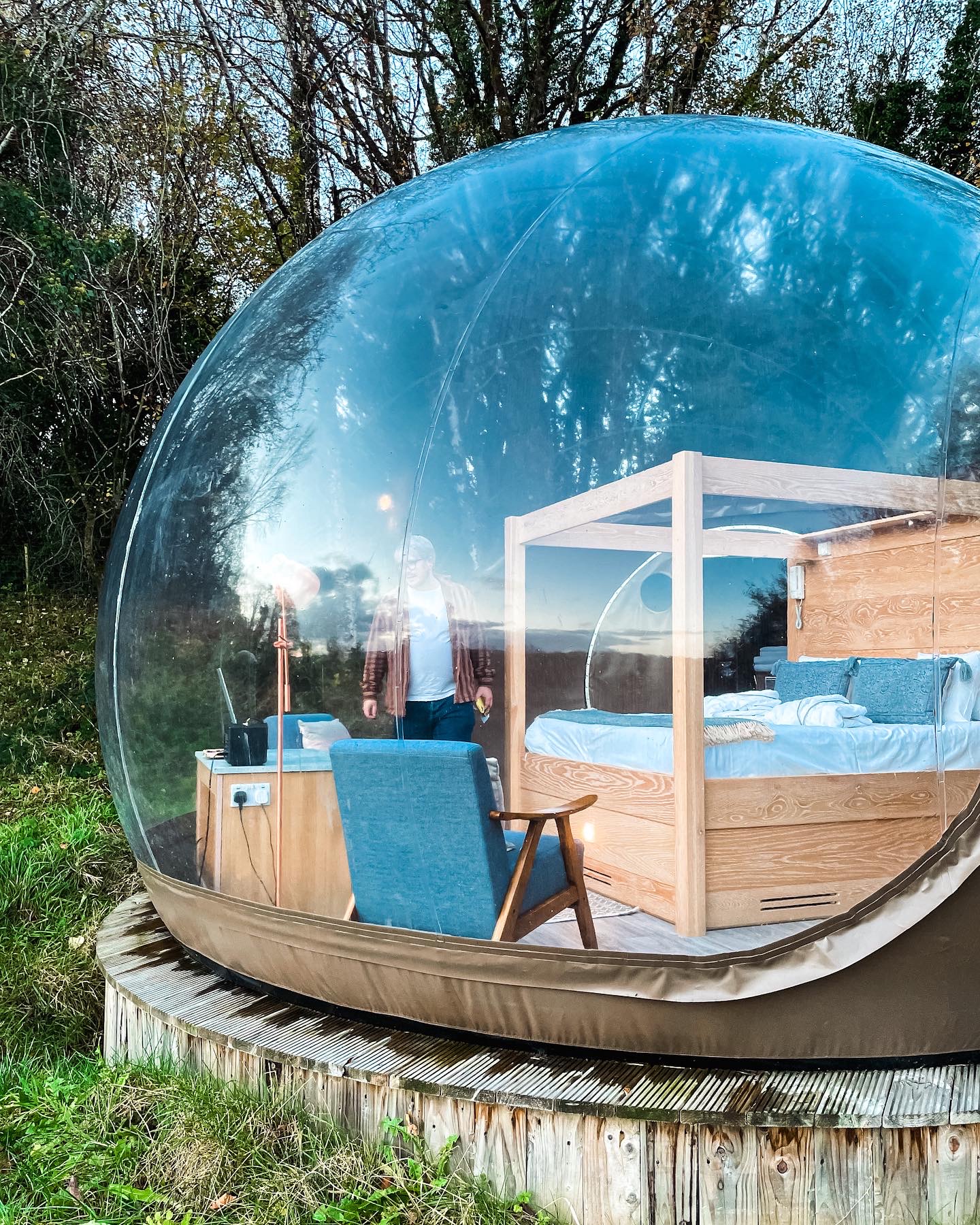 It's a truly unique way to spend a night in the forest, under the stars, with total silence and an unobstructed view. Is it quiet and peaceful? Entirely. Is it private? Totally –– the domes are well-spaced apart and uniquely placed and angled to ensure the most privacy. Is it warm? Yes, there's a thermostat in each dome, but they also have thick, comfortable bedding and extra wool blankets in case you get chilly. We stayed in very late November – almost December – and it was pleasantly warm and cosy without being stuffy.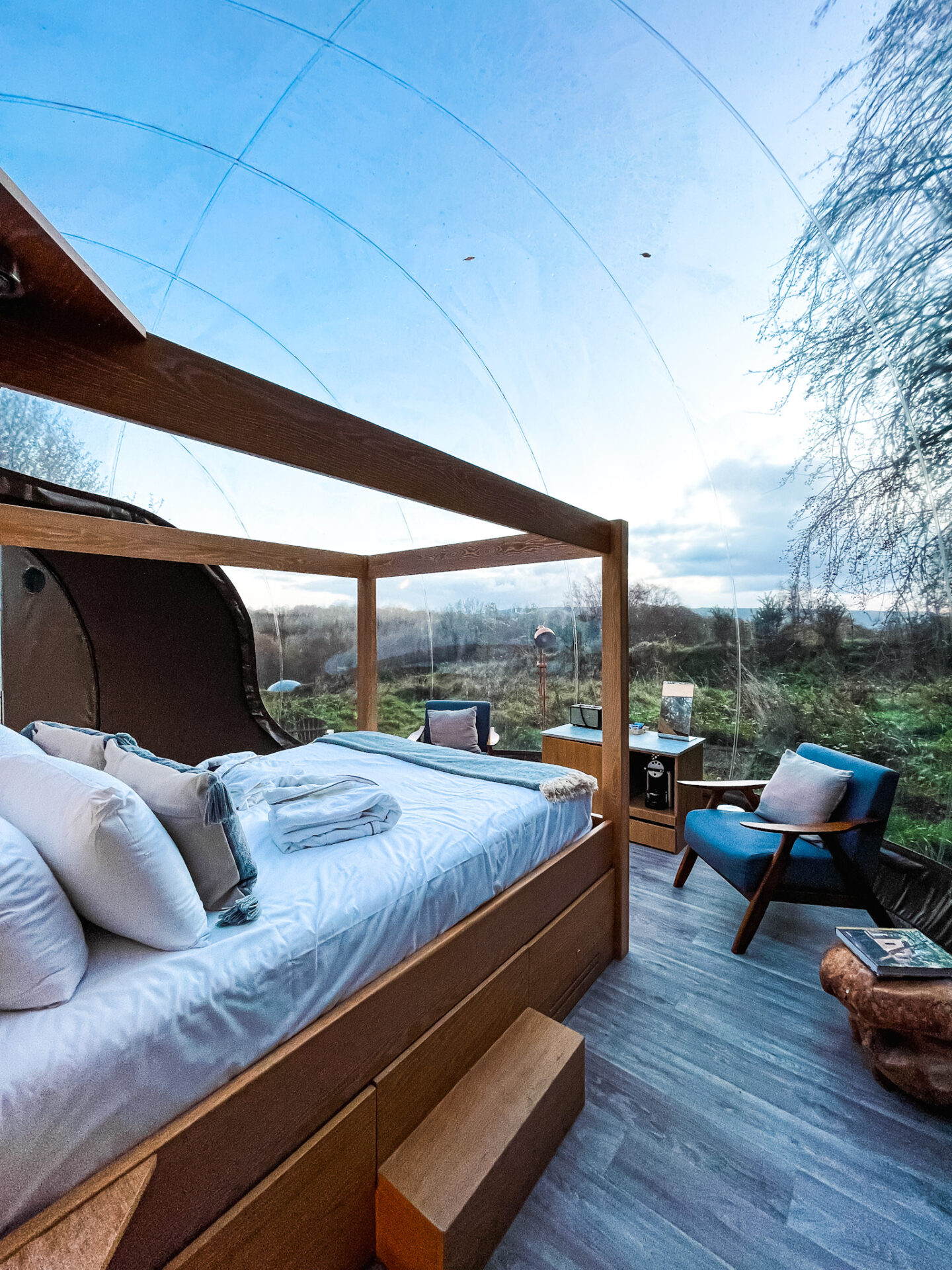 The dome is equipped with ample plugs and connected to electricity, so you can play the radio or even bluetooth podcasts or music if you like, and there's a couple of great bits of reading material provided. Worth noting there's no TV and no WiFi in the domes. In terms of refreshments there's a very well stocked tea and coffee station, and fresh cookies were in the room when we arrived –– plus there's a small fridge left empty to store any essentials you bring.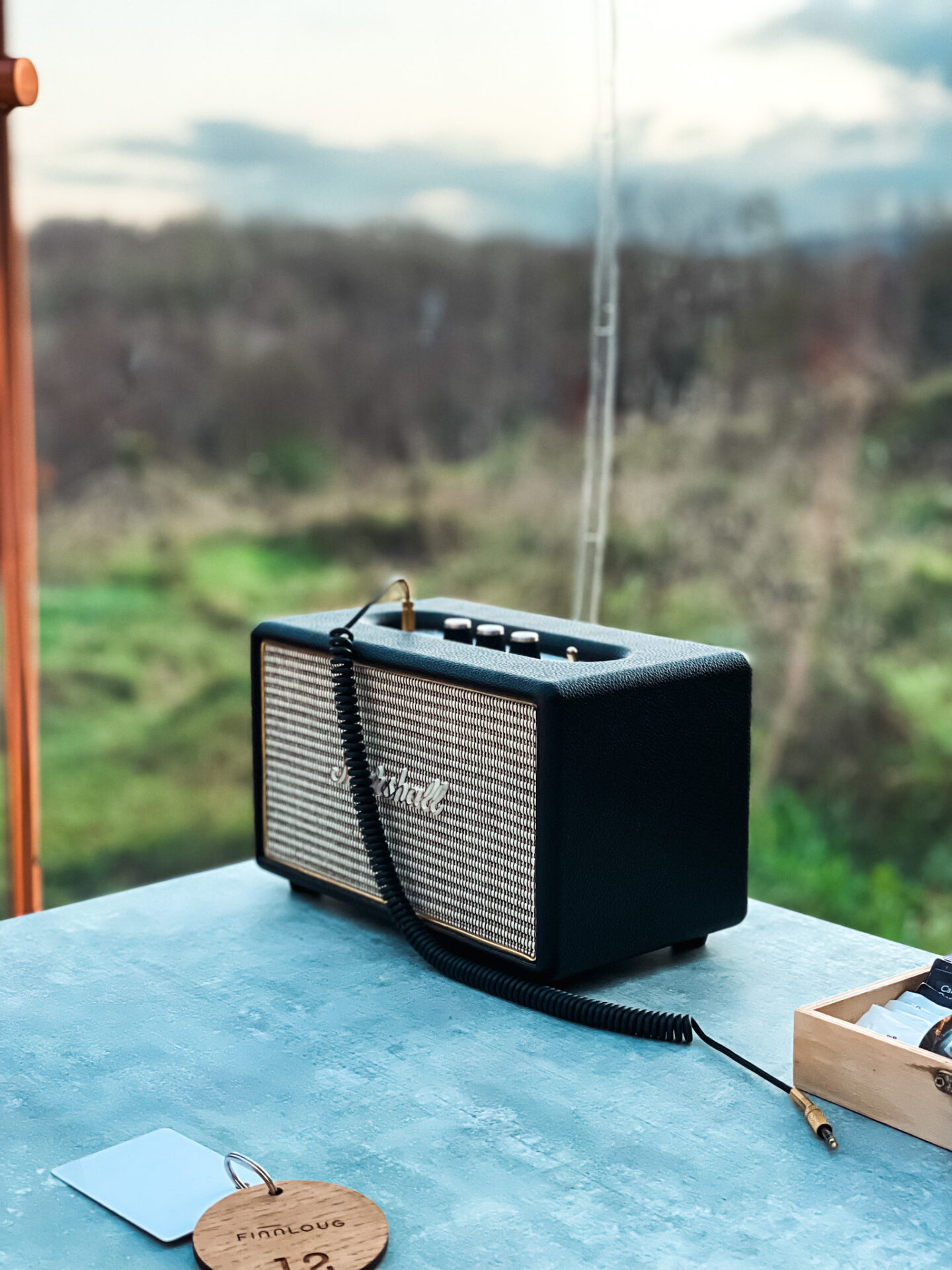 This really does feel like a hotel room in the middle of a forest, and if you think of Finn Lough and imagine 'camping' you might not yet be understanding how luxurious and elegant these domes are. The one aspect that takes you a little out of that fantasy is the adjoining bathroom –– perfectly formed, and equipped with a shower, freestanding toilet and sink station with all the hotel-style amenities you could want (Handmade Soap Co. toiletries, fluffy towels) it does kind of remind us of a caravan awning. But it's an essential necessity, and fits the bill nicely.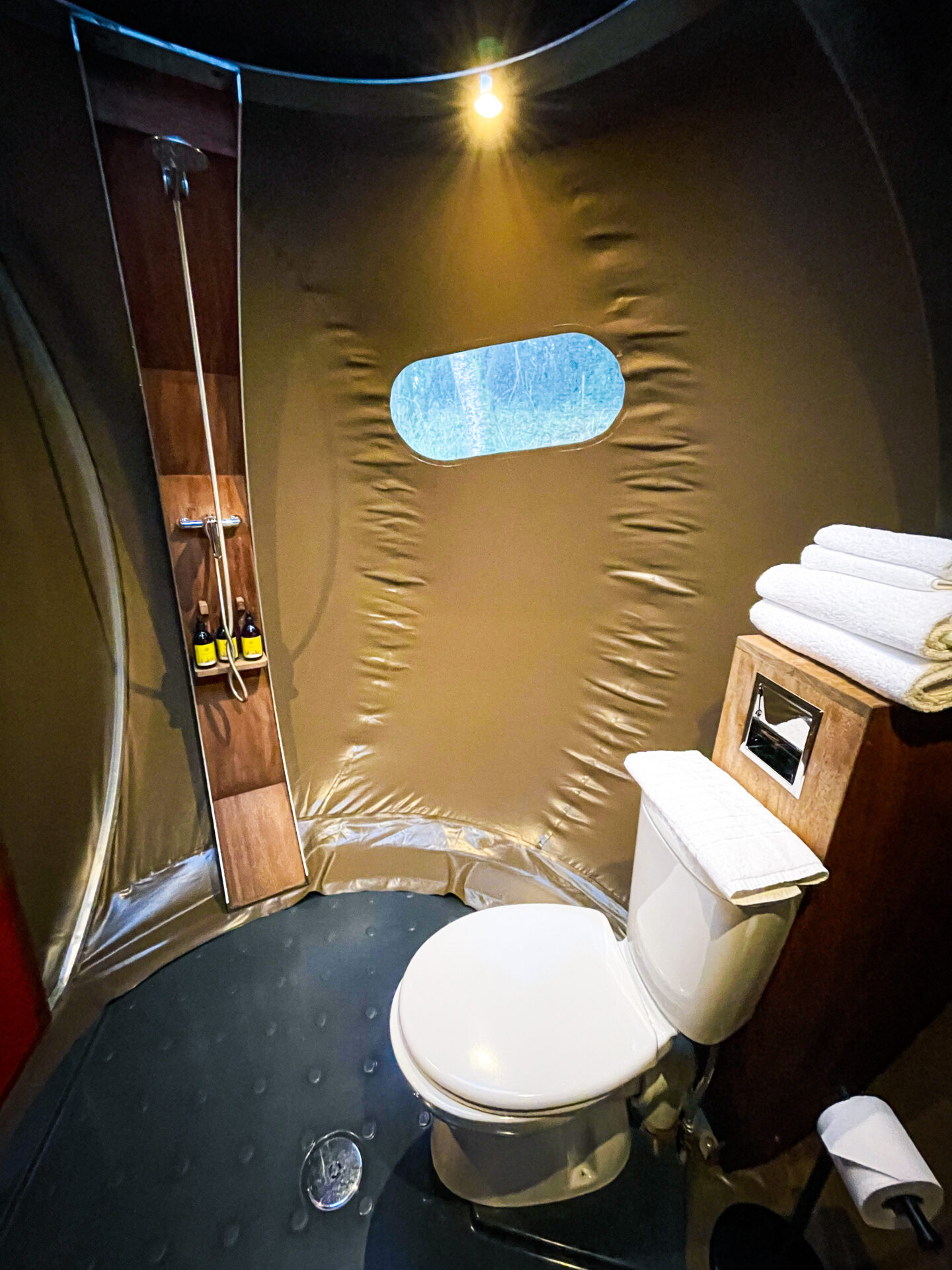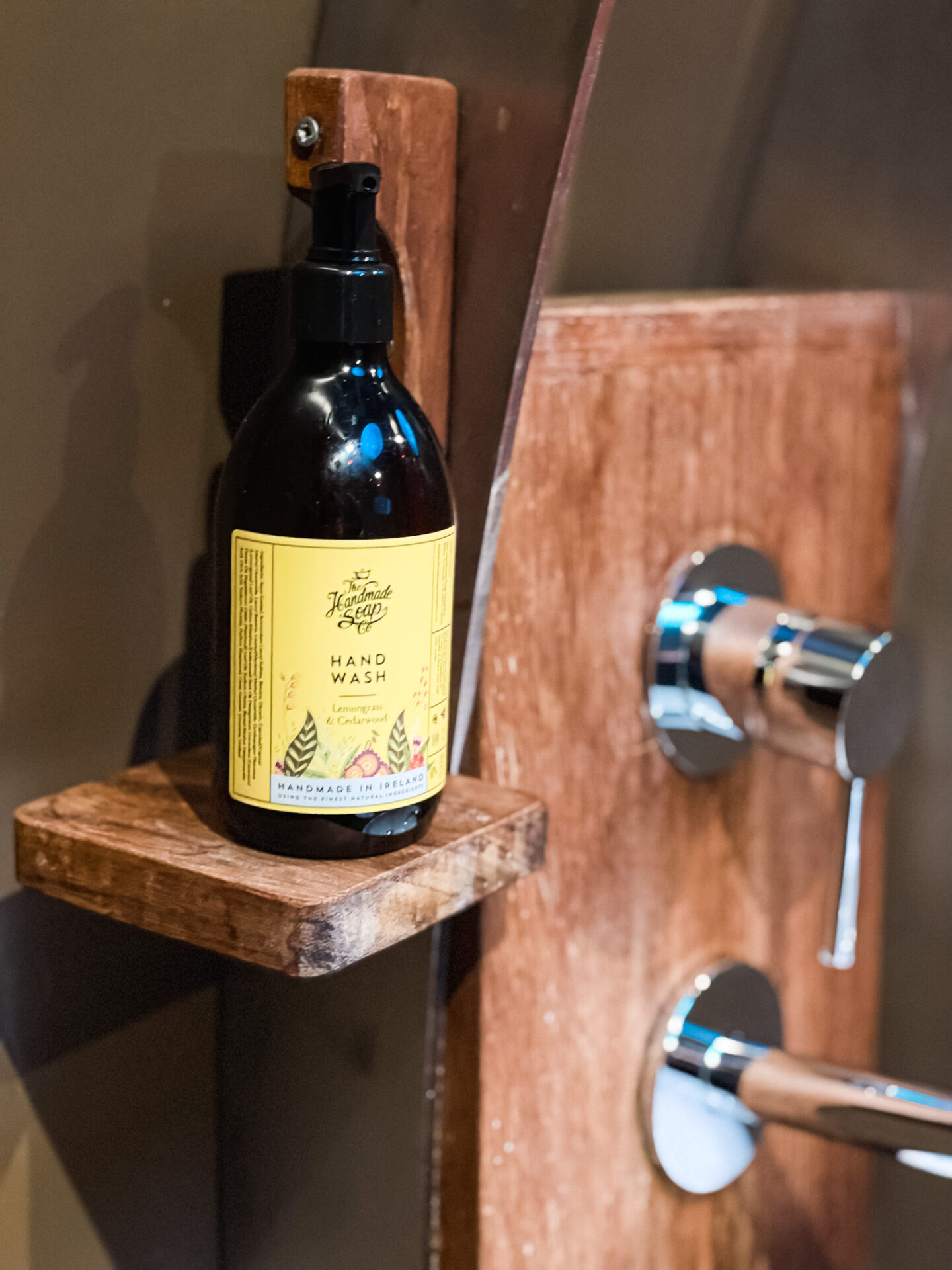 What else do you need to know? The domes obviously don't have curtains or anything to block out the light –– so once sunrise begins, light will start to flood the room. Likewise, once it gets dark (and in late November it was pitch black by 5pm) Included in your room is eye masks to ensure comfort and a good night's sleep, and also provided is a torch so you can make your way around outside and down to the main areas of the reception, restaurant, bar and spa.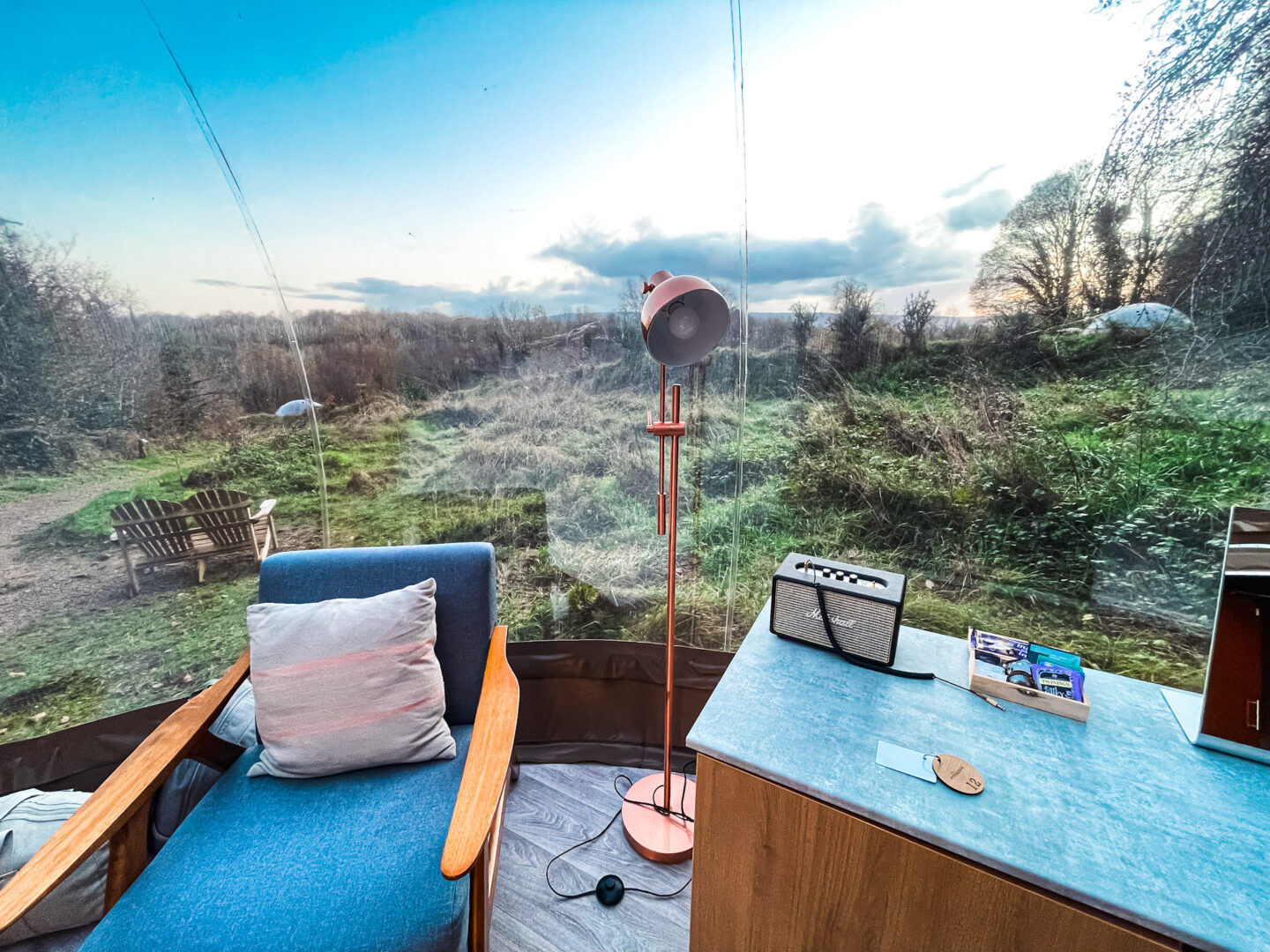 Breakfast is brought to you in the form of hand-delivered hampers which are abundantly filled with fresh fruit, yoghurt, granola, juices and delicious bacon and egg baps –– which arrived for us still-warm! You can ask for extra milk, tea, coffee and any other essentials they provide, and you determine the time your hamper will arrive upon check-in. A lovely touch, and a great way for the staff to check-in on how your night was and how you slept, as when we say this is private it's very private.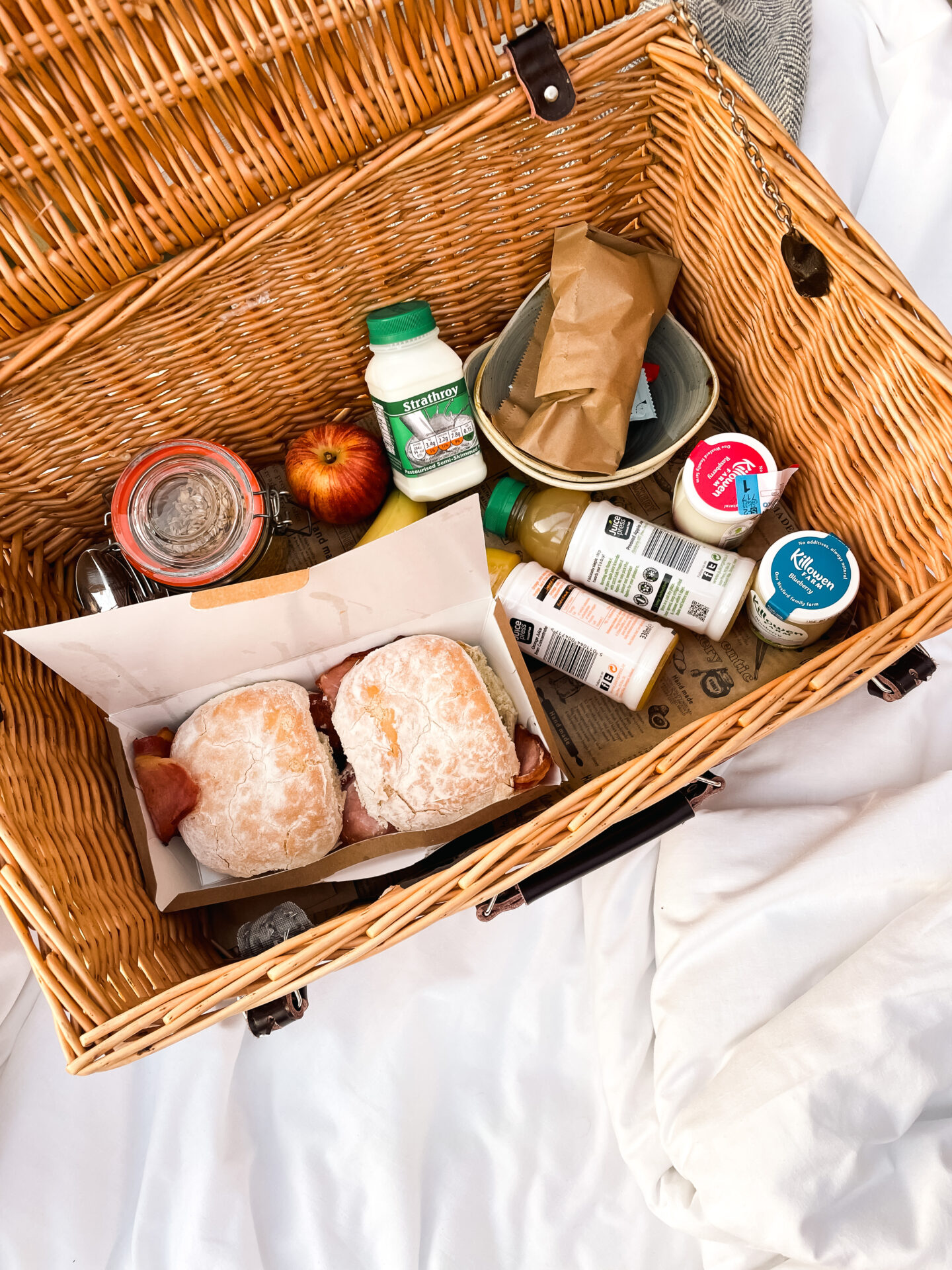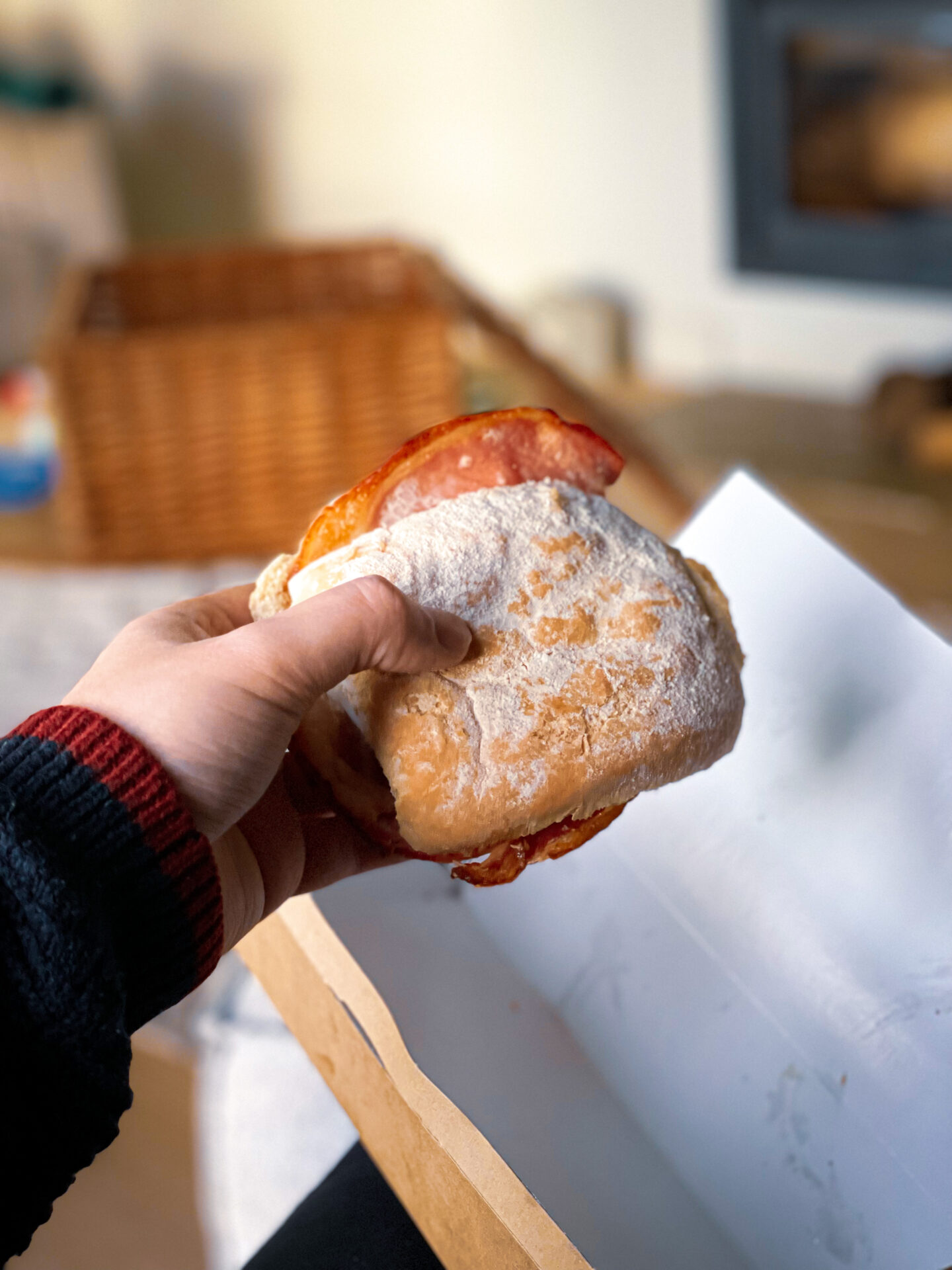 It's worth noting, Finn Lough is an adults only resort –– so those aged 16 or over are classed as adults and are more than welcome, however children under 16 are not accommodated. If you're thinking of taking your pooch dogs are unfortunately not accommodated for either, but if you're looking for an escape from the kids or the four legged friends for a night or two this is even more of a perfect stay.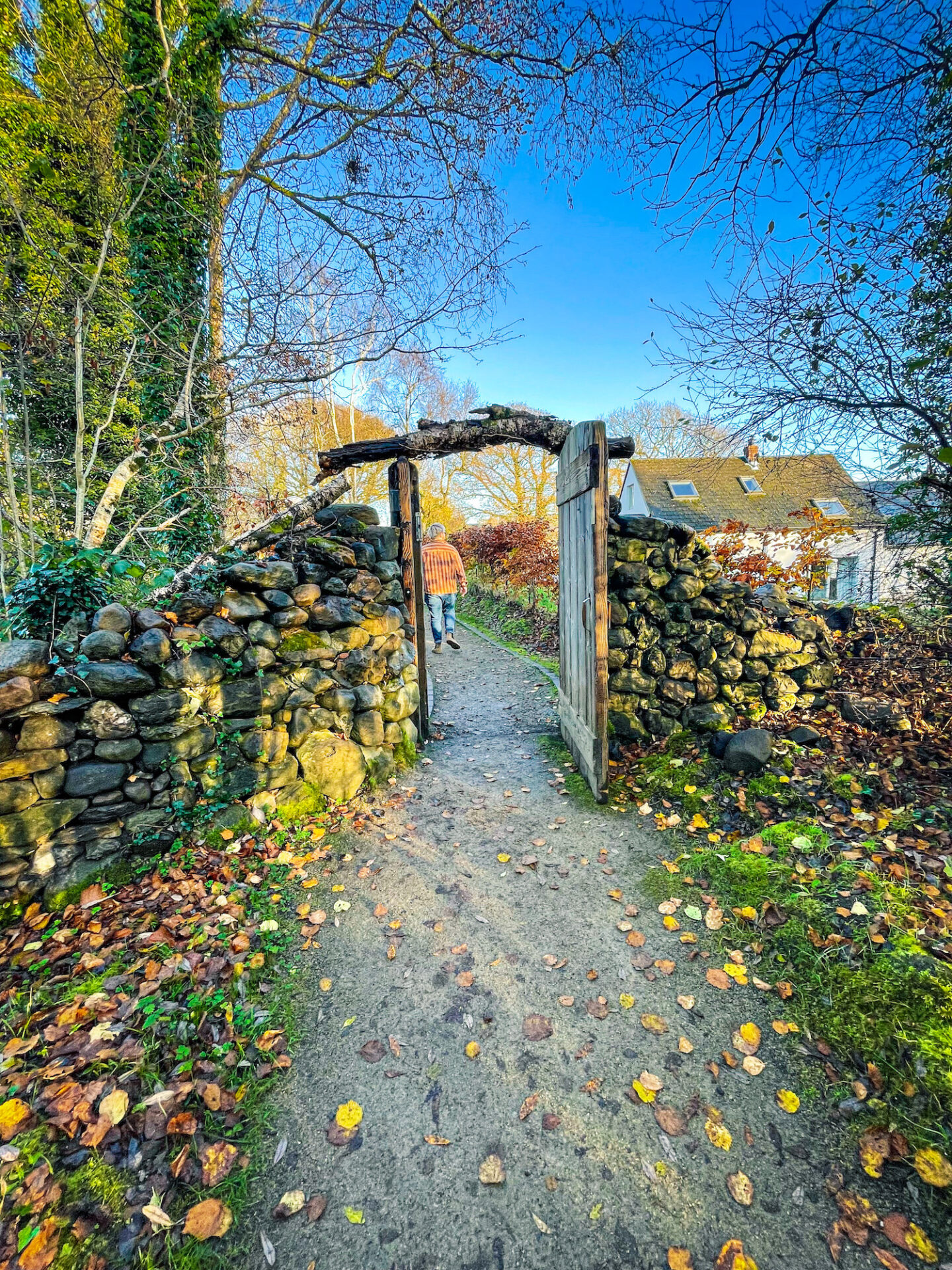 We actually arrived at Finn Lough on the first day earlier than check-in allowed through choice, as we wanted to kick-start the experience at the Elements Spa. Incredibly private and unique, the woodland spa trail is self-guided, moving between different woodland rooms, each timed and exclusively yours, before ending in the relaxation room.
From a flotation pool to different styles of sauna, an outdoor hot tub and even the chance for a dip in the lake to cool down, it's a truly solitary experience and perfect for couples. As everything is timed perfectly, it's designed so that the staff are the only people you interact with –– first at the beginning and then when you're done. Even the changing rooms are designed that it's private both at the beginning and the end. Throughout the forest, each room also gives a unique view and on a crisp, clear, bright day like we had it was perfection. The whole experience last for 2-2.5 hours or so.
The other styles of accommodation at Finn Lough include Lakeside Villas and Lakeside Suites –– we stayed in the latter, which are the opposite of the bubble domes, refurbished self-contained suites overlooking the lake and waking up to beautiful views. These are not self-catering, so even though it's like an apartment, there's no kitchen but the living spaces are expansive, and our suite was a two-bedroom one, featuring one double and one twin room.
Thankfully, unlike the domes, we were able to drive up to the suite to ensure easier loading and unloading and this had super strong WiFi and a TV –– so if you prefer your creature comforts but still want that immersed-in-nature experience, this is the option for you!
The Barn restaurant is a great addition to the resort, with deft cooking, great options and a small but well-formed wine list. Many of the ingredients on the menu are foraged or grown in the polytunnels on-site. The restaurant is only open for dinner, evenings 6pm to 9pm and was full the midweek night we ate here, whilst the interior of the restaurant is super plush-meets-Scandi with gorgeous natural details.
We ate at The Barn on one of the nights and the other we headed to 28 at the Hollow, where Glen Wheeler is doing amazing things with local produce –– and his 28 restaurant has been long on our list!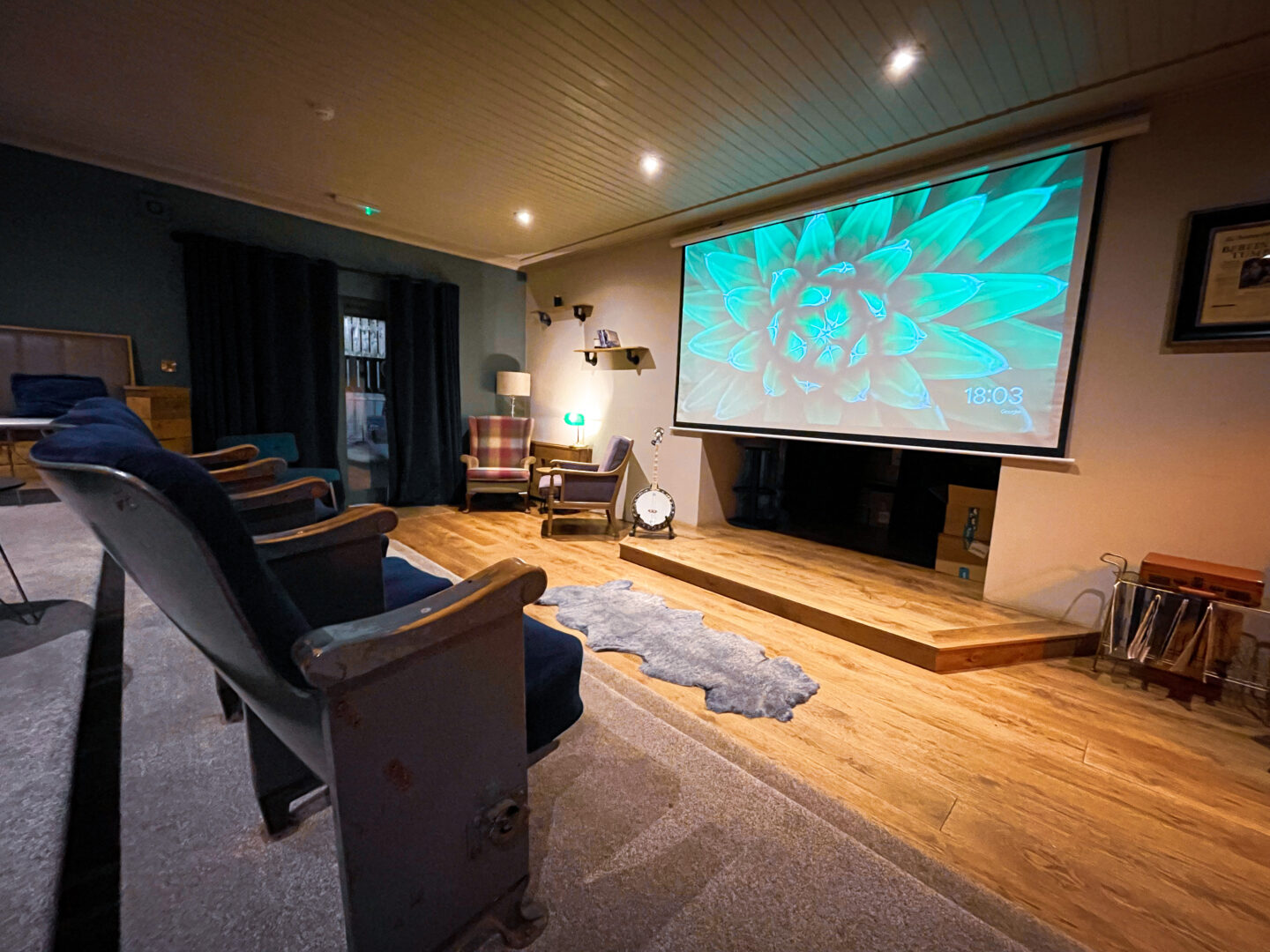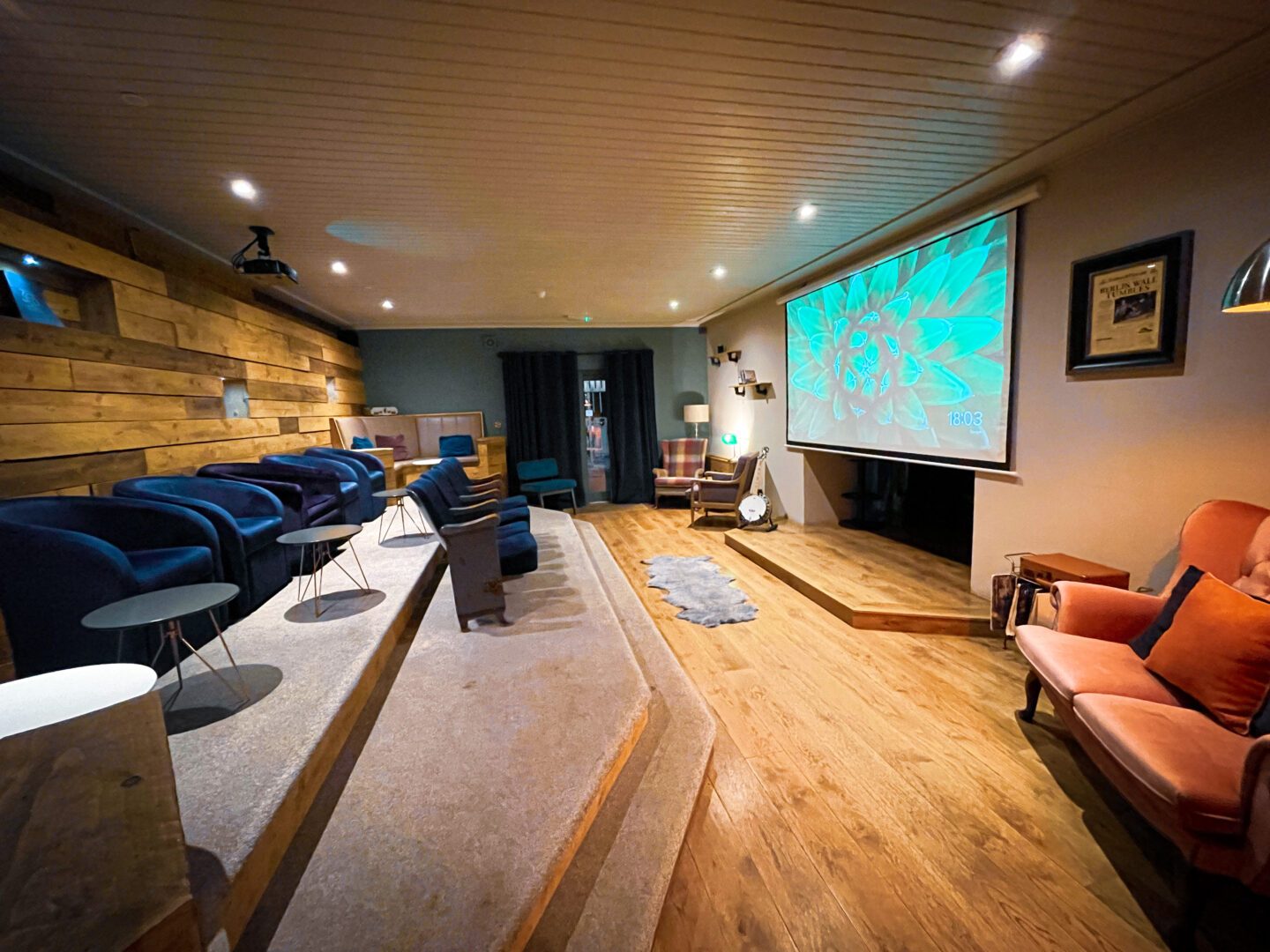 Another lovely unique element of Finn Lough is the screening room, a modern room just off the bar area with bygone details and a big screen for the nightly movie showings that they host at 9pm for guests. Our dinner plans overran so unfortunately we didn't make it there on the night we stayed for the Atonement screening but this is a must for anyone staying! Not sure if they have a popcorn machine or not, but that would be the icing on the cake!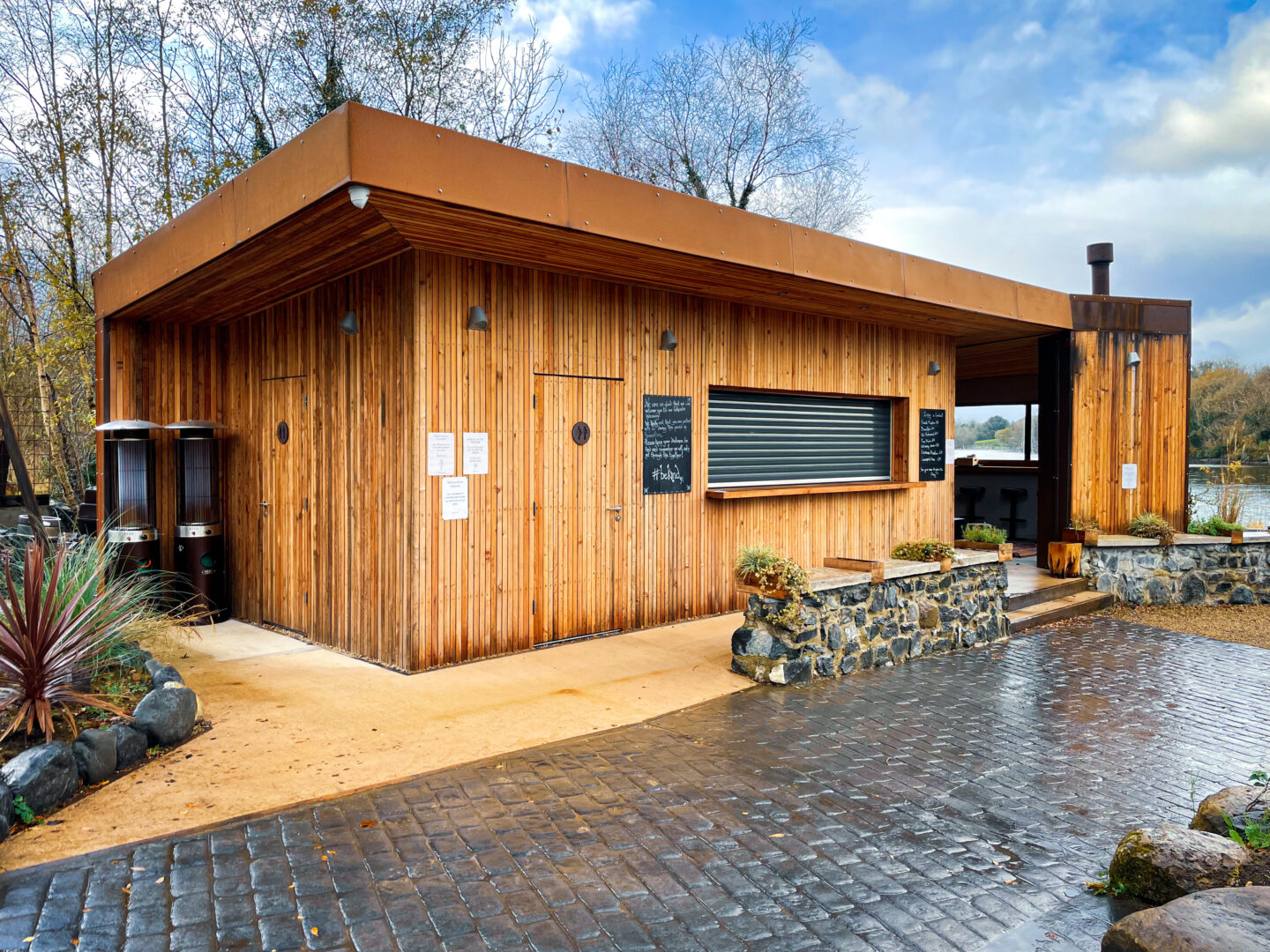 We've already written about the historic island town of Enniskillen in our Enniskillen Travel Guide (which we just updated with all of the other things in the area we visited during this recent trip!) so you'll find lots of information and things to do, see and eat there, plus we also have a dedicated post on luxury golf resort and hotel Lough Erne which is a resplendent five-star stay in the Fermanagh Lakelands.
For more ideas on how to relax, rest and recharge in Northern Ireland check out Discover Northern Ireland's website.
Plus, check out more of our Northern Ireland features: