It's the most wonderful time of year… in our eyes anyway! May marks Eurovision month and as each year goes by, it becomes bigger and better. The most-watched entertainment show in the world, with an audience bigger than that of the Superbowl and a legion of dedicated fans for whom this is a highlight of the year, the Eurovision Song Contest is an unstoppable force and the world's biggest live entertainment show. So, naturally, it's excuse for a party! If you want to know Eurovision party dishes or Eurovision cocktail ideas to host your own viewing party, here are all of our expert tips.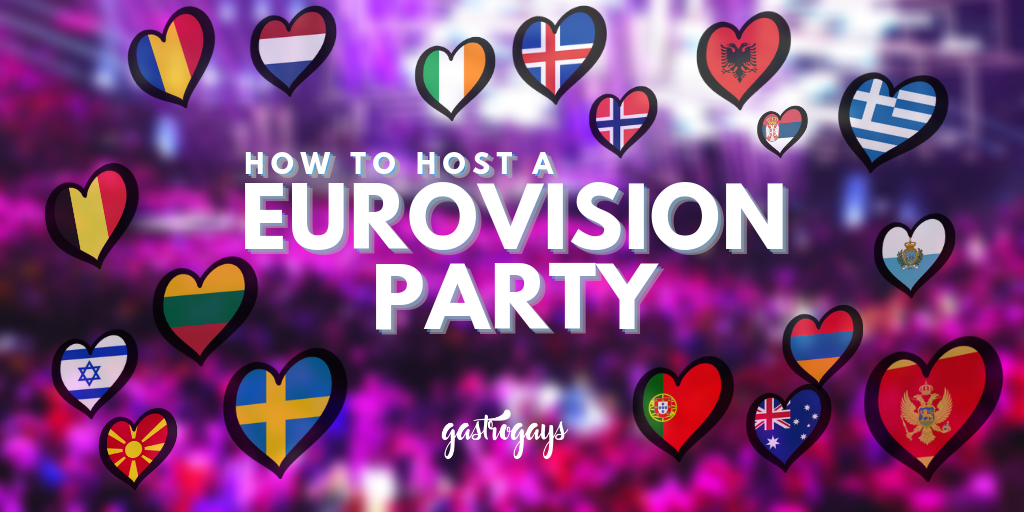 For some, it's the ultimate Saturday night TV extravaganza. For others, it's that night when friends gather around, share food, enjoy a couple of drinks and watch as their favourites fly or fail in the televisual madness of the Grand Prix de la Chanson. Enjoying the ESC is so much better when surrounded by company you adore. In the years before we started attending the contest (which is an experience in itself, very different to hosting a viewing party and watching it unfold on TV), we'd either be attending a friend's house or hosting our own Eurovision viewing (the Guardian even came to one of ours, once!). Always going that extra mile and seriously going "all out", we like to think we gained valuable insights over the years and learned a thing or two about hosting the best Eurovision party.
Tick-Tock, Can You Hear Me Go Tick-Tock? ⌚️
To start, you've gotta be regimented about this. Eurovision is a live, televisual experience – it starts at 21:00 Central European Time (8pm Dublin & London, 7pm Reykjavik, 10pm Eastern Europe) and waits for no man or woman. When it begins, it begins, so ensure your guests get to yours around an hour beforehand so everyone is in place. A half hour before minimum, for sure. As the enthusiastic host, you don't want to be rushing to answer the door just as Charpentier's Prelude to Te Deum plays, or to have to take a call to give directions in the middle of the first performance. The hugs and hellos should all be in plenty of time so you can get a seat, have a drink in hand, some snacks nearby and everyone's ready for the live event.
What's more, use this time to explain any games going on for the night or to tell everyone what the food and drink situation is (there's nothing worse than having to go through it five times for each latecomer!)
Eurovision Playlists: Party For Everybody! ✨
We know better than anyone else, that, bizarrely, not everyone enjoys Eurovision. We know, we know. Ludicrous, right? But, we've tempted and swayed manys-a-naysayer in our time. To ensure a successful party, be sure everyone who is coming 'round is game for it. Everyone is interested, excited and on the same page, it just makes the energy that bit more electric and the atmosphere is harmonious. If you need to please a difficult, diverse crowd, try have a breakaway space. Maybe a patio or garden if the weather is nice, or a side room or kitchen that people can hang out in if they're not interested in proceedings (WE KNOW, we know) just so everyone is kept happy – you do want to be a crowd-pleasing host, after all. Though, it's worth saying, we tend to find that once people get into it, they tend to love it. What's not to love?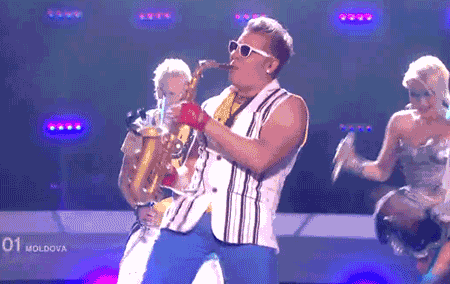 There are two great ways which can help get everyone in the mood. One is niche but for us Irish, it gives us a good laugh. Watch the "Song For Europe" episode of Father Ted half an hour before the contest, then you're ready for action when it begins. Alternatively, we have a couple of playlists ranging from 10 hours of nothing but Eurovision right through to some party bangers, runners-up, Eurovision Funk and even some calming operatic songs. All ready to stream on Spotify and soundtrack your party antics below…
Eurovision Party Recipe Ideas 🍰
One of the most important parts of any party is what you will serve. Is Eurovision a sit down, three-course dining occasion? Not at all. It's fun and casual. Loads of bitesize nibbles and a grazing spread of little snacks and handheld bites are ideal. You can easily get a take-out from your local, or get a load of party canapes in, but if you're out to impress, it's time to get creative in the kitchen. If you're more of an effort, why not pop to Konditor & Cook and get a Curly Whirly Cake, as Lise Rønne did for the UK's Mollie in the Green Room during Copenhagen 2015!
The age old formula is to make some little nibbles from a selection of countries in the contest. Easy if you're into your food, or have traveled around Europe – and the internet is full of great suggestions such as:
🇫🇷 Mini croque monsieurs
🇸🇪 Swedish Meatballs
🇦🇺 Lamingtons
🇬🇷 Mini Spanakopita (Greek Spianch Pies)
🇮🇹 Bruschetta
🇬🇧 Mini Sandwich Triangles
🇪🇸 Chorizo bites
🇩🇪 Mini Curry Wurst
🇫🇷 Chouquettes or Gougères
🇵🇱 Pierogi
🇦🇺 Footie Franks
🇧🇪 Frites
🇮🇱 Falafel & Hummus
🇩🇰 Toast Skagen
🇪🇸 Patatas Bravas with garlic aioli
🇬🇧 Mini Victoria Sponges
🇬🇷 Kalamata Olives and Lesvos Feta
🇩🇪 Black Forest Brownies or Cupcakes
🇬🇧 Shards of Hokey Pokey (honeycomb)
🇦🇺Dippy Dogs (essentially American corn dogs!)
🇨🇾Halloumi skewers
🇳🇱 Stroopwafel
Eurovision Drinking Games: Playing With Fire! 🎹🔥
This can make or break your gathering. Many suggest drinking games based on some sort of bingo. Wind machine? Drink! Native instruments? Drink! A man with a horses head? DRINK! These can be fun, but one friend might end up missing out on the interval and being put in the taxi home by the time the results come about. Make your own or follow London's Scandinavian Kitchen who produce a clever Eurovision bingo sheet every year!
One effective way of doing things is to assign every friend a country (or two, depending on how many attendees there are!). Every time they get an 8, 10 or 12 points, they take a drink. Alternatively, some sort of forefit could work too. 8 points, they can't speak, only sing until they get any more points. 10 points, they have to leave the room until they get at least another 1 point…the possibilities are endless, have fun with it and maybe tailor it to the specific friend, too! Have the on a poster or written up so everyone knows what is going on throughout because unlike years gone by, the results pass on very quickly.
Of course, it goes without saying that you should [DRINK RESPONSIBLY]!
Eurovision Scorecard: Douze Points! 🏆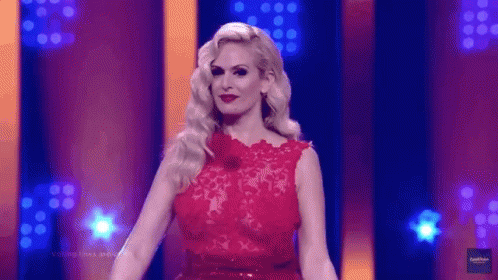 This is a fun one to see how you would vote. Again, the idea of assigning every friend a country works like this. Create a scorecard or use the Eurovision scorecard created by the BBC. Everyone can rate each song on the vocals, the staging, the style, the uniqueness and the winnability of the track- tot up the scores. Then when the contest is over, everyone can stand up as their own designated spokesperson and deliver their results. An interesting way to see if the winning result correlates with what your crew thinks!
Eurovision Fancy Dress 💃🏻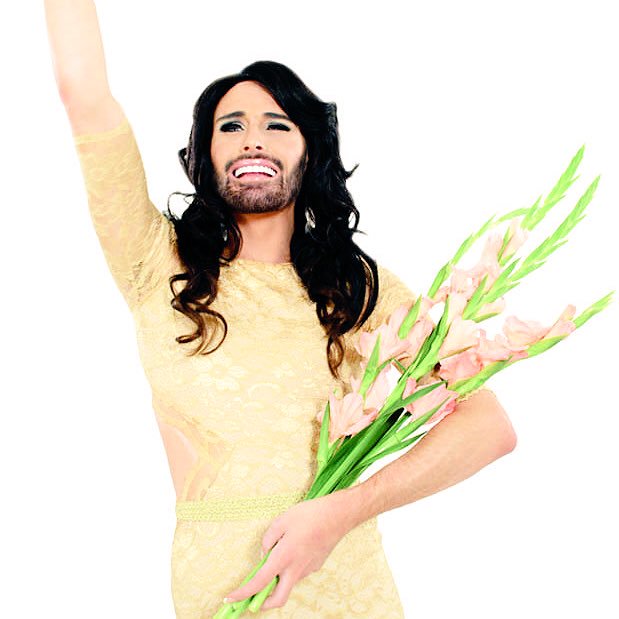 Okay, this is one for the hardcore fans and, admittedly, we have yet to dress up as Jedward or Bobbysocks yet. But our time will come, and yours may too if the mood takes you! If your friends are avid ESC fans, there is only one opportunity a year to dress up as Verka Serduchka, Conchita Wurst, ABBA or Lordi, so why not set the challenge that everyone must come along dressed up? A word of warning: bearded men popping a wig on is easy and lazy. Our advice? Go all out.
Eurovision Party: Decorations!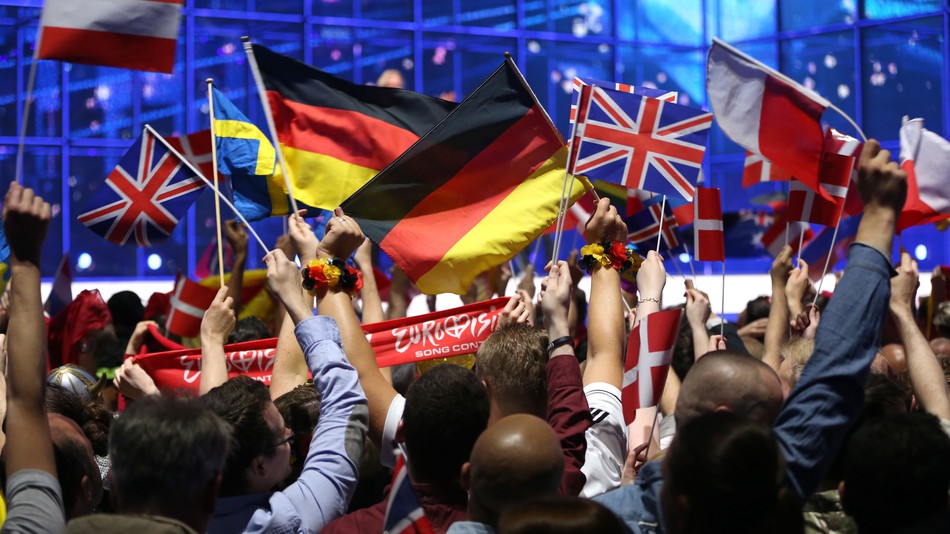 This depends on your own personal level of extra…which we hope is high. The flags of Europe are a must and thankfully party shops and online websites like Amazon have plenty of those available. Some higher quality than others though, so be warned! Dress up the room with lots of colour and intrigue to really set the mood! But there is an array of other bits and bobs, too, such as cocktail sticks with flags attached and other novelty bits. Perhaps cover every family photo up with the image of an iconic Eurovision act! Forget your wedding snaps, pop a picture of Celine Dion in. Those baby pics are really cute, but Dana International is more of a talking point!
Eurovision Party: Be Social
We don't know about you but we personally think ignoring your friends every few minutes is perfectly acceptable at a Eurovision party when you're busy getting involved in Twitter. There's something about Eurovision that IGNITES conversation on Twitter and it's often the best place to be as people comment and make funny and controversial quips about the acts, songs, hosts, gaffes and contest as a whole. Many a witty one-liner has gone viral throughout the course of the evenings, so don't shy away from joining the conversation!
Whatever way you do it, Eurovision is all a bit of fun, so the more invested in it the better. It's not about the winner, it's about those taking part – and by that we mean you – the viewers!