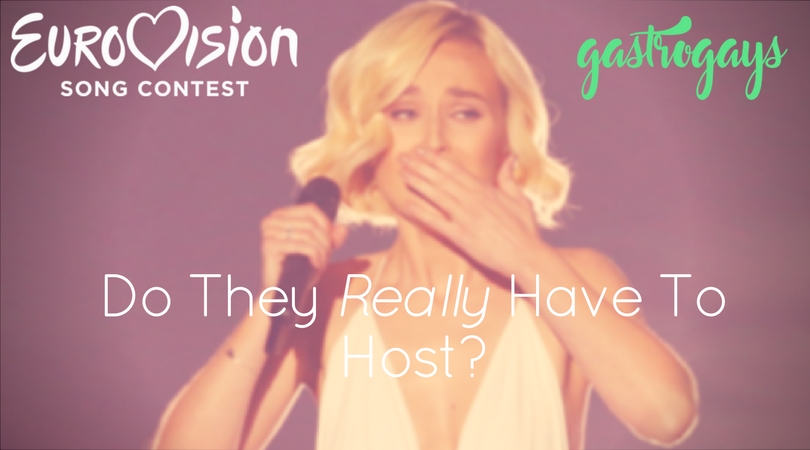 The Eurovision Song Contest has transformed.
It's evolved over and over since it's inception in 1956. From judges and juries to televoting, right through to various formats for semi-finals and pre-selections. There's no real black and white rules for how the contest is hosted and, in a way, that's the joy of it.
The core Eurovision team, along with each year's hosting broadcaster, adapt it as they see fit. Though nothing is ever really drastically different year-to-year, the most recent major change was the splitting of the jury and televoting points delivery, brought in for the 2016 contest – a decision we believe was fantastic.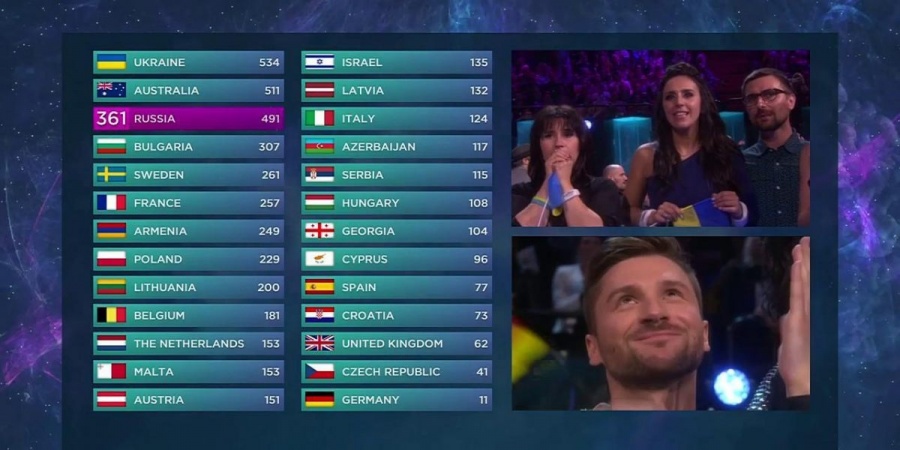 We were delighted for the consistently amazing Ukraine when Jamala won the 2016 contest in Stockholm and equally delighted with the prospect of visiting Kyiv (our 48 Hours In… Kyiv guide here) as our travels across the wonderful continent of Europe continue. However, worries about the volatility and in some ways instability in Ukraine with the added pressure of hosting such a global event were raised fairly instantly. Both the incumbent host broadcaster NTU as well as the European Broadcasting Union, assured that these problems would be overcome and the contest will be as successful as ever.
Fast forward to early 2017 when, on the day it was briskly announced that the tickets would be on sale within 24 hours, it was also announced that a majority of the top-tier organising committee had resigned, citing inability to continue the project with several factors impeding its delivery. Not ideal with 100 days to go to any event. Cue mass anxiety amongst fans.
Adding insult to injury in 2017, OGAE – the national, official fan clubs in individual countries – bodies had been told they would not be given any concessions for ticket packages for loyal members (something that's been a two decade-strong tradition).
Another issue in 2017, the announcement there will be no EuroClub accreditation for fans, in a city that isn't internationally upheld as being LGBT-friendly, another major concern for a majority of attending fans.
It isn't our prerogative to sit here and declare "how dare they mess this up, they are useless and couldn't organise a piss up in a brewery". None of us are at that committee table, we aren't seeing what's going on (or not going on) behind the scenes and in even the smallest decision making processes. The fans, of course, only know so much. It's highly unlikely that any host broadcaster would want to mess up the contest on purpose – especially one that has indeed hosted before.
Each year the winning artist's song, representing their country, delivers the right to that country to host the contest the following year. Every competing delegation wants to showcase their city, their country and their broadcaster in the best light, and errors along the way – though often expected and some unplanned and unprepared for – are sadly frequent.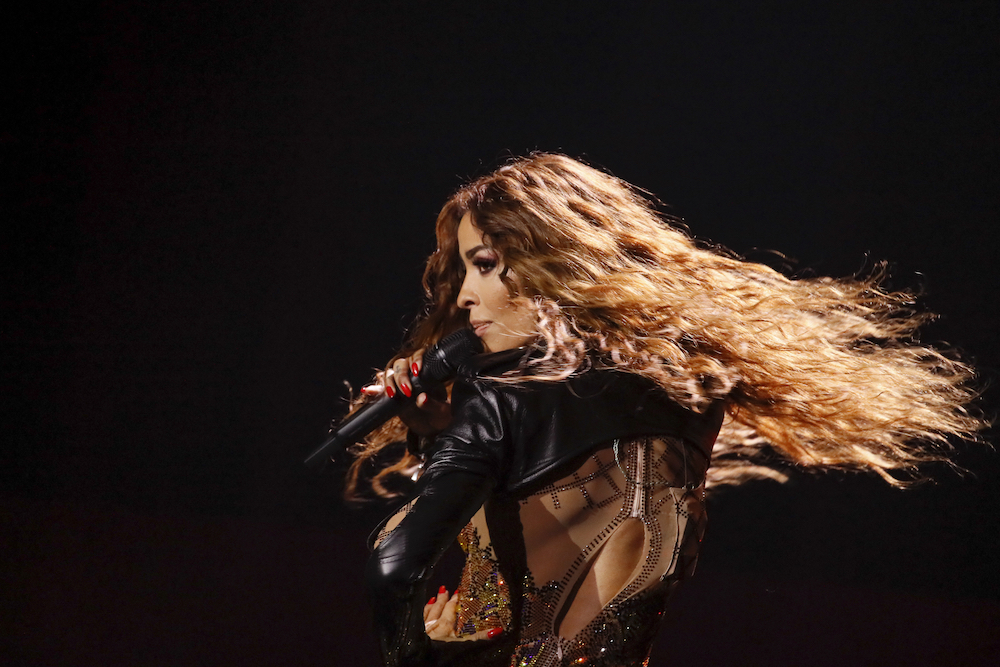 Among the longest-waiting countries to win and host include islands like Iceland, Malta and Cyprus, with Cyprus finishing as runner-up in 2018 that dream almost became reality. These countries assure us they are prepared in the eventuality they win and subsequently host… but for such small, island nations, is this possible?
Over the years, ticketing issues have been almost an annual issue, expected to rise blood pressure like clockwork every year. There are many who have forked out considerable amounts of money on flights and hotels in anticipation of the contest, much of which won't be able to be refunded if things don't go to plan. Side note: leaving hotels and flight bookings until after securing tickets, however risky, would incur extortionate costs.
But let's not make Ukraine or indeed Kyiv a scapegoat for a consistent problem; let's look at solutions in future. The contest is a mammoth task for any European city to host, with estimates of about 25,000 fans, press and delegations descending on a city for at least a week. With certain requirements not open to discussion (roofed venue, infrastructure capabilities, press and staff centre..) it's far more than hosting an event in a large venue on one night of the year.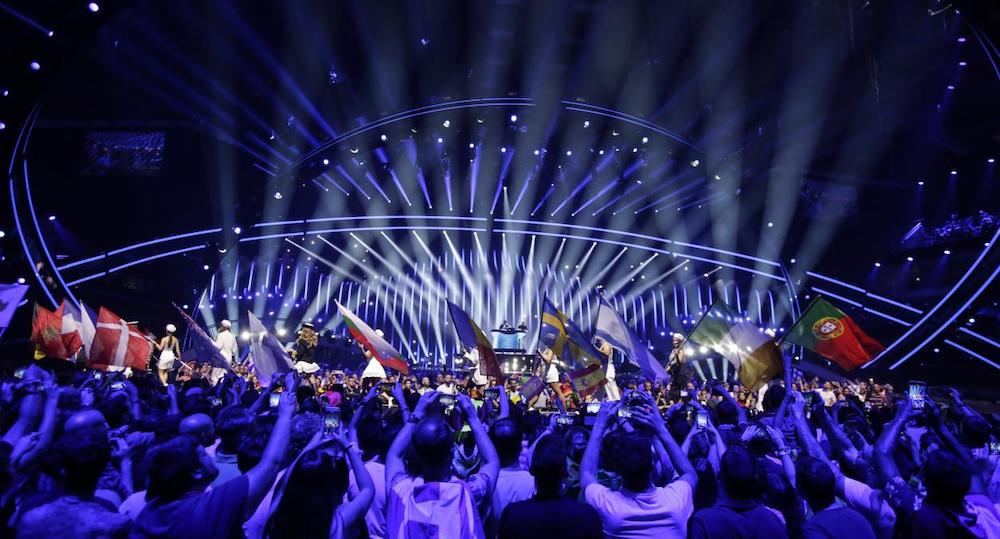 Is it time that, regrettably, we say goodbye to the baton passing from winner to winner and create a fair, transparent and open bidding process for hosts? Remember, the winner is given the right to host the next contest, not the obligation. It's happened before where winning countries haven't been able to host (Israel, Monaco, Luxembourg) and each time the show has gone on elsewhere with success. Australia has competed twice and if their performance is anything to go by (top 5, runner-up) they're on a fast approach to winning, when a similar setup will happen – a proxy city will host on their behalf; the show will not go Down Under.
Think about it: putting hosting duties out to tender gives opportunities to countries which may be celebrating major anniversaries; cities that have the Capital of Culture status; destinations that can actually afford to host forward; and makes sure there are a shortlist of potential, capable hosts for a following year, where hosting stipulations can be met confidently. The winning country should of course be included in that tender, having as much a chance (if not a favourable chance) as any other.
It also gives a chance for competing countries who are long-awaiting that lucrative first win to finally host on home turf, even if they haven't won. Not quite as glorious or desirable for them, and it would unlikely fall to a small, first-time hosting nation in that instance, but it could be an option.
But in a situation like 2017, it's sadly became clearer and clearer that for whatever reasons Ukraine was simply struggling to put on the show due to a number of differing factors – a quick Google will outline many of these.
Eurovision has always been about bringing music lovers from across Europe together. It will continue with that same ethos for many decades to come we hope. The contest has adapted before, and the contest is bound to change again and perhaps lessons need to be urgently learned from this year's debacle so far. We still have big hopes that Kyiv will put on a great show, but we're equally worried of putting one of the world's most iconic music events in doubt and ultimately riling the fans up the wrong way.