It's the most wonderful time of the year! We're well-known for hosting legendary annual viewing parties of the world's biggest Song Contest and ahead of this weekend's Grand Final, we're delighted to team up with our fellow Euro-loving pals Smirnoff to create something really special to help you celebrate the biggest live entertainment show in the world – here's an exclusive new recipe for our Grapefruit Smirnoff Soda Smash which we've christened The Douze Points!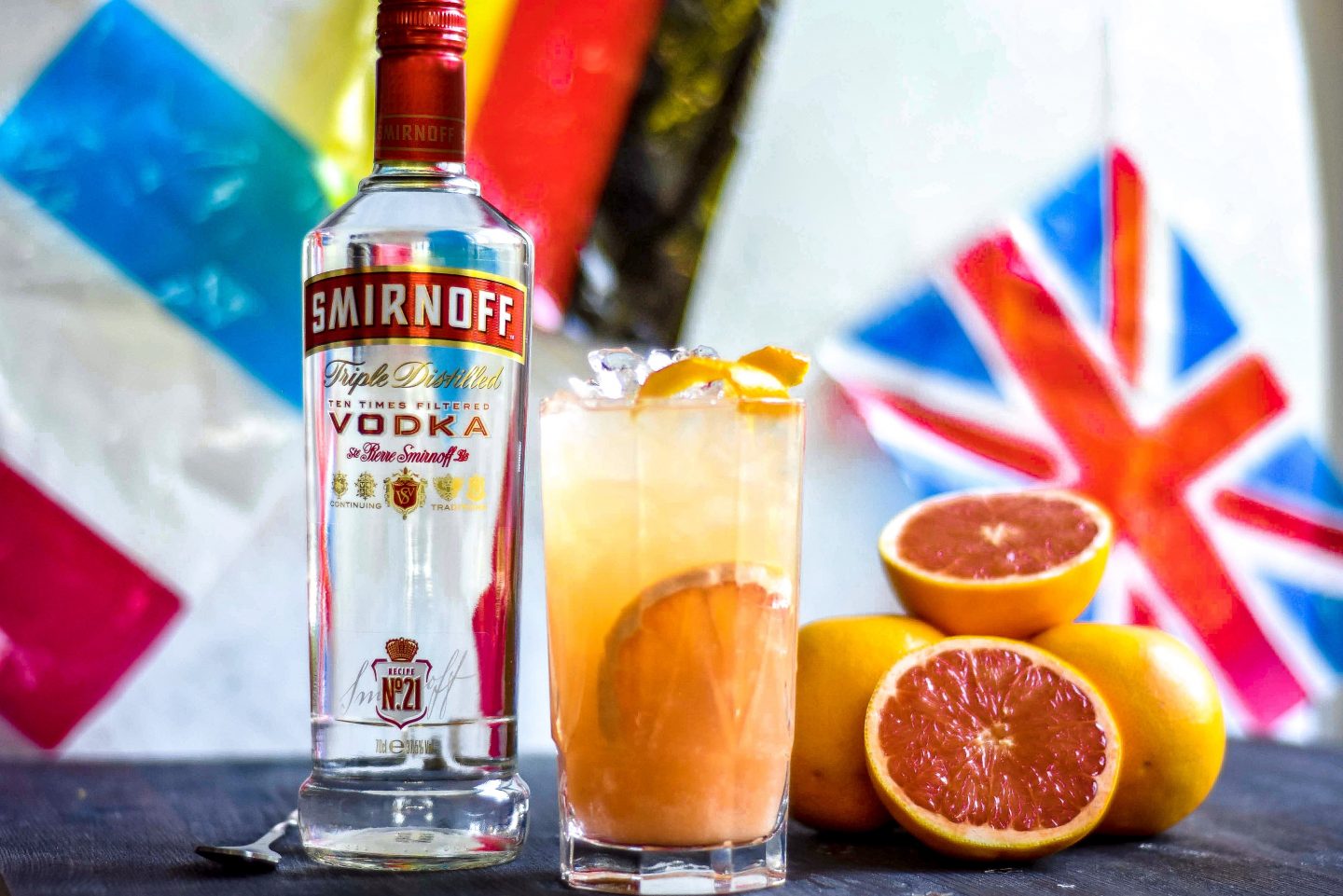 Capturing the essence and diverse flavour of the contest – and its wonderful host for this year, the sunny, bright and beautiful Lisbon hosting Portugal's first *ever* ESC – our Grapefruit Smirnoff Soda Smash mixes sharp and refreshing grapefruit with fiery and sweet ginger. An exciting sip to serve at your own screening party on Saturday amidst all the high energy performances, key changes, projection dresses and 'douze points' that we all *live* for!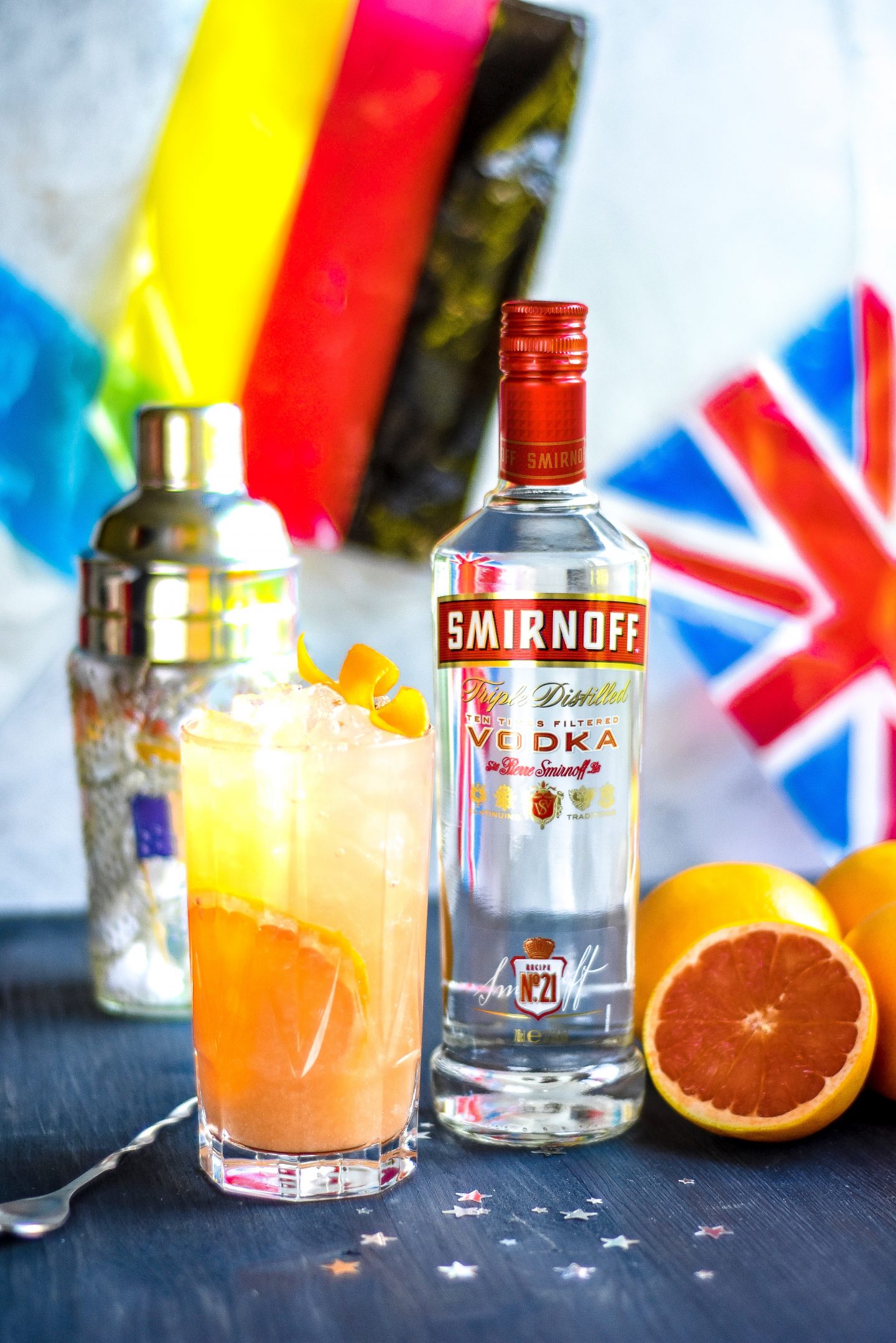 🍹The Douze Points 🍹
Ingredients:
1 measure Smirnoff Vodka
3 measures fresh grapefruit juice
1 ball of crystallised stem ginger
1 tsp of stem ginger syrup
Soda water or lemonade
Slice of grapefruit and grapefruit peel for garnish
Edible silver or gold glitter (optional)
Method:
1. Muddle the stem ginger and ginger syrup in a shaker with a muddler until the ginger is broken down, then add the vodka and grapefruit juice.
2. Add in a handful of large ice cubes, clamp on the shaker lid and shake vigorously for 30 seconds.
3. Strain into a chilled highball tumbler, with a slice of fresh grapefruit along the side and half-filled with crushed ice.
4. Top up with soda water if you like that sharp, semi-bitter grapefruit flavour or top up with plain lemonade if you'd like a more sweet and balanced sip.
5. Finish with a twist of grapefruit peel.
Optional: For an extra, glitzy flourish, add about 1/4 tsp of edible glitter through the drink before topping up with soda water or lemonade and stir. If you can't add glitter to your cocktail for ESC, when can you?
Disclaimer: This is a paid campaign for GastroGays in collaboration with Smirnoff©