You can't escape it. Don't fight it. Embrace it. You know when you entertain us pair we'll find a way to slot Eurovision in some place and – yes – it's that wonderful time of year again, Eurovision Song Contest 2017 – it's go time!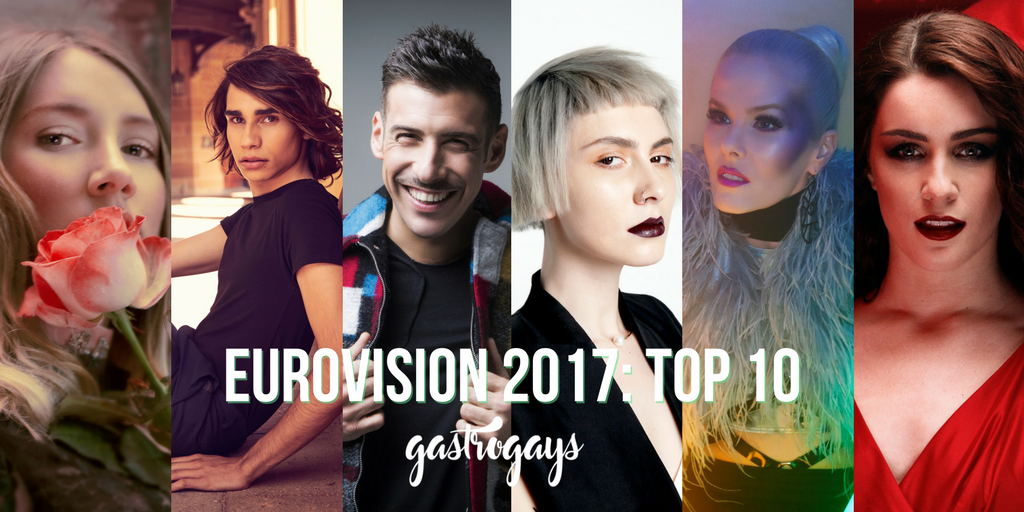 We've spent months following all the updates, getting to know each of the songs and performers and brushing up on what's happening ahead of Kyiv, Ukraine hosting ESC 2017. So much so that you don't have to – so nice, right? We're here to dish on our Eurovision 2017 top ten acts: these are the ones we expect to do extremely well, sail into the Eurovision final on 13th May 2017 and quite possibly even win!
We've been on to winners before – remember Conchita Wurst in 2014? Called it along most of the Grand Final top ten. Remember Måns, Sweden's winner in 2015 and last year's co-host in Stockholm? Russell knew it the moment he heard it. Ukraine's 1944 by Jamala – Patrick willed it all the way to the top spot in 2016. Our credentials are clear and our passion piques every year around this time, so you're in safe hands here. Trust us: these are the potential Eurovision 2017 winners and ones to watch.
🇦🇿Azerbaijan: Dihaj 'Skeletons'
[Final, 14th Place]
Azerbaijan can seemingly do no wrong and are consistently incredible at Eurovision of late. Last year Samra had issues with a throat infection and her vocals suffered, plus it was an incredibly competitive year and tough to call. She came 17th but we think Dihaj is gonna go right to the top.
Sometimes performing under the name Diana Hajiyeva, Dihaj's Skeletons is a contemporary banger that's a real grower and a bit of a darker turn for Azerbaijan. A country who can well afford to host again – and make no secret about their desire to do so – this is one of their strongest entries of the past few years.
🇫🇮Finland: Norma John 'Blackbird'
[OUT, Semi-Final 1, 12th Place]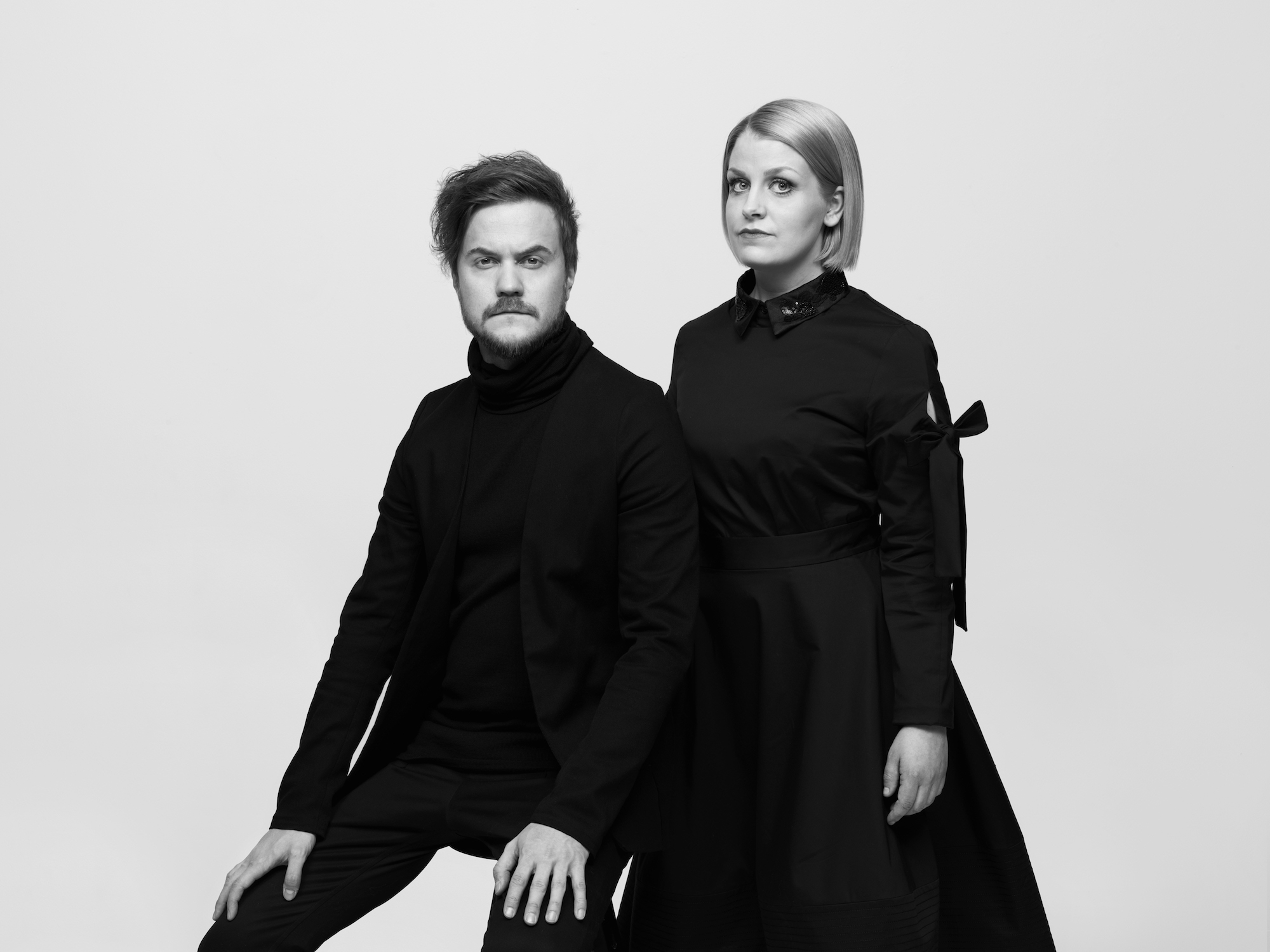 Everyone instantly associates Finland with Lordi following their shock win in 2006, and we think it's about time that a more universally appealing song won to balance Finland's standing in the Contest. We were captivated by Norma John's live performance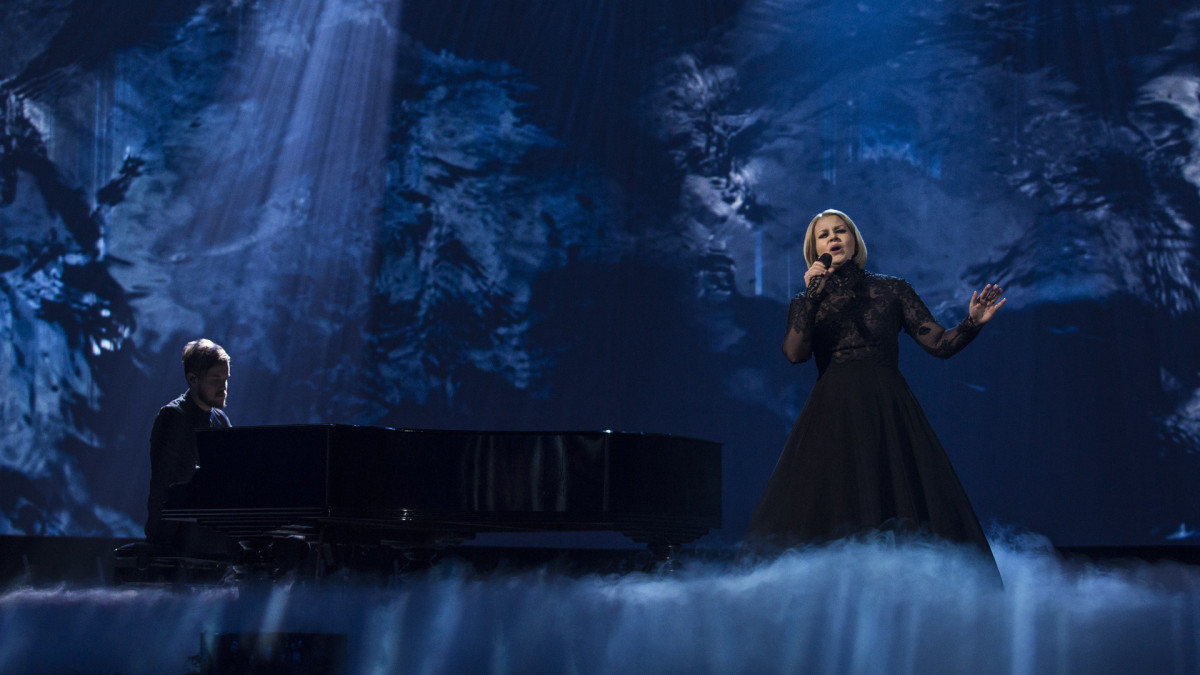 It's the passionate and emotional piano-tinkling, those soaring high note punctuating each chorus, the quiet power and brevity of the entire arrangement. It's beautiful but haunting, and we're hoping for staging that perfectly complements that. This is certain to progress from Semi-Final 1 and we have seriously high hopes for this – it would be a stunning winner.
🇮🇹Italy: Francesco Gabbani 'Occidentali's Karma'
[Final, 6th Place]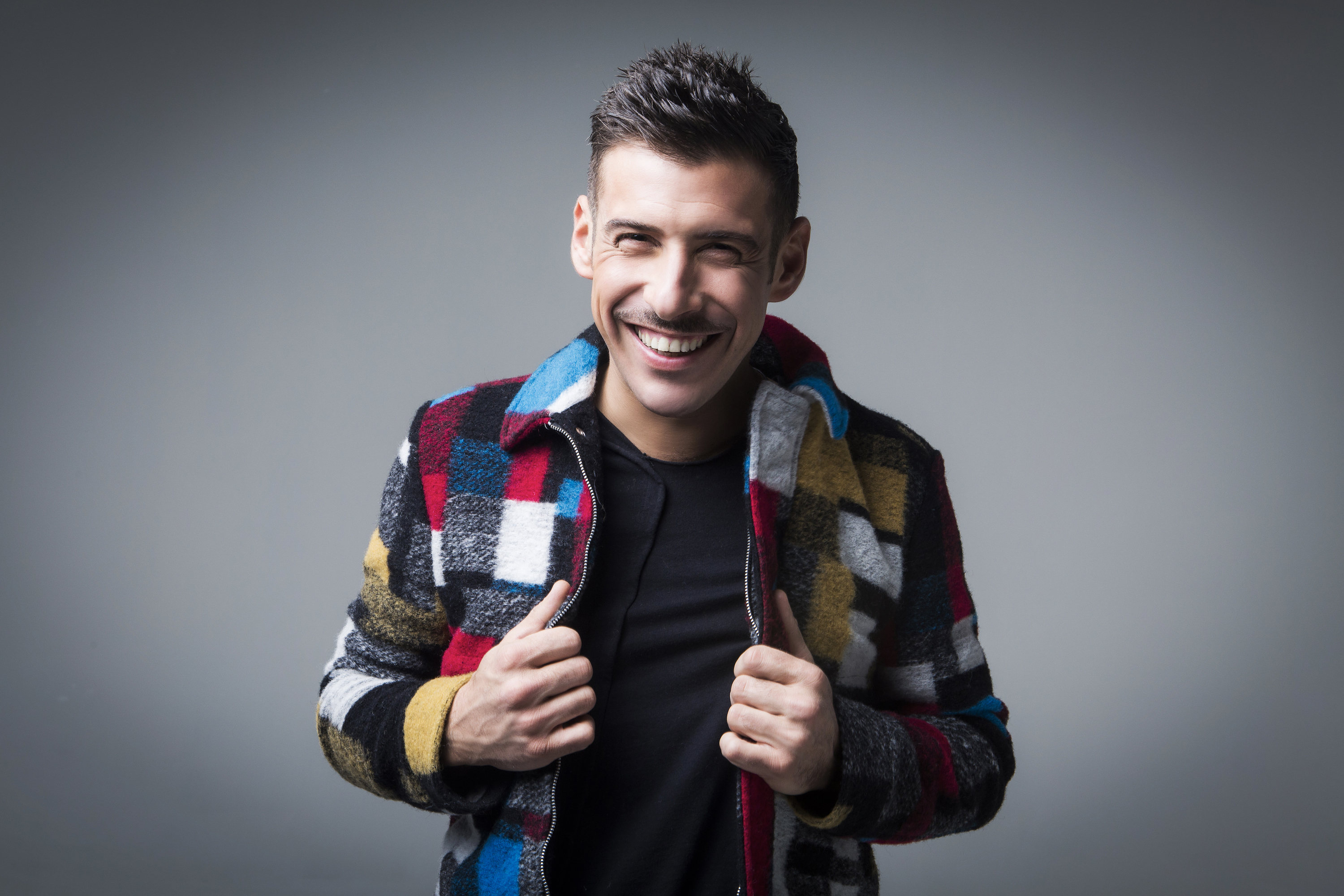 A couple of months ago we wrote about Italy being overdue a win 'cause they've been consistently great since 2011. Were we pre-empting this potential winner? Quite possibly! Francesco (Frank) Gabbani won the San Remo Festival back in February with his song Occidentali's Karma (in English: Westerner's Karma) and sails right into the Grand Final – as Italy is one of the 'Big Five' and we believe it's the best chance for a Big Five winner at Eurovision 2017, closely followed by the United Kingdom.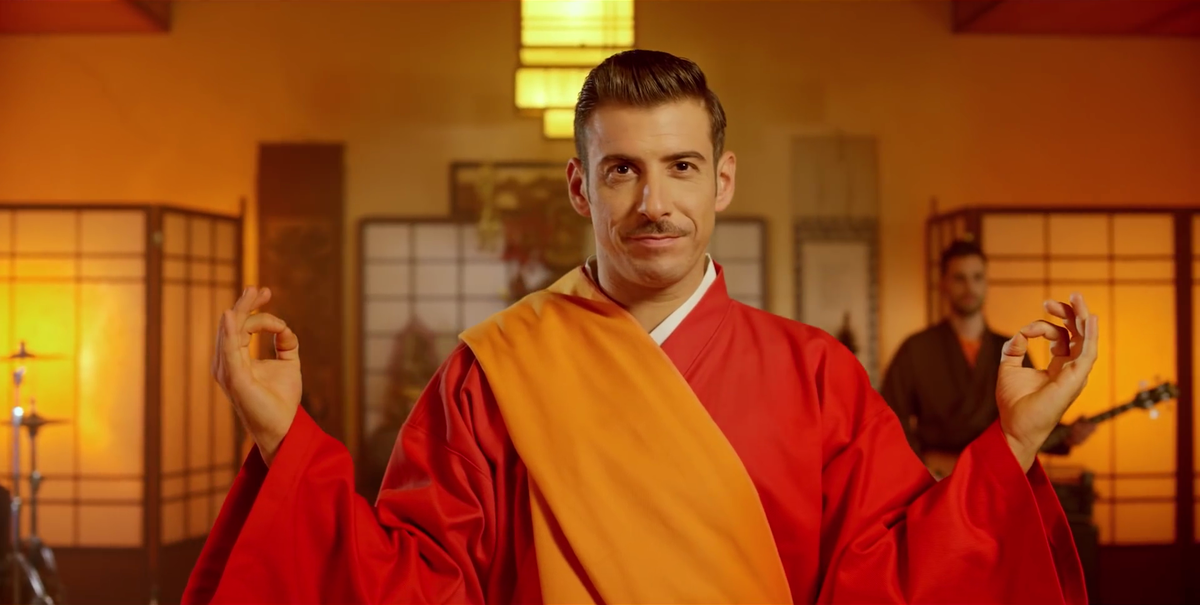 This is the third year in a row we've predicted Italy's success at Eurovision, we thought Il Volo had it in 2015, but this could do just as well, if not better. It's topping bookmakers odds 'round Europe but we are nervous about this possibly having peaked too early. You've watched our – seemingly controversial? – thoughts about Italy's entry on our YouTube, but we truly do think this is an infectiously fun song. It's  tongue-in-cheek, upbeat and doesn't take itself too seriously, performed by an energetic, born performer. But will the viewers in May understand the naked chimp references and social commentary undercurrent? Who knows, but we're predicting this will very likely sit comfortably within the Top 5, if it doesn't win outright.
🇮🇸Iceland: Svala 'Paper'
[OUT, Semi-Final 1, 15th Place]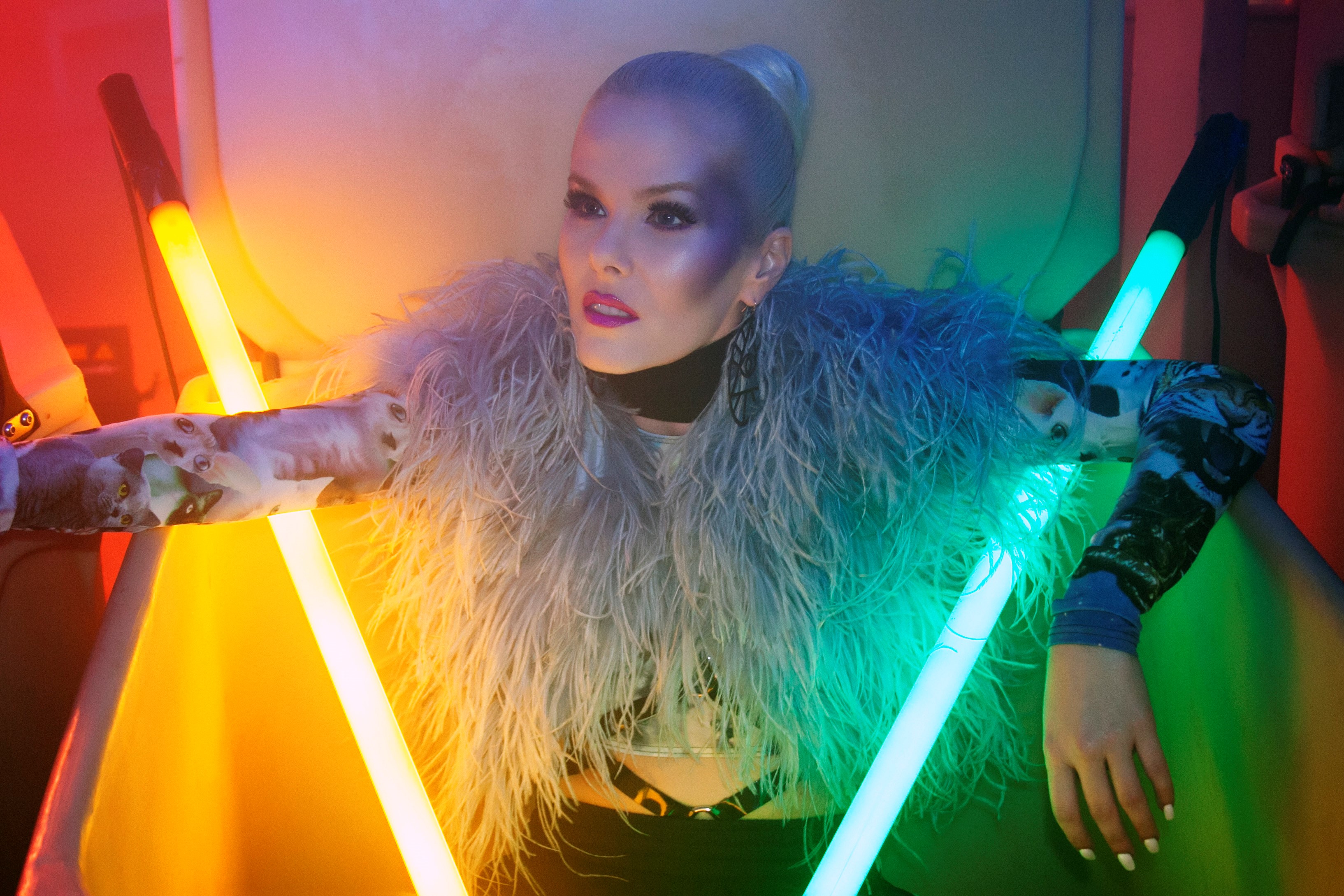 Los Angeles-based Svala was unknown to us as being one of Iceland's top music exports, but she's apparently well-known for spinning her chair as a judge on Iceland's version of The Voice. Svala's actually better known in the US and Iceland as part of electro group Steed Lord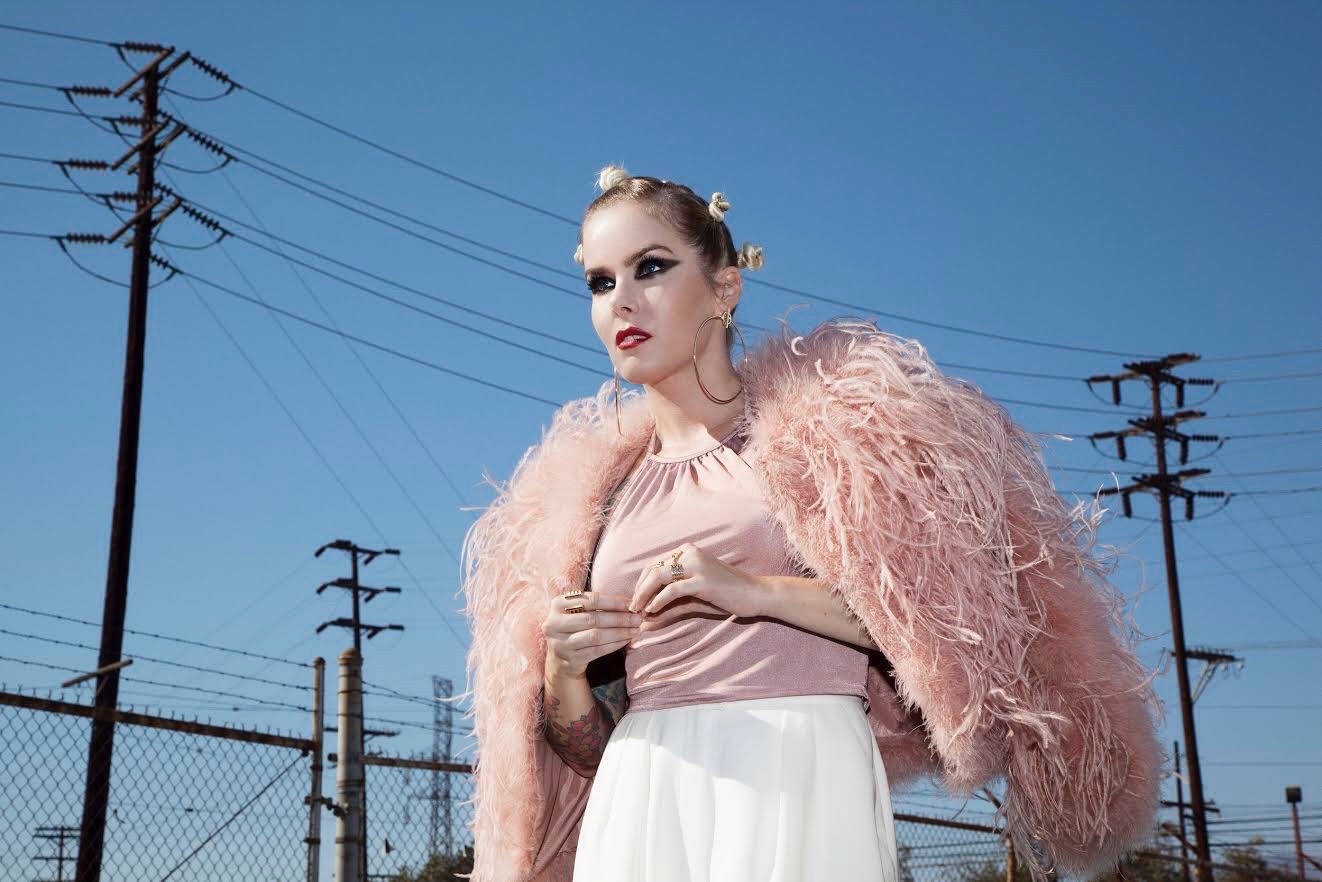 We're still not over Greta Salóme's grossly under-appreciated entry last year, which was robbed and crashed out in its Semi-Final, but let's focus on this year's efforts. The runaway winner in Söngvakeppnin, Iceland's national selection show, 'Paper' is a confident entry from Iceland who are almost the longest-waiting country for their first victory (over 30 years), behind Malta (over 45 years) and Portugal (over 50 years). Svala seems like a competent and confident performer and we are rooting for Iceland to make it into the top 10 this year!
🇦🇺Australia: Isaiah Firebrace 'Don't Come Easy'
[Final, 9th Place]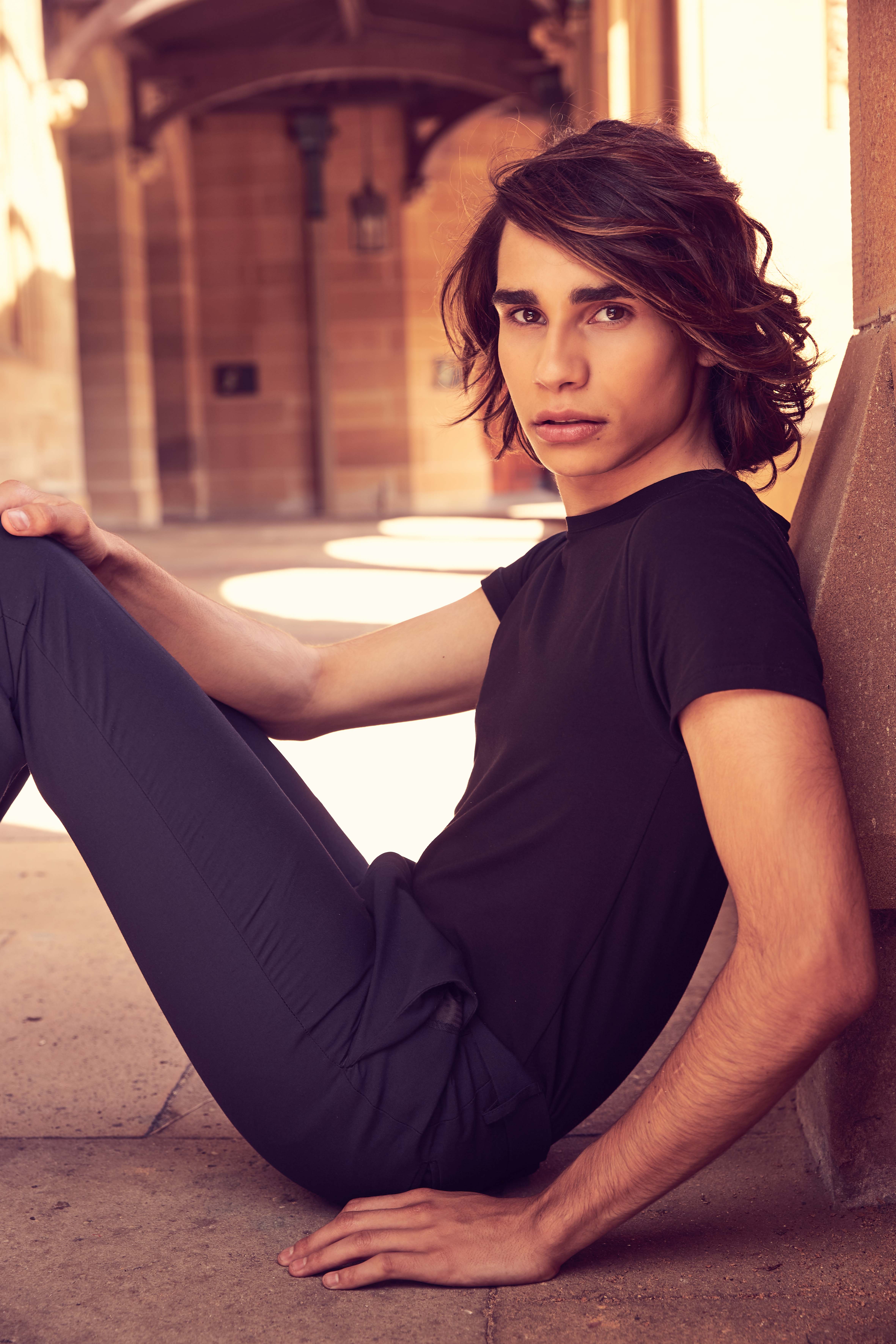 It's no Dami Im, let's just get that cleared up. Last year's runner-up and overwhelming jury favourite was nothing short of an exceptional spectacle. Heck, it's not even a Guy Sebastian, if we're being totally honest, so this is a bit of a departure for Australia.
It was teased, as it always is, that a big name was going to compete for Australia and relatively unknown Isaiah emerged as their hope for Eurovision 2017 in Ukraine. A recent X Factor Australia winner, we weren't a 17-year-old guy with a Sam Smith-esque ballad and 'Don't Come Easy' left us a little 'meh' upon first listen, but this is quickly creeping up in our estimations. Staging will need to be memorable and stand-out like last year if this has a hope of grabbing the crystal microphone Down Under, but it should do well.
🇧🇪Belgium: Blanche 'City Lights'
[Final, 4th Place]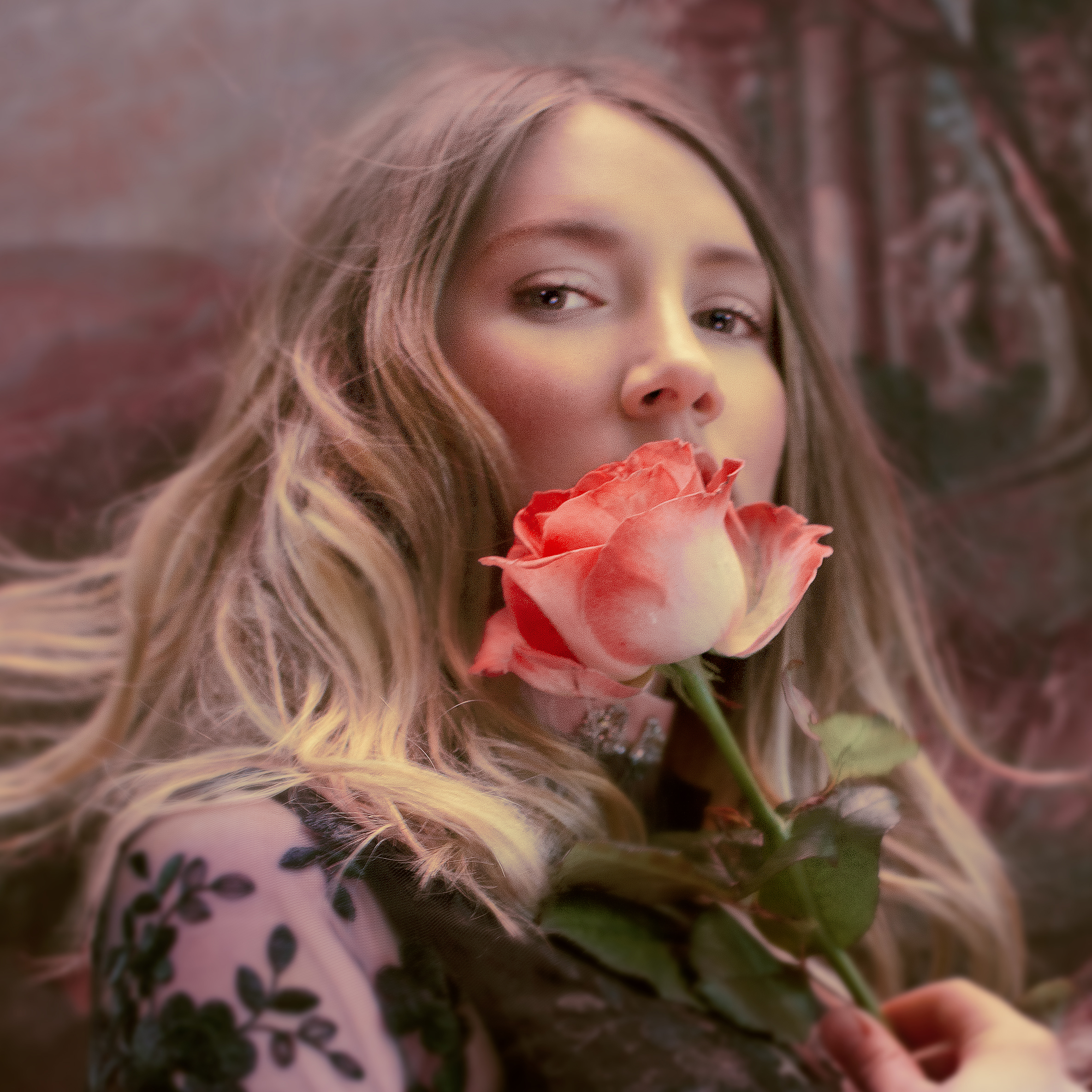 Oh how we would love Belgium to win! We willed Loic to snatch the trophy in 2015 and he came ever so close, but Brussels is one of our favourite places in the world – so we naturally would love to see them host. Though it's not even certain if Brussels would host again, Belgium have an incredibly strong shot in Blanche. We have to say we were so impressed with this internal selection from RTBF. Belgium declared Blanche very early in the game, catching everyone off guard but clearly they had their secret weapon confirmed and ready.
Another 17 year-old competitor (seeing a trend here?) Blanche's City Lights is painfully contemporary and oozes cool with a modern sound. What we're not sure of yet is the live performance; we haven't seen any live performances of City Lights by Blanche yet. The video is quite conceptual, so will we get a similarly polished and attention-grabbing performance in Kyiv for Eurovision 2017? We hope so and we're excited to see this sit deservedly high on the leaderboard.
🇦🇲Armenia: Artsvik 'Fly With Me'
[Final, 18th Place]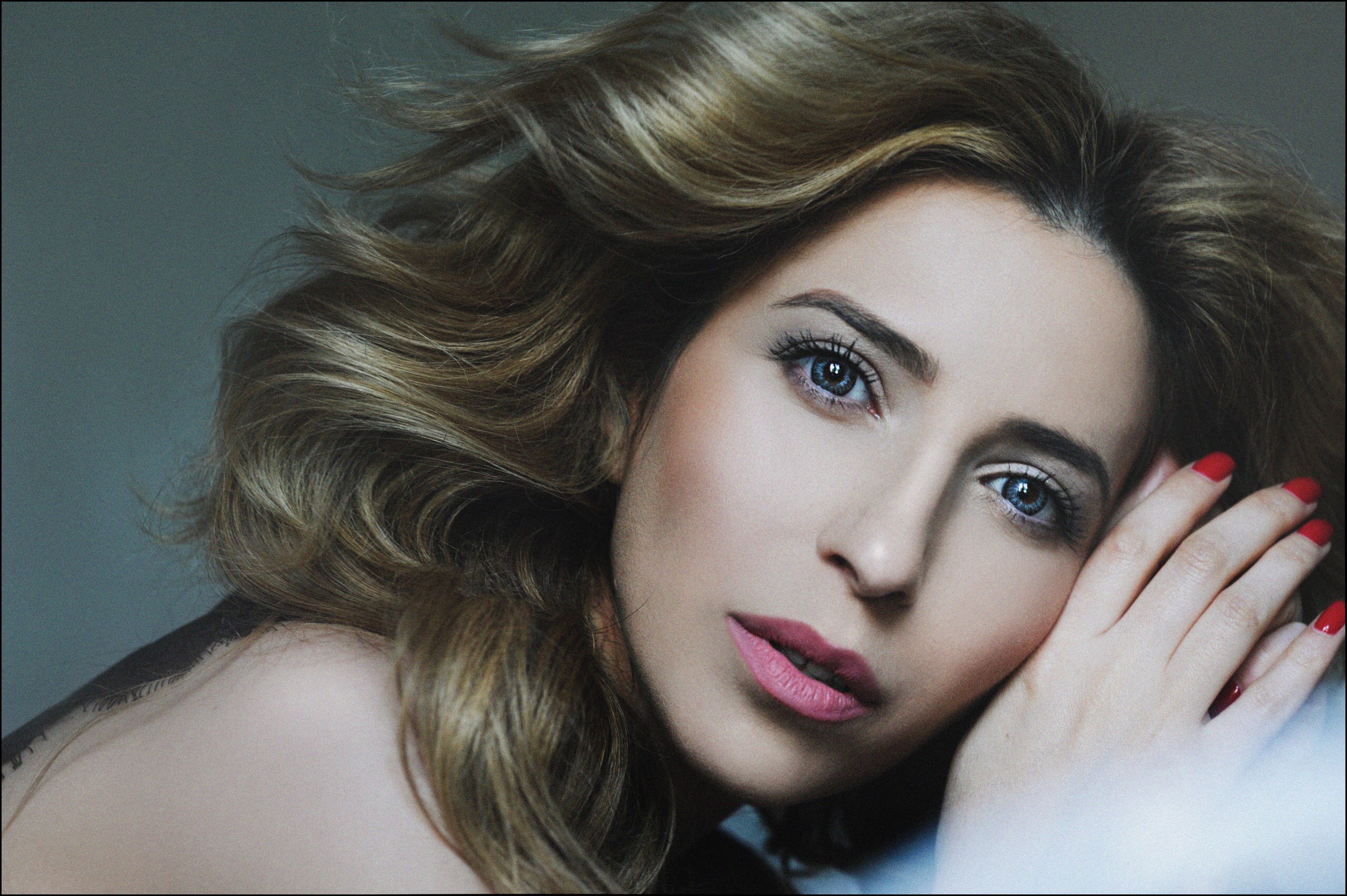 'Fly With Me' by Armenia's Artsvik threw us when we first heard it, but we were already excited about the performance prospects of this. The video is a visual feast and the song builds and builds to its crescendo – so we hope this is replicated on stage in May. It took a moment to understand and appreciate the song but now it's grabbed us we think this could do exceptionally well!
This will live or die by its performance but we've also been playing this on loop since it came out – it was actually the final song to be announced this year, which was a clever move as it's freshest in everyone's minds now in the lead-up to Kyiv.
🇬🇧United Kingdom: Lucie Jones 'Never Give Up On You'
[Final, 15th Place]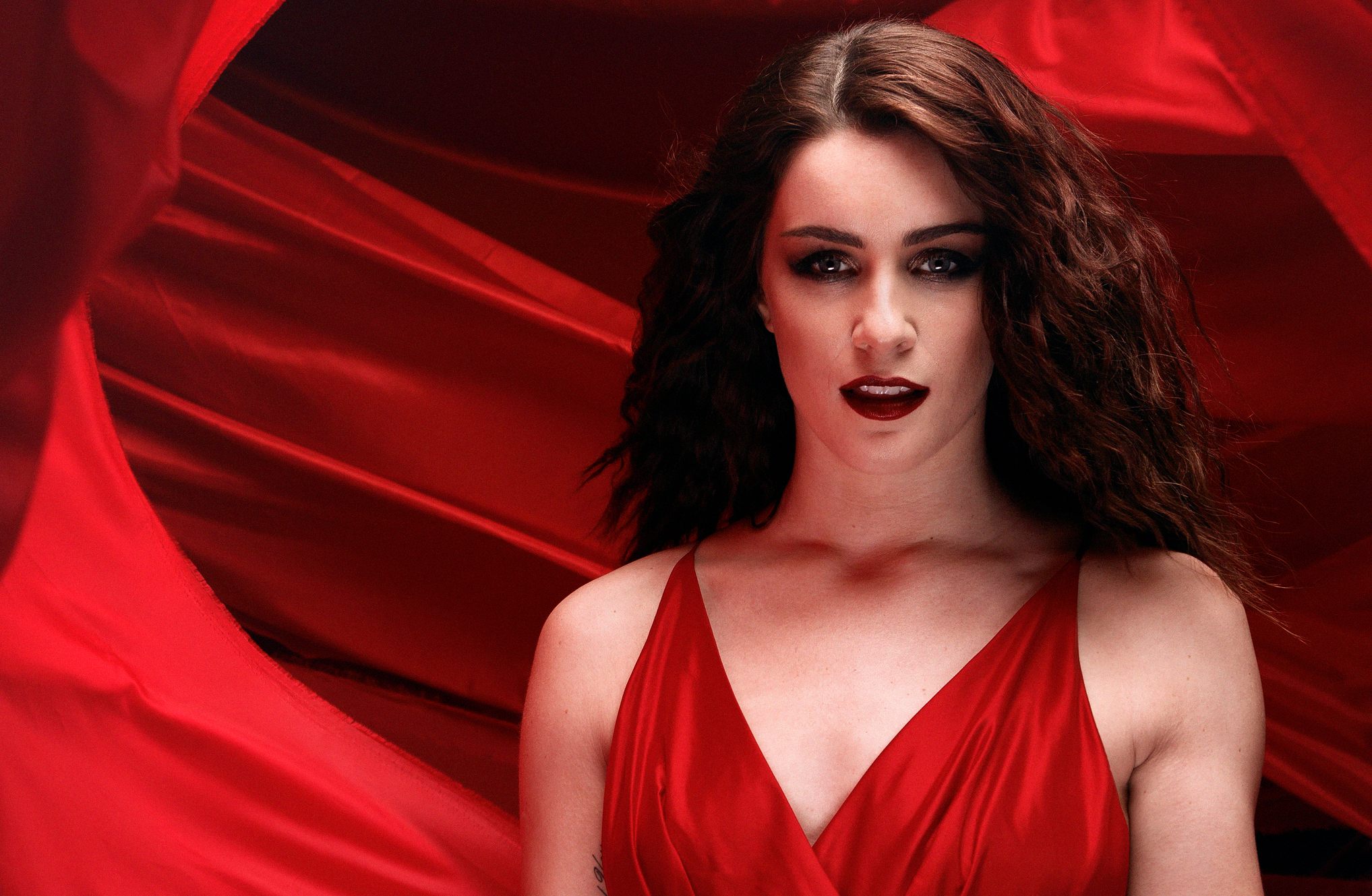 It wasn't our favourite of the selection in this year's Eurovision: You Decide selection show, but Lucie Jones is a total star and did deserve to win. An established singer and actress, particularly on the stage, this former X Factor competitor actually got kicked out of the reality singing competition by none other than Eurovision veterans Jedward a few years ago!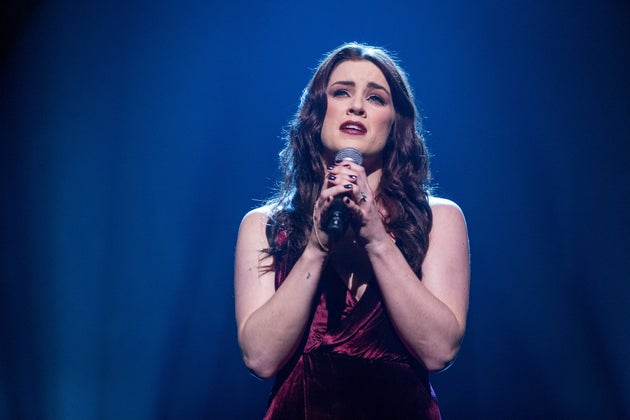 Never Give Up On You is a fantastic song for the United Kingdom to send to Eurovision, if a little ironic in the year that the country gave two fingers up to the EU and said 'we're out'. Irrelevant comparison to make, but necessary. They've re-worked this slightly from the original presented at Eurovision: You Decide and we're split on whether this has helped or hindered this song. We want pitch-perfect vocals, a dark and haunting performance and goosebumps all over when this performs at the Eurovision 2017 final… if we get all those, this could sit perfectly within the Top 10.
🇧🇬Bulgaria: Kristian Kostov 'Beautiful Mess'
[Final, 2nd Place]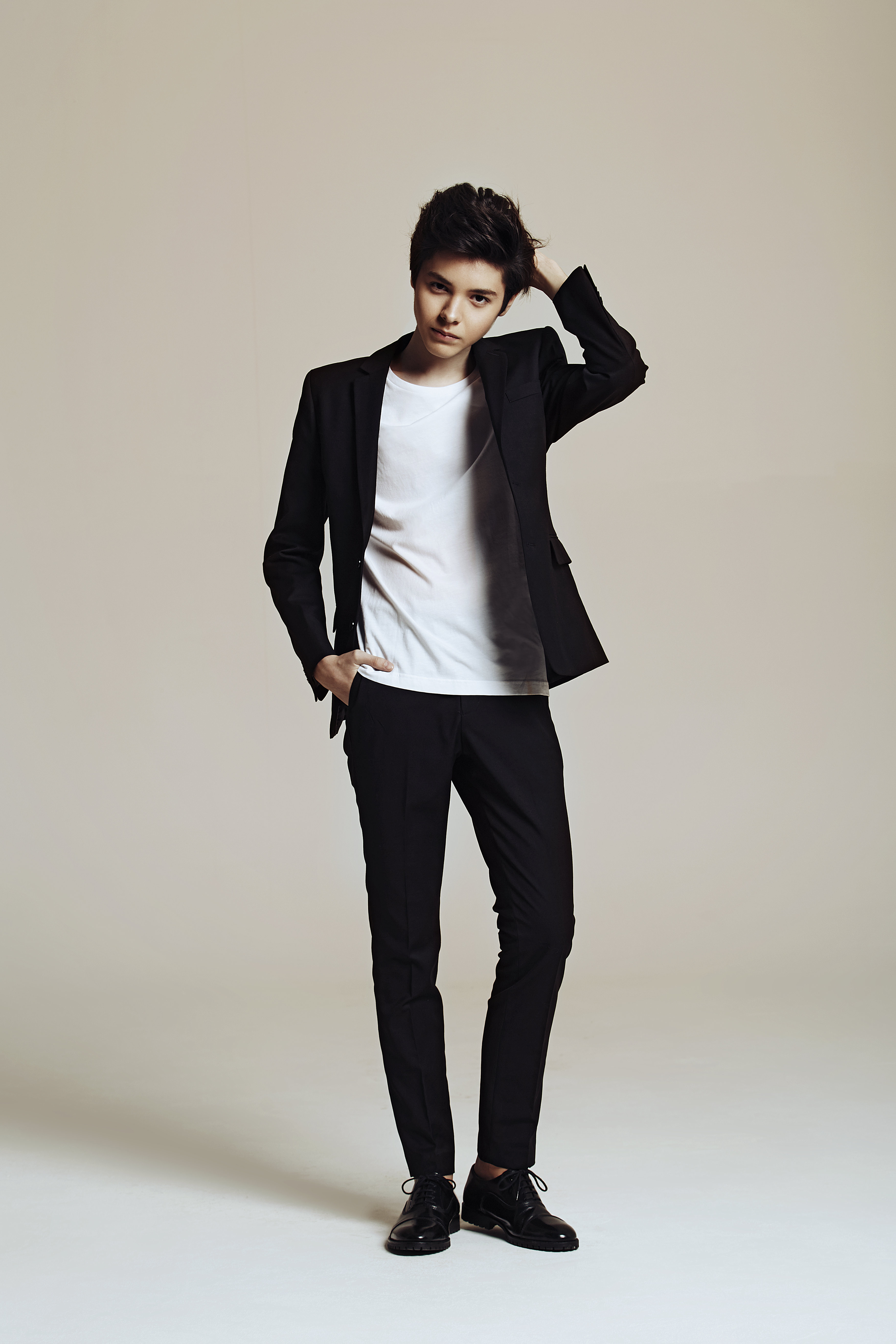 There's nothing messy about this polished song, which is indeed beautiful from 17 year-old Kristian Kostov. Like Australia, this is another boy ballad and is performing head-to-head against Ireland's Brendan Murray in Semi-Final 2, but we think this will comfortably find its way to the Eurovision 2017 Grand Final.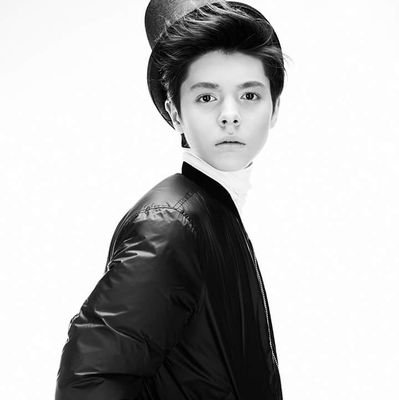 This came out quite late in the process, revealed fairly close to the declaration deadline but Bulgaria had been teasing something big for months and they have certainly got a confident competitor here. After Poli Genova's storming of the leaderboard last year, could this be a new dawn for the
🇪🇪Estonia: Koit Toome & Laura 'Verona'
[OUT, Semi-Final 2, 14th Place]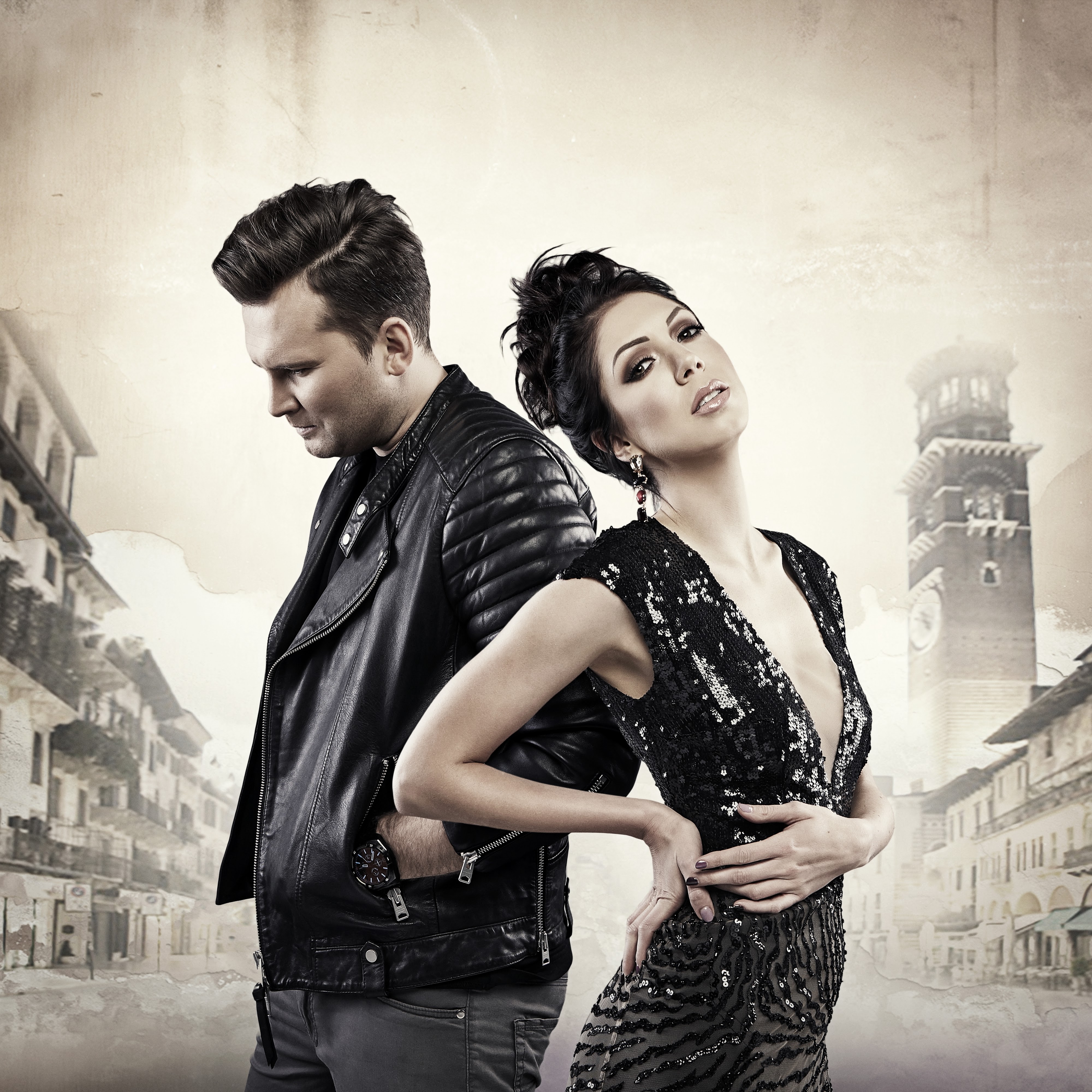 Now this is possibly the only song we both disagree on. Patrick hates it. Russell loves it (probably more than he really does, just to antagonise Patrick!) Estonia generally give the contest some memorable and fantastic tracks. 2016 was an off year, but the entry for Kyiv is a decent track, studio-wise. Part of the reason why we don't agree on it, is because in the national selection show, vocally it was pretty shoddy. Lyrically, it's nothing groundbreaking, but in a 3-minute hit, it's a catchy memorable song, and we'll expect it to rate well in the semi-final and eventually the final.
Special mentions also go to:
Cyprus🇨🇾 (Hovig) [Final, 21st Place]
Serbia🇷🇸 (Tijana Bogićević) [Out, 11th Place] 
Sweden🇸🇪 (Robin Bengtsson) [Final, 5th Place]
Montenegro🇲🇪 (Slavko Kalezić) [Out, 16th Place]
Switzerland🇨🇭 (TimeBelle) [Out, 12th Place]
Norway🇳🇴 (JOWST) [Final, 10th Place]
Ireland🇮🇪 (Brendan Murray) [Out, 13th Place]
Greece🇬🇷 (Demy) [Final, 19th Place]
and Macedonia🇲🇰 (Jana Burćeska) [Out, 15th Place]
– each with a good song, but we had to whittle it down to ten songs that we agreed on, so they just missed out on a place in our list. They could all likely come on the left side of the board at the Grand Final – let's see at Eurovision 2017 on in Kyiv this May!
Want to hear more about why and how we chose these acts to be in our top ten this year? Watch our video below!