We also wanted to continue our foray into music, where we fuse some of our favourite tracks and artists into the cookery process and give them pride of place in the kitchen while cooking. (Hope you've checked out our previous 'Songs Of Proves' playlists on Youtube!) We've chosen some of the best entries for this year's ESC and collaborated our opinions, as well as those of some of our die-hard Eurovision-obsessive friends, into our top five picks for Eurovision 2014 success… [See a video playlist of all of our favourites at the bottom of this post]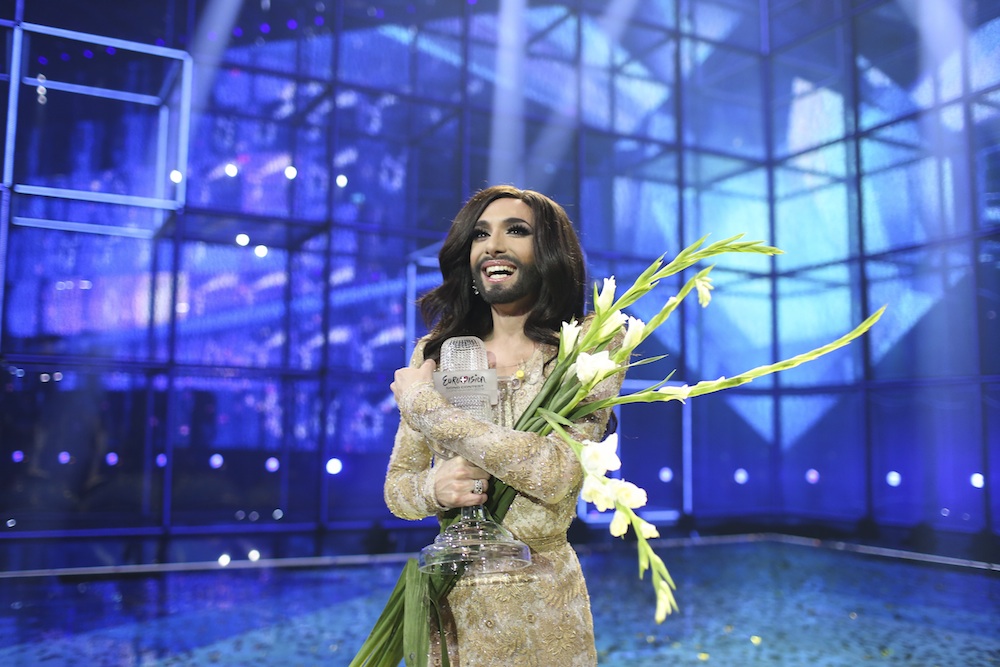 There's lots of ballads and slower-set songs this year, which is a huge departure for the competition, and slow songs don't tend to fare too well. Some of the bookies' favourites and instant frontrunners for the title include Spain, Austria, Norway and Azerbaijan, all of which are sending forth a ballad. Also, once the Contest comes around every May, Ireland and next-door neighbours the United Kingdom both become fierce rivals, and what's interesting is their respective entries are quite similar this year in style.
It will be interesting to see how both fare, even though Molly is guaranteed to perform in the final for the UK, but we would comfortably bet that Can-Linn with Kasey Smith will be there too. UPDATE: Didn't even qualify for the final, which was a bit of a shock!
France: Twin Twin's Moustache song is an absolute banger and such a different Euro entry! The beat is so infectious and it's fun but not taking the piss, they get that balance so right when so many Eurovision entrants fall either side of that. It's a fantastic effort from one of the Top 5 and it's refreshing to see a real effort put into the French entry, even though it's guaranteed a fast-pass into the finals. You know, like the ones you get in Disneyland Paris. UPDATE: France came last…. we were absolutely livid! The song was such fun but the vocal performance on the night wasn't pitch perfect.
Hungary: Andras Kallay-Saunders brings a very current and modern tune to the table with this dubstep-fuelled lament. The subject matter is a bit heavy, as is the video, but we're going to be so intrigued as to how this is performed on the night.
It's faring within the bookies' top ten, but is quite similar in style to favourite-to-win Aram MP3 (Armenia), and is performed by a good-looking male just like theirs is as well, so in the grander scheme of things it will be tough for Hungary to differentiate themselves and it will come down to which of the two countries performs better on the night of the final. UPDATE: Favourite to win, but it performed first on the night which can be a forgettable slot. Aram MP3 eventually received 4th place and Andras Kallay-Saunders achieved 5th place for Hungary.
Denmark: We get a real Bruno Mars/Olly Murs vibe from both the song and the performance in preview clips. Denmark have little to lose, and really could put anything on the stage as they are the host nation and so are guaranteed a final night spot, but we get the feeling the viewers and fans will really warm to this fun and silly song from Basim that's quite catchy and of it's time. UPDATE: Not a home win unfortunately, but Basim sat comfortably within the top 10 on the night at no.9.
Austria: The song is a pretty run of the mill ballad, not dissimilar to many of the Bond themes over the years. However Austria's wannabe Shirley Bassey or Adele comes in the form of Conchita Wurst – a fierce drag queen with a dark beard and a smize that Tyra would be proud of. It ticks all the boxes for Euro eccentricity and could be as shocking and groundbreaking as it was for Israel when Dana International rose to victory in the Nineties. Update: CONCHITA WON! WE WERE THRILLED!
The Netherlands: There will always be that one song every year that is so polished and almost above Eurovision, and yet because it's lumped into a very eccentric, over the top and camp contest, it never seems to fare too well and at the best tends to linger just shy of the top spots. Last year it was Anouk, who was the Dutch entry just like this one and which finished just outside the top ten. We both adored 'Birds' and how much of a departure it was from your typical Eurovision entry, but it was a real risk. The Dutch have done it again with this romantic country duet by The Common Linnets (another bird reference!) and it will divide opinion. UPDATE: Beyond all expectation, the Netherlands came second!

Who are you most looking forward to performing this year? Listen to our favourites in the below playlist, curated by us.