UPDATE: Sadly in October 2019 ESB&G closed its doors for the final time. We're bereft, and we know Jeni and Reuven will be back in some form or another… but for now, this is a look back to what was. We'll never forget this place.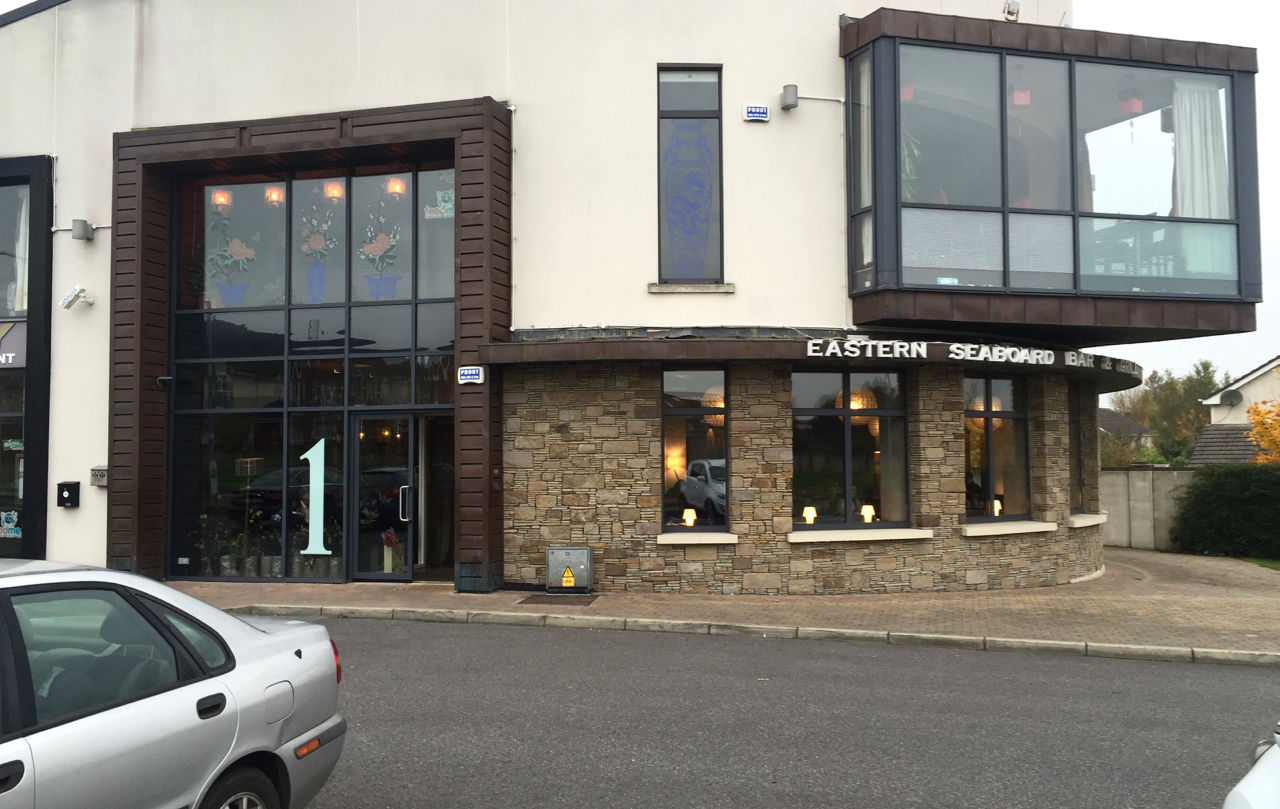 Life has a way of dropping a spanner in the works just as you've made your mind up about something. The Eastern Seaboard opened just as Patrick finished secondary school and moved up to Dublin City University, leaving Drogheda behind after two decades spent growing up there. If ever there was a draw to return to Drogheda more often, the Eastern Seaboard is enough. Here sits the restaurant and bar that single-handedly put Drogheda's dining scene back on the map.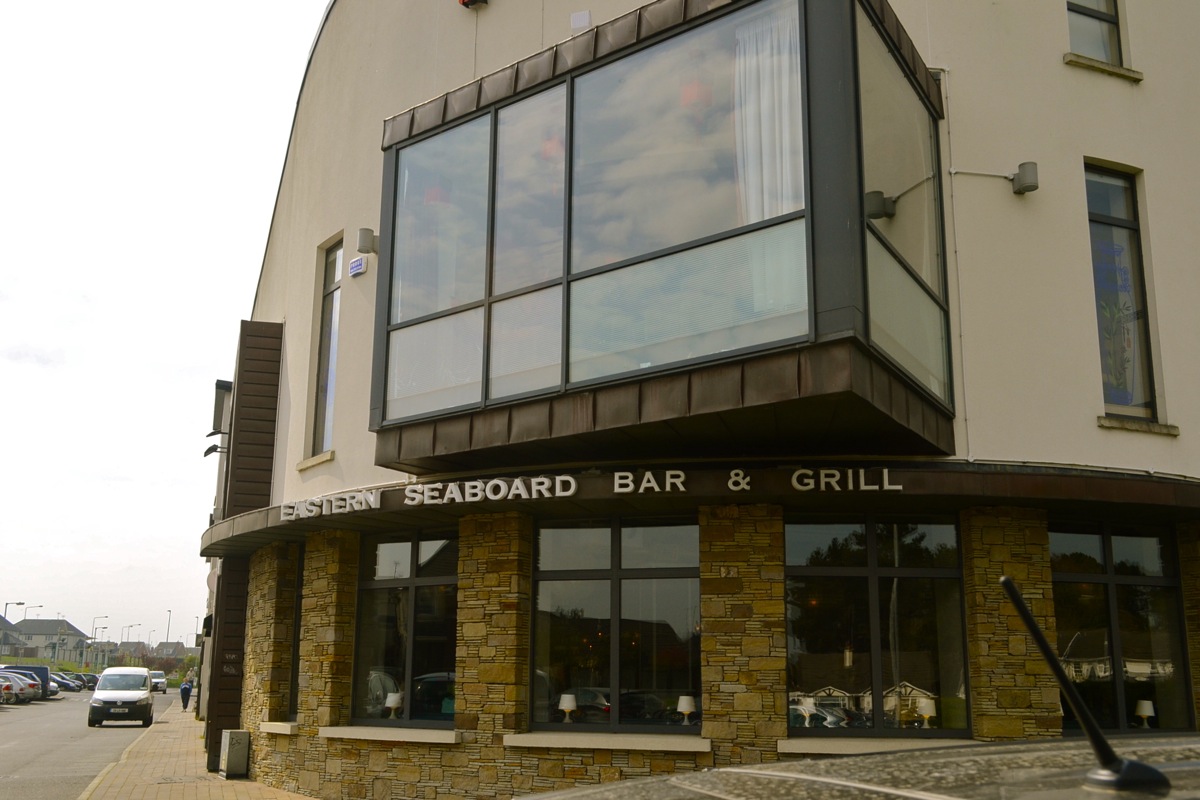 Having grown up in Drogheda all my life (and Russell spent four years working here, commuting from Balrothery, north Co. Dublin), my memories of any semblance of a 'food scene' was the town split into a cross-section of the best chippers and Chinese takeaways. A couple of Italian families ran (and still run to this day) some incredibly well-regarded chip shops and Italian restaurants. However, Drogheda's restaurant scene has always somewhat remained a transient twilight zone where chefs and restaurateurs rock up, rake a year or two of success and then quietly close up shop, followed by another wishy-washy wannabe just not cut out for the long haul.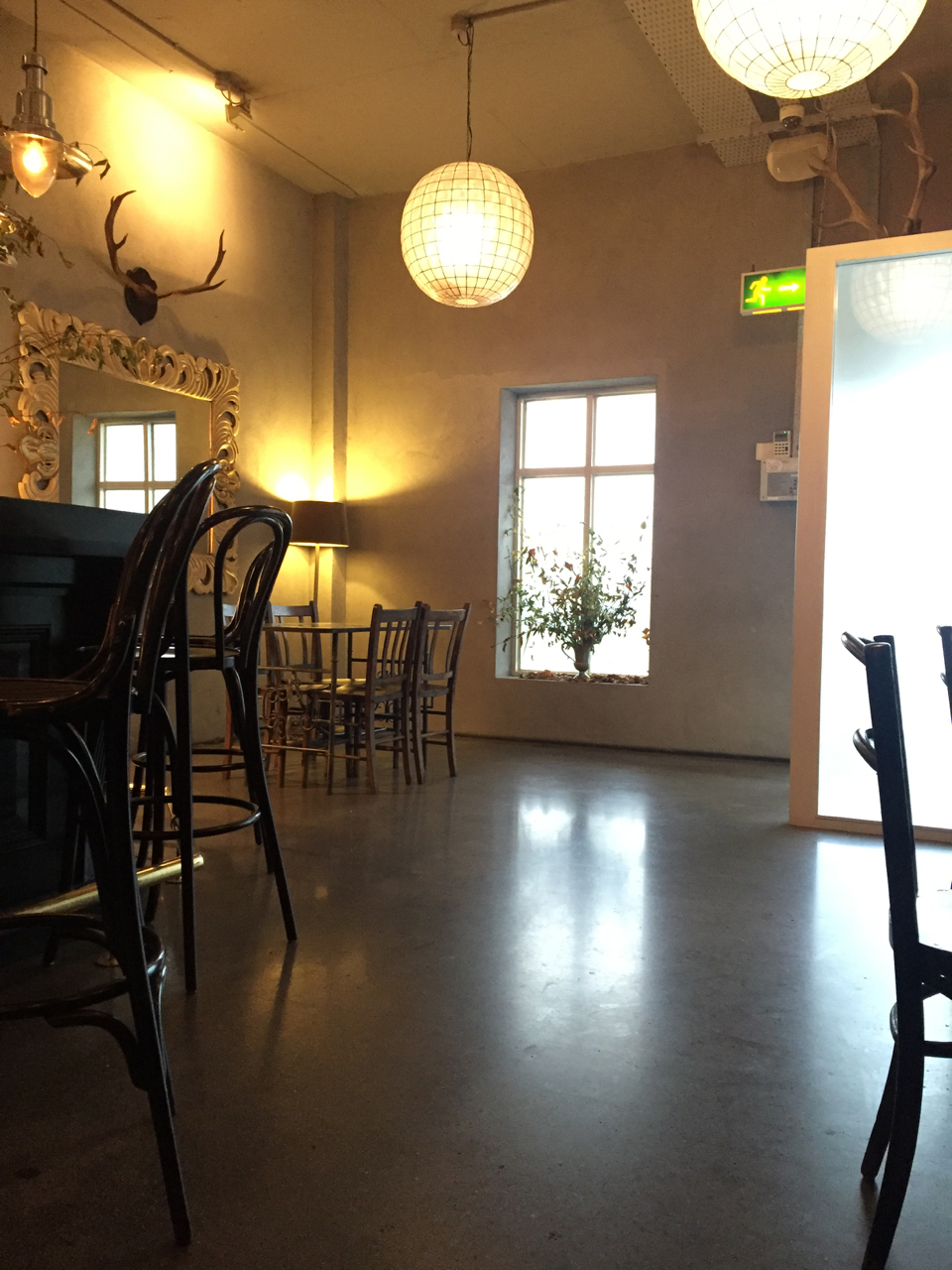 So, to the town's surprise, in rocks a pair with no real credentials to run a restaurant per se, yet when Jeni Glasgow and Reuven Diaz opened the doors to Eastern Seaboard, a restaurant renaissance began. Jeni, from Dublin, and Diaz, originally of Israel but has called Ireland home for a decade and a half, stormed onto the scene with their restaurant and bar, opening in Bryanstown in the icy winter of 2008.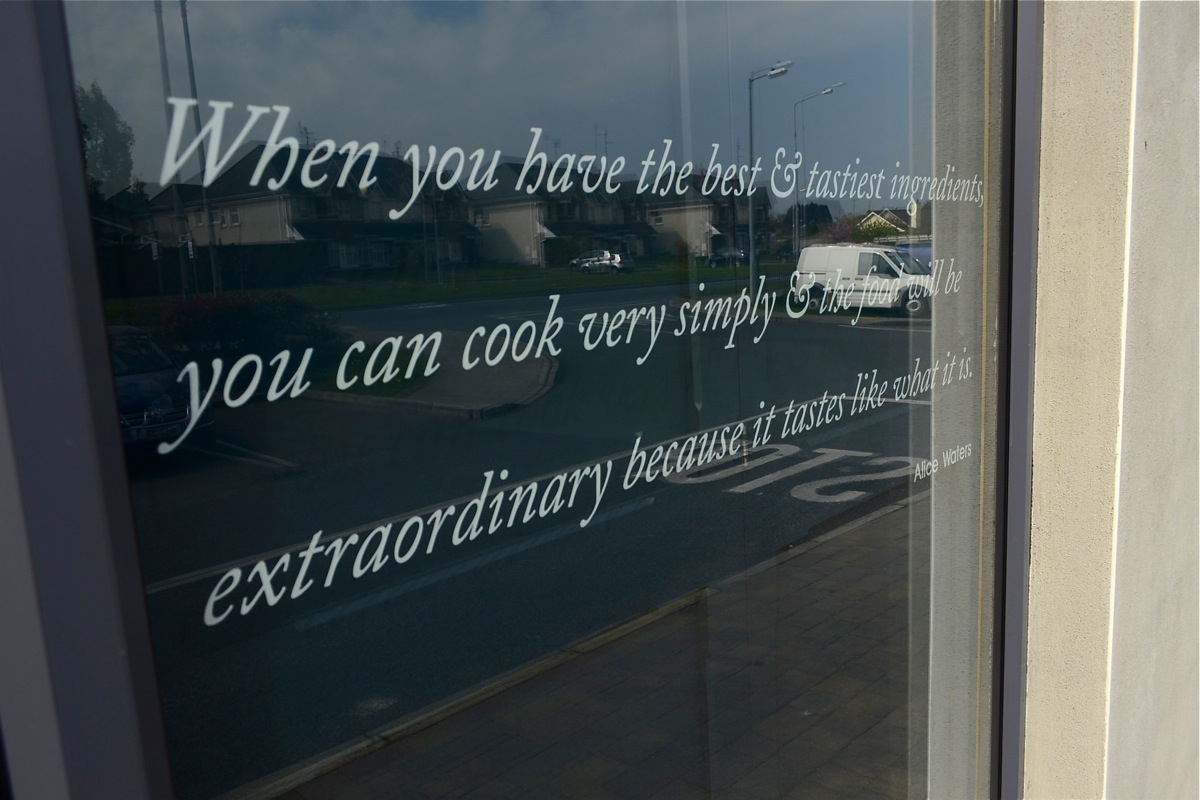 The fanfare has never died down since and their loyal customer base will likely never let it leave this large town in Ireland's littlest county. Jeni expertly commands the dining room and bar with a razor sharp eye for detail and interior whilst Reuven packs a full, diverse menu with fabulous dishes and unique seasonal specials.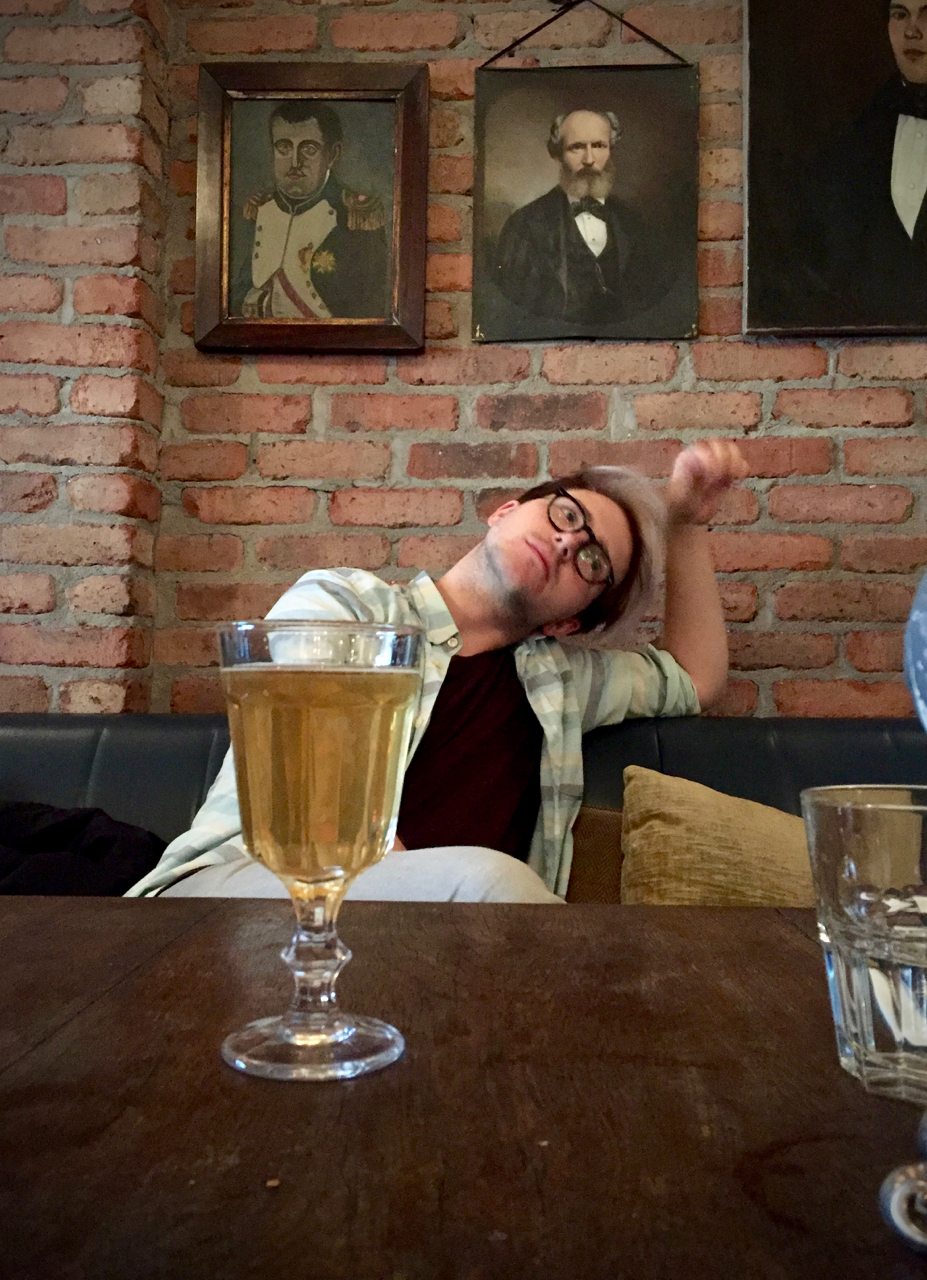 Serving lunch and dinner seven days a week (with brunch on weekends), the menu swims in seasonality and local produce (now such bastardised, generic, wanky terms to describe menus, but seriously everything is seasonal and local here where possible).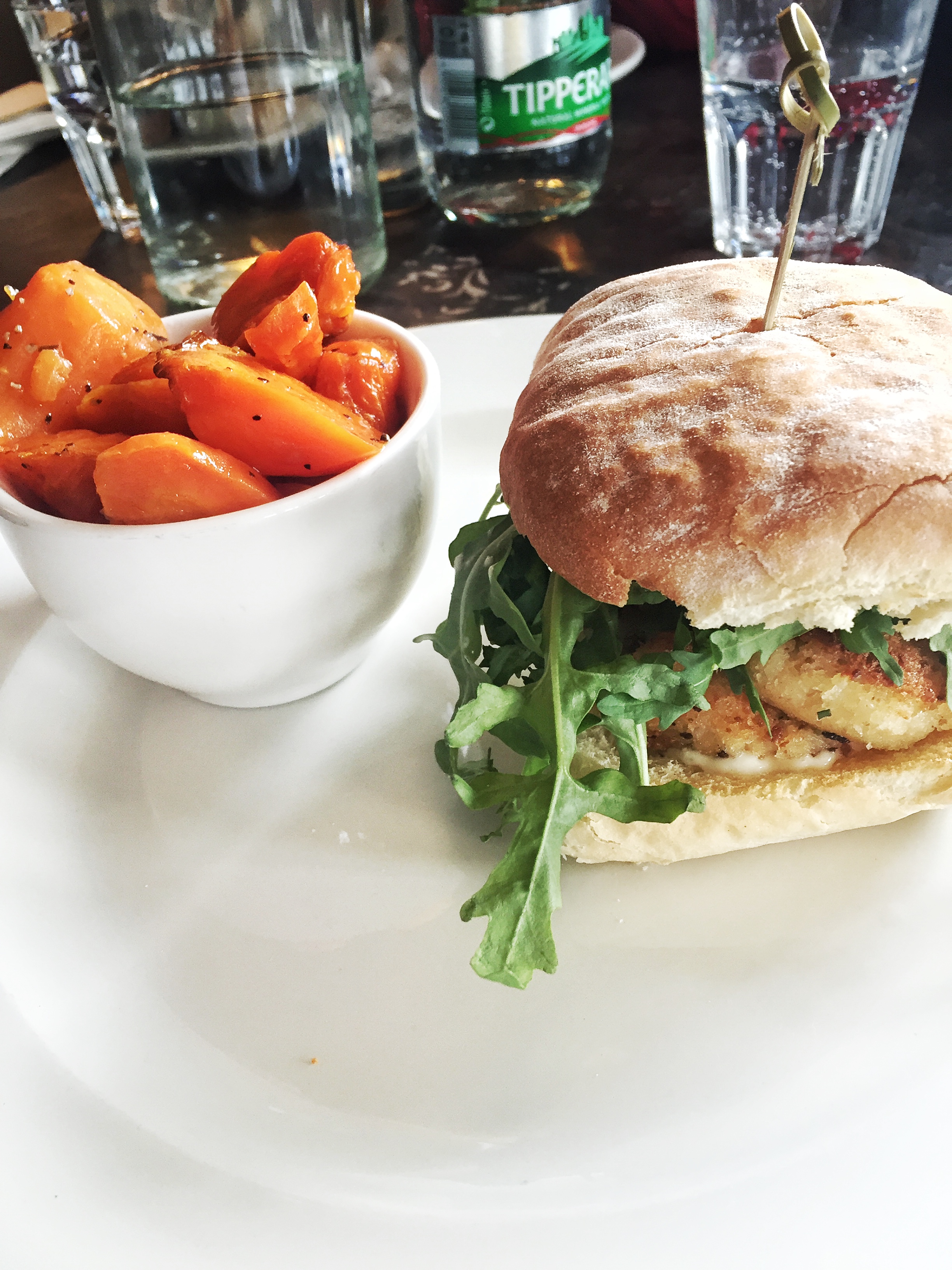 Arriving on clipboards, the menu is incredibly long even before specials are factored in. Which is usually a bug bear of ours (often screaming 'jack of all trades, master of none') but it's not the case here – you really are spoiled for choice, to use a cliché.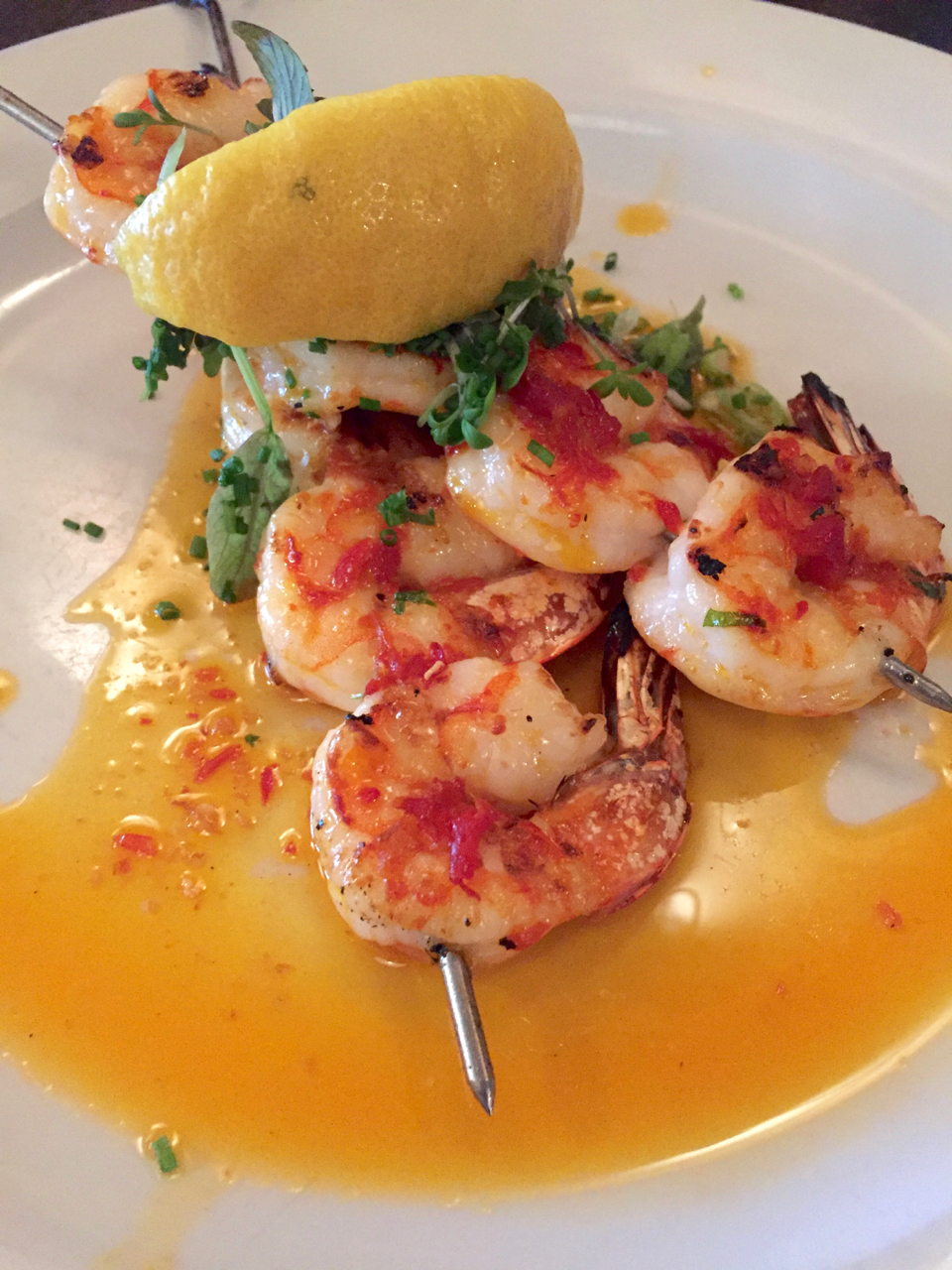 To the food, there's scarcely a dud here, some of the locally-lauded dishes include the chicken wings (best we've ever tasted), duck confit, Bellingham Blue brioche burger and the incredible seafood (naturally with a name like it has). We agree on every count.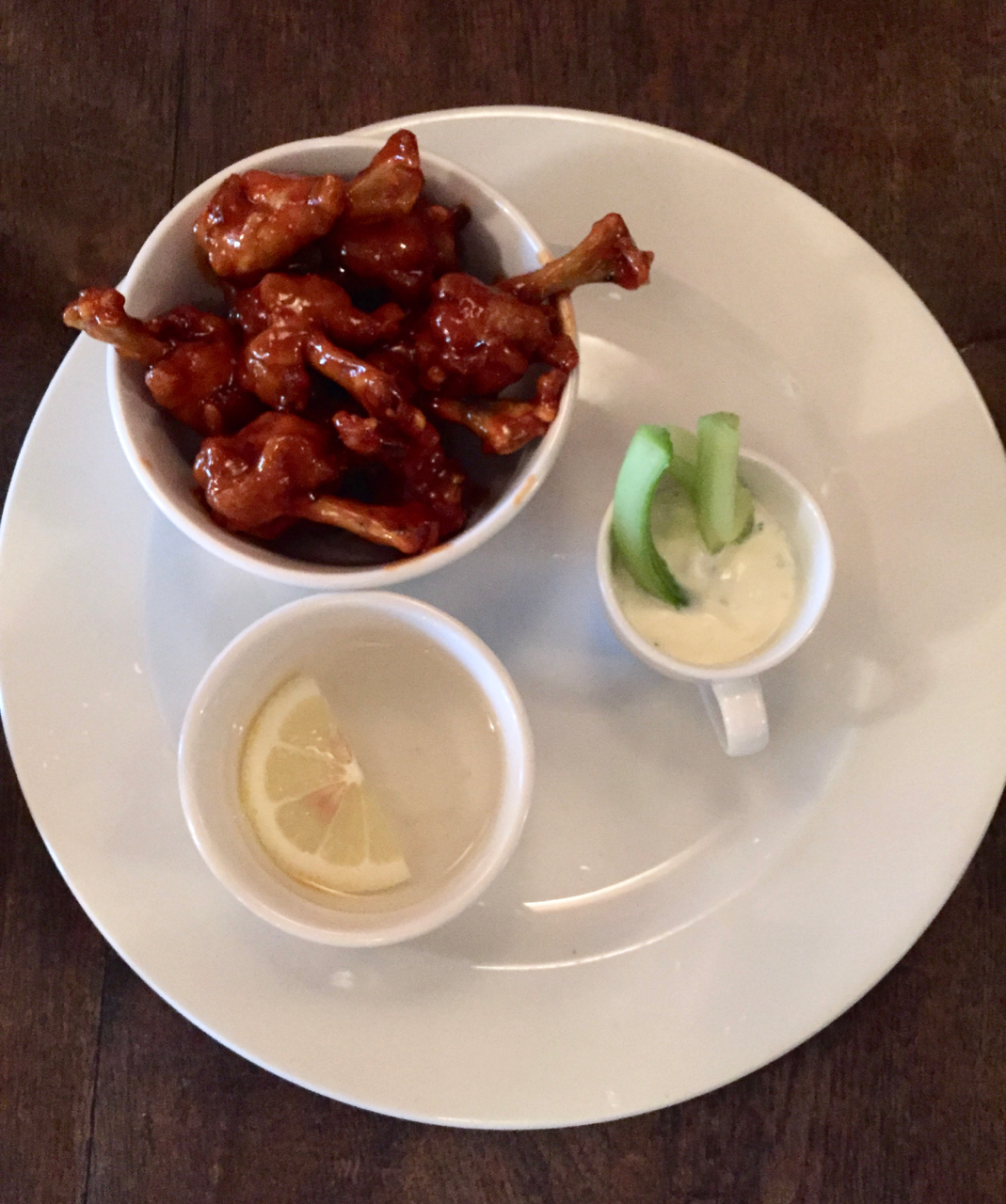 A love for local produce and producer underpins everything on the menu and with such choice there's always an option to suit everyone, both at lunch and dinner. Heck, even the snacks and nibbles alone, washed down with a local craft beer or whilst splitting a bottle of wine between two is bliss.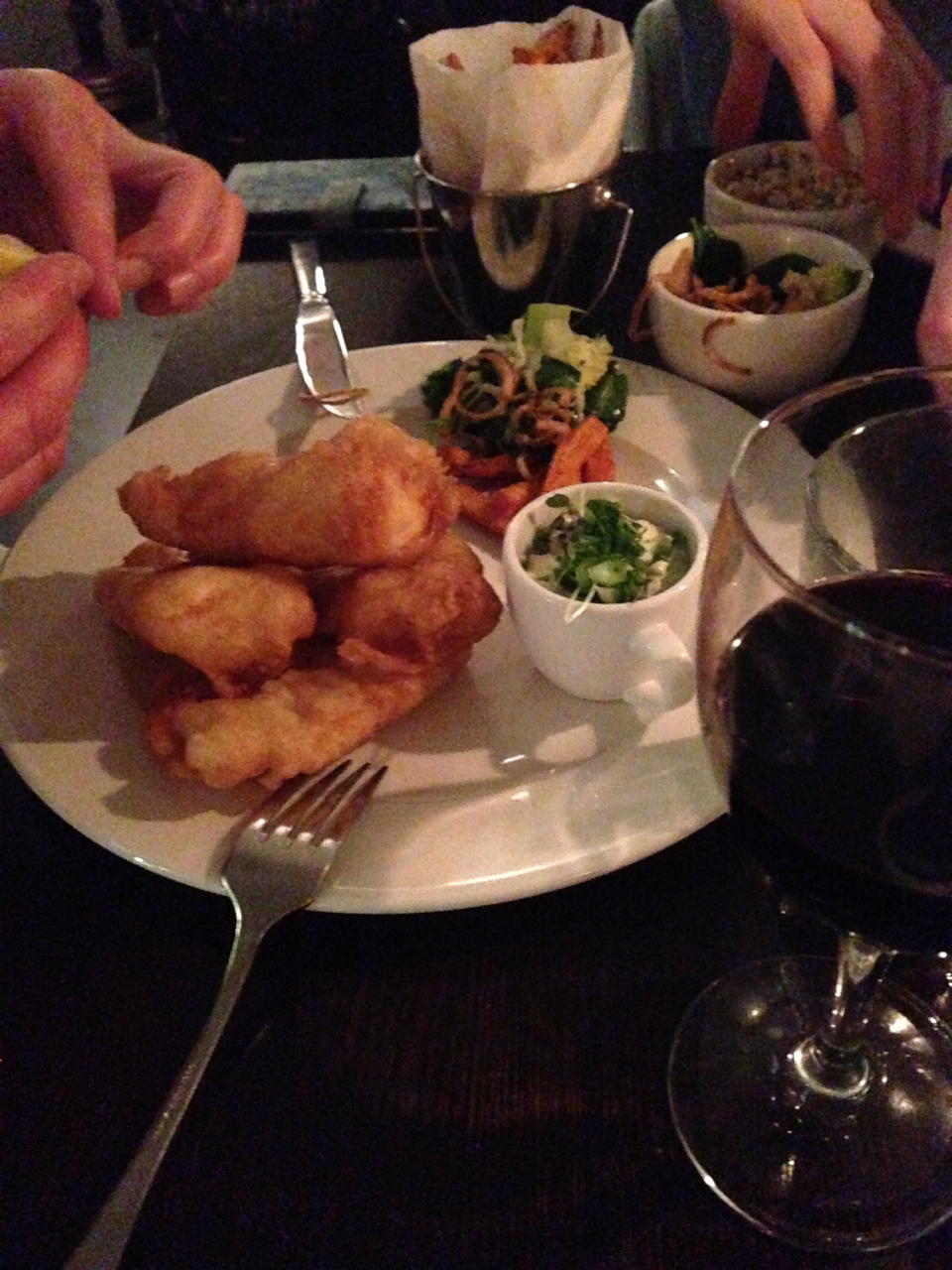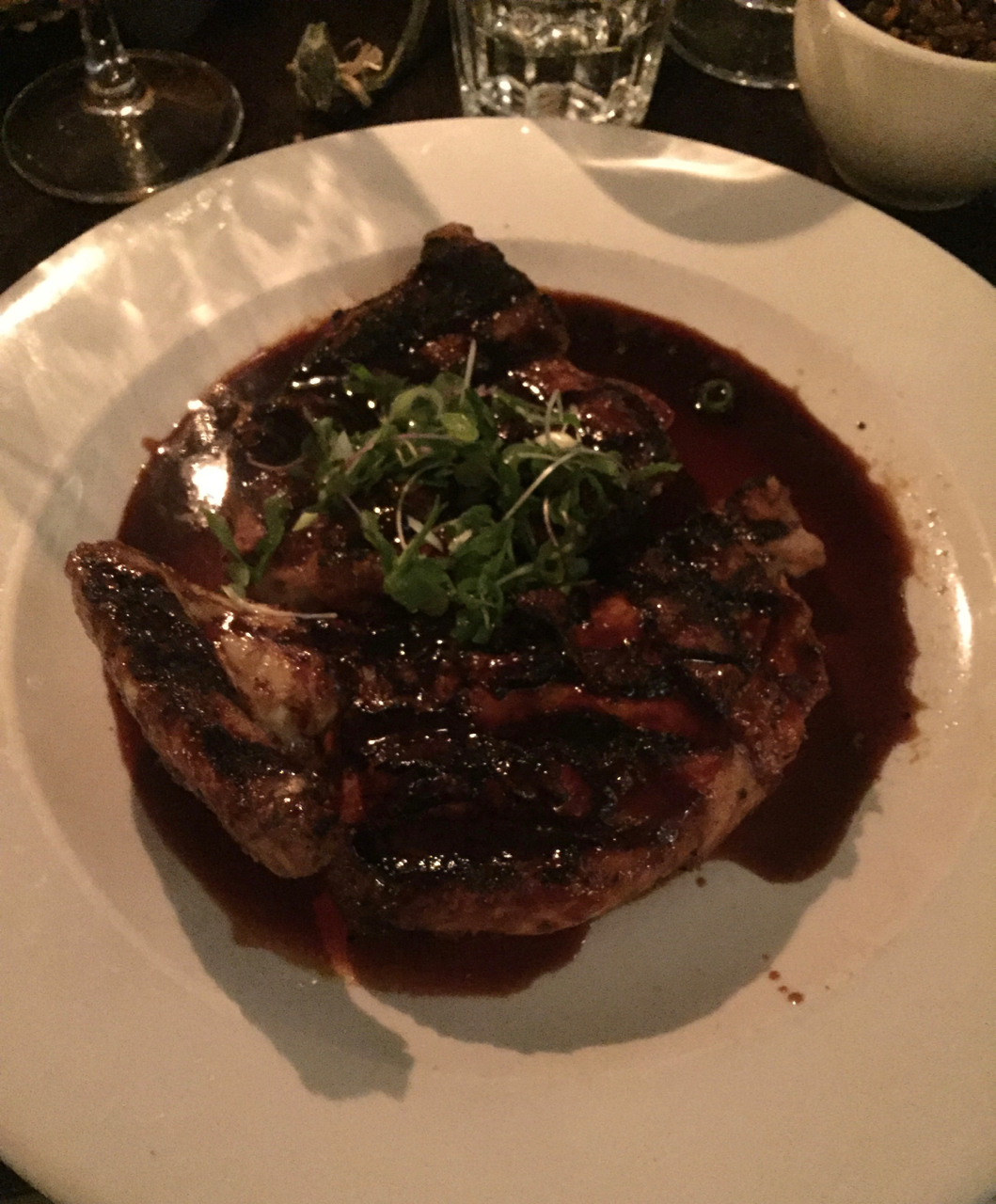 It's affordable, too. Mains sit between the €10 and €16 mark, most including two small sides of your choice as well.  We've lost count of the amount of times we've dined here over the years and we've never come away feeling short-changed or still hungry.
Up-and-down service can sometimes leave a little to be desired. We've had cold, forgetful and seriously lax service whilst we've also been waited on by incredibly charming, attentive, warm and memorable staff, sometimes even just a day apart, so it's difficult to make an exact generalisation. This won't surprise anyone whose been a few times, but you do have to recognise the size, scale, popularity and turnover of this place. It's an area for improvement if anyone's looking to nit-pick.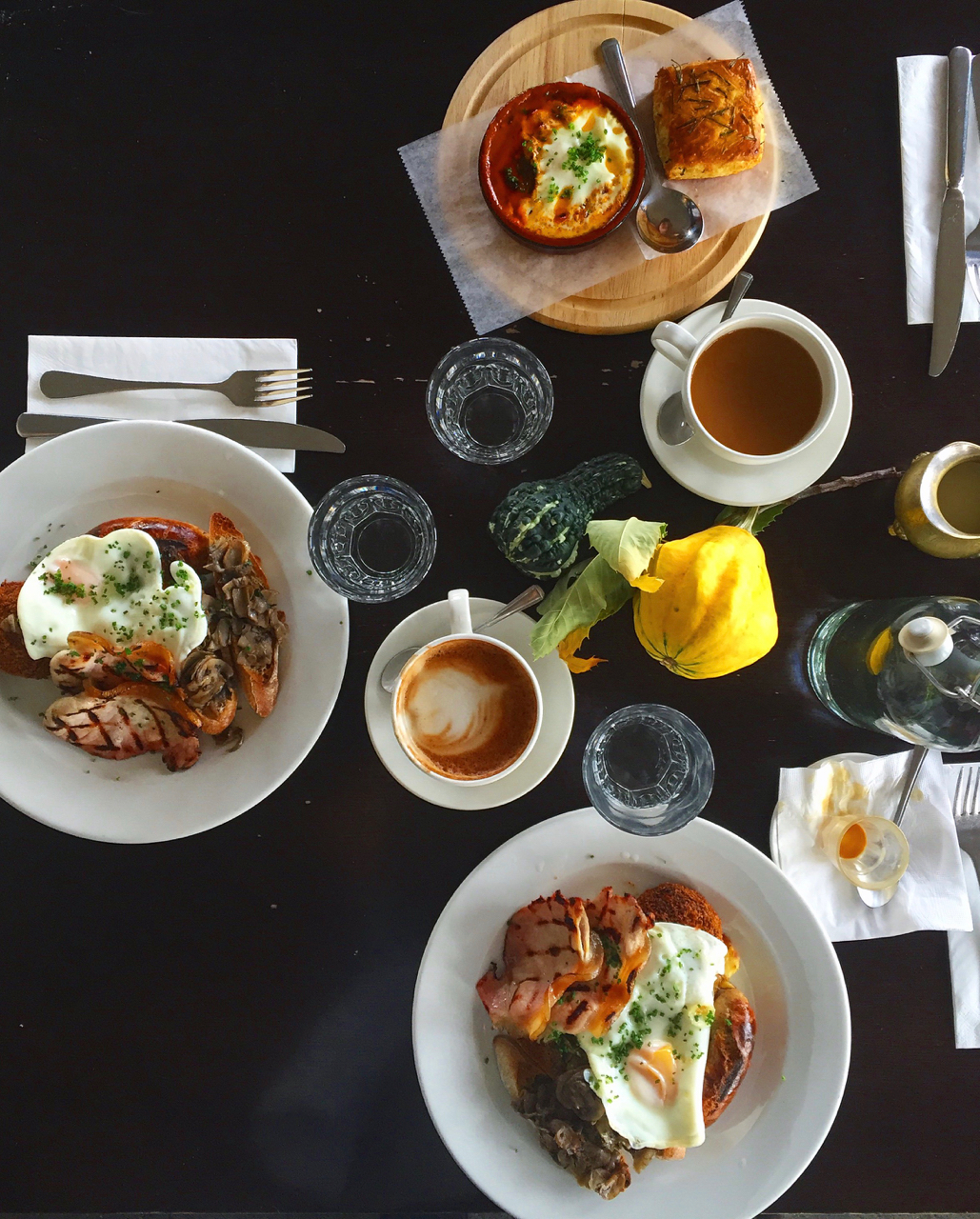 We love that Eastern Seaboard now does brunch, and thankfully so as there's really nowhere else noteworthy enough to mention in the area for a good weekend brunch. Above, the pair of us had the Whole Hogg, a dish celebrating bacon and sausage from a local producer of the same name. Our friend opted for the baked eggs, a powerful, deeply spiced and succulently tomato-y sauce with a couple of poachies paddling in it with a warm savoury scone served alongside.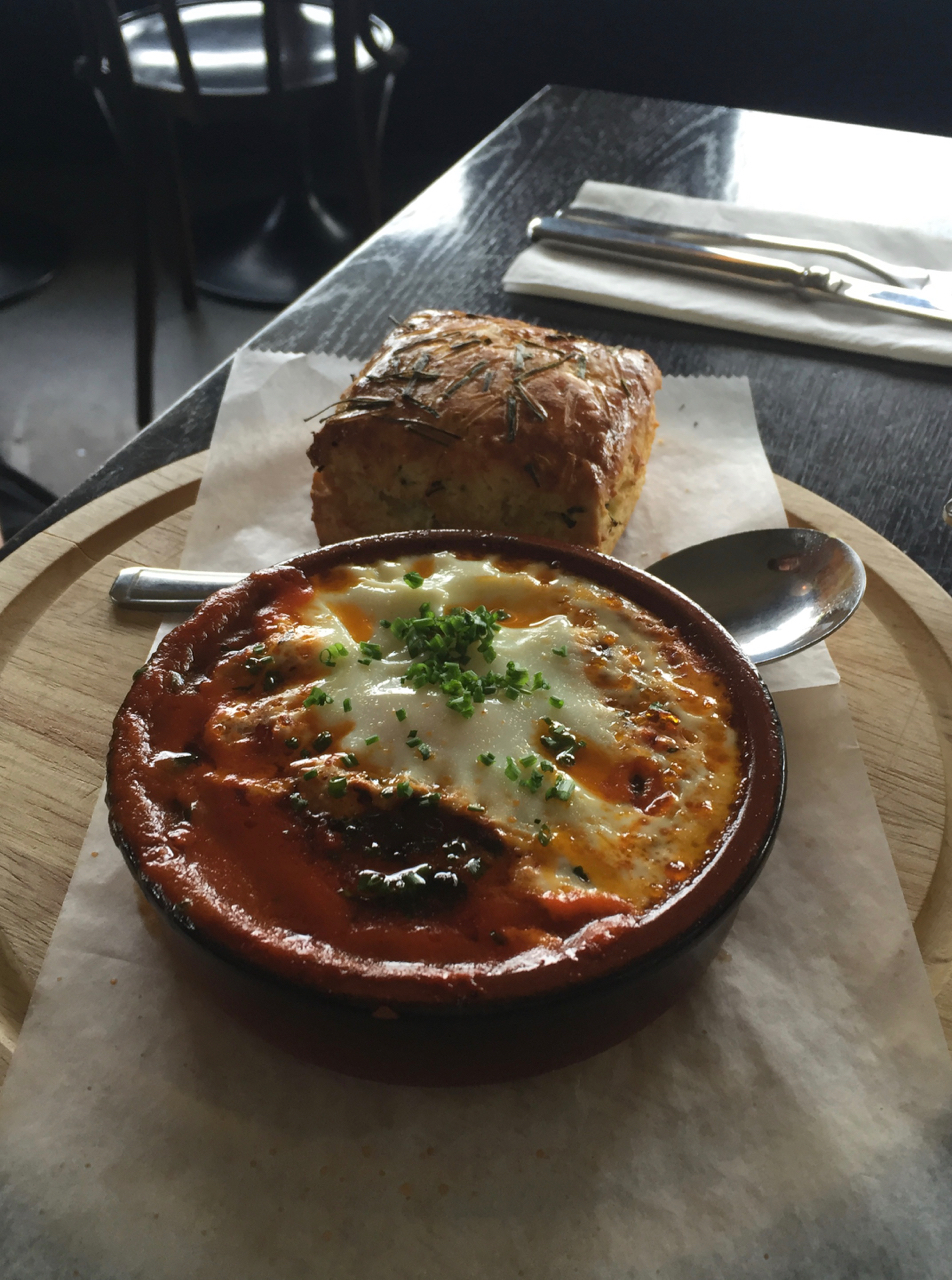 They also have seriously delicious (and actually quite dangerous) alcohol-spiked coffees too for brunch, if you simply cannot face the day without a tummy full of breakfast and a shot of something stiff straight to the head. These are small but marvellously mighty.
If you're more about easing into the day slowly and want just good 'ol coffee, you'll certainly find it here. Not 100% sure what coffee they use, but it could well be locally-roasted Ariosa or Greenbean. Another reason to go here is good coffee in Drogheda is an anomaly with the sad recent closure of Traders speciality coffee shop and cafe on Laurence Street and the flooding of the town with chains like Costa, Caffe Nero and Starbucks. Don't waste your money on a chain, please.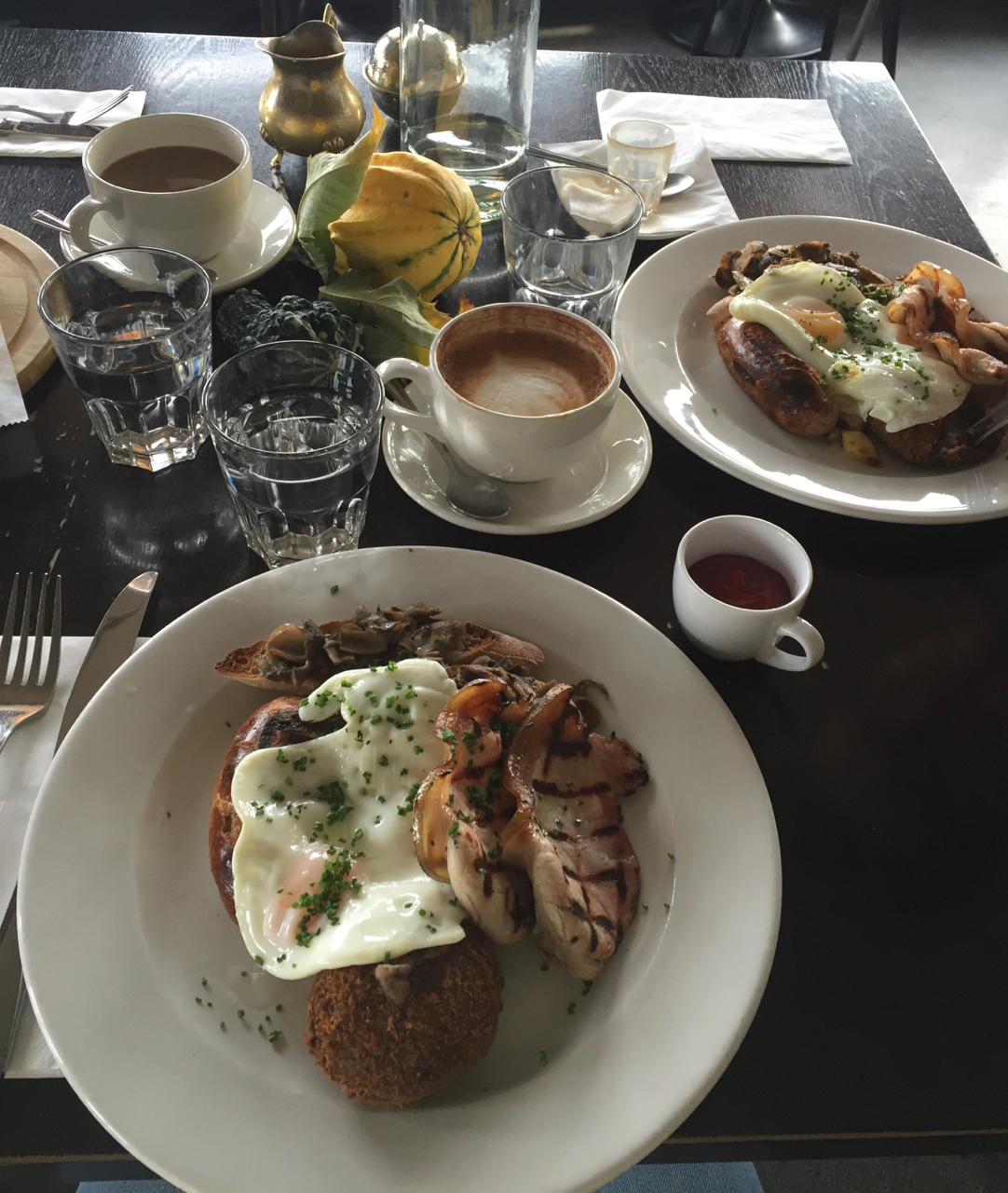 Speaking of tea and coffee, cake is always a good idea, right? Jeni and Reuven quickly added Brown Hound Bakery to the line-up a few years ago, a vintage themed tea room and cake shop which is an Instagrammer's dream. Serving arguably Drogheda's best selection of fresh cakes, sandwiches and salads, it's a must-stop to pick up some sweet treats or a midweek lunch. The bakery does double-duty as it happens, transforming into the Swine Bar in the evenings for private events.
Now to a sad note. The team added Mo's 2 Go to their arsenal once upon a time, which we're still mourning the death of as we write this. It was a modern, yet pared back chipper – Irish slang for chip shop – with American influence. Corn dogs, popcorn shrimp, chicken and hush puppies punctuated a menu that was carefully planned with incredible attention to detail. The fish and chips were really delicious and pretty much everything on the menu smelled and tasted amazing. It wasn't generations-old or time-honoured but they gave so many of the town's chip shops a run for their money (and probably put the shit's up them, to use a poetic Irish turn of phrase!) However, we were devastated to learn of its unexpected and unprompted closure a couple of years ago. Word on the street is they were looking for premises closer to town to bank on passing footfall, but no update as of yet. We were always happy to drive to it for a cheeky takeaway. We're still lamenting it with the hope it might return one day!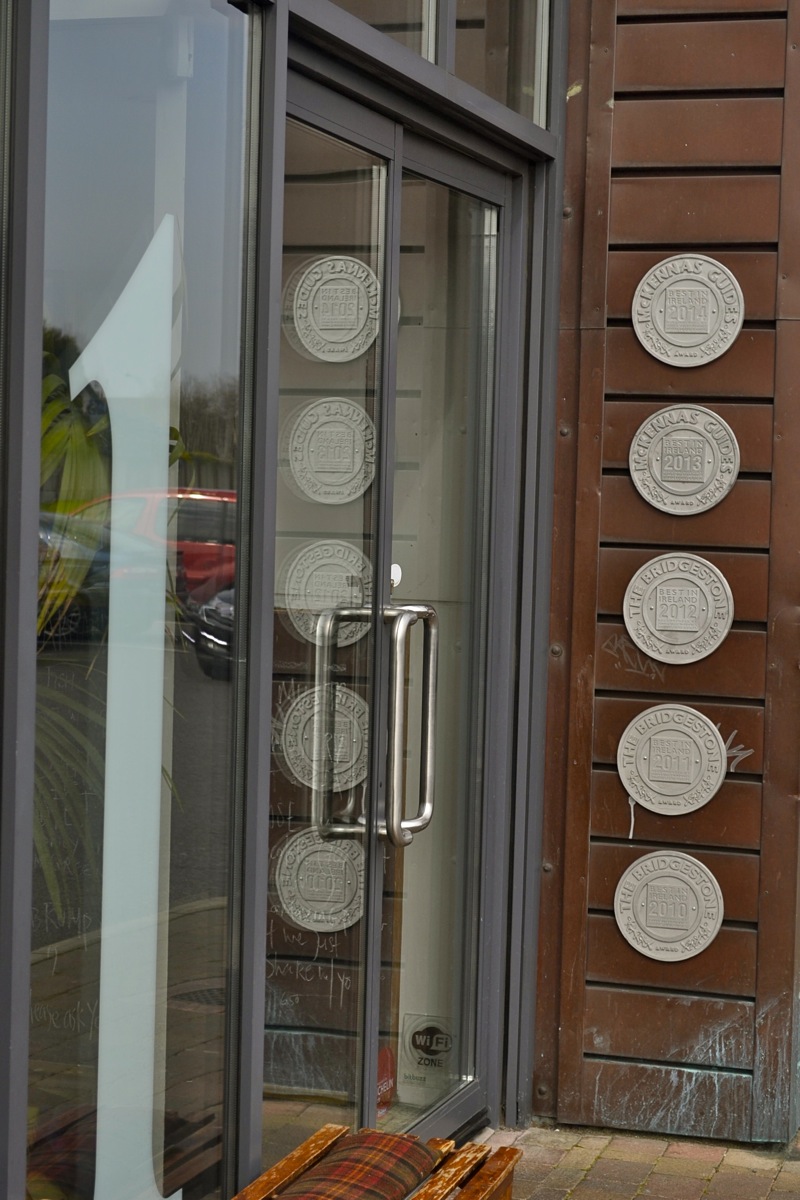 'til then though, you've still got the best restaurant and bar in Drogheda, by the way! We'll be critiqued for calling Eastern Seaboard the best, but it is. It might not be the fanciest, might not have perennially perfectly-executed dishes or always agreeable service, but point us towards a more polished, consistent, unique restaurant with the longevity and promise this place has and we'll eat our words.
This is Drogheda's best restaurant – maybe the best in Louth actually – so don't fight it, love it with all your heart… we certainly do!
*Disclaimer: We've paid for every single one of our meals here, nothing mentioned in this post was ever free. It's part of the reason why we're so broke! This is not sponsored.