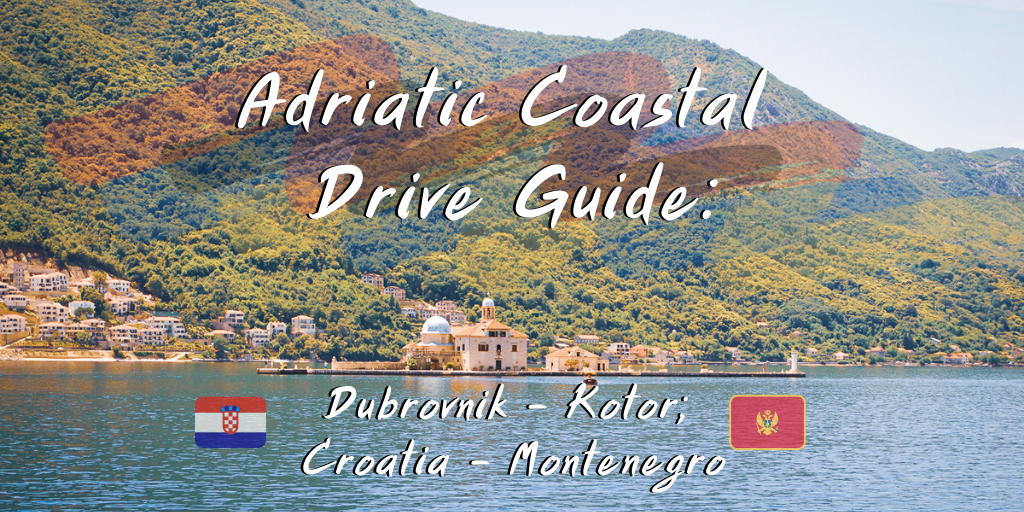 Roughly half the length of Ireland's Wild Atlantic Way, tracing the road which hugs the coast from Dubrovnik in Croatia to Ulcinj in Montenegro takes less than four hours, but stretching it out creates the ideal opportunity to clock up the miles leisurely eating and drinking your way through the towns and villages of this Adriatic coastline.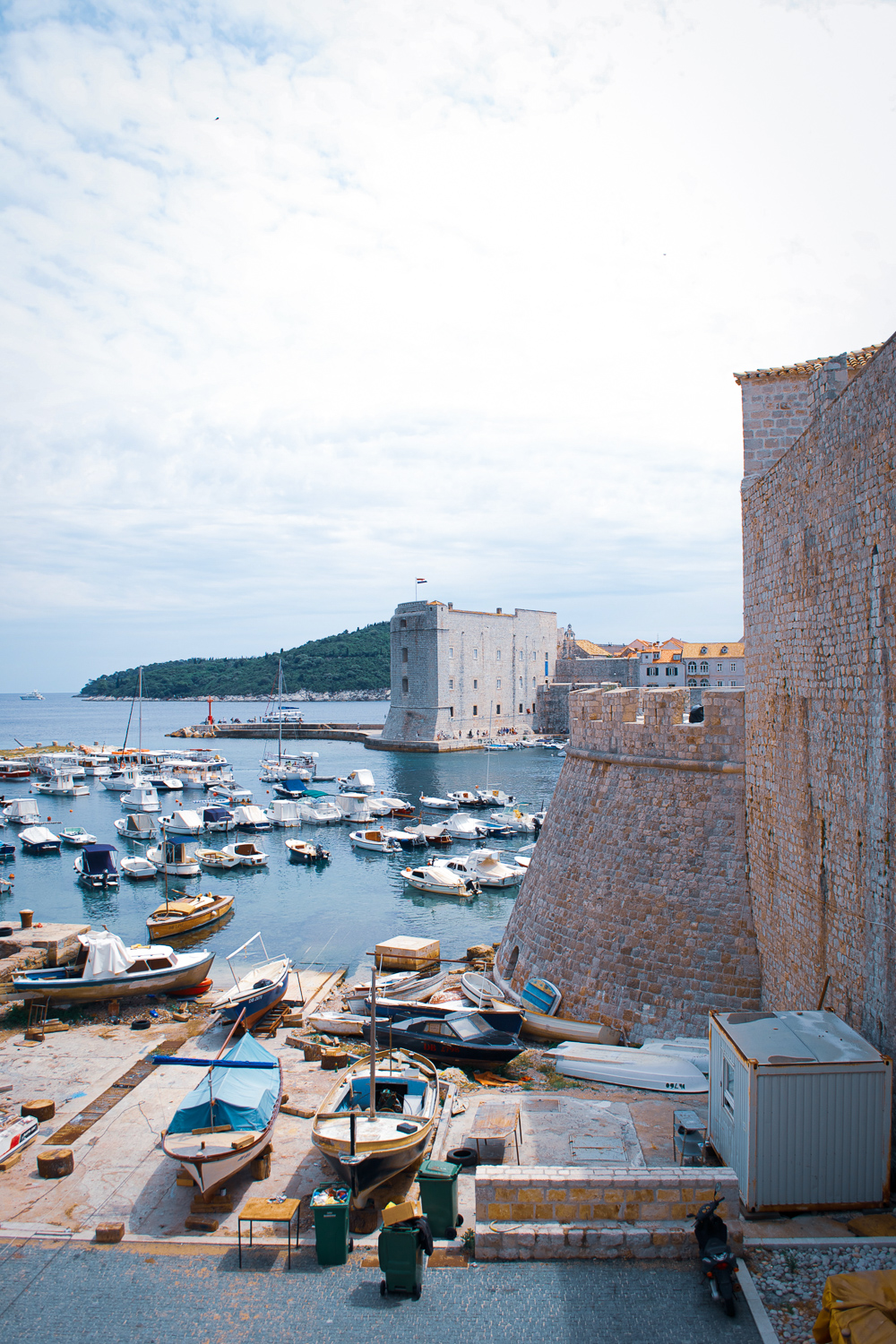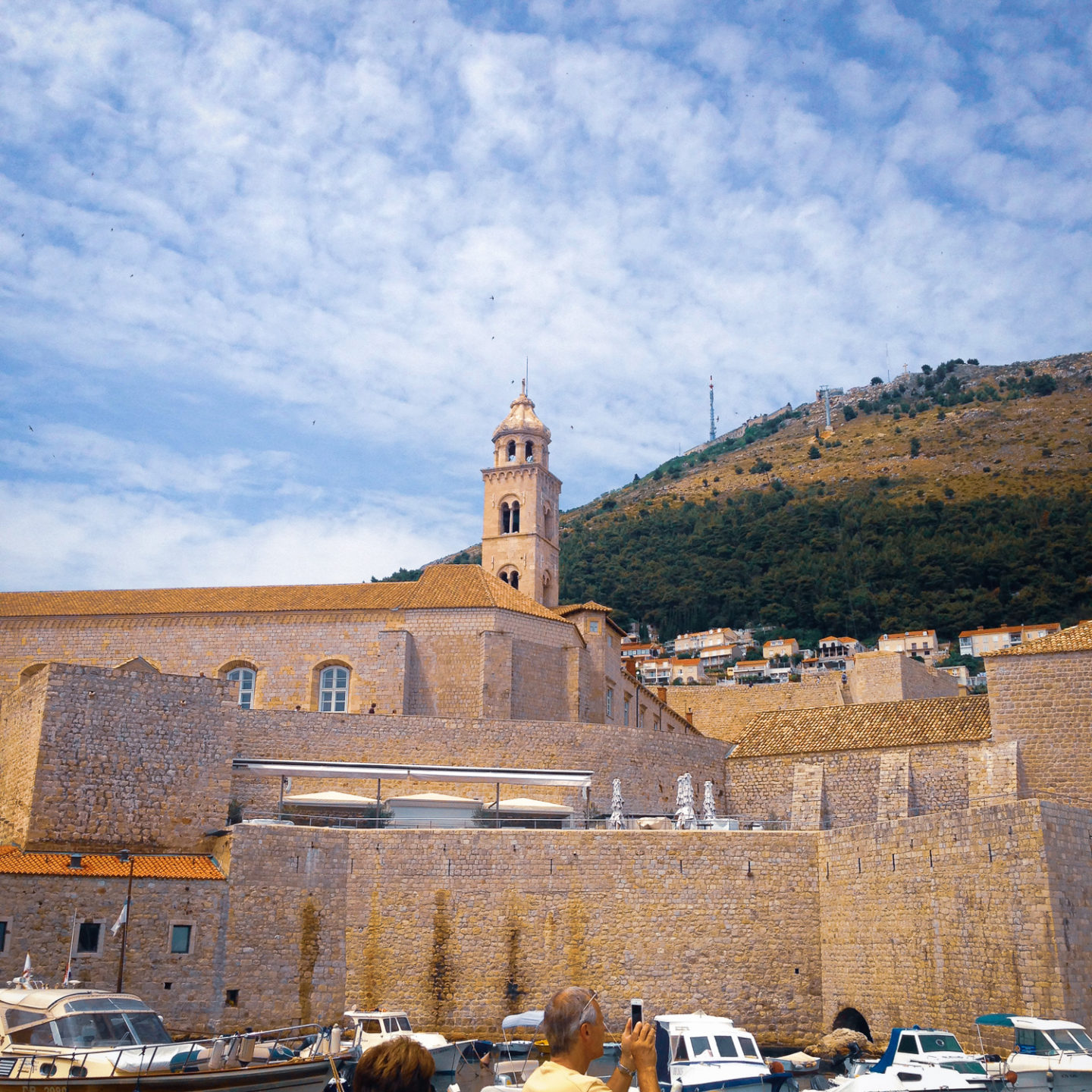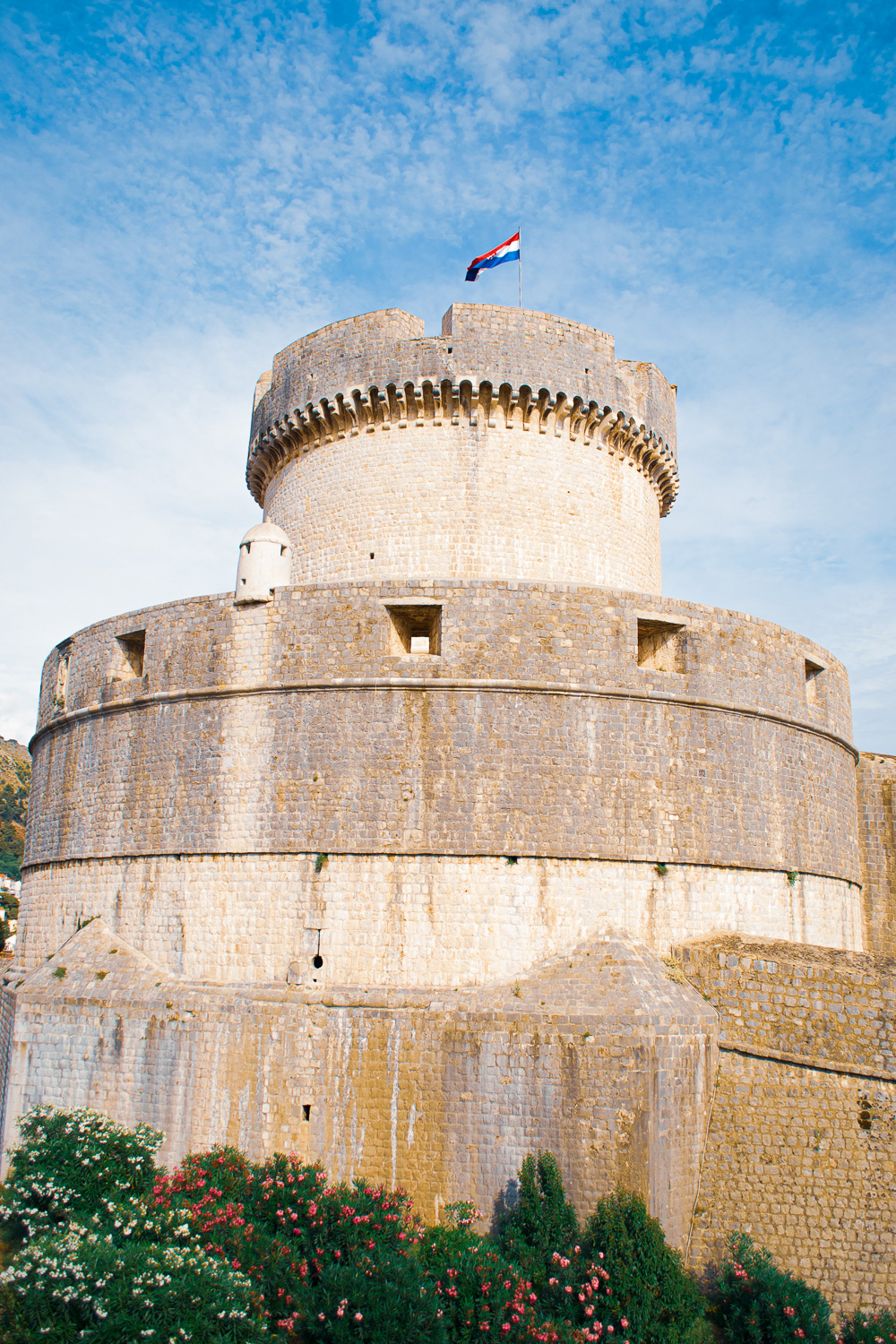 Arriving into Dubrovnik – the best-placed airport for international connections – spend a day in the Croatian city at the beginning or end of your trip. Whilst you're flying into the southernmost tip of Croatia (and Croatia has so much to see and do –– like Zadar, our city guide linked), we suggest – if you're this far south – making Montenegro the meatiest part of your travels.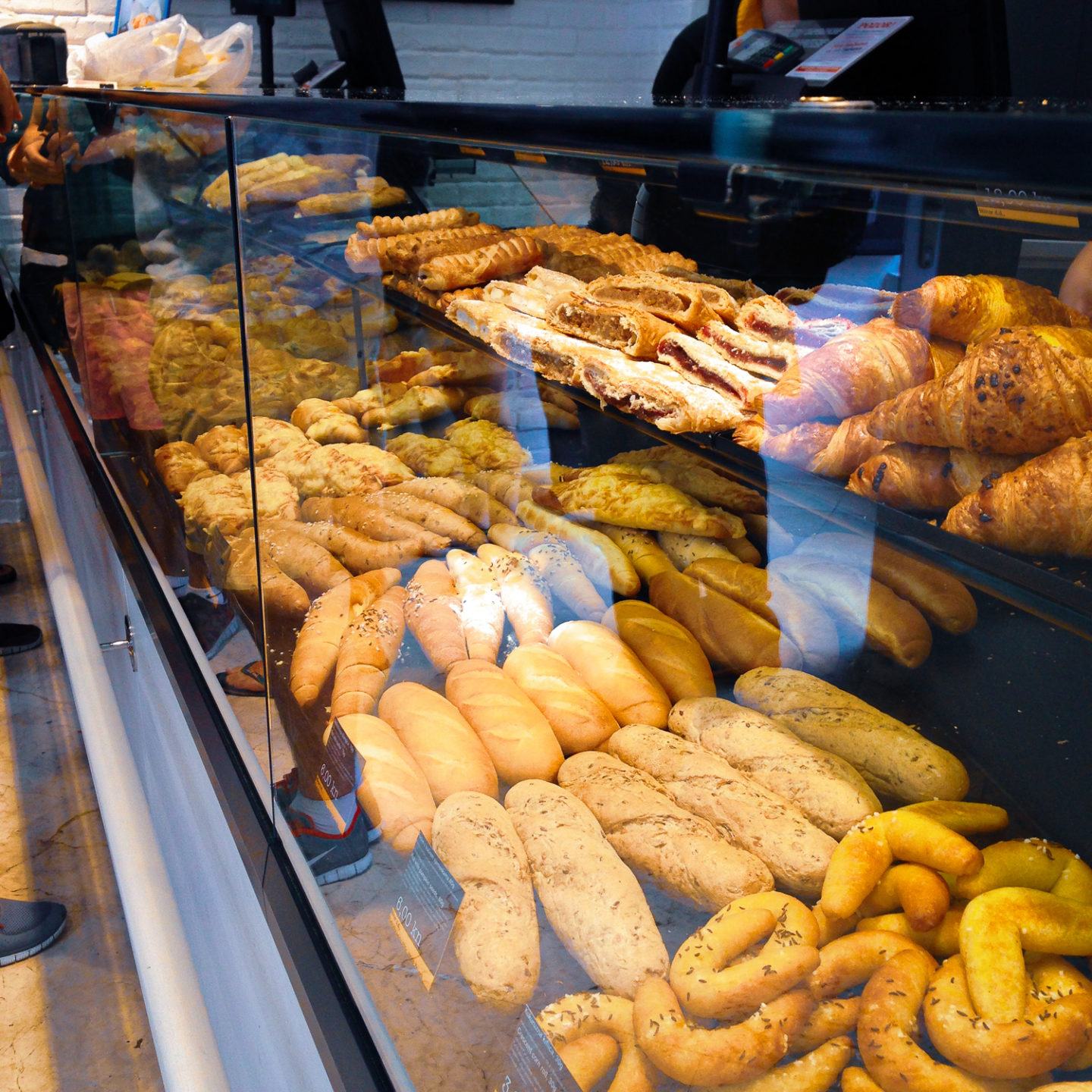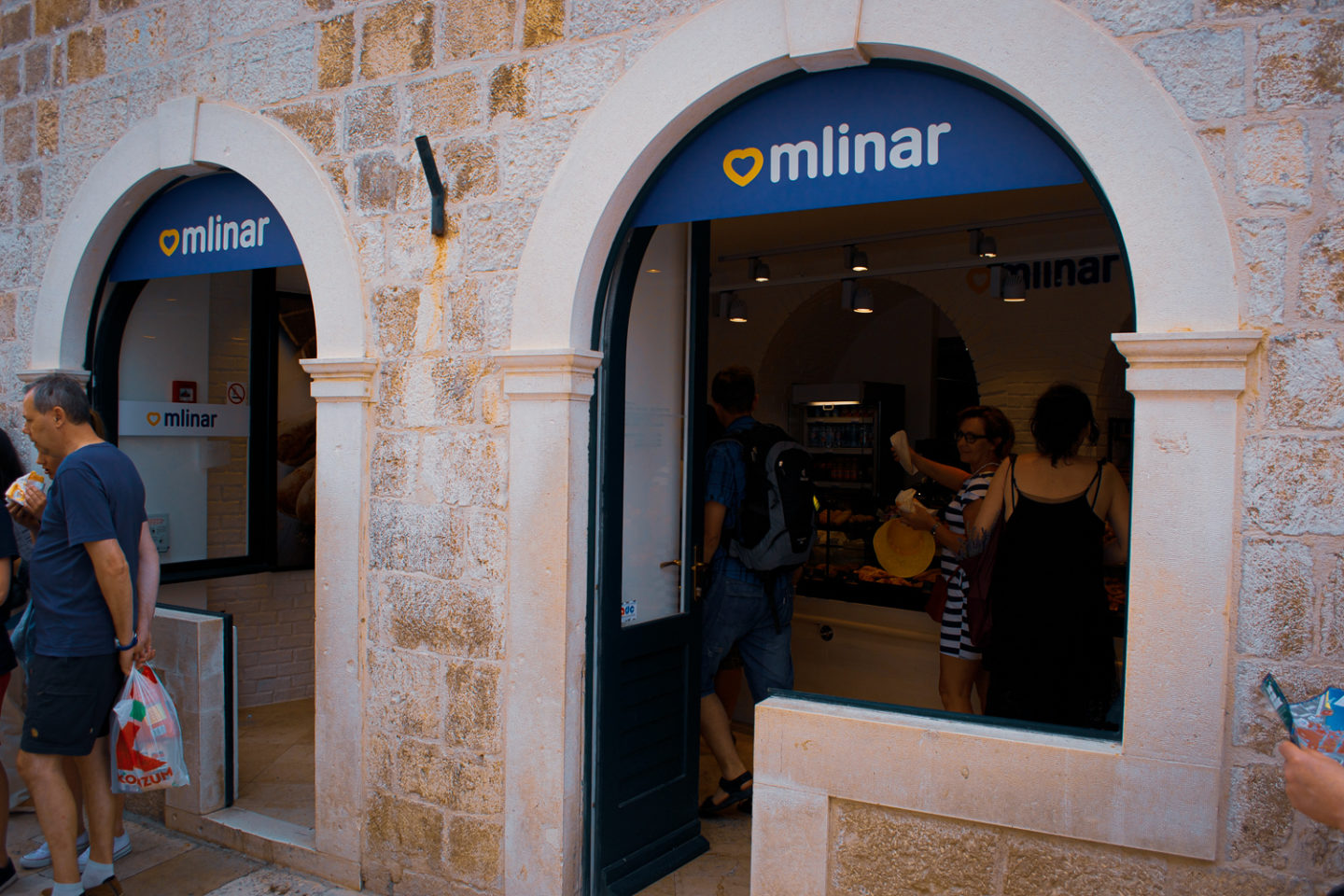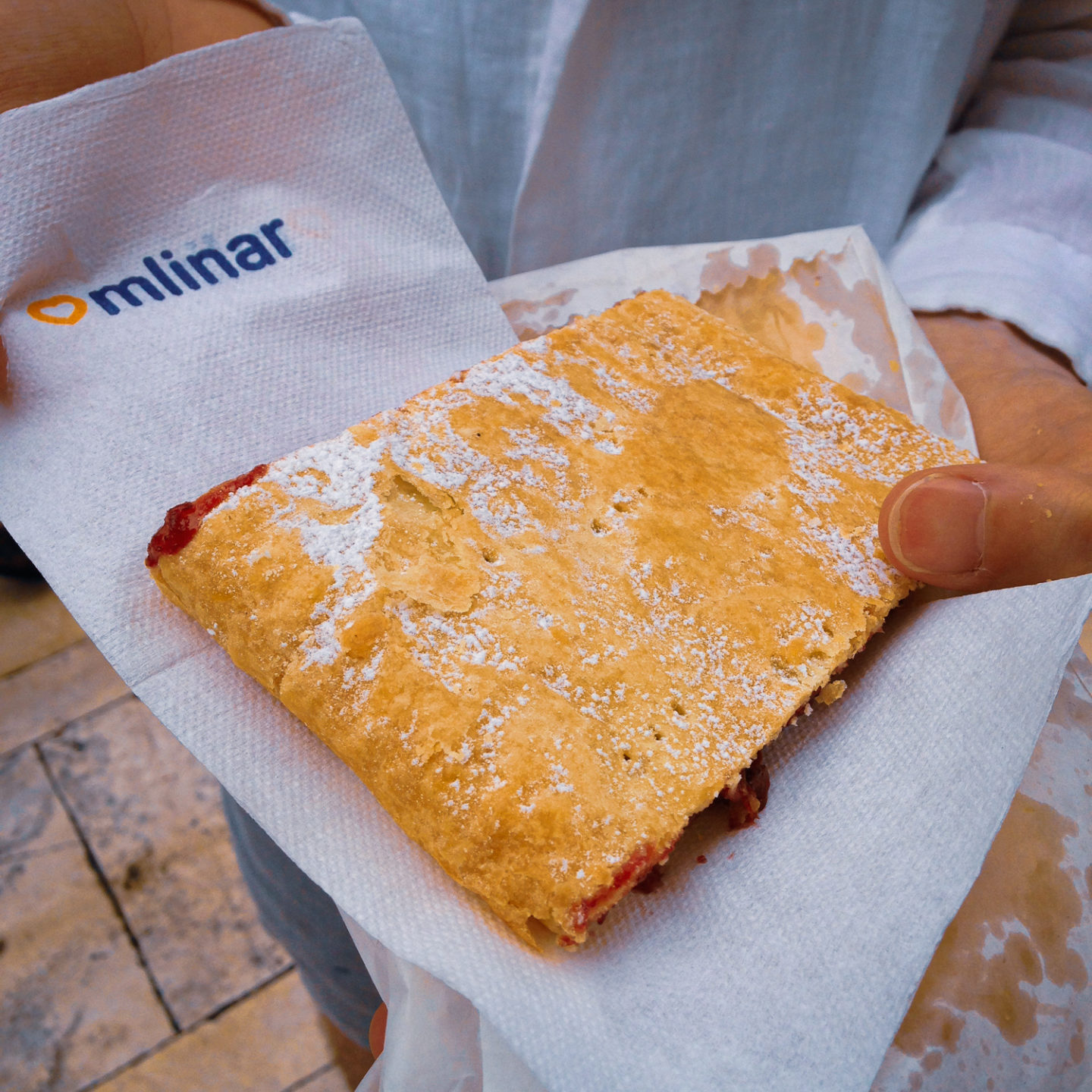 Grab a boureka from Mlinar, the Balkan favourite of snake-shaped sweet or savoury filled filo pastry, before walking the stunning town walls. Laze at the hidden and literal hole-in-the-wall hotspot Buza, a bar stunningly etched into the cliff face, for a few hours over some drinks before dinner at Restaurant 360 – Dubrovnik's premier fine dining destination.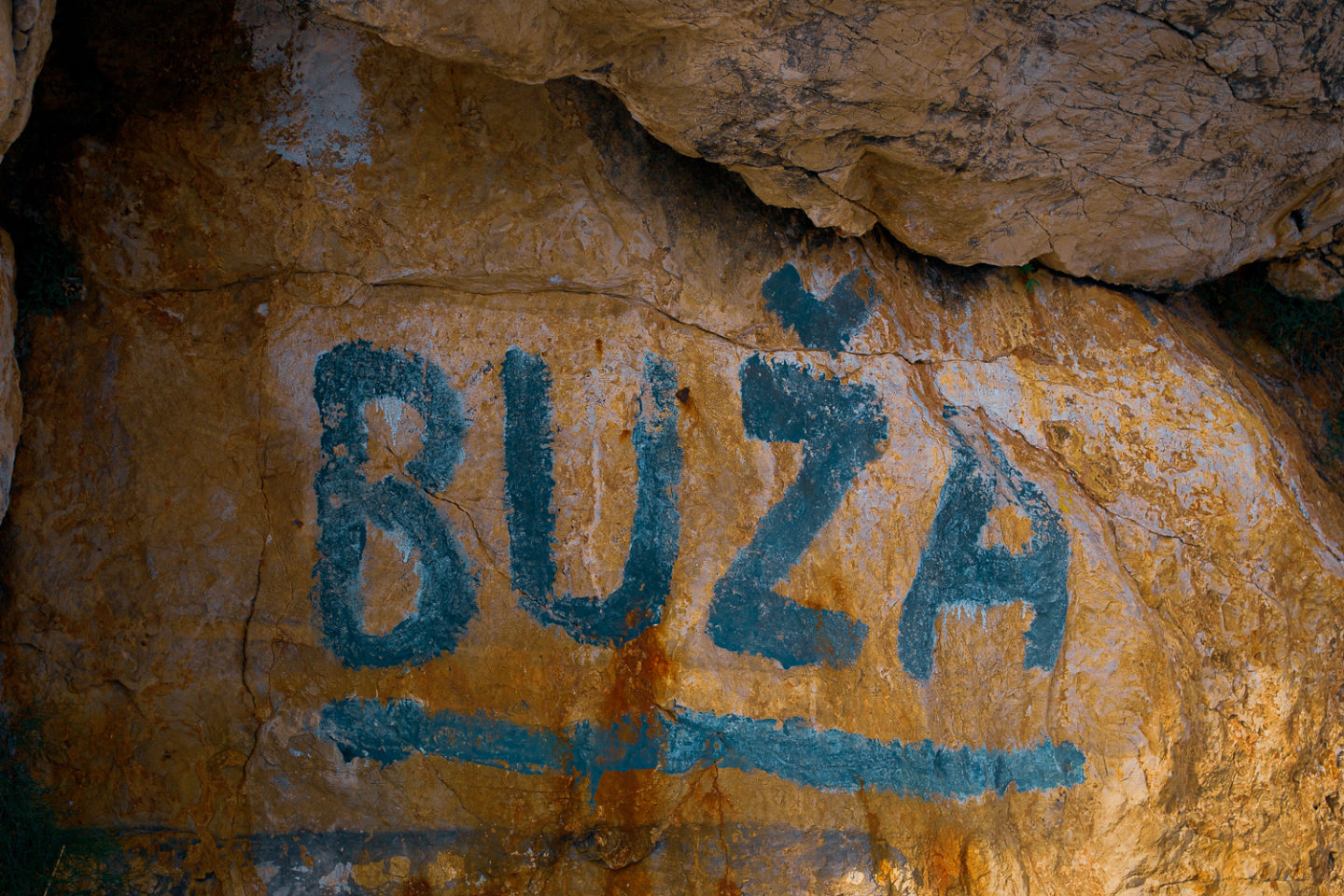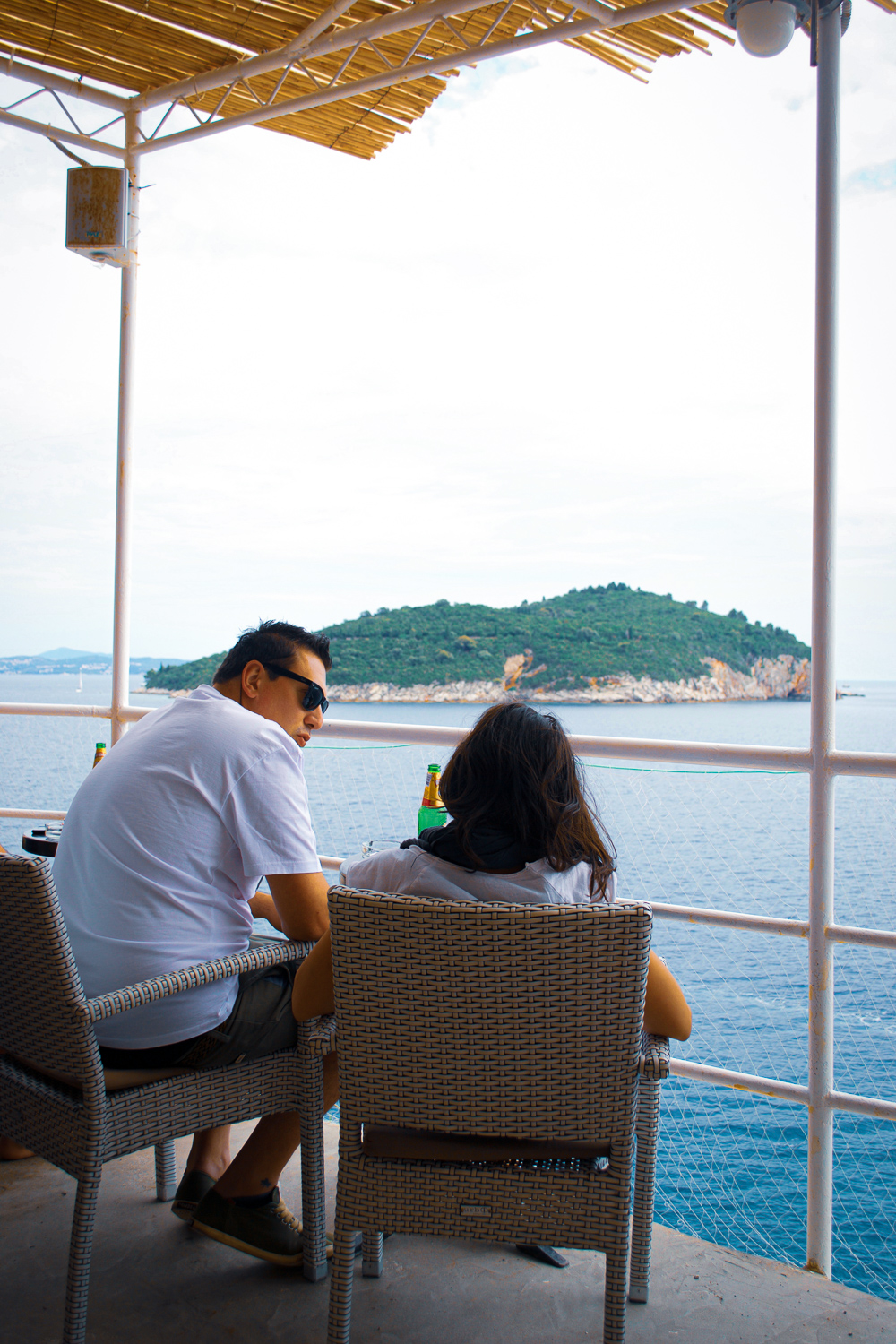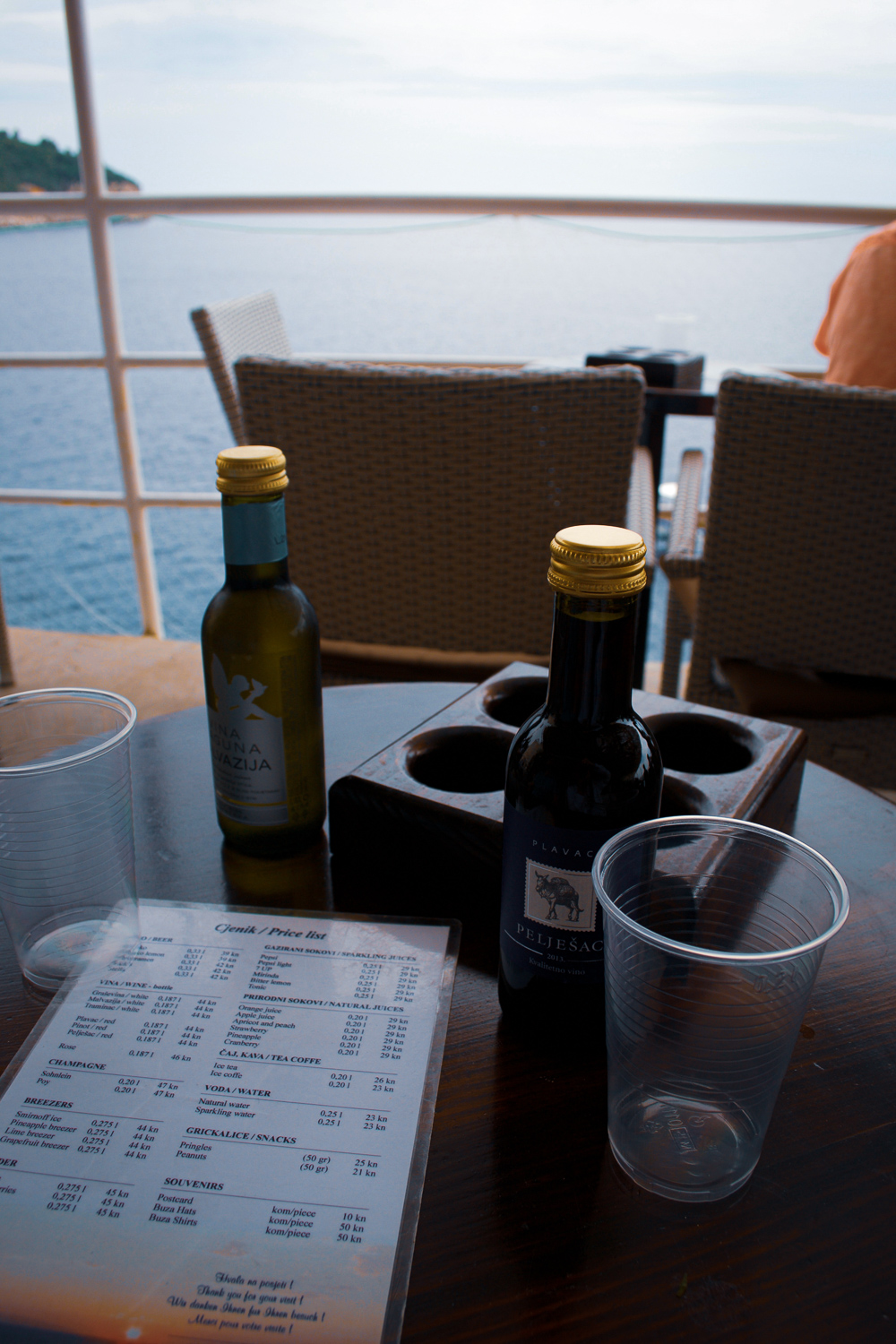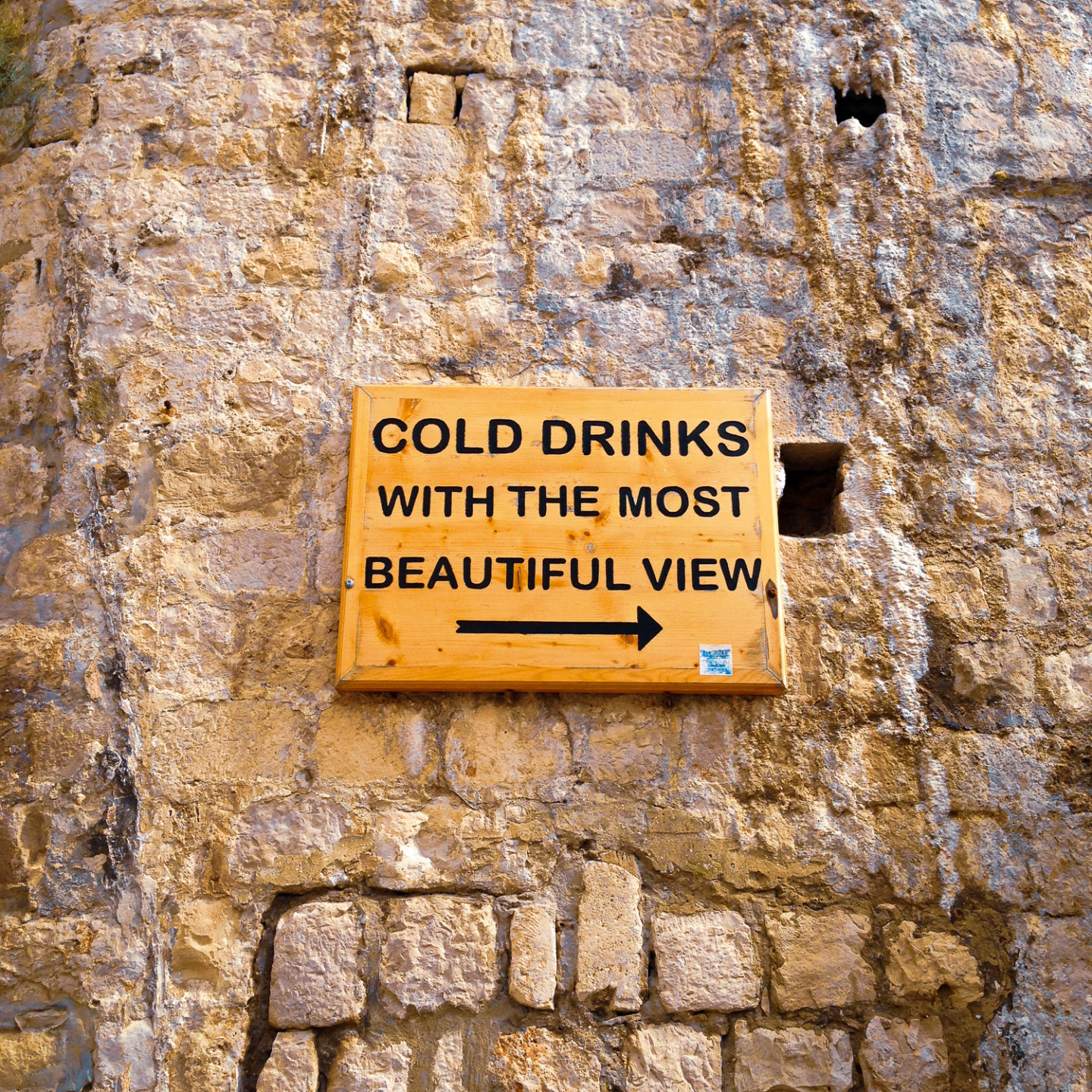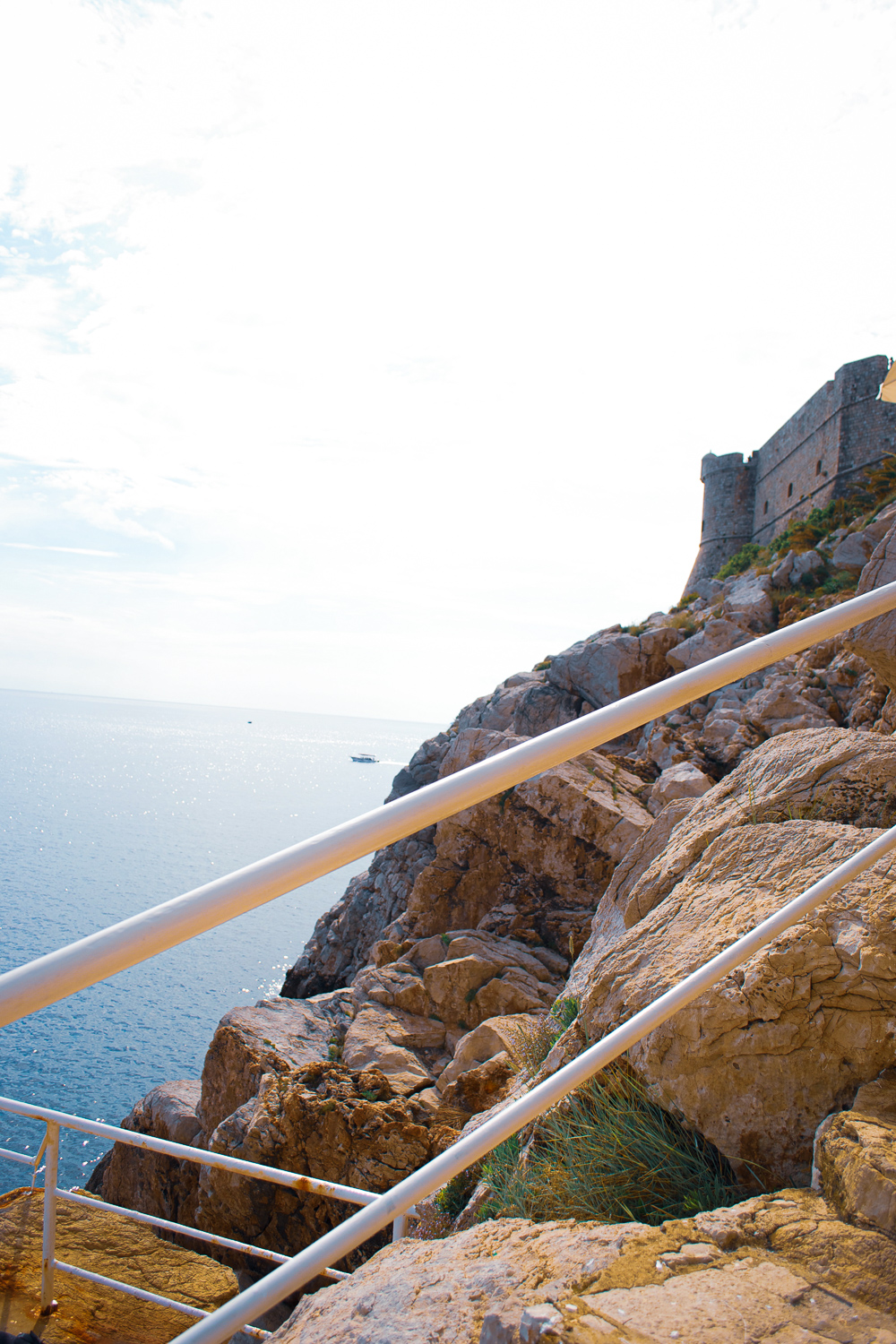 Set atop the city, literally between the turrets of the old town walls, chef Marijo Curić's seasonal menu at Restaurant 360 celebrates all that encompasses Mediterranean cuisine particularly shining a light on the best Croatian produce. We wish we had more time in Dubrovnik and had more to report on, but this is enough for a day or an overnighter.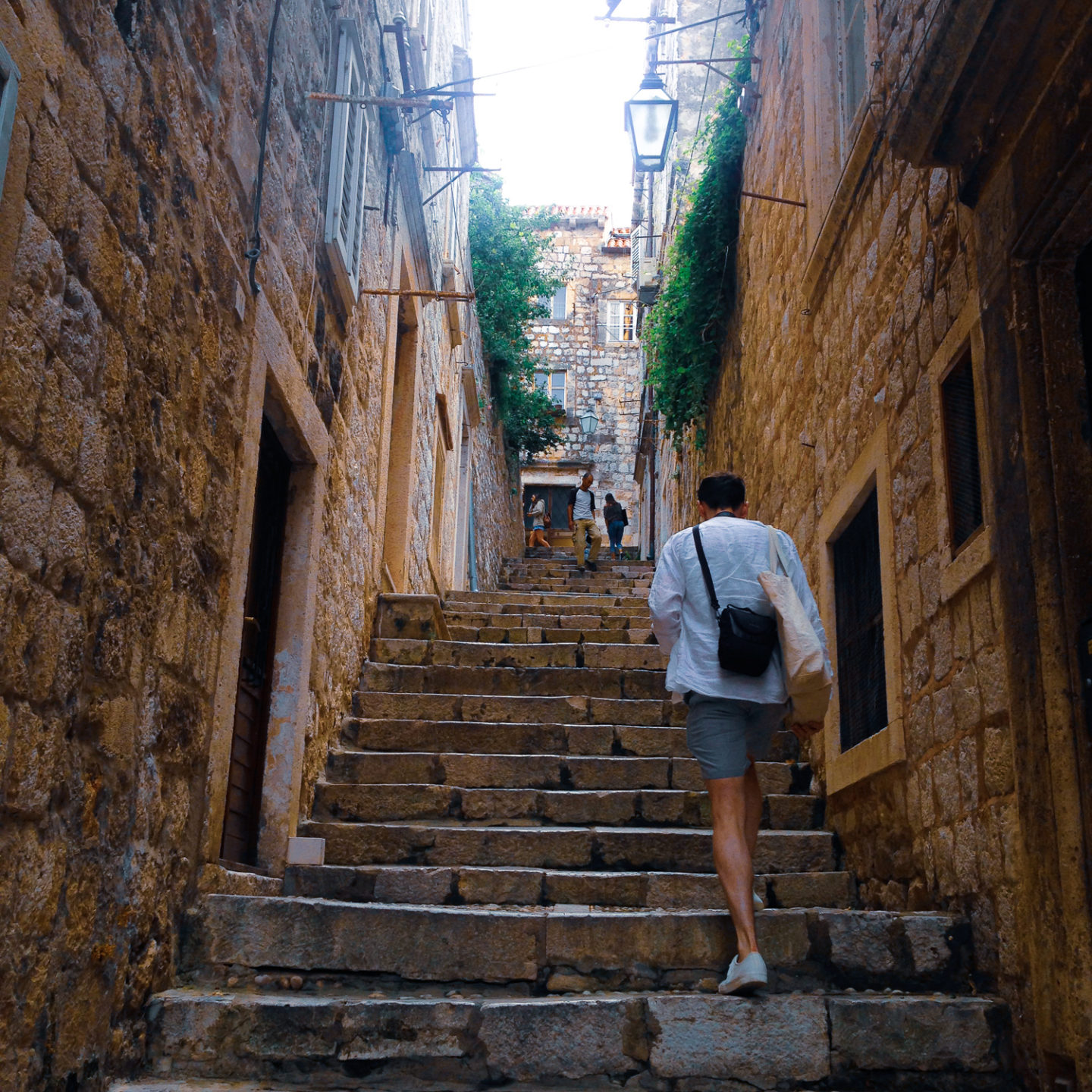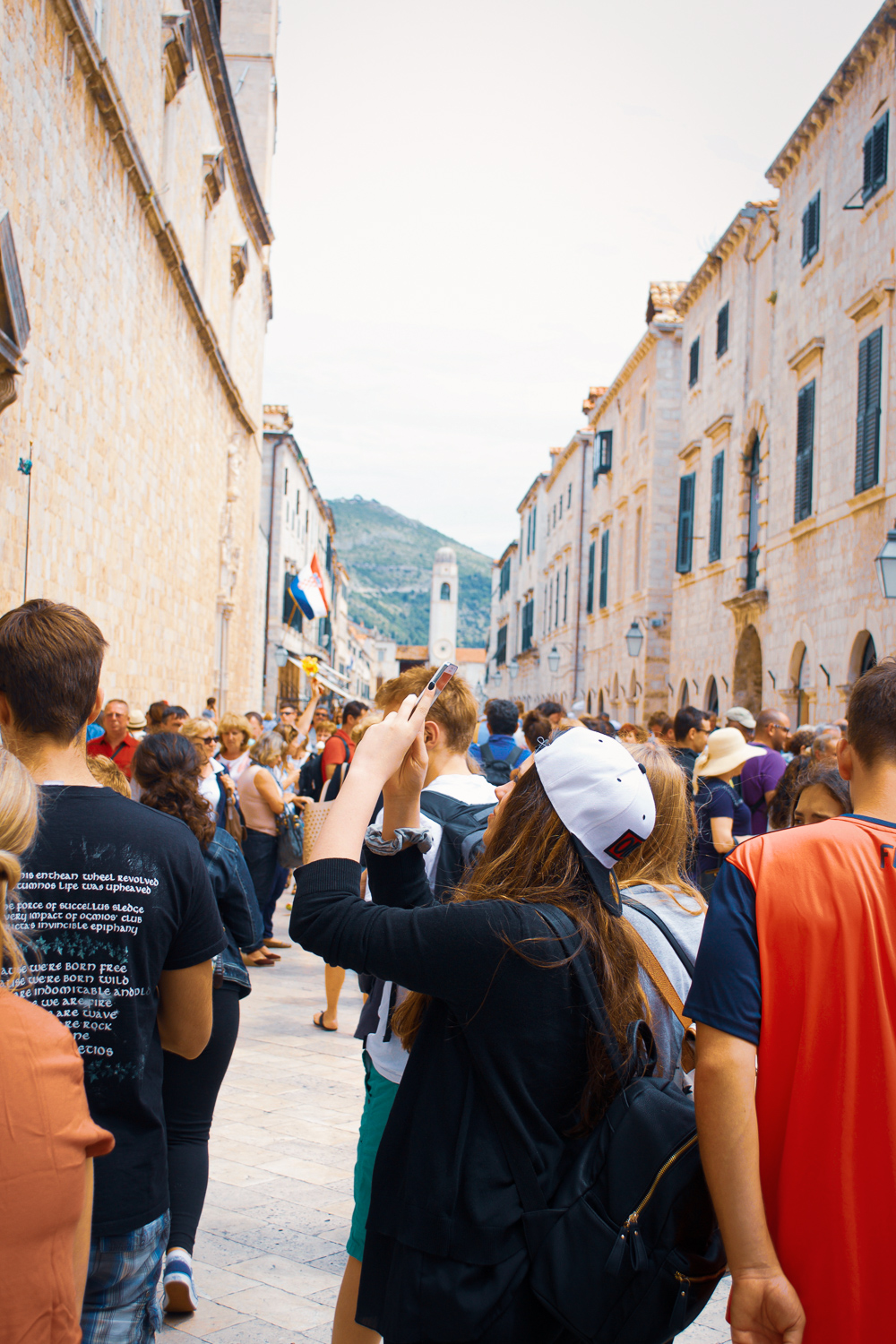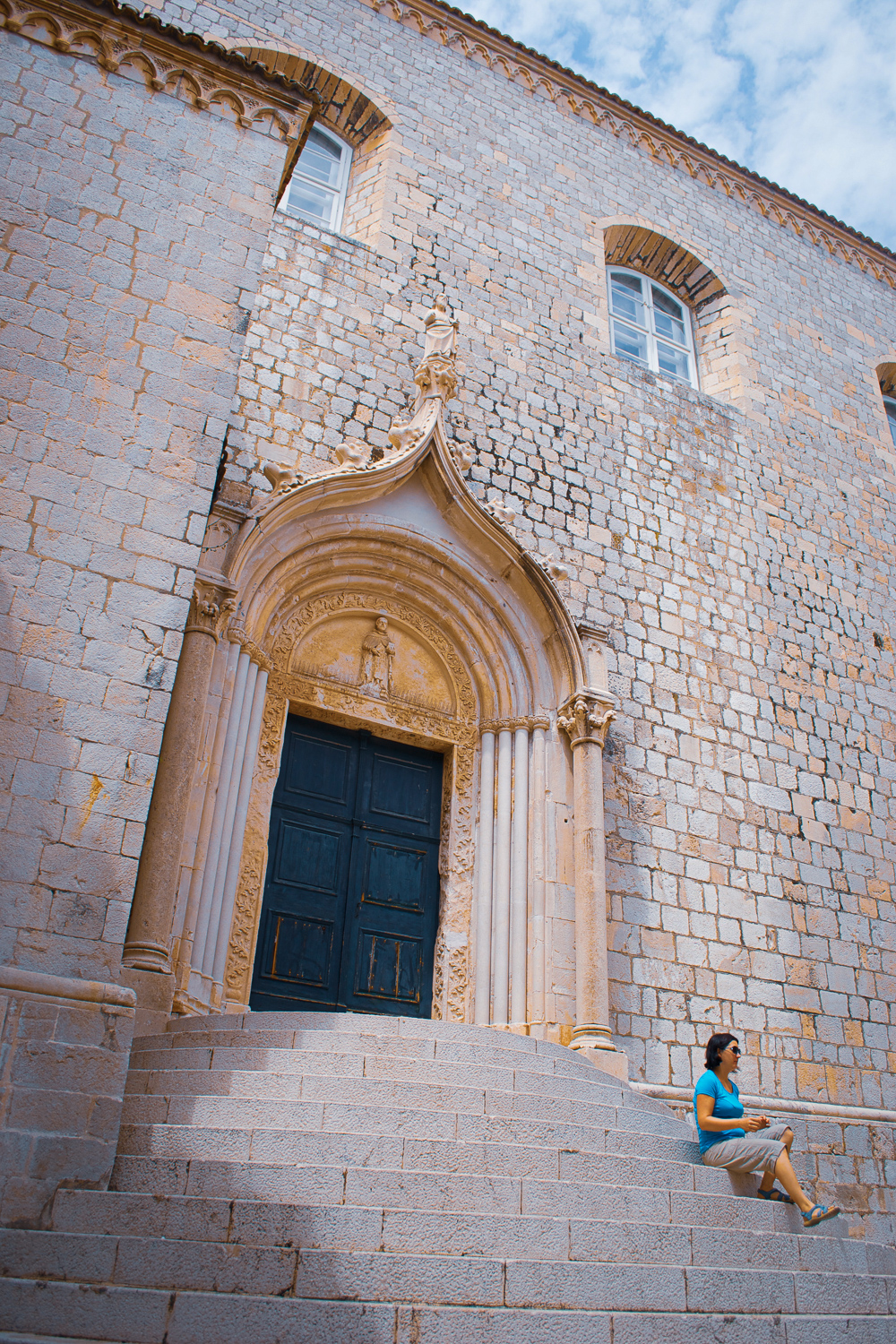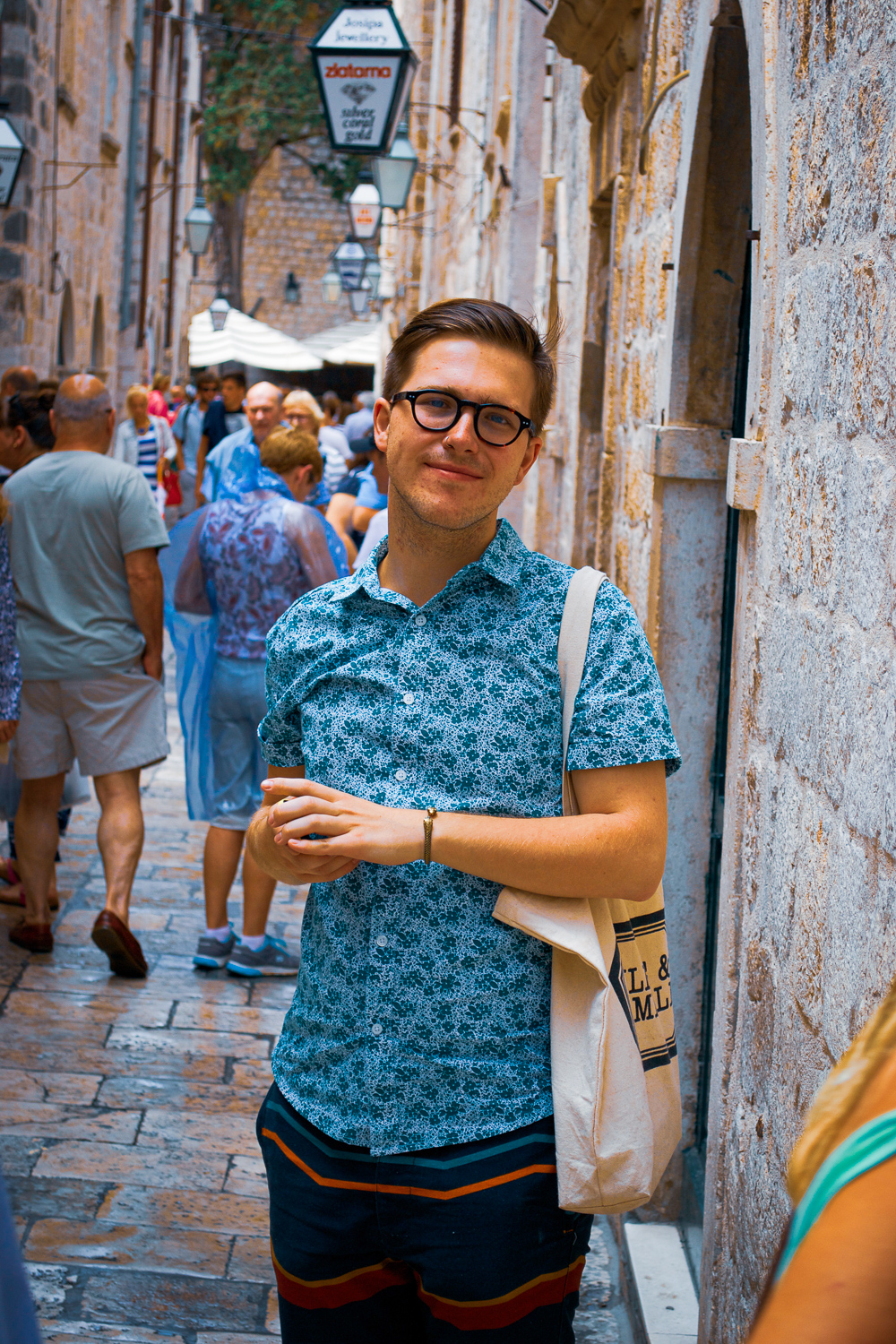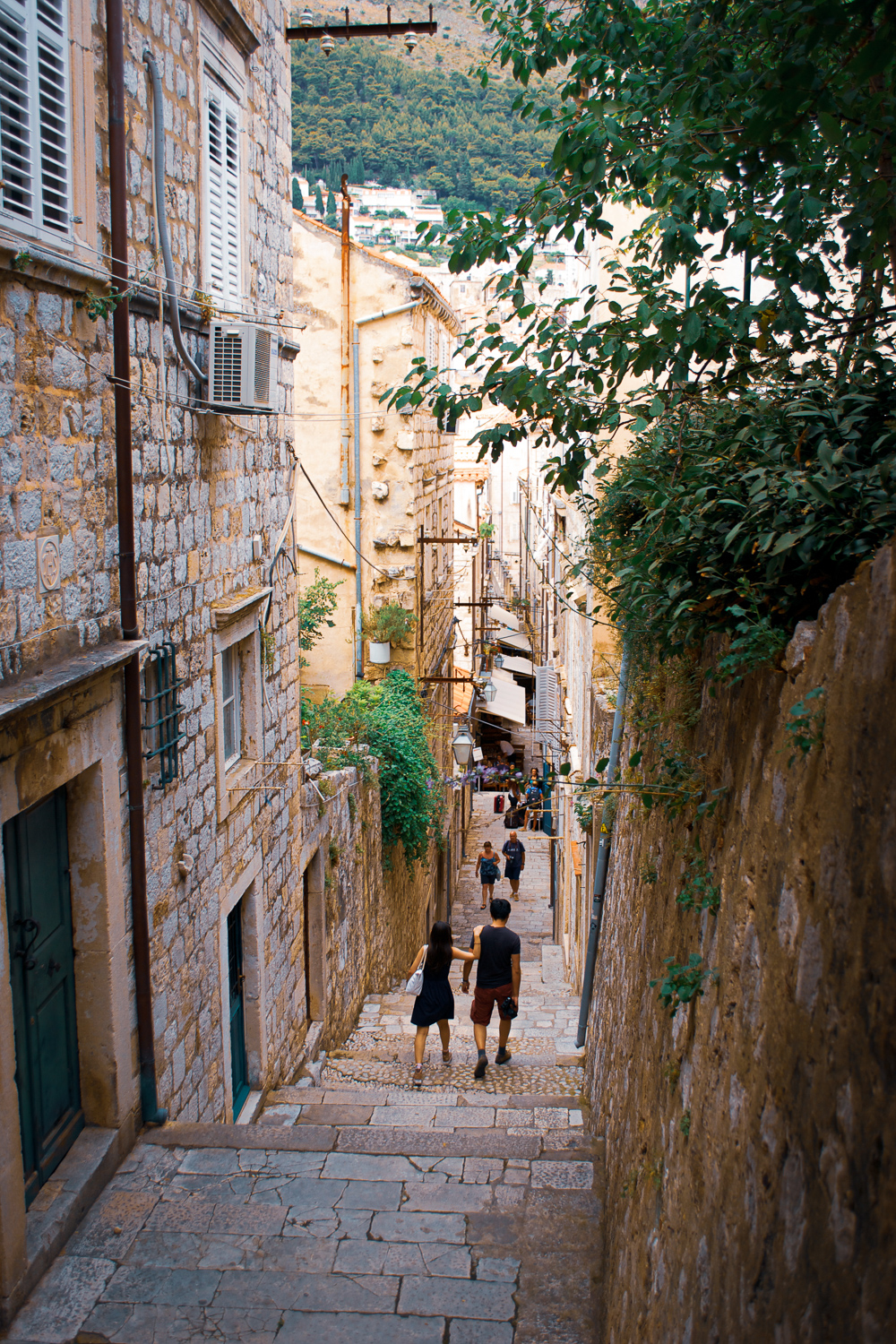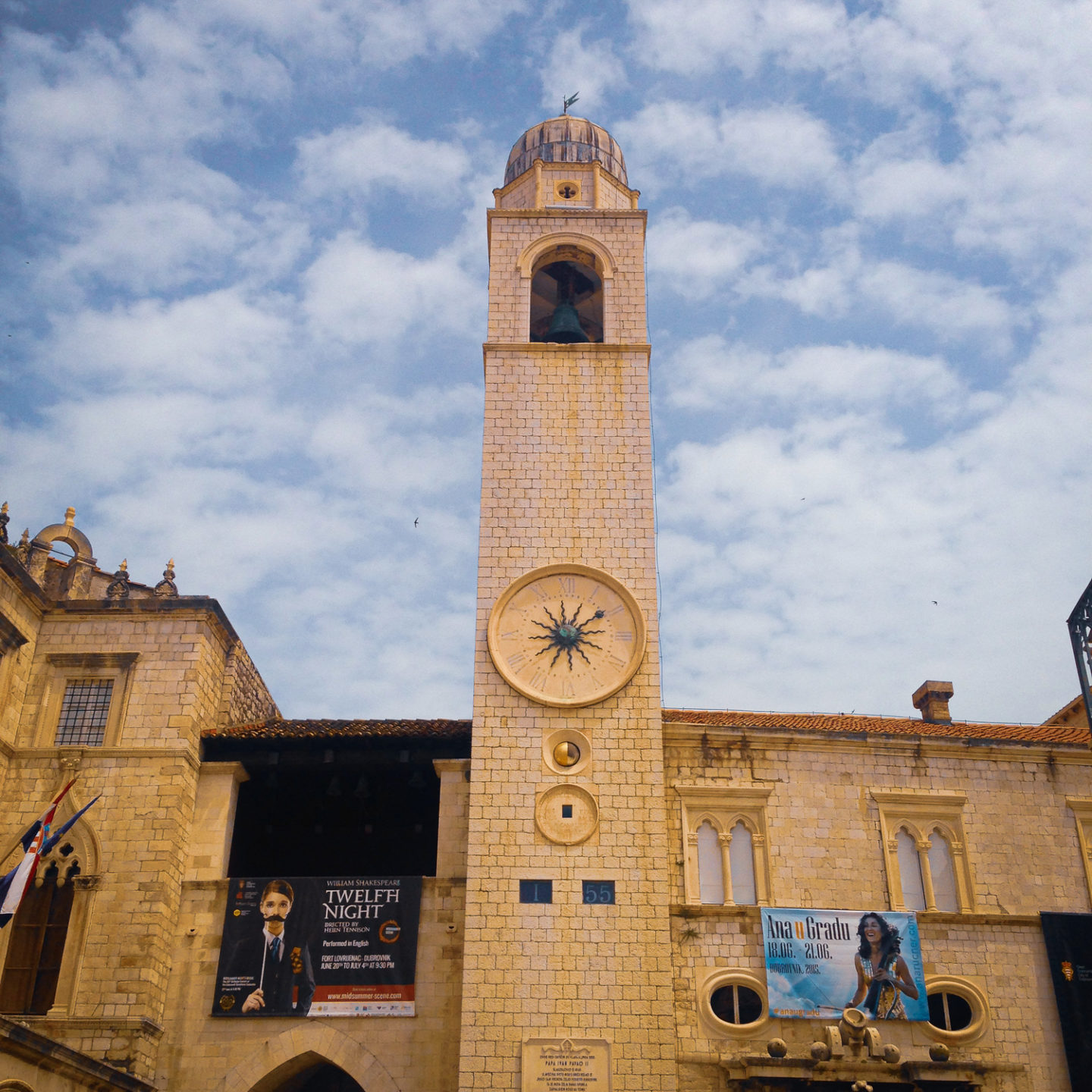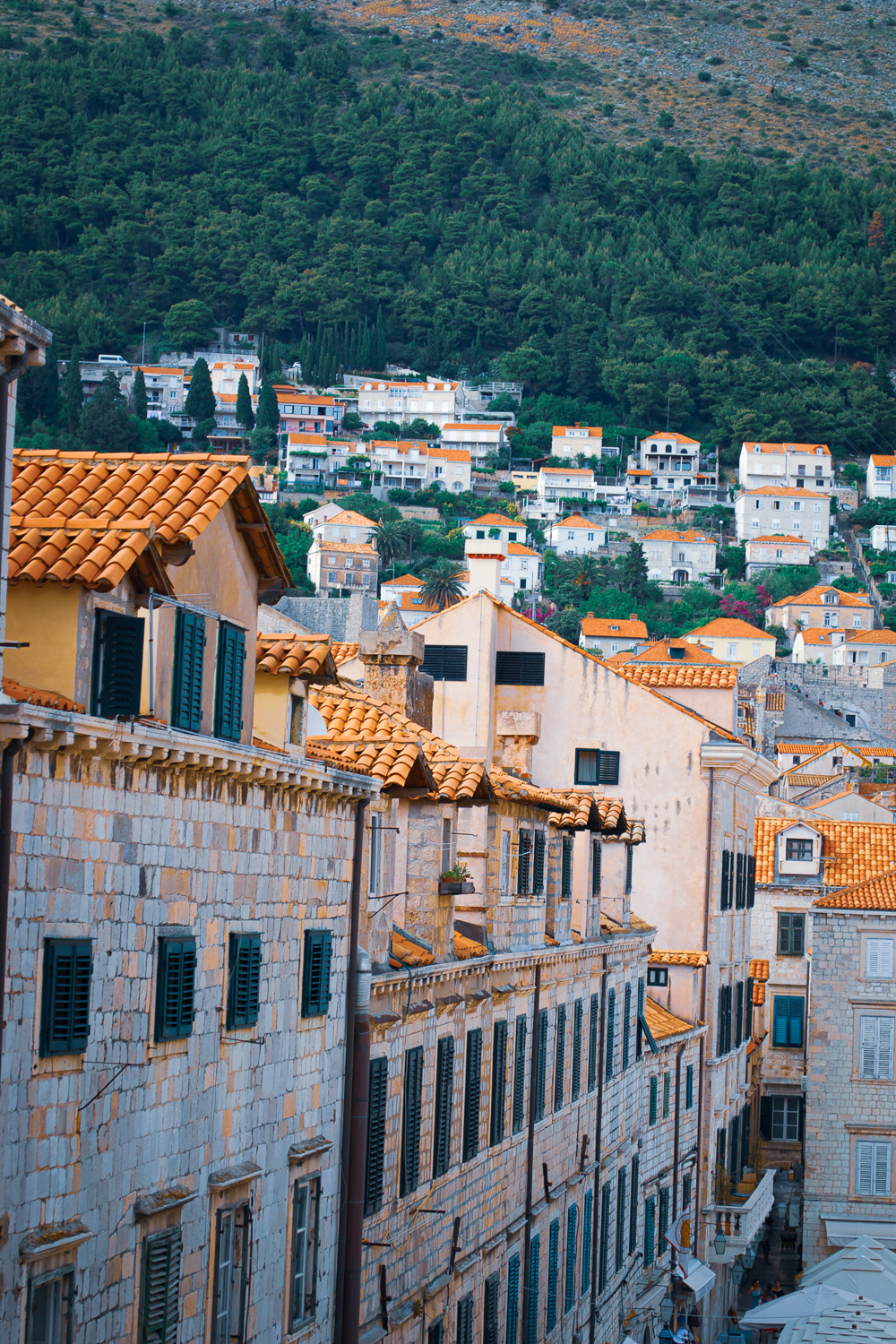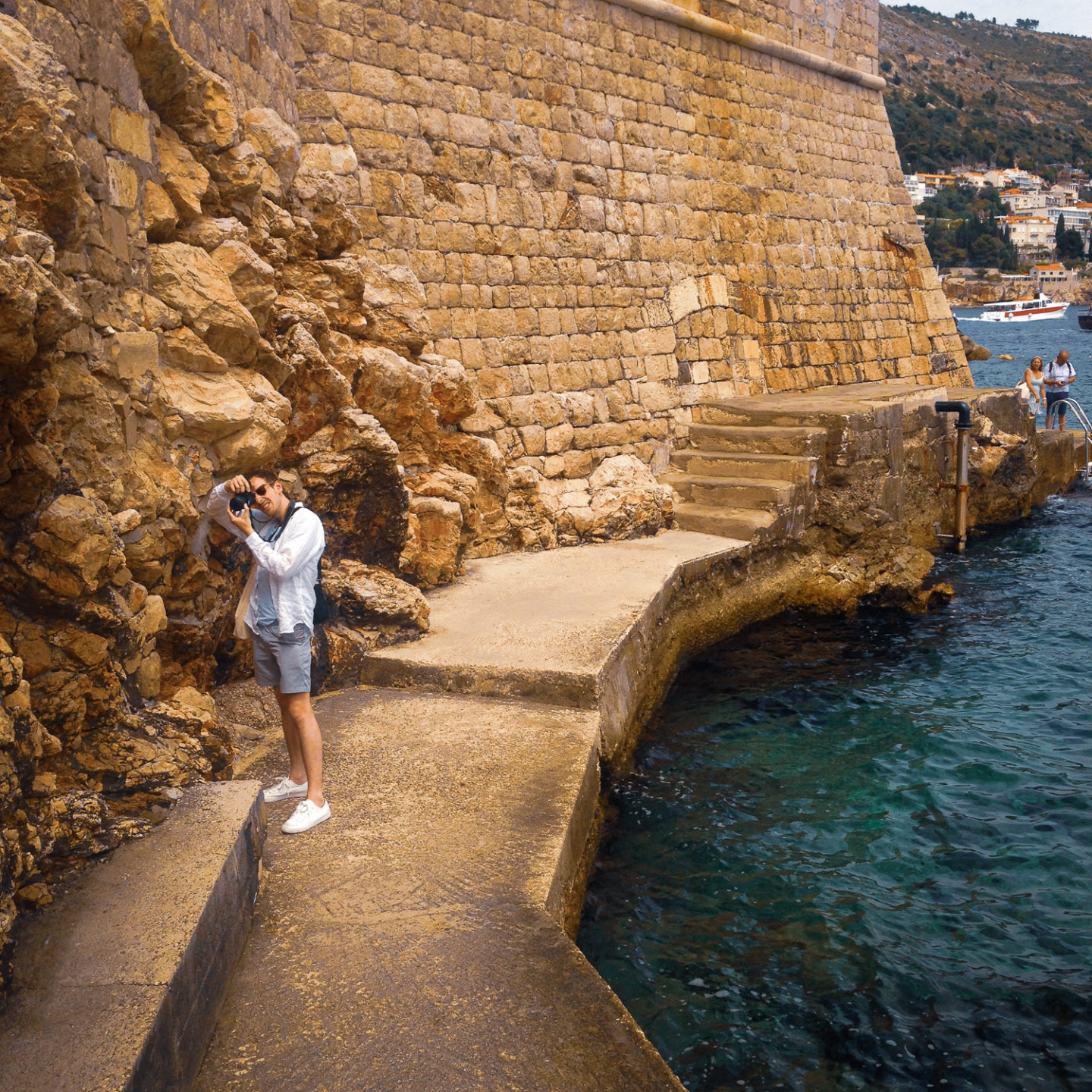 Then, hit the road, traversing the mountainside highway with sheer, almost barrier-less drops into the Adriatic at one side, you may cling to your seat but within an hour you've made it deeper into the Balkan peninsula to the border with Montenegro. Border crossed and passports stamped, the first big town you hit is Herceg Novi, or the town that time forgot. Slightly run down with not much to see, it's an unfortunately lacklustre opening for what lies ahead.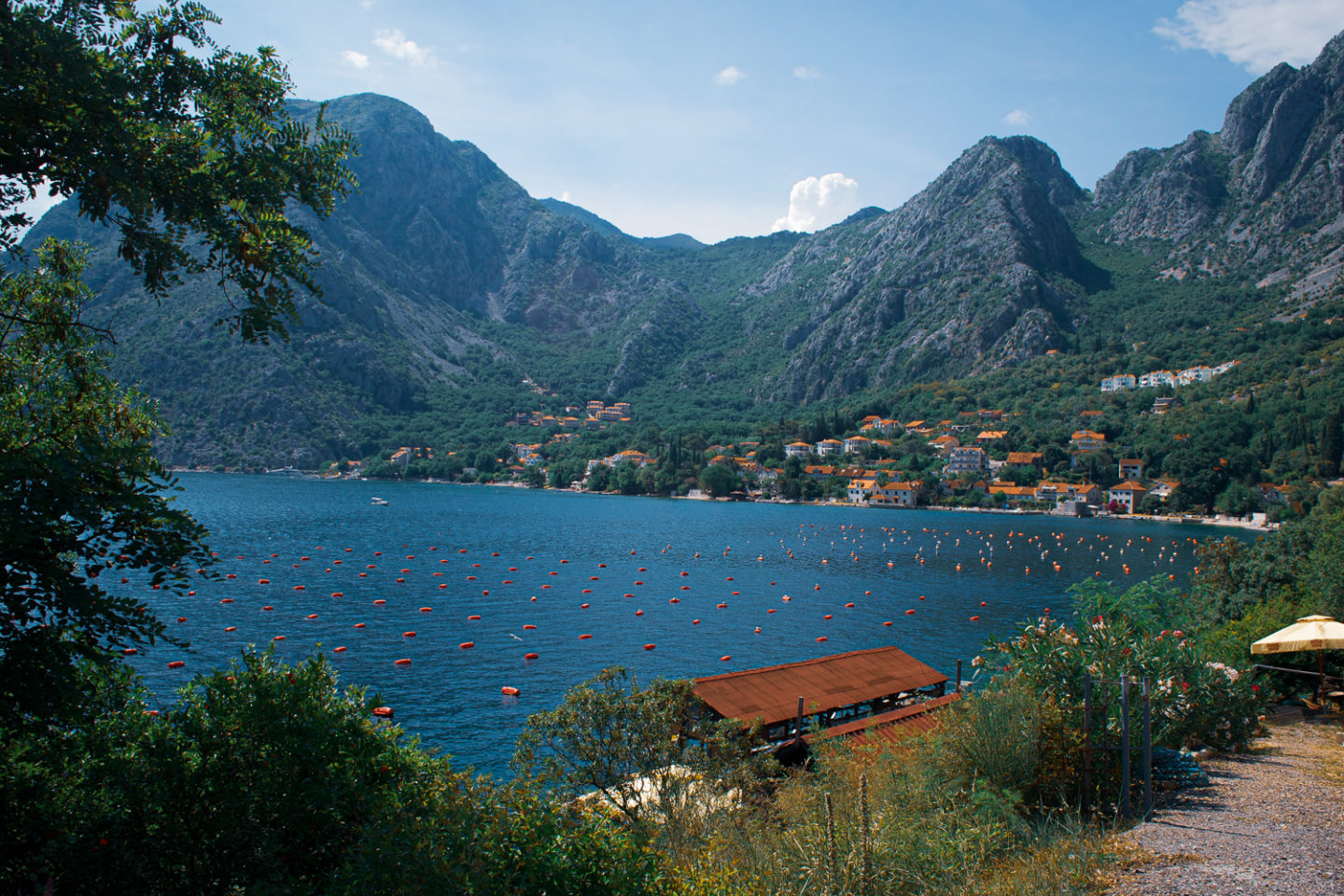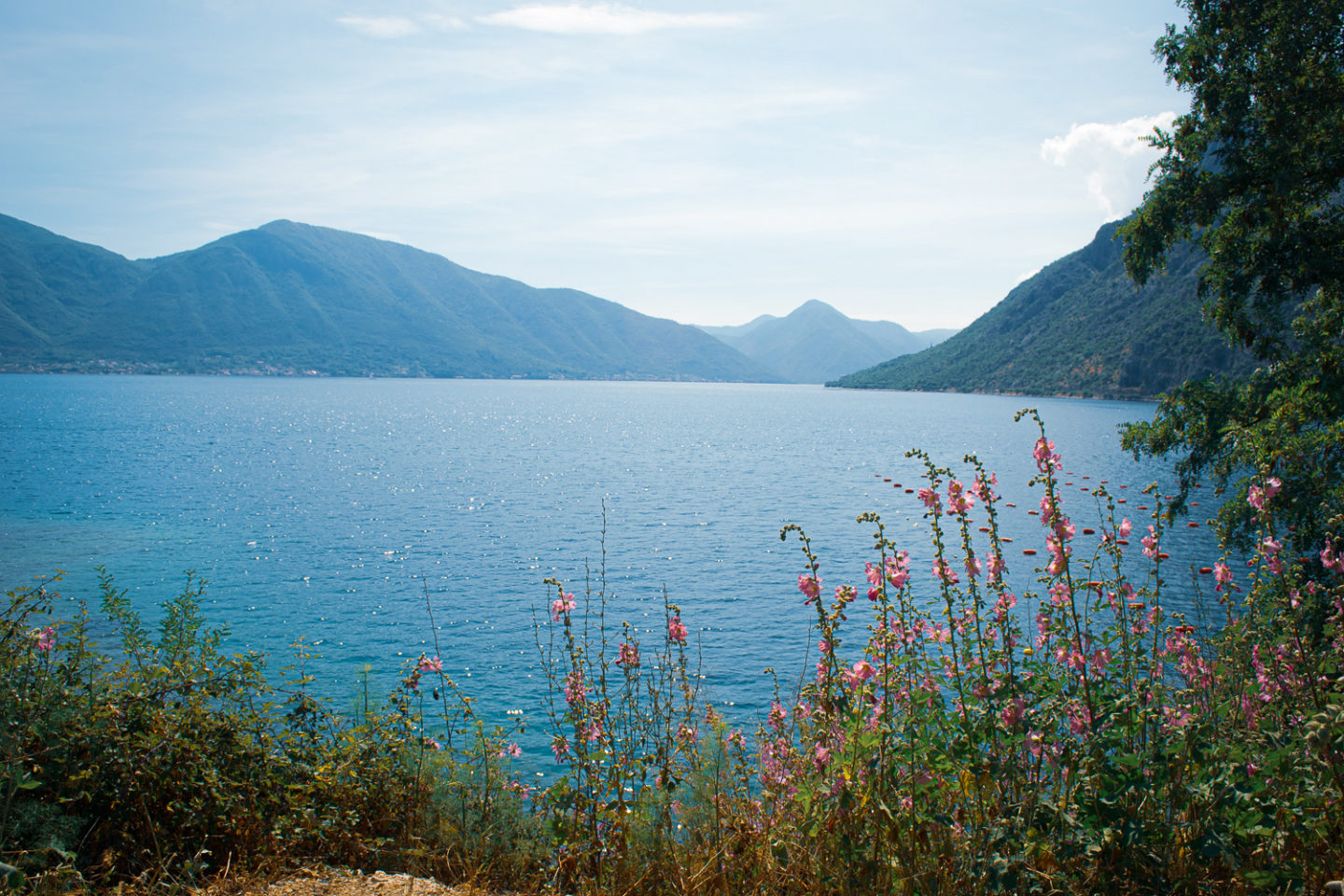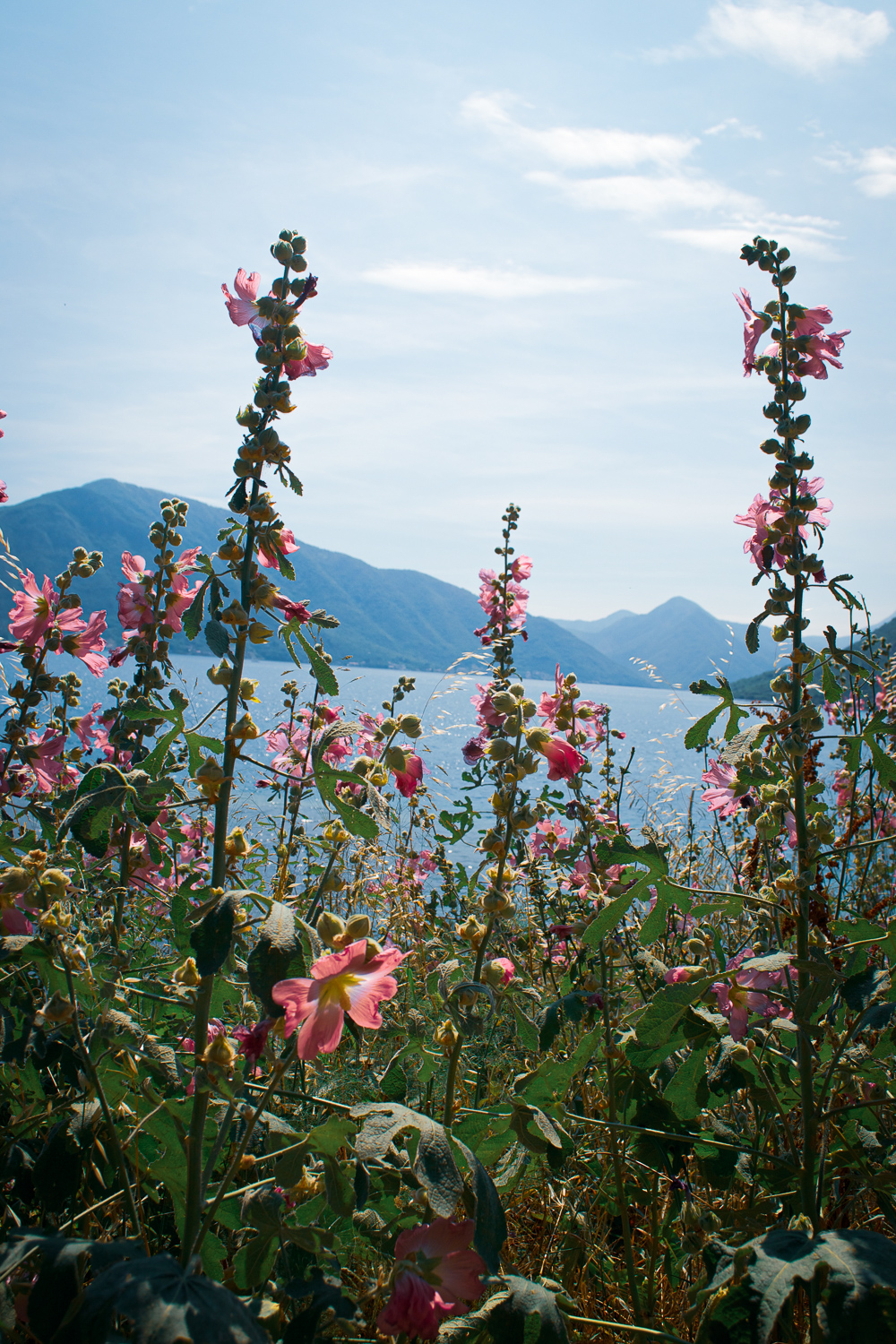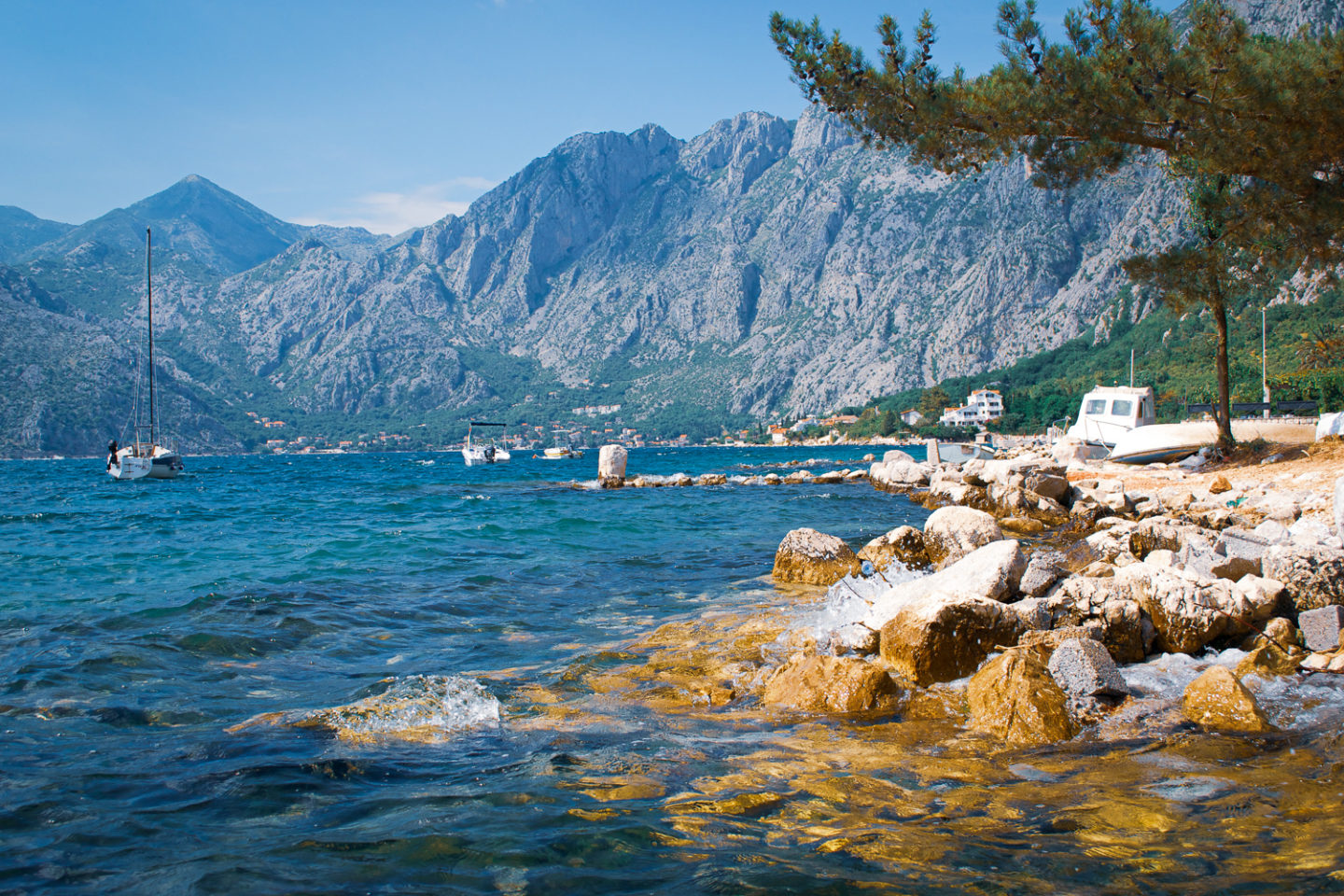 Half way between Herceg Novi and Kotor, a lush and leafy off-road area outside Morinj hides within a converted old mill which is widely regarded as one of the best restaurants on this driving route, Konoba Catovica Mlini.
Local seafood, grilled meats, fresh salads and Adriatic interpretations of French classics fill the menu with a full wine selection of old school reds from the cellar and young Italian whites. Most restaurants on Montenegro's Adriatic sea coastline specialise in a particular cuisine – Dalmatian/Italian – with lots of pasta, grilled seafood, high quality olive oil, garlic, herbs and locally-produced wine.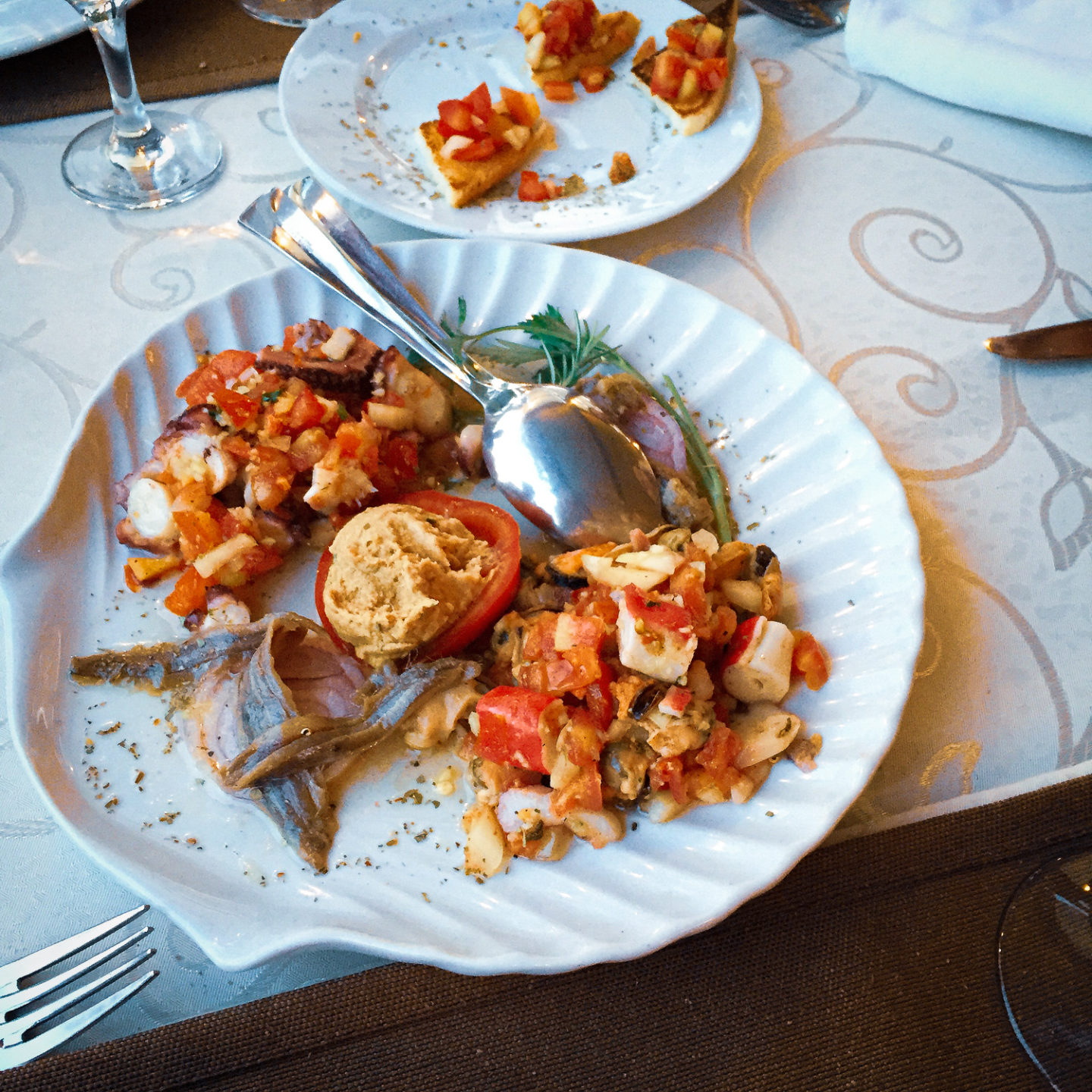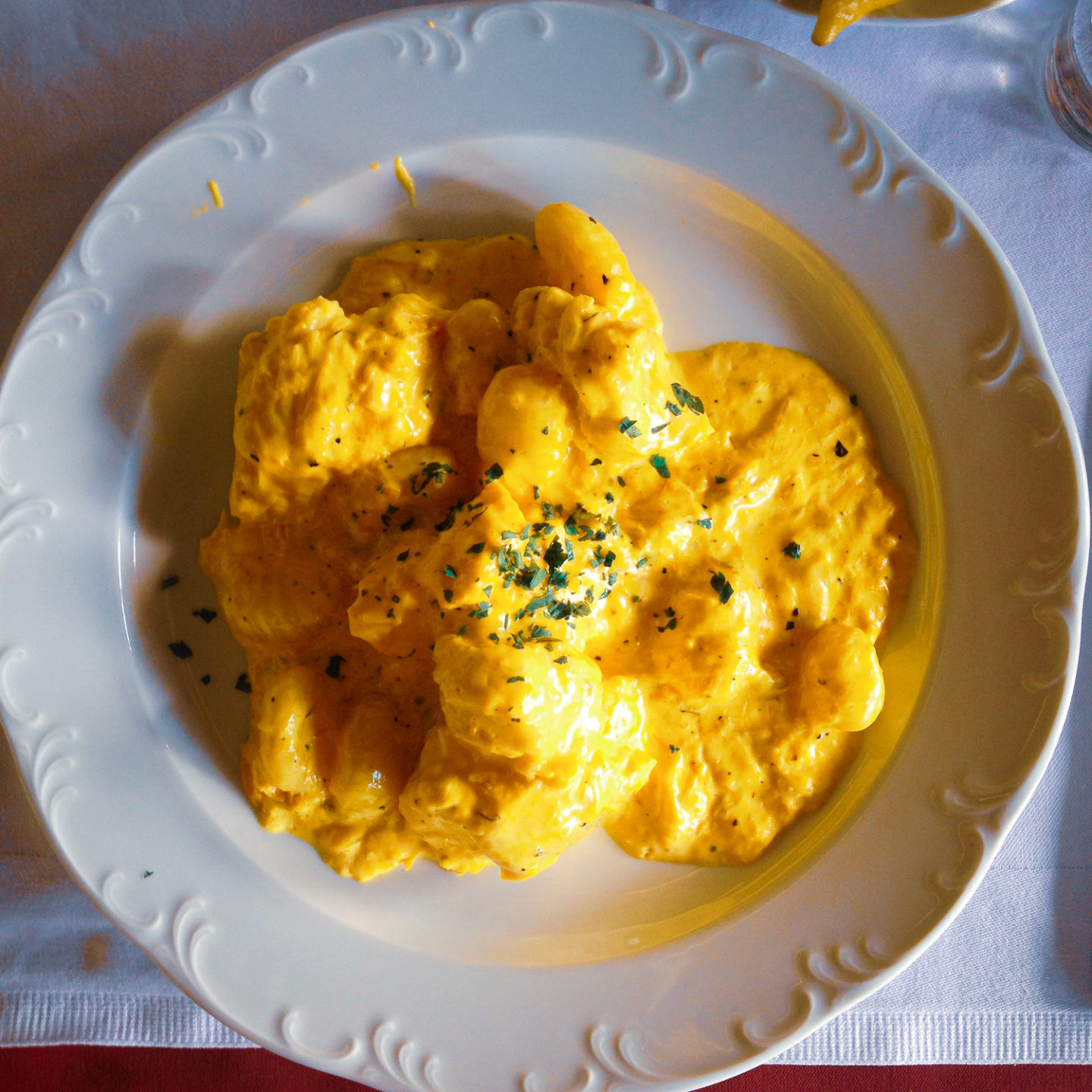 Traversing the fjord-like Boka Kotorska (Kotor Bay) with all its twisting turns offers a different dimension to a breathtaking landscape at every glance. From soaring cliff-top heights to seaside fishing villages right by the lapping water, and back up and down as quickly again. It's a photographer's dream, but not entirely ideal for those prone to car sickness. For a coastal route, you'll be surprised to find the roads in fairly good condition, if a little bumpy and narrow, but it's the local drivers that vigilance is required for –– overtaking on blind spots, accelerating through sharp bends and driving whilst immersed in a phone conversation are frequent habits of some locals, but there's also a visible police presence too.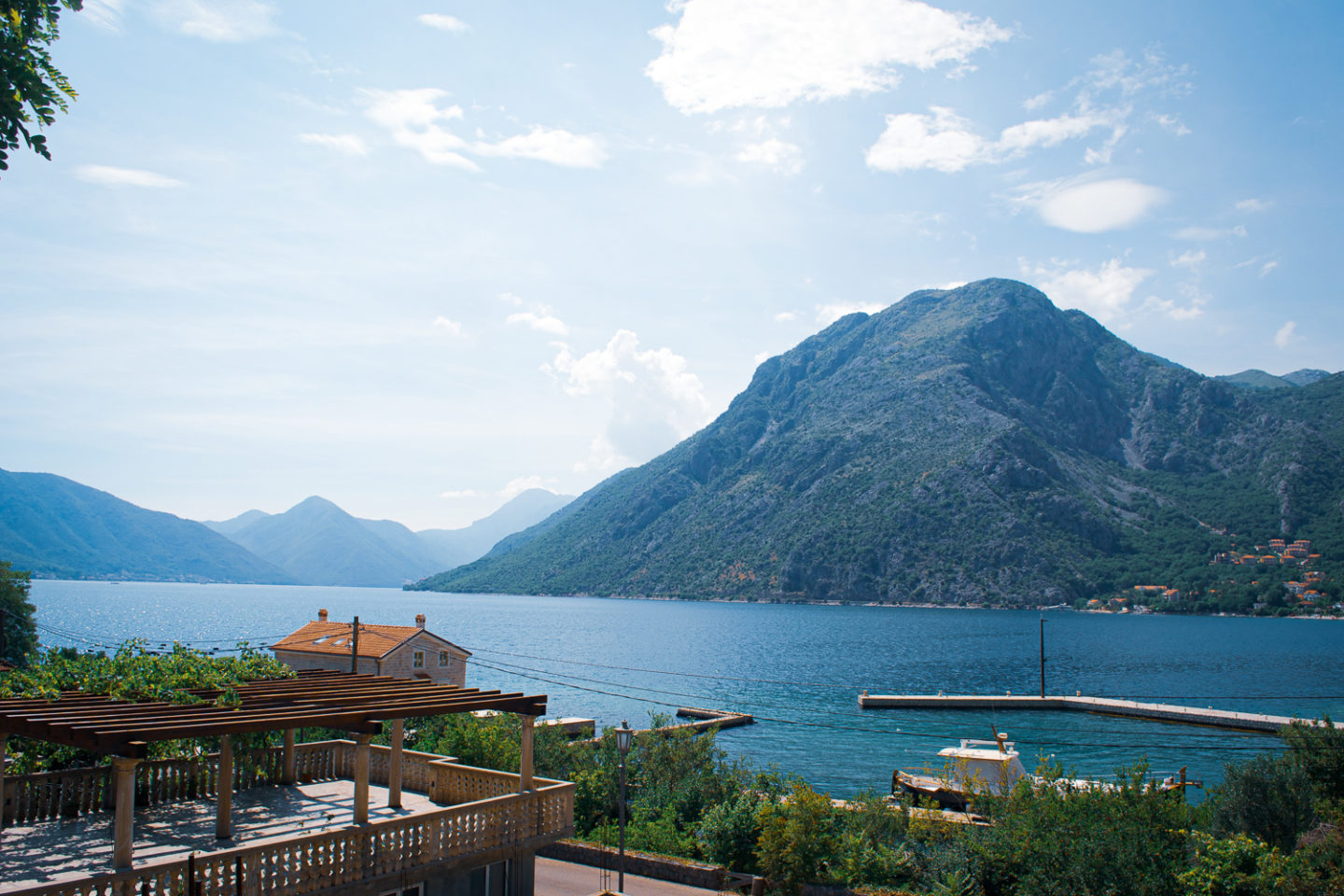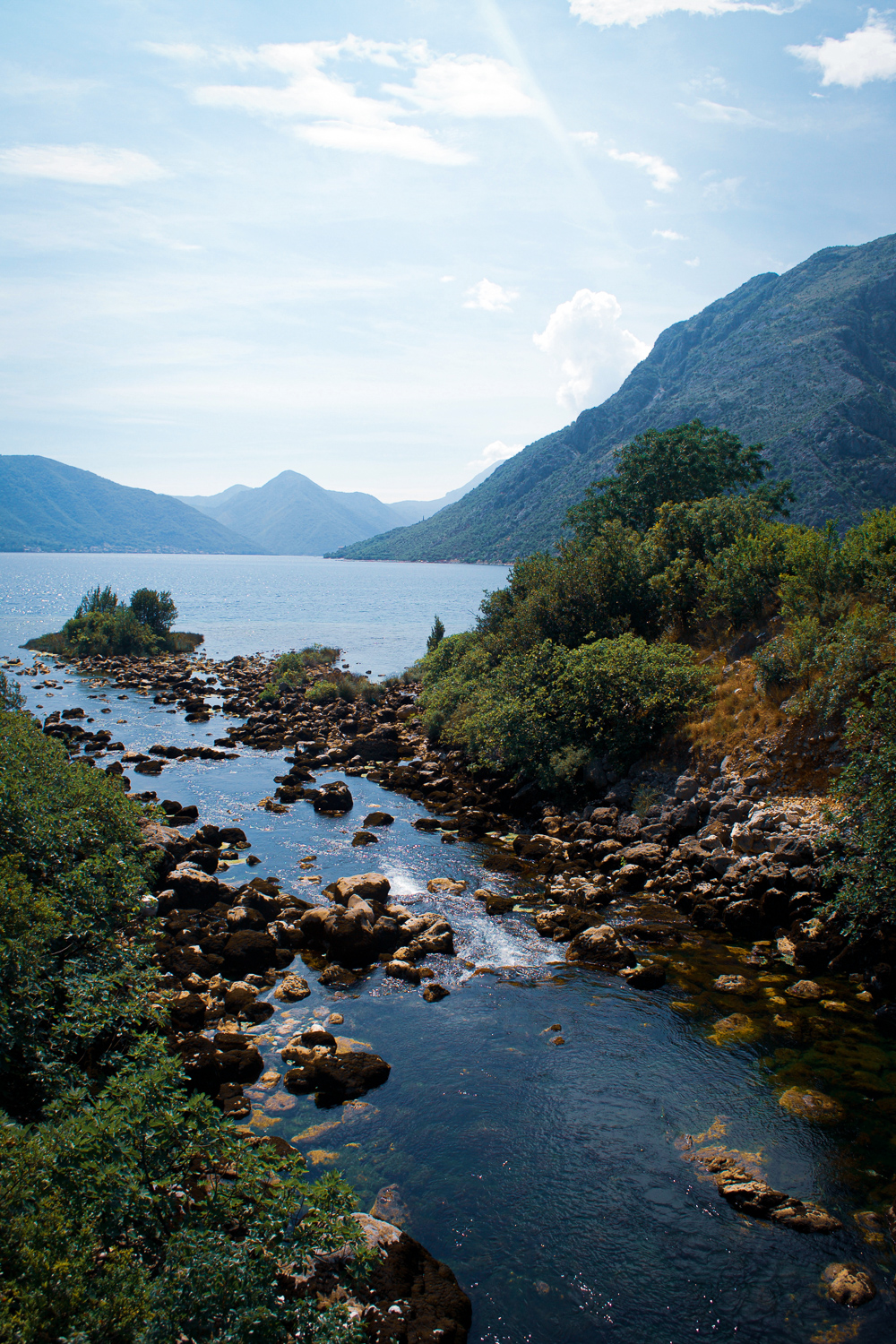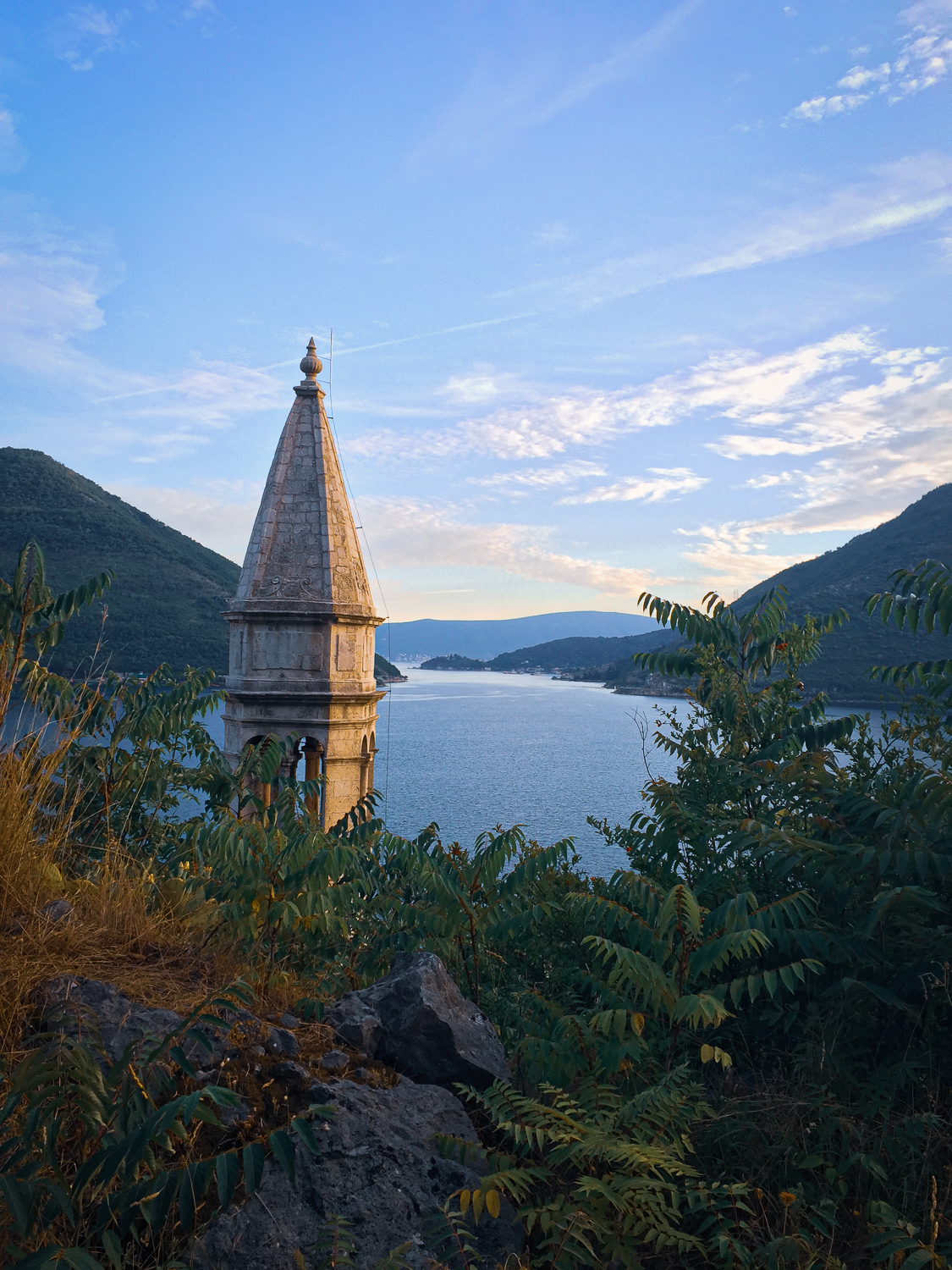 Into the innermost coves of the bay towards Kotor lies the town of Perast, once described as 'a slice of Venice drifted down the Adriatic'. Historically heralded as a shipping power port, it's now a sleepy fishing village with it's sole single-file road right by the quay prettily lined with date palms, once-plush palazzos, taverna-style restaurants and tiny churches.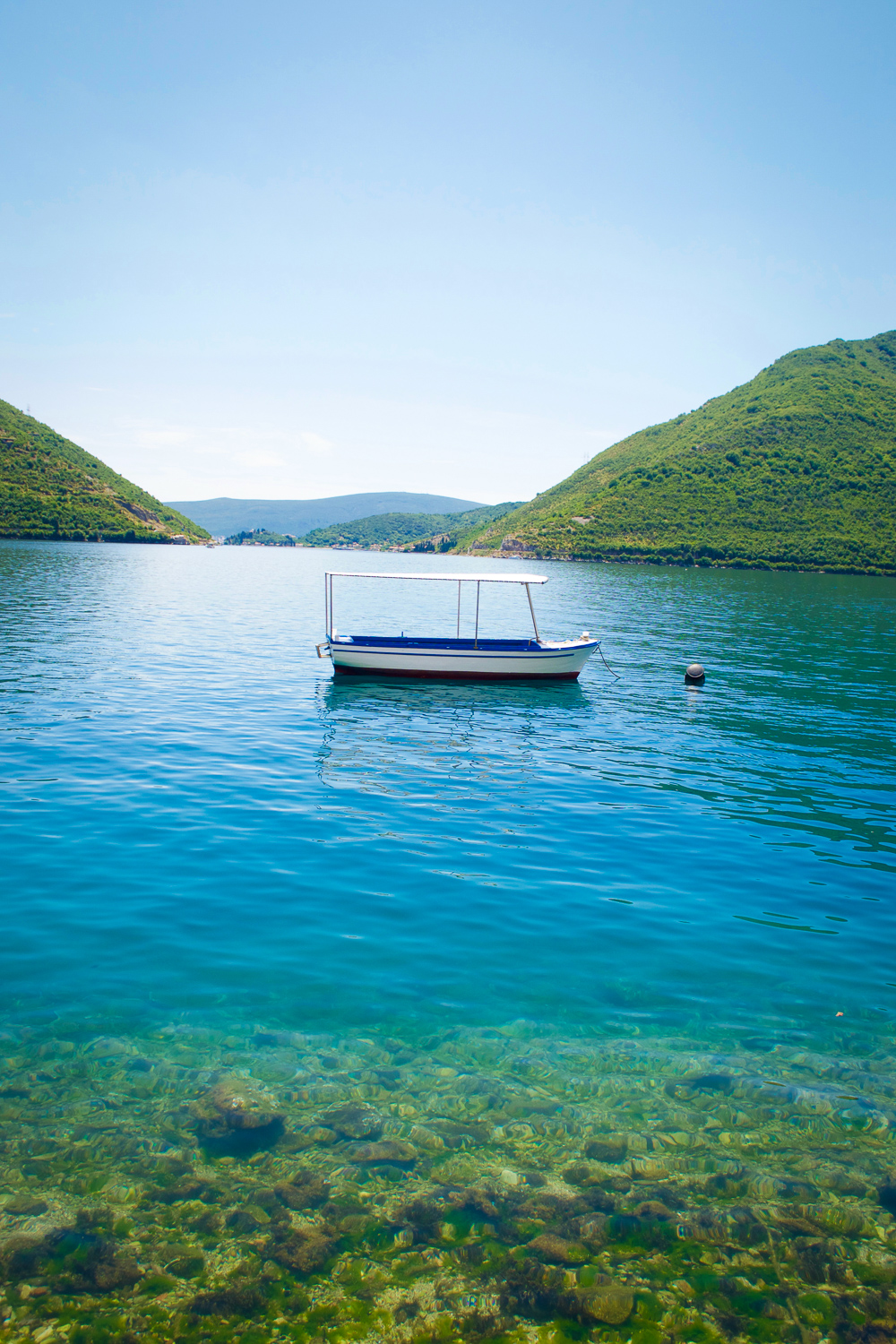 The town's biggest draw is tour boats to the bay's 'floating' island, Our Lady of The Rocks, a man-made island sanctuary home to a 17th century church in which hangs historic locally-produced paintings.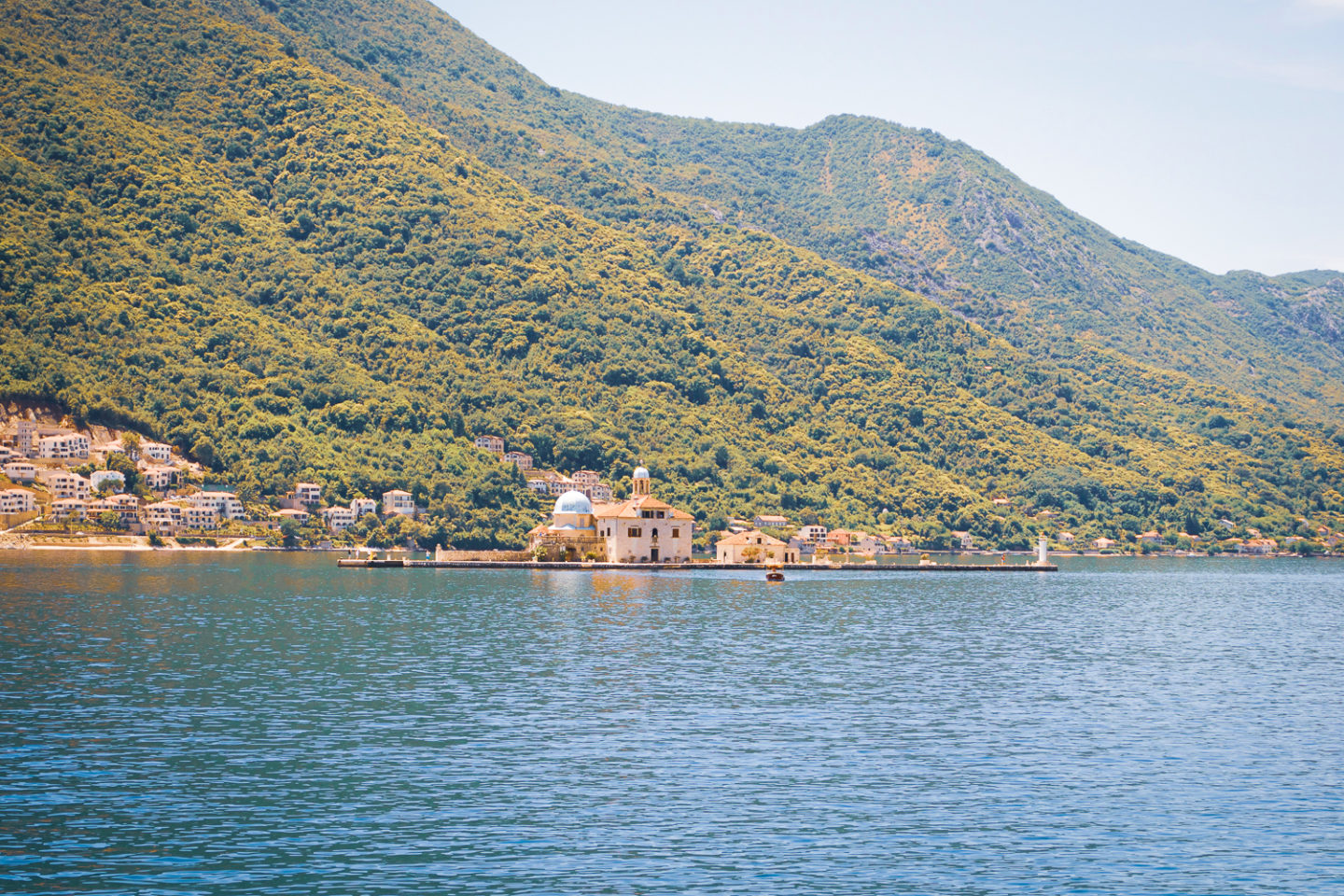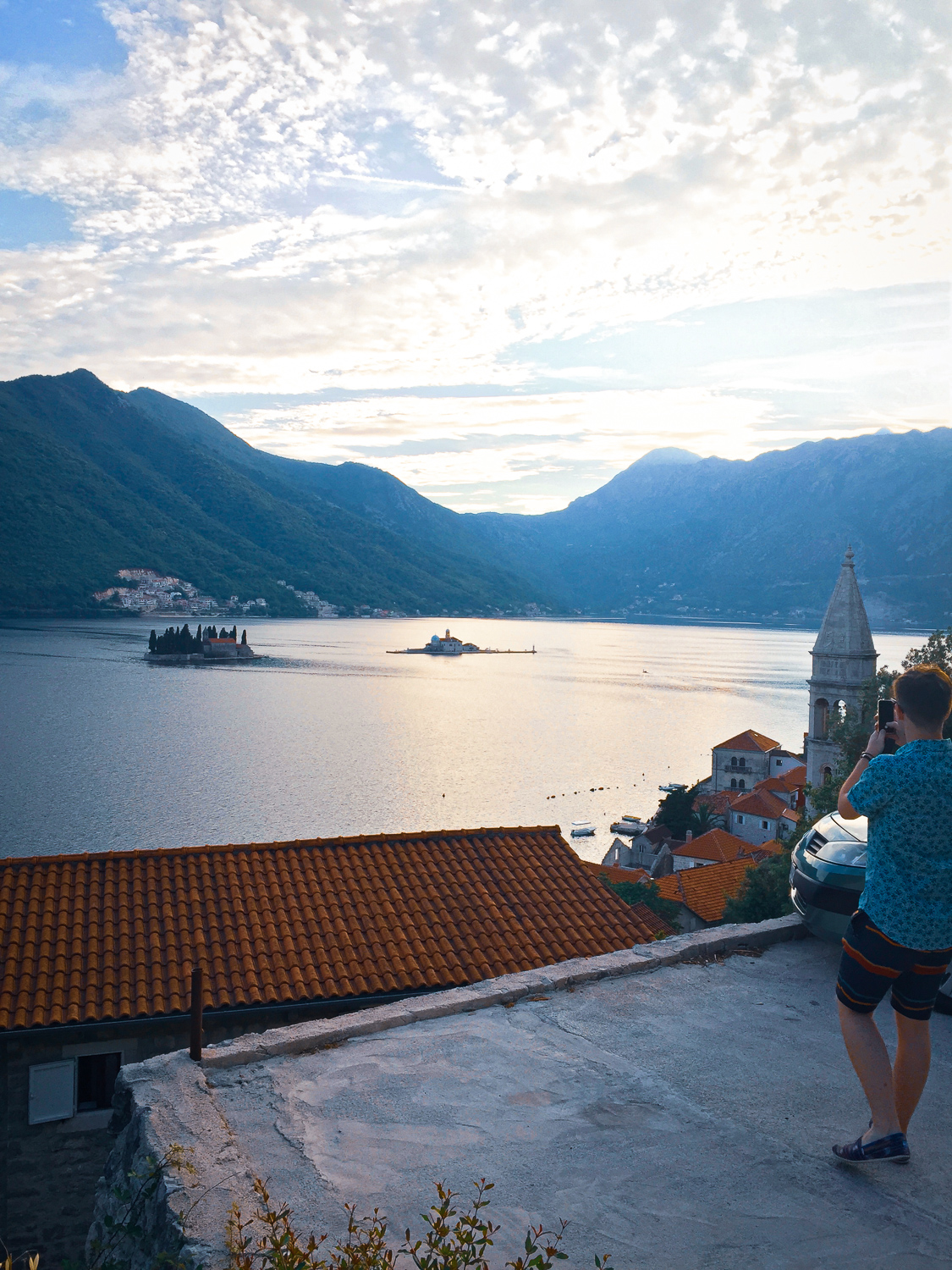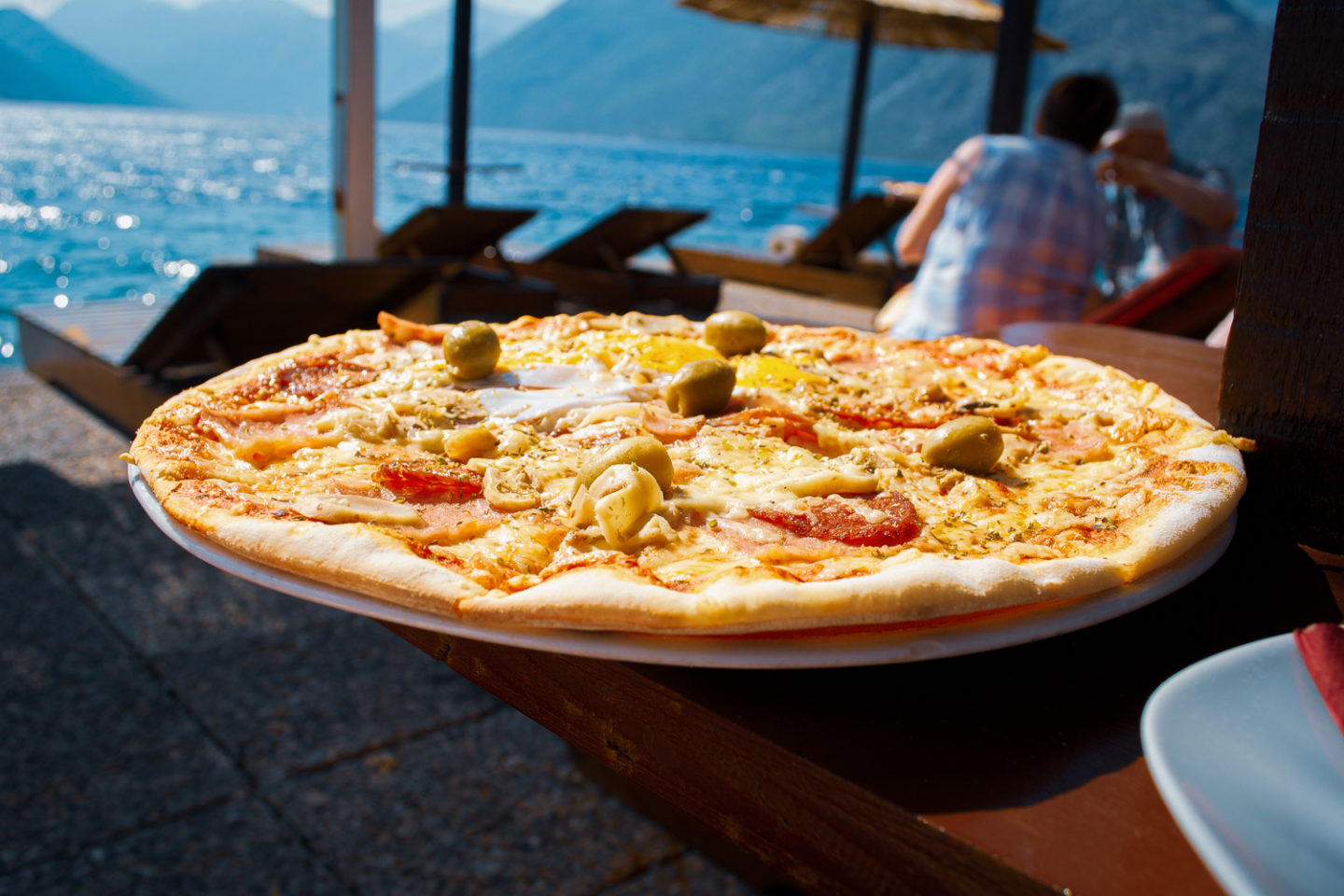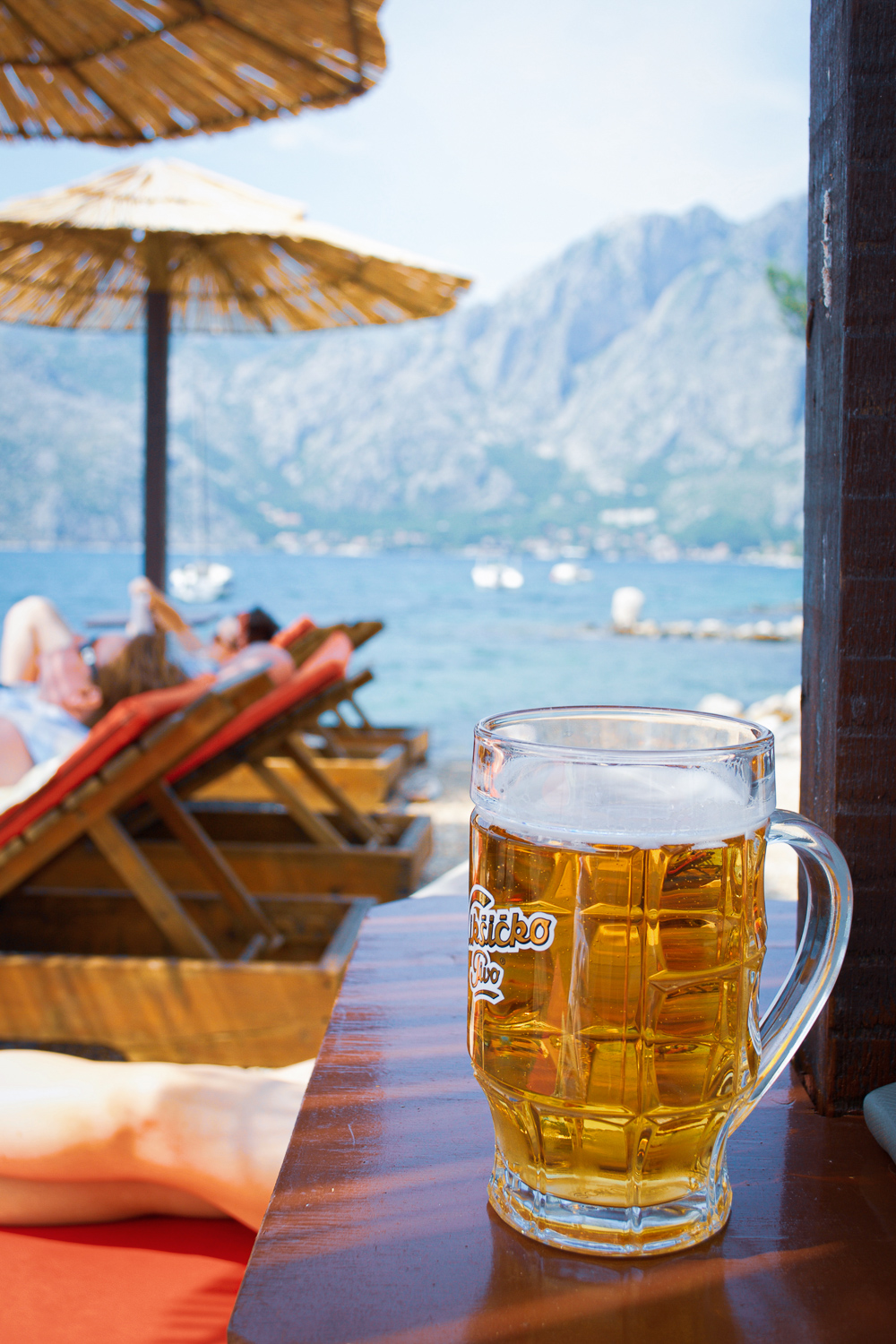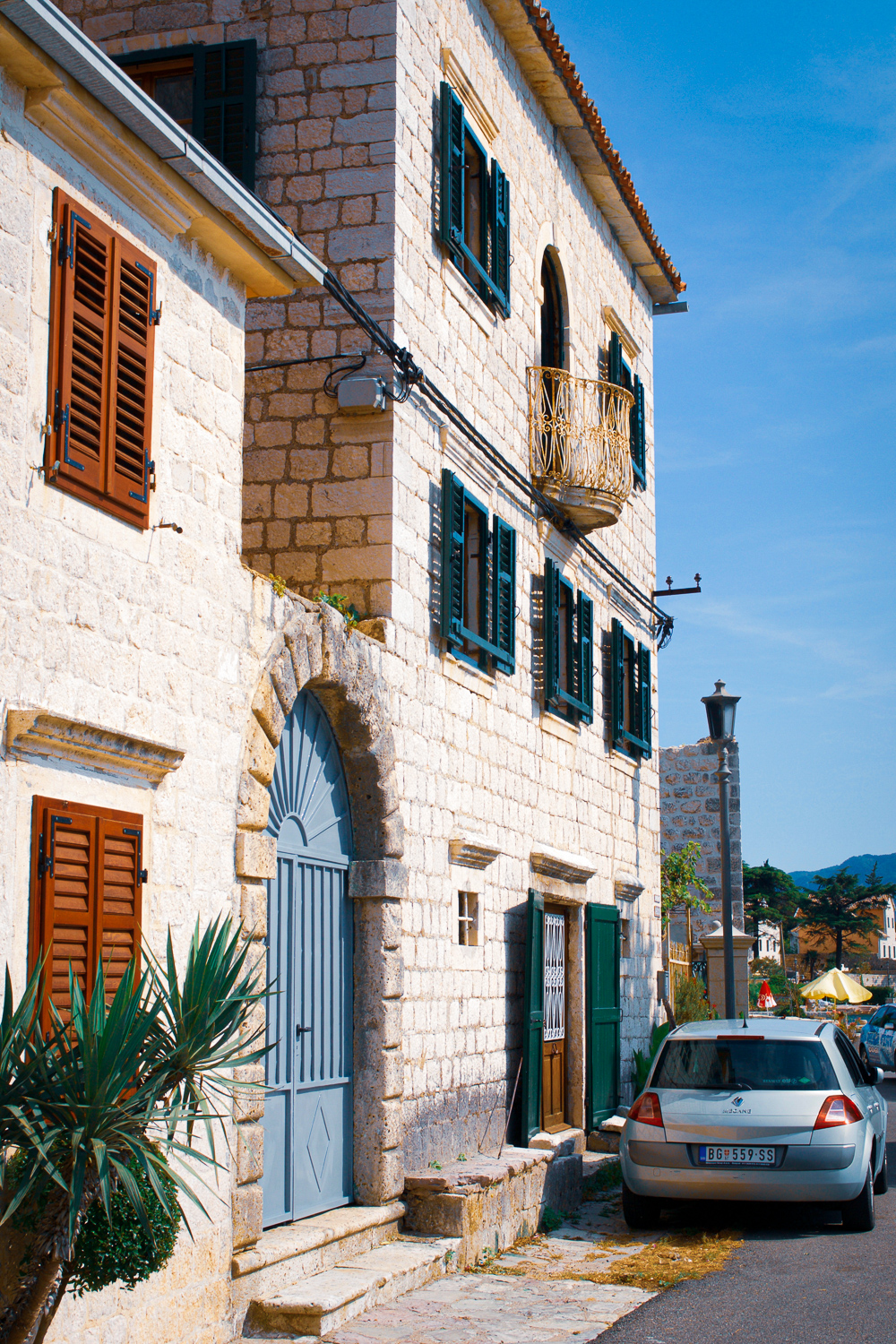 Lavish a leisurely dinner of fresh seafood, maybe cuttlefish pasta or monkfish parcels, in one of the local seafood restaurants on the pier –– choose wisely, probably the busiest spot or somewhere where locals are eating, as quality can be hit and miss in this very tourist-heavy destination.
Continuing on the road, another old mill-turned-restaurant Stari Mlini dates back to 1076 and was built at the mouth of the River Ljuta. Montenegrin dishes get the fine dining treatment at this restaurant which has been running for forty years, where fish is the speciality – not a big surprise in these parts, but it's well known that this is one of the best restaurants in the area. Worth the splurge for an exceptional dinner, there's ample parking for both cars and boats – which might rightly illustrate the menu's prices. We actually stayed right across the road from this when we spent a week in Montenegro, and you can see snaps of that property and our self-made itinerary in this post on Villa Ljuta.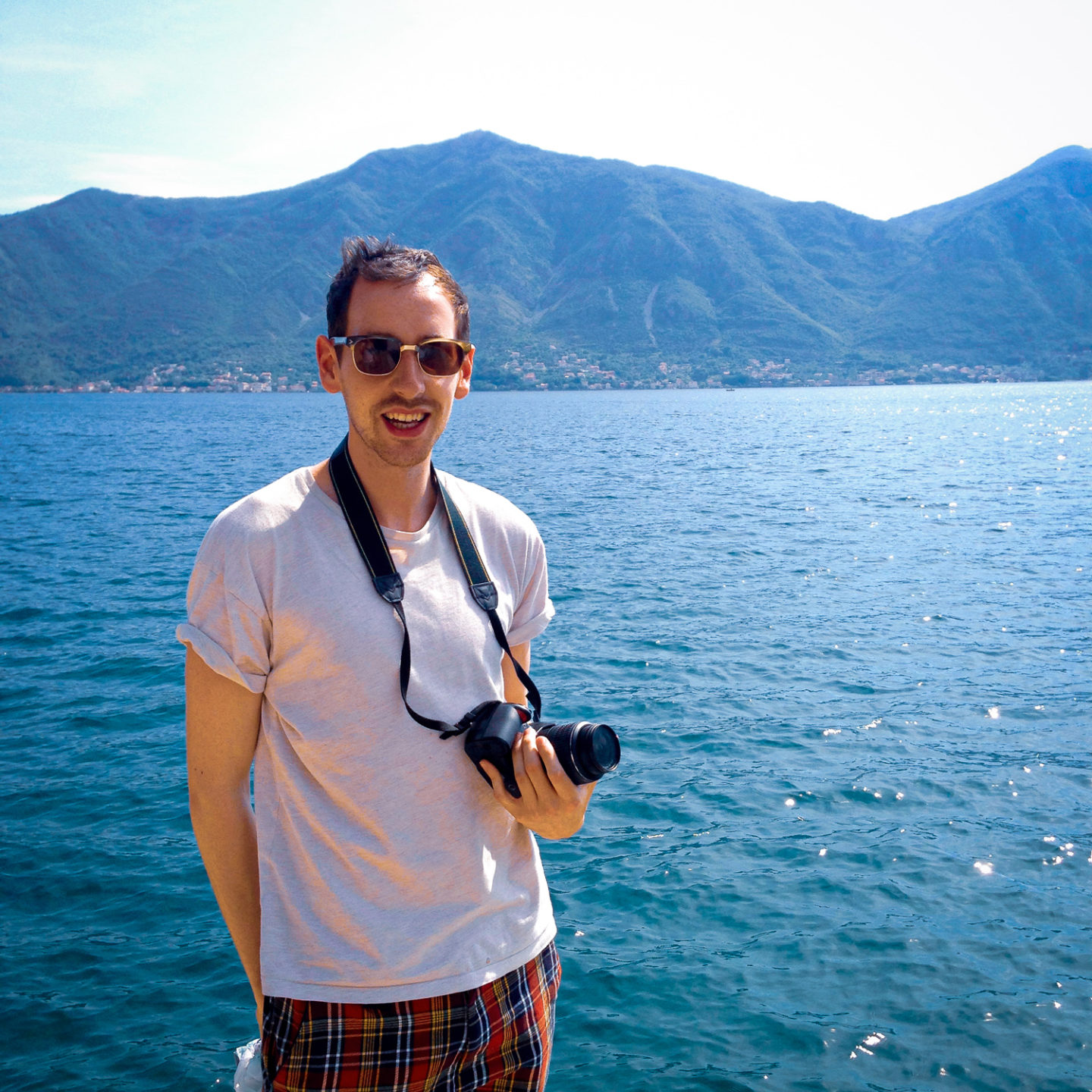 Whether you base yourself in one of Montenegro's many coastal towns as a jumping point or switch up your accommodation as you make tracks, it can be more cost effective to book a short stay 'apartman' instead of the luxury hotels which have popped up since the Noughties. If self-catering around Kotor, Cogimar is an alter of fresh seafood.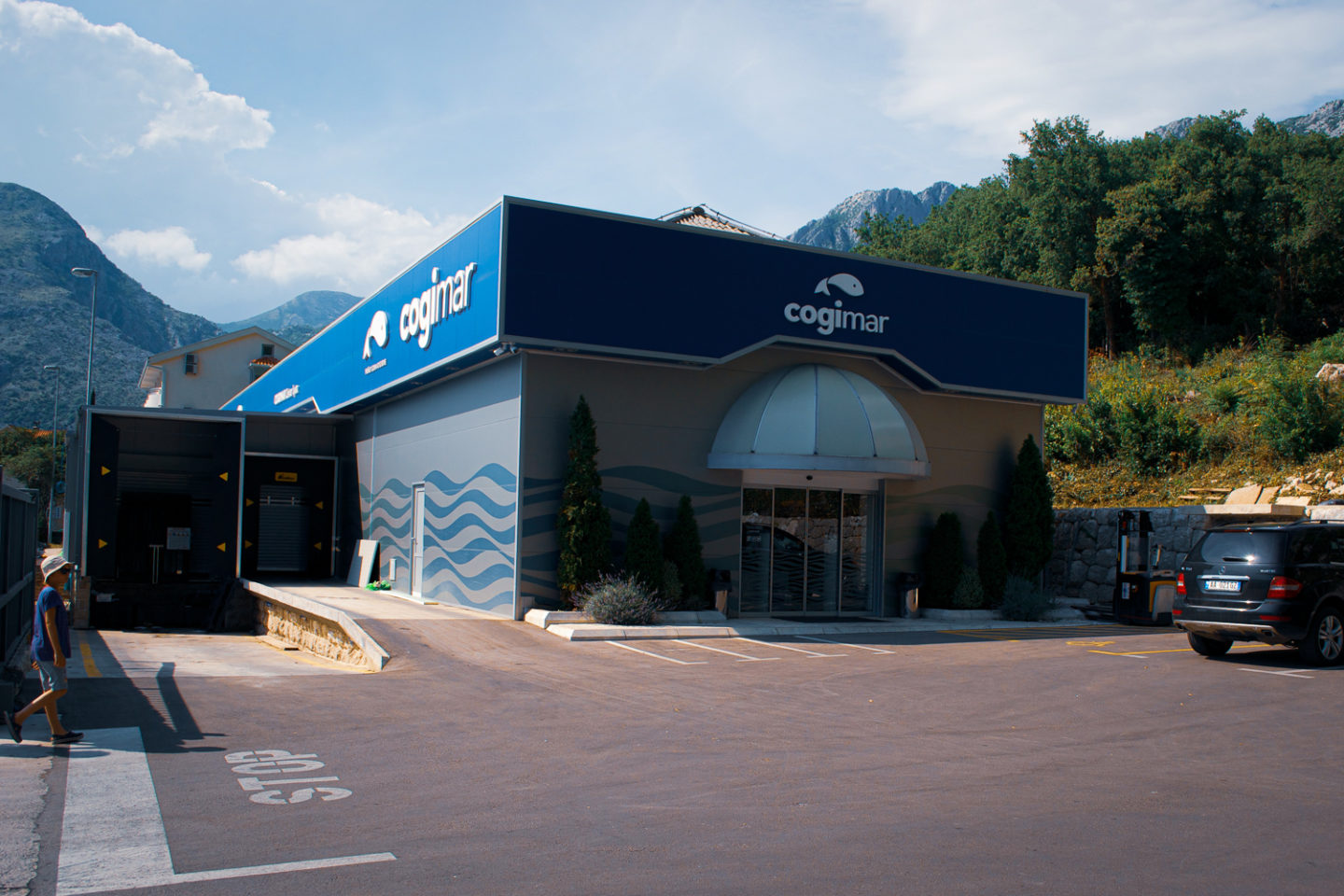 An unassuming factory building on the road from Ljuta, rows of freshwater tanks come filled with plump shellfish surrounded by ice counters appointed with all manner of fish from the Adriatic and beyond. On a second level, you could easily lose an hour browsing all the specialist produce from fish pastes and olive oils to cured meats and rare wines. The definition of 'hidden gem'.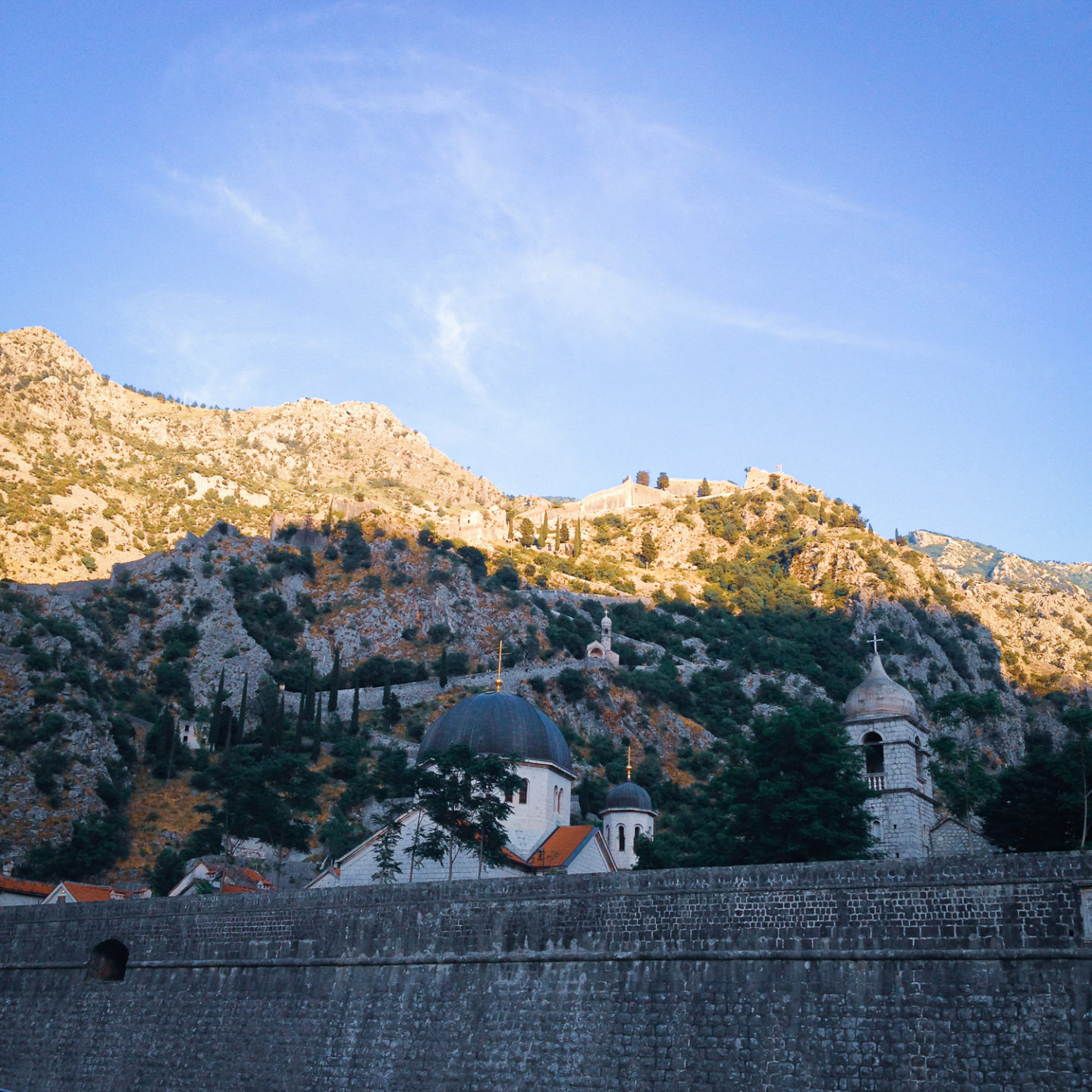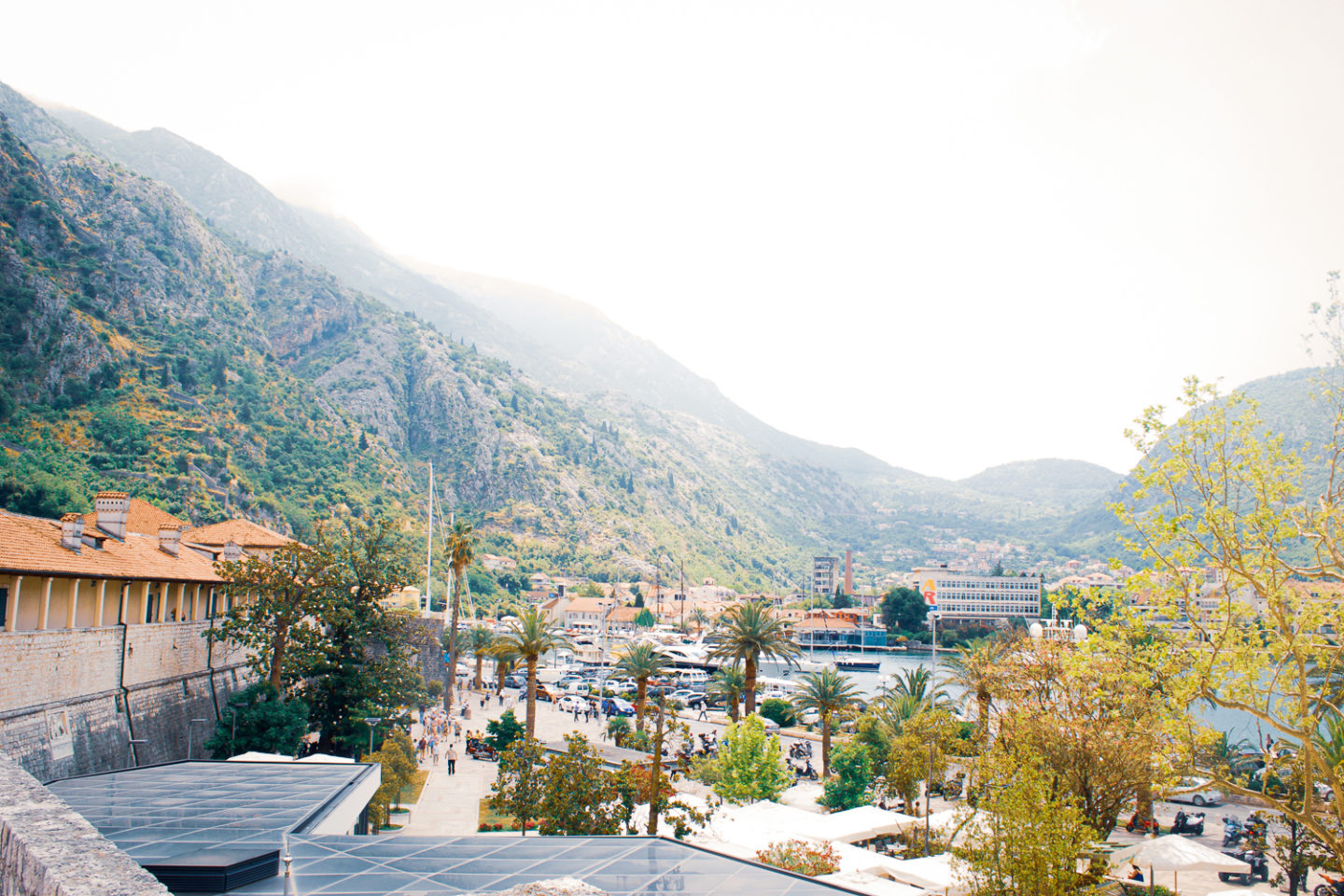 Then, to Kotor, a well-known one-day stop-off for Mediterranean cruise-goers, it's the key destination of this driving route and one of the oldest and best-preserved medieval sites in the Balkans. Built by the Venetians, who once ruled the area, the town's expansive and historic walls could easily rival Dubrovnik's. Romanesque churches punctuate a small, walkable and charming town where, oddly, cats are the unofficial symbol of the city and you'll spot semi-feral felines lazing about on every street.
As an incredibly concentrated tourist hotspot, eating in Kotor can be hit and miss, however some restaurants to look out for include: Cesarica, a family-style, rustic spot cooking the fresh catch daily with its cave-like interior and twinkling candle-adorned tables on the small terrace. Galerija on the outskirts of town where you can sit outside with views of the bay and mountains surrounding and devour generous platters of fresh seafood or grilled meats.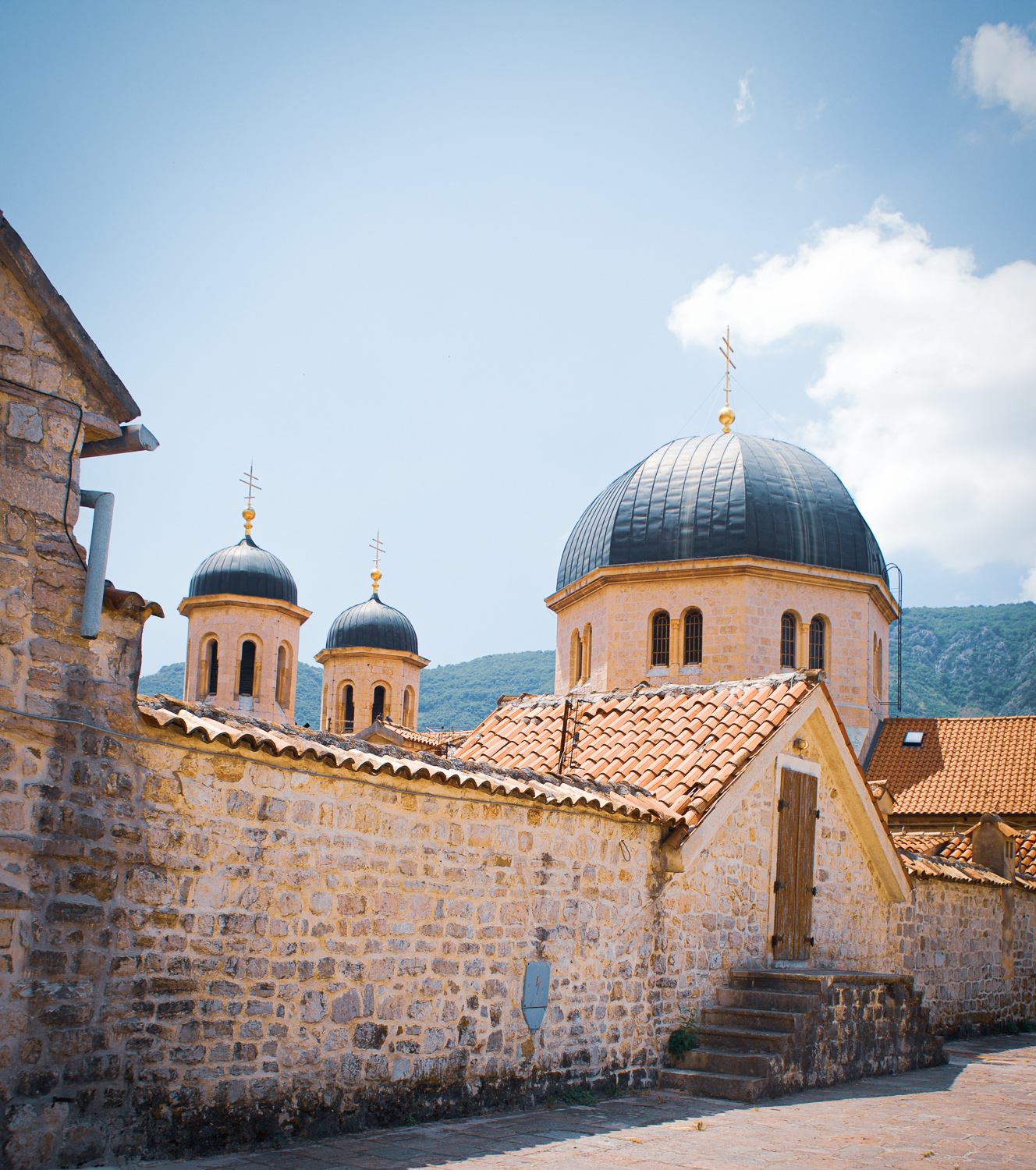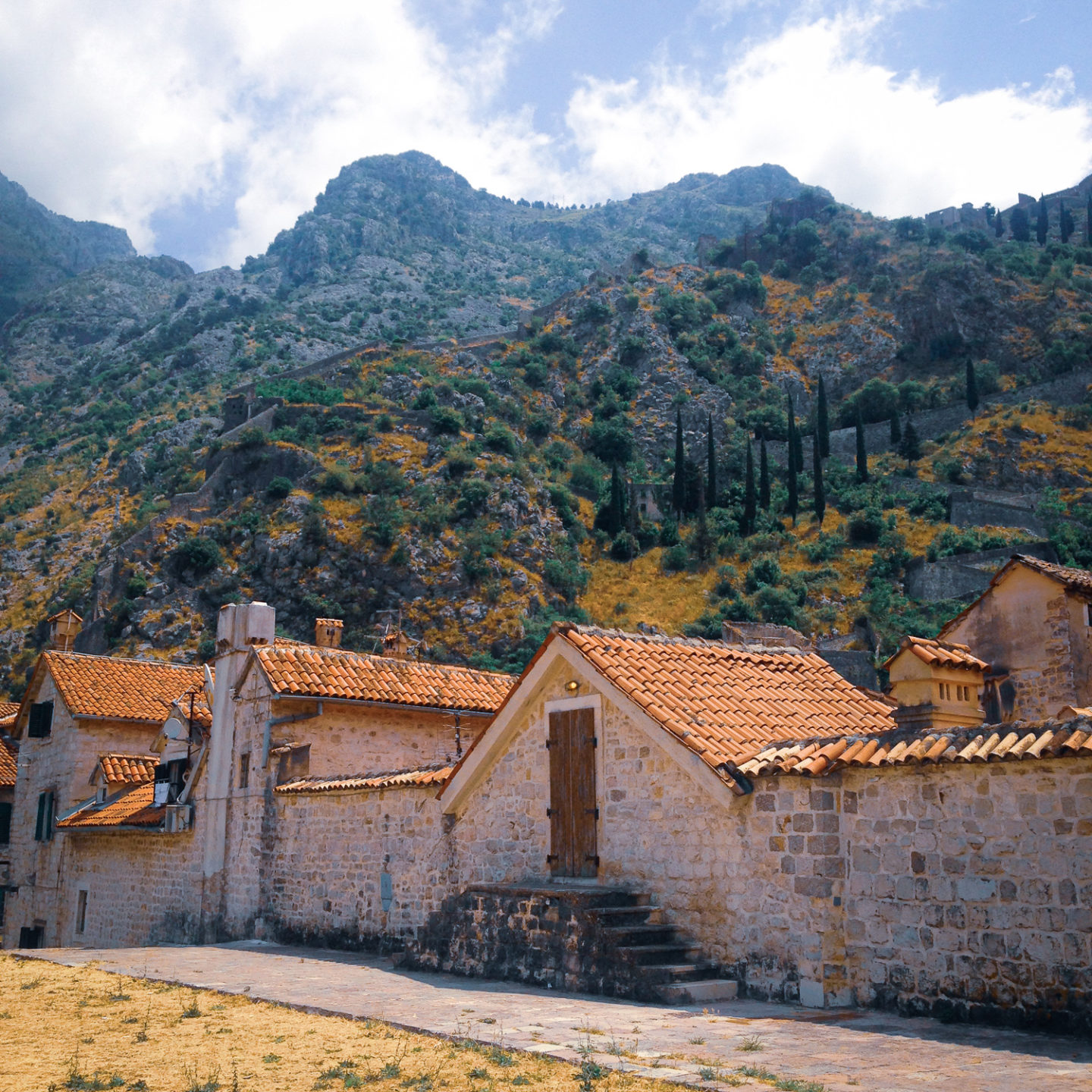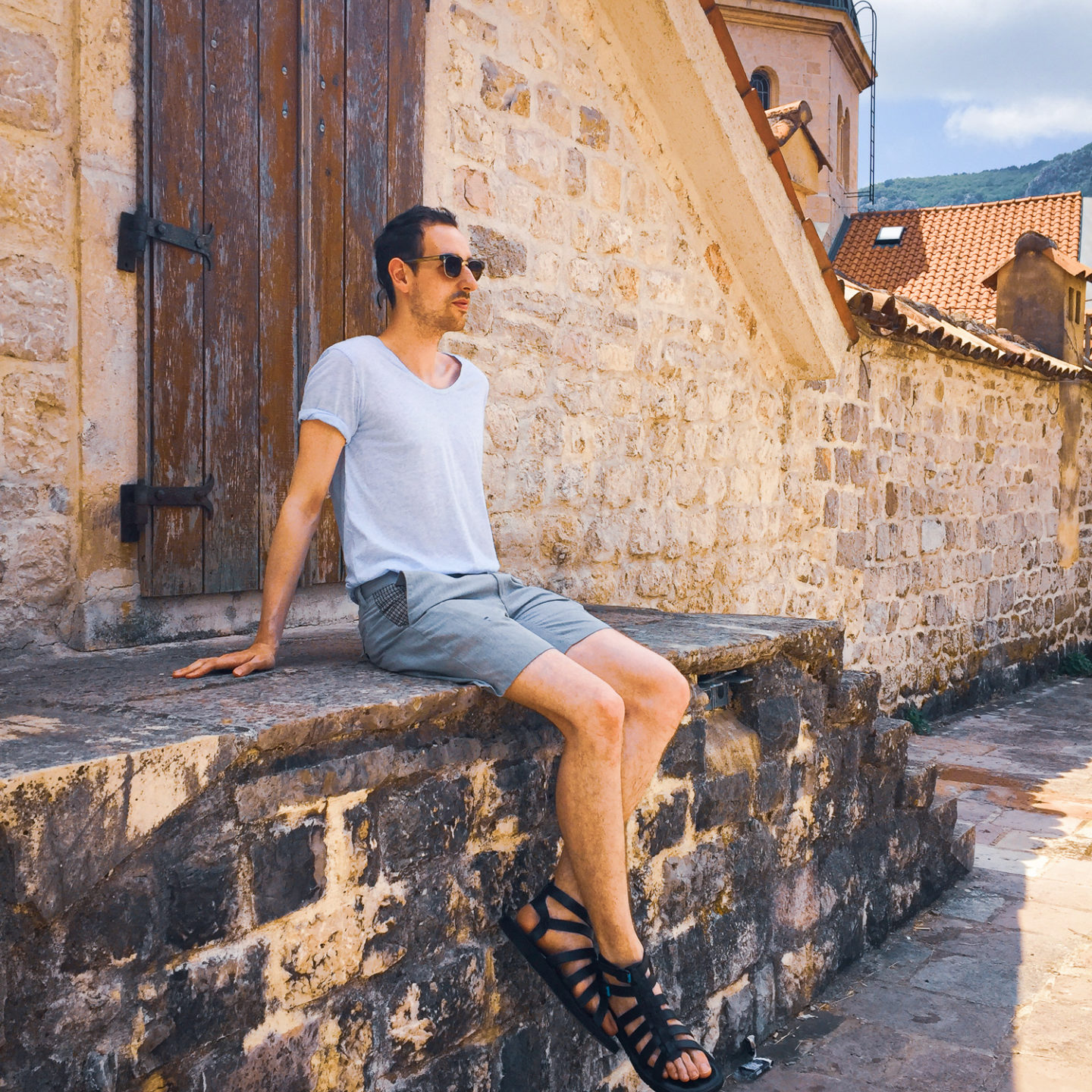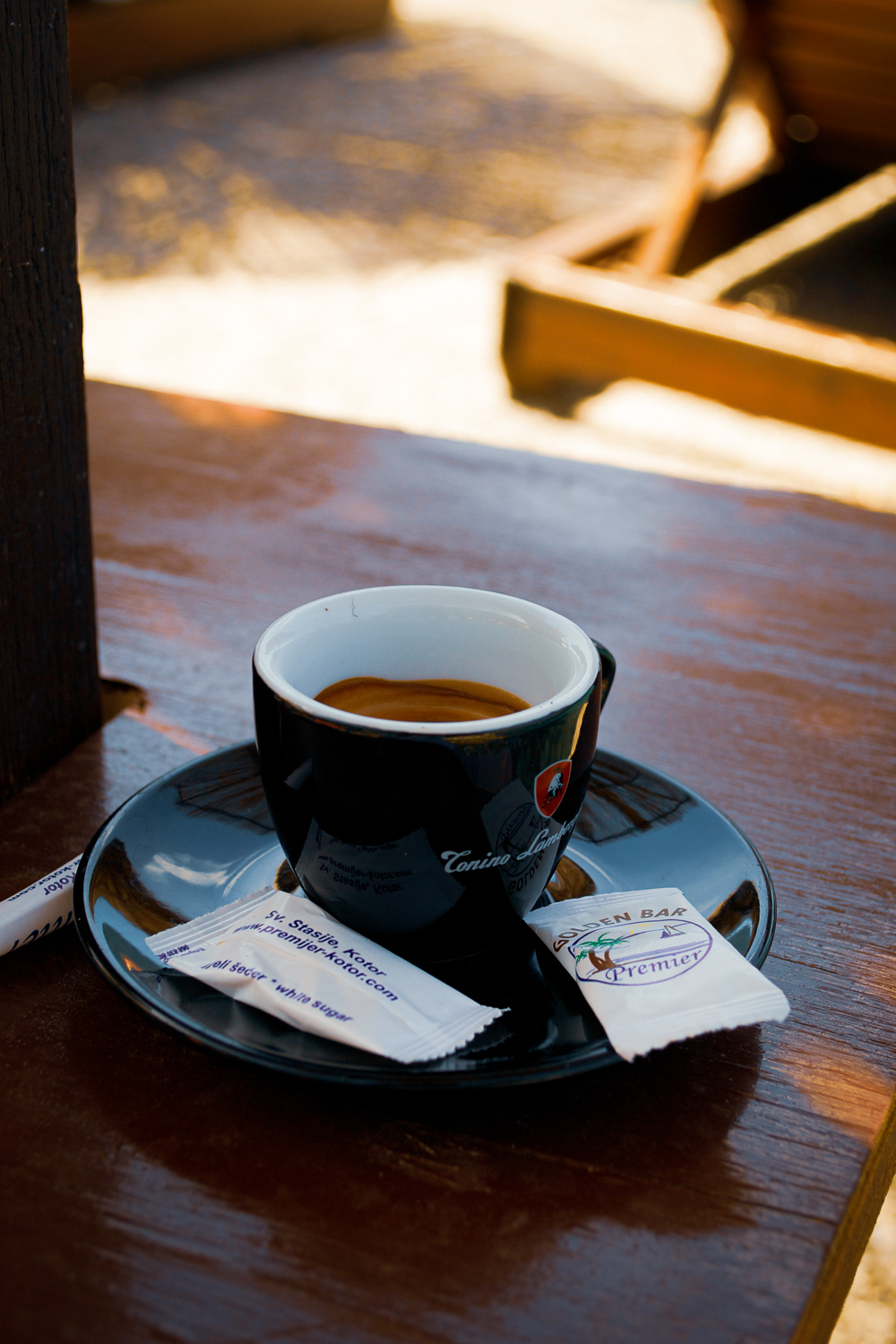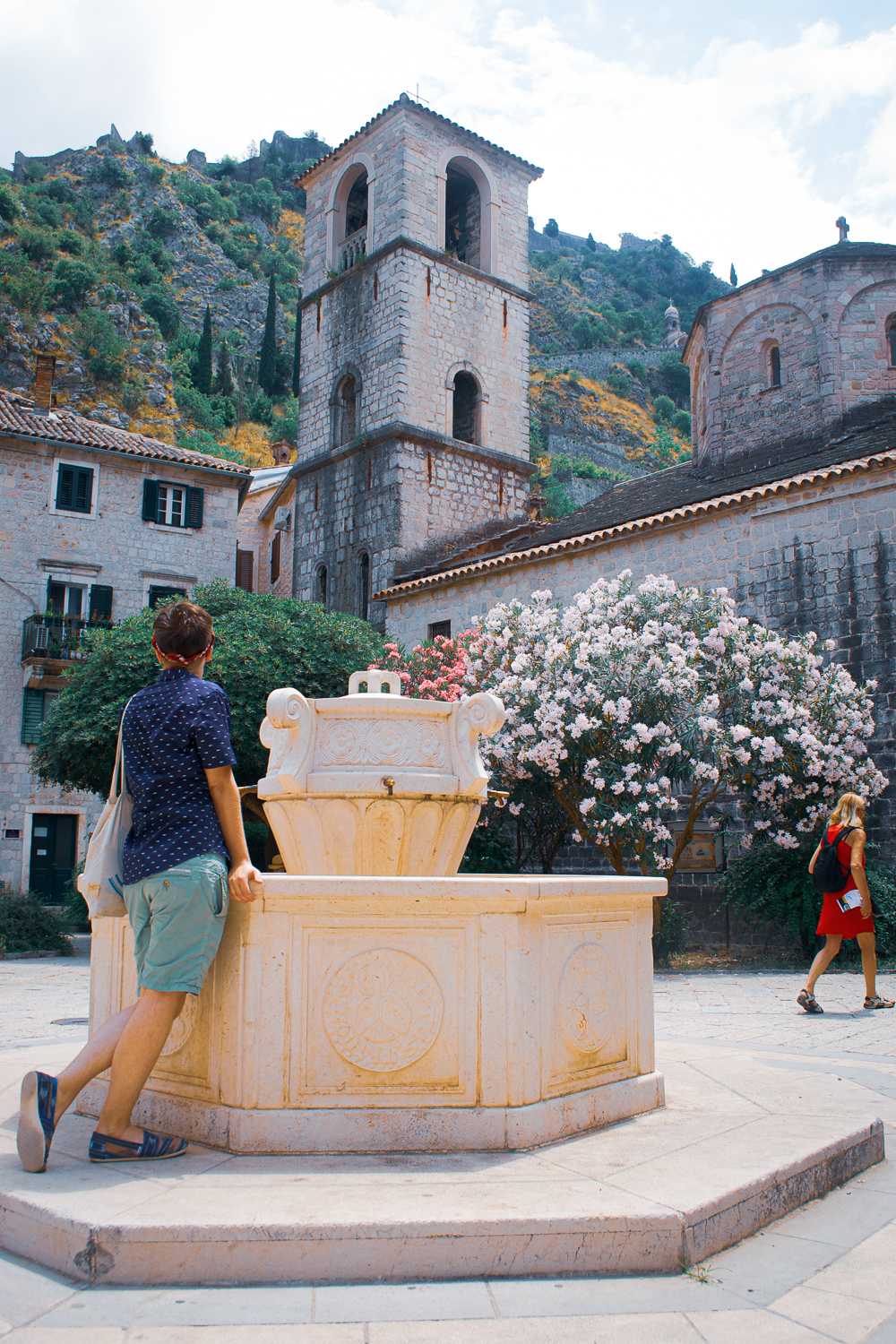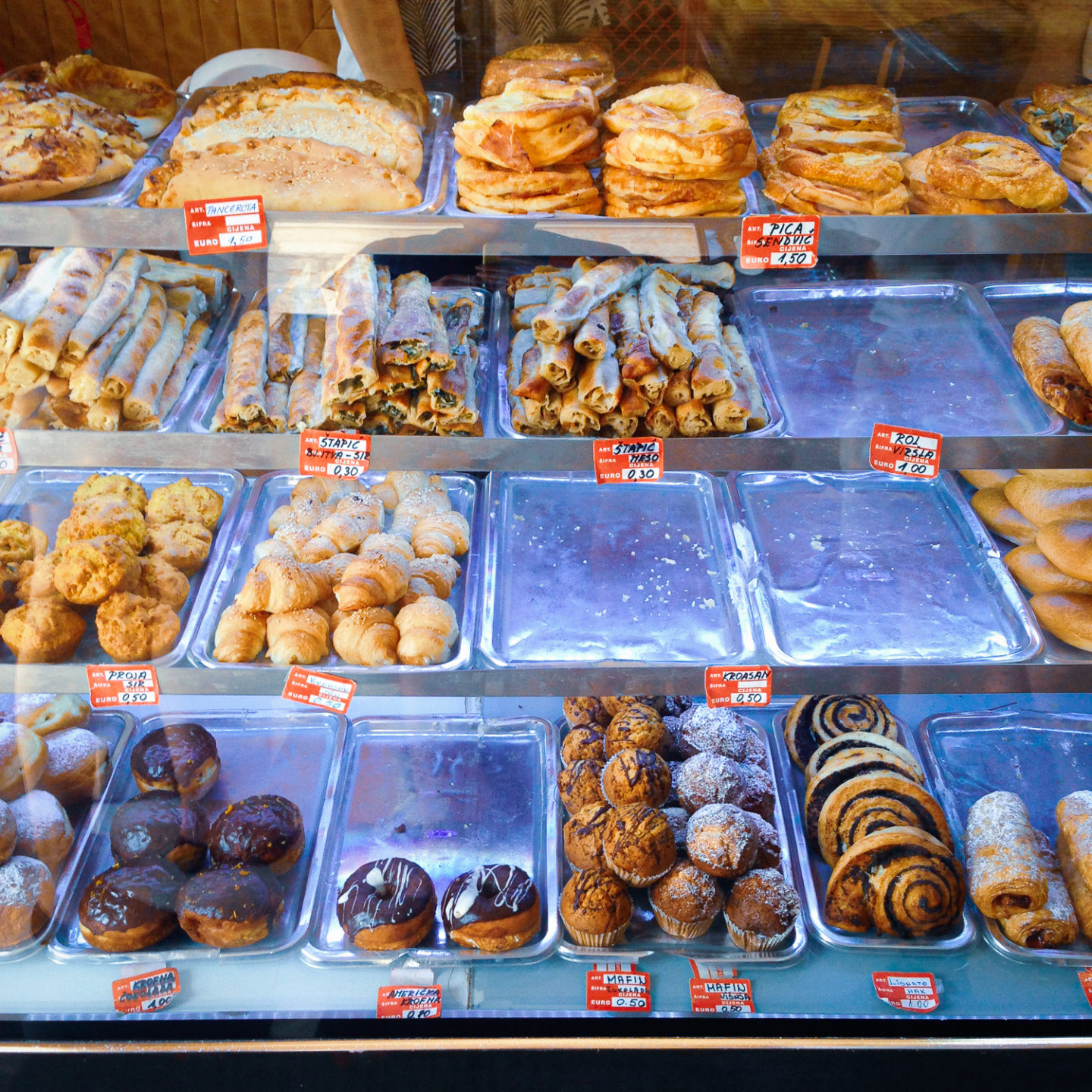 Then, for somewhere quieter but still authentic, Bastion sits in the 'Parila' square at the northern gate, away from the bustle of the town centre, whilst a second site owned by the same family is just outside of town by the modern Kamelija shopping centre. If inspired to stay inside the walled town itself, little boutique hotels include Hippocampus and Forza Mare. We spied a couple of nice wine bars dotted about the walled city too!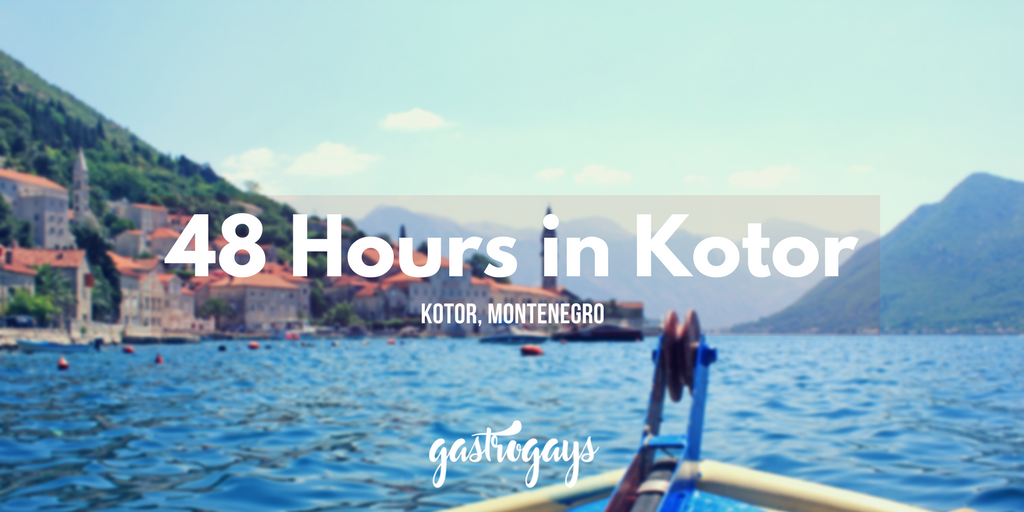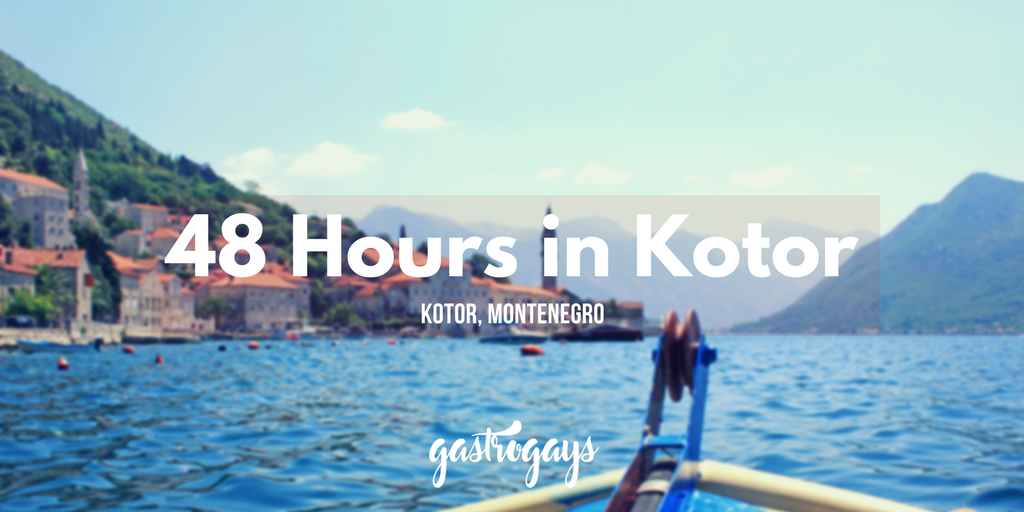 For more on Kotor and how to spend a day or two in this stunning destination – whether you're a cruise passenger docking or mobile and moveable by car – check out this post solely on Kotor.
It's historically the mountains that make Montenegro, so much so that its Montengrin name Crna Gora means 'black mountain', as is the Italian name we modernly know the country as: 'Monte Negro'. Kotor sits at the foot of Mount Lovćen and the Lovćen National park, a peak range and nature reserve home to thousands of plant and animal species. Small villages, most bypassed by tourism, are dotted around the park's perimeter, of which Njeguši is particularly heralded for its produce including pršut, air-dried prosciutto, and a firm oil-aged cheese called sir – which are staple appetisers of almost every restaurant you'll encounter on this journey.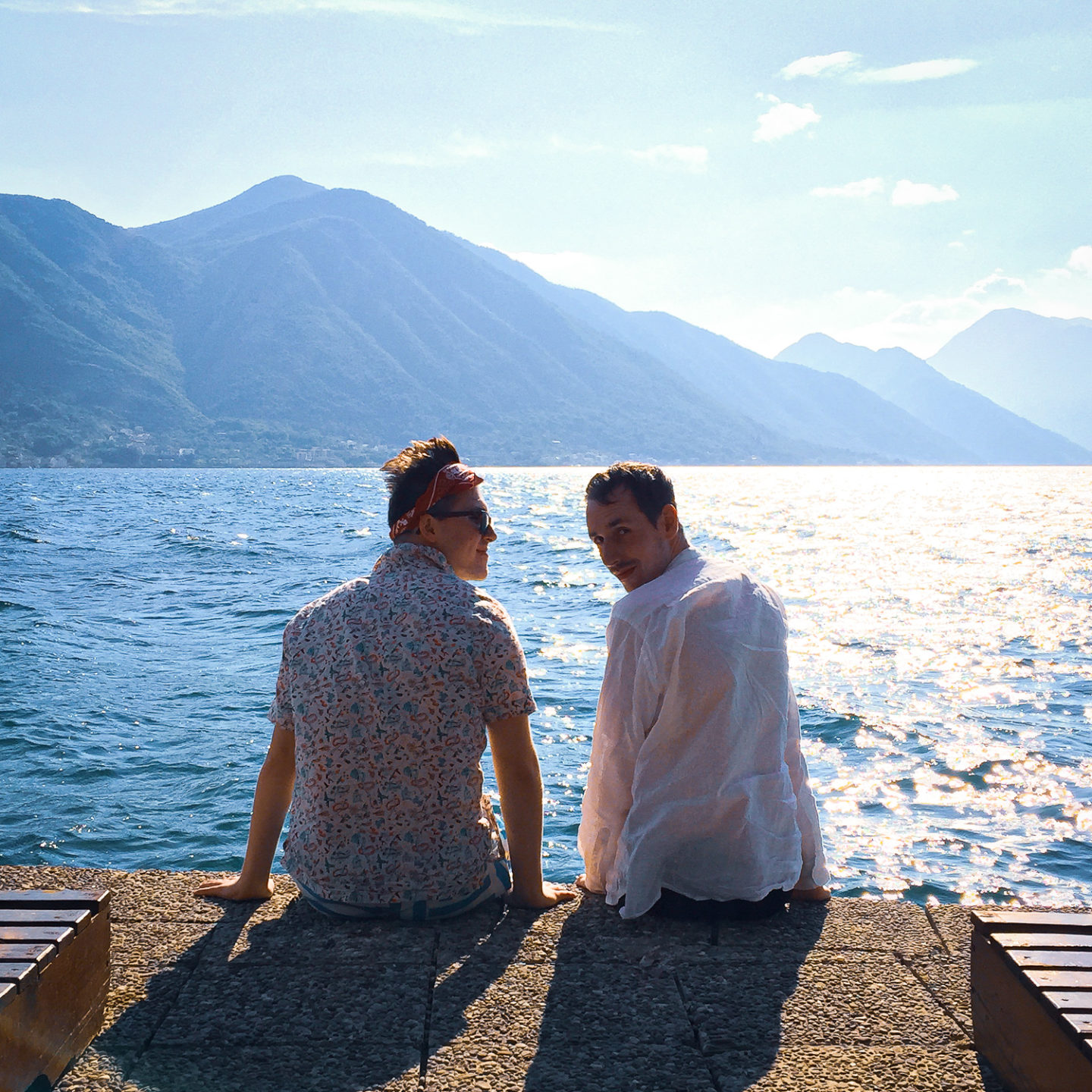 If Kotor is the revered elder, Budva is the effervescent ingénue in this storyline. 30 minutes' drive further, buzzing and beautiful Budva is the epicentre of Montenegro's coastal nightlife scene and its beaches are thronged all summer long, affording it the title of Montenegro's Miami and the St. Tropez of the Adriatic. Sveti Stefan, a fortified island village 10km outside Budva, is the epitome of picturesque stopping points. Though now entirely an exclusive, lavish and very private five star Aman resort, the beach that flanks the sandbank walkway is free for the public to use.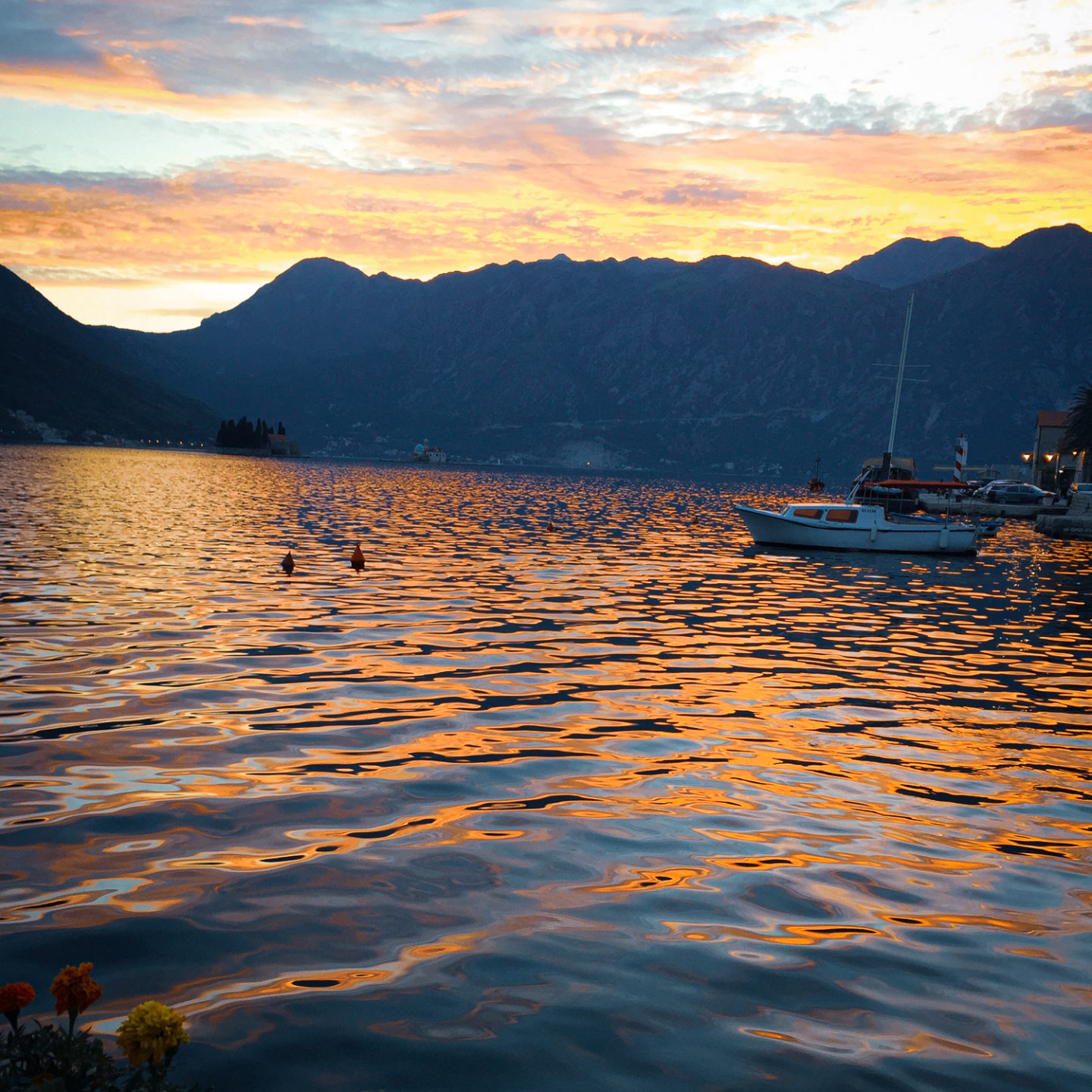 Further beyond Budva, Bar and Ulcinj are small, quieter but prosperous towns on the southern end of Montenegro's coastline which come into their own every summer. From there, the road finishes at the mouth of the Bojana river, marking the border to Albania. Then, take in the views all over again en route back to Dubrovnik. So worthy, spectacular and delicious, it's worth driving twice –– in different directions!
How to Get to Dubrovnik
Aer Lingus operates a three times weekly, year-round route between Dublin and Dubrovnik, as does Cork but on their summer schedule. Belfast International offers two seasonal summer routes (May – October) to Dubrovnik, a twice weekly EasyJet service and a Jet2 Saturday weekly service. Ryanair operates a Dublin-Podogrica service, connecting the Irish and Montenegrin capitals, and Croatia Airlines link Dublin with Zagreb.
Note: In Montenegro, you must by law register with the local police or tourist organisation in the town/city where you're staying within 24 hours of your arrival in Montenegro (some hotels or other commercial accommodation provider may do this for you on check-in). The currency in Montenegro is € Euro (yet it's not an EU country, that's another story) whilst it's the HRK Croatian Kuna in Croatia (but they ARE an EU country!) Both countries operate on the same time zone, UTC (+01:00).