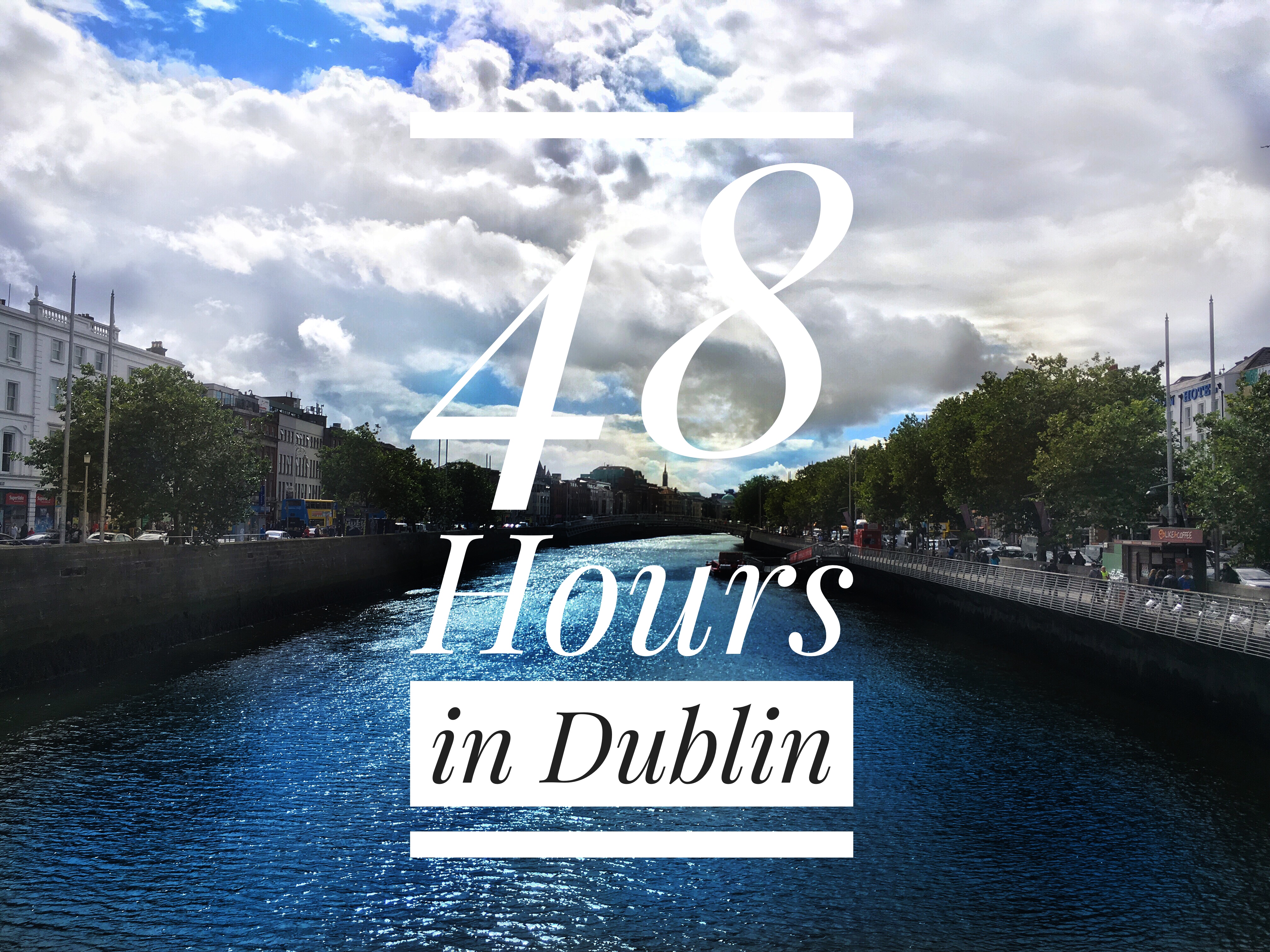 Dublin often tops peoples' lists for a quick weekend abroad. Boasting buckets of culture and a conveniently compact, walkable city centre, Dublin also offers incredible food, buzzing bars, stunning architecture and an unrivalled atmosphere. You'll be hard pressed to find a friendlier, warmer welcome in any other European capital. To sample everything that the capital of Ireland has to offer in 48 hours or so, here's our speedy guide to Dubin taking in the best food, drink, sights and sounds.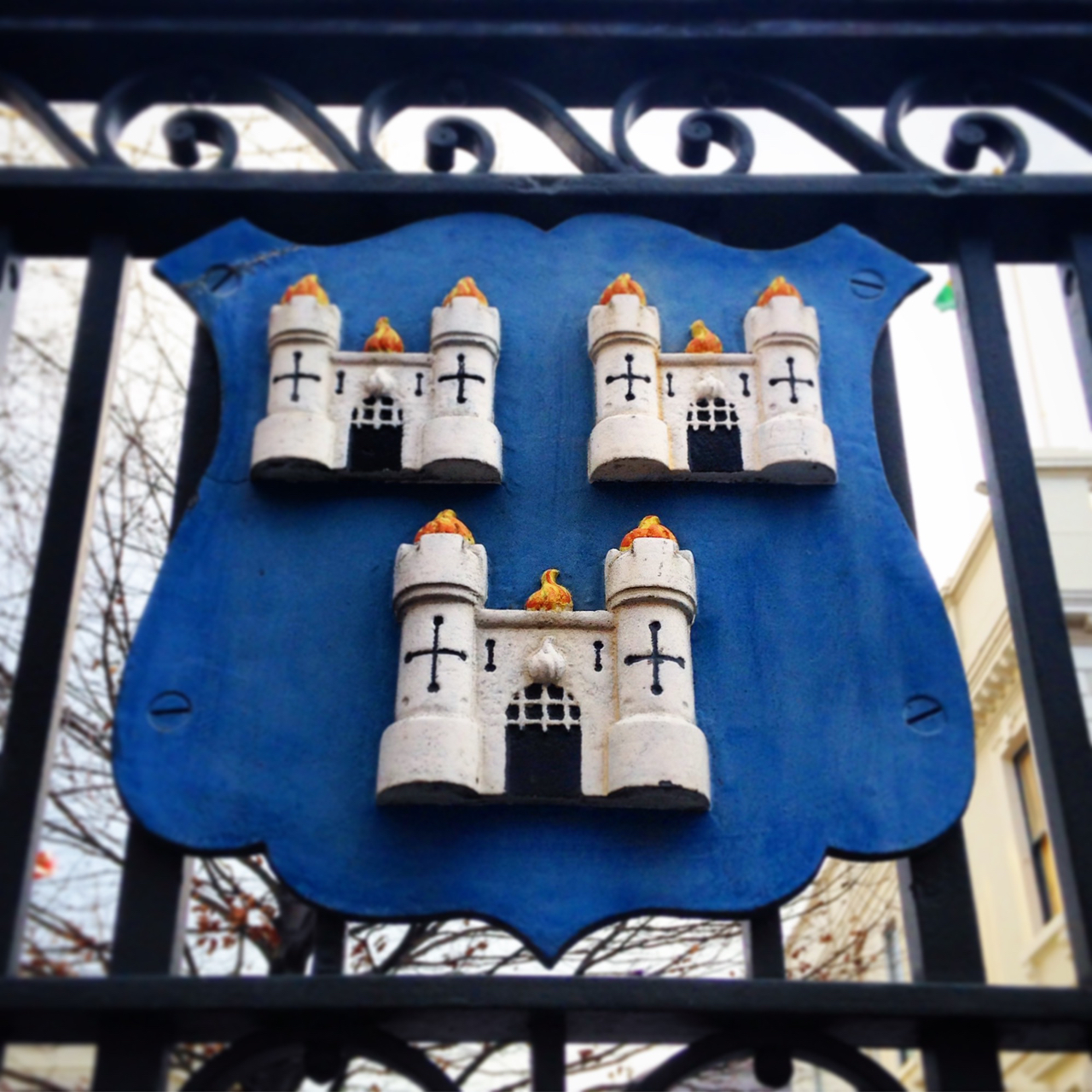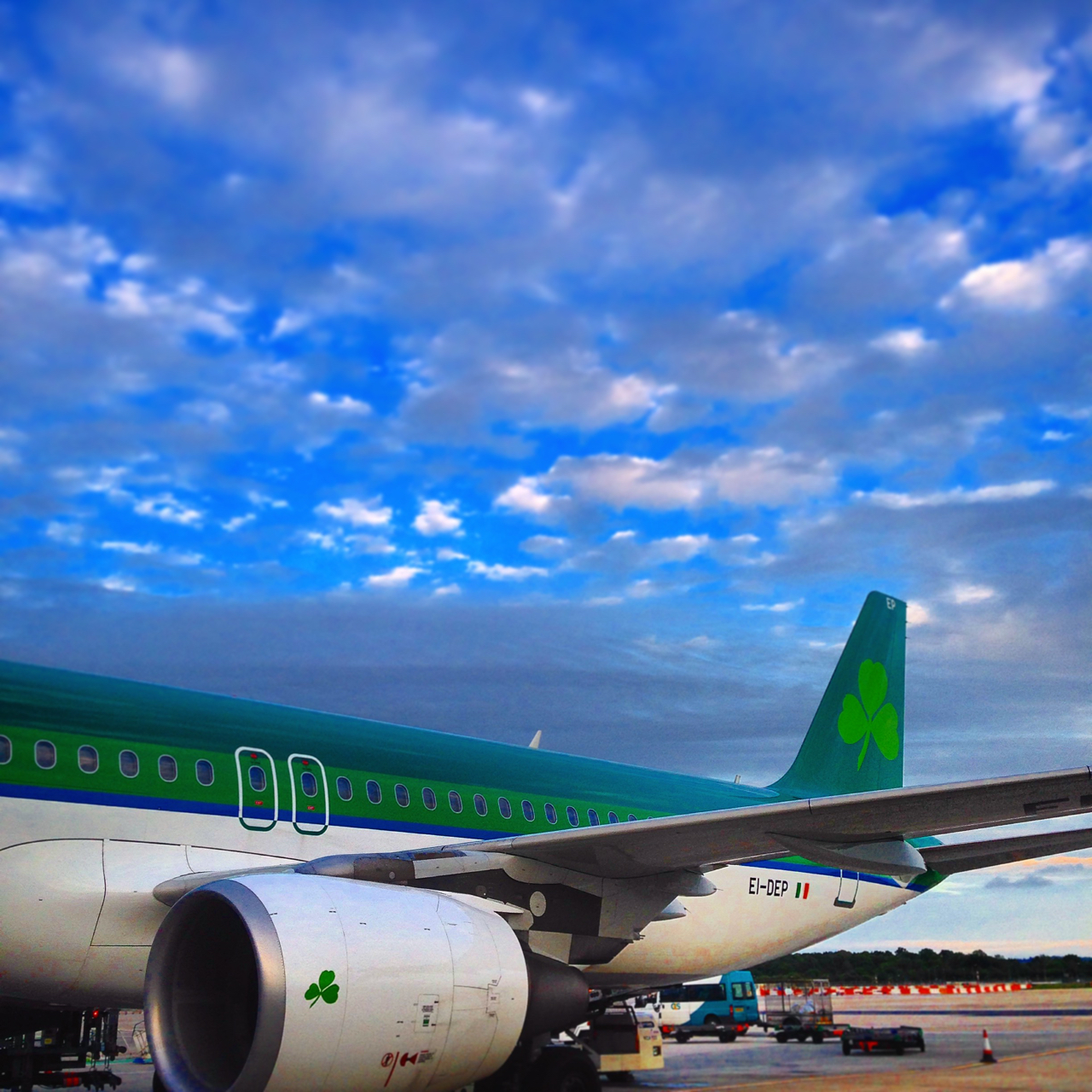 Most visitors arrive to Dublin via Dublin Airport. Annoyingly for a major capital city, there isn't an express rail link into the city from here, it's taxis or buses you're forced to endure. However, the buses do serve all quarters of the city and wider country. We suggest seeking out the new Dublin Bus Airlink 757 route, departing right outside the Terminal building.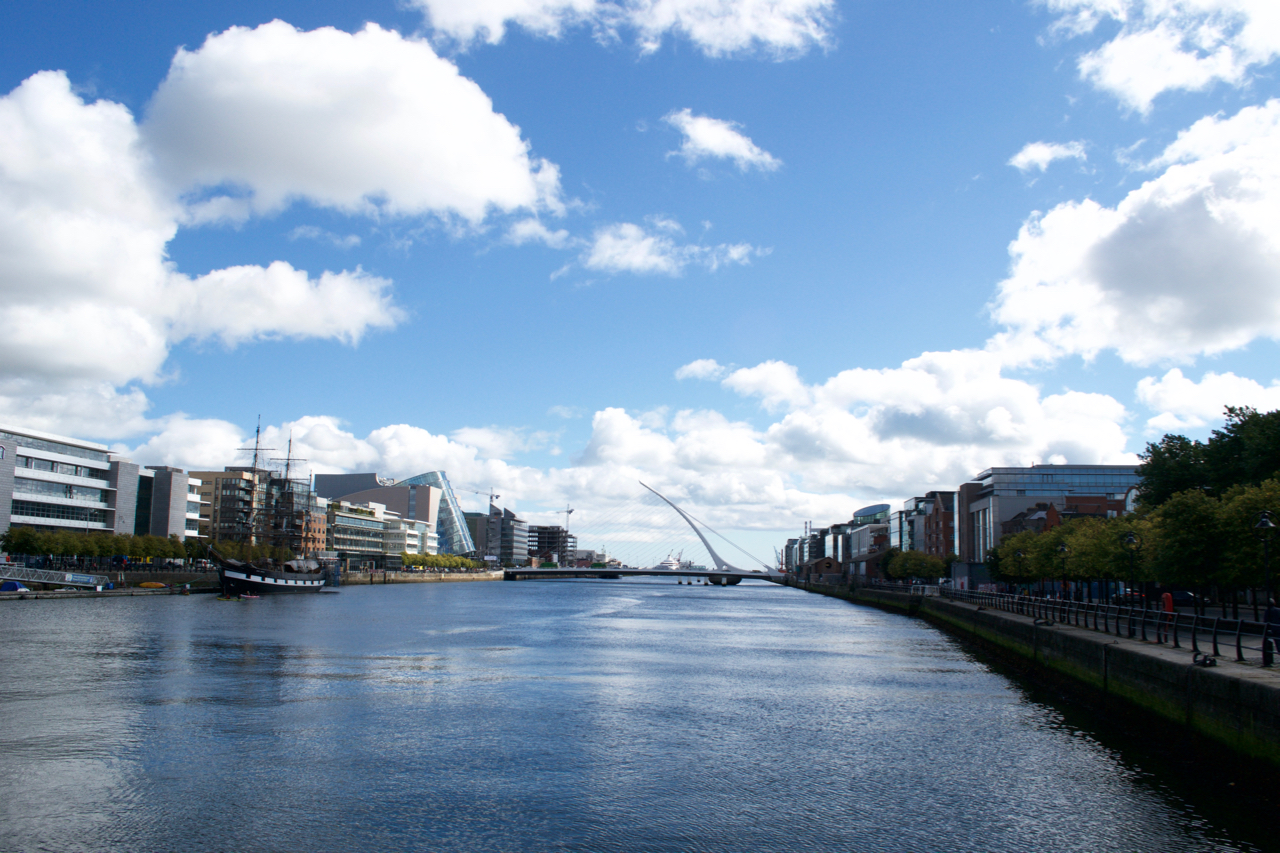 A return fare is €10 and delivers you in under 50 minutes to the route's terminus in the south inner city at Camden Street. This route will also give you a nice glimpse of some of key areas of the city including the office-lined Docklands and Grand Canal area (Dublin's answer to Silicon Valley) and the Georgian townhouse-backed Merrion Square (where you'll find a statue of Oscar Wilde amongst the foliage).
If you choose to stay on 'til the end, you'll arrive right around the corner from one of Dublin's best hotel's, The Dean (click through to read our full post on this designer hotel), where we suggest you should stay. Über modern and industrial-meets-luxury, this is cosmopolitan, trendy Dublin at its best, complete with neon signage and a cheeky, playful attitude. You'll instantly feel welcomed and right at home.
Dublin's Distilleries and Breweries
Now, drop off your bags. You deserve a drink, but not at a bar. Head to one of Dublin's breweries – tours are available at both Guinness (stout) and Jameson (whiskey; edit: closed for renovations until March 2017) whilst we recommend Teelings (whiskey) in The Liberties, the newest of the three with a fabulous tour. Any one will give you an insight into the Irish population's fondness for a tipple or two, whilst also demonstrating the rich relationship between brewing and distilling and how it's often helped the city transform. Why not read our post on 25 Irish Drinks You Must Try whilst your planning a trip to Dublin?
Wonderful tour of @TeelingWhiskey distillery in #theliberties area of Dublin (we lived around here 3 yrs ago!) pic.twitter.com/H9XpnfBWgS

— GastroGays (@GastroGays) August 2, 2016
Now, back to your hotel. Pop on the needle on your in-room vinyl while you freshen up ahead of the night, then nip to the balcony of Sophie's on the rooftop and order a libation to kick start your evening in cool style with impressive top floor views over the city.
Head straight down Camden Street, which leads you along the ever colourful and vibrant George's Street. Here we'd suggest dinner either in Spanish tapas spot Las Tapas de Lola (click for review!) in 777, the best Mexican restaurant in the city but also a perfect example of Dublin's cosmopolitan restaurant offering that's modern and right up-to-date.
https://twitter.com/GastroGays/status/760600913149042689
If you get a table (the bar is great to perch at too!) knock back a margarita or two, order a tonne of small dishes and immerse yourself in the music that blares over the speakers. The pigs head carnitas are highly recommended, but aren't for the faint hearted. There's loud music, the toilets are a journey through the insanely hot kitchen, and they don't take reservations for groups under 6. If you've got no luck in this popular joint, we also highly recommend Delahunt, The Green Hen, Fallon & Byrne, and Super Miss Sue/Luna, all in the surrounding area.
Next, potter along three or four doors down to The George, one of Dublin's longest-established and best LGBT bars, where you'll dance the night away to pop, dance and chart tunes and catch a drag show if you're lucky! Wednesday, Saturday and Sunday nights are best (the latter for the drag queen bingo with Shirley Temple Bar, the stuff of legend!) Go home via a pub, and quite nearby are Hogans, The Long Hall and Grogans – all great places for a pint which the locals love whilst The Exchequer is a fabulous bar to sink a cocktail night cap!
St. Stephen's Green
As day breaks, you'll need to get thinking about breakfast (if it's a weekday trip) or brunch (if you're visiting on the weekend). We have you covered with our 23 Must-Try Brunch Dishes in Dublin, many of which also available as breakfast during the week. Obviously, Sophie's at The Dean (linked above) is just above your head, and breakfast in bed is another tempting possibility if you just don't want to get a wriggle on.
Now it's time to immerse yourself in the city as you're already approaching 24 hours in! Set the pace for the day and walk off breakfast by going through St. Stephens Green, Dublin's largest Georgian park. It's a really peaceful, tranquil green space away from the bustle of the city.
Stop by The Little Museum of Dublin, near St. Stephen's Green Shopping Centre, where you can learn about the history of the Irish capital in under 30 minutes. A bold claim, but perfect if you're packing in as much as possible. Tickets are €7 for an adult, €5 for a student or senior (group and family discounts also available). When you're done, share a warm pot of tea and a freshly-baked scone with Irish butter and jam downstairs in one of our favourite cafés, Hatch & Sons.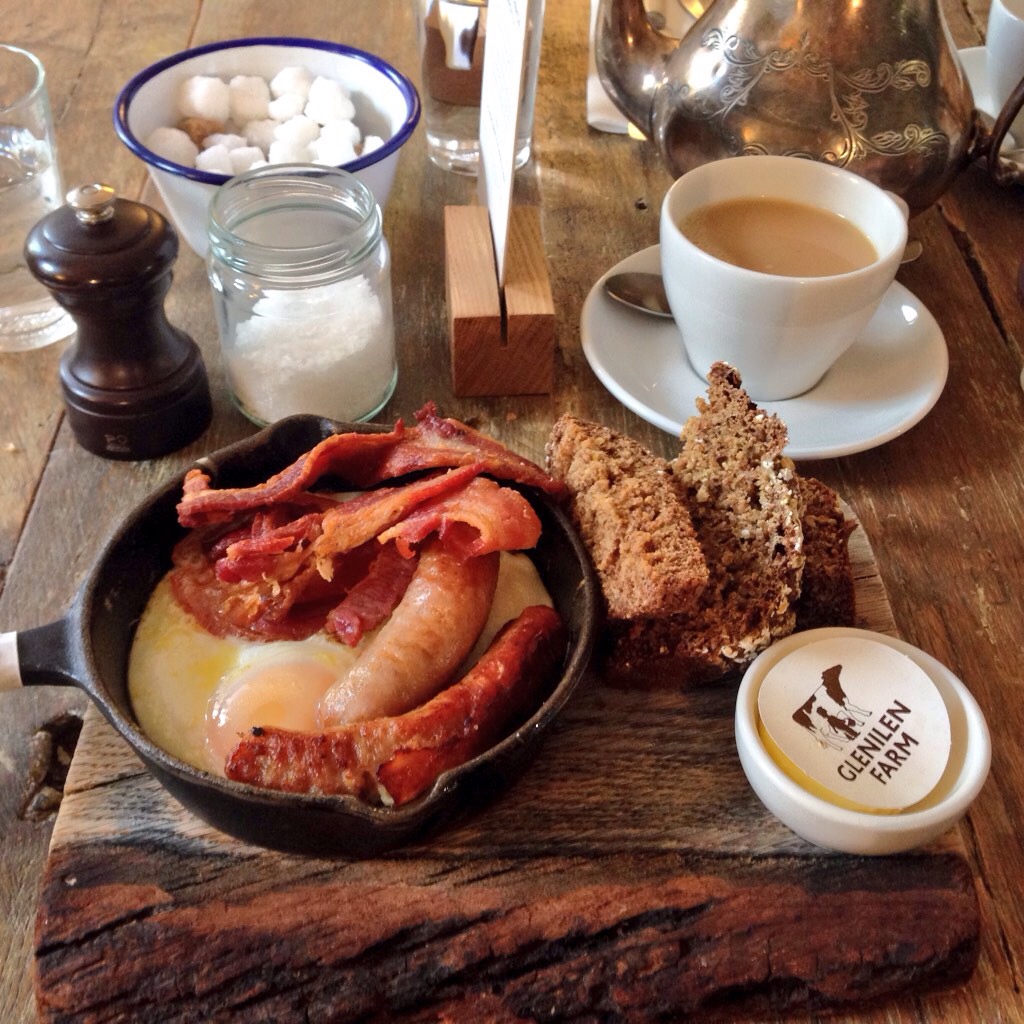 Grafton Street
Then stroll down Dublin's stylish high street, Grafton Street. No longer cobbled, but still with glimmers of its traditional styling, this is a modern Irish shopping precinct filled with international brands and home-grown talents serving customers side-by-side, including Brown Thomas and Marks & Spencer. Off the main thoroughfare, side streets are teeming with fantastic eateries, bars and smaller boutiques. For example, South Anne Street boasts great fish dishes from Catch 22, Dublin's best burgers at Bunsen, a cheese lover's paradise in Sheridans and top notch artisan coffee at Coffeeangel.
After an hour or two of pavement pounding, you'll want to waltz through Trinity College. This internationally heralded university in the heart of the city boasts stunning grounds that the public can walk through and is also the home to the iconic and incredibly important Book of Kells – a decorated Gospel manuscript produced by Irish monks around the year 800.
Now, from Trinity's famous doors rises the boulevard of Dame Street, which will connect you to Temple Bar–a notorious tourist trap, heavy with extortionately-priced pints in tacky pubs and shops full of tourist merch crap, but it's also the cultural heart of the city, so that should be your next stop!
Temple Bar
This is from the locals' mouth: there are a couple of gems scattered about this cobbled quarter, including Brick Alley Coffee, Elephant & Castle, and Vintage Cocktail Club, as well as the Saturday market which takes place on Meeting House Square. But our focus is on Klaw, where if they can squeeze you in for lunch you'll enjoy some of the most exceptional shellfish about.
Despite being so close to the sea, there isn't a major abundance of seafood restaurants in Dublin, but these guys are killing it with crustaceans and a pretty pitch-perfect, warming fish chowder served in a tin can that's torch-flamed! Start off with a couple of oysters (served naked, grilled or torched), then move onto a lobster roll or one of the crab or prawn specials! Wash everything down with a local Irish craft beer.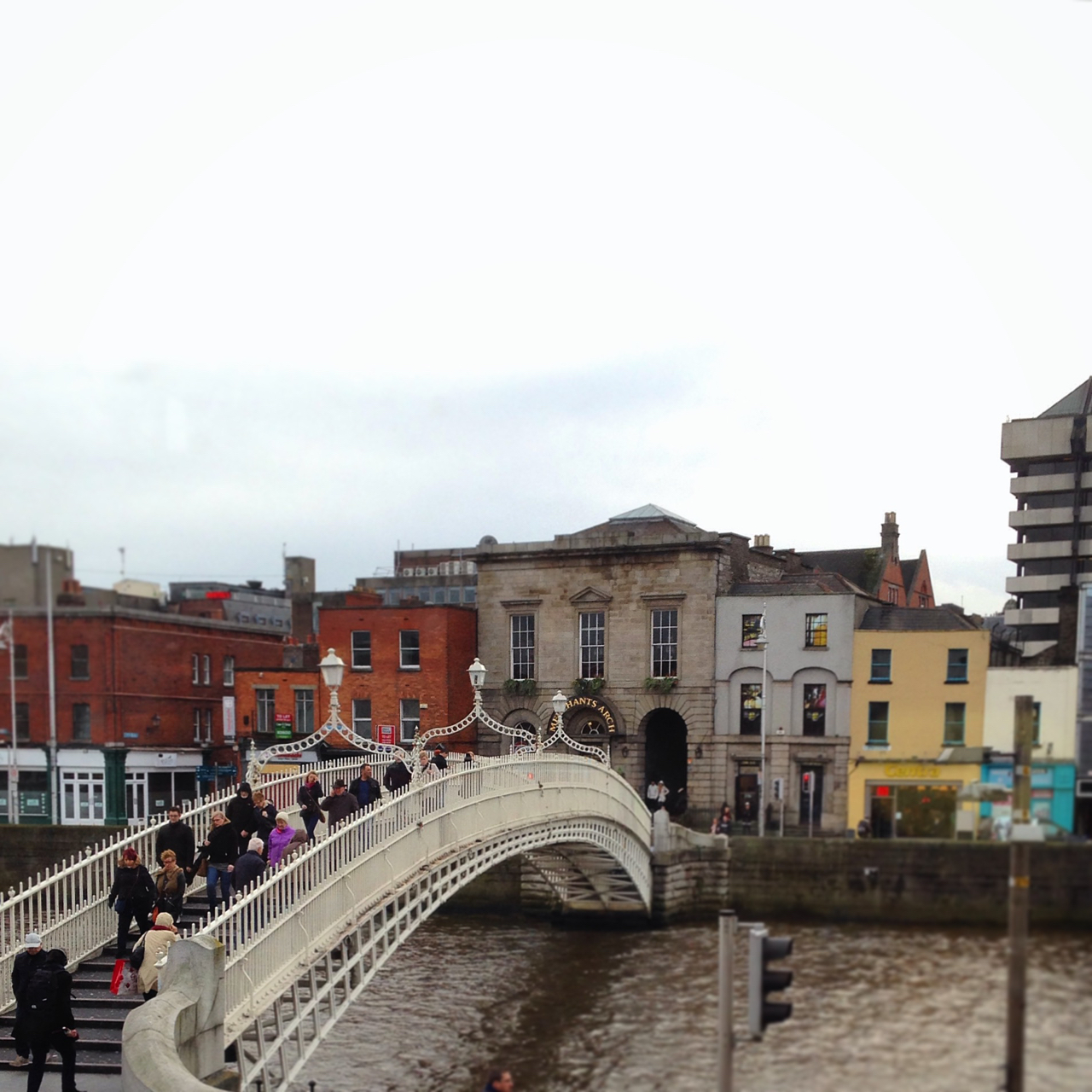 If seafood's not your thing, head over the gorgeous hump-backed Ha'penny bridge, which cutely connects the north and south sides of Dublin either side of the murky River Liffey, to The Woollen Mills or The Winding Stair. Two restaurants, side-by-side and sharing the same owner, offering different takes on Irish food in their individual styles. Both are sensational and you'll find lots of locals and tourists alike rubbing shoulders.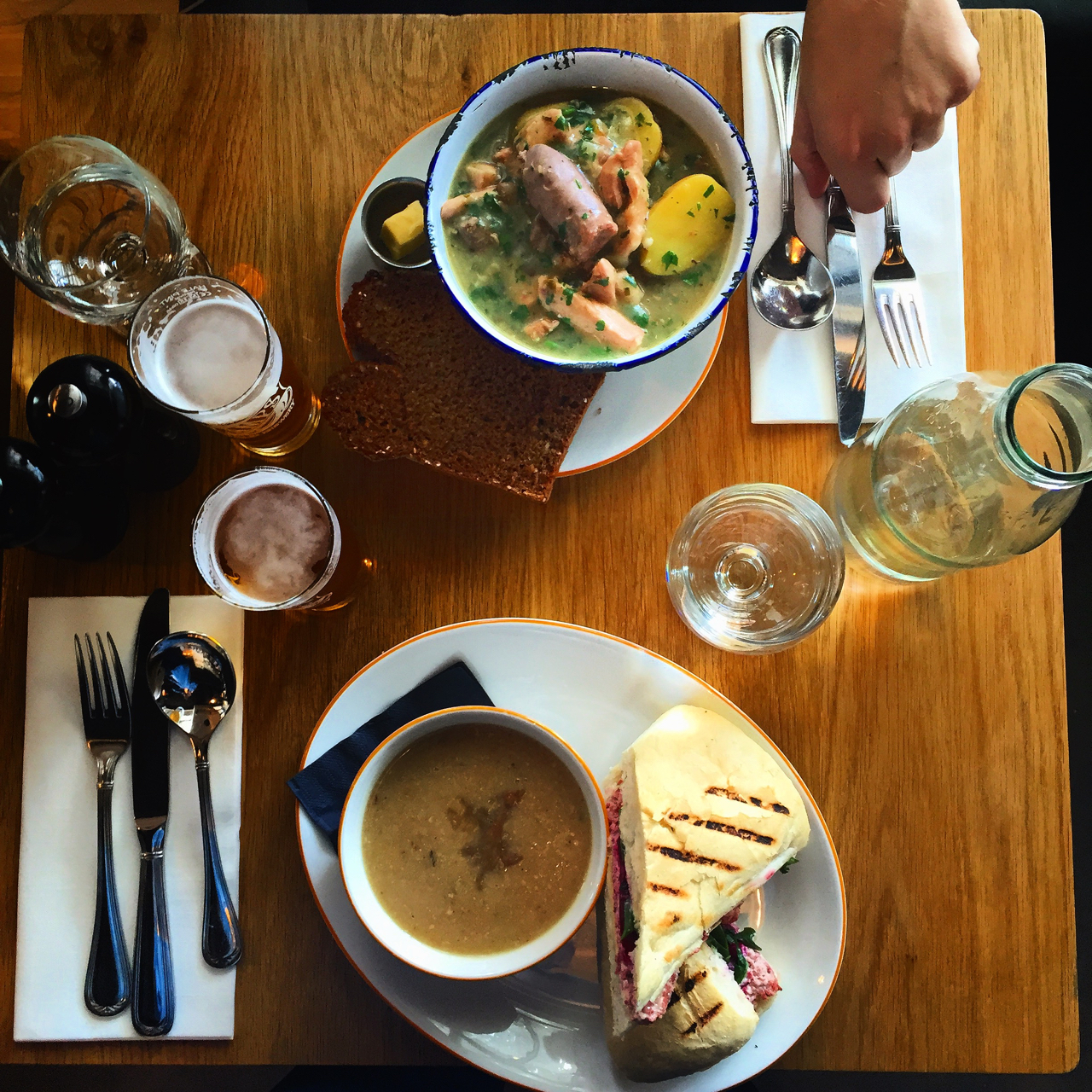 O'Connell Street
Then finish the afternoon with a stroll down O'Connell Street, Dublin's most poignant street with The Spire at its heart. Stop in to the GPO Witness History museum inside the General Post Office (GPO) building to learn about the turbulent history of the last 100 years or so and Ireland's struggle for independence as well as the pivotal role this landmark building played in the 1916 Rising.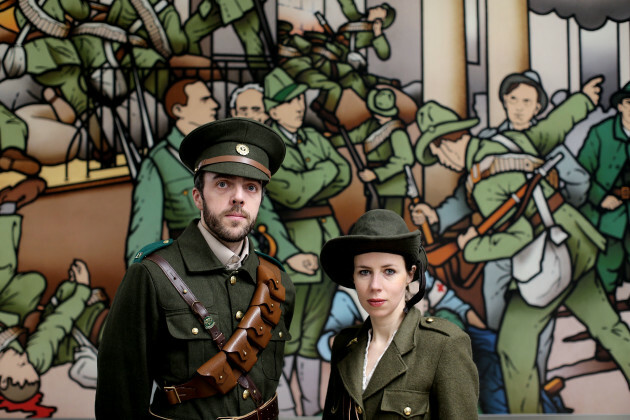 Dublin Dinner Date
Evening has fallen with less than 24 hours before you leave.  After a night of margaritas and dancing, this evening might need to be a bit more of a calmer affair, but not without the obligatory libations. For the experimental and adventurous among you, Peruke & Periwig on Dawson Street is it.  With it's speakeasy vibe and dark, almost smoky interiors, it's the perfect spot to start an evening with a tempting sip or two. For a more sophisticated, luxurious affair, drop into the Horseshoe Bar at Dublin's iconic and historic Shelbourne Hotel, overlooking St. Stephen's Green.
All this is in prep for your meal at the simply incredibly Etto (click for our review!) on nearby Merrion Row. A French-inspired menu, featuring the best in seasonal Irish ingredients, you'll be torn choosing your favourite sounding dishes on the frequently-changing menu. If it was us? We'd simply have to get the sensational Côte de Bœuf. At €59 for two people it's the most expensive option on the menu, but it's worth every ha'penny spent!
Dublin's Creative Quarter
Spend the next day grabbing breakfast and idly strolling around the creative quarter of Dublin, the best of which sits around two of our favourite streets in the city – Drury Street and South William Street. Fantastic cafes, bars and shops adorn these streets, including Kaph, Considered by Helen James and Industry & Co.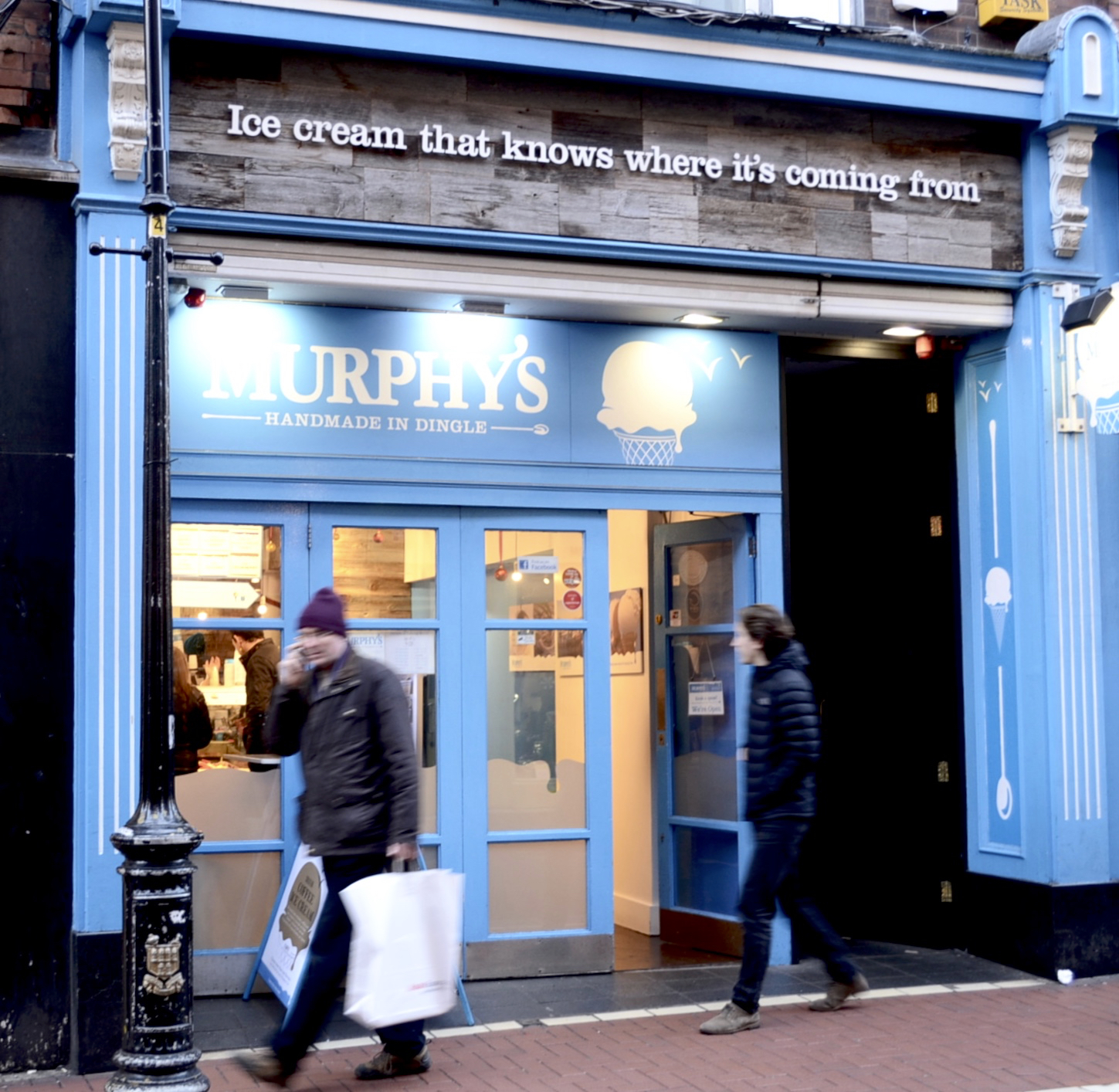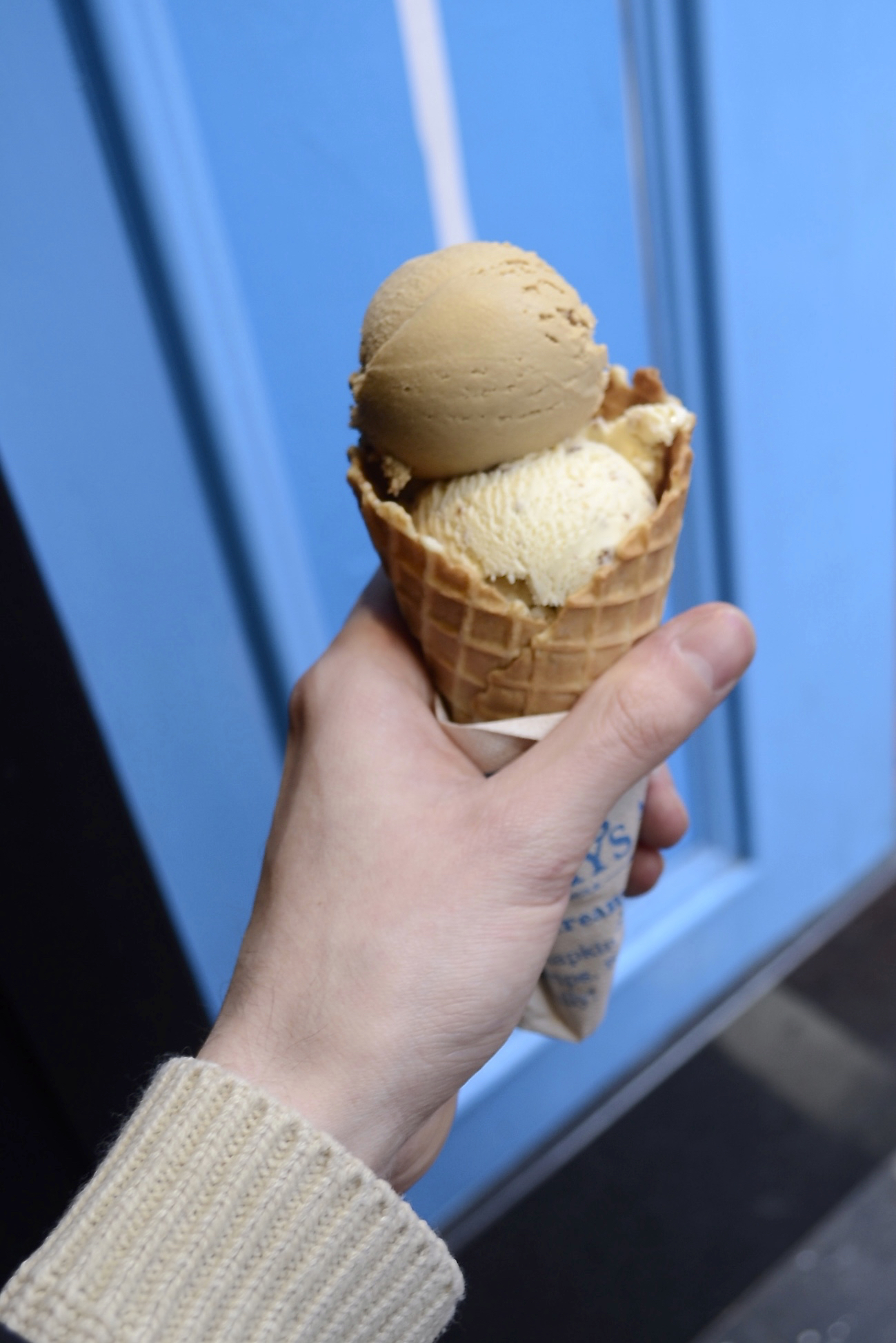 Don't leave this area without getting a savage roll from Lolly & Cooks is the stunning Georgian arcade, George's Street Arcade, and you must lap up an artisan ice-cream from Murphy's Ice Cream, we recommend the Dingle Gin, Caramelised Brown Bread, and Irish Sea Salt flavours!
If you can squeeze in another historical part of the city, take a stroll around Dublin Castle and Christchurch Cathedral before beginning the journey back home and saying 'slán' to this wonderful city!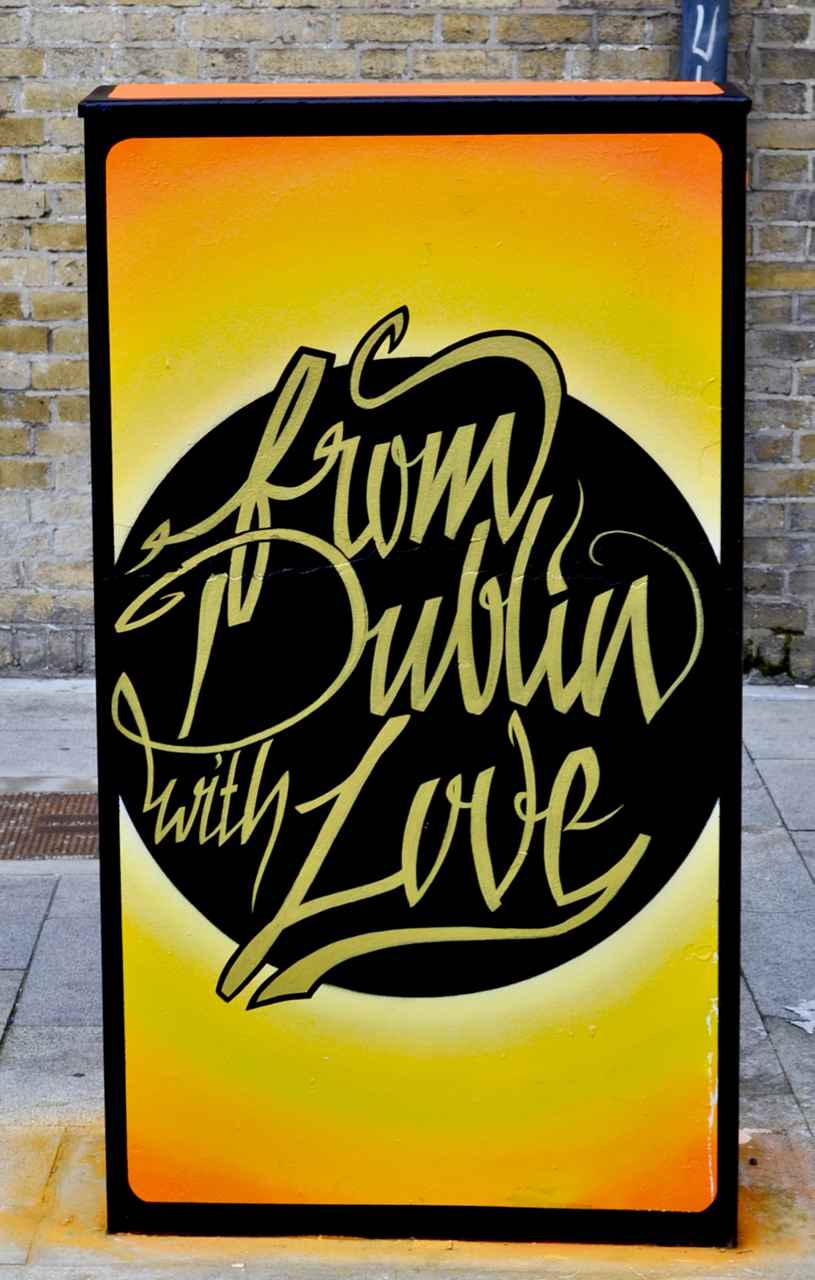 If you enjoyed reading, please pin me!
Want more GastroGays travel guides? Simply visit our travel page here to read more, and

send us an email

or Tweet asking for recommendations if you're travelling!