We grew up on commuter towns in the extreme suburbs of the 'Northside' as it's known (Dublin is generally split into north, south and west), so it's only natural that we've always gravitated towards the north of the Liffey but it's odd to even think – with the benefit of hindsight – that one of us used to live just a street or two away from Dublin's grand, central boulevard of O'Connell Street during university.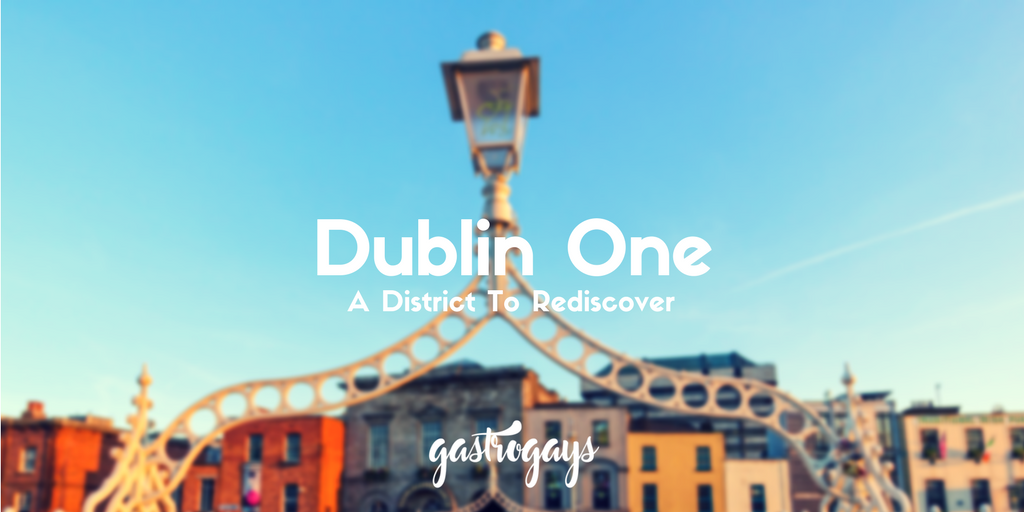 When university rolled around, it was pure luck and chance that a house big enough for a group of four friends – located down a sleepy terrace within earshot of Croke Park's chanting crowds – was available at the perfect time; and so that spot became home for three years, five minutes' walk from the Spire, Dublin's literal pin-pointed heart.
To the untrained eye, Dublin 1 – the postcode marking the north inner city centre – might not seem like it has a lot to offer in terms of modern cafes, exceptional restaurants, long-standing, esteemed retailers and  time-honoured watering holes, but let us be the first to dispel that sentiment.Roughly its confines run along Capel Street northwards from the Liffey, up Bolton Street to meet the North Circular Road and then tracing the canal, finally encompassing all of the IFSC and north docklands area; anywhere within that shape sits in Dublin 1. Dublin 1 is absolutely worth its weight, and here's why.
Honestly: what can we say? What can we tell you about this place that the 'Queen of Ireland' owns and oversees? Panti, Ireland's most internationally esteemed drag queen, now transcends her own art. Following her Noble Call, one-woman show, best-selling book and documentary movie, she commands this city like no other as a consistent champion of all things queer in the Irish capital.
Opened on Capel Street in late 2007, Pantibar is a beacon of queer Dublin when so many other iconic LGBT stalwarts have bitten the dust. Offering some of Dublin's cheapest pints, beer specials and even hot toasties, people come for the drink and the catty craic and stay for the shows!
Dine like it's 1929 in the middle of Wolfe Tone Square, just at the end of Dublin's shopping highway, Henry Street. You have to hear the story behind this place to believe it! This until-recently dilapidated tram was rescued from a field in Cavan and renovated into this unique, buzzing and inviting cafe and hangout in the city centre in 2016.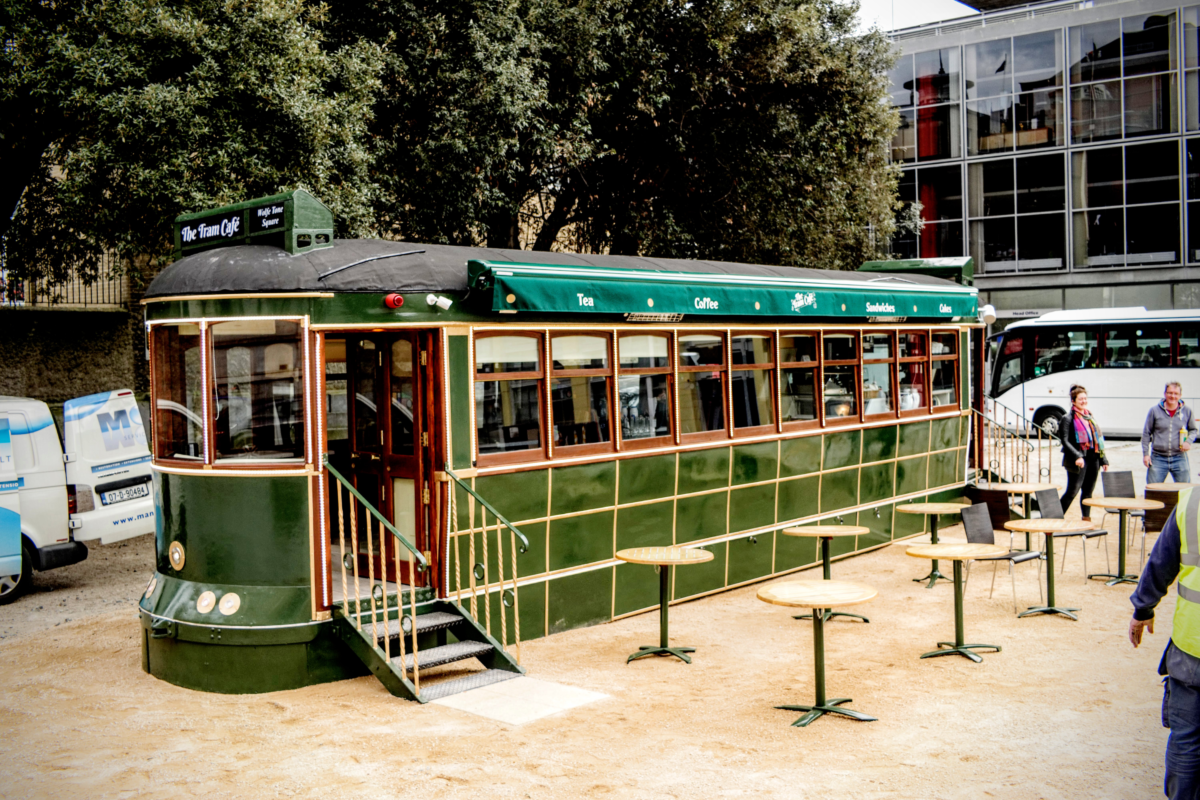 Built in Philadelphia, delivered to Lisbon where it spent most of its working life, the tram then went to a museum in Wales before sadly ending up disused in a random Cavan field but its current owner Dave has given this baby a new lease of life. Stop by for coffee and a slice of cake or a spot of lunch, as there's also already a new covered marquee addition offering even more seats.
Then a quick ☕️ stop at the new #TramCafe (who we've wanted to go to for aaages!), which is helping transform Wolfe Tone Square #DublinOne pic.twitter.com/87NH6PQO5O

— GastroGays (@GastroGays) December 6, 2016
Plus, there's a takeaway hatch too – but you've gotta see the inside of this place and all the little details! It's got a licence to stick around for at least another few years, so make sure you don't miss this little staple of Wolfe Tone Square.
Right on Dublin 1's main thoroughfare of O'Connell Street sits one of the most incredible collections of Ireland's recent history, the GPO Witness History museum. Immersive, incredibly informative and a really modern way to make a museum's story come to life, this award-winning exhibition sits within the GPO building (the headquarter base of the Rising leaders) on the street which saw most of the action and bore the brunt of violence a century ago and in an iconic building that was reduced to rubble and ash.
The concise but creatively displayed collection documents the days surrounding the Easter Rising in 1916 – which was a failure, but its events spurred on the desire and eventual gaining of independence for the Republic. During a 60 minute visit, the story is told of those fateful events but from the perspectives of the witnesses – what they wore, where they lived, how innocent civilians had died and what the general feeling of the public was at the time, of which the majority didn't actually support the Rising leaders!
Adult tickets are €12 each, €6 for children over 5 and children under 5 go free. Open from around 9/10am 'til 5:30pm daily.
Talbot Street, which links Connolly Station to O'Connell Street, in the past two decades has declined further and further, being resigned to bargain basement shops and sad pubs and restaurants. Then, out of nowhere, emerged Laine, My Love; an experimental cafe (with off-beat hours to match) from the guy behind celebrated Irish coffee roaster Roasted Brown, Ferg Brown.
When Ferg's prime Temple Bar cafe location changed hands to current owner First Draft so that Roasted Brown could focus more on the roastery in Delgany, Co. Wicklow it gave the opportunity to be a bit more experimental and 'break the rules' a little with a cafe and so, Laine, My Love was born.
Check out their food menu which actually features quite a few vegan dishes and is served from breakfast 'til lunch as they open early morning (7:30am) 'til mid-afternoon (3pm ish) every weekday.
Where Mary, Henry and Jervis streets intersect sits The Church, quite literally a 300 year-old converted church now a thriving restaurant and bar. A drinking and dining destination for both young and old, locals and tourists, this place is always busy. A bit of a one-venue-fits-all it's nothing groundbreaking (and has such promise as a stand-out venue) but this is a safe bet for an hour or two of fun – especially when the sun shines and you can take advantage of the expansive beer garden.
An airy first floor restaurant above a quirky little bookshop on the ground floor, blink and you would miss The Winding Stair. A long-heralded popular meeting place for creatives, most notably writers (the name is after the Yeats poem), the restaurant serves brunch and lunch right through to pre-theatre and a la carte whilst the menu runs the gamut from fresh Irish fish and seafood to farmhouse cheeses, Irish charcuterie to classic desserts like bread and butter pudding. It's casual and unassuming yet elegant and a celebration of all things artisan and Irish.
They say it themselves: "This is the cafe you've been looking for".
Again, what can we say? Garrett Fitzgerald's cafe with a distinct Middle Eastern influence is one of the most incredible places for breakfast, brunch and lunch across the expanse of Dublin city. Grab a cinnamon bun and 3FE coffee in the morning; savour their most popular brunch dish, Turkish Eggs Menemen, at any and every late-morning pit-stop here (served seven days a week); and linger leisurely over soup or something more substantial at lunchtime like a falafel flatbread or slow roasted beef brisket ciabatta. Take it from us: the cinnamon scrolls are a heavenly way to see yourself through any tough day.
Now added to their brood with 'Little Brother' a door away and Brother Hubbard South on Harrington Street in Dublin 2, the sky's the limit for this beloved Dublin cafe that put brunch on the map when it was a frankly foreign idea in this city less than five years ago.
One of our favourite spots for lunch is The Woollen Mills on Ormond Quay, right beside the Ha'penny Bridge – Dublin's most iconic crossing. We adore the use of Irish ingredients and reviving old classics with a modern injection, like Coddle, seafood chowder and spiced beef sandwiches.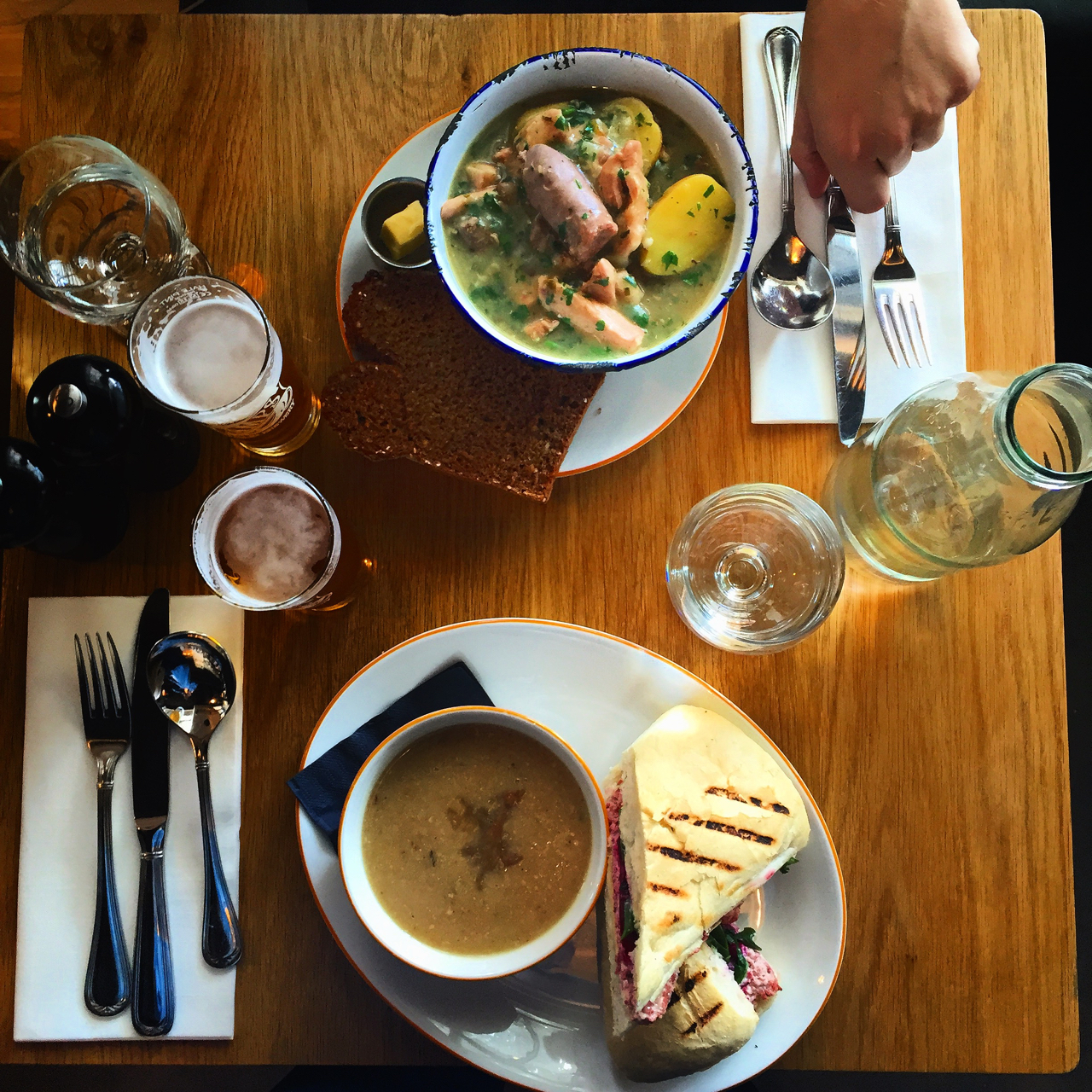 What the team has done here is create a contemporary, casual and cool all-day restaurant, bar and cafe in the middle of the city that suits pretty much all tastes and flavours. A diverse clientele, where tourists and locals mingle and get along mightily, this place is a breath of fresh air and upstairs is the perfect place to perch during lunch overlooking an incredible view of the Liffey and bridge.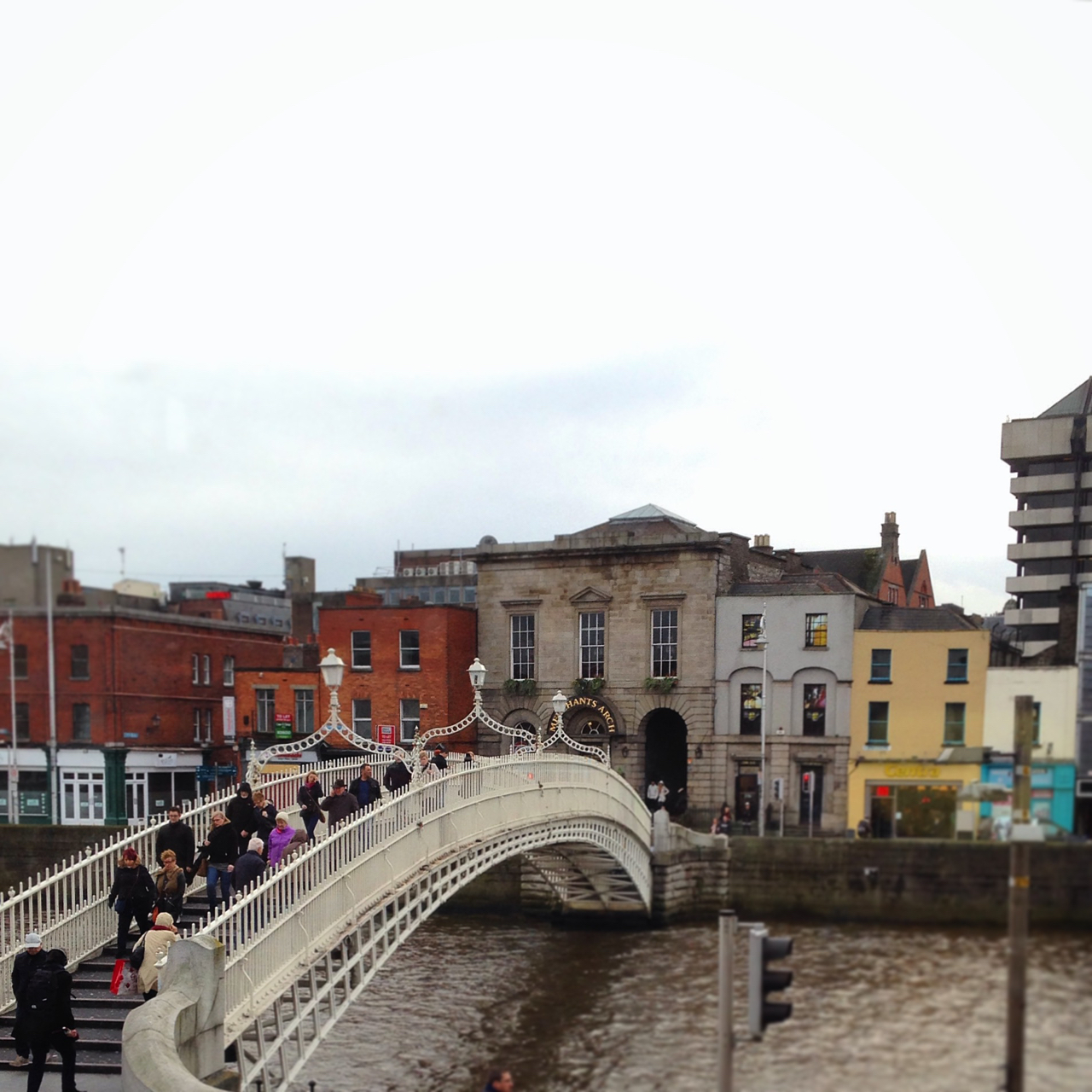 Now, another piece of the puzzle has been unveiled as right beside, tucked into the corner, is The Yarn. Specialising in 'pizza + booze', given the tagline, it's a casual evening no-reservations joint (except for groups of six or more). Newly launched, we still need to check it out.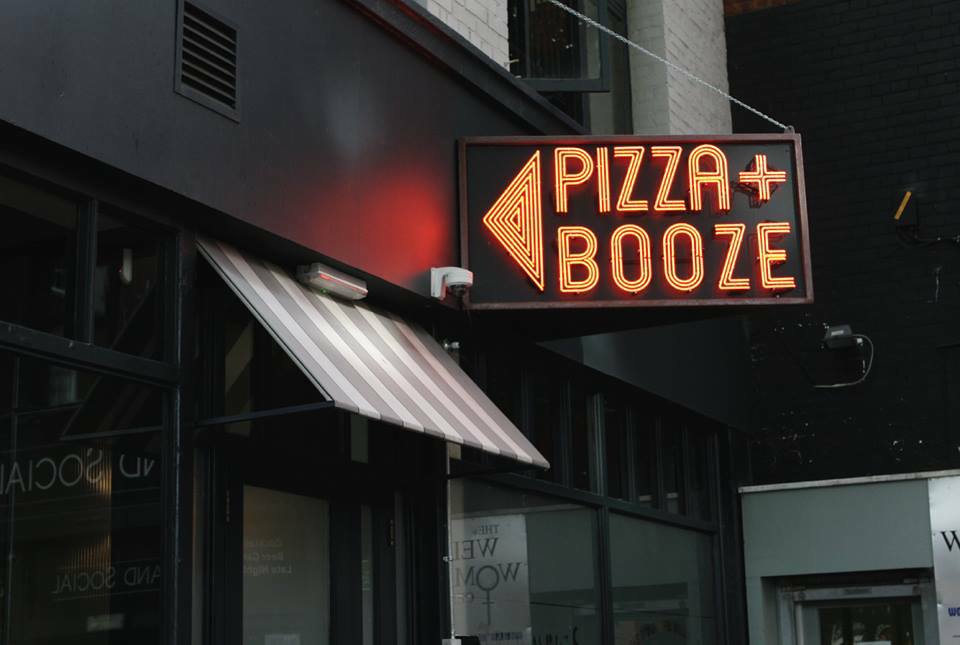 Right across from the Rotunda, Mr Fox popped up during the time we lived in London in place of the former Hot Stove restaurant. Located in a basement. After years of honing his craft abroad, native Dubliner Anthony Smith has returned to the city to open this restaurant that specialises in all things local, natural and seasonal.
Serving lunch and dinner Tuesday through Saturday, it's among that ilk of modern day higher end restaurants whose menu items simply list the main ingredients (à la 'Cod, lardo, broccoli, mussels…. etc.') but there's a well appointed selection running the gamut from small plates to Chateaubriand to share. +1 for their entirely vegetarian option menu and the dessert men reads like a refreshingly fun, modern twist on childhood frozen favourites like 'Supersplit' and 'Iceberger'.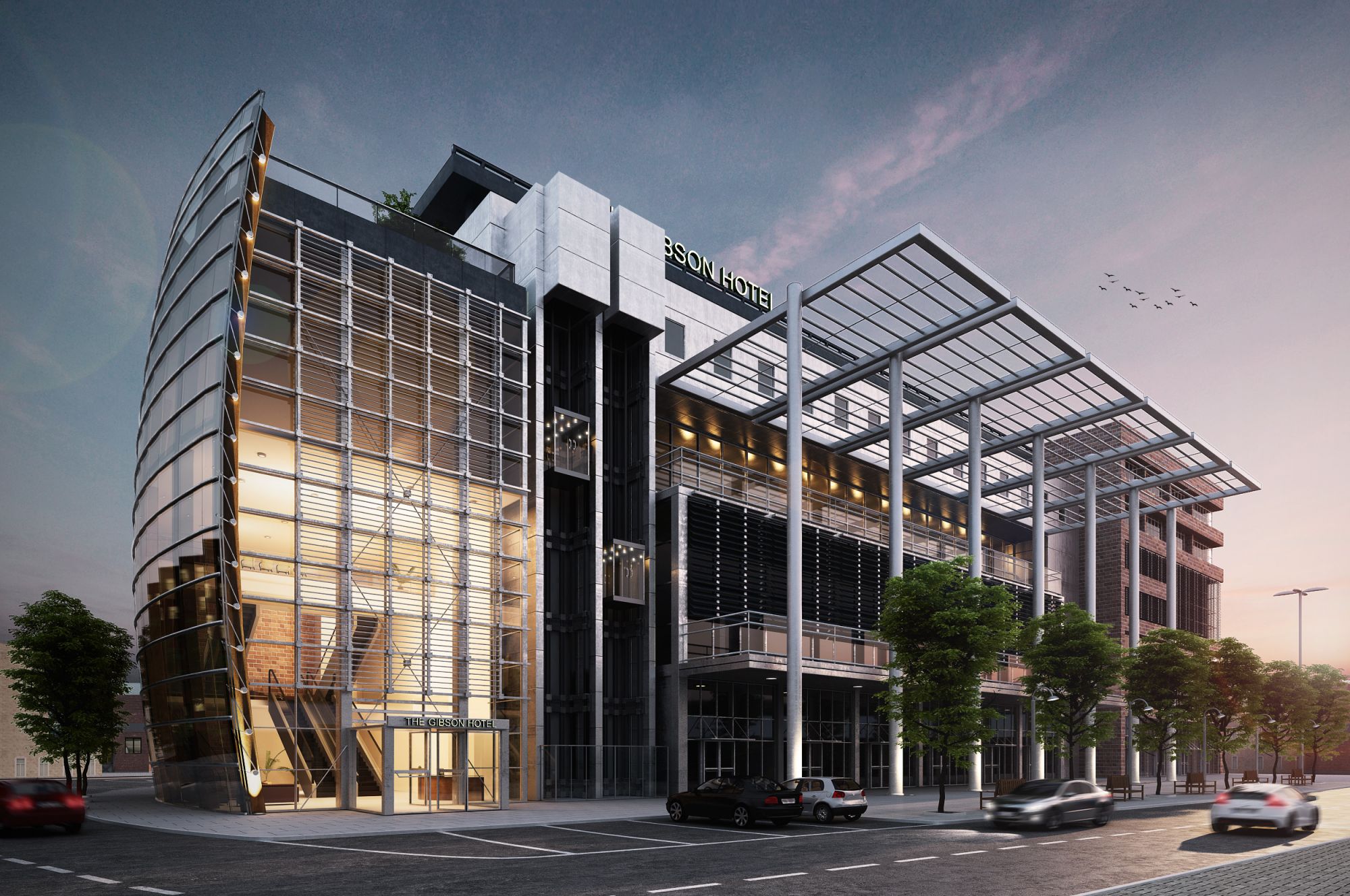 Stylish and creative in equal measure, The Gibson is Dublin 1's new destination hotel. Several storeys in height and with ample escalators connecting floors, it might seem like a shopping centre, but its rooms and eateries come well regarded (we've never stayed overnight, though) – not to mention its rooftop terrace (a bit of an anomaly for Dublin!) Right by Dublin's premier live music and entertainment venue,  the 3 Arena, the Gibson is also perfectly placed for visitors to Dublin
Dublin doesn't have a deluge of wine bars. You've got our old French favourite La Cave hidden down a basement on South Anne Street, French-imbued Piglet on Cow's Lane, sleekly-styled Cavern on Baggot Street and then there's Ely.
A wine bar with real class, a globe-trotting list of producers and vineyards with provenance at the very heart of its menu, Ely Bar & Brasserie in the Docklands area is the bigger yet younger sibling of the original on Ely Place on the other side of the Liffey. An expansive space at the Custom House Quay (CHQ) Building occupying the original 1821 cellars with two bars and a massive terrace, it's perfect for cosying up to a glass of red on a chilly winter night and popping a bottle of Prosecco en terrasse in the humid heights of summer.
Located along Millennium Walkway, an area which is sometimes referred to as Dublin's Italian Quarter but there's far more international flair in this area than nonna-approved pasta recipes and pizzaiolas. When we interviewed our amazing, inspiring friend Timi (a champion of all things Dublin) he alerted us to this new-ish addition to the Dublin casual dining scene.
The city's answer to the bao, banh-mi and bone broth demand and trends which have taken Western Europe by storm these past few years – Bread & Bones is all about good food, served fast in an energetic and youthful setting. Loud music, big-flavoured Asian dishes and deep pint glasses. Quality!
Dublin's defining donut shop long, long, long before they became a huge trend in the city in the mid 2010s. Now with a fresh new brand and an expansion plan, ask anyone who grew up around Dublin in the 80's and 90's will have fond memories of queuing for donuts at the iconic Rolling Donut kiosk right on O'Connell Street.
Now, just at the right time and run by the original owner Michael Quinlan's two daughters Aimee and Lisa, The Rolling Donut is literally rolling out all over town with a new shop and cafe around the corner on Bachelor's Walk… but some will say the original will always be the best!
Our infectiously passionate foodie friend Chloe splits her time between Dublin and Toronto and is amongst our pick of the best foodie Snapchatters to watch. Aside from that though, she's an inspiring young female entrepreneur with a popular, colourful and delicious cafe in the heart of the IFSC, Dublin's financial district – a tricky place to set up a lasting business.
Set on Mayor Square, Foodie is a unique cafe in so far as you can get your healthy, wholesome nutritionally balanced meals and cheat meal splurges all in one. It's as nourishing on a mid-week lunchbreak as it is on a hangover-hindered Saturday morning and you'll come for the imaginative, cheekily-named menu options but stay for the incredible sandwiches, salads and coffees!
By the way, there's actually a campaign all about the wonders of

Dublin One

, to learn more check out the site by the guys from Dublin Town.