Drogheda, Ireland's largest town, sits beautifully on the banks of the River Boyne – an historic town in Ireland's Ancient East at the heart of the blossoming food producing area of the Boyne Valley.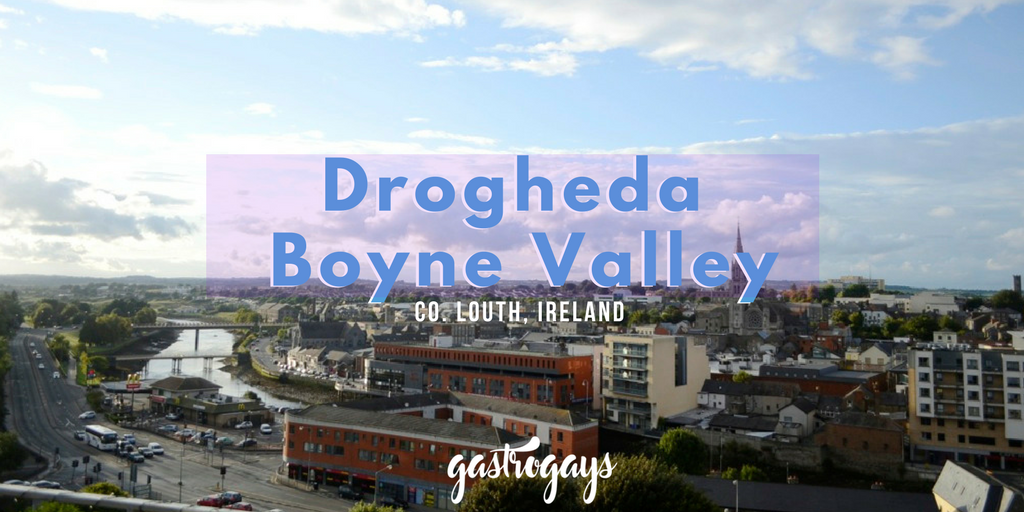 An hour from Ireland's capital, Dublin, and 90 minutes from Belfast, this town is where one of us grew up and also where we went back to after our four years in London. An award-winning foodie destination town in Ireland, here's what's special about this large town in Ireland's littlest county and why it's worth visiting Drogheda.
Located on the Boyne, which snakes a winding route from Kildare right out to the Irish Sea, Drogheda bears an Anglicised name from the Gaelic 'Droichead Átha' [Dri-hid, aw-ha], which translates as 'bridge of the ford'. So, the name would have probably translated as 'Bridgeford' into English but so often Gaelic placenames where translated literally and phonetically, so Drogheda became the town's name. A note on pronunciation, too – Drogheda has a silent 'g' in its middle, so it's pronounced 'Draw-heda'.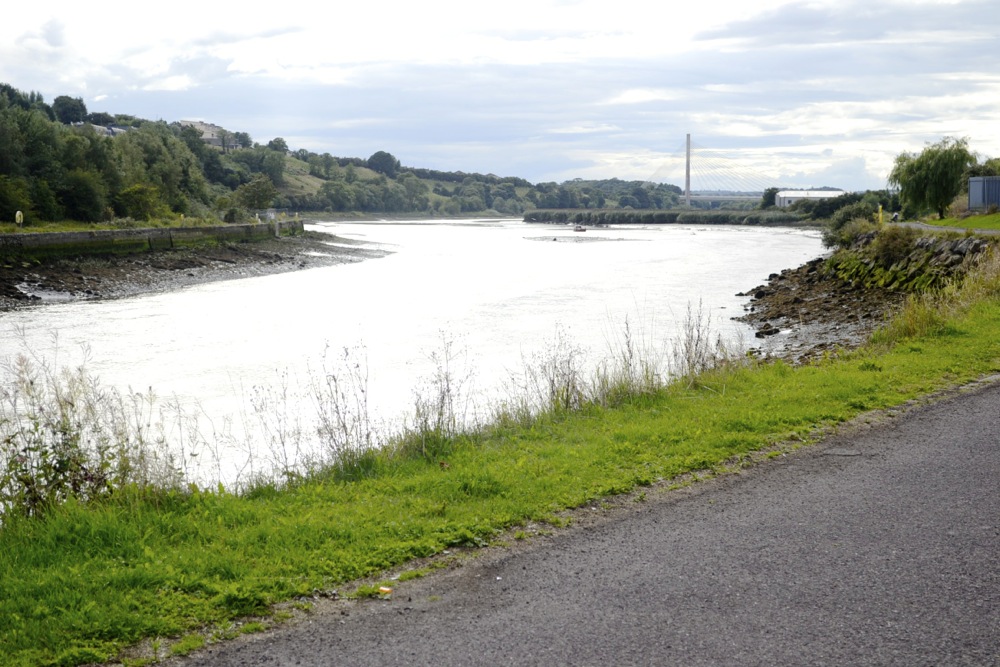 A strategic and important town in the east of the country, Drogheda is well known for its history – particularly when a certain Oliver Cromwell went on an Irish rampage and besieged the town, leaving it in ruins. Drogheda is also near to where the monumental Battle of the Boyne took place in 1690, which ultimately ensured the Protestant Ascendancy in Ireland splitting the country into catholic and protestant opposition.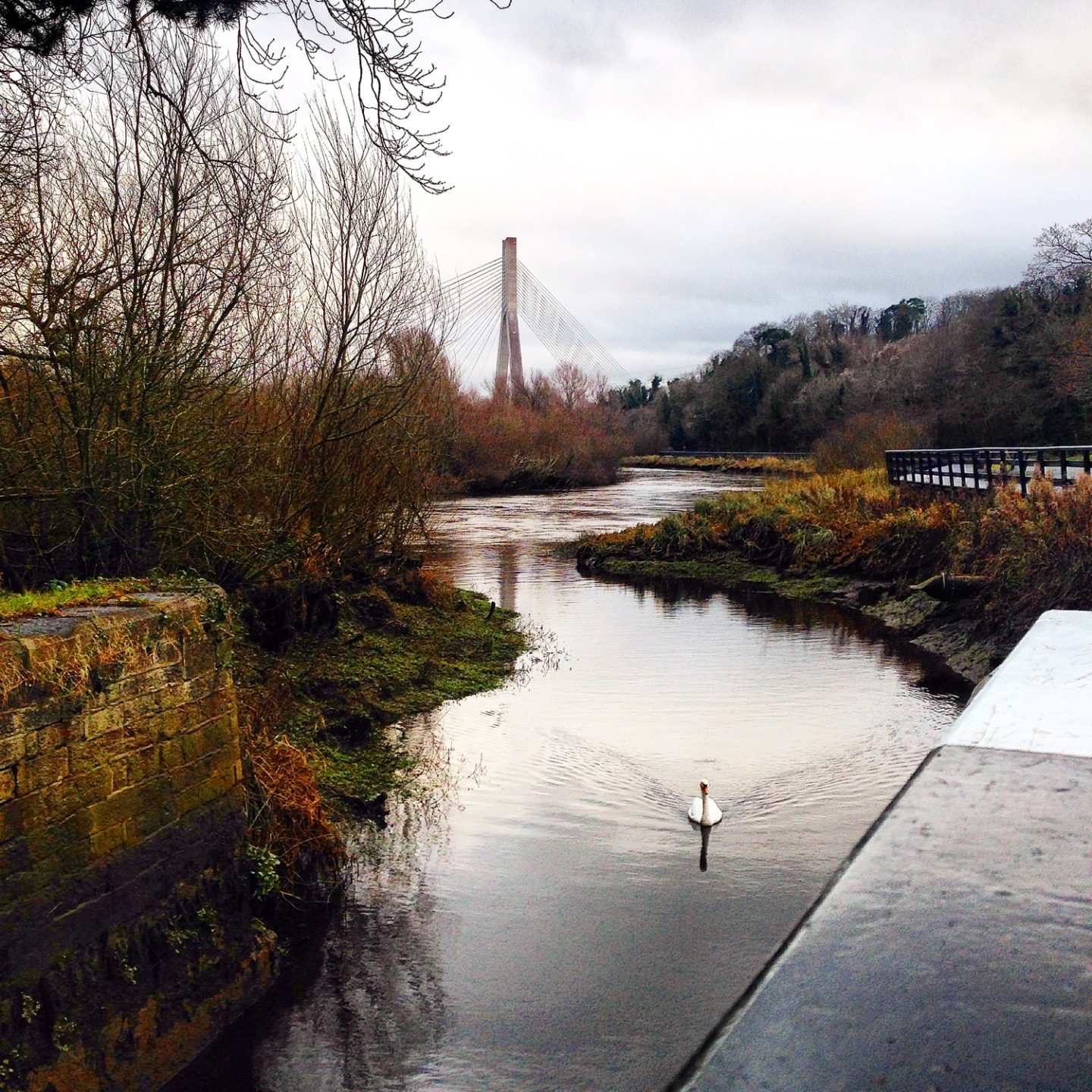 A spooky but special resident delights tourists and locals alike in one of the main churches of the town. St. Peter's Church is the home of the severed head of Saint Oliver Plunkett. 330 years since his beheading, Plunkett's head has been on public view in the town almost a century. We won't include a picture in here, but you can see lots of them on Google – though it really has to be seen in the flesh to be believed…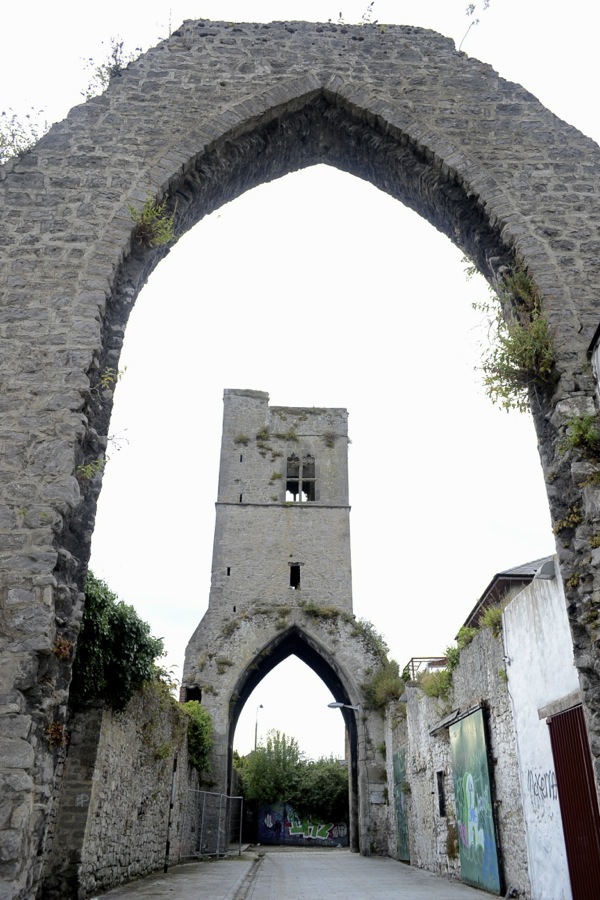 If you haven't heard of Drogheda before, or not considered it as a destination to visit, the time is now. Ahead of hosting the Fleadh Ceoil in both 2018 and 2019, Drogheda has quickly grown to become Ireland's largest and most-populated town. After a boom in the past few decades, the population is currently around 40,000 population yet funnily the largest town in the country is located in the smallest county, Louth.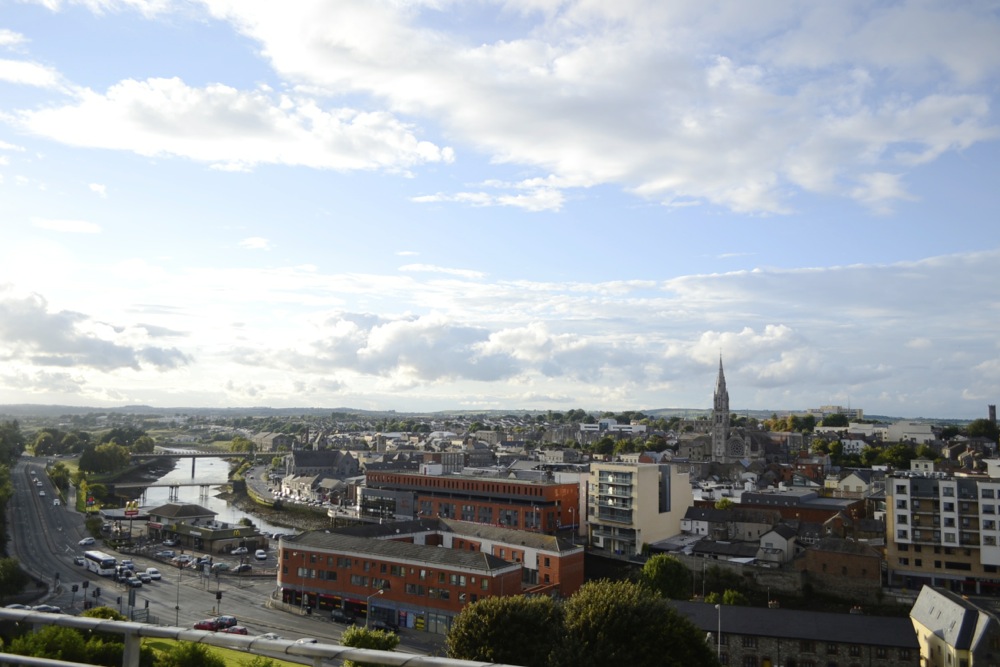 Colourful and eclectic with a sometimes maligned accent, Drogheda is all about small business, close community and its food and drink credentials. Below is our guide to the should-be city, Drogheda – the place we call home!
6 Best Places for Lunch in Drogheda
1. The Boyne Pantry
https://twitter.com/GastroGays/status/918417905376808960
The Boyne Pantry is a relatively recent addition to the Drogheda restaurant scene, owned by much-loved locals Jackie Newman and Amanda Payne. A little cafe and restaurant set centrally right on the quays of the town, it opened in 2017 and has added a real boost to the town. With a comforting, home cooking-style menu celebrating local producers, you can enjoy everything from breakfast and mid-morning coffee catch-ups to a local lunch and great value dinner.
The team are always full of chat and local humour, so a warm welcome and friendly service – as well as delicious food – is guaranteed! Tell 'em we sent ya!
2. Fifty4 Seafood Bar
Drogheda's newest lunch spot, Fifty4 Seafood Bar is owned by the same people who run Kirwans fish shop next door on Laurence Street. Drogheda – being a port town – was crying out for a proper seafood restaurant. Though it's new to the scene, it's had rave reviews and you'll expect lots of fresh fish on the menu, from calamari and prawns pil pil to seafood chowder fish and chips. The menu has gone through a few tweaks and changes, to be expected, but with the right chef team this place will last a long time in this coastal town.
3. The Bare Food Co.
If you're into protein-packed dishes and 'clean eating', The Bare Food Co. is the place for you. Nutritionally balanced dishes on an expansive menu are served from early breakfast 'til late lunch alongside all kinds of teas, coffees, juices and smoothies. Forget what you know about a 'health food cafe', this is a modern day spot in one of the most historic restaurant settings in the town.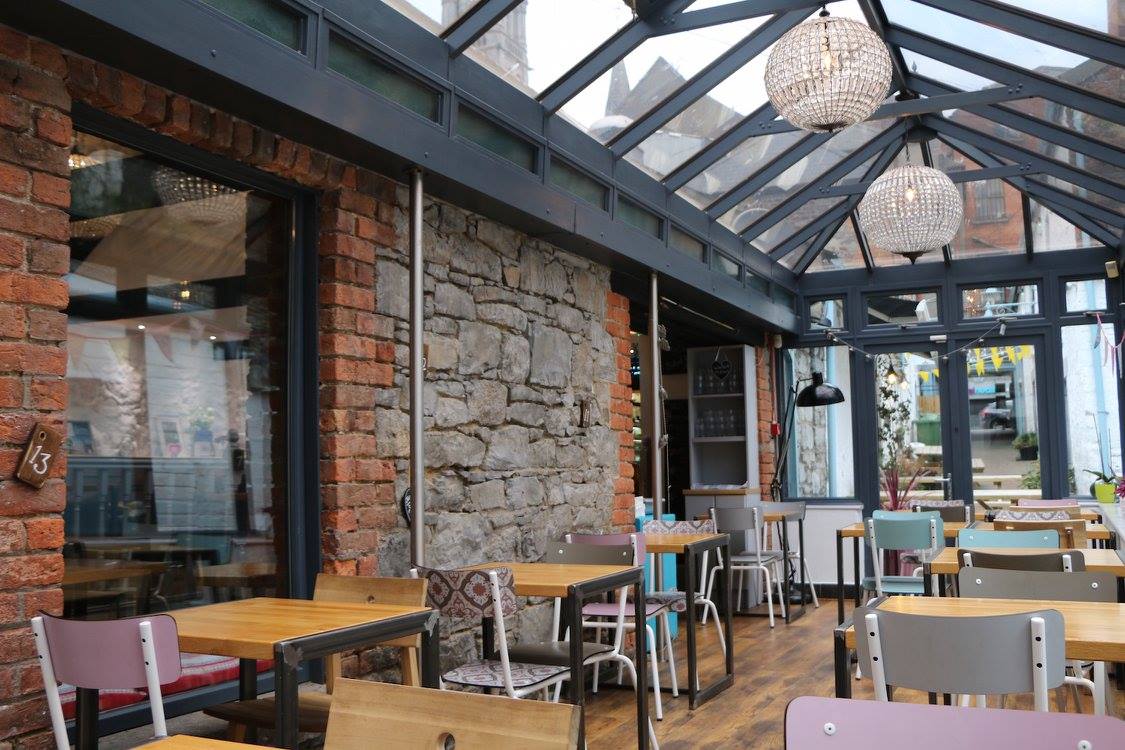 Occupying what formerly was the beloved Gateway restaurant down a little alleyway in Drogheda, the Bare Food Co. has transformed the space and brought it right into the 21st century, though still a little sympathetic to the space. Lots of vegetarian, vegan and gluten-free options available here where you can really enjoy a healthier, lighter dish without sacrificing flavour.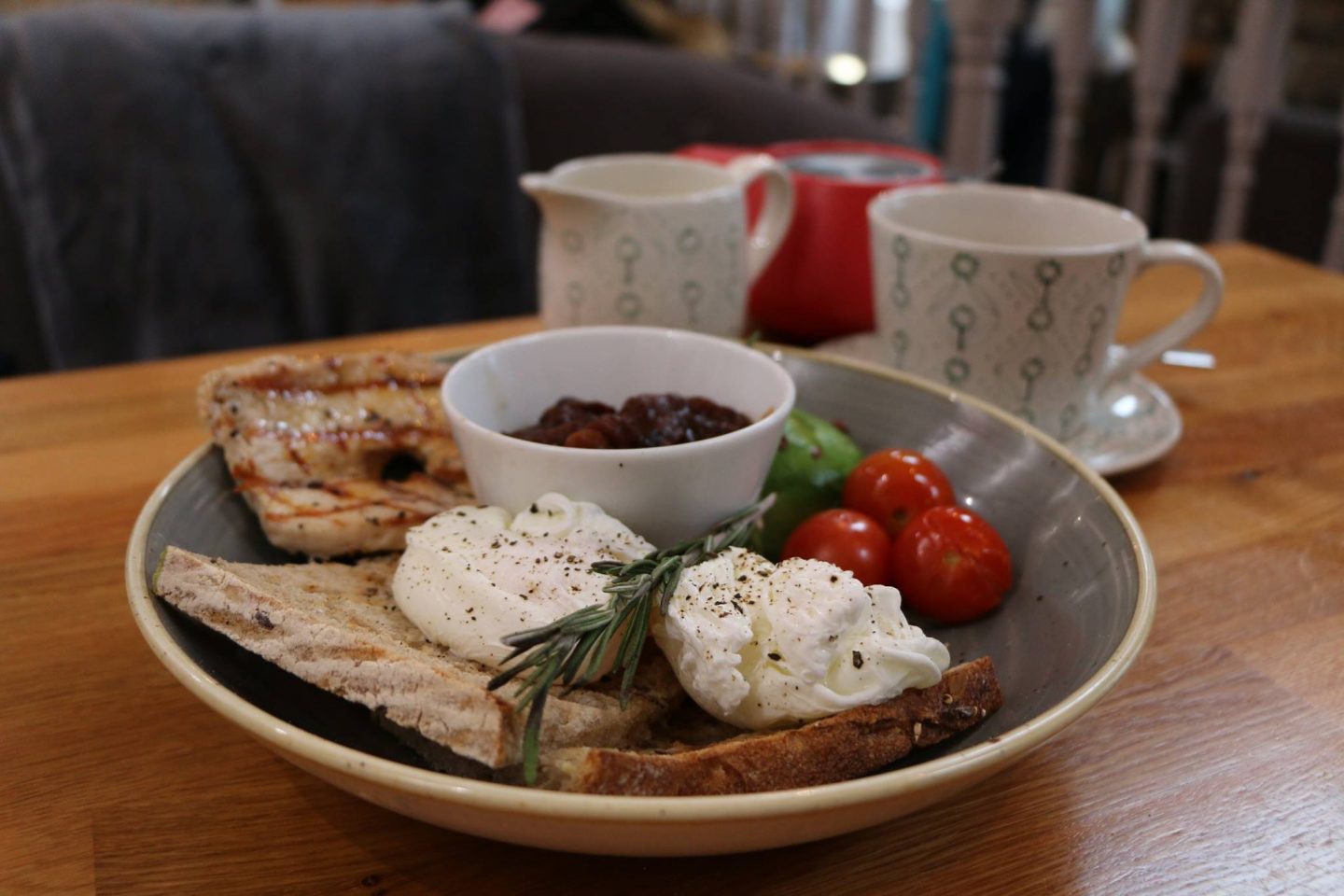 4. Relish
The team behind the popular Relish group are renowned for their restaurants in the Louth/Meath area along the eastern coast of the country. They occupy a gorgeous cafe space adjoining the Highlanes Gallery (a converted church) in the centre of the town along Laurence Street. A great place for soup and a sandwich or a freshly-made scone with homemade jam, Irish butter and a piping hot pot of tea.
5. Simona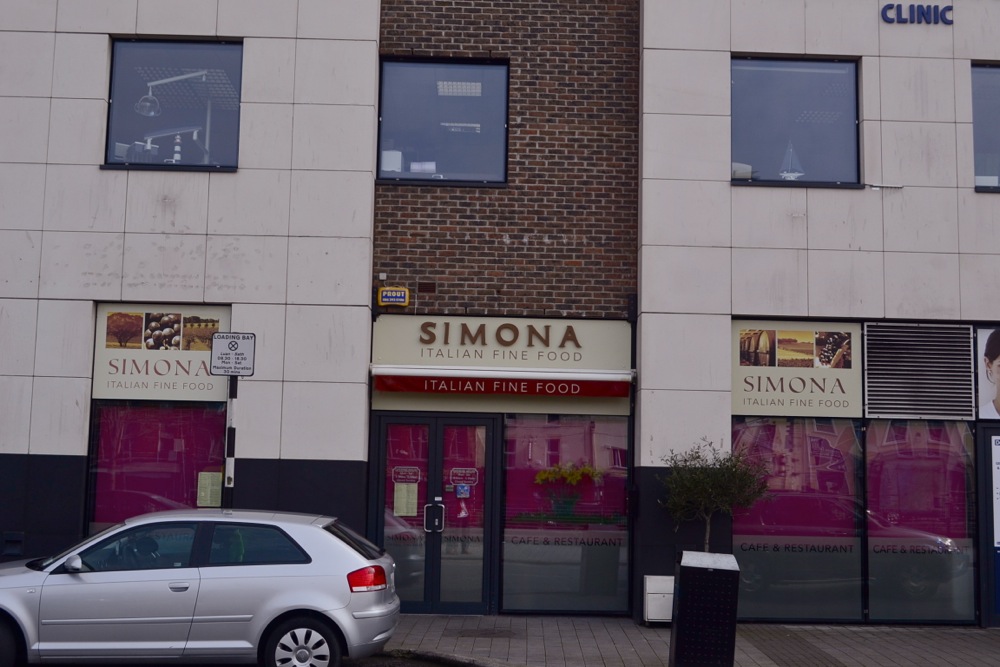 Simona is an Italian deli and cafe run by Fabrizio and Simona Palombo and their team. Just like Jackie and Amanda at Boyne Pantry, Simona is all about service, freshly-made authentic Italian dishes with great ingredients and strong Italian coffee – located just across the road from the town's biggest shopping centre Scotch Hall.
6. Stockwell Artisan Foods
Further towards the centre of town, down Stockwell Street, is Stockwell Artisan Foods. Gwen and Orlaigh are incredibly knowledgeable foodies who just so happen to run this nice little deli and café. Focusing on local, organic, free-range and fairtrade, the menu is comforting, hearty, wholesome and fresh. They've been treating the town for the past decade and not only is the space warm, inviting and constantly buzzing, the team are the exact same – always making conversation and getting to know their customers. As you'll have gathered from each of the places we've mentioned – that's the Drogheda way.
Coffee in Drogheda – Proper Boyne Brew
Drogheda's well populated with Costa branches (thankfully in the outskirts of the town by the largest two retail parks) but now also a Starbucks and Cafe Nero have popped up in recent years – worse yet, they're about thirty seconds' walk from one another. We really abhor coffee chains like these and barely even step foot inside them because we cherish local cafes and entrepreneurs, so whilst Drogheda does now have coffee chains we urge you to head along to the Irish-owned independents instead, like our favourite – Ariosa.
Ariosa is a well-known name in the Irish coffee scene because they were doing small batch micro-roasting since before you even knew it was happening in Ireland. Michael Kelly, the smily guy behind the brand, has been roasting nearby in Co. Meath for 15 years. Supplying trade for the bulk of that time, he took the lease on the former Traders Coffee House on Laurence Street in Drogheda in spring 2017 and Ariosa's first bricks and mortar cafe was born! Serious about coffee, this is THE only place in the town for truly specialist, single origin, small batch coffee, from bean to cup. The brand's tagline is 'Proper Coffee' and the team are sticklers for origin, provenance and just damn well-made coffee. Ariosa is the best cafe in Drogheda if you're asking us.
We're always dropping in here for a filter or flat white and propping up the counter. There's also a small number of tiny tables inside and two more outside the shop. Forever busy, you won't mind the queue as it moves fast and you'll definitely be tempted by some of the gorgeous freshly-made cakes and pastries on the counter. Also the spot for specialist coffee equipment – the lads sell quite a lot of gear here too. Bring a bag of beans home, grind them up, brew, and make a mean Boyneside Espresso Martini!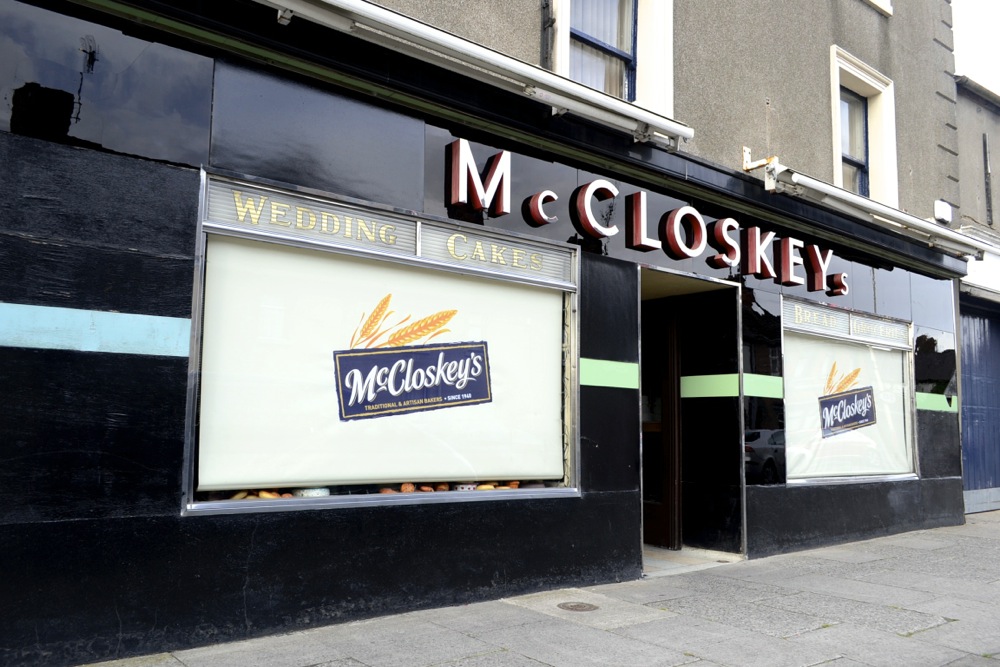 Coffee and baked goods go hand in hand, but the town doesn't have an artisan bakery in the centre, but it has got a time-honoured one! McCloskeys bakery chain has had a presence in the town for decades – Patrick's parents and family still recount fond foodie memories of McCloskeys from their childhoods. They still operate, after all these years, on a smaller scale than before, from their tiny bakery shop on Trinity Street. You'll find lots of classic cakes, iced buns, fruit loaves, bread and some other local delicacies here along with salt of the earth service. Look at that gorgeous vintage exterior too – a Drogheda classic!
The owners of the bakery also own the Moorland Café on West Street, which is a real treasure for locals and has a slap-up, no frills breakfast that may just be the best in the town – for both taste and nostalgia. Get a loaf of their batch bread too, and slather it with butter. When eaten warm, there's fewer greater pleasures.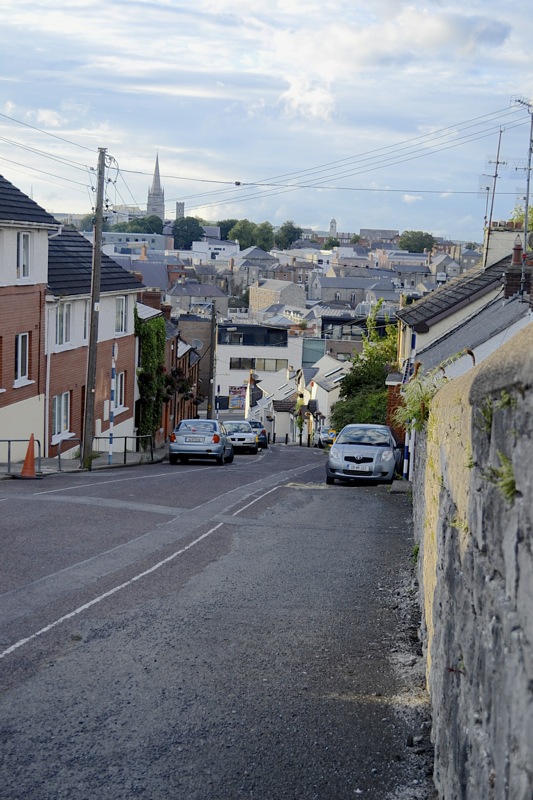 Dinner in Drogheda – Where To Eat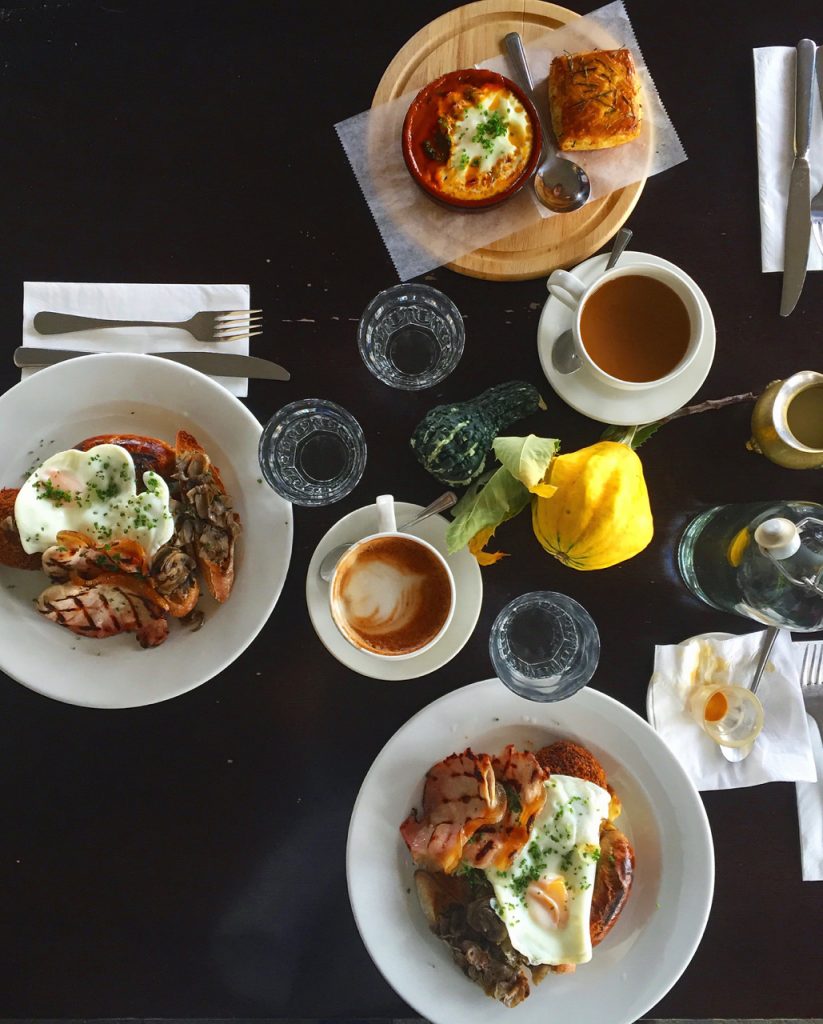 Our favourite place to eat in Drogheda is Eastern Seaboard – the town's best restaurant. Sorry, not sorry, it's also never been a secret – we think this is the best place in the town and it's our first food and restaurant recommendation to anyone who asks about Drogheda! There's nowhere else in Drogheda doing this, offering a menu like this and with a space as elegantly beautiful as the Eastern Seaboard in Bryanstown, just off the Dublin Road and a minute or two's drive from both the town's rail station and bus station.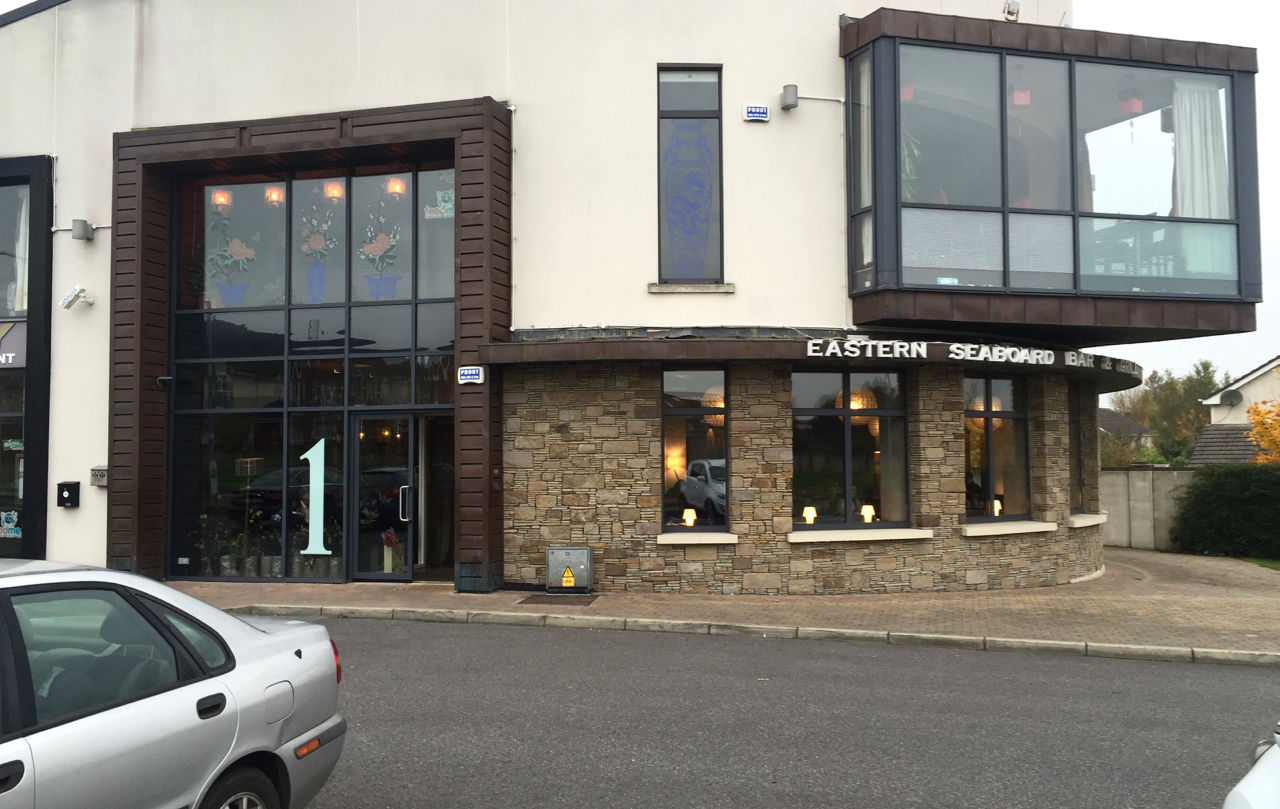 We've written a standalone post on Eastern Seaboard which we think you should definitely read to get a flavour of what's going on here from celebrated local restaurateur Jeni Glasgow and chef-owner Reuven Diaz. One tip – order the chicken wings. They are also passionate about local produce, so much of the menu is made up of local produce treated with such delicate TLC and served simply with little faff but lots of flavour. The drinks list runs the gamut from natural wine and grower Champagne to local craft beers and ciders like Jack Cody's, Dan Kelly's, Brú and Boyne Brewhouse.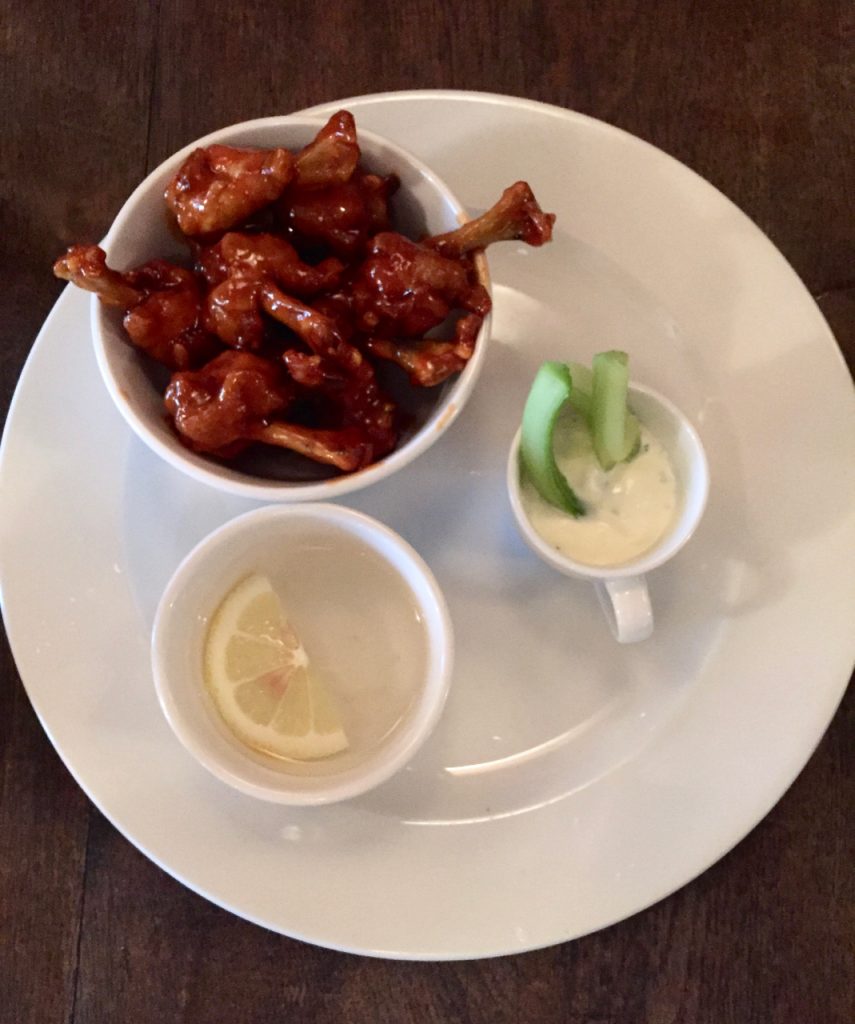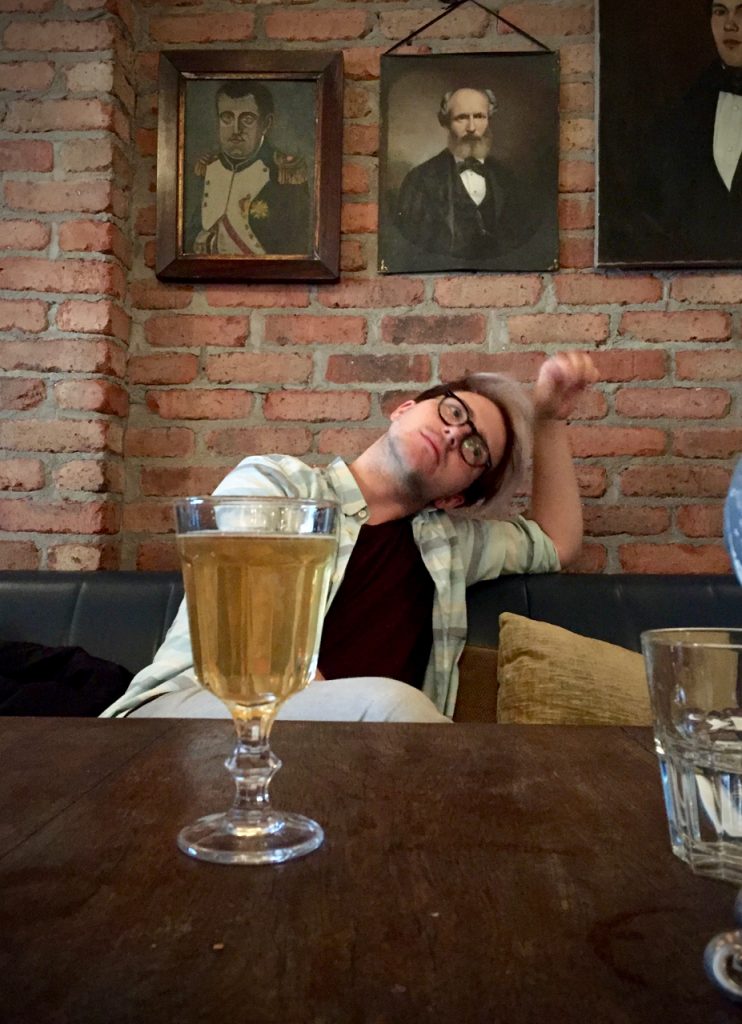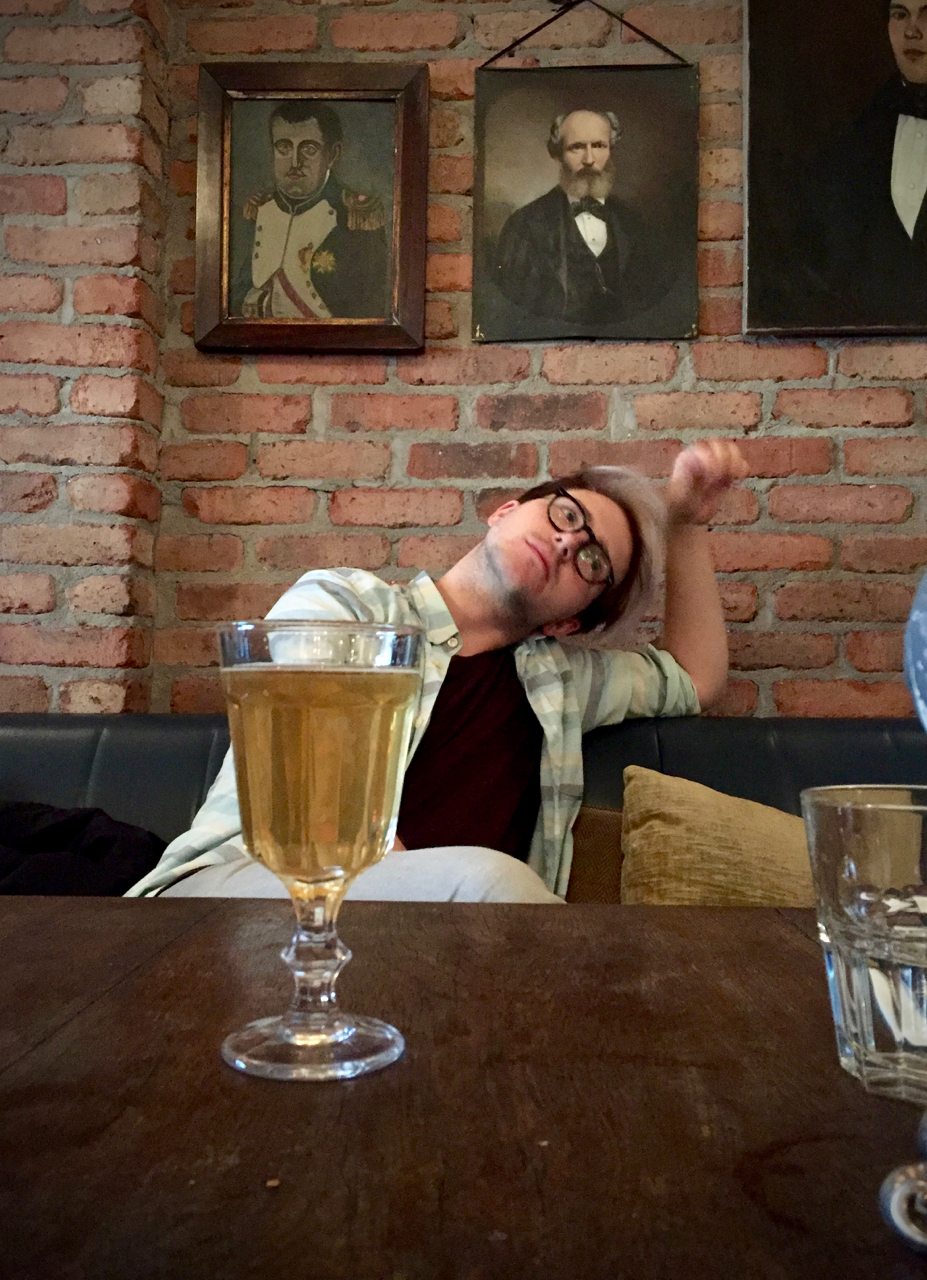 Sitting alongside, and also owned and operated by Jeni Glasgow and Reuven Diaz, is the incomparable Brown Hound Bakery. The bakery and small café within delivers a thoroughly modern take on comforting and homely bakes, served with impeccable style in simple elegant touches, and has to be the best bakery in the county, if not the province.
For a formal dining experience, or a special occasion, Scholars Townhouse is pretty much the only fine dining spot in the town, with an opulent dining room set within a luxurious boutique hotel. The restaurant needs to be booked, but the smaller, cosier lounge is arguably an even better place for a more casual dinner to the silver service across the hallway. The hotel is elegant and traditional, serving a good pint and a select menu from the kitchen, but the chef team has changed quite a few times over the years so the menu and service can both be a bit hit-and-miss. If you're dining at Scholars, you're there for the atmosphere and setting more so than the talent.
Where to Drink in Drogheda: Best Pubs and Bars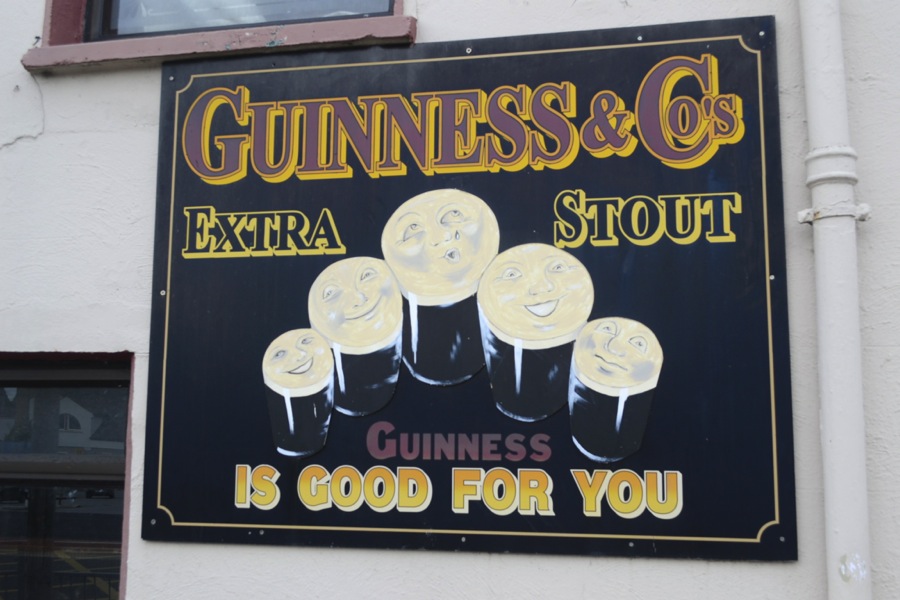 We're not really the 'few down the pub' lot, but we know where some of the best watering holes in the town are. Our favourite is The Cross, a craft beer pub and restaurant on Georges Street that's owned by and adjoining Fusion nightclub. The team running The Cross have their ear to the ground and they know how to pack the punters in, with a young crowd making up most of the tables here and the venue is also incredibly social media savvy. The beers are plentiful and it boasts a fantastic line-up whilst the menu is Americana comfort food with a twist. So expect the likes of pulled pork, sriracha-spiked sauces, buffalo wings, onion rings and the likes.
The Weavers bar and venue was closed for quite a while before re-emerging after a transformative renovation to the place it is today. It's now more expansive than ever with a good drinks list – including cocktails – and a bar food menu. Sports is often played on big screens which might draw in a particular crowd and we think sports showings completely spoil the potential of this place, but that's just us.
The Hops, set within both The D Hotel and Scotch Hall, is an urban gastropub dealing in comfort food and craft beers – not unlike The Cross. Where The Cross is cosy and poky, The Hops is expansive and sleek. High ceilings, a big terrace and a wrap-around bar make this a busy and popular spot for both food and drinks. It serves lunch and dinner daily and also has sports and live music – double groan – but again, if it pleases the punters and puts money in the till, so be it.
A little outside the town, beyond the rail station and Eastern Seaboard is The Black Bull. A popular restaurant that's stood the test of time in Drogheda, it's now more well known as a bar with food – apparently one of the best pints of Guinness in the town. We also believe The Railway Tavern is great for Guinness, as is Clarkes on Peter Street.
All the above are very lively and busy on weekends. For those who prefer wine, try D'Vine, the town's only wine bar with a Mediterranean influence (but the food menu is not up to much), and to pick up a bottle or two visit Quintessential Wines, the specialist wine store run by Seamus Daly on the Dublin Road.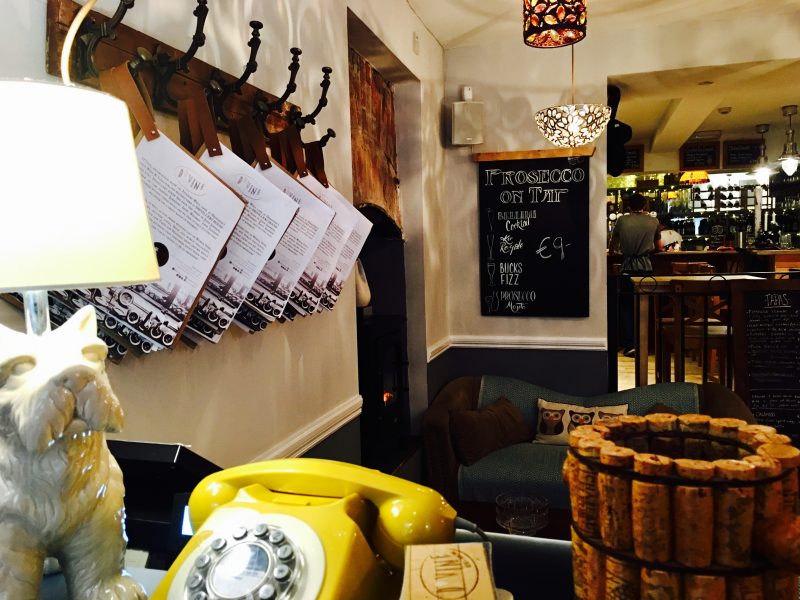 Where is Drogheda's Best Chipper?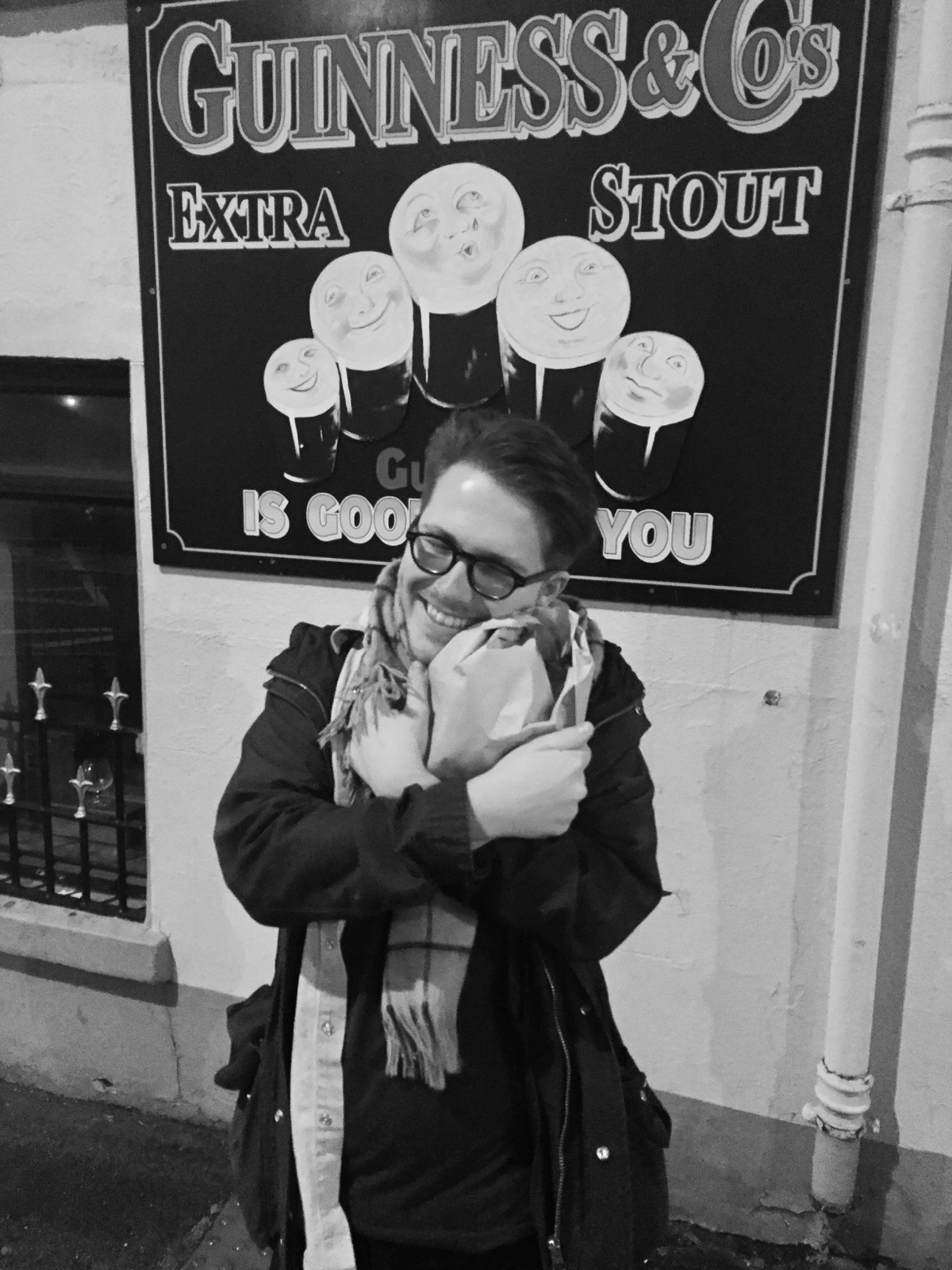 We'll settle this once for all. Every Irish town's inhabitants argue over which chip shop is the best. We Irish adore our chippers and we're very particular, so us two are no exception and we can state categorically that Dominic's on Georges Street is the best, bar none in the town. Their chips are cooked in beef dripping (HNNNGG) and the curry sauce – a well-known indication of a chipper's quality – is top notch. Don't @ us.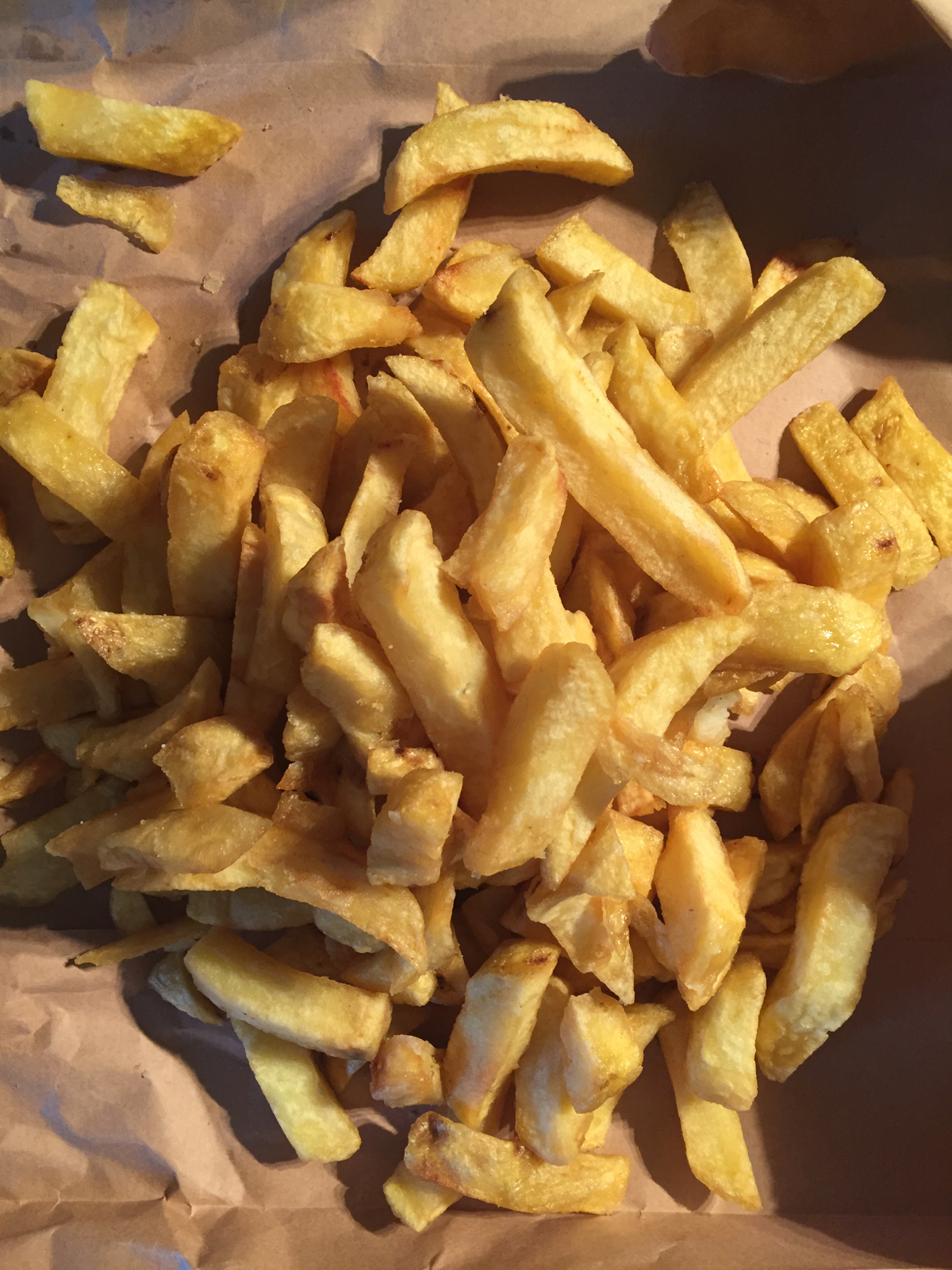 For some culture, The Highlanes Gallery on Laurences Street is a testament to the town, taking pride of place within a renovated Franciscan Church. Exhibitions are moulded and meshed into the character features of the uniquely renovated space.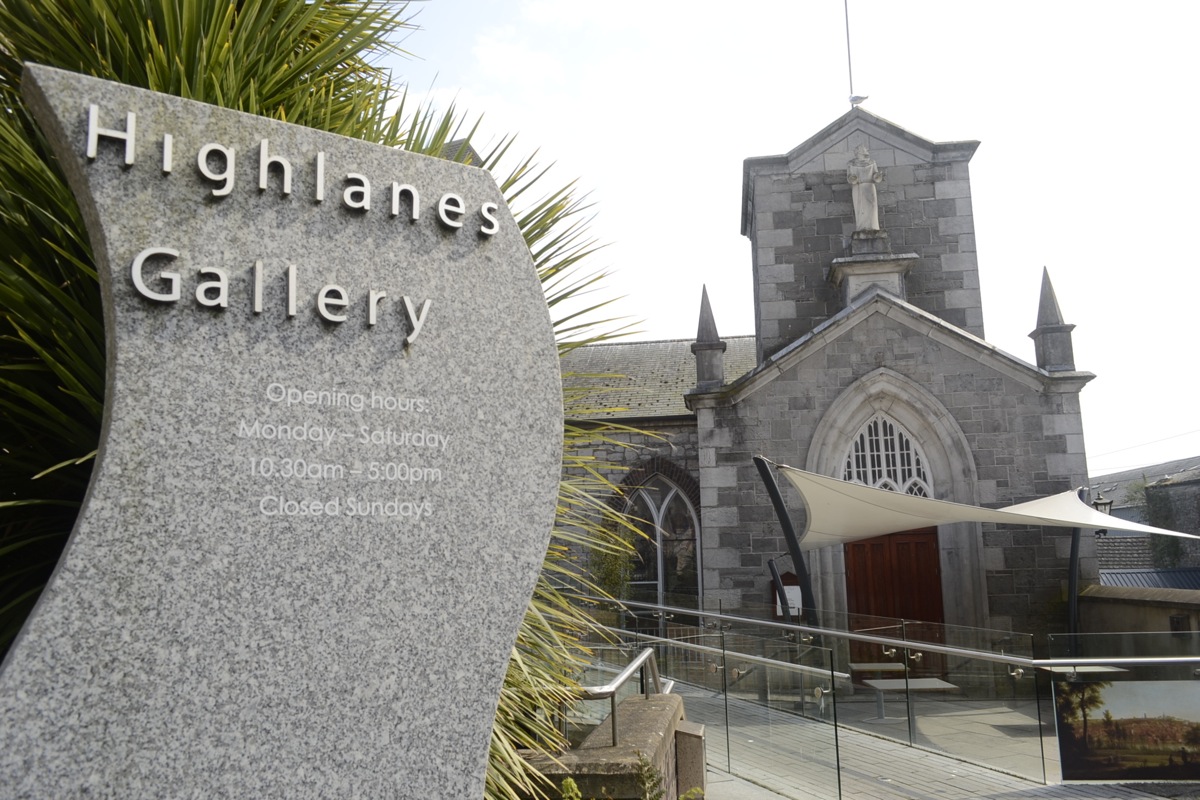 Millmount – sometimes known locally as 'the cup and saucer' – is the town's most important historical sight. A well-preserved Martello Tower and fort which is the oldest surviving site from 12th century Drogheda and the origins of the town, when it was a simple motte and bailey.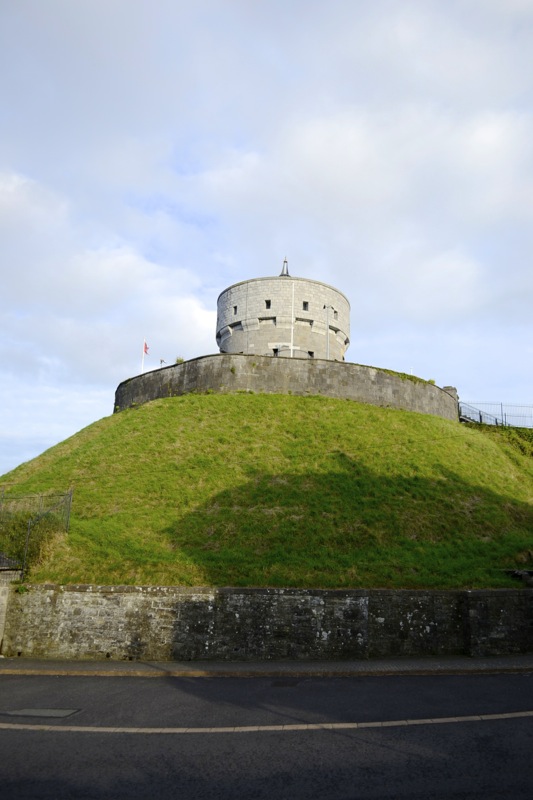 The site has seen sieges from Cromwell in the 1600s right up to the 20th Century Irish Civil War and the current tower dates back to the 1700s, though had significant renovations at the turn of the Millennium, when it was re-opened to the public.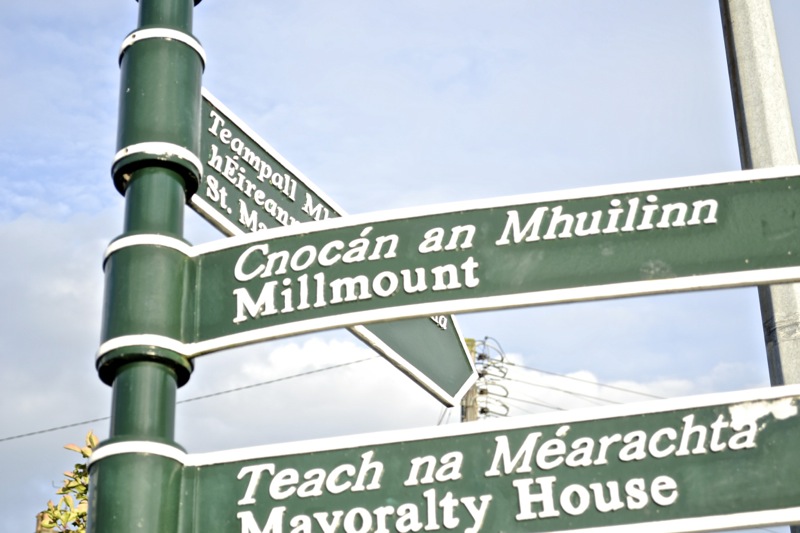 The area around Millmount is now a cultural quarter filled with quirky and quaint craft shops, galleries, a restaurant and a museum.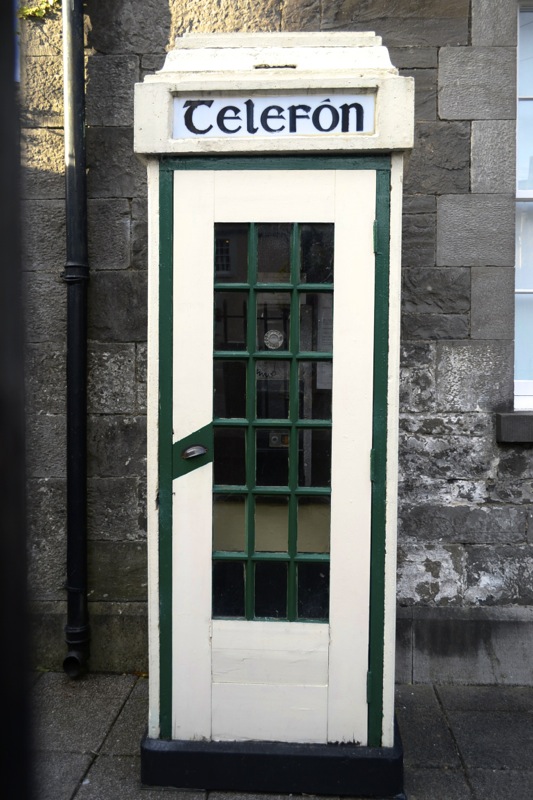 Important historical sites such as Knowth, Dowth and, of course, Newgrange are so necessary to be visited when in the Drogheda, as well as the site of the Battle of The Boyne on the Slane Road. Newgrange, the biggest and most important of the structures, pre-dates the pyramids and is a must-visit site that's really at the heart of what Ireland's Ancient East is all about.