We've been introduced to a lot of people on Twitter. It's been such a valuable resource throughout the first two years of our blog that it's a wonder how people got by before it! We're kicking off a new interview series, talking to interesting friends we've met along our blogging journey. One of our favourite tweeting friends is Debbie Halls-Evans, who some of you may know already and a lot more of you will want to know after reading on…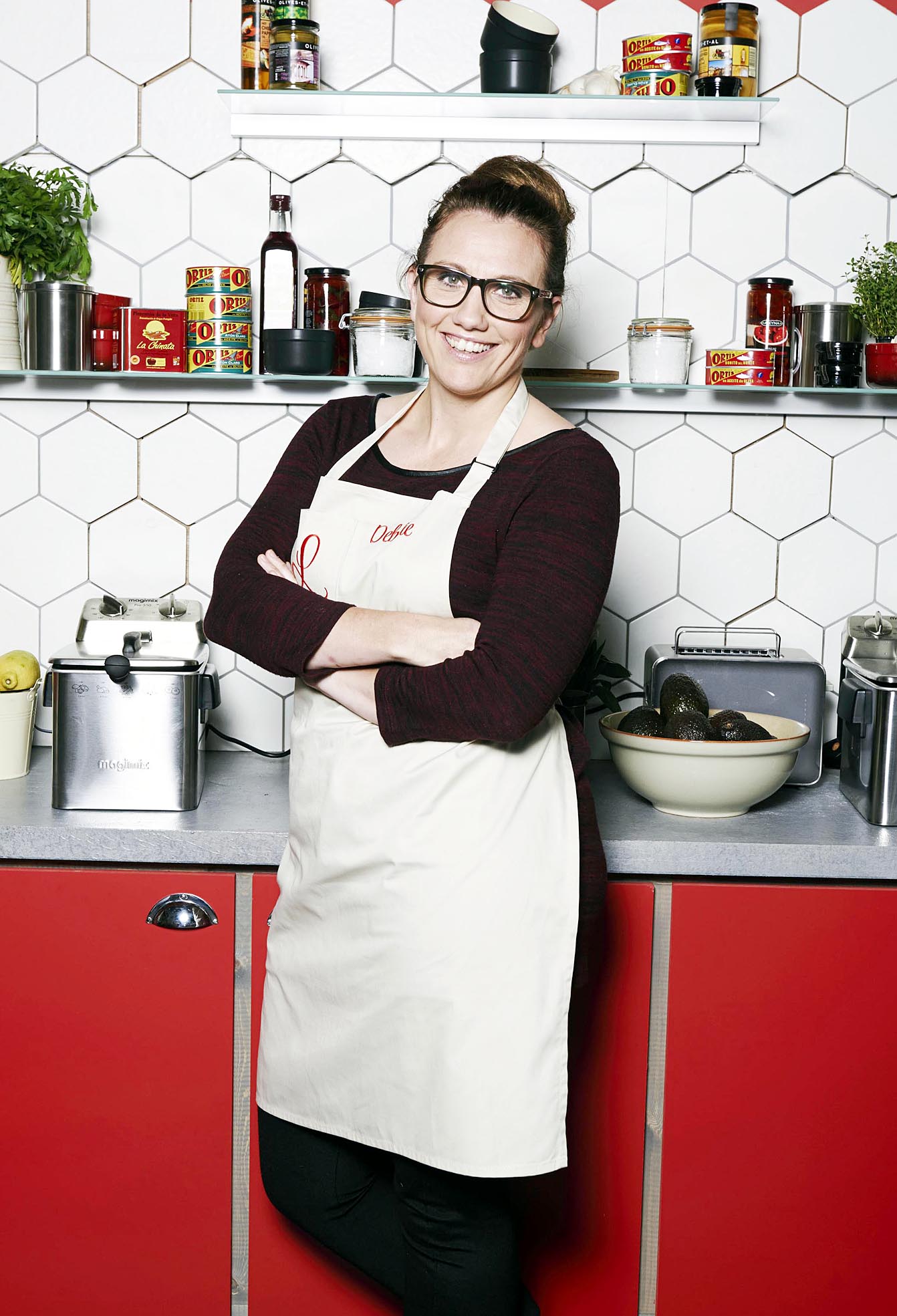 A mum of three (and stepmum to two more teens), Bolton-born Debbie hit the small screen last year in the hugely hyped knockout cookery competition The Taste. We got internet-introduced while The Taste was being broadcast. We live-tweeted each episode with our trivial thoughts on the TV show and we fell in love with the bubbly, top-knotted Northern lass who stuck it to Ludo and produced some really comforting classics and modern twists on traditional dishes. Debbie stole the spotlight with her spoons, though it was far from a smooth ride. She battled through to an all-female final to go on and win the whole thing!
Last year on our trip to Manchester we managed to meet-up over some slap-up American BBQ dishes at Home Sweet Home, and we wanted to introduce our friend to our followers and share a few of our stories and chats that we had.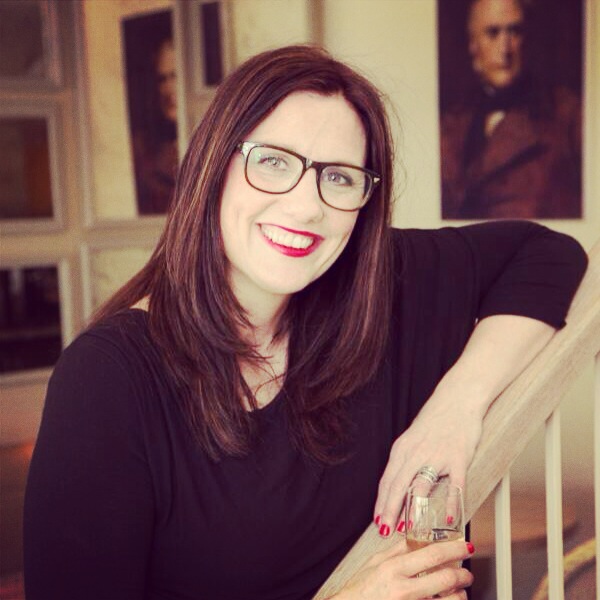 Picture a 13-year-old bubbly and boisterous Bolton lass commanding the fish and vegetable stalls at her local market. Coming from a traditional Northern home, one of four siblings, Debbie Halls-Evans remembers the comforting powers of food as well as the competition at the kitchen table. "Bacon and cheese in a glass pyrex dish that we would fight over to get to the crispy bits. That's the dish I remember, growing up," she says – comfort and tradition feature hugely in her own style of cookery, now an accomplished caterer, broadcaster and chef.
When we meet Debbie, with her lovely Scottish husband Dave, in Manchester's Northern Quarter after a long-winded and long-awaited few months of tweeting niceties and exchanging 'must meet up's, we are not one bit disappointed. Talking a mile a minute, howling with laughter and infecting the waiting staff with her charm and cheeky nature, Debbie stands out in exactly the same way her food does: full force.
But market stalls and traditional Northern cookery is not where it all began. Faced with young motherhood, Debbie felt obliged to harness an interest in cookery: "I was a young mum of 20 years old I wanted to make sure that I knew what my children ate," she says – disclosing that she has spent the past two decades collecting a whopping 600+ cookbooks! "Every cuisine, every genre of cooking, I have a huge collection – my husband calls it my 'cookbook porn'."
If she had to pick one ingredient to sum her up, "Ginger" she says. "It's a versatile spice used across all genres of cooking: spicy; uplifting; warm," and one full dish to represent her? "Lancashire hot pot, but served with a non-conventional radish pickle on the side – that's me, traditional with a little twist!"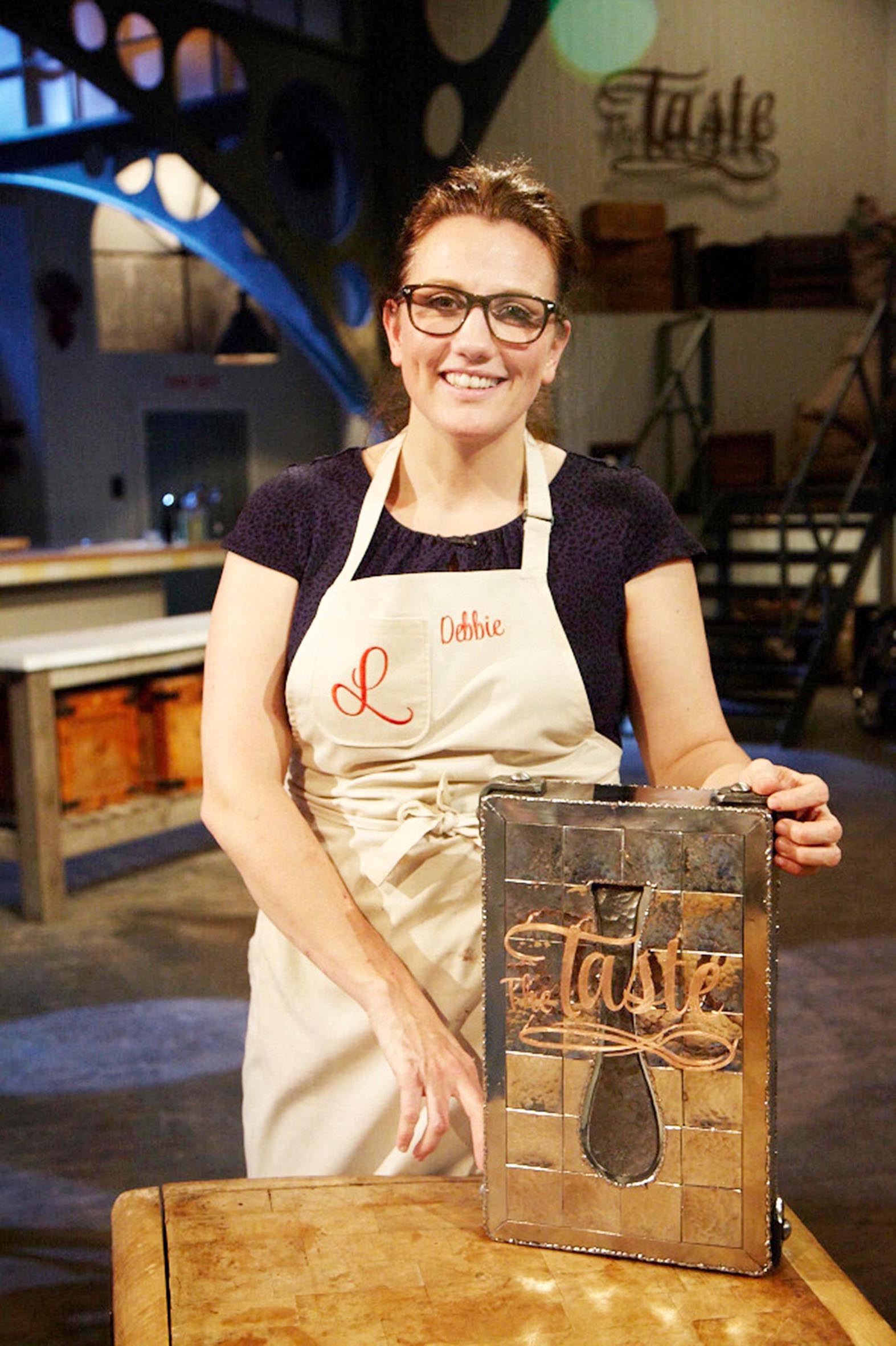 Talk inevitably centres around The Taste, firstly what made her apply? "It was more of a combination of a cheeky glass of red wine, a friend coaxing me and my husband saying to go for it". After a quick and painless online application, Debbie "never expected a reply" until Channel 4 producers came knocking at the door. They wanted her in their initial group of 25 contestants, soon to be whittled down to 12, as each of the three judges blind-tasted dishes and selected a team of four cooks each. 
Following a successful first series in the States, Channel 4 loosely structured their take around the ABC-owned format. Both home cooks and professionally trained chefs made up an even-playing field as they fed their mentors mere mouthfuls of their cookery in a bid to advance through the process.  One spoon, one canapé sized morsel could send you home. Worse still, by judging with blind tastings it could be your own mentor sending you home.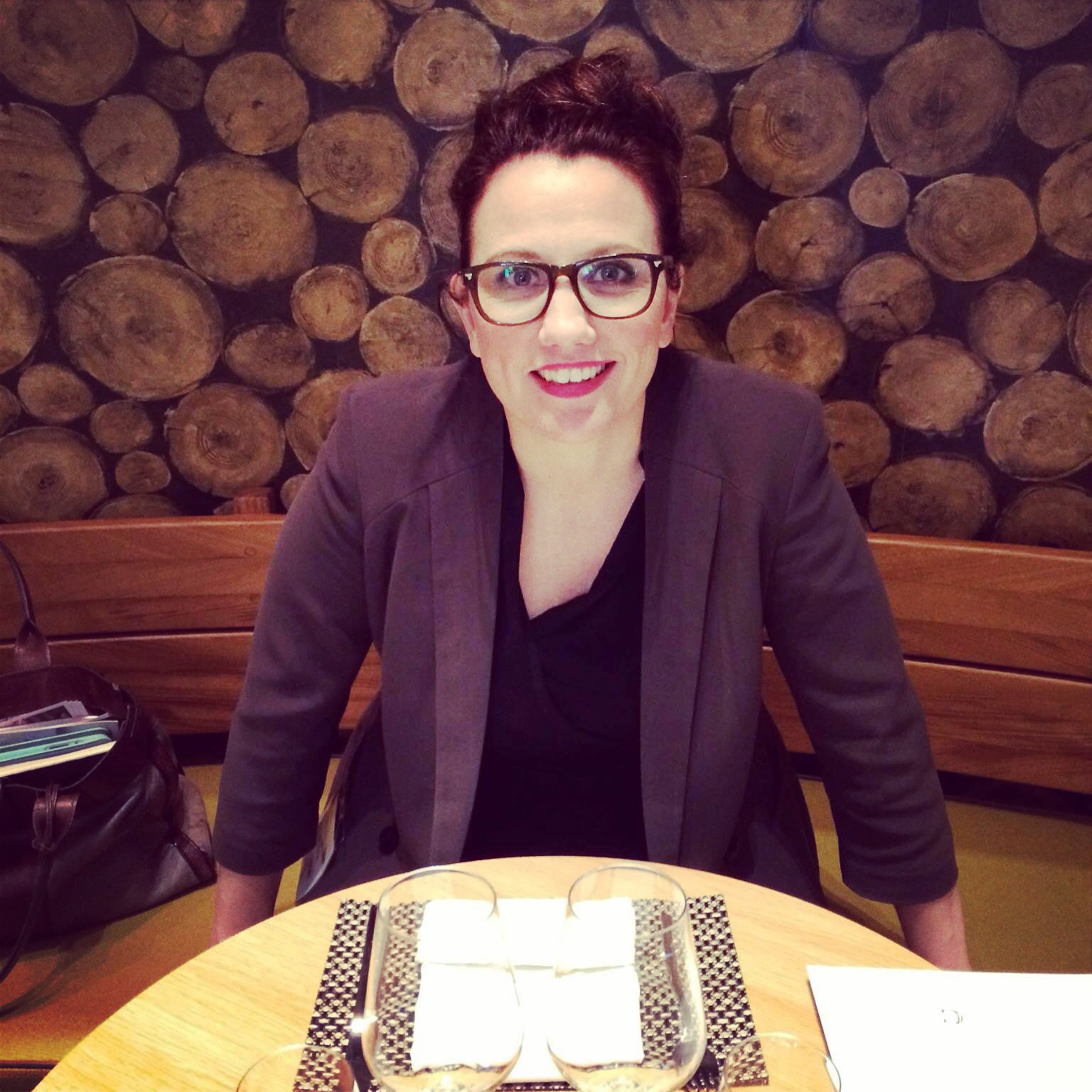 Two challenges per episode were set – one guest chef challenge and one 'elimination spoon' using a particular cuisine, taste or specific ingredients. Guest chefs included the UK's culinary elite: Ruth Rogers; Simon Rogan; Fergus Henderson; Yotam Ottolenghi; Angela Hartnett; Pierre Koffman. "We had no time to prepare for the guest chef spoon. It was off the cuff, using your food memory and a recipe from your own mind with a little mentoring from your chef", Debbie explains, but 48 hours notice was given to contestants for their (more important) elimination spoon.
It was a tense nine week battle, but Debbie triumphed to take home the title under the supervision of French chef Ludo Lefebvre. Her winning bite-size dishes were scallops with pea purée and pancetta, rabbit stew with mash and apple and fig crumble. Ever the humble winner, she still cannot believe she took home the title and is nothing but complementary of her judges and fellow competitors – though she lets us in on a secret that she's kept in touch with Nigella (how jealous are we!?) Her actual mentor on the show, Ludo, is LA-based so save for a chance meeting when Debbie hosted a two-week pop-up stage in Los Angeles and New York late last year, there's been little dialogue since filming.
We were eager to know 'what's everyone like?' as you naturally wonder. We watched the show religiously, but we were also really interested to know what's the best piece of advice, or critique, any of the mentors gave to Debbie. "The best tip was that both flavour and texture make a great dish," Debbie divulges. "Create a wave of flavours, I call it '3D flavour', to ensure even a simple food experience is complex and heightened. Add texture: soft, crisp, crunch, smooth, rough – It's so important".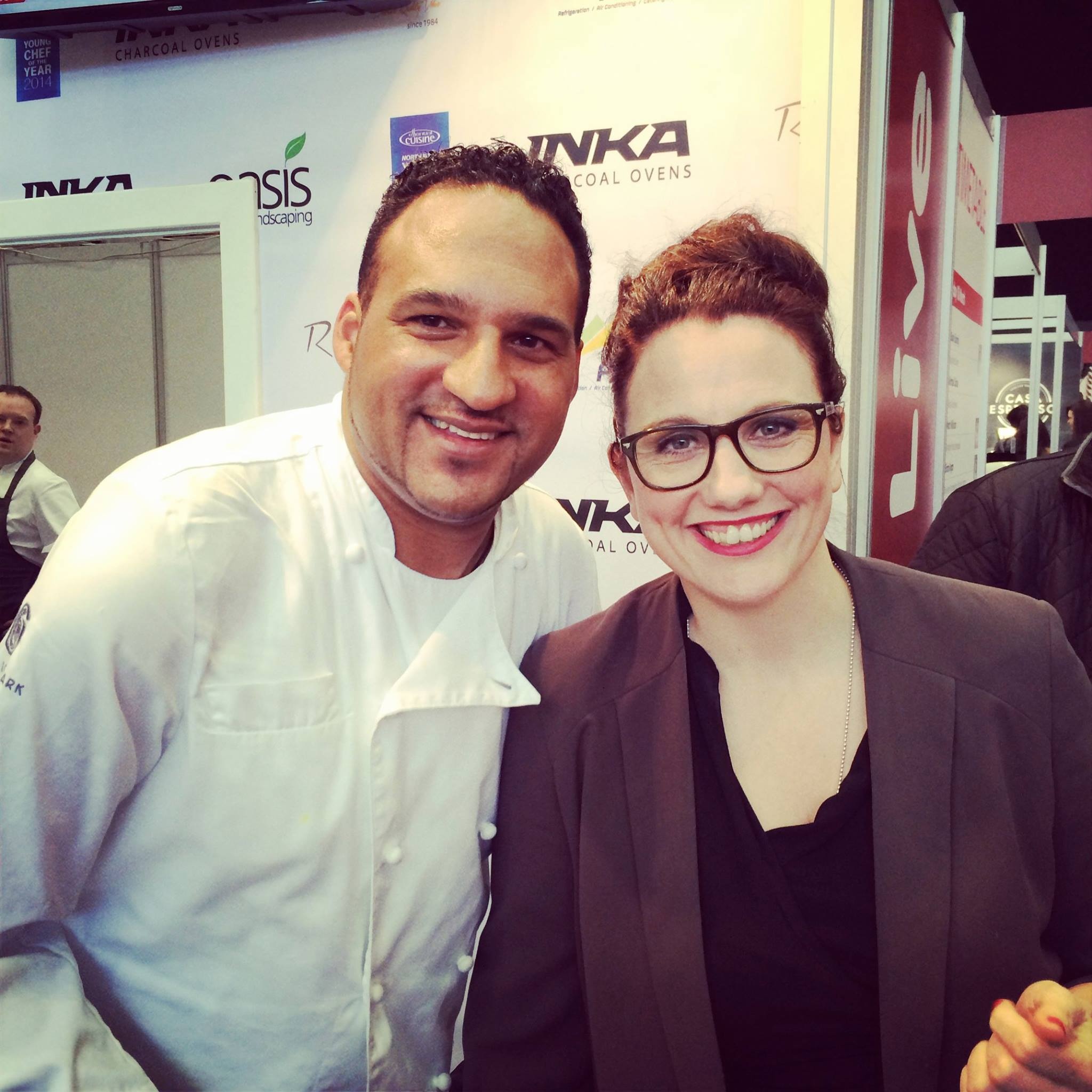 In the year since she's won, Debbie focused on broadening her skills and getting experience wherever she can, including stages in Michelin-starred restaurants (Gildleigh Park, L'Enclume). No definitive prize was given: no agent supplied; no cash winnings; no sponsorship; nothing. Everything has been off her own bat and she's judged national taste awards, amassed lots of for private-dining clients and created dishes for restaurant menus. The year's been spent fervently storing and selecting recipes too, there's a cookbook or two up her sleeve, ready to go when the time is right!
By now, she's met and cooked for so many iconic food personalities, chefs, critics, but there's a huge bank of inspiration left to drive her along. "My inspirations are Julia Child, Simon Hopkinson, Jamie Oliver. I love how they tell stories with food, it's something you can love, enjoy, share. My earliest memories of TV cooking were Keith Floyd and, sin of all sins, I never liked Delia!"
The inevitable interview question brings our chat to a close: what's next? "I have a number of appearances already booked throughout the year, cooking at food festivals in Botany Bay, Chester and Bolton as well as a charity pop-up with Masterchef finalist Jackie Kearney. In between public outings, there's also constant planning for a new food business and social enterprise that will be unveiled later this year. Topping it all off, Debbie has immersed herself in the media world with a blog and radio show, plus keeping up appearances on all the usual social media channels.
An absolute infectious personality, Debbie's destined to do big things.  We're devastated, and still not accepting, that The Taste won't come back to the UK in the near future, but also soothed that one of our most beloved new friends now has an untouchable title – she deserves it.
Check out Debbie's website, and all her social media channels (Twitter, Instagram, Facebook, Pinterest)  to keep up with her foodie adventures.