EDIT: Unfortunately Dead Dolls Club closed out of the blue in early 2016. This location is now re-opened as The Clayton Arms. 
"Have you gone for brunch in that place in Peckham?"
"Which one?"
"The new one!"
"…. WHICH. one"
Ever have that conversation? Peckham can feel a lot like this of late. It's in a constant state of flux, especially around our area of Nigel Road and upper Rye Lane around Peckham Rye itself. New places to discover are literally cropping up week-on-week. Somewhere that's just opened and bears the moniker Dead Dolls House is just asking to be explored.
Dead Dolls Club is the parent brand, from what we believe, and Dead Dolls HOUSE, Peckham is the name of this new establishment. The company also have an Islington branch but this is their first venture sarf of the river – inspired, if folklore is to be believed, by their employees' mass defection to the southside for cheaper rents now that Shoreditch, Dalston and Hackney have all become over-saturated, over subscribed and un-affordable. The South seemingly keeps coming up trumps, and Peckham has never been hotter.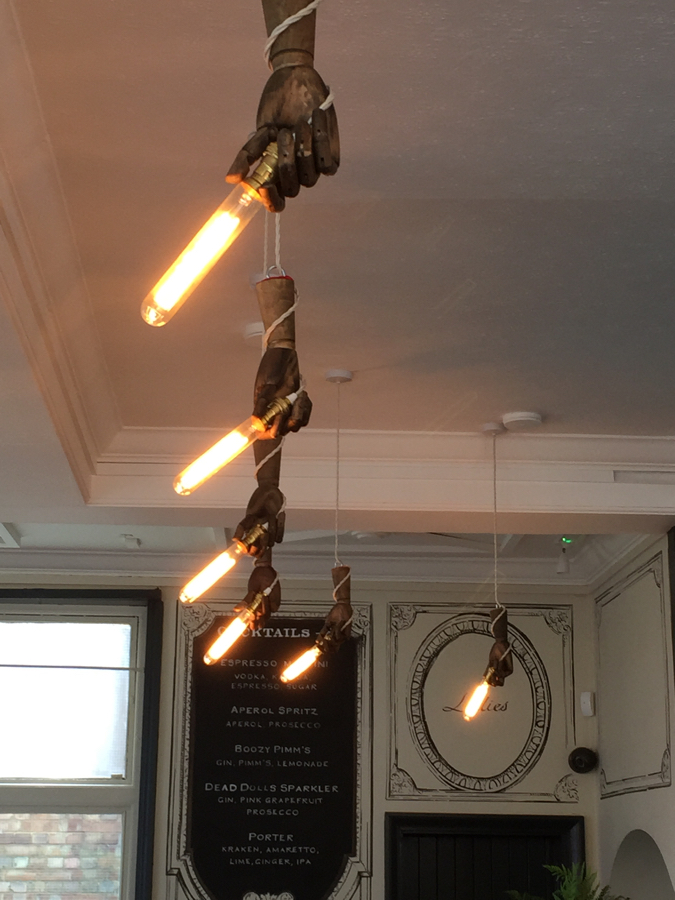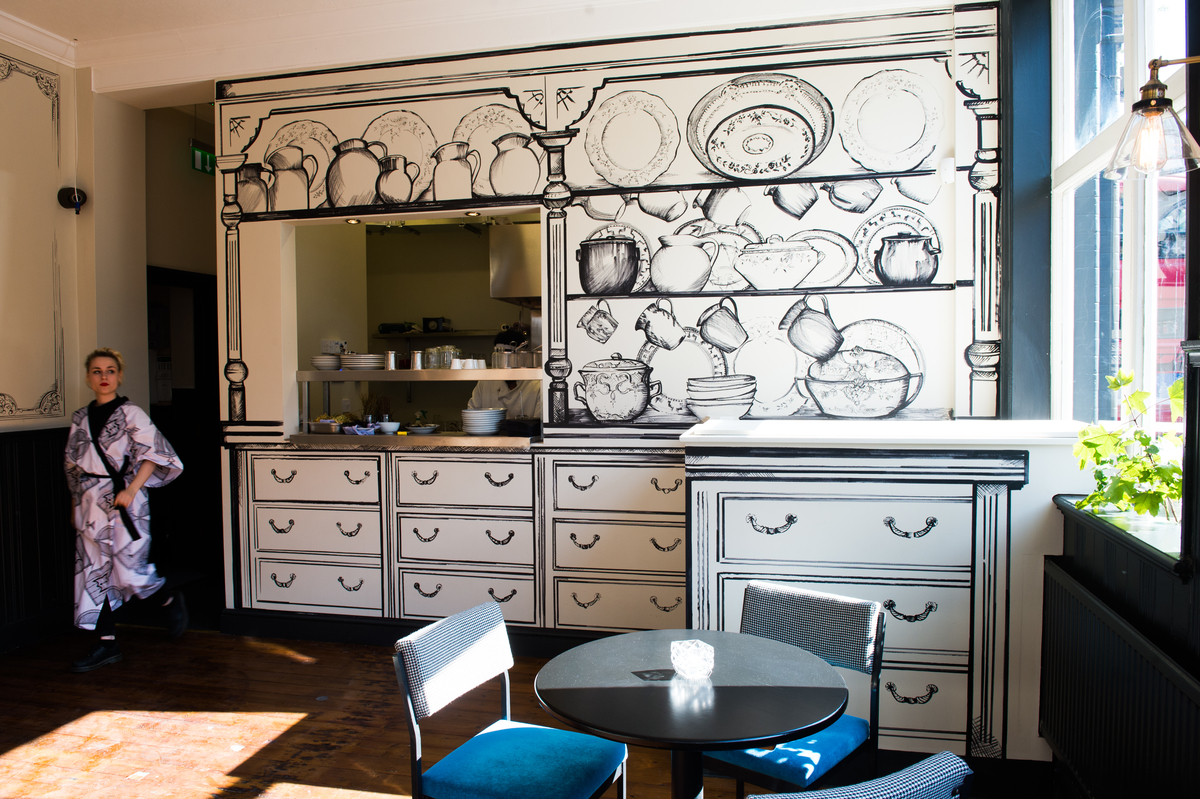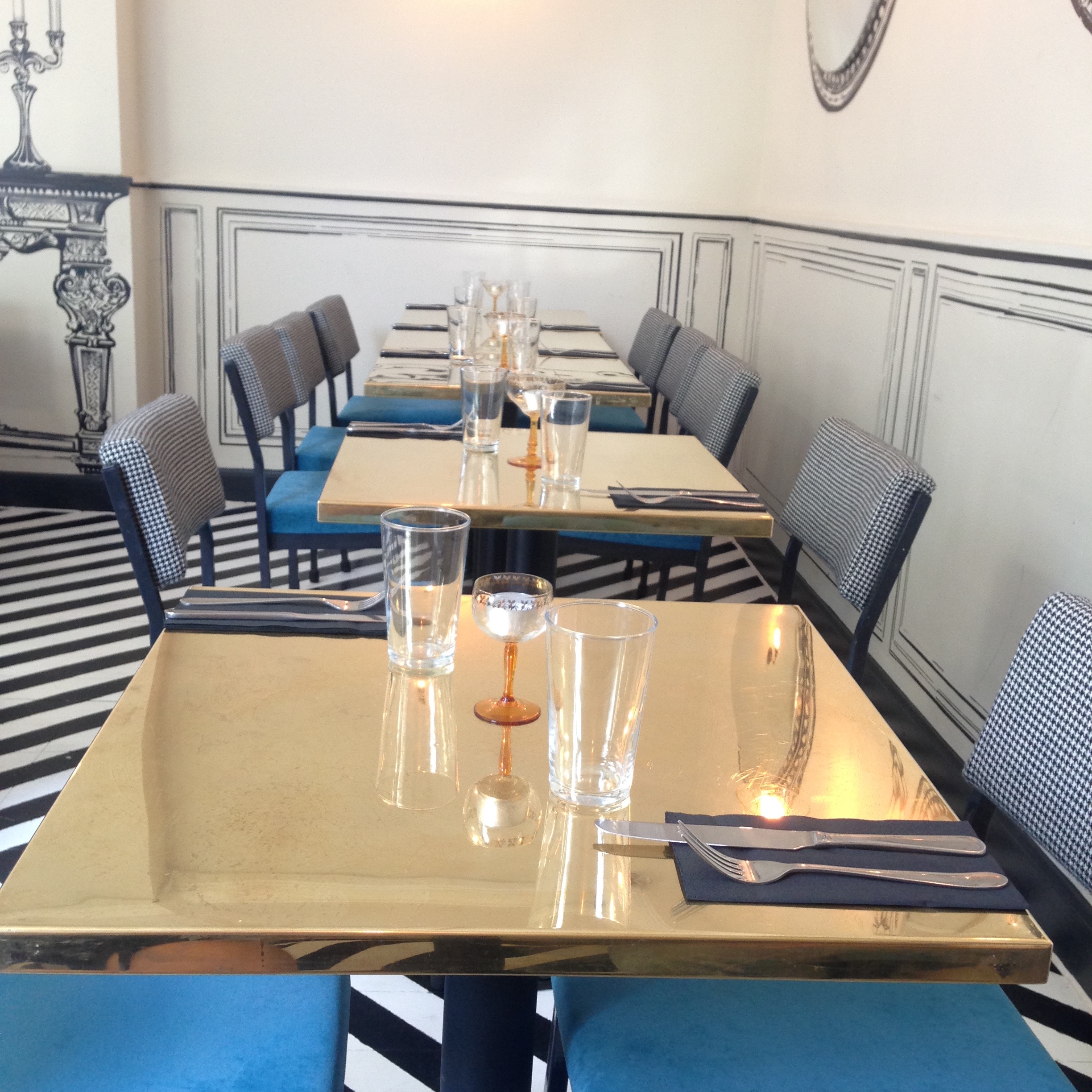 It's at No.1 Clayton Road, somewhat equi-distant between Peckham's two rail hubs – Peckham Rye and Queen's Road Peckham – though a fair walk from either. Self-described as a "space for Peckham's vibrant community to drink, dine and dance the days away amongst friends", they also promise a signature serve of "debauchery". Given the recent fate of this pub, it's probably used to that…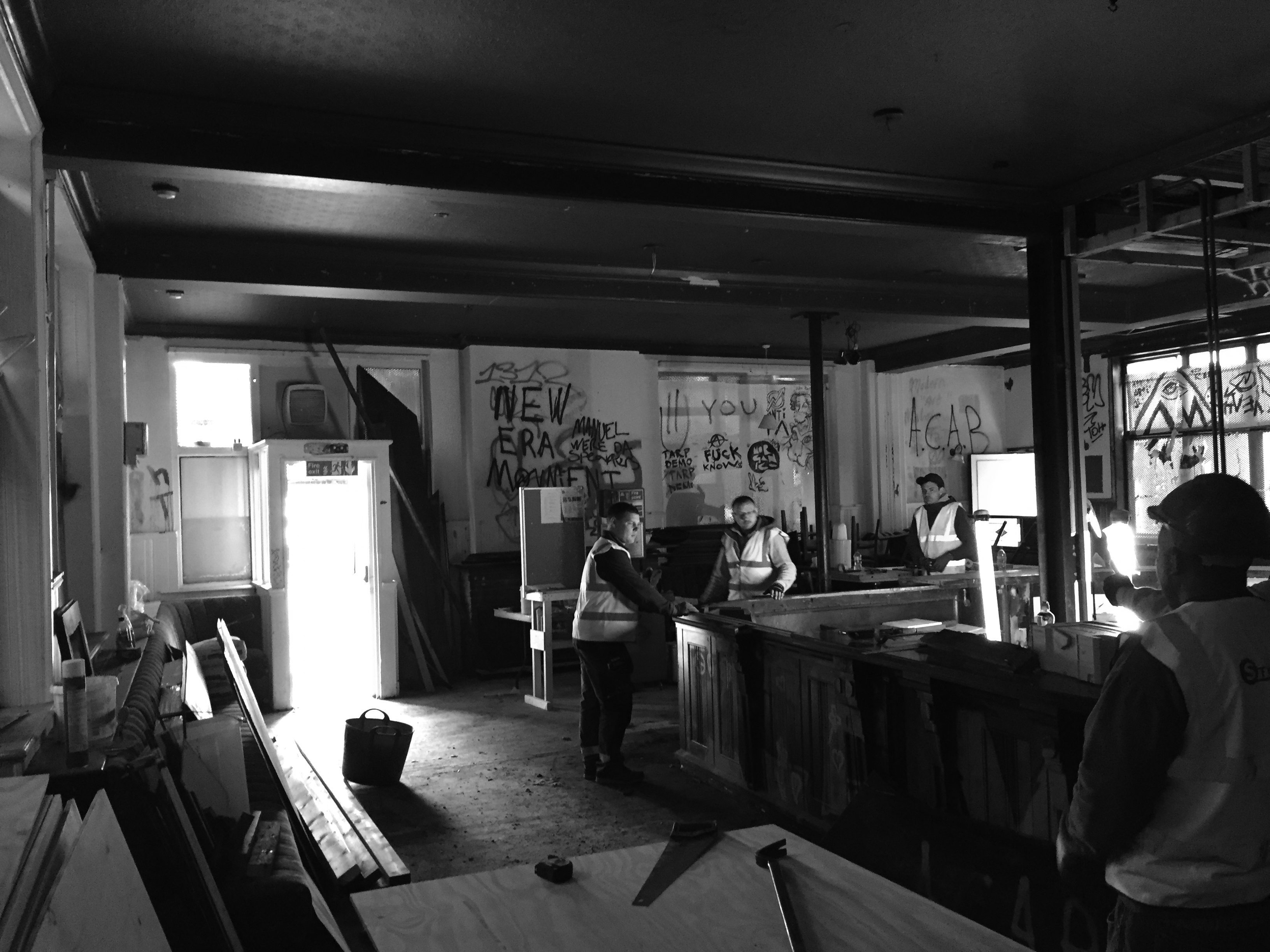 Dating back to the 1870s, the public house went most recently under the moniker The Clayton Arms and had been left dilapidated, ransacked and squatted in following the riots in Peckham earlier in the decade. When passing on the bus we used to remark what an eyesore the space was – covered in corrugated iron, graffiti on the walls, broken glass… and that's without even mentioning the inside.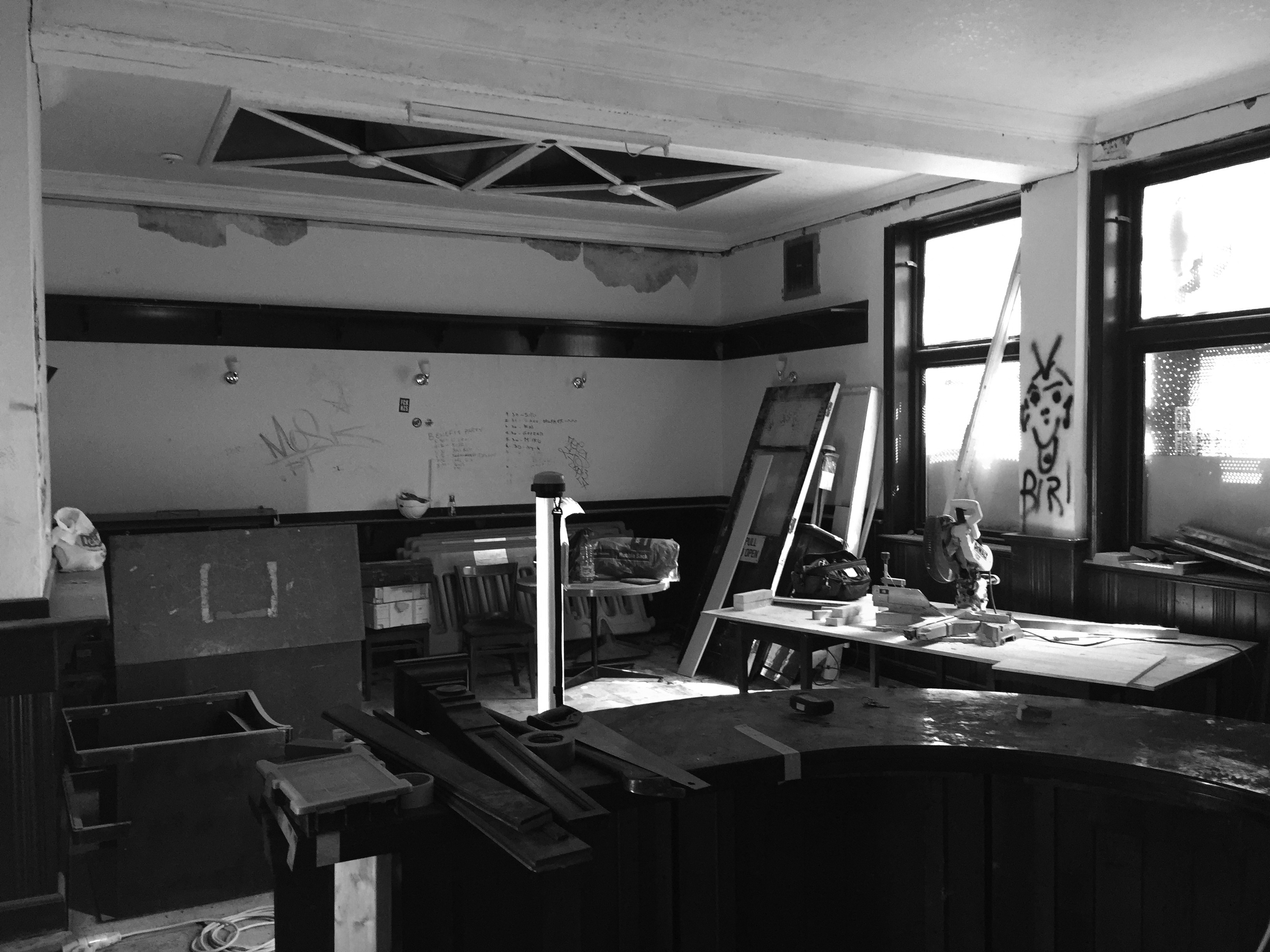 Then we began to see slow, steady progress earlier this year. It looked like the pub Peckham forgot about was getting a new lease of life. Then we saw the giant disco ball being installed and we knew it was about to be a party!
The staff are as trendy, casual and carefree as you like and there's a youthful, laid-back vibe (It's Peckham, what else would you expect?), though they take eating and drinking seriously. This south London suburb may be reaching peak hipster but these craft brewing, cold-pressed juicing, turntable-mixing, ironic haircut-having, vintage threads-rocking army know their food, have high brunch standards and are a tad picky about their watering holes. They know a good place when they find one! Back to us, though. We visited on one of the first days of their weekend brunch offering – getting in quickly when it was first announced and booking in for the day of London Pride (start the day as you mean to go on, eh?) Weicked off with a cocktail each, naturally, as it was both a hangover cure and a start to Pride day, so we had a lil' Bloody Mary each, which was an excellent intro and manager Debbie personally produced them for us.

For brunch, we had one of the specials of the day, lobster Royale, which was heavenly, yet heartily indulgent, with fresh lobster and two poachies swimming in a sea of hollandaise atop two thick slices of freshly toasted bloomer. There was an erroneous placement of coriander leaves which jarred but the spring onion 'hay' was a revelation of texture and taste – a fitting crown for this king-worthy plate of food.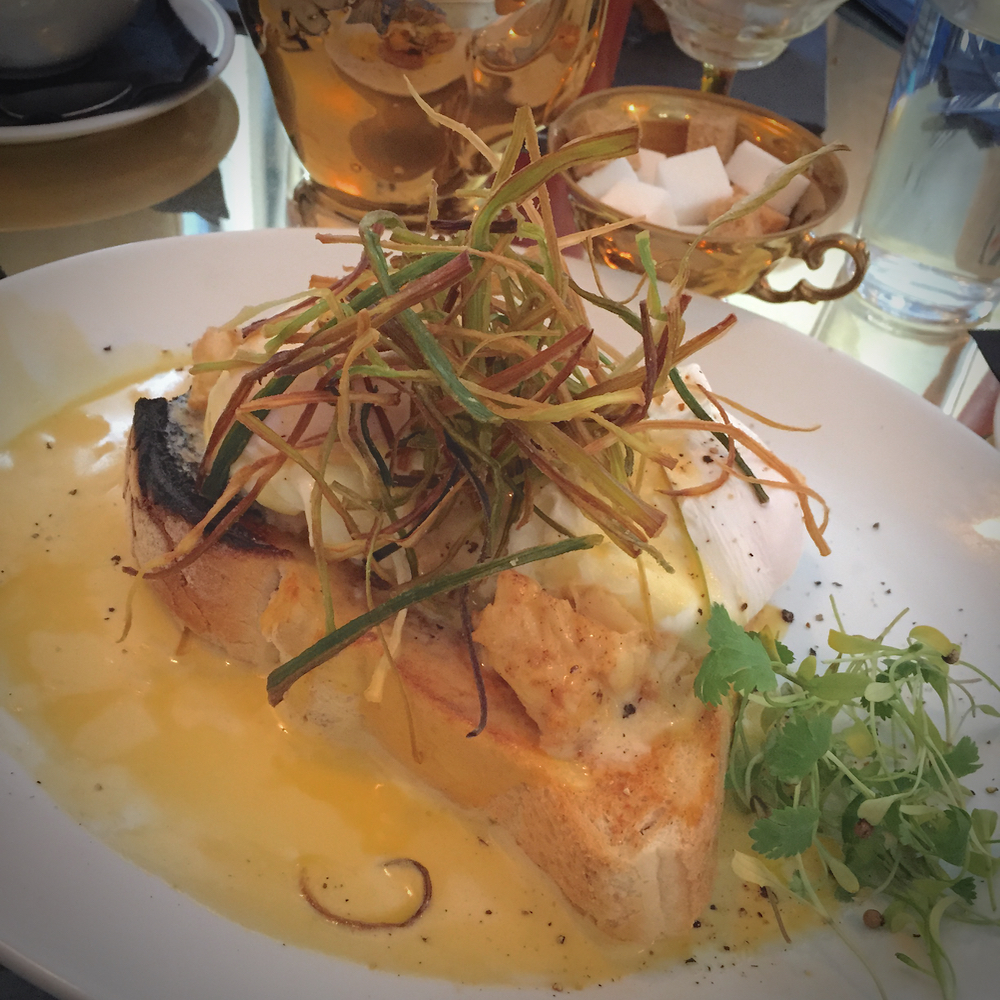 We also had the special brunch burger – the DDs' signature – which included a homemade sausage patty, bacon steak, Clarence Court Legbar egg's in a semi-brioche bun. While the idea of a burger first thing in the morning can feel a tad over-the-top, this is the ULTIMATE breakfast sandwich. Fact is, there's no pretty way to eat it. Apply to face territory, guys.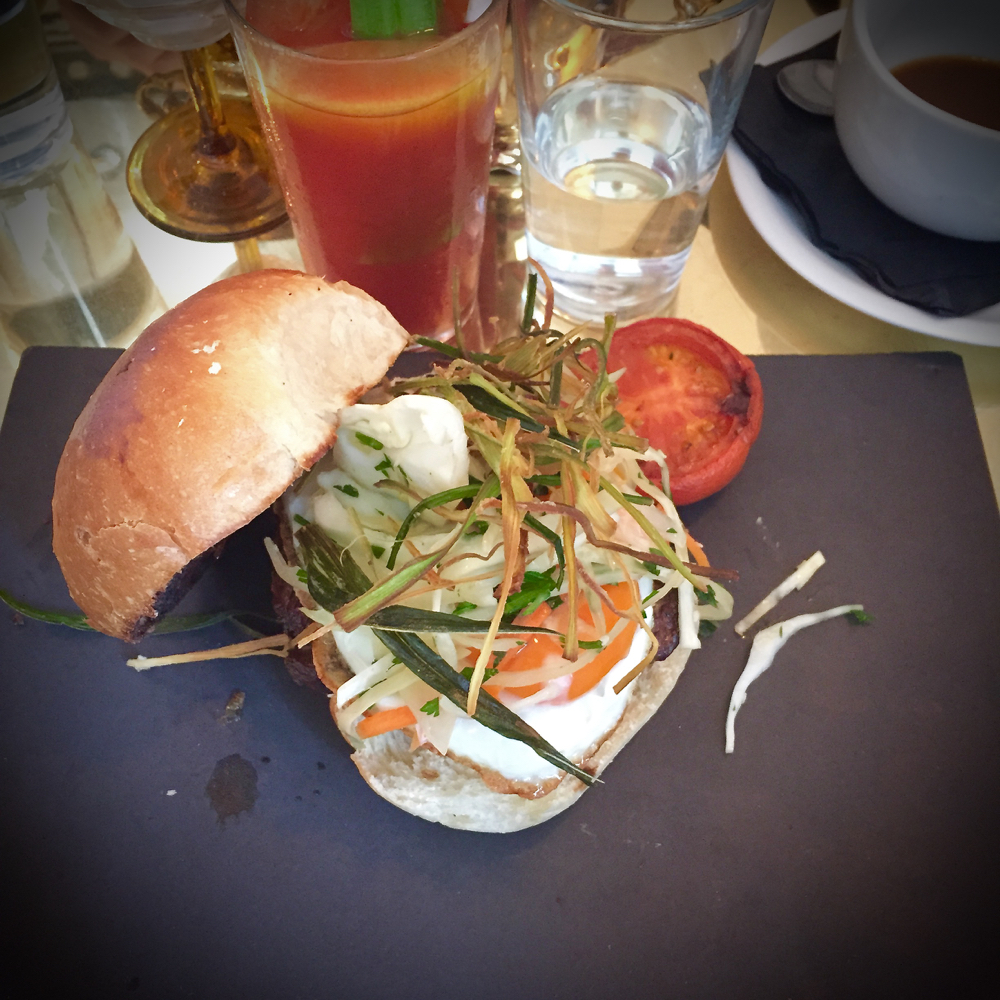 There's nothing especially luxurious about the dish, like the Lobster Royale, but it is VERY special. As wanky as it sounds, you can taste the quality from each of the ingredients. It is all just the right size to make you feel comfortably full and set up for a long day ahead, as brunch should do.
The Dead Dolls House serves lunch and dinner menus daily with a focus on seasonal produce, prepared by a couple of pairs of talented hands behind the pass.  Match that with mixology maestros at the bar and some thumping music late into the night and you've got yourself a little bit of a destination!
Check out Dead Dolls House Peckham website for bookings and info, or send them a tweet.
*We booked and paid for our meal ourselves, we were not contacted by Dead Dolls House or Club to offer promotion or review.