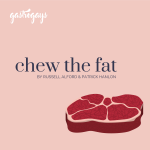 For a change and a bit of a curveball, we've decided to move away from food for this particular episode of Chew The Fat – as series two comes to an end soon – to interview a man and notable figure we both admire immensely: Senator David Norris.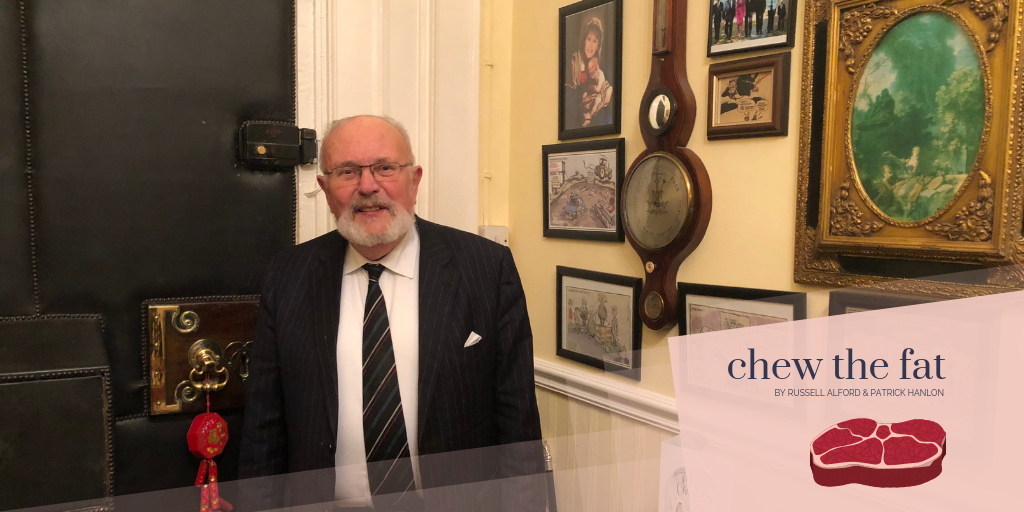 A man we have both adored for many years for his work as a campaigner for LGBT rights in Ireland, most remarkably when he took the state to the European Court of Human Rights, which eventually led to the decriminalisation of homosexuality in Ireland in 1993. An outspoken member of the upper house, Norris is Father of Seanad Éireann, as well as the longest serving member (debatable, as we discuss).
Most recently, though he was the early front-runner, he made an unsuccessful bid for the Presidency of Ireland in 2011, a campaign which left Norris unwell, tarnished and disenfranchised with the media. This is particularly close to our hearts as Russell volunteered on his team for the latter stages of his campaign, after withdrawing and then returning the the race for the Áras.
As we chat, in front of a roaring fire on a crisp and dark December evening in his stunning home on North Great Georges Street, we – as twenty-something gay men – learn so much more about what Norris, among others, did to advance the rights and later privileges of people like ourselves, whilst also having a proper belly laugh every couple of minutes because he is a captivating speaker with a sharp wit and often a tongue firmly planted in-cheek! Hope you enjoy this, the penultimate episode of Chew The Fat series two!
APPLE PODCASTS | GOOGLE PLAY MUSIC | STITCHER | SPOTIFY
IF YOU'RE ENJOYING CHEW THE FAT AND WANT TO HELP SUPPORT US WITH THE COSTS OF RECORDING, EDITING AND PRODUCING THESE FREE PODCASTS, YOU CAN MAKE A ONE OFF DONATION ON OUR PAYPAL PAGE.