When people ask about the cuisine in Lisbon, a food fanatic like ourselves might immediately devolve into crazed maniac rhyming off, in full shriek, the things you need to try. Sardines! Green wine! Ginjinha! Bacalhau! Port! Yes, you must try them all, but top of the list no matter who you ask will always be: custard tarts.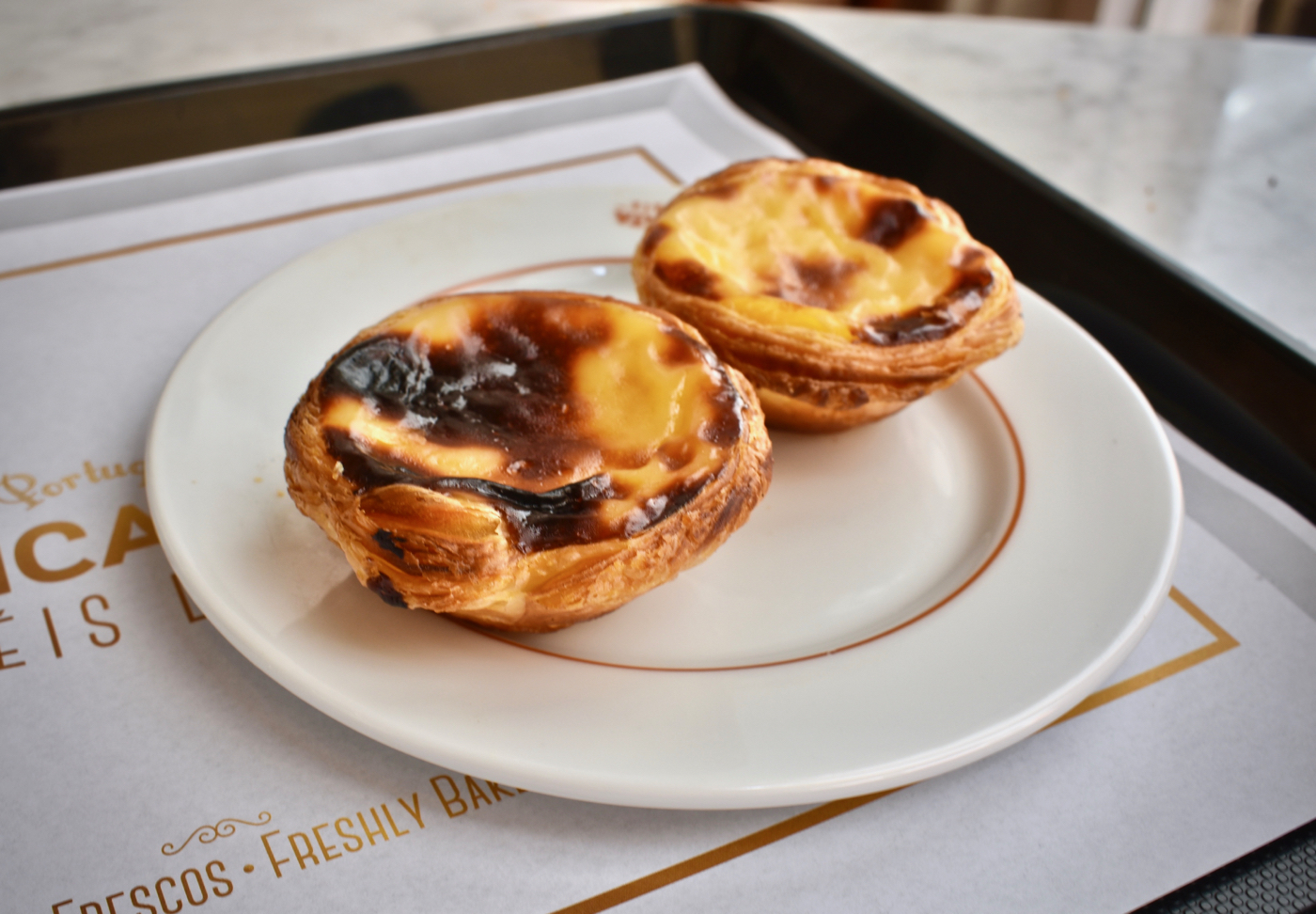 Pastéis de Nata (pastel de nata, singular) are an iconic, edible symbol of the Portuguese capital, and something which many flock to Lisboa to sample in a bit of a pilgrimage to patisserie perfection. They do live up to the hype, and everyone has their favourite spots that they may/may not let you in on, but there's nothing worse than trying one that doesn't live up to it and we've been there on a couple of occasions – so we want to share the four best places we found.
There are three things you'd look for in a decent custard tart that ticks every box: a flaky yet crispy pastry base that you can taste the butter in. A sweet custard with a hint of vanilla that's midway between firm and silkily oozing, and a caramelised, char-spotted crowning on top. Seems simple, right? Over the course of 48 Hours in Lisbon we sniffed out the best pastelaria we could find. Wading through lots of suggestions of "the best custard tarts" – of which we were inundated – we found four in particular that we wanted to shout about. The first, is Manteigaria.
1. Manteigaria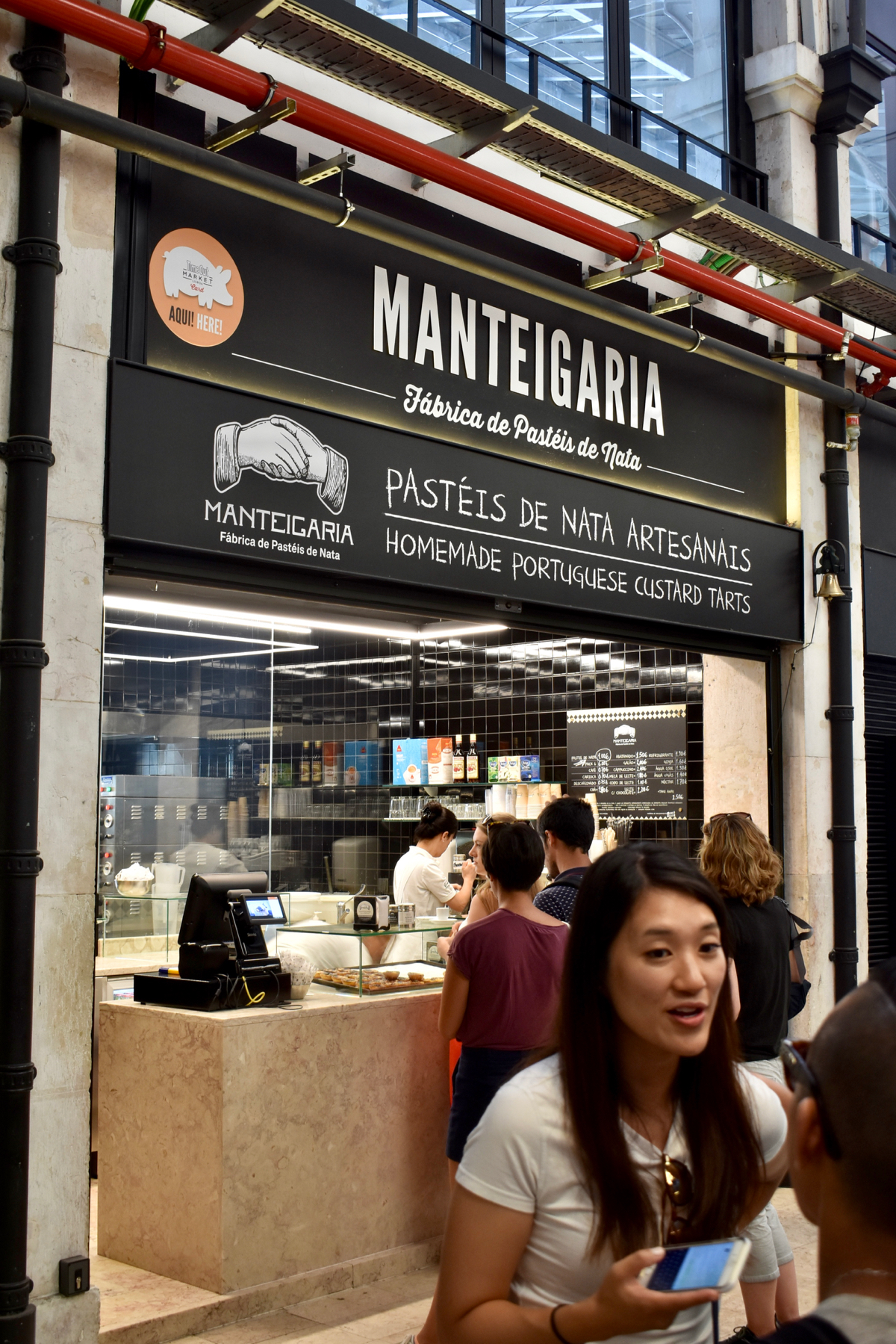 Manteigaria has outposts in both Time Out Market and in Bairro Alto, which isn't too far away from the market. They possess the best mix of buttery, super flaky pastry, firm yet yielding custard filling and sweetness and spice. You'll rarely have to queue for a long time to get one. If we're picking holes about them, they do sometimes overdo the caramelisation on top, but some people prefer that so that might also be one of its biggest benefits. Just be firm and ask for specific tarts, as they might pawn off a couple of what we may say are the burnt ones.
We also love the gorgeous little boxes they give out tarts in too. We don't want to disclose how many of these we left in our wake whilst going around Lisbon… Top tip, too, the Bairro Alto branch is open 'til midnight daily so if you're stumbling out of one of the many bars, it's an ideal pit-stop. Likewise, it's right across the road from Sea Me Peixaria Moderna, which we recommended here as a great place for a blow-out dinner, so if you've room for dessert, head to Manteigaria afterwards.
2. Fábrica de Nata
Next down the list and in a very close second place is Fabrica da Nata – a bakery brand which oozes style and celebrates the custard tart alongside lots of other lunch items and drinks.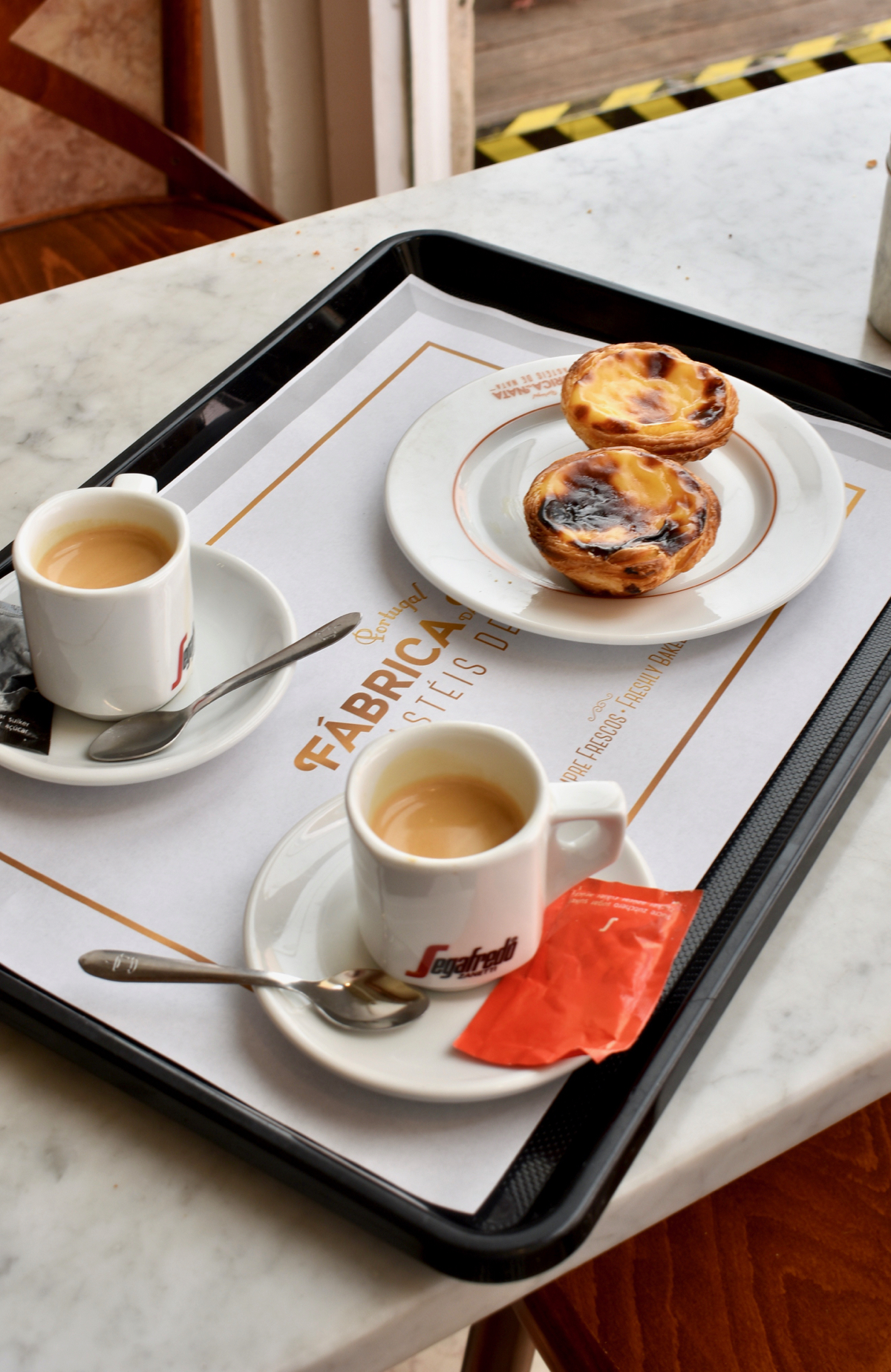 We loved sitting in here and sipping espressos and thimbles of white port whilst dousing our fresh tarts in ample icing sugar and cinnamon. There's even a mechanism on the ceiling that delivers fresh tart tins above diners' heads back to the bakery area!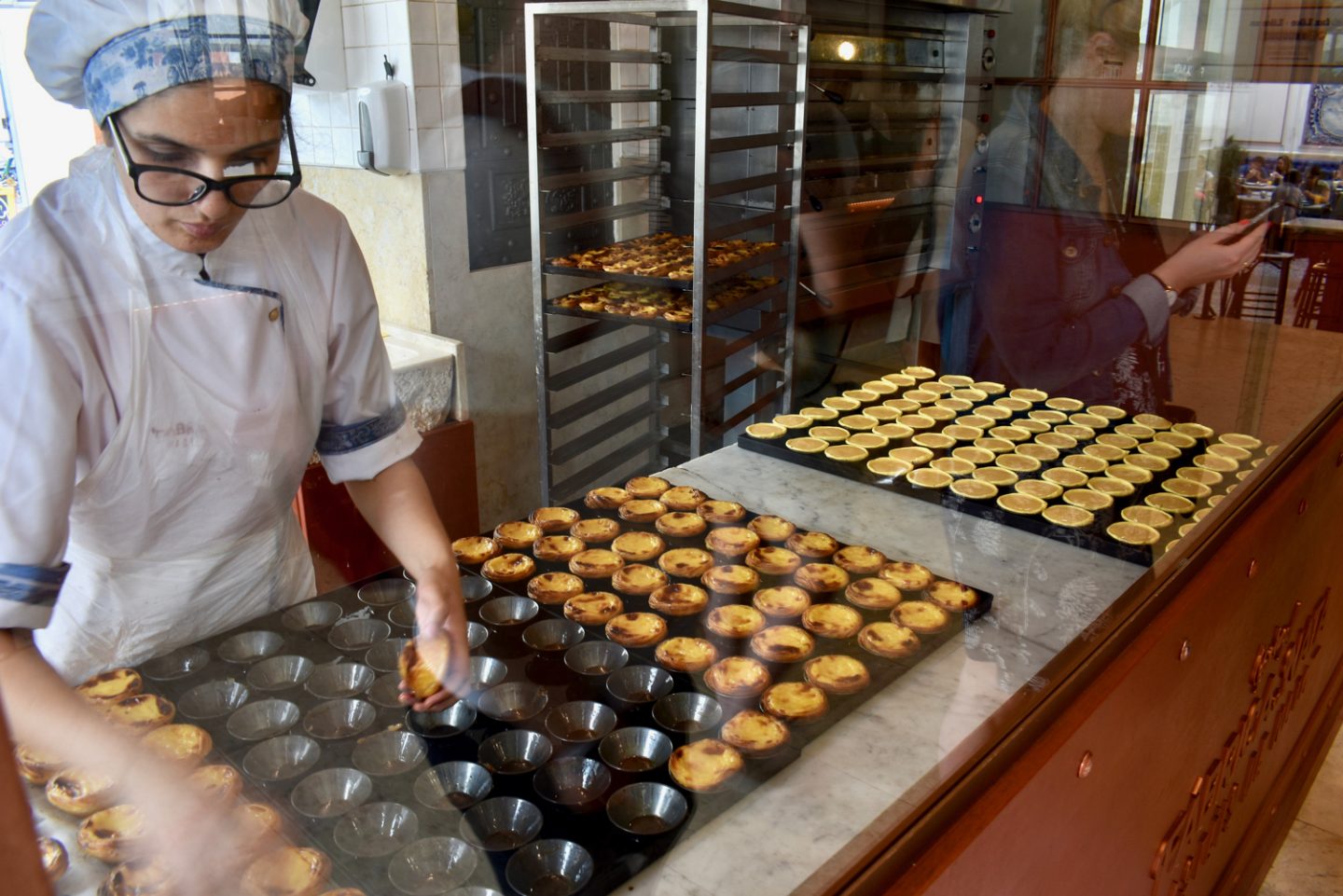 There's three outposts so far: Praça dos Restauradores (right beside Bonjardim), Rua Augusta and Santa Catarina. Why not enjoy your tarts and then take two extra home, so you're stocked for when that inevitable craving occurs the next morning! We took two of these on the Trenhotel to Madrid, which you can read about by clicking through.
3.Pastelaria Alcôa
Seemingly the newest establishment in Lisbon is Pastelaria Alcôa, located in the Chiado district. Not a newbie though by any stretch of the imagination. Alcôa has its roots in the city of Alcobaça (where we visited during one of our trips to Portugal), where the original store has been open since 1957. Back in 2014, Alcôa won the prize of the best custard tart in Lisbon, and we can see why. Rich custard with a hint of citrus, these are moreish and delicious, though they retail at the slightly higher end of the price scale of €1.10 each (but worth every cent!)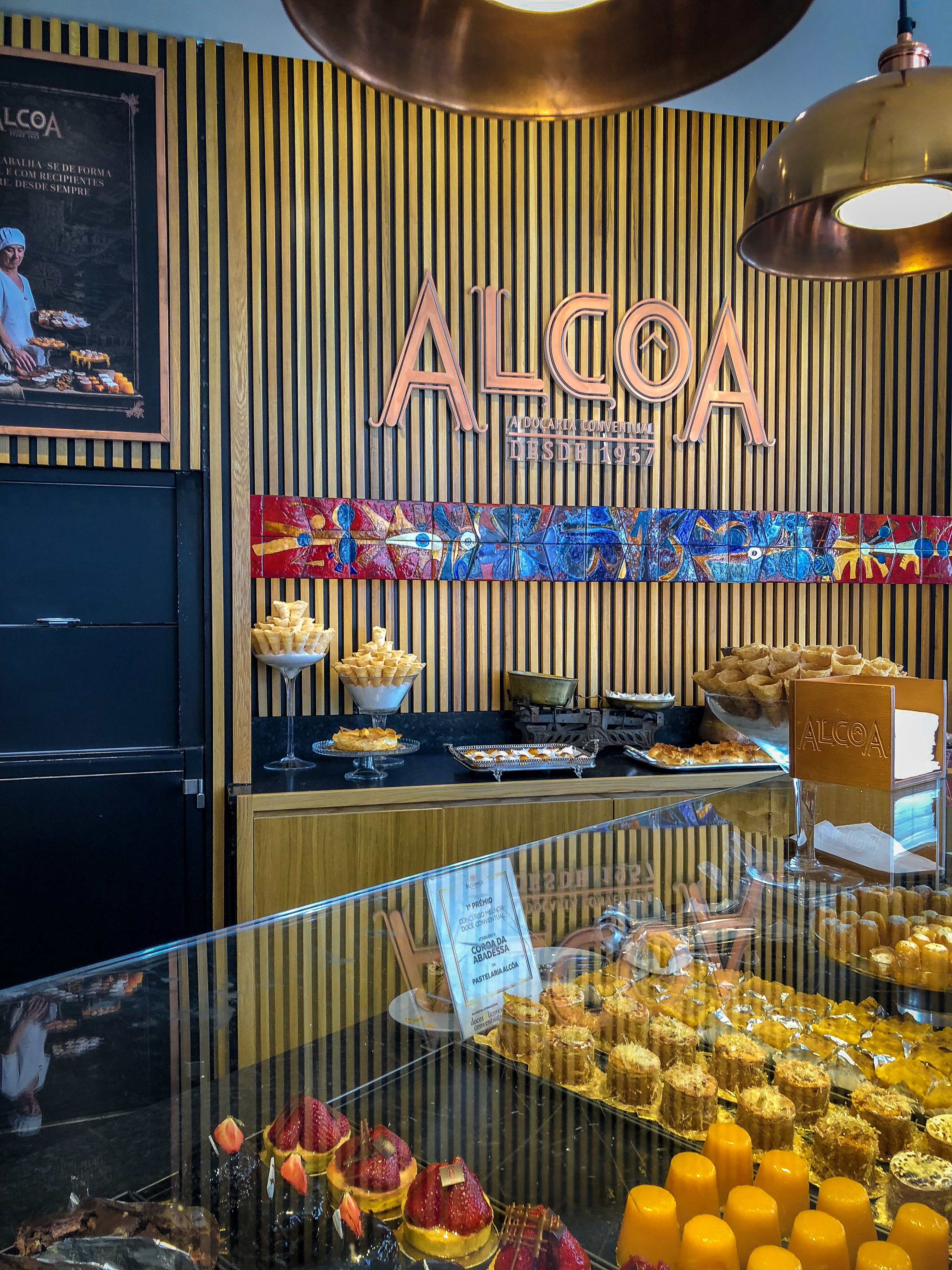 4. Pastéis de Belém
Next down the list, at the bottom of the four, is Pastéis de Belém. Okay, don't @ us on this one. Yes, we have heard they are apparently the originators of the modern recipe. Yes, we have seen (and been part of) the queues down the street. Of course we've had more than one to make sure this decision was correct. But we don't rate these as much as the others, sorry, they're just not a patch on the other two!
Maybe they are nicer (and fresher) if you sit in and order them to your table, but like all the others we took them to go as the queue for a table was as long as the take-away! Was it worth a journey out to Belem just to queue up and try them? No.
Though, in fairness to Pastéis de Belém, the strongest quality of their tarts is the pastry – not as sweet as others, which allowed the custard flavour to take over. But without them, who knows where the humble Pastel de Nata might be!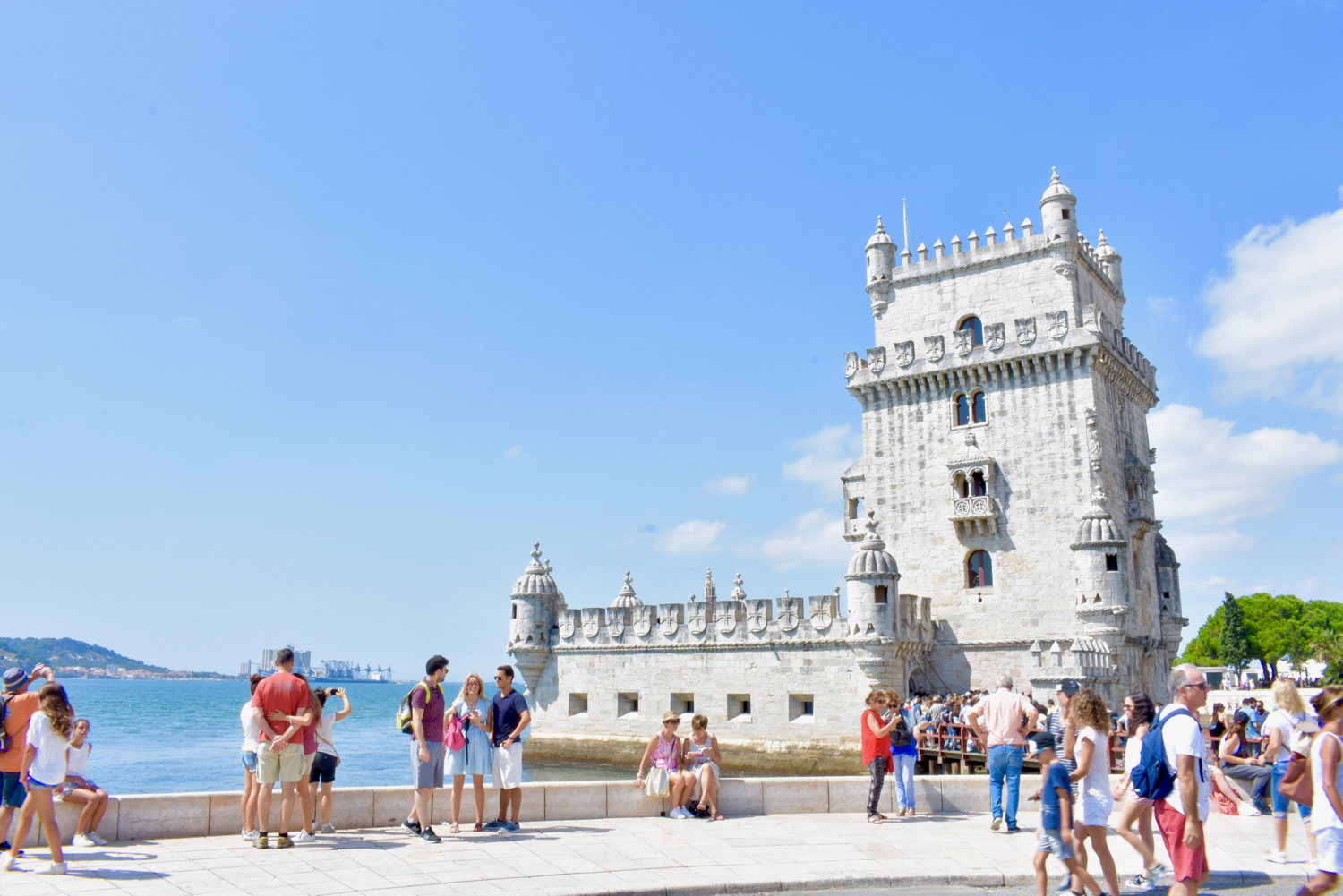 Nearby is the beautiful Torre de Belém (Belém Tower) and the Monument to the Navigators, which if you're checking them out, at least go and try what are believed to be the originals of these famous tarts.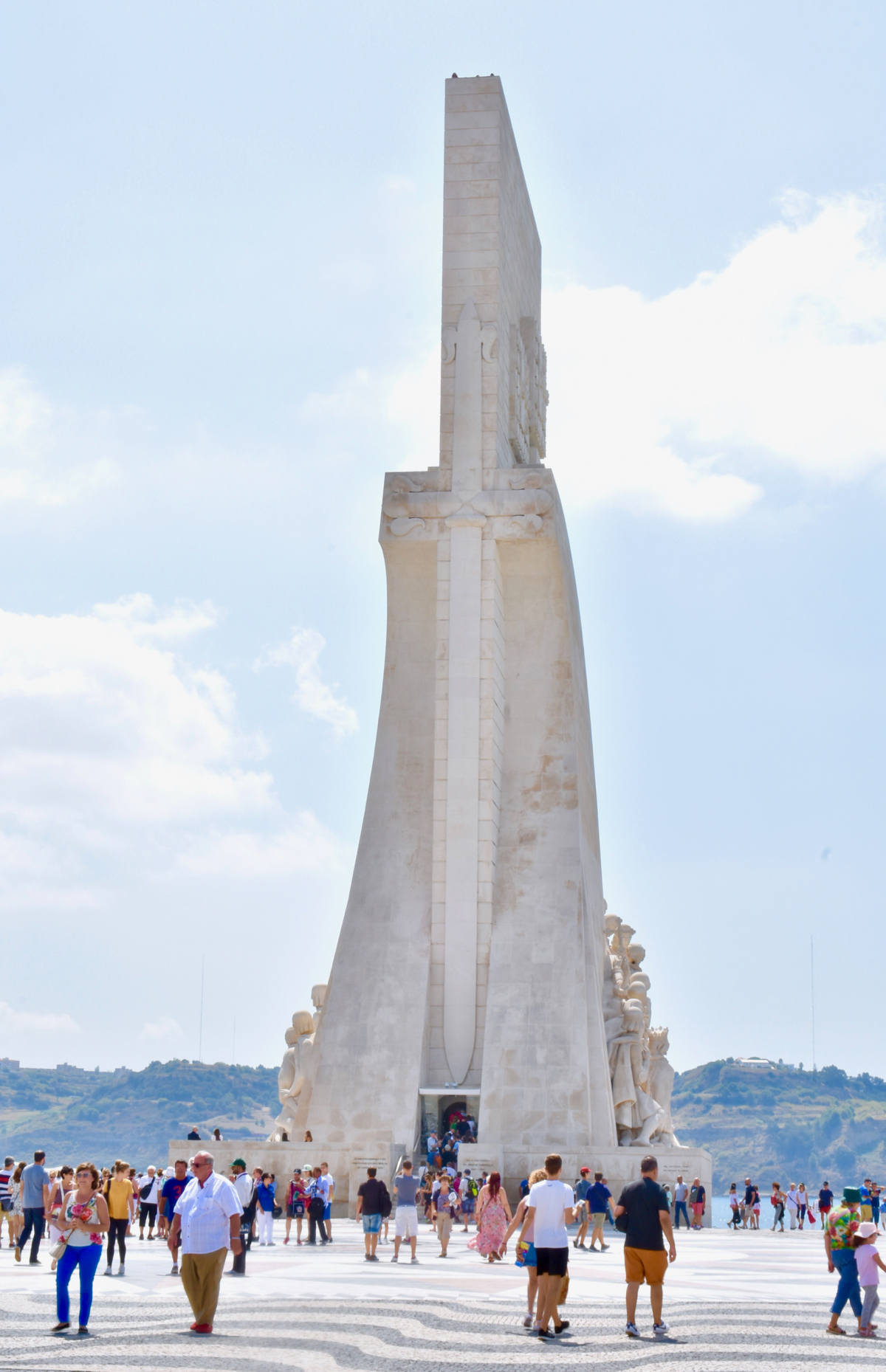 We're well aware we may get a barage of abuse for this post, but we wanted to share our personal top spots for Portuguese custard tarts. We're not experts, but we tried a hell of a lot of them and these were the best, in order, that we came across. We would *LOVE* to know your favourite pastéis de nata in Lisboa and your suggestions for other pastelaria to potentially add to this list on future trips – so let us know in the comments please!
Planning a trip to Lisbon? Follow our 48 Hours in… Lisbon guide!