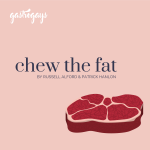 In this episode of Chew The Fat, we're in one of our favourite places on earth to eat, Eastern Seaboard – and it happens to be in the town we call home. We sit down with Jeni Glasgow and Reuven Diaz to chew the fat about being creatives in a business world, ten years of a groundbreaking restaurant in residential Drogheda, aspirations for the future and revealing the BIG changes planned for 2019 as the pair embark upon the next decade of the story.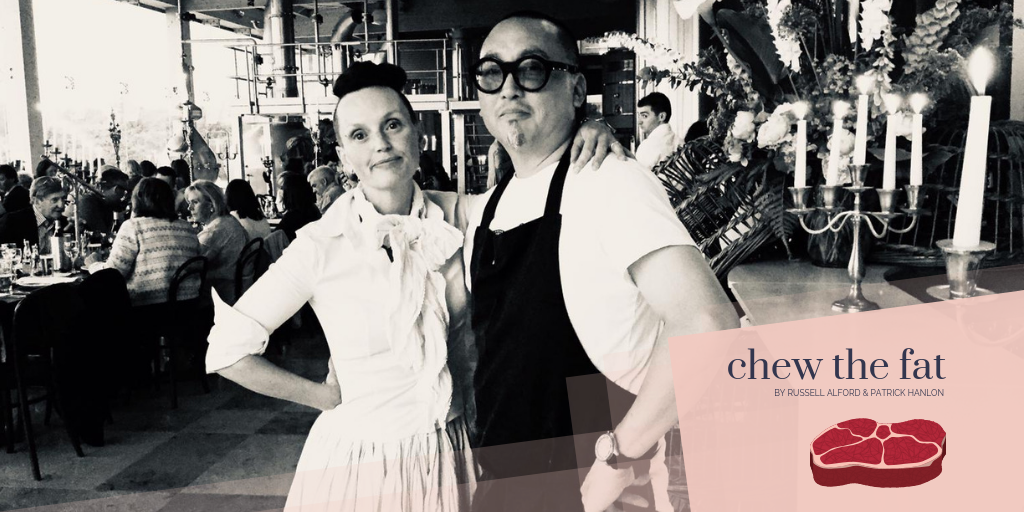 Firstly – think about how we're eating these days:
Global palates expecting exotic dishes but those same plates passionately appointed with as-local-as-possible produce.
Neighbourhood restaurants, which leave as good an aftertaste with the service as the dishes they deliver.
A drinks list that seamlessly segues from the contemporary sip to the classic cocktail – natural, organic, biodynamic wines and craft ciders but still serving the classic pint of the black stuff, and serving it well.
Customers who are open to trying new things and being led by the chef's choice or the specials whilst also (hopefully) far more conscious and 'woke' about animal welfare in their menu picks.
Smaller plates.
Sharing.
Veg-centric.
Producer-led.
Value equating to ingredient quality.
Art and food almost intertwined.
Sounds new and modern but Eastern Seaboard in Drogheda has been doing this for ten years. Albeit it's been tightened up, evolved and strengthened over that time, but for a restaurant that began in a residential area of a commuter town in County Louth right at the beginning of the global financial crash, Eastern Seaboard now looks to its next decade. You know already that before we've called this 'The Best Restaurant in Drogheda', and it still is. Probably the best in Louth, for sure a contender for best in Leinster.
Jeni Glasgow and Reuven Diaz are the pair behind ESB – her at the coalface, him at the pass – and what they've achieved in a decade has been exceptional, but not unexpected either. Their talent blazes like a shooting star across the night sky as they've single-handedly changed the dining scene in Drogheda and put the historic town on the map for its food credentials.
When it comes to Eastern Seaboard, it's kind of that thing: if you know, you *know*, and if you've never tried – or never heard of it – well, all we'll say is: listen on.
APPLE PODCASTS | GOOGLE PLAY MUSIC | STITCHER | SPOTIFY 
IF YOU'RE ENJOYING CHEW THE FAT AND WANT TO HELP SUPPORT US WITH THE COSTS OF RECORDING, EDITING AND PRODUCING THESE FREE PODCASTS, YOU CAN MAKE A ONE OFF DONATION ON OUR PAYPAL PAGE.