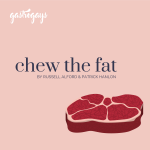 This week we take our tentative first steps into unknown territory – the gem of the northwest of Ireland, Co. Donegal. We're meeting the man who everyone is talking about right now: esteemed chef, celebrated restaurateur/hotelier and – now – an award-winning author, Chef Brian McDermott.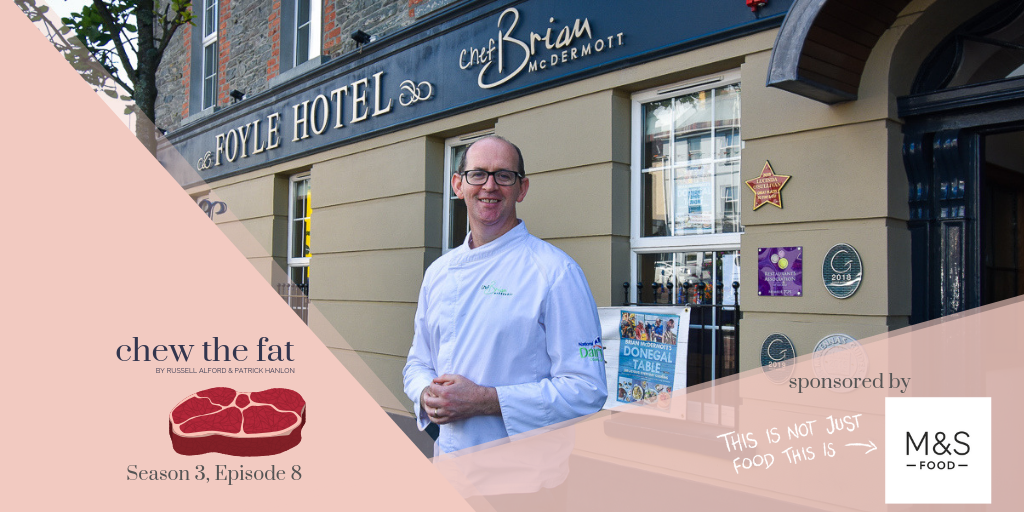 Chef-Proprietor of The Foyle Hotel in Moville, Co. Donegal and author of recently-awarded Best Cook Book in the World! Brian McDermott is helping not only put Donegal on the map in Ireland in terms of food and hospitality, but Donegal on the map internationally!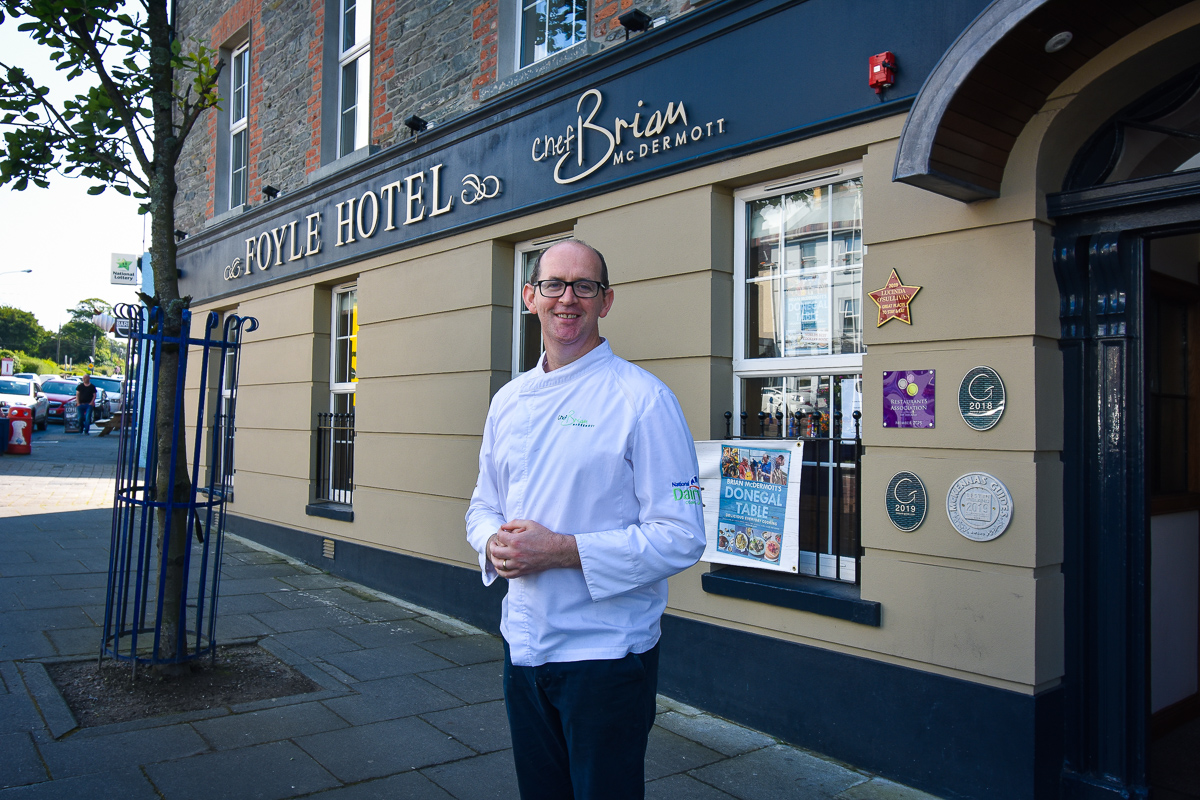 A commitment to seasonal, local Irish produce (particularly Inishowen, his hyper-local catchment area, and in particular those wild Atlantic waters at his doorstep), Chef Brian is a beacon in the Irish food industry for his candor, knowledge, skill and support. Near-fatal health scares have shaped his view on life and how he approaches his everyday, which bountifully abounds every time he opens his mouth and his warmth for people and passion for his 'Donegal Table' style of cookery is evident in every dish.
If you didn't know his name before, you're definitely going to remember it now.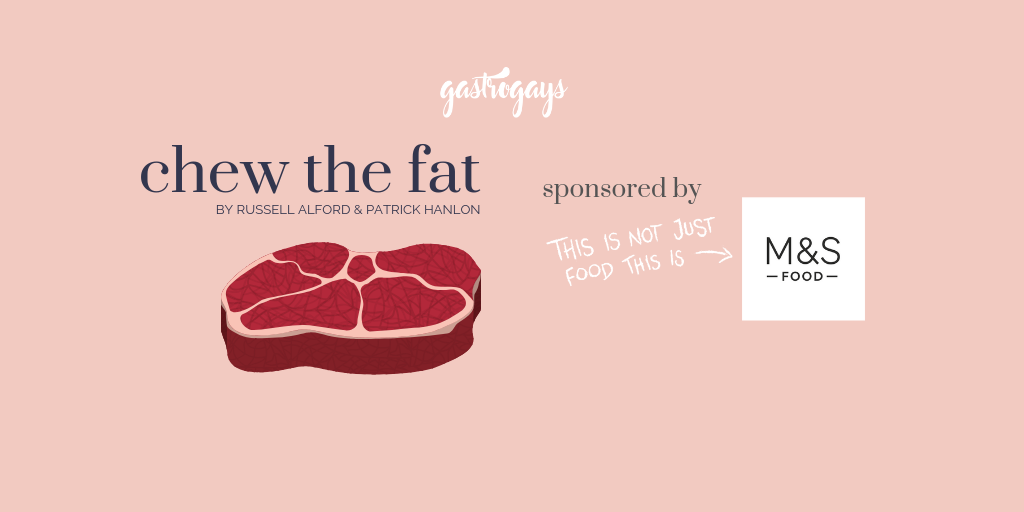 NEW: We're delighted to announce our wonderful sponsor for the next couple of episodes! You see, this is not just a podcast, this is Chew The Fat – presented by Russell Alford and Patrick Hanlon – and this is a Marks and Spencer-sponsored podcast. We've teamed up with this iconic retailer, who really needs no introduction, to tell the stories of fascinating people in food and beyond this summer as they celebrate 40 years in Ireland. Please show your support, as they support us! #ThisIsNotJust #ChewTheFat #MyMarksFave