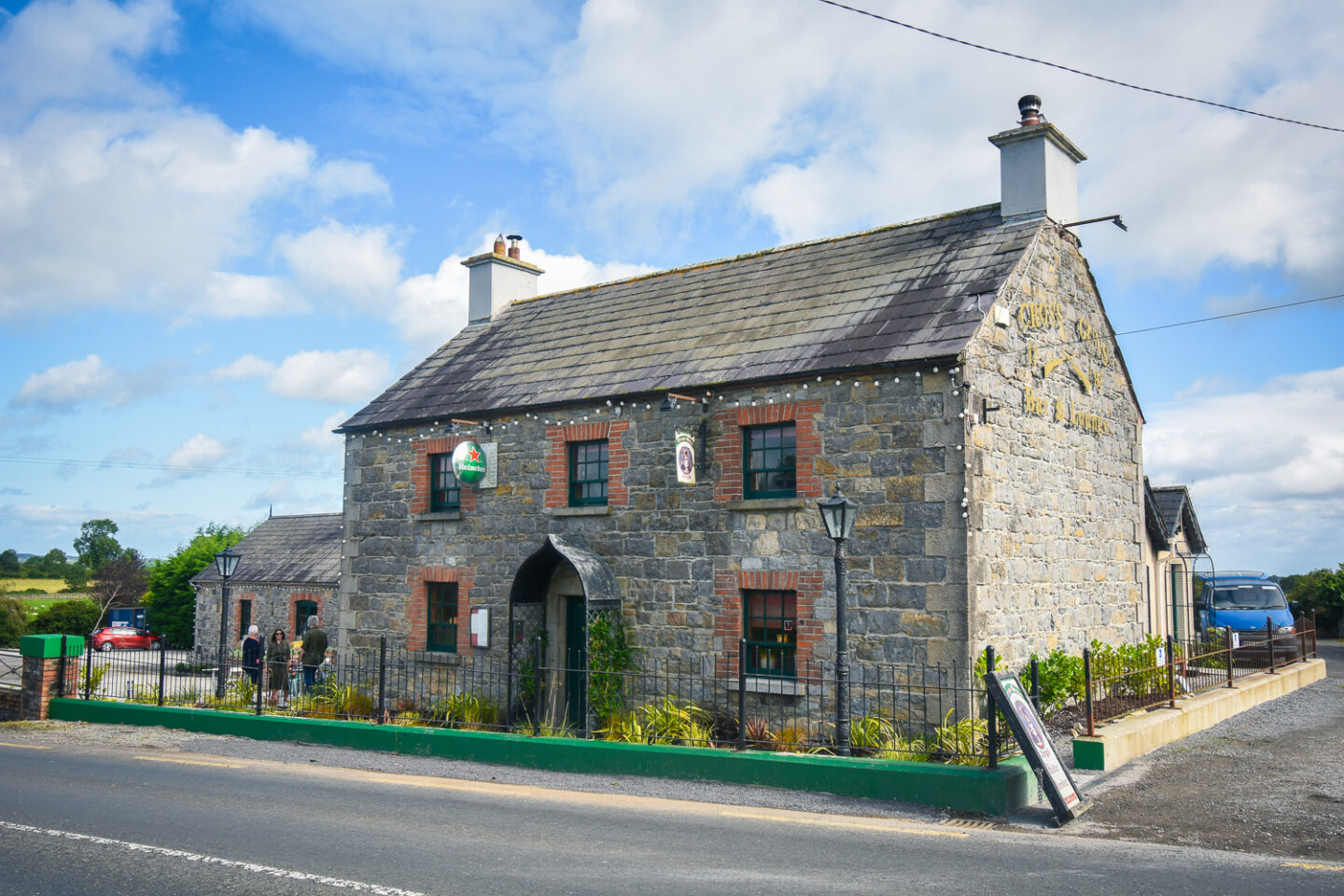 When it comes to championing local, it's important that it runs the gamut from high end, fine dining restaurants right down to casual, drop-in cafes. When we travel, we really want to discover what the 'flavour' of the region is –– the produce that grows in abundance, the producers that specialise locally and the seasonal flavours that are evident on plates across the district. Food-focused pubs are a dream stop en route a driving trip, whilst gastropubs are a real destination worth driving to –– and amongst the best, and most locally vocal, in our region of Ireland is The Cross Guns in Co. Meath.
Set in Butlerstown along the N52, historically this was the main route that linked the cities of Belfast and Galway so it was a key junction on the way. The building dates back to the 1700's, but the actual restaurant portion was actually historically across the road and the building The Cross Guns is currently in was originally a Mounting House for horse husbandry.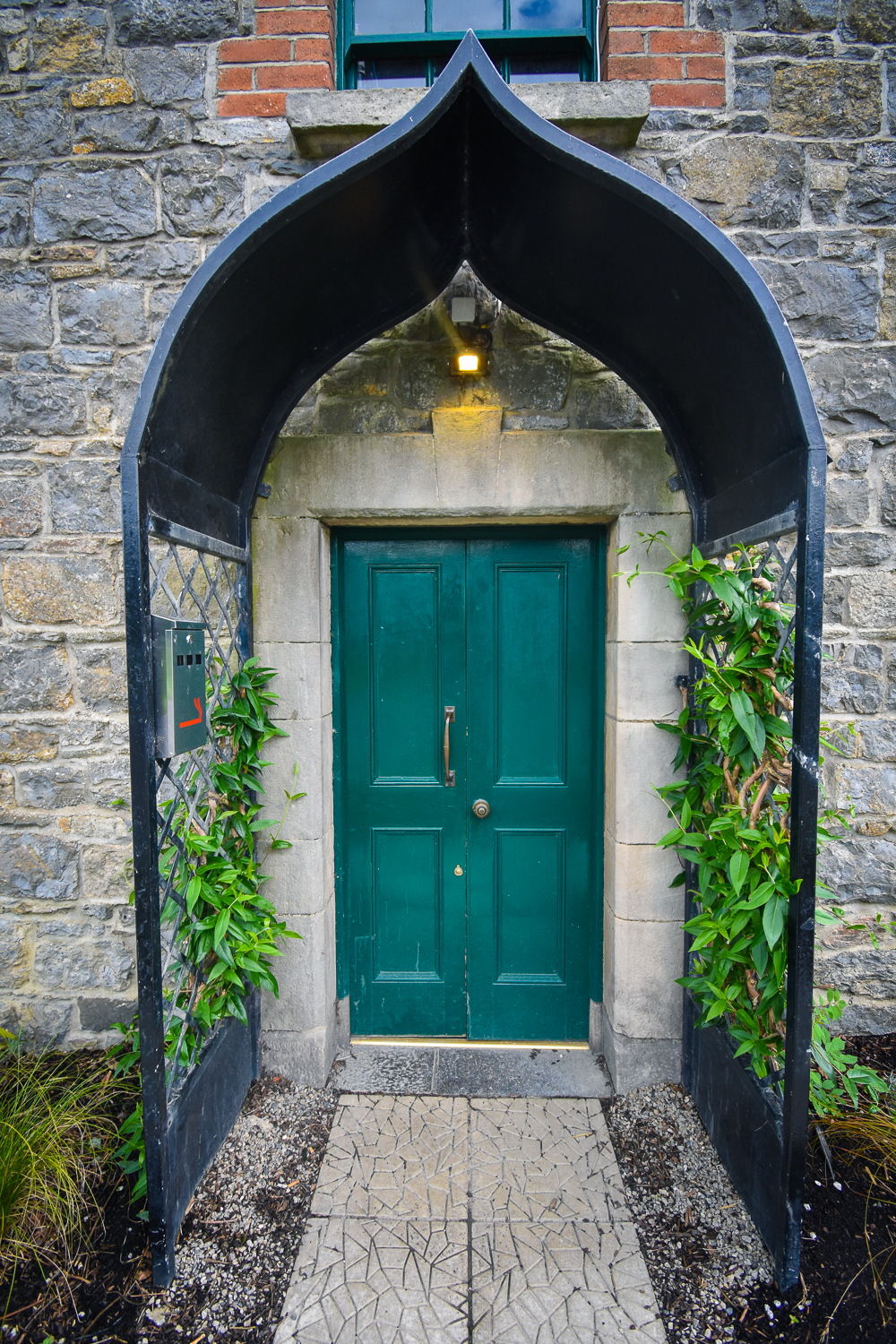 Following the failed 1798 rebellion it became a hospitality house and owner Dermot McDonnell – alongside business partner James Sharkey – breathed new life into this property with a transformative renovation in recent years.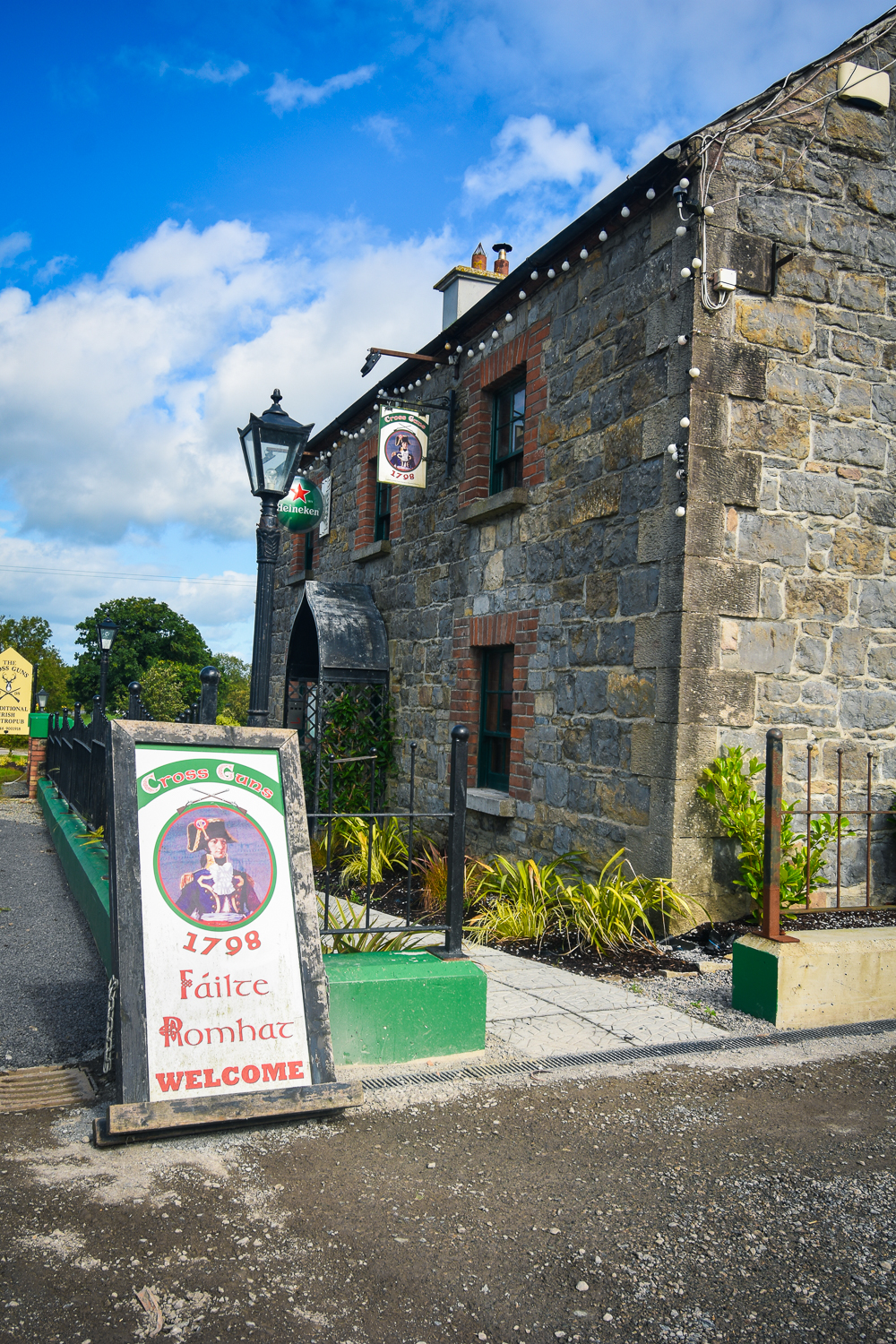 Just 15 minutes from Navan, Kells in Meath and Collon and Ardee in Louth, The Cross Guns is heritage celebrated and tradition-made-modern, elevating the humble gastropub to a destination worth beating a path to and booking your table for.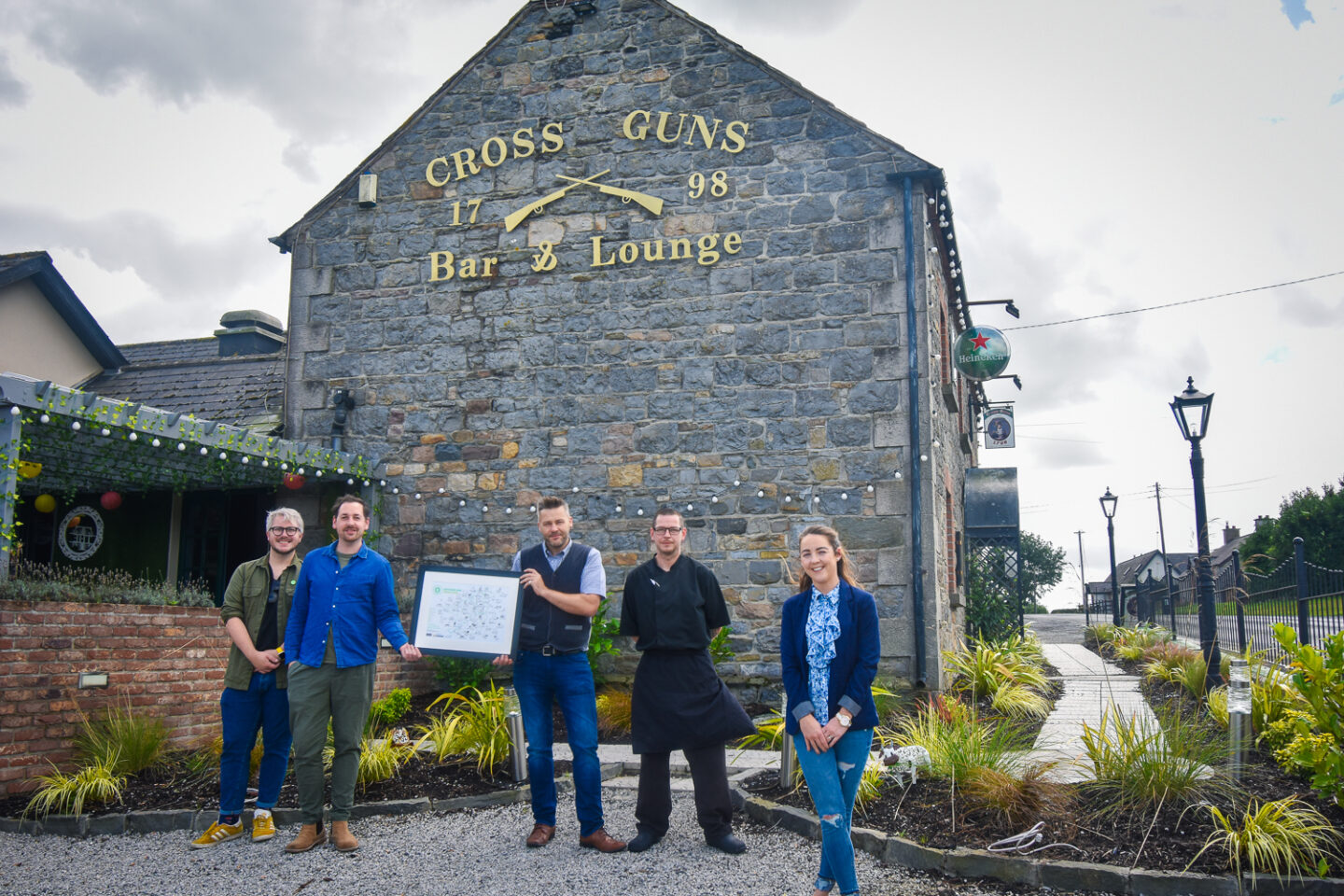 Through our work as the ambassadors for Boyne Valley Flavours, a project we run is called Place On a Plate, where we remark, award and champion different venues across our region who are going the extra mile by permanently showcasing local produce in their dishes and on their menus. Rather than just a "local special" every now and again, these venues are regularly using local produce and usually making it the star of a dish, and at The Cross Guns Chef Paddy Quinn has a number of dishes to choose from if you want to eat local.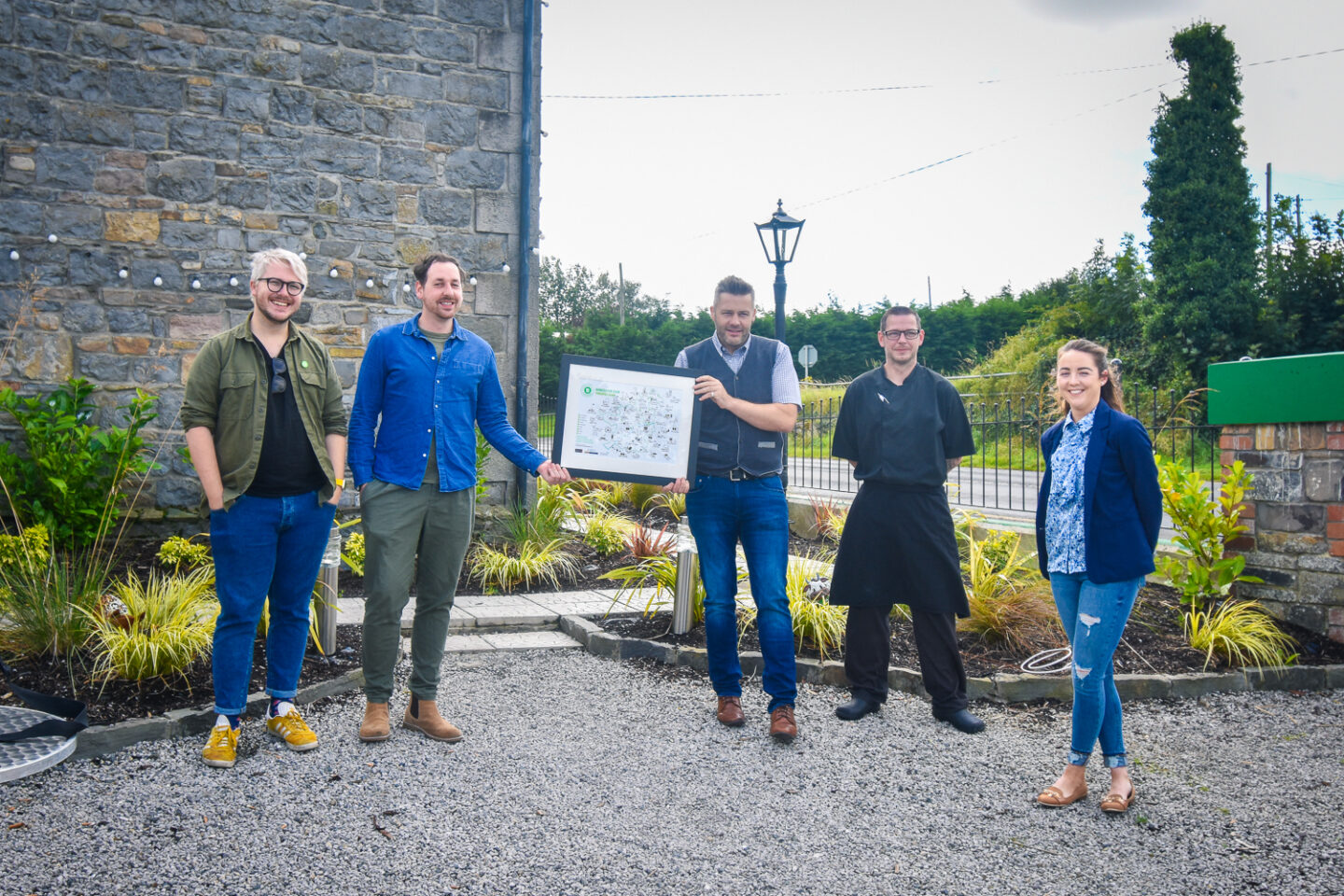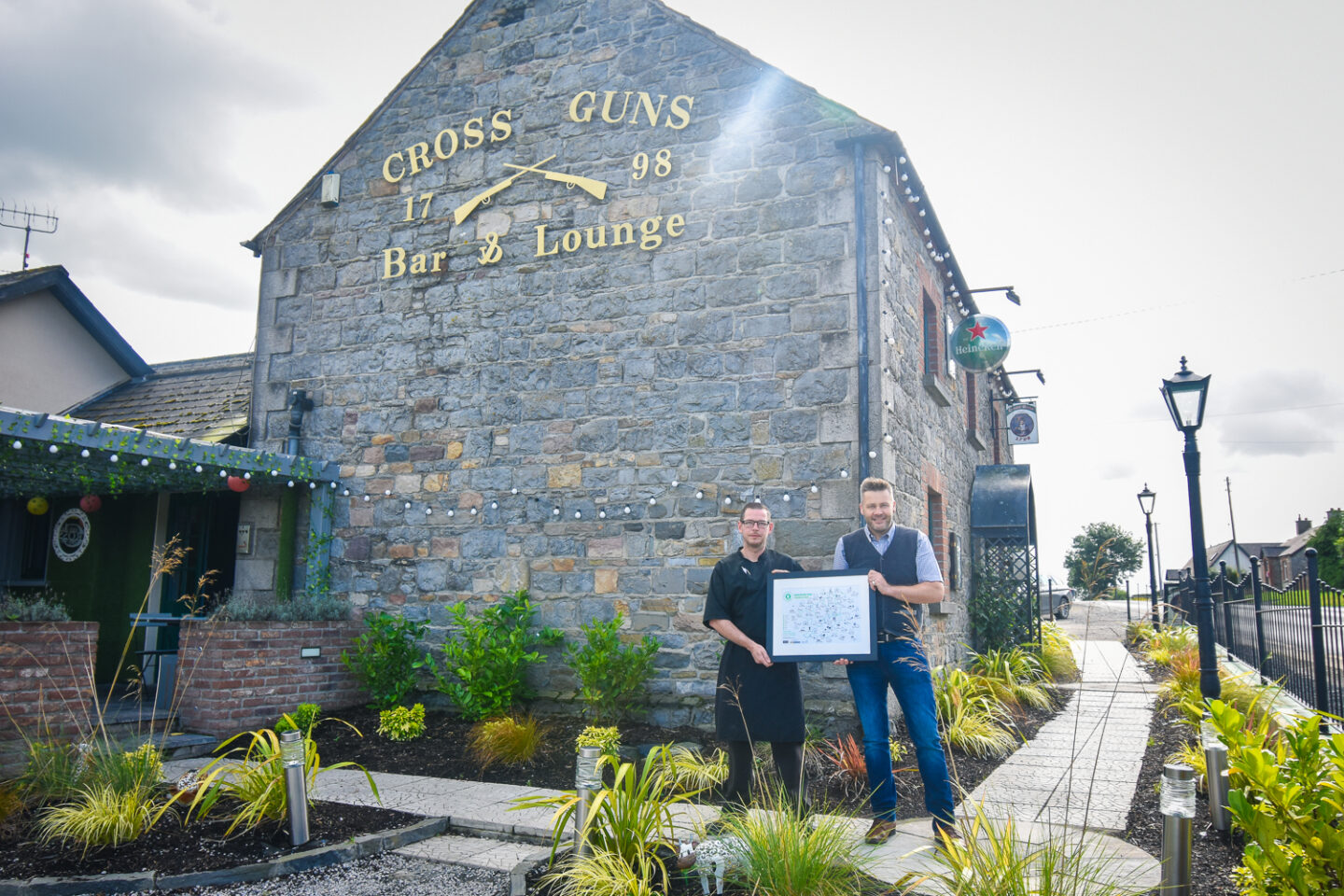 From sumptuous Killua Castle venison sausages on hazelnut mash with caramelised onion jus and crispy onions to Hugh Maguire's Smokin' Butcher Smoked Black Pudding served in a Cashel Blue cheese salad with a poached egg. Meat is all locally-sourced, seafood comes from the wonderful Glenmar Shellfish and even the vegetables come from tiny local growers.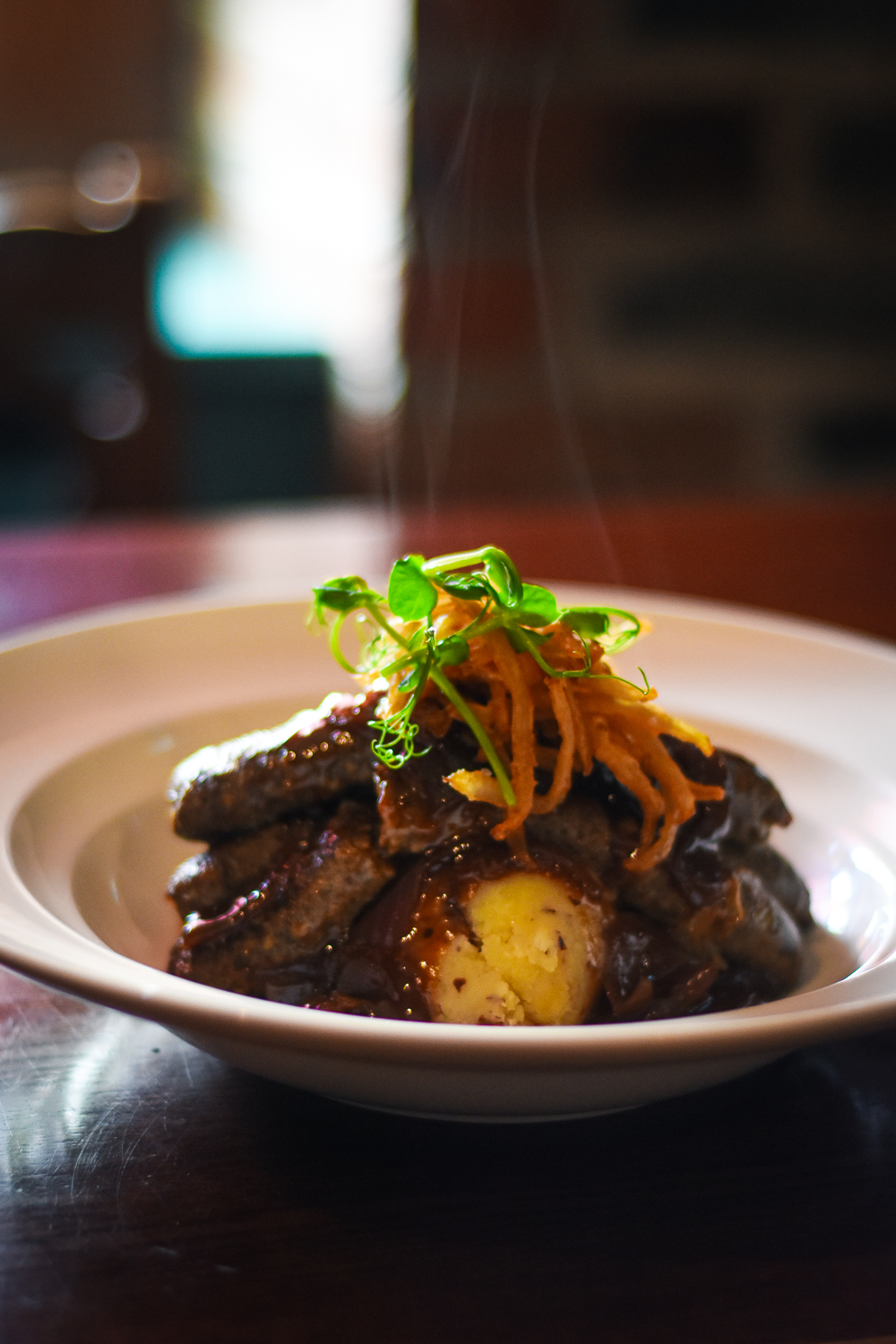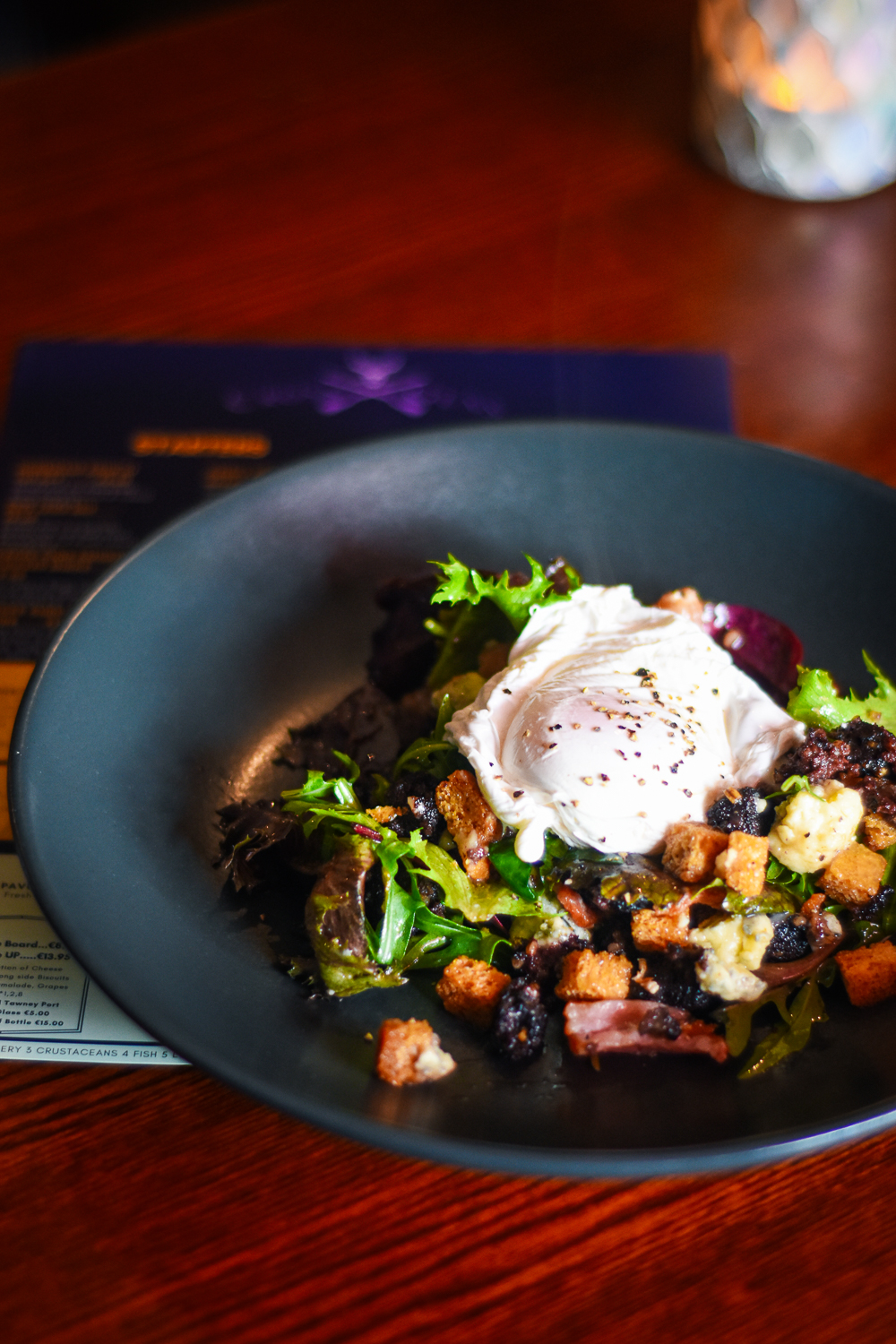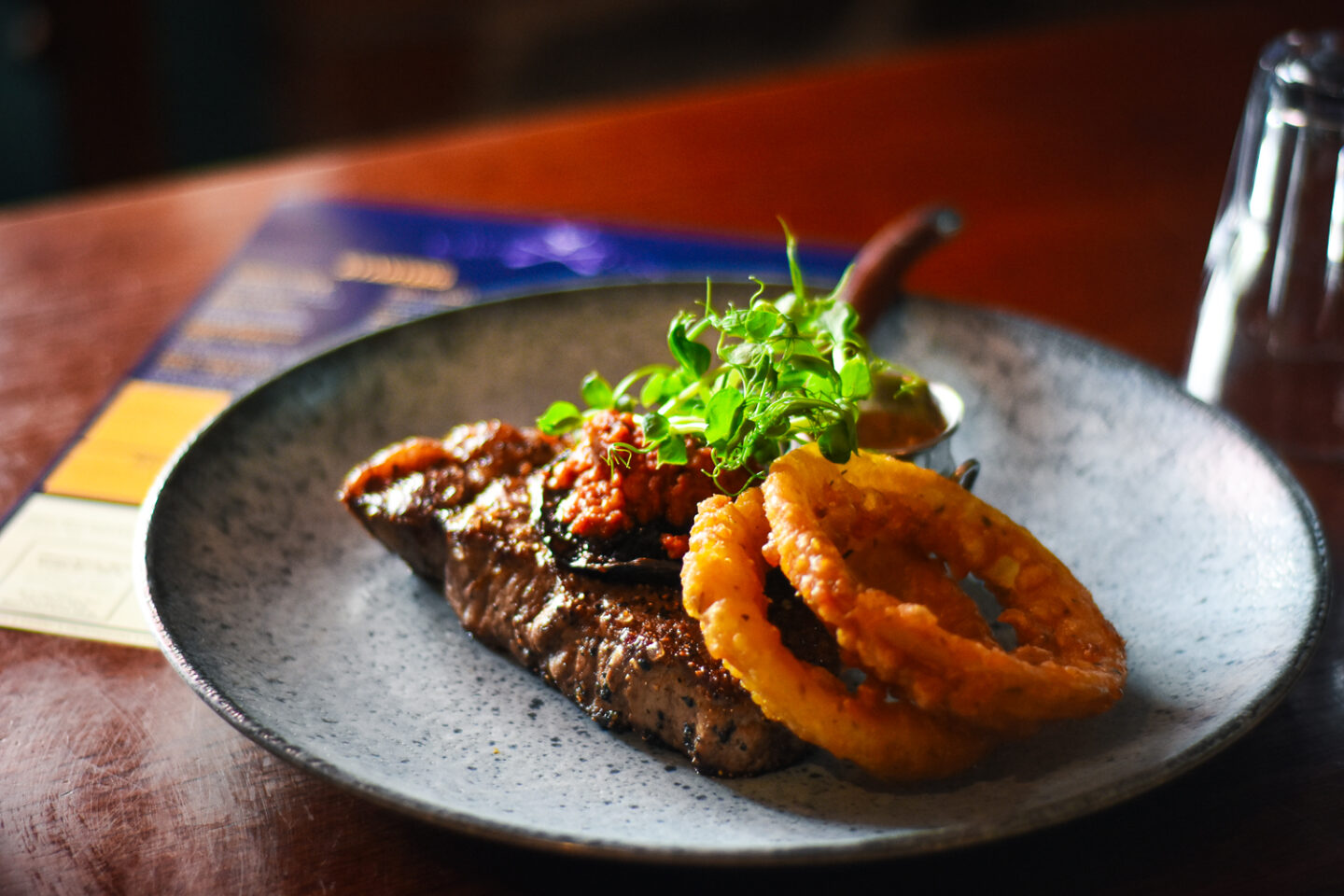 Serving food seven days a week, Monday to Thursday it's just evenings but Friday to Sunday they serve from midday onwards. The À la Carte menu runs from Starter to Dessert with extra options of hot steak on a stone, fresh-from-the-oven pizzas and sides that sing 'Gastropub', like onion rings, champ and sautéed mushrooms.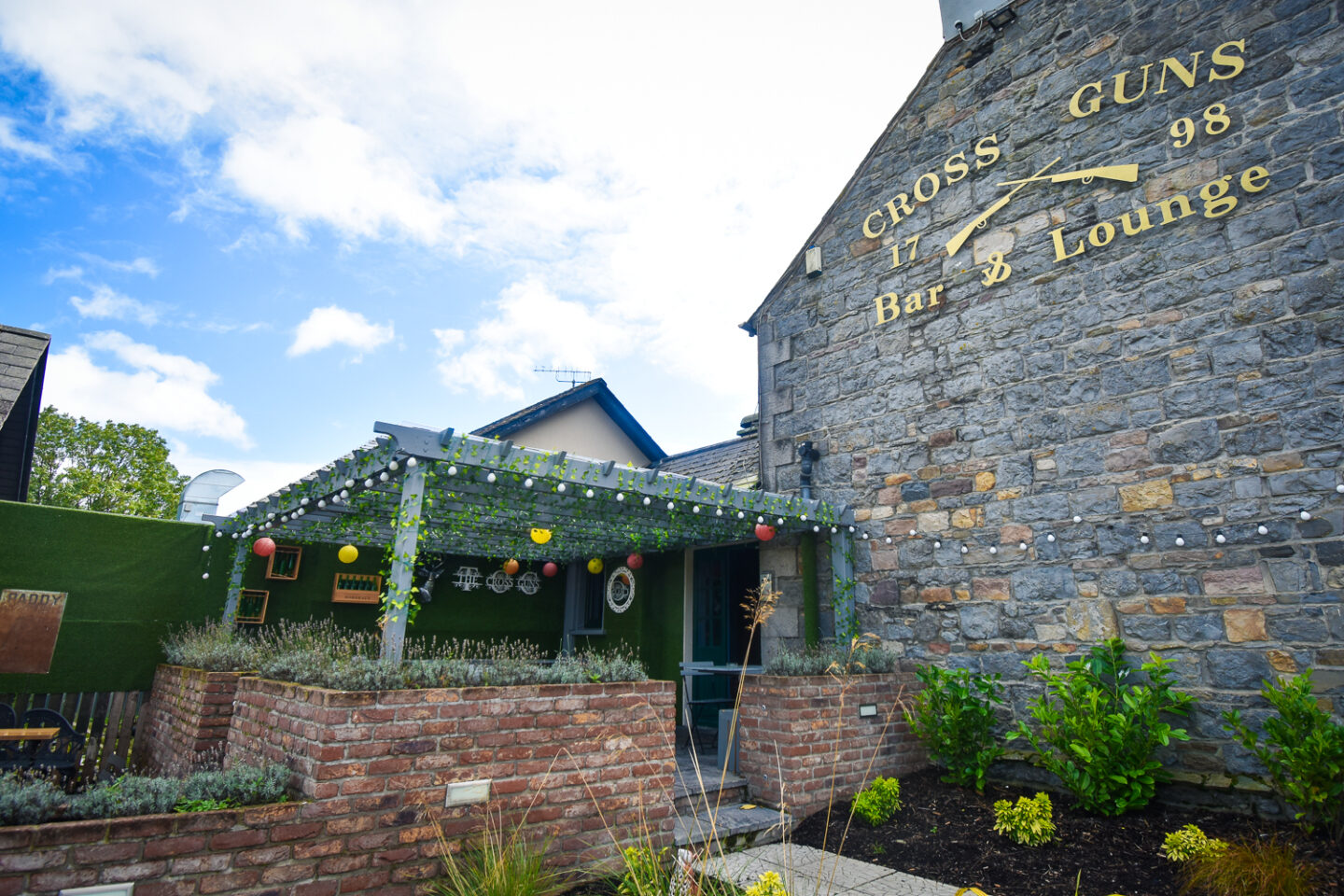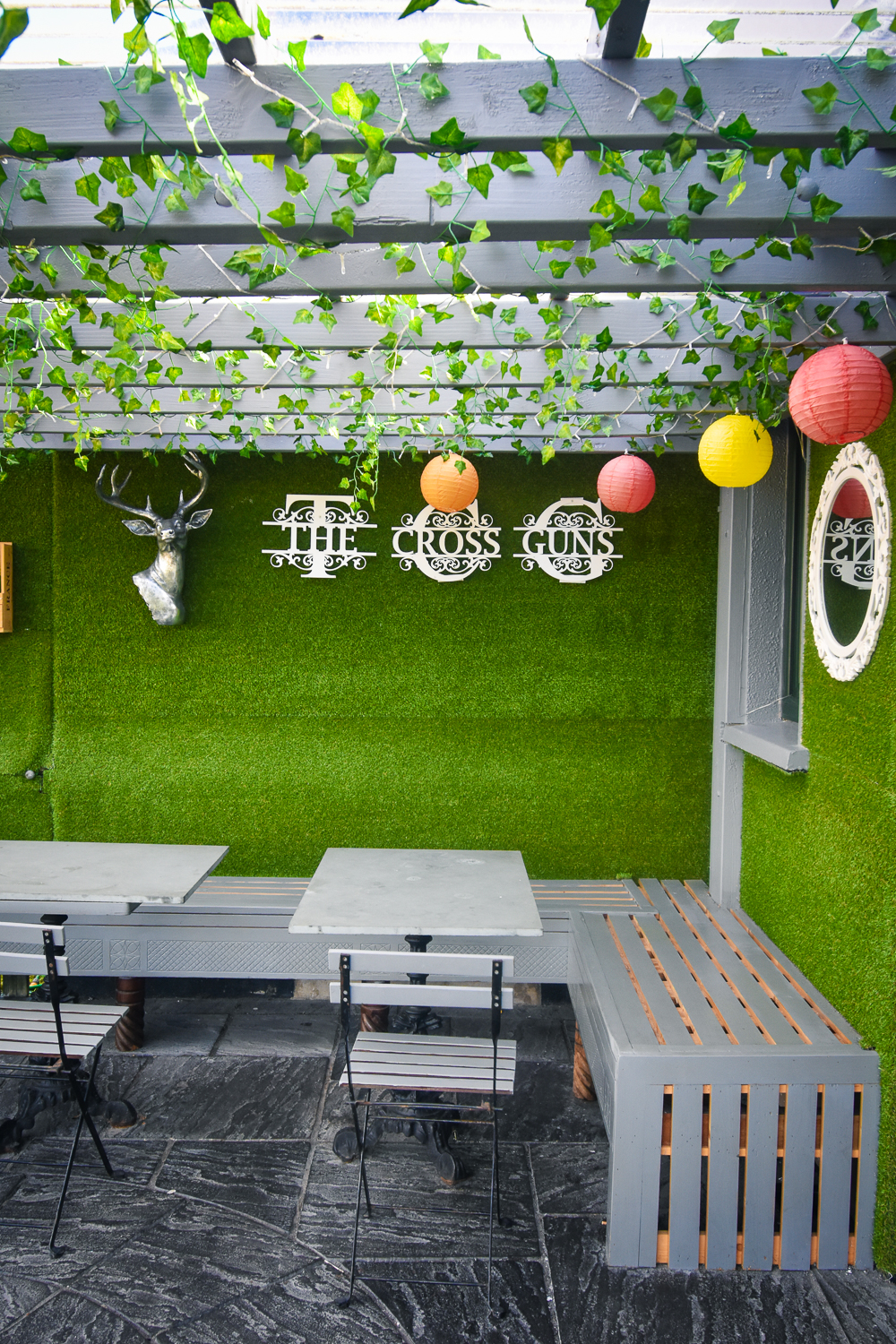 Dermot designed much of the interior himself and is instantly recognisable for his customer-focused charm the floor. Historical details and little trinket fill the walls and appoint cosy corners, whilst from the front bar to the more spacious lounge on the back there's a number of high and low tables as well as booths and private dining spaces.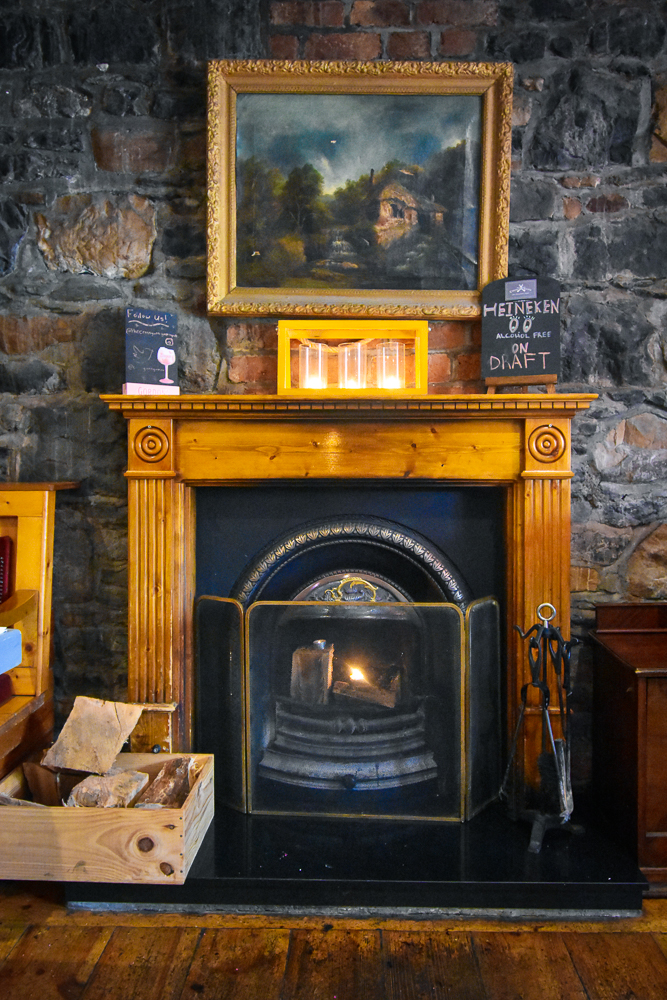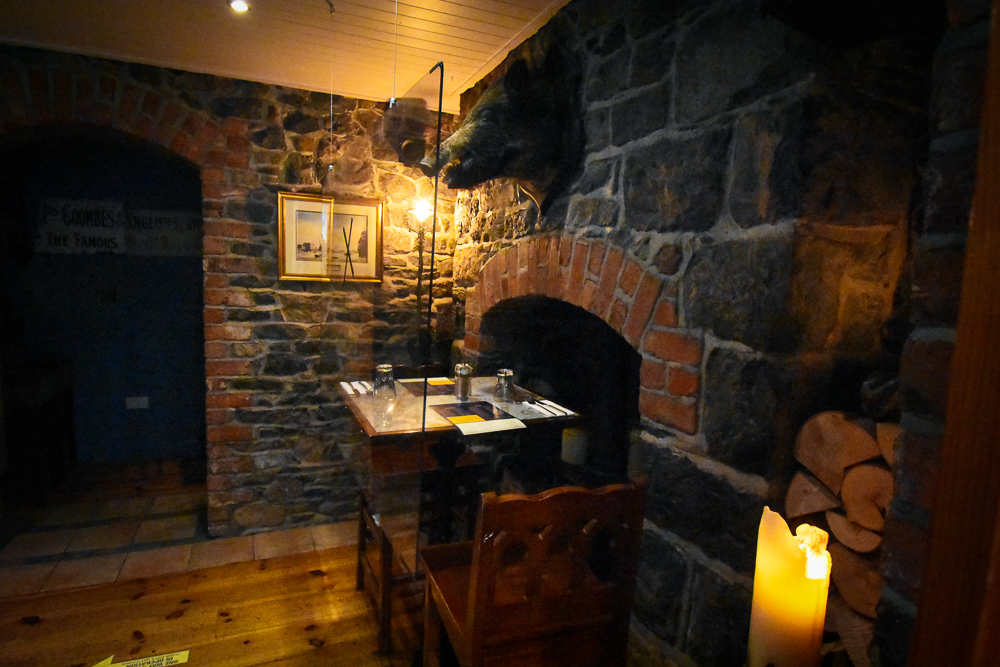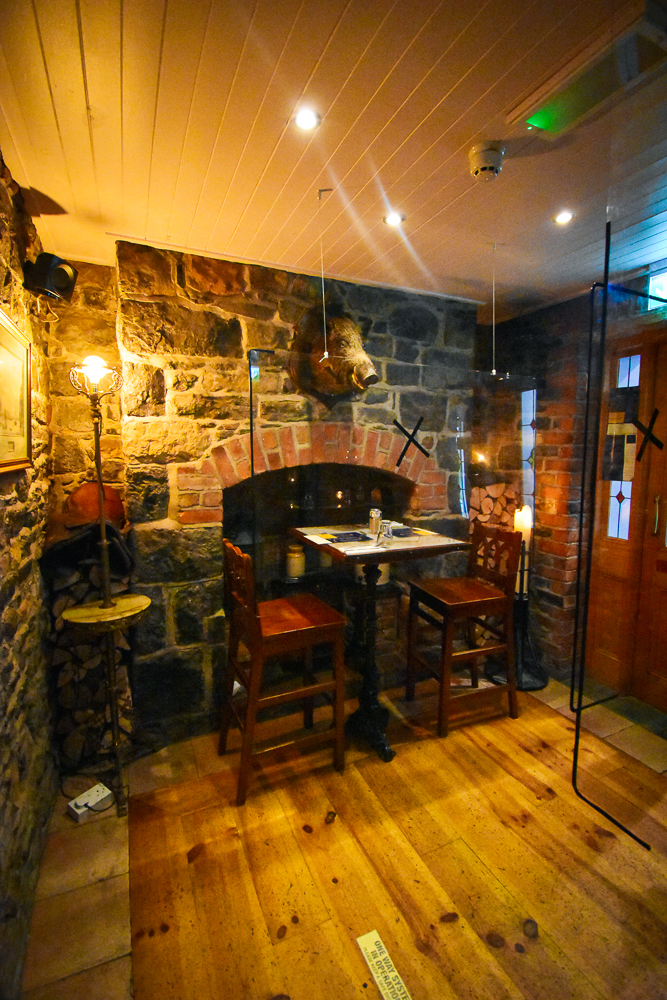 With the Covid-19 protocols at the time of writing, Dermot and team have ingeniously (and expensively) invested in movable screens to ensure distancing is adhered to but doesn't spoil the cosy, convivial gastropub feel.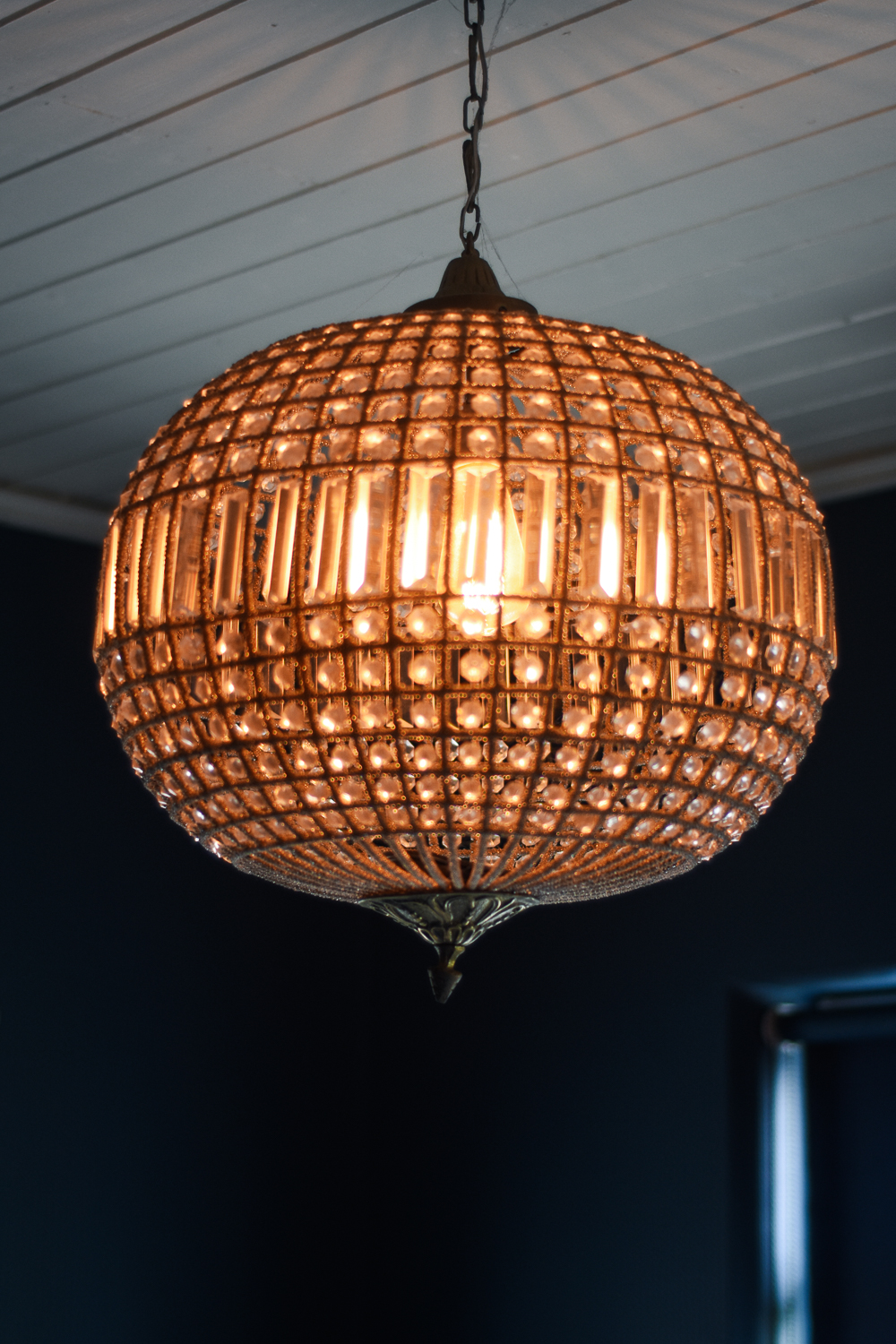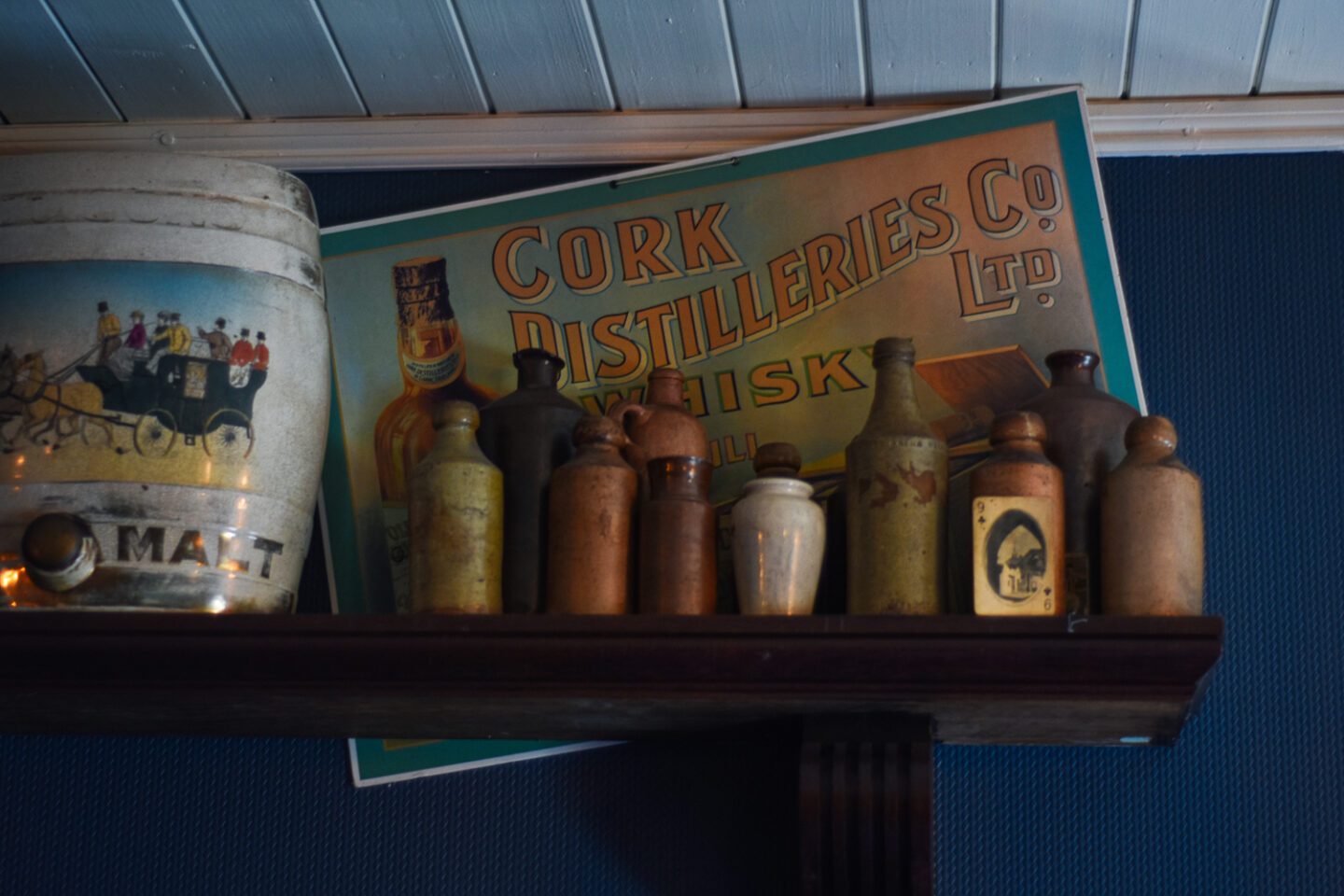 The bar has a wonderful selection of craft Irish spirits and bigger name breweries whilst Wine Lab also supply a selection of wines on tap.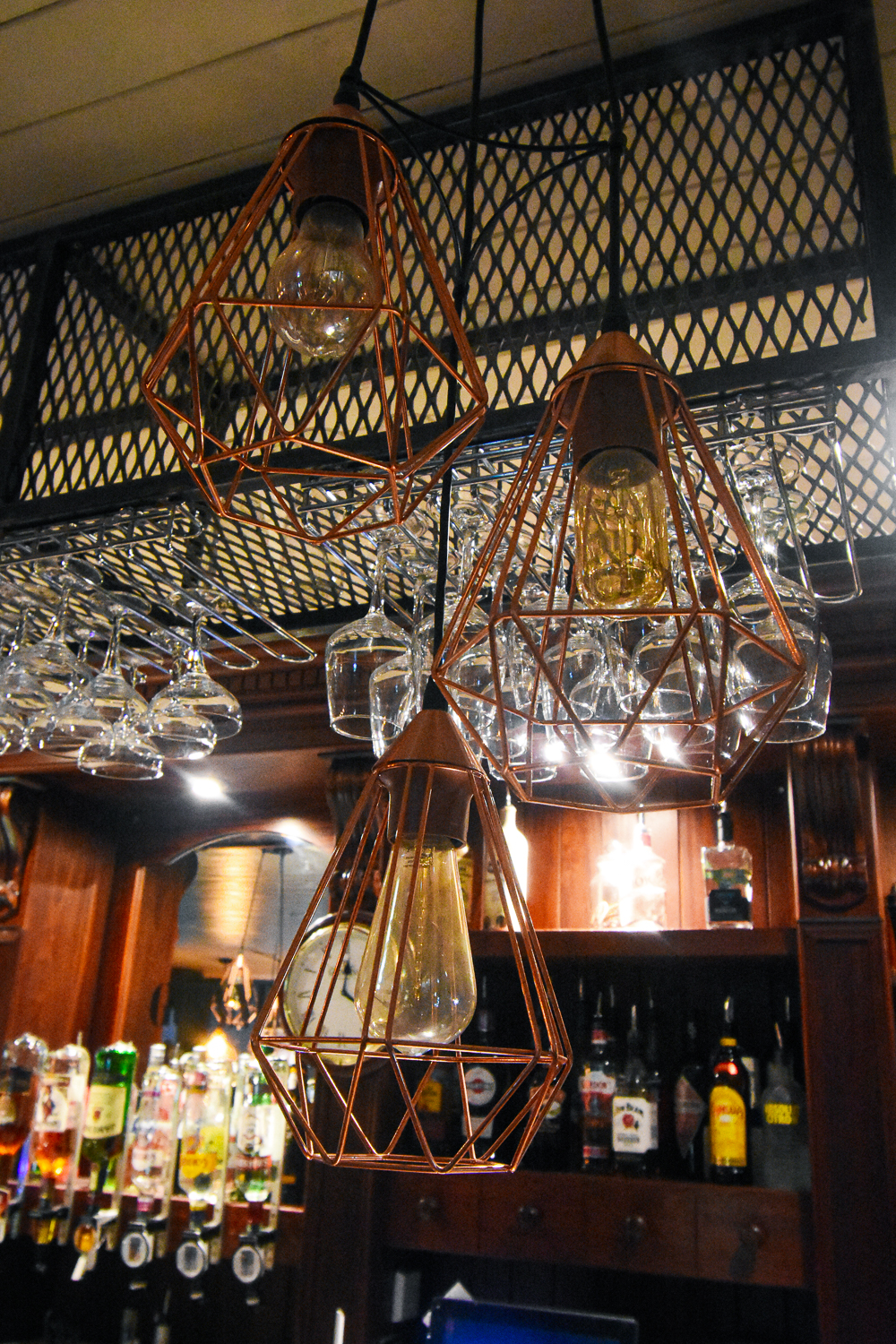 The Venue, a converted barn adjoining, is the ultimate cosy private hire venue for weddings, anniversaries and celebrations with exposed brick surround and a renovation that's sympathetic to traditional features throughout.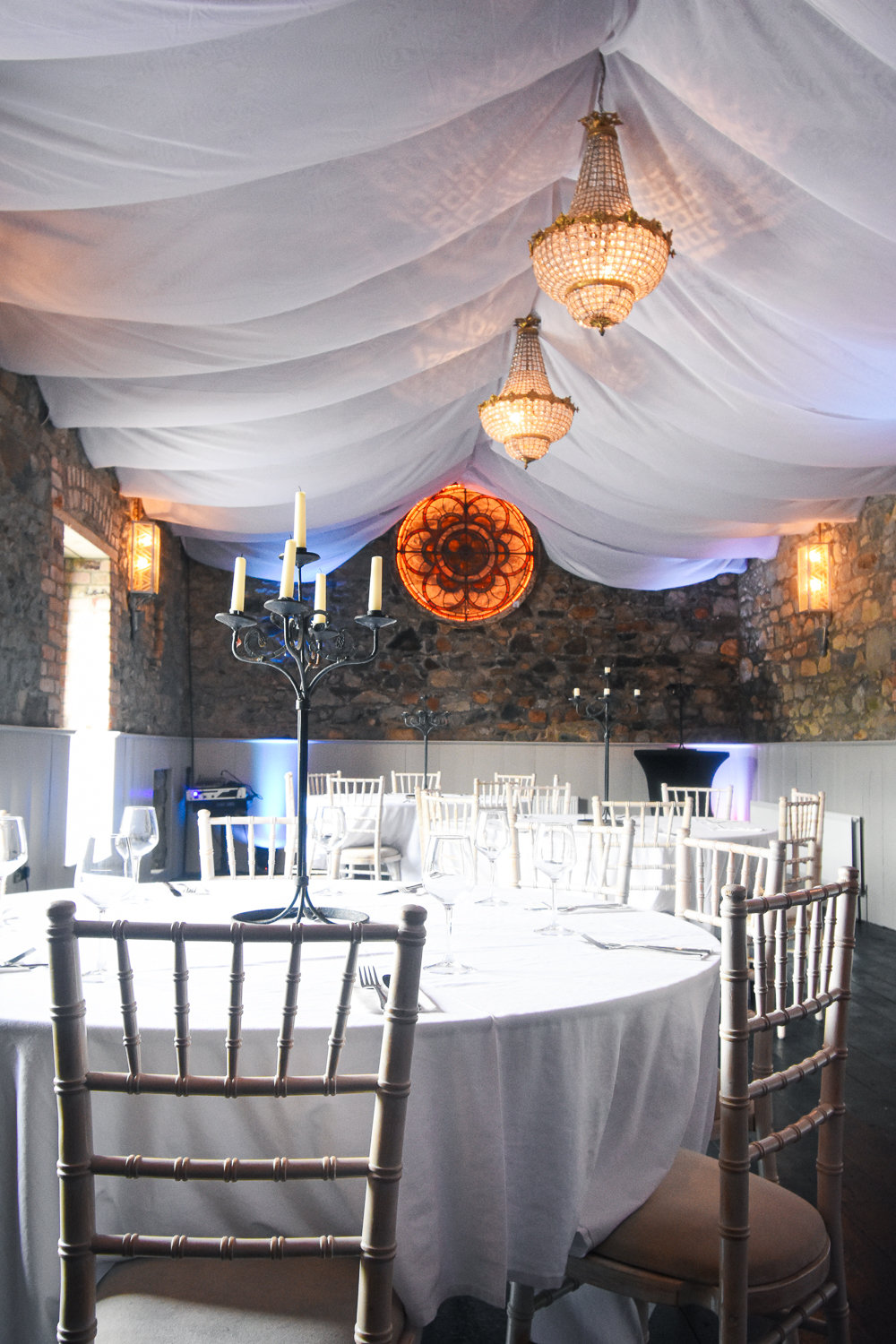 The equation is simple, really, by championing local and employing local Dermot ensures repeat customers are a mainstay. People come for the delicious dishes and the warm service, and then come back time and time again.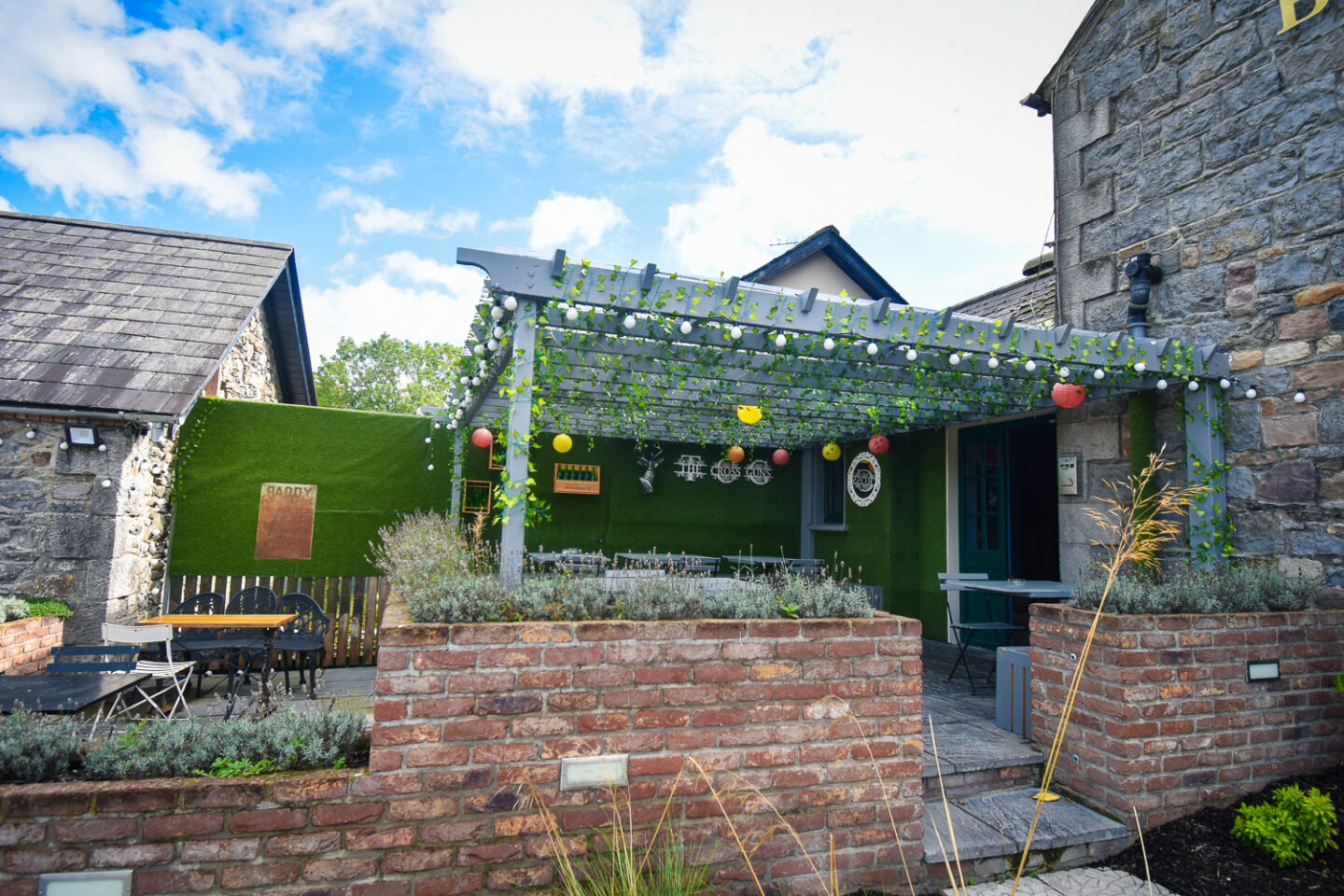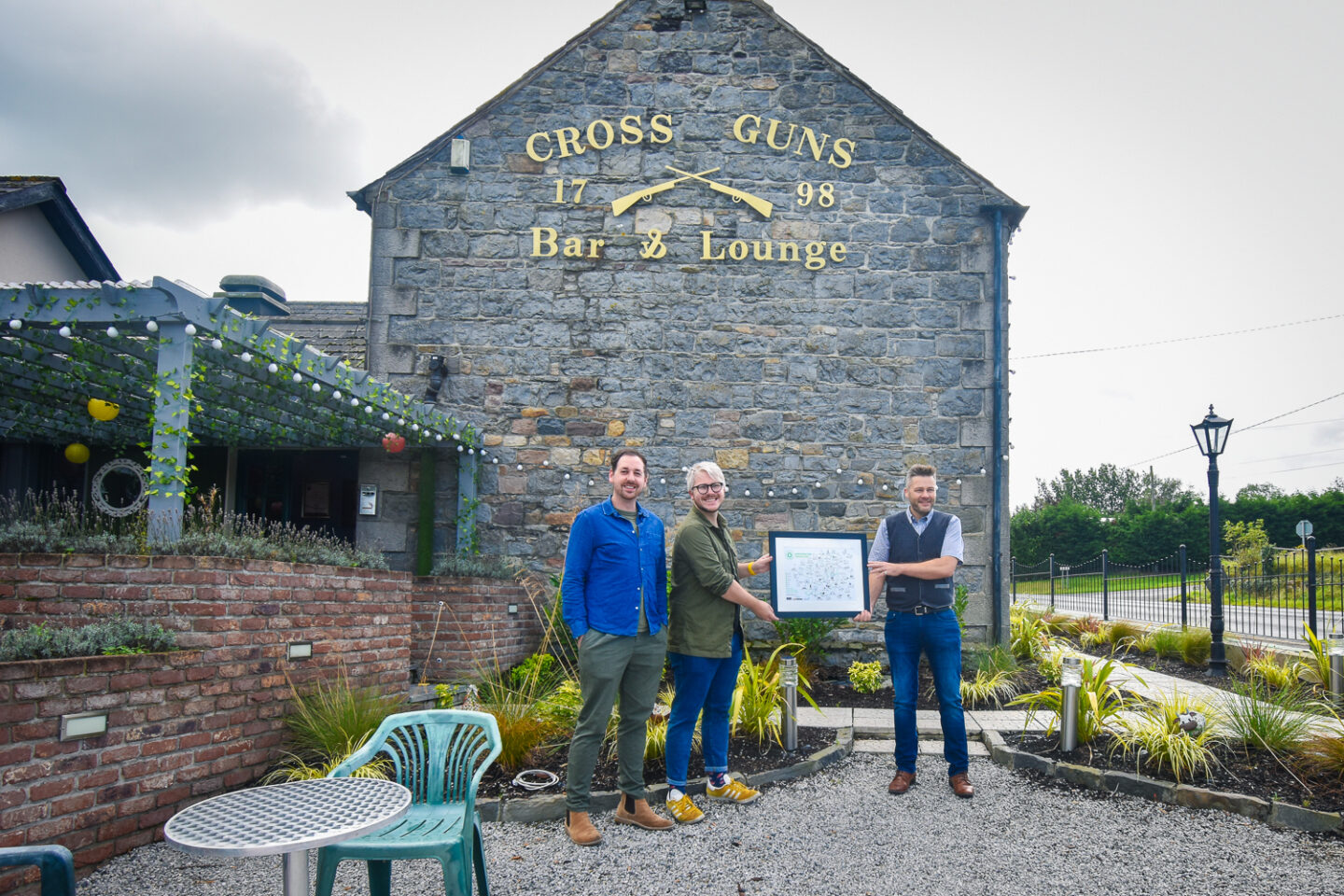 The Cross Guns is a member of Boyne Valley Flavours- the local food & drinks community here in Counties Louth & Meath, where we are Brand Ambassadors for. More details boynevalleyflavours.ie