One of the things which attracts us most to Swedish culture and the country as a whole is the idea of 'Fika', which in short is the concept of taking time out of the busy day to take a breather with a hot cup of coffee and a small slice of a delicious cake. 'Fika' can be anything from meeting friends for a half hour in a cafe, to taking time out to make it all at home. There's no rules, but it usually involves time to focus on yourself (or others), over coffee and cake. It was bound to be the case that during six weeks in Sweden, with three of them in and around Malmö that we'd be checking out a fair share of cafe's around the city – and we did!
Especially as Malmö is regarded that this southern Swedish city is the purveyor of the best coffee in the country. On several return visits, we've tried to update this guide with extra info, too. Here are some of our favourites as well as some which come highly recommended by locals and visitors alike!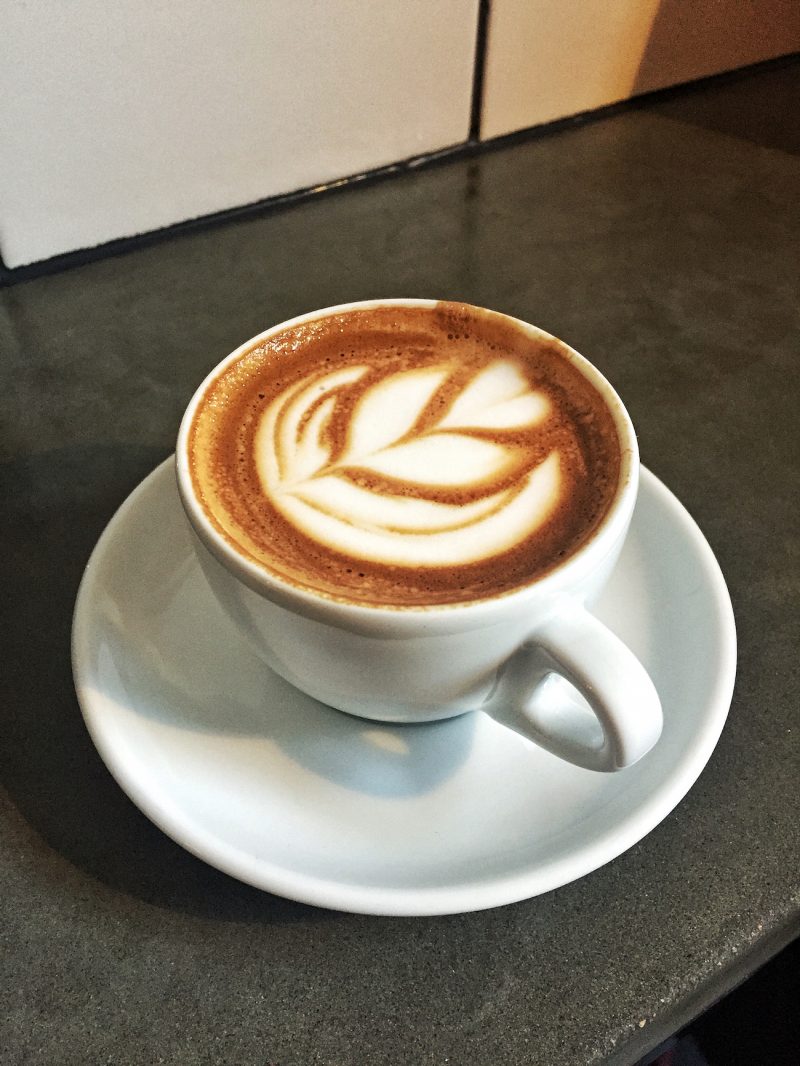 Little Coffee Roastery is the English name of this cafe, which is set in the quirky and beautiful surrounds of 17th century Claus Mortensen's House, a former craft house in the heart of Gamla Staden – Malmö's old town.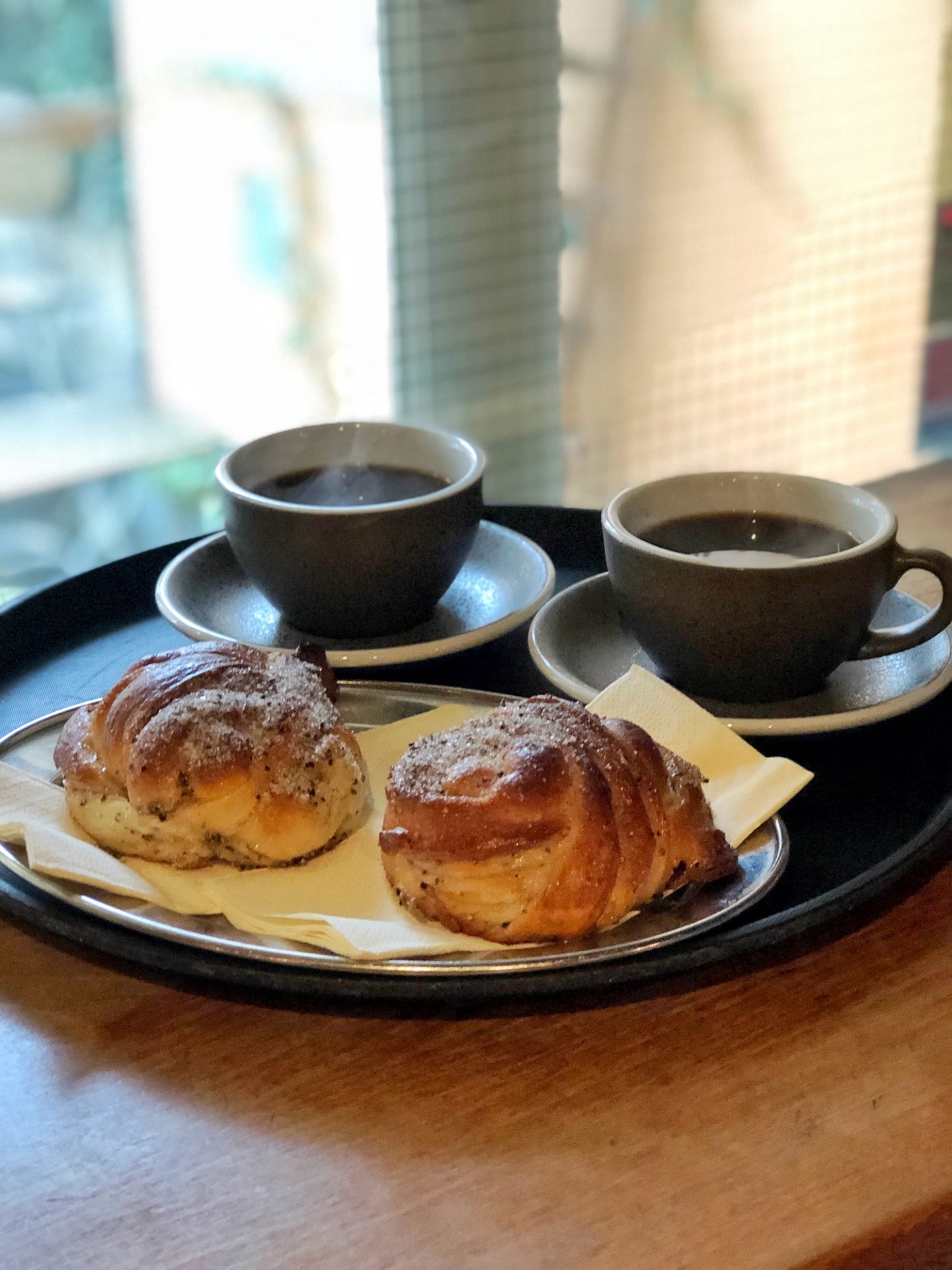 Devoted to the craft of coffee, this place is a maze of different rooms spread over two floors with all kinds of cosy nooks and corners.
There's a great selection of bryggkaffe (filter coffee) as well as milk-based espresso drinks, a selection of tea flavours and a counter filled with freshly-made cakes and treats as well as sandwiches. Open 8am 'til 6pm daily (slightly later opening, 10am, on weekends) on Baltzarsgatan.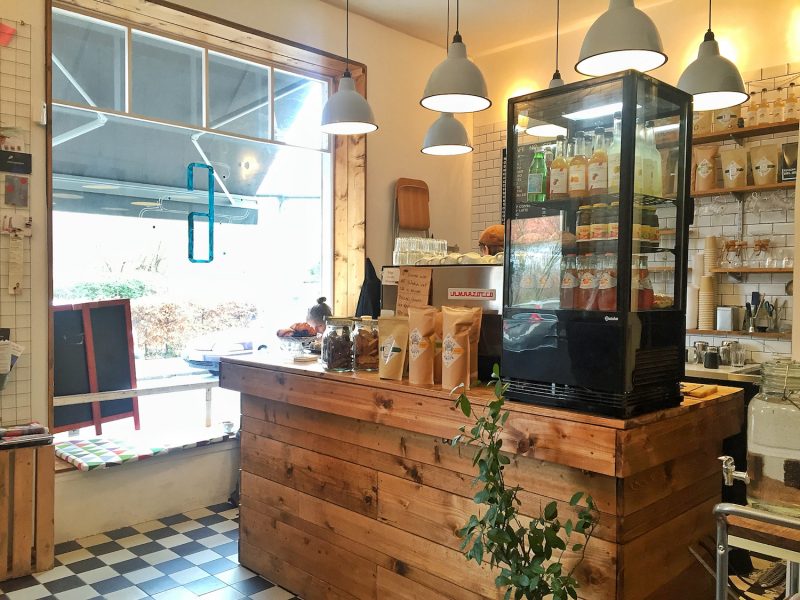 A relative newcomer to Malmö's well-formed third wave coffee scene, this small brew room sits a stone's throw from Folkets Park between the Möllan and S:t Knut districts, so it's popular with the local, trendy young professionals and creatives. An expansive menu offers Chemex, V60, filter, milk-based drinks and also a number of speciality teas. This cafe is famed for its cold brew and also regularly uses Söderberg Och Sara beans. Some baked treats and light savoury snacks also available.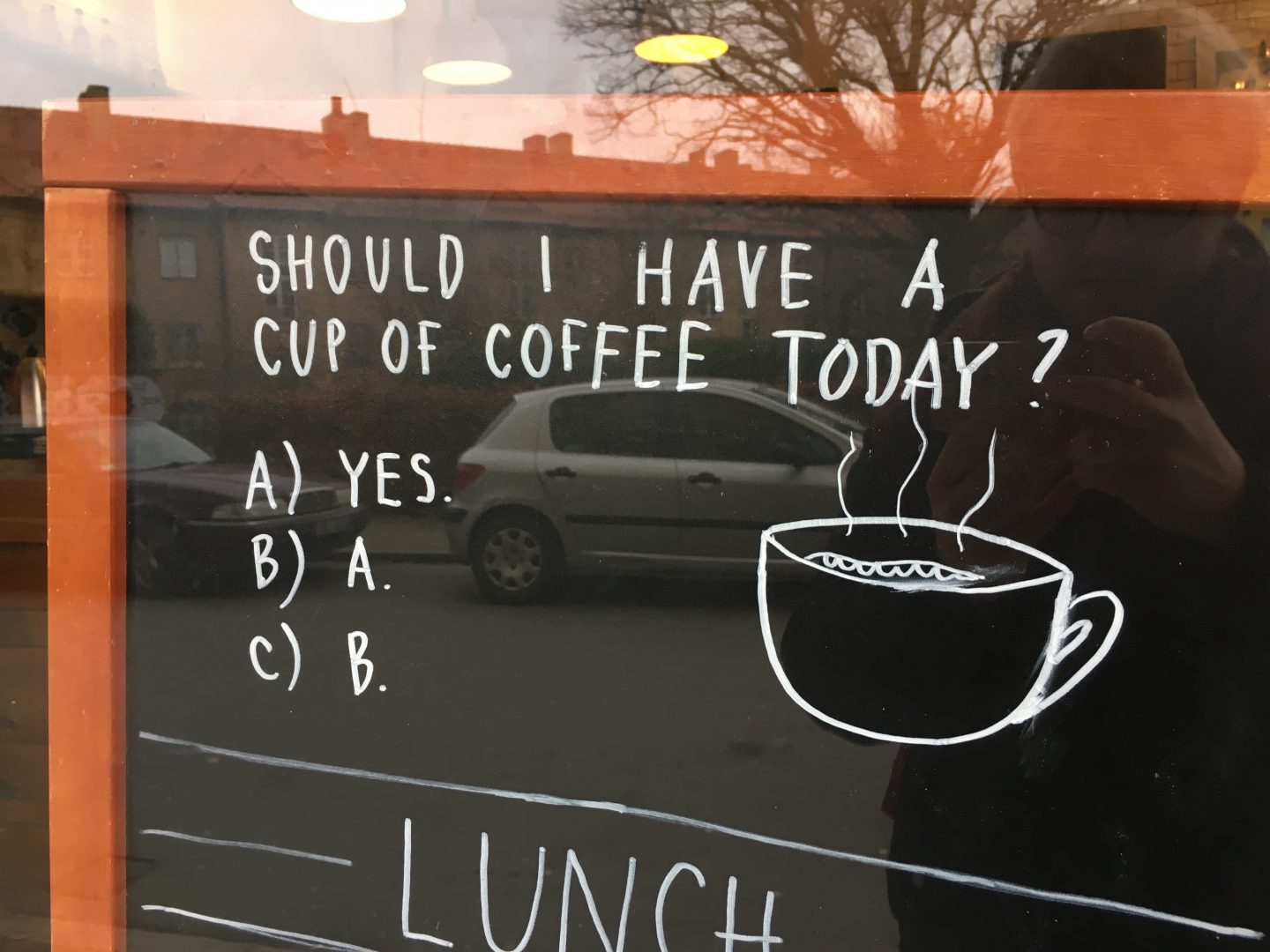 The tables are high, small and there's a really cosy atmosphere here. Across the road Cafe Number 6 has a tiny little park that you can sit outside in (in spring and summer, naturally) and have fika in the sun! Wi-Fi is fast and free!
Sounds like 'ugly' but the name actually means 'owl'. Cute, right? This is a retro-styled corner room cafe in S:t Knut is incredibly popular and designer. Opened in 2014, the name was a throwaway moniker that stuck and now owls are often seen in the interior!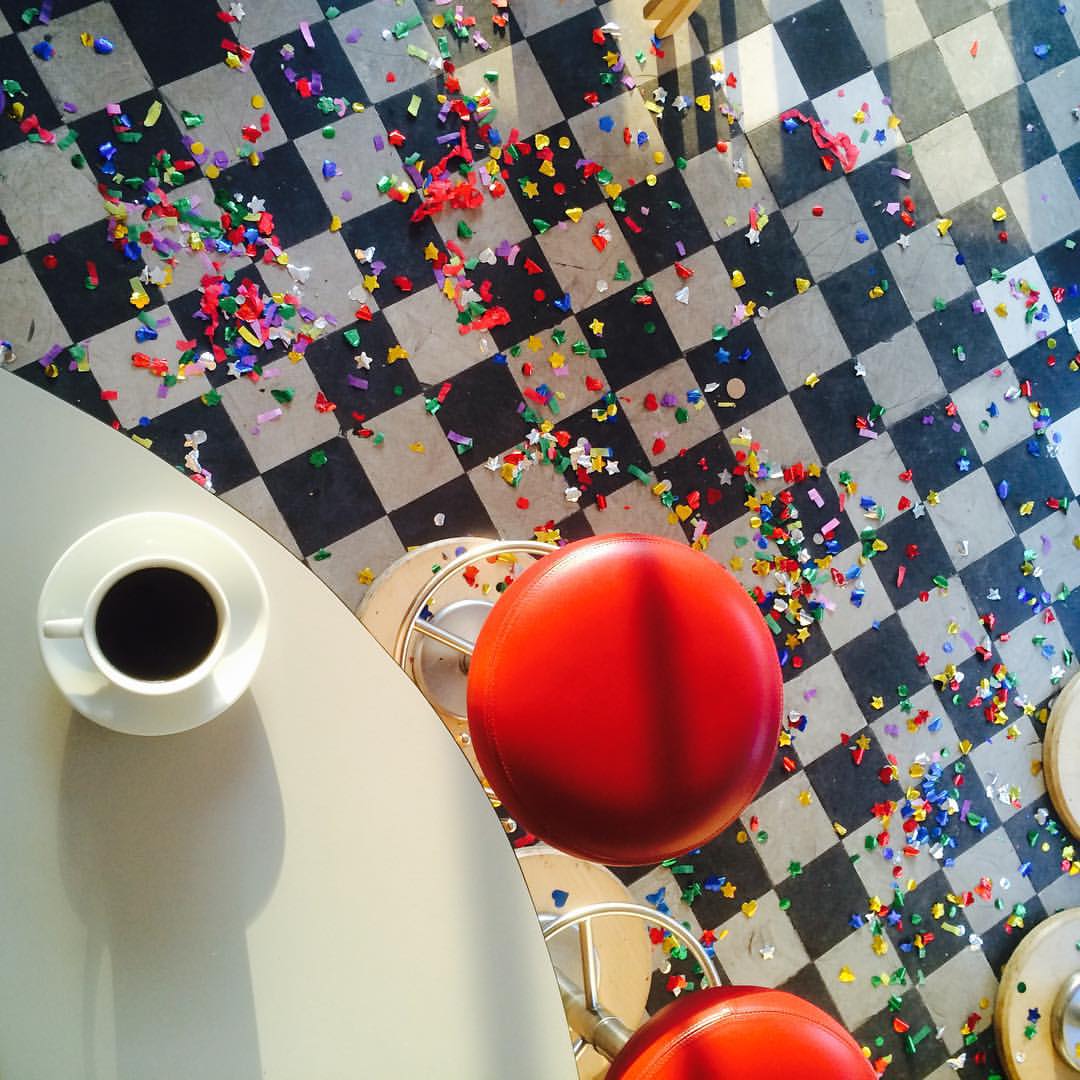 They support micro roasteries (Coffee Collective, Solde, Drop Coffee, Koppi and Per Nordby) and for the non-coffee lovers they also are very discerning with their other drink suppliers, including Roots kombucha, Caliente chilli-infused drinks and Råsaft juices. 
The food offering is plant-centric and organic as much as possible, as well as making as much in-house as they can, but also using local suppliers too like Söderberg & Sara bakery and Joel Lindqvist, the incredible chocolatier and ice-cream guy from Mat och Chokladstudion on Amiralsgatan!
When you walk in to Solde, you'll be greeted by barista(s) in signature green working coats and a long bar set around the arches of the building. This spot has slick Italian style but true Skåne heart; open over a decade on Regementsgatan, Solde means 'sale' in Latin but has very little to do with this place, which is more like a sociable coffee 'bar' with lots of spaces to perch and chat.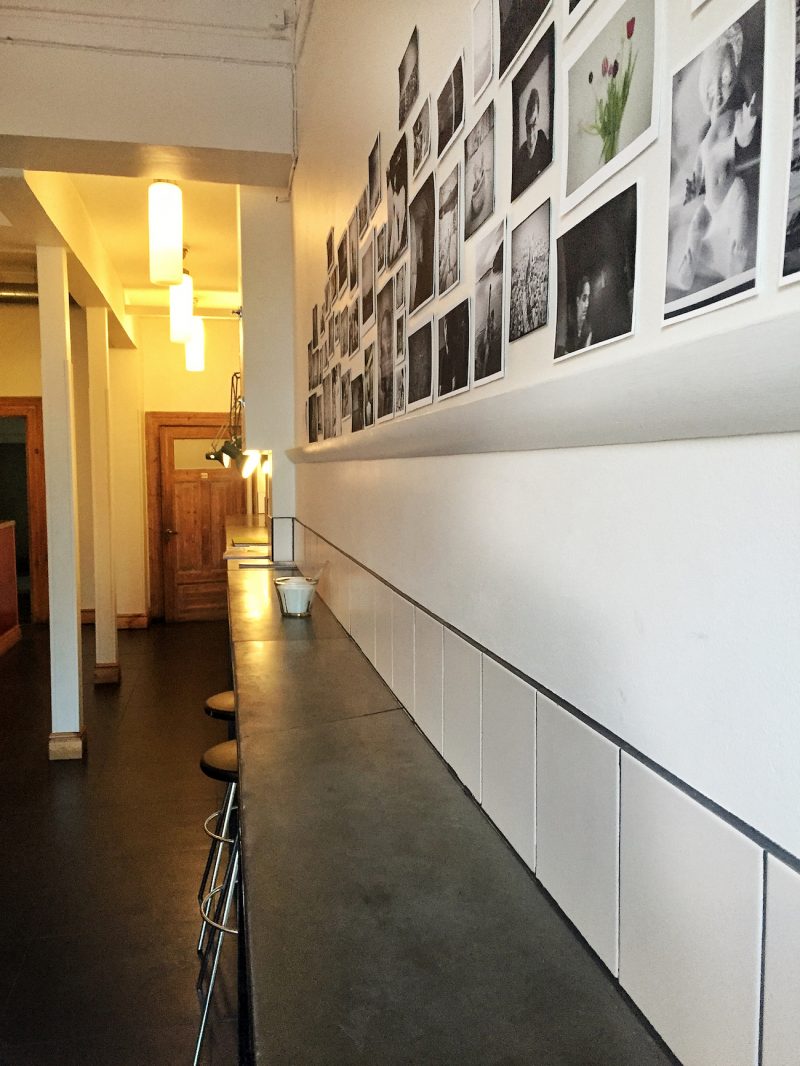 Not just a great place serving well-made coffee by award-winning baristas, Solde's owners opened a micro-roastery a couple of years in to their coffee journey and have now got their beans on rotation in several cafes across Skåne.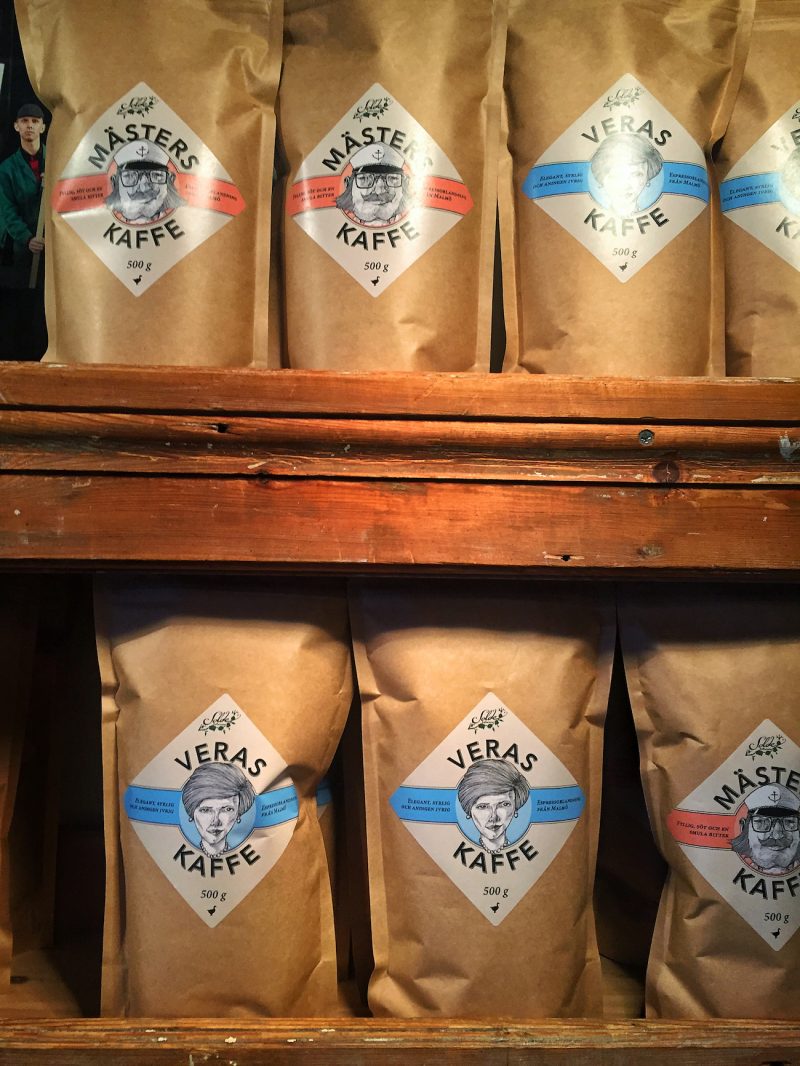 From 'Brors' and 'Bodils' to 'Mästers' and 'Veras', there's lots of choice to take-home and brew your own. There's also a good selection of fresh pastries behind the bar. Flat whites don't look like they appear on the menu, but they do them. Just ask. Also, Wi-Fi is free, fast and plentiful once you register via the online portal.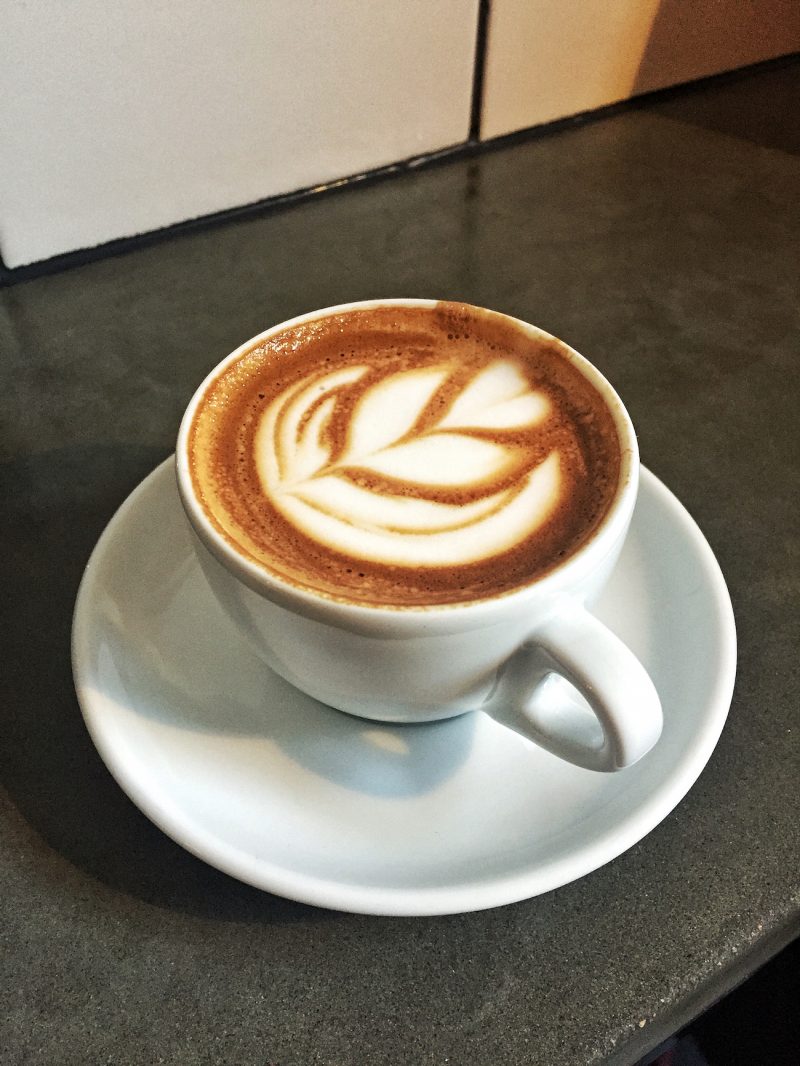 An industrial-styled, chic cafe within the shadow of the old town on Djäknegatan, Djäkne is a cafe, co-working space and start-up studio. Perfect for laptop tapping, meetings or quiet moments of coffee sipping in the city.
It's spacious, pared back and they use a wide range of roasteries, from Berlin's The Barn and April Coffee Roasters in Copenhagen to Gothenburg's Da Matteo, Solde in Malmö and Johan & Nyström from the Stockholm outskirts.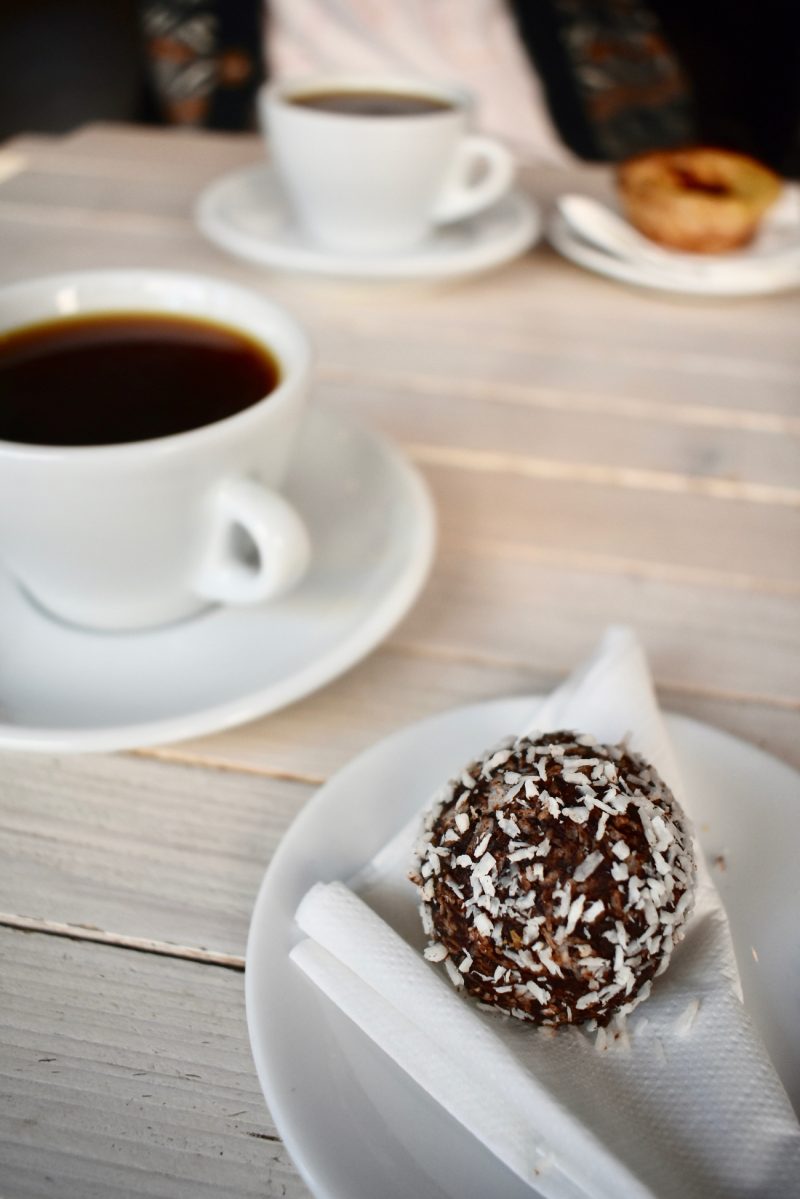 Pretty bold to call your coffee shop literally 'coffee shop', but a bold, award-winning bunch run this cafe perched on the far corner of Möllevångstorget. Within stone's throw of the bustling produce market set on the square, this is a neat little space which is serious about coffee and serves their own special blend from Love Coffee Roasters.
Oskar, the owner is also the friendly face behind the bar and often their Instagram, too! They serve some simple pastries and breakfast options too, but we don't believe that there's Wi-Fi.
For the best kanelbulle or kardemumabulle in the city, nay in the region, here's the bakery you want to visit. There are three branches, one by the Central Station, one in the Slottstadden district on Svradronsgatan and one in Malmö Saluhallen.
But aside from mad pastry skills and the most incredible sourdough bread, the coffee served to go alongside is also strong, dominant and well-made – espresso in particular. In 2018, management changed and they've rebranded as 'Broder Jakobs'.
8. Café Dornonville Agge & Bönan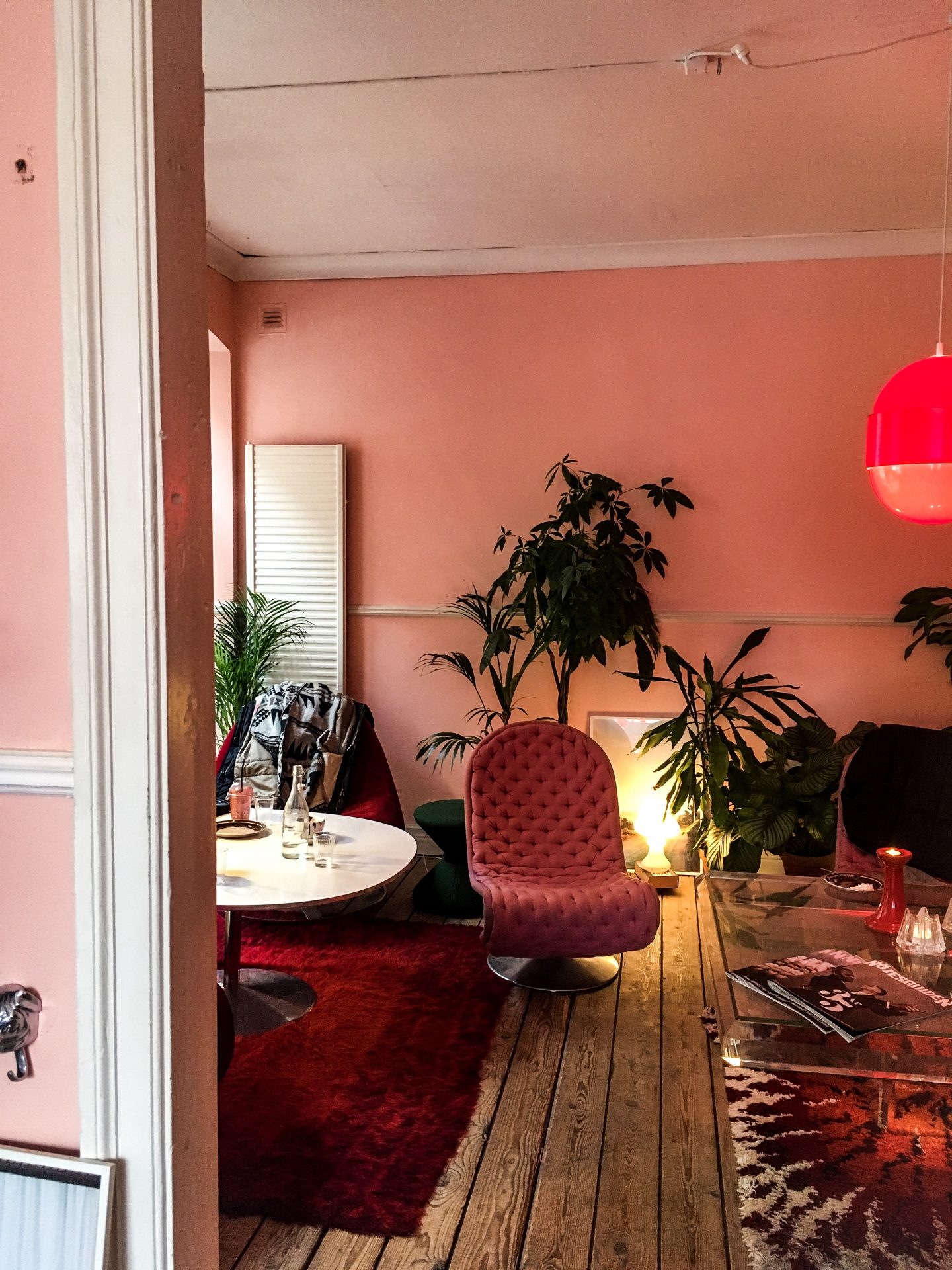 Excuse my beauty! Instagram dreamboat alert! This place is seriously good looking. Update: In December 2018 this beautiful cafe closed down, unexpectedly and abruptly. But all is not lost…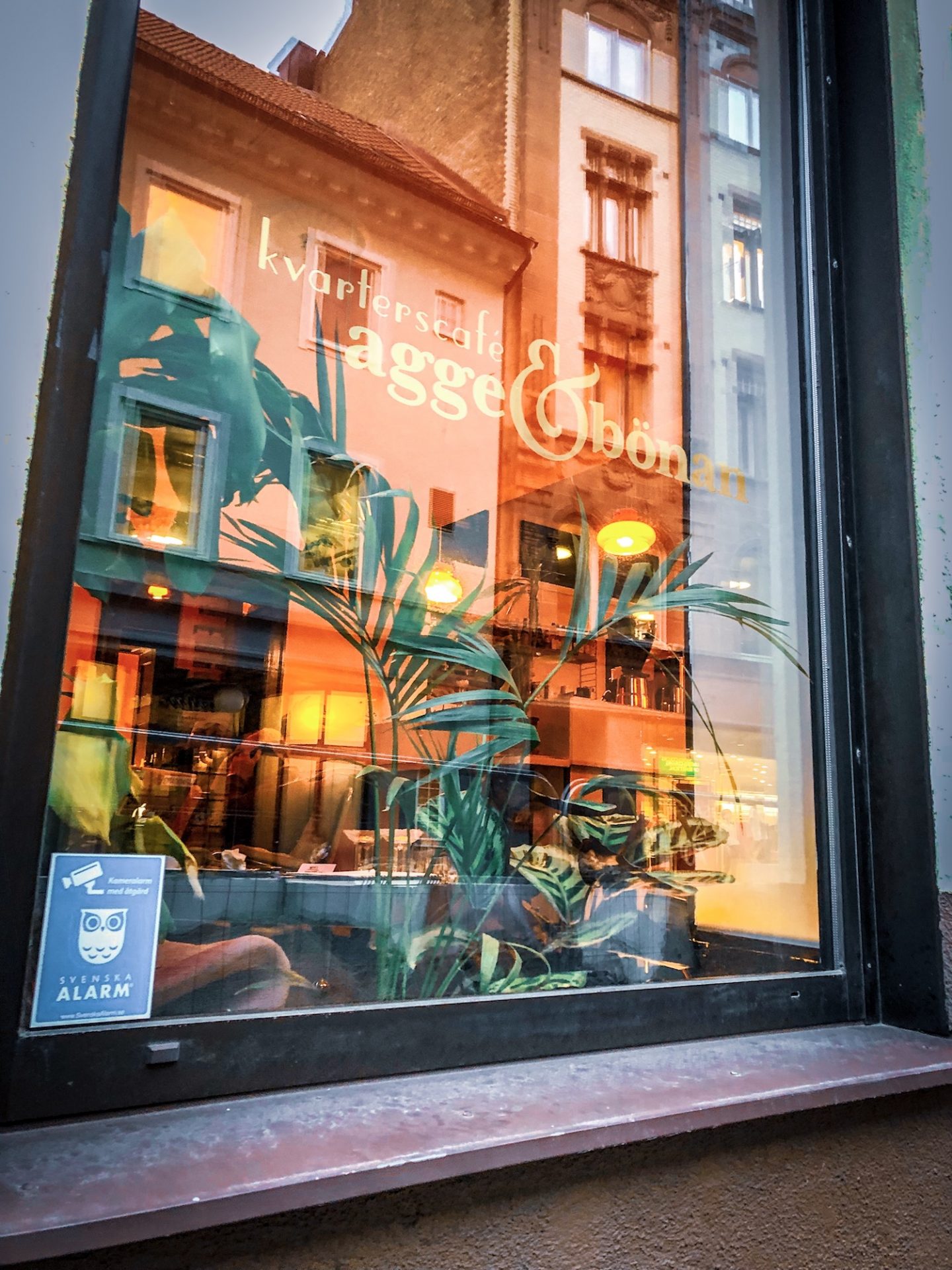 Enter: Agge & Bönan, from the same owner as Dornonville, keeping the concept but moving to another location, on Kärleksgatan.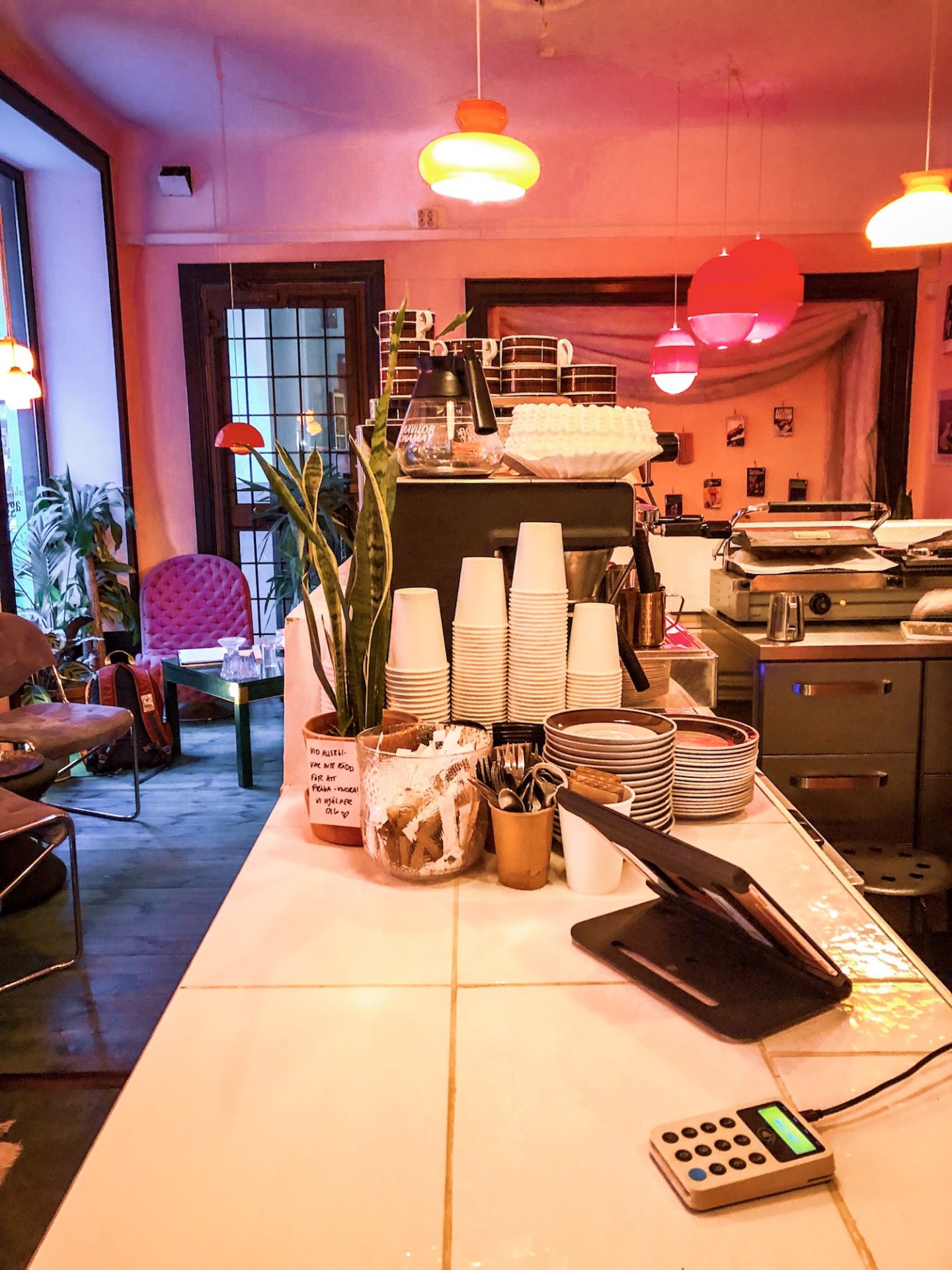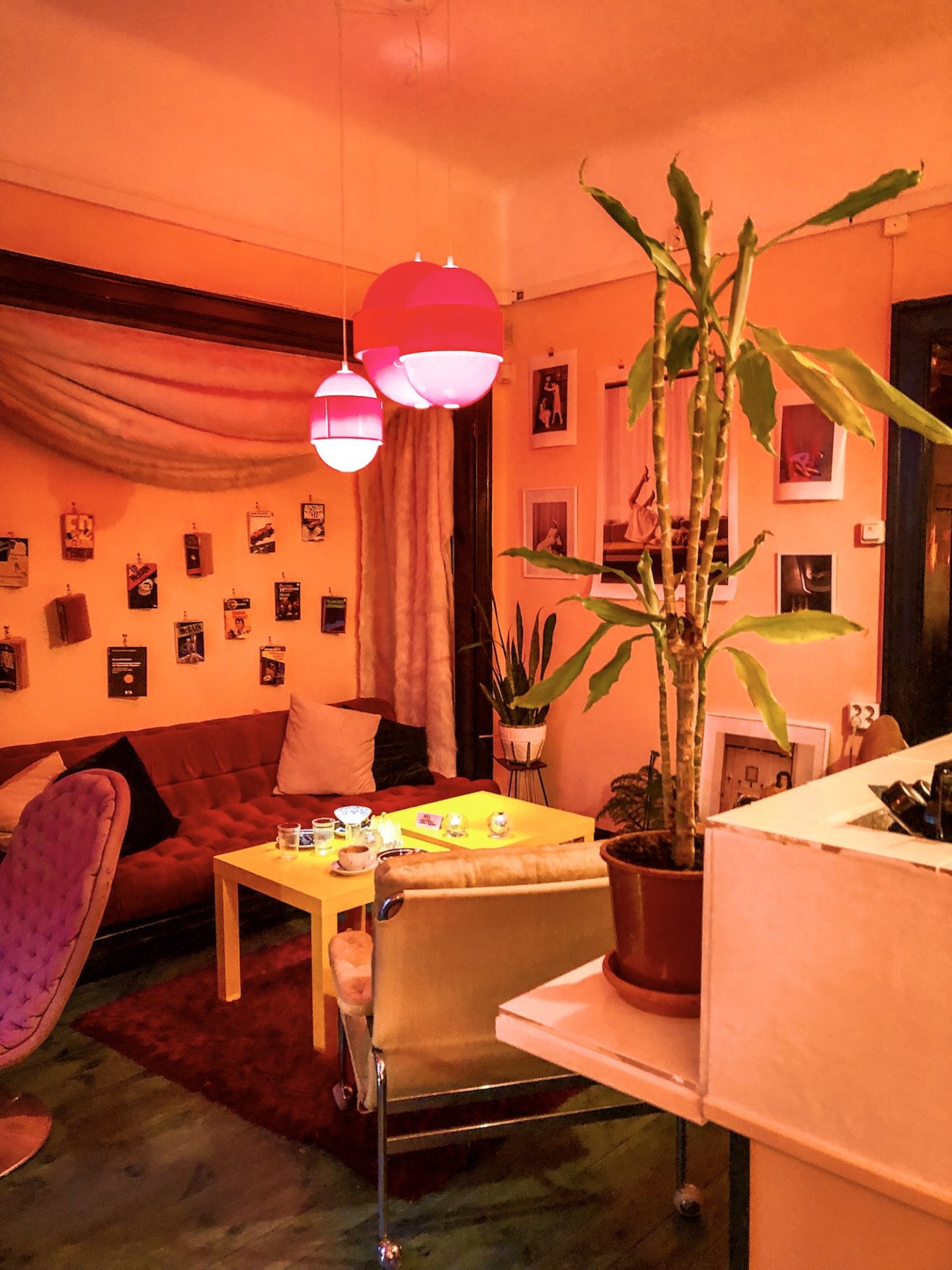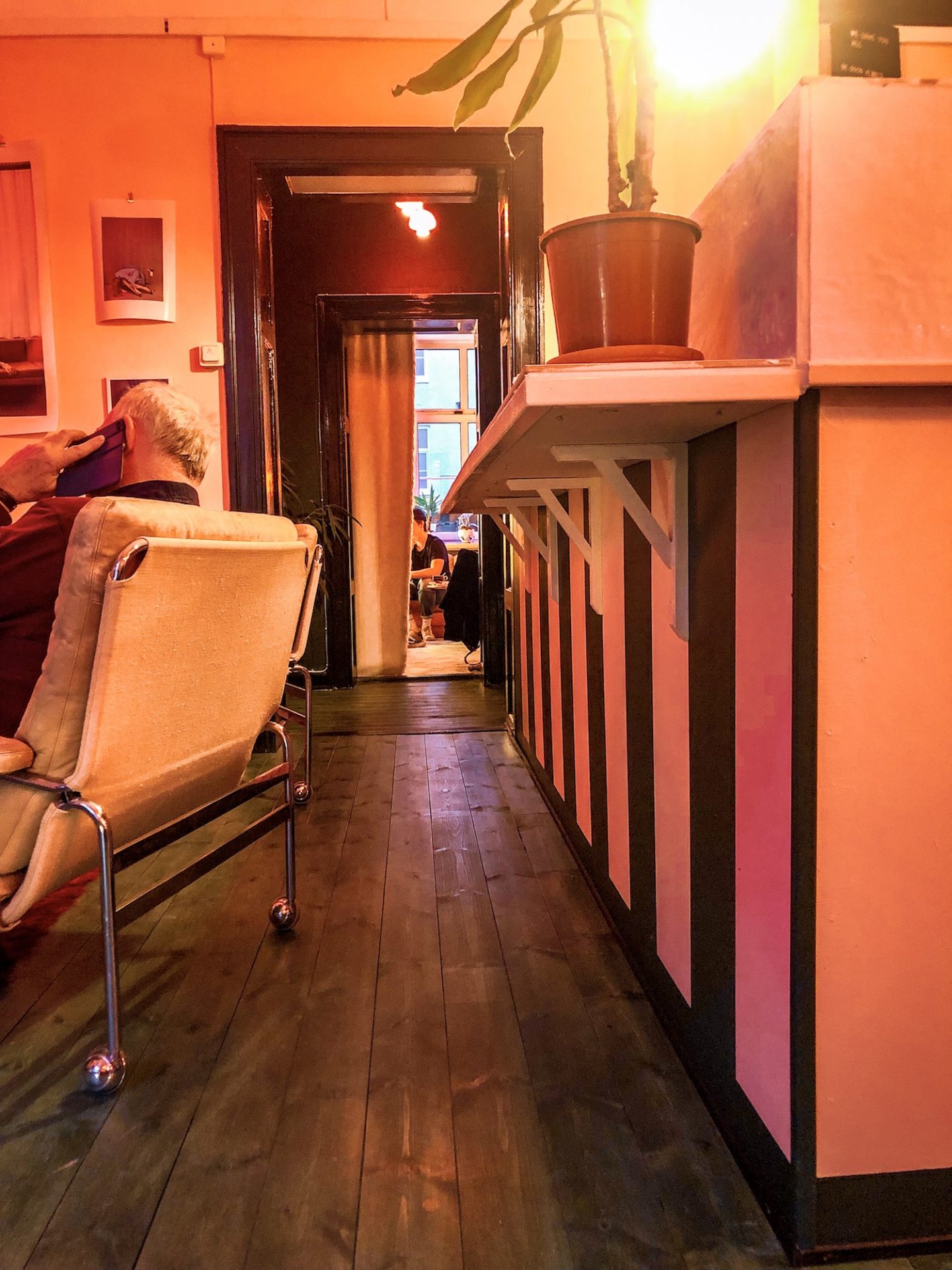 Keeping the Dornonville ethos of 'Kaffe Te Frukost Fika' ('coffee tea breakfast fika') this all-day cafe is the place to see and be seen sipping caffeine, split over several rooms with peachy-pink hues throughout, ample greenery and a painfully cool aesthetic.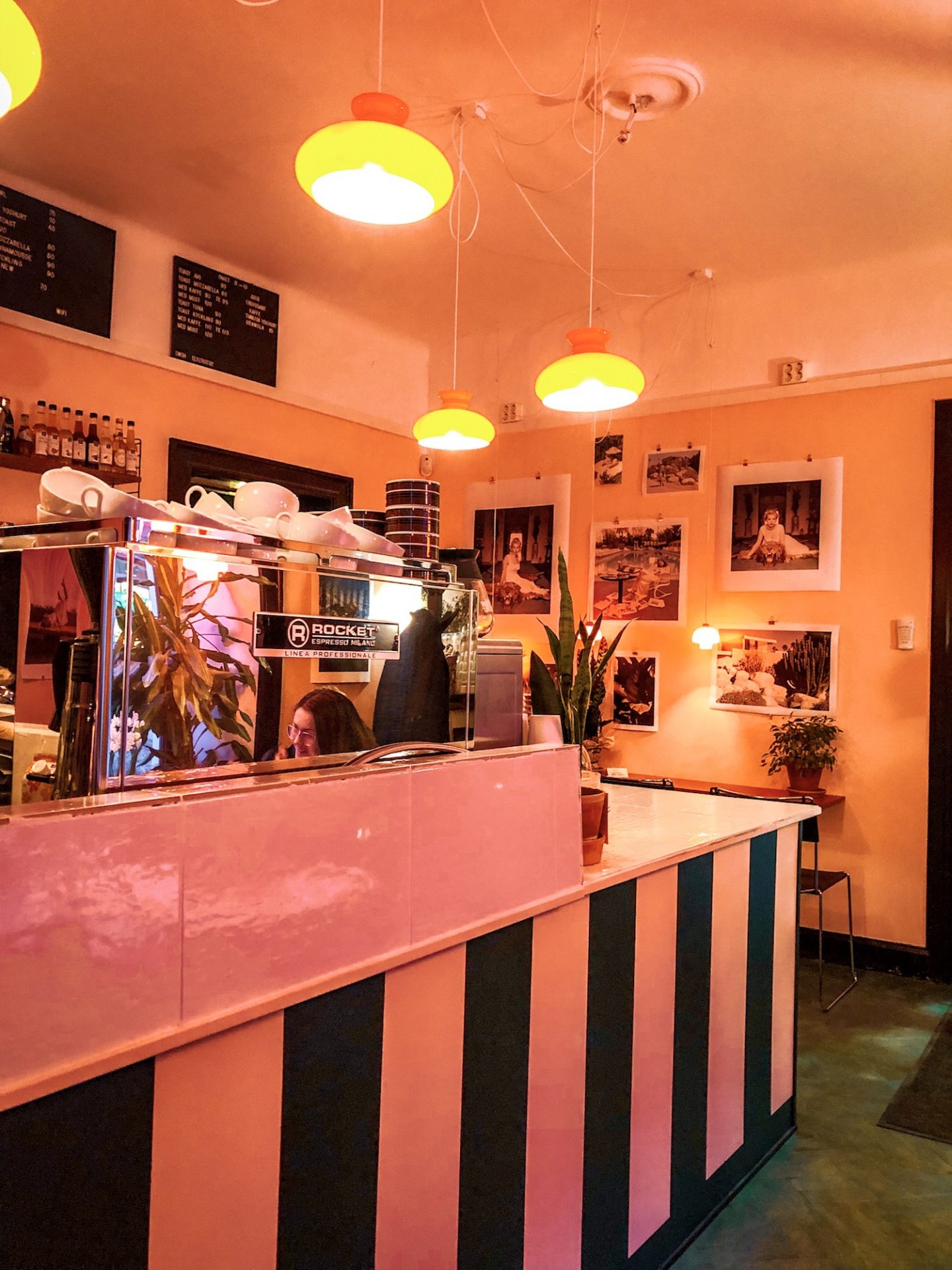 Open daily, generally around 11am to 5/6pm, they serve sweet and savoury stuff (sandwiches, bowls) alongside a selection of pastries and cakes including often one or two vegan options. There's also sandwiches and what we call "stuff on toast" which is what many third wave cafes offer.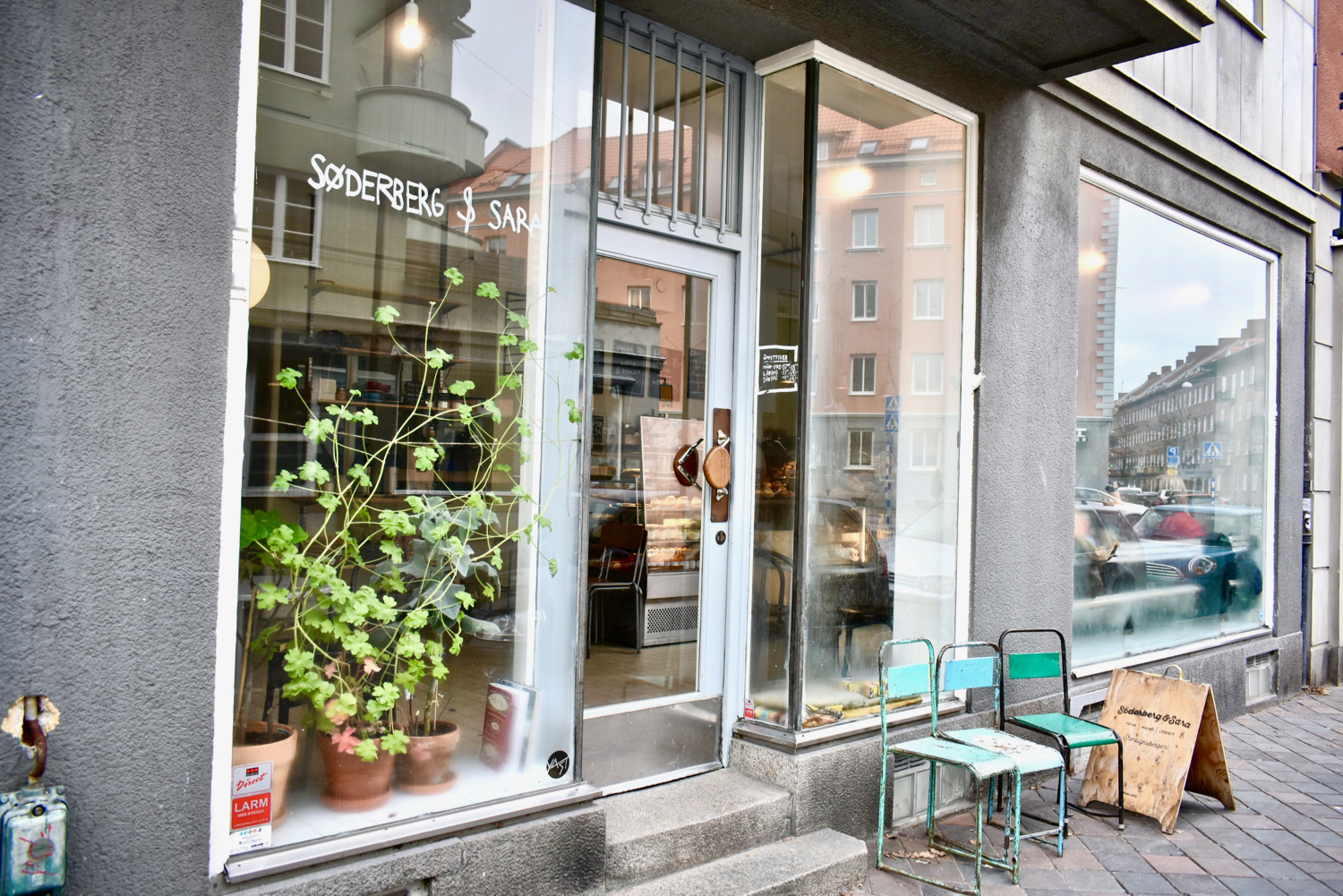 An Ystad institution with a branch in Malmö in the S:t Knut district. Both an artisanal bakery and a coffee roastery, this is a cafe that serves its peoples needs, from a wide selection of local products to two different daily filter coffees on demand.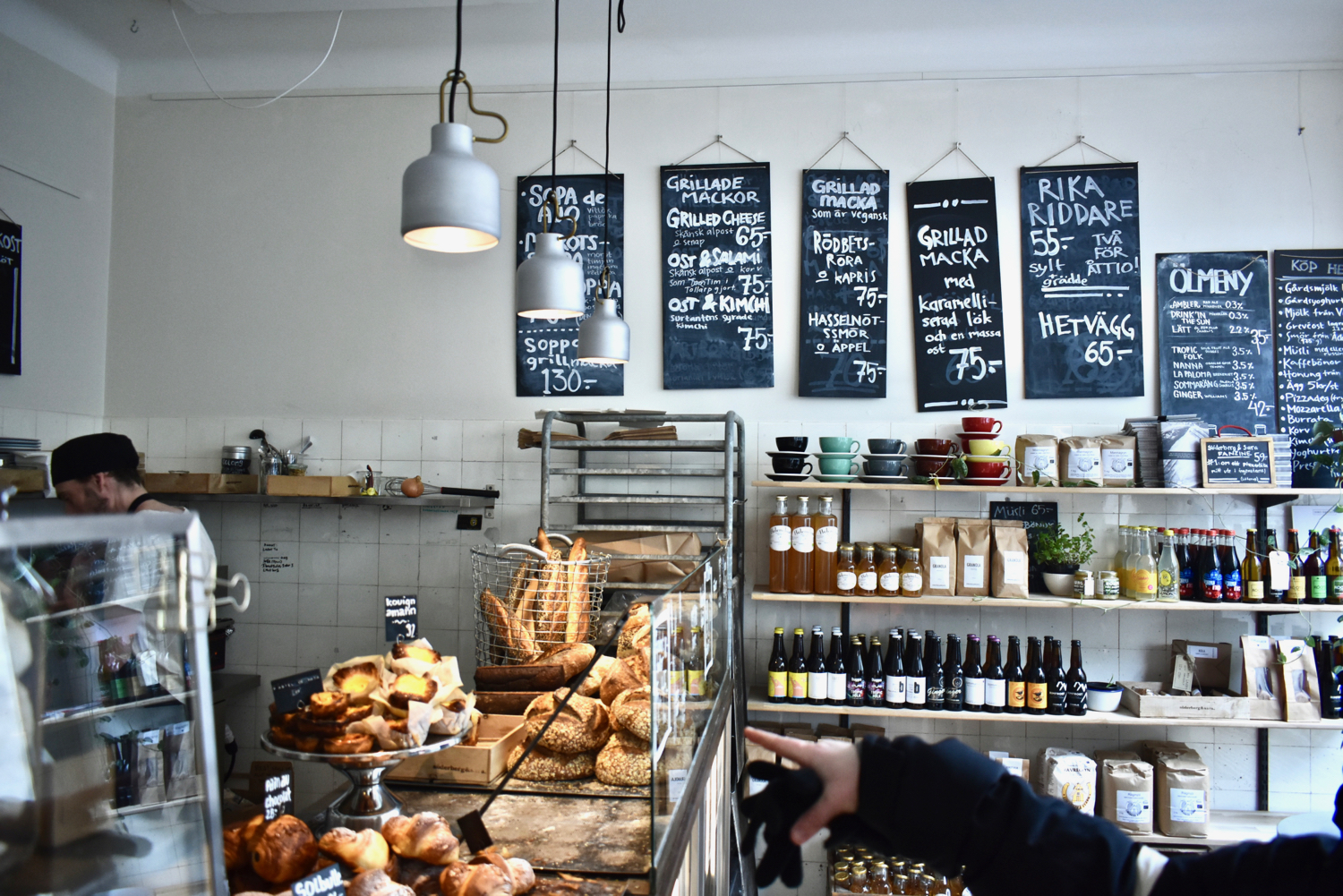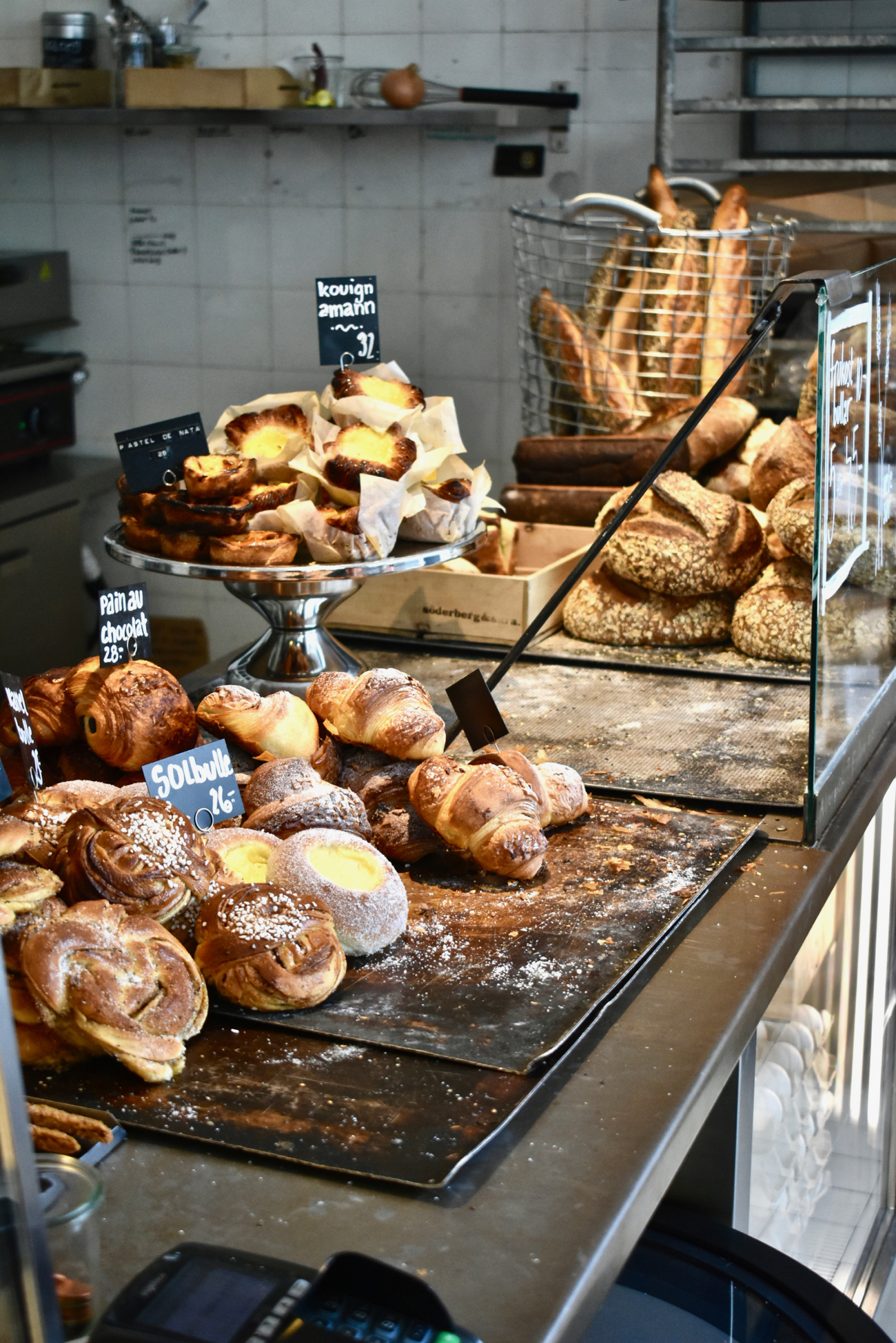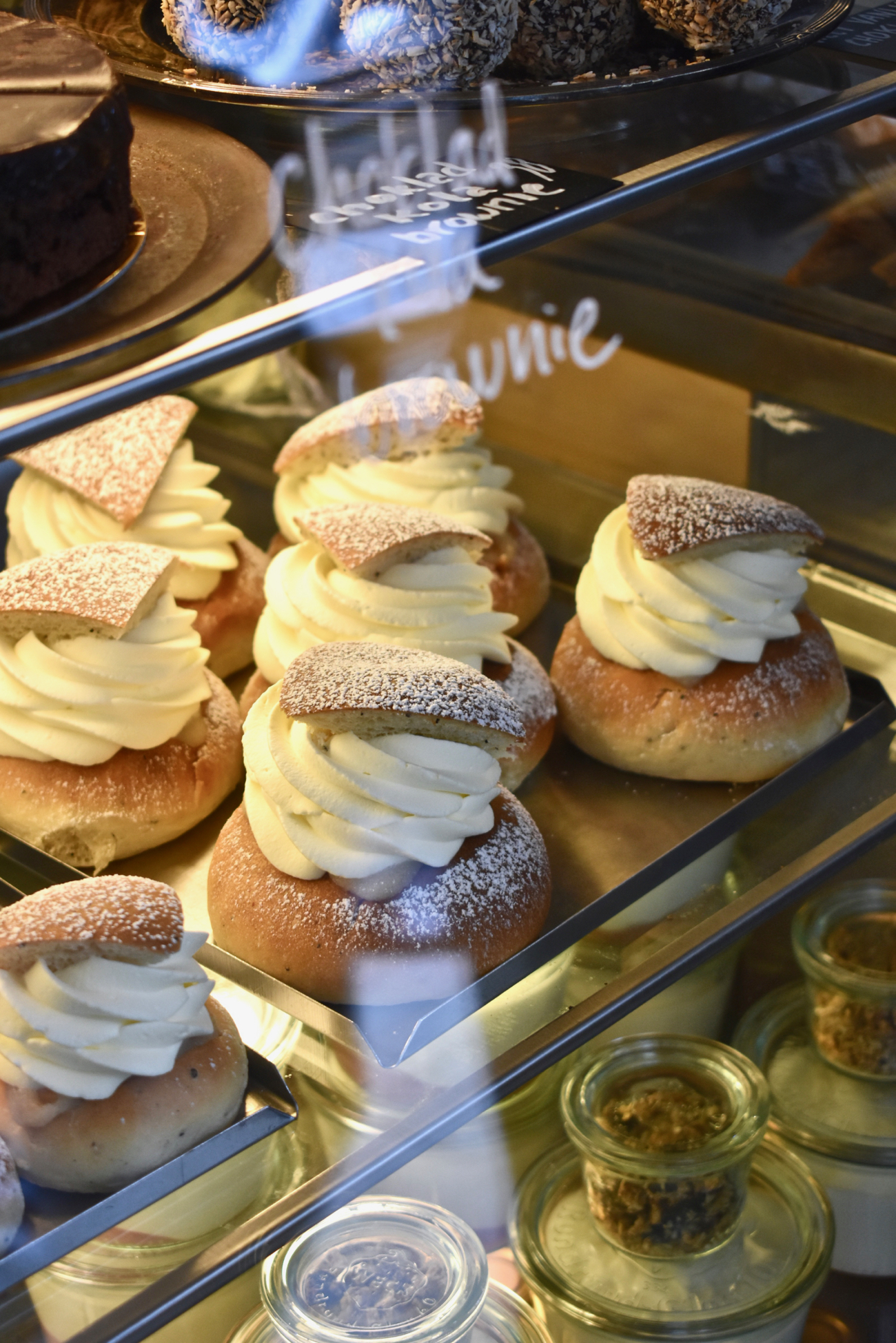 There's also an unbelievable line-up of freshly-baked goods, from sourdough boules, buns and loaves to the most buttery, flaky and sweet pastries, though not least kanelbullar and kardamumbullar but also pastéis de nata and kouign amann.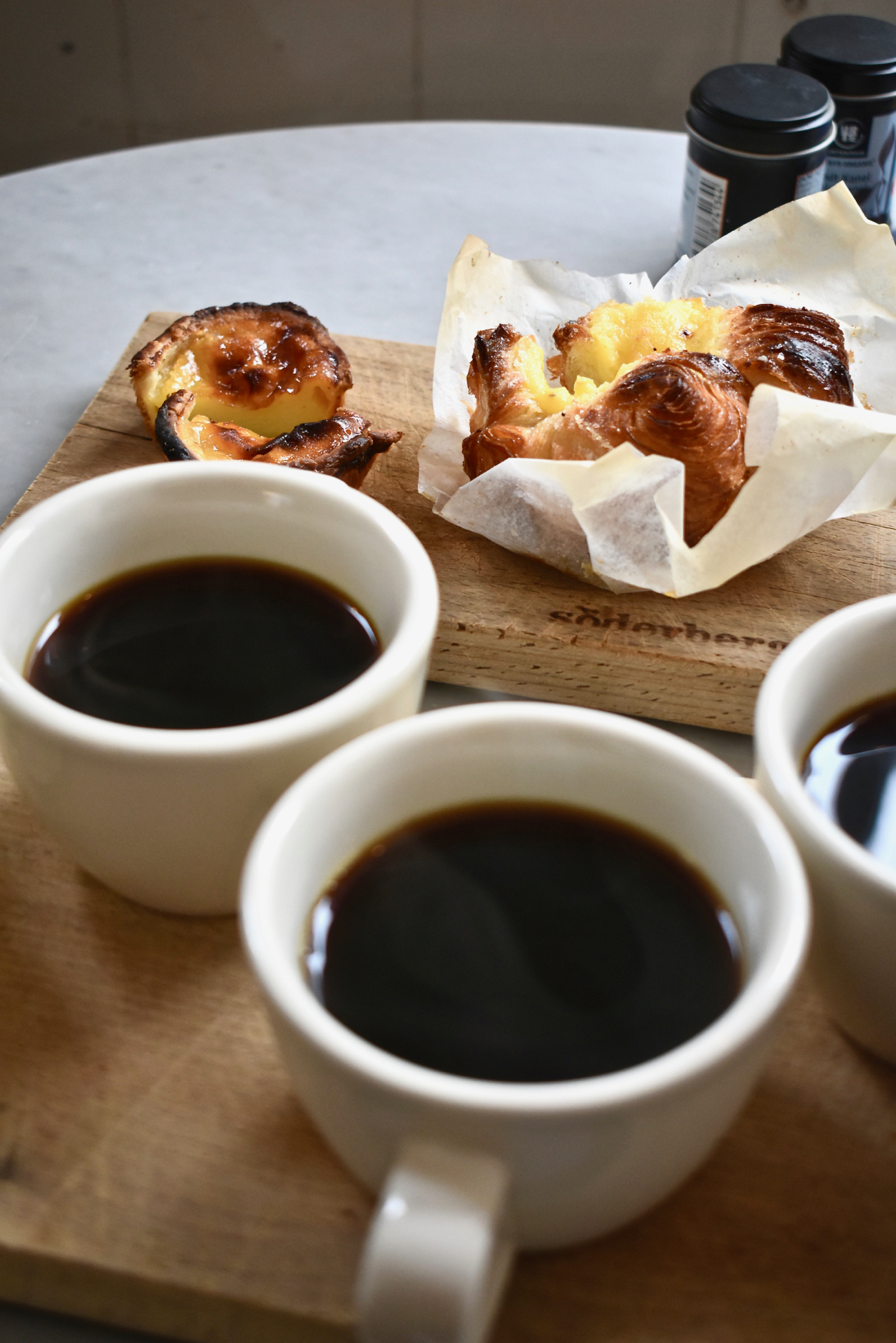 Come for the daily edible delights, stay for the sensationally smooth and light filter coffee.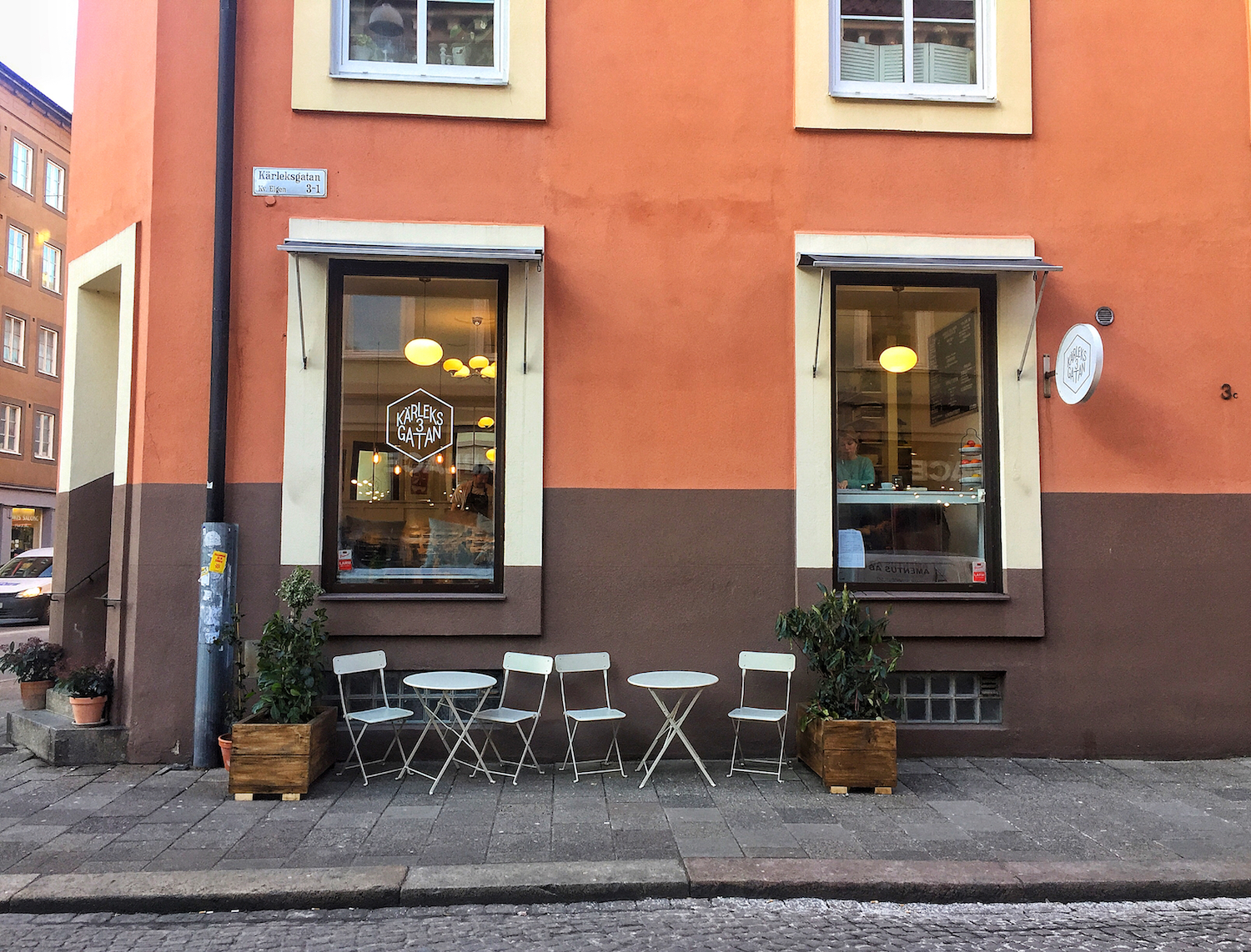 Kärlek (shar-lek) is the Swedish for 'love' and this cafe takes the name of its street – which translates as Love Street in English – as its official moniker. Some of the best espresso we've had in the city, whether as a cortado, cappuccino or double shot on its own, there's a great, casual, youthful vibe here and they also have quite an expansive breakfast and lunch offering. Only downside? No WiFi!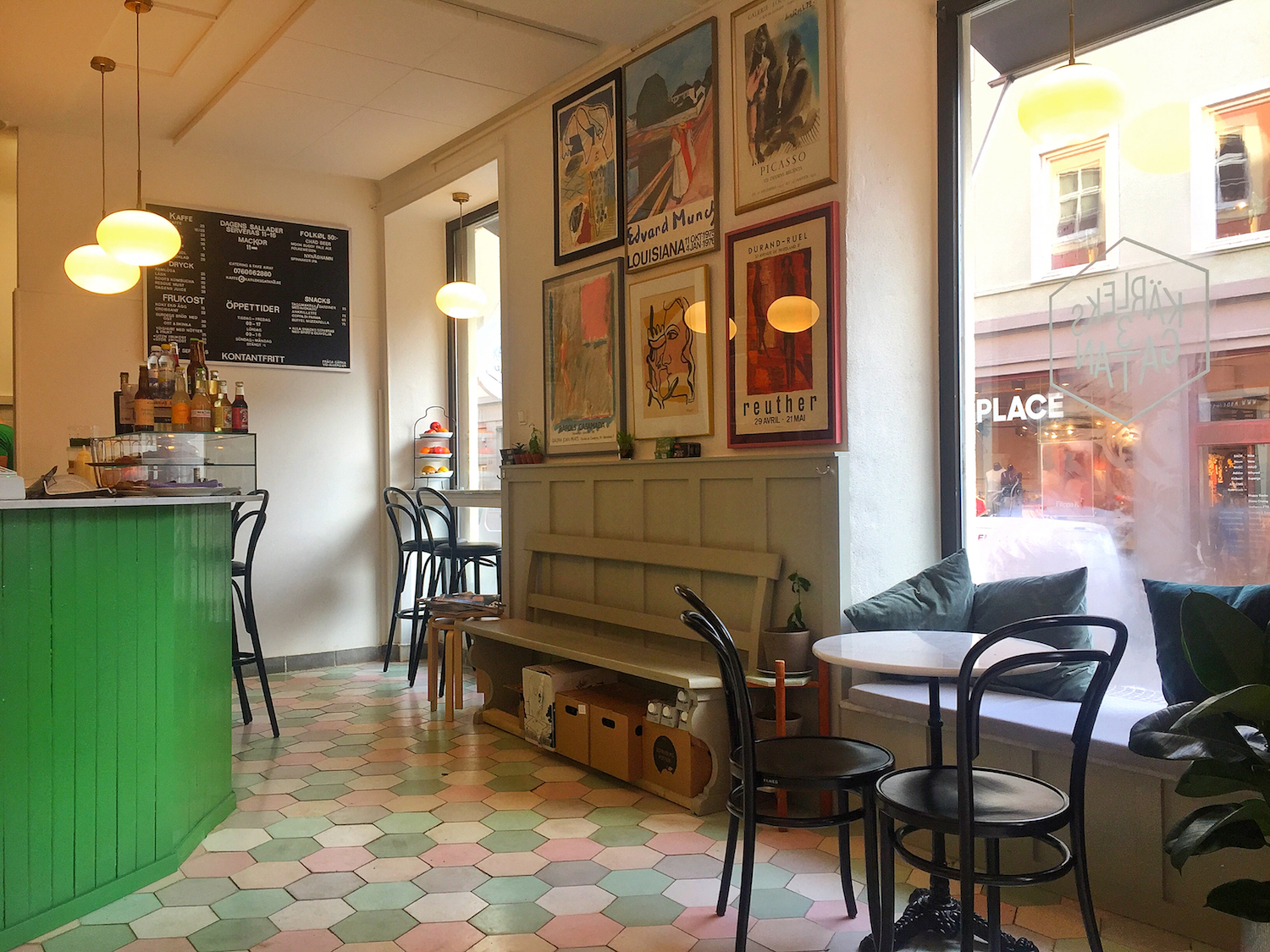 Where's your favourite place for coffee in Malmö? Let us know!
Read more about our 6 week trip around Sweden here!