The Belgian capital has for many years been one of our favourite places in the world to visit. We lovingly refer to it as "our Paris", a smaller, lesser discovered and different version of its French counterpart. It's got buckets of charm, sensational food and that continental capital city vibe without the extortionate price-tag that Paris dictates.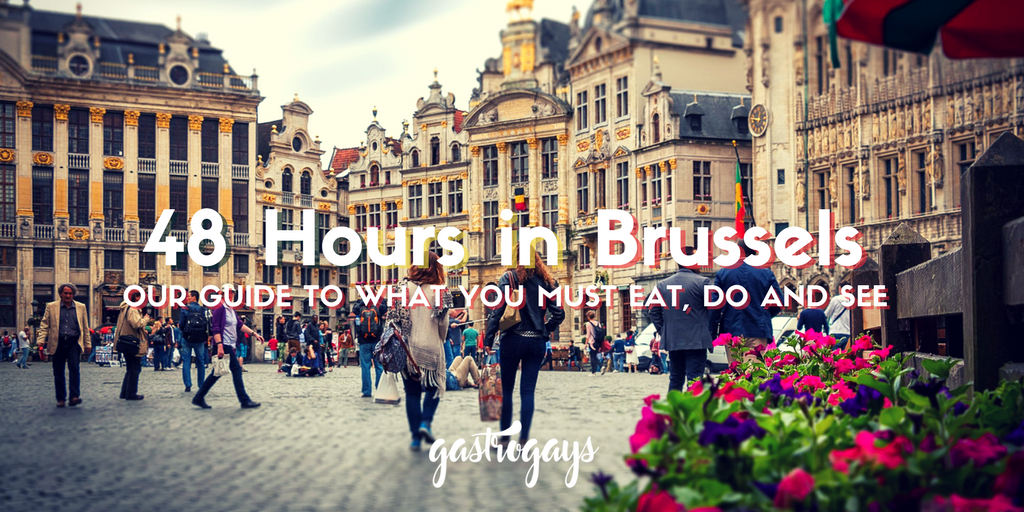 If you want a low-key, walkable, cultural city with fantastic food, beautiful cafés and stunning art, architecture and sights, Brussels is your ticket. Many have been discouraged from visiting the city due to the tragic events during 2016. However we are not discouraged from going back, and we hope with our top 10 tips you will find zero excuse not to explore the fantastic Belgian capital.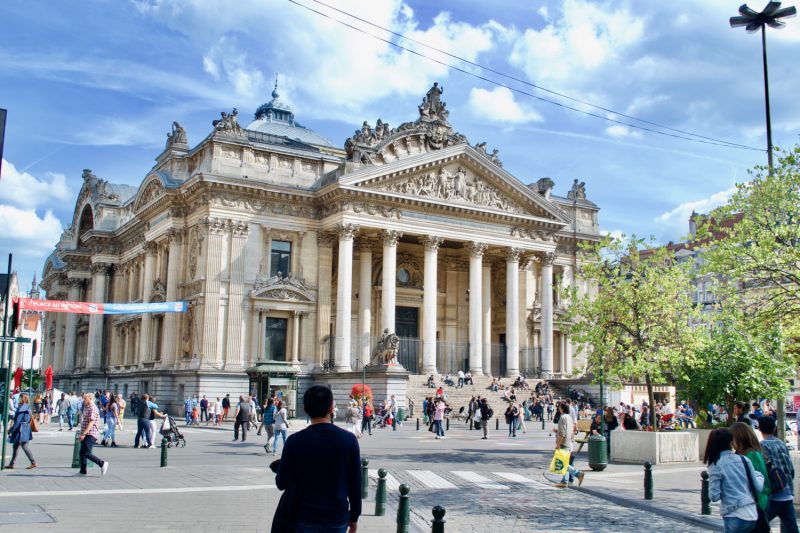 Manekin Pis, Jeanneke Pis & Het Zinneke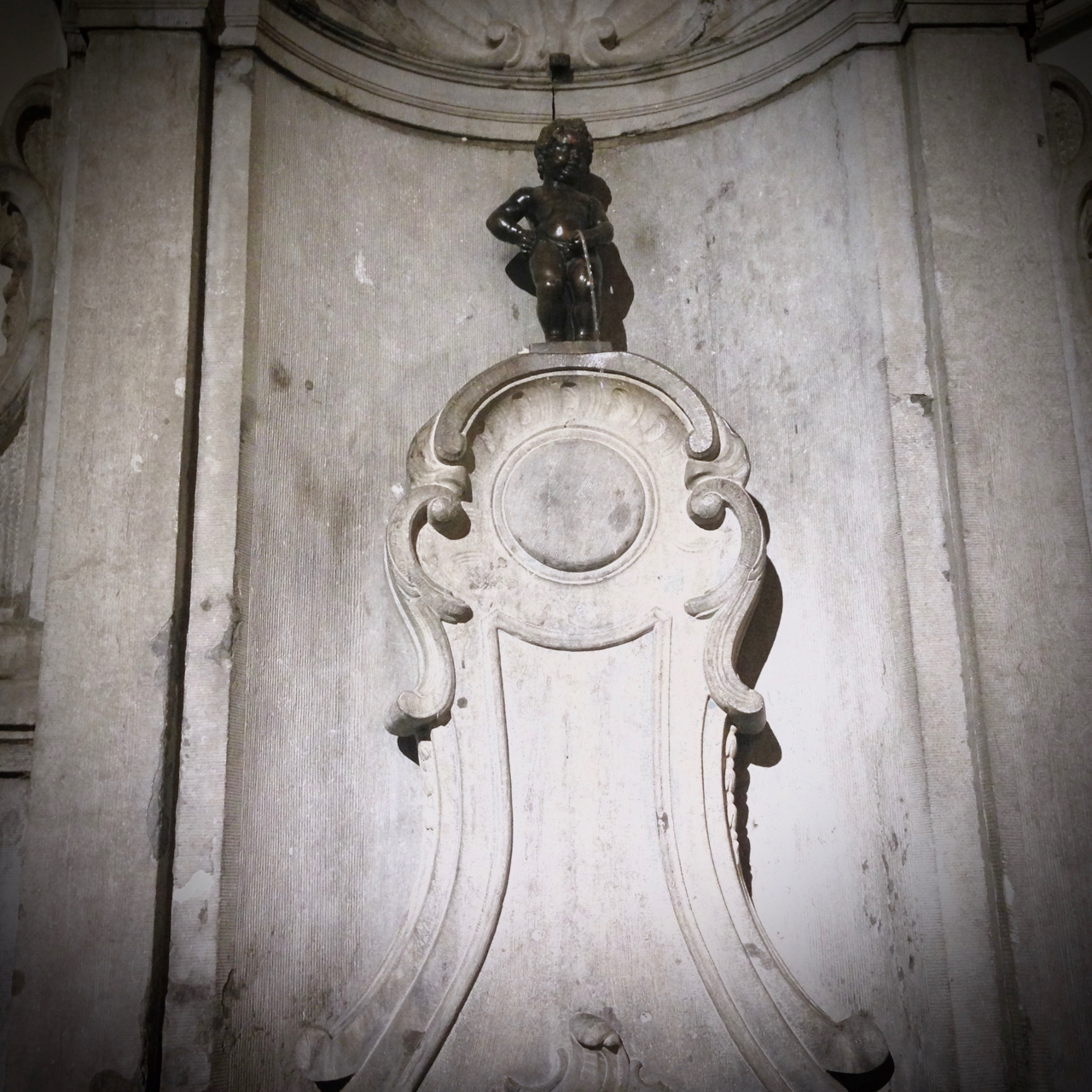 Let's get the touristy stuff out of the way, firstly. On a snappy two-day trip, you'll want to tick off the most iconic sights whilst on your whistle-stop visit. The Manekin Pis fountain is one of the most popular attractions in Brussels, but is effectively just a tiny statue of a kid having a piss located on the corner where Rue de l'Etuve and Rue du Chêne meet. Note: Emphasis on 'tiny statue' – people always comment on how much smaller in real life it is! Thousands of tourists flock to this weekly as it's a symbol of the national humour – The Bruxellois don't take themselves too seriously! It's above ground at a height, so it's entirely possible to walk right by it and miss it. Sporting a wardrobe of over 900 suits, you may get to spy him in one of his spiffing outfits – the full collection is housed in the nearby city Museum at Grand Place. They're changed 23 times throughout the year, to mark different occasions or just to showcase one of the donated designs that have been submitted.
There is also a lesser-known female counterpart, known as the Jeanneke Pis, located a short walk from Grand Place, on the opposite side to the Mannekin. It's unfortunately set in the horribly tourist trap area of Rue des Bouchers. Go beyond the annoying waiters coaxing you into their restaurants with plastic menus and find this little cheeky statue. It's opposite the main Delirium Cafe, which is run by the super-strong beer brewers themselves, on the Impasse de la Fidelité – grab a beer whilst you're there. We really recommend Delirium Tremens.
For dog lovers, you just have to check out Het Zinneke (Zinneke Pis), which is a dog having a wee against a pole on the other side of the main thoroughfare of Bourse close to the fashion district. Annoyingly, he's been tarnished with graffiti a few times but it's nice to see, and is in an area of great vintage stores and independent coffee shops, including AM Sweet.
The Atomium
If you're looking to explore one of the city's premier attractions, the Atomium is a must, which is a tram journey outside the city centre to Heysel. Constructed for the 1958 World's Fair – the last of its kind – this has become one of the most recognisable symbols of Brussels. Now it is a museum split between six of its nine spheres, connected with escalators and internal staircases. As you travel between them all, you explore are a mix of permanent exhibitions including the history of the structure itself, of Expo '58 and temporary ones, which in the past have included Belgium architecture and modern art. A fine dining restaurant is also available in the top sphere where you can enjoy a meal overlooking the city.
Museums About Brussels
There are a whole host of museums in the city. As always, some better than others. Personally, we enjoy discovering more about the history of the city itself (as opposed to its art collections, natural history etc.), but that's just us. Located right beside the magnificent Royal Palace is the BelVue Museum which tells tells the tale of Brussels and how this Belgian city over time became the heart of Europe. A very interactive and fascinating exhibition, with plenty of artefacts and props and plenty to keep you occupied for a while.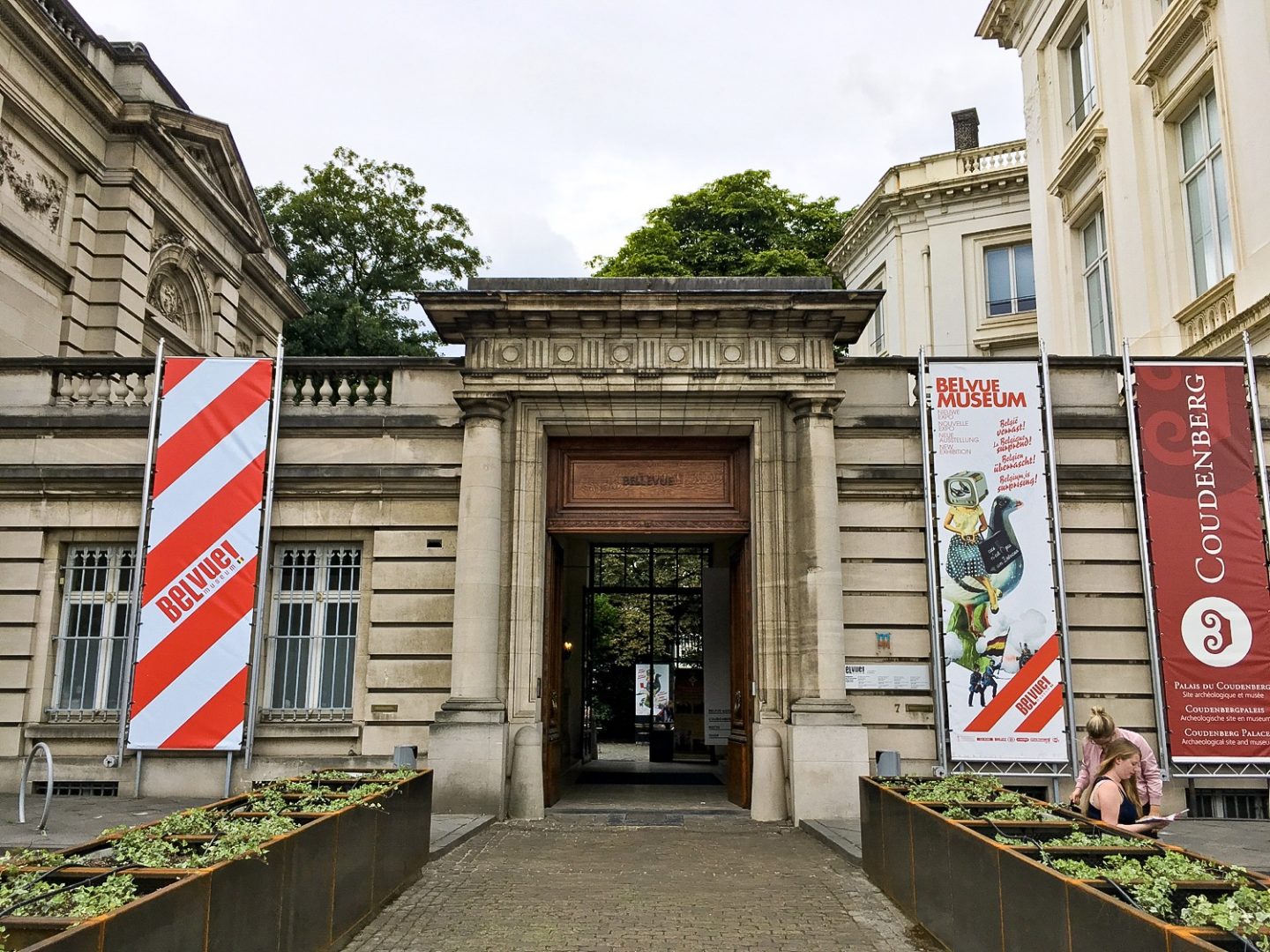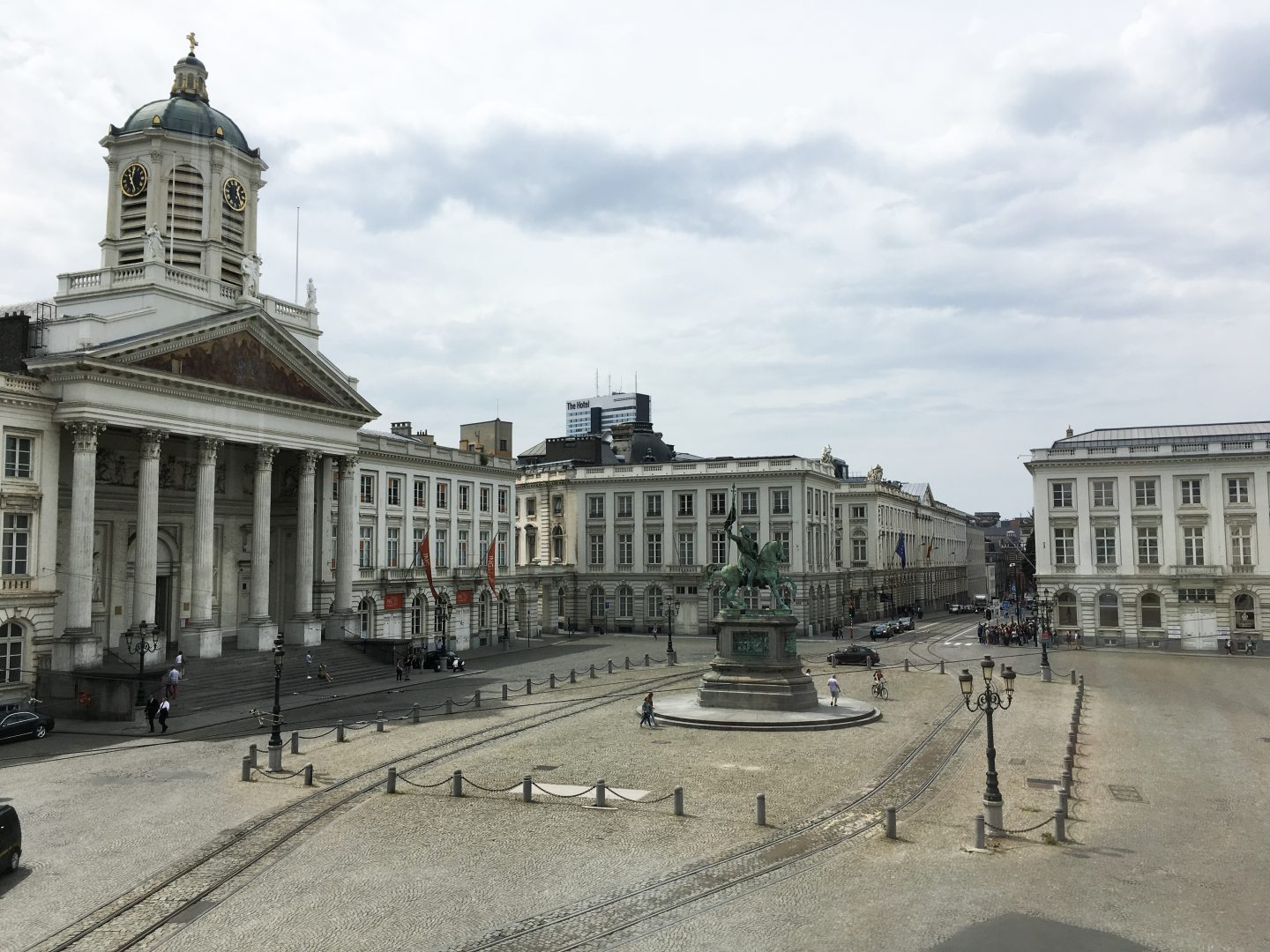 Directly across the road, above the city's tourist office is the Experience.Brussels museum – which goes a bit deeper into the city's planning and structure as well as its people, environment and facilities. One for the geographical knowledge as opposed to the historical, we say. It's worth a visit for the multimedia, highly interactive and unique collections as well as a giant 3D map, where you can see the development of the city over time through lights and visuals.
Fish & Chips at Bia Mara
It does feel a tad weird to suggest going to a fish & chip shop when you've left the UK or Ireland in search of a new experience, but that is just what Bia Mara is. Run by two Irish friends of ours, Barry and Simon, they've brought a humble supper to new levels by using the freshest fish available and coating it in flavours that compliment it perfectly.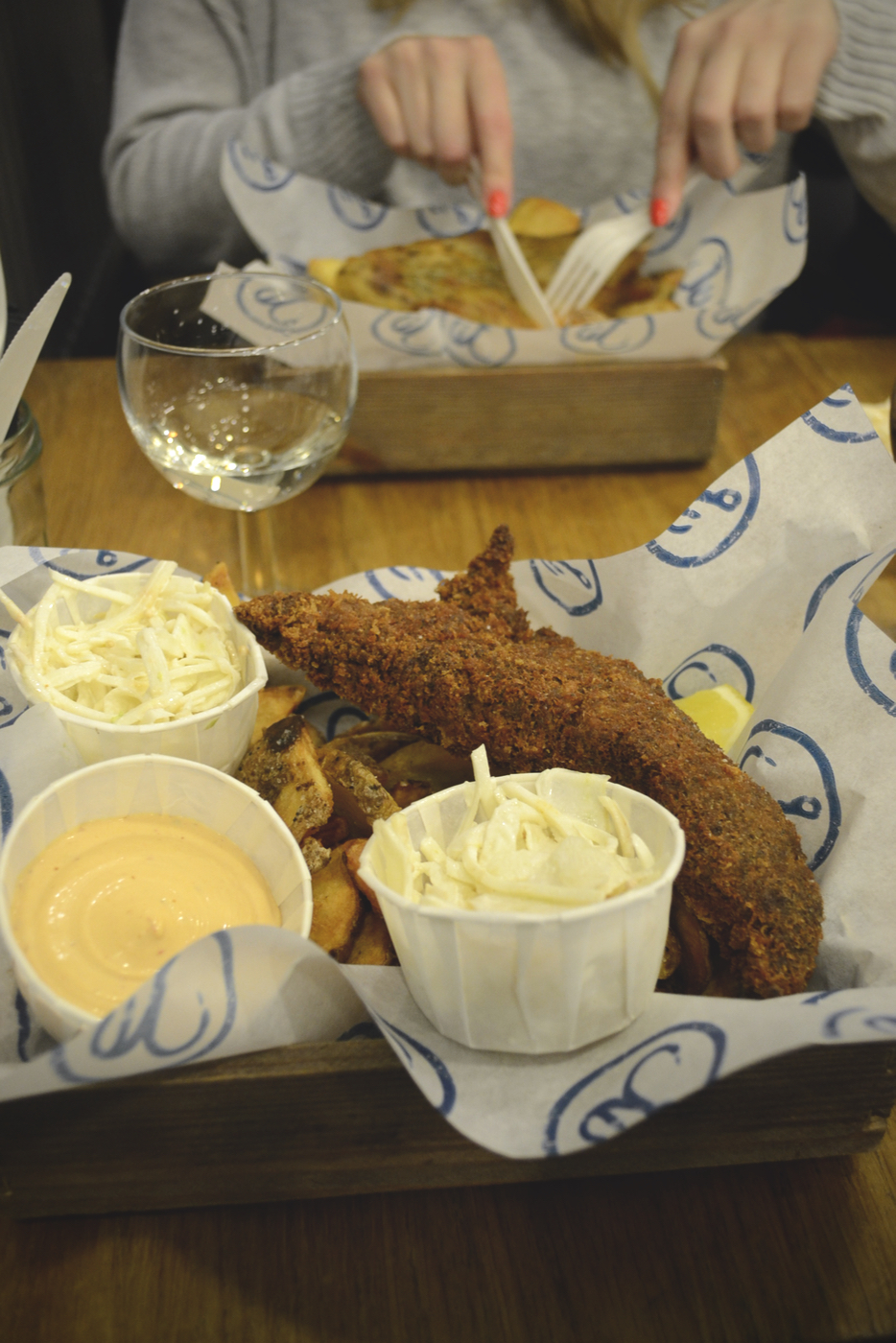 Served alongside sea-salted chips, washed down with Belgian and craft beers, it's one of our top recommendations for anyone on a visit to the Belgian capital – and pretty much everyone we've told about this place has dutifully checked it out on their first trip. It's a great introduction to the city when you're just getting your bearings. You can read our full post on Bia Mara here. Incredibly popular with locals and visitors alike, there is now a second Brussels branch at Place de Londres, as well as branches in Leuven, Antwerp and London. Barry has since moved back to Ireland to focus on PANG, a Vietnamese fast casual concept restaurant.
Spoonfuls of Speculoos
Speculoos biscuits, most notably sold 'round the world under the Biscoff brand, are the perfect accompaniment to a hot cup of coffee or chocolat chaud. You'll know this familiar taste from having these biscuits served on airlines or alongside a hot drink at hair salons – it's a brown sugar/caramel-flavoured biscuit and there's lots of slightly different variations across Benelux and Germany.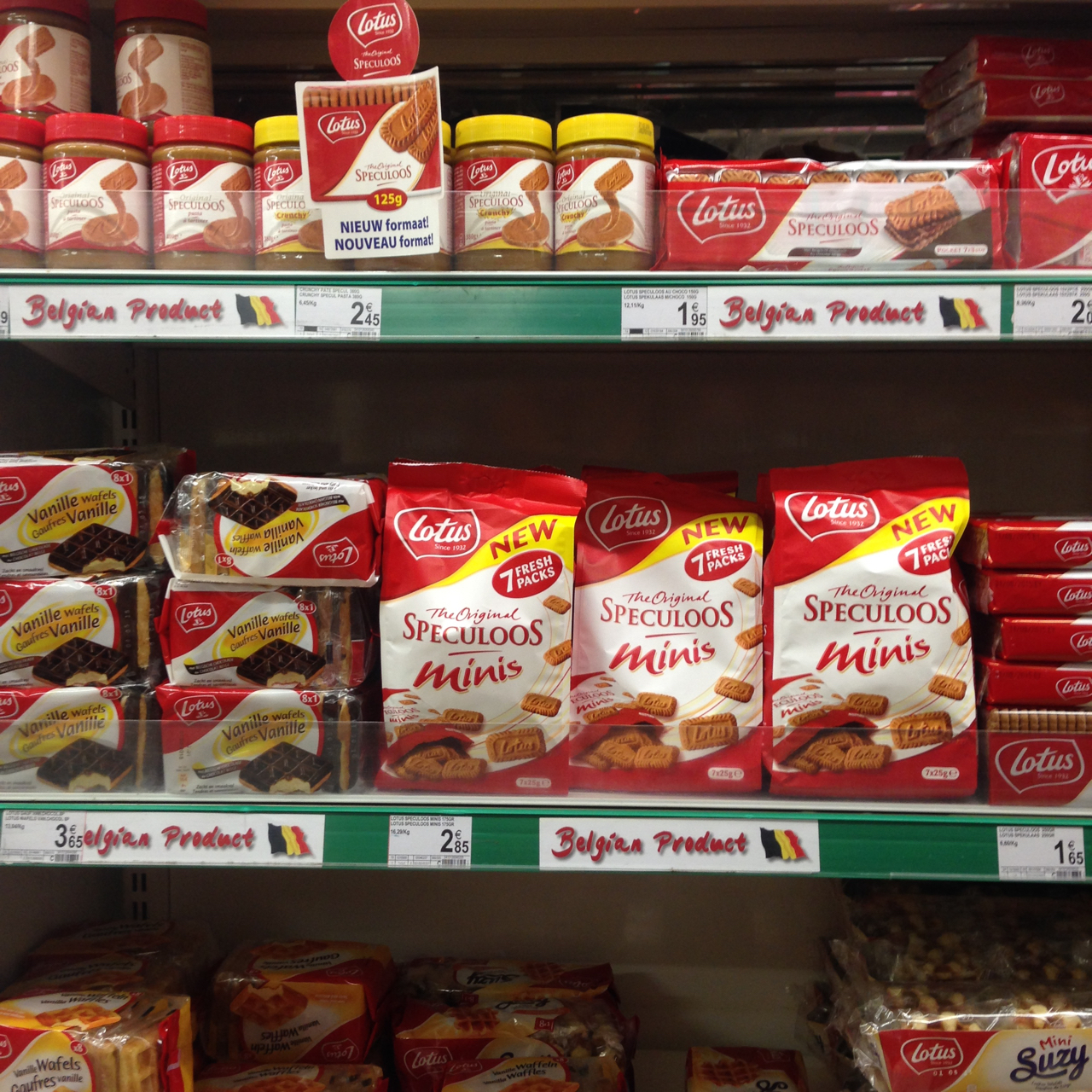 Since 2007, however, they've taken the biscuit one step further and created one of the most amazing spreads known to man, using crushed up cookies and vegetable oils. So, it's like a caramel peanut butter. Try it on a slice of toast or a gently warmed crumpet. Or just get a spoon and eat it from the jar. This stuff is addictive and you will find yourself making room in your checked baggage in order to bring a jar back home!
Try Belgian Waffles – Gaufres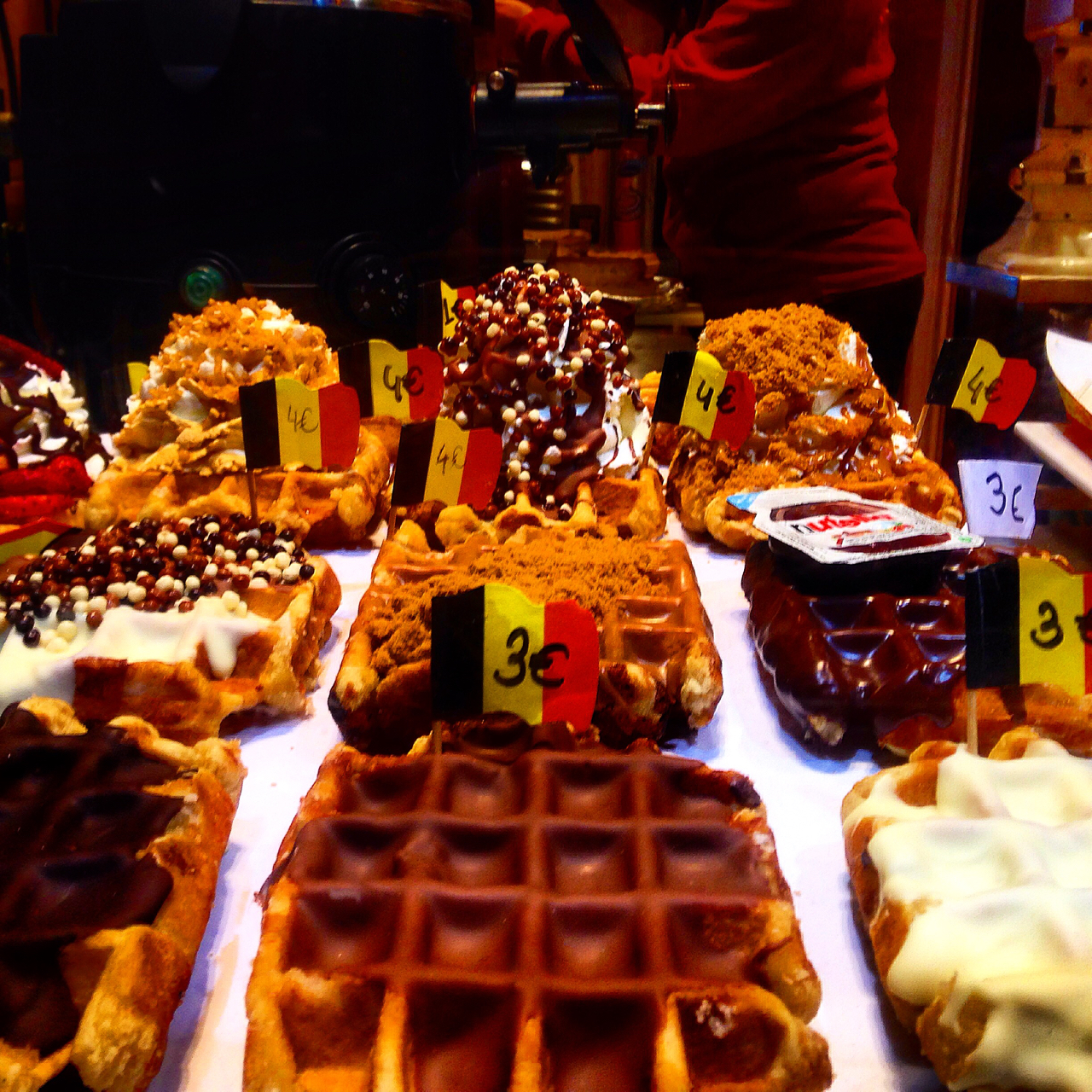 It would be sacrilegious to go to Brussels and not have a Belgian waffle, or a gaufre as they're locally known! You have no excuse as Gaufreries are scattered all around the city. Don't go seeking a sugar-free version, this is a real treat that is sweet, indulgent, delicious and VERY necessary. We adore going to Los Churros on Rue du Marché aux Herbes for ours, right just behind Bourse and around the corner from Grand Place… at any time of the day, but especially after a few drinks in central.
Brussels' Best Frites (Best in the World?)
They may be known as "French Fries", but it's widely held that it was in fact Belgium who invented our deep-fried finger-licking friends. 'Frites' are taken very seriously in Belgium, and there are hundreds of friteries (known as Fritkot locally) to satisfy your cravings, specialising in one thing only – the perfect potato snack.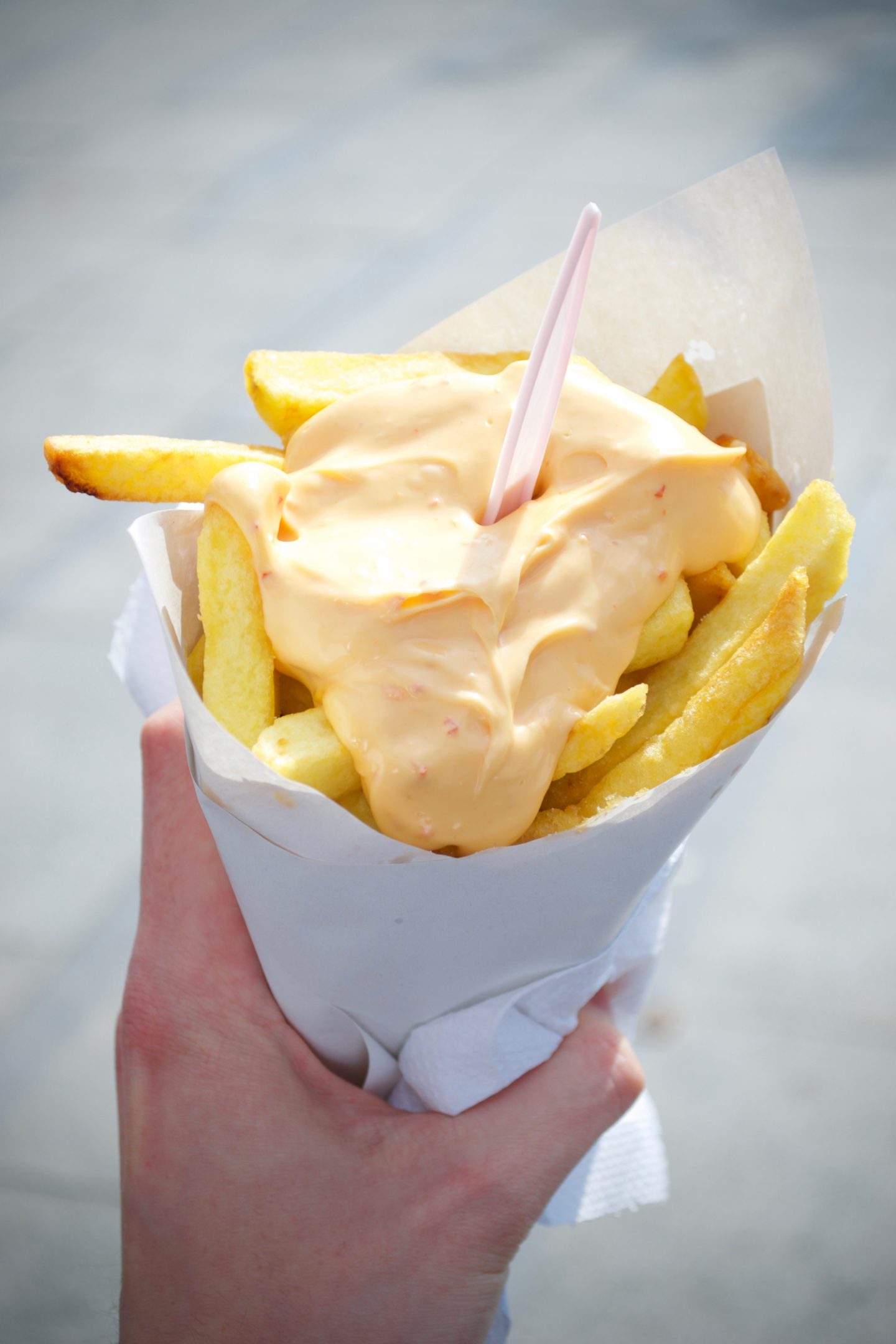 Each fritkot is unique and there's variety in the types of oil they cook their fries in, whilst some also create sauces which are signature to their individual branch. Click through below for a more in-depth look into the top fritkots in Brussels in our standalone post.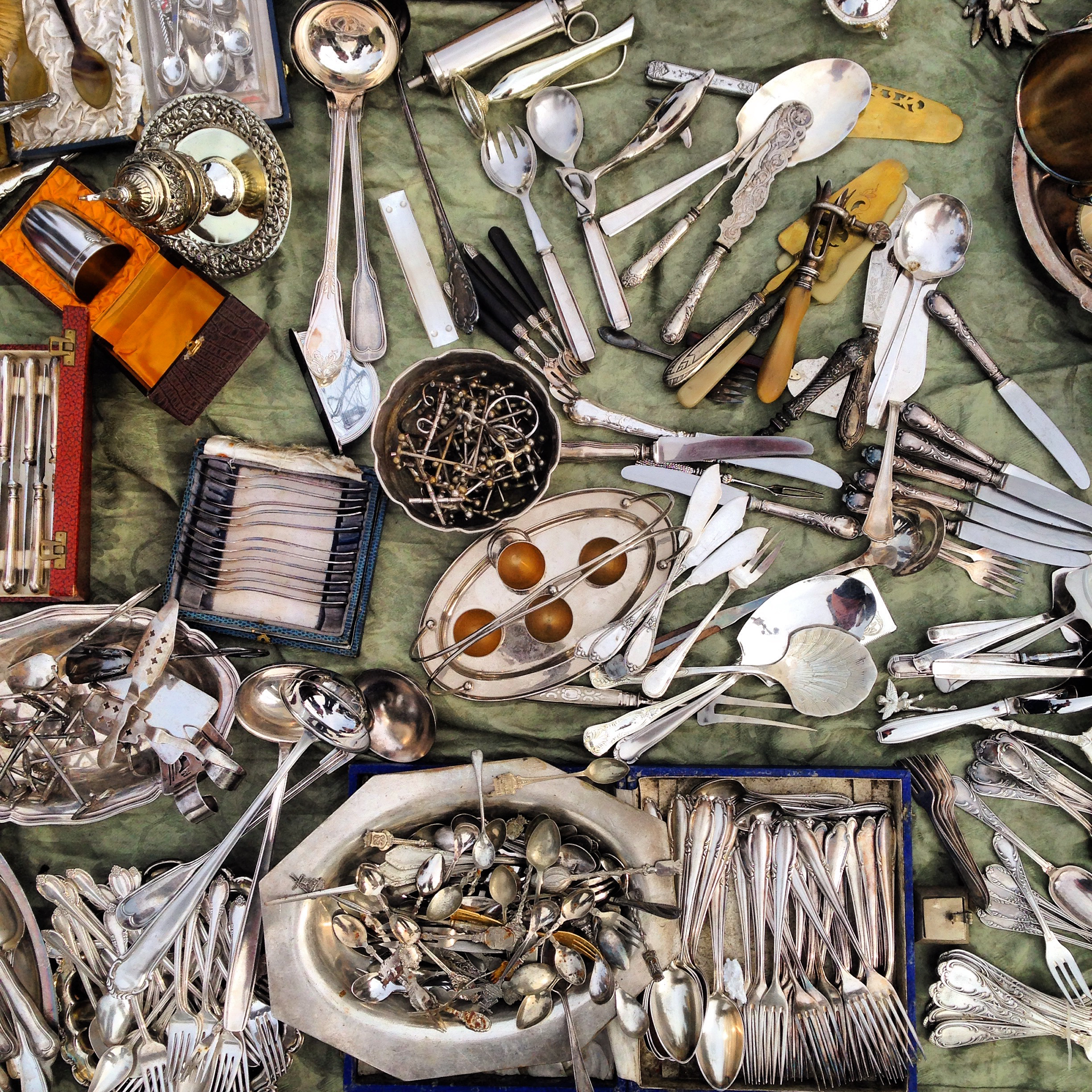 Bargain hunt at Place du Jeu de Balle in the Marolles
Often you hear of flea markets and when you go along to them you realise it's about five or six stalls and you leave feeling a bit peed off and that a pilgrimage has been wasted. If you're tempted by antiques, props, old crockery, kitchenware, paintings and various other bric-à-brac, this is the spot to go to – located at Place du Jeu de Balle, easily accessed by metro and bus.
The market takes place every day in a vast square and you could walk it for hours there is so much to see. The traders have little english (so be prepared to haggle in French) and much of the good stuff goes early in the morning, so be an early bird. Friday and Saturday mornings are best (with the premium loot!), but it's always busy.
Take the Scenic Route on Tram 44
Who knew a tram ride would be something to recommend? But it is. We're massive fans of the trams and metro in Brussels. Until recently the metro had a beautiful noise that was made before the station announcements, which sounded like panpipes. They, annoyingly, got rid of it and modernised it. But there is something to love about winding through the streets in a tram.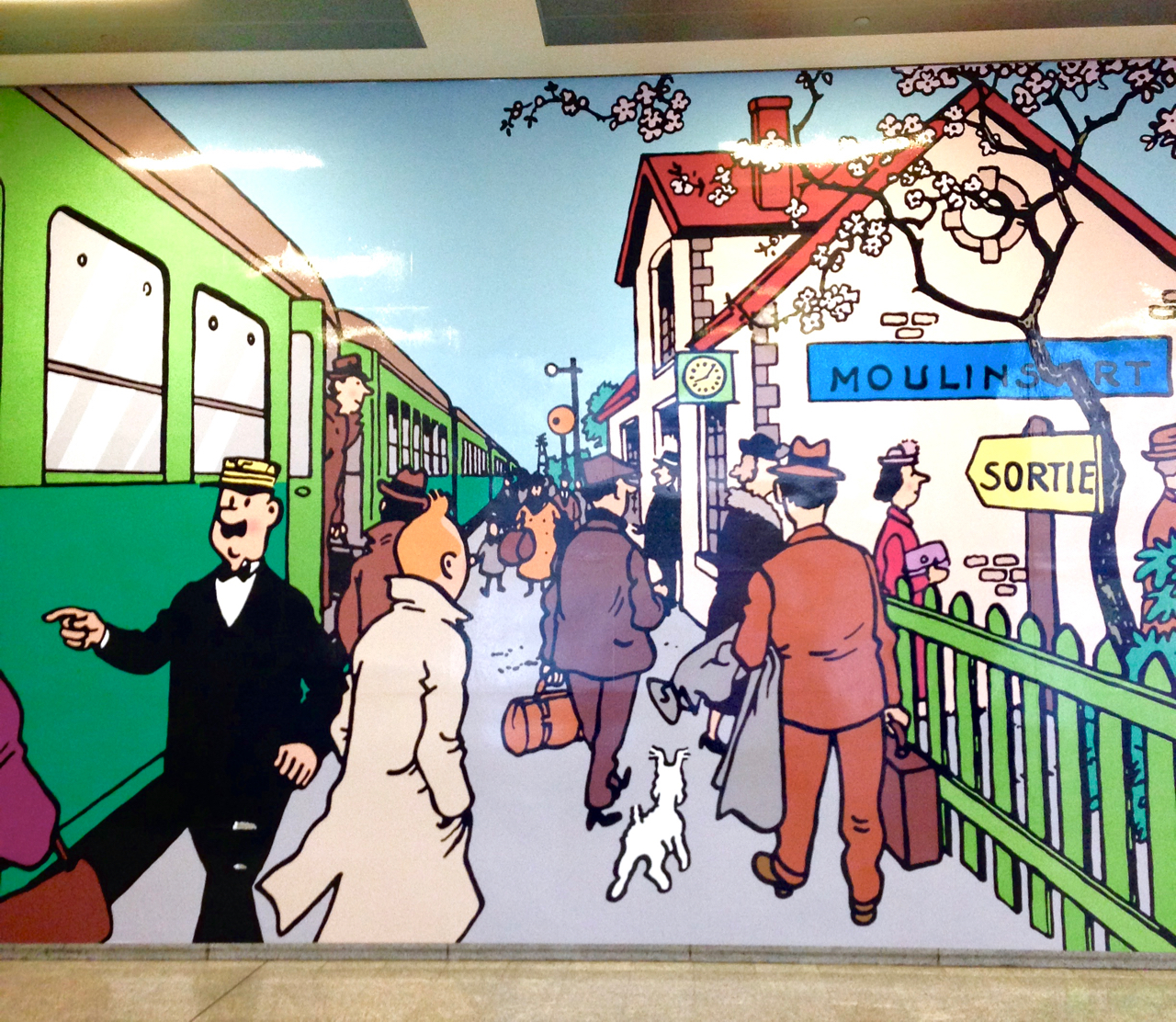 Route 44 leaves from a quite dark dingy station (Montgomery) and literally goes out to the countryside through the forest and is a wonderful half hour journey. There's nothing to see on the other side, so just hop on the next departing tram back to the city and enjoy the views once more!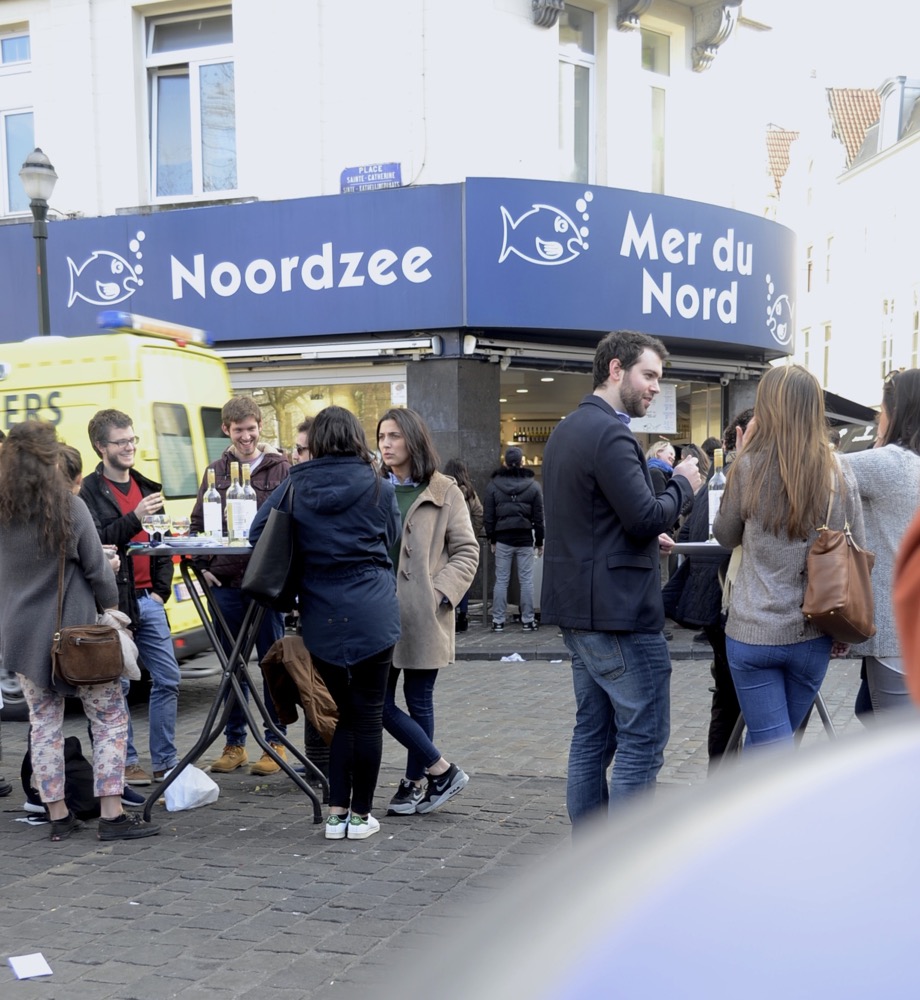 This is an absolute Brussels institution and you must experience it. It's glorious in the warmer weather. Don't take this snippet as our word for it, read our full post on Mer Du Nord here.
Brussels is known for several things – great chocolate, amazing frites, comic books, art nouveau and BEER. The Belgians love their beer and you'll find something to suit your tastebuds in pretty much every bar. Some of our favourite places to drink include Café Maison du Peuple, Bar du Matin and 13 Degrees.
Go for an olde worlde drink in Le Cirio, where they'll serve you a teency platter of nuts with your drinks, and beer emporiums like Moeder Lambic and À La Mort Subite. What beers do we think are best? We're big fans of Duvel, Delirium, De Koninck, Vedett and La Chouffe. If you're totally into beer, keep reading by clicking through below to our post below on the top beer bars in Bruxelles.
For a more modern, hipster vibe, check out Cafe Walvis on the western part of the city centre, where they also do a mean brunch, we're led to believe. Right across the road too is the Brussels Beer Project, a local craft brewery who are doing amazing things at the moment. Here you can buy and try their wears. Yes, even in a traditional beer producing country like Belgium, new industries are able to flourish!
Visit the stunning Galeries Saint-Hubert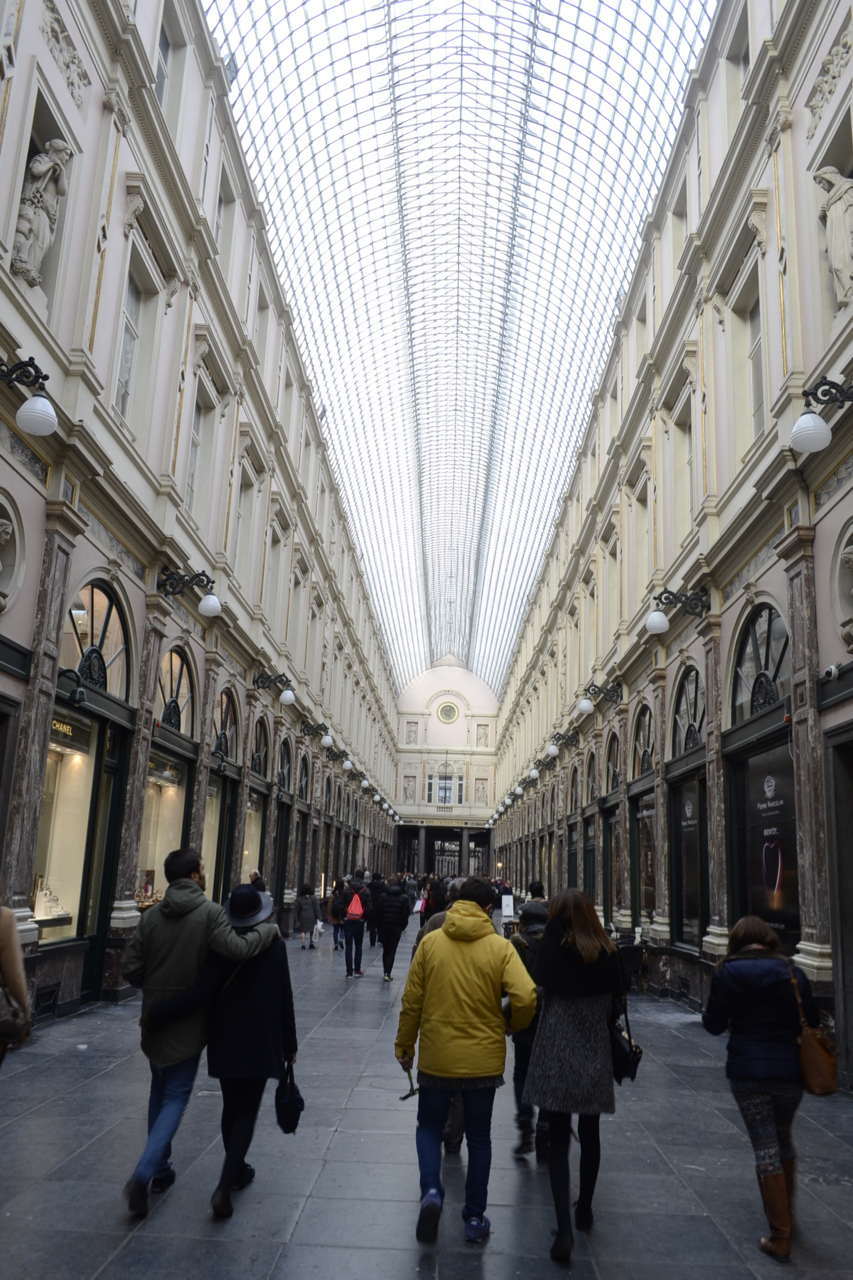 Built in 1847, this is the perfect example of a real European piece of architecture – a grand shopping arcade complete with arched glass ceiling, rolling marble floors and intricate detailing. There are several wings but it's a small, walkable shopping centre that's particularly well-served by a number of celebrated chocolatiers and praline confectioners – Godiva, Leonidas, Neuhaus – and cafes including Mokafe, apparently serving one of the best hot chocolates in the city but we've always found the service is dreadful and leave after being ignored for too long.
The ever reliable Le Pain Quotidien has a beautiful branch here, though we'd encourage you to check out the original branch of this well known Belgo brand on Rue Dansaert. Walk off lunch or spend a leisurely late afternoon window shopping here before dinner and drinks.
Picture perfect views at Parking 58 (SkyBar)
One of the best views and photo opportunities in Brussels sits at the top floor of a busy car park. No, seriously! Parking 58 is where it's at Simply head in as if you're going to collect your car on the top floor and when you walk out you'll find lots of people taking pictures.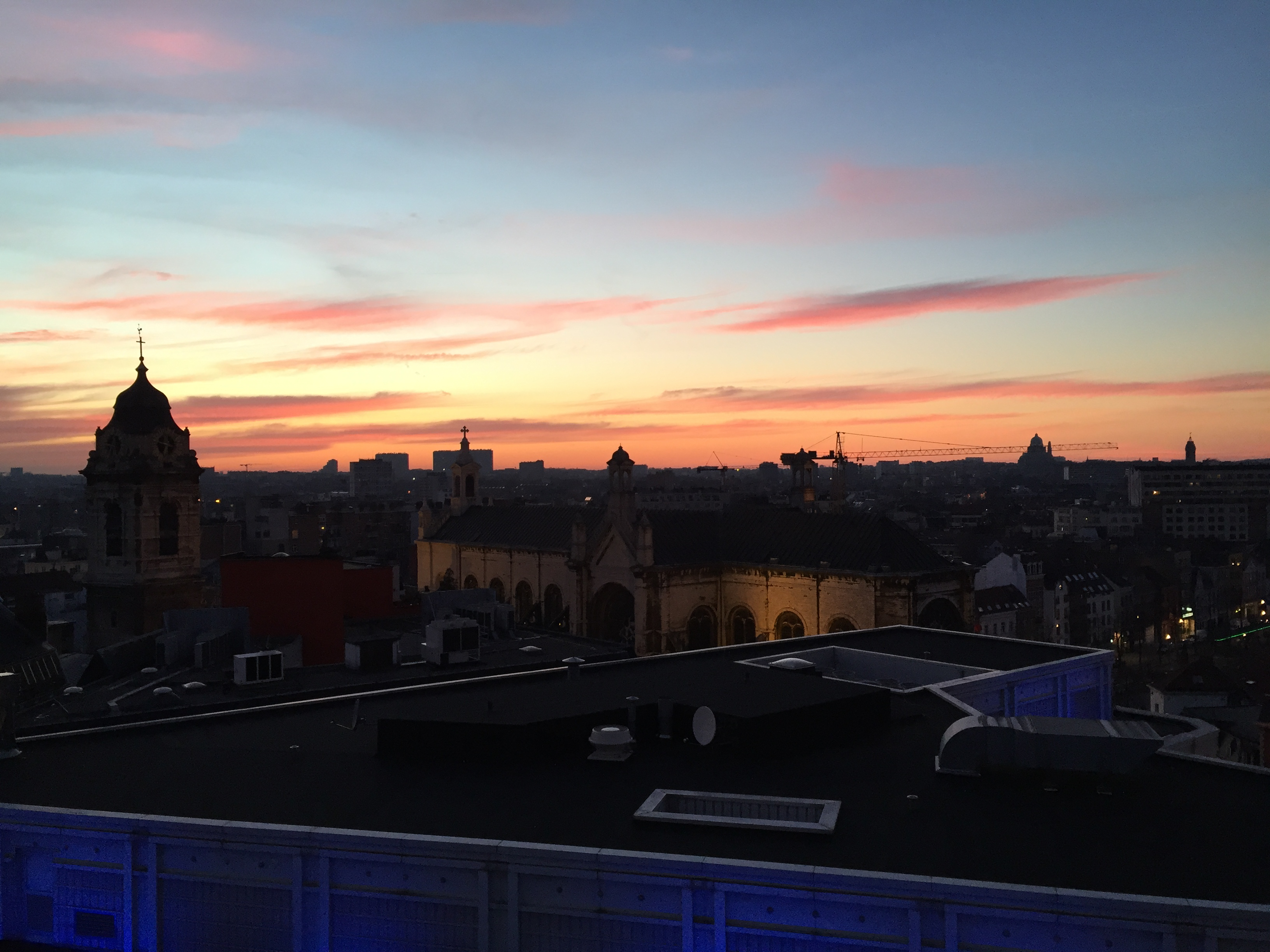 The view is sensational and pretty unique, ensure you walk the entire perimeter of the level so you can catch a glimpse of the different elements of the view. We suggest going at sunset (just check the exact time on your weather app or on the internet each day) to catch the gloriously glowing sky as it wraps the city in darkness. During the summer months, it can be known as SkyBar, in a partnership with Stella Artois. Though for various reasons, not least the weather, it hasn't been in operation since 2016. Keep an eye on Facebook, and in the meantime, just pretend you've got your car parked on the top floor!
Dining Out in Brussels
For fancy fine dining in the Belgian capital, try Belga Queen. A Champagne and oyster restaurant set within a former bank steps from De Brouckère, it's popular and ultra trendy, a place where fine architecture and fine gastronomy meet, but it's of course complete with some little local quirks. You'll order from an iPad and the bathrooms have clear glass doors… no, seriously. One for the heavier of pocket, but one to splash out on all the same!
Another fine dining favourite of ours is Le Petit Boxeur. There's a story behind this, because it's kind of where we had our first proper date. We went to Brussels for the very first time about eight years ago when we were just seeing each other on a very hastily-organised trip – in fact it was the first trip we ever took together and was organised with 24 hours notice. We were looking for somewhere special for dinner and we stumbled upon Le Petit Boxeur on Borgval almost by mistake. What we found was a little gem. A gorgeous, small bistro serving exceptional French classics. The waiter didn't speak a word of English, we practically used sign language and we squeeze into the last table in the place. It was phenomenal, and the bottle of red wine we had was so so good (at a time when we weren't really wine drinkers) that we can still taste it today. If you want something a little special… go here!
In Brussels, French language abounds whilst French dishes and techniques make up lots of menus so it's a bit of an anomaly to find a restaurant that brings together the best of Belgium – Brussels, Flanders and Wallonia. Les Brassins describes itself as a Bruxellois tavern that brings together the best of Flemish, Waloon and Brussels' food and drink. If you're looking for traditional dishes from Belgian like stoemp, lapin in Kriek and stoofvles – all served with some of the best beers the country produces – this is the place.
Looking for something quick, casual, fresh and delicious? Try Knees to Chin, a Vietnamese restaurant which specialises in rice paper rolls and salads, but you'll also find dim sum, steamed buns and soups. With two branches in the city, this is the perfect place for a light bite and serves some of the best rice paper rolls we've ever tried.
Lose hours & lighten your wallet at Dille & Kamille
As the caption above says, we come back to Brussels just to visit this shop. An interior lovers' dream and a kitchen fiend's kryptonite, it has every imaginable thing to improve your home from gorgeous tableware to spices, planting accoutrements to cookbooks – you'll leave lighter by pocket but heavier in weight carrying your haul all the way home.
They've got a number of branches across Benelux and there's two branches in central Brussels – one on Rue du Marchés aux Herbes near Grand Place and one slightly further out at Rue Jean Stas just off Avenue Louise.
Café culture Brussels' Best Coffee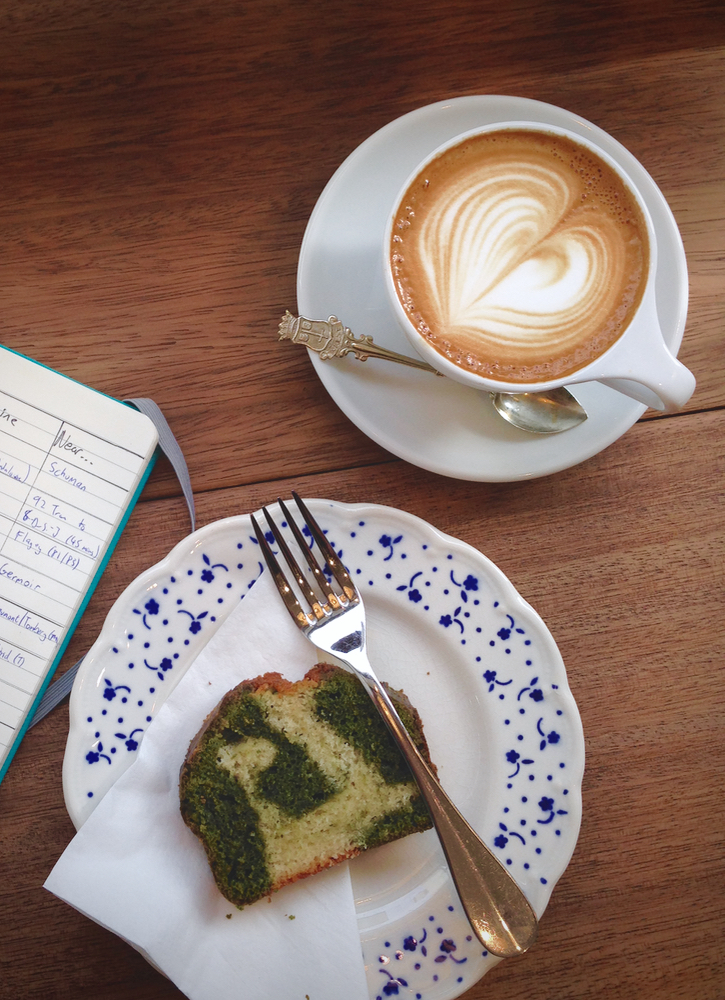 We love a good coffee and though Brussels isn't well known or heralded for its coffee shops, we've found a couple of ones you'll love! Our favourite is Parlor (which we've written about before here) and a year after we found that a new place opened seconds away on the same street called Hinterland.
Workshop is also amazing as is OR coffee roasters. Our most recent favourite find is MOK which is at the farwestern end of Rue Antoine Dansaert but well worth the walk! EXKI is also a reliable chain that will satisfy if you find yourself on a high street without any independent cafes.
We particularly love Cafe du Sablon which is a fantastic cafe in the Sablon area, the well-heeled chocolatier, boutique and bistro district. It has gorgeous sweet treats, great lunch options and the coffee menu is expansive – which is something you don't find often in Brussels. We make a stop here every time we're in Brussels.
Where to go for Brunch in Brussels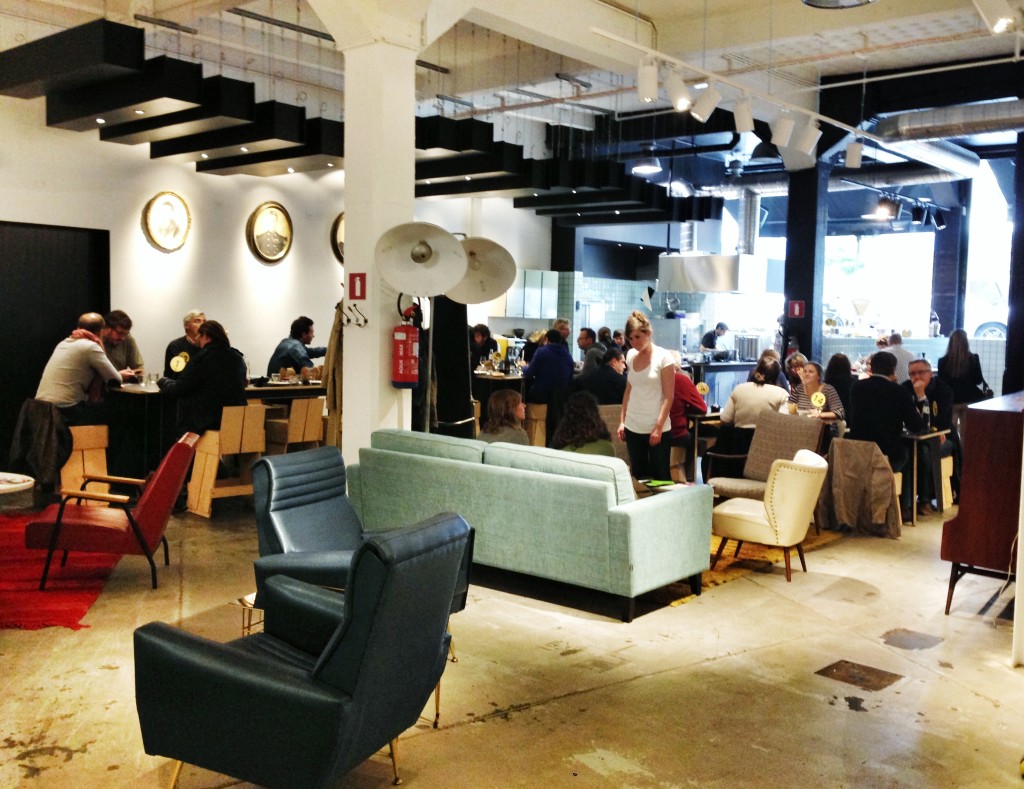 Brunch on the 'Continent' is a liitle bit different to the UK and Ireland. Often, it's an 'all you can eat' buffet or set-menu setup, where you either get a selection of dishes or you choose from a selection of dishes. It's not often an a la carte type situation – so be prepared for that, and Garage à Manger is one of the biggest and best examples of this.
It's served in a warehouse-style cafe, attached to an expansive record store, with a working kitchen where you're literally making your way around the kitchen taking whatever piques your fancy whilst things are being cooked. It's casual, convivial and there's a real community feel to it. The service can be a bit sloppy, but the food is fantastic and is all home-made and locally-sourced, seasonal and organic as much as possible!
We've had brunch at Yeti a couple of times and it's always fun. It's a cute cafe located on a side street just off Anspach, the central thoroughfare in the heart of the city, and they do a set menu brunch at weekends. It's pricey, €22 per person, but you get a hot drink, juice, an egg dish, pancakes, yoghurt and granola and a couple of other things, so it's fairly substantial. It's popular with both tourists and locals, so there's always a great vibe and it's always busy! We've also heard great things about brunch at La Fabrique en Ville, which is located inside the historic Parc Egmont – but we've never tried it before.
Where to Stay in Brussels
New kid on the block is Jam Hotel (Booking.com Affiliate Link) on Chaussée de Charleroi which opened to fanfare in 2015. It's modern, stylish and mixes industrial and Scandi style effortlessly. It's even got a trendy rooftop bar, complete with a pool. But don't take this brief word for it – click through to our full post on Jam Hotel.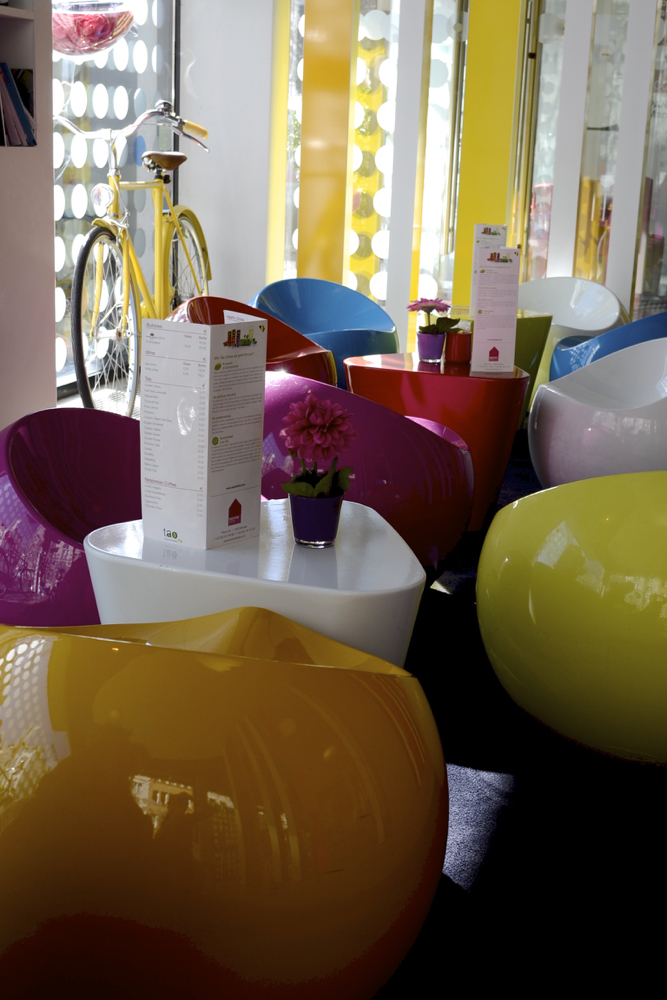 [UPDATE: NOW CLOSED] A place we keep coming back to to time and time again is
Pantone Hotel Brussels
. A colour-filled brutalist building between Avenue Louise and Porte de Hal/Halleport that offers exceptional value and comfort. We've stayed here countless times since we first began coming to Brussels almost a decade ago and it's been colourfully consistent every time!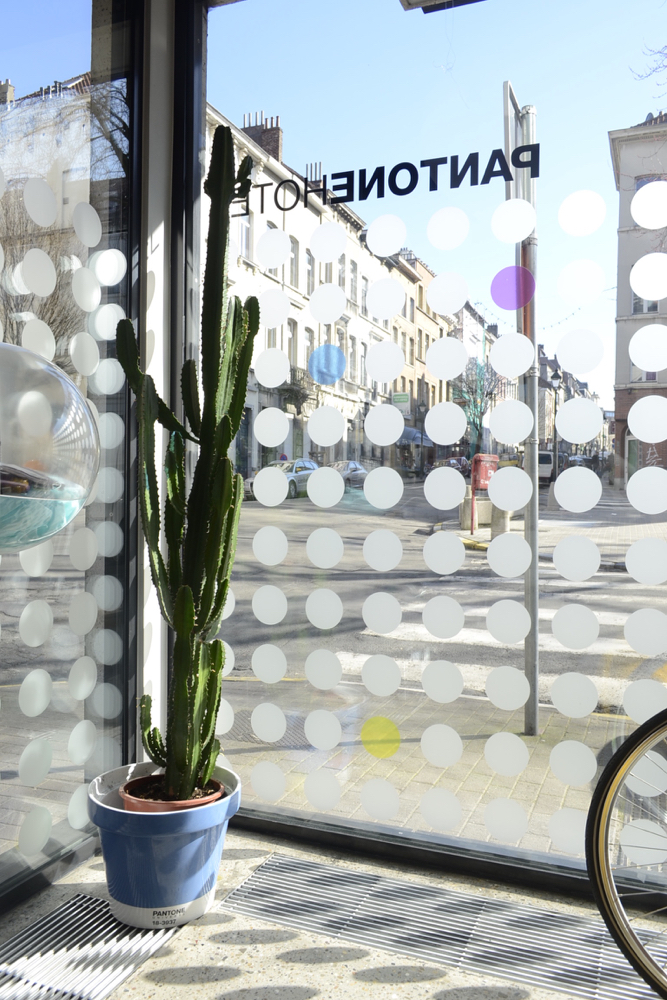 We've also stayed at the Thon Hotel Brussels (Booking.com Affiliate Link) and NH Hotels Grand Place Arenberg (Booking.com Affiliate Link) – both are perfectly functional, well-placed and often offer great value. Nothing particularly special about either but we love how close the latter is to Grand Place, it's the most central we've ever stayed and it's always been really good – NH is a great hotel chain based in Spain but has lots of properties around Benelux.
Getting In And Getting Around Brussels City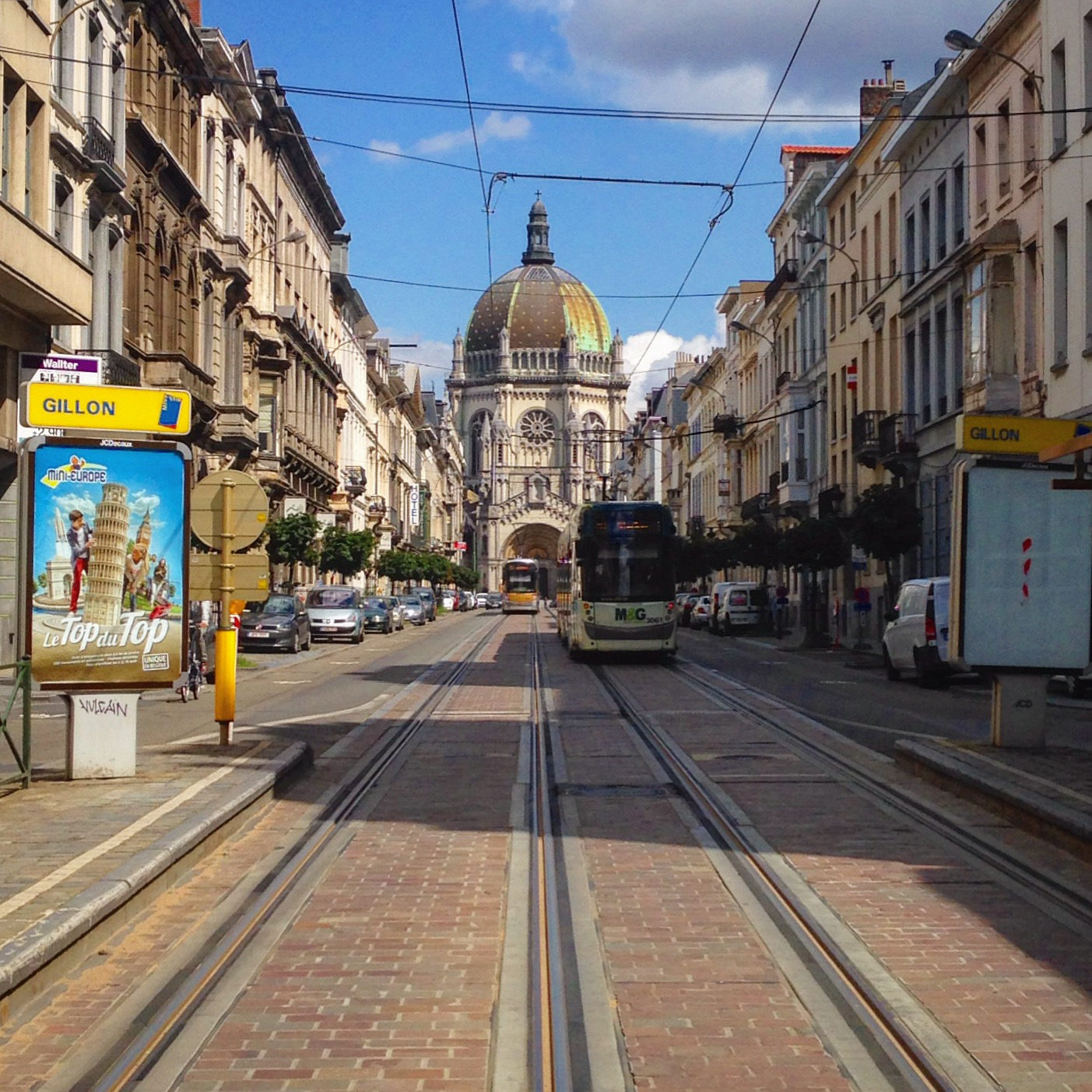 Brussels is an incredibly easy city to get to, as it really is the centre of Europe. From across the UK and Ireland, flights with Aer Lingus, Ryanair and British Airways are frequent from most airports into Brussels International (Zavantem) Airport as well as Charleroi, on the outskirts. Brussels Airlines, the national carrier, also serves London Heathrow, Manchester and Birmingham.
At the time of writing, they offer the Hi Belgium Pass, which includes the cost of train travel, return flights and a number of activities (some of which are included in this post). It's excellent value and ideal for anyone wishing to visit Brussels as well as another part of Belgium such as Antwerp, Ghent, Brugges and many more.
Getting from the Brussels Airport is simple. Trains go straight to the city centre in under 30 minutes. With three main stations in the city centre (South, Central and North), as well as Brussels-Luxembourg in the EU Quarter, be sure to check which one is handiest for you before alighting from the train. Central isn't on a north-south tram/metro line, while Zuid/Midi Station (South) is well connected for onward travel. At Charleoi, while you'll require a bus which takes about an hour to get from Charleroi into the city.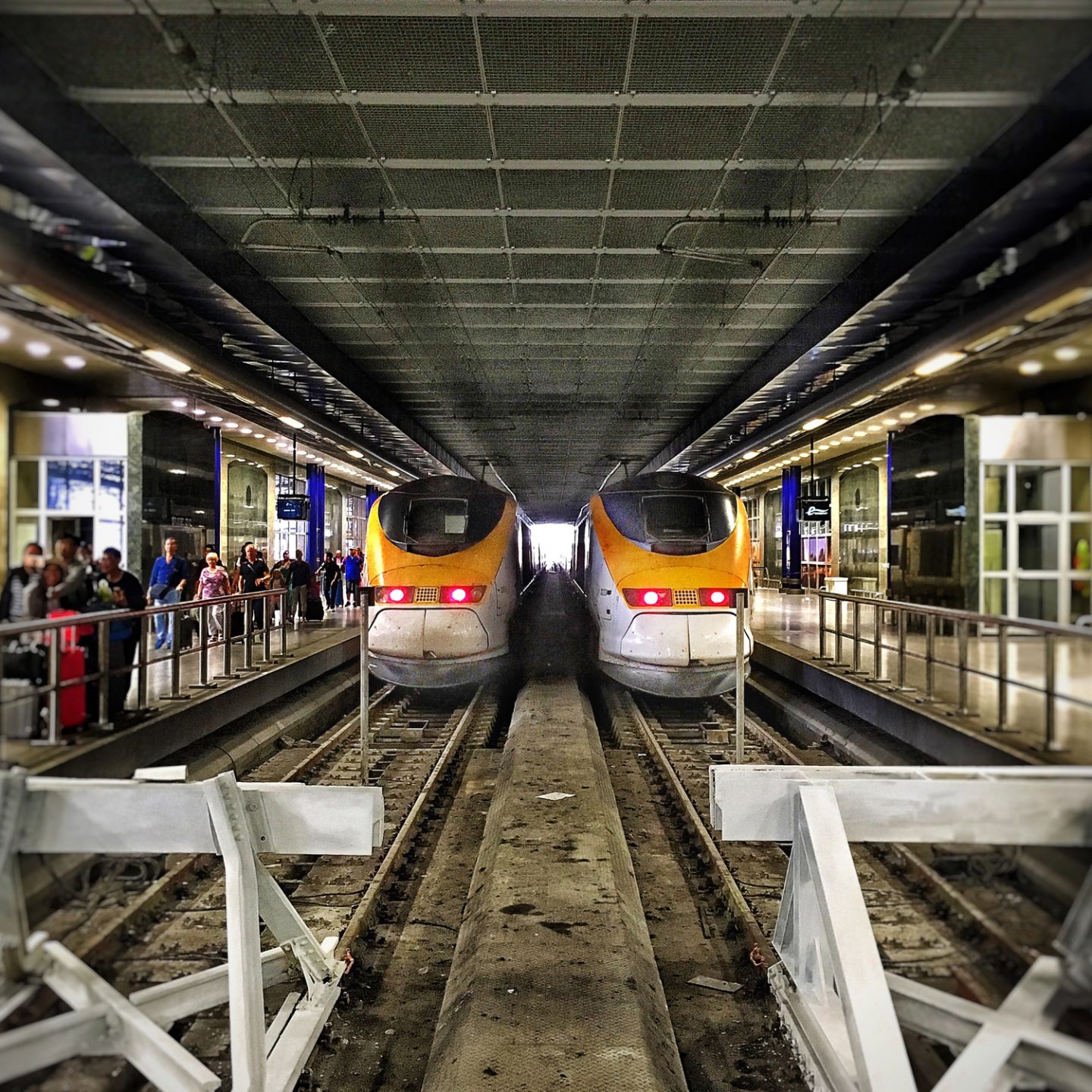 If you're travelling from London, you'd be silly not to travel on the Eurostar. The journey takes just under 2.5 hours, and it brings you directly to the city centre, terminating at Bruxelles Midi. Many other international services to and from across Europe go to or through this station too.
PHEWF – we've so much more to say, show and advise on Brussels, but this post is long enough already. You get the initial picture, but click below to our Gastrogays Brussels Google Map, pinpointing some of our favourite food and drink spots in the city!

Read more of our #48HoursIn Travel Guides here: