Belfast – the beautiful capital city of Northern Ireland in the Irish province of Ulster.
Belfast – the city famed for its linen production and shipbuilding skill; the birthplace of the Titanic.
Belfast –  one of the most dangerous cities in Western Europe for the past 30 years.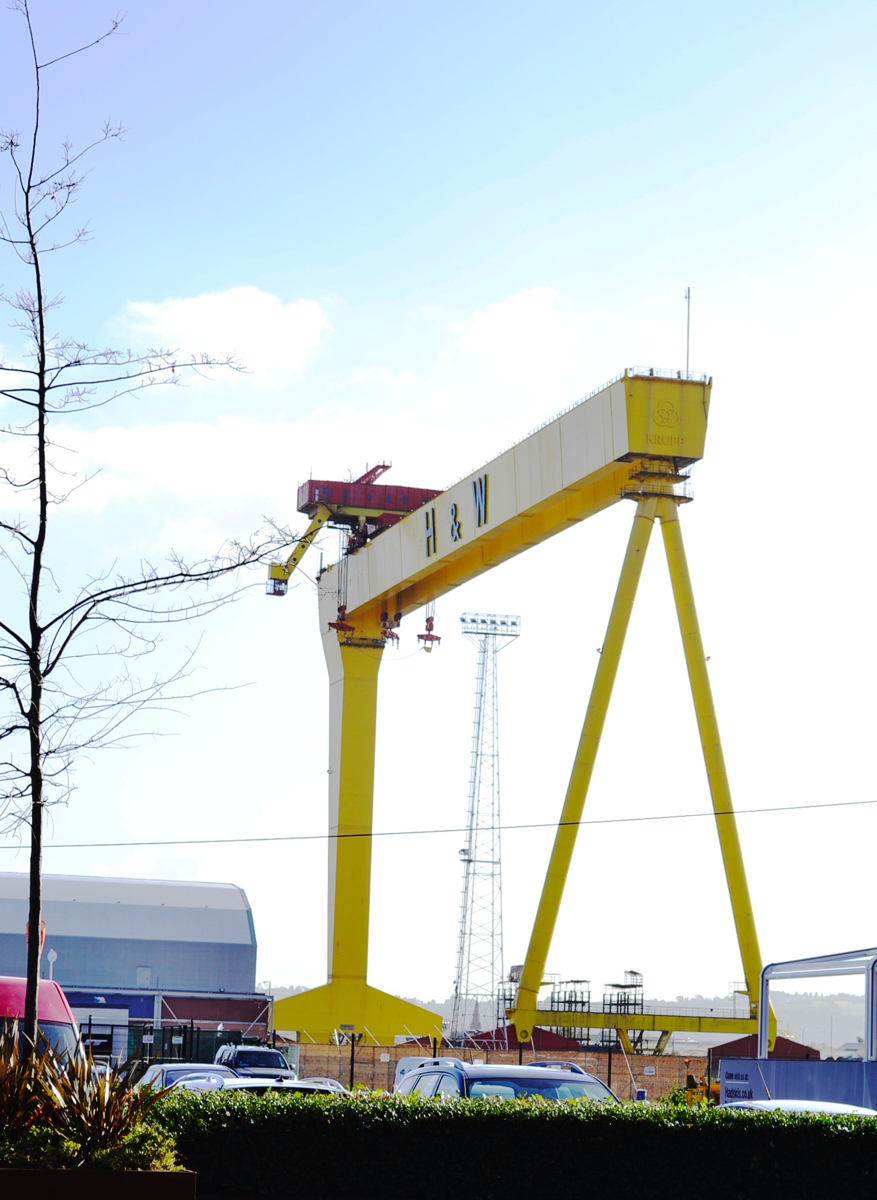 It's difficult to dress up the fact that Belfast was, for want of a better phrase, a war zone for the majority of the living generation. There's no sugar coating it –and no one should – because this was and still remains an integral part of the city's history and a major arc in Northern Ireland's capital's storyline – a city which we absolutely adore.

About Belfast
Both of us are from the Republic of Ireland, the southern part of the country, and grew up about an hour's drive to the border along the north east coast: Russell from Balbriggan on the rural outskirts of Dublin City and Patrick from Drogheda, a larger town from a small county just below the border to Northern Ireland. By some routes, we were as close to the Republic's capital as we were to what what is legally recognised as the United Kingdom's territory. As kids growing up in the Nineties, every time the RTÉ News came on TV it was story after story of killings, bombings, shootings and violence taking place up the road.
Going to Belfast, or even the closer city of Newry (a popular destination for cut-price groceries) was a heart-in-mouth experience at times as children, least of all going through intimidating border checks manned by Army men with fully-loaded ammunition. An even bigger worry was the threat of being a car bomb target because of a southern registration plate. These were everyday stories which our parents would often tell us.
Passing by the picturesque mountainous passage between the two territories, an army watch tower peers down upon you from its vantage point. As you enter each town, streets lined with Union Jacks are followed by areas where the Tricolour flies defiantly proudly. Certain areas are vehemently Unionist (want to uphold the union to the UK) and others are staunchly Reupblican (proudly aligned to the Republic of Ireland, and hoping for a United Ireland). Let's just say, you needed your wits about you to say the least.
These days, following the Peace Process and the Good Friday Agreement of 1997, it's an absolute joy to travel between the two and would be a sin if we didn't, considering how close we are. Relations are far friendlier, though that's not to say that trouble, aggression and animosity has completely ceased… and it won't in the immediate future either. But we can say that Belfast in our lifetime has fabulously flourished beyond recognition. Plus, 2016 was the Northern Ireland Year of Food & Drink, which brought the provenance of it's produce to the forefront!
Over the years we've spent short visits, long weekends, and even an afternoon in Belfast. Here are our tips for your quick visit to Belfast.
Established Coffee
Begin by dropping your bags wherever you're staying and making a bee line for Established Coffee ­– an industrial-style coffee joint (polished concrete floor; central wooden communal table; lots of glass; focal point brew bar) serving coffee from one of Dublin's finest roasteries, 3FE, and a wide selection of cakes, sandwiches and lunch dishes. The space is also well-stocked with coffee equipment – filter papers, Chemex, Aeropress, scales, etc.
We visited on weekday mornings and choices on their breakfast menu included the the Established hash, granola, and poached eggs on sourdough toast, toasties and much more. While planning for the day ahead, we were able to recharge our technology too, as you will find a tonne of built-in plugs. You're guaranteed to nestle next all kinds of people tapping laptops, chatting on the phone or scribbling as they spend a huge portion of the day here and, quite frankly, if we lived in Belfast we'd do the same. So simple and well-executed – this is one of our favourite coffee shops we've ever visited.
Drop by at the weekend, too, where brunch steps up a gear and features some drool-worthy waffles amongst other dishes. We've long drooled over their Instagram and received countless recommendations to visit! On a Sunday drop by for Pie & Drip Sunday's where you can get a slice of freshly made pie and a cup of drip coffee from 3pm until it all runs out! Perfect way to ease out of the weekend, we think!
What to see
With a few hours to kill while our tummies digested, we wanted to get to see as much of the city as possible. Walking 'round is simple because of the size of the compact city centre. The main thoroughfares are arteries leading to and from Belfast City Hall in the centre, and the city is neatly designed in little blocks, so it's hard to get lost.
In the heart of the city is Belfast City Hall, the seat of local government. Building was completed in 1906, following the granting of city status by Queen Victoria in 1888. Belfast's industry at the time was booming, between ship building, the linen industry and engineering. A tour of the building, as well an exhibition of the fascinating history Belfast has had over the centuries. Tours and visits to the exhibition are free, though donations are welcome, and they run daily. Full details available on the City Hall website.
We've heard amazing things about the City Sightseeing tour of Belfast. Now, we know that isn't the cool thing for twenty-somethings to do; it isn't hip, i's not unique, it's "typical tourist" but – believe us – if you're on a quick trip around the city and you want all the information you need to understand the Troubles,  the Titanic and the city's wider history, this is the best way to go.
A bargain at £10 per adult for a two-day ticket (discounts also available) if booked online, it really didn't disappoint. Belfast bears the typical Irish sense of humour – being able to mock its own; throw a witty comment; and appoint nicknames for anything and everything; the tour guides really demonstrated this on both our trips.
The single route runs 10am – 4pm. Our plan was to do a round trip of the city on the first day and jump on and off where we wanted to further explore on the second day. Sidebar: it stops right outside Titanic, Stormont Castle and the studio where Game of Thrones is being shot! Titanic is one of the most fantastic museums we've ever been to – a real must-see!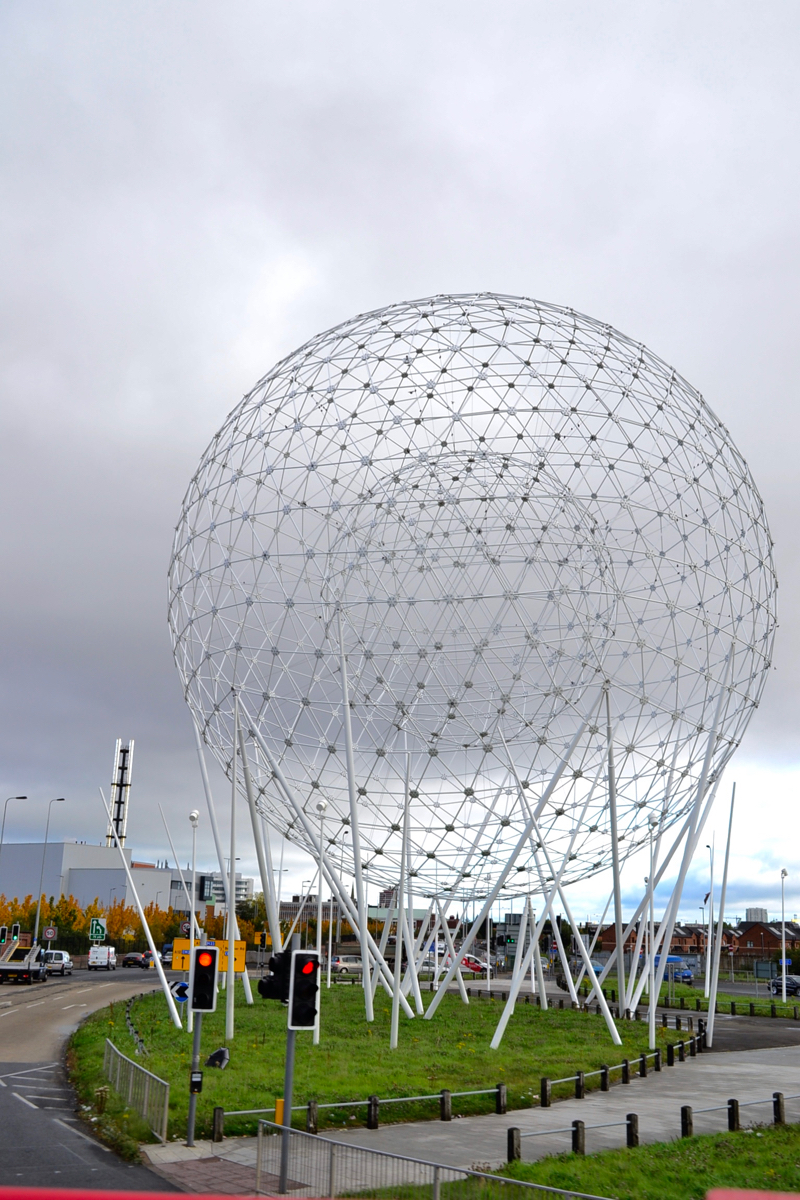 After condensing 800 years of Belfast history into 90 minutes and a facelift in the form of a motorway stretch on an open-top tour bus, we were hungry. The restaurant scene around the city has been flourishing in recent years.
OX
When we asked people on social media for suggestions, we were inundated. One – which we've had on our list for about three years – cropped up time and time again in the suggestions, OX. Having been awarded its long-awaited Michelin star only a few weeks before we visited, there was a palpable buzz when we stopped in for lunch (and were lucky enough to get a table).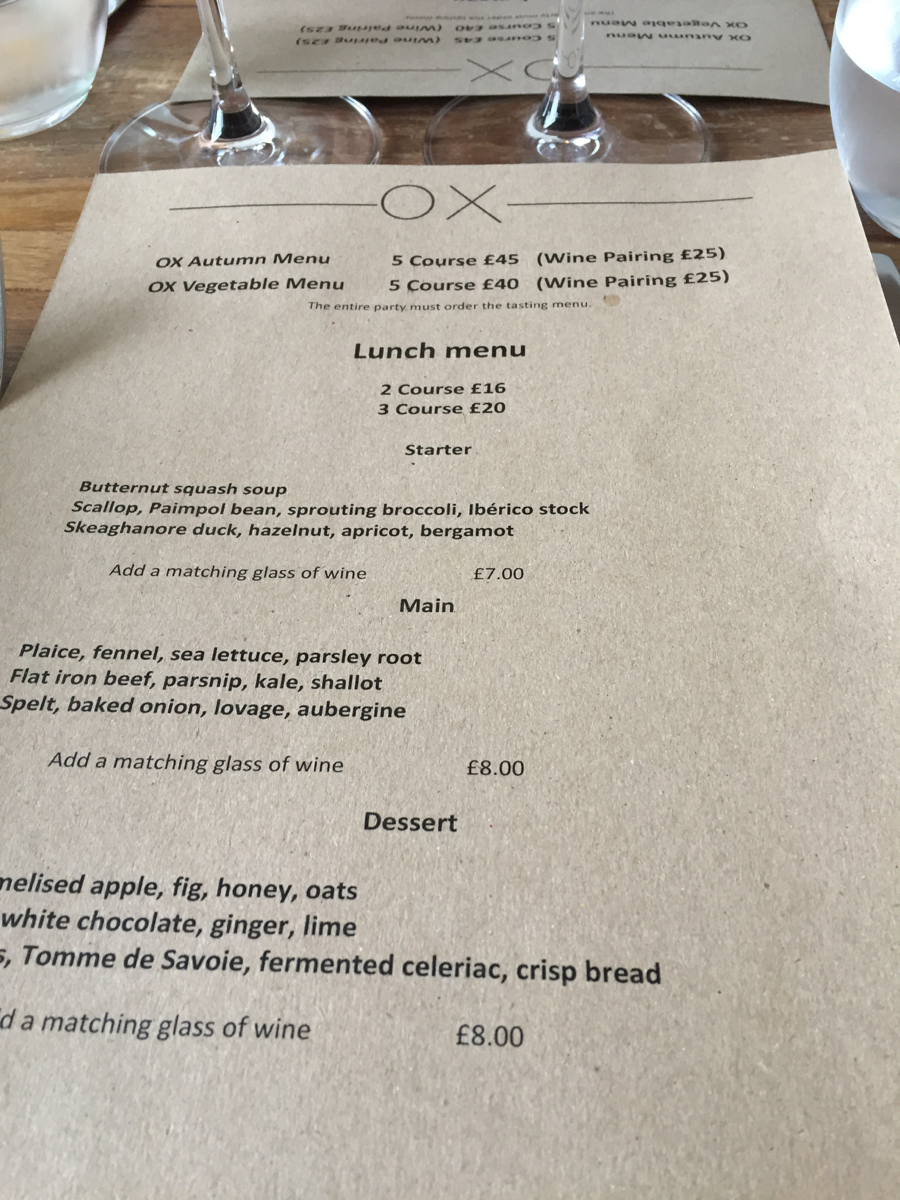 A number of selections were available including a five-course tasting menu and a lunch deal of two courses for £16, three for £20. A gin menu is also cheekily placed on the table, so of course we ordered a G&T each, one featuring Northern Ireland's Shortcross Gin and the other using Dingle Gin from Co. Kerry on Ireland's south west coast.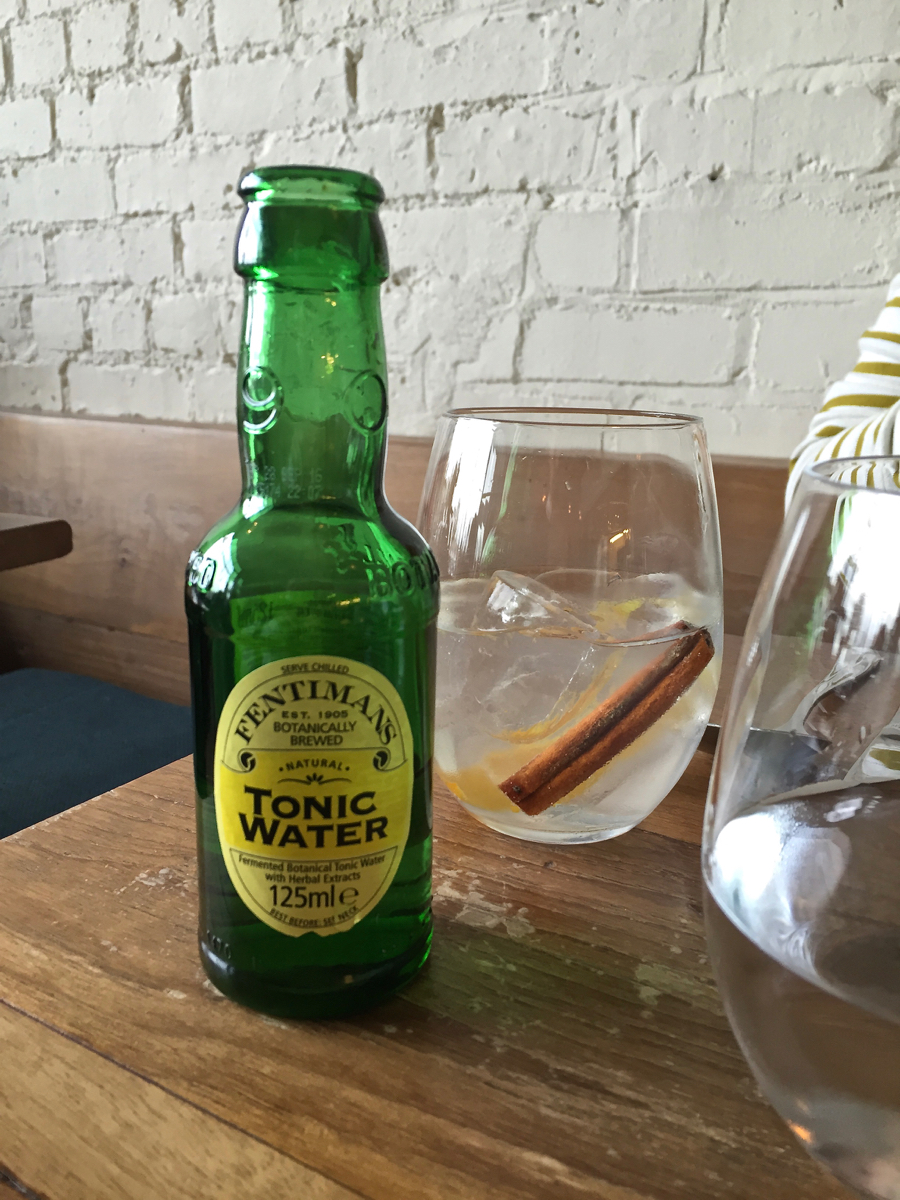 We tried starters of warming butternut squash soup, and scallop, with paimpol bean and sprouting broccoli in Ibérico stock. Mains were plaice, fennel and sea lettuce wtih parsley root, and flat iron beef, parsnip, kale and shallot.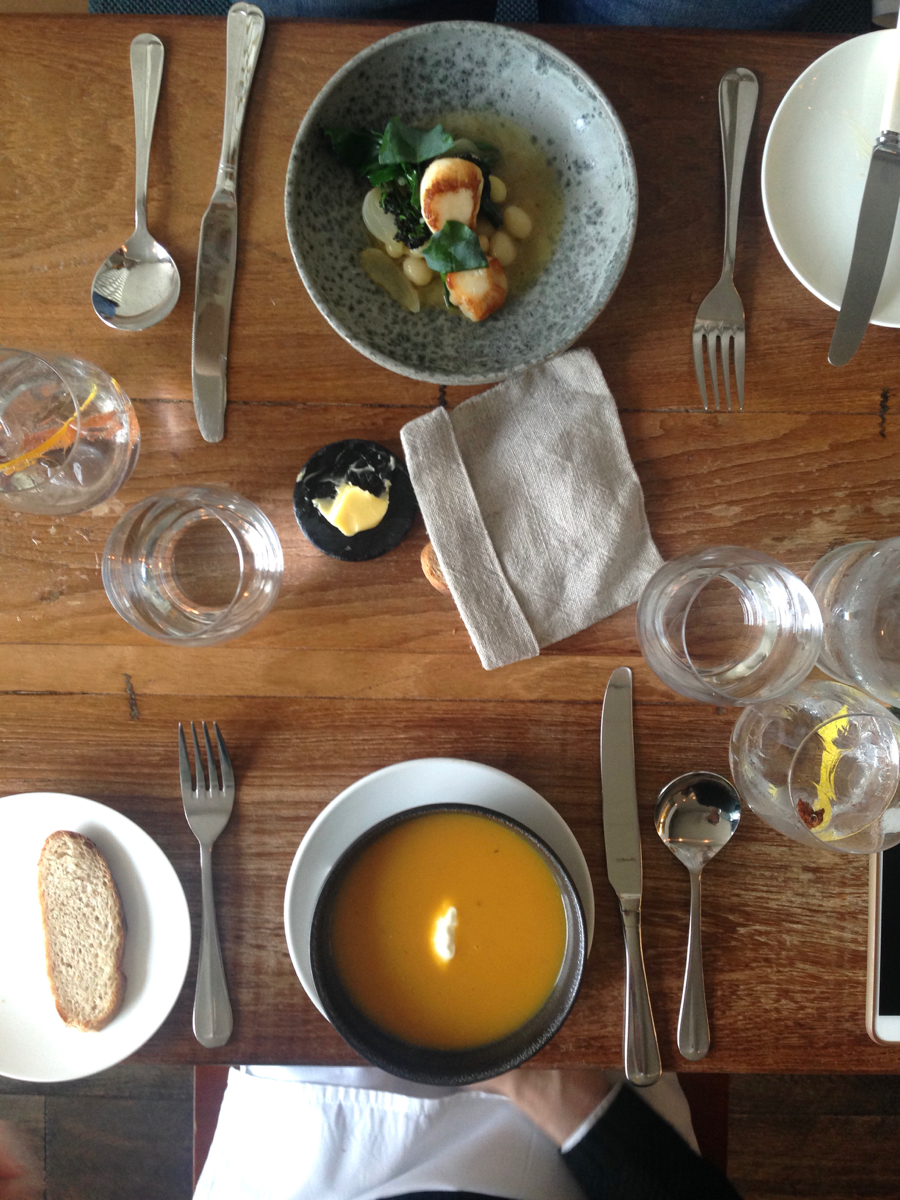 Mains were plaice, fennel and sea lettuce wtih parsley root, and flat iron beef, parsnip, kale and shallot.
Dessert was the figurative icing on the cake with deconstructed, dainty and delicates little dishes of caramelised apple, fig, honey and oats; and plum with white chocolate, ginger, lime and edible flowers.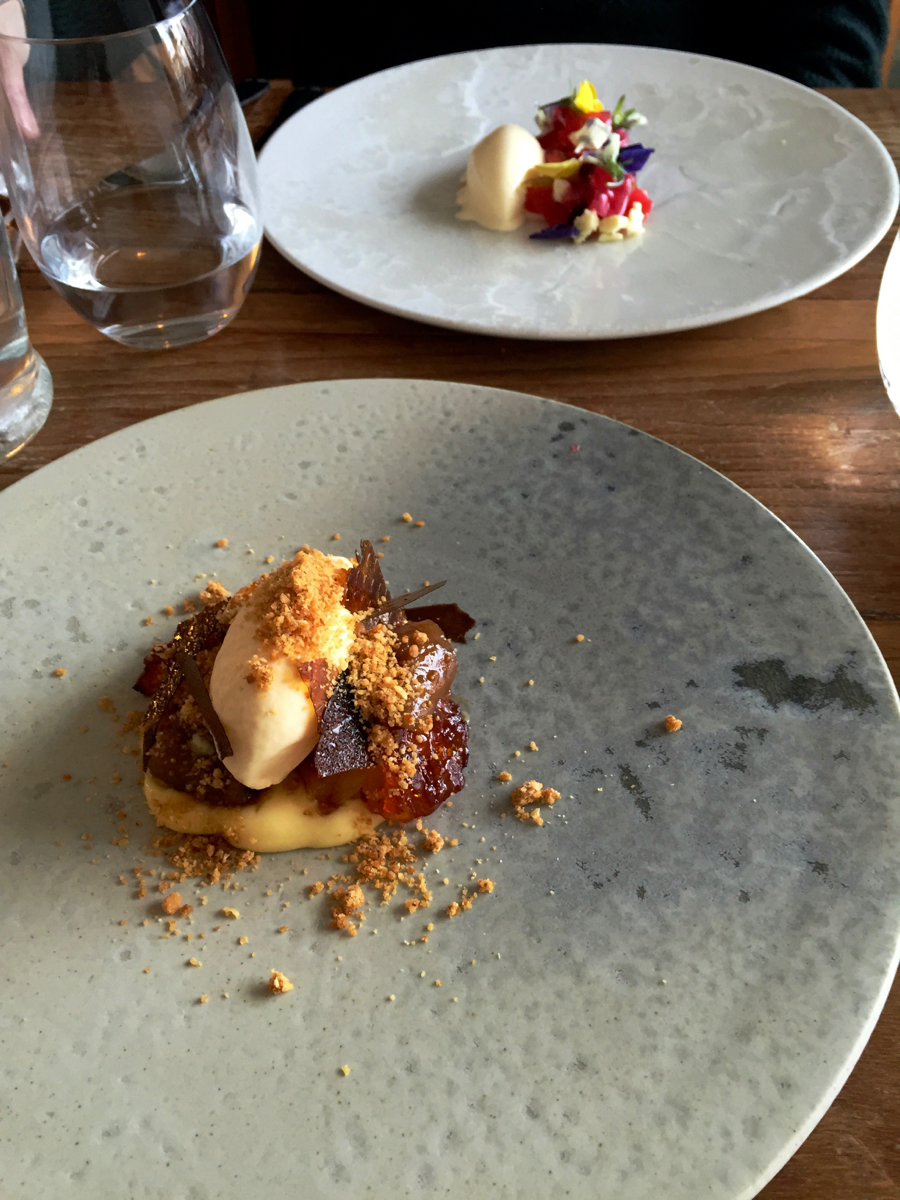 Sound sensational? It was, and OX needs to be on everyone's list for trips to Belfast, least of all to take advantage of the seriously good value lunch offer.
If you're far too busy for a spot of excellent value lunch, Ox is exceptional too as a special treat in the evening. The tasting menu is changing all the time and is exceptional. End your night with a nightcap, and a plate of cheese in Ox Cave, their cheese & wine bar directly next door!
For more on Ox Belfast, you can read our post!
Shopping
Walking 'round is simple because of the size of the compact city centre. The main thoroughfares are arteries leading to and from Belfast City Hall in the centre, and the city is neatly designed in little blocks, so it's hard to get lost.
For shopping, Castle Court Shopping Centre is slightly dated but well stocked. It doesn't compare to Victoria Square though, a modern, sleek and spacious arcade mixing high end and high street retailers with its anchor tenant House of Fraser and the only official Apple store on the island of Ireland. The stunning dome at the top doubles up as a viewing platform, allowing visitors to take in the panoramic vista. Some nice, if a bit chain-y, restaurants inside too.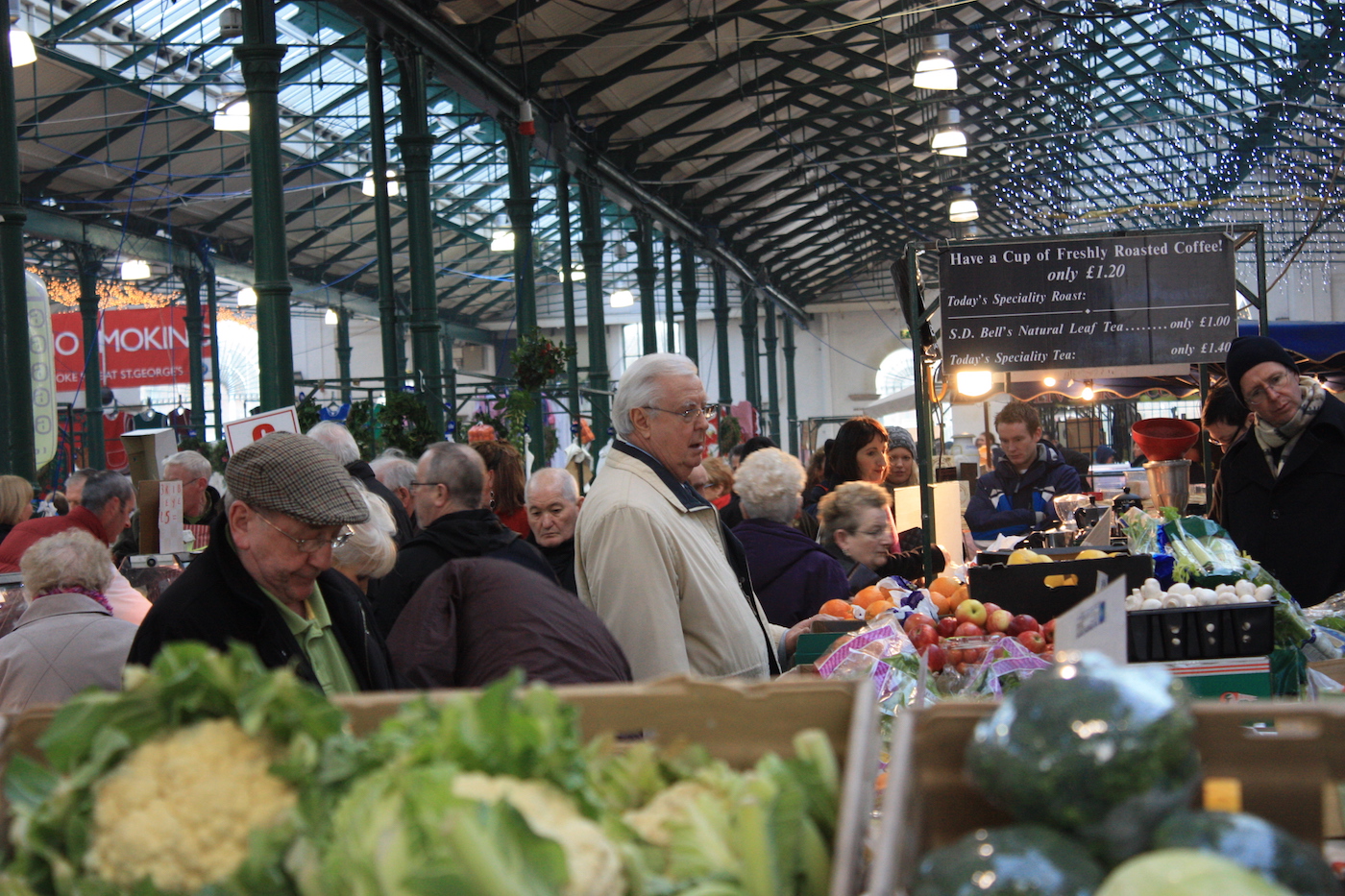 Every single time we've gone to Belfast, George's Street Market – the city's most famed food shopping spot housed in a splendorous Victorian covered market – has been closed, except for when we visited as young teenagers. We've obviously grown up with an unquenchable thirst for food and producers, so naturally we're chomping at the bit to get back and visit this amazing market of local produce.
Coppi
As dusk descended, we embarked upon a packed night of eating and drinking with a close friend of ours, a native of Norn Iron. To start, we tried Coppi –an Italian restaurant and bar specialising in cicchetti and cocktails – to enjoy a light bite of bar snacks and a couple of rounds of drinks.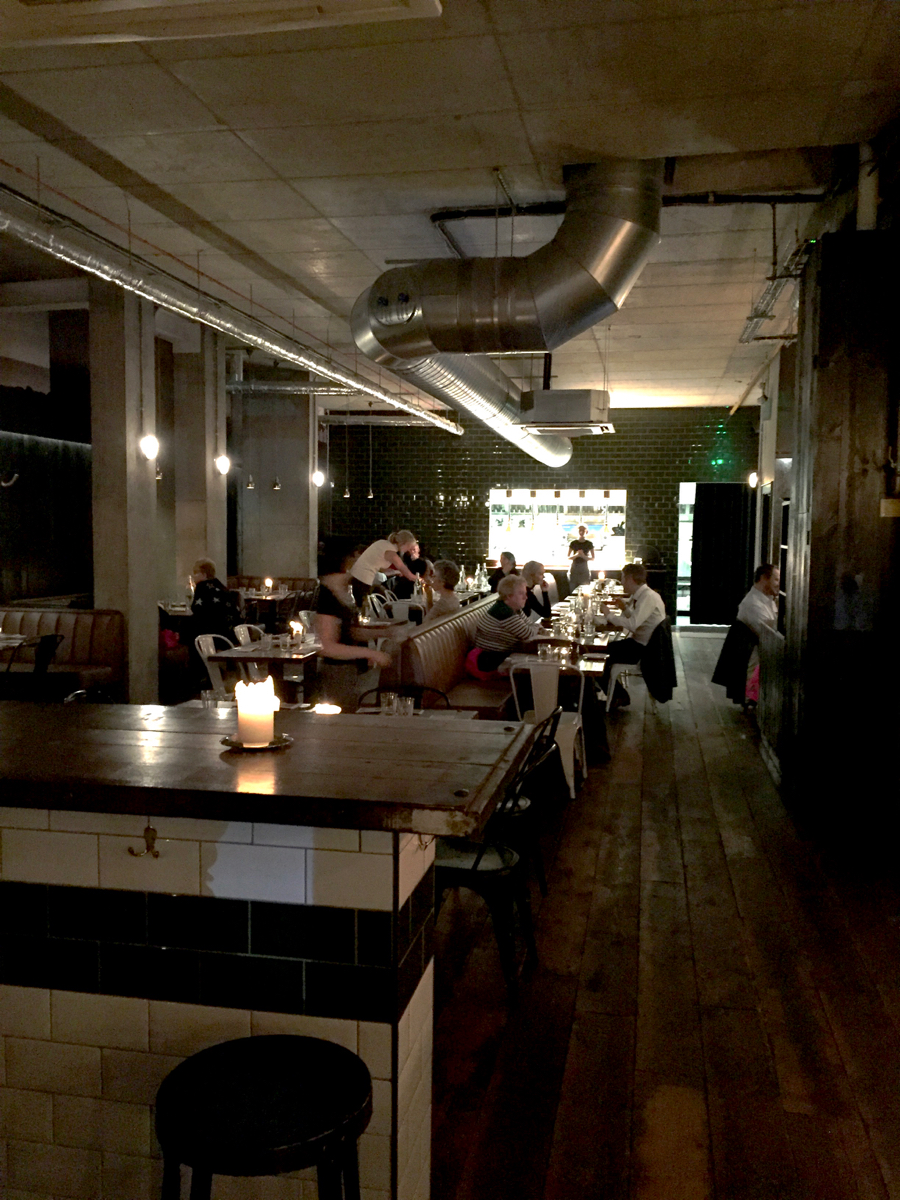 A wide selection is available on the menu, but we chose to get several of the bar specials on offer that evening including a cured meat plate, crab crostini, and roasted pepper frittata bites. We washed it all down with an icy bottle of Prosecco and a couple of the bar's signature cocktails. The interior is dark and romantic – lots of dark woods, heavy drapes, candlelight and tile with a modern industrial edge. The open kitchen at the centre back of the dining room, with its green tile surround, is an especially nice touch.
Coppi is a wonderful spot for a evening with friends- it's casual, cosy and the food is ideal for sharing. Later on for dinner, we stumbled just moments away as across the road sits Made in Belfast.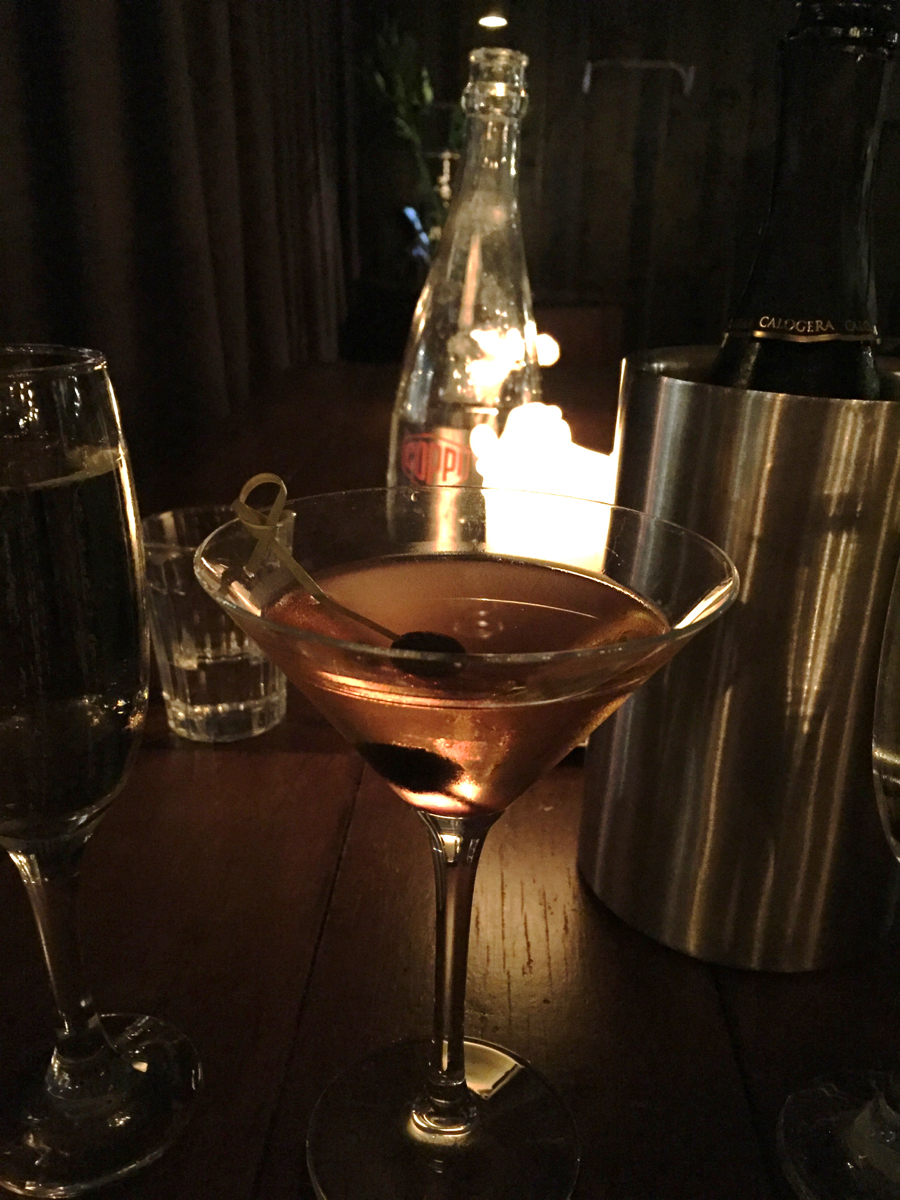 Made in Belfast
A fantastic restaurant and bar, which first  popped up in Belfast in 2008, Made in Belfast now has two branches (Cathedral Quarter and City Hall) plus another off-shoot – called Strip Joint – speciaising in steaks and proper Irish meat treated with undying love. We tried their City Hall branch a few years ago, so we wanted to relive the experience in the Cathedral location.
We ordered hefty portions of battered fish & hand-cut, beef dripping-cooked chips, served in an enamelware baking dish (that we used for a four-person roast,  just to put the portion into perspective) and served with mushy peas and curry sauce. We also ordered a fantastic, deep-flavoured venison burger and the roast chicken and potato gratin. All this was washed down by a number of cocktails, featuring the finest spirits and ingredients from around area.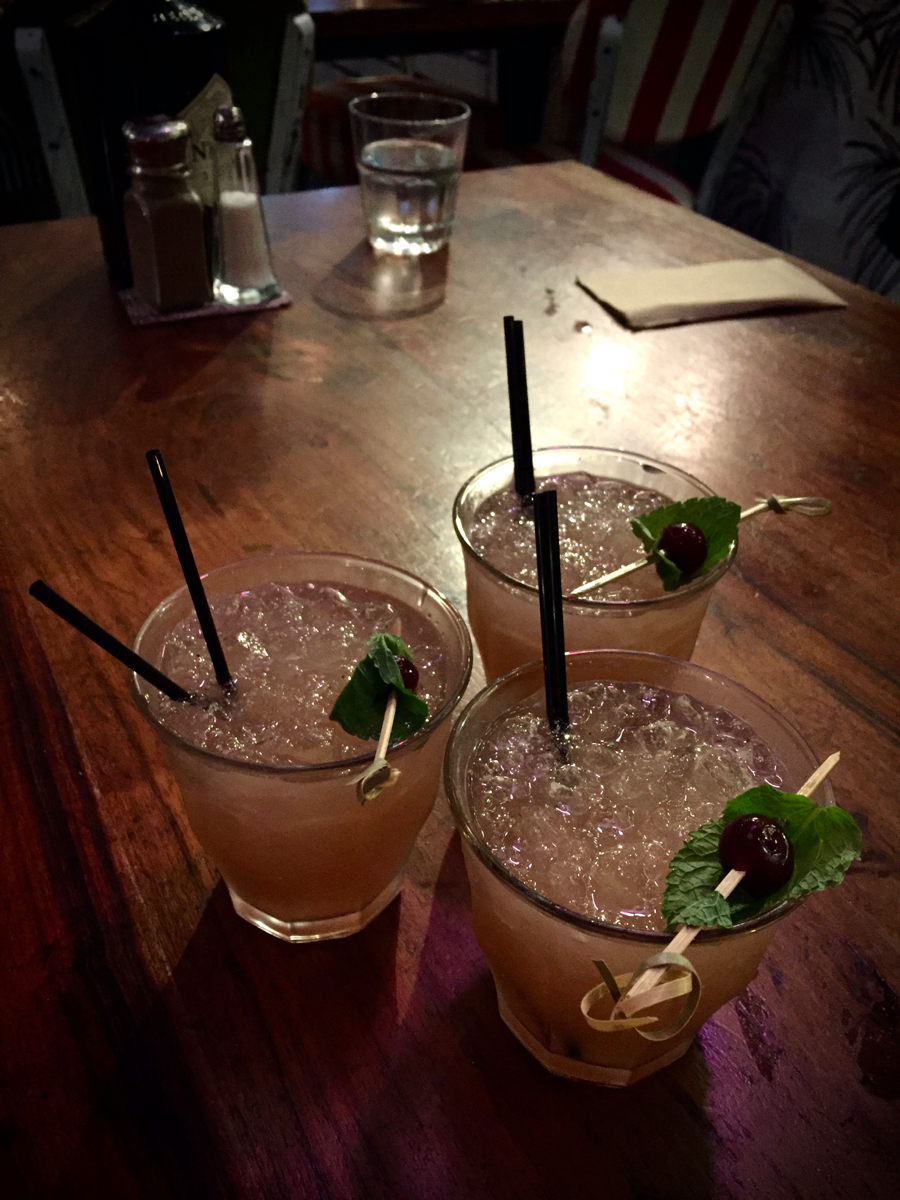 The Perch
As the evening continued, we jumped into a taxi to a brand new bar which our drinking buddy and local insider insisted on us trying.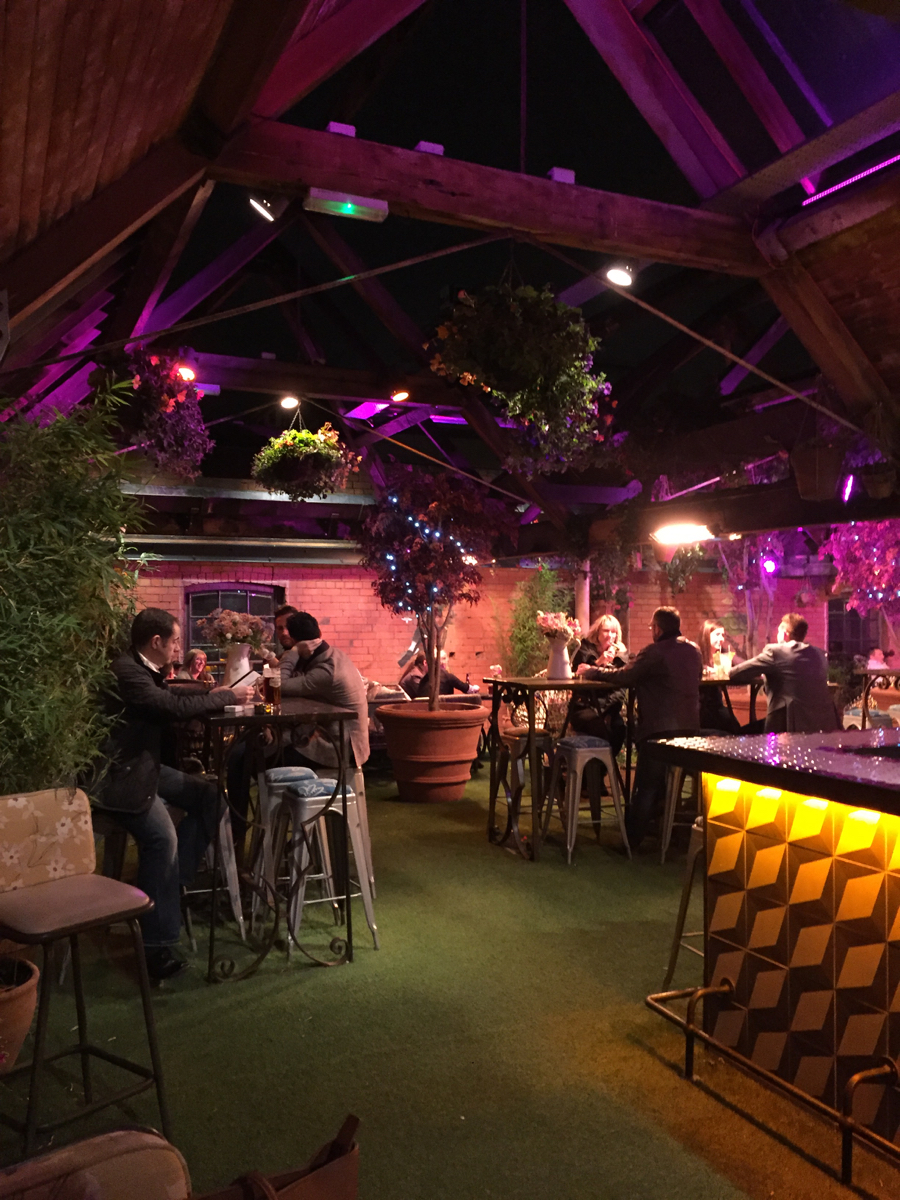 The Perch is a rooftop bar located on Franklin Street at a location called The Gate. When we arrived into a small courtyard, we approached an old cargo lift, which transported us to the top floor of the building with sweet music of birds chirping and harps playing soundtracking the ride.
What you walk out into is a semi-open-air venue styled with foliage, fake grass and pretty outdoor seating (lavish couches strewn with cushions and blankets; dainty metal, marble-topped high tables and stools) with the central bar serving exceptional cocktails, wines and chilled Champagne.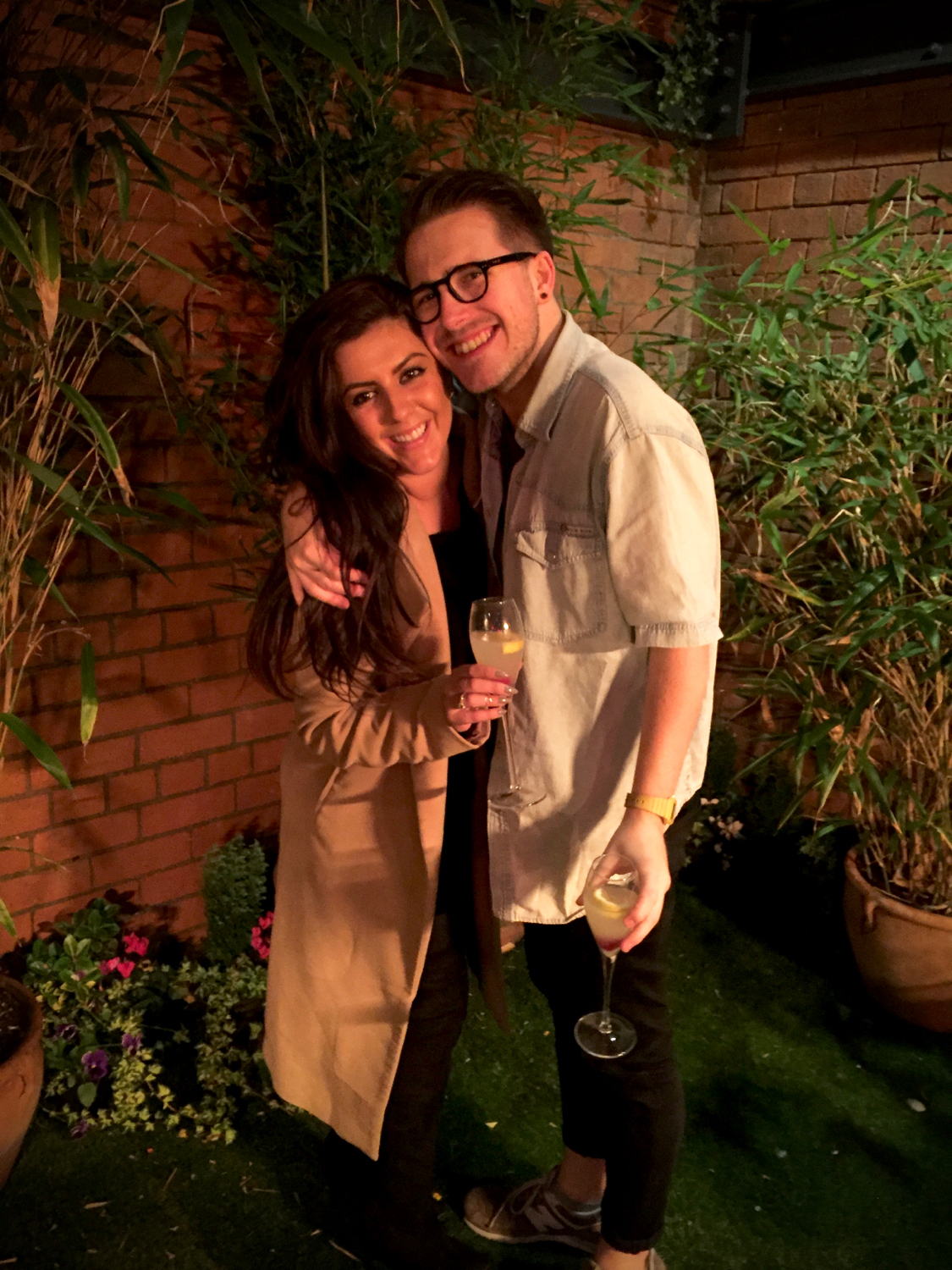 Open seven days a week 'til midnight/1am, it's another must-visit in the city – a see and be seen spot that you're guaranteed to enjoy. It's not a nightclub but it's so much more than a bar. Visit. Trust us.
Safe to say, we stayed up for another few hours drinking our body weight in wine in various spots across Belfast. You know the rest of the story – we woke up in a HEAP the next morning.
Bright's
We didn't want any of your fancy ass breakfasts with the state we were in – sourdough, sod off for now. Flat white, take a hike. We wanted supreme soakage, and we got it in the greasy spoon just on High Street called Bright's.  We've been before on a previous visit, and since then the old wooden 70s-style interior has been updated to a more modern, diner-esque look, but it still retains the charm we knew and loved from before. What charm is that? Real proper Northern Irish girls taking your order, presenting your massive breakfasts with all the collqualisms that we adore about the people of Belfast. "Ait's you naw love" "there yaaa arreee pet" (say it with like you're a female Eamonn Holmes and you'll come quite close!)
The menu is as long as the eye can see, but breakfast brings locals and visitors alike in their droves. Now don't expect perfection, this is very rough and ready, but it hits the spot and the no-frills turnaround is testament to this. There'll be none of your organic, hand-fed ingredients, but you will get a true taste of Northern Irish cusine in the form of an Ulster Fry. The key elements are the carbs: potato farls (known locally as "fadge") and soda farls.
Both ideal for soaking up all those saturated fatty juices which solve the woes of any hungover individual. What draws us back to this place? The Observer Food Monthly awards back about 5 or 6 years ago awarded Bright's with the Best Fry in Northern Ireland. We also loved one description which said of the tea, that "is is so strong, you can stand a spoon in it". Any place that does that, is a winner for us!
Belfast Food Tour
If food & drink is your thing, and we sure hope it is, we implore you to book on Caroline Wilson's Belfast Food Tour. Caroline is the fountain of knowledge of all things food in Northern Ireland and Belfast. She oozes passion for the great produce the region is becoming better known for. Starting off at the iconic St George's Market, you will snake through the city stopping off in pubs, cafes, and shops along the way, sampling everything from Fifteen's (a fridge cake made with digestives, marshmallows and glacé cherries) to salty dulse (a seaweed, often served as a drinking snack) to champ (mashed potatoes, with heaps of white pepper and spring onions). Well worth your time and money, believe us. Tell Caroline we sent you!
LGBT Belfast
It's 2017 and, as far as the LGBT community is concerned, the United Kingdom and Republic of Ireland are both perceived to be among the world-leading areas for equal marriage and gay adoption (trans rights has more of an up-and-coming visibility too). It's worth noting that Northern Ireland (like Scotland and Wales) has a devolved government and on certain issues doesn't have to take the lead from Westminster.

What makes us sad is that one issue that's not progressing is marriage equality, especially following the Republic's historic referendum passing in favour of equal marriage with a comfortable majority in summer 2015. Towards the end of 2015, the Assembly (NI government) passed a vote allowing same-sex marriage take place, only for it to be vetoed by the Democratic Unionist Party. The very opposite of 'democracy', you might agree.

With devolved government currently up in the air, with Same Sex Marriage being a sticking point, we hope this will be resolved sooner than later.. Regardless of this, Belfast has a strong LGBT scene, with gay bars such as the Kremlin hosting large scale and legendary nights, which often feature some of the city's top-tier drag queens. Union Street Bar and Maverick are also well worth a visit, whilst Queen's Quarter (aptly named, but this is after the university) has a vibrant community of students and young professionals and the LGBT society in QUB are always hosting events and meet-ups for both students and alumni.
Where to stay
We've stayed at a number of hotels in the city, including the Ramada Encore and the Malmaison, both reasonably-priced with lots of special offers and promotions. Our favourite so far has been The Bullitt, which opened in 2016 (read our post on it here!). The Ramada is great for parking, with a large multi-storey car park as part of the complex. Both five-star, The Merchant Hotel and the Fitzwilliam Hotel are also on our list, though naturally carry a premium price tag when you don't snap up a deal.
Travel
Belfast has two airports: Belfast International Airport which is to the west of the city, and George Best (Belfast City) Airport to the east. Over the years, more and more major airlines have moved to the latter, which we flew through. EasyJet and Jet2 fly in and out of International, but it appears to be mostly chartered flights. Ryanair fly from London Gatwick to Belfast International while Belfast City Airport, on the other hand, has regular flights by Aer Lingus, British Airways, KLM, Eastern Airways and IcelandAir (operated by Air Iceland Connect).
Getting to the city after touching down is a cinch, especially flying from within the UK as you basically walk straight out the door. Taxi and bus are your two options, but the Translink bus is great value at £2.50 one-way per person. They leave every 20-30 minutes, and you can ask the driver if they can stop close to your hotel, otherwise you'll be dropped at the Europa Bus Centre. Maybe opt for a taxi if you're in a rush, have no sense of navigation or have heaps of luggage.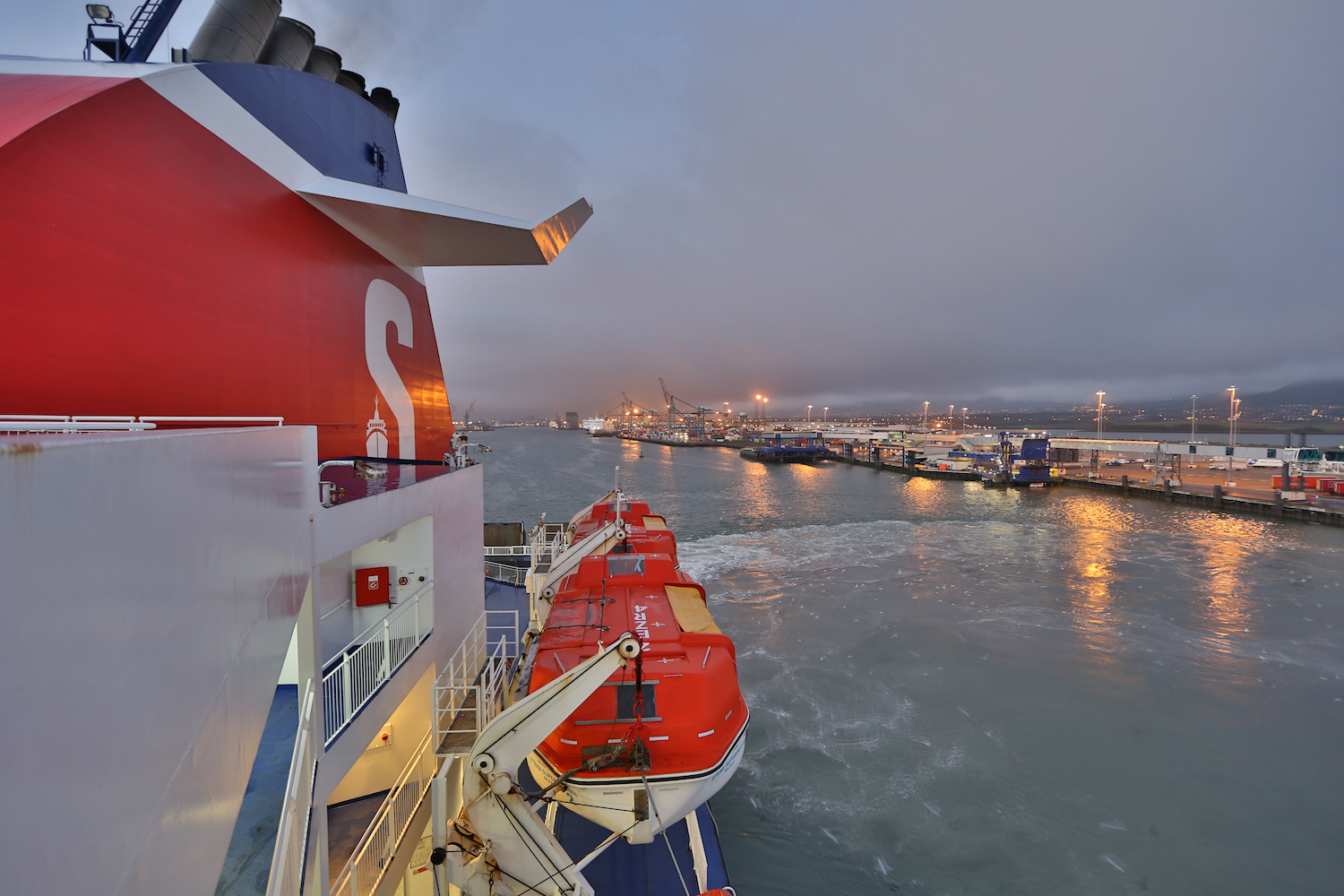 Of course, other options include the Stena Line ferry which goes between Belfast Port and Cairnryan (Scotland), Liverpool and Douglas on the Isle of Mann. Keep an eye out for regular offers for day trips!
If you're travelling from the Republic, the roads are fantastic with the M1 from Dublin right into Belfast. The Enterprise train from Dublin Connolly to Belfast Central has 8 services a day, Monday to Saturday (5 a day on Sunday). Buses from Translink, Bus Eireann and Aircoach are also available, frequent and affordable.