Dublin's never really put itself on the map as a perfect pizza destination. Though several international brands have set up shop, we've never really enjoyed their standardised, flavourless versions of the beautifully simple Italian classic. Like Goldilocks with her porridge, we're pretty discerning about what we do and don't like when it comes to pizza – too fluffy, overly cheesy, too yeasty, poor quality toppings… Now, at long last, enter Cirillo's, a modern Italian restaurant in Dublin city serving impeccable wood-fired pizza and a wider, classic Italian menu with all the right elements.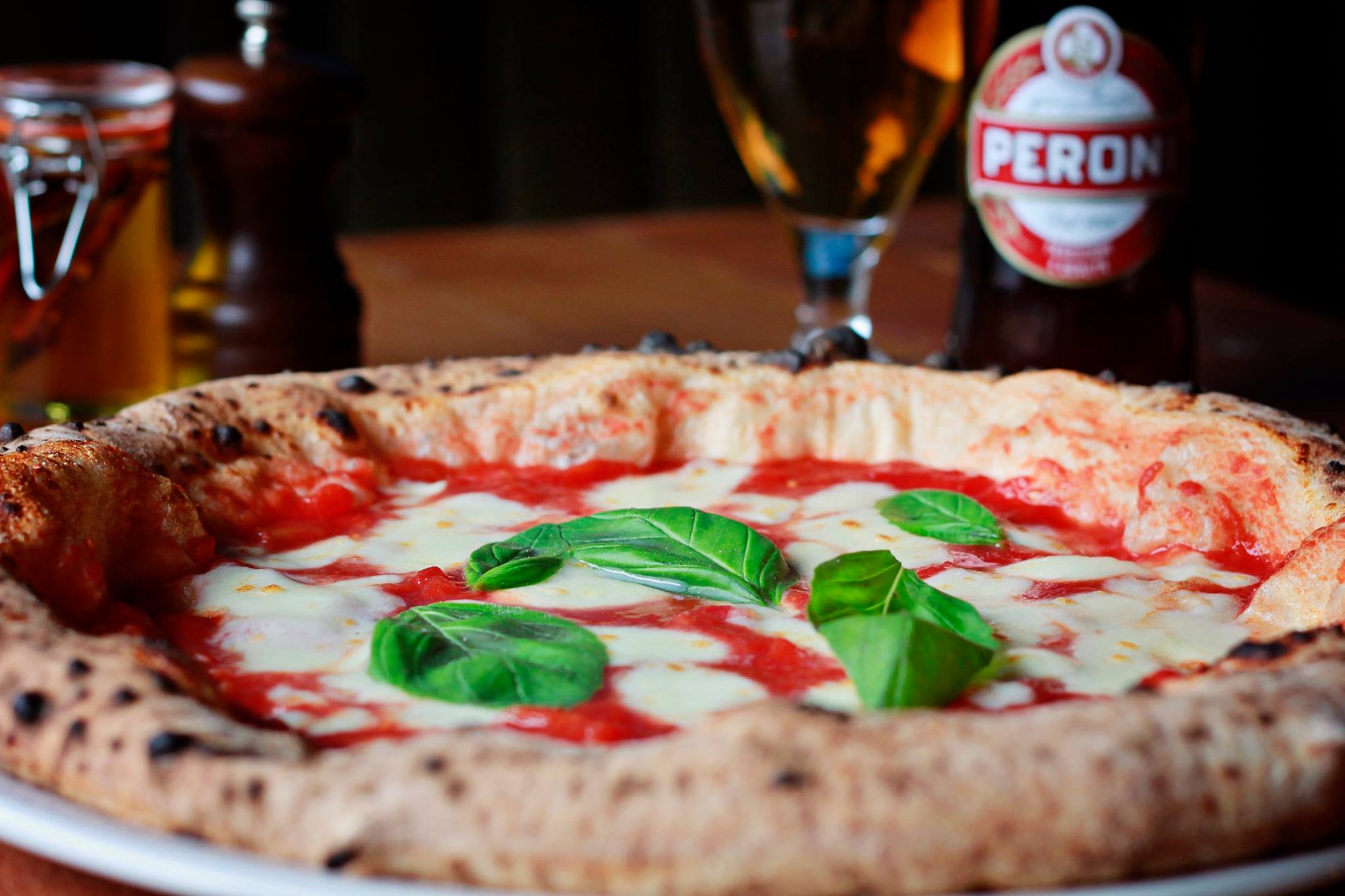 Sitting on 140 Baggot Street, this cucina Italiana opened in mid-2016 and it's a joy to see Dublin embracing this authentic slice of Napoli. We want to celebrate the arrival of Cirillo's by offering you the chance to win a pizza and Prosecco party for FOUR at Cirillo's! Read on to enter…
🍕Wood-Fired Pizza🍕
Born of Naples and now burning on Baggot Street, taking pride of place in the kitchen and on the menu is the wood-fired oven. Fuelled by a blend of Irish oak and ash, a wide range of both tomato-based and bianche (white) pizza emerge from its fiery belly, all perfectly crisp, chewy, tangy and soft in equal measure and beautifully burnished from that crucial lick of flame.
You might wonder who this Vera is that they keep referring to? No it's not nonna Cirillo, vera means 'true' in Italian and Vera Pizza Napoletana (VPN) – as proudly declared on their menu – refers to the modern movement for 'true Neopolitan pizza' in which restaurants agree and align, using only approved ingredients, techniques and temperatures to keep the true spirit and flavour of traditional Napoli pizza-making alive.
https://www.instagram.com/p/BF02DG8g9XQ/
Cirillo's' signature 30-hour slow-proved dough (a traditional recipe from head Pizzaiolo Luca) is stretched, topped and crisped and cooked with that unmistakable wood-fired flavour. We've tried a couple on the menu already and our favourites included the Carbonara (guanciale, black pepper, mozzarella and Pecorino) and the Nealo (buffalo ricotta, 'Nduja, lardo and mozzarella).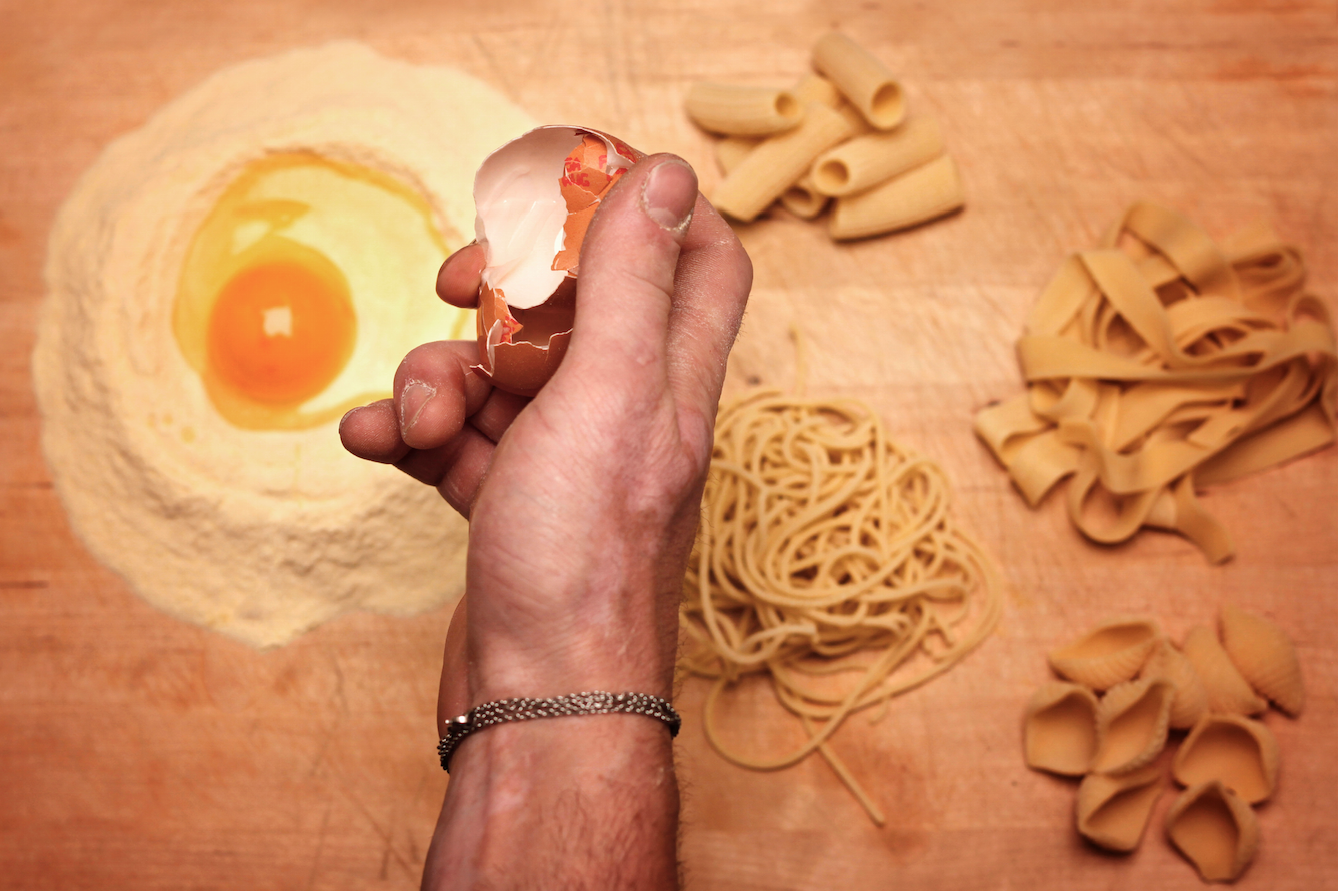 🍝True Italian Pasta🍝
Not pushed for pizza? The pasta dishes are just as glorious, like braised short rib fettucine; crab fusilli; or caserecce alla puttanesca with Kalamata olives, capers and cherry tomatoes in a garlic, basil and chilli sauce.
Cooling, sharp and creamy, desserts include lemon and ricotta mousse; vanilla and buttermilk panna cotta; and – like any authentic Italian restaurant worth its reputation – the gorgeous ice-cream is made in-house daily, of course. A cheese board mixes artisan Irish and Italian cheeses with grapes and fresh flatbreads whilst a choice of regional Italian wines from small producers and craft beers accompanies the lunch and dinner menus.
🍹Six o'clock Spritz?🍹
Aperitivo hour is an institution along the Mediterranean and at Cirillo's it's really unmissable. A stone's throw from Stephen's Green, stop by after work or before the night ahead for a round of Spritzes or Prosecco-based cocktails whilst enjoying antipasti such as calamari with black garlic aioli; tomato, basil and mozzarela aranccini; and a bruschetta selection of three different variations.
Open six days a week (Mon-Sat), lunch is served from midday – 3pm and dinner service runs from 5pm 'til late. You can keep up to date with Cirillo's on Facebook, Twitter and Instagram, whilst you can peruse the menu on the Cirillo's website.
🍾WIN: Pizza & Prosecco Party For 4!🍾
We've teamed up with Cirillo's to offer one lucky GastroGays reader the chance to indulge with a pizza and Prosecco party for four!
You'll head along on the evening of your choice with three of your favourite people and will be welcomed with a cocktail on arrival whilst enjoying a selection of antipasti🍅. Then, each will enjoy a wood-fired pizza🍕 of your choice as you toast with Prosecco 🍾and end in sweet indulgence with one of the traditional Italian desserts 🍨.
Sound good? Simply enter below!
To enter: You must follow @GastroGays & @CirillosDublin on Twitter, and tweet out a message to your followers for a valid entry
Bonus entries are given for visiting GastroGays on Facebook, and following us on Instagram!
*Terms and conditions apply. Prize must be redeemed by 1st December 2016. By entering this competition, entrants' emails will automatically be added to GastroGays mailing list. Entrants must be over 18 years of age & proof of age may be required by winner by Cirillo's. Entrants must be resident of island of Ireland and must facilitate own transport to and from Cirillo's. Winner's details will be shared with Presence PR to facilitate booking. Winner's prize includes a complimentary three-course pizza dinner for four people at Cirillo's, Lower Baggot Street, with a cocktail each on arrival and two bottles of manager's choice Prosecco for the table. Decision is final, no cash alternative available and prize is non-transferrable. This prize cannot be combined with any other offer and is subject to availability. Entries close at midnight UK & Ireland time on Saturday 10th October 2016.