A medley of global flavours this week – Spanish, Middle Eastern, modern Irish and regional Chinese – in the critics' reviews. From long-standing, Michelin-starred dining in Dublin city centre to a taste of true Chinese cookery in Sandyford, it's a mixed bag this week for our tenth outing of this feature, including a restaurant reviewed in the very same week we ate there. Our rounding-up and surmising of the restaurant reviews of the past weekend – this is Today's Chip Paper.
Chapter One

, Parnell Square North, Dublin 1
We're glad he asked, and not us; within the words of his own piece this weekend, Ernie Whalley writes "Ok, I can hear you saying, "What's he on?""
"Tobacco flavoured chocolate with bitters ice cream, whiskey caramel and malt is about an alluringly named dessert as I could conjure up. It lived up to its publicity, too, as sensory images abounded: of wandering around the wharves of Bristol in youth; of a malt loft in Islay; and of pirates hugger-muggering in smoky taverns." Case and point. Whalley ventured to one of Dublin's Michelin-starred haunts in his Sunday Times Ireland restaurant review.
The Sunday Times Ireland critic is transported by the dishes and flavours found at one of Dublin's most established fine dining restaurants – set in a northside basement, nonetheless – but says of the cooking (by Head Chef Eric Matthews under the direction of Ross Lewis) "food – really good food – does this to me".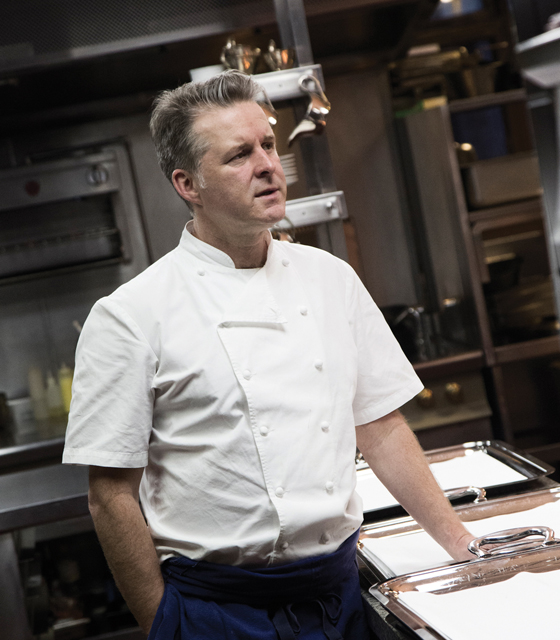 "Chapter One has undergone many incrnations of culinary style since it opened its doors, some of them subtle, some more obvious, as when the break with French classicism took place. Currently, the food is modern; not quite "cutting edge" but with a decided nod to what is going on in the culinary universe." Onto the food. Whalley was overjoyed to see "one of the world's oldest (and rarest) varieties of beetroot", crapaudine, on the menu. Unfortunate name aside, the crapaudine was "dried, rehydrated to concentrate flavour and juxtaposed with contrasts in flavours and texture via quinoa, yoghurt, lemon and lovage, a smart take".
Lots of dishes get mentions, including the "grilled "lasagne" of scallop, langoustine and crab, pickled seaweed butter and red dulse" as well as the "stuffed quail teamed with barbecued white asparagus", which he lapped up "praying no one asked for a morsel".
"I was away on Spain's Atlantic coast with my John Dory, chorizo (from the savvy Fingal of the Gubbeen Fergusons), squid, razor clams and sea buckthorn, the latter for which I have only recently acquired a taste," Whalley writes and it's a yes from us on all counts. Definitely the former but absolutely the latter, after spending six weeks in Sweden this year where, in Winter, sea buckthorn is on every menu.
Of the wine? Whalley lauds praise on a list "comprising several glasses made by folk I would consider friends" and recommends its variety, "taking you from a soundly chosen grenache/syrah at €8 to Krug, echezeaux, grange, yquem, wherever".
"This room is the antithesis of 99% of Dublin basement restaurants, which usually make me feel like I am camping on the banks of the River Styx. Elegant, restrained, modern and Irish, the ambience gives something for the food to live up to"
"Chapter One has had some impressive characters over the years. Today's team are maybe more low key", which may raise suspicions and worries in some readers' minds, which are quickly quelled as Whalley quips, "this maybe [sic] its finest era".
Hey Donna

, Rathmines, Dublin 6
In the same week that we dined at Hey Donna, Joe Macken's newest casual neighbourhood resto Hey Donna in Rathmines got a visit and a write-up from Gillian Nelis in her Sunday Business Post review.
"Middle Eastern Flavours and Delightful Dunkables" is the title of the review, and it's a savvy surmising of what's on offer here. Interesting reading this one, we've dined two or three times here  – an early dinner, like Nelis, being our experience of it this week – and a fellow blogger friend dined the day after. It's nice to have these three angles of experiences to compare. We loved it, and we've spent the week telling people it's one of Dublin's best new restaurants. We've long loved Macken's irreverent personality, enfant terrible attitude of the Dublin dining scene and pretty well-formed concept dining staples from his stable. From Jo'Burger to Crackbird and Skinflint to Bear (currently in hibernation), we've been fairly loyal and vocal fans of what he's selling and Hey Donna is the most spot-on to us. Plus, it's the food we love to eat and the kind of food that lit up London whilst we were there, so we're probably his ideal target audience and he's fairly nailed it if you ask us.
https://www.instagram.com/p/Bj2LzAKgAlJ/?hl=en&taken-by=heydonnadublin
But back to Nelis, who surmises a quarter-way through the review: "Hey Donna really does have an awful lot going for it. The menu is a delight, especially if, like me, you love Middle Eastern flavours". It was the sole dessert on the menu that sealed the deal for Nelis, saying "there's good reason they only sell one dessert… because it was one of the nicest I've had in ages". How bold of a restaurant to only have on dessert but a drinks list with no fewer than eight cocktails and four "signature" G&Ts? So what was it then? "A small but extremely satisfying serving of a chocolate and miso mousse, topped with a pistachio crumb, pomegranate seeds, slivers of roasted coconut and a quenelle of raspberry and rose mousse."
Aside from being dreamy sounding and like a Middle Eastern mirage appearing in the dessert to a sugar-starved diabetic, Nelis points out it's also vegan, made using aquafaba for "incredible creaminess".
https://www.instagram.com/p/BiXSooqgHfJ/
What else is good? Nelis points out the "khobz" (grilled flat bread) that comes either as a €1 side or accompanying some of the dishes – "I'd highly recommend for dunking" – and then says of the garlic toum "It's billed on the menu as "the best garlic sauce ever created", and while I'm not sure I'd go quite that far, it is certainly the most garlicky garlic sauce ever created. Avoid like the plague if you have an early meeting the next morning". We didn't opt for it yet, fearing its alliaceous bite, but we DEFINITELY want Hey Donna to put that stuff on a khobz with lots of lamb shavings and fresh, crunchy greens and pickled onions and call it a hipster kebab, because we will personally keep them in business after drunken nights in Dublin.
Nelis sidelined the spiced lamb mince which was a special on the day – it was a special the day we dined too, we ordered it, LOVED it – and went for a Berber-spiced chicken dish with coffee and cumin mayo instead. We won't hold it against her, that sounds like a russian roulette of menu ordering we wouldn't want to put ourselves through either. The seared lamb's liver main gets a serious thumbs up, "another triumph: perfectly cooked and full of flavour, this is the dish to change the mind of any liver-phobe in your life". We opted for the chopped (chicken) liver for an appetizer, served on dreamy Levain sourdough, and it was just the ticket.
In conclusion, Nelis writes: "It may be quite a while since Jo'burger's founder shook up Dublin's casual dining scene with his burger place, but he certainly hasn't lost touch in the interim. A few more Donnas dotted around the place would be just lovely". +2 here, Joe.
Sabor

, Heddon Street, Mayfair, London W1
"I confess I wasn't rushing down to Sabor when it opened in February," Marina O'Loughlin discloses in her Sunday Times Magazine restaurant review.
Elaborating, MO'L explains: "I knew the works of Sabor's chef and co-owner Nieves Barragan Mohacho from Barrafina and there was always somewhere that seemed twinklier to my magpie attention… After a few visits now, I'm suffused with regret."
Continuing: "Sabor is just joyful. I have now eaten pretty much everything on the shortish menu and daily-changing blackboards." It's refreshing to read MO'L effusing about a restaurant, given that the anonymous Glaswegian has been known of late to deliver a gut punch of a seething review, and somehow her writing flourishes like a summer meadow when it's particularly taking vicious (but not unkind or untrue) aim.
This week's review is a love letter. It's chest ripped open, heart beating voraciously, stars in their eyes stuff. So without further adieu, here's what's good in MO'L's books:
"little doughnuts topped with ice cream made from white truffle honey"

"deep-fried, salt cod and potato brandads-stuffed piquillo pepper"

"slow-cooked oxtail"

"arroz con salmonette (red mullet)"

"Turbot or brill, grilled in metal cages and anointed simply with ajillo allowing the creamy meat to sing"

"milk-fed lamb sweetbreads in a boozy sauce piquant with capers and topped with a frill of deep-fried kale to ground the ethereality of the glands.

"single, grilled carabinero (vast, scarlet, deep-sea prawns, a rare luxury) – a frightening amount of loot for wha amounts to a couple of mouthfuls. But what mouthfuls: wobbly, translucent brininess. Sucking its head is the second rudest thing you can do with your mouth, but the pleasure is all yours."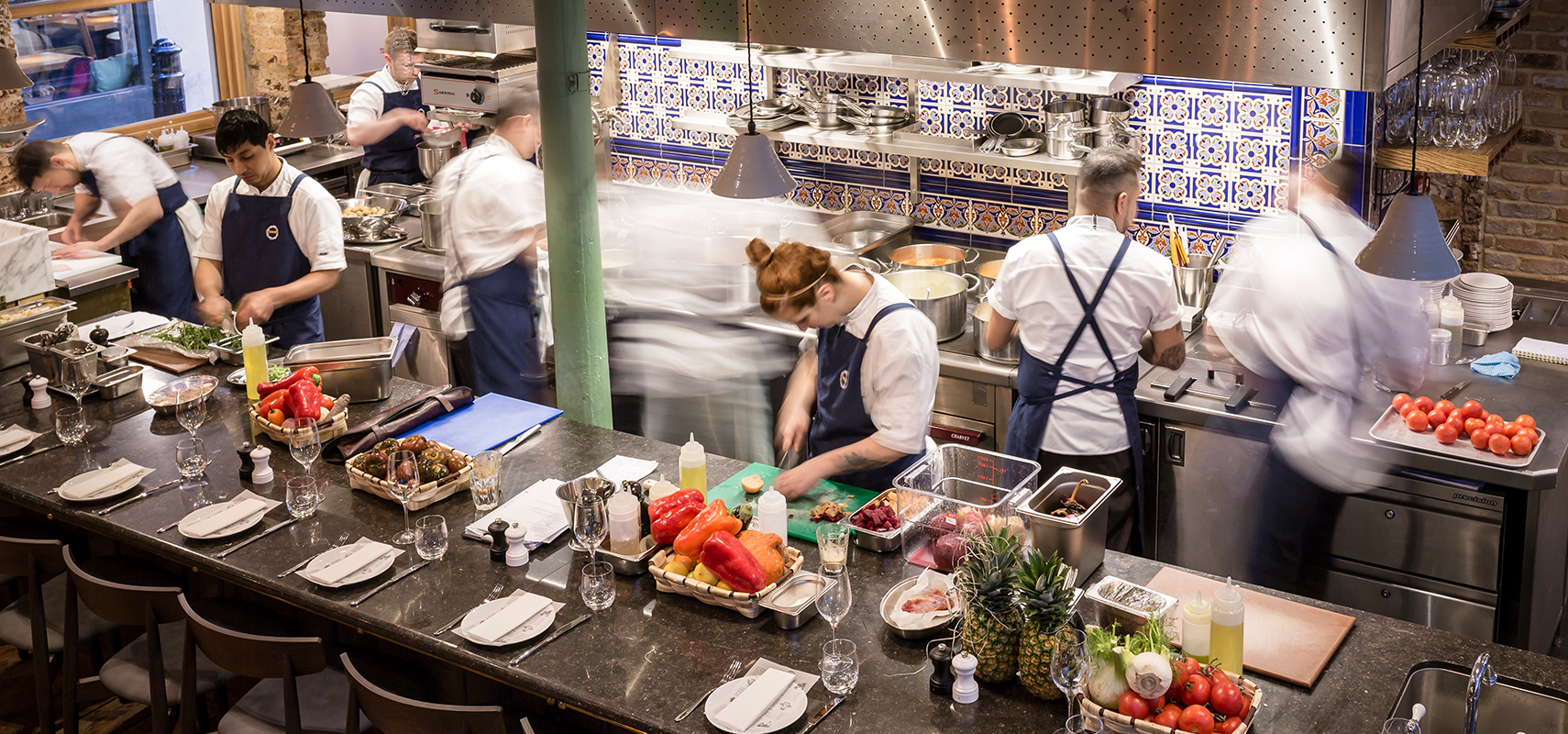 But, beware of slight errors. "Overexcited, I make rookie errors. Mohacho is unafraid of dialling up flavours way beyond 11, so it's a mistake to order presa Iberica in all its hollering, cumin and coriander-mojo verge before a duck dish".
And what's the setting like? "Groaning fish counter, the day's catch reclining on ice; porcelain beer taps; bustling, ceramic-tiled, open kitchen; deep bowls piled high with eggs." On the staff" "They've thought of everything…. so lovely, I miss them already." We all love a critic to be scathing, but isn't it nice to have a critic truly spotlighting somewhere that makes their heart swell? They are usually grumpy and seemingly fussy and complicated, but at the end of the day you do really want a critic to show and tell the best places to eat. Jay Rayner is great for doing that every so often, his words emblazoned on the pages of the Observer like a proposal in name-spelled-out-in-twinkling-candles. Catherine Cleary's been on the positivity bandwagon of late, 'til Five Guys festooned its unwanted self on South Great George's Street.
A final word from MO'L – "It's not groundbreaking or revelatory or reinventing the genre. But it is the kind of place the makes me glad to be alive".
From Spanish and Middle Eastern to Chinese regional cooking in south Dublin, Lucinda O'Sullivan reviews China Sichuan in Sandyford for the Sunday Independent Life Magazine.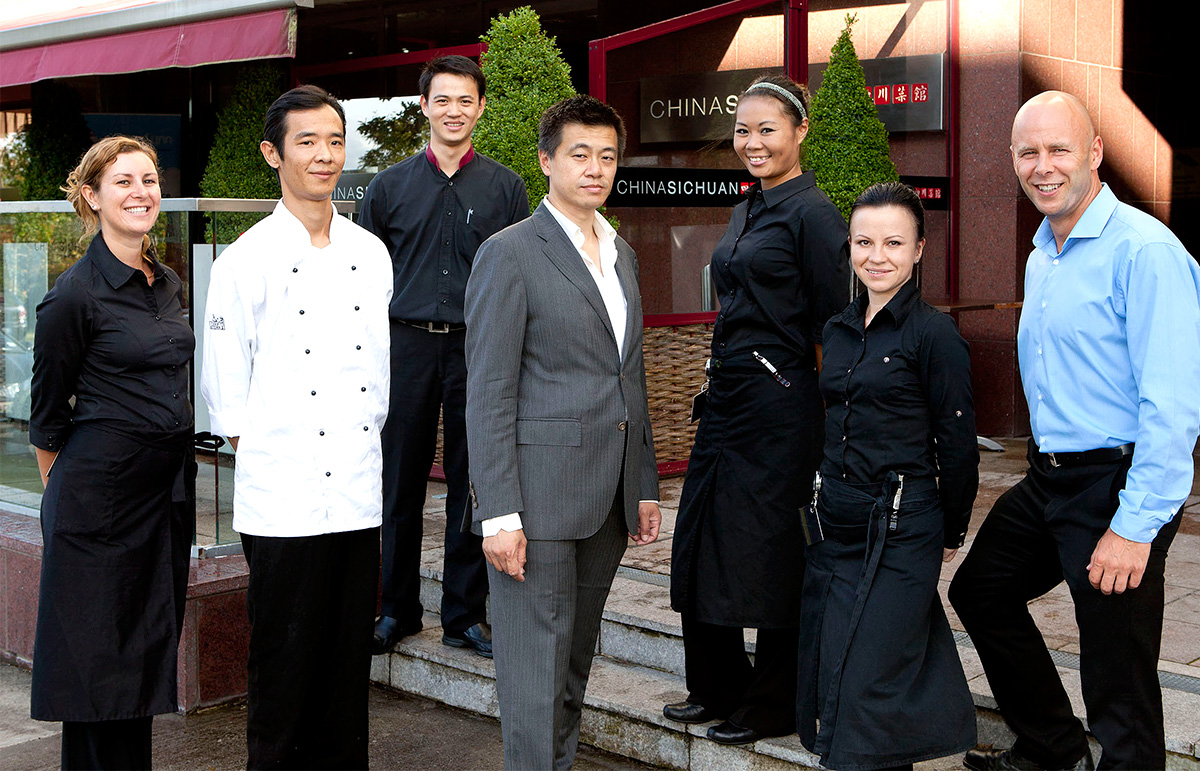 "Kevin Hui's China Sichuan is one of our longest-standing high-end Chinese restaurants. It was, for many years, run by his parents on the Kilmacud Road in Stillorgan, Co. Dublin before moving to the present location in the Sandyford Industrial Estate." This much-needed background is beneficial, because at Taste of Dublin in the Iveagh Gardens recently, everyone we spoke to earmarked Sichuan as one of the best stalls for food, to which we replied with confused faces – Who? Where?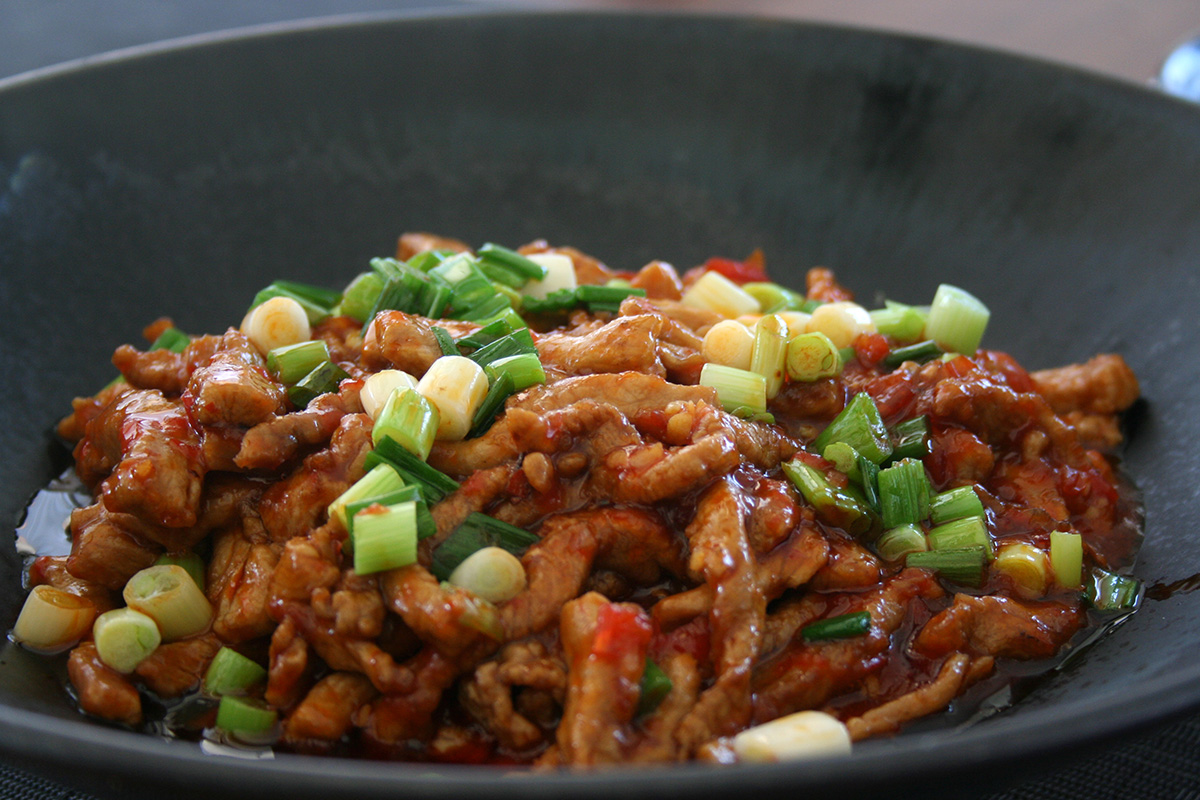 O'Sullivan began with soft-shell crab "served crispy on the outside with a soft centre, as this one was, with toasted almonds and chilli flakes" whilst her dining partner opted for the "quarter aromatic duck, sliced and ready to be rolled into little pancakes, with spring onion, cucumber and plum sauce".
Mains spotlighted include haozan beef – "tender, succulent, pieces of mature rib-eye… pan-fried and coated in a powerful, dark, richly sticky teriyaki and sake sauce, topped with sesame seeds, and sitting on contrasting clean-cut green beans" – which was enjoyed alongside luobo gao, "mouthwatering, light, sweet traditional Chinese 'turnip cake' pieces, pan-fried in XO sauce". Another of note was the Irish lobster – eek at that €36.50 price tag – served chopped "in a ginger and scallion sauce, on a bed of egg noodles" which "allowed the intrinsic flavour of the lobster to sing through, while the egg noodles were the perfect foil".
Nuala, City Road, London EC1Y
Giles Coren spends most of his review of Nuala in The Times talking about cricket. Go figure. He gives 6/10 to Nuala's food whilst pointing out on two occasions what it "looks like" – the first being an "All Bar bloody One", the second "the Gatwick Wetherspoon's". A stiff drink needed for this one….
Giles Coren is a shock jock, we all know that, so everything he writes needs a generous pinch of Maldon, which we try to do. Coren starts: "I booked Nuala thinking, because I had heard great things about the cooking, that it would be like those: elegant, refined, comfortable, plush. It isn't." Continuing, "the moment I walked in off the City Road, up the Old Street roundabout end, I knew I'd made a booboo. It had a high, high ceiling, concrete floor, big open windows to the traffic-bombed urban highway, pissed young people in bad clothes staggering around, the din of a live band doing (actually not bad) Clash covers downstairs, uncovered tables spread around the huge floor in a pubby higgle-piggle…" It's almost as if he expected Core by Clare Smyth. It's a restaurant that has an Irish sheebeen underneath, like, come on Coren, do your research.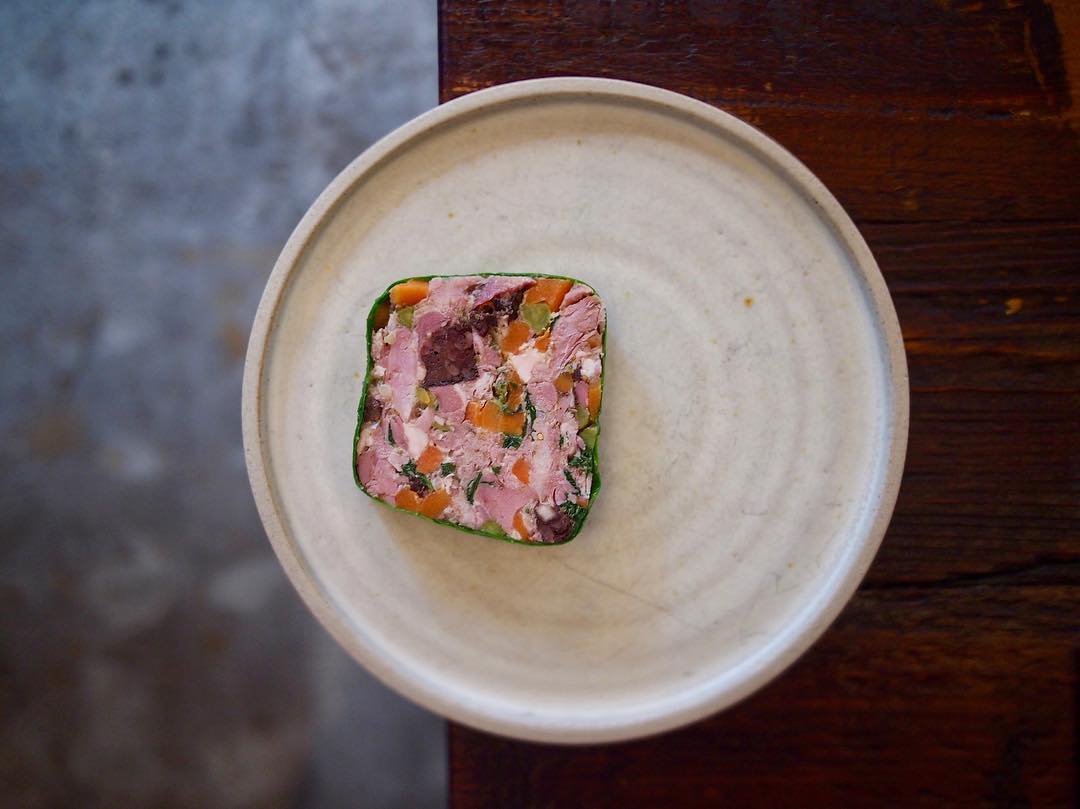 In true *LONDON* fashion Coren embraced his own inner hipster-Instagrammer and ordered basically the whole menu. He eats everything and then eats his words. Aside from consistent whinging about impressing his dining companions and the general vibe of the place – he gives the 'space' a meagre 3/10 – Coren remarks "the food was great. Really great."
"The crab toast was draped with a thin layer of lardo, just melting onto the shellfish; pork crackling things with discs of jellied eel on top… drew wows. The ham croquettes were crisp and sticky; a top-class beef tartare with an egg yolk on it, grilled bread and grated Westcombe cheddar; furls of Romaine lettuce with a delicate egg cream, mussels with crunchy crubeens (note: um WHAT? As two Irish guys we need to try this, 'cause we can't believe it, those are pigs trotters btw for the uninitiated); a ham hock terrine, some good burrata with broad beans and sorrel; a standout dish of orzo with cuttlefish; a vast lamb shoulder, melting off the bone into its aubergine and onions; a whole chicken fresh off the rotisserie, terrific crunchy chips, bowls of dense, earthy new potatoes, a somewhat baffling artichoke pie, good red wine…"
Today's Chip Paper returns next Monday