Mussels are one of our favourite things to eat. Simple, fast, fresh and full of flavour. We adore visiting Dublin's ETTO, which we've written about before, where nine times out of ten, we'll order their 'Nduja mussels. Now, as you know, imitation is the greatest form of flattery – but we'd rather create our own version of their incredibly popular dish rather than trying to replicate flavour-for-flavour.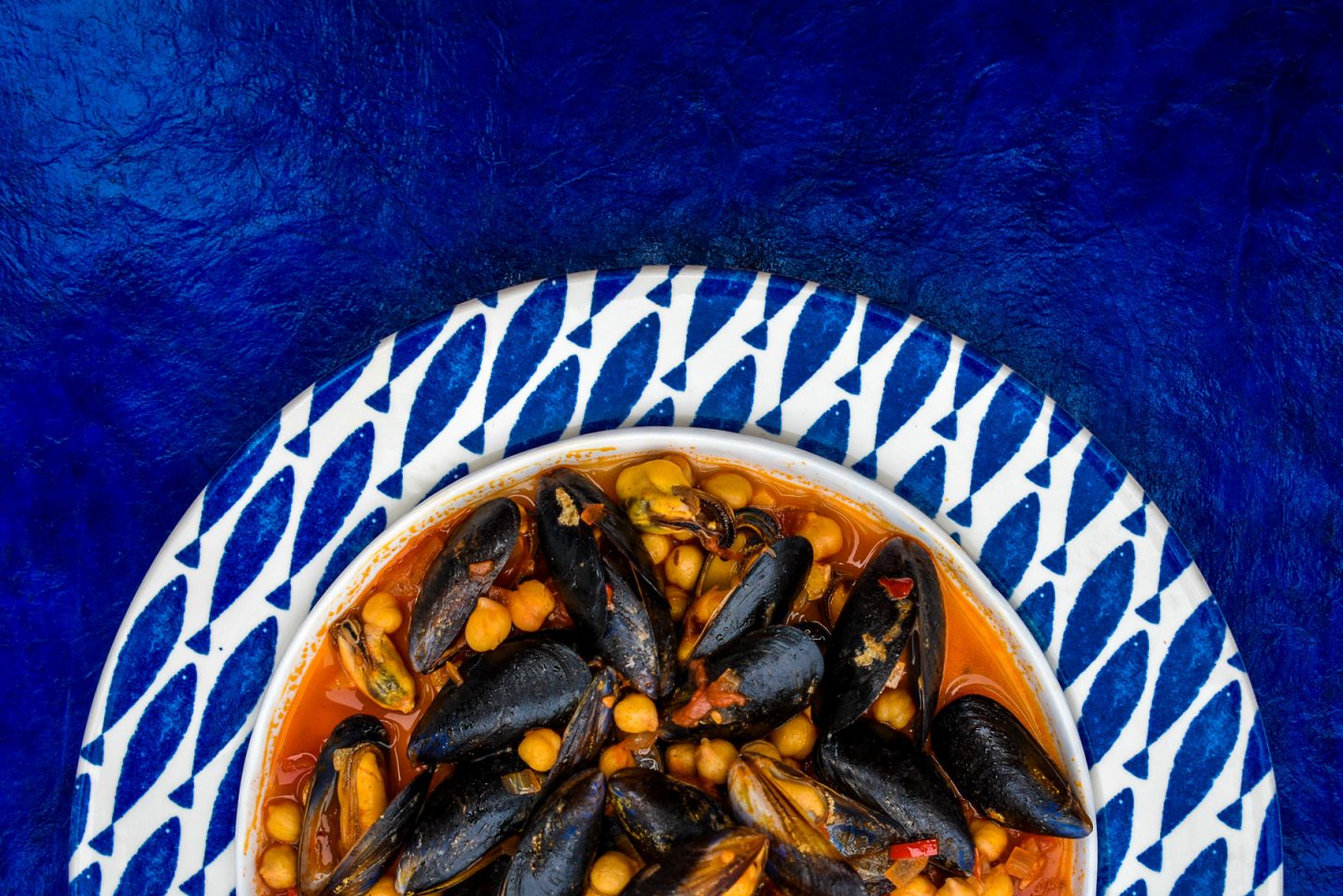 Since we've spent a couple of different trips in Spain and Portugal this past year, the flavours here are something we're so comfortable with and ones we now seriously crave. Seafood and spice go so well together, and Ireland has a true bounty of shellfish that should be celebrated. We're so happy to be working with Bord Bia, Ireland's food board, on their #FlexYourMussels campaign this summer and we want you to think about picking up fresh mussels in the supermarket, or indeed choosing them as you dine out over the next few months. As an ingredient, they're simple to cook, high in protein and iron and don't break the bank. Flavoursome as they are, these meaty molluscs provide the perfect canvas for tonnes more flavour to a simple and straightforward dish. Make mussels the star, we say!
You can make this entire dish in about 15 minutes and whilst it requires little work it delivers on incredible flavour at the table. We love to serve this with gorgeous crusty sourdough bread,
🌶 Spicy Mussels with Tomato, Chickpeas and 'Njuda

🍅

Serves 2 (or 4 as a starter)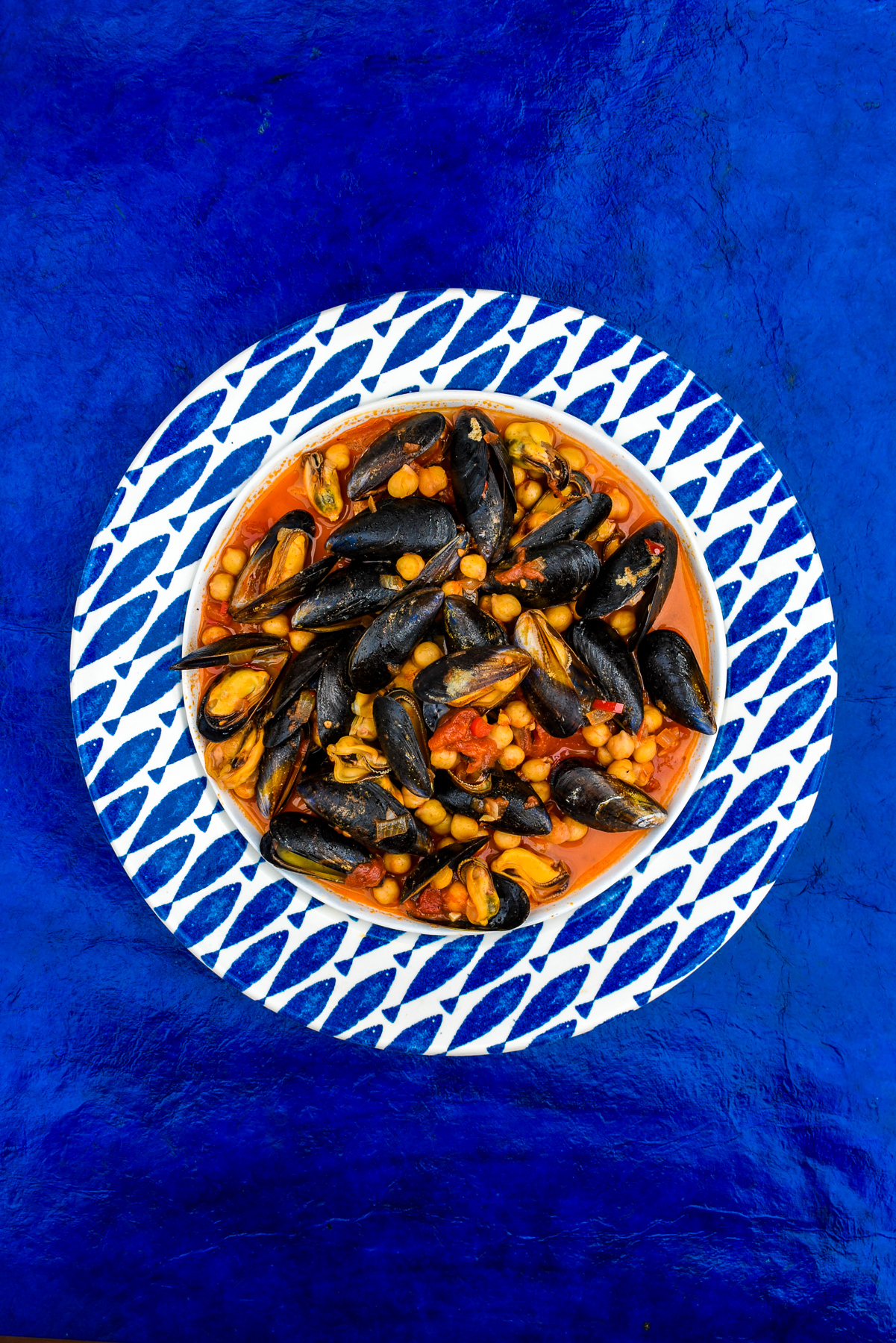 INGREDIENTS
1 kg Irish mussels, scrubbed and de-bearded
2 tbsp olive oil
1 onion, finely chopped
2 cloves garlic, peeled and chopped
1 tbsp smoked paprika
1 red chilli, finely diced
400g tin chopped tomatoes
400g tin chickpeas, drained and rinsed
1 tbsp 'Nduja paste
Salt and freshly ground black pepper
Handful of coriander leaves, roughly chopped (parsley if you don't like coriander and basil if you prefer a sweeter, more subtle flavour)
To serve: Sourdough toast
METHOD
1. In a large saucepan over a medium heat, heat the oil. Add the onion and garlic and cook for five minutes until translucent and soft, but not coloured. Tip: it helps to sprinkle a little salt on the onions and garlic at the start.
2.Then, add the smoked paprika and diced chilli and cook for a further minute or two.
3. Add the tinned tomatoes and chickpeas and stir in the 'Nduja paste, whist swilling out the tomato can with a generous glug of water and seasoning the mixture. Then, increase the heat and bring to the boil. 
4. Add the mussels, pop on a lid, reduce the heat to medium-low and cook for 4-5 minutes, shaking the saucepan a few times until the mussels have opened. You're steaming the mussels in the sauce, so once they're all open, you're ready to eat. Note: Discard any that have not opened.
5. Taste the sauce for seasoning, sprinkle over the chopped herbs and serve immediately, with some griddled or toasted sourdough slices to mop up that gorgeous spicy sauce.
This is a sponsored post in conjunction with Bord Bia to help promote #FlexYourMussels, a campaign highlighting the benefits of eating more mussels this summer. For more recipe inspiration, visit the Bord Bia website.  Click here to find another recipe from us in this campaign.