A fabulously decadent and delicious twist on classic French Coq au Vin, Champagne chicken (or coq au Champagne) is ultimate party food –– ideal for dining occasions where you want to totally impress guests when entertaining, but the secret to this dazzling dish is how simple and straightforward it is.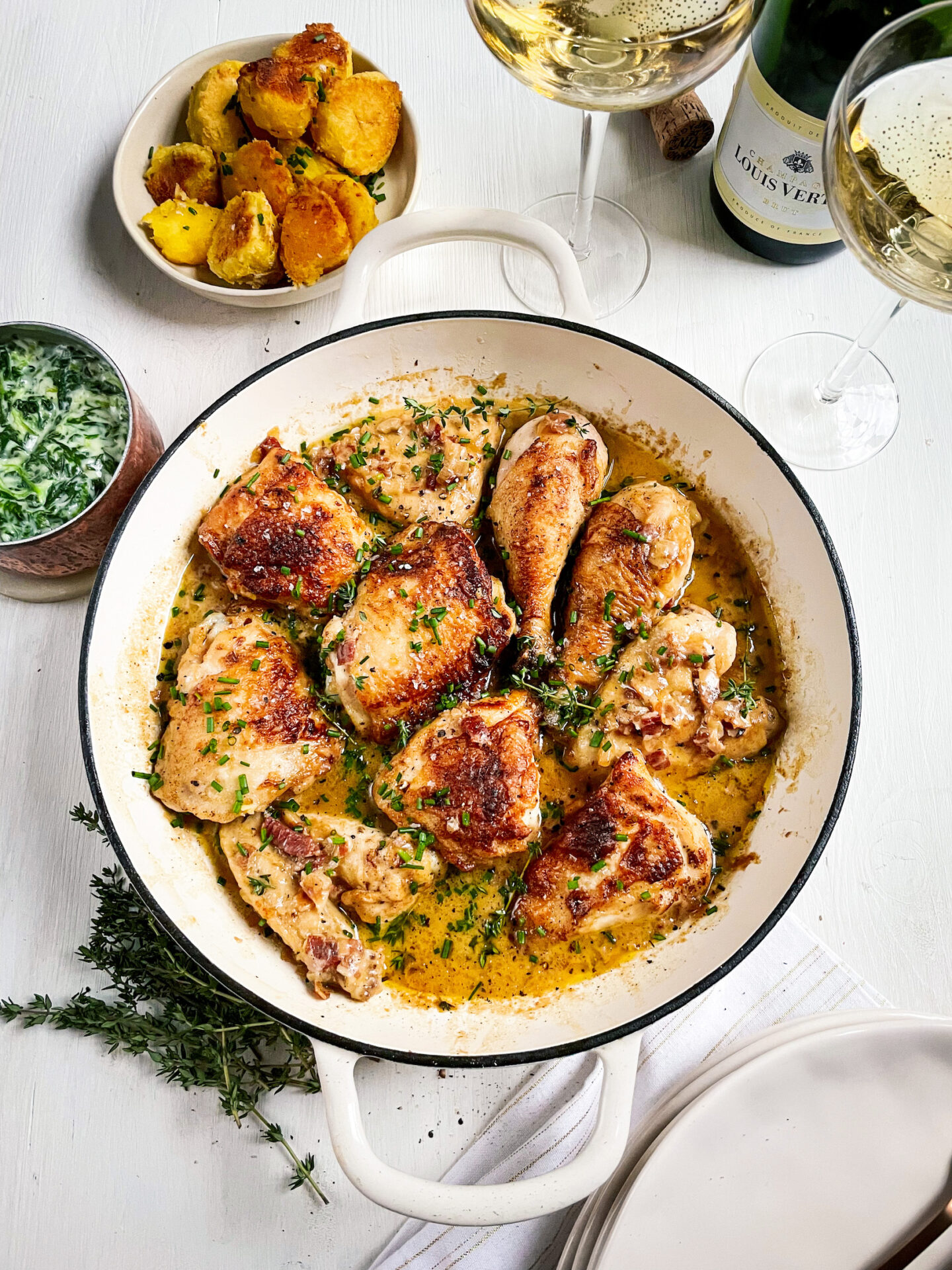 Ingredients
• Whole free-range chicken, jointed into 8 pieces*
• 150g unsalted butter
• 1 medium white onion, finely diced
• 3-4 large cloves of garlic, sliced
• 1 tsp Dijon mustard
• 100g smoked bacon lardons/streaky bacon, cubed
• Approx 350ml double cream
• 400ml Champagne (we used Louis Vertay Brut from M&S, but choose your favourite)
• 500ml chicken stock
• A handful of sprigs of fresh thyme & one bay leaf
• Seasoned plain flour, for dusting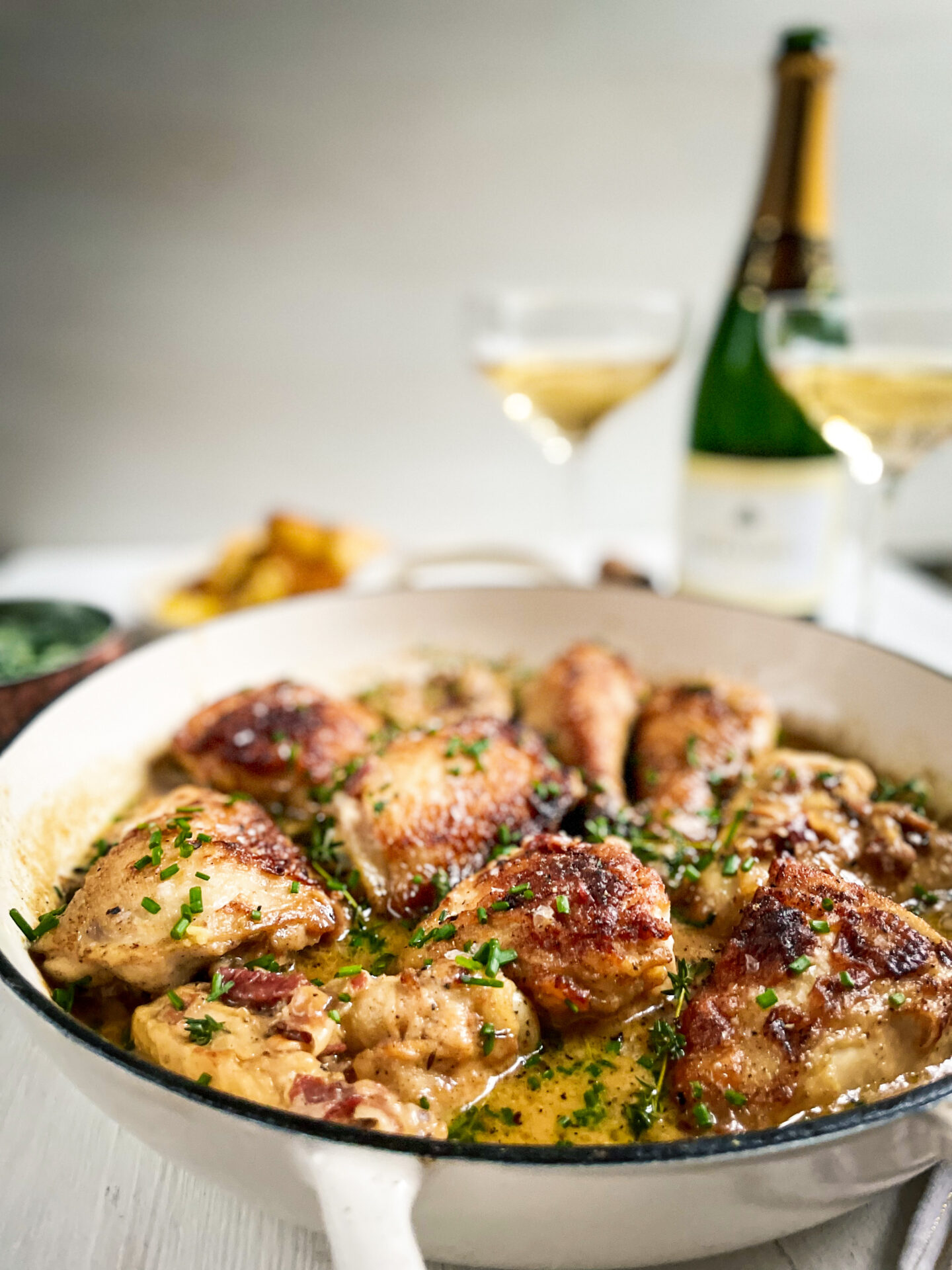 Method
1. After jointing the chicken (*note: you can break down each breast further into two pieces each to make 10) coat each piece in the seasoned flour, shaking off excess.
2. Meanwhile, melt the butter in a tbsp of oil (to stop burning) in a large stovetop casserole pan
3. Fry the chicken, skin side down first, and turning every few minutes until golden all over, then remove to a dish to one side.
4. Next, introduce the bacon, garlic and onion in the same pan with the butter and juices, allowing to sweat and soften for 4-5 minutes on medium-low heat, avoiding anything burning or colouring too much.
5. Follow by stirring in the mustard, chicken stock and Champagne then allow everything to reduce by a third to a half. Finally, on medium-low heat, stir in the cream and then return the chicken to the pan allowing the mixture to thicken.
6. Serve the dish with potatoes, thick ribbons of pasta or just a few of your favourite sides, and of course with a glass of Champagne to sip alongside!