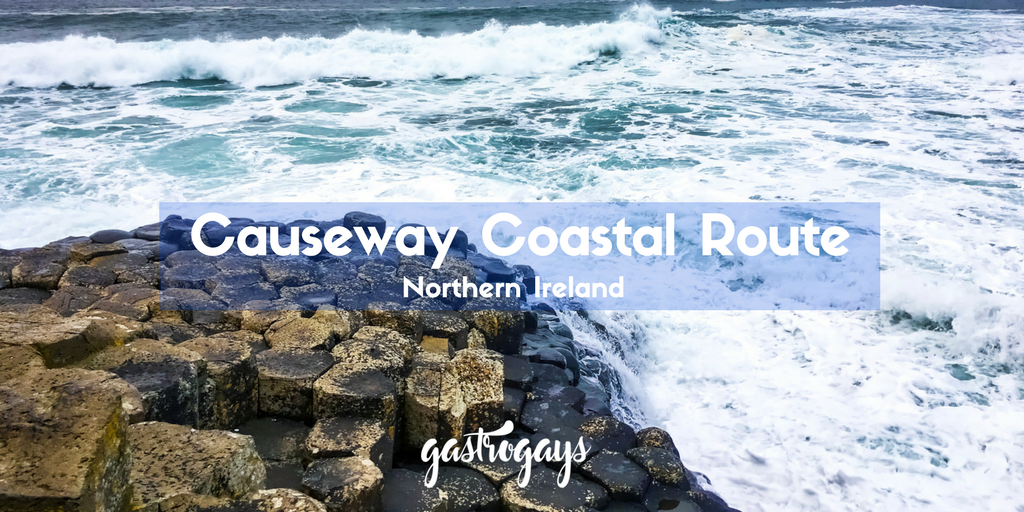 Hitting the open road, passing little villages, breathing in the coastal air and being absorbed by the rolling countryside; a driving holiday may sound like something a pair of past-it parents might plan, but there's really no better way to see a destination to its fullest. The UK & Ireland boast so many picturesque driving routes but Northern Ireland's Causeway Coast is truly one of the most breathtaking.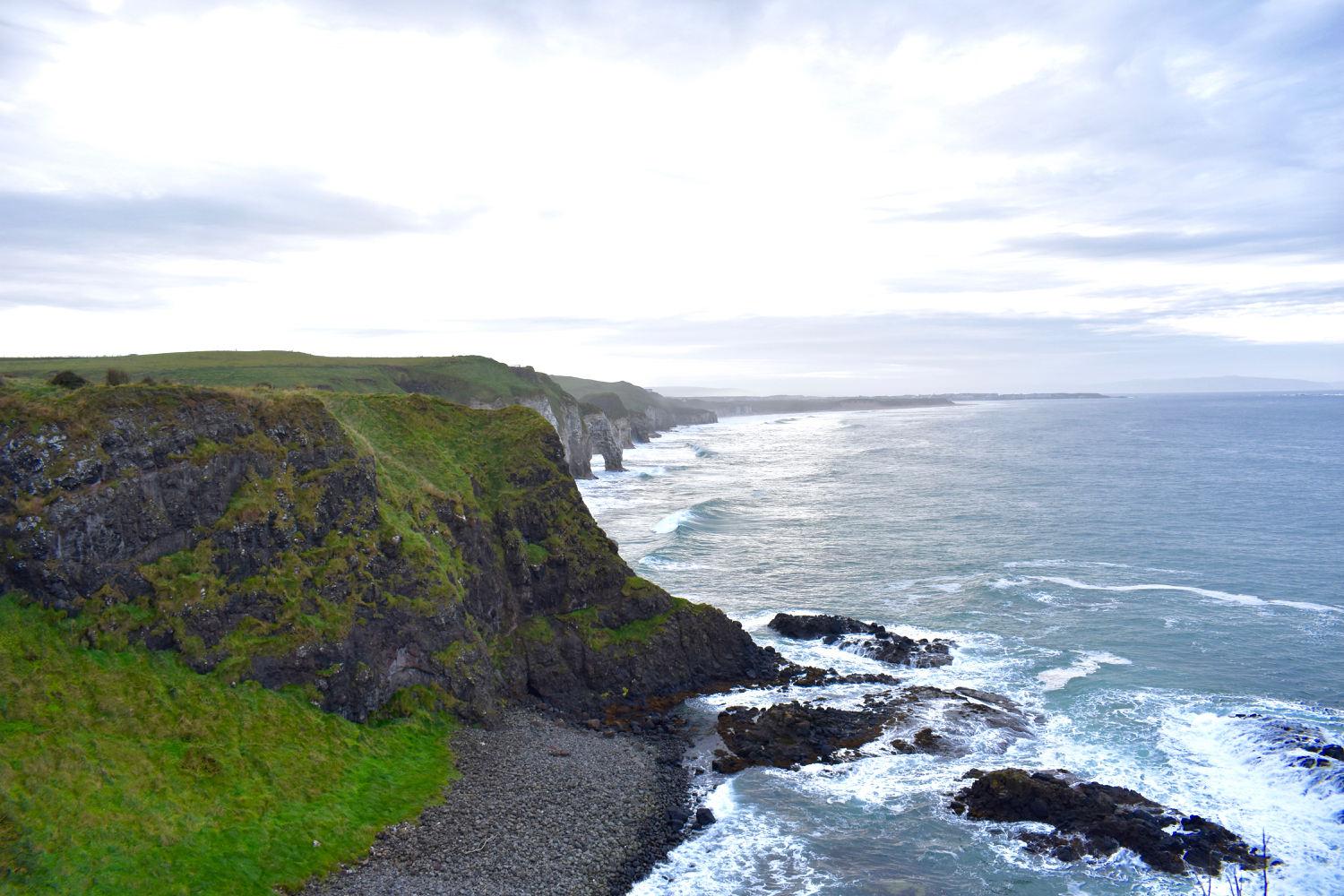 Two days on the open road from Derry City/Londonderry to Belfast city brings you along the Co. Antrim coast taking in castles, temples and natural wonders, not to mention incredible food and drink.
A recent Capital of Culture (2013), we began our driving trip by flying into Derry (as we lived in London at the time), which is both the second biggest and the most westerly city of Northern Ireland. To get your bearings, a brisk walk along the original Derry City Walls is a must, followed by a visit to the city's centre point nearby, the Guildhall, which boasts incredible architecture and houses an interesting, interactive exhibition on the history of the Ulster Plantation and Derry's beginnings. As two guys who grew up in the Republic of Ireland, it was even eye-opening for us to understand more of the history of English rule on the island and the beginnings, effects and lasting damage of the English Plantations. You'll learn lots!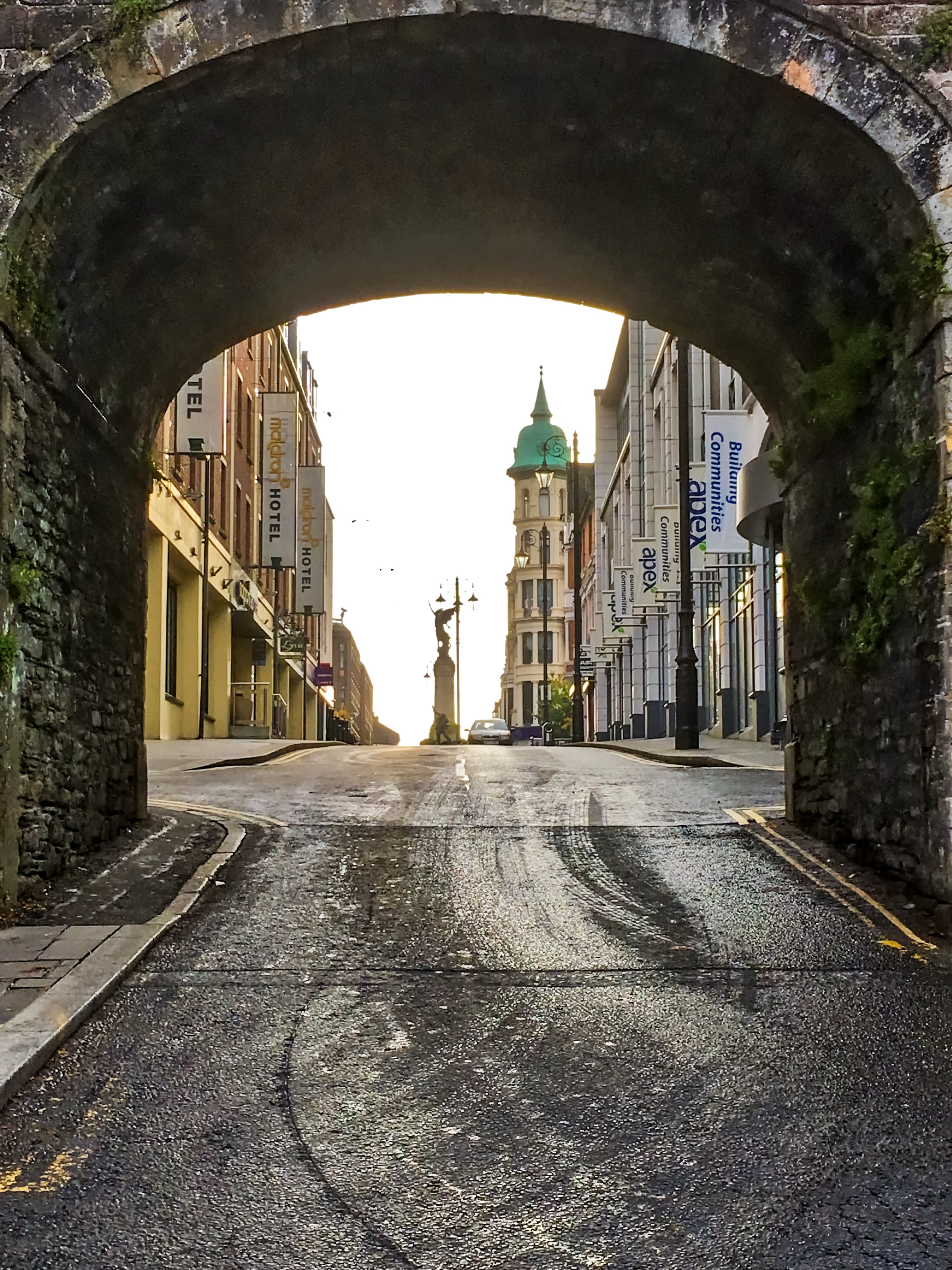 Heading across the iconic and unusually-designed Peace Bridge, dinner was booked at the new Walled City Brewery, whose team can proudly proclaim to literally organising piss-ups in a brewery.
This craft beer emporium has a talented kitchen, its delicious menu propped up by a wide selection of local brews, unique cocktails and a globe-trotting gin menu. Afterwards, pints were supped late into the night (alongside a spot of traditional music) at popular local watering holes Blackbird. We've heard Sandinos is great too!
Sitting just inside the city walls, the Bishop's Gate Hotel is an ideal spot to rest your head for a night. This newly-redeveloped, plush four-star hotel is pristine, perfectly-sized and luxuriously comfortable. It's also a purveyor of an exceptional Ulster Fry – no trip to NI would be worthy without sampling this cooked breakfast featuring 'fadge', more commonly known as a potato farl. Click through above to read our full post on the hotel.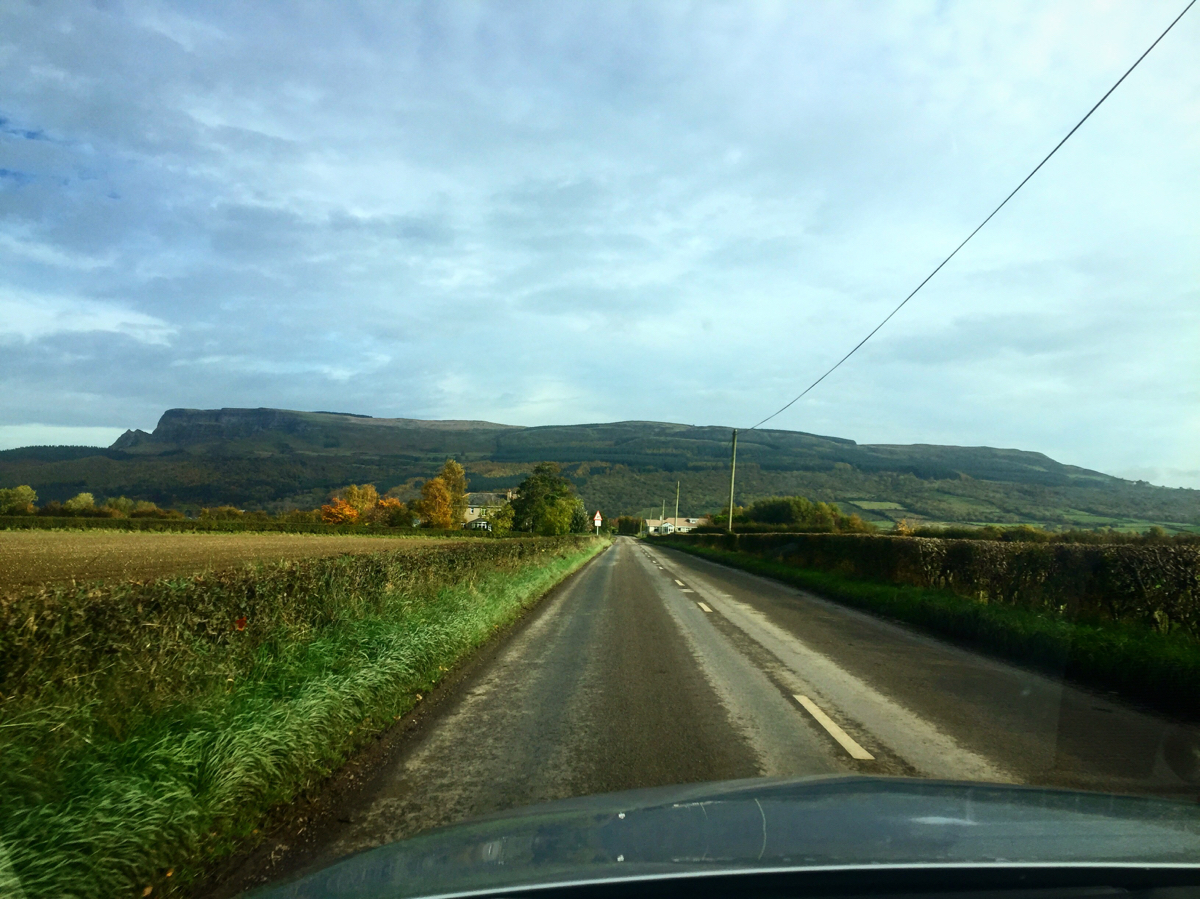 Departing Derry after a far too-short trip (we'll be back), we traced the eastern edge of Lough Foyle and arrived at the 18th century Downhill Demense.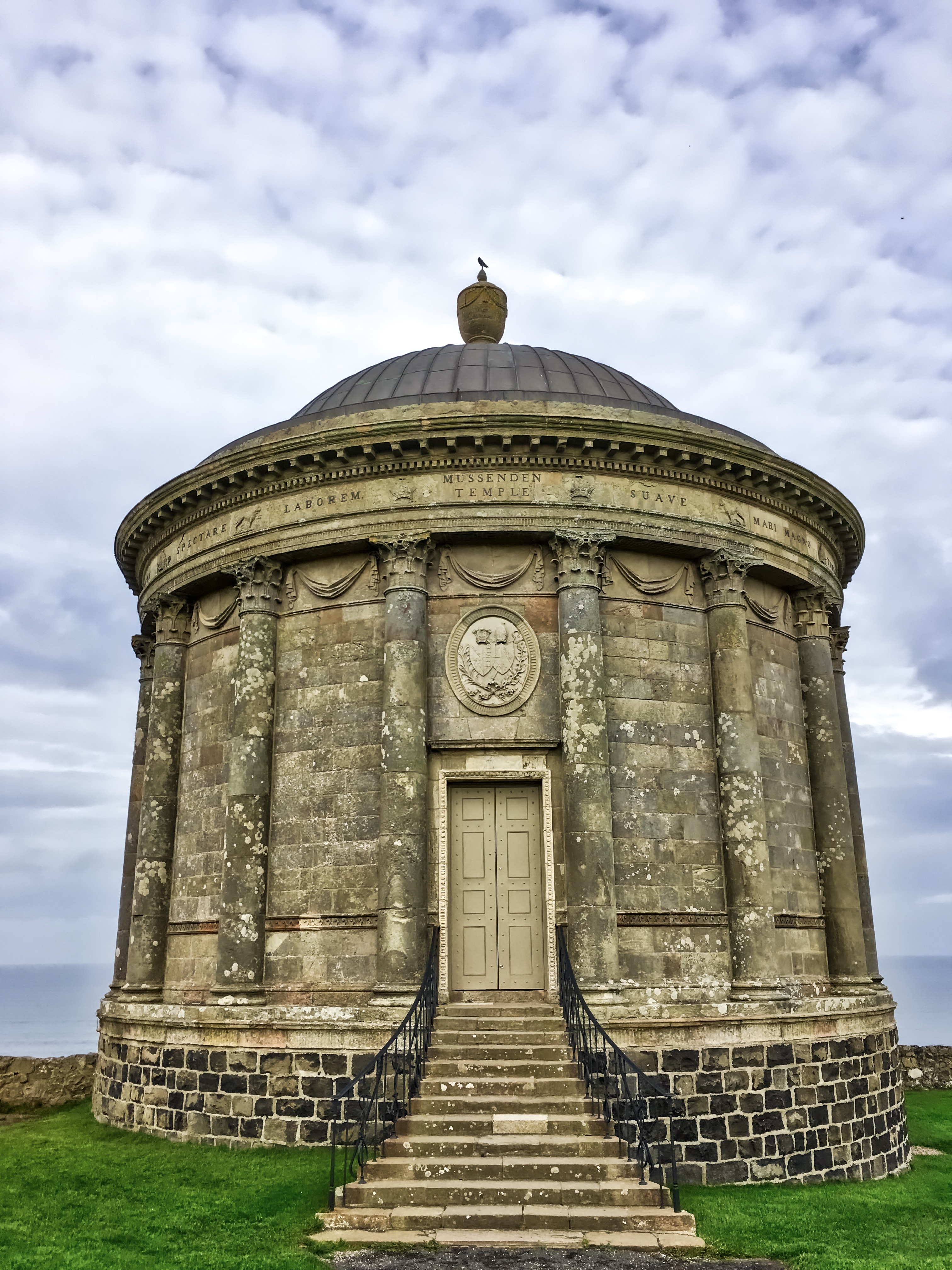 Navigating our way through a dropping-lined walking trail bypassing hundreds of sheep we reached Mussenden Temple, set atop a north-facing cliff battered by the crashing waves of the roaring Atlantic. This is a must-stop to catch your breath and take in the beauty of the rugged coastline, which only gets more dramatic along the drive.
Perfectly placed a short drive away is the seaside town of Portstewart with one of the best seafood and shellfish restaurants in the country set right on its strand. Harry's Shack cooks the daily catch (landed each morning on the very shore that's a backdrop to your meal) paired with craft brews from across Ulster by the likes of Kinnegar, McIvors and Boundary.
The chowder is incredible, as is the light-as-air battered fish and chips. Be brave and order a whole fish (choices change daily) on the bone, it's slightly more expensive than other offerings but truly is excellent value and, more importantly, the most incredible flavour. You couldn't get a better setting or a more fitting lunch stop than this beautifully-designed seaside shack.
15 minutes later we landed at Dunluce Castle, the preserved ruins of a Medieval castle town jutting into the ocean, now connected only by man-made bridge. Views provided are as breathtaking as below and more: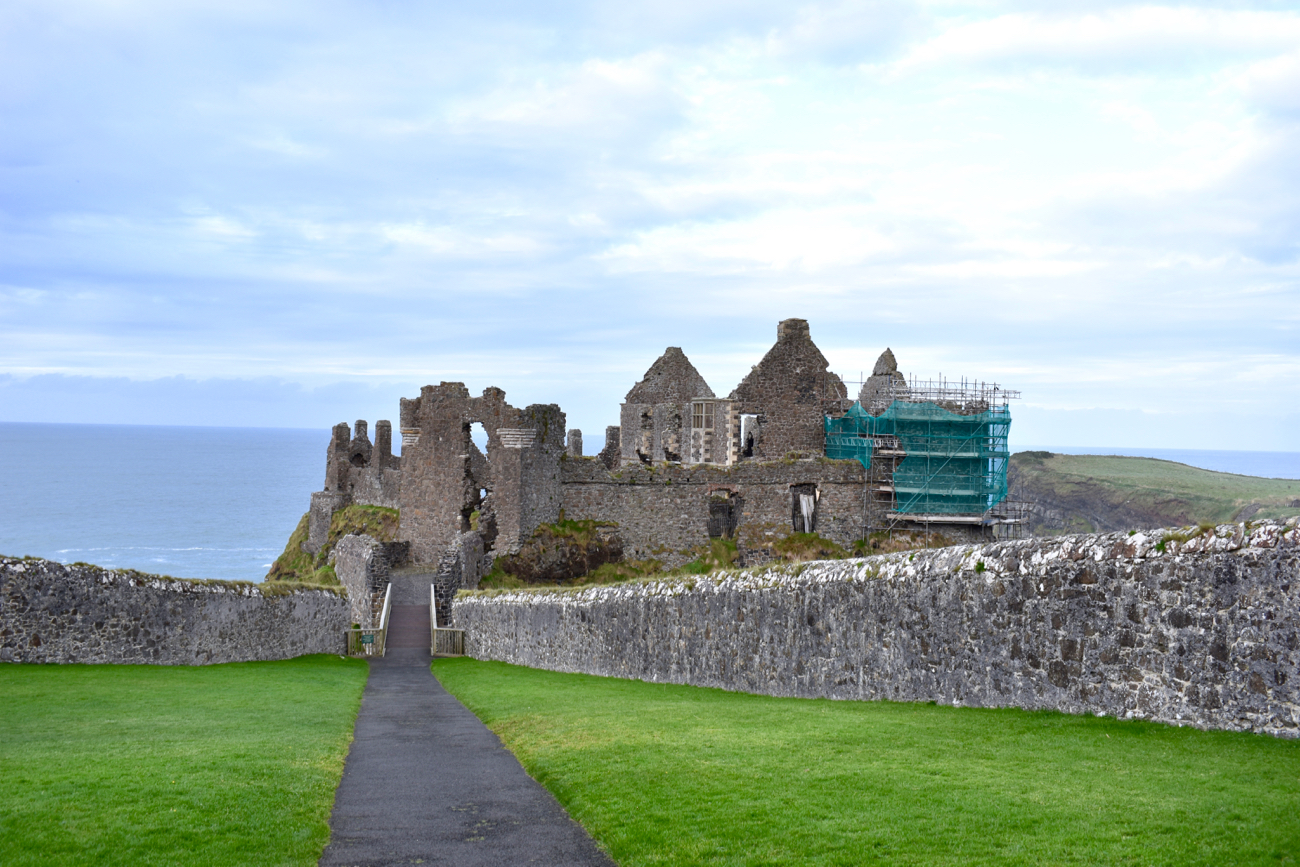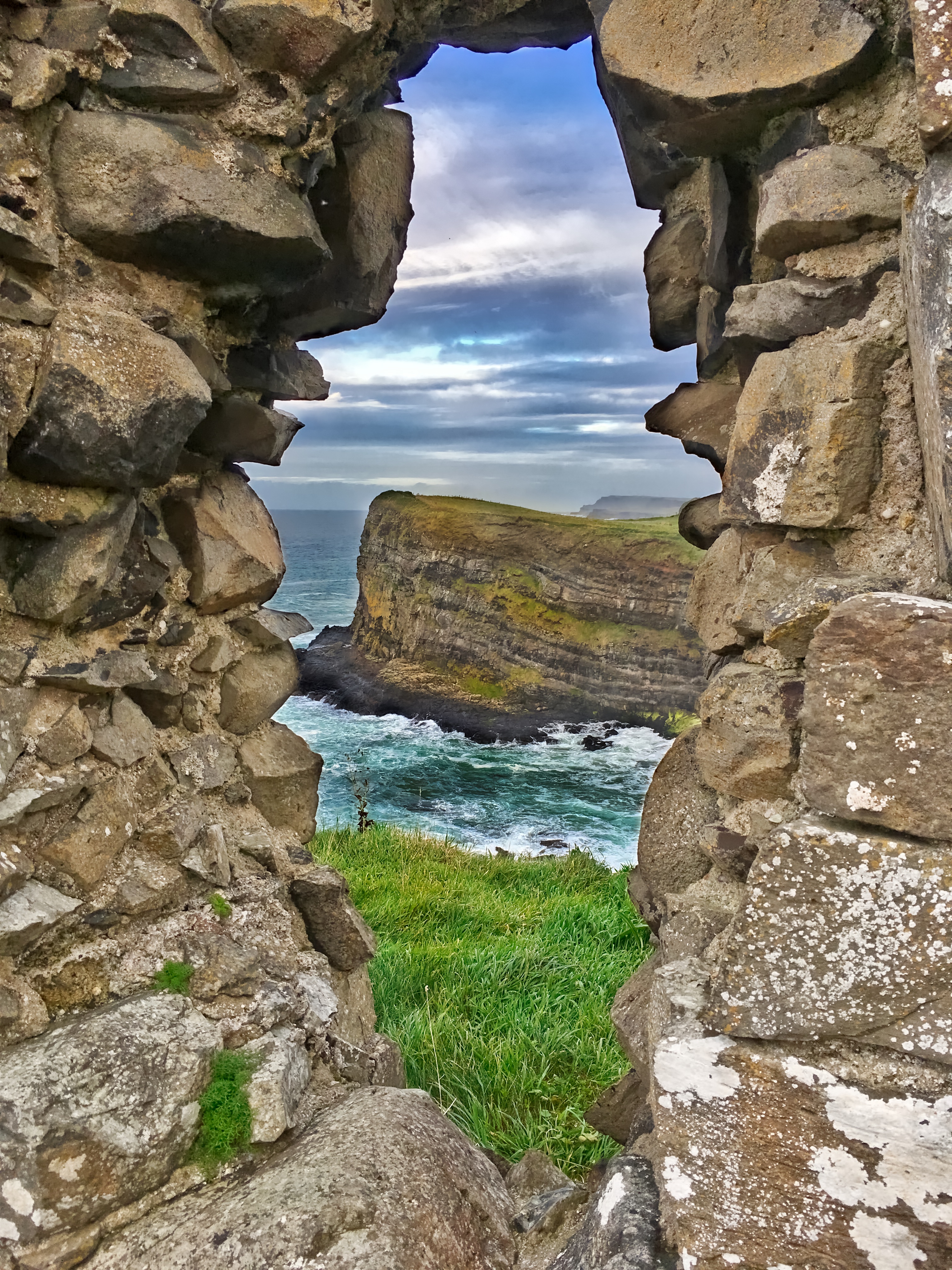 Soon after, the road takes you to Bushmills town, a stopping point for two reasons – a visit to the famous Bushmills Whiskey Distillery and Northern Ireland's natural wonder, The Giant's Causeway. A UNESCO World Heritage Site, at this area sits tens of thousands of interlocking basalt columns rising majestically from the choppy ocean, a result of ancient volcanic activity. The experience is second-to-none with a big budget visitor centre and engaging audio guides weaving myth, humour and fact.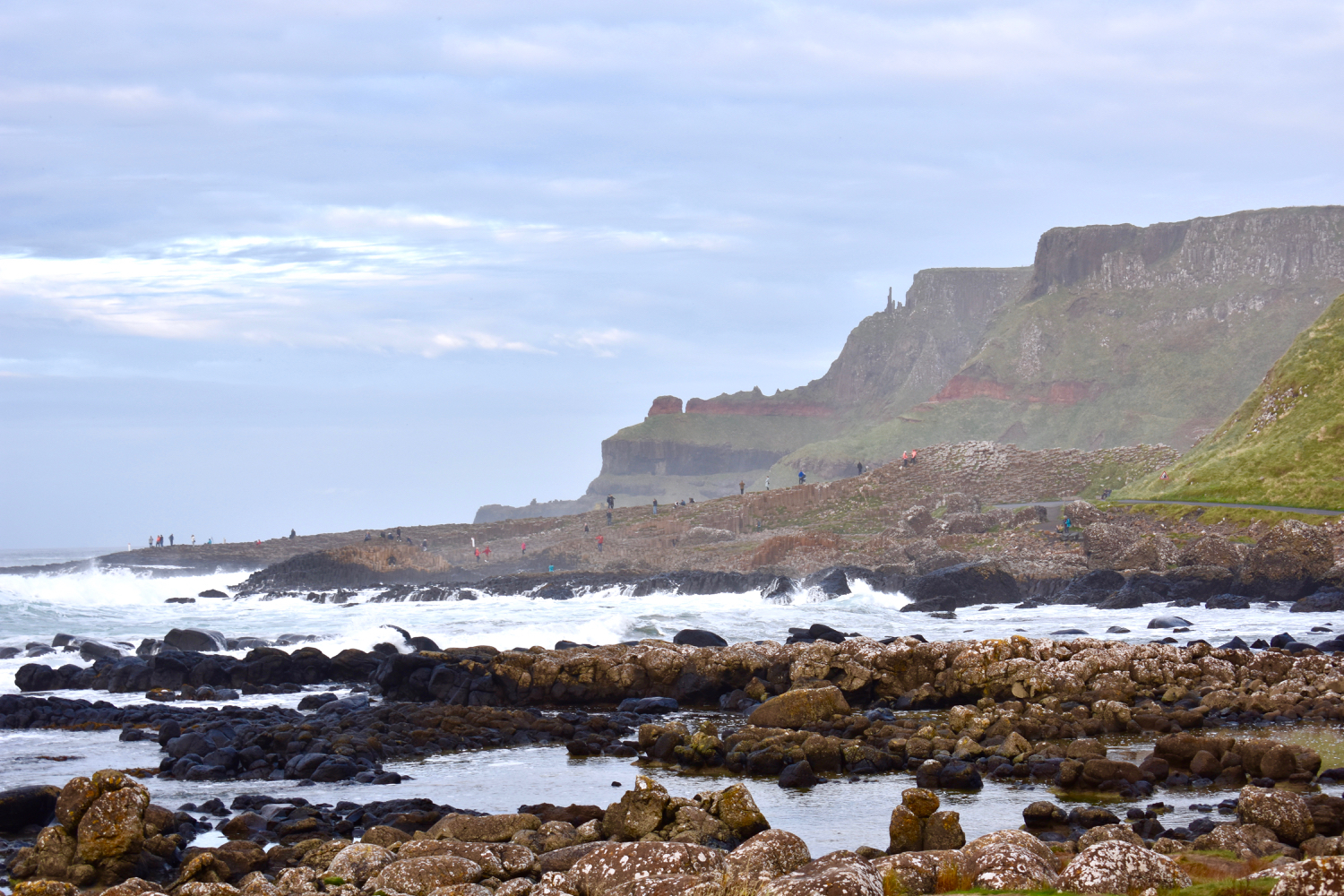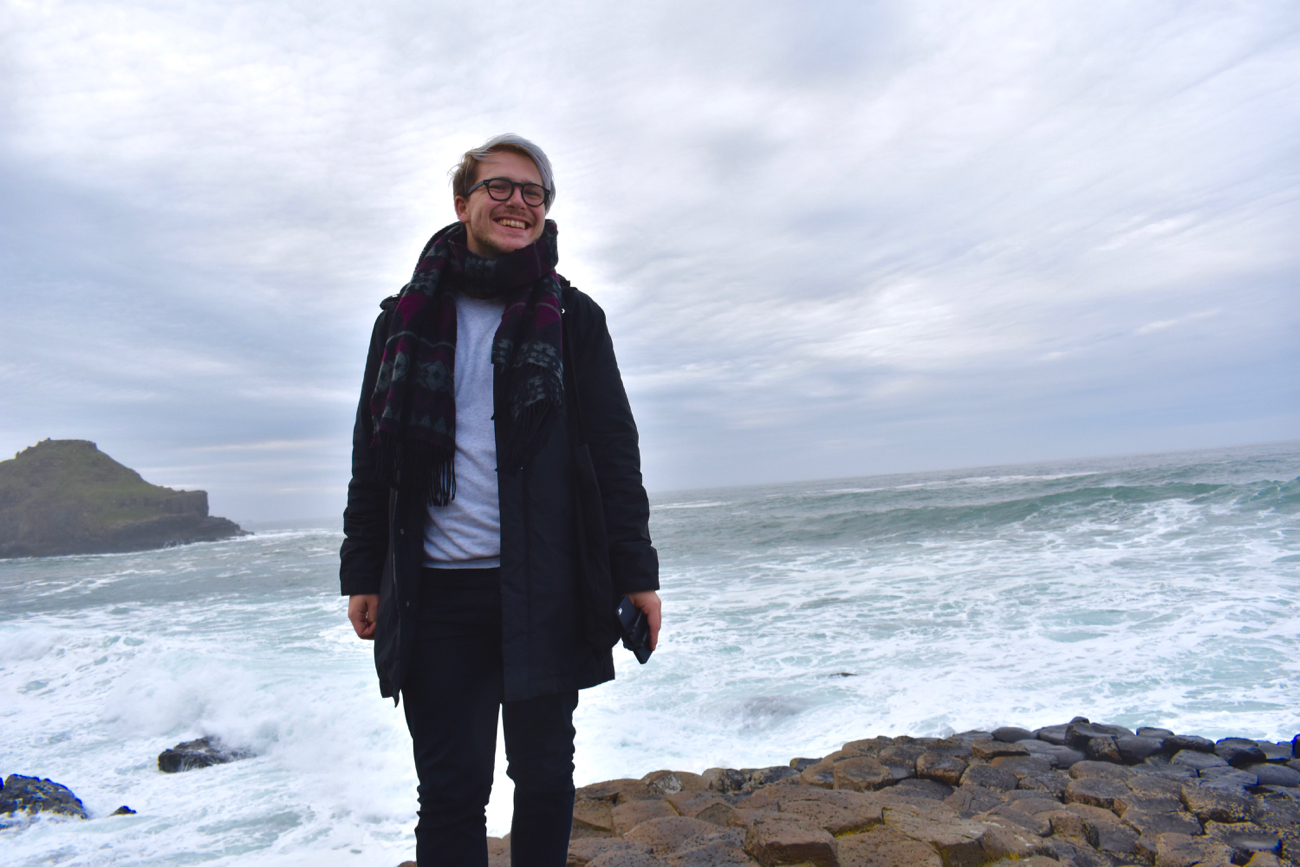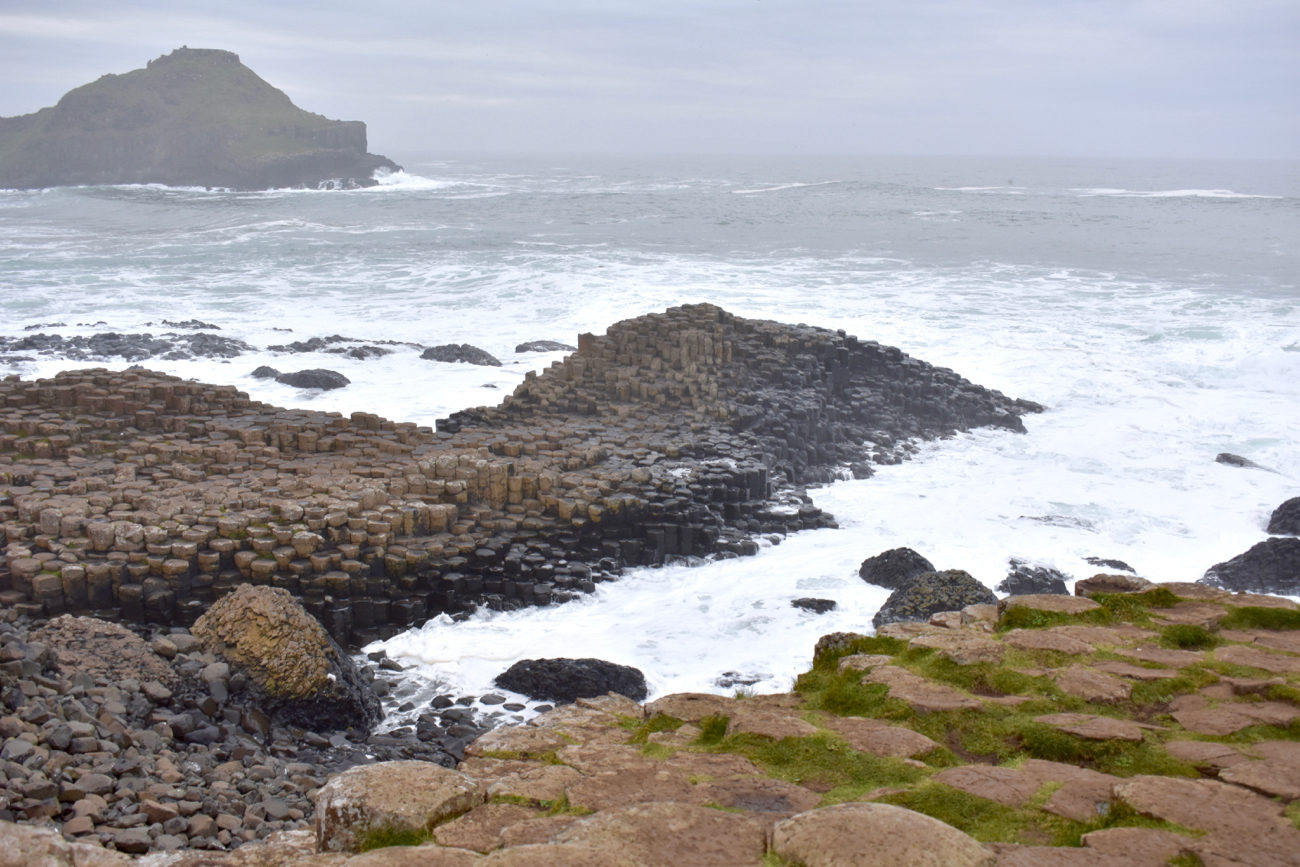 Onwards and reaching the most north-easterly point of Ireland sits Carrick-a-Rede, a treacherous-looking rope bridge connecting the mainland to a nearby island is an Instagram-worthy opportunity en route.
Here, you can continue the scenic coastal route – hitting the charming towns of The Lord of Rings-sounding Ballintoy, Ballycastle, Cushenden, Cushendell and Glenarm – before turning at Larne towards Belfast or alternatively, veer south after the Causeway and descend deep into the heart of Antrim as you pass through the Game of Thrones favourite The Dark Hedges.
Arriving in the cosmopolitan capital of Belfast, we spent two nights at the recently-opened Bullitt Hotel, the city's newest bolthole which oozes contemporary coolness with two bars, a smart casual restaurant and a mixture of designer licks and endearing local touches. Click through to read our full post on the hotel.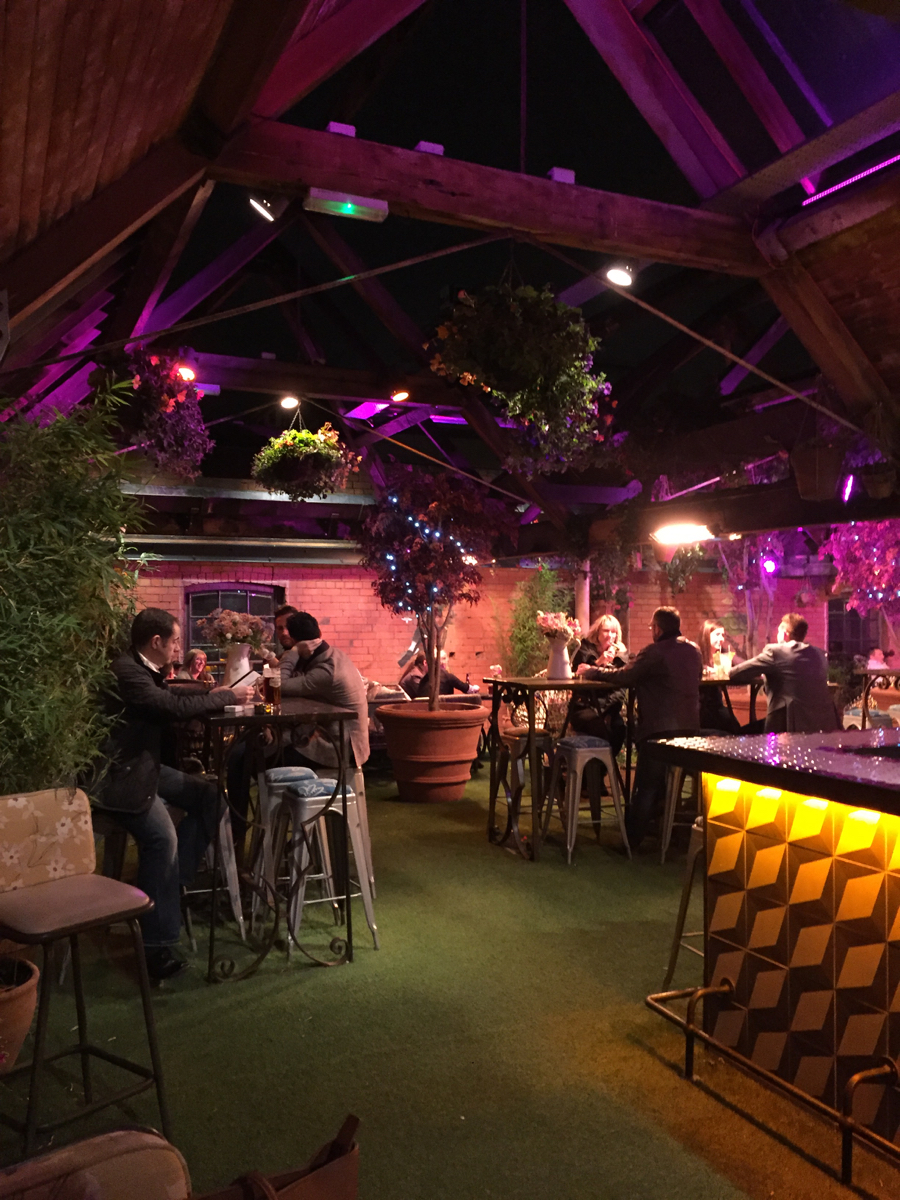 For a pair of thirsty travellers, drinks awaited at Perch, a rooftop cocktail bar and one of our favourite new discoveries in the city. If keen on continuing right into the night, Belfast's LGBT  'scene' centres around Donegall Street including Maverick, Boombox, Kremlin and Union Street Bar.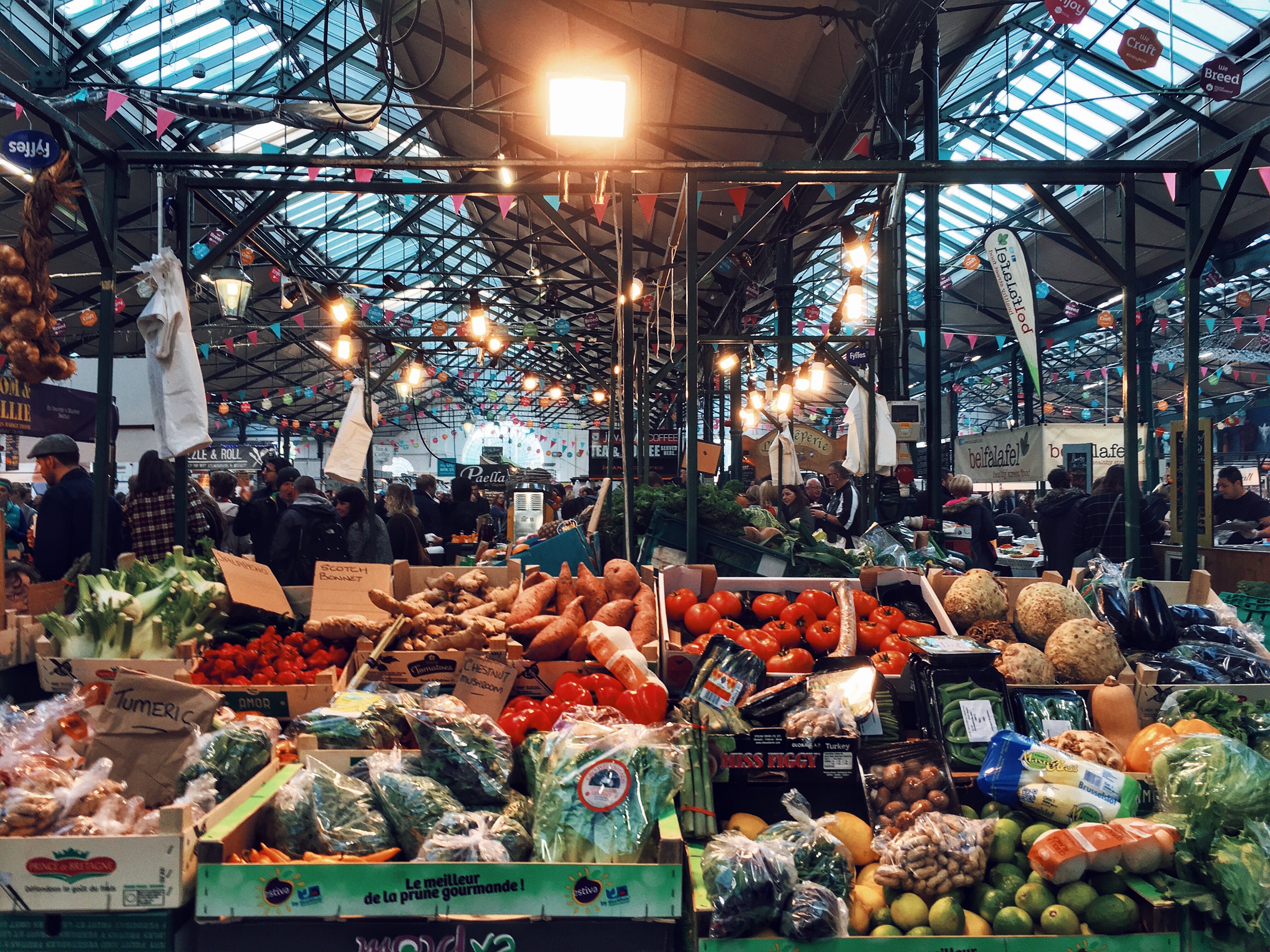 2016 was Discover Northern Ireland's 'Year of Food and Drink' and you're spoiled for fabulous food across this little country, not least in Belfast. A trip here isn't complete without stopping by the foodie haven of St. George's Market, packed to the rafters with producers, street food vendors and local craftspeople. The St. George's Bar & Grill, one level up and overlooking the bustle below, is as great a place for breakfast as it is for a quiet dinner.
The market is also the start point of Caroline Wilson's Belfast Food Tours, an expertly-guided four-hour tour of the best eats and drinks the city has to offer. Pit-stops include a champ and cider session at The Garrick, chocolate truffles at chocolatier CoCouture who specialises exclusively in fairtrade trinitario beans, gin and ginger serves at The John Hewitt, sensational filter coffee at Established (the city's best, and a great brunch spot) before finishing with bubbles and nibbles at Coppi.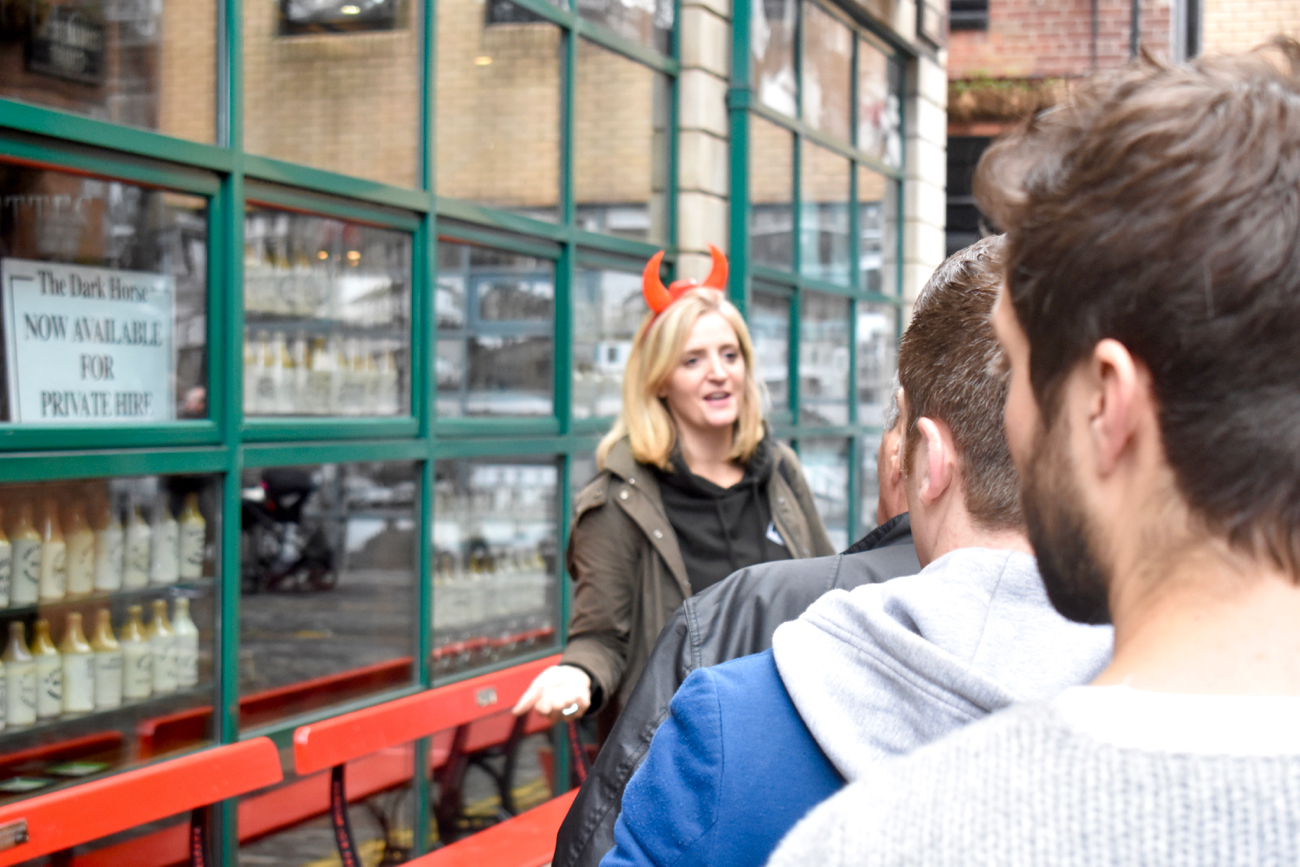 Finally, if you have room, dinner at Michelin-starred OX – if you can get a table – offers incredible value with an unforgettable 8-course seasonal tasting menu for £50pp. Click through to read our full feature on OX here.
So for as little as a day or so of driving you can make your way along the Causeway Coast, from Derry to Belfast, and take in all these incredible sights and flavours. Whether you're in the UK and merely an hour away by plane, further afield and planning a dream bucket list trip around Ireland or in situ in the Emerald Isle and itching to explore the island more, this is a snappy little trip you won't want to miss!
Disclaimer: We travelled as guests of Tourism Ireland in the UK who organised a bespoke trip along the Causeway coast, sponsoring our hotels, Europcar rental and some of the food and drink for a commission, which originally appeared in Gay Times Magazine in March 2017 of which this is a re-write. We paid for part of our activities and were delighted to work with the tourist board to further explore the island of Ireland.