We've been to the balmy, subtropical Canary Islands before and one of the things that fascinated us so much was the microclimates: coastal and breezy, leafy and wet, dry and mountainous, not to mention the unique qualities of the soil. As a collection of islands you may presume they need to import a lot of what they eat and drink, but you'll be surprised what a vast scope of production actually occurs on the islands, from producing tropical fruits like watermelon, banana and pineapple to coffee and wine! [AD — Paid Collaboration with Proexca]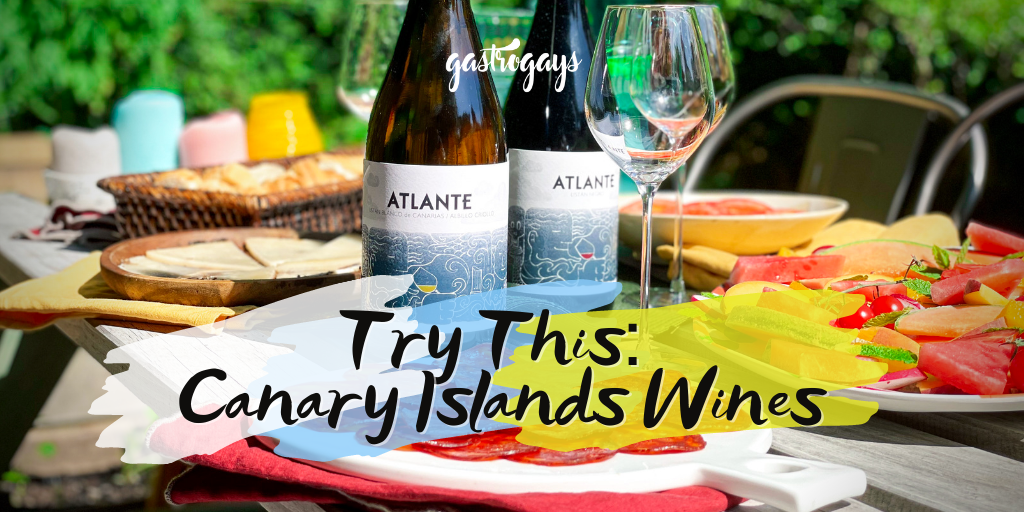 The Canary Islands are located just 100km from the coast of North Africa but this autonomous municipality of Spain lies 1,300km from the Spanish mainland. Gran Canaria, Tenerife, Fuerteventura and Lanzarote are the biggest islands, and – chances are – if you're reading this from Ireland or the UK you definitely know these islands and have probably spent time in these incredibly popular tourist hot spots which boast year-round sunshine. However, with that unique climate it's also a very suitable region to produce wine, which you may have not tried before –– let us give you a bit of a delicious overview of six wineries spread across the Canary Islands!
The Canary Islands has a historic pedigree when it comes to winemaking, dating right back to the Conquistadors and once represented a pivotal trade with England, in particular. With this pedigree, you still find wines today tracing their lineage to ancient plantations; grapes like Malvasía, Listán (in Blanco, Negro, Gacho, Prieto styles), Abillo Criollo and Verdelho. You'll also find among the highest vineyards in all of Europe here and the volcanic soil adds minerality and complexity, and is the base soil at the core of vine tending in this part of the world.
Of course, we always encourage to drink responsibly and be drinkaware, so we've also included some suggestions of dishes to serve if you find yourself enjoying any of these wines. Thirsty? Let's get started…
First, to Tenerife and its southern coastline where you'll find Bodega Altos de Trevejos, founded in 2012 so just about to celebrate a decade in winemaking located in the Abona DOP. Set 1,300m above sea level on the slopes of Mount Teide (itself the highest peak in all Spanish territory) this area boasts some of the highest vineyards in Europe.
A partnership between the Cabrera and Alfonso families, they tend to 23 hectares of south-facing vines surrounded by pine forest (with a further 15ha of ancient vines grown in greenhouse). The grapes are meticulously selected, tended and harvested in individual varieties to ensure the exact expression desired by way of what the season dictates, with a particular focus on single varietal and old vine, and there's a real feeling of quality with these wines.
The monochrome-labelled Listán Prieto is a light-bodied red which packs a punch of minerality and pronounced ripe red fruits and spice, whilst the yellow-dappled Listán Blanco is a dry white, pale yellow in colour which opens up in each sip: minerality, citrus, faint herbaceous notes and the heralds of six months of oak barrel ageing, too.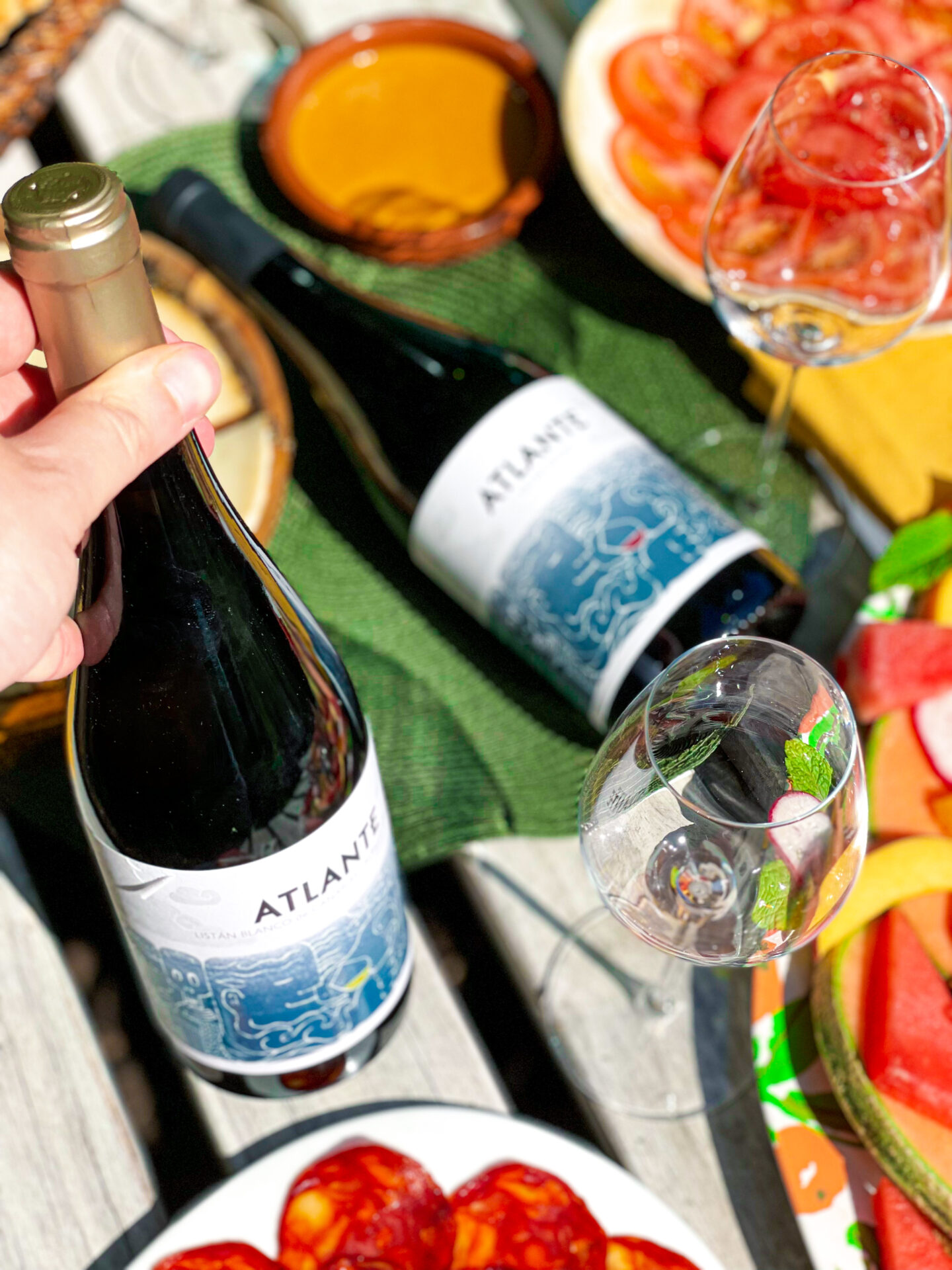 Sticking with Tenerife and on the western coast within the Valle de la Orotava on the lower slops of Mount Teide is Vinos Atlante. Fitting that, here, in the area which was one of the first planted by the Conquistadors in the 15th Century, that Atlante focuses on ancient vine training methods and making wine with the same concrete tanks and presses that previous generations before them have used. Their wines are natural, traditional, no unnecessary additives or processes. Local grapes, native yeast, wines how they always should have been made.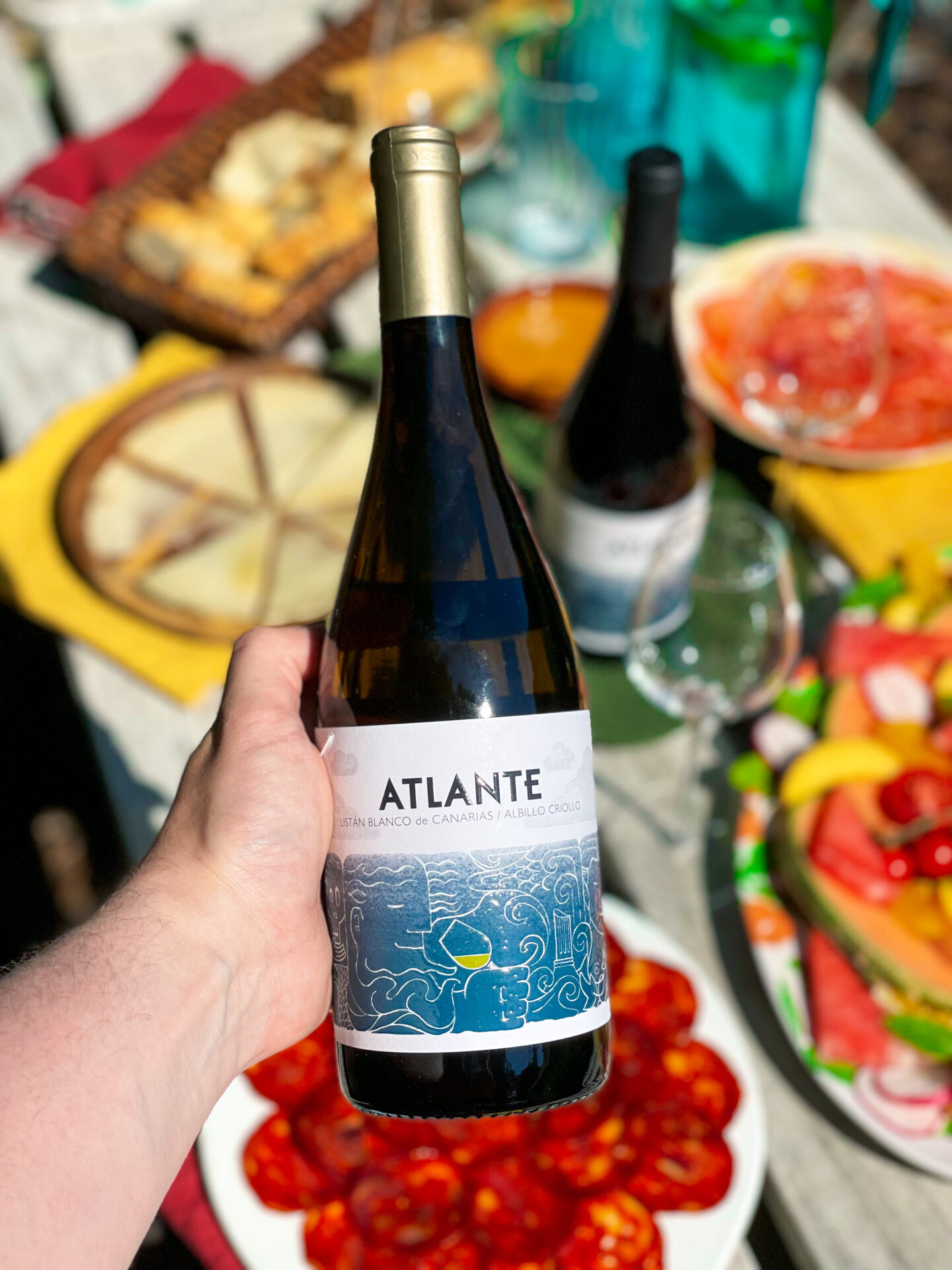 Very simply with one red and one white variety, the white is a a blend of local grapes Listán Blanco and Abillo Criollo, resulting in a wine that expresses crisp green apple, quince, a light citrus note with a backbone of minerality. If you like Albariño, you'll love this.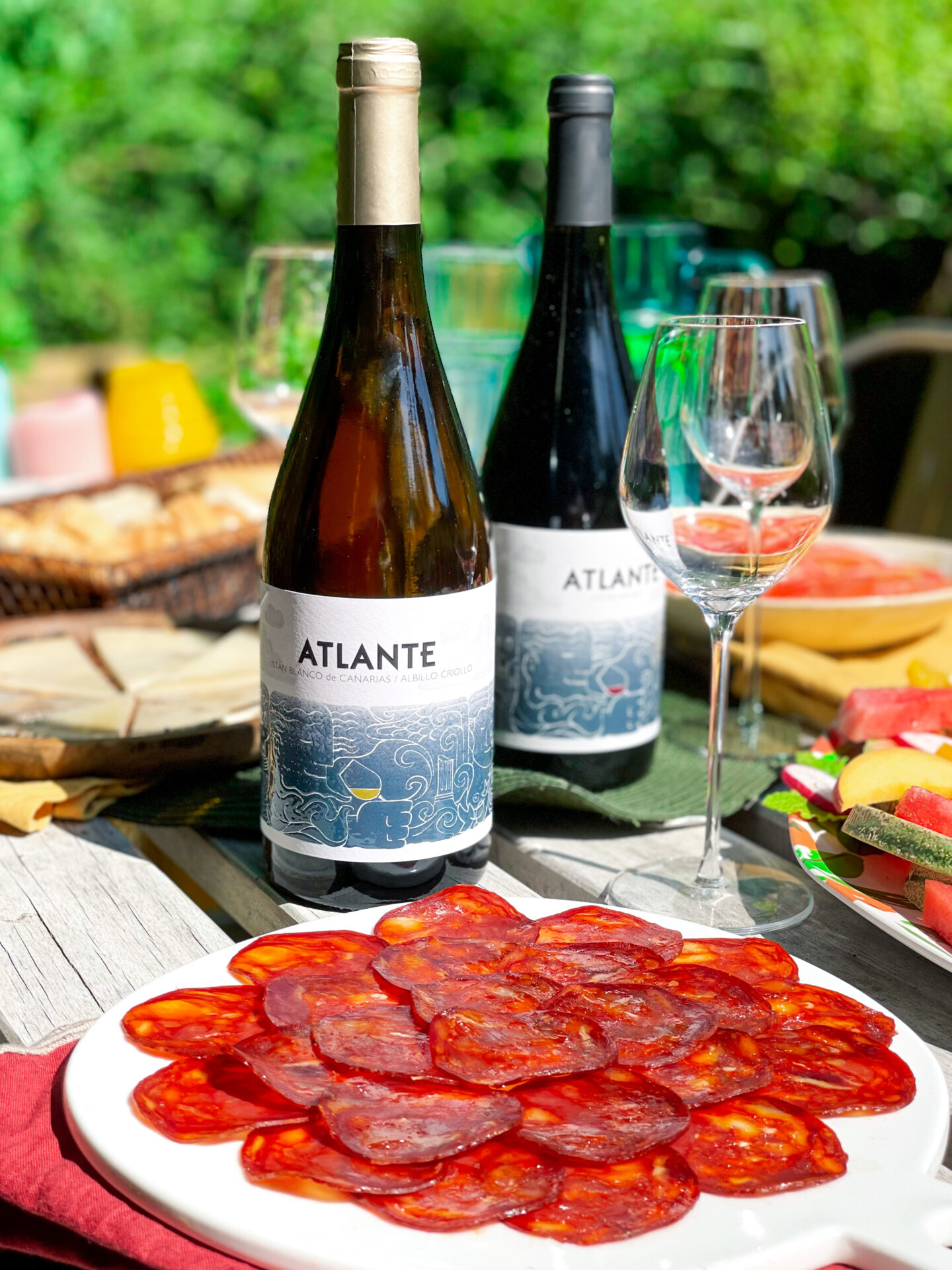 The red, a blend of Listán Negro and Vijariego Negro, is punchy and really expressive of the volcanic soil. Medium-bodied, medium tannins, pleasing acidity with tart red fruits and a hint of white pepper.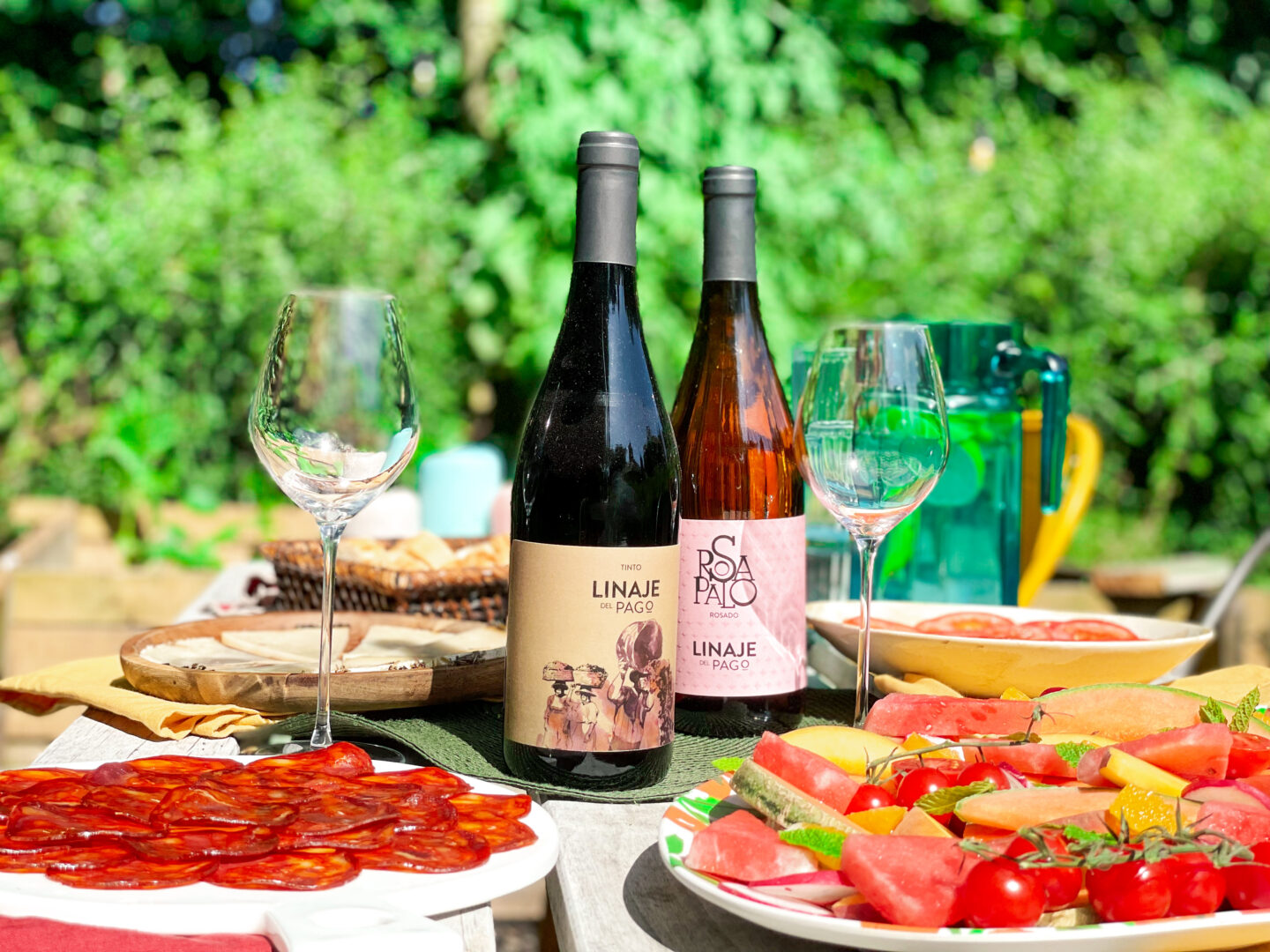 A relative newcomer to the wine scene in Tenerife, Linaje del Pago begun in 2018 and crafts wines with the vision of truly representing the soil with which they come from –– so you could say it's all about the terroir of Tenerife. It's based in the Tacorante Acentejo DOP, which is the largest winemaking area on the island –– 40% of the land used for winemaking is here, and 20% of the vineyards on the island are based here.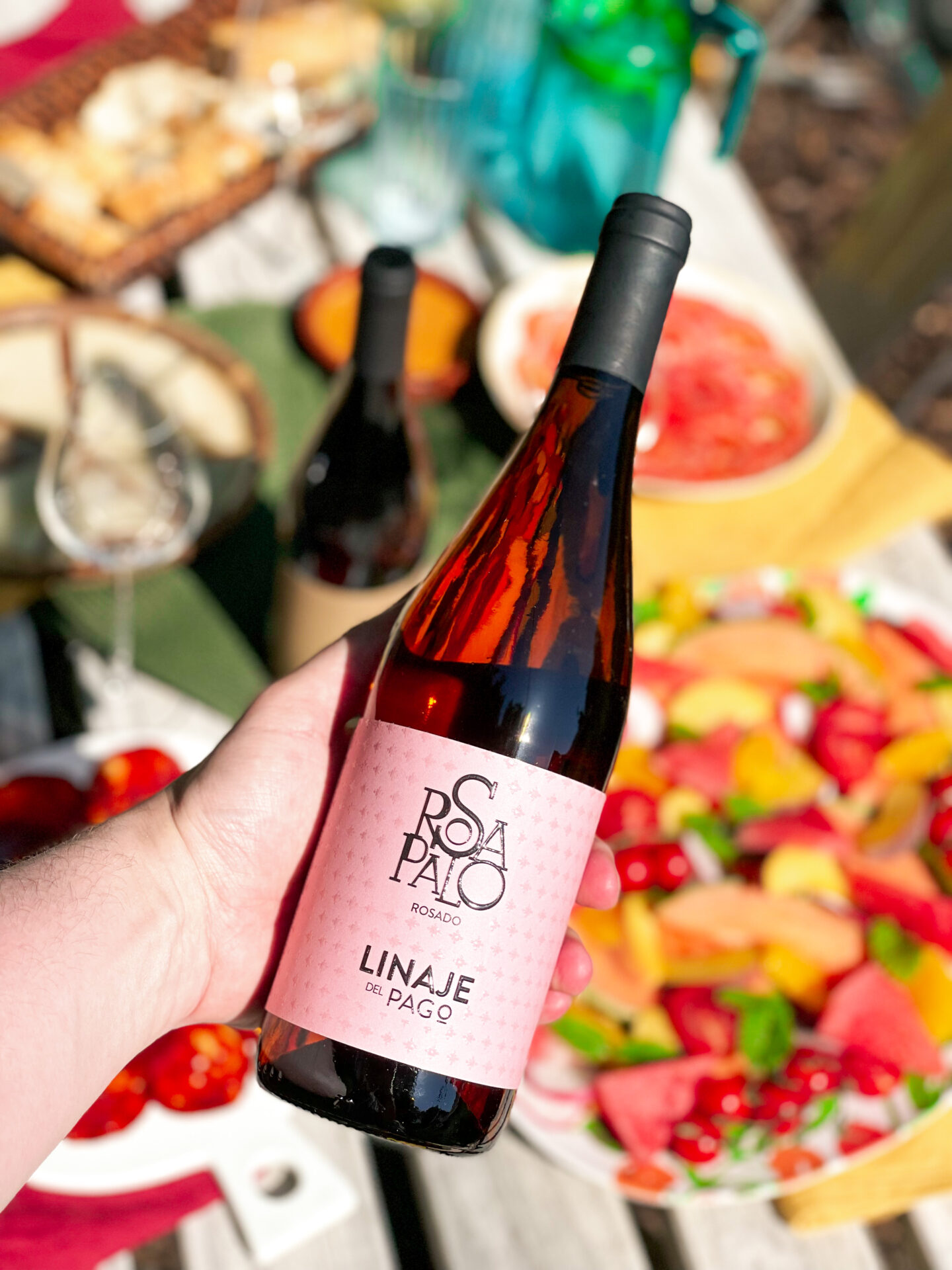 Their Rosa Palo Rosado is a wonderful rosé, vibrant and rich in its rosy colour with fresh ripe cherry and crushed tart cranberry notes in every sip –– a wonderful wine for al fresco dining all summer long! Another fabulous option is their 'Tinto' (red) which comprises 85% Listán Negro supplemented by 15% of a blend of Tempranillo and Syrah.
Ever try (or even hear of) banana wine? Platé produce wines using Canarian bananas rather than grapes, but following the exact same fermenting process as with grapes to produce lower ABV fruit-forward wines from Tenerife –– in fact it's located just up the road from Bodega Linaje del Pago. Pasión is all tart passion fruit and gooseberry on the nose but temptingly sweet, tropical and lightly sherbert-y on the palate, with a pleasing sparkle and just 5.5% ABV.
Their Blanco de Patano is much higher in alcohol and uses only the banana – rather than added passion fruit – and has a light banana note in the background but drinks like an other well-made semi-sweet wine.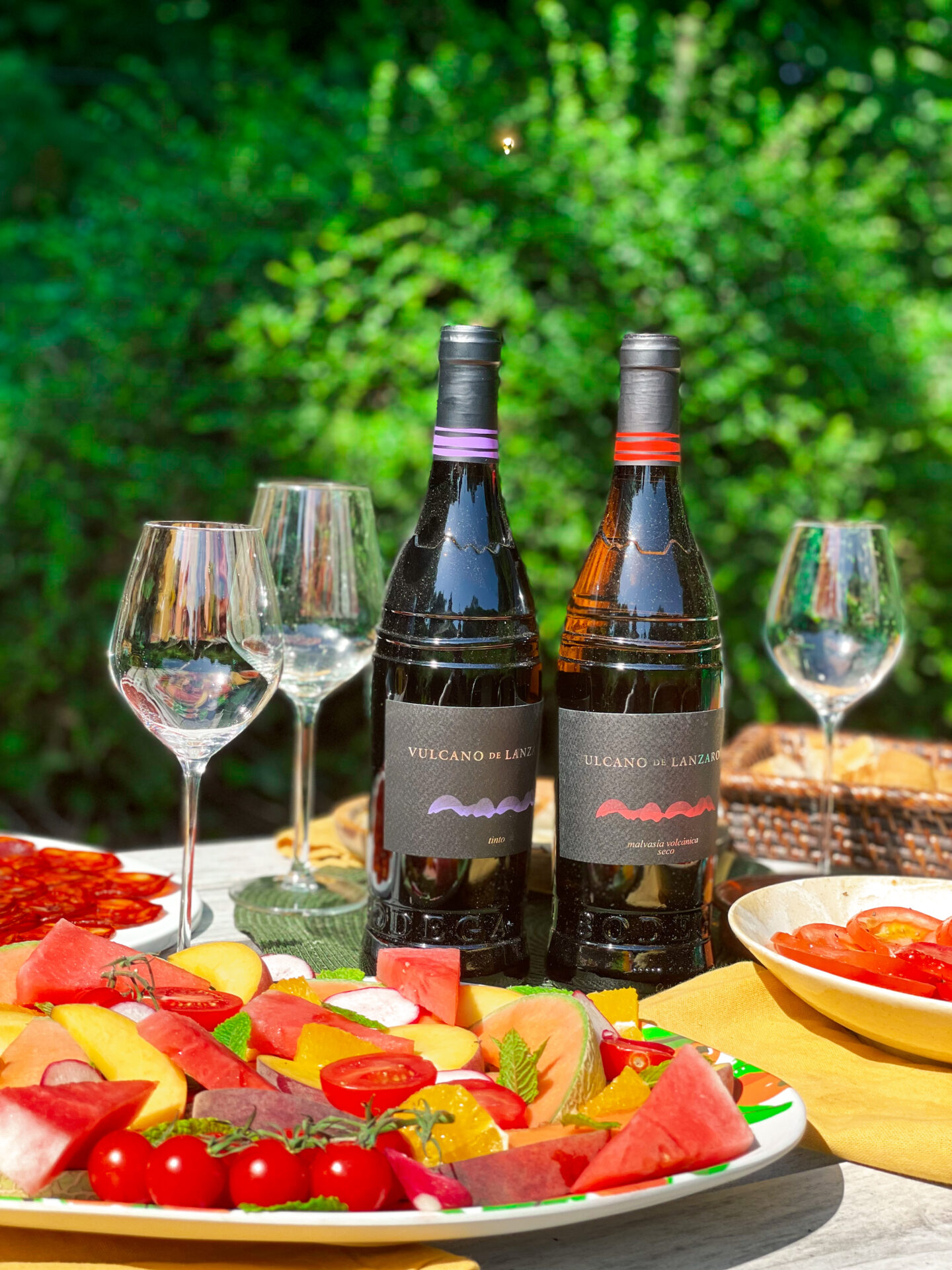 Next, to Lanzarote, and Bodega Vulcano de Lanzarote which is a boutique winery specialising in young wines. They may look like they are entirety a line-up of red varieties, but these will surprise you! The red-labelled variety is 100% Malvasía (white) and is the ideal pairing to seafood and soft fruits, with fresh fruits, white flowers and a lasting minerality. The purple-labelled bottle is their signature red, warm cherry in colour, with red fruits and oak intertwined with intense minerality and a long finish. Perfect for charcuterie and cheeses and grilled meats. You can buy these wines online from wineshoplanzarote.com and use our code 'Take10' for 10% off! [AF]
Bodega El Grifo: Nearly 250 Years of Winemaking
Further inland, right at the heart of Lanzarote, is Bodega El Grifo who make award-winning wines at the site of a vineyard that dates back to 1775 and a rich family history that fuels the winemaking there today.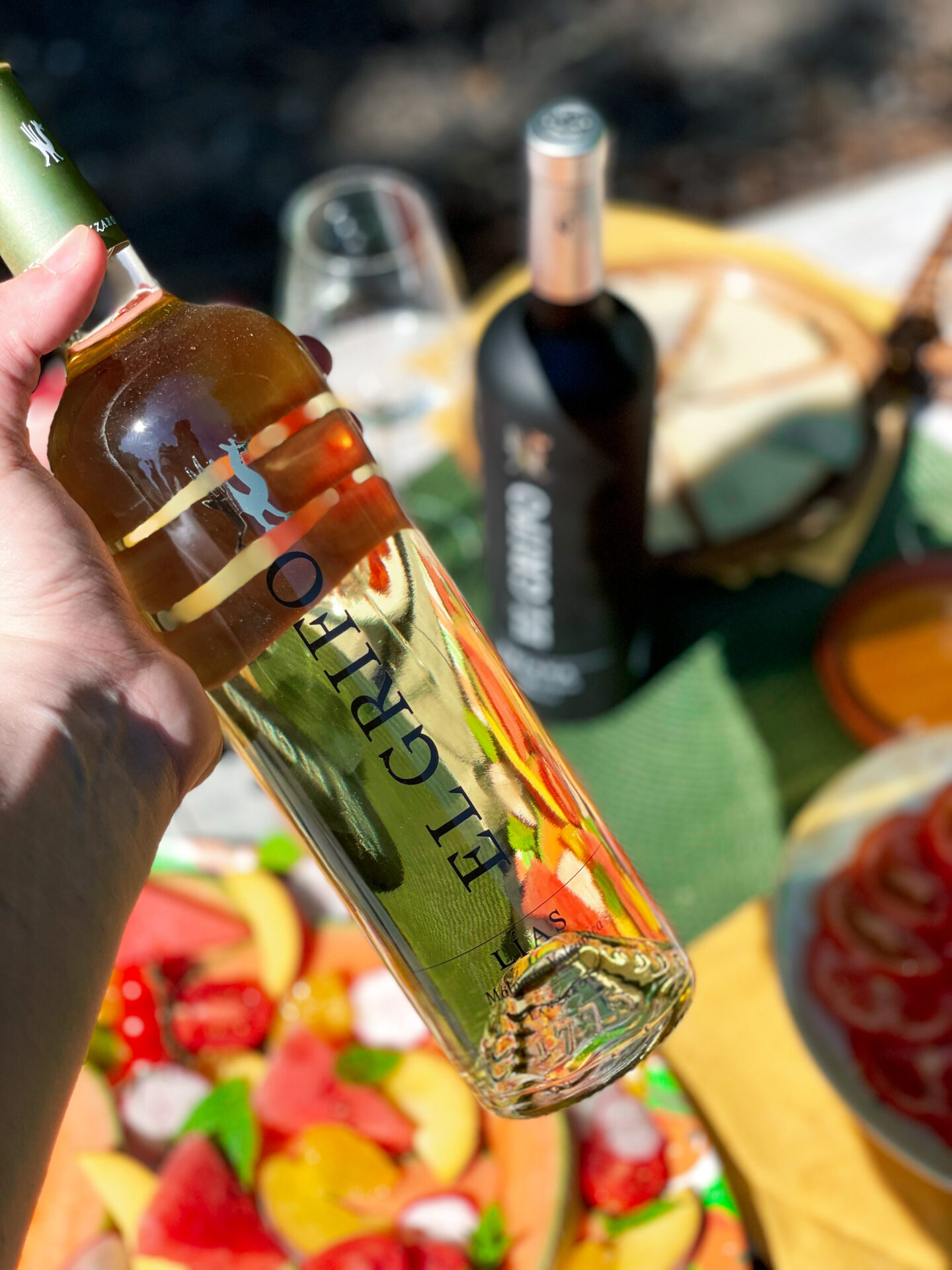 The Lías is a volcanic Malvasía expression which has been made by El Grifo since 2010, and this wine is particularly suitable to long-term storage over several years due to this grape variety's high alcohol content and natural acidity. This wine is three months barrel-aged, then 15 months on lees before finally sitting for minimum three months in the bottle. Straw yellow which evolves into golden as it further ages, this is a complex white where you might find eucalyptus, orange blossom, rose, citrus and serious body.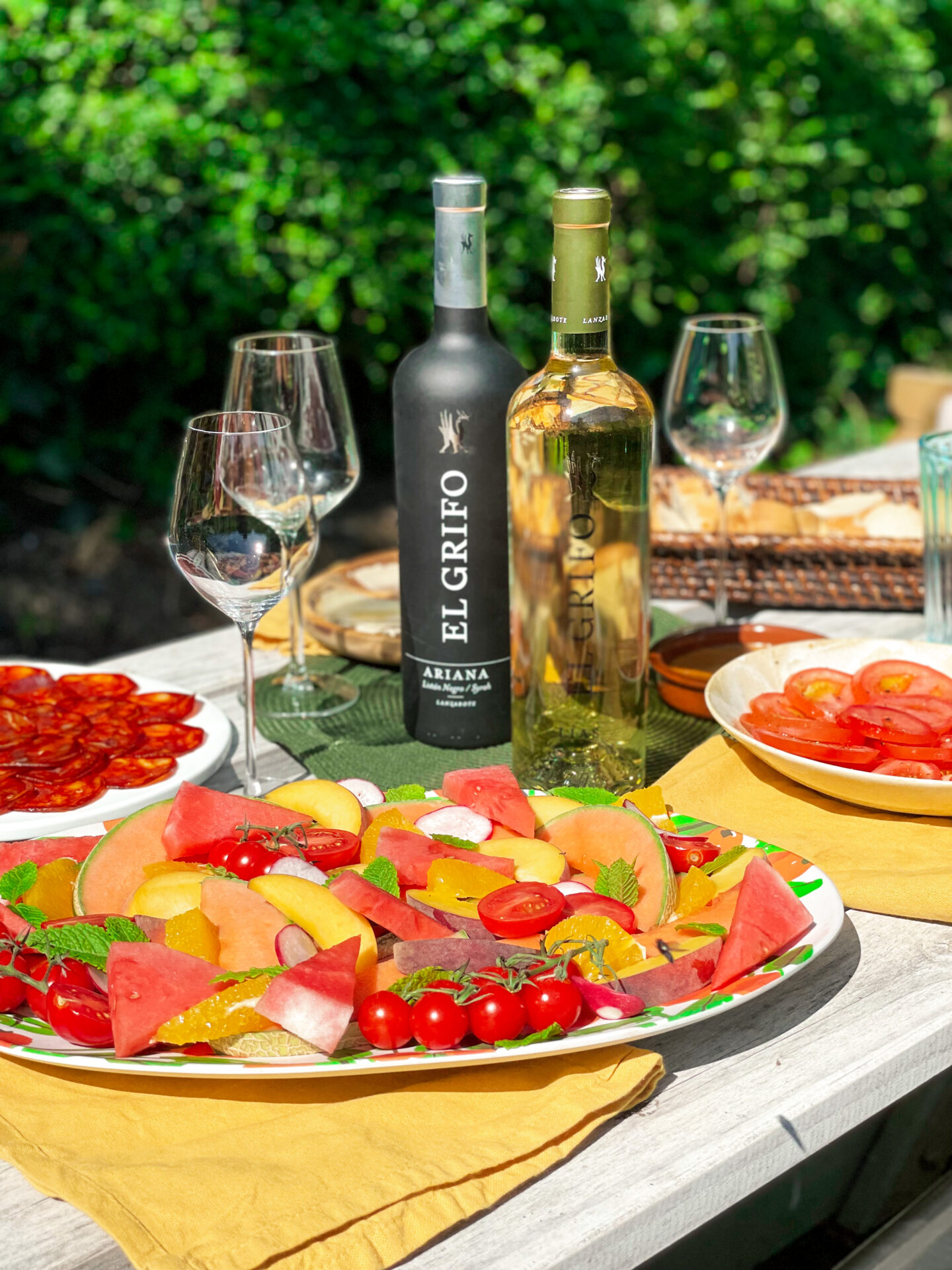 Ariana is their Listán Negro and Syrah blend with gutsy Atlantic character, fresh and alive, where the Syrah provides the body and structure that the local Listán Negro can lack. Fermented separately, the coupage of both takes place in late harvest annually before aging together for 3-6 months to achieve the optimum balance of fruit and French oak. Well-rounded, rich mouthfeel and an elegant red hue with medium body, this is a unique wine which captures blackcurrant, elderberry and hints of toasted toffee with a fresh Atlantic bite. You can order these wines online from wineshoplanzarote.com and use our code 'Take10' for 10% off all orders! [AF]
Finally, if you find yourself in Gran Canaria, we really recommend the winery we visited: Bodega Los Berrazales in Agaete. For more information on Canary Island wines and to purchase some of these in Ireland/Northern Ireland or the UK, you can find some options on wineshoplanzarote.com. Hopefully many more stockists will come on board to carry Canarian wines, and we will update this post as and when that happens!