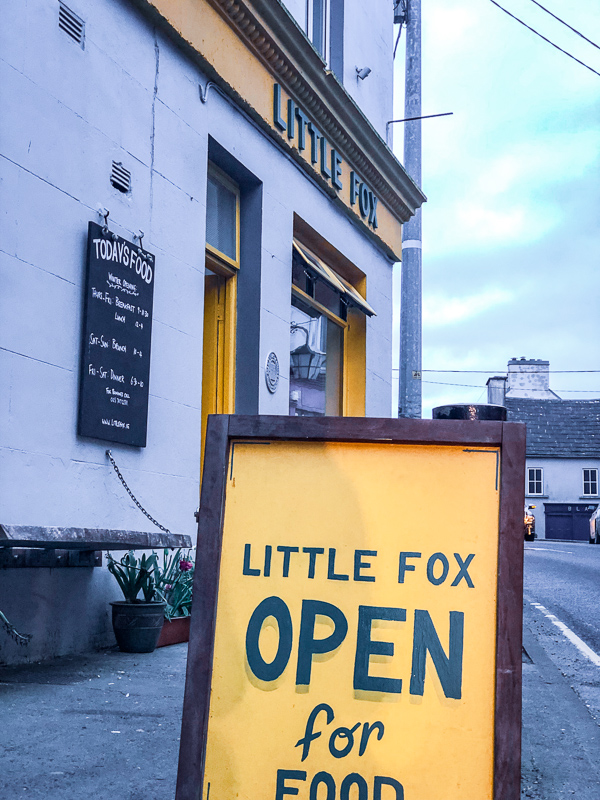 I'm offended by fridge-cold butter. Each and every occasion – and it's often – that it arrives to a table to pair alongside bread fresh from the oven (one hopes) I'm baffled by this chilled abomination. Is it just me? Can't be… Butter was never meant to be treated so grossly. I was stopping short of declaring 'you should all be ashamed of yourselves', those who serve it, but now I've written it and there's no going back.
What did this lowly, lovely, example of dairy alchemy, elegantly, beguilingly simple yet brazen in its complexity, do to deserve such a fate? Sunshine yellow from the milk of pasture-grazing cattle feasting on spring wildflowers and verdant acres of grass at varied elevation, butter's beauty motions to be served, in its most pure and correct, at room temperature. Yielding, weak in its soft slice, a breadknife's worth entirely spreadable in a single, seamless slick.
Welcome to the hill I've chosen to die on. Sit comfortably. [he continues] And another thing: the nonchalance with which the aforementioned (the violently refrigerated butter) is served, measly personal-sized portions (note: which are neither fun-sized nor ever enough) is just starkly offensive. Oh, I will cube it, cut it through white flour and rub between thumb, fore and middlefingers for the lightest pastry; I'm not a total monster to eschew the tried-tested technicalities of pastry-making. But why would I murder a fluffy textured, hand-formed bread roll, or a delicate almost-crumbling slice of wheaten or soda bread, or an air pocket-adorned hunk of sourdough for that matter, with butter that if thrown at a white wall would barely leave a mark and still be stiff in its form.
"Maybe this time," I think to myself – sitting on a rickety schoolhouse chair just inside the door of one of County Clare's most lauded new restaurants, The Little Fox in Ennistymon, as I watch house sourdough with accompanying Irish butter make its way to the table – "it will be different". I say as I watch it leave the kitchen primed for my table.
Unspreadable. Force required. Butter : bread ratio totally out of whack. There are tears. Tears related to the bread-aligned definition sense of the word – a thing pulling apart and holes or splits appearing due to force – not the saline liquid secreted from the eye glands. Though I feel those aren't far behind. 'This butter has been forsaken,' I wallow (still eating it, mind, I arrived hungry), mulling over what divine place this gnarly-crusted, pleasingly spongy-textured (in a way that only sourdough can achieve) may have ascended to given its rightful, elegant layer of butter of the perfect temp and saltiness atop. The Danish call it 'tandsmør', the indentation of teeth marks after a bite into generously buttered bread.
Isn't eating out in a trendy, of-the-moment restaurant out in the sticks all about enjoying the simplest of life's pleasures? Restaurants so often fail to get even the simplest of things – read: pleasures – right. I want indented butter.
Im-ageddon, the title I'm now bestowing on this semi-disastrous, truthfully incredibly brief chapter of my life (remember, you're still on the hill I will later die on, give me a moment as I recollect this tragedy, which has now turned into a TedTalk) as the Irish word for butter is 'im'. Irish butter is the best in the world and deserves to be loved, lovingly. Turns out, the first bite is the only low point of the meal; the steeplechaser fell at the first hurdle, but miraculously got up and managed to win the race.
Niamh Fox is the chef behind The Little Fox, having trained under Dennis Cotter, Margot Henderson and Jess Murphy before packing in pop-ups for a bricks and mortar corner shop-made-restaurant in a sleepy, backwater market town 25 minutes drive from Ennis. Ennistymon sits achingly close to the laid-back, surf's up, pints-in-perpetuity, summer-adorned coves of Doolin, Lahinch and Spanish Point. Yet, it's just inland enough to not be particularly sexy or marketable enough – perhaps until now. The Little Fox opened in summer 2018 bringing a flash of hipster modernity to a town that time kind of forgot, and the cooking is swell.
As luck would have it I'm sat with the perfect, unopposed view of proceedings, but really it's no more than five paces away. One waitress on the floor, one chef in the kitchen on this particular night and neither are fazed, orders pile up, people are turned away, the phone keeps ringing, and everything is cool and calm. A petite dining room, tiny square tables of two and four with a single candle on each eke out intimate corners that never existed before, offset by a large group table to one end surrounded by bags of spuds, boxes of lemons and other ingredients spilling over from the kitchen. It's one of those kitchen-weaves-into-dining-room-single-toilet-hidden-in-a-cupboard type of places, you know those? Those. Everything in enamel dishes. Blackboard menu. We're on the same page, aren't we?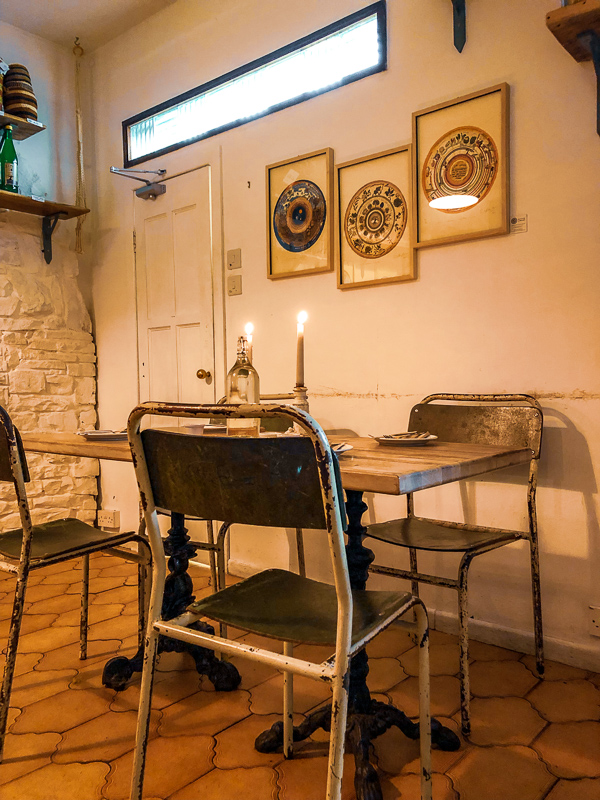 Provenance punctuates here – local, seasonal, "homemade with love" stylee on the menu. This is so painfully, pointedly professed on every menu in 2019 it's almost lost all meaning, unless a place has true chops, isn't lying and what it sends out beyond the pass tastes really bloody good and you can – in an act of rescuing the phrase from the clutches of a supermarket – 'taste the difference'. Only then do you feel that ethos stands for something. The menu is more a pile 'em high of suppliers than a formulation of a dish. A clatter of clams and mussels, local as you like from Clew Bay, bathe in a piquant and lightly sharp Szechuan broth which pierces through the sweet flabbiness found in-shell. Only just-about cooked, too. Whipped St. Tola's goat curd from down the road (literally) dances interpretively with roasted beetroot and smoked mackerel, hidden under an elegantly-assembled blanket of Moyhill chard leaves. A Gubeen Farm plate, a celebration of the West Cork beacon of artisan food-making farmhouses, is just the Fergusons' celebrated chorizo, salami and cult status smoked and unsmoked cow's milk cheeses alongside house pickles, but everything sings in harmony. We're safe here, in a 'a couple of good things, together, on a plate' territory. Dessert is a murder on Mont Blanc, a rounded mound of crisp whiter-than-white meringue, whipped cream blanketed over and macerated, sliced blood orange languishing atop, juices dripping down over the mountain. A picture on a plate.
The wine list could do with a zhuzh, offering just three whites, two reds and a sparkling for good measure, almost entirely Old World. But the prices keep the purse in check – no bottle passes €40 and, de rigeur, all is organic and/or biodynamic. Little by name, little by nature, space bears a premium here, so a cellar seems a stretch too far, but the bold cookery with big flavours might warrant a bottle or two of orange wine or a sprightly Pet Nat to throw some pizazz to proceedings.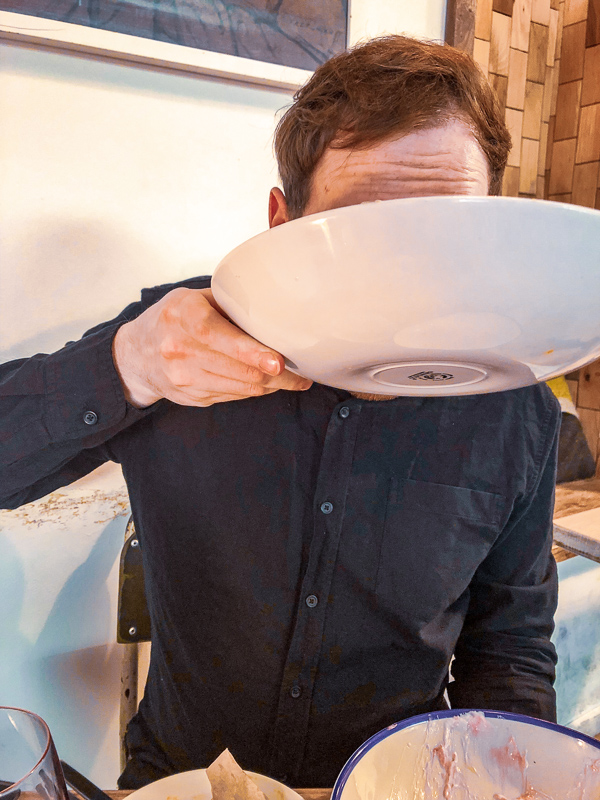 This piece was submitted for the inaugural AA Gill Food Writing Award by The Sunday Times in spring 2019. Patrick, writing the above piece specifically for the brief, made it to the final 24, the final judging luncheon and his words under the eyes and opinions of esteemed judges like Marina O'Loughlin, Jeremy King and Lisa Markswell, as well as Adrian's daughter Flora. Proud of this feature, we thought we'd publish it here. We don't normally do restaurant reviews per se on our remit as GastroGays, however, we may soon change that because writing this was fun.