Belfast is an incredibly exciting place, and a city we're forever recommending people visit! Something somewhat unimaginable from the city we once knew a little more than two decades ago, Belfast's never been better and continues to evolve whilst retaining all of its signature charm –– of which its hospitality is truly second to none, and one of the newest boltholes on the block Bullitt Hotel is an ultimate example of that, not to mention the cool, contemporary design and the stunning food on offer.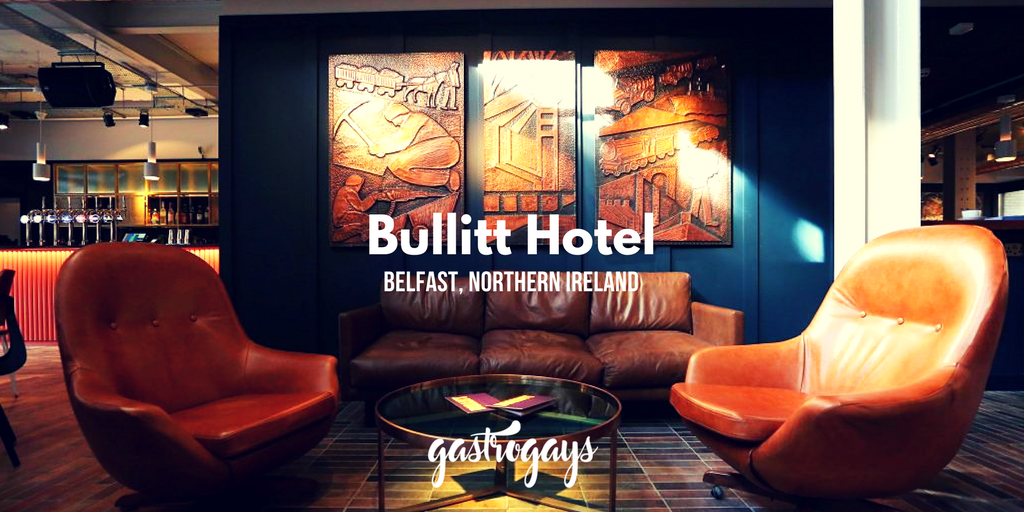 Recently named one of the safest cities in Europe to visit, Belfast boasts some of the friendliest, most charming people you'll ever come across and it's a city we adore coming back to as much as we can (as we only live about 75 minutes' drive away!) Before delving into the hotel details, can we suggest: If Northern Ireland's capital isn't on your bucket list, get it on there this second and check out our Guide to Belfast when planning that inevitable trip. We also have posts on the Top Attractions in Belfast and Belfast and Beyond: Outside the city.
We can't quite believe that this hotel is now open five years! Beginning with a bang opening its doors in October 2016, we managed to stay here  just two weeks after its grand opening and have probably stayed five or six times since. A design hotel from the Beannchor Group, which is also behind The Merchant Hotel as well as The Dirty Onion, The National and Yardbird, Bullitt echoes two of our other favourites: Dublin's Dean Hotel and London's The Hoxton in Holborn (click through to both for our insider look). 
Named after the Steve McQueen film (you may even spot a few subtle nods to the movie throughout) Bullitt's style is sleek, polished yet playful with a retro-meets-modern vibe, splashes of colour and clear and clever attention to detail. Set on Church Lane right between Victoria Square and High Street you couldn't get more central in Belfast city –– and you're about 10 minutes' walk from Lanyon Place and Belfast Central Station, so if coming from the Republic why not get the train? (Note: parking is available at a discount via their partnership with nearby Hi Park if you're driving)
Walk through the temple-style doors and down the exposed bulb-lit, street art-adorned walkway through to the central courtyard with its unique cask display, al fresco bar and ample seating with outdoor heaters. Then walk through the main lounge area, all fitted with block coloured wrap-around turquoise sofas, modern wooden tables and statement artwork, which earns its keep throughout the day from breakfast and mid-morning meetings to co-working afternoons and right through to late nights as a convivial and bustling bar area.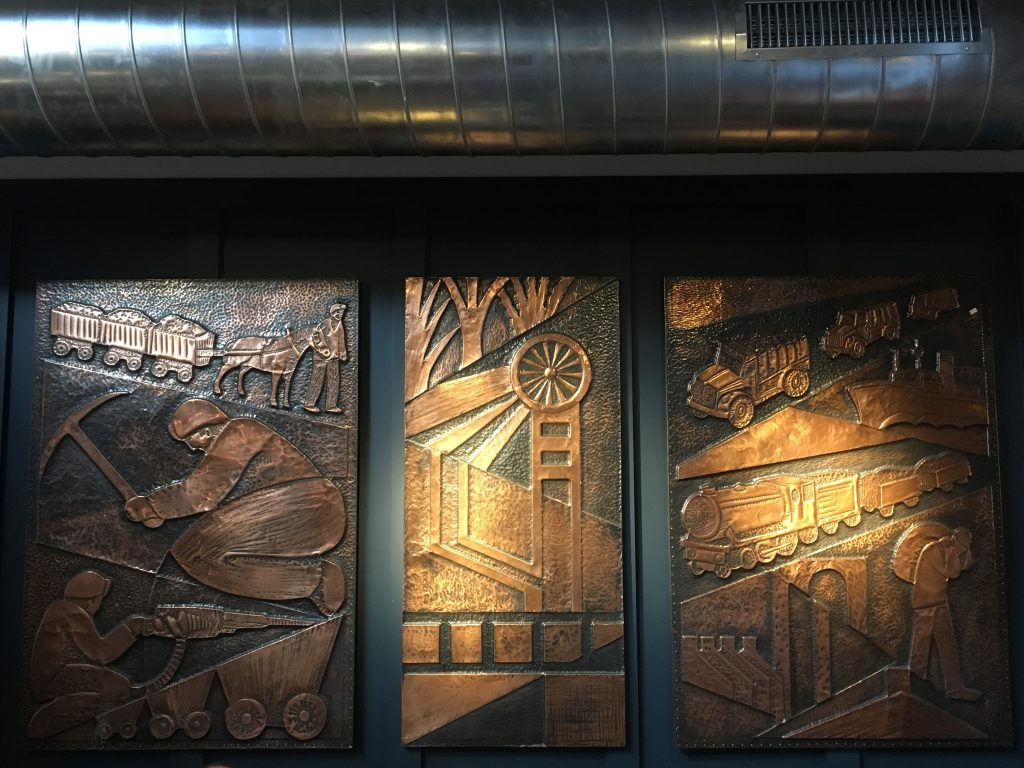 Taylor & Clay, Bullitt's restaurant, is just to the left of reception towards the back of the ground floor, whilst the Rattlebag cocktail bar is hidden down a door to the opposite side. More on those later, but first: to the rooms! You might imagine you've walked into a lobby of a hotel in New York's Soho or London's Shoreditch, but once you've checked in and make your way to your room, you're hit with the most Northern Irish touch possible. Breaking from convention, Bullitt has decided to forego the standard alerts of 'doors opening: fourth floor' in the lifts and commissioned a colourful local character's voice to signal everything. "Doors closing… so they are", broadcaster Joe Lindsay barks before jovially announcing each floor in typical Belfast style. It's a small touch, but makes us titter every single time!
That signature, cheeky, ultra local touch runs throughout in the service and who you meet –– this isn't a hotel where the staff's smiles are painted on – like at the Travel Tavern in I'm Alan Partridge – they are genuinely friendly and enthusiastic.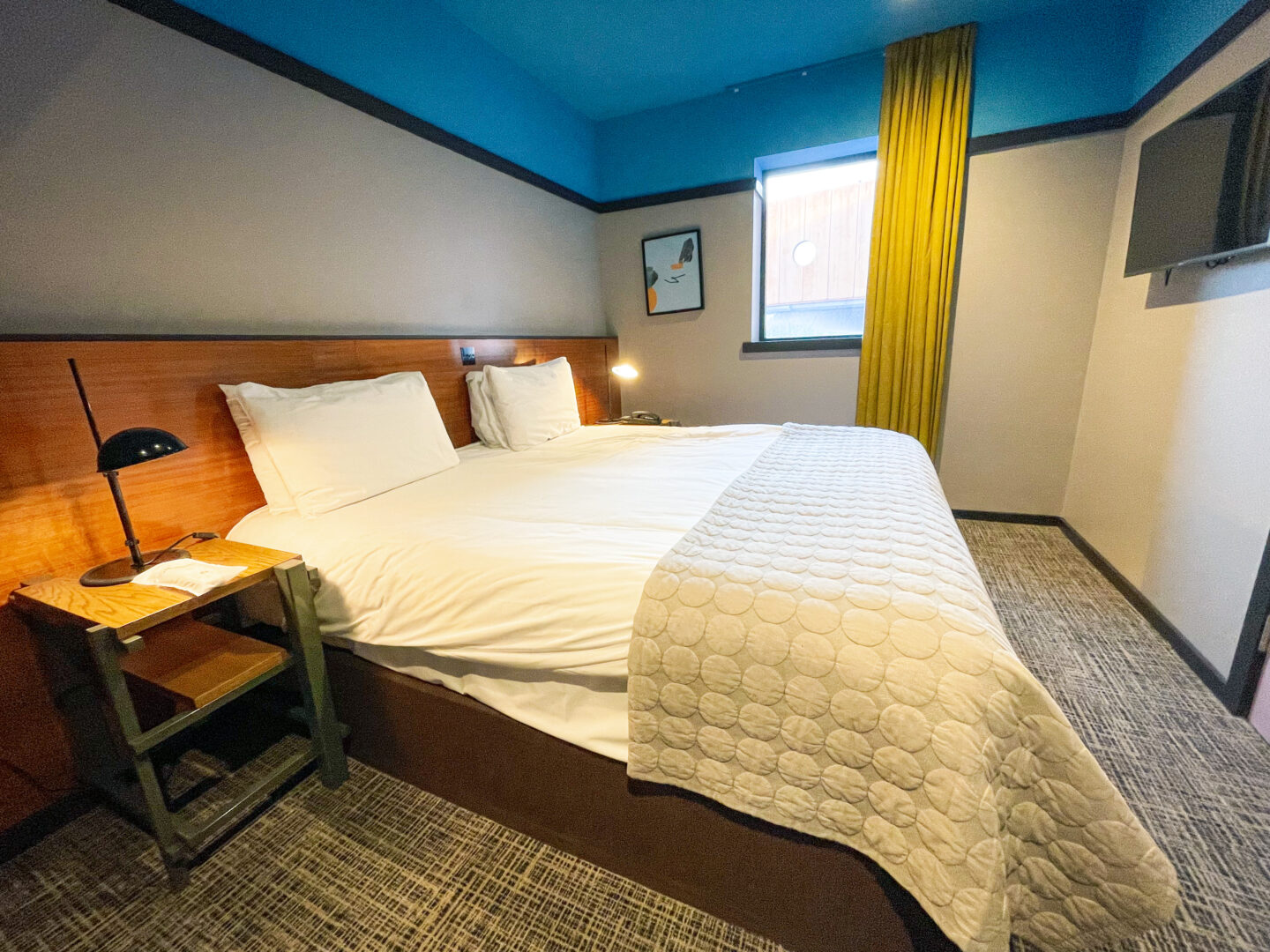 43 rooms are arranged in three categories, according to size: Dinky, Comfy, and Roomy, each designed to maximise space and cut out the nonsense. We've stayed in each of the sizes and regardless of size they all boast the same amenities. Don't expect fitted wardrobes, trouser presses and other frivolous facilities; only the practical will do here. A block-coloured metal rack with a few hangers means you can hang your going-out threads or keep your coat crease-free, which is the only storage available.
The bathroom is expansive in monochrome tile. A closed shower room with powerful, boiling hot rain shower and additional wand is such a welcome luxury – we probably spent 20 minutes in the shower a day each! Filbert & Mason products, in generous quantities, is another plus! Towels could be bigger, if we were nitpicking!
We're total tea guzzlers, so one touch in particular that we love to see in a hotel is fresh milk in the fridge and proper-sized mugs. This, we've found, is very rare, and thankfully Bullit have taken heed of it. We were so glad that our early morning cuppa could be made in the right sized mug, with fresh cold milk and all within arm's reach of our bed.
Speaking of early mornings, breakfast for most of the last few years has been dropped in a bag to your room consisting of some yoghurt, granola, fruit and juice (included in your room rate!) but since Covid they have introduced a hot breakfast, served in the lobby lounge to-order. We're not sure what the plan is going forward, so best to check in with reception when you arrive as to what the breakfast offering is. The coffee is very nice, and served by the baristas all day long downstairs.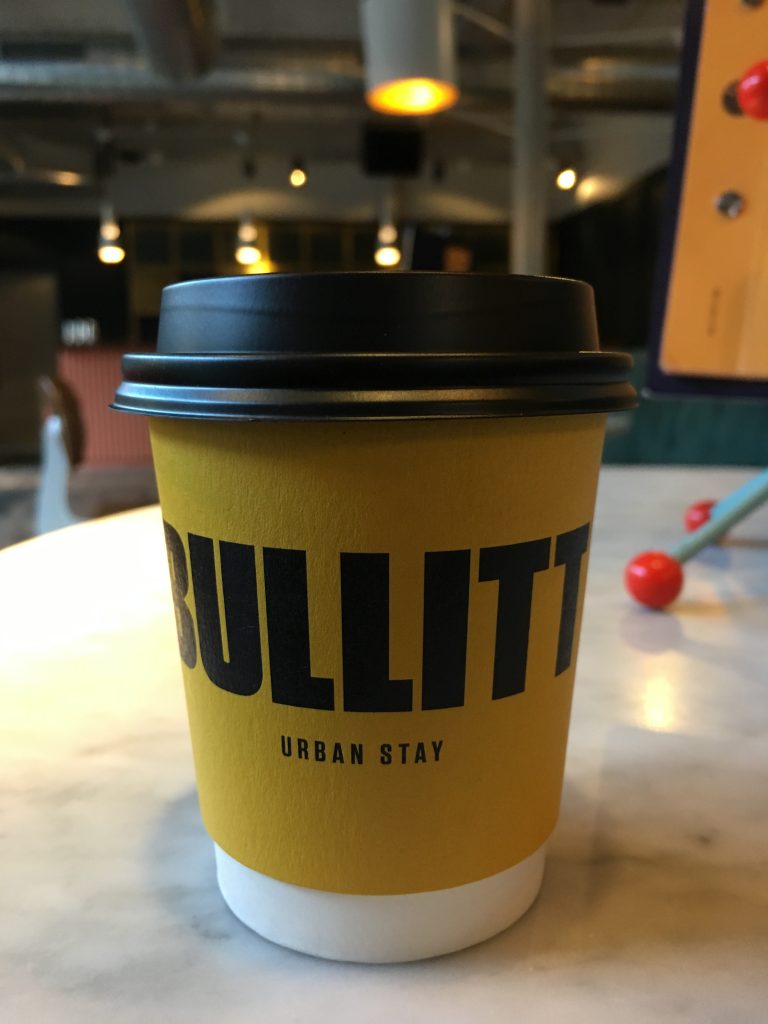 Taylor & Clay
The signature (and award-winning) restaurant at the hotel is centred around the wood-fired Asador grill. Taylor & Clay is led by head chef Saul O'Reilly and guests can peer into the open kitchen to see everything being cooked and served up, and we always love this aspect of restaurant dining –– particularly rare for hotel restaurants. Taylor & Clay may be a hotel restaurant but actually it stands out and stands alone in an independent way, and has won lots of fans and plaudits over the years.
We've eaten here two or three times, mostly for dinner which was sensational, but they also do lunch services and an immense Sunday roast which we can't wait to get back to Belfast for! Specialising in larger cuts, cooked to-order, clock the board above the Asador to see which cuts are on offer each day and how many grams/how much each cut will feed, along with the prices. We found the prices pretty good, especially for sharing cuts if you're dining in a group.
With such a strong showcase of the wood-fired meat cuts, naturally the wine lists explore reds for the most part and there's a distinct love for Argentinian Malbec here, but we've also had stunning wine from the likes of Priorat in Spain. The cocktails are very good too, if you want something lighter, less intense and more refreshing.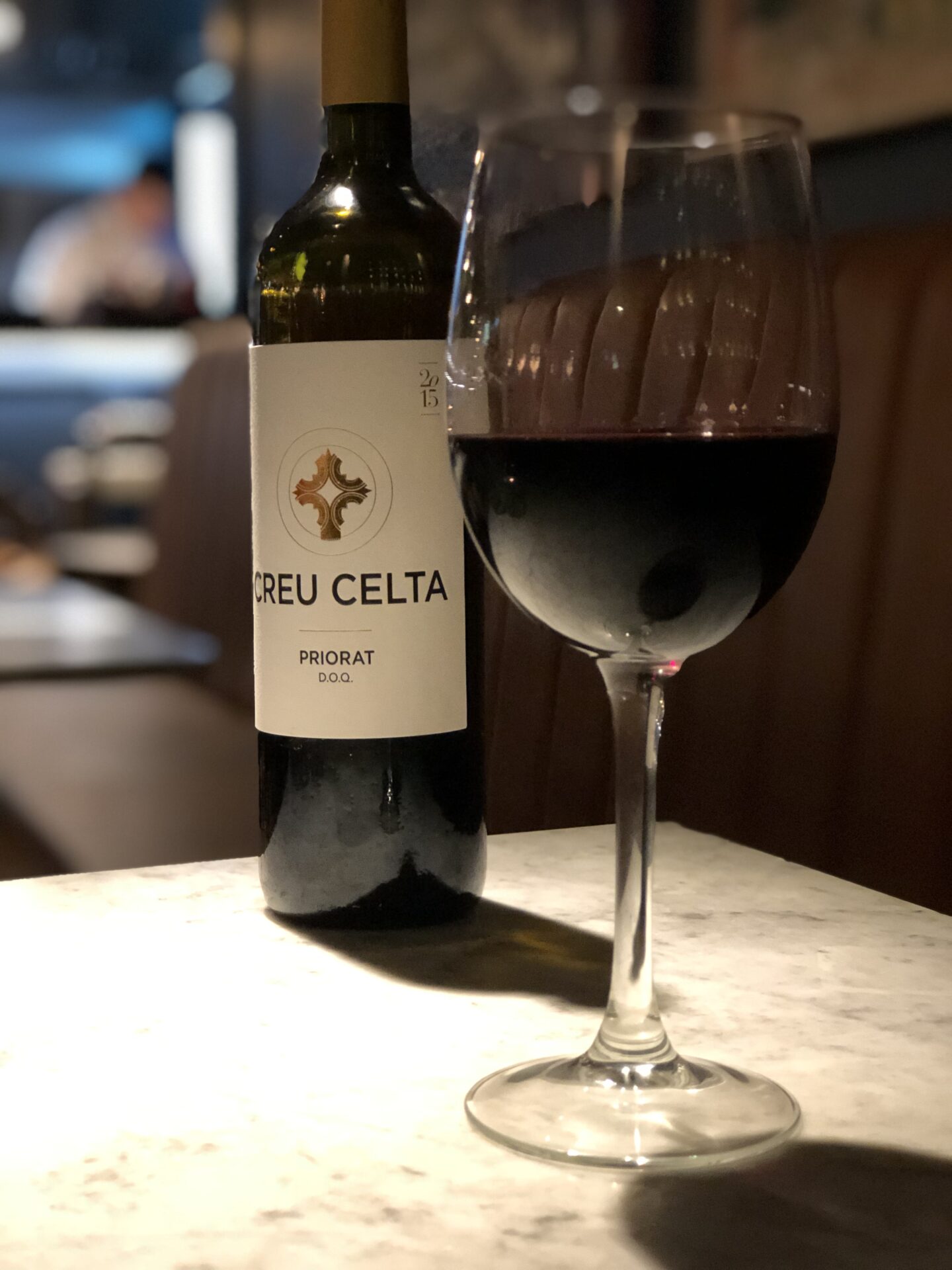 Babel & Rattlebag
As so often happens these days, hotels come described as "urban playground" and Belfast definitely comes out to play here when the lights go down. Upstairs you'll find their top floor rooftop cocktail bar and al fresco terrace called Babel. Panoramic views, sourdough pizza, urban hip-hop playlists and cool takes on classic cocktails.
Rattlebag is their new contemporary cocktail bar concept, downstairs just off reception, which revolves around the number 12: the bar carries 12 key spirits, offers 12 cocktails at any one time, each one £12 in price and the menu changes every 12 weeks or so. Kinda cool, eh? This is where the cocktail aficionado will want to hang out and dive in, or a spot where you're looking for something a bit more private, casual and cool rather than the buzz of the lobby area or Babel upstairs. Ideal for a nightcap!
All in all, you can probably understand why Bullitt is so often our go-to to lay our heads in Belfast. Central, warm service, stylish, great food and drink and just a well-made, well-polished smaller scale hotel (not quite boutique but not quite a large behemoth either). The last five years have been good for Bullitt and it's continued to evolve and find its firm standing on its feet, now we urge all of you: don't wait five years to book a stay here, do it sooner rather than later! For more info and to book into Bullitt, visit their website.
Disclaimer: Some of our stays at Bullitt have been organised as press trips throughout the years however we have also stayed and paid at our own expense on several occasions, so invited stays do not compromise this feature.