If you're lucky to have a balcony, garden or some sort of outdoor space, sunny summer mornings dictate eating breakfast or brunch al fresco. Whether weekend or weekday, there's hardly a better side dish to the most important meal of the day than a hefty hit of Vitamin D, right?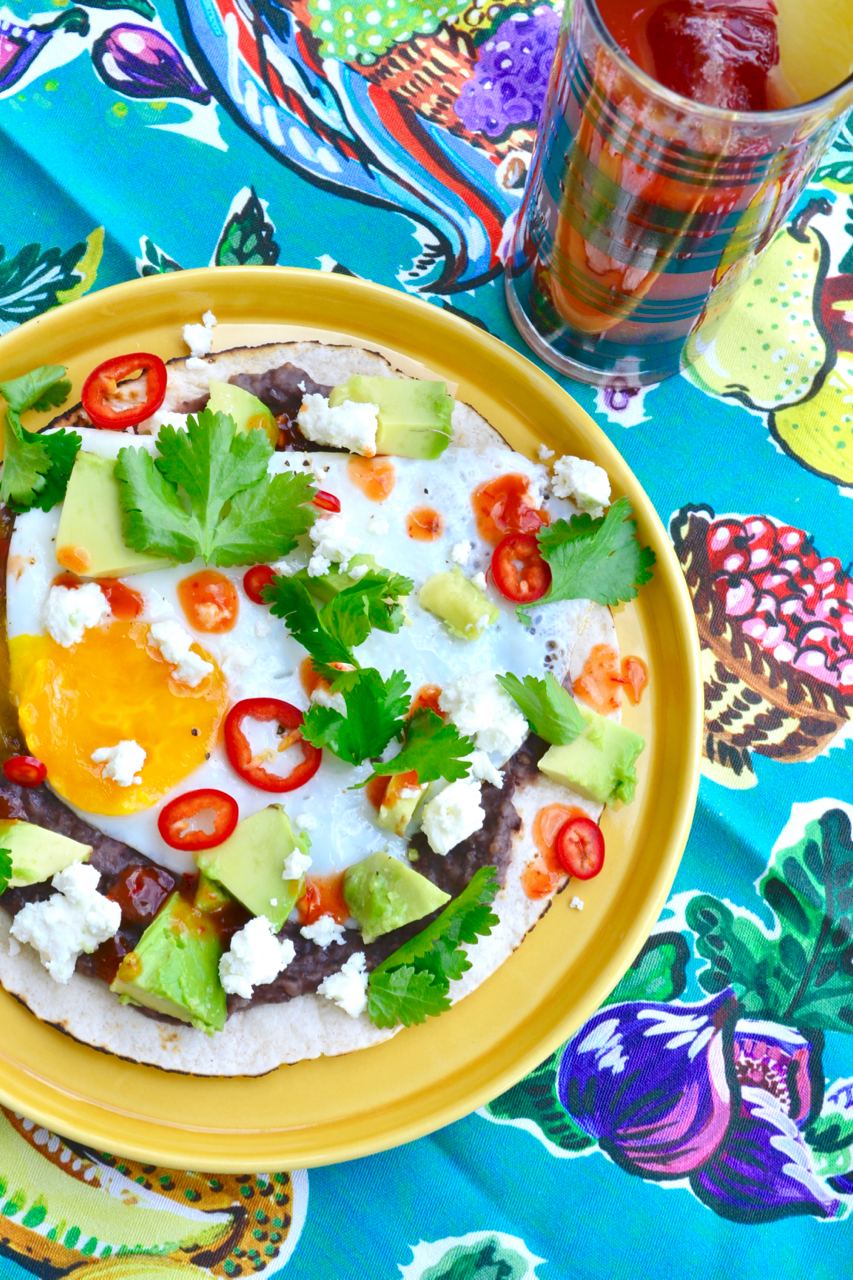 We guarantee you won't miss the meat in this vegetarian brunch recipe, which is packed with heat, spice and colour. Huevos Motuleños is a dish originating from Motul, a town in the Yucatán Peninsula of Mexico and translates literally as eggs Motul-style.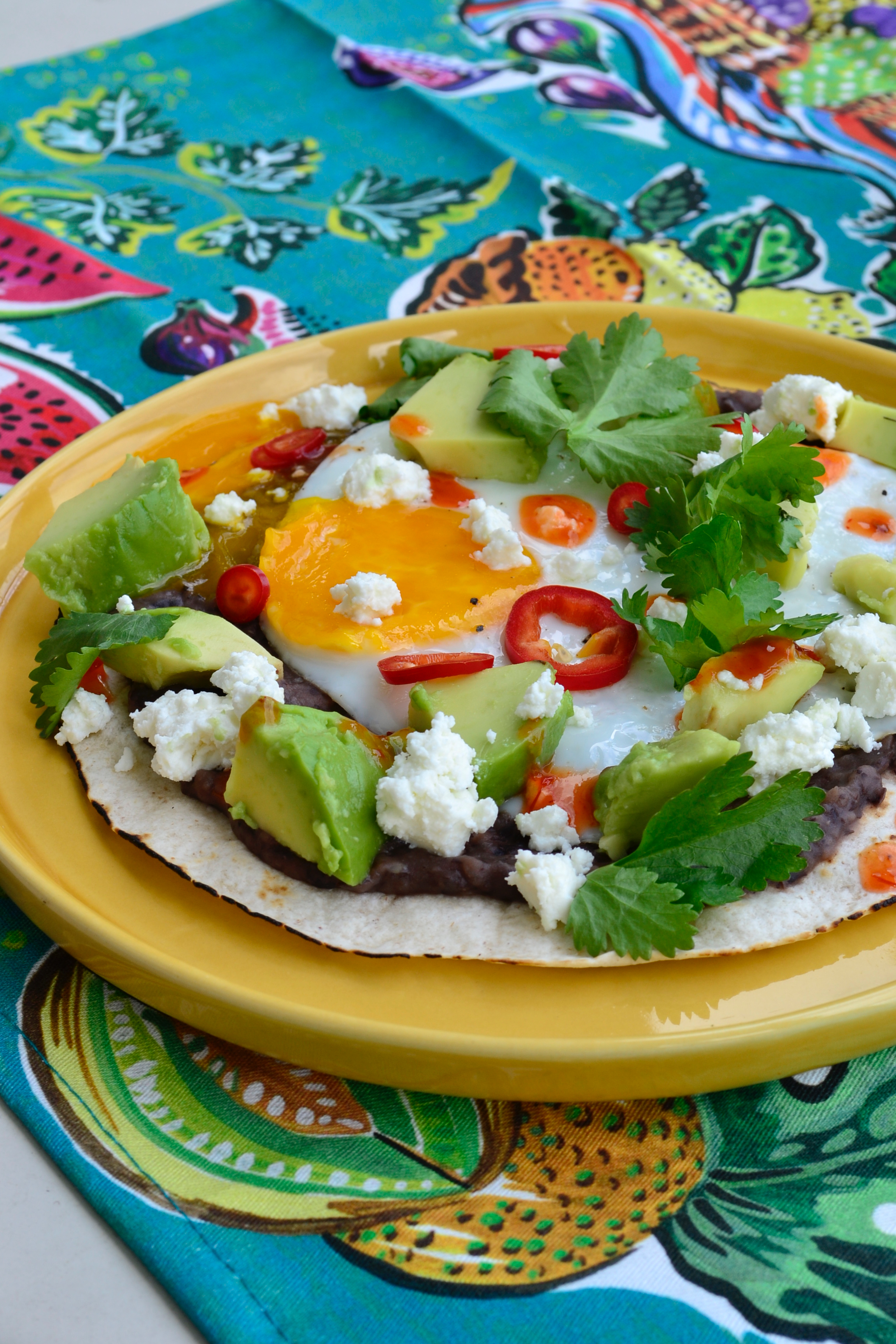 Mexicans know how to make breakfast fresh, fiery and filling and this huevos Motuleños recipe is inspired by a chef championing all things magnificent about Mexico's cuisine this side of the Atlantic, Thomasina Miers – chef, writer and owner of Wahaca, with branches across the UK, and DF/Mexico in London.
🇲🇽 Huevos Motuleños (V) 🇲🇽
Serves 2
1 large shallot, diced

2 large, free range eggs (4 if you're hungry)

1 tin of black beans (we like Biona organic)

1 large garlic clove, smashed

1 ripe avocado, cut into chunks

Feta cheese, crumbled

2 large tortilla wraps (plain, corn or wholemeal)

Salsa and hot sauce of your choice

salt, pepper, coriander and chilli, to serve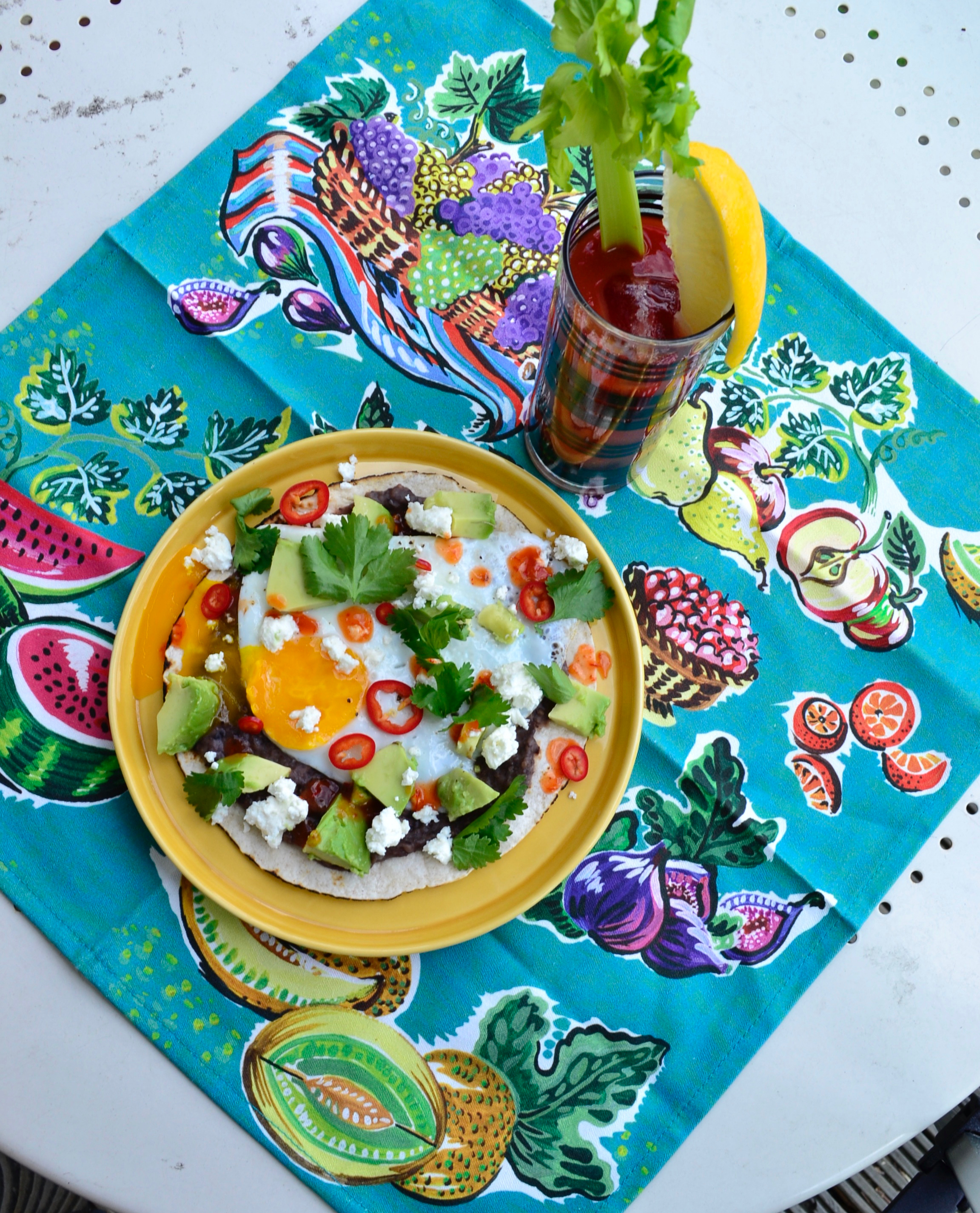 1. Drain almost all the water from the black beans and then blitz the contents in a blender or food processor with the garlic, shallot, salt and pepper.
2. Heat a pan on medium-high and once hot fry the black bean mixture, bubbling until it's thickened and hot. Leave to one side to cool.
3. Fry the eggs in another saucepan with a little oil over a medium heat until cooked through – serve one or two per person depending on hunger. If you have a gas hob, scorch the tortilla wraps over an open flame for a couple of seconds at a time to get a gorgeous spotted char and light crispness.
4. Now, you're pretty much done! Assemble beginning with the scorched wrap, spread generously with the black bean mixture, then the salsa and topped with the egg(s) in the centre.
5. Strew the avocado and feta before finishing with drizzle of hot sauce, seasoning, sliced red chilli and chopped coriander.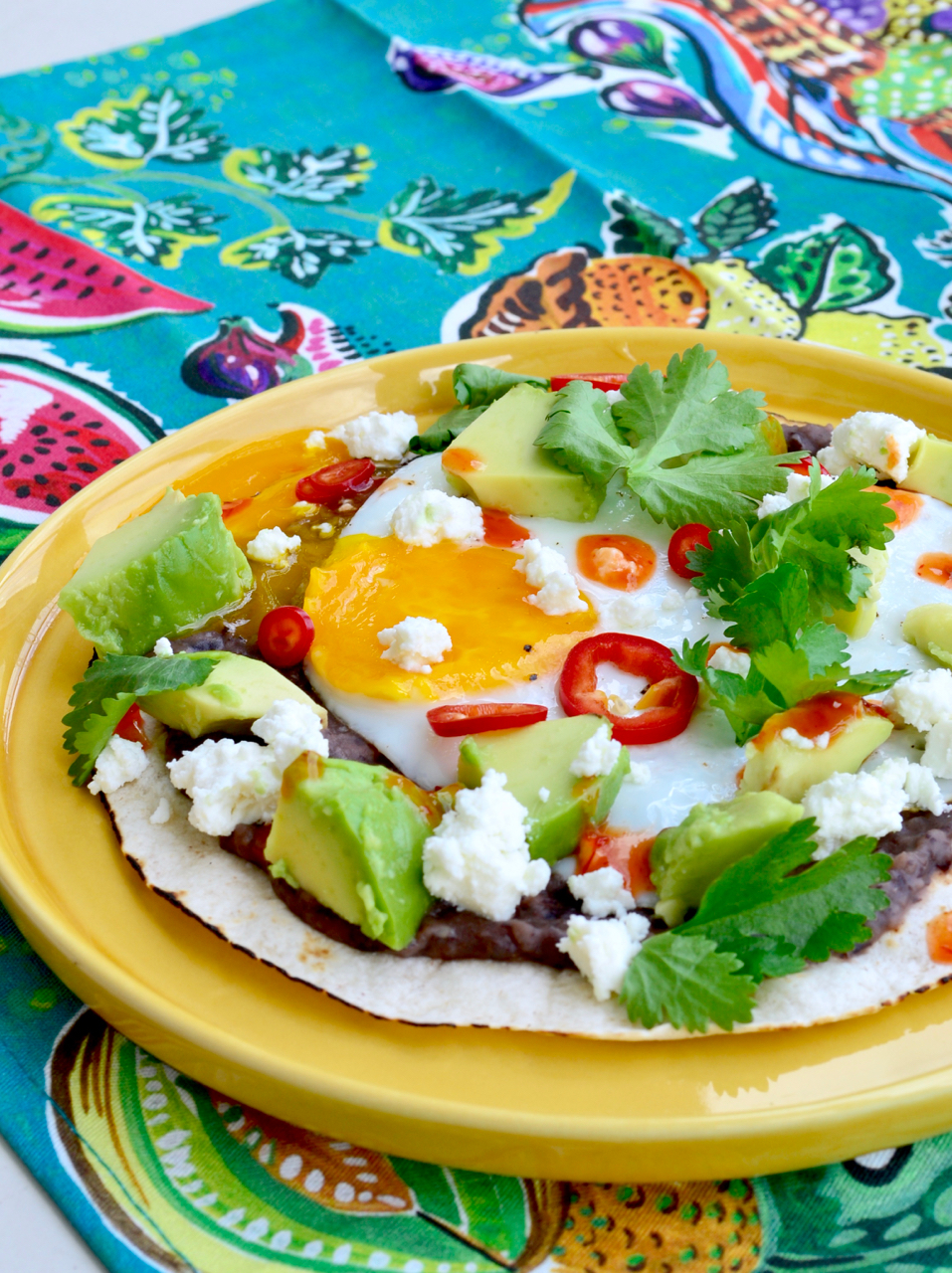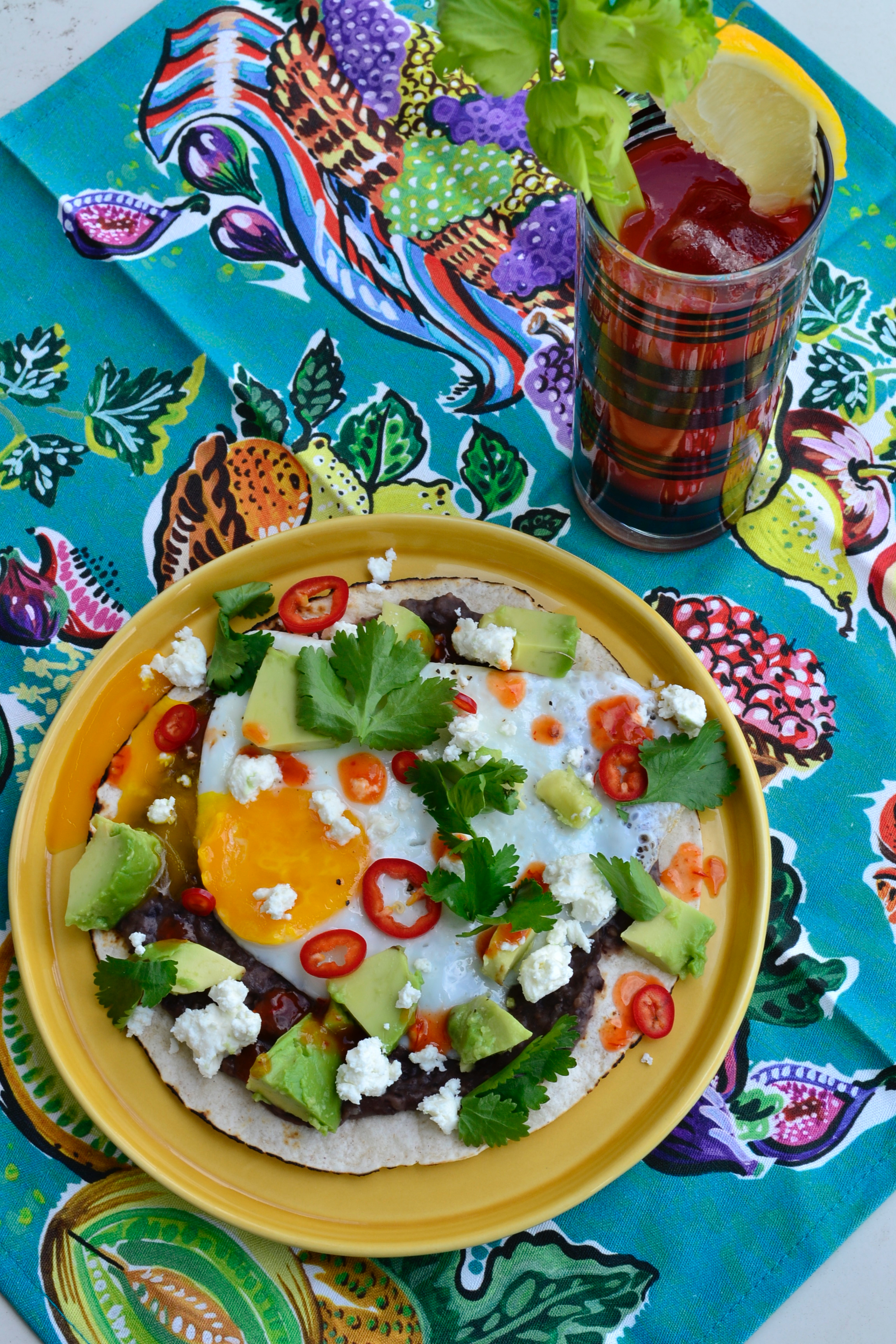 We absolutely encourage you to have this in the garden, on the balcony or wherever you are with outside space. That fresh air is the perfect seasoning. Plus, a spiked, sharp, spicy Bloody Mary is this brunch dish's partner in crime, sweetie.
This recipe for huevos motuleños originally appeared in Gay Times Magazine, where we're the food columnists with a monthly recipe. Do follow GT on

Twitter

,

Facebook

or

Instagram

and

subscribe to the magazine

if you like!