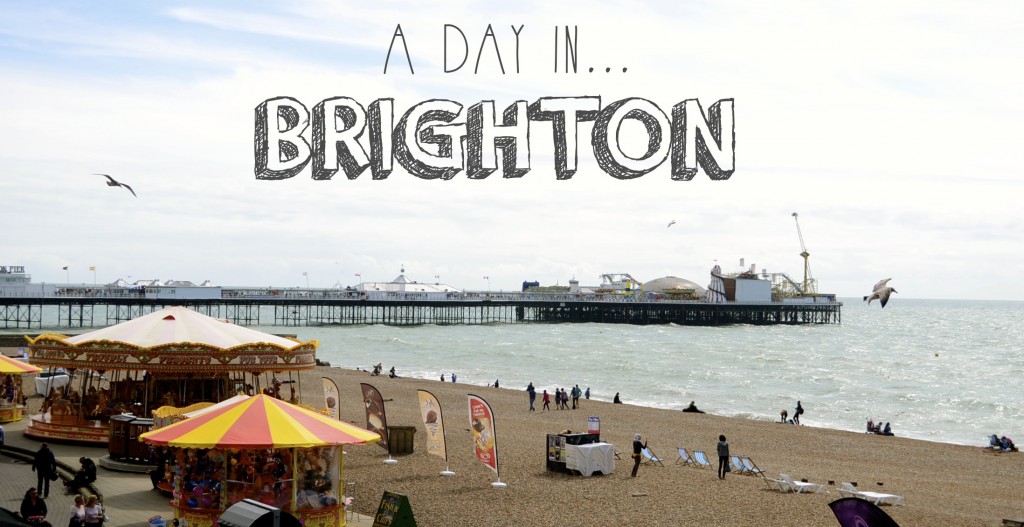 Whenever Brighton comes up in conversation, many people often shriek at us: "OH MY GOD YOU'VE NEVER BEEN THERE BEFORE?!". That's usually followed by "you would love it" and "you need to visit". Needless to say a town that straddles the seaside, titled the gay capital of the UK and with a plethora of gorgeous shops and cafes to visit all sounds right up our street, so a trip was a necessity, and that's exactly what we've just gone and done…
It's so easy to get caught up in the rat race and suffocating life in London. The advantage of living in such a thriving capital city is that all roads lead to it, and all roads also lead out of it, so it's relatively easy to escape whenever you need to. We had an unexpected weekend off together and couldn't decide on one thing to do locally, so planned that we'd wake up super early on a Saturday morning and hop on the cheapest train to Brighton, with a plan of exploring the shops and markets, buy a few bits to eat and just relax while breathing in the beautiful sea air.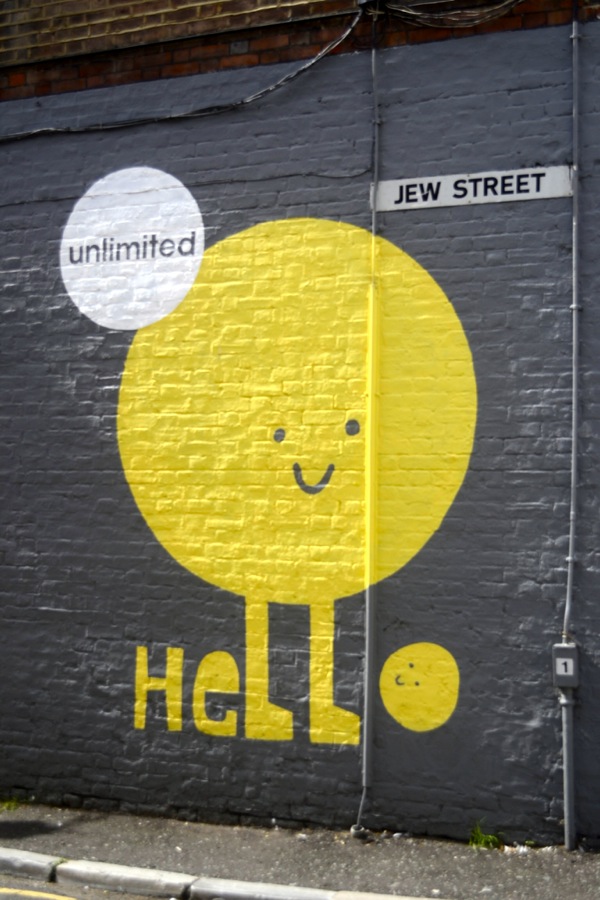 We are so lucky that many of you who follow us are so familiar with the town, and a couple of you even live there, so we were inundated with so many great suggestions of things to do, places to see and the likes on our Twitter, Instagram and Facebook pages. We got more than enough to fill a week's trip, let alone a day, and some places stuck out more than others, so we've now got enough to supply trip no.2, 3, 4, 5….
Arriving at about 10am, after a 2 hour train journey meant one thing and one thing only, breakfast was needed, and needed instantly. The sound of Joe's Cafe was a hit to us, which we found on Twitter. An eatery that specialises in what is – for Russell at least – the best meal of the day is exactly how to get fuelled up before a long day  of exploring.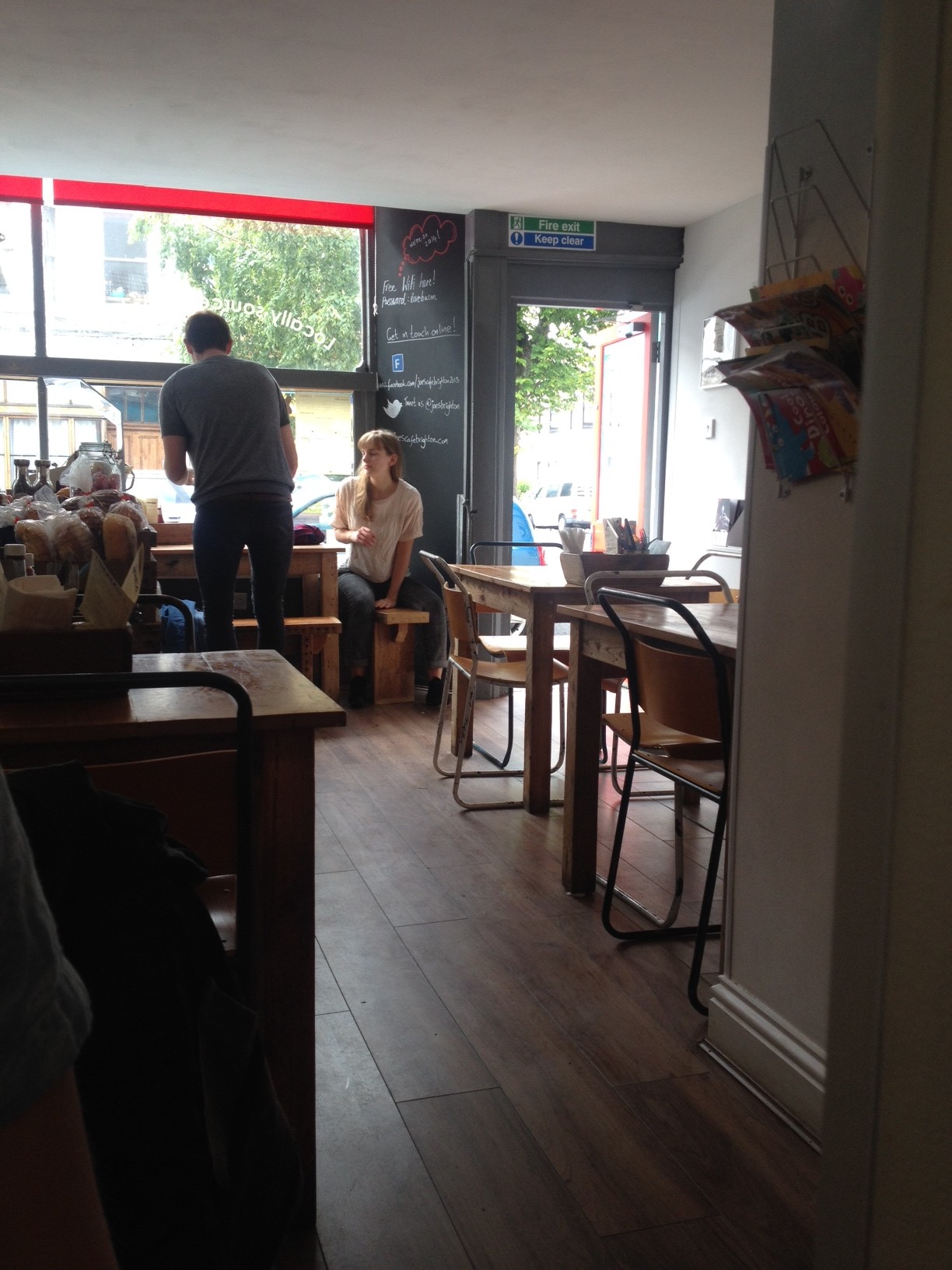 Joe's isn't very central, but if you are willing to walk up a substantially steep hill (which is hard not to notice as you are coming in by train), the 10 minute, up-hill power-walk will be followed by a seriously delicious reward.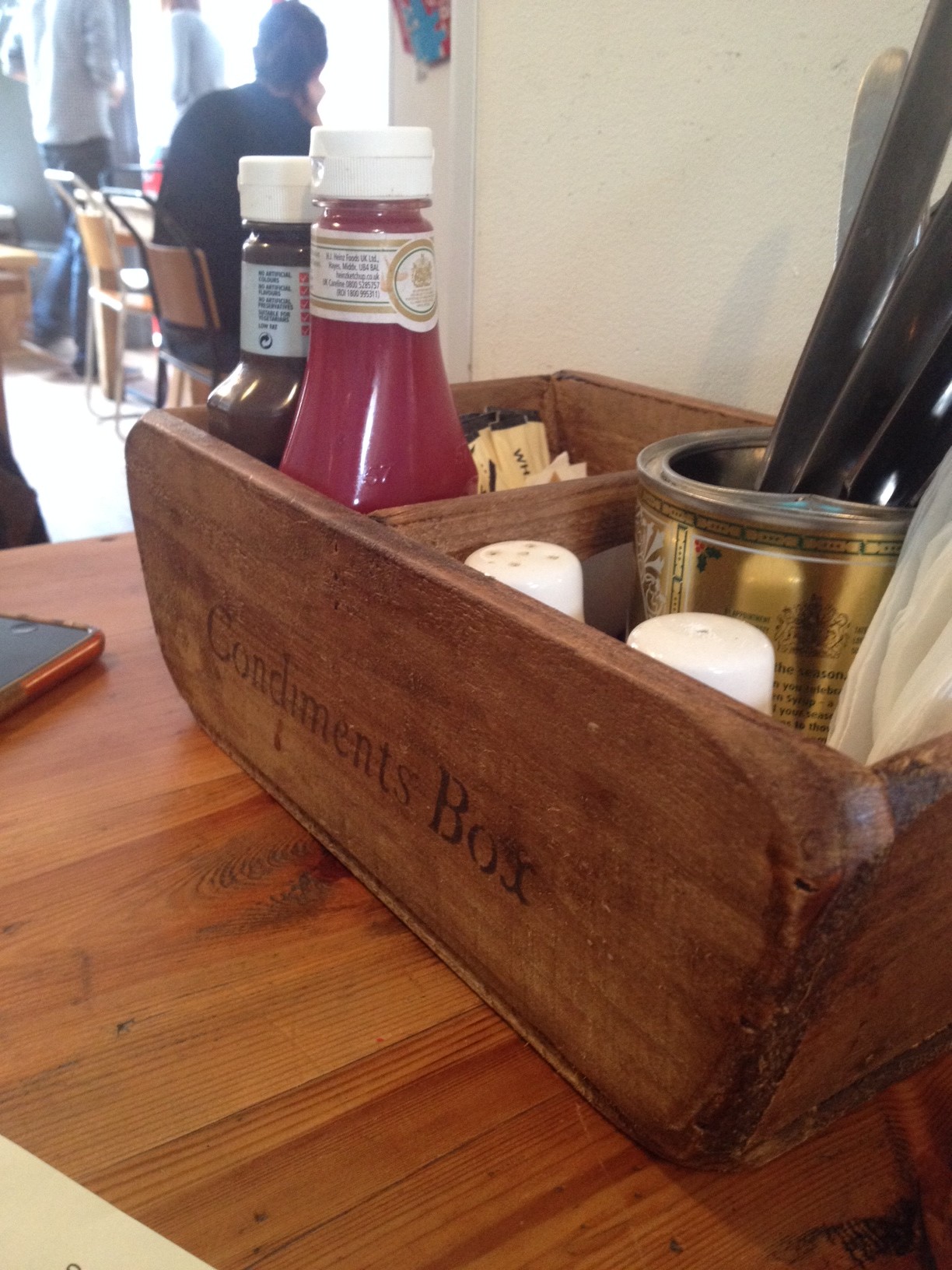 Greeted with a menu full of breakie choices from the traditional Full English right through to their own speciality, the Hashageddon, we were spoilt for choices. Everything is extremely reasonably priced.  A large full English, featuring everything from bacon to black pudding costs only  £6.50, while a smaller version sets you back £4.50.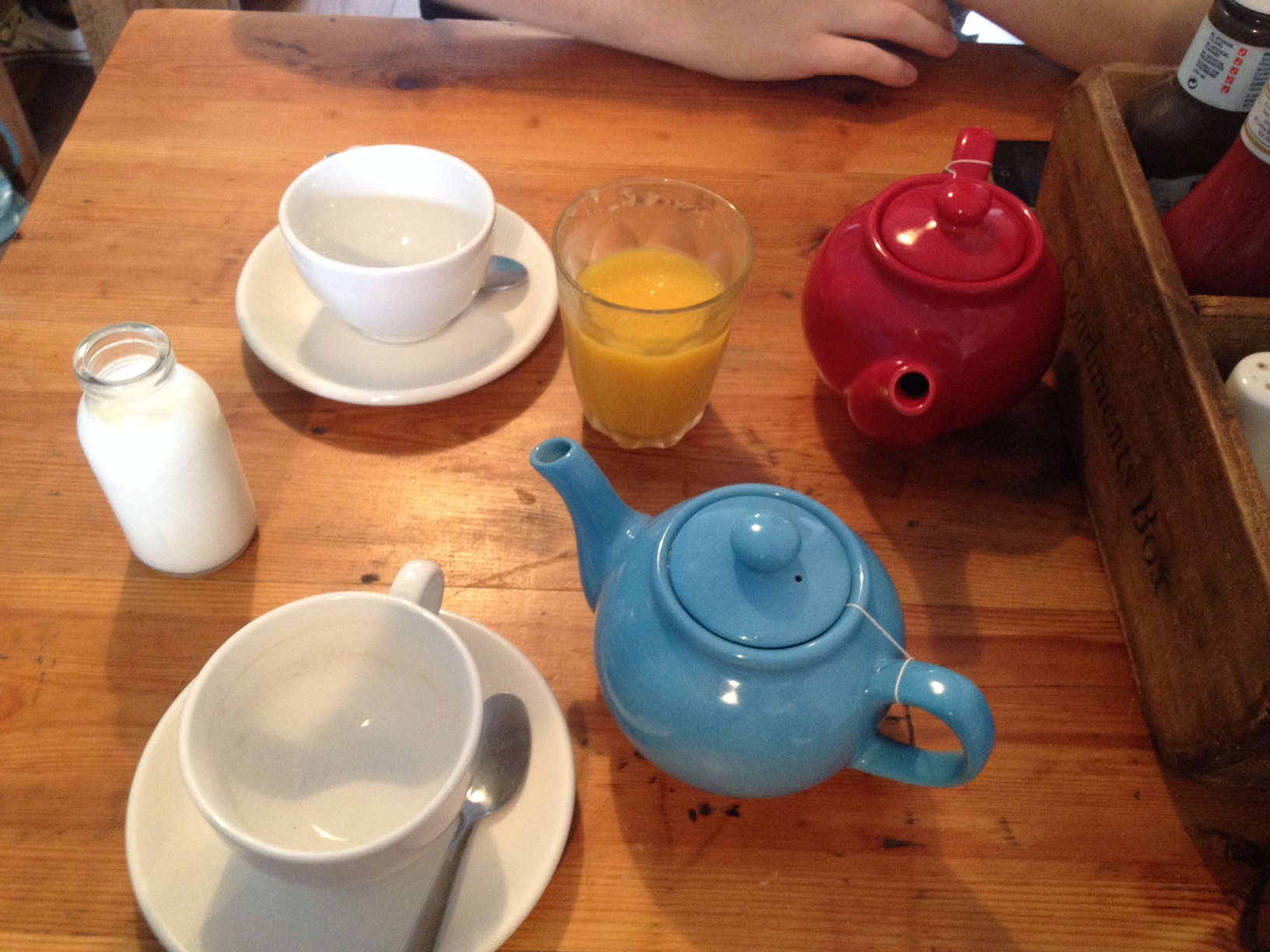 Drinks normally push the prices of breakfasts up when they aren't included with a dish, but at Joe's a pot of tea (roughly about 3 cups) was only £1.30 while an orange juice was only £1 for a perfectly sized glass. A steal, and the perfect set-up for the day.
We both opted for the Hashageddon dishes, regular sized. Rusty took the traditional, titled The Meaty Hangover Hash, featuring sausage, bacon, potato, onion, cheese and mushrooms. Patrick chose the spicier version, called Jane's Spanish Hash, with chorizo, sweet peppers, mushroom, cheese and chilli. Both met our expectations as being a hearty, filling breakfast.
Without a doubt, this is THE place to go to first thing in the morning wether you are hungover to hell or just arriving in the town. We do recommend you get the bus up the hill, and you can then happily belly-roll down the hill to the town centre when you're done!.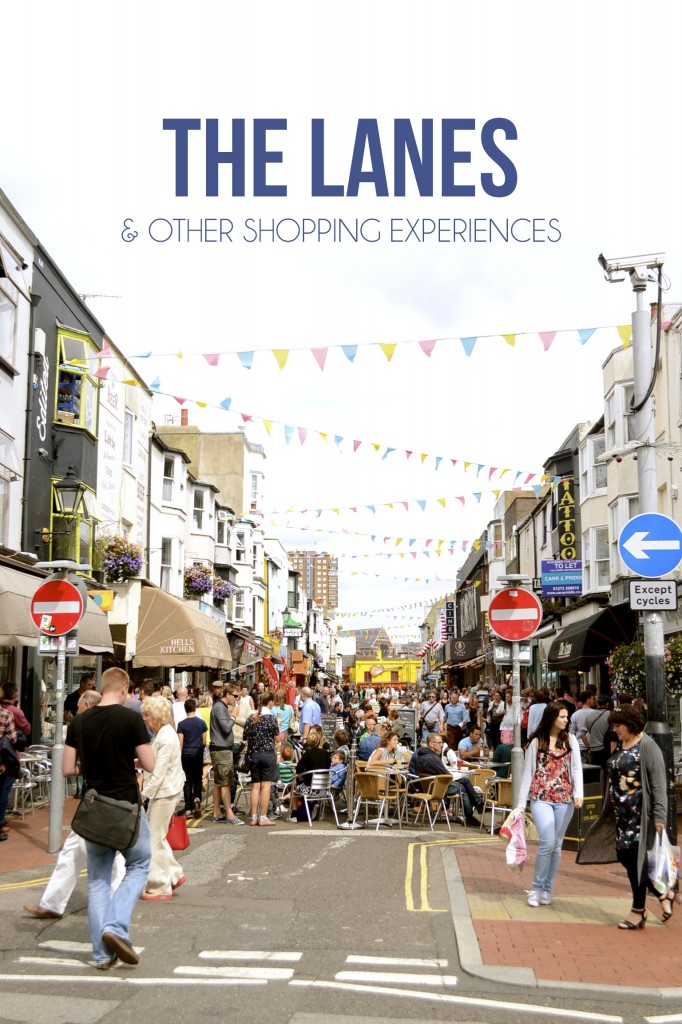 There are so many little shops all about Brighton. Every single person who suggested things to do to us mentioned North Laine and The Lanes as a 'must' for us. We weren't disappointed whatsoever.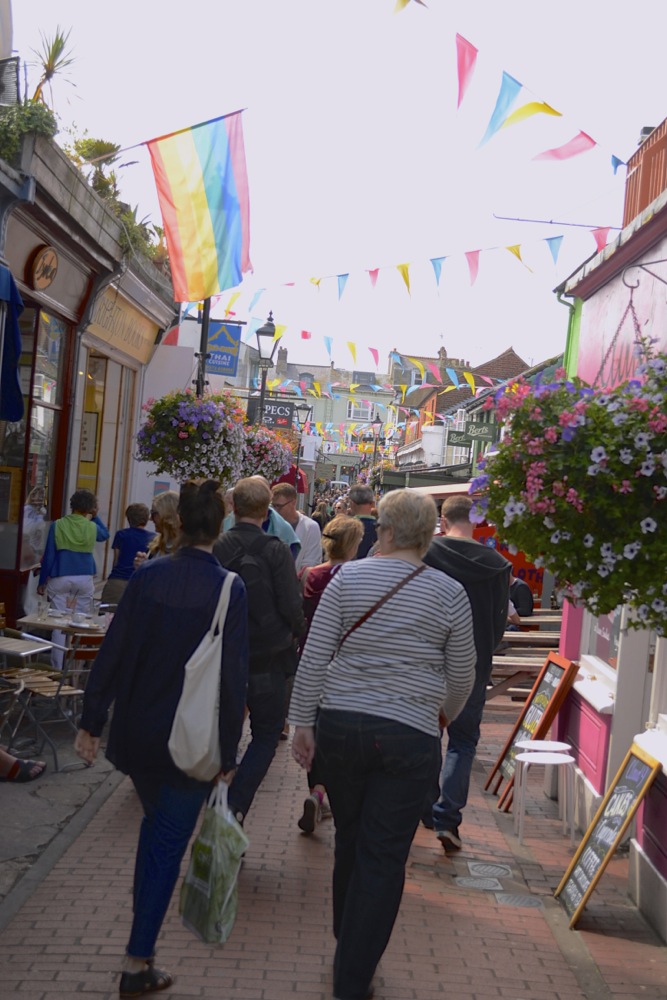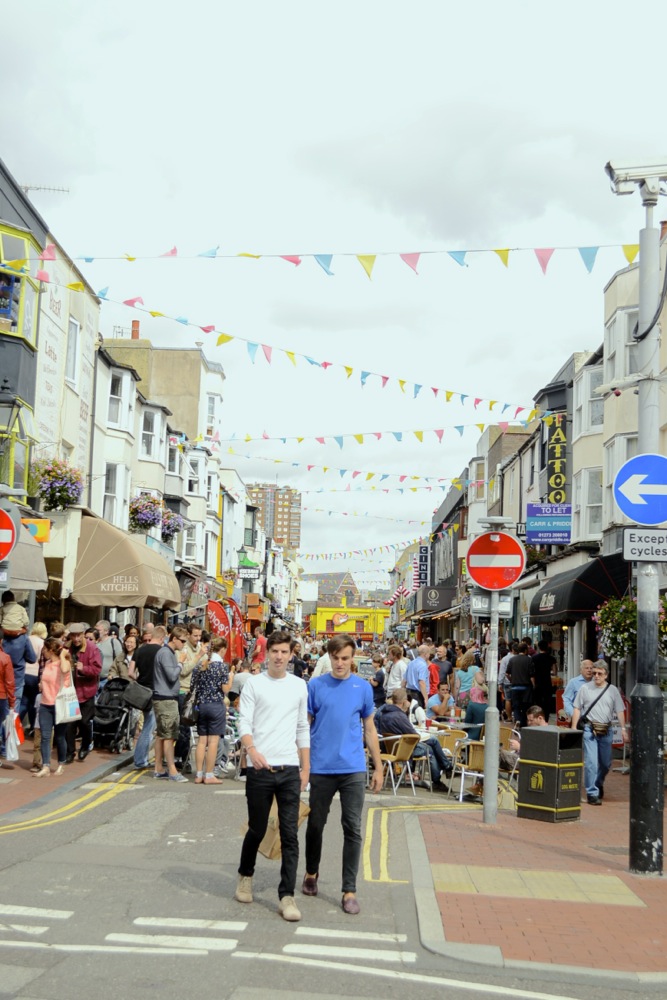 We firstly stumbled upon a small antique/vintage market while en route, where we picked up some lovely plates and kitchenware which we're sure you'll see in food photography from us soon. This antique market appears to be a regular Saturday occurrence and is on North Gardner Street, and along the way there are a number of vintage shops stocking a tonne of furniture which we wish could've come home on the train with us!
A few special mentions go to the one of the most amazing homeware/kitchen supplies stores we've been to in a long long time. Bert's Homestore have a few branches around the Brighton & Hove region and is well worth a visit. Every mould, every utensil and every type of dish is available here and the prices are really competitive.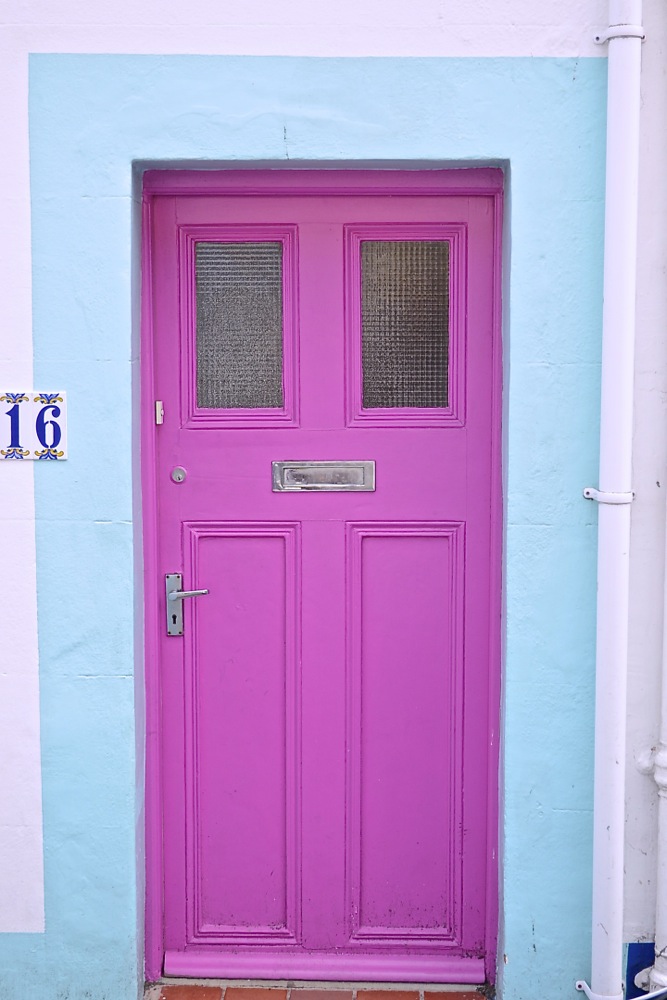 There were also a huge number of independent retailers selling beautiful bits of artwork, interiors and stationary. InHouse Space sold a great array of screen prints, lamps and tableware.  We also obsessed over Edited, which sold a huge array of eccentric homeware and furniture.  If you are a fan of bright, vibrant colours, this is the shop for you. #colourhunting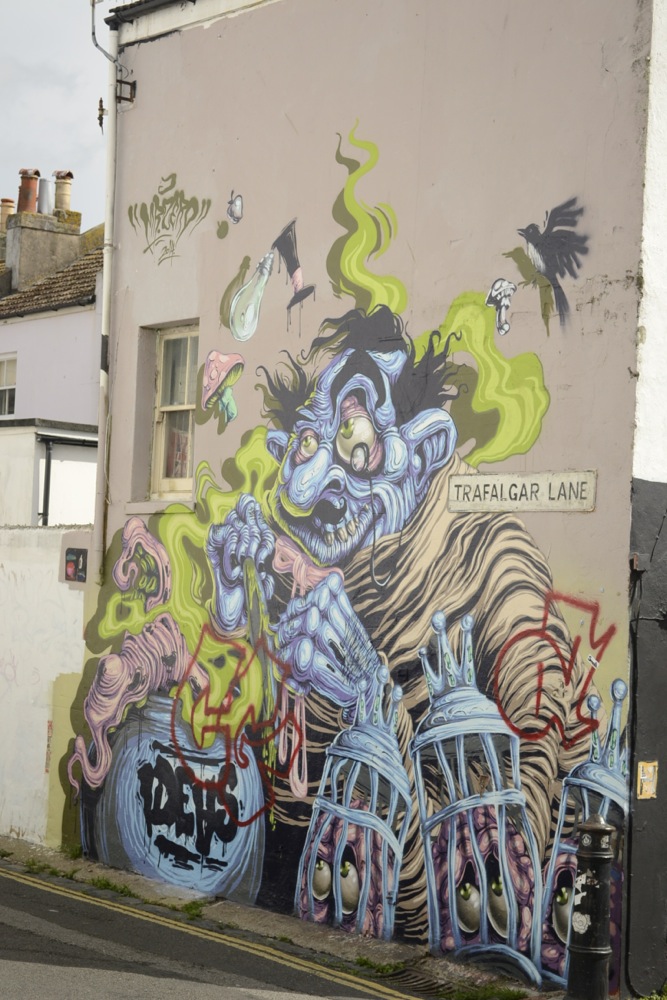 All the walking and shopping had taken its toll on our tired bodies, considering the early morning rise, so coffee was most definitely needed. We made a bee-line straight for Taylor Street Baristas, who we've heard provide exceptional coffee and who just happen to have a nice little branch in downtown Brighton. Unfortunately for us, on the day we arrived at their door their coffee machine had decided to take a day of sick leave; no espresso was to be found at this premises. NERDS. So we (happily) settled for their filter coffee.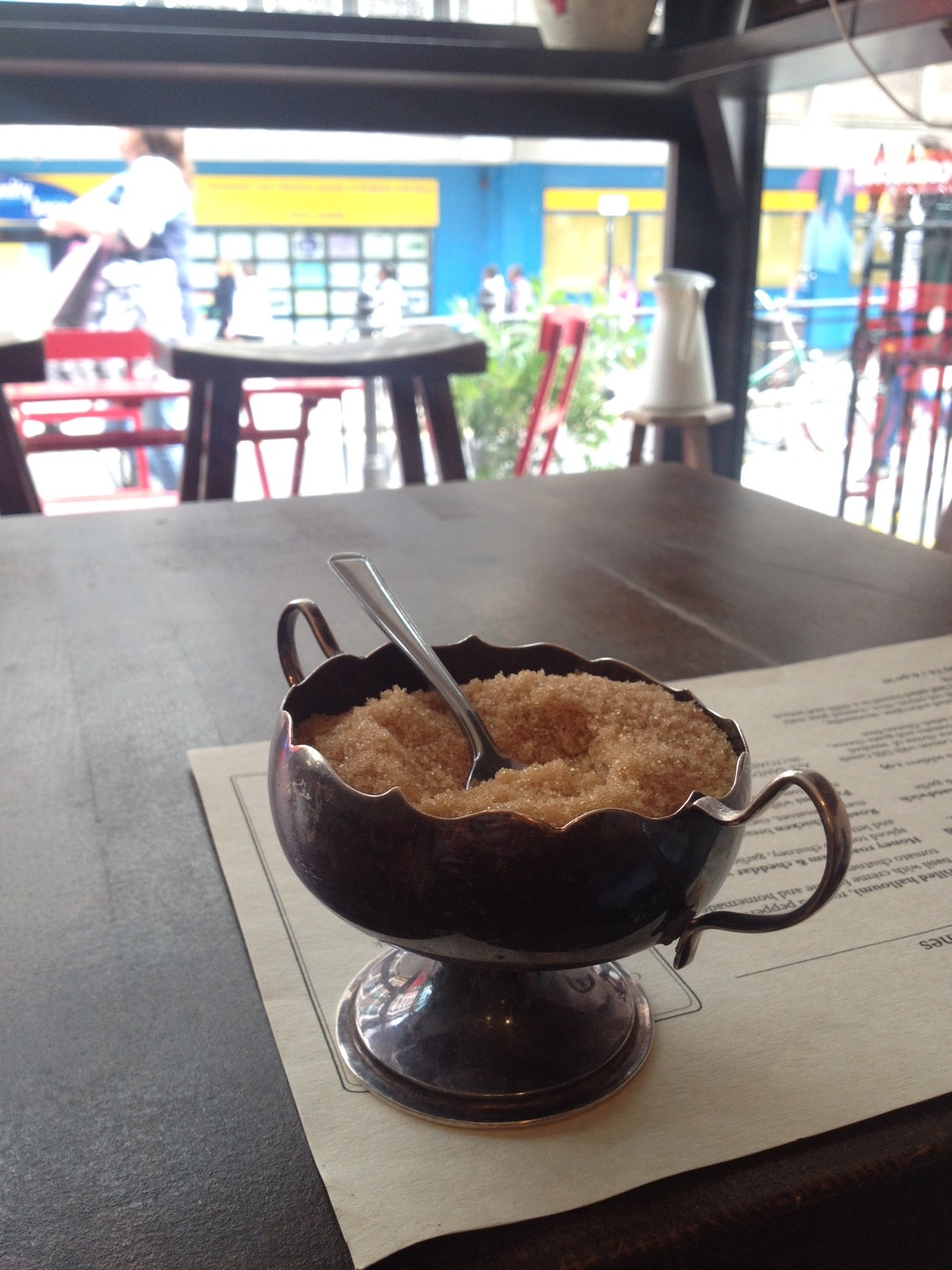 What we adored about TSB was their coffee blend/flavour chart happily broadcasting the flavour profile of the different bean blends that they stock, like a clock tells the time or like a map tracks a journey on the wall. Not only that, but our server at the till happily guided us through our chosen choice of coffee, picking up on the types and tastes that we prefer, and explaining that on this day a blend of either South American (hazelnutty, chocolate, rich) or African (floral, sweet) roasts were available. We, naturally, opted for a cup of each.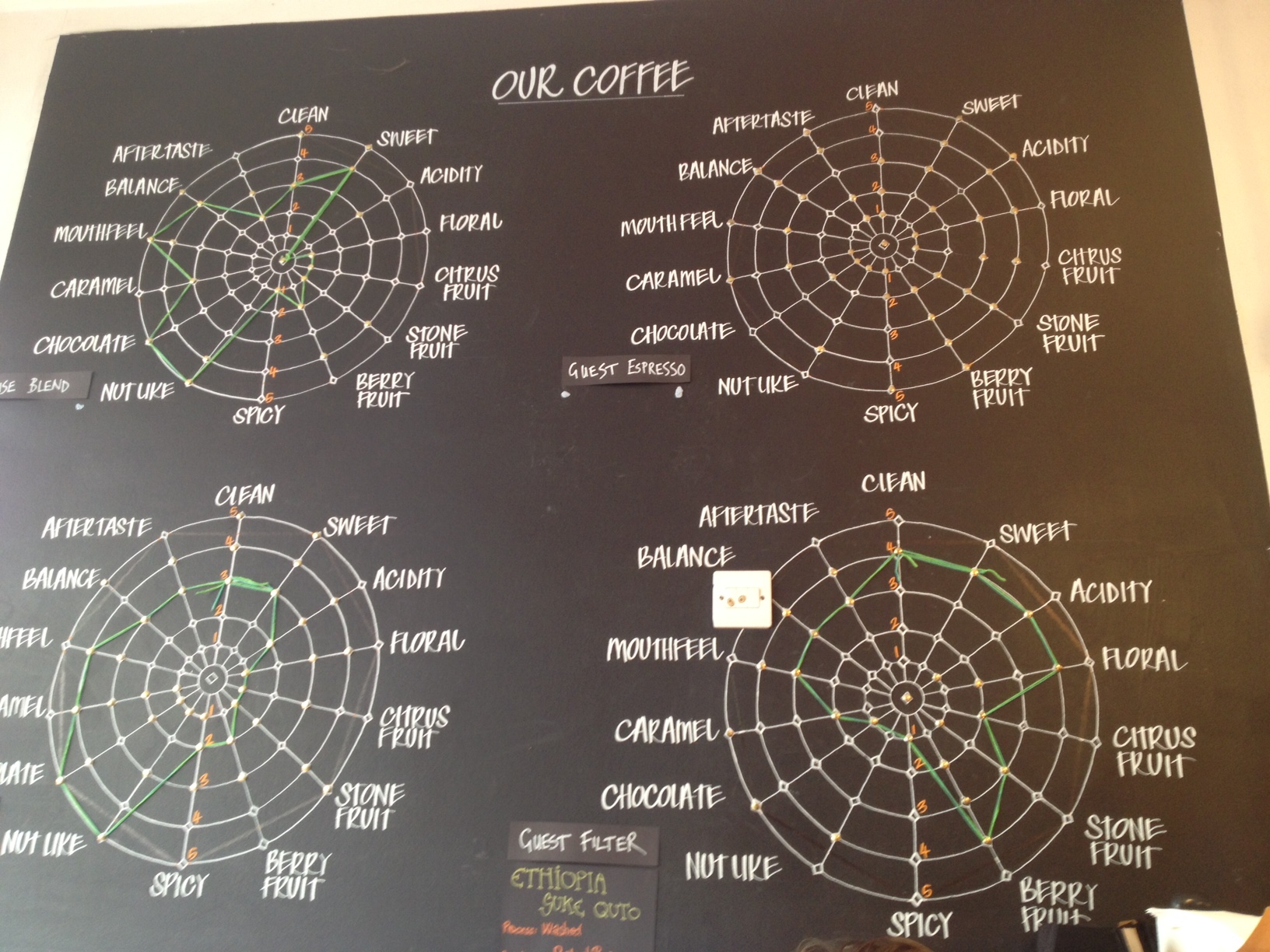 We also had to try some of their inviting pastries and myriad sweet and savoury treats to accompany a cup of the hot stuff. We tried both the chilli cornbread with garlic butter and the carrot cake pot. In short, we loved the simple and quirky idea of both as featuring on a coffee shop menu. A lovely surprise and a nice little side.
A day trip, or any visit, to Brighton is not complete without experiencing to the seaside and taking a stroll along the infamous pier.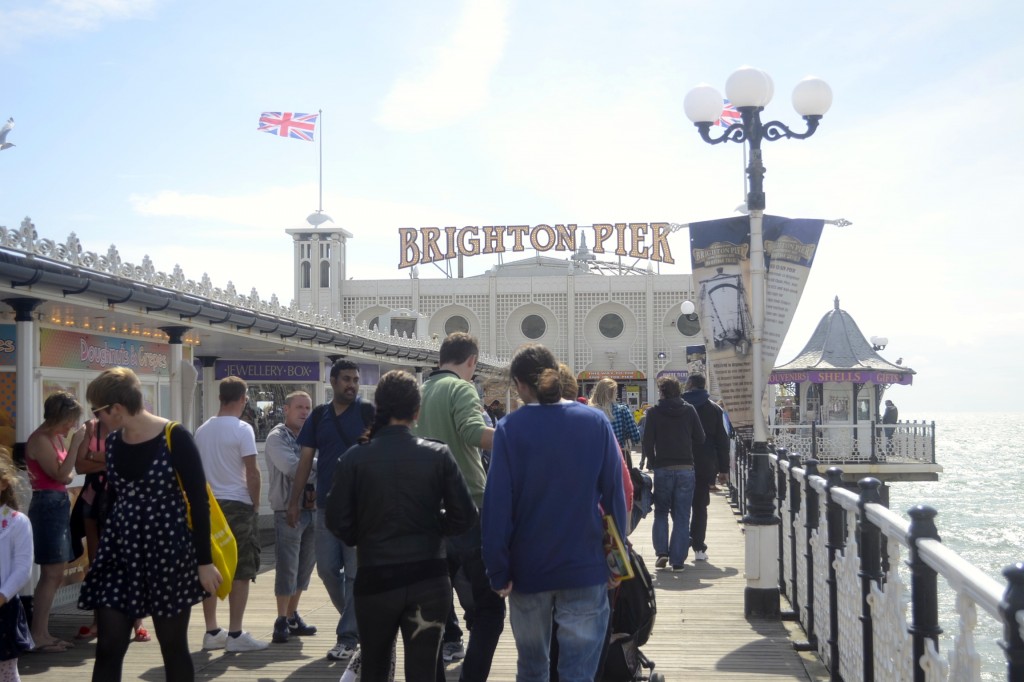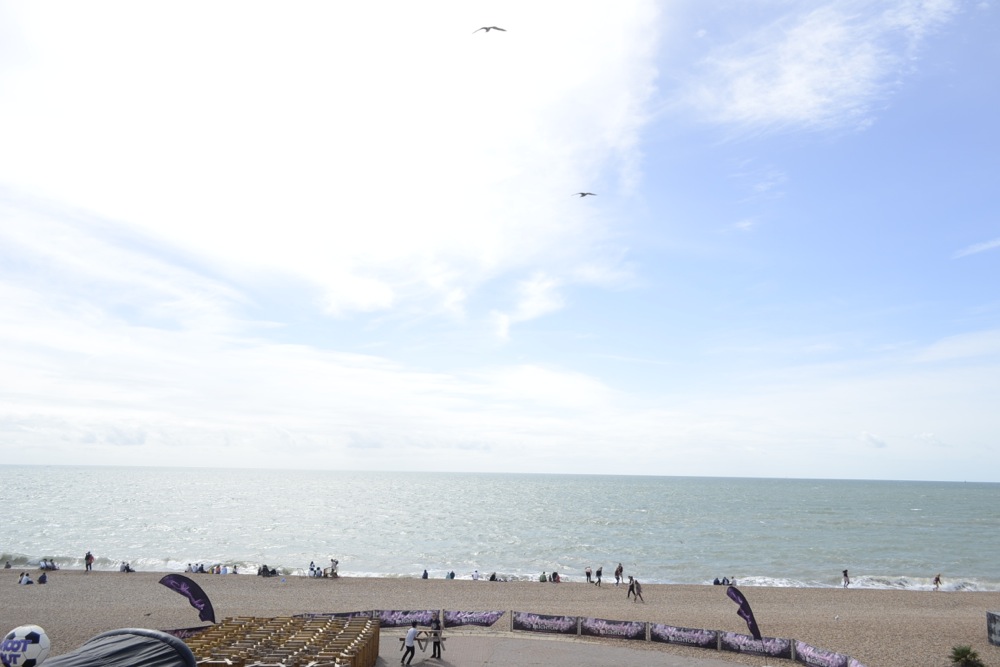 We've spending hour after hour, month upon month, travelling in underground trains and breathing in traffic fumes, so sitting on the pebbled beach breathing in the sea air is just what the doctor ordered.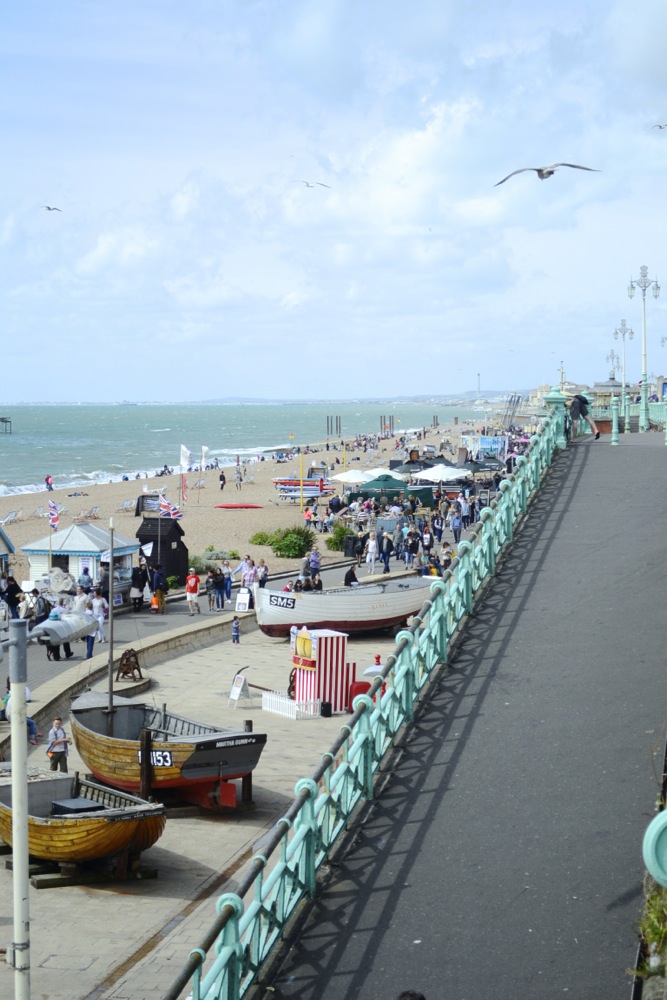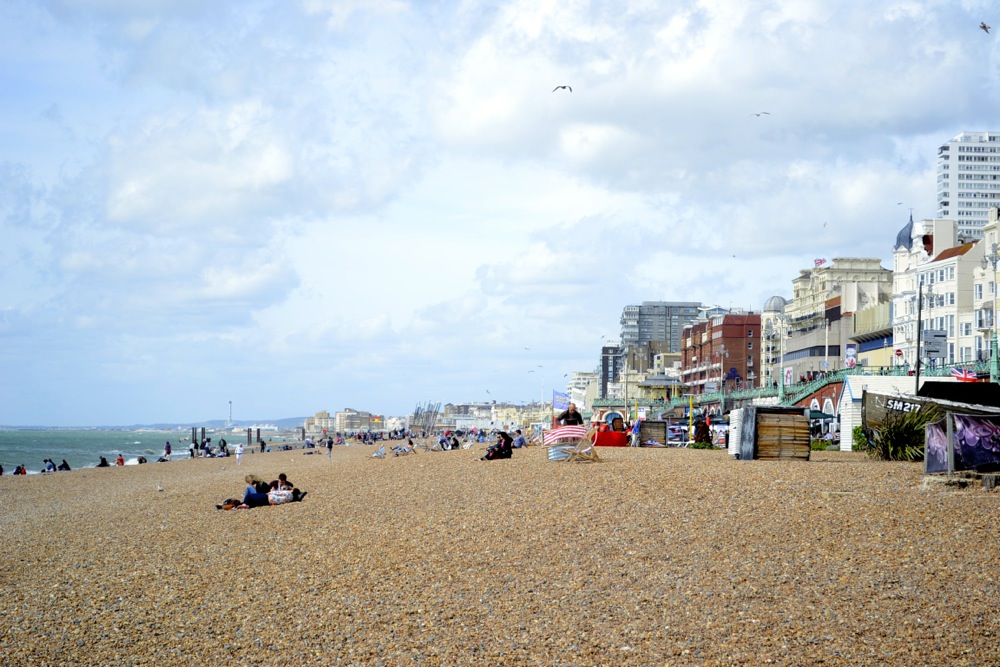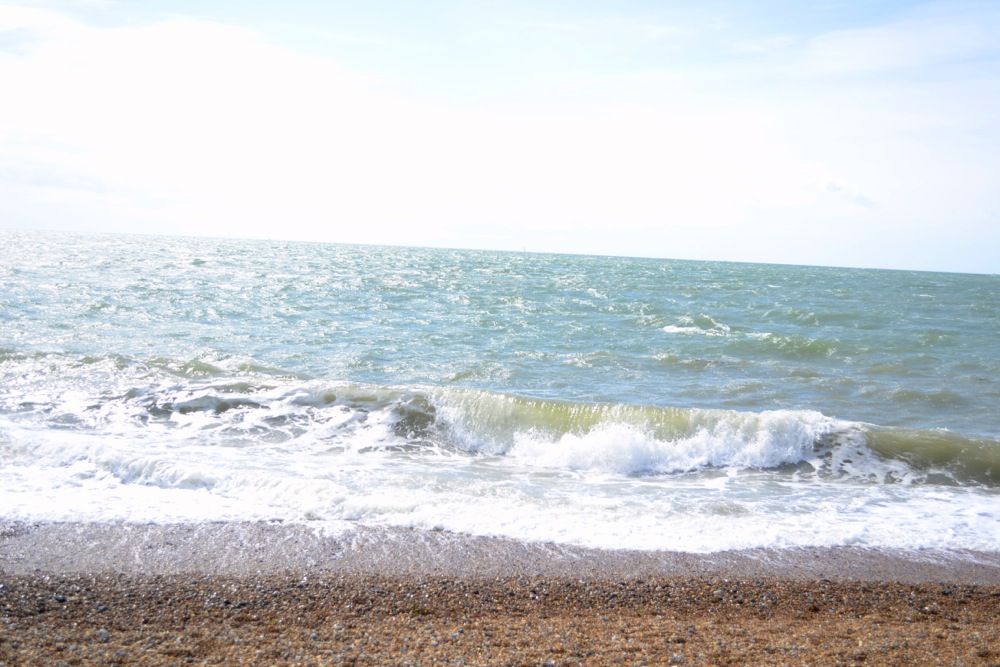 There's something in the air in Brighton, as everyone was in high spirits and enjoying the crisp sea air and fresh breeze.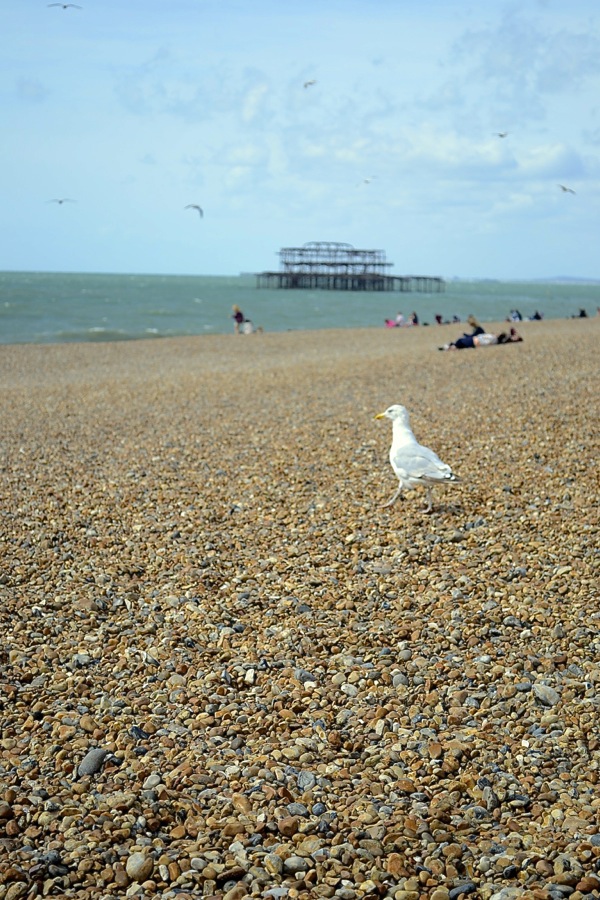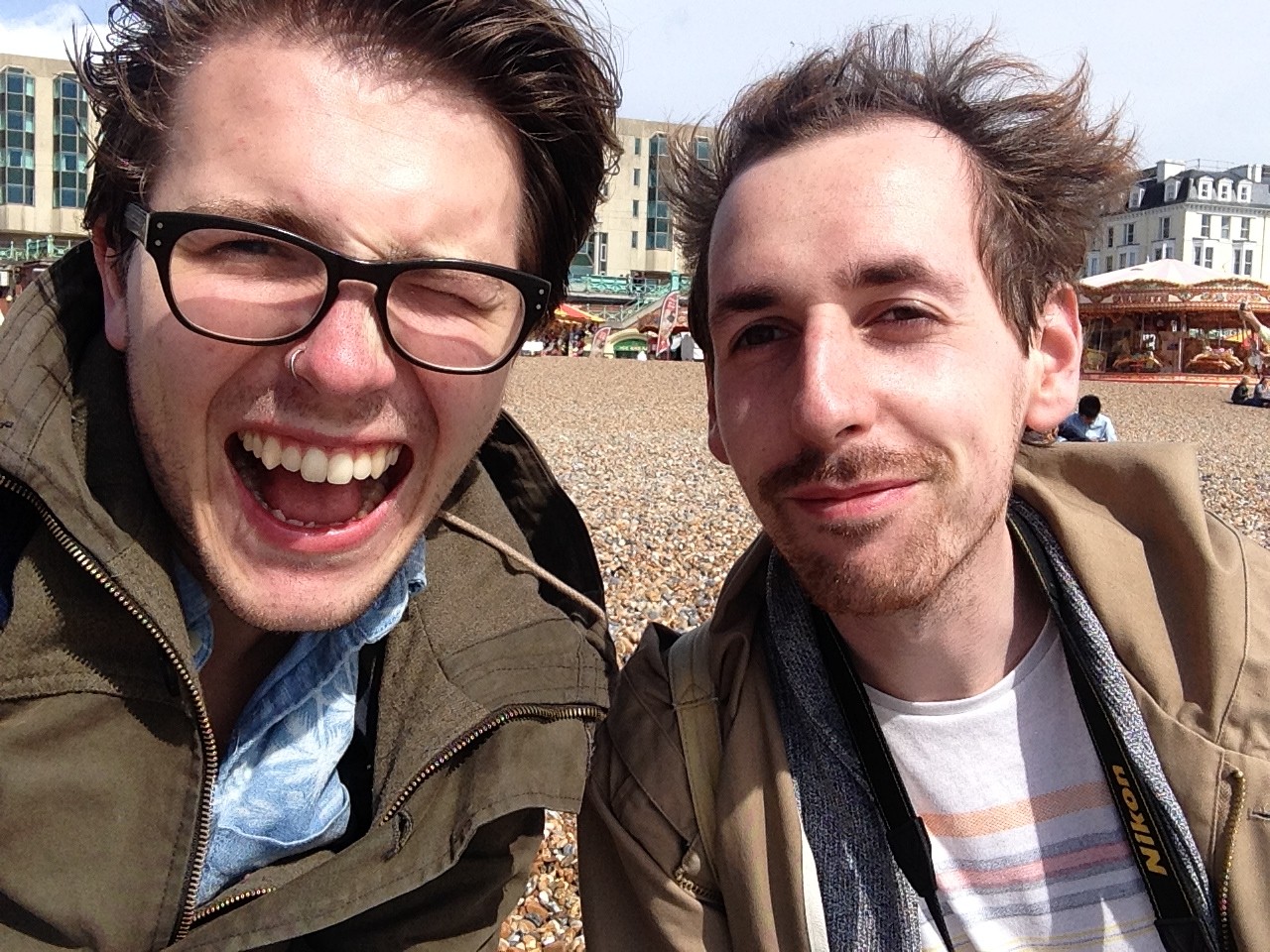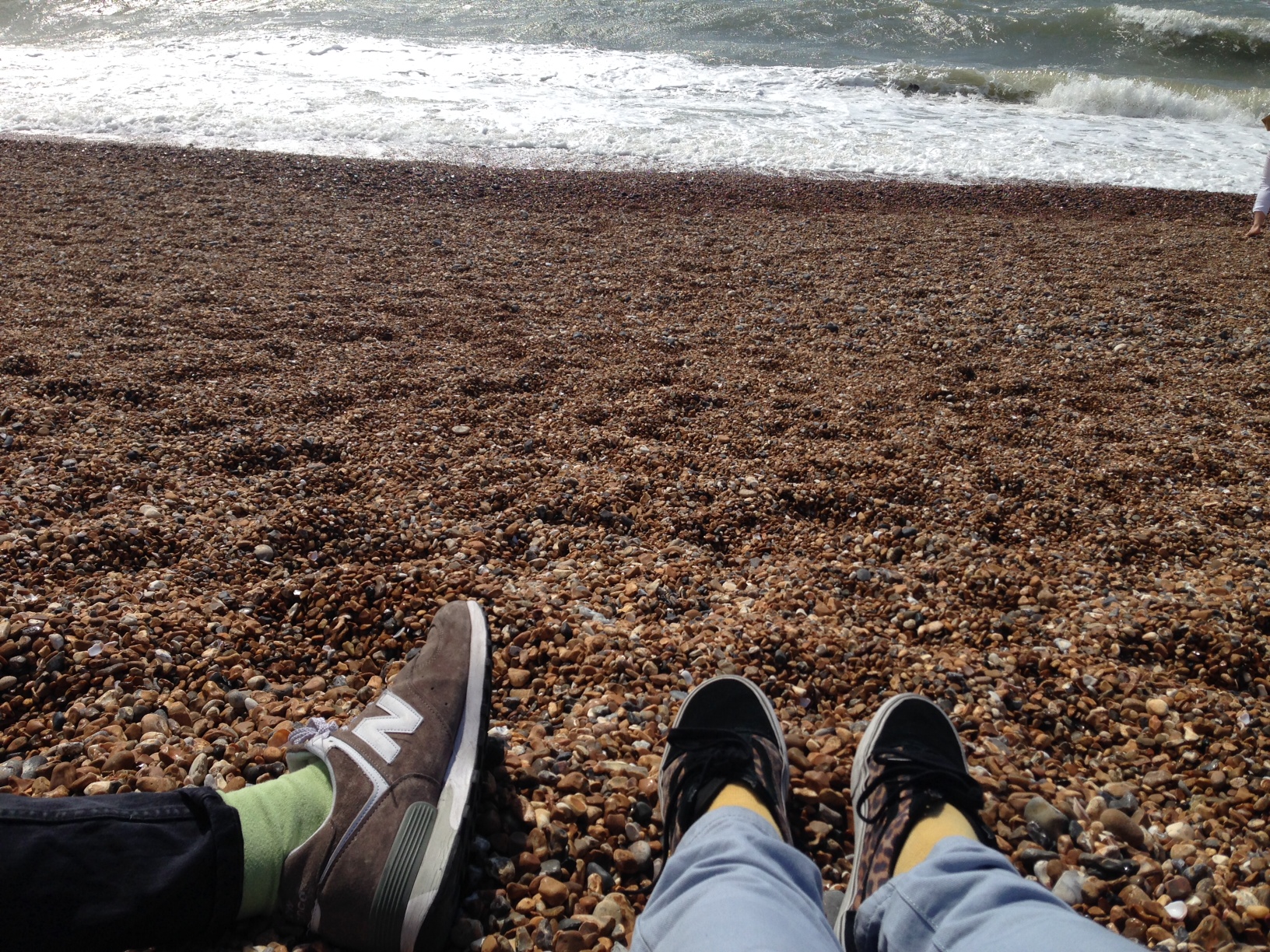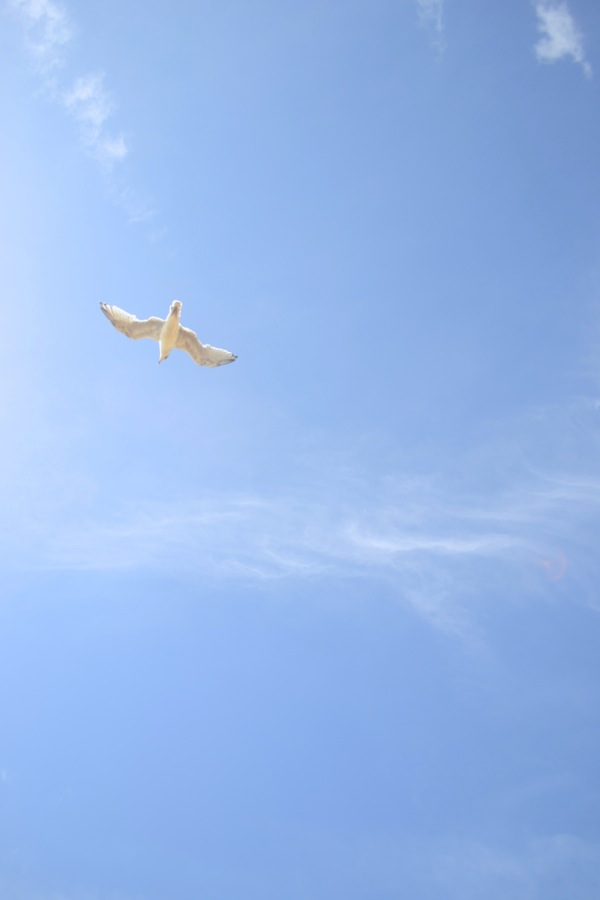 As always we were peckish, so decided to treat ourselves to the traditional fare of the seaside…fish & chips. Except, our bellies wouldn't allow us to welcome a full fish portion, battered, flaky and soft, so we opted for a little something smaller instead, a little battered sausage and chips between us.
Needless to say the chips were the next thing the doctor ordered. We've no shortage of chip shops in London itself and these chips along the pier are never going to re-write the rule book or be exceptionally different, dazzling or dangerous. They are simple, honest and do exactly what they say on the tin.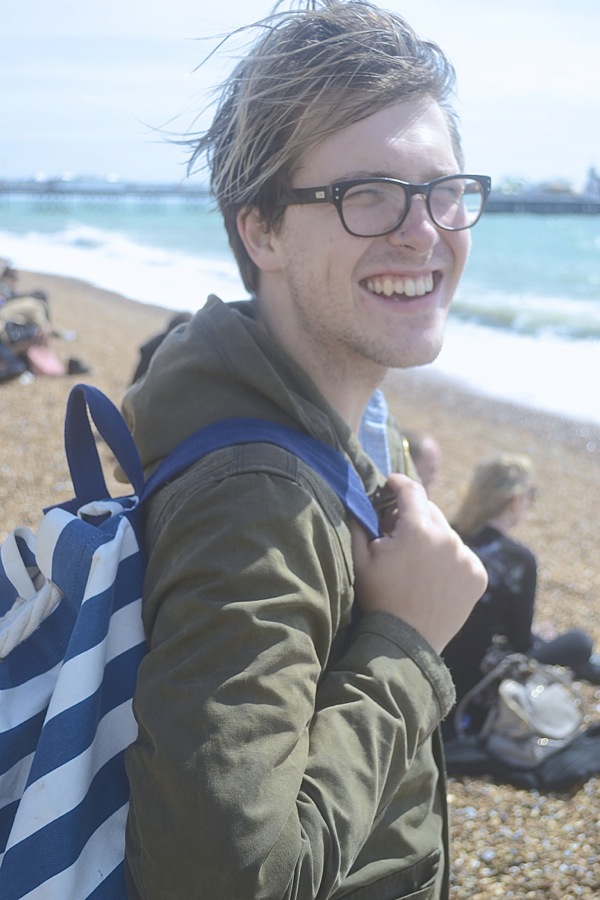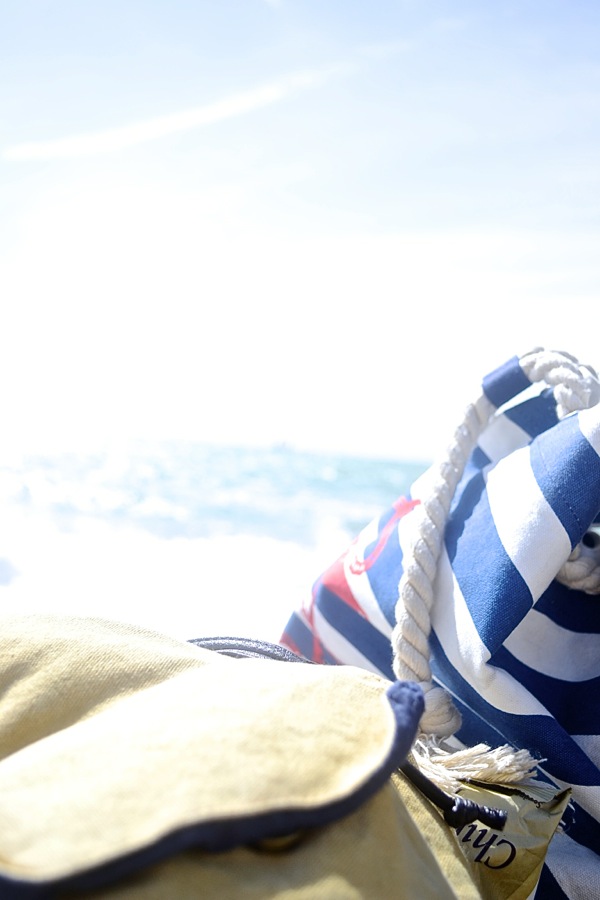 As the day turned to evening and the sound of shop shutters shackling in front of doors echoed through the various side streets, we decide to take stock of our day with a quick sit-down and sip in Small Batch Coffee Company, who have several branches all around the Brighton & Hove area.
Two nicely made flat whites later, delivered a little delayed if we're going to be picky but judging the substantial queue and the fact we got the last two seats in the entire place at about 6pm in the evening, there's obviously a little bit of magic here that's worth waiting around and being patient for. No snacks or pastries nibbled in here, but the fresh water and the Sunday papers nearby set us up in bliss for an hour or so.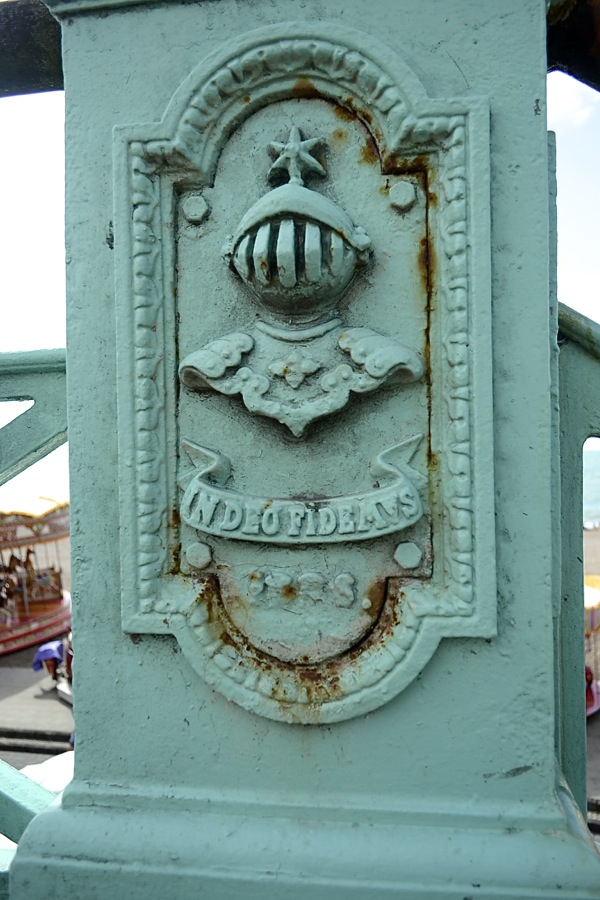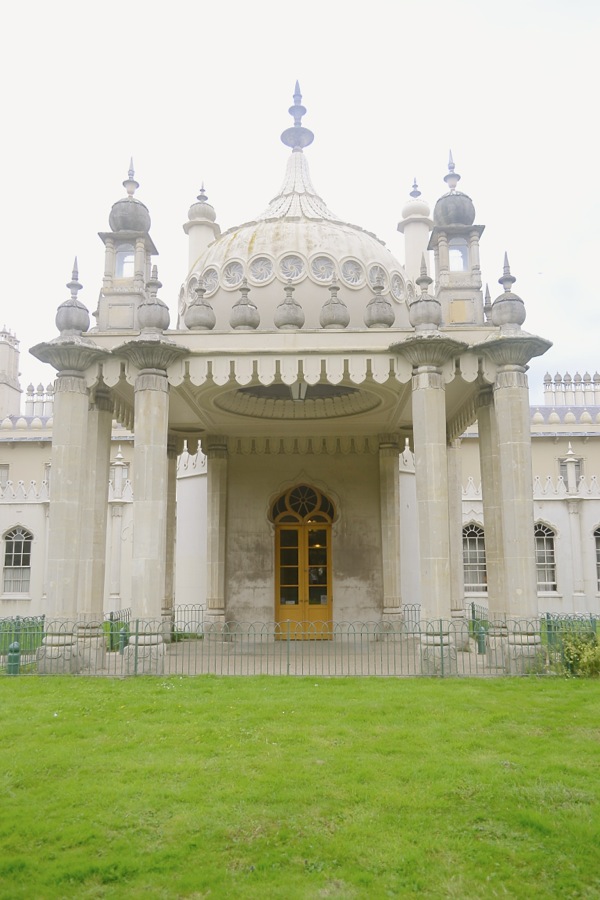 We made a tough decision regarding dinner. It was a busy Saturday night in Brighton, so we decided to save our pennies and wait to splash out next time for a really nice meal. We particularly loved the sound of PizzaFace in Kemptown and Fishy Fish, which is only owned by your very own Derm from the X Factor.
Instead of splurging on a fancy meal, we couldn't leave the seaside for the city without indulging in a little ice cream. Boho Gelato came so highly recommended that we couldn't get on that train without honouring that and giving them a go. The customer service alone was fantastic, the second we both walked through the door they made us (and any other customers who followed after) feel so welcome and encouraged. The guys behind the counter talked us through a number of flavours and gave us a taster of an extra special flavour they were working on.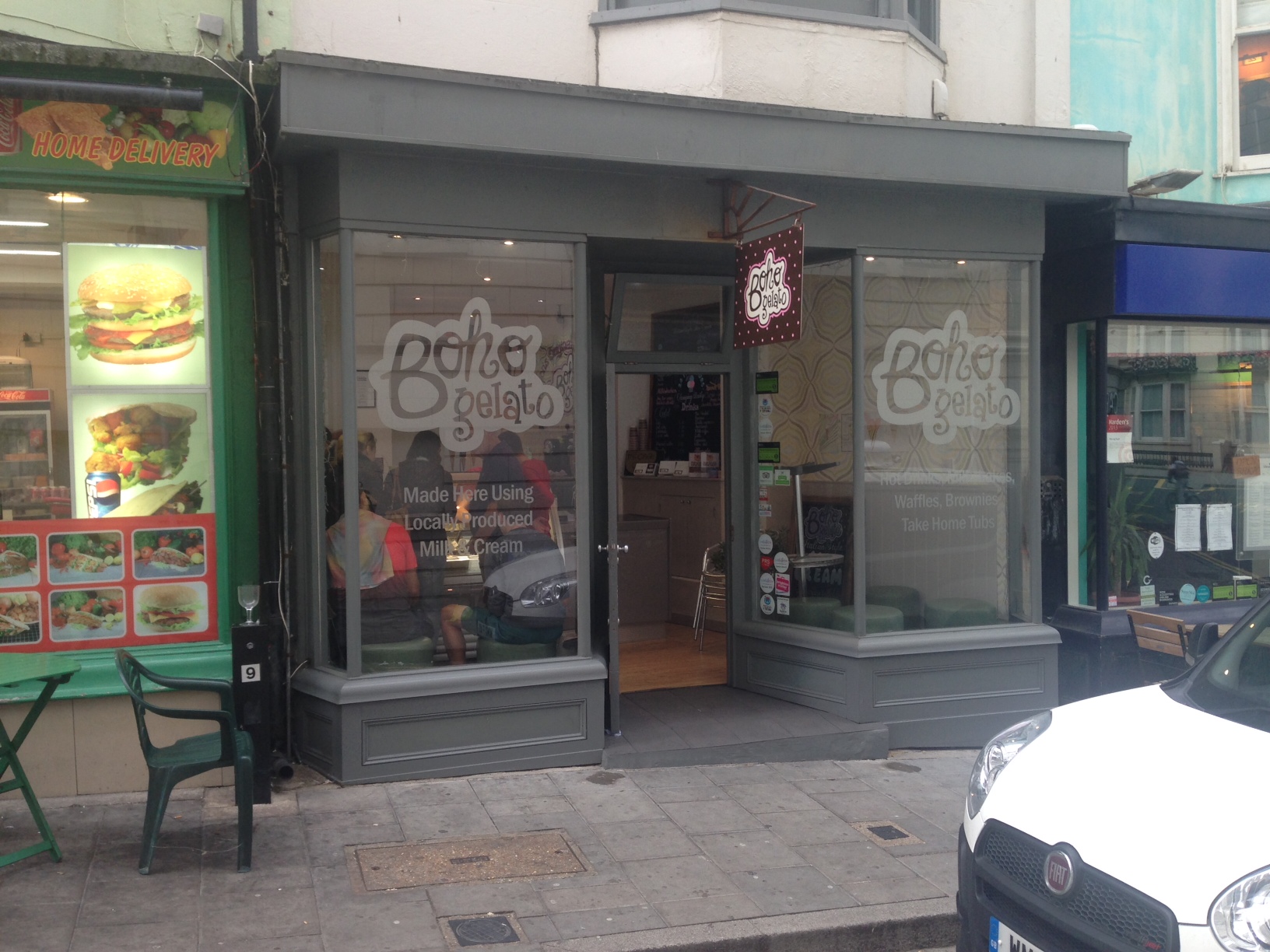 After intense deliberation and inner negotiations we whittled our two choices each down and ordered. Patrick's choice was dark black cherry under a large scoop of sea salted caramel, in a cone of course. Russell's choice was more of a sorbet style with a cucumber gelato underneath a strawberry, balsamic and black pepper scoop. The gelato was all in all absolutely heavenly;  soft and melting, sweet, and packed with deep and fresh flavours.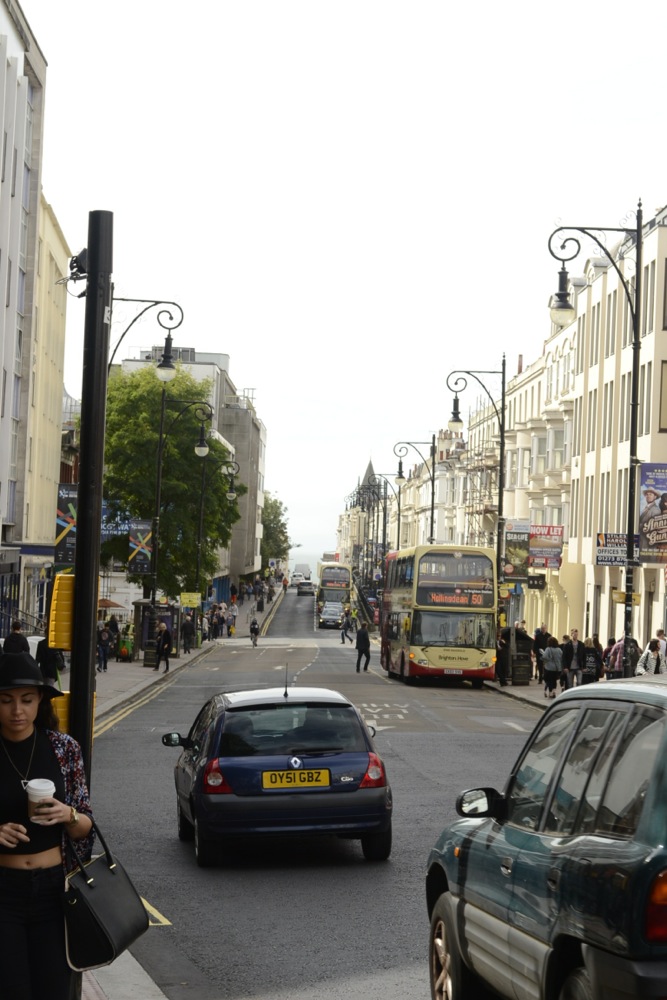 So we pushed our legs one last bit for the walk up to the top of the town to catch our train back home, licking and crunching all the while until our ice creams were no more. Provisions were needed. Until next time beautiful Brighton….