The multi-award winning, regional food grouping Boyne Valley Flavours celebrates 10 years of the Boyne Valley Food Series, its annual calendar of unique events, in 2023.
From long table wine dinners and bread milling and baking experiences to bee talks and orchard walks, the Boyne Valley Food Series encompasses a busy schedule of immersive food events, tours, tastings and experiences, all celebrating the local land, heritage, people and produce of the region tracing the Boyne river, around the counties of Louth and Meath.
Samhain, the three-day festival celebrating 5.000 years of people, food and culture, is the annual highlight of the calendar, taking place in the historic town of Kells. Samhain 2023 takes place on 2-5th November. See below a number of exciting events taking place over the next couple of months…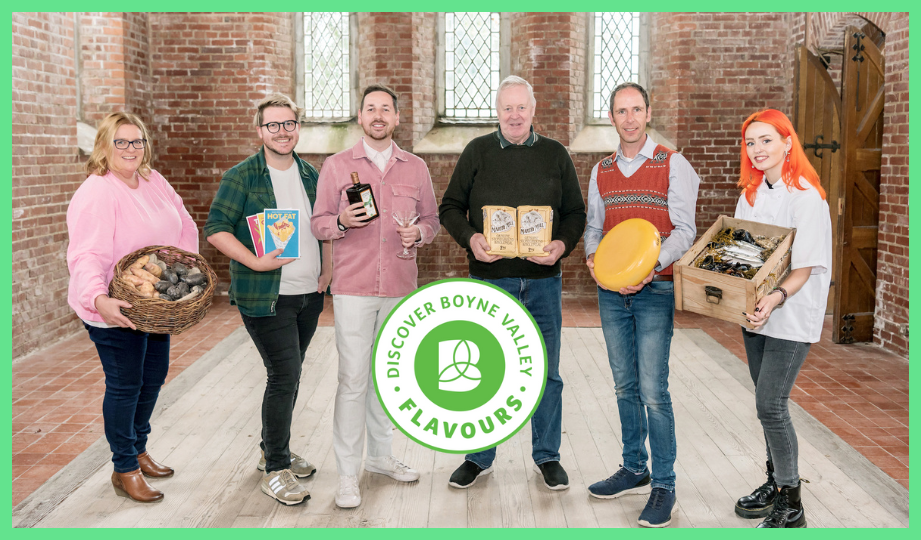 Taste of the Estate: Tankardstown House | Thursday 15th June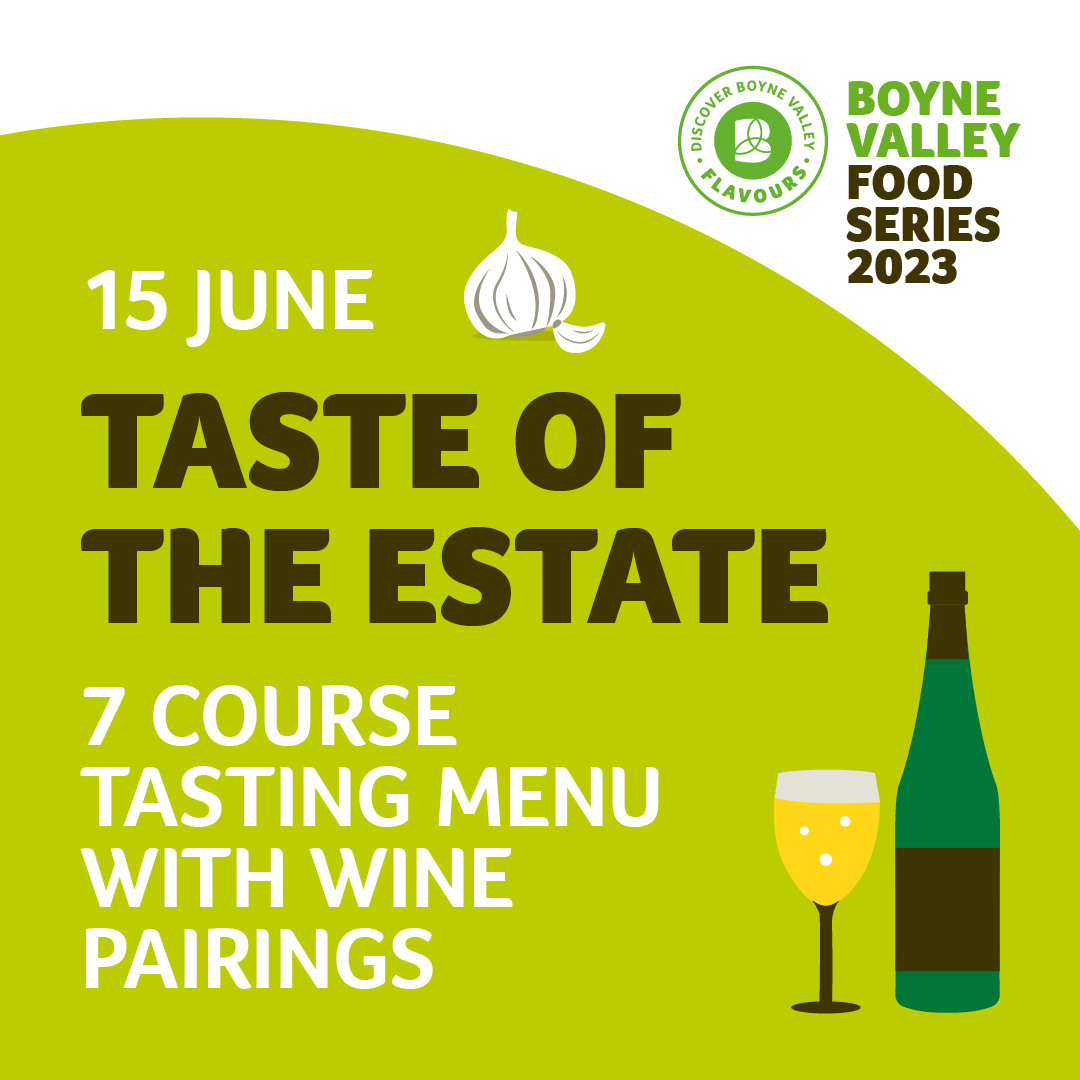 Taking place in the beautiful Tankardstown House, this event commences at 7pm, guests will enjoy a welcome glass of locally produced Cockagee Cider, from The Cider Mill Slane, followed by a unique seven-course tasting menu from Head Chef Johnny Sarkozi and his team, based primarily on produce from the Walled Kitchen Garden and poly tunnels on the Tankardstown Estate. Accompanying will be carefully-selected paired wines. Tickets €80pp, call 041 9824621 or email info@tankardstown.ie to book.
Taste of the Movies at the Vanilla Pod | Friday 23rd June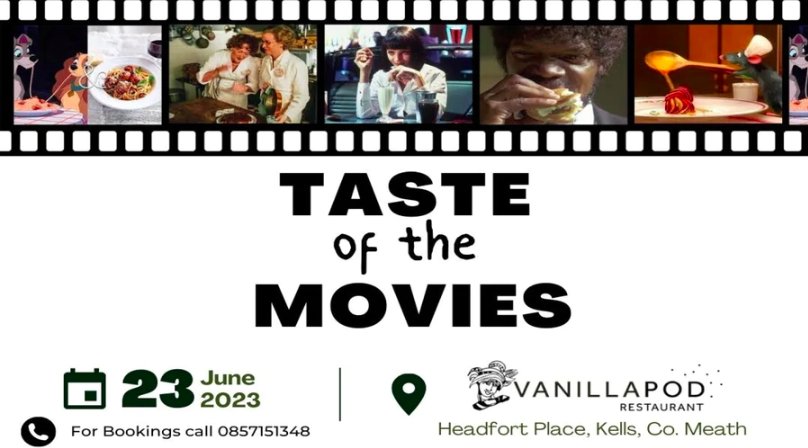 A night of nostalgia, fun and flavours at Vanilla Pod as you taste your way through some favourite culinary big-screen movies down through the years… 'Eat pray love' while tasting 'Fried green tomatoes', maybe a recipe from 'Julie & Julia', but we won't mention 'Hells Kitchen'! Includes a Welcome Cocktail (from the movie of course!), five-course tasting menu (€50pp) and plenty of laughs. Book here
Boann Summer Solstice Single Pot Still Whiskey Tasting | Wednesday 21st June
Join Boann Distillery for a very special whiskey tasting to celebrate the release of our second Boann single cask bottling. On 21st June, a limited number of guests will enjoy a specially curated tasting & light food pairing in the unique surrounds of the distillery. The tasting will take you on a journey starting with Boann's award-winning Single Pot Still 'New Born' New Make Spirit, to unreleased cask samples, to the Winter Solstice release and finally the much anticipated Summer Solstice release.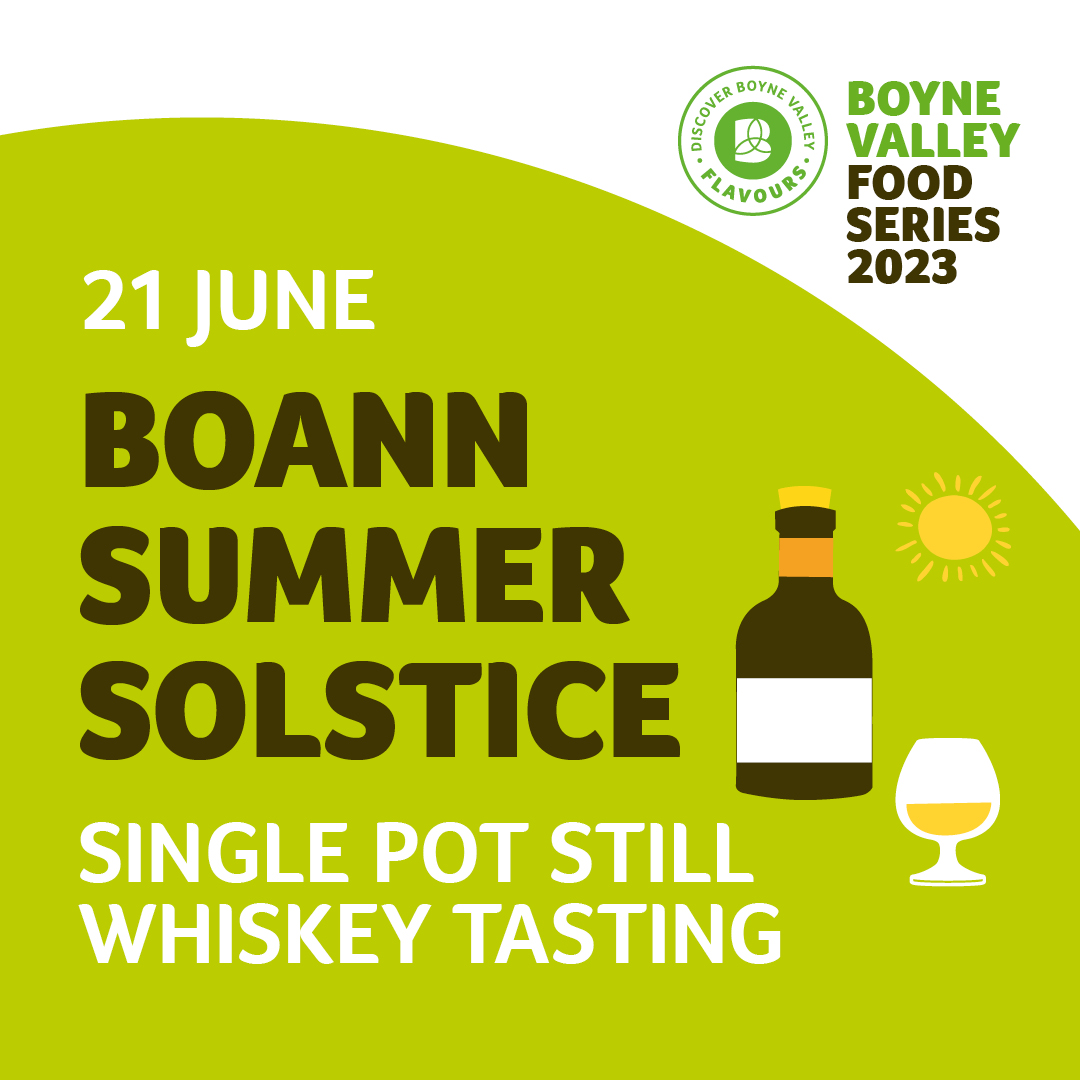 Cask No 12 is a Rivesaltes Single Cask and will be bottled at cask strength on the day. Each sample will be matched with a specially paired canapé, complimenting the notes and flavours of each expression, carefully curated by Glasgow Diaz, sourced from nearby Boyne Valley farms, growers & producers.
Clarke's Fresh Fruit Farm Trip | Saturday 15th July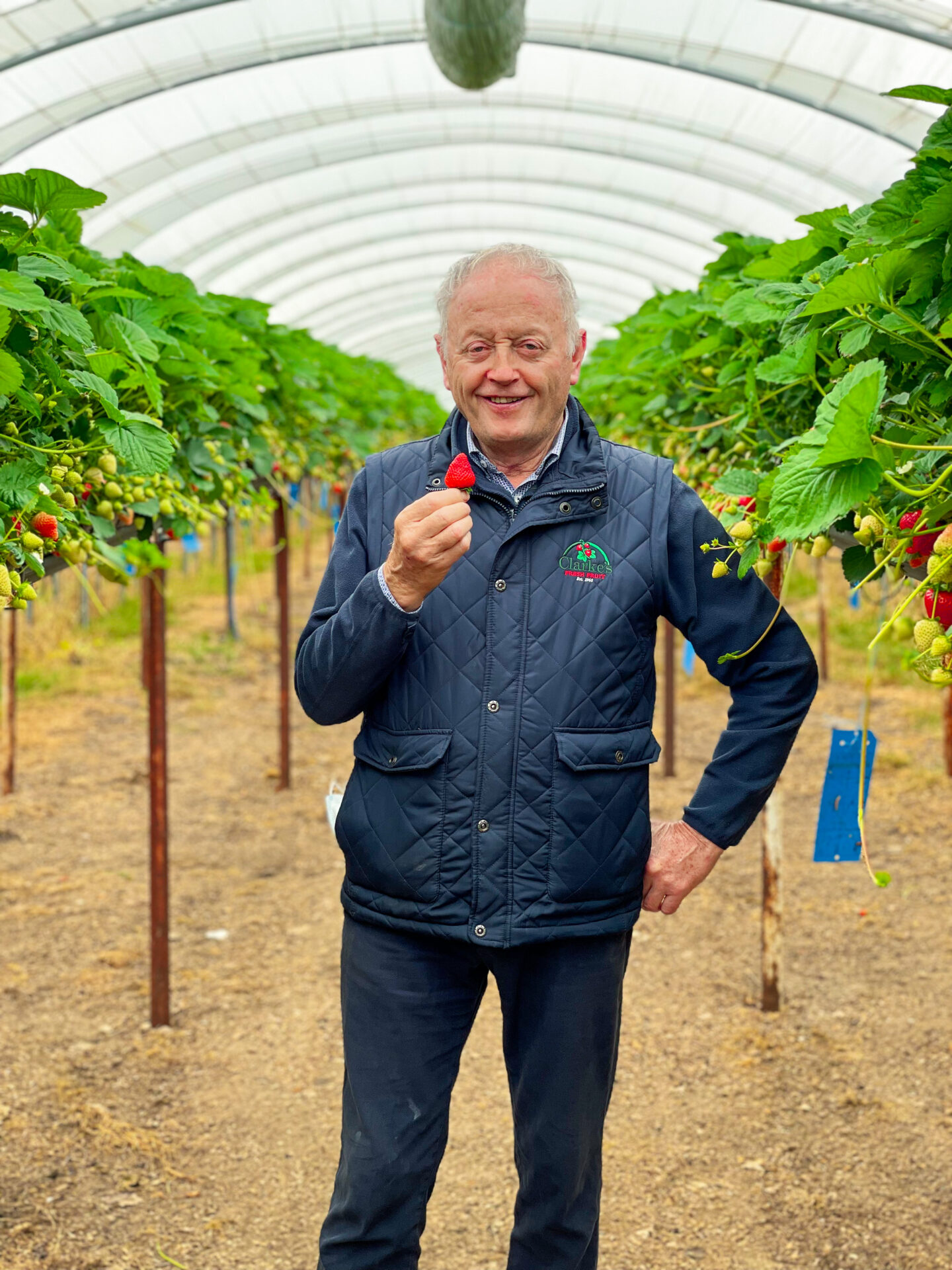 Join Clarke's Fresh Fruit in Stameen for a trip on their 80-acre family farm to see where they grow their strawberries, raspberries & blackberries. The day will start with a meet & greet, followed by a tour of the working farm. You can get a quick preview below from a trip we took there two years ago!
The Story of Honey at Beewise | Sunday 23rd July
Would you like to know what it is to live like a bee within nature's elaborate eco-system and cycle of life? The Story of Honey is the place to bee….
Hear intriguing insights like how bees do an in-hive waggle dance to inform fellow bees about where to find the best nectar. View the honeybees through a large working observation hive. See up close the inside of a honeybee hive from an empty frame to one full of honey. Feel the difference in weight. Then watch the liquid honey flow from a frame fresh from the hive in a glass extractor. End with a tasting of diverse honeys such as spring, summer, and ivy honey.
Mill & Bread Baking Experience at Martry Mill | Saturday 12th August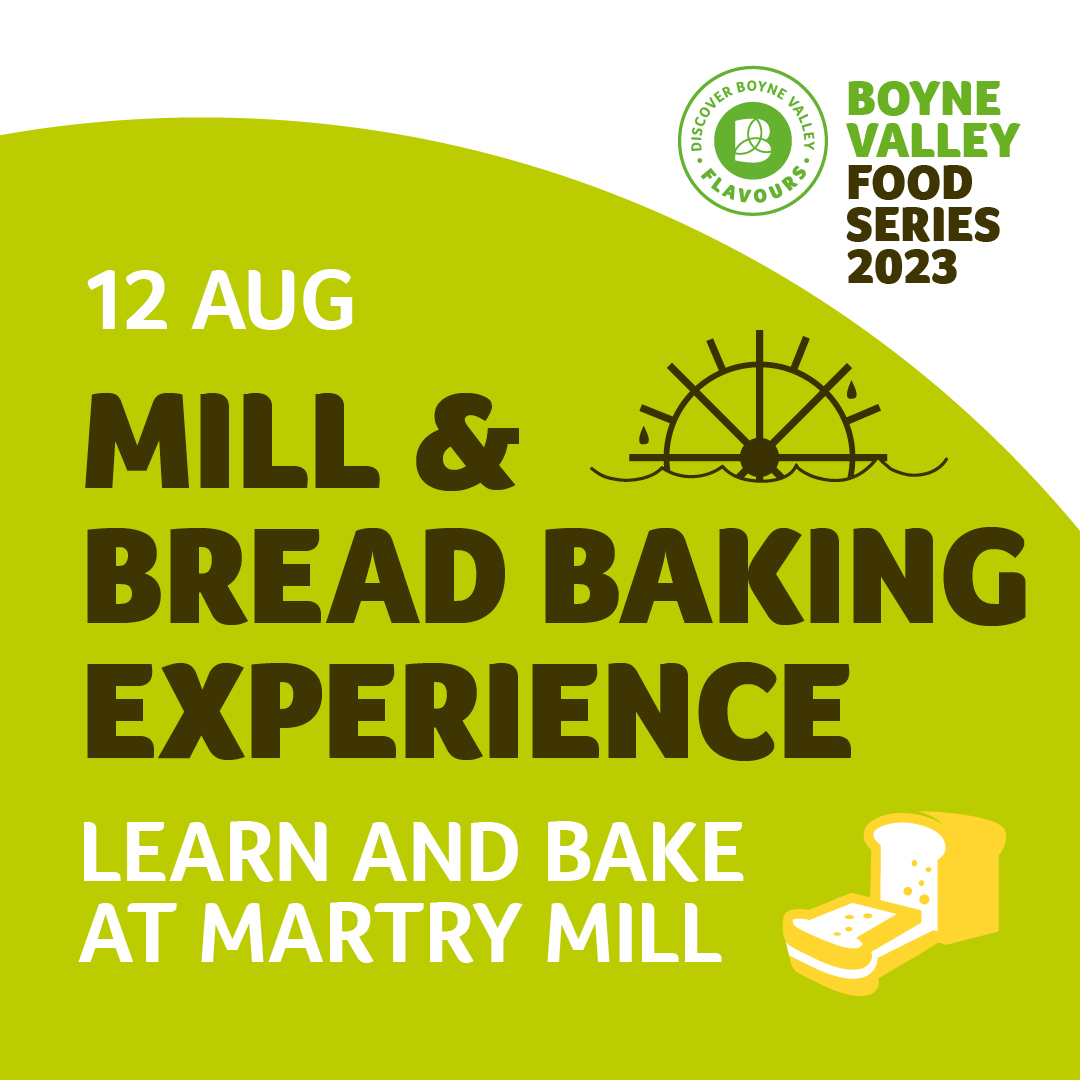 Visit Ireland's oldest working watermill and learn all about the history of mills, flour and Martry Mill itself –– which dates back to 1859. The 2.5 hour experience will start with a baking class, baking bread with flour that is ground after you arrive at the mill. As your loaf bakes, enjoy refreshments and bread tasting before taking in a tour and milling demonstration. Learn how the river is harnessed for power and how the old eel fishery used to work. You will have a freshly baked loaf of brown bread to take home with you. Family/groups are charged at €20, Eircode A82 HP93.
Sheridan's Irish Food Festival | Sunday 24th September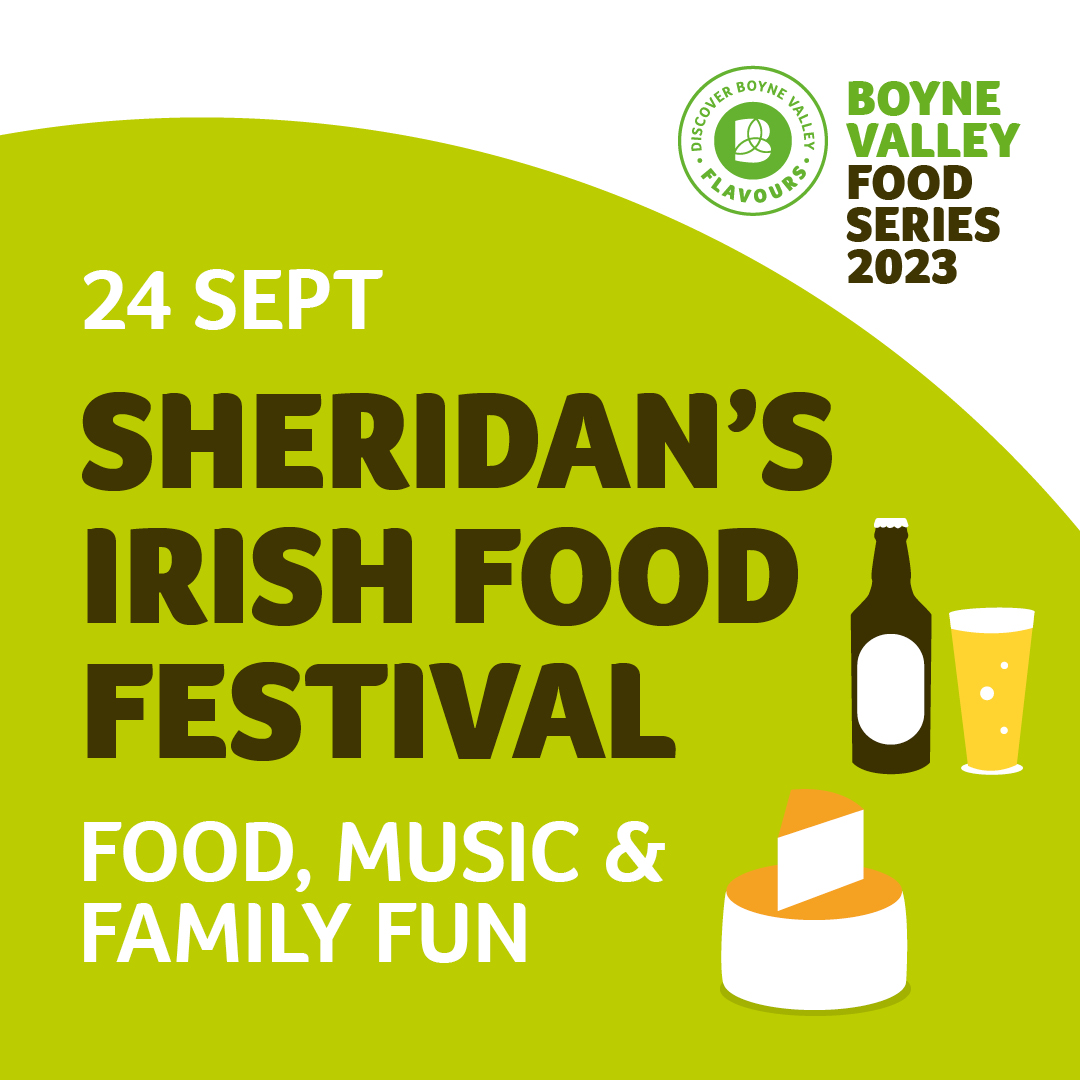 This wonderful Sheridan's Irish Food Festival began with just a few Irish food & drink producers in 2009 and has grown exponentially over the years. The collection of Irish food is unparalleled, from award winning cheeses, to local and organic fresh fruits & veg, heritage meats / charcuterie, and artisan breads, preserves, cider, beer and more!
In addition, all the great food producers, Sheridan's Festival features live music, kids entertainment & workshops, Boyne Valley Food Series Tent, Sheridans Wine & Cheese tent, plus loads of food trucks, and ample parking. Don't miss this event, running from 10am to 6pm (Eircode A82 PC42) and adult entry is €5pp, kids go free.
Find information on all Boyne Valley Food Series events and book on www.boynevalleyflavours.ie