Following the highly successful 2022 debut of Blasta Books from visionary publisher and industry disruptor Kristin Jensen, Blasta Books is set to build on its initial four books with four more in quarterly increments in 2023, and the authors, titles and covers have just been released.
'Soup', 'Tapas', 'Wasted' and 'Masarap' will follow the already-published 'Tacos' by Lily Ramirez-Foran, 'Hot Fat' by Patrick Hanlon and Russell Alford, and 'United Nations of Cookies' by Jess Murphy and Eoin Cluskey whilst the final quarterly book in the 2022 series is set to follow in November, 'Wok' by Kwanghi Chan.
A talented and diverse pool of authors have been announced to join the Blasta Books family and each will have a debut cookbook published, including Dee Laffan, Blanca Valencia and Mei Chin (co-authoring 'Soup'), Anna Cabrera and Vanessa Murphy (co-authoring 'Tapas'), Conor Spacey ('Wasted') and Richie Castillo and Alex O'Neill (co-authoring 'Masarap').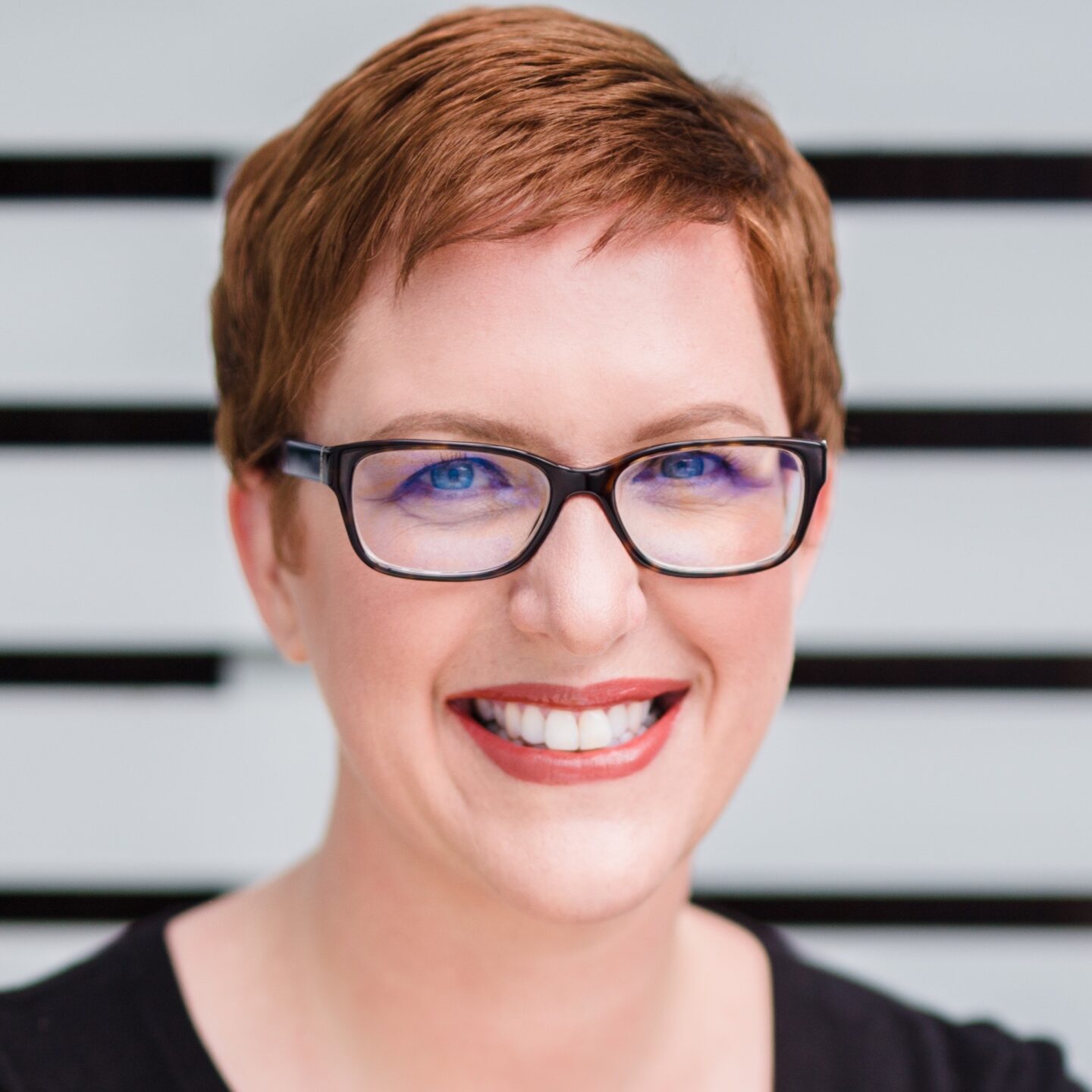 "Blasta Books are to cookbooks what street food is to restaurants," says Jensen, adding "they give people a fun, accessible and affordable way to eat exciting food." She calls them "little books with big voices" and each one is smaller than regular cookbooks at 72-pages, A5 hardcover and instead of photography all are illustrated by Dublin artist Nicky Hooper. Indeed the initial idea for Blasta was born of Jensen's frustration at a stale publishing industry which prioritised same-y names and felt clunky and closed off. Jensen wanted to democratise cookbook publishing and create more space at the table. A subtle pre-requisite for Blasta as a format is that none of the authors within the series have been previously published in cookbook form, so it offers a small-scale 'break' into the publishing world through a platform for fringe, diverse and lesser-heard voices. Hear more from Kristin Jensen in this episode of Chew The Fat (and below), and our own story of writing our debut, Hot Fat, part of Blasta Books HERE as well as a more in-depth overview of writing a cookbook remotely during lockdown here on Chip Paper, our Substack newsletter.
The 2022 series, which was initially crowdfunded in 2021 to massive success – even Jensen was overwhelmed by the speed and level of support, but not surprised the idea resonated with so many – and Jensen adds: "that shows that there is a real appetite for more stories and more types of food. These books are literally the voices, faces and food of modern Ireland and we are proud to publish them."
Blasta Books #5: Soup (published January 2023)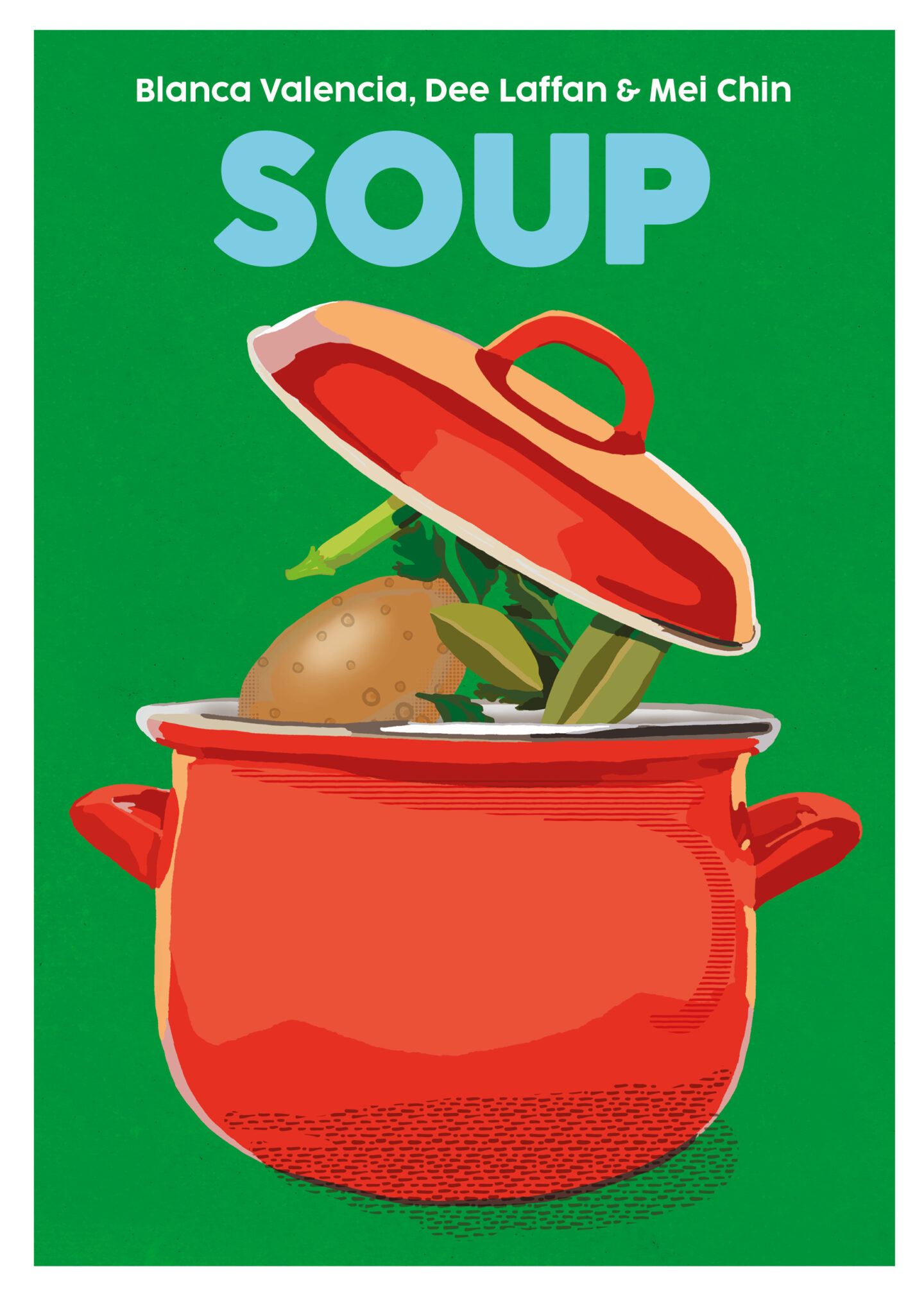 The trio behind the first book of 2023 are no strangers to one another, having worked together for several years co-presenting the award-winning podcast Spice Bags on the HeadStuff network, where they spotlight international, lesser heard voices in Ireland. They champion diaspora, difference, and diversity, and in their debut book together they take a similar approach, "collecting soup recipes from around the globe from the comfort of the communities within Ireland," adding, "soups define the stock from which we come and connect us all".
Blasta Books #6: Tapas (published April 2023)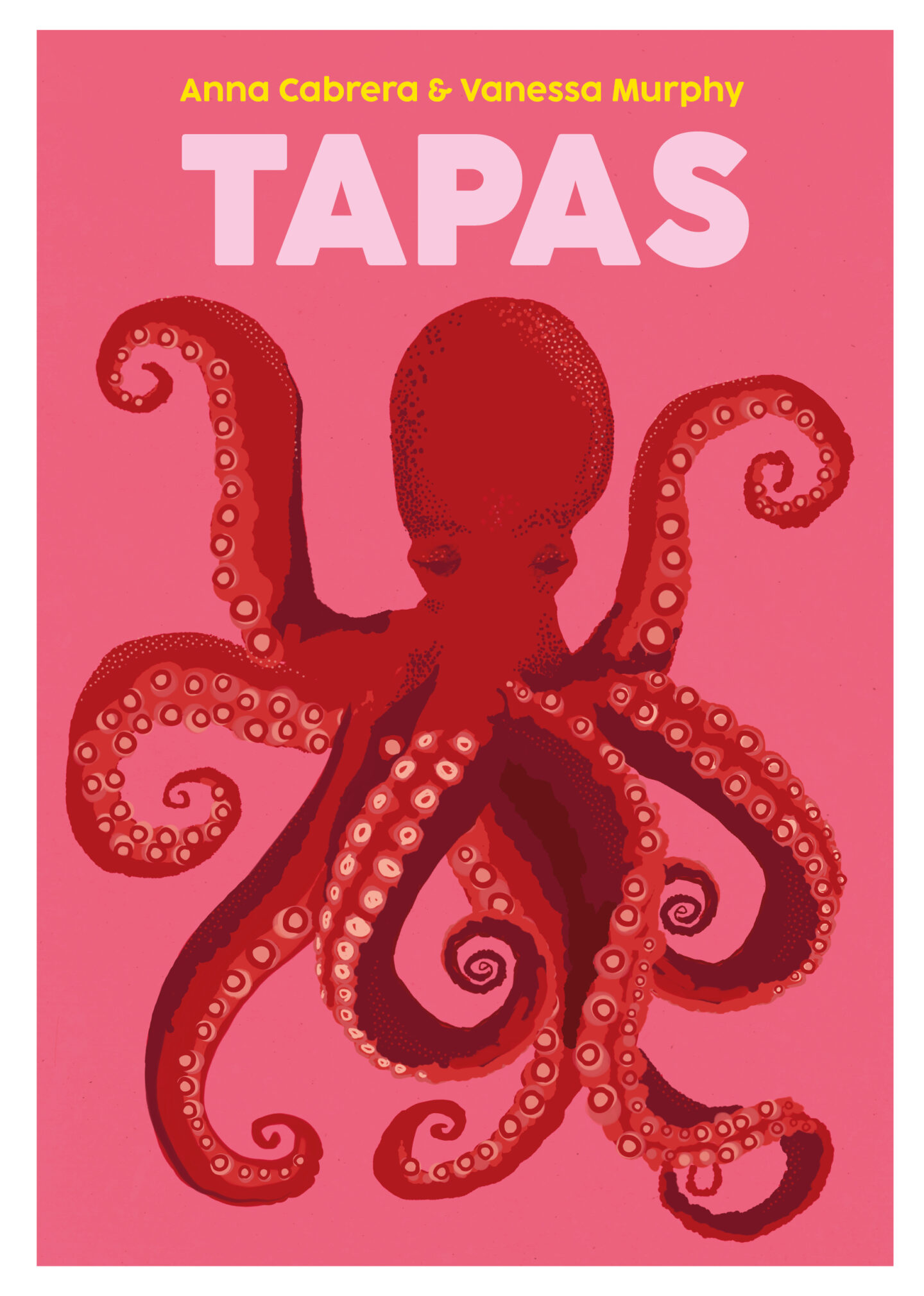 Las Tapas de Lola is celebrating nearly a decade in business on Dublin's busy Wexford Street, with a little sister, Gordita, to follow imminently. Run by couple Anna Cabrera (a native of Barcelona) and Vanessa Murphy (Dublin "born, bred and buttered") it's become a tapas institution in the city, Dublin's best versions of small plate Spanish classics. The book will be centred on this particularly Iberian way of cooking and eating, tapas being the perfect party food for both icebreakers and celebrations, as well as ideal for first dates. Enjoyed table-side, standing up, hand-held, as finger food, or passed via plate or bowl from one to another, it's a taste, a bite and low commitment –– sample them all! These tapas recipes are their own, though, they note, "in Spain, every region, city, village, bar and family has their own version that's been handed down over the years" but that's the joy of the diversity of Spain, and the pair want readers to make their recipes your own, too.
Blasta Books #7: Wasted (published July 2023)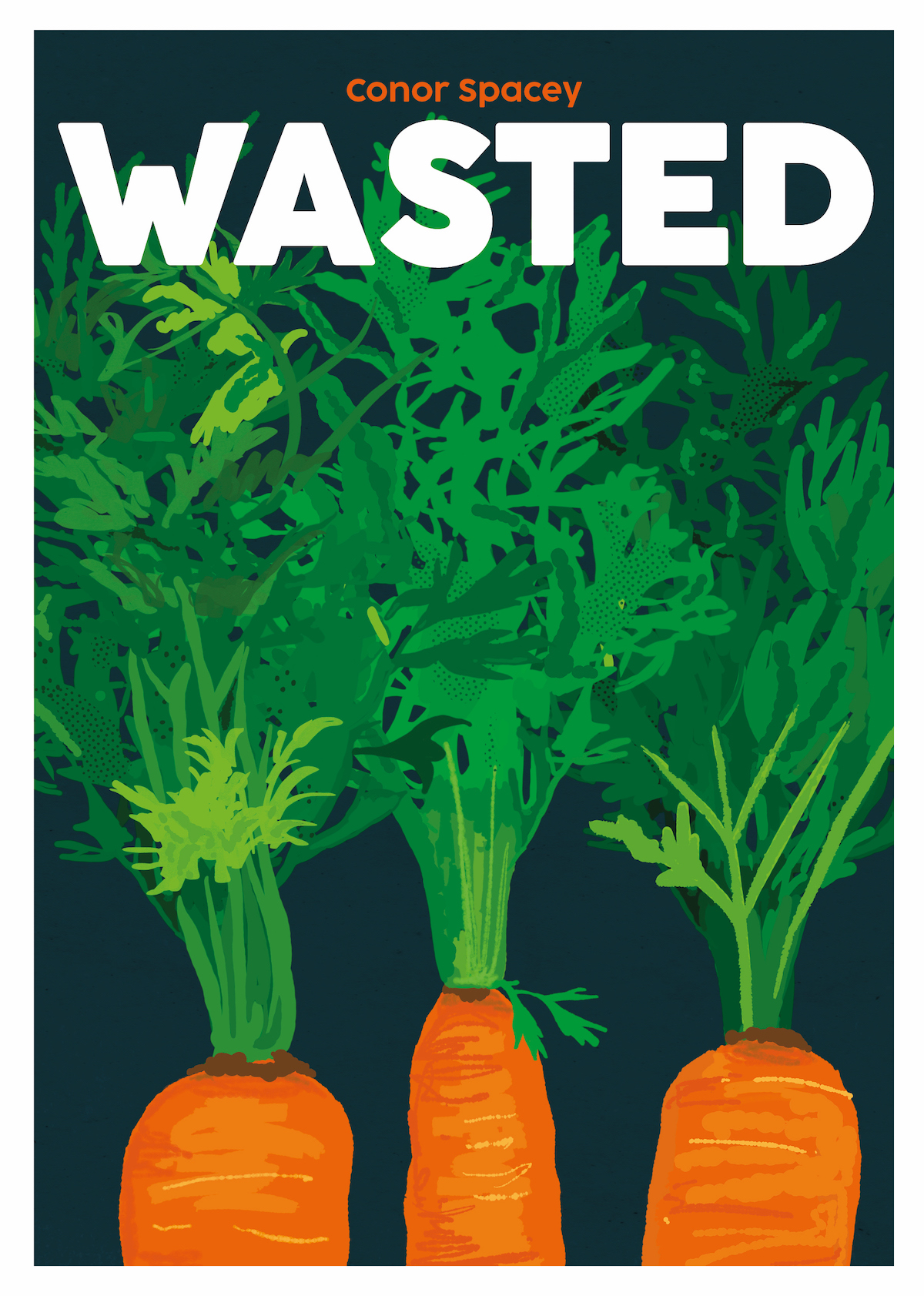 An authority on zero waste and sustainability, chef Conor Spacey has over three decades of food industry experience but in the last 15 years has deep dived into sustainability and the broken food system. Culinary Director of FoodSpace, he's worked with the United Nations Sustainable Development Goals to establish the Chefs' Manifesto and is a vocal voice across events, talks and demos, as well as across the media space. Ultimately, Spacey is a prominent industry disruptor and thought leader. Wasted aims to change the mindset, a plant-based point of difference challenging perceptions around ingredients and waste, turning perfectly good ingredients into delicious dishes. A capsule collection of recipes, Wasted is focused on "identifying some of the most-wasted food items in our homes… and the key word here is delicious!"
Blasta Books #8: Masarap (published October 2023)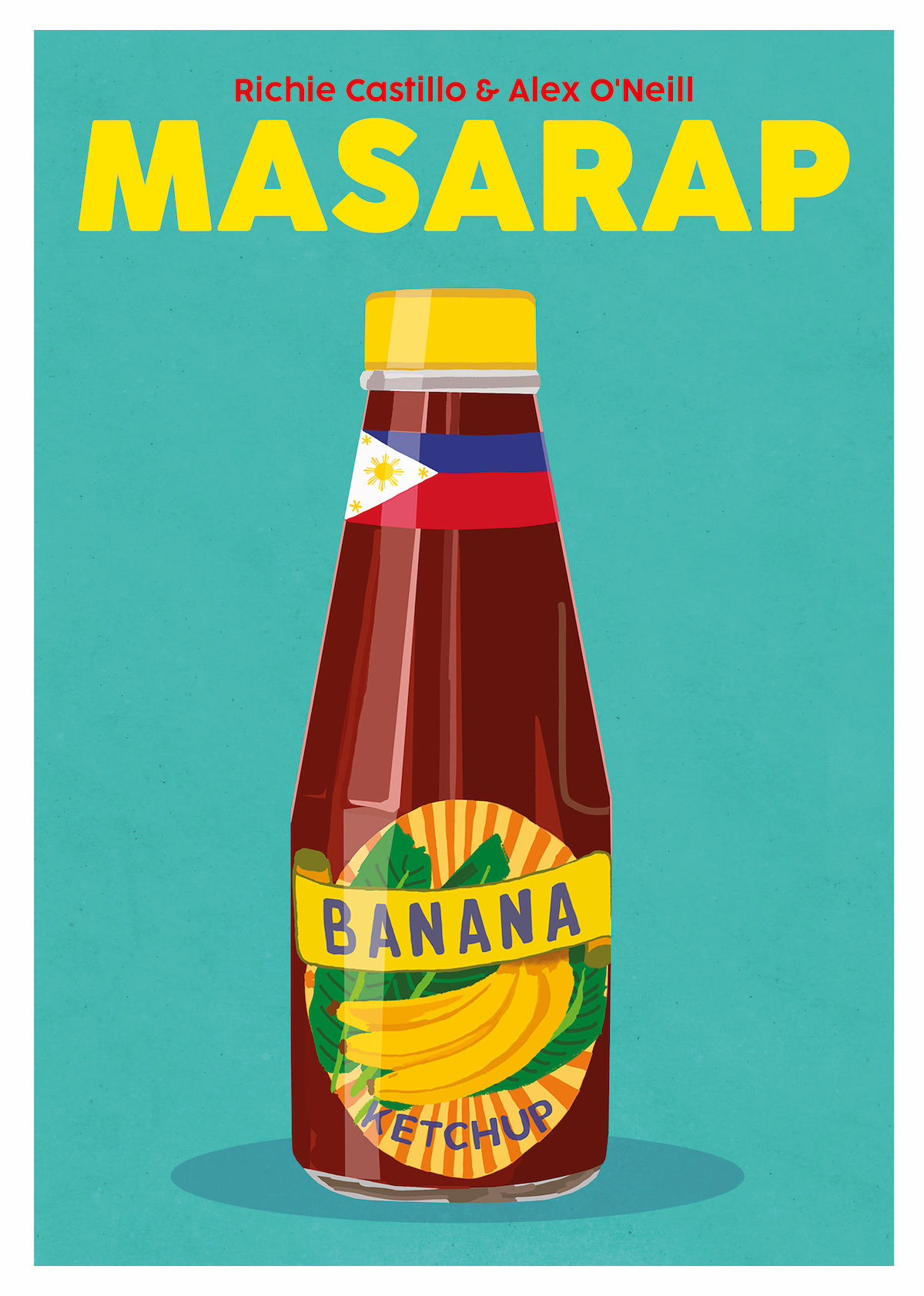 The word on the lips of the Dublin street food scene has been Bahay for the last year or two. A Filipino pop-up restaurant run by half-Irish, half-Filipino chef Richie Castillo and his partner Alex O'Neill, Bahay blazed onto the scene during the pandemic and has continued to ascend its star through events, residencies, dinners and festivals. Named for the Tagalog word meaning 'tasty', Masarap is an intertwining of two parts: Richie's recipe sharing his ethos, skill and heritage peppered with Alex's storytelling in one neat, delicious package. The book will be "an exploration of Filipino food through an Irish cultural lens and a way to introduce more people to the food of the Philippines, which is hugely underrepresented".
The four Blasta Books making up the 2023 series are available to be pre-ordered as an annual series already, whilst all the four 2022 Blasta Books series (€50) are available to be purchased too. By purchasing per-series you save €10 on the RRP individually.