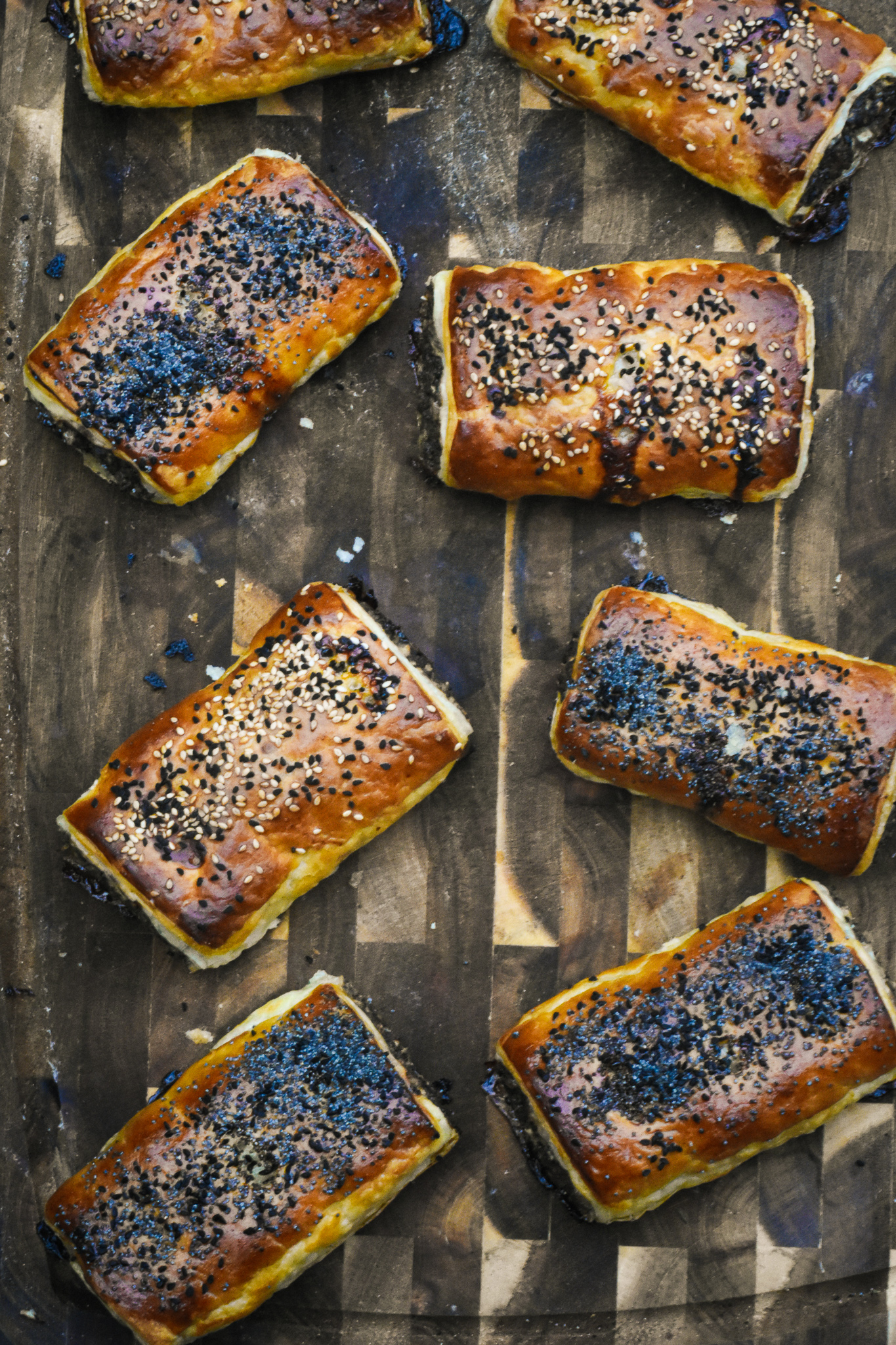 Don't know about you, but we love when an addition of easily-forgotten, readily throw-out-worthy leftovers completely transforms another recipe. Sometimes it takes an incredibly simple addition, staring you in the face, to elevate the most basic of recipes. Everyone's tasted a sausage roll. Most are either soggy as a wet dog or as dry as the Sahara, often the reserve of tired old delis and service stations where eating said rolls is more a chore than a joy. Here's a secret: not all are created equal. This one's extra special!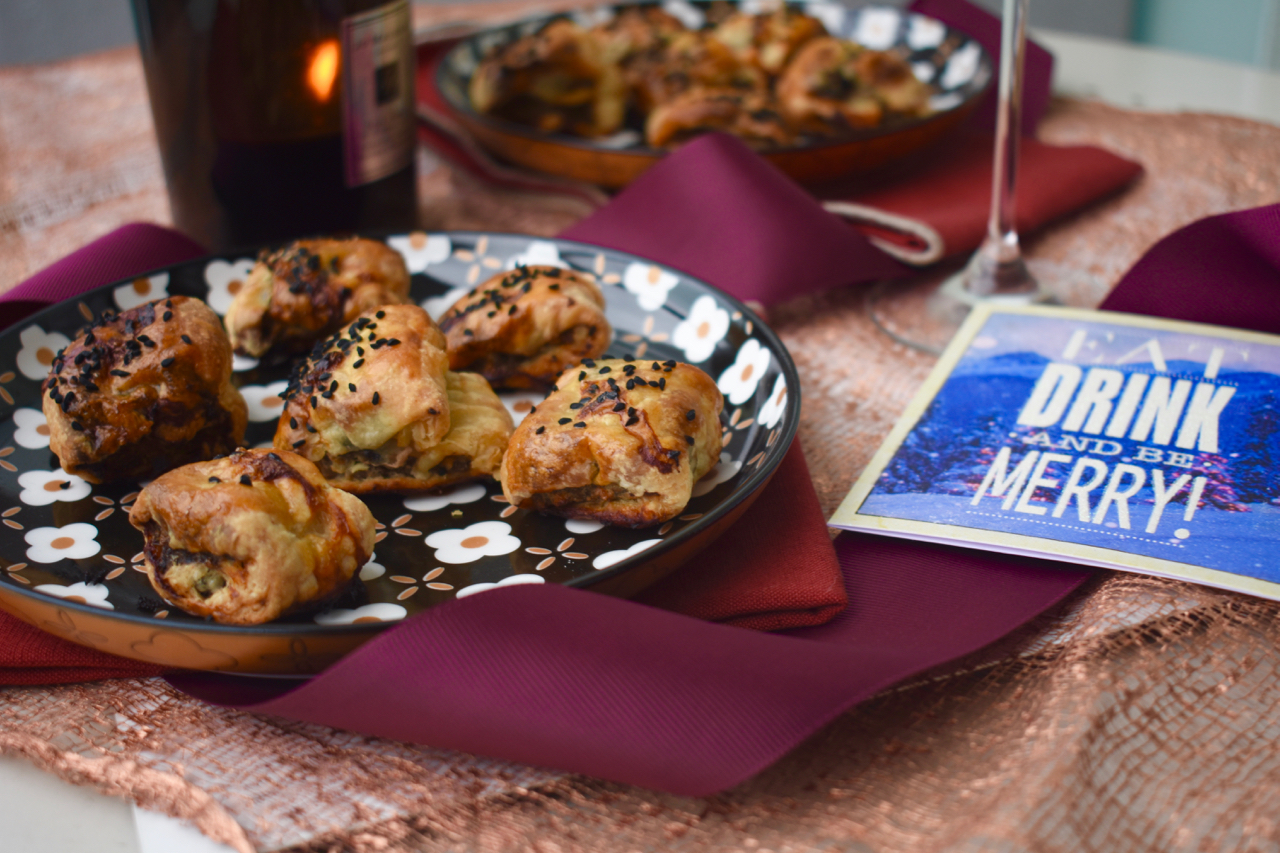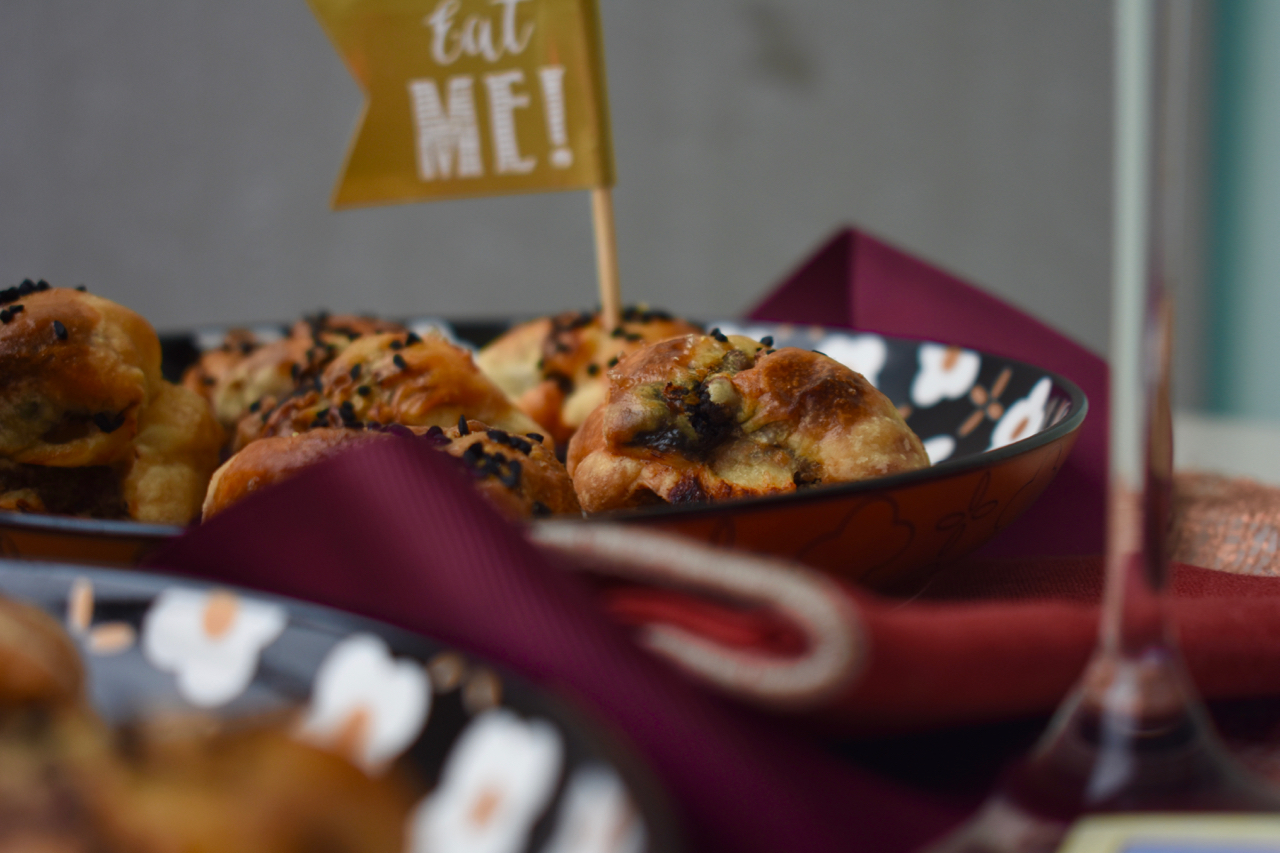 Clonakilty black pudding is our secret ingredient in our black pudding sausage rolls, duh, along with a hefty dash of mustard and a grated granny smith apple. Now, we've posted sausage rolls on GastroGays before, turkey and cranberry rolls to be more precise, so we're no strangers to these addictive little pigs in blankets.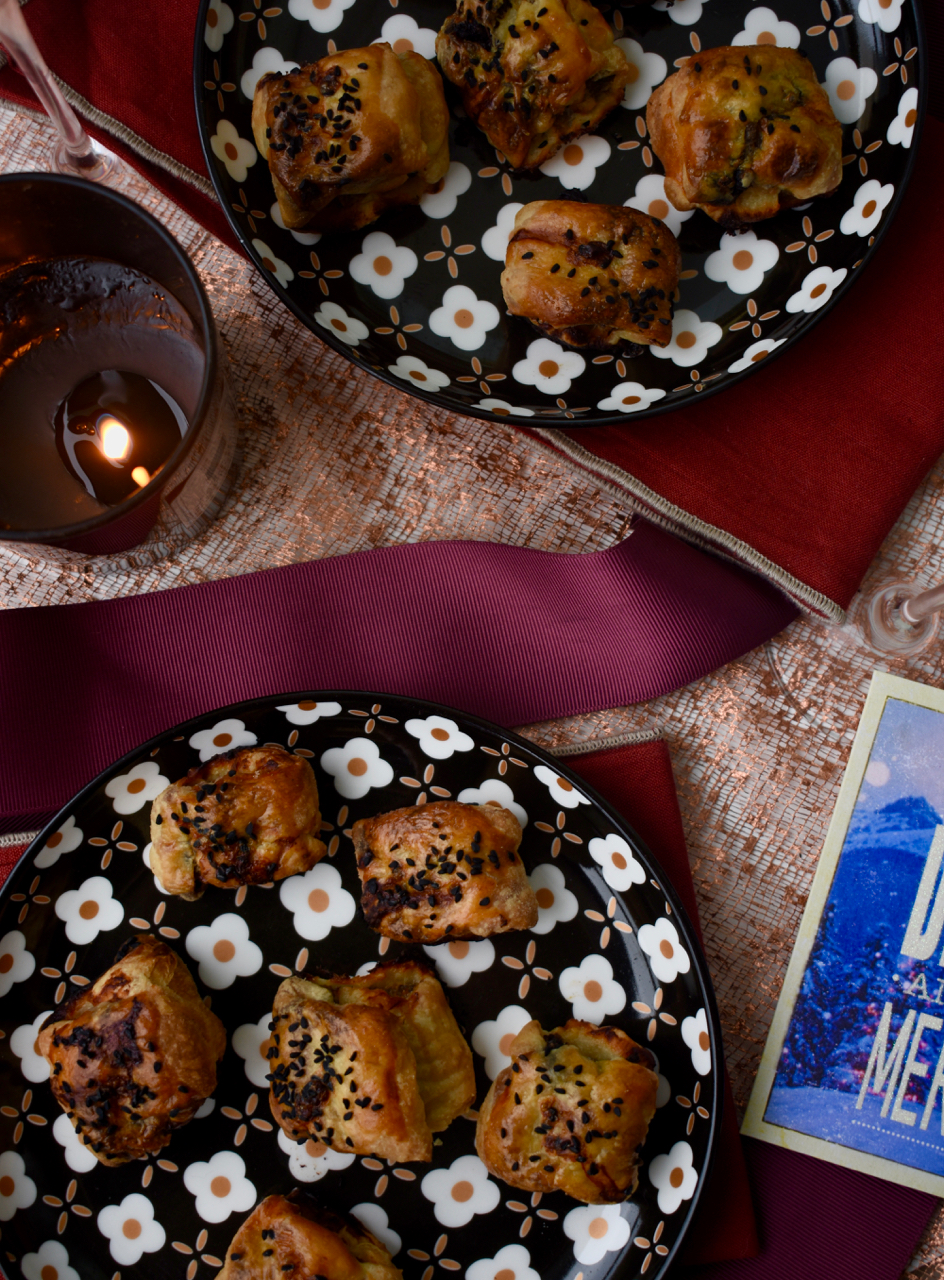 This particular made their debut at Little Christmas 2016, Patrick's family's annual festive tradition, which we've written about before. Safe to say they went down a treat and were demolished in record time, as if Doomsday itself was edging 'round the corner.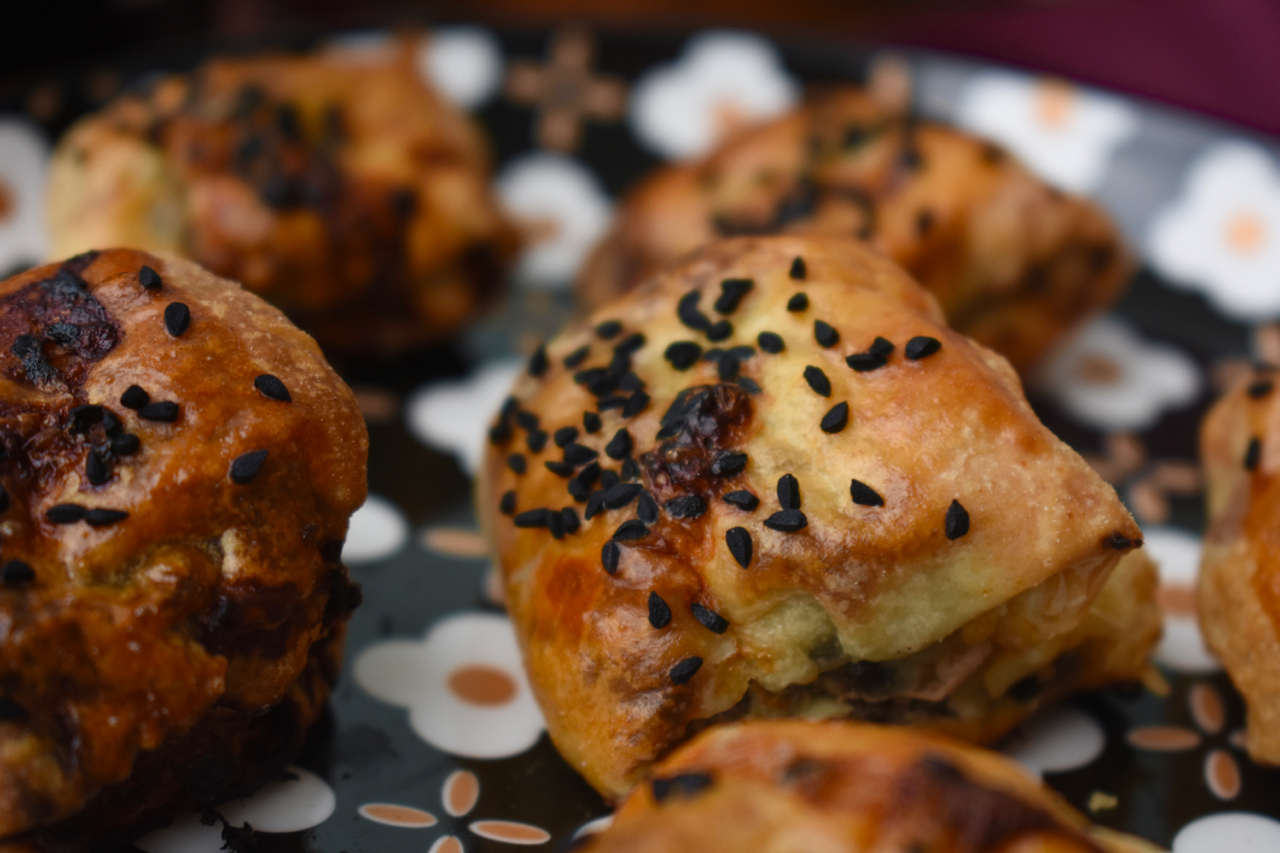 Actually, we made these two or three times before that as a test, then again when Sarah and Seamus, our bestie GastroStraights, came over for a festive catch-up… there's never been so much as a solitary flake of pastry left a day later at any occasion.
Let us tell you, a black pudding sausage roll is not just for Christmas, this recipe lends itself to truly any time of the year… just make a bigger batch than you might need, trust us!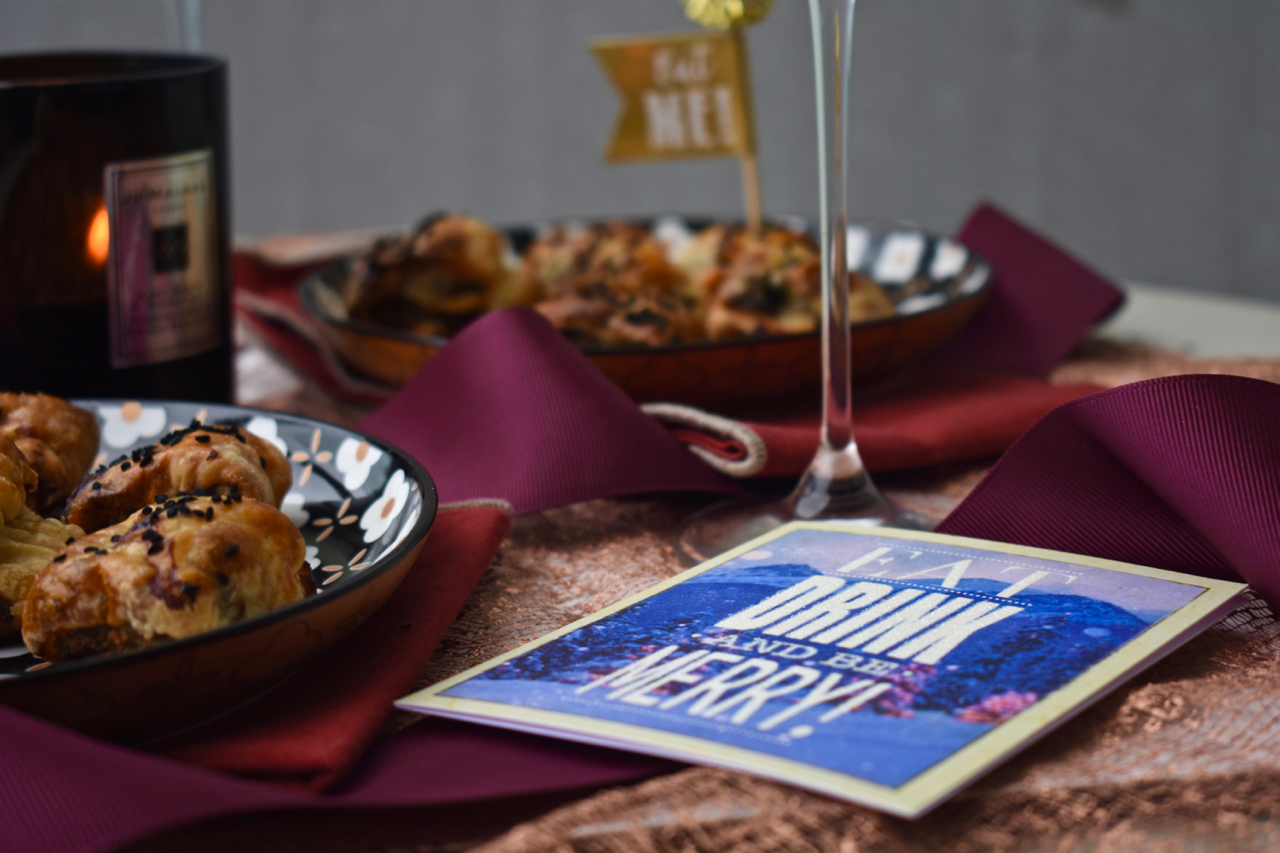 Black Pudding Sausage Rolls
Serves 4-8
500g sausage meat, or sausages taken out of their cases
75g black pudding, we like Clonakilty here
1 apple, we like Granny Smith, Jazz or Braeburn here
1-2 cloves of garlic
2 tbsp hot mustard
2 tsp salt
2 tsp black or white pepper
1 tsp fresh rosemary, finely chopped
2 tsp fresh thyme leaves, picked from their stem
2 large free-range or organic eggs, one to bind mixture and one for egg wash
1 sheet of ready-rolled puff pastry (roughly 300g or so)
Nigella (black onion) seeds
Plain flour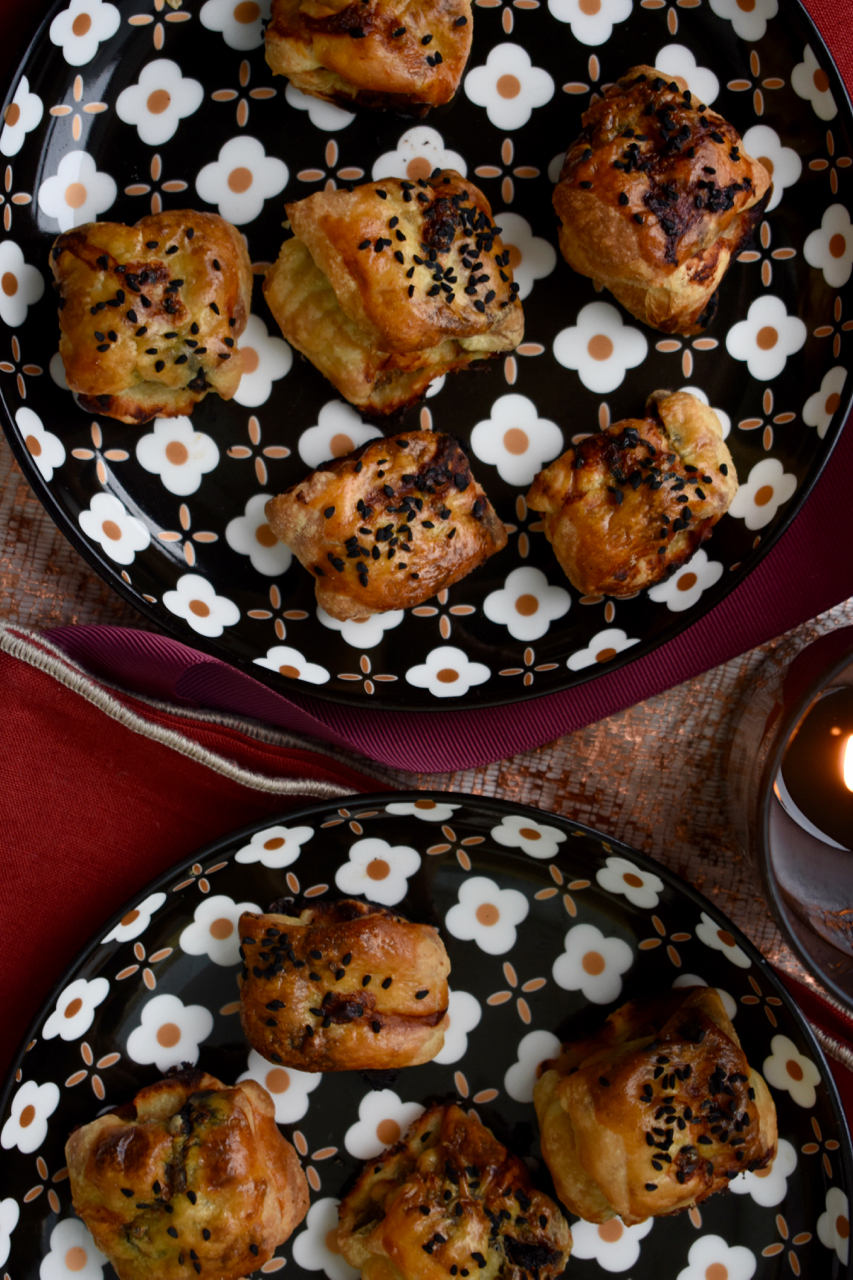 1. Take the sausage meat out of the cases and into a mixing bowl with the chopped rosemary, thyme leaves, salt, pepper, one egg and mustard.
2. Mash the garlic with the side of a knife, grate the apple and add both to the sausage mix along with the crumbled black pudding. Using your hands mix and squelch the mixture until everything is evenly incorporated and comes together.
3. Fry a small piece of the mixture on the pan in a tiny bit of oil or butter until its cooked through. Taste. Adjust the seasoning as appropriate to your tastes.
4. Lightly flour a work surface and unravel the chilled pastry, roll out slightly larger and thinner than you begin with, a couple of inches on each length, then cut lengthways down the middle.
5. With your two long strips of rolled pastry, put half of the sausage meat mixture along the centre line of each and even out to the edges and a uniform height.
6. Eggwash lightly one length of each and roll the opposite length over to meet it and press down lightly so it sticks.
7. Cut evenly to the size of rounds you desire and prick each one once with a fork. Chill for 30 minutes in the fridge or flash freeze for 10 minutes.
8. Heat the oven to 220ºC and line two trays with baking paper, tin foil or silicone mats. Space the sausage rolls apart and eggwash each one on the top. Sprinkle with a little nigella seeds (don't forget, as these won't stick if you do it after they're cooked) and bake in the oven for 15-25 minutes, depending on the size of the rolls.
9. The black pudding sausage rolls are done with they are spot-burnished dark brown and golden all over – take them as far as you can colour-wise. There will be a little leakage and oil in the pan, don't worry.
10. Allow to cool slightly before serving.