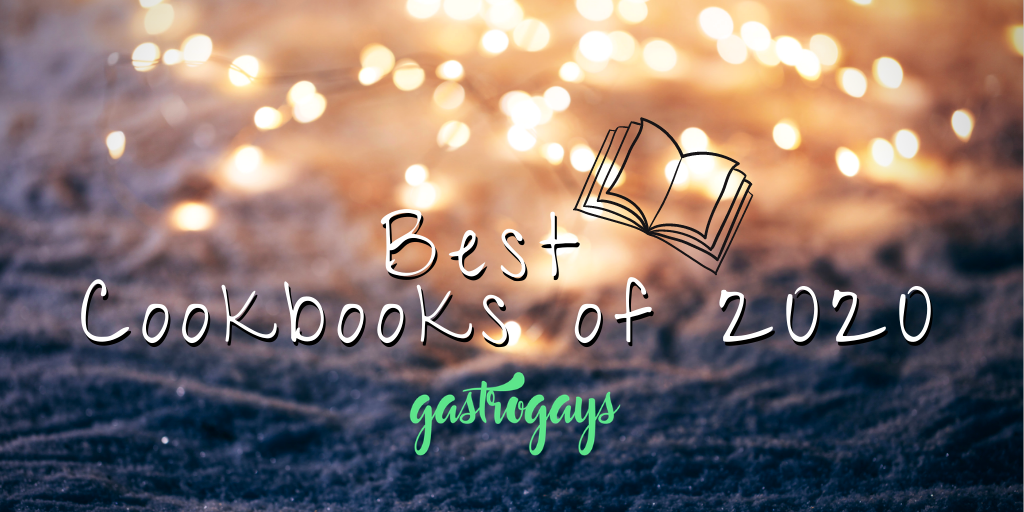 In an Annus Horribilis like 2020 was, publishing has certainly taken a hit like so many other industries. No doubt many titles have been pushed back and we can only imagine the challenges in editing, styling, shooting, printing, launching and marketing all at a distance. How and ever, 2020 has indeed delivered the goods in time for Christmas in so many ways with the breadth of wonderful food books and cookbooks that have winged their way onto the shelves. Here you'll find 13 of our personal picks, many of which we discussed in our annual slot on TodayFM's The Last Word with Matt Cooper in mid-December (listen back).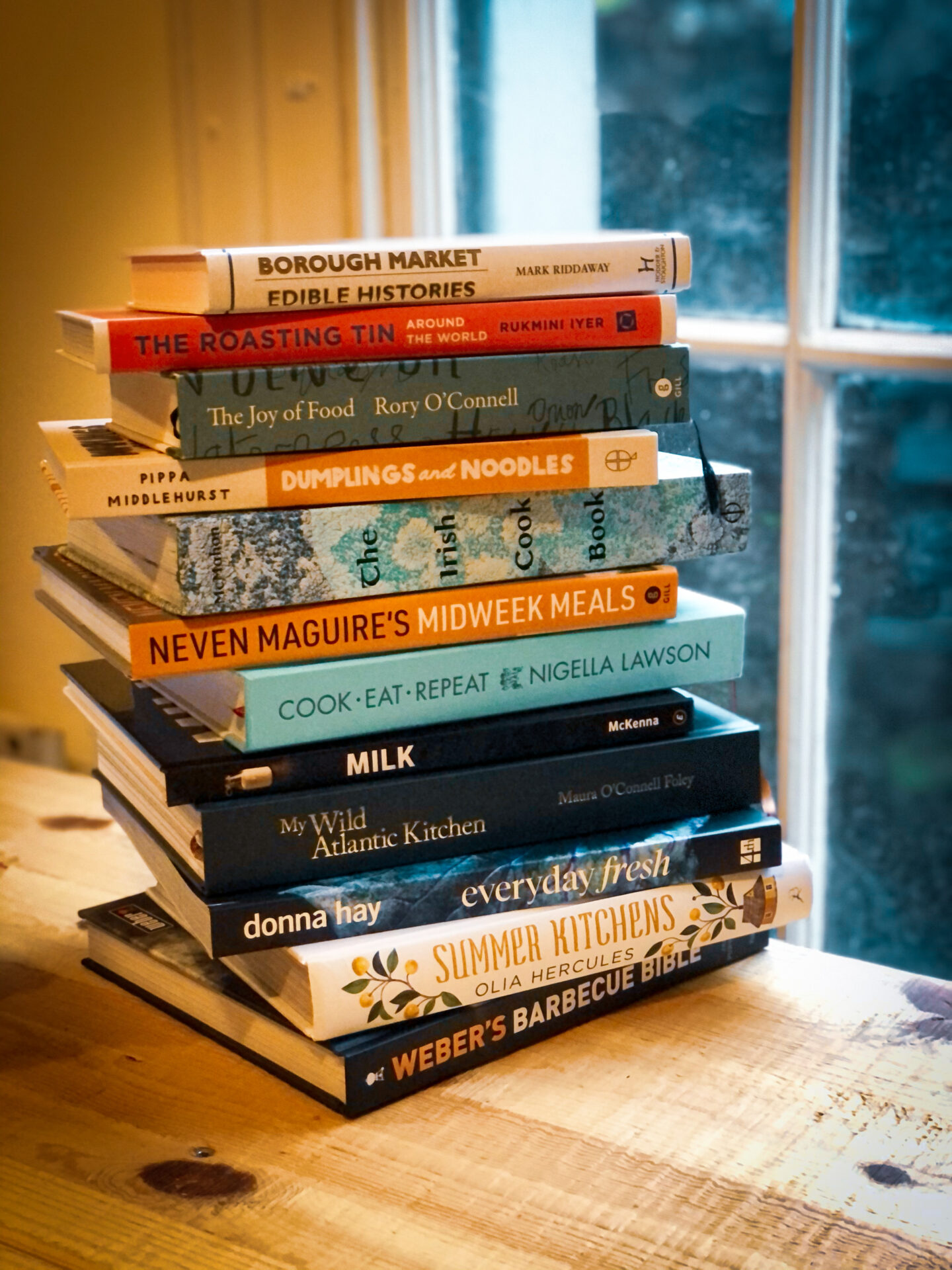 Note: We have omitted all mentions or links of Amazon this year, in favour of independent or Irish-based book shops, sellers and stores. This is in lieu of potentially earning commission via Amazon's affiliate programme, but we feel strongly that the full cost should go as much to the team who produce and sell the book than to a behemoth online marketplace –– so no link in this feature is an affiliate.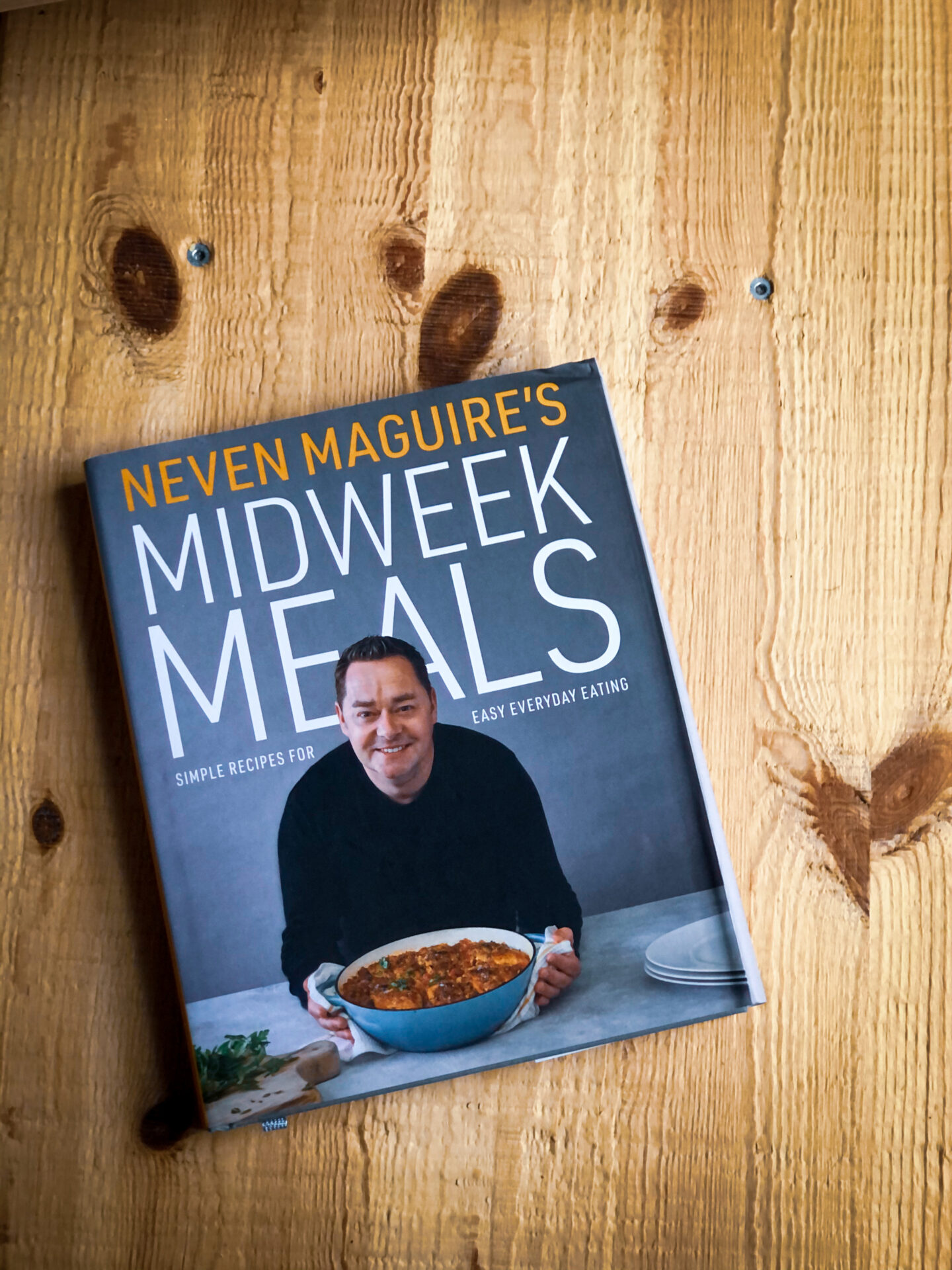 Neven Maguire's Midweek Meals
Awarded the accolade of An Post Cookbook of the Year 2020, you have to hand it to Neven Maguire who is both a trooper when it comes to an expansive workload (restaurant, cookery school, guesthouse, TV shows, books, appearances, ambassadorships, not to mention a young family) and a champion when it comes to Irish food, and he's loveable to boot, too. You can't *not* like Neven, and you'll love this no fuss, no nonsense guide to midweek cookery in his latest book, released in October 2020.
Chapters include 'Low and Slow' for when you have time to pre-plan, 'Cupboard's Bare' (we've all been there!) and 'One-pan dinners' for when you just want quick, delicious dinners which are kind on the clean-up. With the past year, we know many people have really lost enthusiasm for cooking after a day of working from home, home schooling, Zoom calls and the general atmosphere of it all, but a bit of meal planing using this book jam-packed with global flavours and far-reaching inspiration and you'll be set for the week. Look at the dedication for a surprise, too!
Recipes to try: Roast Chicken Red Curry (one pan); Crispy Lamb Chops with Cauliflower and Leek Purée; Cheesy Polenta with Sausage Ragù; and Slow Cooker Cassoulet.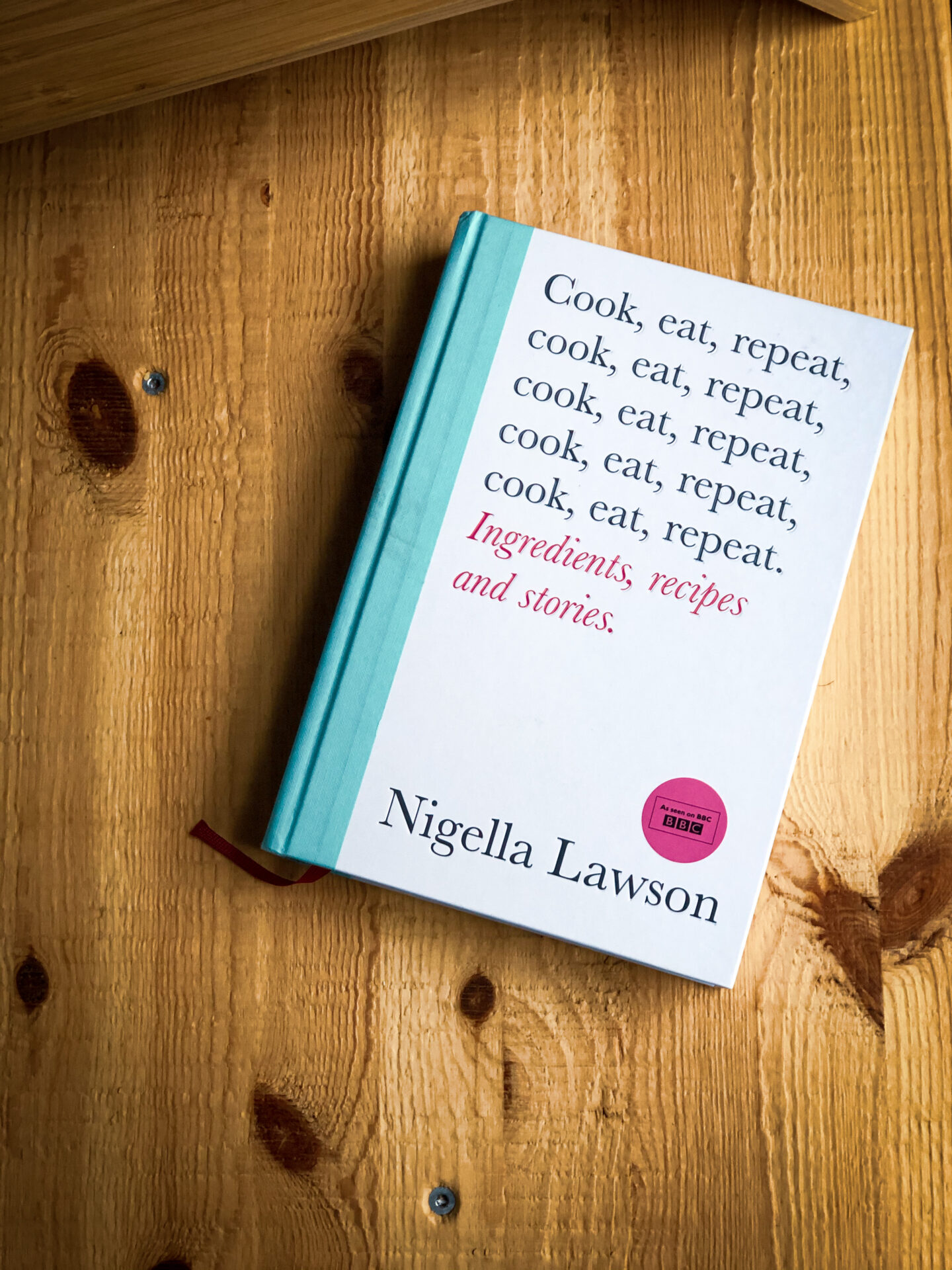 Cook, Eat, Repeat, Nigella Lawson
The title says it all, and we've already been doing exactly that as we've pored over this perfect cookbook. A return to the style of Nigella's debut How To Eat (which came out twenty years ago, can you believe it?) this is more conversational, casual and story-led, whilst eschewing the confines of the more commonplace course-based chapter titles for more specifics, like a chapter dedicated to anchovies, another to rhubarb and a whole section on the beguiling deliciousness of 'Brown Food'.
It's three things: ingredients, recipes and stories, each harmoniously in blissful abundance –– and for those who have followed the accompanying TV series you'll have seen Nigella presenting in a comfortable, camp and quirky way almost not quite seen before. This is her in her element, and so many of the recipes are more suggestions of how to cook and serve than militant instructions on temperatures, ratios and measurements. [listen back to our episode of Chew The Fat with Nigella Lawson here]
SO MANY Recipes to try: Fish Finger Bhorta; Black Pudding Meatballs (which we believe are using the fantastic Inch House Pudding from Co. Tipperary, which we maaaay have played a part in introducing her to) with Brown Butter Colcannon; Rice Pudding Cake;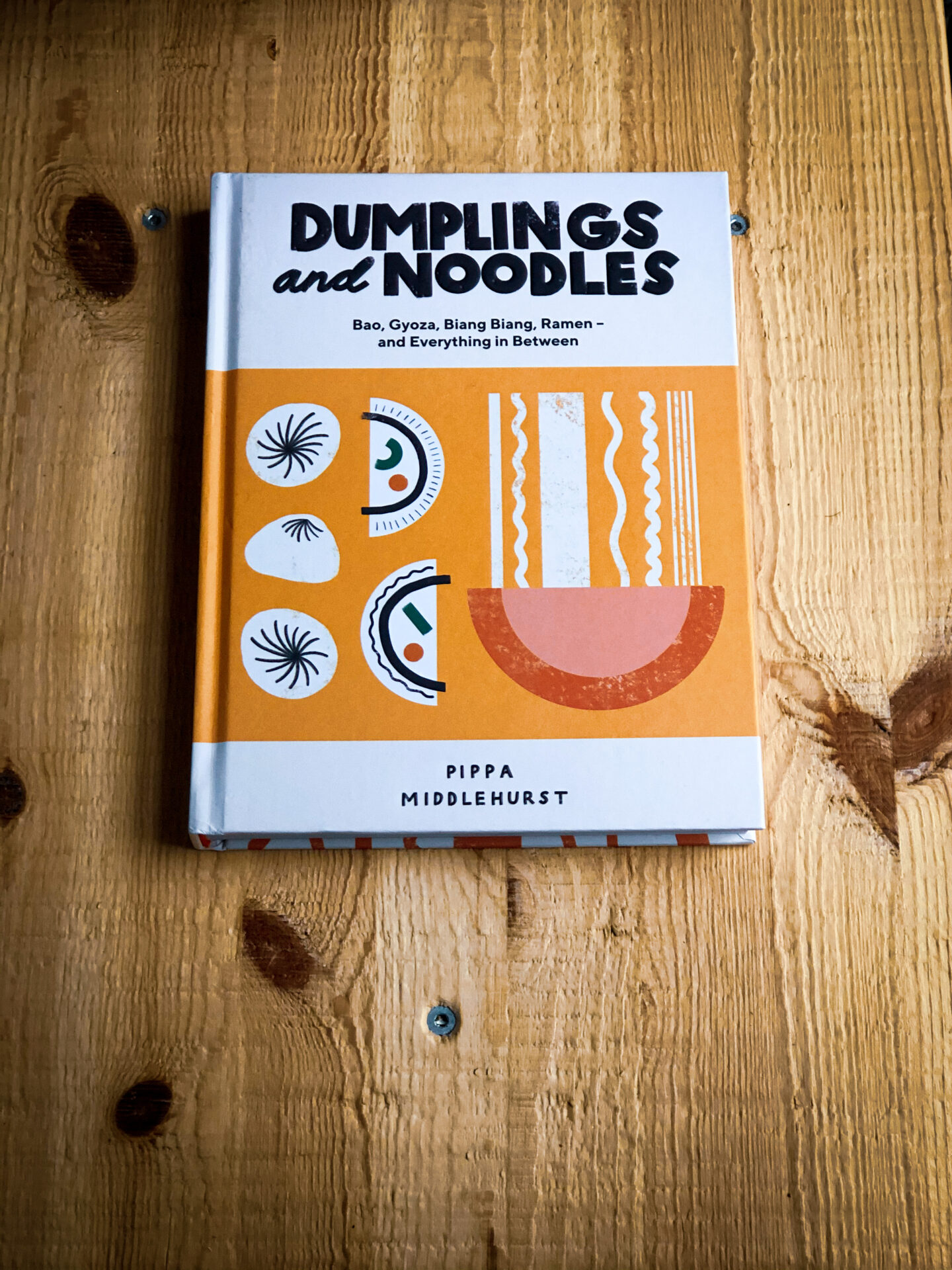 Dumplings and Noodles, Pippa Middlehurst
Quadrille (Hardie Grant), RRP £16.99 (available from O'Mahonys and Asia Market)
"Bao, Gyoza, Biang Biang, Ramen — and everything in between," Pippa decrees on the front cover, which to us is a dremy combination and a serious passion of our own cookery and eating escapades. We've spent the last couple of years taking our first steps in travel across Asia and we've savoured our fair share of dumplings and noodles, from xiaolongbao in Taipei and dim sum in Hong Kong to Mandu and Kalguksu in Seoul, so trying to recreate those flavours in our own kitchen is a frequent occurrence.
Enter Pippa Middlehurst – or you may know her as @PippyEats on Instagram – who was the inaugural winner of Britain's Best Home Cook on BBC One (Northern Ireland's own Suzie Lee won the second series in 2020!) and her debut book was actually somewhat of a surprise as it focuses solely on dumplings and noodles from a diverse array of Asian cuisines. Based in Manchester, Pippa travelled and trained extensively to research this book and distill flavours and techniques for the home cook. Personally, we think she truly nailed it. With 70 recipes, all are really well explained, illustrated and photographed to show you technique, but also embrace cuisines and flavours many of us would often enjoy out rather than attempt to tackle at home. For those very interested in the science and makeup of things like noodles, there's loads of nerdy know-how in the form of explainers about hydration, flavours, glutens etc too, which is ideal for us!
Recipes to try: Real Deal Prawn Toast; Dan Dan Noodles; Shoyu Ramen; Chongqing Noodles; Wok-fried Garlicky Greens –– check out the 'Meal Planner' within as well, which combines recipes into a menu, either for one/two or for bigger celebrations.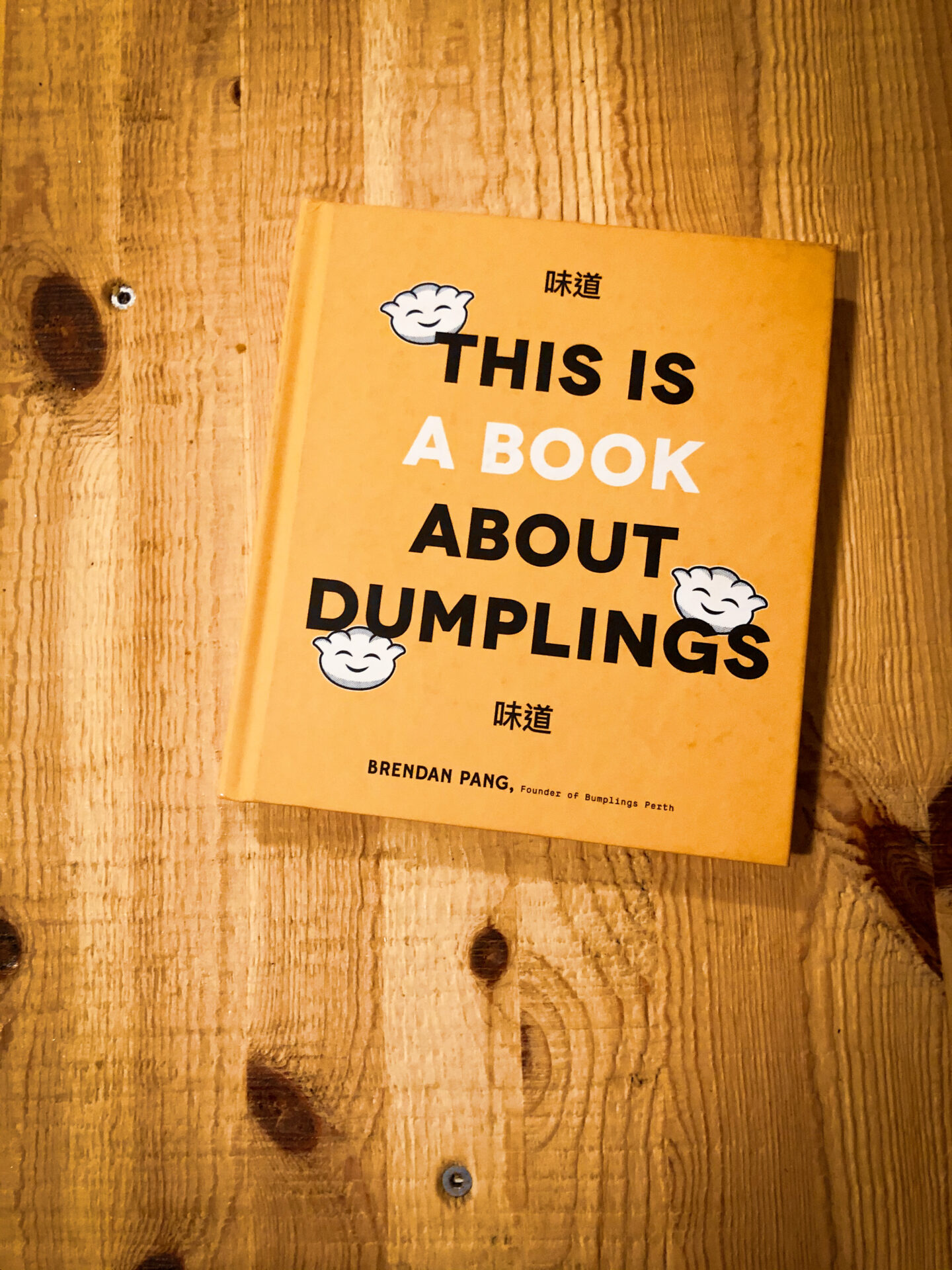 This Is A Book About Dumplings, Brendan Pang
Page Street Publishing, approx €24 (available to order from Dubray Books but you can also order signed copies direct from Brendan's Website)
For another take on dumplings, we go Down Under to the master of them from MasterChef Australia. We have to admit we fended off the FOMO of never tuning in to MasterChef AU for so many years, but 2020's lockdowns saw us binge entire seasons of this and we're now almost all caught up and amongst the biggest fans of the BEST iteration of MasterChef the world currently has. From his own series, and in 2020's Back To Win all stars-style contest, Brendan Pang totally stood out with his talent and we raced to snap up a copy of his debut cookbook, which both documents his personal food journey with lots of family recipes but also complements the business he's began since being a competitor on the show, Bumplings which is based in an Airstream in Perth, WA.
This is a smaller format book to the usual and what we love is that each chapter delves into a different style of basic dumpling, then elevating it with Brendan's own twist individually in the flavours and serving –– steamed, boiled, fried, rainbow, wrappers, sauces, folds/shapes and then a pair of chapters on the wider bun/rice/noodle recipes as well as appetizers and snacks. The little illustrations are cute and endearing, the photography you could drown in its deliciousness and the recipes are straight-forward and demystify the apparent difficulty of making these bite-or-two-size wrapped morsels.
Recipes to try: Grandmère's fried shrimp wontons; Tofu and Kimchi Jaozi; Spicy Beef Potstickers and XO sauce.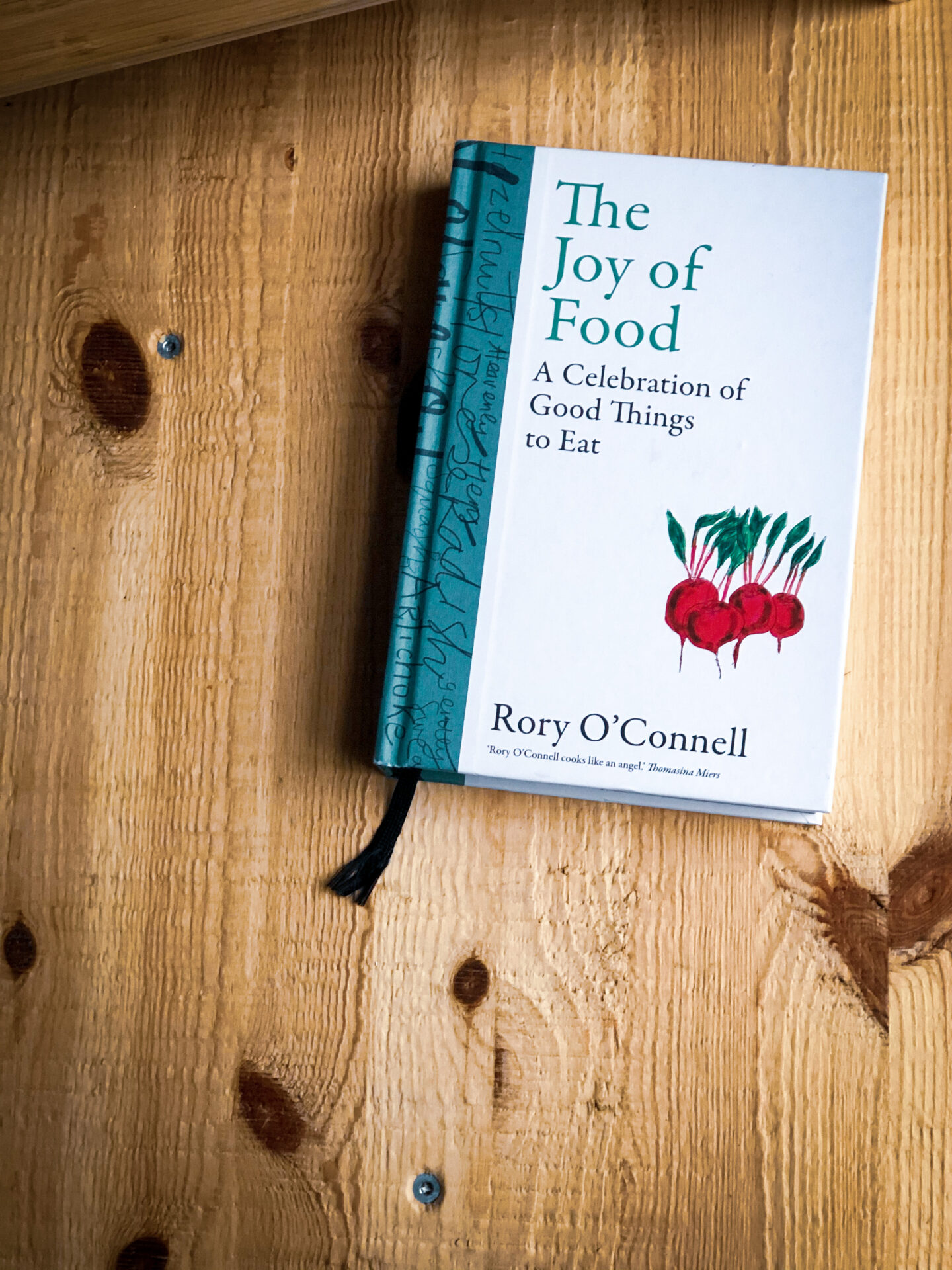 The Joy of Food, Rory O'Connell
Not only remarked for his impeccable TV shows as well as being a co-founder (with his sister, Darina Allen) and teacher of Ballymaloe Cookery School, Rory O'Connell's latest tome is a true food lover's dream. Speckled with essays and stories, plus recipes which put a focus on seasonal ingredients, locally sourced flavours – this is a real "take to bed and have a read" type of cookbook. Throughout too are illustrations by Rory himself instead of photographs, which really add to its character. A great book for food lovers, and lovers of the written word (in a way that many adore Nigel Slater, of which Rory is a contemporary and Irish counterpart, in ways), but also a great one to keep in mind the next time we're allowed to have dinner parties. Some really impressive dishes, condiments and ideas throughout –– of particular note is the ten or so essays which punctuate the book. We adore Rory's approach to food, and his simple, to-the-point direction where recipes are concerned, so anything he touches turns to gold for us!
Recipes to try: Salmon wrapped in Nasturtium Leaves with Nasturtium Butter; Chocolate and Sour Cherry Cake; Elderflower Pickled Beetroot; and so many more. Endless seasonal, elegant inspiration.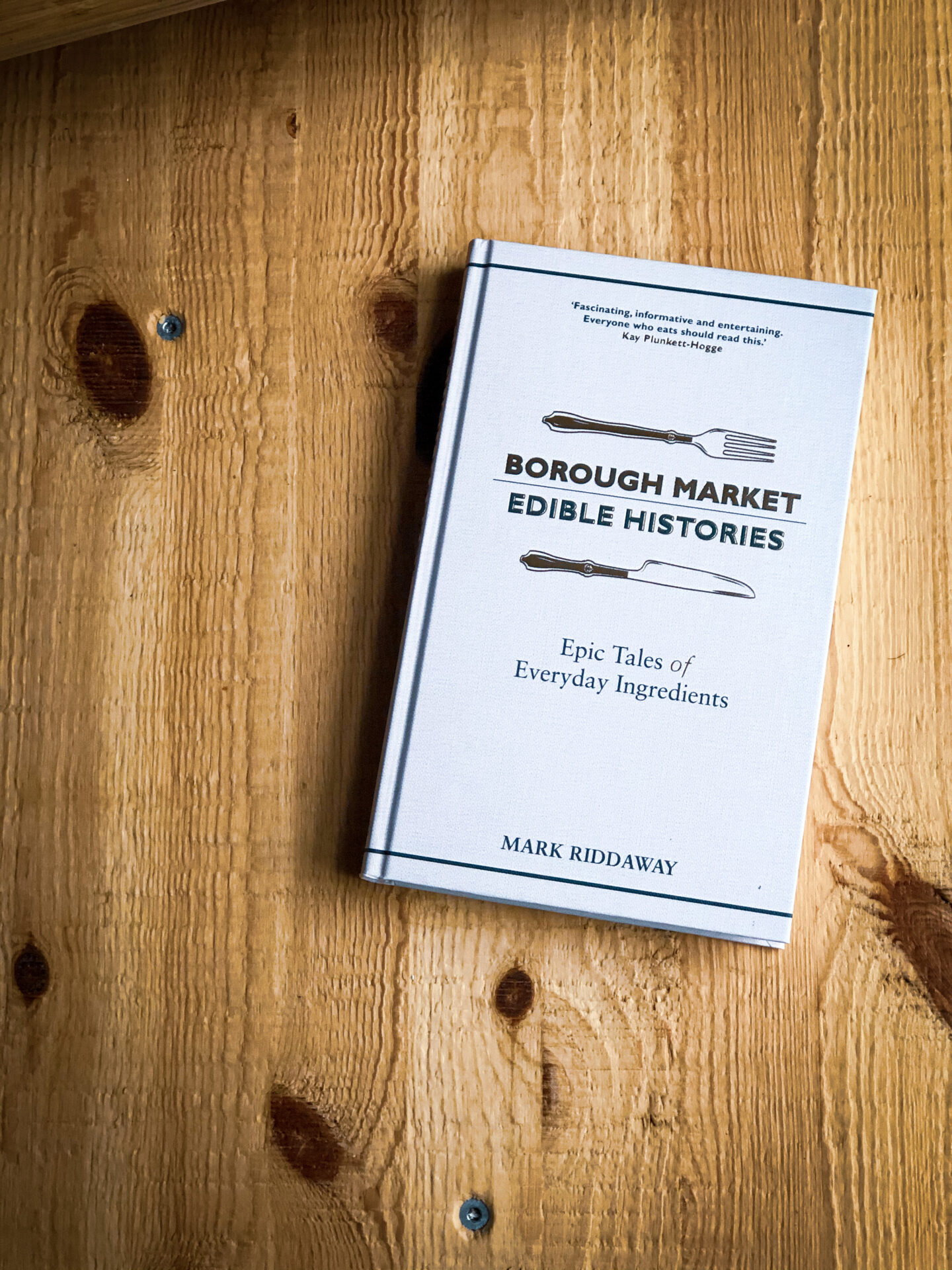 Borough Market: Edible Histories (Epic Tales of Everyday Ingredients), Mark Riddaway
Hodder & Stoughton, RRP £16.99 (available from Dubray Books and Kennys Books)
We were lucky to live no more than 15 minutes from Borough Market (handily London Bridge Station was on our train line) when we lived in London and we can think of few other places that are so iconic for food-led travel in the UK capital. Award-winning writer Mark Riddaway takes readers on a fascinating, surprising and potentially bizarre adventure documenting the stories behind Britain's most-beloved ingredients –– all, naturally, found under the canopy of this fine market. Questioning food origins and how ingredients find their way to market, alongside stories and beautiful illustrations by Emily Langford, this is a lovely little stocking filler for the foodie in mind.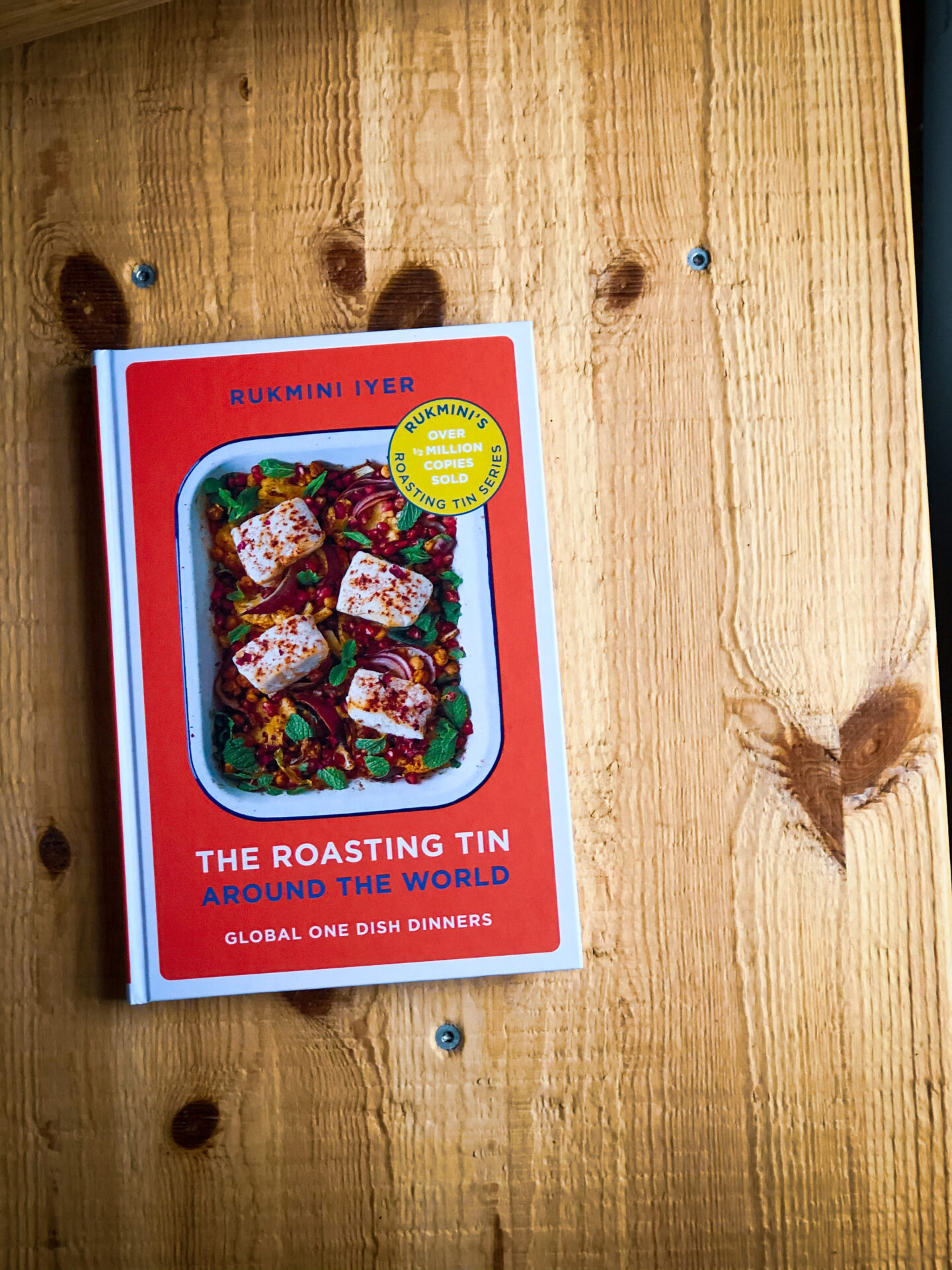 The Roasting Tin: Around The World, Rukmini Iyer
'Global One Dish Dinners' is the tagline of this latest book in the Roasting Tin series – of which we believe there are now four – from UK-based chef Rukmini Iyer (who was a MasterChef UK semi-finalist in 2013). It traverses six continents across a neat collection of 75 recipes and is practical and accessible in terms of a combination of great ingredients, combined, bunged into the oven and what emerges is a complete meal! A great mix of cuisines, a balanced mix of meat-based and vegetarian/vegan recipes, all of which let the oven do the work, the whole series of books are wonderful additions to anyone's cookbook collection, but seeing as we can't travel for a while yet, at least we can enjoy the flavours of the world in our kitchens! A great stocking filler, too!
Recipes to try: Slow-Cooked Pork Pibil with Pink Pickled Onions; both the Korean-style Aubergine and Chicken recipes; Persian Love Cake with Rose, Cardamom and Figs; and Indonesian Coconut Rice with Crispy Chilli Tofu and Peanut Sambal.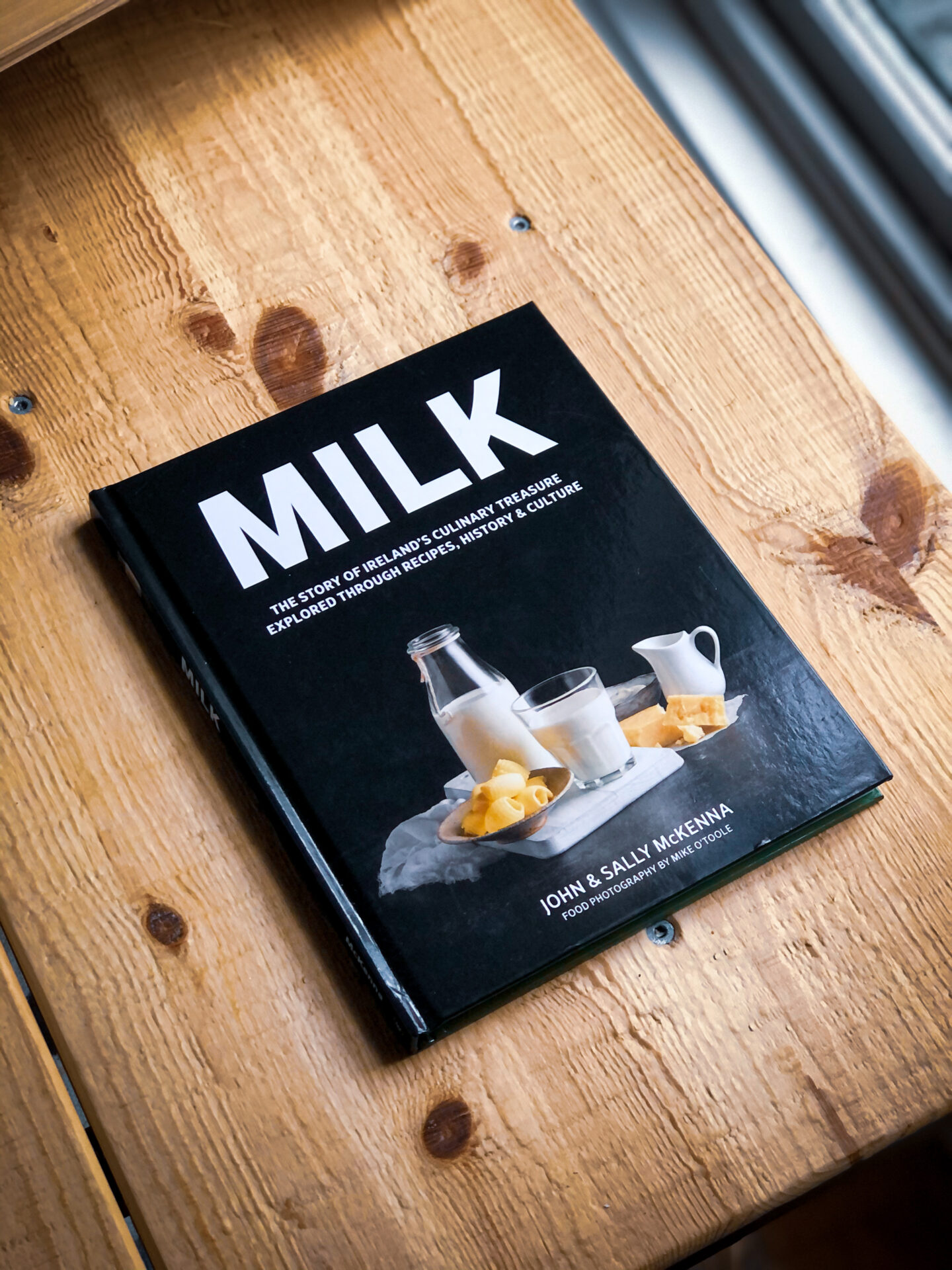 MILK, John & Sally McKenna
Maybe a niche book, but oh so special, as it's a love letter to what John and Sally dub the 'Grand Cru liquid' of Ireland, similar to Champagne's status in France and globally –– that is: grass-fed milk. Ireland has long been remarked as one of the foremost locations in the world to produce dairy, and it was only a matter of time until it fittingly has the sole cookbook treatment.
Entirely compiled, shot and printed during first lockdown in 2020, this is a combined effort between food writing deities the McKennas, the National Dairy Council in Ireland and a host of talented chefs and food creatives who have lent their great culinary minds and supplied recipes which champion this liquid elixir, which we're bountifully blessed with on this green isle. As an ingredient, upon reading this you'll never overlook this culinary staple again and you'll be dazzled by the array of ways in which milk is celebrated (and part of the prompt to produce this book was the fact the writers pondered why 'milk' is never listed as a main ingredient in the glossary pages of cookbooks, considering it's so central and so omni-present in endless recipes).
Recipes to try: Ireland's Beloved Jambon; Smoked Trout Pâté; Lamb Kidney's with Juniper; Potato Straw Cake; and Corn Cheese.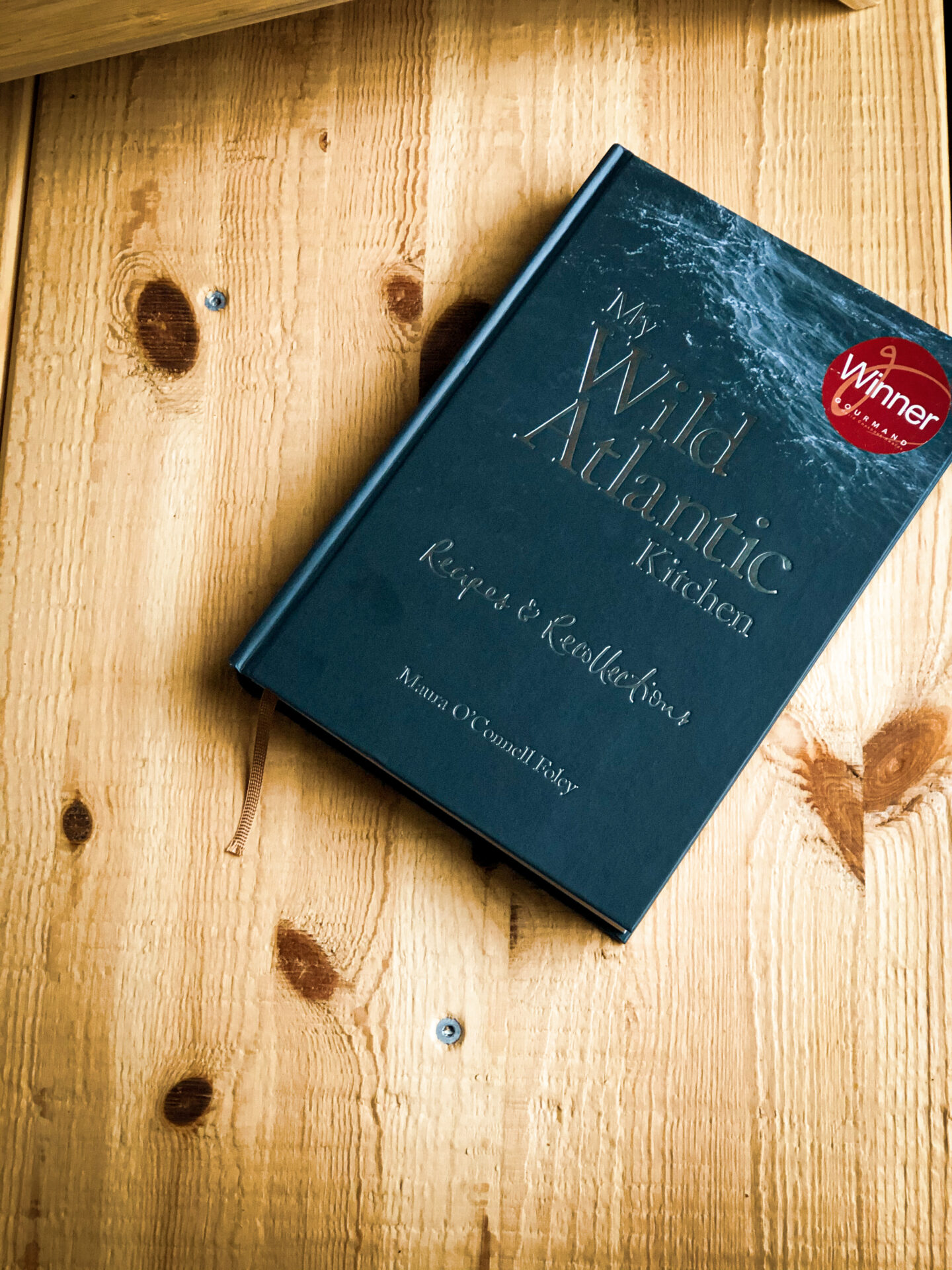 My Wild Atlantic Kitchen, Maura O'Connell-Foley
Self-published, around €30/35, (available from Dingle Bookshop and O'Mahonys)
The groundbreaking chef who truly put Kenmare on the map as a food destination self-published this book in 2020 and it's resplendent and rich with stories, photographs, illustrations and it's a book with real texture and luxury. Irish at its core with lots of classical French, regional Italian sprinkled throughout, it follows the format of more traditional cookbooks, course by course, but this is truly one of the most beautiful cook books we've come across this year. Lynda Kenny, Norman Closkey and Maria Bell all contributed fabulous photography here and it's the book to get someone who you think "has it all", especially where cookbooks are concerned, as we'd wager this would be a surprise –– and it's also giving so much wanderlust to go visit Kenmare ASAP.
Recipes to try: Smoked Bacon and Bread Stuffing Rolls; all of the fish recipes (which are a particular skill of Maura's) and definitely check out those Christmas recipes for the best ever ham and turkey.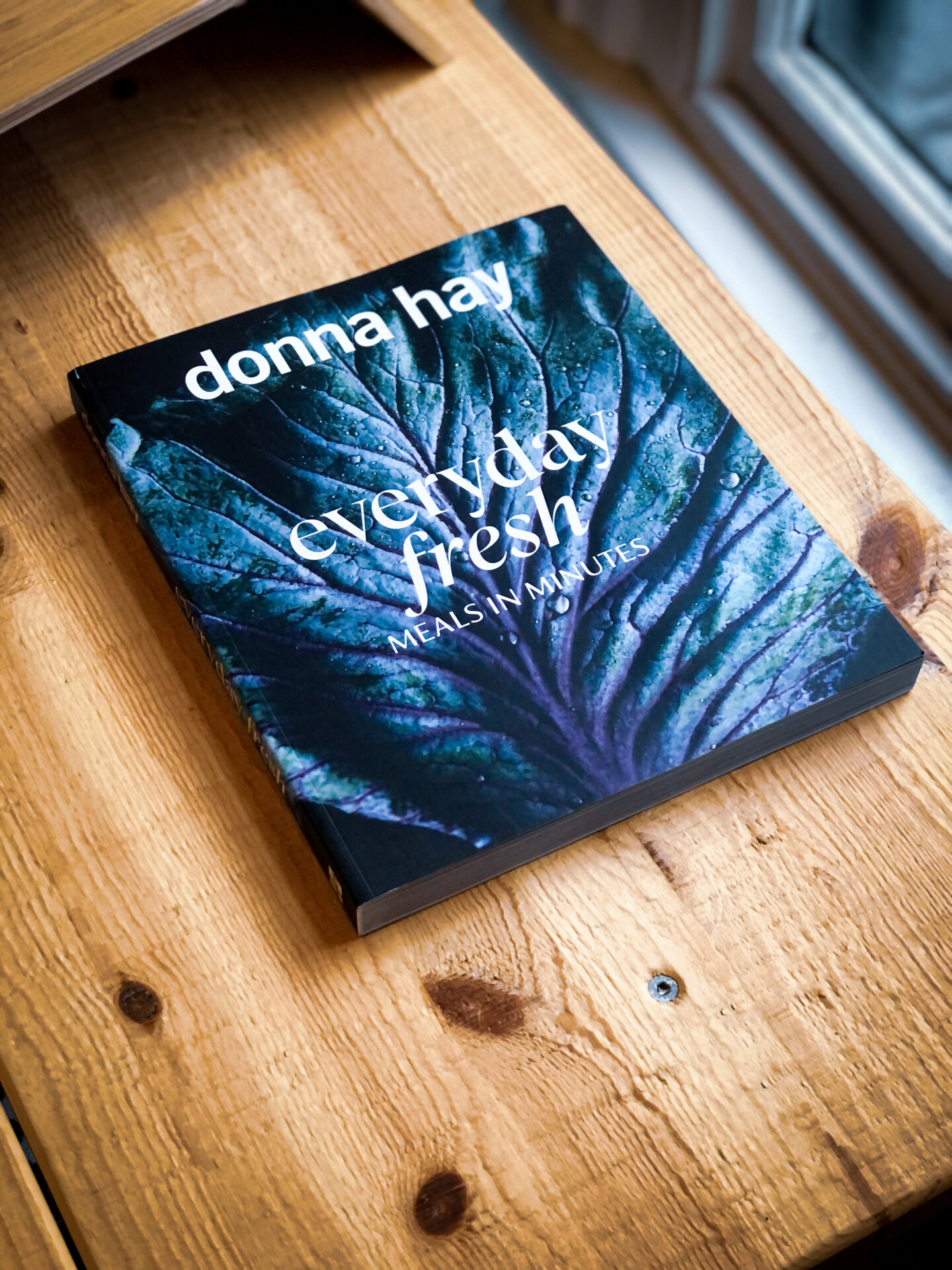 Everyday Fresh, Donna Hay
The queen of Aussie cooking, Donna Hay is synonymous with simple, streamlined, super delicious dishes, and she's woven a career from continuously evolving whilst still keeping her ethos and approach true-to-self. If you're feeling the need to invest in a cookbook that promises freshness and simplicity in every dish, pick out Everyday Fresh. This is also one for those who adore food photography, too, as the imagery is just so impeccable.
Recipes to try: Maple Teriyaki Salmon; Zucchini 3-Cheese Ravioli; Free-Form Lasagne; Aperol Spritz Granita; and Coconut Ice-Cream with Miso Caramel Swirl.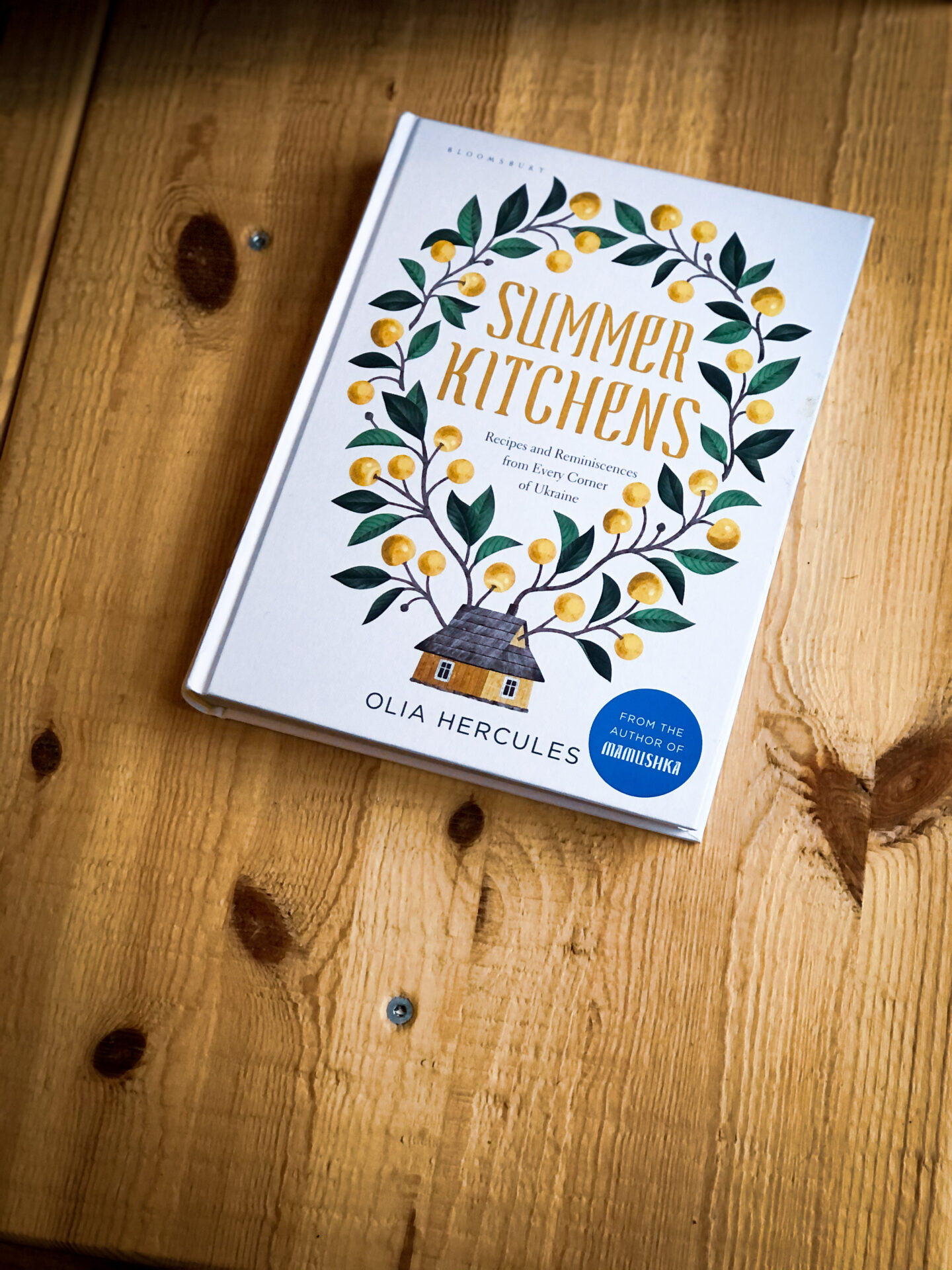 Summer Kitchens, Olia Hercules
Bloomsbury RRP £26 (available from Dubray Books)
We adore Olia Hercules' books, from her debut Mamushka which delved into her own Ukrainian upbringing to her sophomore Kaukusis which explored the wider Caucusus region of Georgia, Azerbaijan and beyond. Now, we get her third cookbook –– a wider look at the breadth of Ukrainian cuisine, which almost is an add-on or an enhancement to what Mamushka started. When we first laid hands on Mamushka we'll be honest in saying we didn't know a thing about Ukrainian cuisine, and now that we've tried so many of the recipes (borsch, pampushky, kefir dressings) we feel confident now delving into this second overview. Broken up into more traditional chapters by styles of cookery or course, this is the ideal book for the gourmet traveller… to offer inspiration for whenever we all travel again!
Recipes to try: Fermented Tomato Pulp; Pickled Watermelon; Wild Garlic Salo on Rye; Borsch with Duck and Smoked Pears; Hutsul Polenta.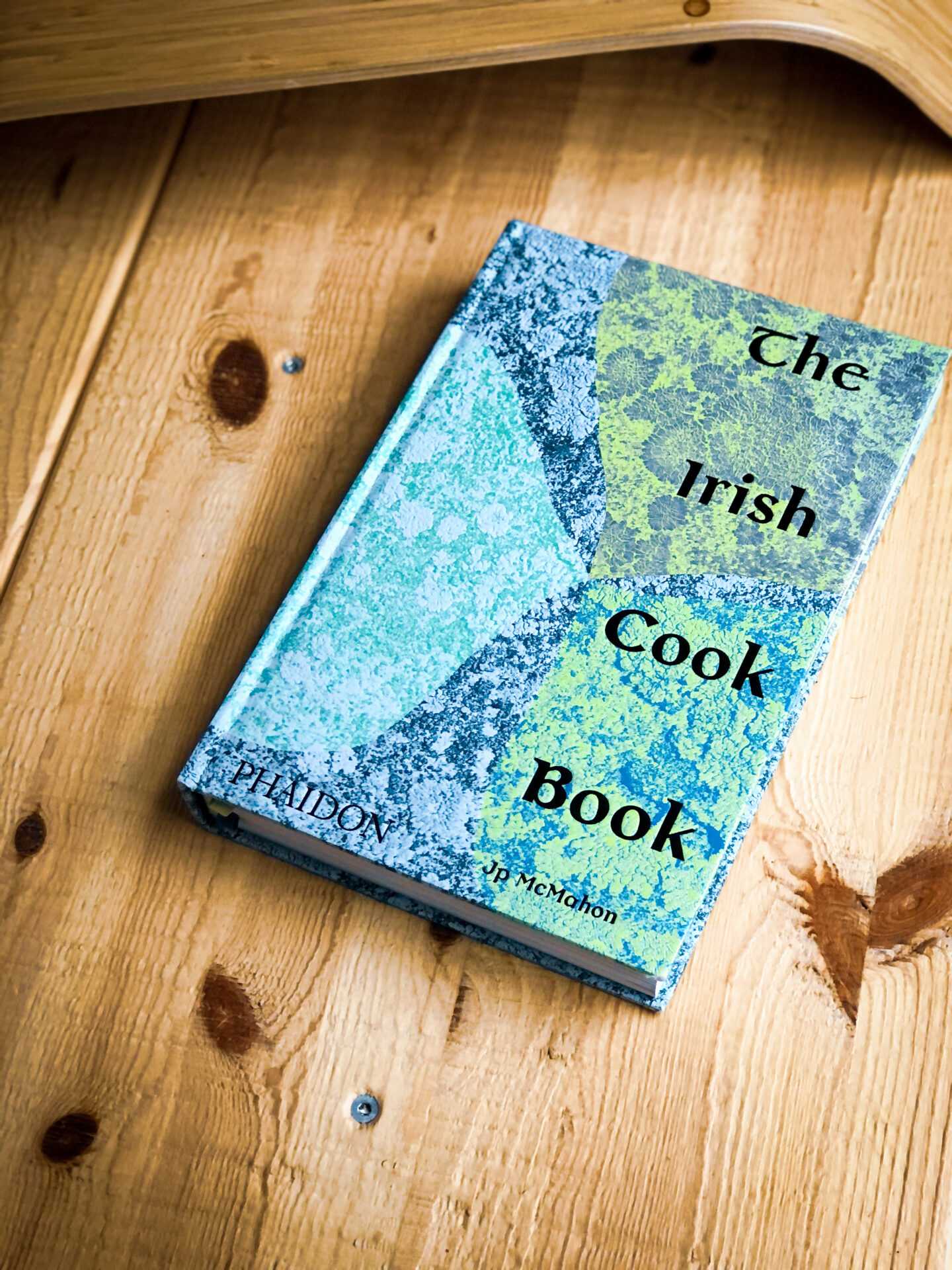 The Irish Cook Book, JP McMahon
The man behind Michelin-starred Aniar in Galway, but also behind EatGalway –– the group comprising Cava Bodega, Tartare and Aniar Cookery School. You can rightly add 'Scholar' to McMahon's CV as he has demonstrated a true authority over Irish cuisine, from ancient historic to cutting-edge and contemporary –– the whole timescale in this huge 400+ page tome with hundreds of recipes.
This is not just a coffee table book, though would sit proudly and definitely stir conversation, but this is for those who truly want to delve into all things Irish cuisine and understand the heralds of what makes our food unique to us. We interviewed JP just before the book came out for Chew The Fat (episode here) and then later got a copy and could not have adored it more. It's part of the Phaidon imprint, which specialise in using one author to create an authoritative tome on a cuisine and we think they've hit the perfect note with JP –– who we believe is working on a follow-up, which is exclusively about fish and seafood.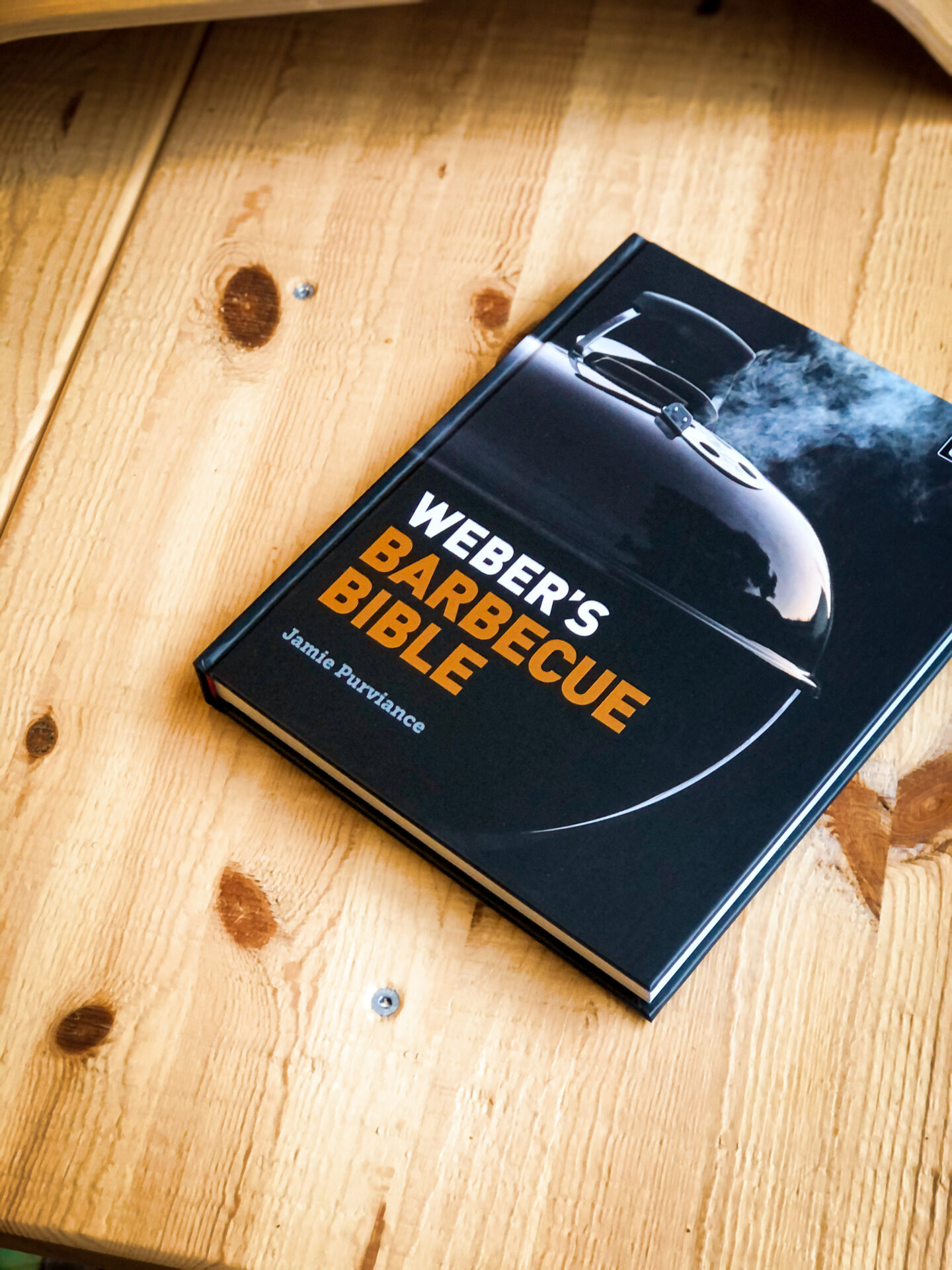 Weber's Barbecue Bible
Does exactly what it says on the tin, and if you have that special someone in mind who likes to play with fire, imbue food with charcoal smoke and sear meat straight on the grill, then this is the book for them (bearing in mind that person may also be yourself!) It's hard to believe this cookbook is only out within this year, as it's already become our grilling bible since we've gotten more and more into BBQing this year. Weber are truly a gold standard in terms of barbecuing so you can trust they won't steer you wrong here with the recipes and techniques. A thoughtful gift for both the grill aficionado and the BBQ amateur.