Of course, the Clover Club is an iconic and exceptionally elegant sip, but why just rest on raspberry? In this twist to tradition, we weave both raspberry and strawberry through this gorgeous little cocktail, with its signature crowning of creamy froth, which we dub the Berry Club.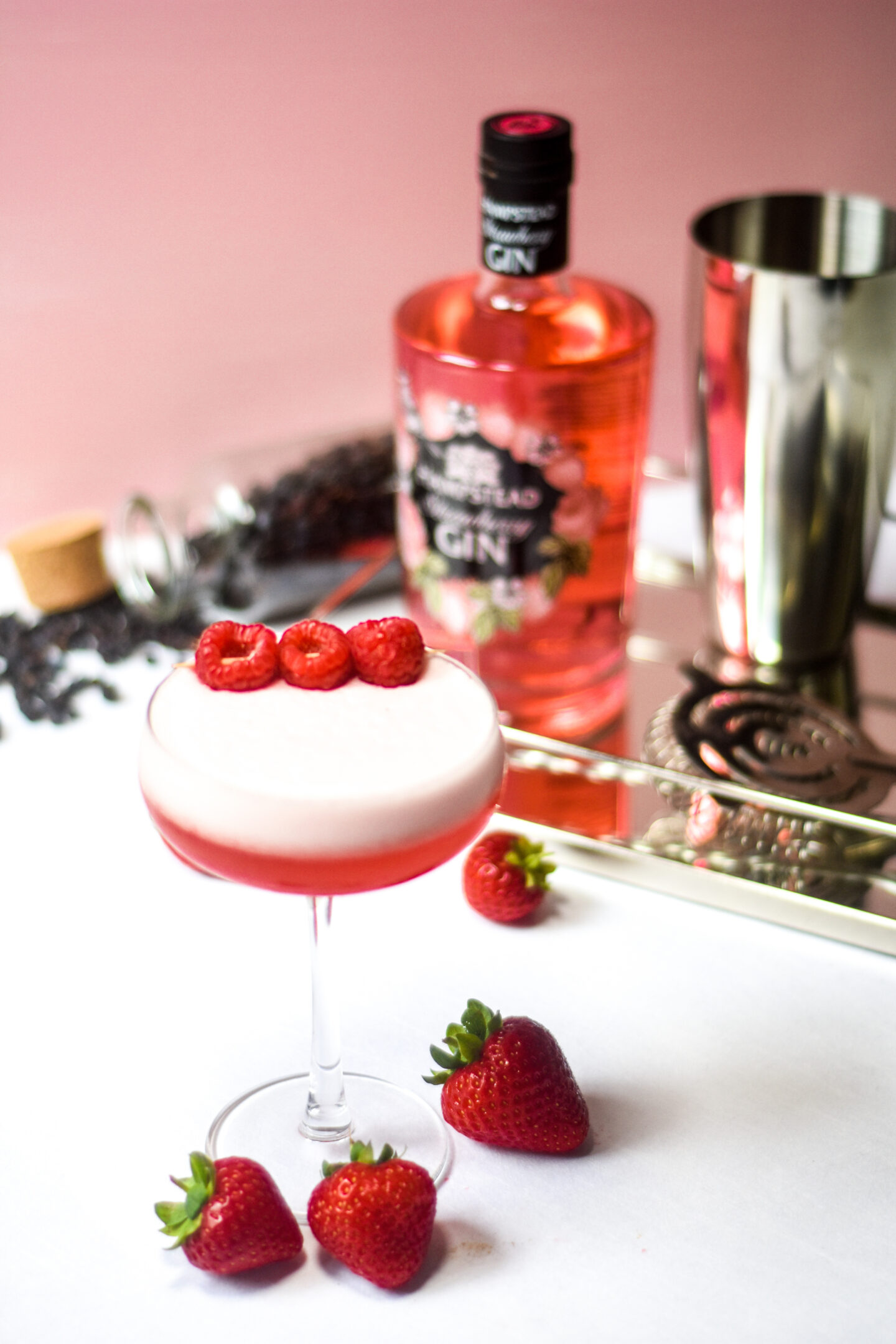 A litle backstory –– to celebrate Lidl's win of 'World's Best Prosecco' at the 2020 Sparkling Wine Awards, we worked with the Lidl Ireland team to shoot the campaign celebrating the win, as well as featuring the Allini Conegliano Superiore Prosecco (€12.99) in some recipes which coincided with an exciting launch of new limited edition spirits for late summer 2020 including gins, vodkas and liqueurs –– among those, Hampstead Strawberry Gin (€22.99).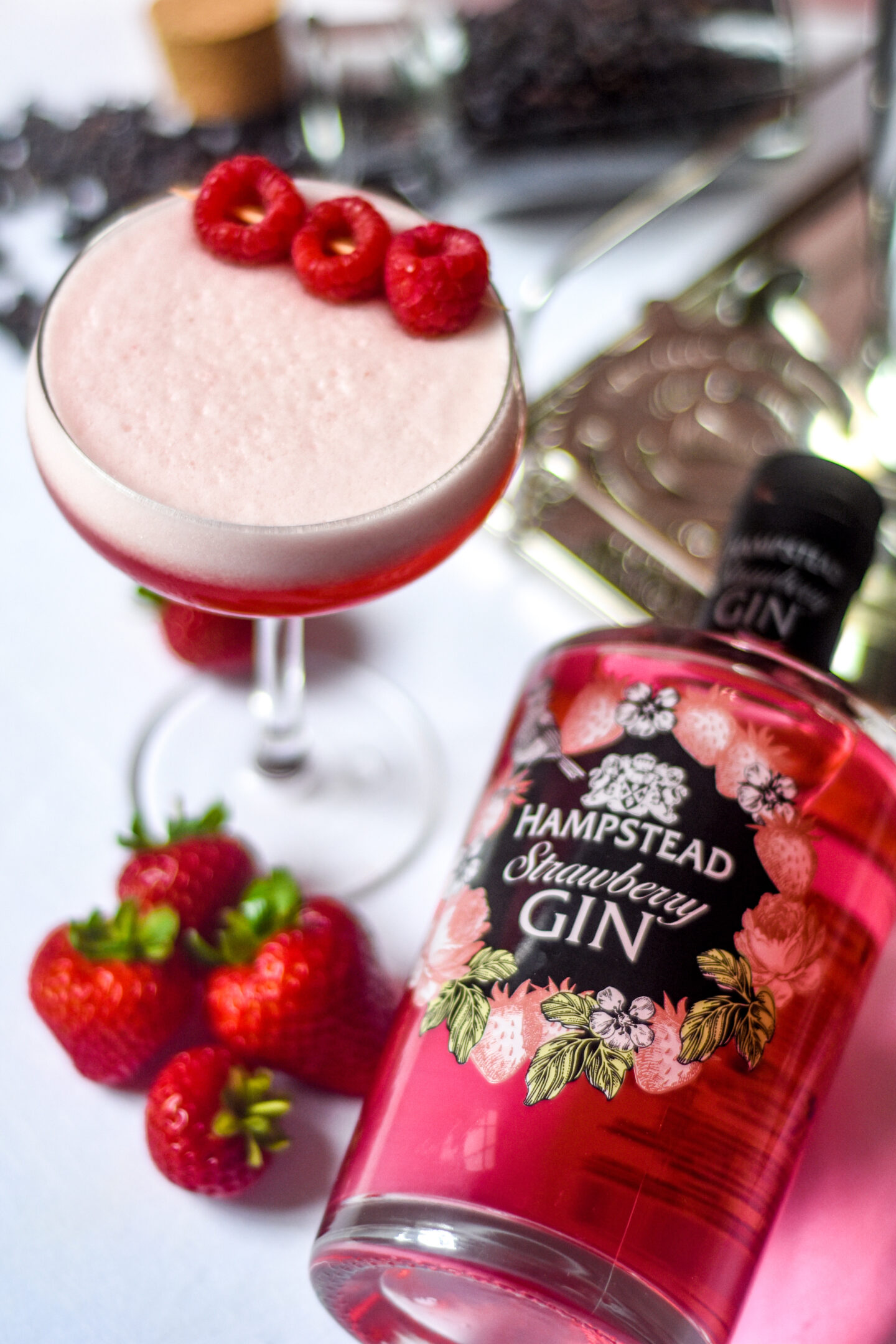 What some people may not be aware of is that we continuously work behind the scenes with different food and drink brands, retailers and supermarkets to develop content for their side, and sometimes ours. We develop recipes, shoot video content, take high-res photography and add our content creation skills to their side, and this is just one example that we're thrilled to have had the opportunity to work on. So much so that our client, Lidl Ireland, didn't ask or request any exposure on our website but we're proud of the imagery and recipes that we want to permanently share them here!
Berry Club
(Serves 1)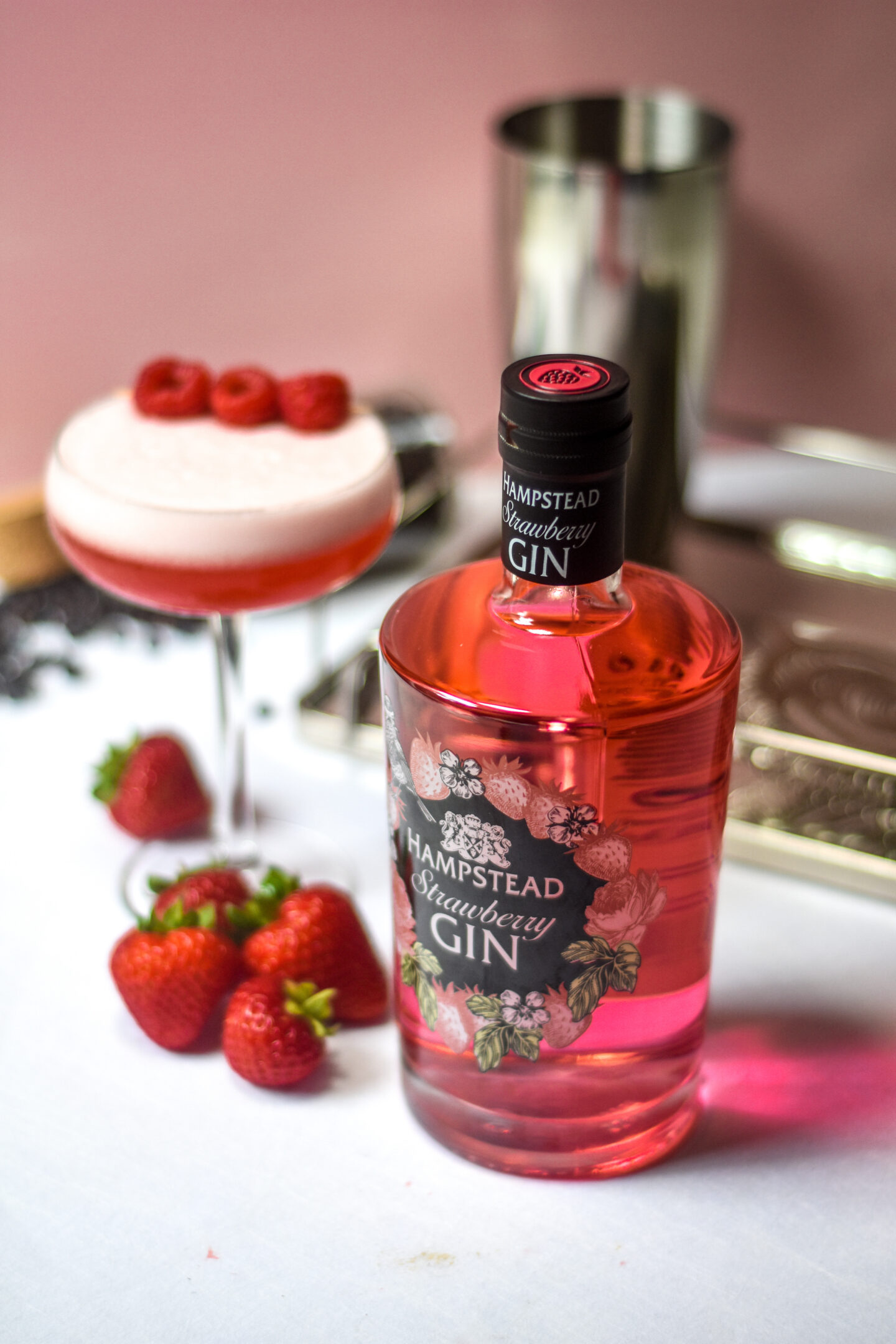 50ml Hampstead Strawberry Gin (€22.99)
25ml vermouth
25ml lemon juice
50ml raspberry syrup*
1 medium egg white
Fresh raspberries, to garnish
*to make the raspberry syrup, either make a simple syrup (1:1 sugar to water, boil until it goes clear, then cool and store in a jar) and combine equal parts raspberries and simple syrup, blitz together with a hand blender and strain the seeds; or simply mash some raspberries with a tbsp of sugar and a little water to thin it to pouring consistency and strain the seeds.
1. In a cocktail shaker, combine a handful of ice with all the ingredients. Clamp on a lid and shake vigorously for 30 seconds, until the shaker is chilled on the outside and the ice sounds to be almost entirely melted.
2. Strain through a cocktail strainer into in a chilled coupe glass, garnishing with a trio of fresh raspberries on a cocktail stick.