Basilico Restaurant in Oranmore has been awarded Just Ask Restaurant of the Month for February 2019, selected by Georgina Campbell's Ireland Guide and Bord Bia. The Just Ask Restaurant of the Month rewards eateries across Ireland that exhibit best practice in demonstrating transparency in the sourcing of the food on their menus. Vocal about local, passionate about produce and champions of all things Irish, we're spotlighting each of the monthly winners throughout 2019 and sharing a little more of their stories here…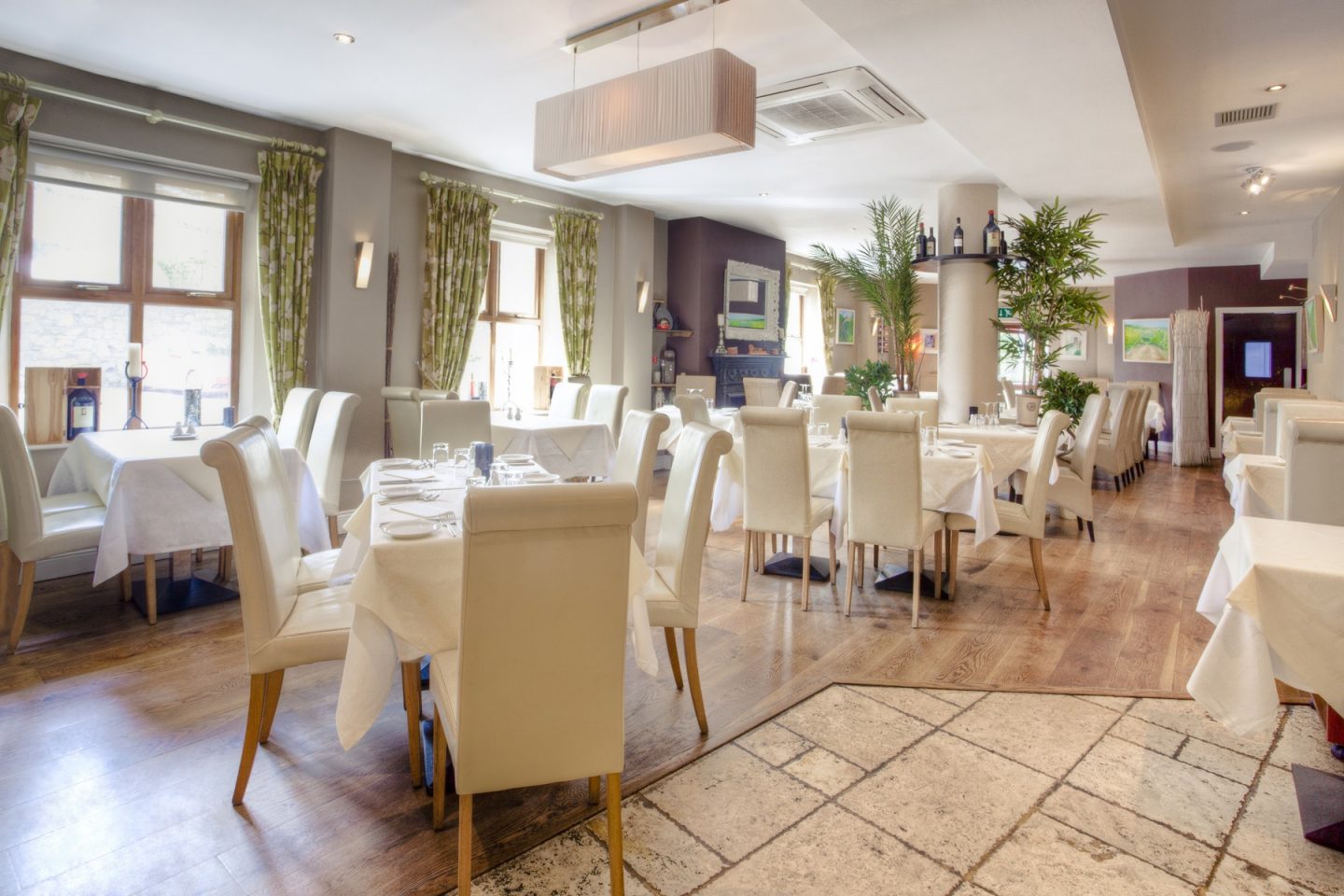 Located on Main Street in Oranmore, Basilico first opened its doors over a decade ago and executive chef Paolo Sabatini and restaurant manager Fabiano Mulas have worked hard to create a point of difference with Basilico, pairing Italian heritage and tradition with Irish hospitality and fine produce.
Hailing from Viterbo in Italy, Paolo Sabatini specialises in traditional, time-honoured recipes and regional specialities paired with the best seasonal produce to create unforgettable dishes. Sabatini is also a member of Euro-Toques Ireland, too.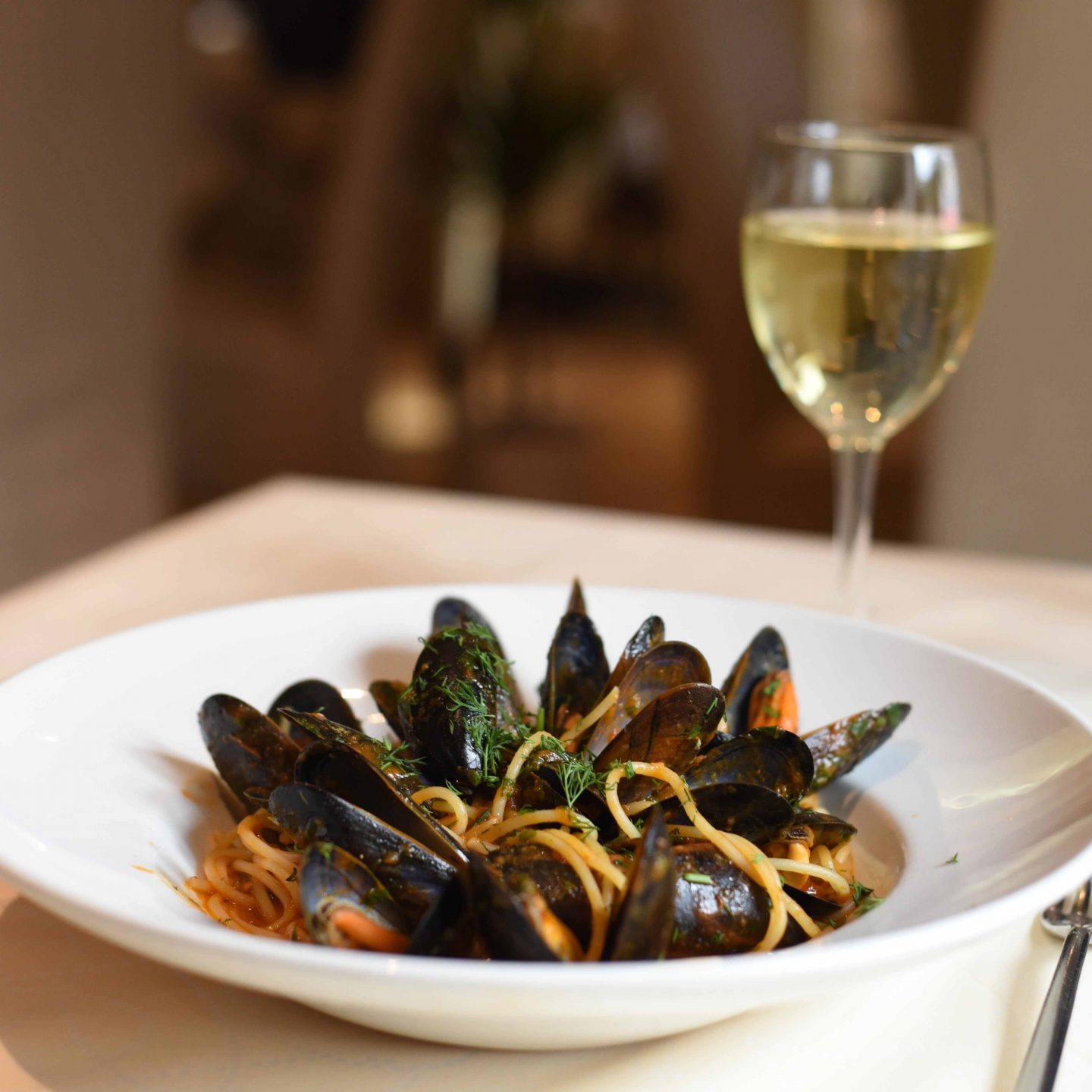 Of the suppliers, Sabatini points out an endless list of Irish producers, but particularly ones in the locality of Galway: "Brady's Farm in Athenry supply us with their succulent local grass-fed beef and we feature Irish Piedmontese beef from Wexford on our monthly specials. We get our free range chickens from The Friendly Farmer in Athenry and our fresh seafood is supplied by Gannet Fishmongers in Galway. Beechlawn Organic Farm in Ballinasloe supply us with seasonal vegetables and salads and we use Curley's in Galway for their traditional variety vegetables".
Being an Italian restaurant, of course the finest Italian produce is also sourced for use in all of the menus. The restaurant directly imports wines and speciality Calabrian produce from Cantine Lavorata. In Ireland, Italian cheeses and cured meats come via Moca Foods in Limerick and both Italicatessen and K&C Norton in Dublin.
Supporting local has always been central to the philosophy here, but growing locally is also at the core, as restaurant manager Fabiano Mulas and his wife Valerie have been growing-their-own, too.
Since 2018, the pair have also engaged in growing salads, herbs and a range of vegetables on their own Derrykeel Farm in Gort. "The addition of Derrykeel Farm has been the catalyst for so much change and possibility for us and we wish very much to be leaders and advocates for Hotels and restaurants becoming more sustainable," Fabiano says. The farm has been a big catalyst for change – allowing the restaurant to cut down on waste by composting vegetable waste and the purchase of an industrial shredder has allowed them to shred all brown cardboard waste, also for composting. So what's grown? Potatoes, Chard, Kale, Herbs, Cabbage, Tomatoes, Courgettes, Spinach, salad leaves and more…. You can see snapshots from the farm on their Instagram and Facebook pages.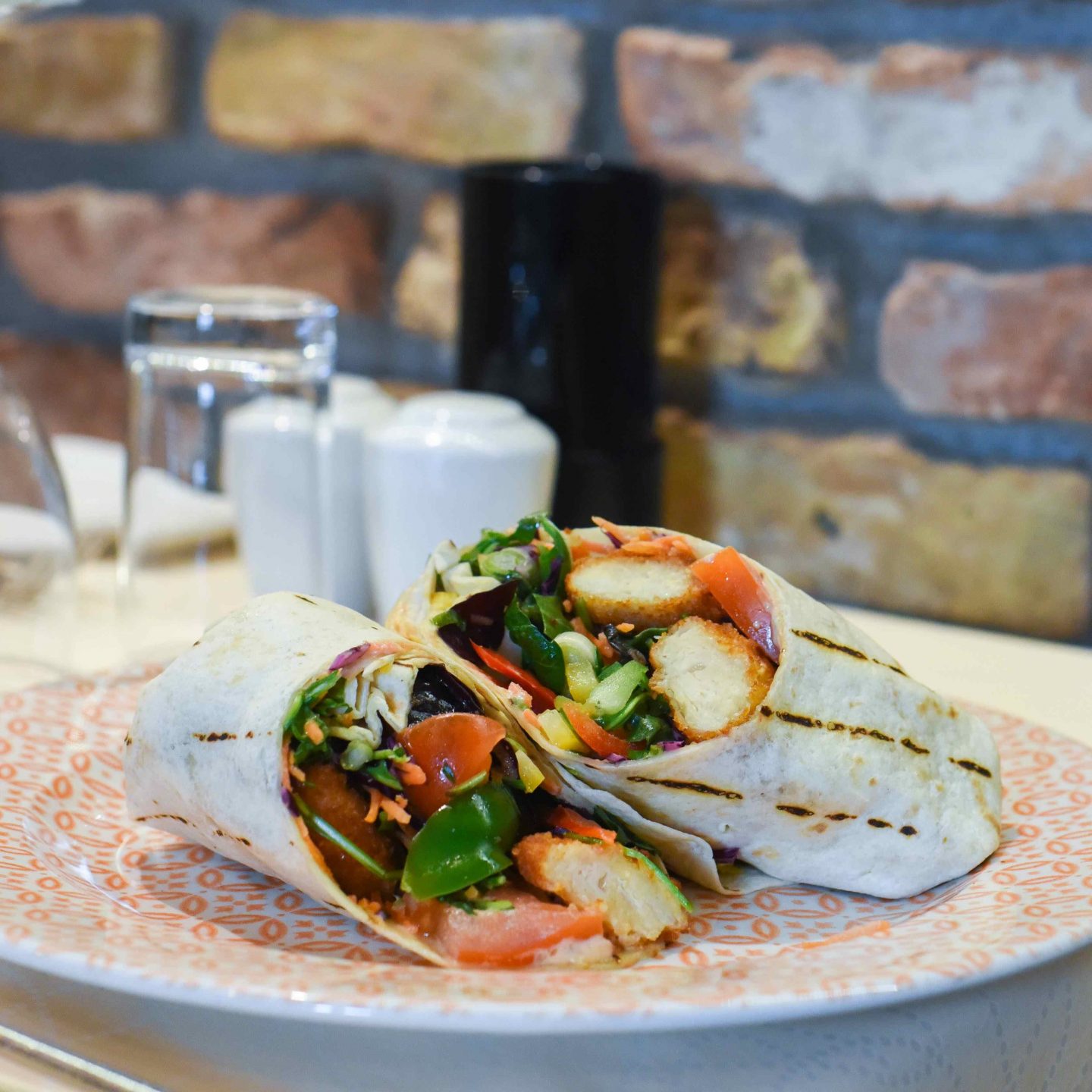 Offering the full family experience, not just at the table and in the atmosphere but also actually on the table, Paolo's own father Sandro Sabatini also supplies the restaurant with regional specialities including truffles, pistachios, artichokes and chestnut flour. The freshly baked bread daily is served in bread baskets crafted in Sardinia by Fabiano's Mum herself, further bringing family traditions and culture to the table at Basilico Restaurant.
DISCLAIMER: THIS IS A PAID POST IN CONJUNCTION WITH BORD BIA.