Before GastroGays was even a twinkle in either of our eyes, we went to Barcelona.
Not together, mind, it was years apart and with different people. But, like many, something about that Spanish city captured both our hearts and hasn't quite let go ever since. We're in the process of planning a long-overdue return trip to Barcelona together and wanted to share a little insight into how we plan our blogger trips and compile our '48 Hours In' travel guides for our blog. This is a sponsored post brought to you by GastroGays in conjunction with Avis.
One of the first things we consider is how to actually get to a destination, and that usually involves how to find a cheap flight. Usually, we'll go midweek if time allows as it's always more cost effective. We always look into the national carrier of the country that we're flying to, too. Sometimes people don't research this option and stick with their own national carriers, often paying a premium in the process. Mixing airlines is always a good option, as we've explored in our Top Travel Tips post.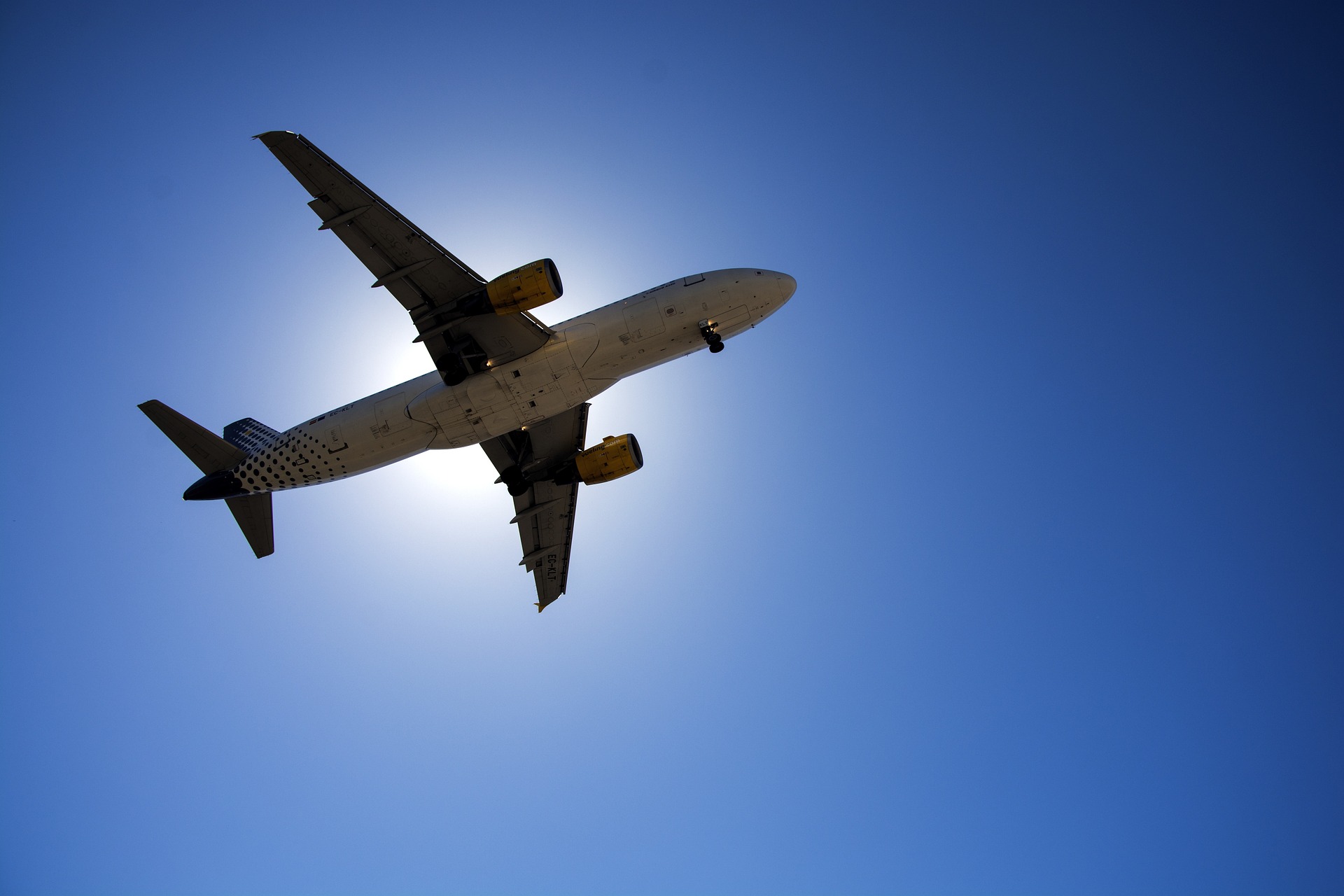 So it's worth checking out Vueling or Iberia for cheap flights to Barcelona El Prat Airport. We often consult SkyScanner and Cheapflights for travel deals too. The cheapest time to fly to Barcelona is mid-spring and mid-autumn. The weather is mild at these times and an early twenties temp is perfect for exploring Barcelona on foot – muggy meandering is not ideal and you don't want to be around us when we're sweating, tired and hungry.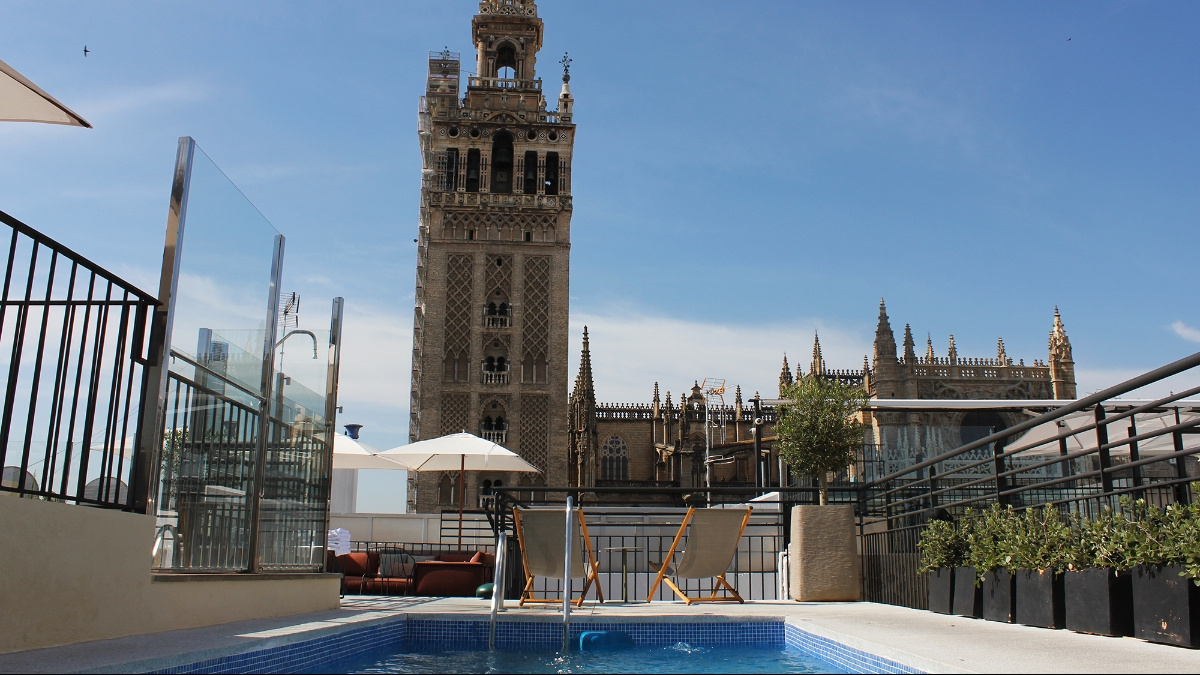 Next, where to stay. Choosing a place to stay in Barcelona should be easy. We do use LastMinute and SecretEscapes sometimes, but usually booking direct via hotels' own websites is the cheapest and best option. We love Airbnb too, but prefer the convenience of hotels for very quick mini breaks. We've stayed in a couple of H10 properties in Europe, so they're always a good bet and they have quite a few around Barcelona. Boutique hotels like Mercer, Margot House, Hotel Pulitzer and Murmuri are also right up our street.
As a rule we never book breakfast in a hotel. It's a meal we can use effectively to try somewhere more local, especially if we end up staying with a chain instead of a boutique, independent hotel. If breakfast is included in the rate, sometimes we'll wake up early and have a light re-fuel with some tea, coffee, fruit and cereal before heading out a bit later in search of a more substantial breakfast. If we've been drinking the night before, discount everything we've just said and point us in the direction of the nearest bocadillo joint (maybe Bo de B).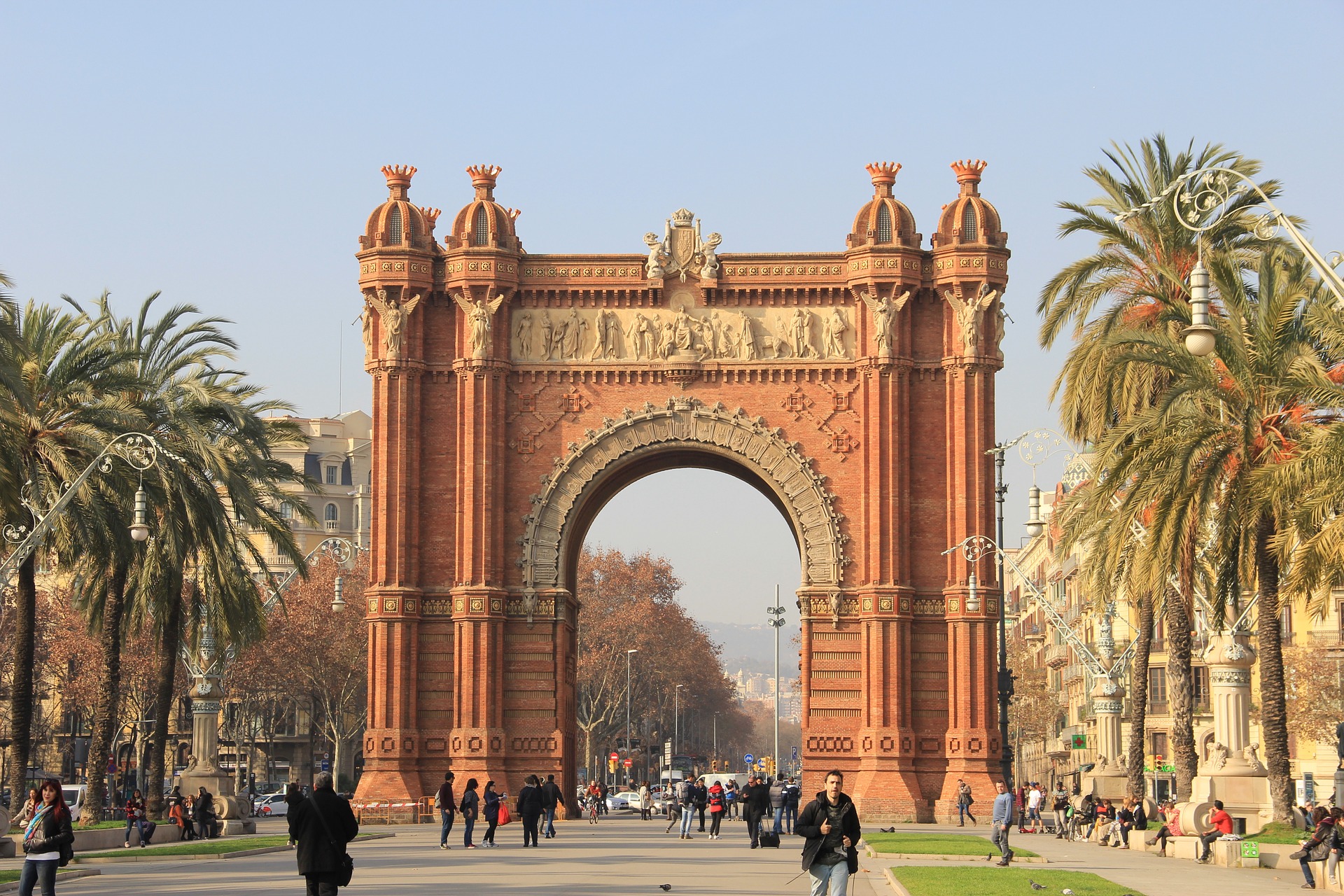 The best thing to do when you arrive in a city is to hop on a tourist bus and get your bearings. We almost always do this as soon as possible, as you see lots of the most iconic sights and get a general overview of the city. It's far easier to navigate a new city when you have an idea of where the main quarters are, what the walking distance between spots is and also to pinpoint what you really want to tick off your list to see or do and where to get off. We've done the BarcelonaBusTuristíc before, but it's top on the list again to reacquaint ourselves with the capital of Catalunya.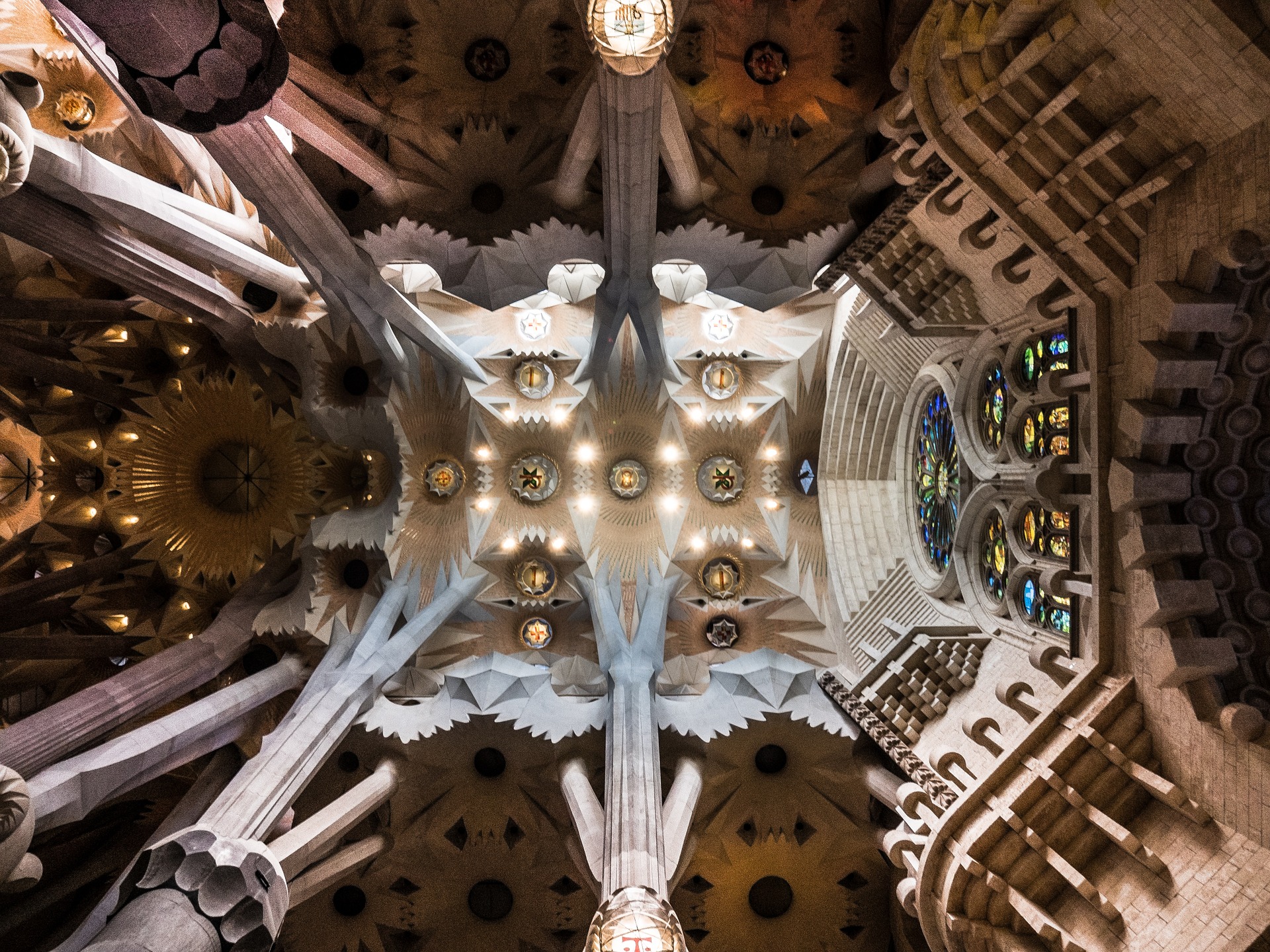 When in the Gothic city of Barcelona, you've gotta see Gaudi, so we'd probably do La Sagrada Familia and Parc Guell in the same day, which are only about 20 minutes apart on public transport. We're big fans of having a bit of a picnic at major sights on our travels, so we often stock up with some local ingredients, a couple of cans of beer and perch ourselves for a bit of a pit-stop and to plan our next route (and to check-in digitally with the world).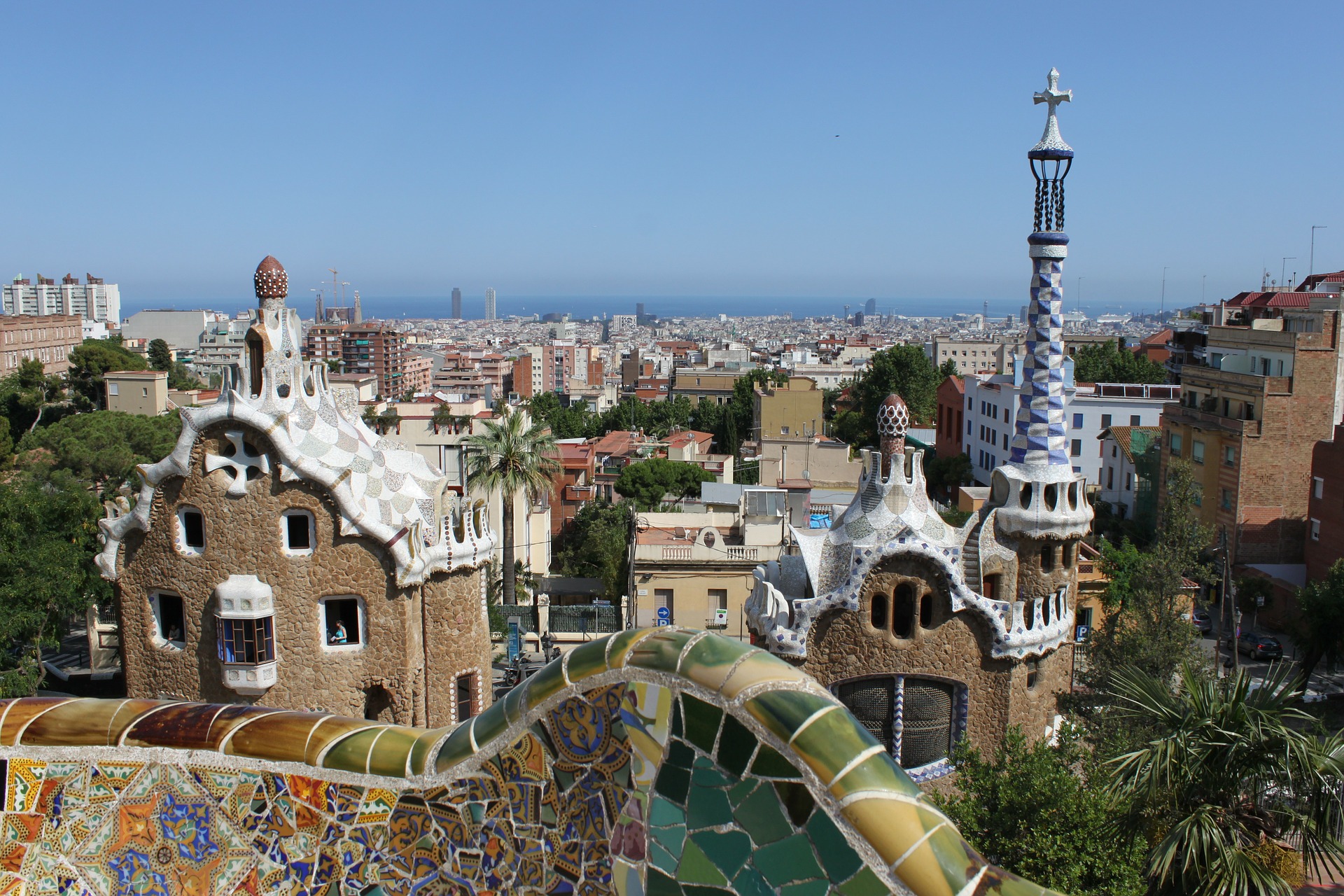 Citadel Park is another great green space in the city, home to a big lake you can rent row boats on, the city's zoo and lots of picturesque photo opportunities. 10% of Barcelona is actually covered in parks and there are 68 to choose from!
La Boquiera Mercat is obviously going to be a must-stop for us foodies, right off Las Ramblas. Though our Spanish is almost non-existent, we'll point to things using broken phrasing and hope it gets us by. We've both been before but our real passion and interest in food has only piqued in the past five or six years, so seeing this place again is going to be something really special. We've heard of some cooking classes that bring you to the market to grab produce before cooking it nearby, so that's definitely something worth checking out!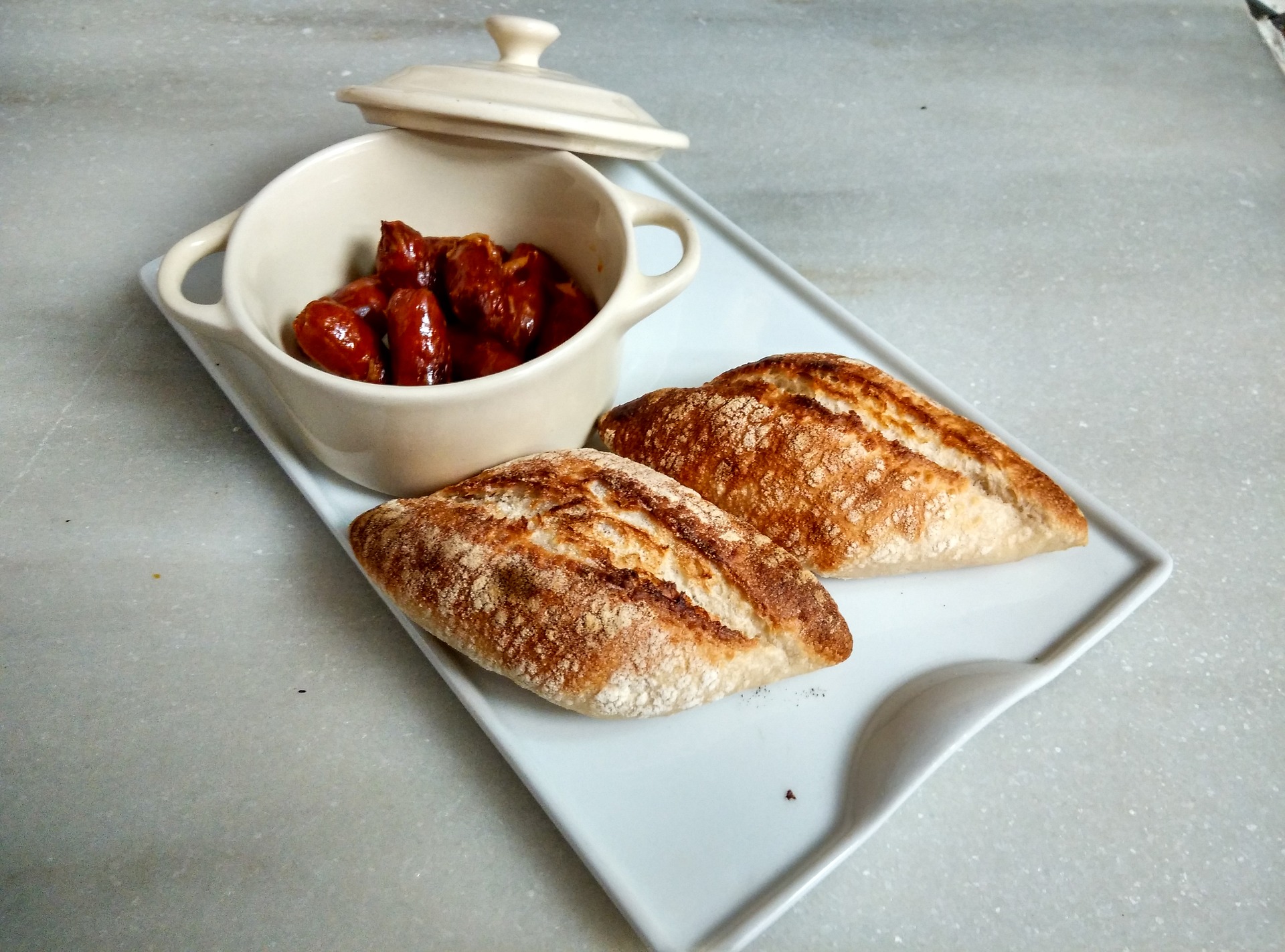 Some things on our Barcelona food bucket list are xurros (of course, check the Avis guide for where they recommend, Xurreria Trebol), crema Catalana, paella-like fiduèa, Catalonian tapa like bomba, ice-cream (hello Eyescream and Friends) and some of the local craft beers and incredibly rich and mineral-heavy Catalonian wines, plus the local sparkler Cava, Champagne's cousin.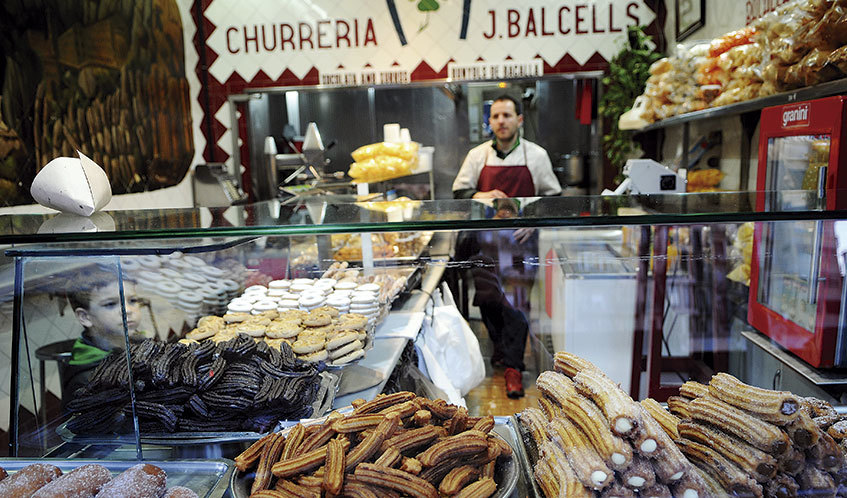 We can usually sniff out some of the best food and drinks in the city, but we always come armed with research too. Some great spots we do stumble upon but our research also involves asking our social media followers for suggestions (Twitter and Instagram), gleaming tips from guidebooks (Wallpaper, Lonely Planet, Bradt) and reading articles, whether that's in magazines, newspapers or other blogs.
Avis' guide has some great restaurant and café suggestions from travel writer Ben Holbrook which we're really interested in checking out, like tapas restaurants La Cova Fumada (seafood is particularly incredible here) and La Monroe. We've heard great things about Uma, Tapas 24 and El Nacional. Plus, our blogger friends ThoroughlyModernMilly, EatLikeAGirl and HandLuggageOnly have great suggestions for places to eat and drink in the Catalan capital.
Blessed with ample beach, Barcelona boasts some amazing white sandy stretches complete with crashing waves so a visit to the beach is a must. Barceloneta is the easiest to get to, but we'd suggest hopping in your Avis (or maybe even cycling the scenic route) a little further along the coast to Mar Bella or Bogatell. For those interested, the former is a clothing-optional beach with a popular LGBT beach bar, ChiringuitoBeGay.
Where do we need to put on our Barcelona bucket list? Let us know in the comments below!
Disclaimer: This is a sponsored post, written and researched by us in conjunction with Avis. Some images via Pixabay