Find us a blogger who doesn't have a dainty little Champagne afternoon tea at a posh hotel on their blog and we'll eat our words. Go on. Prove us wrong. Over the years we've grown tired of the corporate, soulless and same-y afternoon teas that every blogger and their aunt seems to publish to their Instagram feed and rave about. We loved Sketch for its eerie, ominous, almost off-putting tea ceremony vibe (and, of course, the destination loos!) which is why Baltic Social's Afternoon Punk Tea was so up our street it was practically on our doorstep banging to get in. So we tried it.
We have our wonderful friend Gemma Thomas to thank for this tip-off. Our sometime-blogging and bonafide Gin Bae alerted us to Baltic Social when we were looking for recommendations for our first ever trip to Liverpool. Recounting a memorable experience on a hen weekend in the Merseyside city, she basically told us: "don't ask questions, you're going here and you won't regret it".
So off we went to experience what we had read to be a bit of an 'off the wall' afternoon tea, complete with boozy cocktails, dude food-style savouries and over the top sugar coma-inducing sweet treats.
The Baltic Social is a quaint and quirky little bar/restaurant, filled with local creatives and set to an ultra-cool soundtrack, set in a very industrial looking quarter of the city that some may. Fresh eyes might remark that the Baltic Triangle has seen better days but what we found were quirky little up-starts, hidden bars and restaurants and creatives – both businesses and people – scattered all over the place. Basically, the epitome of a slowly gentrifying precinct that's adapting to its modern age- and we're totally cool with that!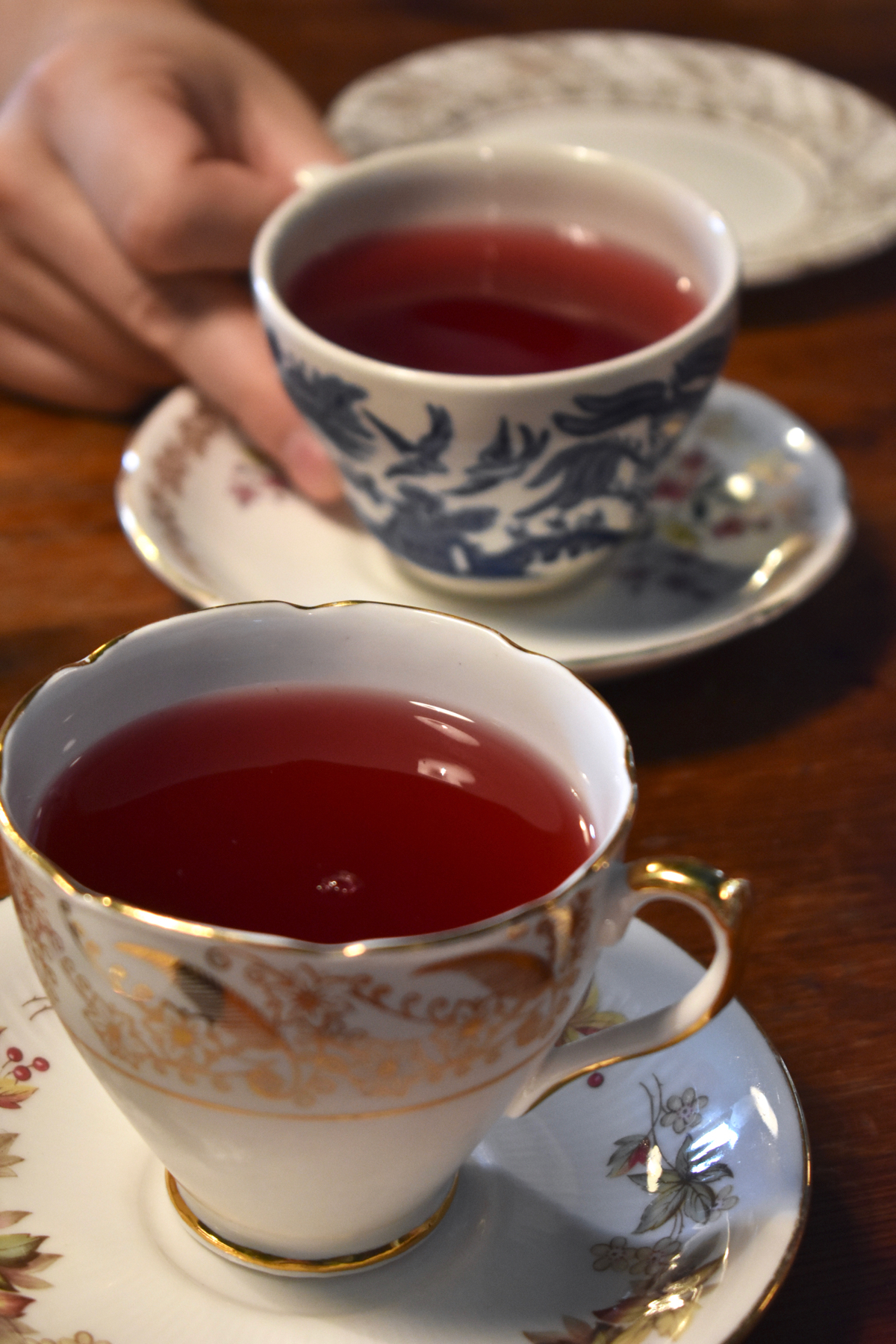 Only difference here is… it's not tea. Take your pick of three cocktails, each one served in a large teapot. Ours was *so* strong we forgot the original options we were given, sorry! We chose the gin one (surprise, surprise) and it was just what the doctor ordered. Strong, fruity, stiffly alcoholic and a generous portion.
Everything comes served in or on vintage-style tea sets – cups, saucers, pots and tiered stands. Whilst dainty-seeming, the food that's served is a definite smack around the chops, delivering punchy flavour in every bite. The savouries run the gamut from little beef cheese sliders and freshly-grilled lamb koftas to sausage toasties (fried in butter but crusts cut off, natch) and sticky honey and sesame chicken wings. Yeah… cucumber sandwiches, this is not!
There's also little tasting spoons of lemon-spiked hummus with a mini dollop of tapenade to segue into the sweet treats one level up. Not only is there a cracking variety of cake styles, it's topped off with a shedload of sweets and lollipops – the kind your teeth will absolutely berate you for even introducing to your mouth. They make it all the more better, lean in to the indulgence.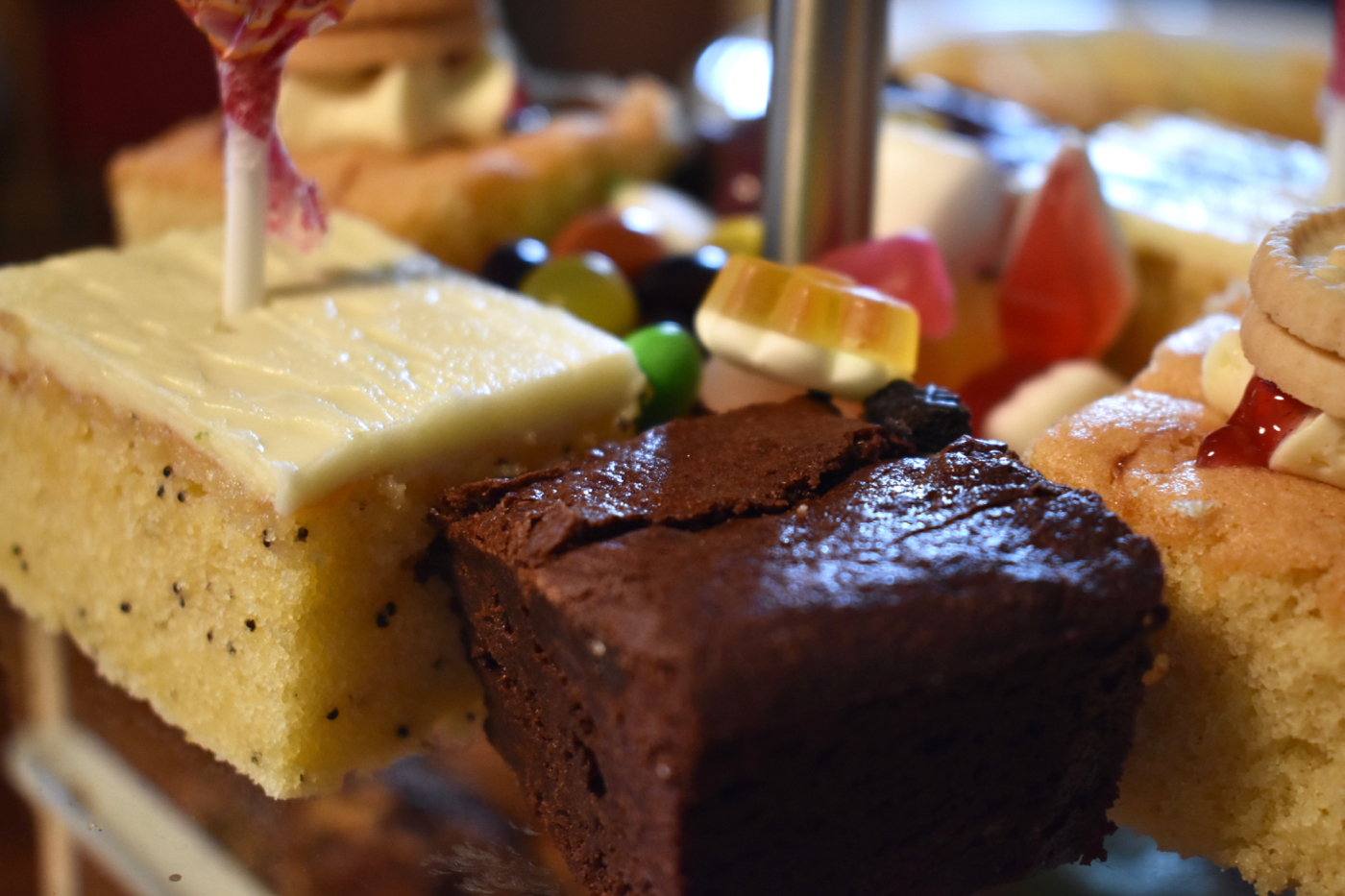 Then, try this trio on for size: lemon poppyseed cake with lime frosting, fudgey chocolate Oreo brownie and Jammie Dodger sponge cake. If you were a child and this was served before your very eyes, you would wet yourself. No guarantees that won't happen as an adult.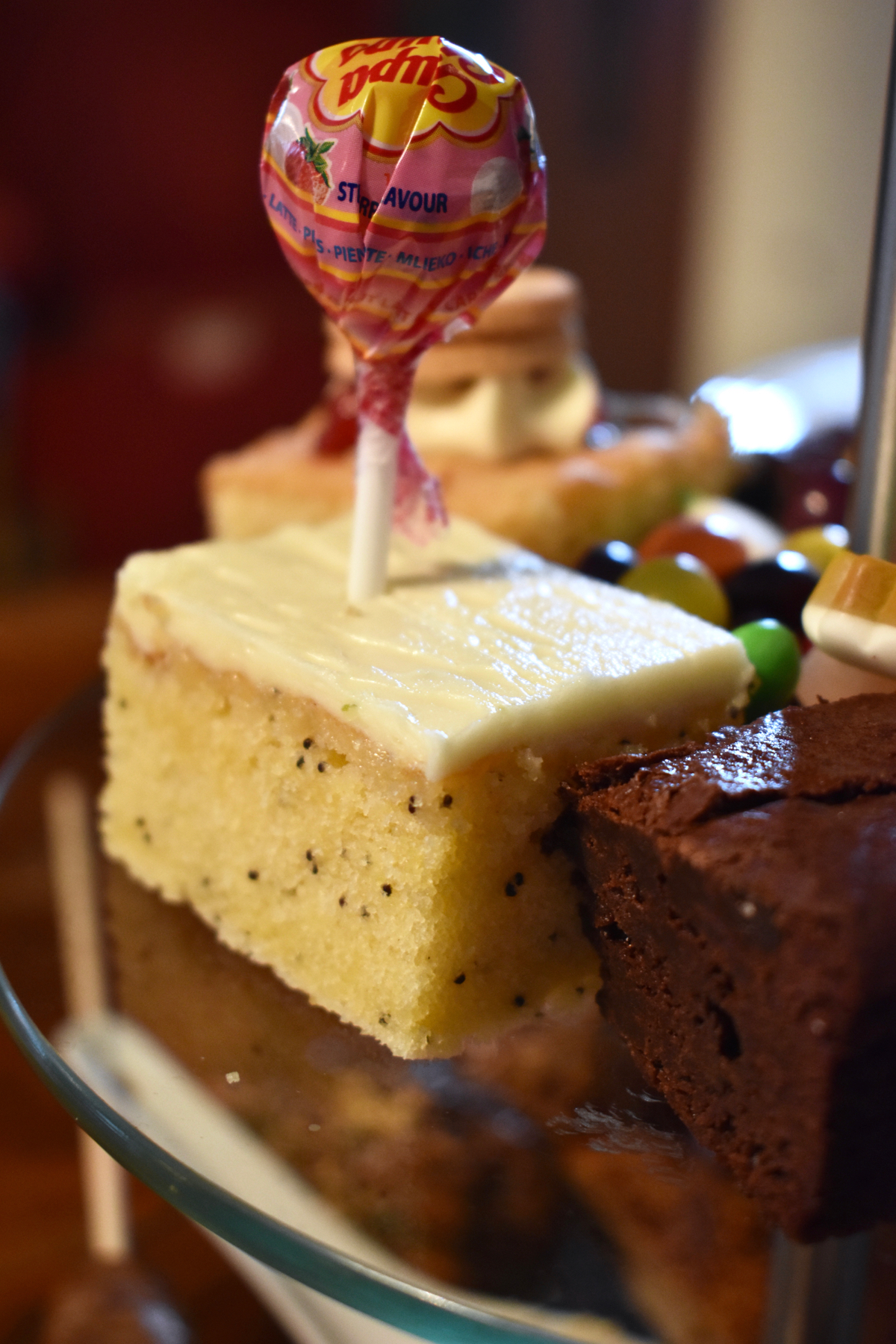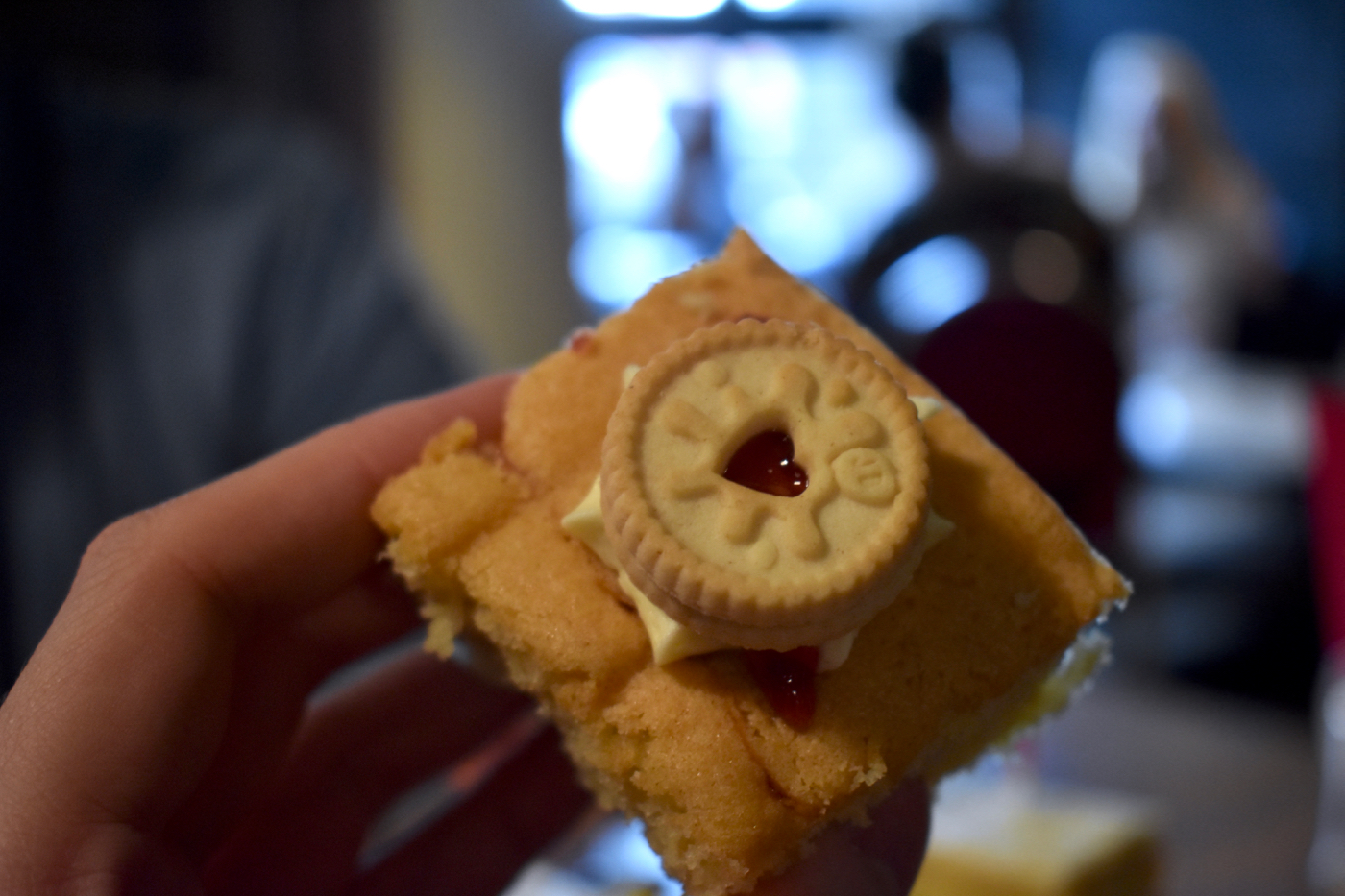 Oh, did we almost forget to mention the chips? Silly us. If you thought that was a lot of food, you didn't see this coming. One of the biggest bowls we've ever seen came piled with chips, all sprinkled liberally in a special salt and pepper seasoning. There was way too much – and it actually tasted more like an unusual barbeque spice mix – but we made our way through almost the lot. You know already we adore chips, so this was a challenge we weren't backing down on. Cue food coma.
So, all of that is literally less than £20 per person. Simply give 'em a ring, reserve your space for £5 or so and you can even enjoy a veggie one instead if you're so inclined.
Self-described as "quality food, boss music and belter drinks" Baltic Social should really add "killer, kick-ass afternoon tea" to that list. Everyone should put this unique and delicious experience on their itinerary for a future trip to the Scouse city – tell 'em we sent you!
Note: NOT a sponsored post. We booked and paid like any other person. You should too.