Long before Bertha, there was Ballyvolane. Before Justin Green, there was his father and his grandfather.
Located just outside Fermoy in County Cork, we had the pleasure of making a personal pilgrimage of ours to the beautiful period property of Ballyvolane House, a small, family-owned guest house, gardens and event space – as well as being the home of our favourite Irish gin, Bertha's Revenge.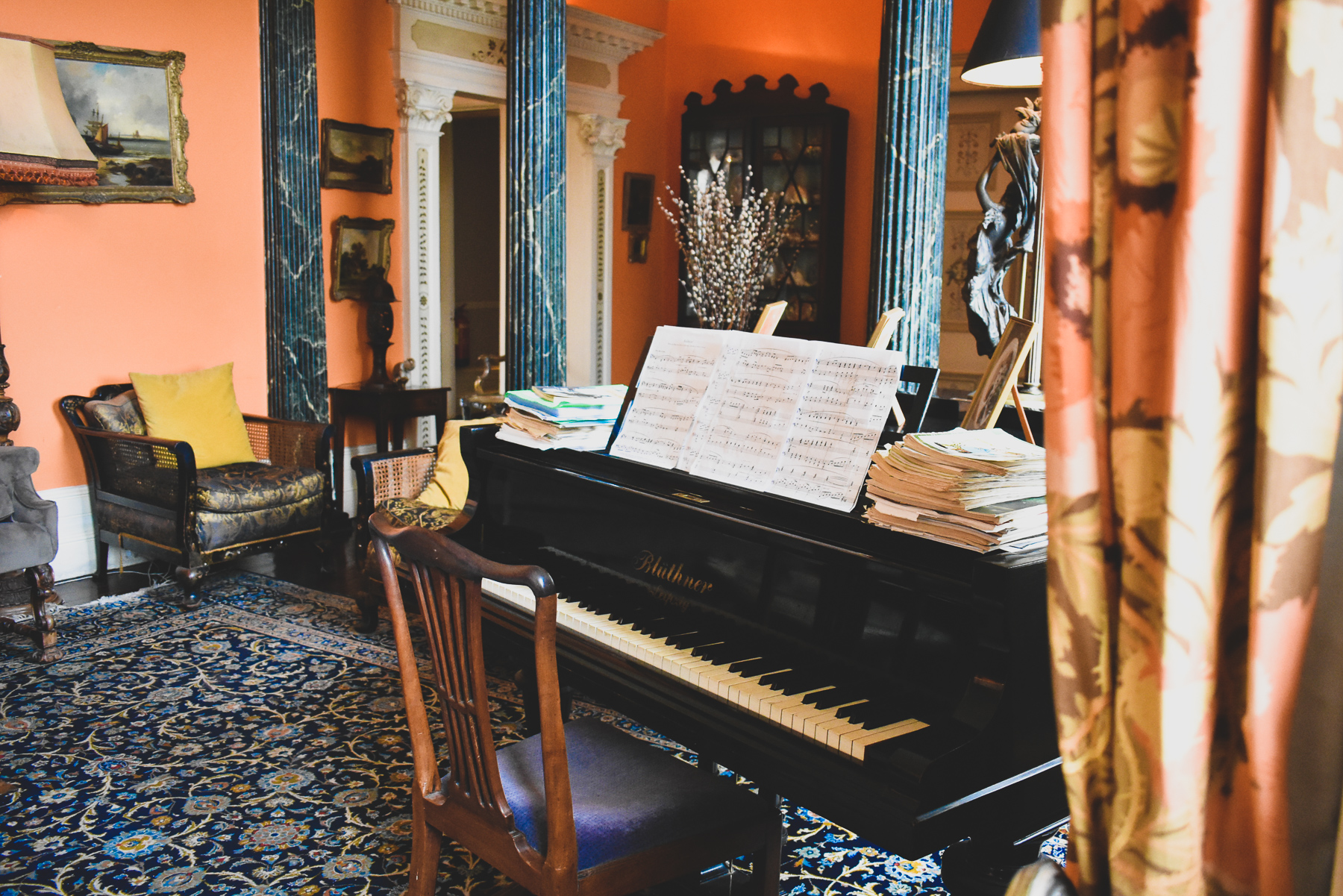 You might have listened to our Chew The Fat episode chatting to Justin and his business partner Antony about Bertha's Revenge – the incredible, award-winning gin they produce at the on-site distillery – but before a whey gin named after the oldest cow in the world, there was Ballyvolane House – so what's so special about this place? Other than being known as "the place of springing heifers" translated from Gaelige, this might just be one of our most favourite places to stay in all of Ireland.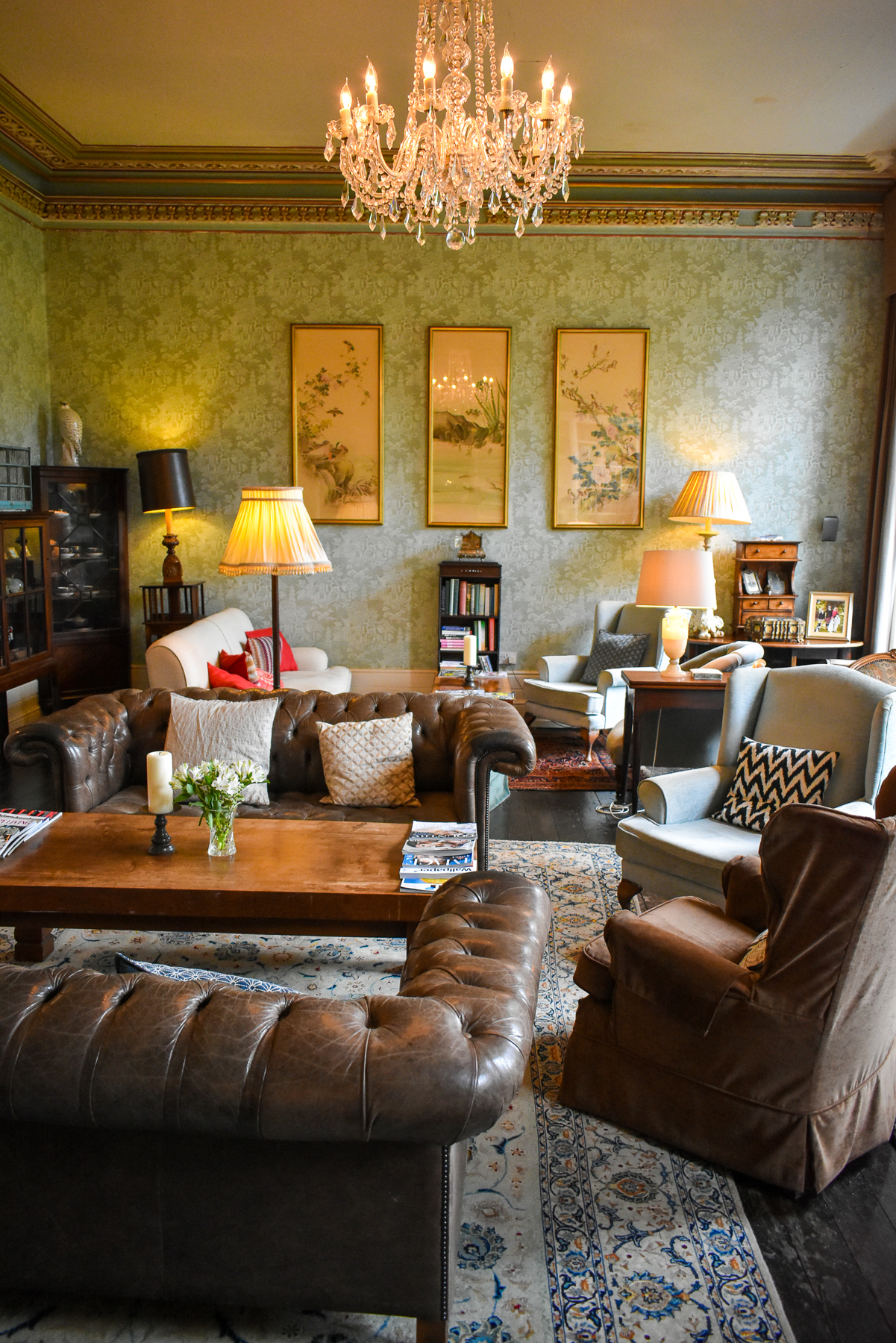 The current Ballyvolane House dates back to 1728. Just shy of 300 years ago it was built to replace a far older building which originally stood in this estate just outside the town of Castlelyons, 15 minutes from Fermoy and 30 from Cork City. Full of typical Georgian splendour, the house has been updated in a more modern, elegant Italianate style.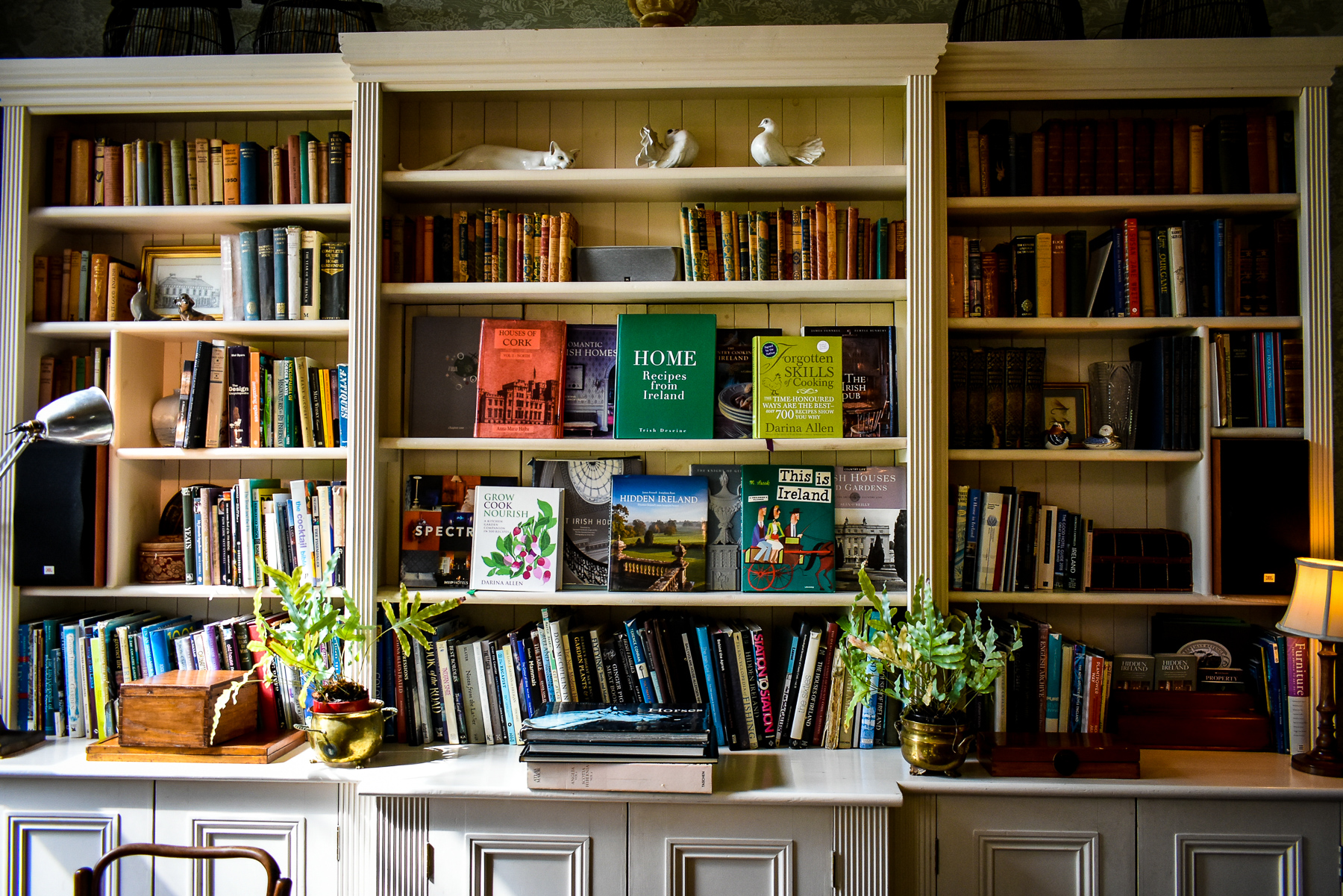 Cyril 'Squirrel' Hall Green – Justin's grandfather – bought the property in the mid-1950's. His son Jeremy, with his wife Merrie, later took the reigns and ran the property as a Hidden Ireland guesthouse until 2004 before their son Justin and his wife Jenny took over and still run it to this day.
Speaking of this day, in this year alone they welcomed both us pair – for their sins – and another couple you might know, Prince Charles and Camilla, the Duchess of Cornwall. Their Royal Highnesses stayed overnight at Ballyvolane House when they visited Ireland in mid-2018 and we have a sneaking suspicion they may have stayed in the same room as us – so they had the pleasure of taking comfort and resting their heads in "OUR ROOM", as we're now calling it!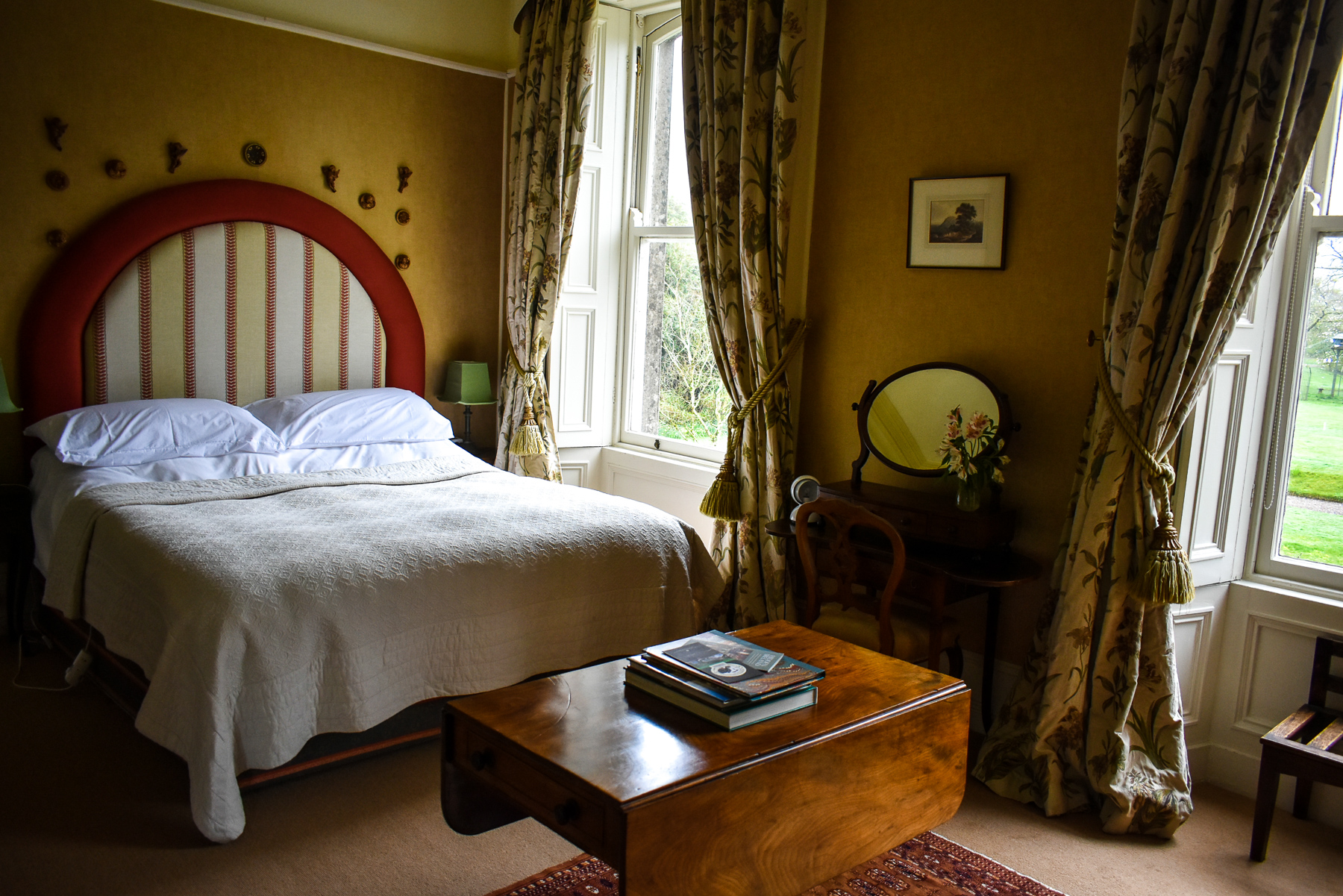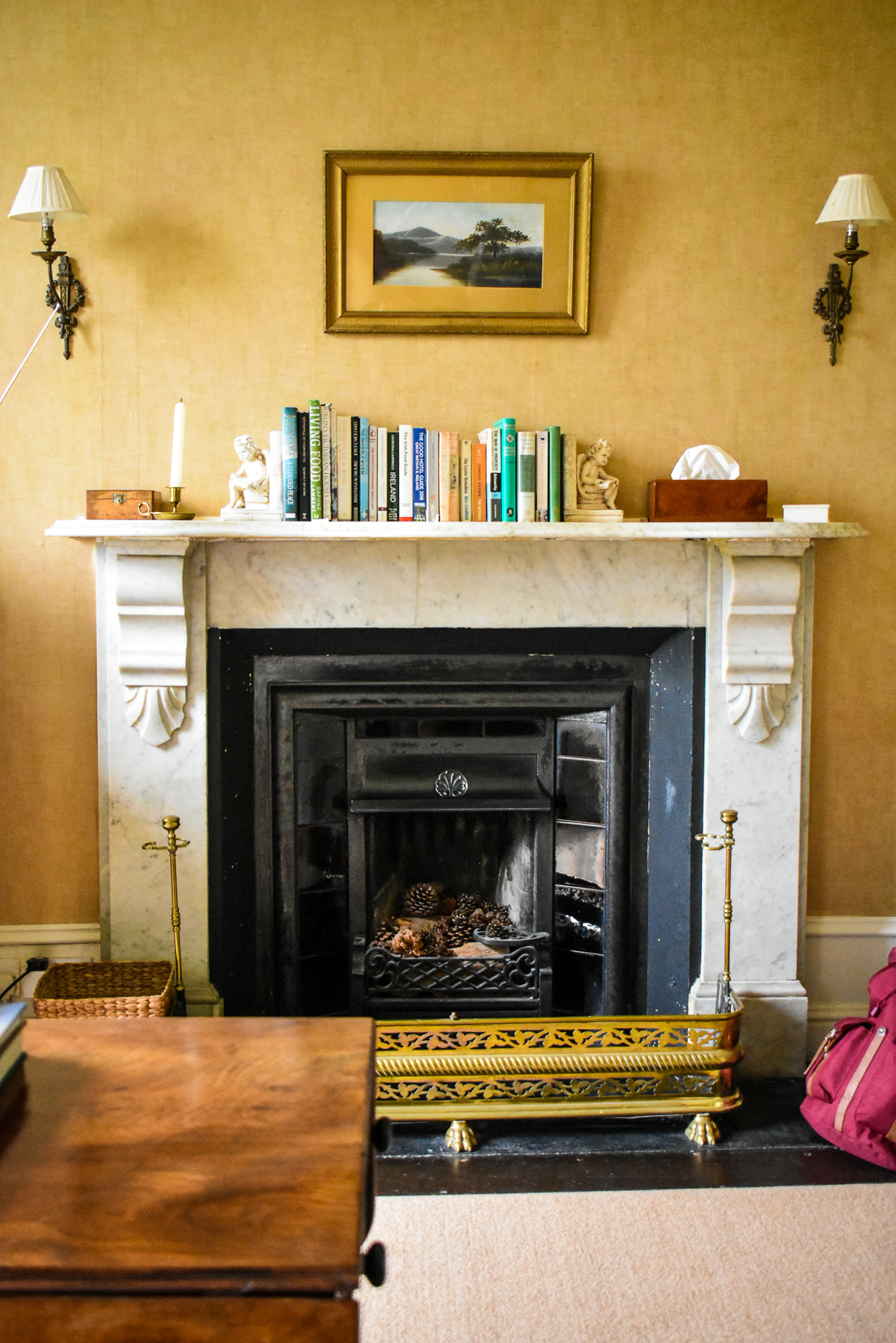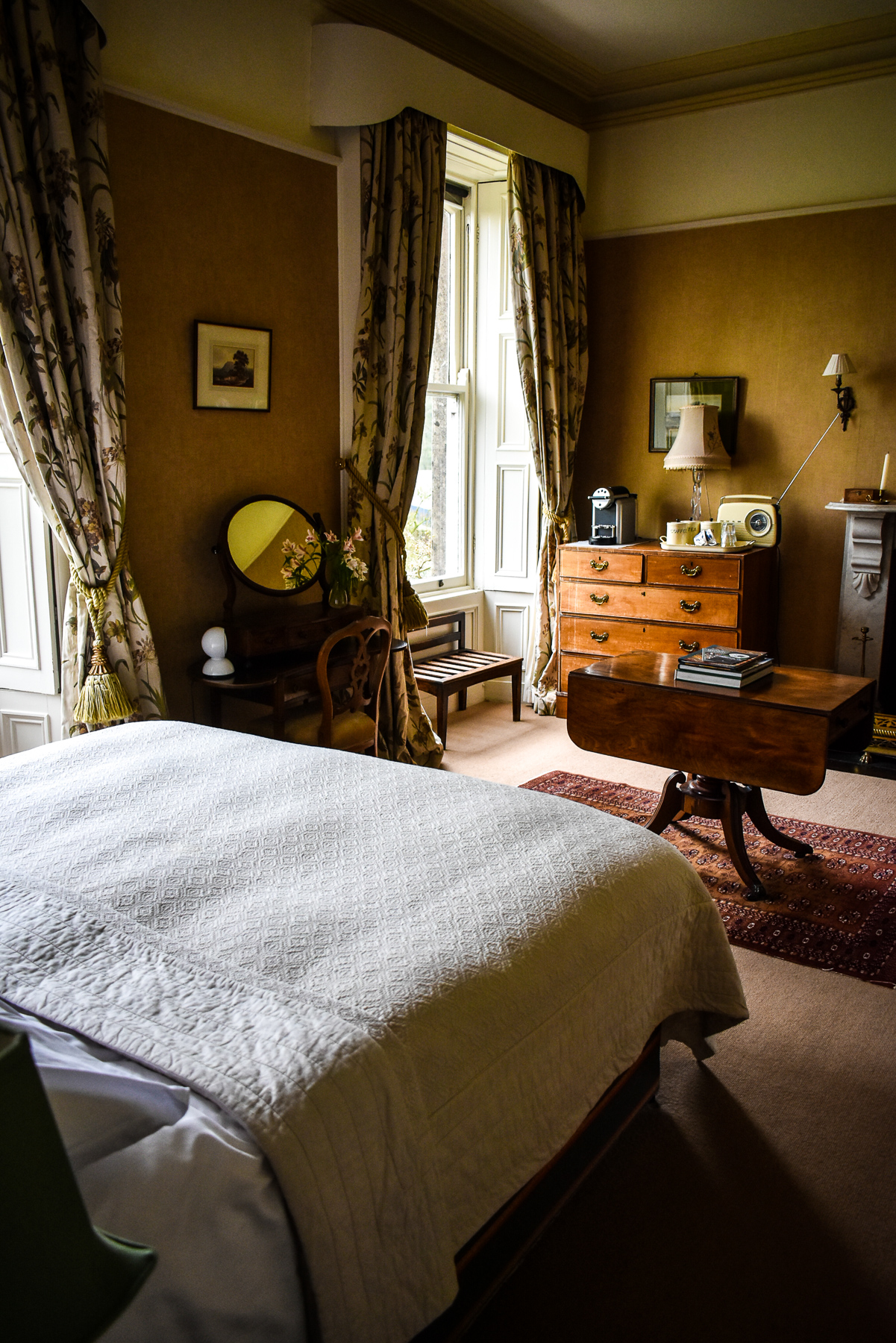 The room. We cannot describe this room – which we believe is generally used as the "honeymoon suite". The bed is phenomenally comfortable. The room is compact and eclectic, but yet we don't even want to use those words. The photos can really do the talking here. The little details, the tiny touches make this space.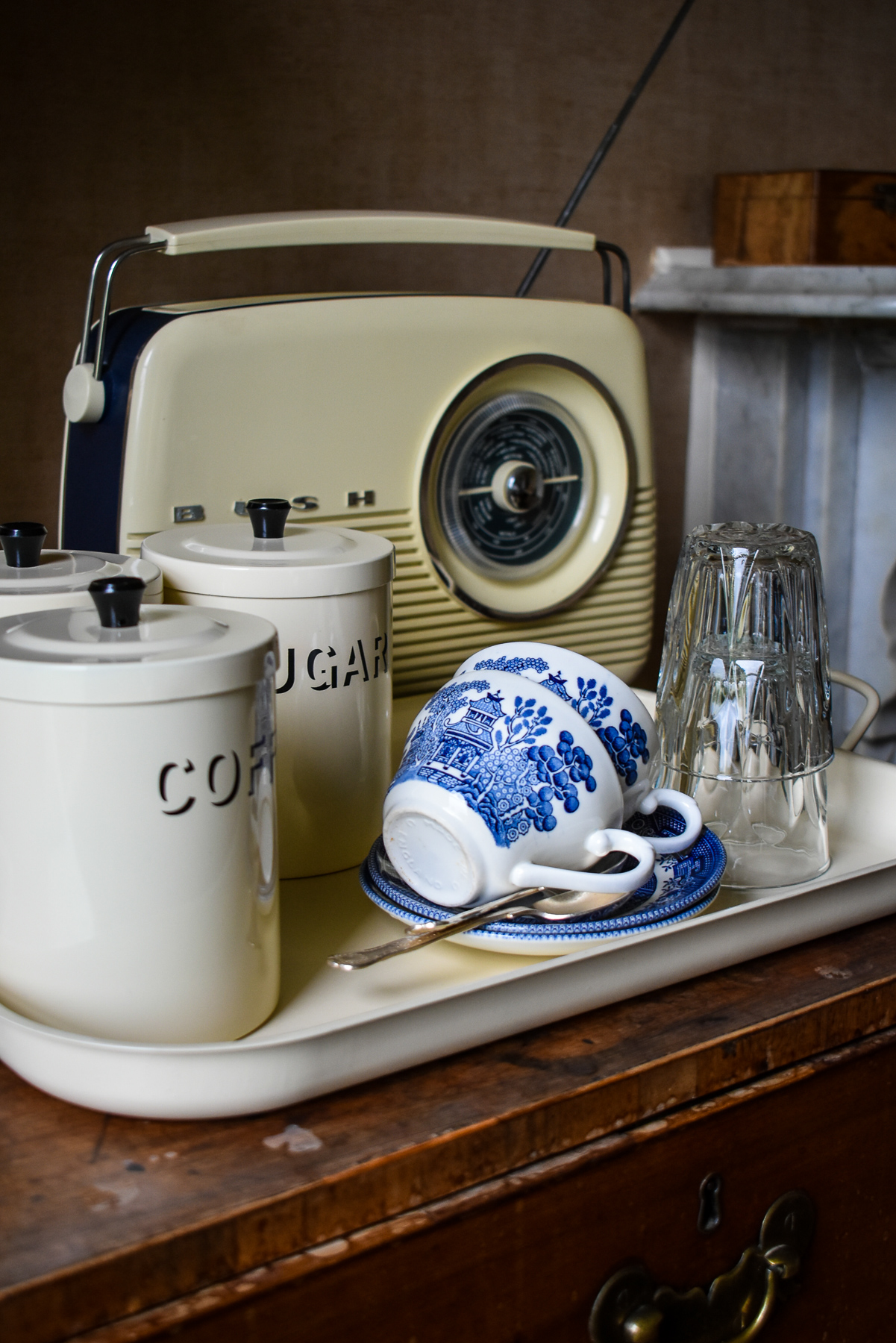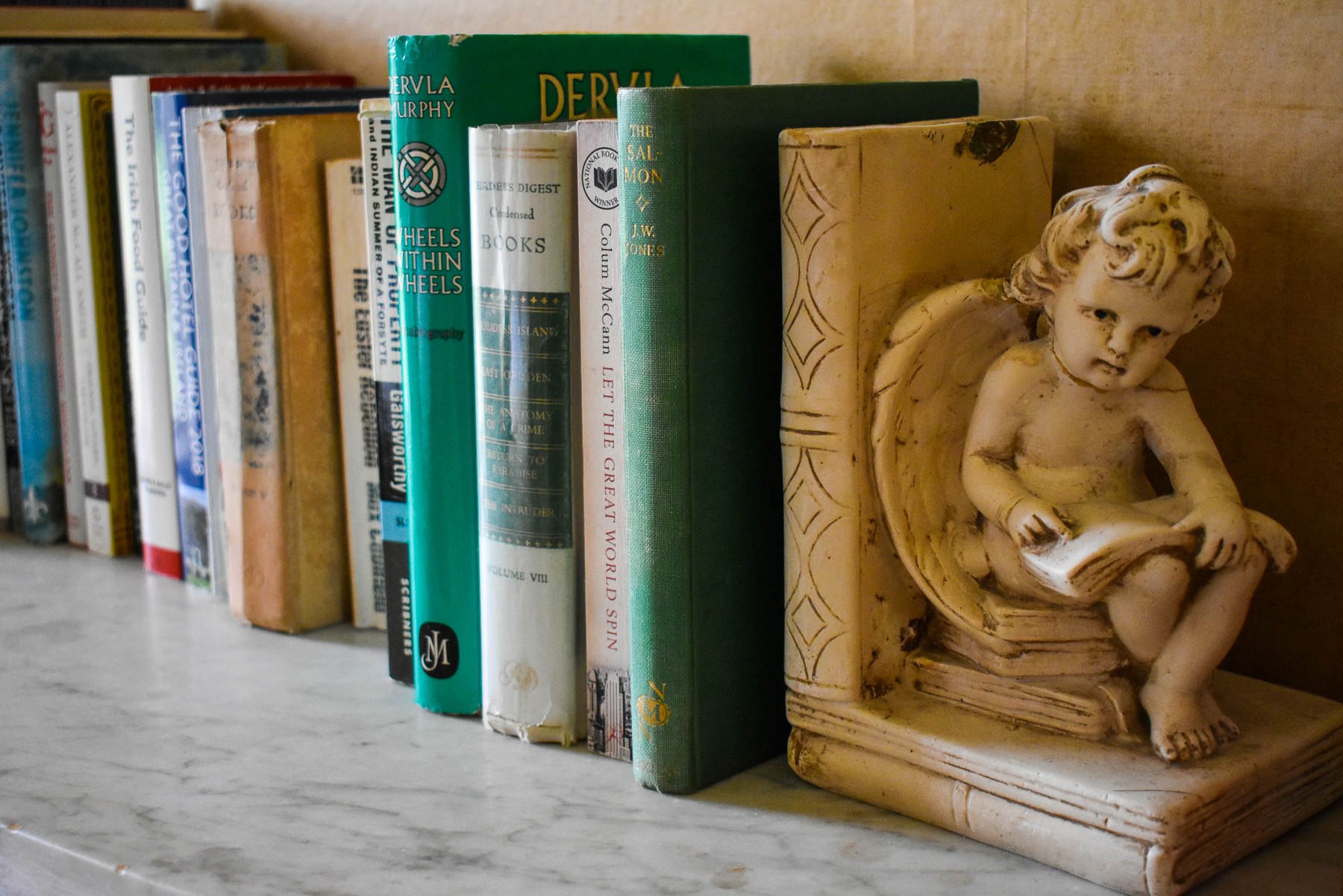 There's a vintage style radio to tune in your favourite station. There are books to pour over. Artwork on the walls. They left homemade cordial and cookies to enjoy at your leisure.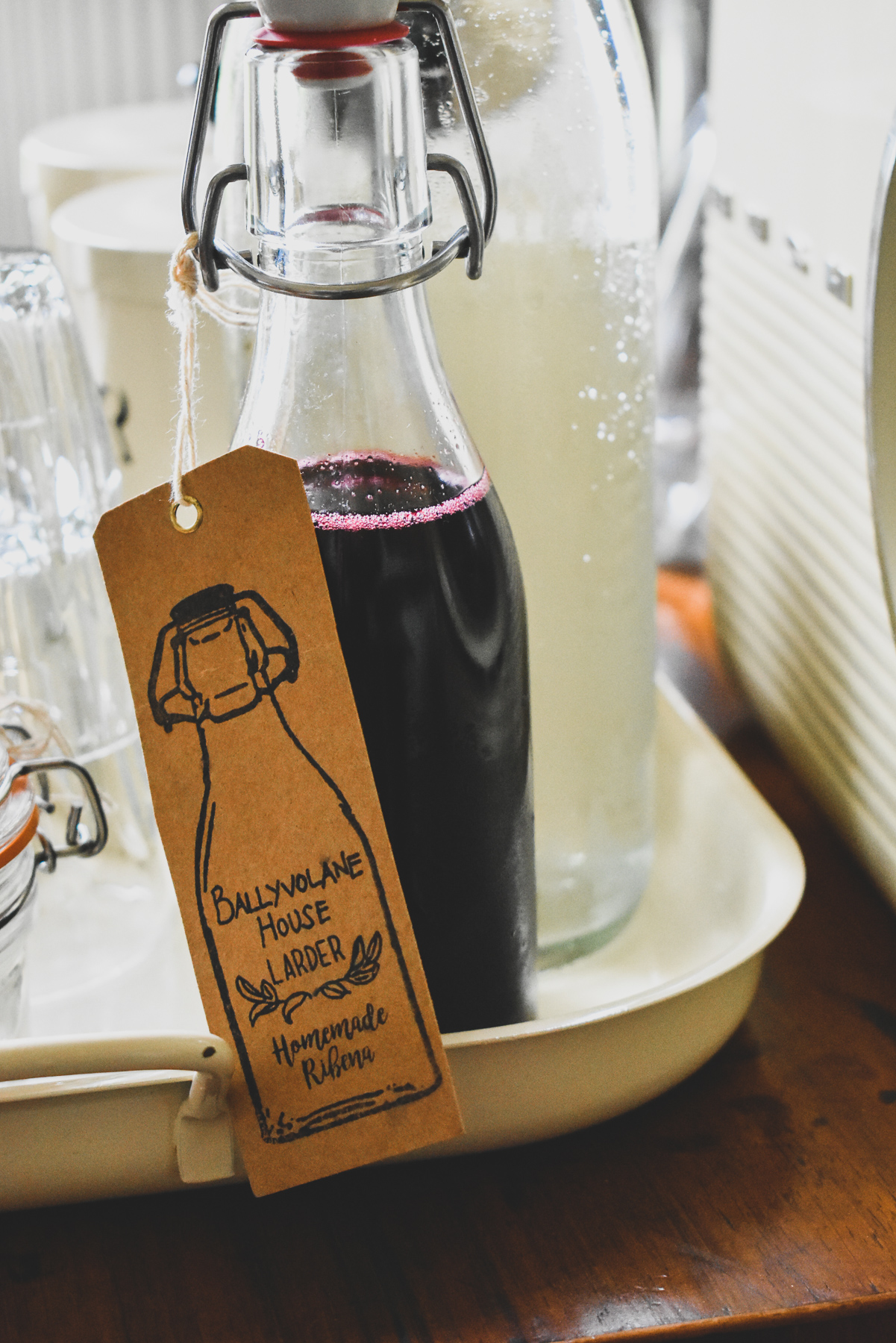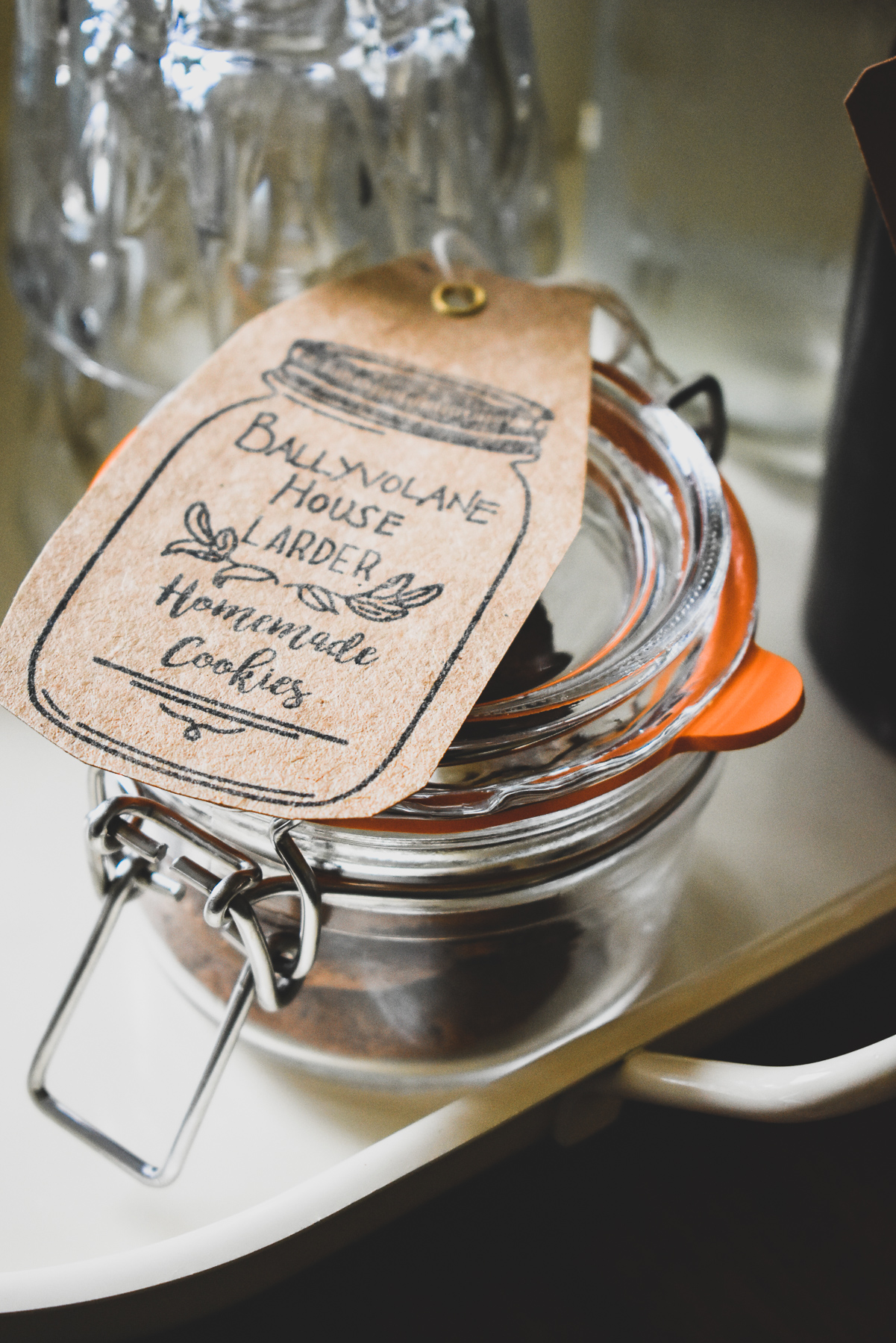 The bathroom is twice the size of our bedroom at home (with the most amazing antique bath and Orla Kiely toiletries and fluffier-than-fluffy bath towels and robes). There is the subtlest of subtle turndown services that just makes turning in an absolute joy. Ever have the feeling you don't want to wake up the next morning? That feeling. We didn't want to leave.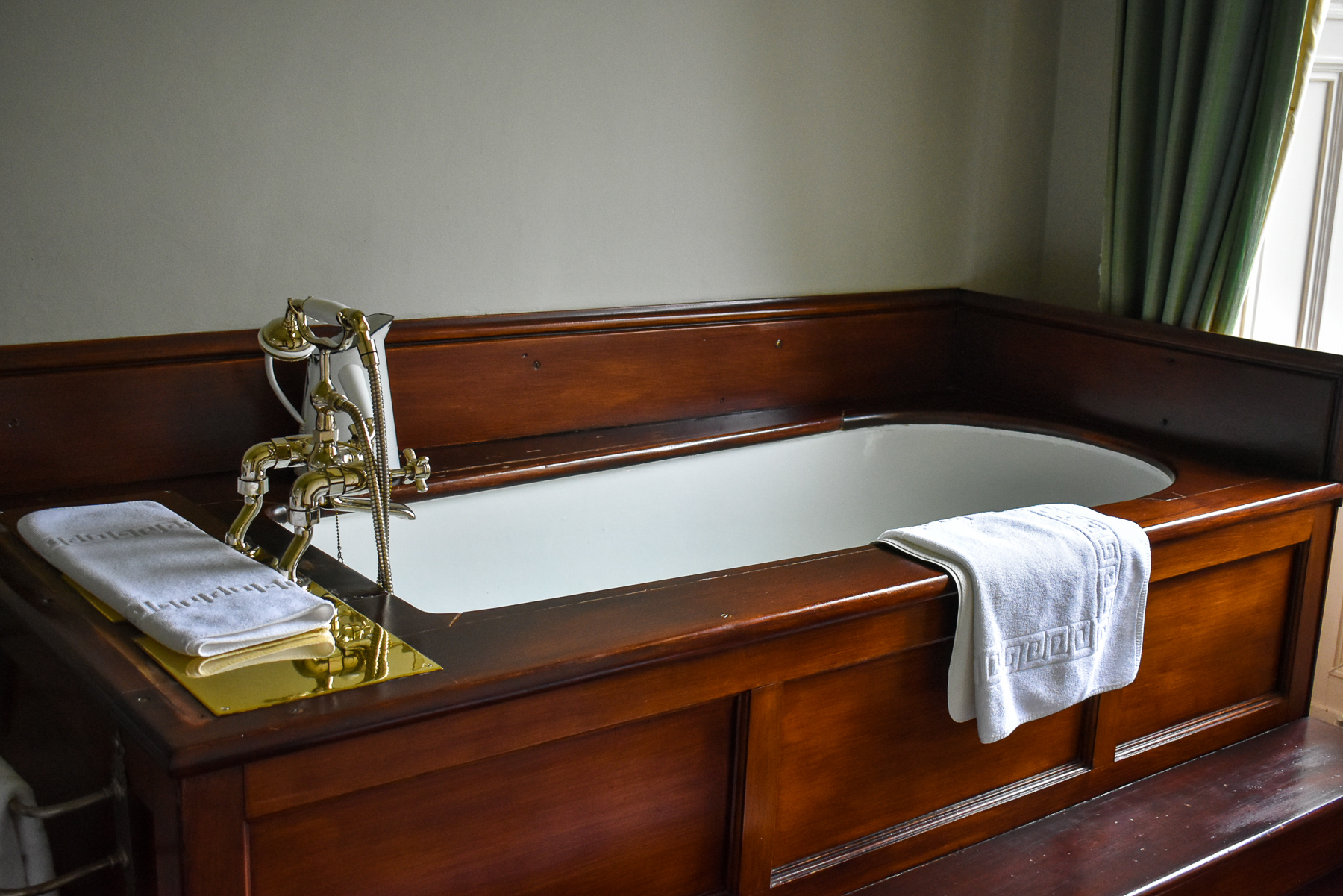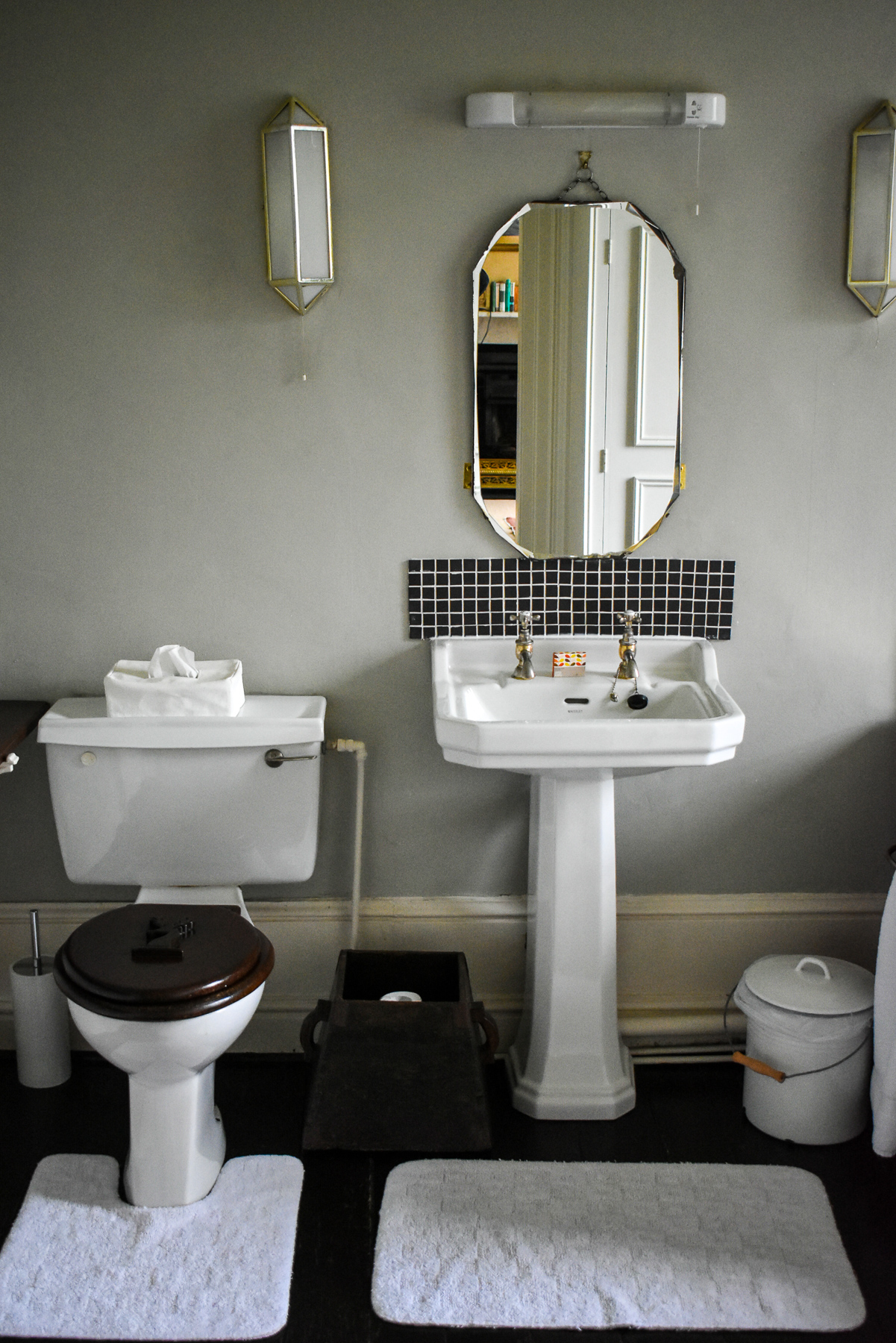 Both Justin and Jenny are the epitome of hospitality, the pair having settled back in Ireland when expecting their first child after respective hotel management degrees and enviable experience gleamed from some of the most prestigious hotels in the world including the Mandarin Oriental in Hong Kong, Jumeirah Carlton in Dubai, The Legion in Bali and Babington House, part of the UK's Soho House Group, in Somerset.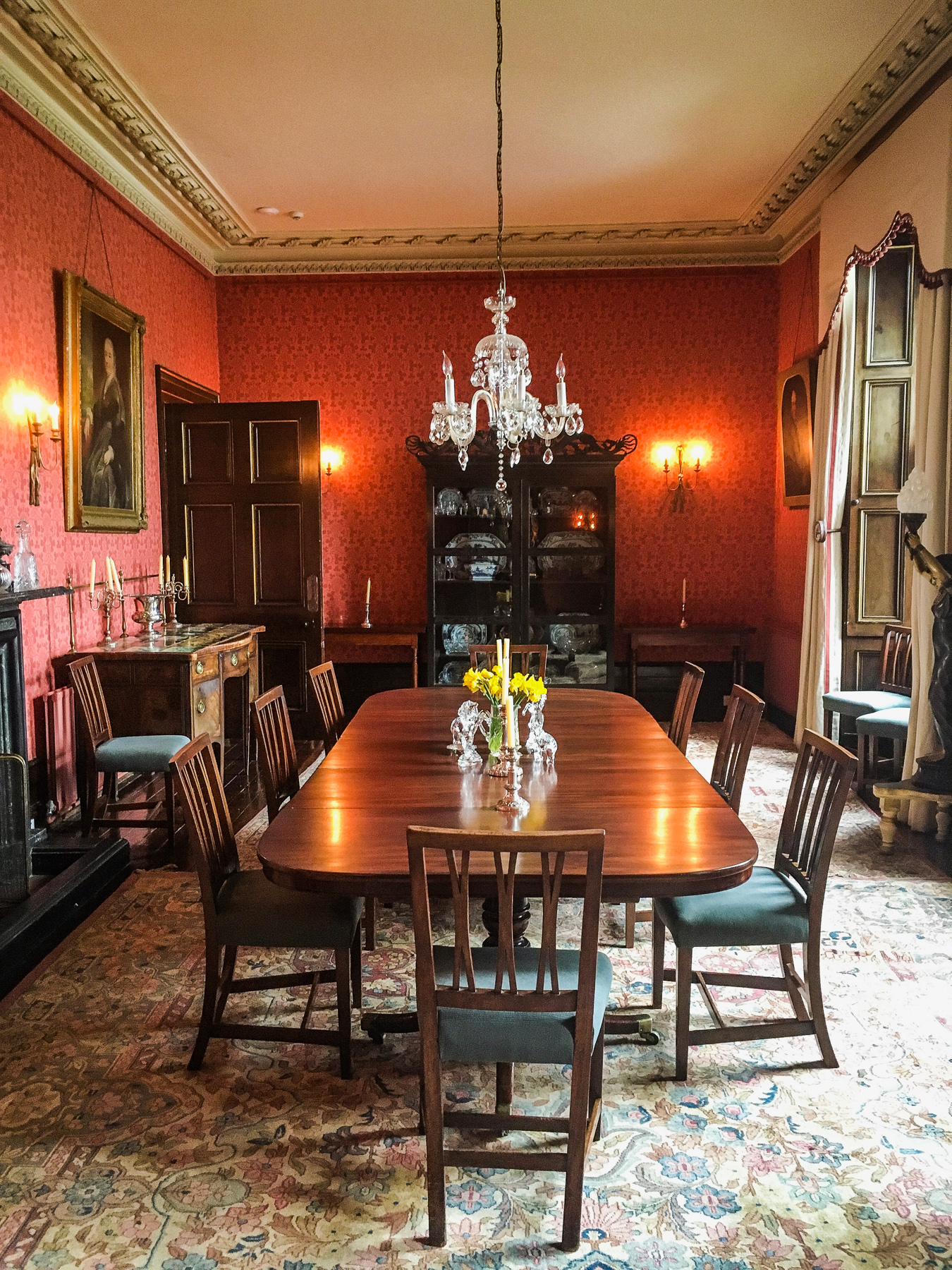 Fast forward almost 15 years and three generations of Green are currently at work at Ballyvolane – Jeremy, Justin's green-fingered father, is still tending to his beloved vegetable plot and manicuring the gardens (he drove past us on the lawnmower during our visit) whilst Jeremy's grandson (Justin's eldest son Toby) is fast becoming an invaluable member of the talented dining team. One to watch in future.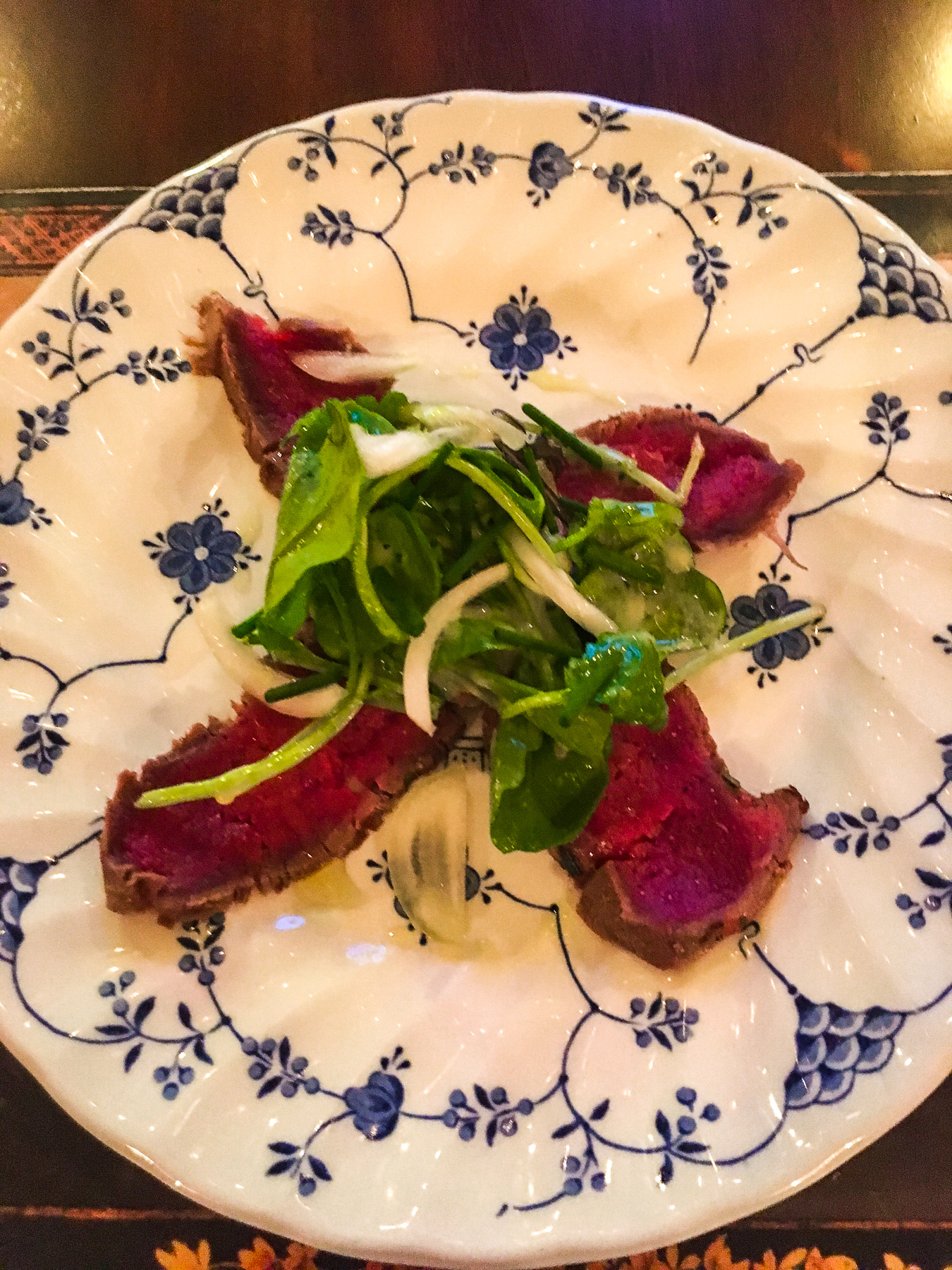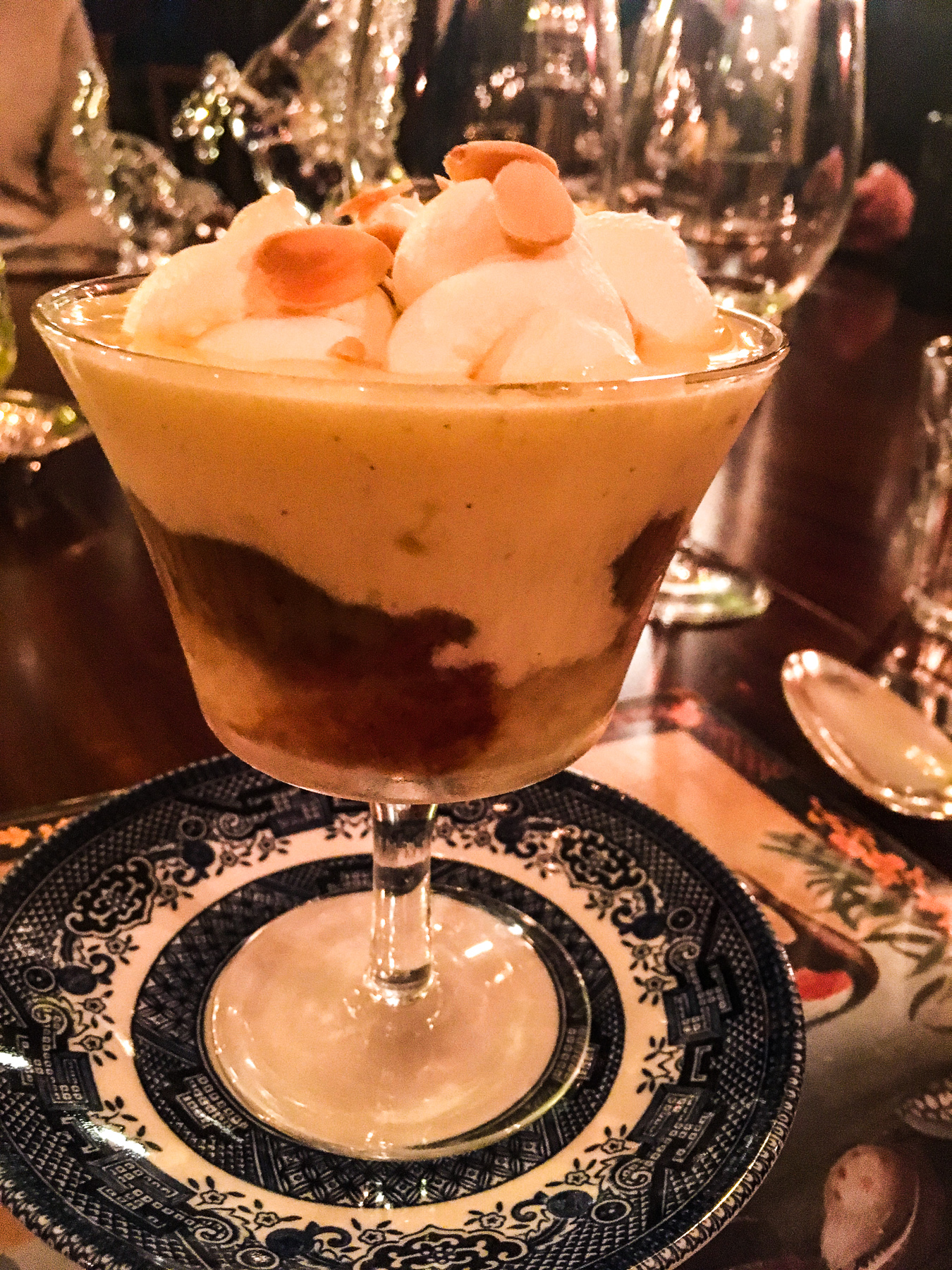 We had the absolute humbling pleasure of being dinner guests, just us two, Jenny and Justin, on the night we stayed and they truly make guests feel like they are the most important people in the property. Scintillating conversation, sensational dishes, lavish hospitality. Can you sense we liked it all? Just a little bit?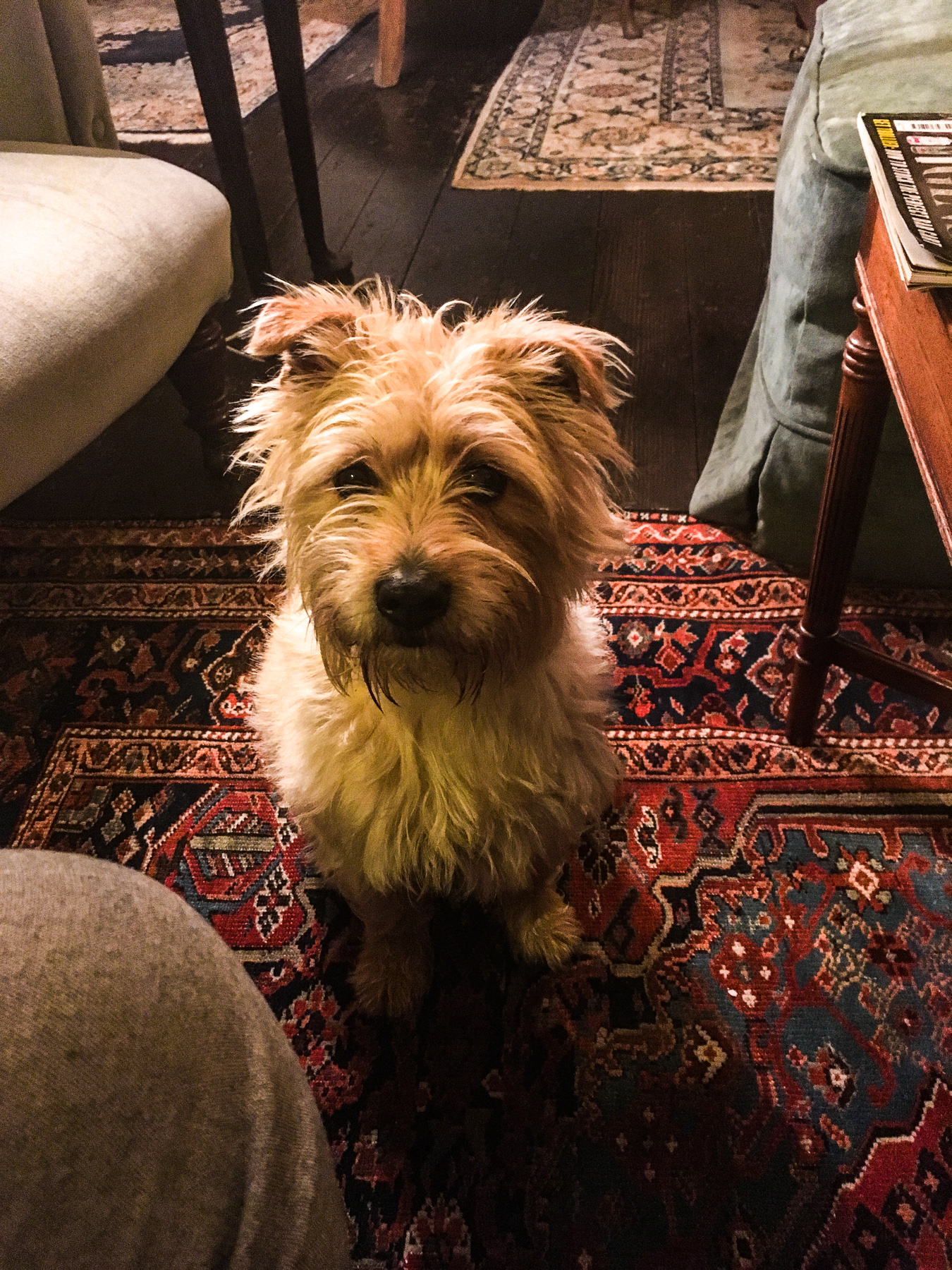 Well, there's actually another generation too, kiiiind of. Because you can consider the five gorgeous canine companions which are like the lords and ladies of the manor as family, each one affectionately interested and invested in every guest. They also rear pigs, ducks and a couple of different breeds in different areas of the expansive grounds of this rural estate.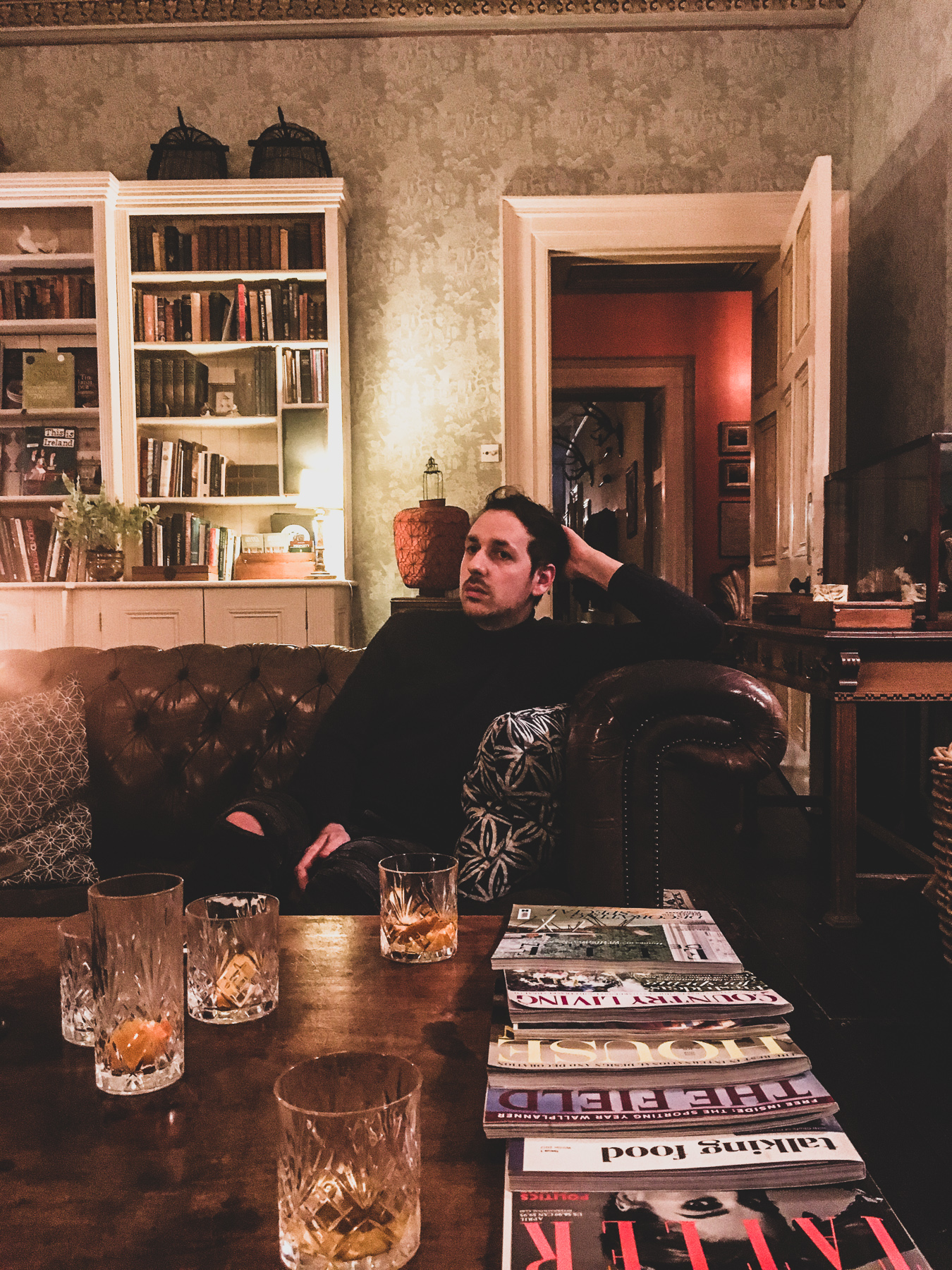 There's tennis courts, a five-a-side football pitch, fly fishing by a private lake, lush forest walks and a compact little children's playground. You can always be entertained, active and excited here, it feels. But if you favour curling up with a book, cosy by the roaring fire with a nip of sloe gin in hand, this is the place for you too. Phone turned off, the sound of gentle birdsong outside, a spaniel snoring by your feet. Quiet, secluded, blissful peace and well-need self-care 'me time'. The log fire is lit, we're told, 365 days a year, and the house is all the better for it.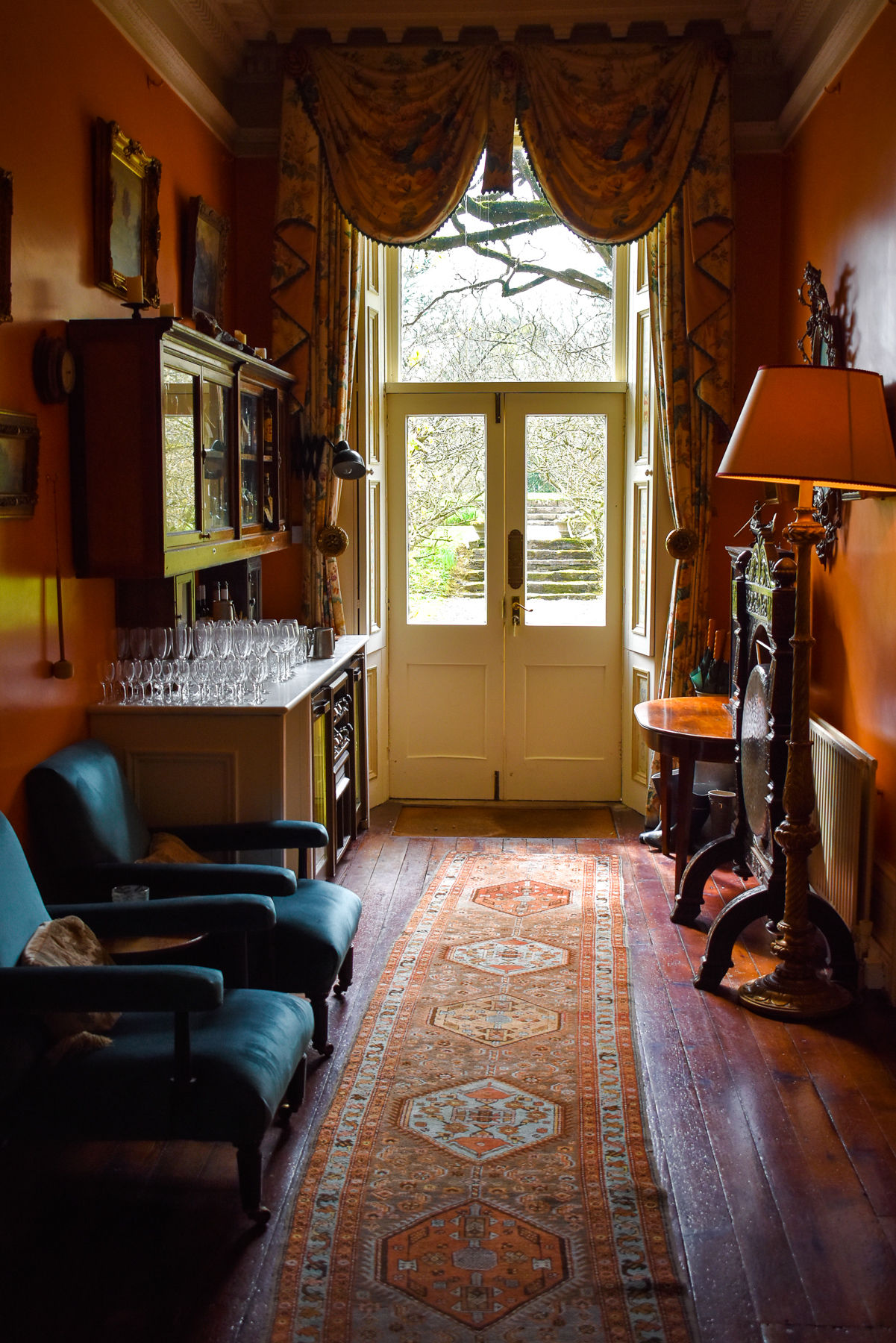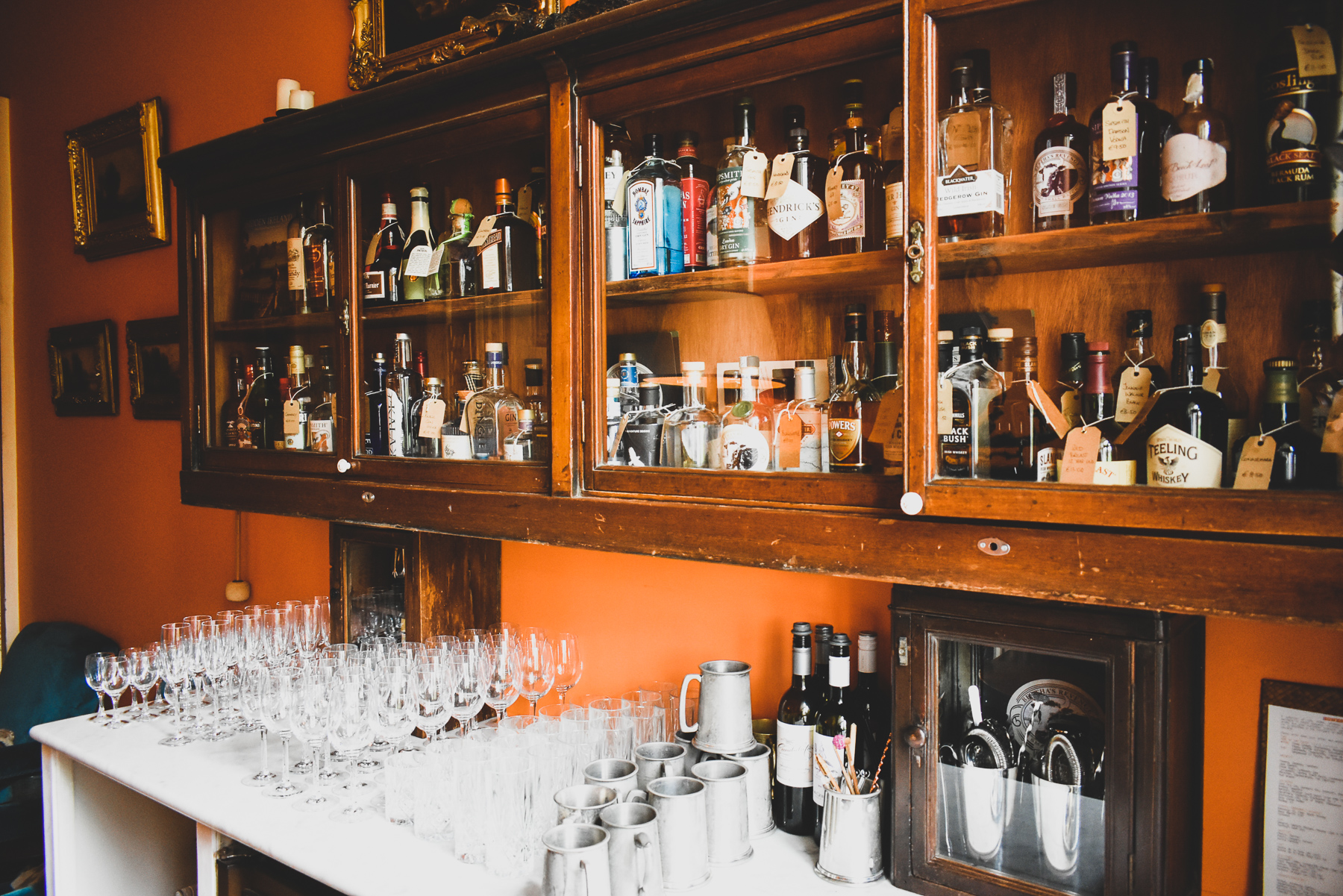 Did we forget to mention the honesty bar? Okay, the honesty bar. So it's one of the most beautiful and spectacular things about the whole property. Any amount of spirits behind the glass doors of an upcycled shopkeeper's cabinet. Every glass and accoutrement necessary, provided. A price list and free reign. Choose what you want, declare it on the honesty sheet, enjoy it – then pay for it on check-out.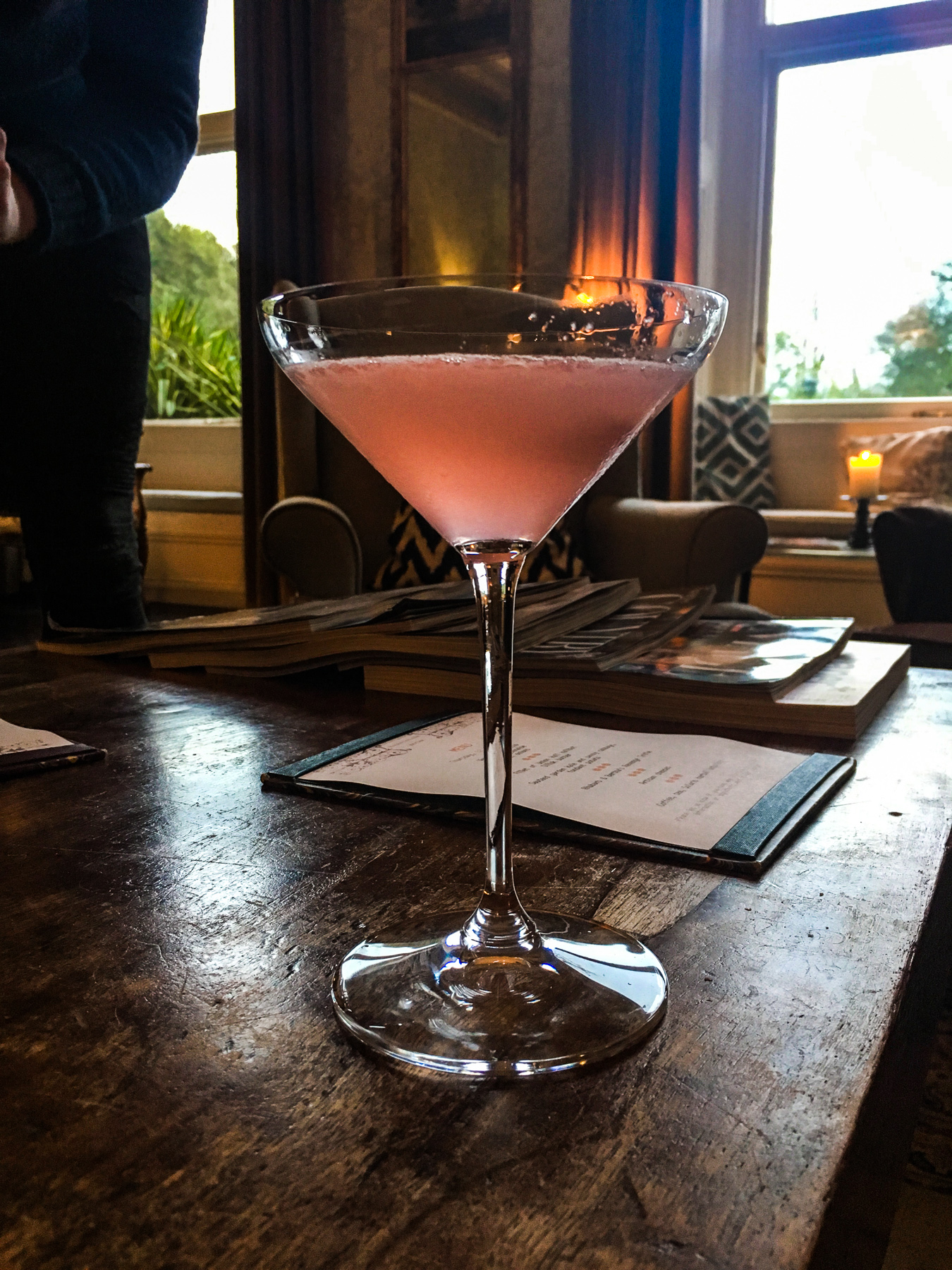 Though this property produces one of Ireland's finest gins in the form of Bertha's Revenge, the honesty bar is so perfectly stocked with Irish craft drinks. From local beers and whiskeys from each corner of the country to probably a gin from every county in Ireland. There's also a couple of bottles of great wines and international sips, too. Something for absolutely everyone.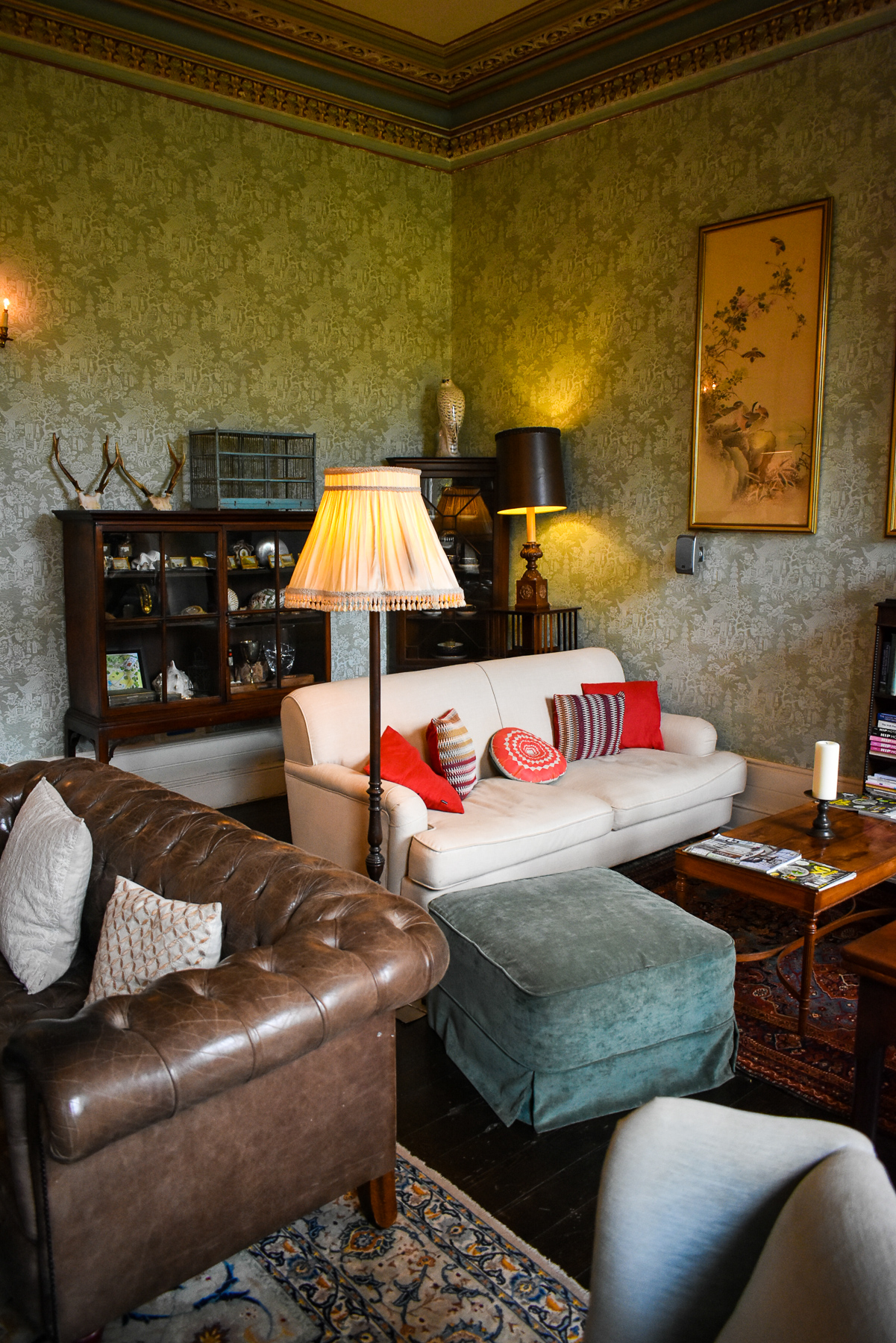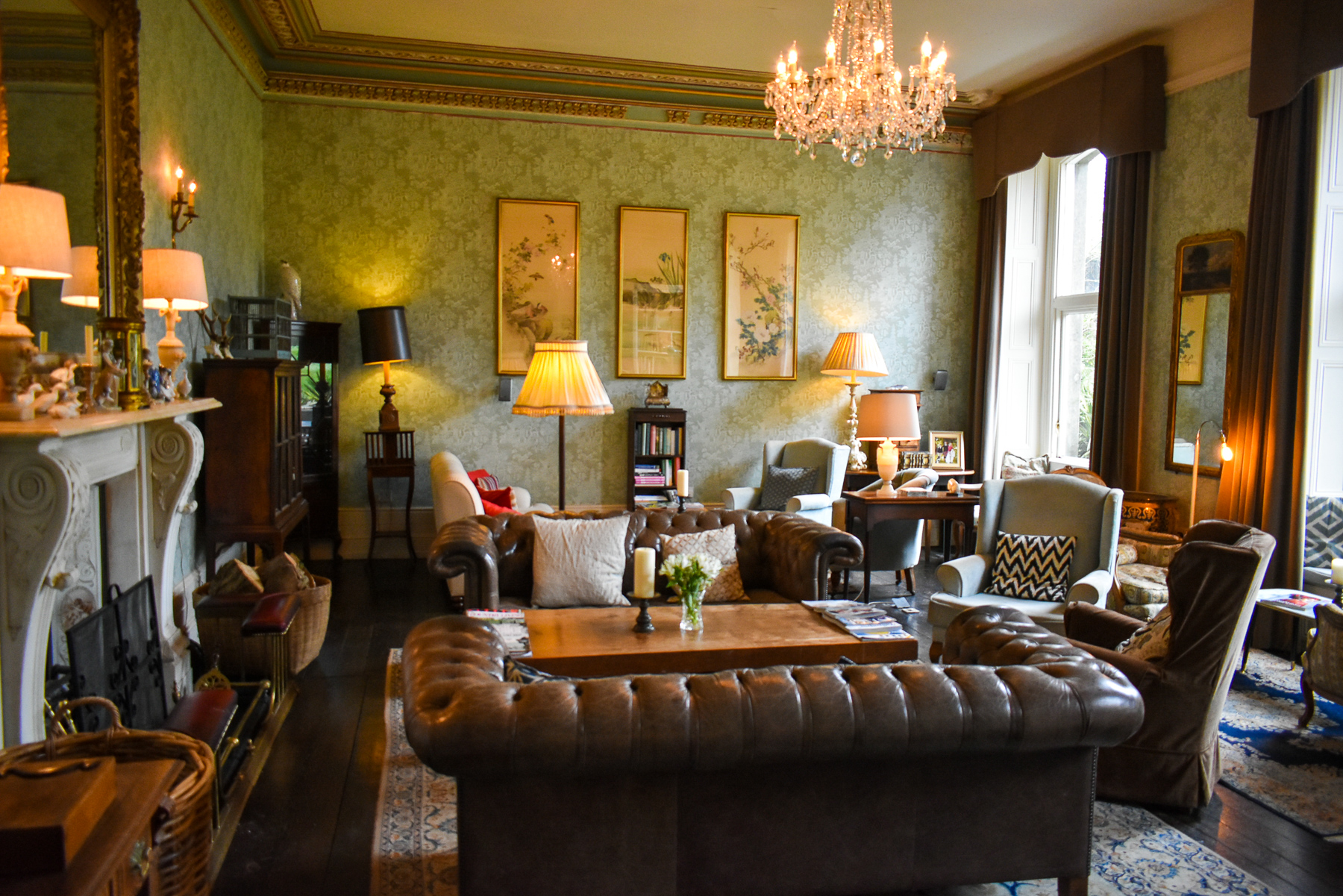 Ballyvolane House isn't a hotel, neither is it merely just a guesthouse and it's certainly not deserving of the title 'B&B' – it's a destination period property. A working and welcoming family home, where guests have the pleasure of a cosy and comfortable escape in the gorgeous County Cork countryside.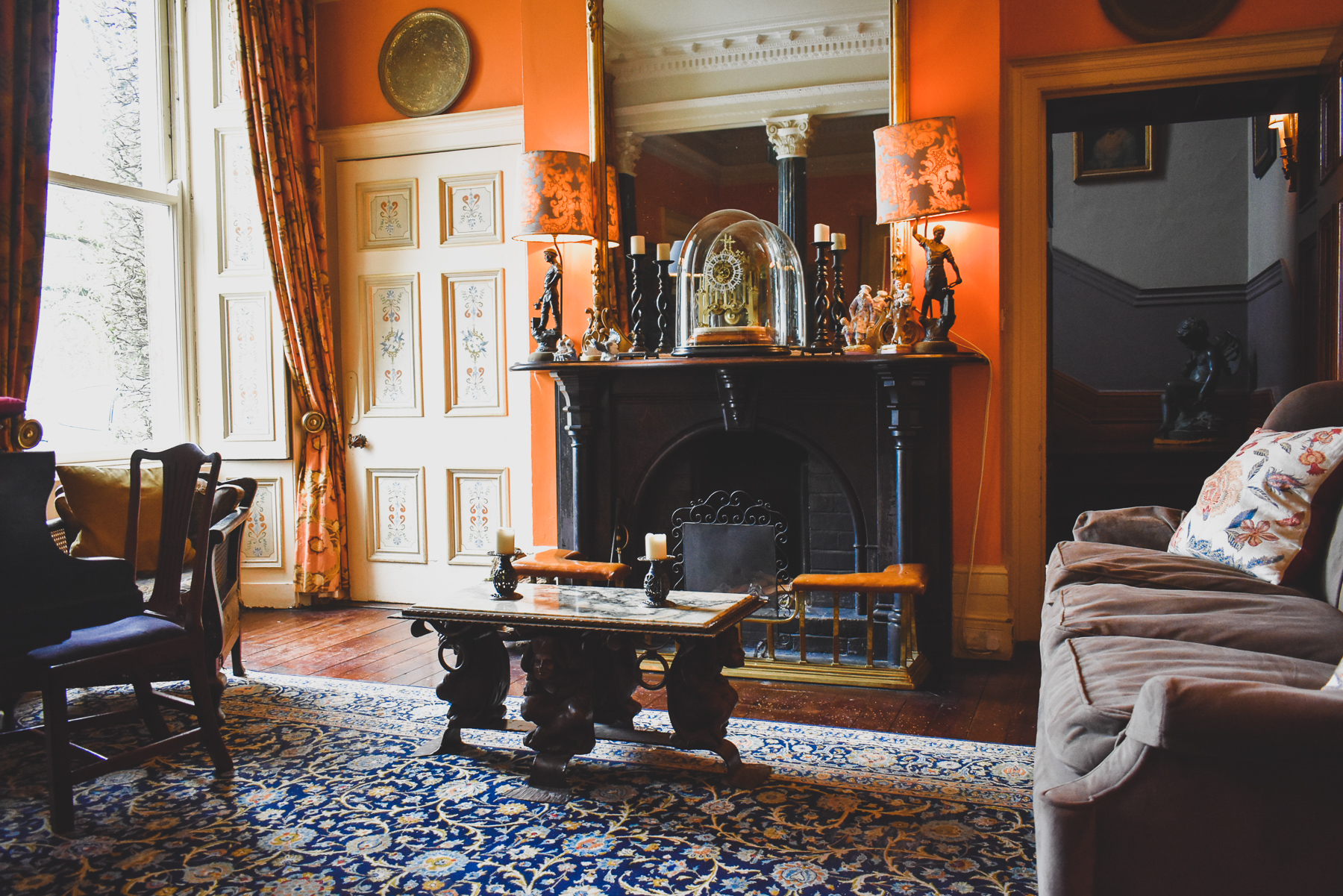 https://www.instagram.com/p/Bhejx-xFtqz/?taken-by=gastrogays
The phone signal is patchy, TVs are hard to come by and trips to Ballyvolane House are all about imbibing, unwinding and unpacking those everyday stresses, melting into comfort. Each and every member of staff is memorable, warm, kind, interested and inviting. What more could you want?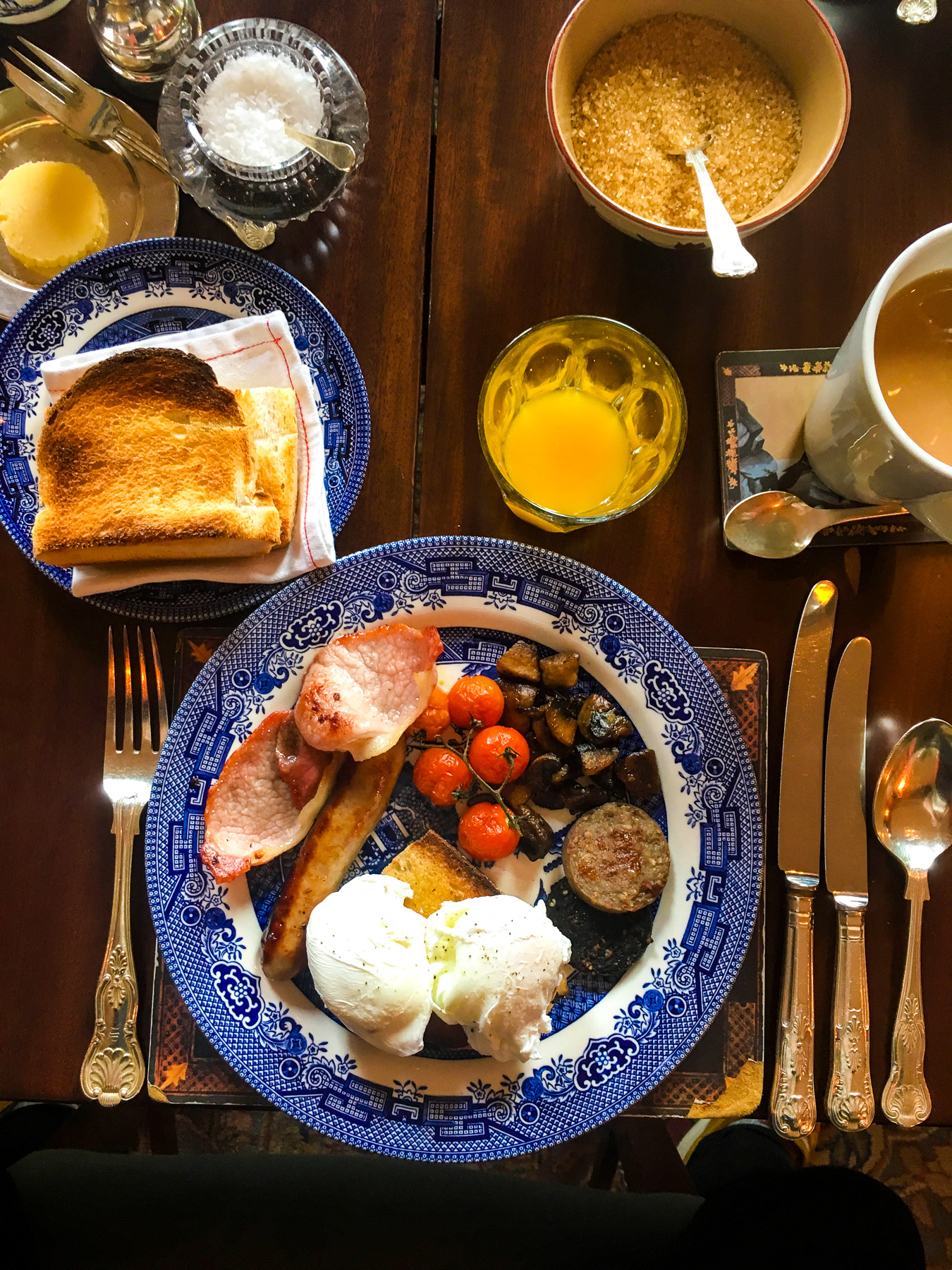 Oh, by the way. The breakfast? Yeah. Everything you could imagine… and more!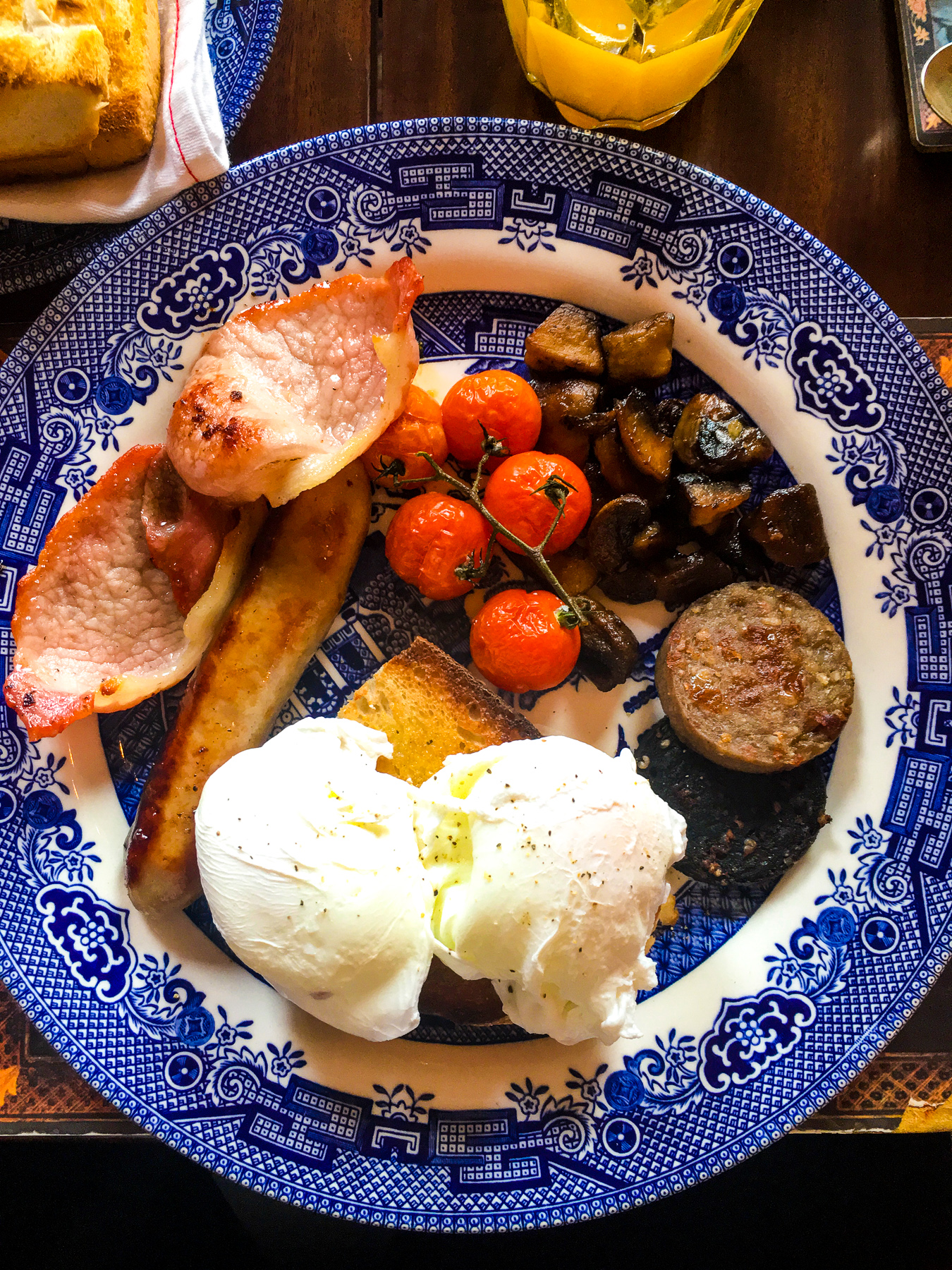 Then, there are the weddings. Ballyvolane House is synonymous with exceptional weddings and family celebrations, hosting one or two a month on average. We don't need to labour the point – Ballyvolane's reputation eloquently speaks for itself. People often ask us if and when we'll ever exchange rings, and if you asked us where we might do that… well, enough said.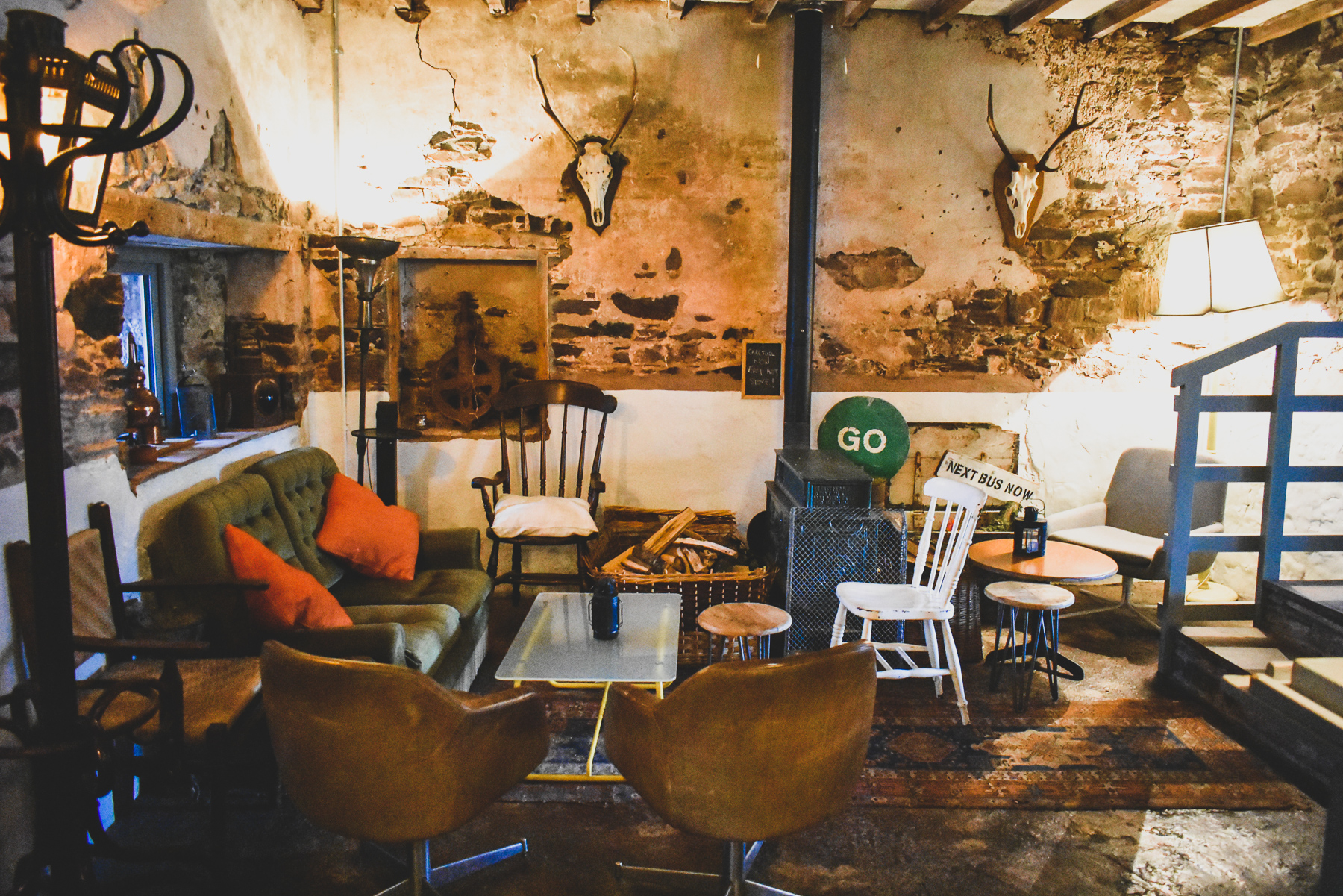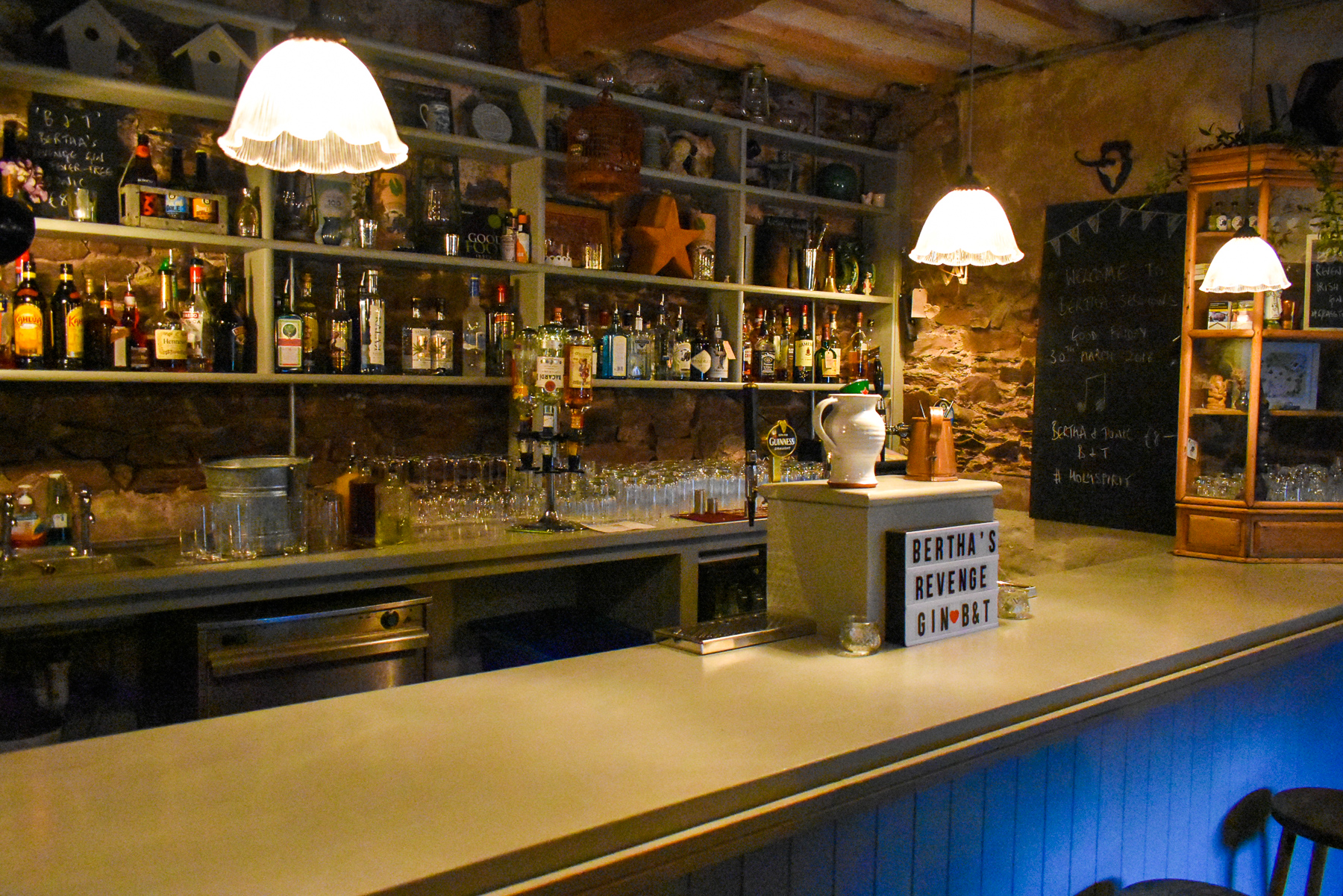 There's luxury glamping, too, which runs from May to September when the Irish weather is co-operating and at its warmest. What's special about glamping here is that dedicated, plush shower rooms have been beautifully installed in outbuildings, so there's no chance of slumming it here. Set amidst the beautifully manicured gardens, it's a real rural idyll and one of the most unique places to stay in the country.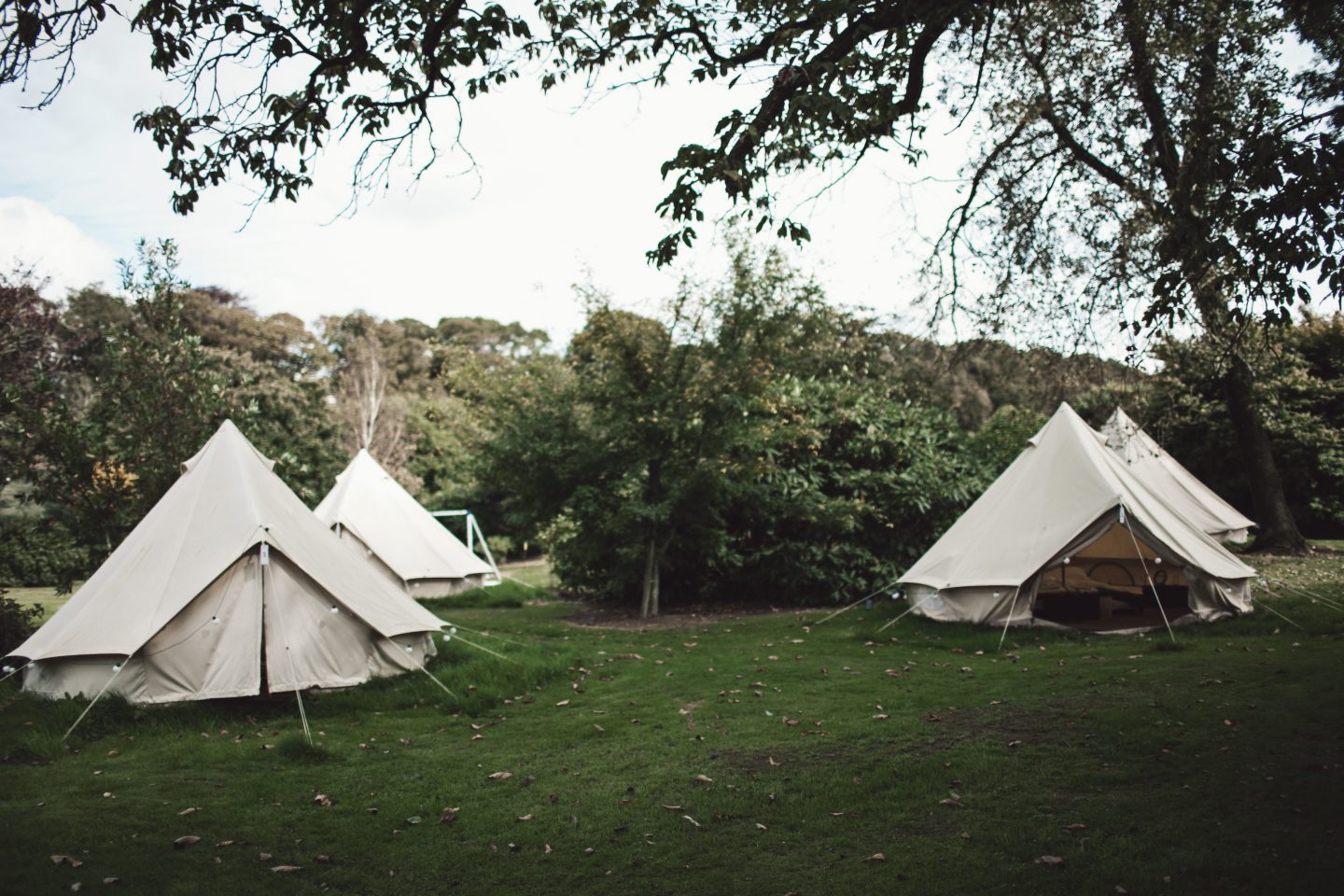 There's something about the tenacity, entrepreneurial spirit and ability to diversify of those based in rural Ireland, which is something Justin echoes. "You have to be, people are saying 'the boom is back' and only looking at Dublin with its tech giants pumping profits back to their international bases but look beyond that and you'll see rural Ireland still on its knees after the Recession". Rural Irish are a hardy people and enterprising is in their blood, and Ballyvolane House is a visceral symbol of that ability to endure, adapt and renew.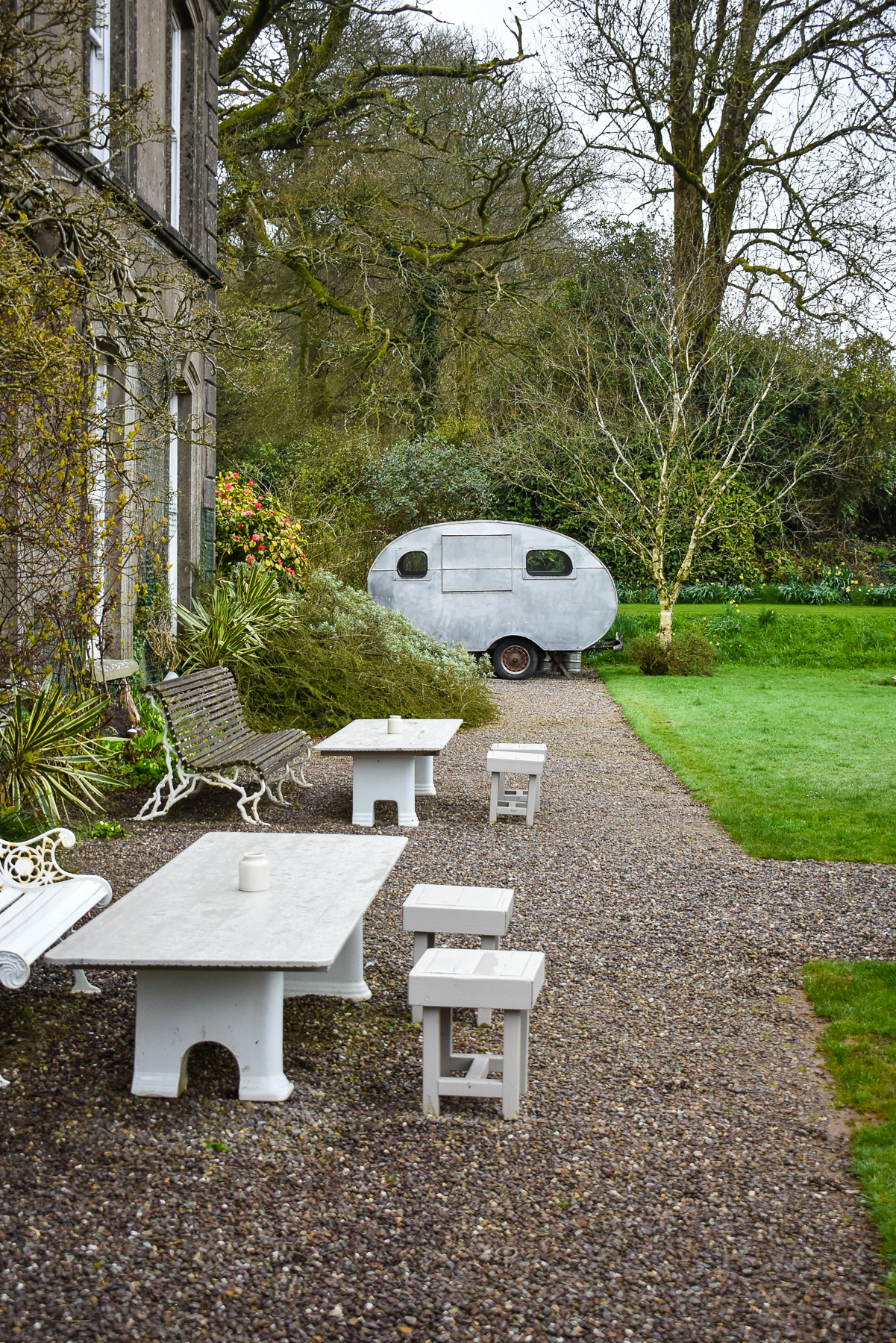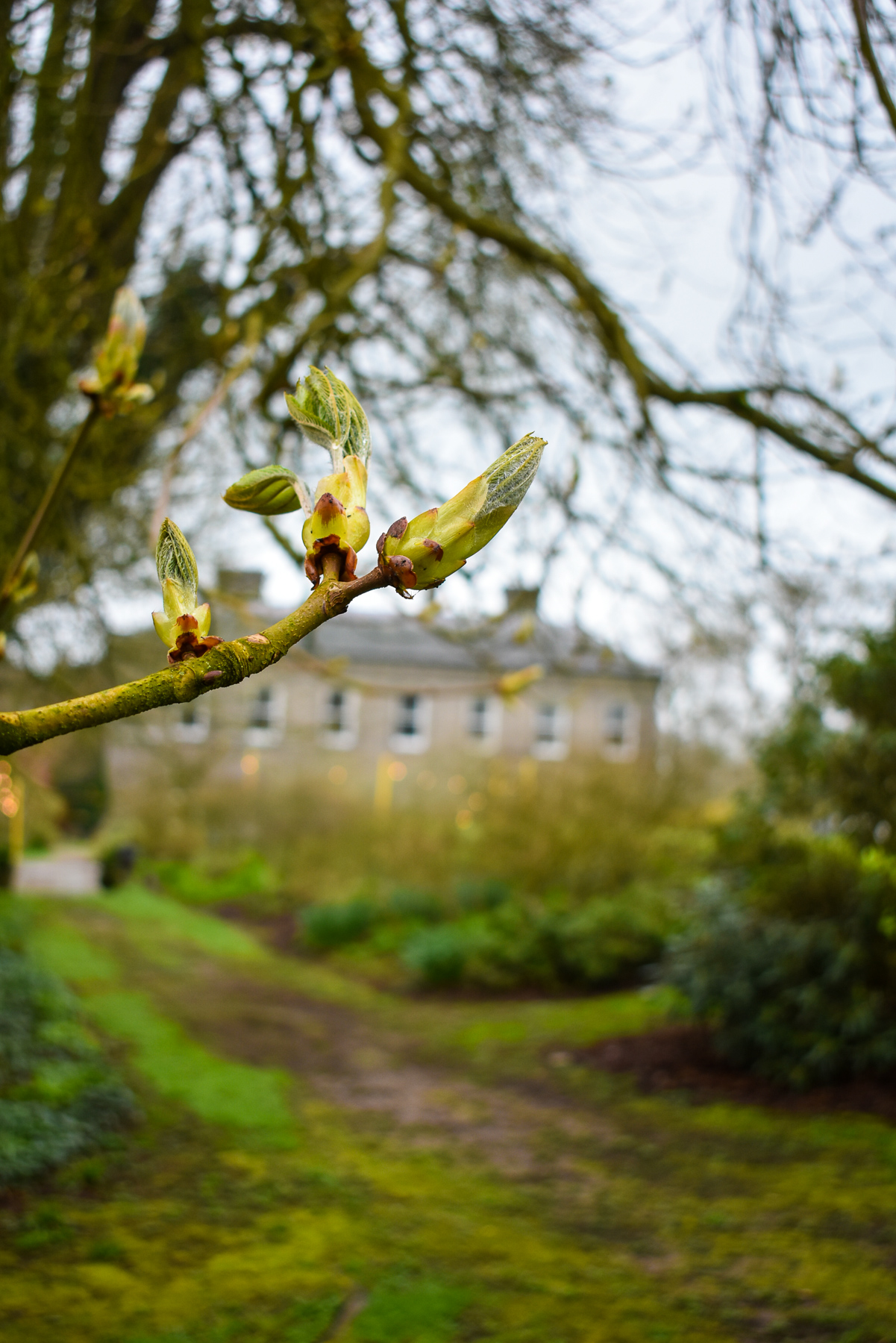 Talk is turning to starting a Sunday Lunch service and renovating some more outbuildings for an exciting new project – watch this space – whilst Bertha continues to gain legions of loyal drinking fans at home and, more and more, farther afield.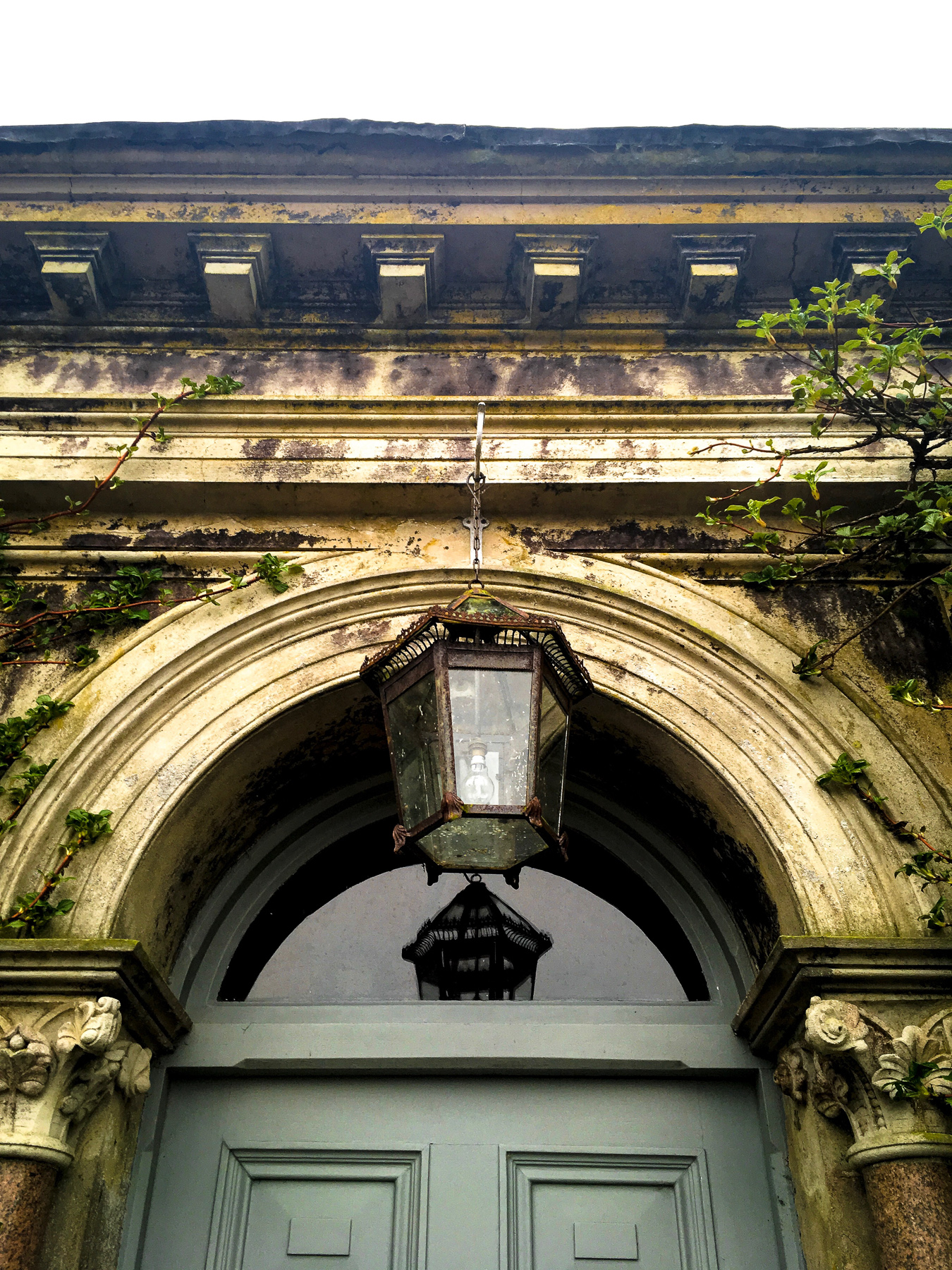 There's something innately special about Ballyvolane House, where resplendent heritage and modern enterprise intermingle – but nothing's more special that the spirit of those who run it. 
Disclaimer: We stayed as guests of Ballyvolane House for one night in April 2018, as we had pre-organised a day of recording our Podcast with Justin & Antony. No blog coverage was promised and these views, experiences and opinions are all our own – we swooned so hard for Ballyvolane that one night wasn't enough… we can't wait to get back!