Listen to our podcast interview with Anna here!
Don't know the name Anna Haugh? Well you will soon enough. As a top female chef having commanded some of the best restaurants in London, there's no better place for Anna Haugh to be right now. Born in Dublin, she's spent the past decade and a half working her way around kitchens across the world and is a true Irish culinary talent that deserves to be a household name.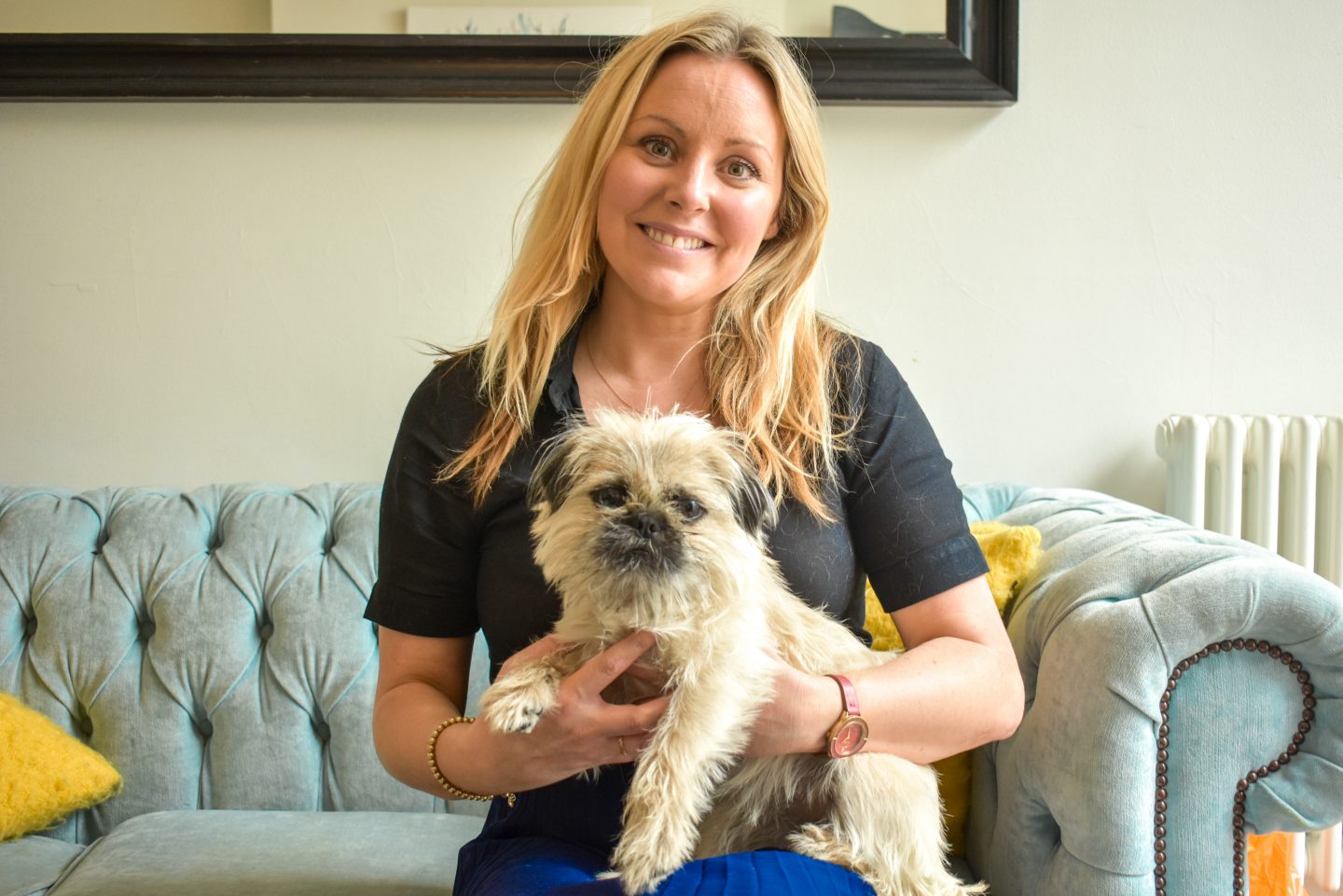 From Derry Clarke's l'Ecrivain in Dublin to Gualtiero Marchesi's restaurant in Paris to Pied à Terre in London, Anna comes from a Michelin star pedigree. Continuing our GastroGays Meets… series, we caught up with her to talk kitchens, cookery and what it's like to be one of the most successful Irish chefs in London –– now the chef-proprietor of her first standalone restaurant, Myrtle, in Chelsea.
In Patrick's former job in PR, Gordon Ramsay Group was one of his biggest clients and that's how we originally got to know Anna, who joined the Group a couple of years ago and worked her way around Ramsay's esteemed portfolio. From writing about her menu specials, editing interviews and compiling all sorts of press materials for the Group, his interest was piqued in the last two years by a blonde and bubbly Irish chef who was commanding the pass at 3 AA Rosette London House in Battersea with incredible dishes, inspired menu specials and a tight-knit team.
Sadly, London House has now been re-purposed and reformed following Anna's departure, which is a real shame as we hugely enjoyed a couple of incredible meals there from Anna and her team, who were always so generous and welcoming. Anna now works as a chef consultant in the UK capital, after a year as Executive head Chef at Bob Bob Ricard, and has carved a bit of a TV career too as one of the chefs on the BBC series Royal Recipes.
A Tallaght native, Anna loved cooking from the moment she stepped into the kitchen following her culinary arts degree from D.I.T Cathal Brugha Street. Her stage just so happened to land her in Michelin-starred l'Ecrivain, one of Dublin's most esteemed, established and celebrated kitchens. We wanted to go back though, first, and hear about her experience growing up in Dublin – whether Anna grew up in a foodie household or not and what memories she has.
"My mother is a fantastic cook, but then again so were my aunties and my Uncle Tom. In terms of memories, my mother's crazy cheese cake recipe – which I got to put on the menu at L'ecrivain! Likewise, her lamb heart stew which I craved whilst living in Paris and had to call her up for the recipe, and her coddle was the best too.
"My dad is a legend but not a great cook. Once he made a disgusting liver stew and paid my sister 50p to say she ate it and loved it. She took the cash and ratted him out immediately! Priceless! My dad cooks everyday for the love of it and I love that about him. He thought pureeing that stew would help but it made it even worse and he's the only man I know who was able to burn a boiled ham!"
"My auntie Sadie is a fabulous baker I used to watch her make soda bread and brown bread with just her hands and eyes as measurement. I asked her so many times for the recipe but she said she just didn't know – I've since made my own signature versions (using a scale!) Bizarrely, in London people call brown bread 'soda bread', but as we know they are two very different things."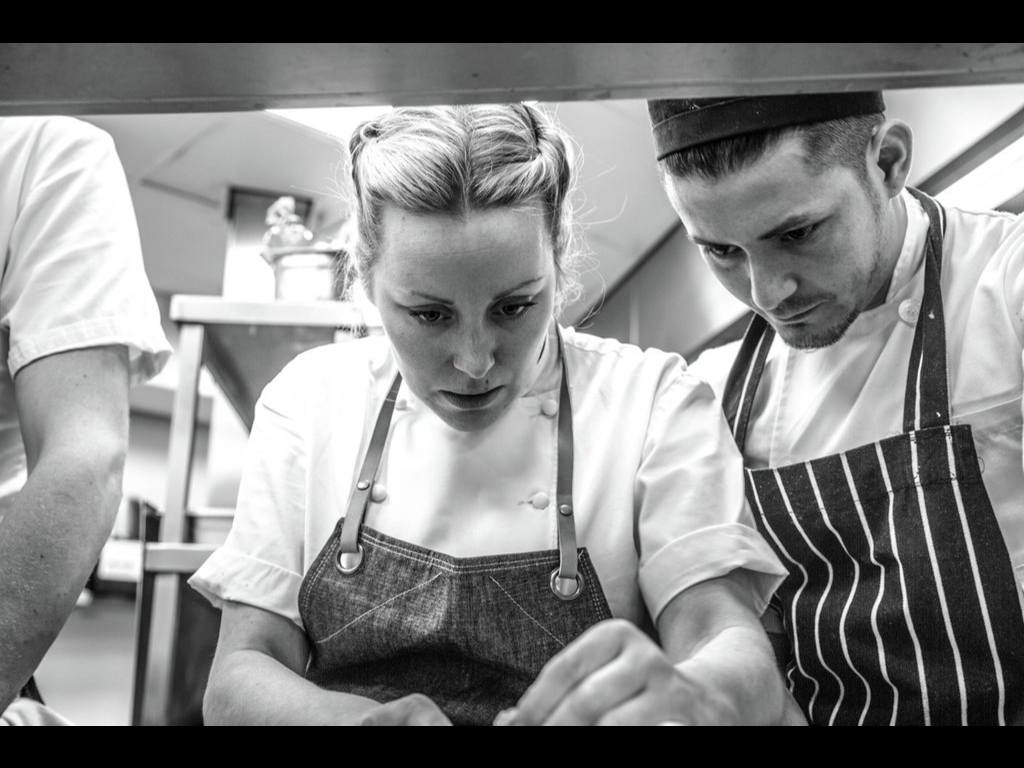 Taking her experience in Dublin, Anna left the country and soared, cooking in restaurants across Europe and throughout the States, as well as becoming an integral part of the Gordon Ramsay stable. We wondered what are the differences between Dublin and London restaurants especially, if any?
"Each restaurant has their own individual way of running a pass, but essentially all the places I've worked are very similar. Highly disciplined; running on minute countdown to the pass; fast-moving but always double-checking the ingredients before going on the plate.
"In saying that, I like to laugh and I like to have fun. As I've gotten older I've grown calmer and become a better people manager resulting in the most enjoyable service. When you train you staff well and do your best to incorporate fun to keep stress levels manageable I believe it makes better food. Happier staff equals happy diners, to me."
We hate to add fuel to the 'female head chef' fire as a head chef is a head chef regardless of gender and talent speaks for itself, but making it as a young, female head chef – especially in London – is no mean feat. We asked Anna what were some of her proudest moments to date.
"All of them. I'm very good at finding satisfaction from the little things that others might take for granted. Every single time I was hired I was proud. Every service where I can walk away saying we served the best food we could, I was elated. Winning 3 AA Rosettes was incredibly special. Cooking for my parents; convincing them that being a chef was the right path for me – worth more than anything.
"I'm very happy with how I done but I don't believe I've come close to my potential yet."
We asked who are some of Anna's idols in the food industry and unsurprisingly the namesake of her restaurant comes up first.
"Without a shadow of a doubt Myrtle Allen, what a spectacular woman. Both her and Darina [Allen]'s approach to foraging – before it was embraced by so many chefs – was and is practical and admirable. I use their recipes and I'm proud of that. A book that shaped and changed me as a leader is Setting The Table by Danny Meyer – every word of that book rings true to me as what I believe is true. In terms of celebrity chefs, Raymond Blanc ticks all the boxes. He cooks my favourite cuisine, French, and I love watching him prepare highly technical French classics whilst making it look so easy. He's funny, kind and the way he tastes food illustrates a man who genuinely loves it."
And of course, we had to ask about Gordon…
"When I worked for Gordon it was my first time to really be part of a group and it was a fantastic experience. The people and talent that I met while working there was immense."
At the time of writing, Anna was returning to Dublin for Taste of Dublin and 2016 – its 11th year – was a little different. Both big international names and local culinary talent once again shaped and punctuated the programme, but it was all about bringing Irish culinary talent back home and celebrating both those flying the flag overseas and modern Irish cookery as a whole – something which completely aligns with why we are doing 'GastroGays Meets…'
We asked Anna where she feels Irish cookery is today – what challenges it faces, what traditions are still alive, and how it's changing?
"I believe it's still definitely alive but perhaps we could do more to encourage it. Cuisines evolve and we need to find old recipes and bring them up to date. The great thing about Ireland is that we have a strong cook-at-home attitude. I think if we could encourage people to experiment more with old Irish recipes from oat cakes to boxty, I think it would be a fabulous thing."
And as 'Generation Emigration' is forever in the headlines back home, is a move back across the Irish sea a possibility or is London Anna's lily pad for the forseeable?
"I've thought about this a lot. I'd love to return home for good but I guess when I feel London has given me all I've needed, I'll return home then."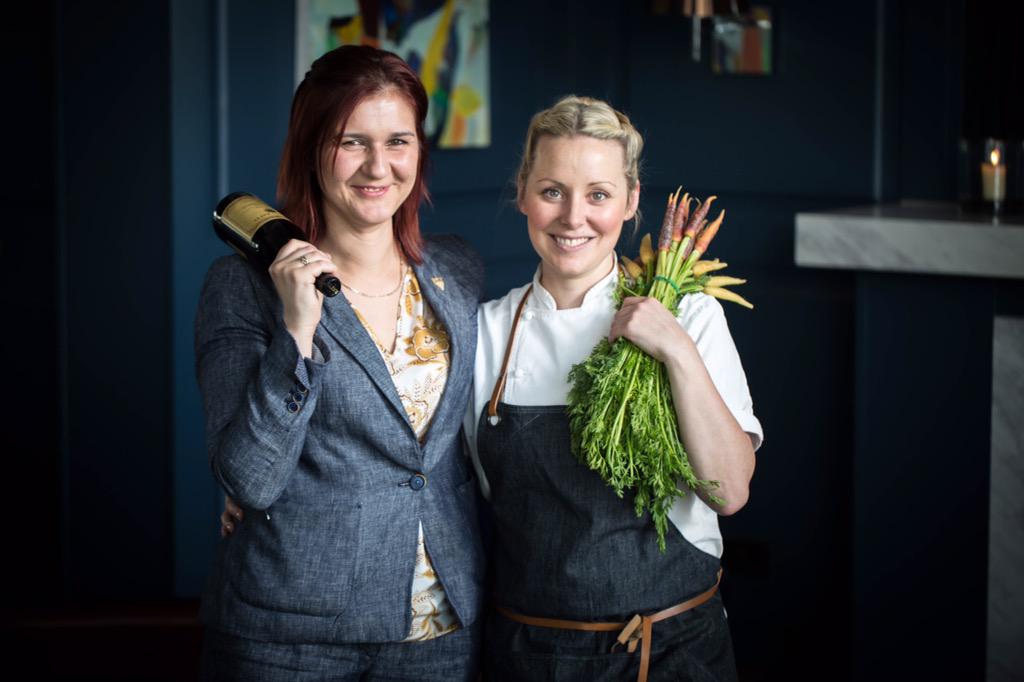 As she looks back she says: "the older I get the more I forget how really hard it was as a commis, chef-de-partie and sous chef in the many kitchens I've worked in. I over romanticise it, but I wonder how I managed to love the thankless job that paid so little and burned me so bad – but I did love it. I trained hard and learned a lot. Because of that very simple reason, I wouldn't be the head chef I am today if I didn't go through all that."