Delicious Destination City Breaks across Europe with Aer Lingus
In paid partnership with
With international travel firmly back on the agenda after a testing two years, we're finding ourselves scrolling endlessly through restaurant recommendations, Googling menus and pinning must-try spots to digital maps not only in Ireland but now around Europe as we finally reconnect with European travel and start planning and embarking on city breaks. We've been so patient but now we're jumping at the chance to hit 'book', pack our bags and take to the skies! Feeling similar? Well Aer Lingus has a fabulous range of September offers on over ONE MILLION seats on direct routes to delicious destinations across Europe, from as little as €29.99!
So now is the time to book that long-awaited city break, right? Don't waste time, book by midnight Thursday 29th September 2021 for travel between 1st October 2021 and 17th February 2022. We're here to help suggest some places we've been and can 100% recommend as must-visit food cities as well as others on our bucket list! Plus head over to our Instagram to win a pair of return flights to a European destination of your choice, provided by Aer Lingus!
Lisbon 🇵🇹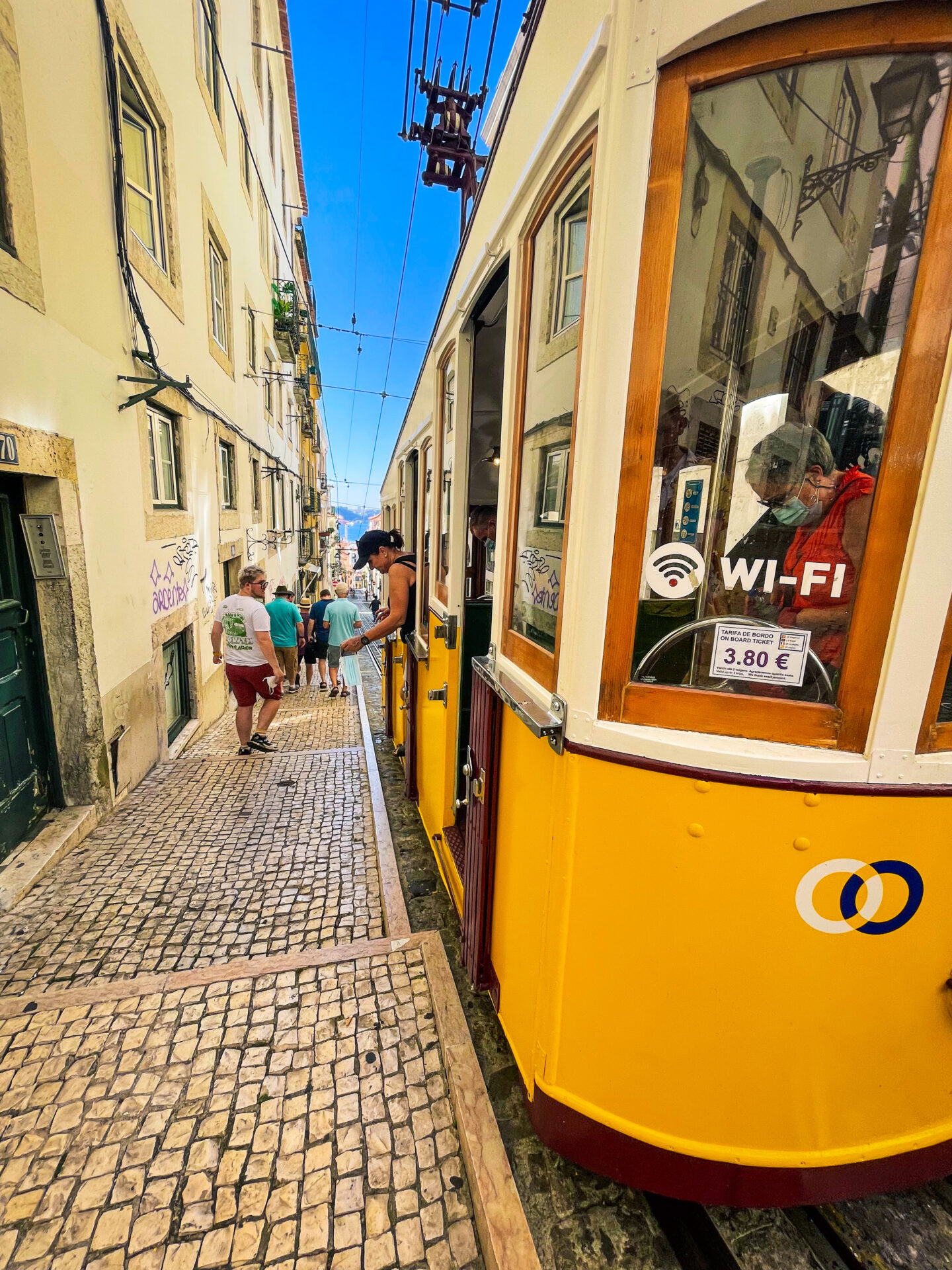 For us, Lisbon was top of the list as our own first post-lockdown gastronomic city break –– and so many of you watched and interacted as we spent a week in the Portuguese capital recently! We ate our way around the city, sipping espresso and snacking on warm pastéis de nata (custard tarts –– here's where to find our favourites!), taking a Devour Food Tour, revisiting old favourites like Bonjardim and Infame as well as new favourites like Prado, Ramiro, Sem and Michelin Bib Gourmand-awarded O Frade. Take in the stunning miraduoros (viewpoints), try the sweet cherry liqueur Ginjinha, feast on bacalhau salted cod and be swayed by the beautiful sounds of fado. Check out our Ultimate Guide to Lisbon.
Paris 🇫🇷
Paris is always on the priority list. One of the ultimate and unforgettable food-led city breaks, every trip offers something new and exciting as you roam through the pretty streets of the French capital. We love trying to pick an area of the city to base ourselves in, and explore what is on offer around it. For such a vast city, it can be easy to feel a bit overwhelmed, so restricting yourself to one, or maybe two, Arrondissements can really help –– live a couple of days in your adopted Parisian neighbourhood and really get to grips with all the delicious opportunities on your doorstep. For us, we love the area around the 9th and 10th, which is also handily around Gare du Nord and Gare du l'Est. From the simple Parisian bistros, the buttery rich scent of fresh, warm pastries and bread on the streets in the morning to the coffee shops buzzing around lunchtime. Our perfect day in Paris would consist of brunch at Holybelly and dinner at the historic Bouillon Chartier. In between meals – and you have a choice of 112 Michelin stars across the city! – you can soak up the sights and attractions all around the city, including the Eiffel Tower, Champs-Élysées, the Louvre or take a trip out to the Palace of Versailles.
Frankfurt 🇩🇪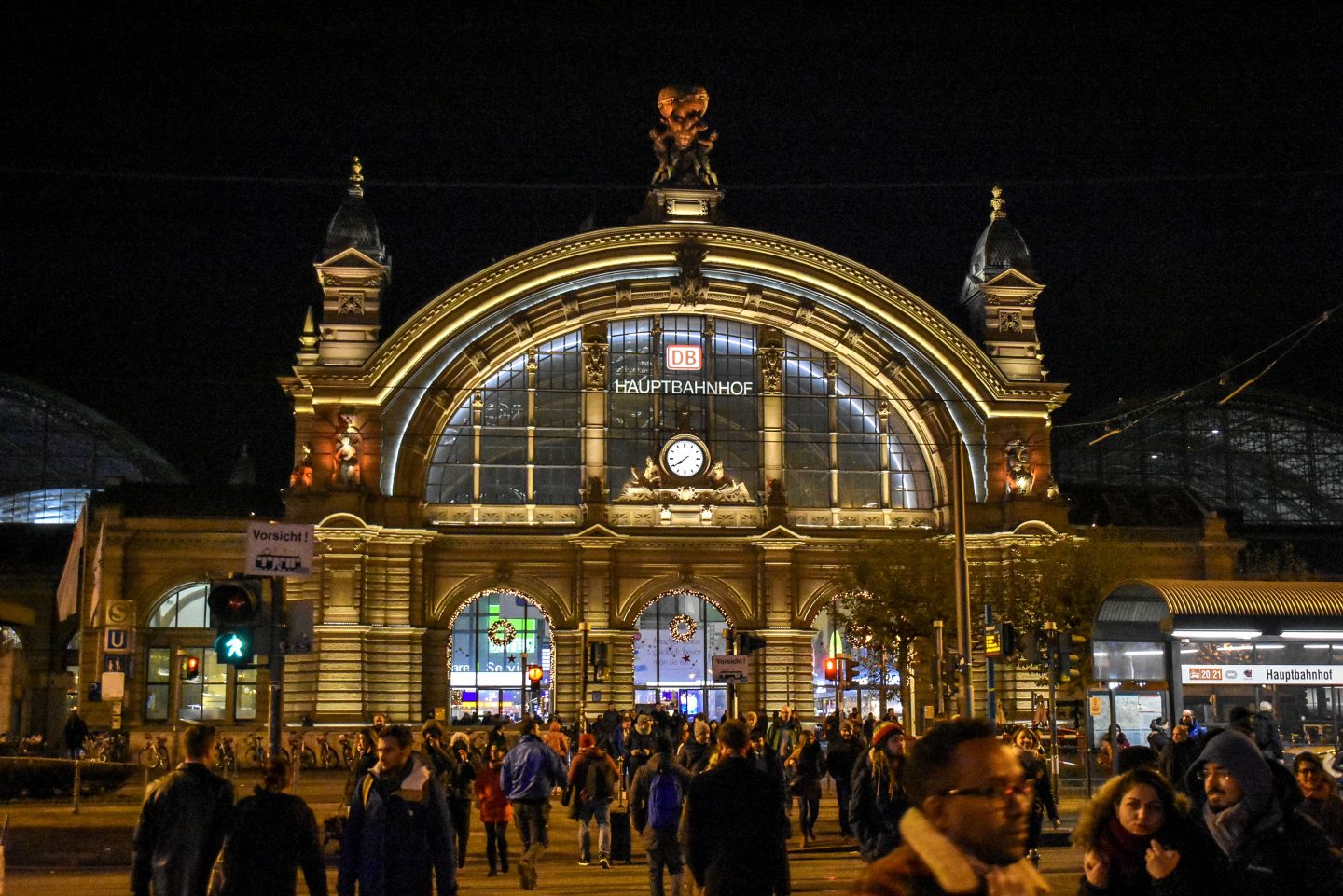 Did you know Frankfurt Airport is one of the busiest and biggest interchange airports in Europe? A financial centre of Germany, Frankfurt is spacious, calm, friendly and fascinating, with a mix of history and heritage with cutting edge architecture and connectivity. Young, vibrant, traditional, historic and modern in equal doses. If you're thinking of a mid-winter getaway, maybe catch one of the famous Christmas Markets dating back to the 1300's, this is for you.
Our first trip to the city saw us visit just before Christmas, captivated by the many festive-themed markets with so many delicious things to try in the Christmas Markets of Frankfurt and Wiesbaden (click to read more!) including frites, fondue, wurst, kartoffelpuffer, dampfnudel and Baumstriezel. Be sure to try a traditional Turkey schnitzel with a Frankfurt Grie Soß – a PGI certified mix of herbs, easily available to buy in the Kleinmarkthalle (read more!) which dates back from the 1950s, but has a history way back to the late 19th century. Read our full guide to Frankfurt here.
London 🇬🇧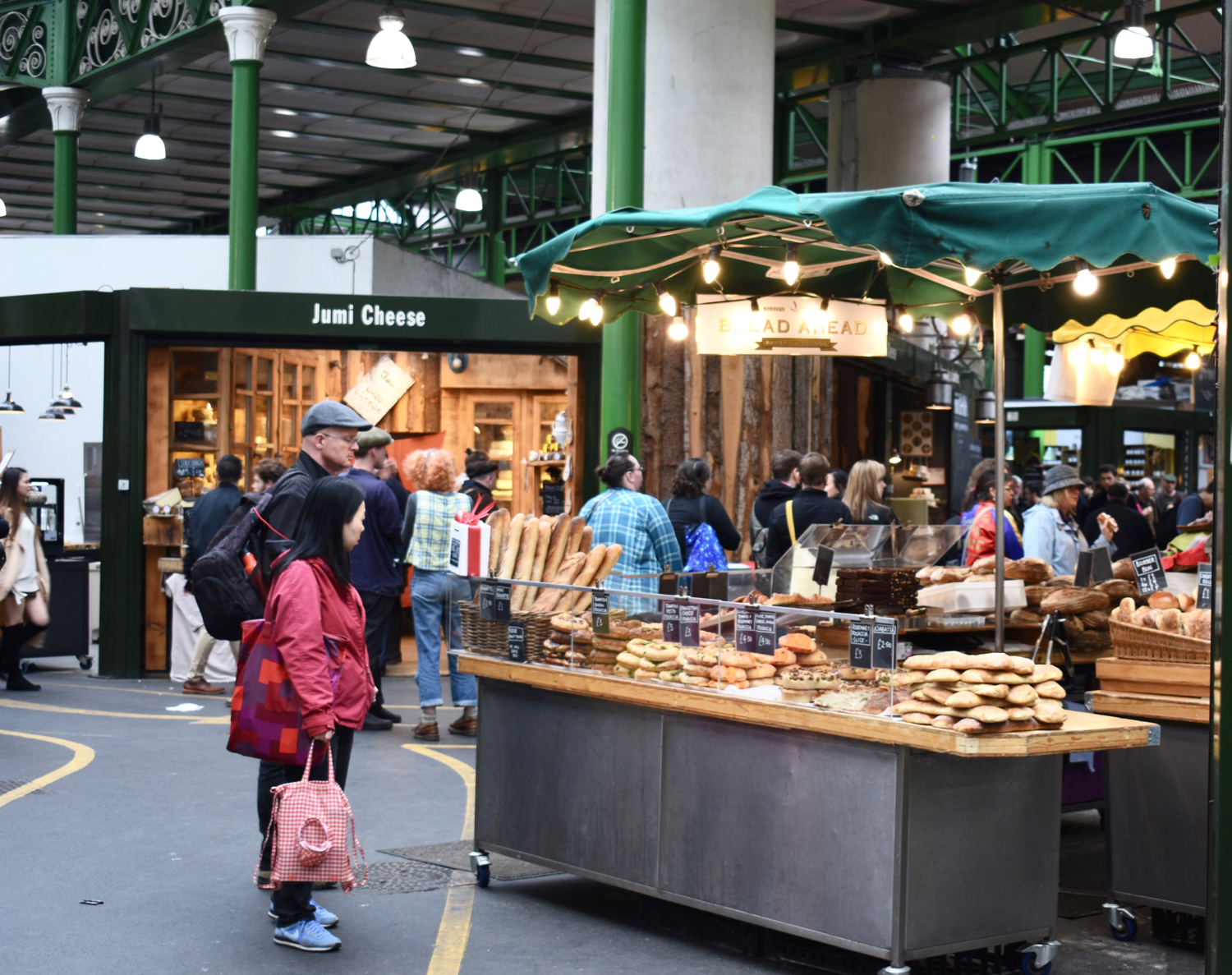 One place to never disregard when you're tempted to go on a food-filled adventure is London. Having lived in the city for several years, we know that London is accessible whatever the budget and however adventurous you are with your tastebuds. London has something for everyone, and it's only approximately an hour's flight from Dublin.
A bit like Paris, we always recommend you pick an area to base yourself in, and try explore it without having to spend precious eating time on the Tube. For somewhere central but a taste of East London, stay around Shoredtich and be spoiled for choice between Smokestak for some great barbecue cooking, Dishoom for their unique take on the Irani cafés of Bombay, Brick Lane for all manner of international restaurants and bars, Padella for affordable but incredible pasta dishes, Hawksmoor for proper British luxury pub vibes or stumble upon Beigel Bake for some iconic salt beef bagels at any time of day or night.
Or for something properly central, stay in and around historic Soho, with so many great small restaurants that local Londoners adore. Grab a martini at Bar Termini, enjoy dinner at Flat Iron, Hoppers or Ducksoup. In the South, around our old stomping ground, Peckham and Brixton are two brilliant neighbourhoods with serious foodie credentials to base yourself in to explore! We have so many London tips, so if you're booking a trip with Aer Lingus, hit us up on Instagram for recommendations! Our London Bucket List post may help start your itinerary.
Bilbao 🇪🇸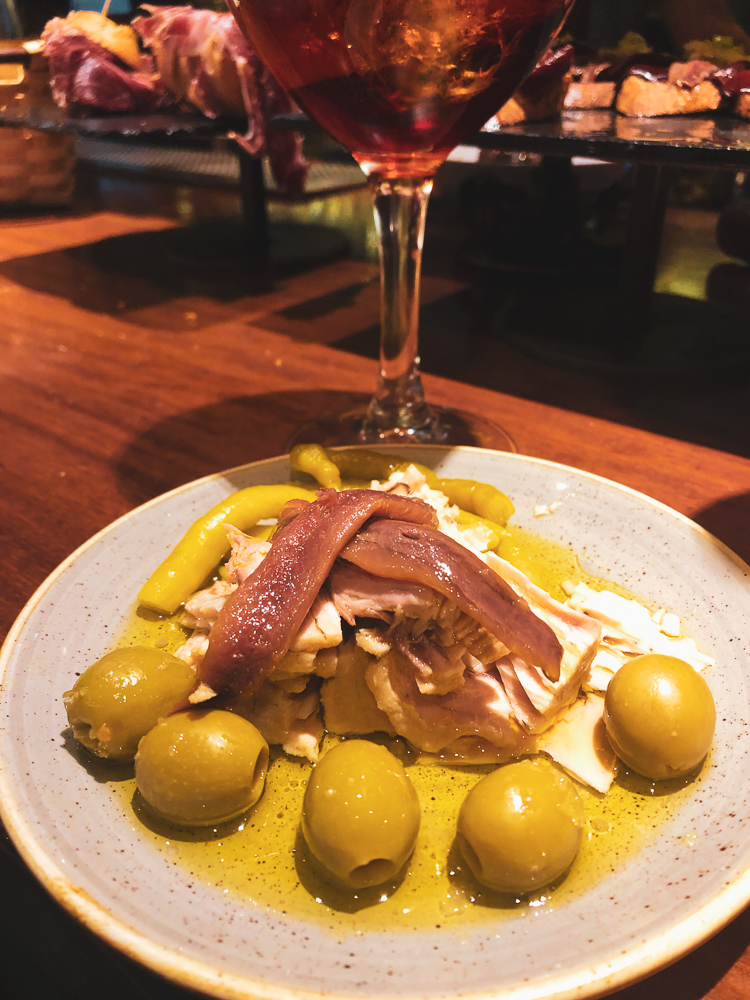 While Bilbao, in the north of Spain, is somewhere we've flown to before, it actually isn't the destination in that region that we explored ourselves. It is, however, the perfect excuse to enjoy a two-destination holiday to ease into travelling once again: Bilbao and nearby San Sebastián-Donostia. San Sebastián is gastronomic heaven for us, and probably Europe's ultimate destination for food lovers and dining adventurers like ourselves. From meandering around the old town enjoying the pinxtos bars, eating small bites along the way, to sipping local ciders and sparkling wines like Txakoli, you will have the most wonderful experience. Find out more about our visit to San Sebastian (two years ago this month!) with Aer Lingus here.
Brussels 🇧🇪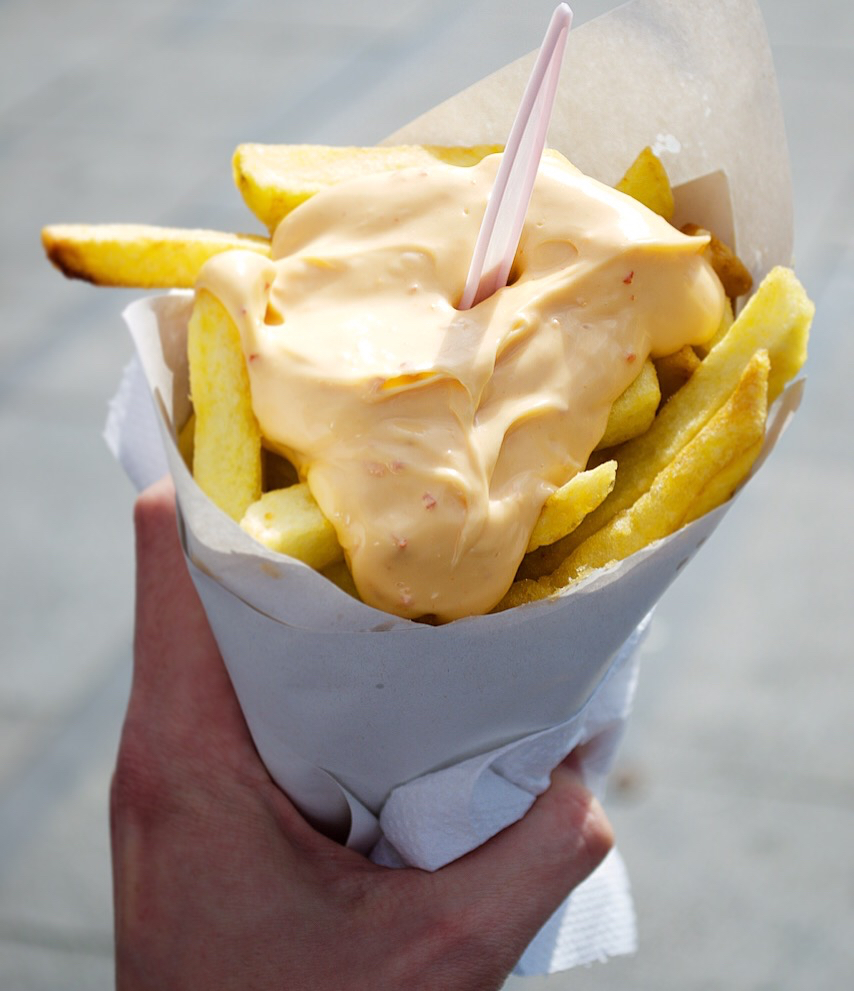 Forever one of our favourite destination in Europe, and one of the cities we've visited the most, Dublin is well connected to the Belgian capital with daily flights to the heart of Europe. If you thought Brussels was just the EU well prepare for us to help change your mind. We like to call Brussels "our Paris", the little sister or little cousin of the French capital, with so much of the same draws: incredible food, abounding art, stunning architecture and just that wonderful Continental European joie de vivre. The home of our beloved Belgian fries (here's where to find the best!), a city with great beers and some deliciously indulgent treats from chocolates to waffles available all around. We also consider Brussels to be a city that's one of the best in Europe to navigate seamlessly –– check out our Ultimate Guide to Brussels! If you're into beer, here's also a post on some of the best Beer Bars in Brussels. Travel: 8 Bars You Need To Visit In Brussels
Amsterdam 🇳🇱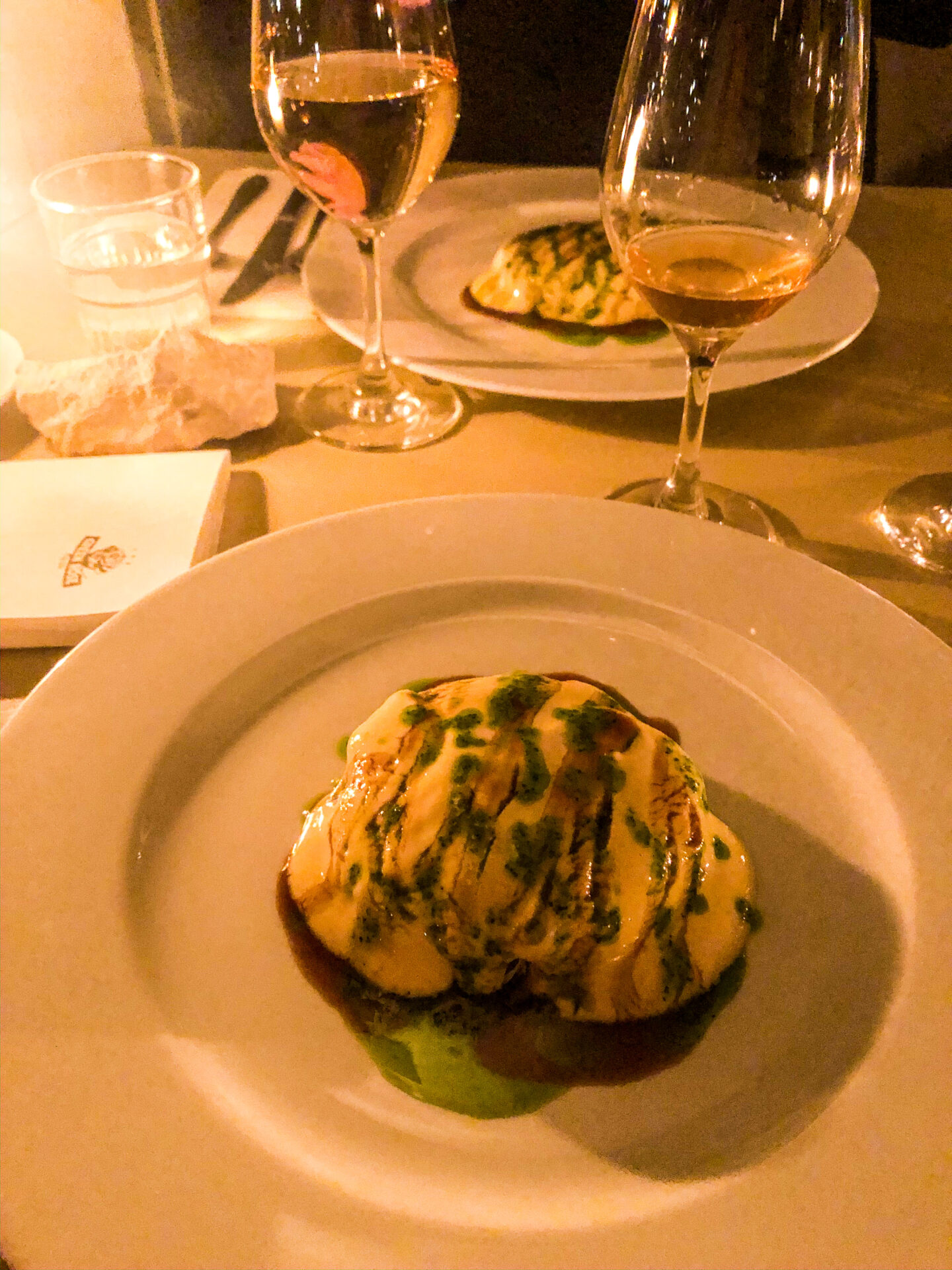 One of the last places we visited before the pandemic and one we are planning a return visit to very soon is Amsterdam. What a wonderfully laid-back, accessible and relaxing city to enjoy between winter and spring? Walking along the canals, cycle around the city, do as the Dutch do and feast on delicacies such as Poffertjes (mini Dutch pancakes dripping in butter and dusted with icing sugar), maatjes (or soused herrings) or Bitterballen (deep fried balls of thick beef stew). If none of those sound up your street, be in no doubt, as great brunch and natural wine spots like Schuurmanoomkensgrassotti (yes that is the full name) or Binnenvisser are ideal from sundown for wines and small plates. Or, if you fancy, pick one of the 20 Michelin-starred restaurants for something more of an experience. Amsterdam also has a strong collection of the more value-focused high-end dining Bib Gourmands, too.
And we are also looking at taking some first-time trips soon to places we've yet to visit, such as…
Rome 🇮🇹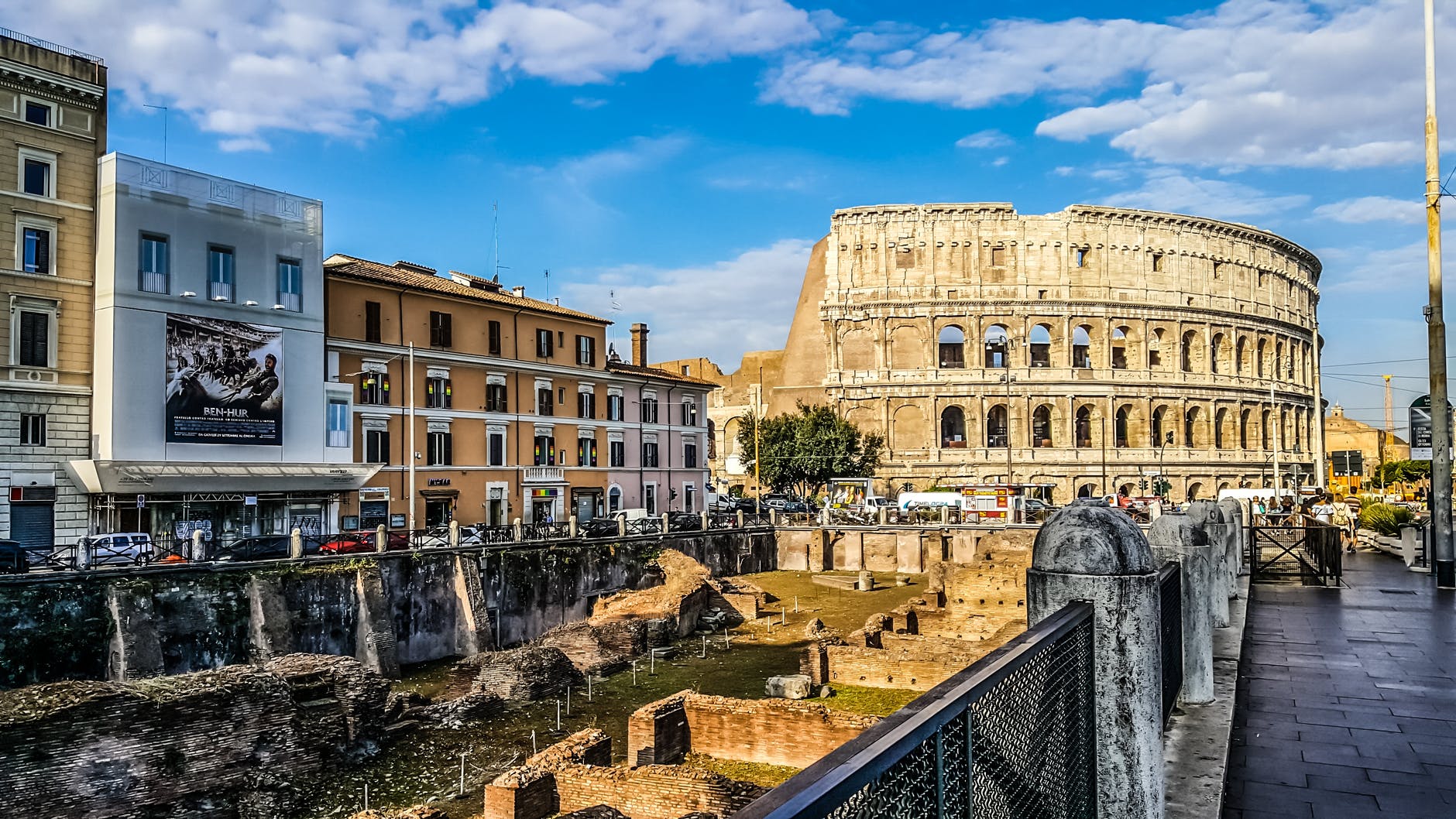 We know, we know, two food lovers who have yet to step foot on Italian soil? It's so long overdue, but where do you start? How do you take those first steps into the food paradise that is Italy? Well probably best to start at the capital, which is served daily via Dublin with Aer Lingus. But 2021 will be the year we finally make it to this country, in fact between 2021 and 2022 it will be more than once, thanks to a certain EBU-organised song competition taking place there in 2022! And chances are Milan may even be the host city –– luckily Aer Lingus connect Dublin and Milan daily, too!
Berlin 🇩🇪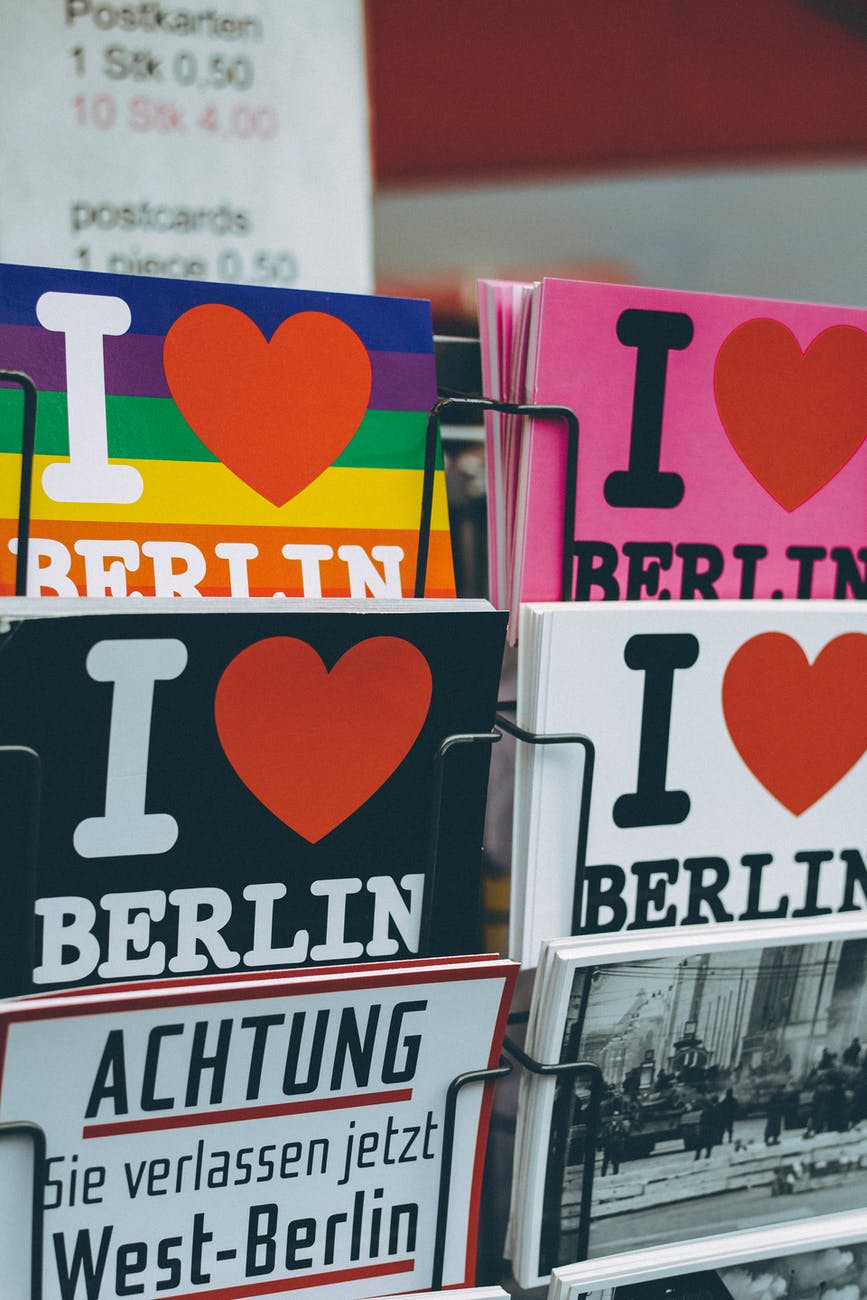 Another major European destination we haven't been to together, but one we are very keen to visit at some point soon is Berlin. A city known as a plant-based haven, due to the massive number of vegans currently living there, Berlin is a city on the up where food is concerned. Not to mention 23 Michelin stars abound in the city – a handful more than Rome has! – 17 of which are one-starred, including one which is entirely vegetarian. Food aside, Berlin also boasts one of the best nightlife scenes in Europe, so after a great feed, you can dance the night away!
Aer Lingus has a fabulous range of September offers on over ONE MILLION seats on direct routes to delicious destinations across Europe, from as little as €29.99! Book by midnight Thursday 29th September 2021 for travel between 1st October 2021 and 17th February 2022. Visit aerlingus.com now!