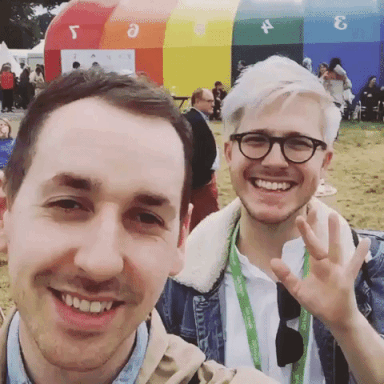 We are GastroGays, a blogging duo consisting of Russell James Alford and Patrick Hanlon. We're both originally from Ireland and having spent four years in London growing all things GastroGays we're now based back in Ireland, where it all began…
From Then to Now…
We met while studying in Dublin City University (DCU) in 2010, and have been inseparable and insufferable in equal quantities since. We started the blog in 2013 with the intention of sharing our bucket list of restaurants and bars around Dublin city. However, our work circumstances changed and so did our location. As you can imagine, having been recent graduates during a huge financial crisis, Dublin was a really tough place to be professionally. Though our blog found its feet in the tough times of austerity Dublin, it flourished in London and we really found our voice there. But all good things come to an end and in mid-2017 we relocated back to Ireland, packed in our jobs and decided to turn GastroGays into our main job as we entered our fifth year of blogging. No looking back…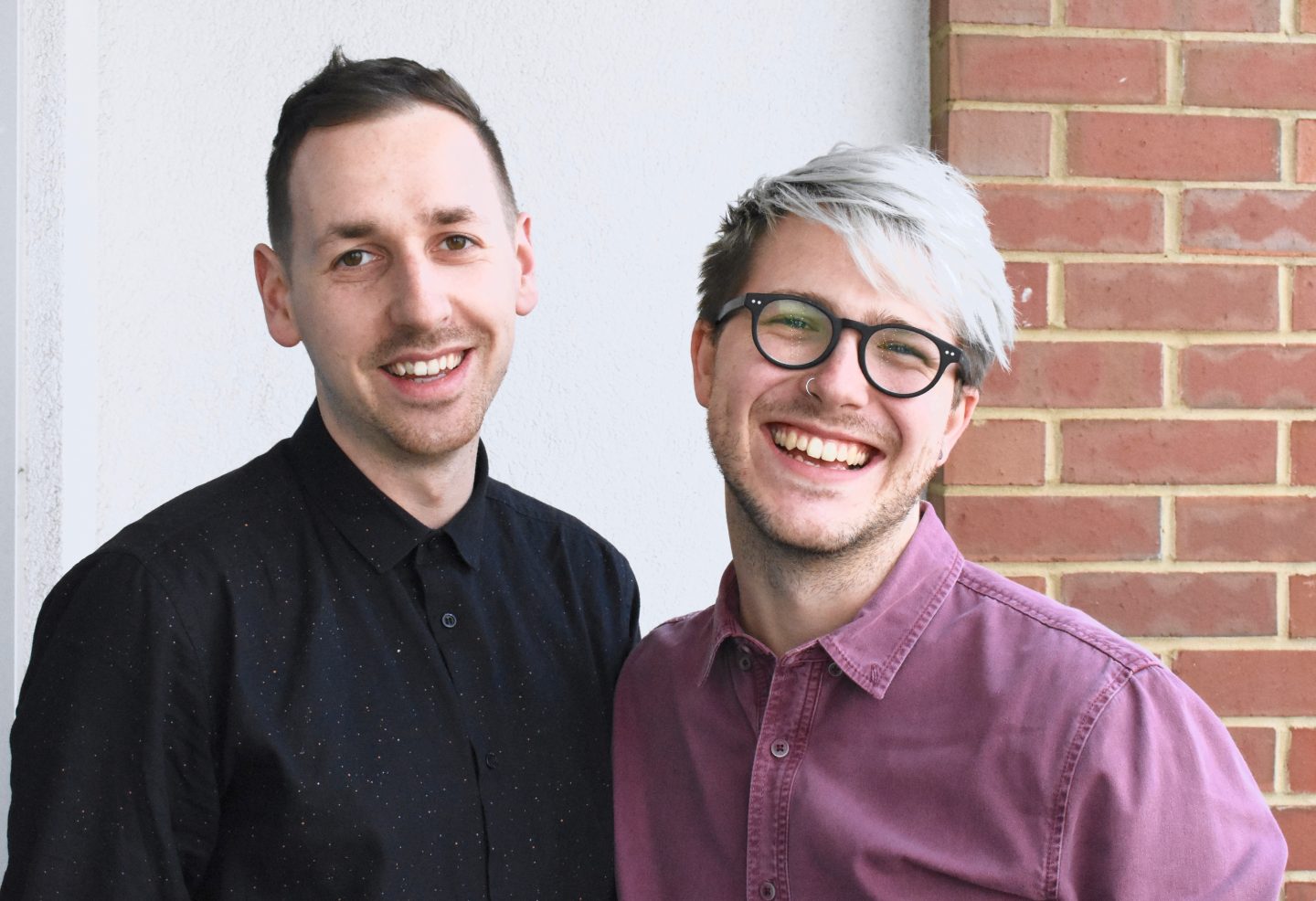 What We Do!
So what is GastroGays all about? Well, three things: Food. Travel. Eurovision. Our raison d'être is food in all its various forms and our passion and expertise is food-led travel. Then, as huge ESC fans we also segue Eurovision on our platforms as often as possible!
For food, we develop our own recipes, write features about products, trends, restaurants (note: we don't do restaurant reviews and don't accept complimentary meals out of the blue) and basically tell the story of our lives in food through this online platform.
With travel, we produce travel guides to different destinations (usually Europe-specific, almost always with a '48 Hours In…' slant and filled with food, drink and activity recommendations) and we also pick up on trends, traits and unique tidbits along the way to write about.
In terms of Eurovision, we're basically just super fans who have somehow become super experts. We live and breath the contest year-round, not just as it rolls around each May. We follow it through the year, we re-watch old contests every weekend, we do YouTube videos, we write travel guides to host cities, and we share lots of Eurovision related content on our Twitter in particular. Our goal is to re-appropriate the ESC for a younger audience and encourage more and more people across Europe to engage with Eurovision, a contest that's continuously evolving in exciting ways.
Other Avenues
As well as writing here, we're prolific freelance writers too! We've actually held different media jobs for the guts of the past decade; Patrick's worked as a lifestyle journalist, in PR, social media management and as a copywriter; Russell has held jobs in both radio and TV in BBC and ITV plus lots of other media projects. We wrote a recipe column in Gay Times Magazine for three years and we've had commissions published in The Irish Times, The Independent, BBC Good Food, Aer Lingus Cara Magazine, FlyBe Flight Time and GNI Magazine to name a few. On radio, we've appeared on RTÉ Radio 1, 2FM, TodayFM and BBC Radio London several times.
We are also now on TV! In December 2016 we joined the line-up of kitchen talent on TV3's Six O'Clock Show – we were actually the debut cooks for the newly-relaunched weekday magazine show. We appear every month or so with a new recipe and cook it live in the kitchen for the presenters and guests. You can catch up on some of our recent appearances by watching below!
Worth Noting…
We're not trained chefs; we're proud home cooks. While our parents offered us an insight into the basics of cookery, it was when we were released to the world and living away from home that our interest was heightened, passion piqued and our abilities developed. Pretty much hand-in-hand, we ate up cookbooks, TV shows and as much hands-on experience as we could to foster our voracious love of food.
We believe that food should delight your tastebuds, satisfy your hunger and feed your soul, but it's worth being very smart about what you're eating too. Eating, drinking, cooking and preparing isn't a chore (though clean-up is always a nightmare) – it's a joy and we want to make it as pleasant and easy as possible for everyone. Our niche is usually classic recipes with an updated twist or much-loved comforting foods that are brought into the modern day with a signature slant. We're all about comfort, flavour and having your cake and eating it too. We don't do anything to excess, but we will encourage butter, gin, dessert and wine (not always in that order, but that could work too) whilst always shouting about great Irish produce and cooking from scratch.
We love to dine out, and do so as a treat, but it's not an overwhelmingly regular occurrence. If we love it, you'll see it on our Instagram. If we really love it, we'll drop by again and again then write up a little review for here. That's our practice. We can't be bought by PRs, marketing executives or restaurants themselves. We don't accept comp meals out of the blue in return for coverage. We don't turn up to every event we're asked to. We're choosy and we retain total editorial control. More about our press and review policies here. We are however open to working with brands and developing content if it's a natural and organic fit for us.
Contact us!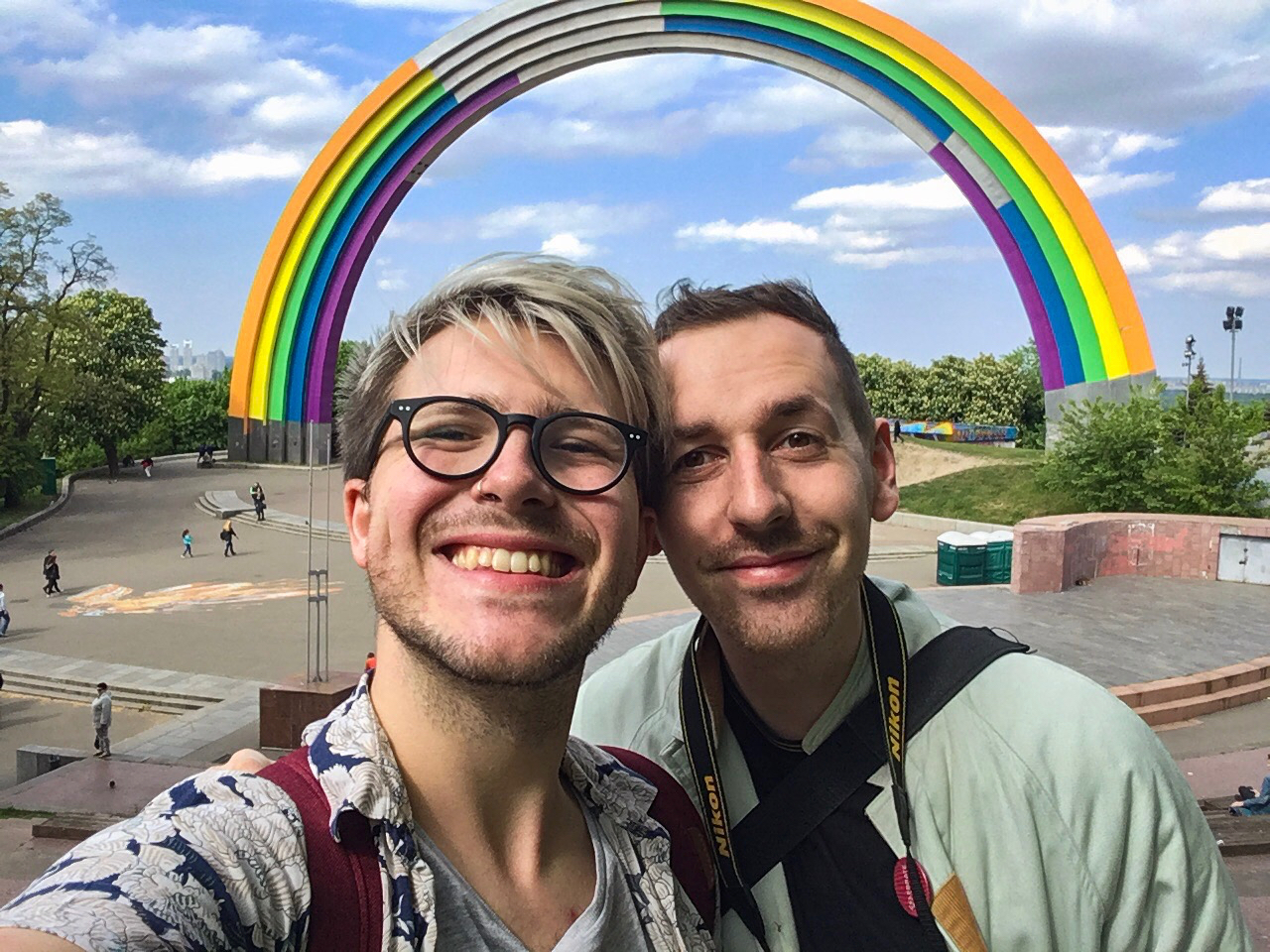 The best part of blogging is being in constant conversation with people who love food and drink as much as we do.
Just drop us an email or a tweet if you want to chat or work with us.
Sign up to our newsletter to get a broad overview of what we're up to every month, too!