Sweden's second city, Gothenburg – Göteborg as its known in Swedish – is a city on the country's western coast with so much to offer. A fiercely vibrant city, with neighbourhoods each displaying their own individual characteristics, offering something for everyone who visits, plus a city full of of fantastic food, drink and culture for locals and tourists alike. Want to know how to spend 48 hours (or two days) in the capital of West Sweden? Here's our travel guide to the city of Gothenburg…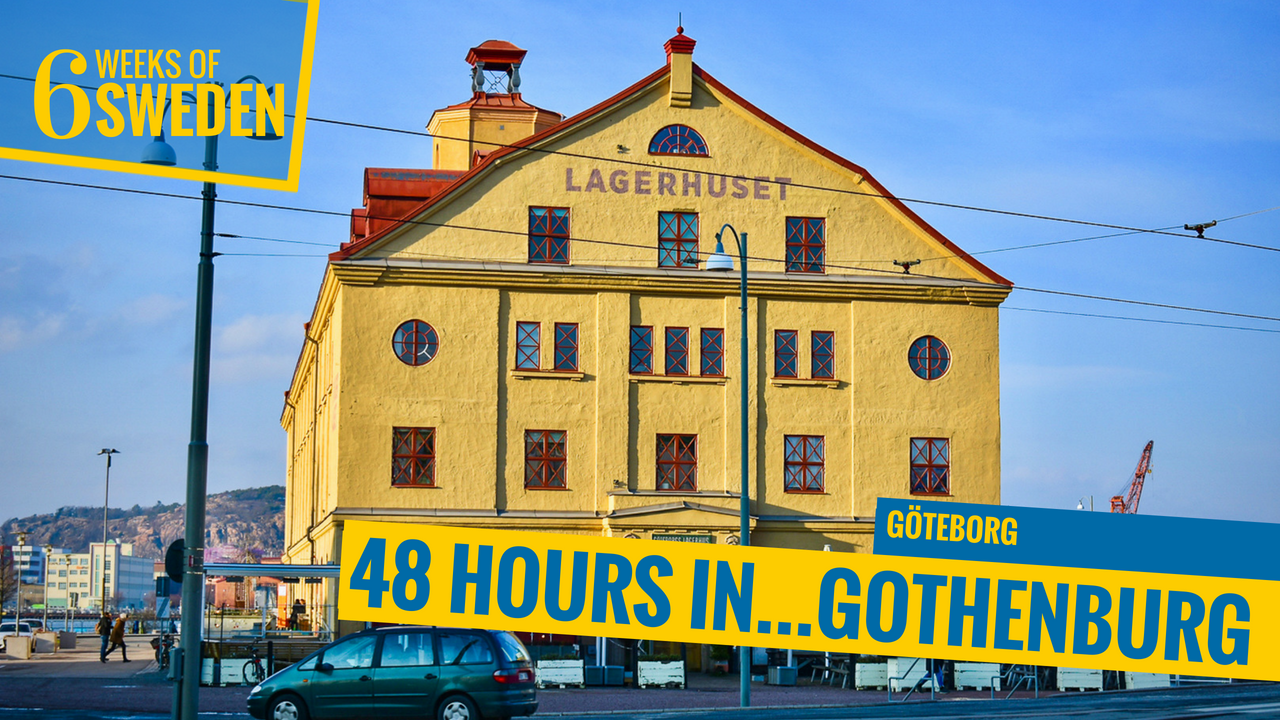 Gothenburg or Göteborg?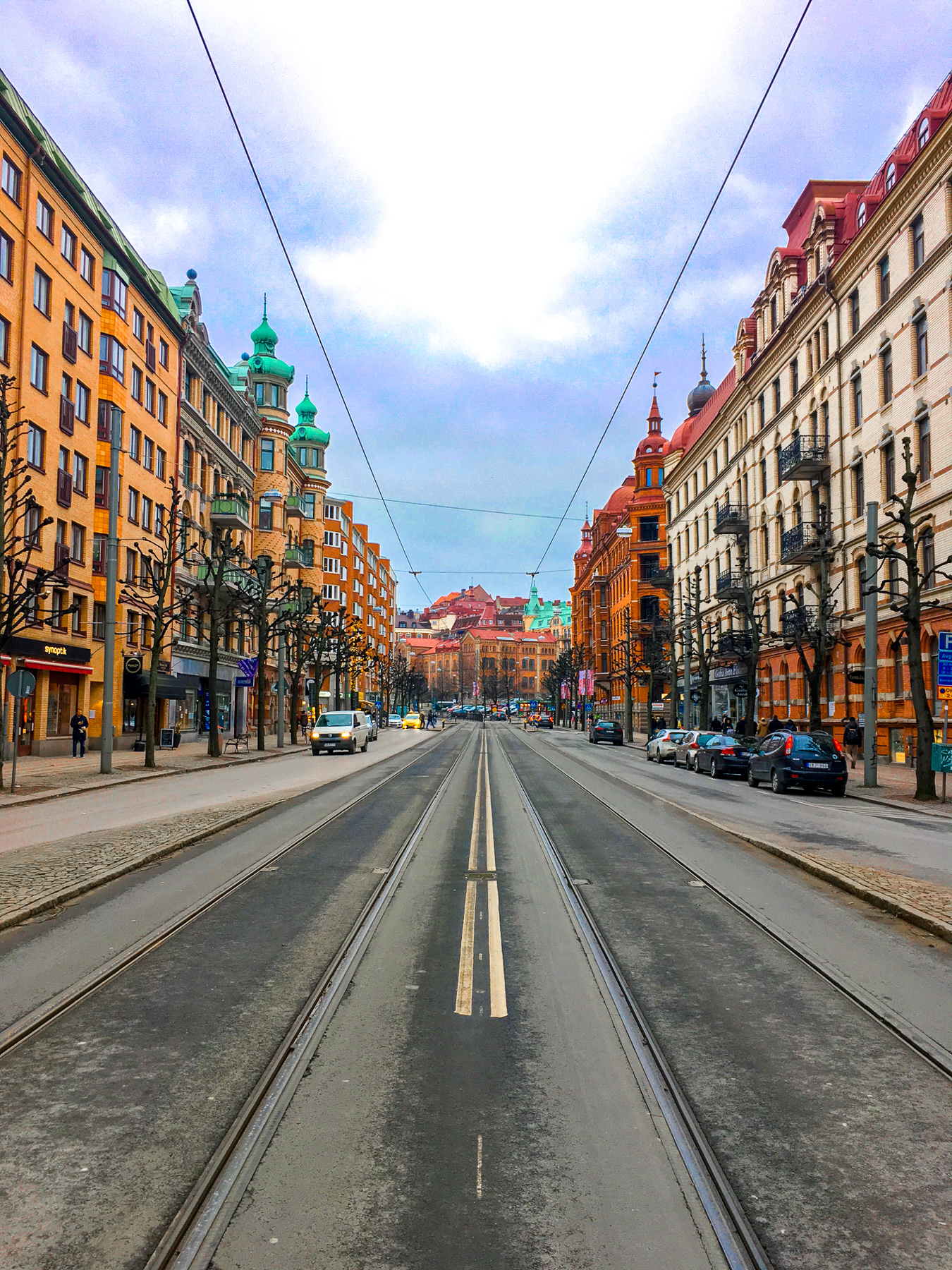 We guess we understand this difference coming from a country, Ireland, which has different names for different places – one English and one Irish. So, what you need to know is: Gothenburg is the name of the city, but that's the Anglicised name. Swedes refer to it by its name in Swedish 'Göteborg'. If you know a little Swedish, you'll know that the hard 'G' in the English 'Gothenburg' does not apply to 'Göteborg' and that 'borg' is not pronounced like 'burg' again because of soft 'g's. So, what does it sound like? Well it's pronounced: 'yacht-a-boree'.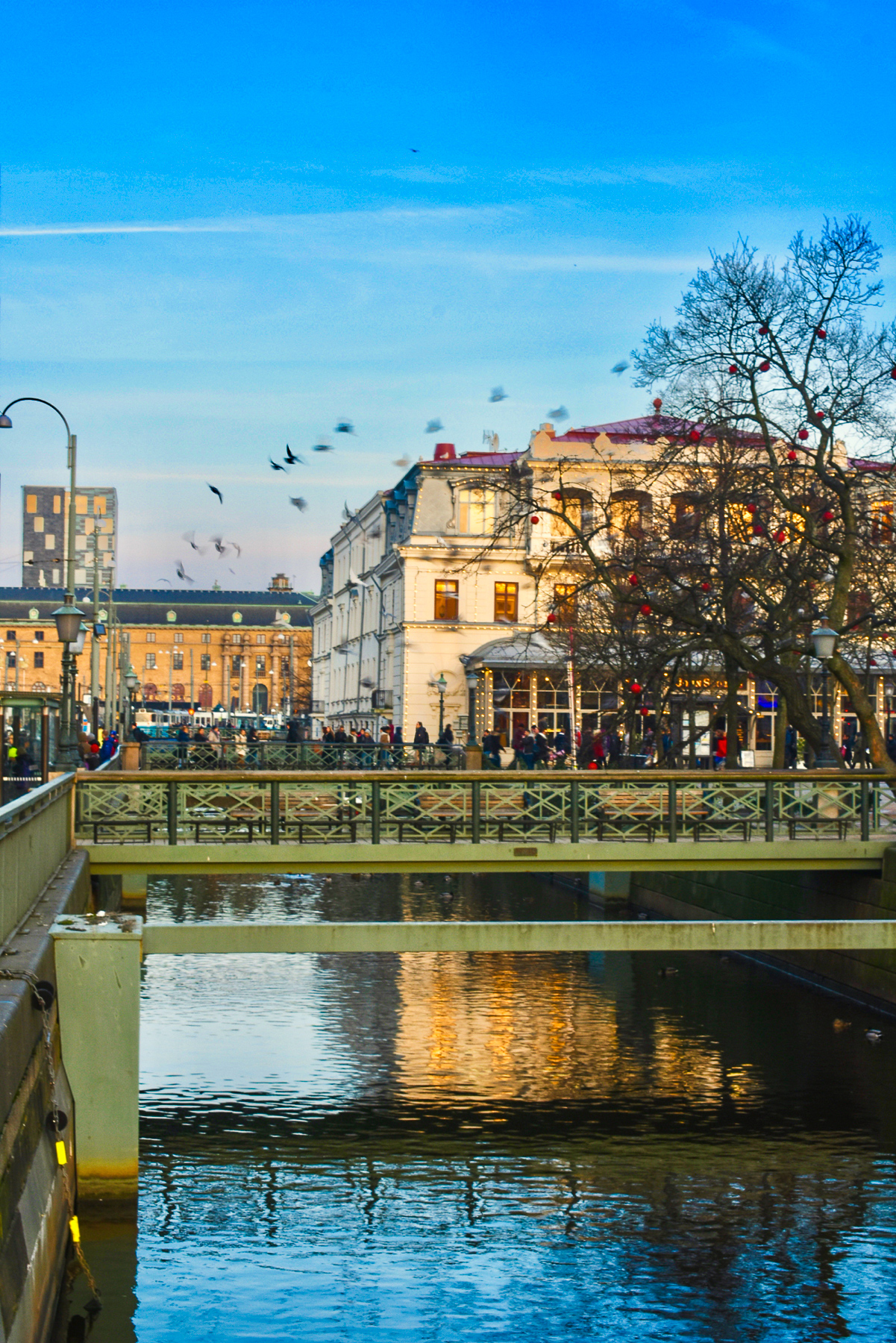 Don't get too bogged down by this, Gothenburgers are more than happy to say 'Gothenburg', but it's nice knowing the difference. We're learning Swedish with DuoLingo, so we pretty much always use the latter, but that's just us!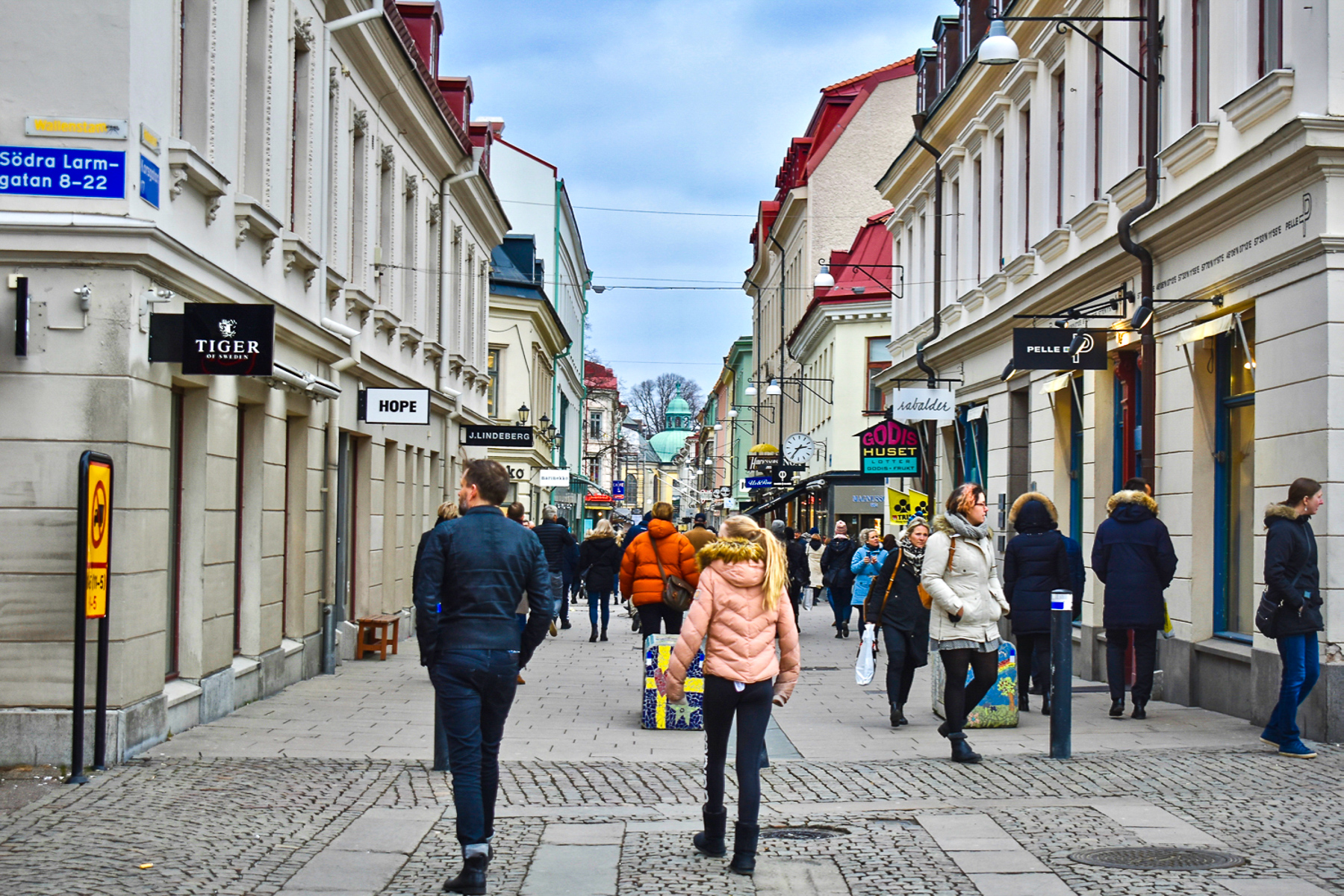 What to See in Gothenburg
To understand the history of Sweden's second city, which has been around since the early 1600s, visit Göteborgs Stadsmuseum. Located on Norra Hamngatan, a few minutes' walk from central station. This is the city's history and collectible museum, documenting many different stages in the life of the city, from the origins, through the tough 1700s towards the transformative 19th century and the Enlightenment, each stage pointing towards the modern människor (people) and mindset which makes up Gothenburg today.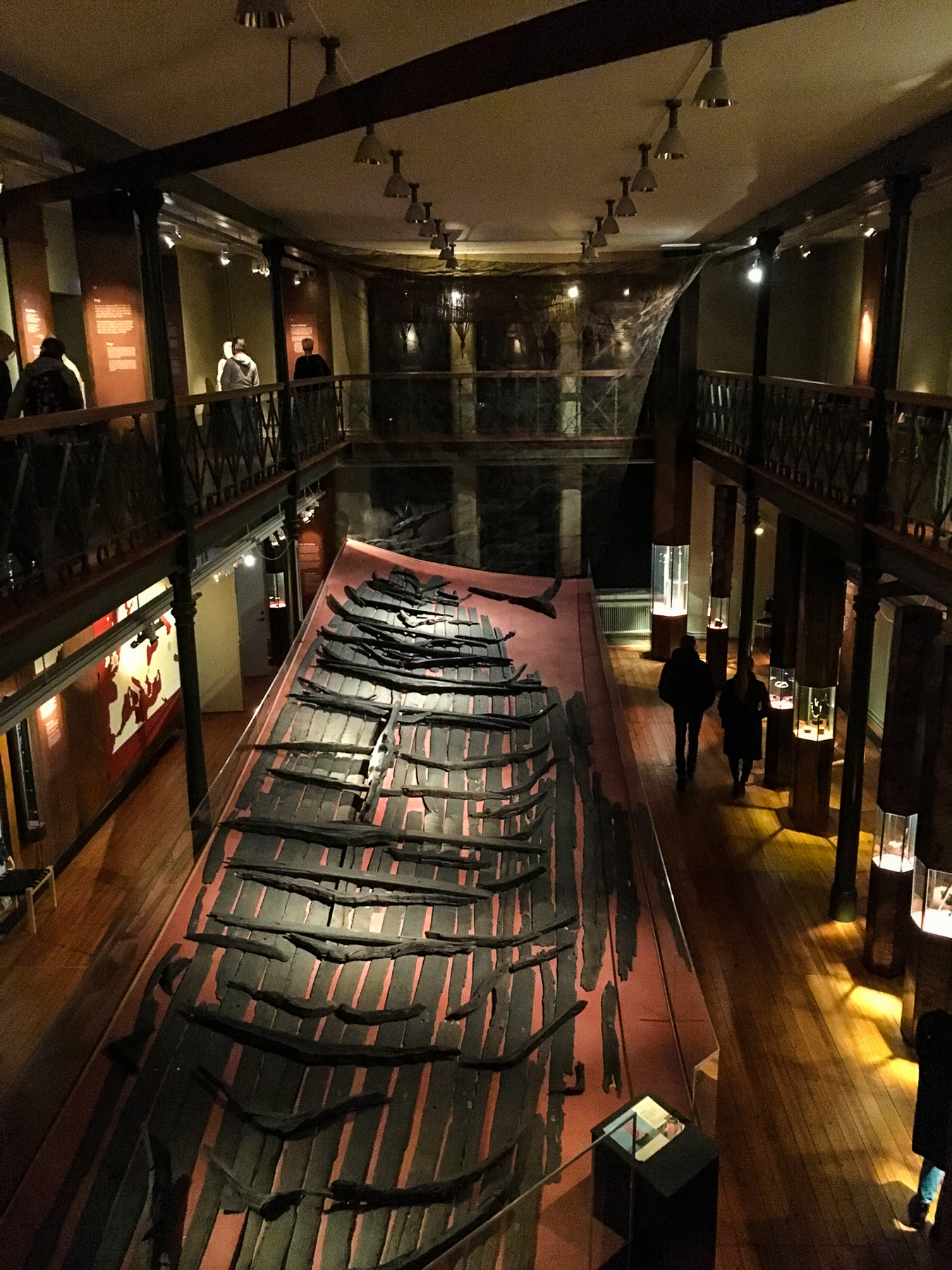 There are also special exhibitions, like one documenting the Viking history of this area of Sweden, and other seasonal or visiting exhibitions which change two or three times yearly. Well worth spending about 90 minutes walking through, entry is 60SEK (€6/£5) per person and it's open every day of the week 10am – 5pm except Monday. Late hours 'til 8pm available on Wednesdays.
Fine Dining in Gothenburg
We visited two of the seven Michelin-starred restaurants in the city, which is normally not like us. But we've been writing a lot for Visit Sweden LGBT over the last year or so and we've written about these restaurants a couple of times before so couldn't resist trying at least one. And when we tried one, we felt we needed to try another. Both Bhoga and Koka are amongst the most affordable of the city's seven starred spots, so here's a little more info about each place and what we tried.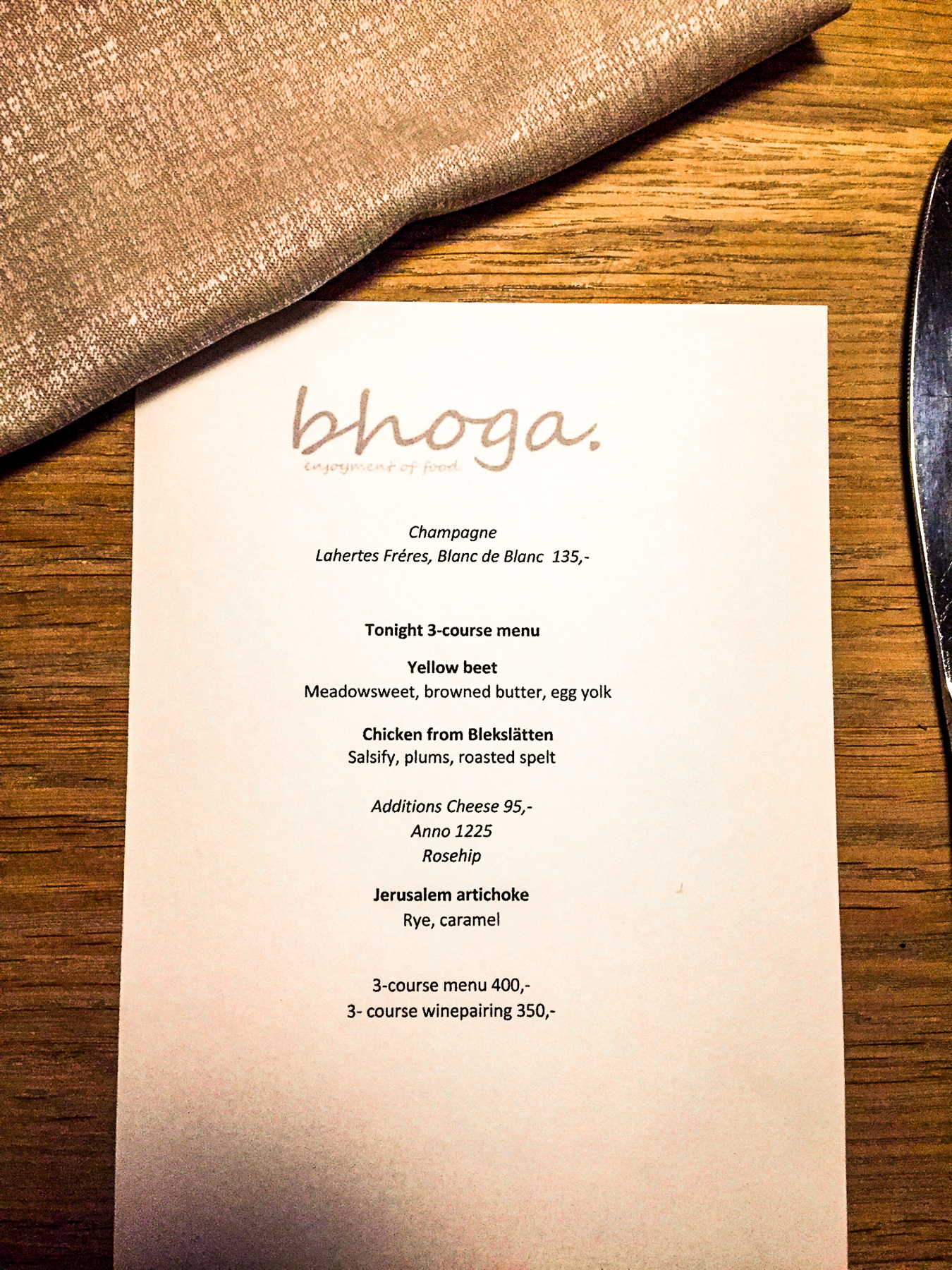 Bhoga really reminded us of some of our favourite places at home in Dublin. Small, well-formed, expertly staffed and serving a simple but seriously delicious menu – kind of like a Scandinavian Etto.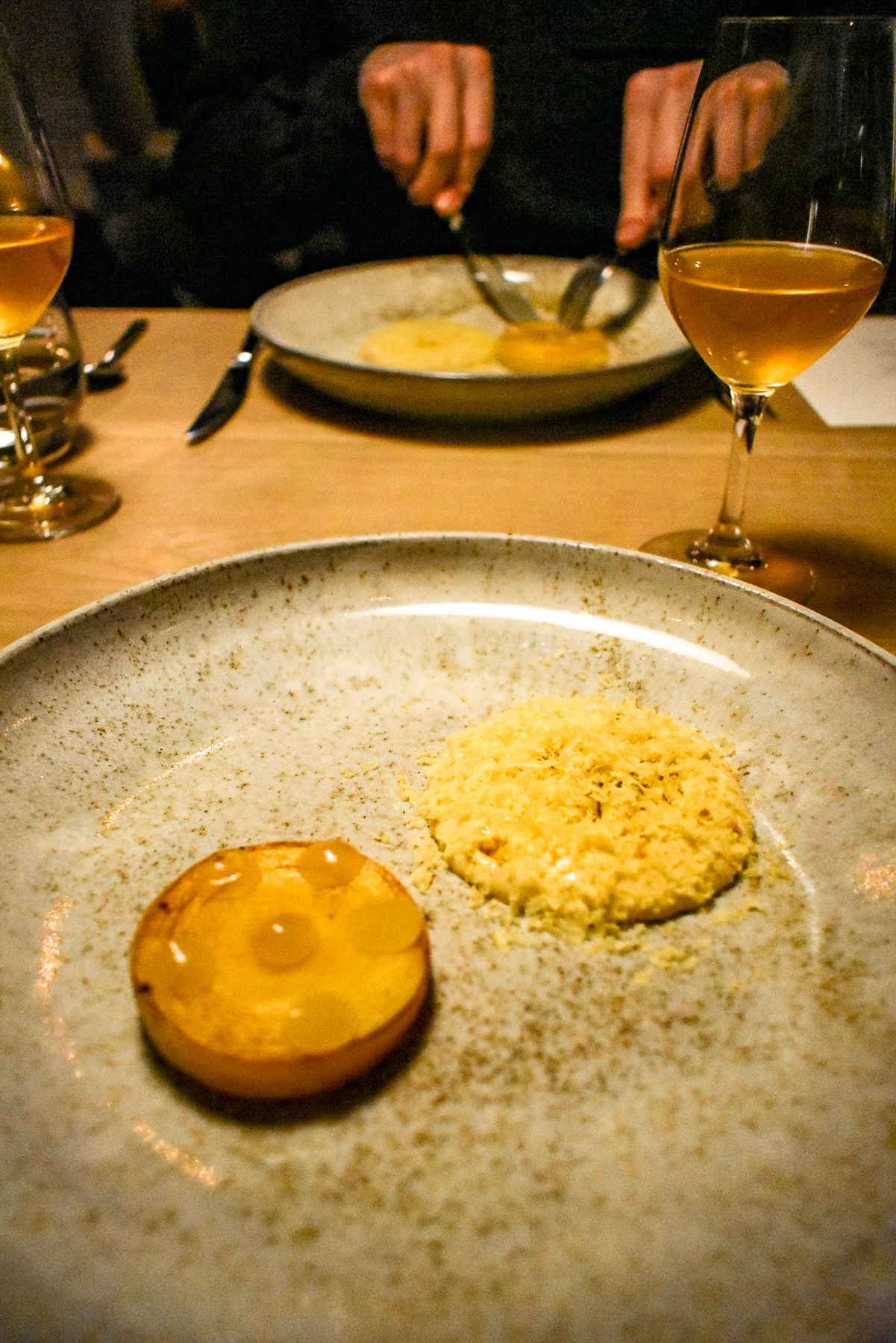 Bhoga allows the local farmers and producers to make up the menu. Run by local chefs Niclas Yngvesson and Gustav Knutsson, Bhoga is all about local and seasonal and sources everything from producers around their patch of West Sweden, so when we tried in the depths of winter there was an emphasis on meat, grain and root vegetables, rather than the ample green brassicas, edible flowers and sweet fruits you might find on their summer menu.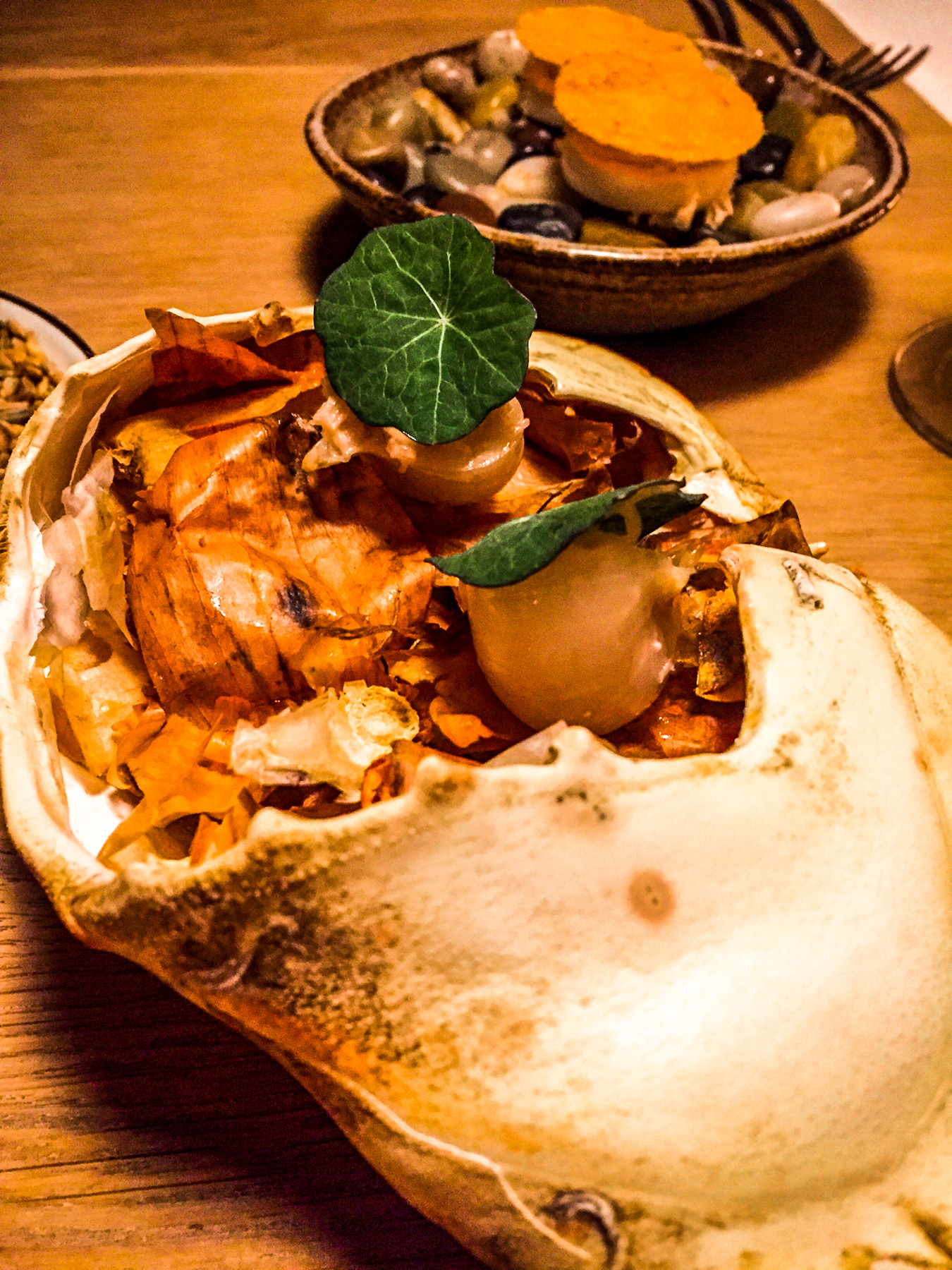 The five-course tasting menu is the staple, and there's also a large seven-course, and even larger nine-course option (all available with wine pairings if you wish), but we had a special three-course tasting menu with a duo of different natural wines, one orange wine and one red.
To begin, we had a dish of yellow beat with meadowsweet, browned butter and grated egg yolk followed by a chicken dish with salsify, plum, liver, jus and roasted spelt. Dessert was a flavour revelation – Jerusalem artichoke ice-cream with sweet rye and caramel. You think it won't work, but it does, especially with everything together in each spoonful. "Why Jerusalem artichoke in the dessert?" we asked, to which we were told "well, we couldn't do chocolate as it doesn't grow in Gothenbug". Touché.
The staff are truly exceptional in Bhoga, which is exactly what you want from a place that's sending out plates of this calibre. There's nothing worse than so-so service that sours the magic created in the kitchen en route to your table. We would venture to say Bhoga is the best restaurant we've dined in this year – and we don't give away that kind of praise lightly. A ten-minute walk from Centralstation and sitting on Norra Hamngatan, Bhoga closes on Sunday and Monday.*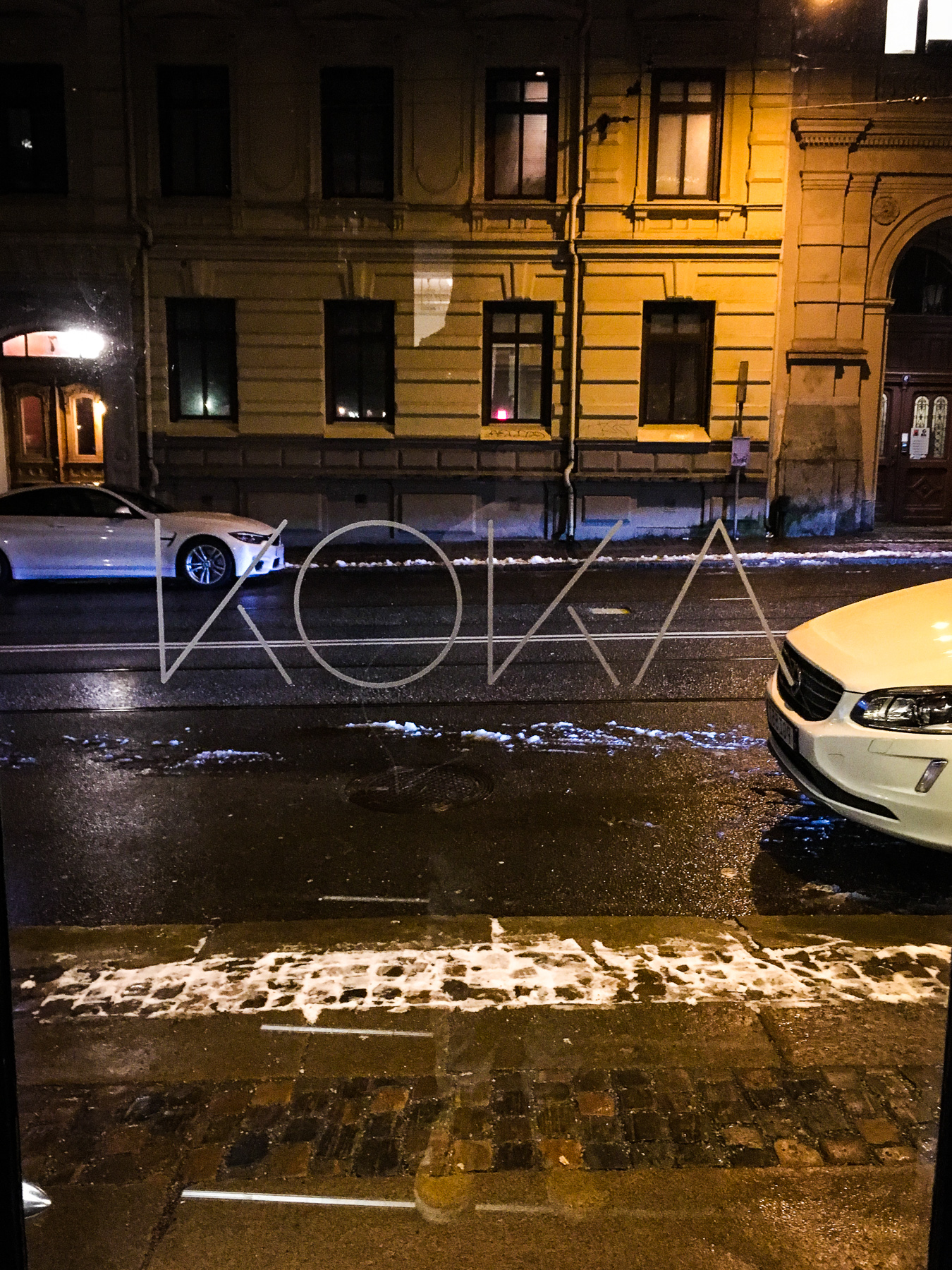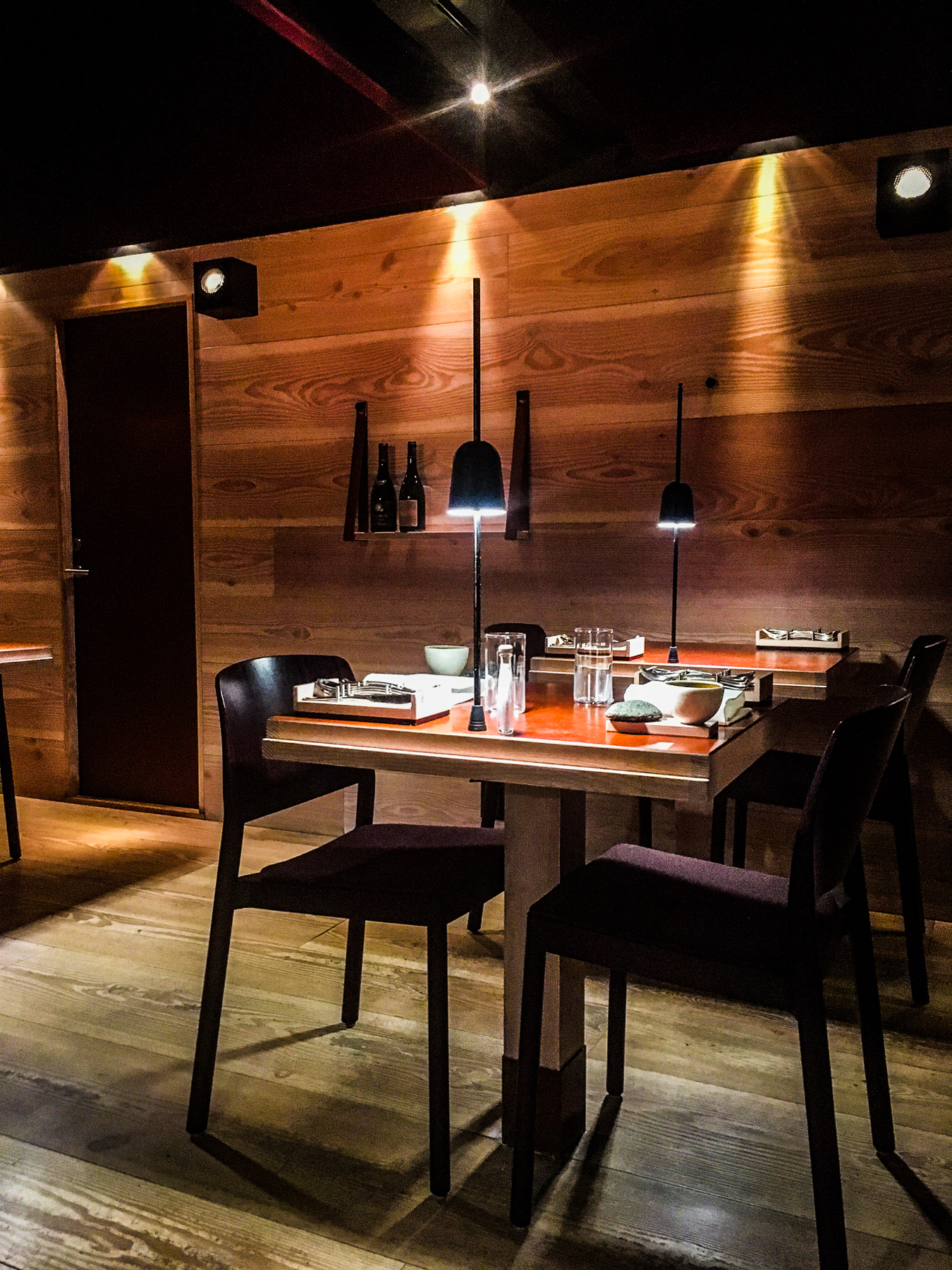 Koka is another excellent spot to try out. Wooden walls and floors, dark low level lightning, with modern touches throughout- it's a place that makes you feel instantly that you're experiencing somewhere special. Upon booking, you choose the number of courses you wish to eat- 3, 5 or 7 courses- partially so the kitchens staff know what to prepare, but also to allow your waiting team to reveal the menu from under the cutlery board! A nice slick touch.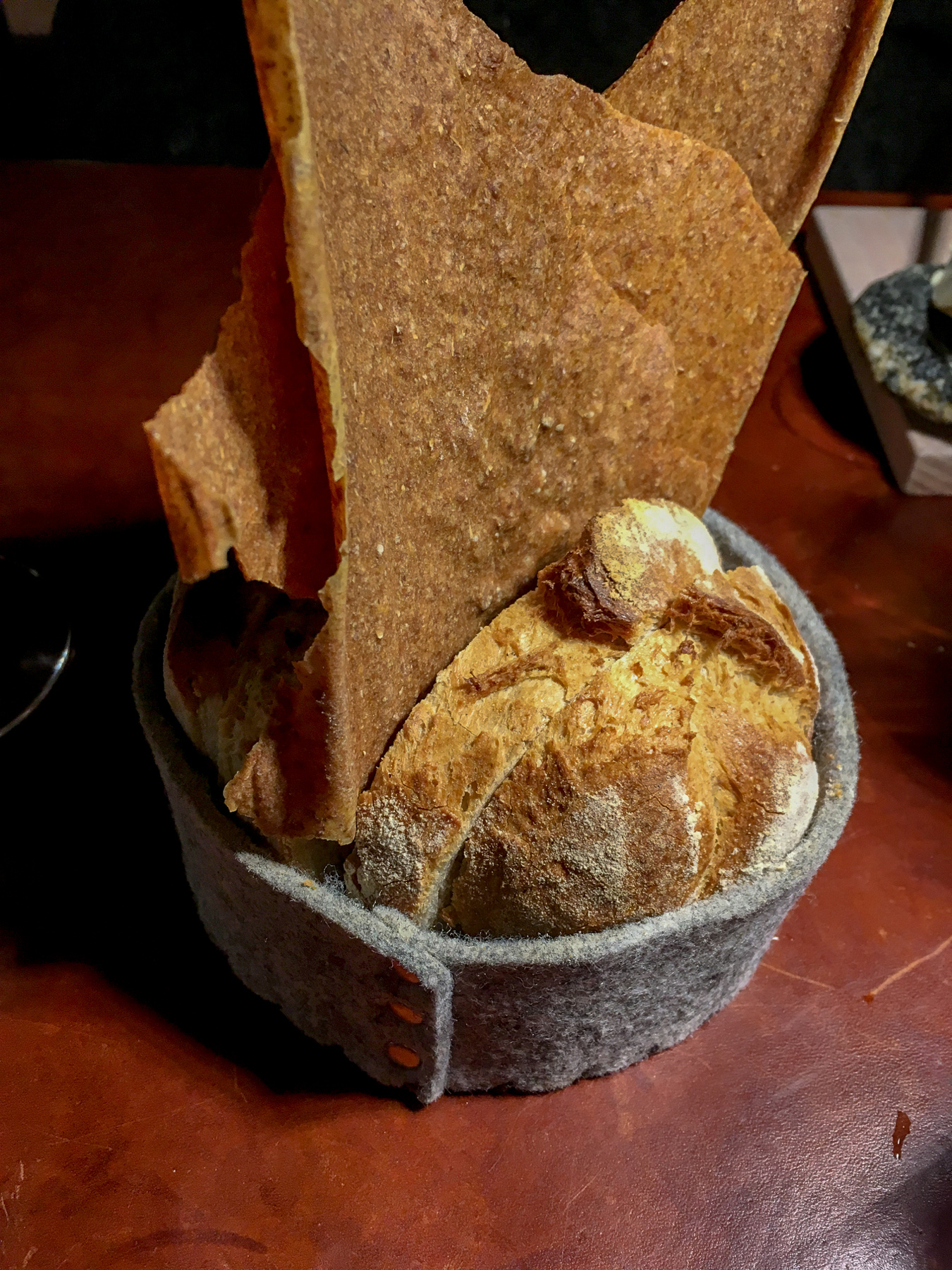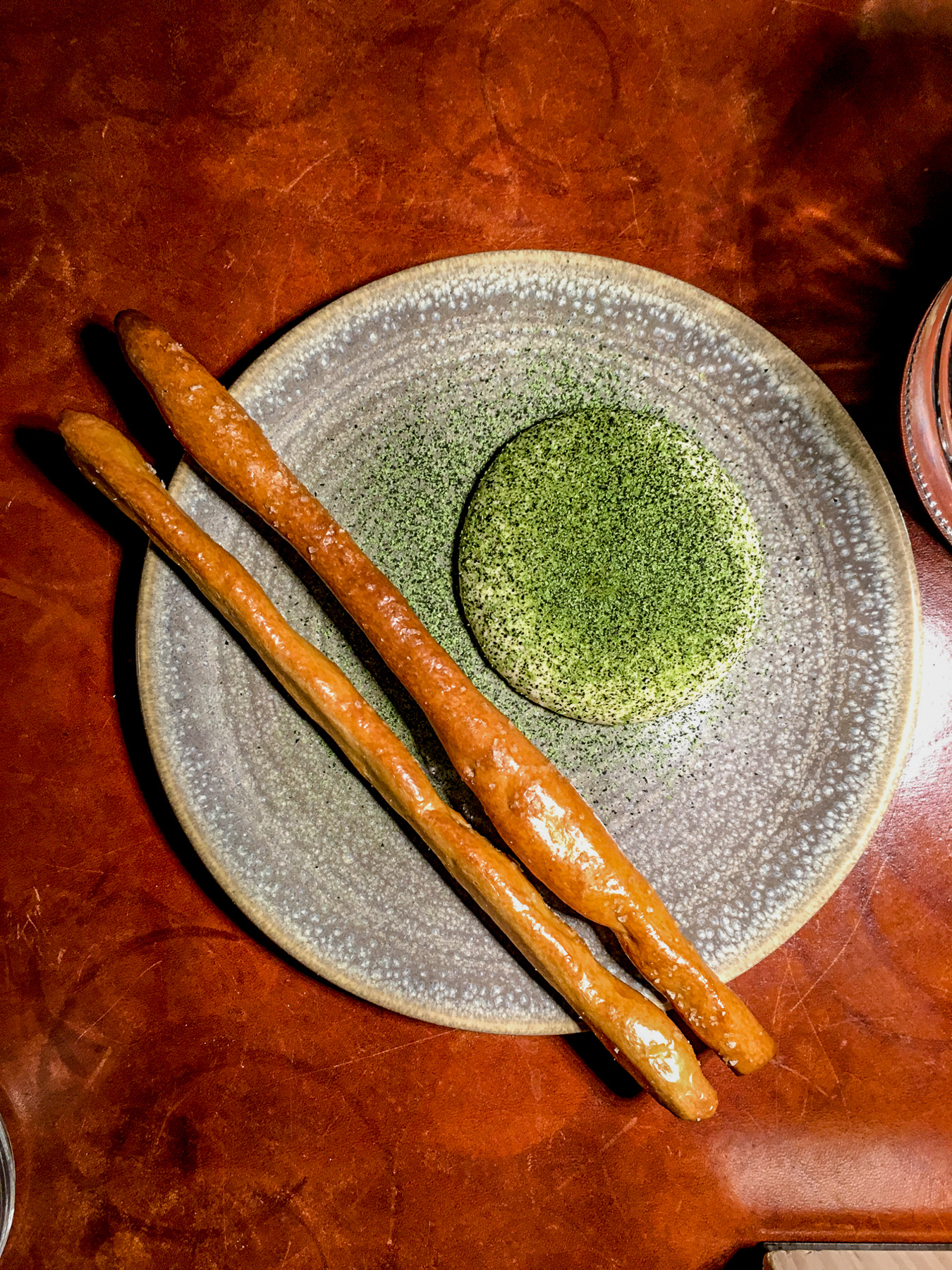 The food is the same sort of slant here, local and Swedish to its core, incredibly balanced, clear flavours and swimming in simplicity. The dishes are plated so elegantly and effortlessly.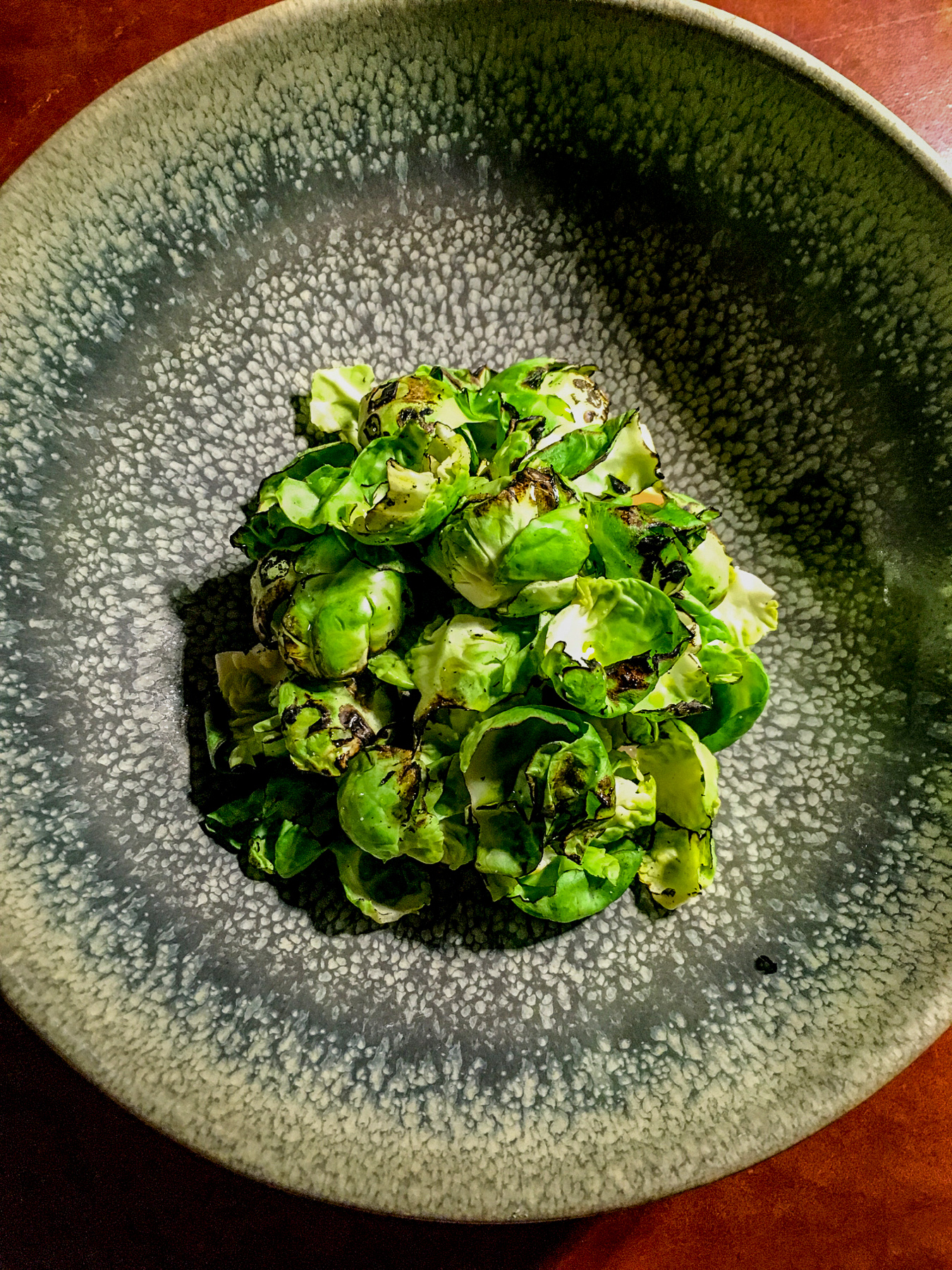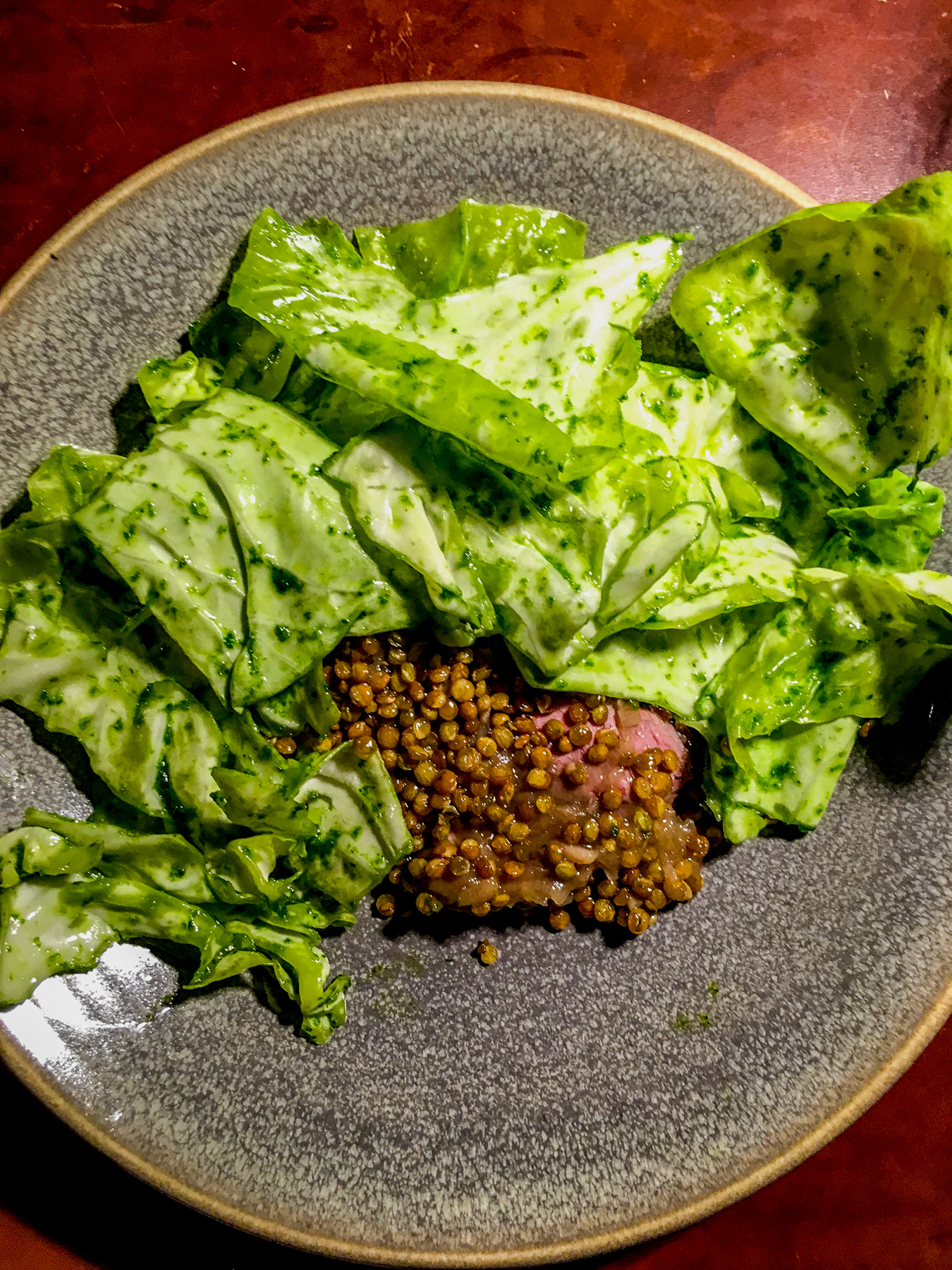 One thing to note, which we think it's unique and admirable, is that Koka offers discounts to those under 25 who are working as chefs and cooks on selected days to allow them to be inspired by the food on offer. A great incentive!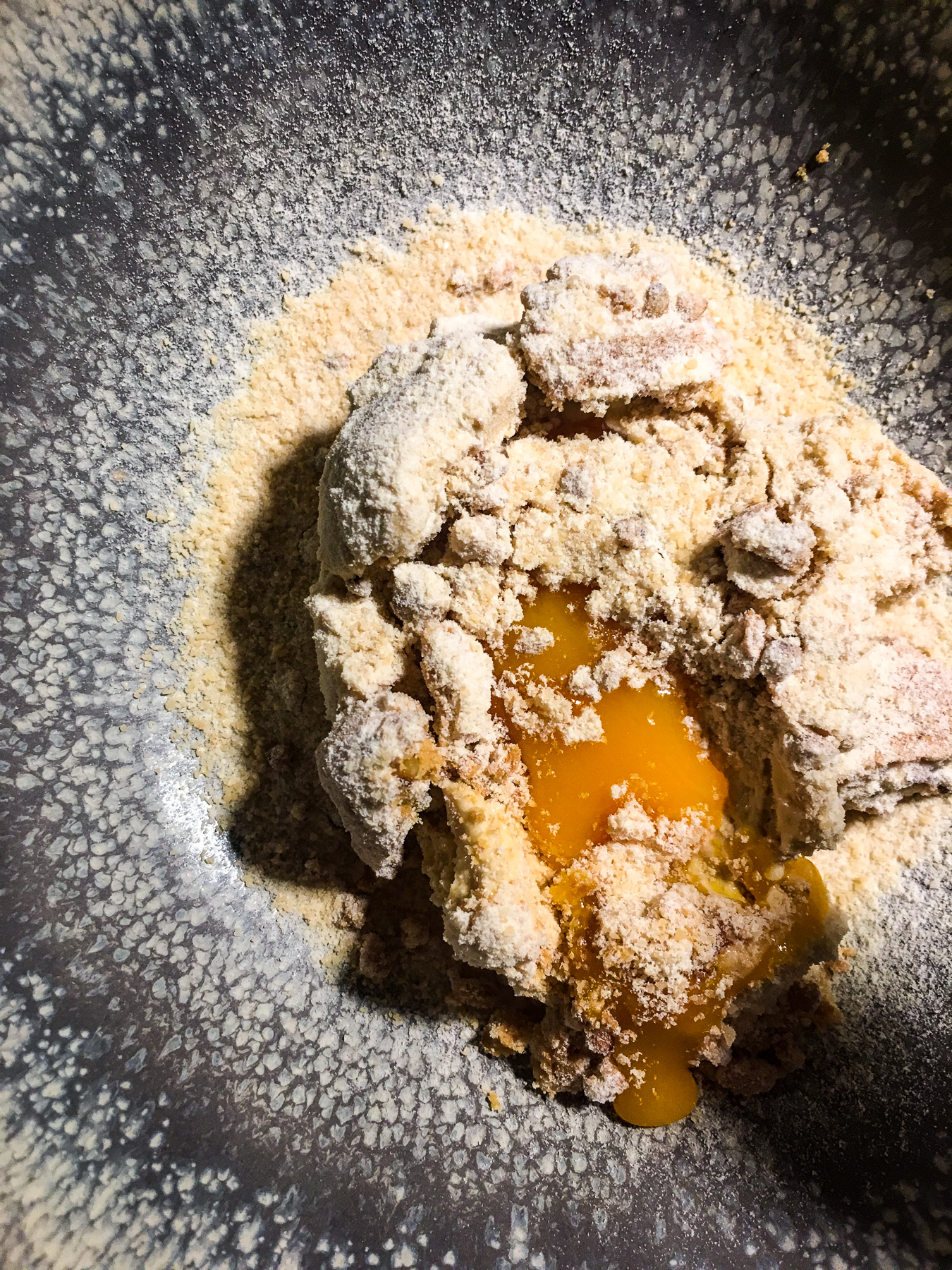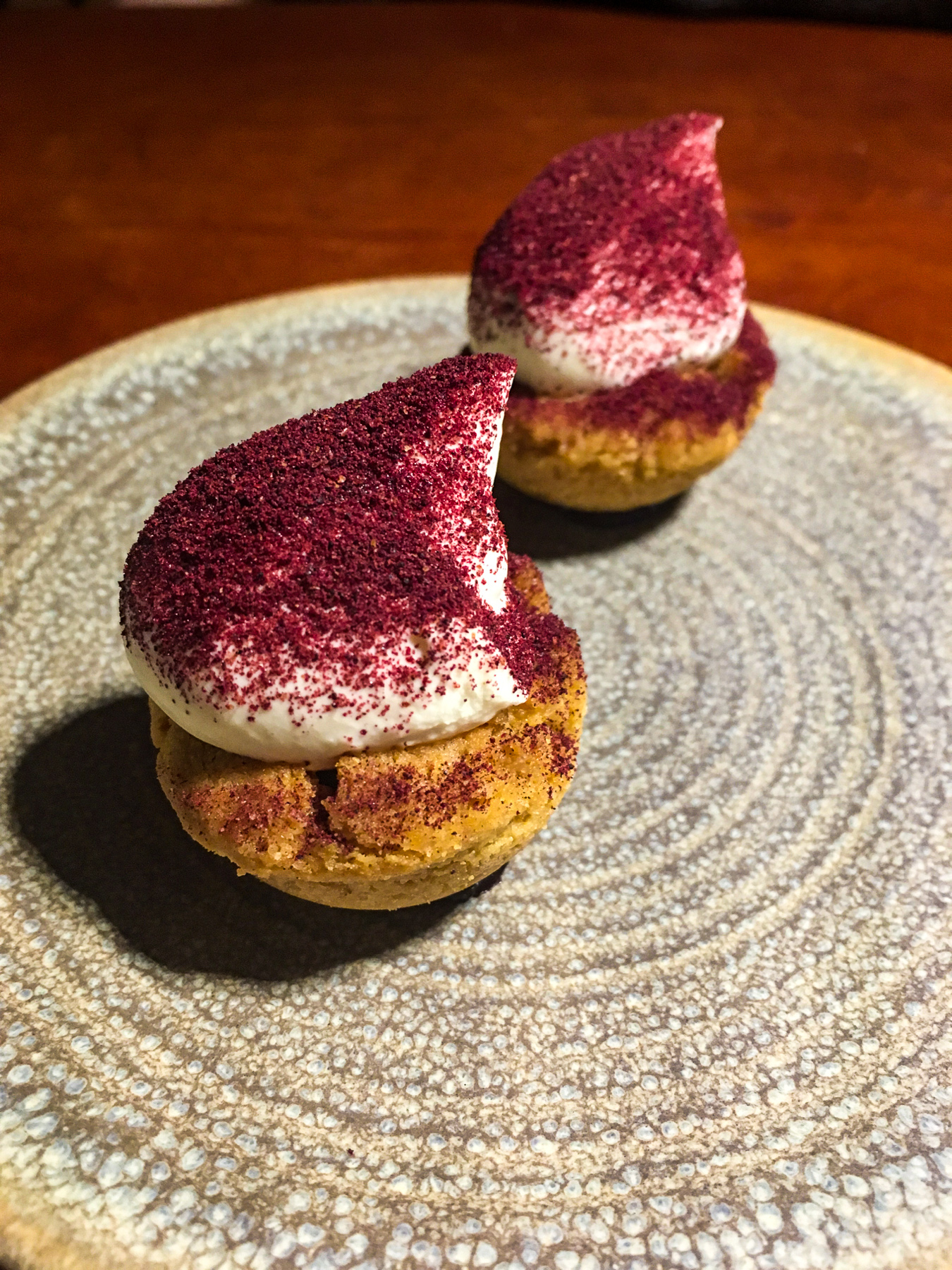 Gabriel's
Dating back to 1874, Gothenburg's Feskekôrka ('fish church') is Mecca for seafood lovers. Designed in a futuristic style for the time by a visionary architect, Victor von Gegerfelt – inspired by wooden Norwegian churches and Gothic stone architecture – the building was designed without the use of pillars within.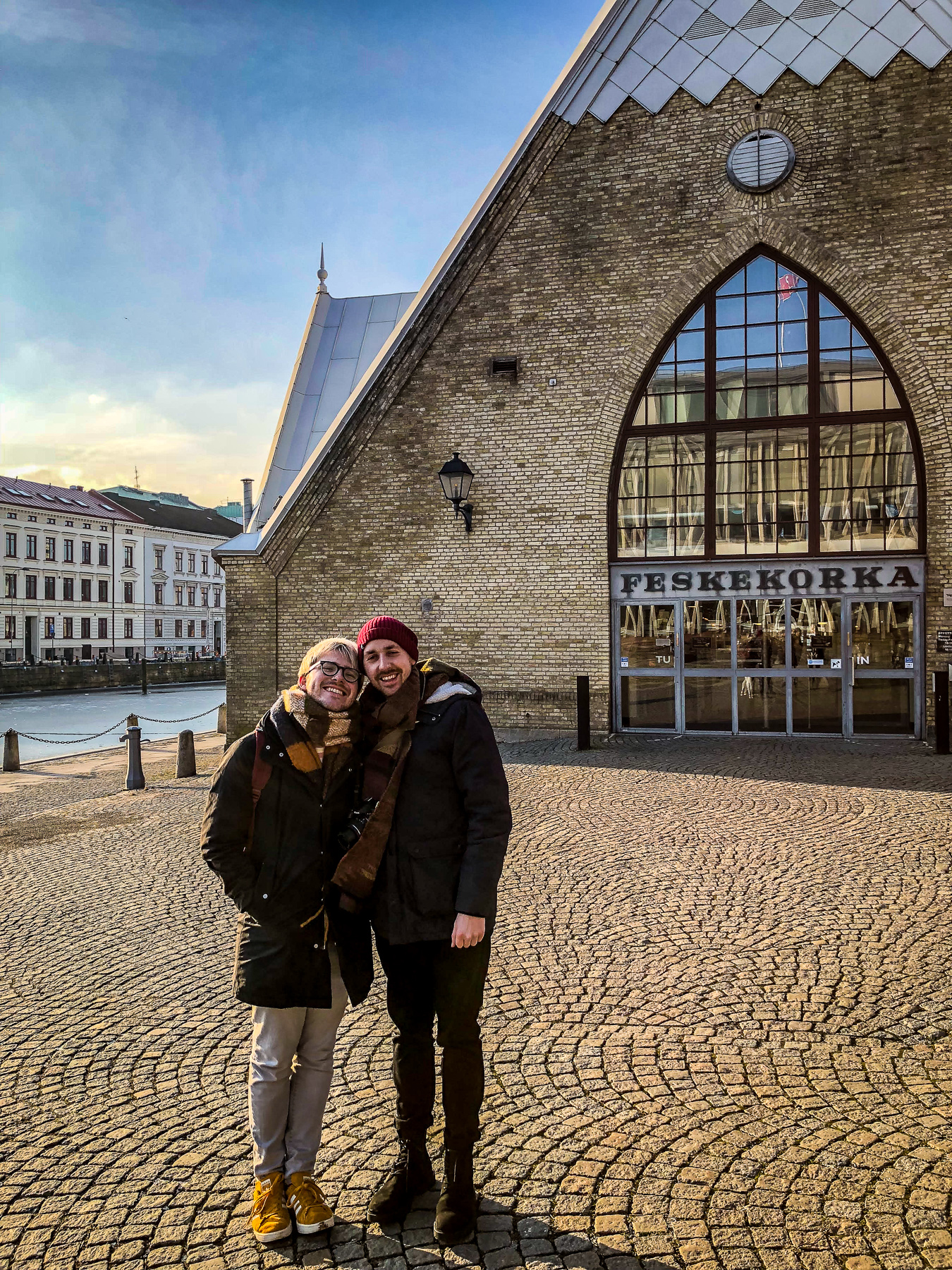 Aside from stall upon stall of the freshest catch, all manner of local and international fish and shellfish, set upstairs is celebrated seafood restaurant Gabriel's – arguably the city's finest for enjoying the spoils of the sea. We didn't get time to try for ourselves but it came so highly recommended to us (and we adore the setting) that we just had to pass on the recommendation!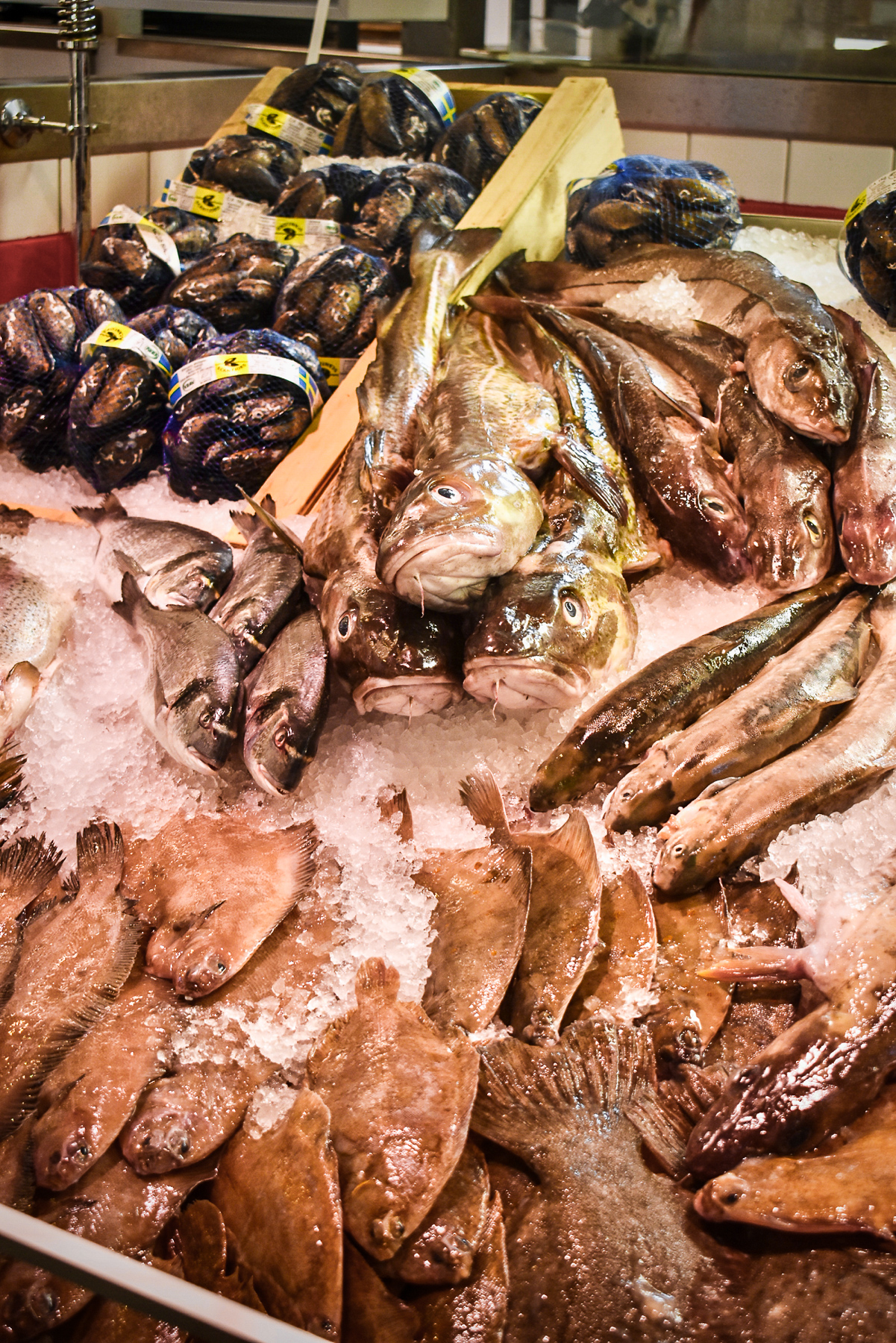 Toso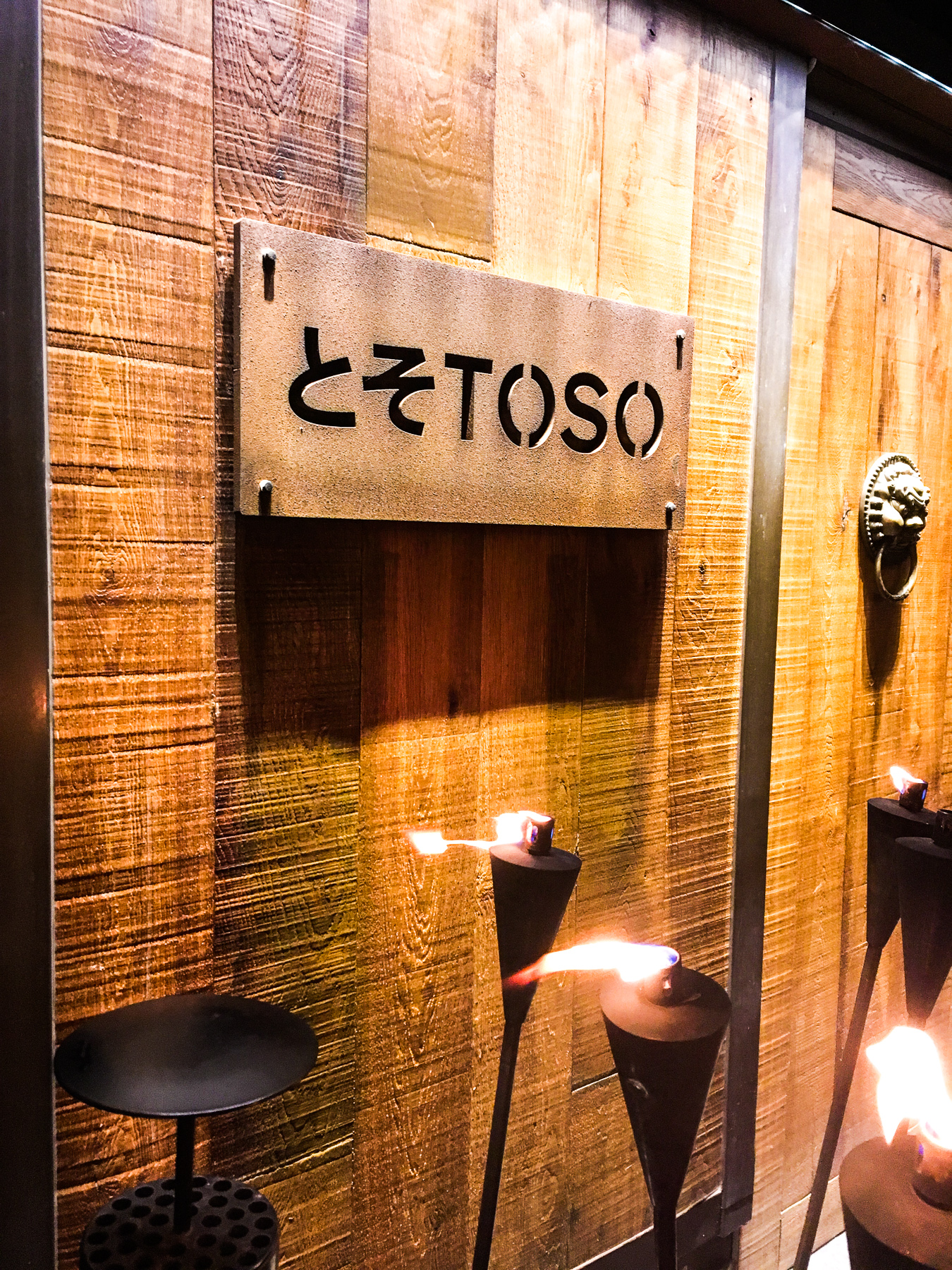 Another high end dining destination is Toso. This is where the well-heeled and trendy Gothenbergers go in groups to let their hair down, enjoy sumptuous pan-asian fusion and great cocktails. With a glamorous setting in the cultural quarter of Gothenburg, set in the shadow of the Stadsteater, Konserthus (concert hall) and Stadsbiblioteket (city library), this is destination dining at its finest.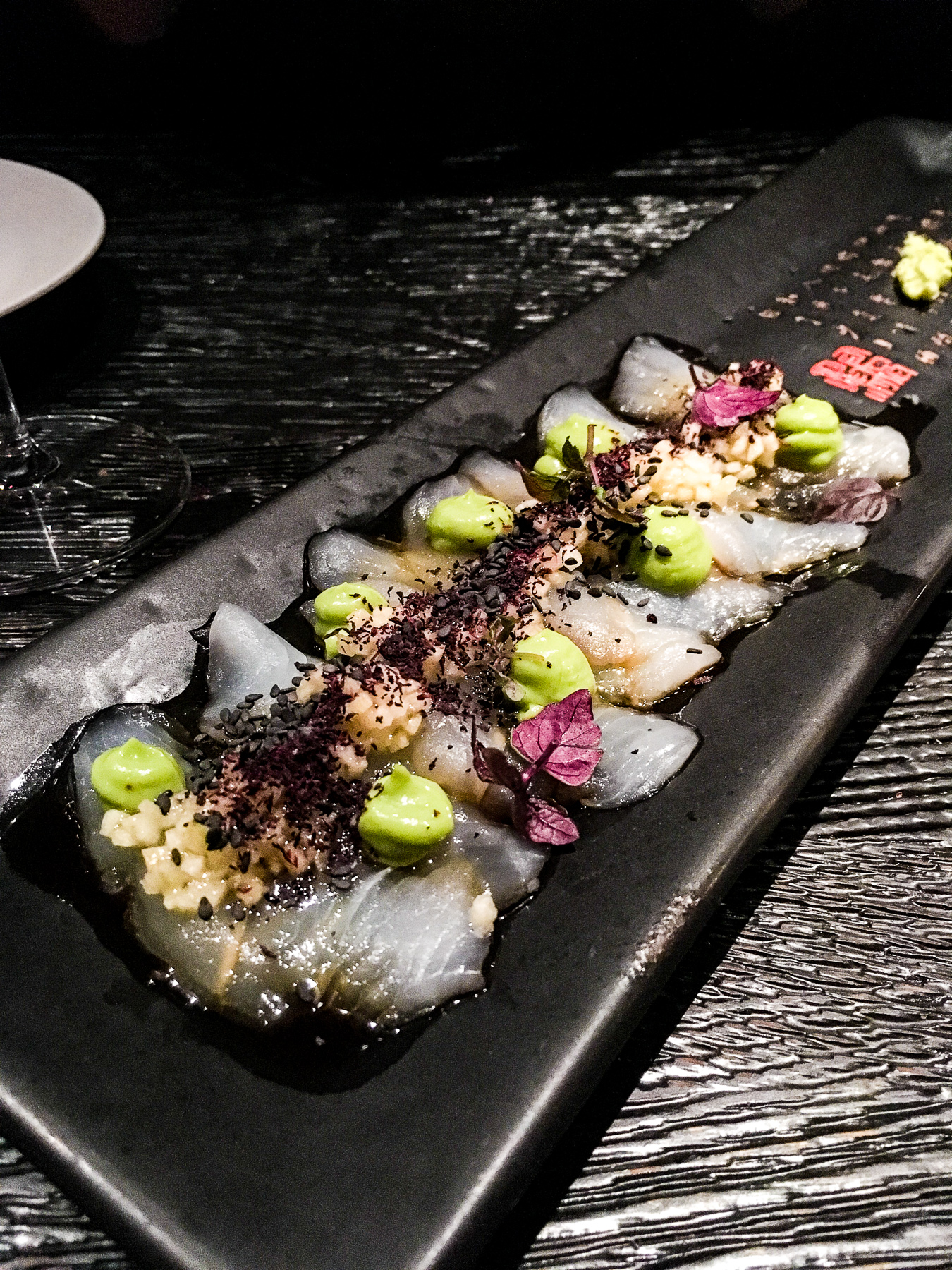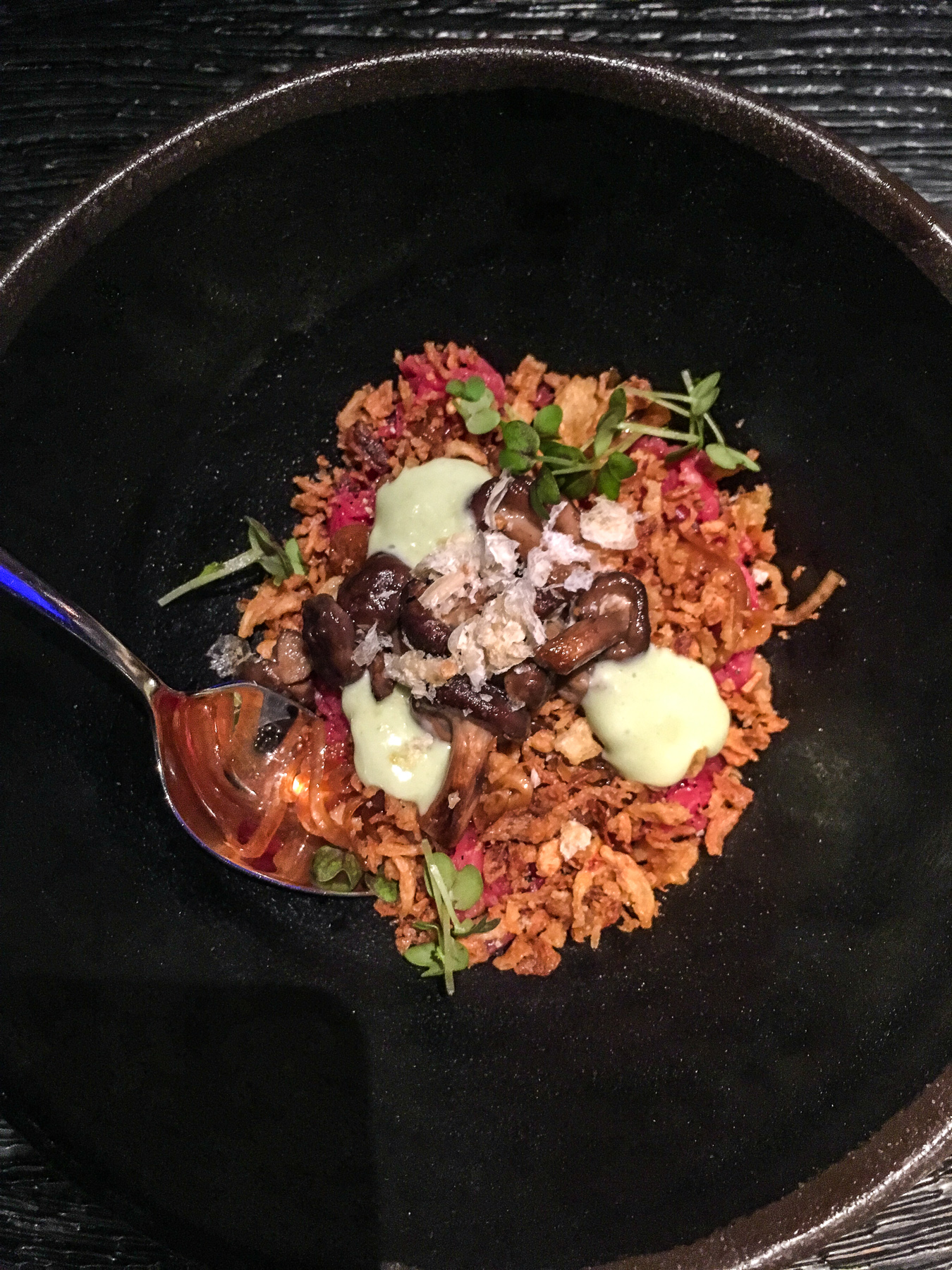 Their aim is to create a "unique, modern and timeless" meeting place where experience is at the centre and the cuisine is a "flirt" with the best of pan-Asian dishes and culture. Service is attentive yet subtle when required, because the food and atmosphere take centre stage here. We shared the kitchen's 'Signature Sharing Menu', a nine-course small plates tasting of some of the signature dishes.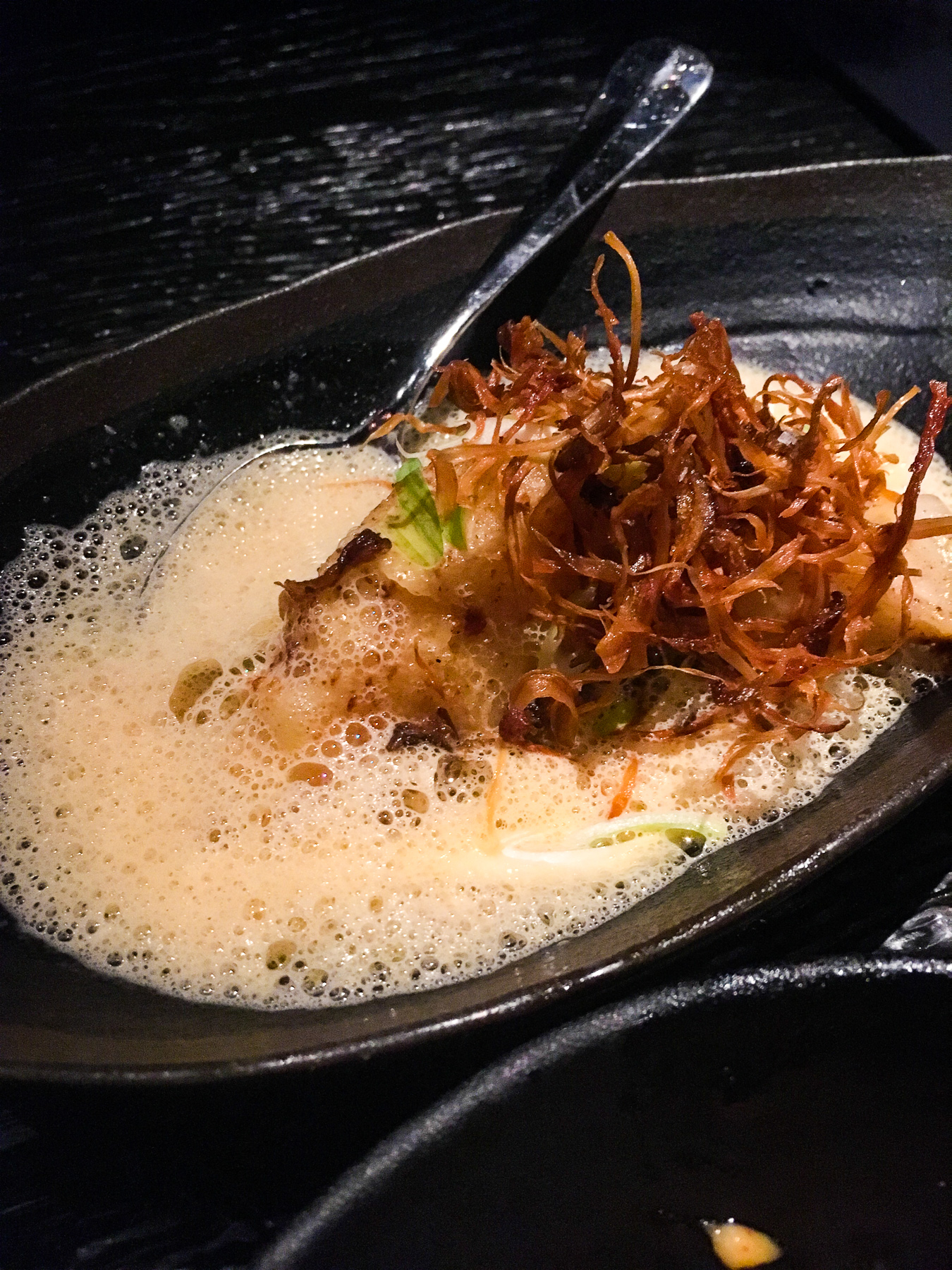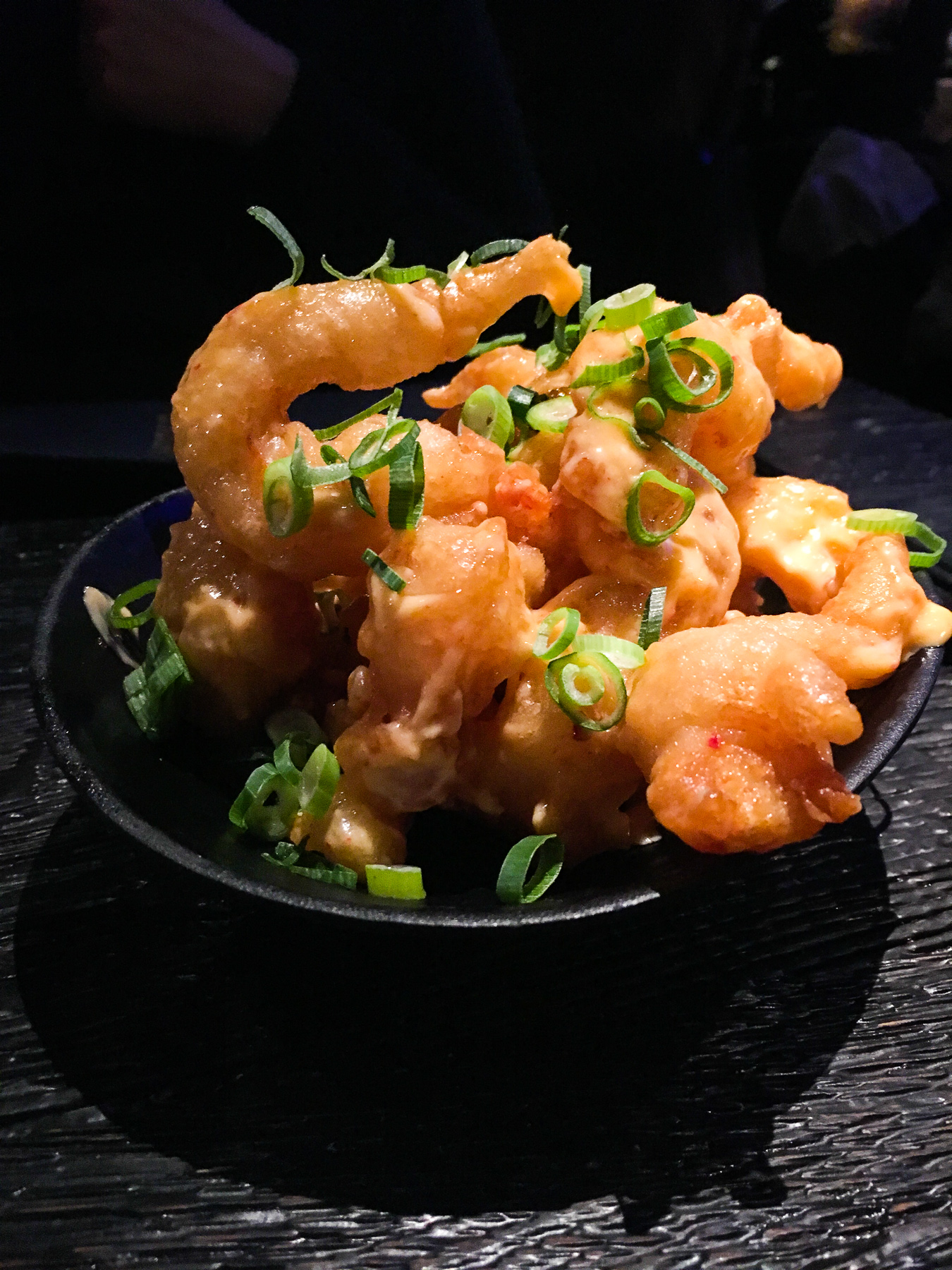 From sashimi to soft shell crab, lobster potstickers to Vietnamese paper rolls, spicy fried shrimp to Korean pancake. We were feeling really tired and energy-zapped after travelling from Karlstad, so we just had a glass of wine each and sadly didn't feel up to trying anything of the cocktails – but watched at the bar before our table was ready as the bartenders worked their magic which looked impressive. Be sure to look up above the kitchen to see the giant Buddha watching over you!*
Gothenburg Cheaper Eats
1. Saluhall
Almost every city in Sweden has its own Saluhall, a centralised indoor food market serving local produce as both dishes to eat-in and as ingredients to take away. From fresh bread and aged cheeses to cured meats, olives and lots and lots of fish, the Saluhall is both a place to shop and socialise. Gothenburg's outpost Stora Saluhall is no exception. Located at Kungstorget – there's been a market here since the mid-19th century – the building that stands today was completed around 130 years ago, designed by a famous Swedish architect Hans Hedlund, and though the roof was under renovation when we visited, it's all very much open for business and inside a hive of activity.
Though there are lots of food options inside – we particularly adored the cakes and breads at organic bakery Brogyllen – there are also food options on the outside too, including a destination fish and wine bar Hedlunds Havsbar, which we sadly didn't get to try but looked incredible, and La Piccola Gondola, a smaller sibling to Gothenburg's oldest Italian.
2. Spisa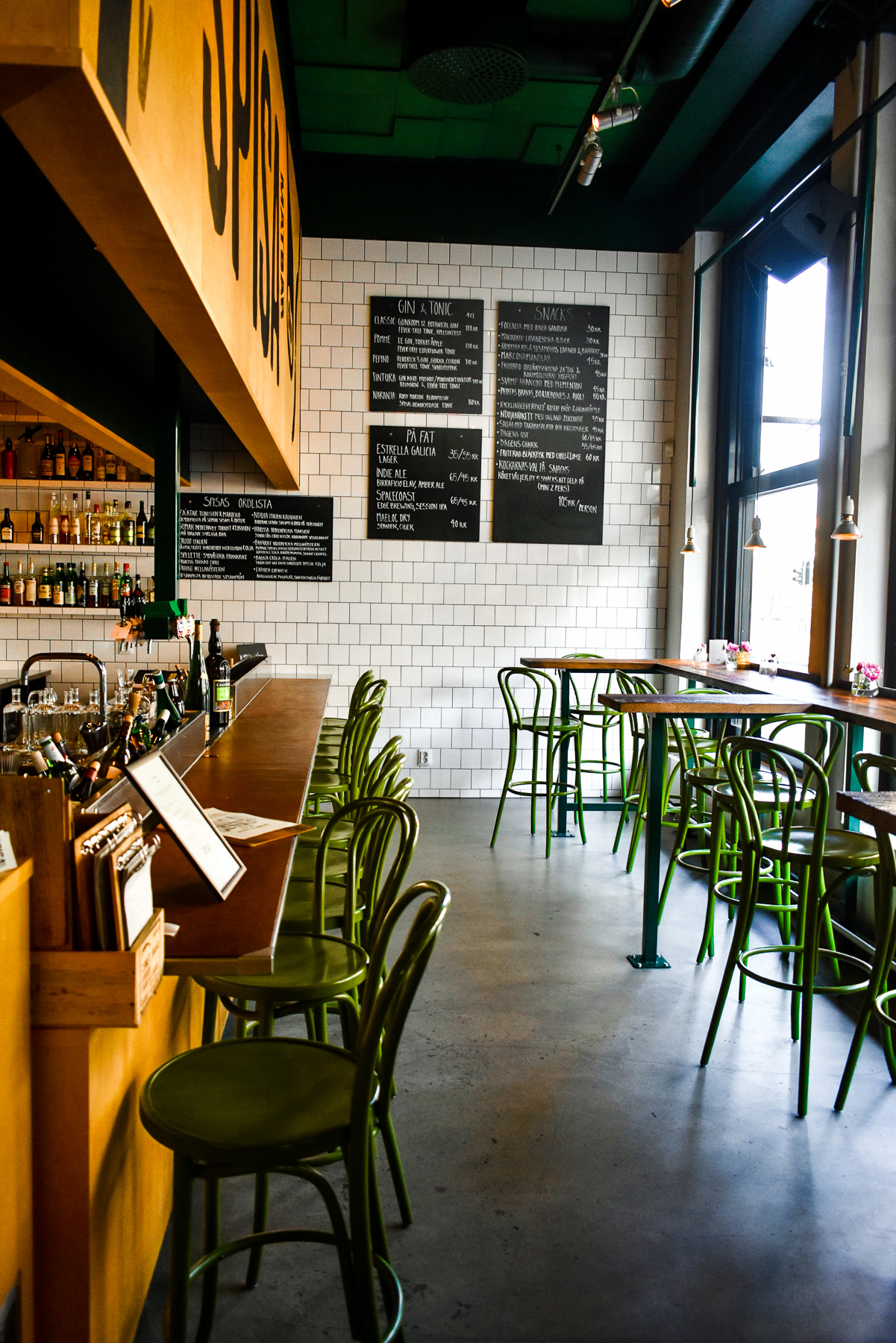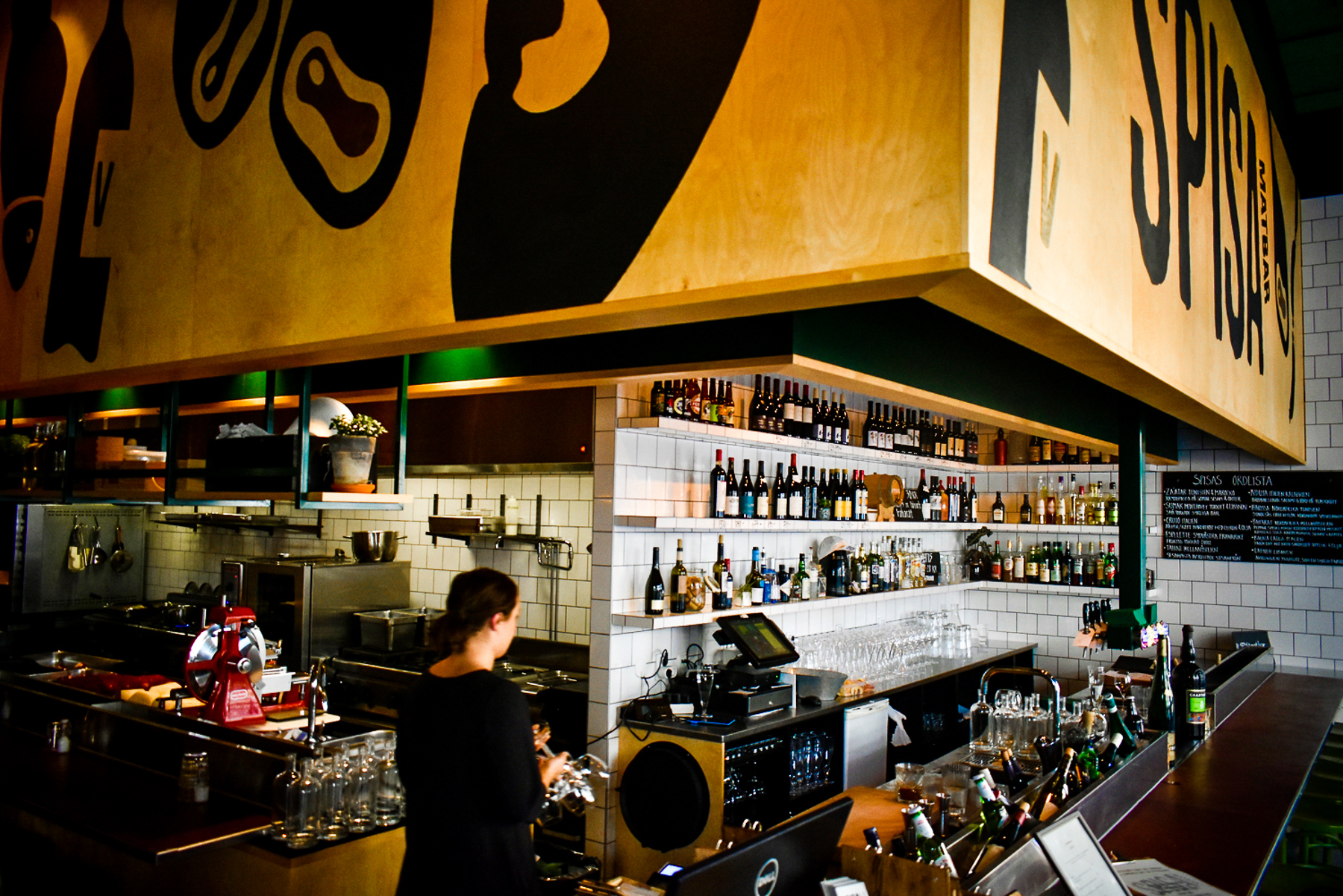 Lunch in Sweden is all about 'dishes of the day' and a little spread of salads, sauces and breads. This is something that's so rare in Ireland and the UK and an aspect of Swedish life that we really adored. Spisa Matbar is a perfect place for lunch, a little pricier than maybe some of their competitors but huge on provenance, organic ingredients and always producing imaginative and delicious dishes that change frequently.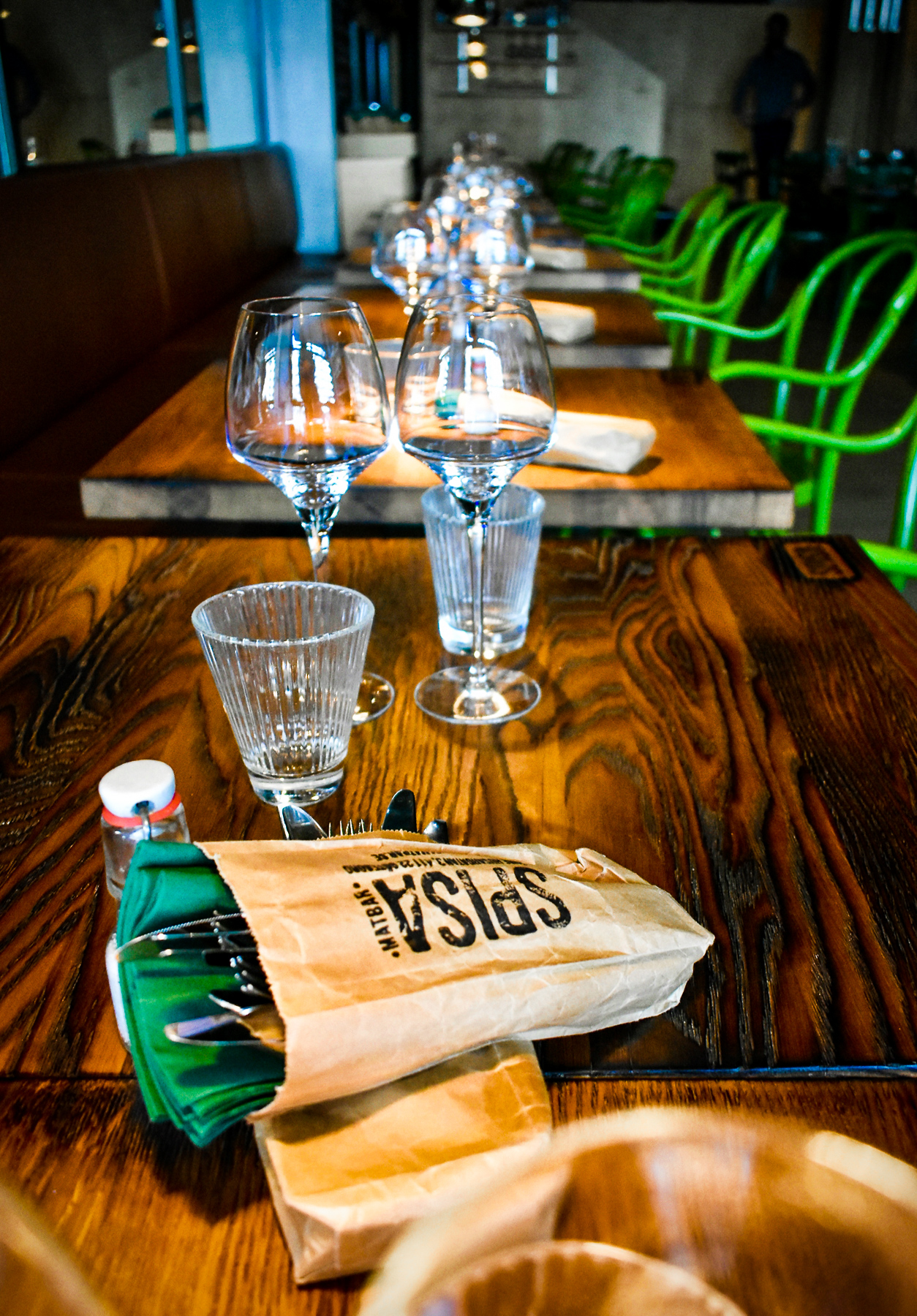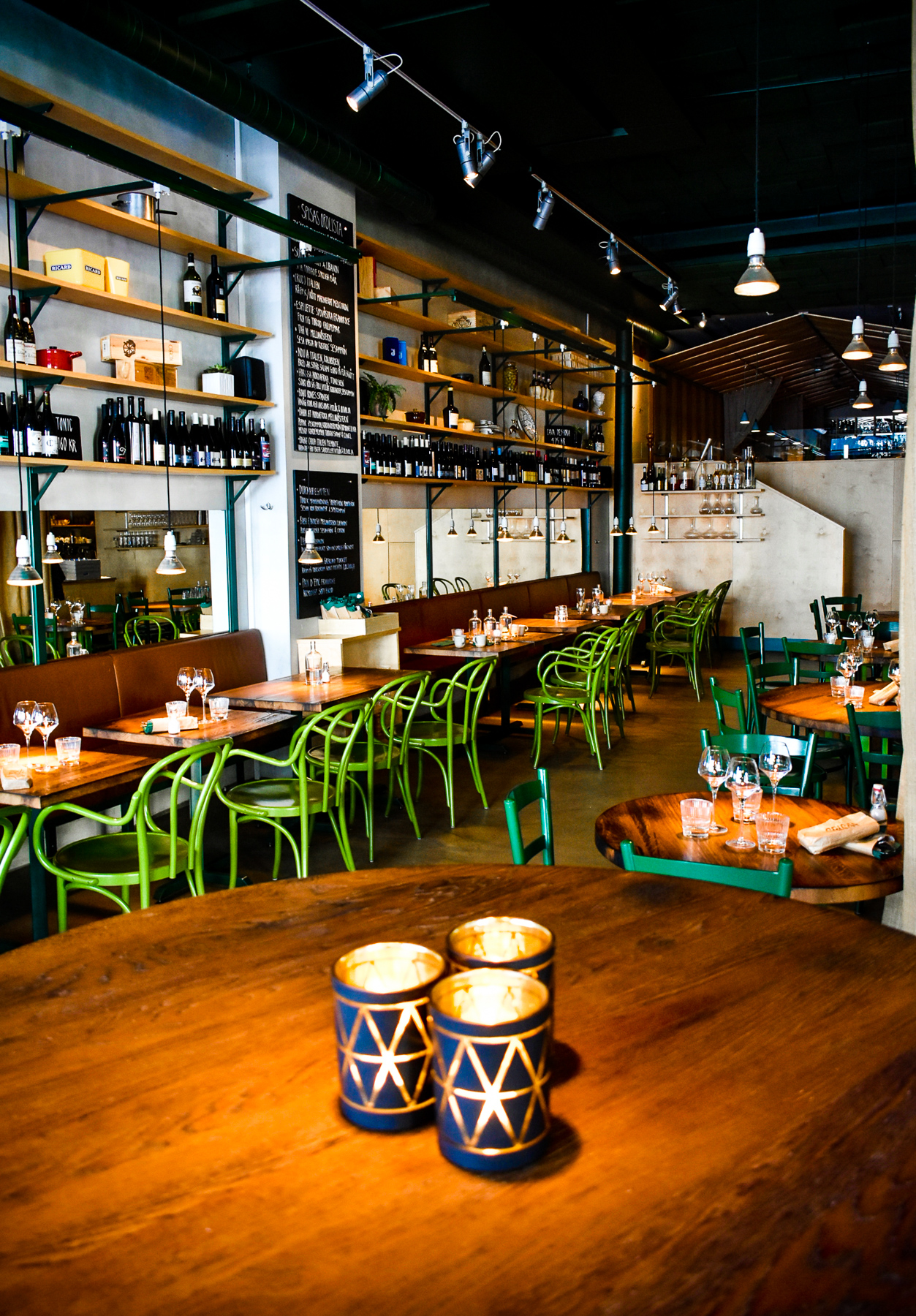 3. Würst
Trust us to find the Würst of the city. When we spotted Würst in our research of Gothenburg, we knew we had to try it. What they serve is artisan sausages, modern, high end versions of the humble and comforting hot dog. Though naturally carrying a heftier price tag than those sad old boiled sausages in a bun squirted with mustard and ketchup, it's definitely worth it.
Soft, sweet, gorgeously golden brioche buns hold within your choice of locally-produced sausage – pork, beef, lamb, veggie – with all manner of luxurious toppings. There's a clear Swedish touch here as they've managed to make a hot dog look so delicate and beautiful and the space is incredibly stylish too.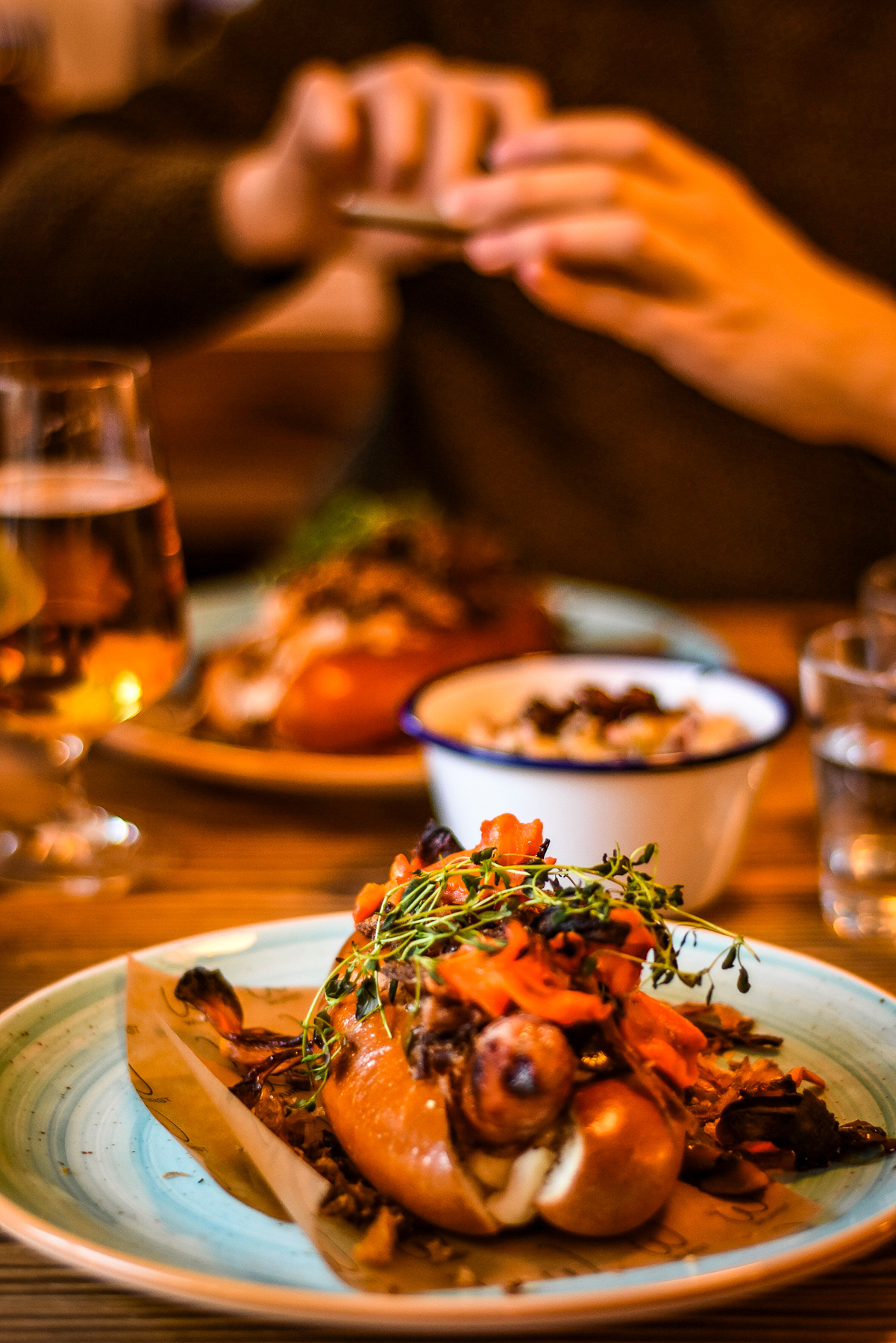 It feels like a high-end Scandinavian restaurant, not merely a hot dog spot. We had the 'beef' and the 'bacon and garlic' dogs with a side of potato salad and some of the craft beers on draught. The perfect pre-Melodifestivalen bite!
Located at Djupedalsgatan in the trendy Linné district, this spot is great for groups and a light bite with a round of beers or a bottle of wine, plus it's actually open 'til 1am most nights!
4. Tacos & Tequila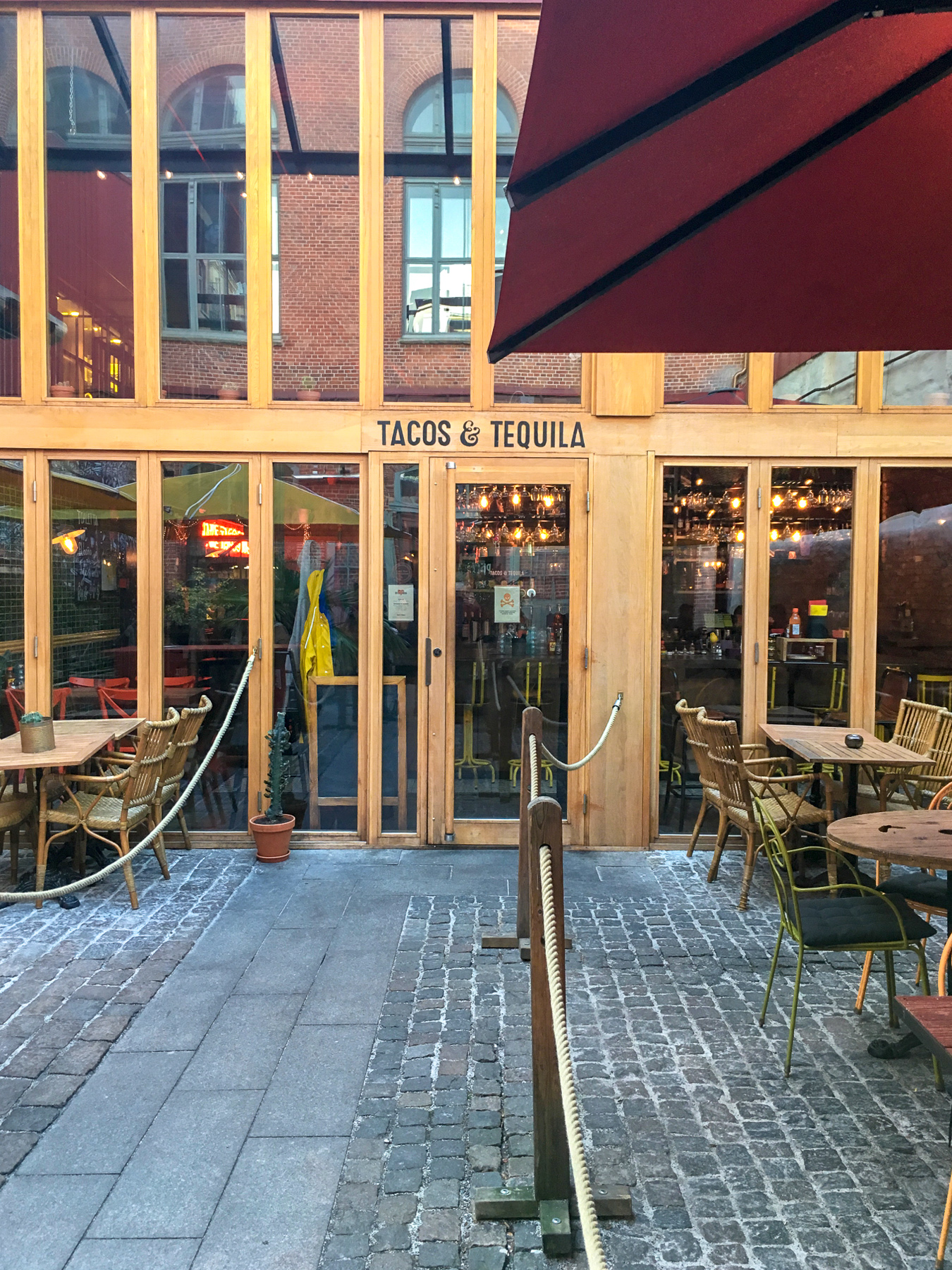 Though we search for local, seasonal food that tells the story of an area wherever we travel, sometimes you need something spicy and piquant. Here's where Tacos & Tequila come in. Set along one of the best streets for eating in the entire city, tredje långgatan, this is hidden in a courtyard corner and reminds us of some of the best taquerias we've come across in different cities of the world.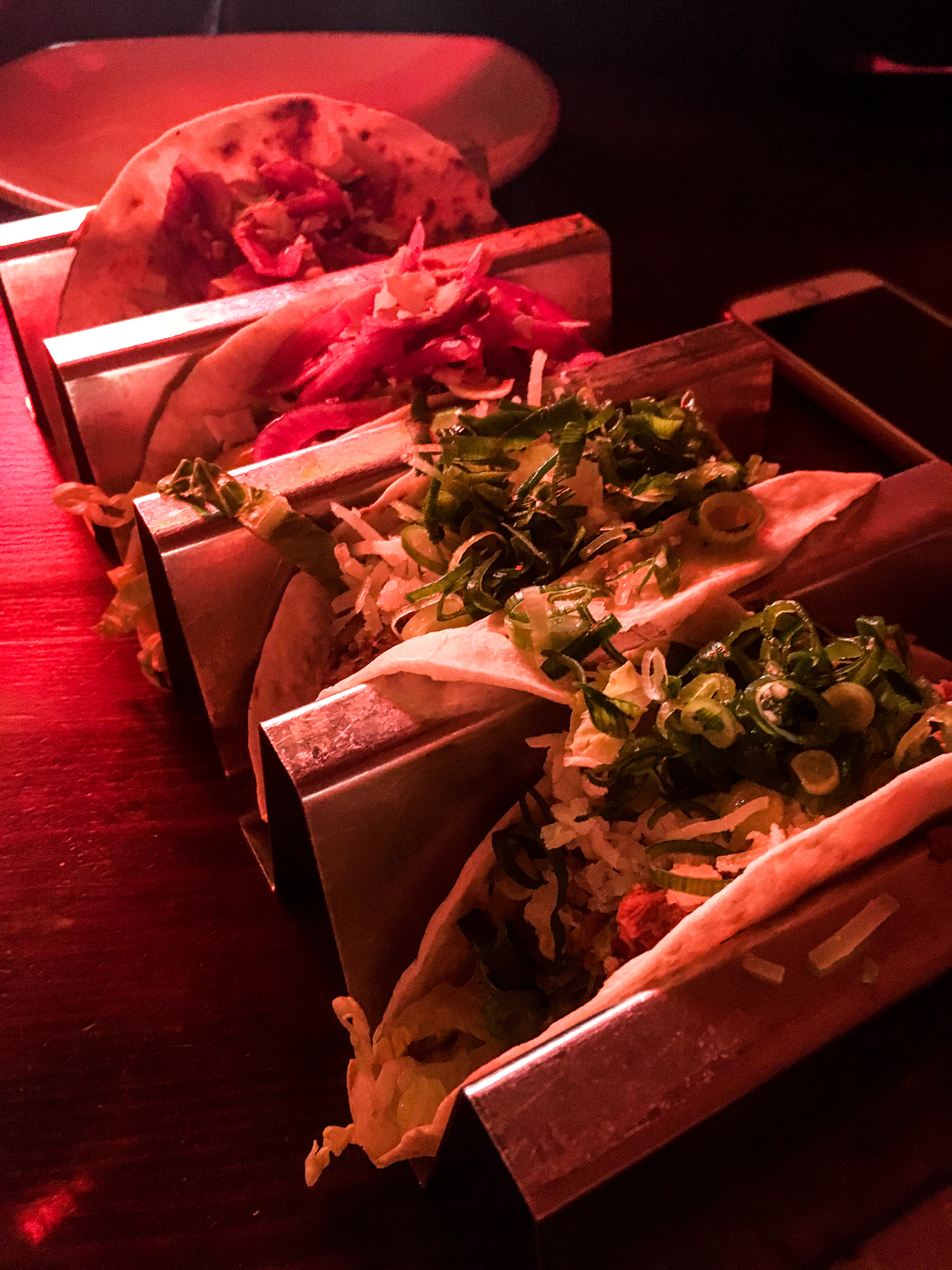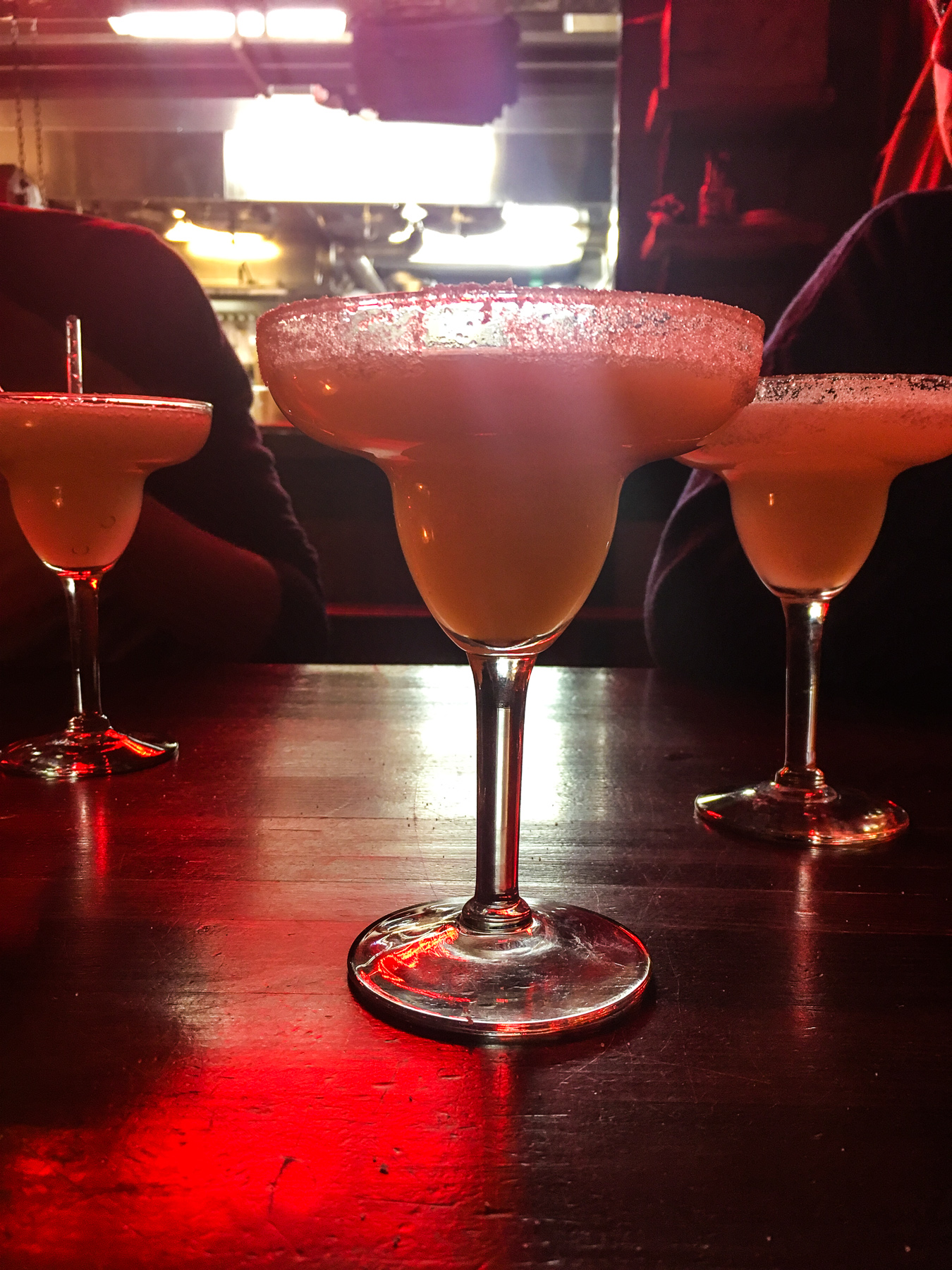 Moody lighting, Mexican artwork, loud music, open kitchen, incredibly strong margaritas and seriously indulgently delicious Mexican small dishes. We took a friend here who happened to also be visiting the city and it was the ideal place for a loud, late night bite.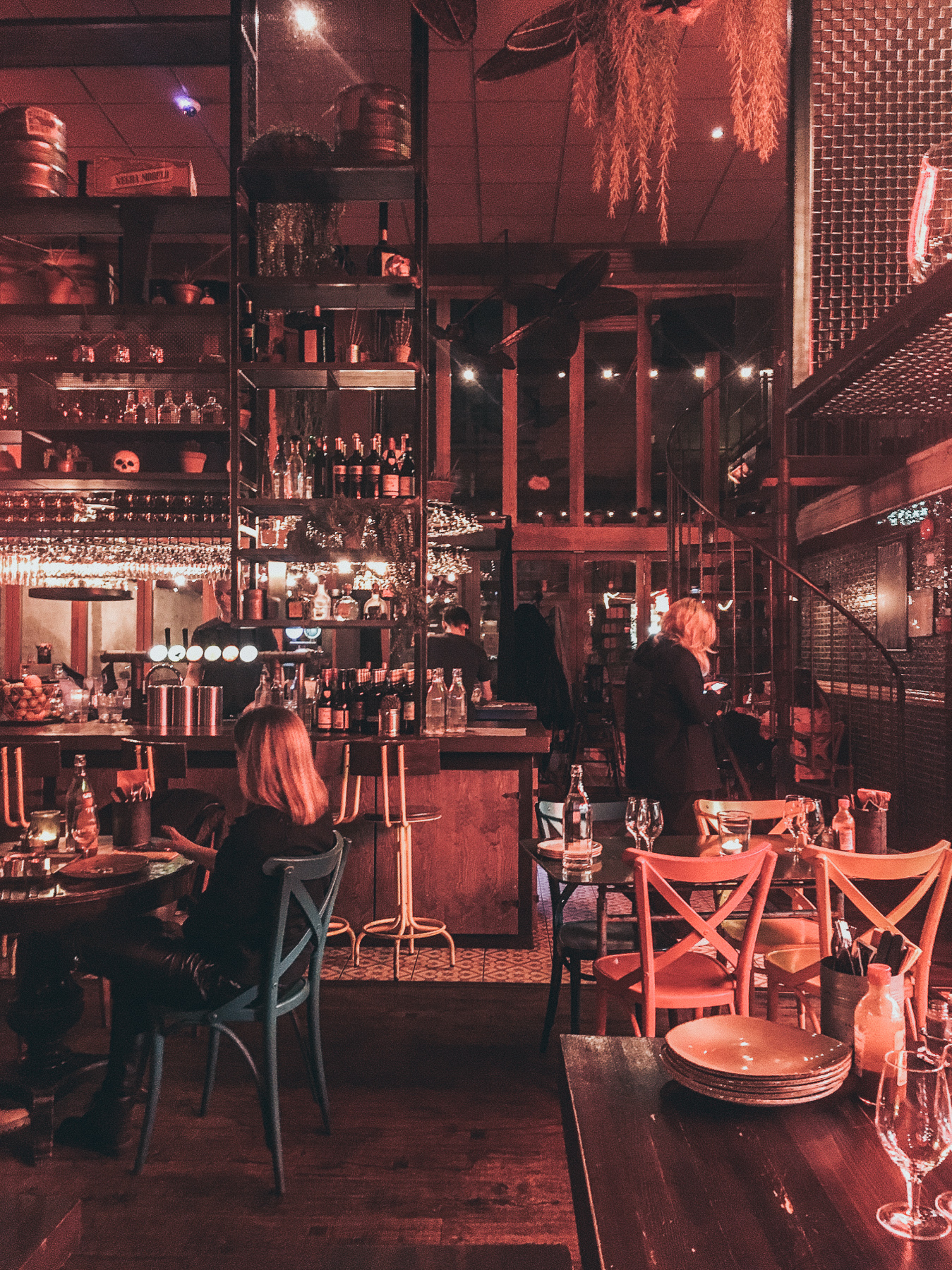 5. Brewers Beer Bar & Pizzeria
We were told that Brewers Beer Bar is the city's authority on craft beer, an ultra trendy tap room with sourdough pizza serves that's incredibly locally popular with the trendy set in the Linné district.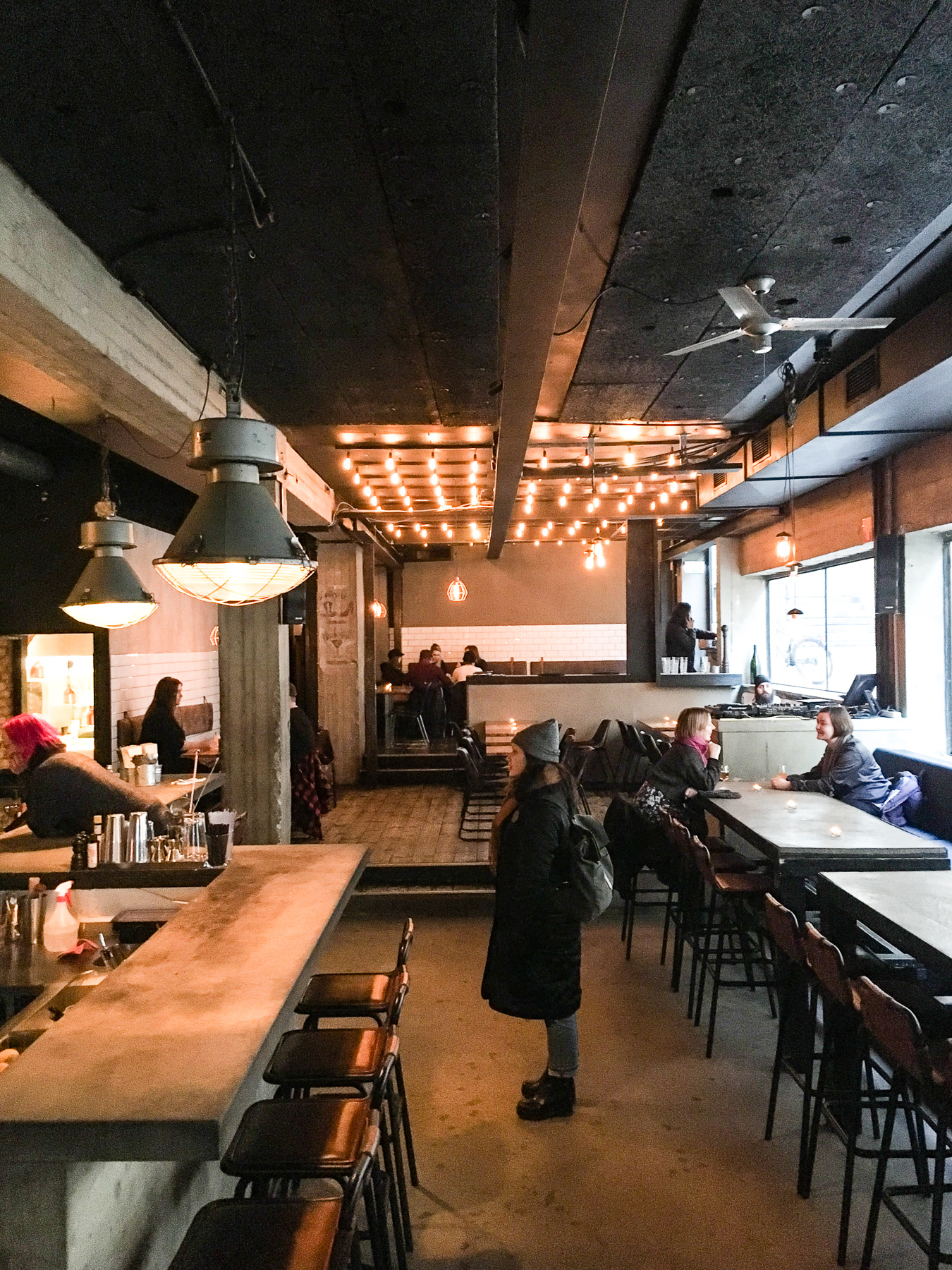 However, we stumbled upon their brand new location on Magasinsgatan almost by chance. We managed to squeeze ourselves into a tiny table for two in their first week of opening on a crazy busy Friday night and had a couple of beers whilst sharing one of their seriously good sourdough pizzas.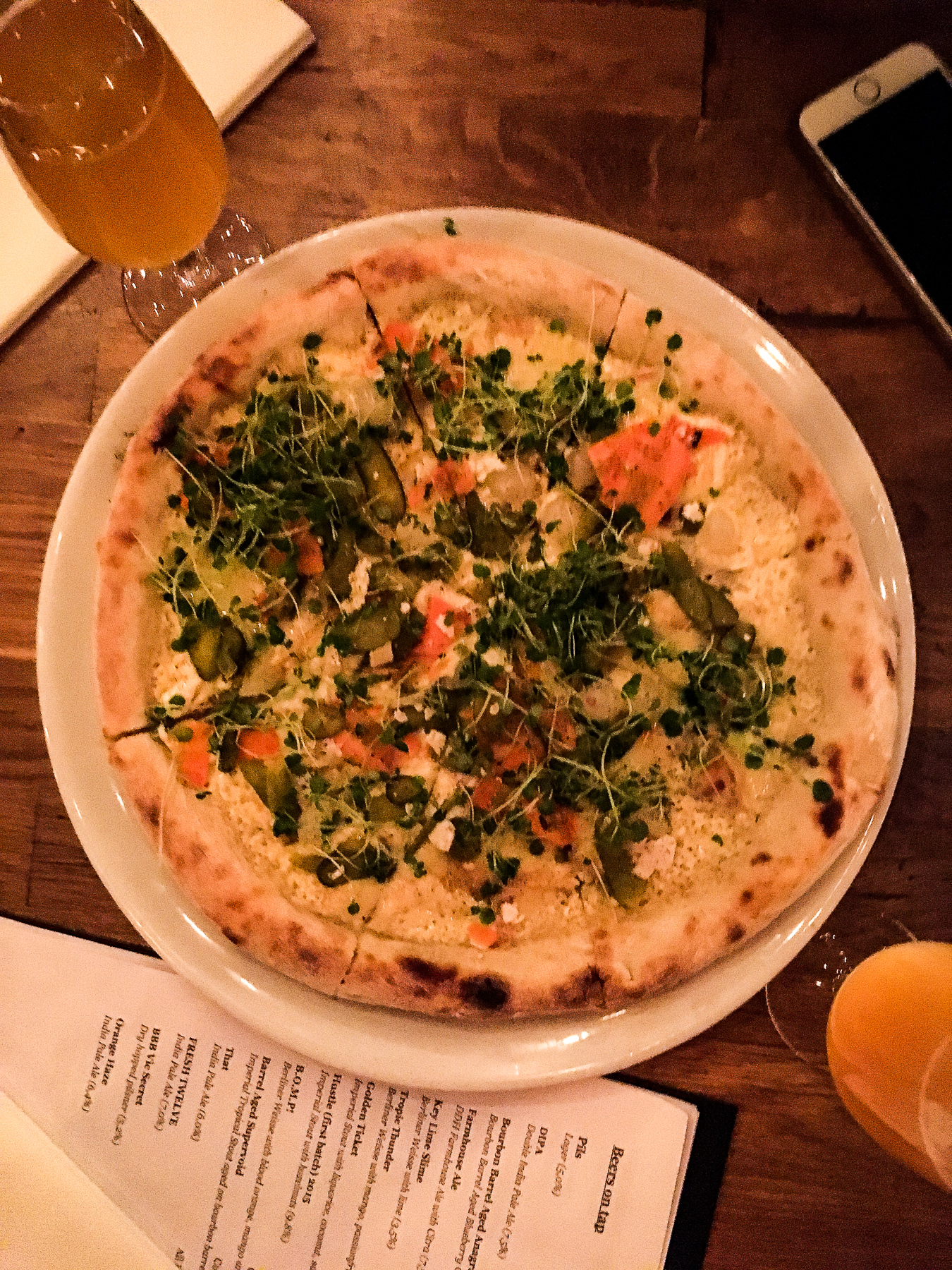 Again, beautifully and delicately dressed with none of the oily, stodgy heaviness that often pizzas can have, the base was light and airy (deliciously charred in parts) and the toppings were just enough. Dreamy!
Street Food in Gothenburg
It was the time of year. We know. Everyone told us "you should really see Gothenburg in summer". We get it, but we found ourselves there in deepest, snowiest winter. So, naturally, street food was a bit of an adventure and though we tried many times, we failed to actually get a bite of Jinx Food Truck – apparently the best street food truck in the city.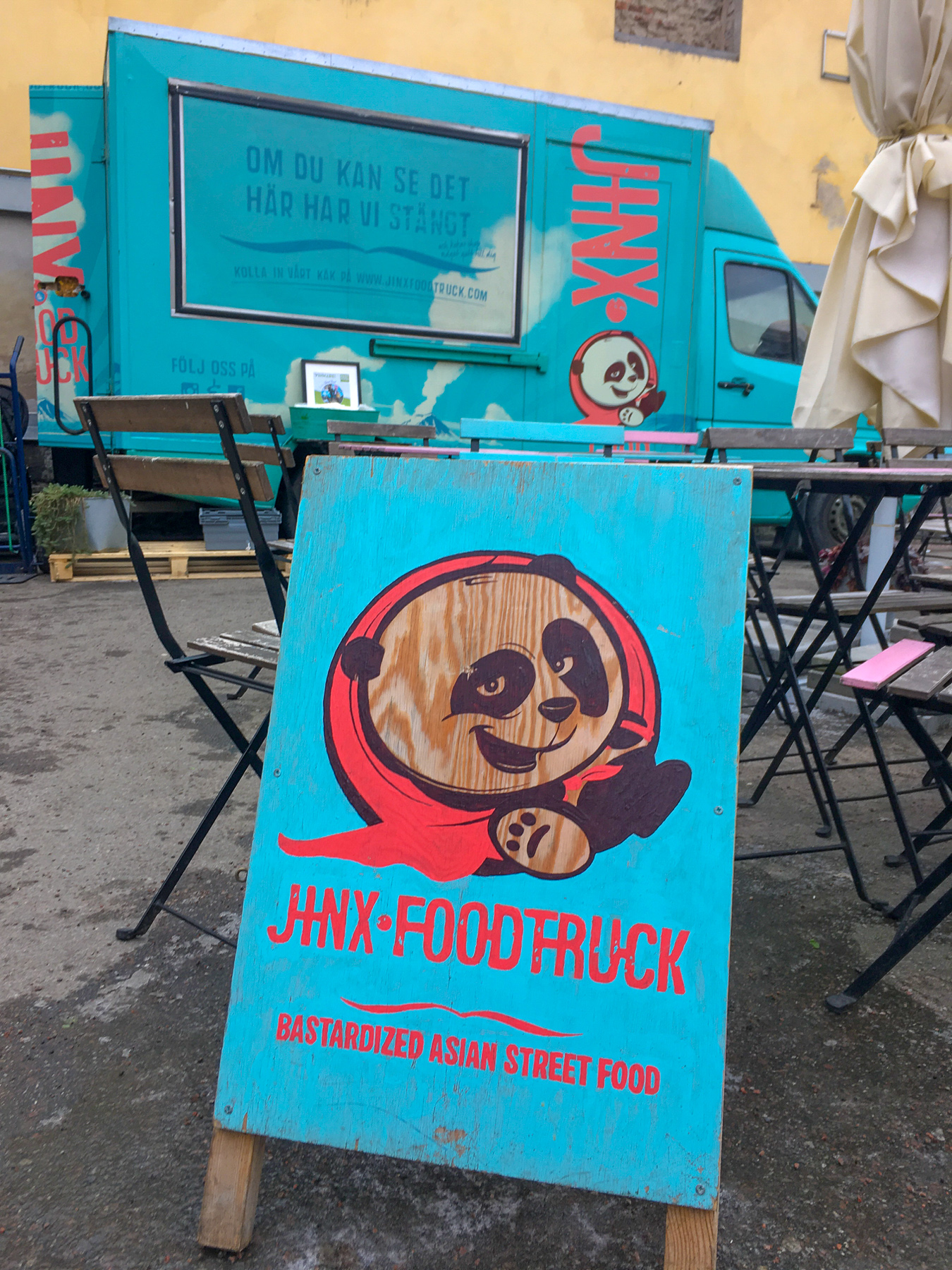 They serve, self-described, "bastardised Asian food". Every time we went by we either just missed service or it was closed due to bad weather. They have short trading hours anyway, but we we've heard nothing but good things. Located on Magasinsgatan, on the small square outside Da Matteo and Grandpa, it's so worth dropping by for a quick bite on-the-go.
On the exact same square is the Strömmingsluckan, which is a truck specialising in fried herring. In operation for the past ten years, it's quick, inexpensive and delicious, especially the stekt strömming (coated, fried herring) with mashed potatoes and lingonberry. You're in Sweden, so of course street food should have a traditional Swedish twist!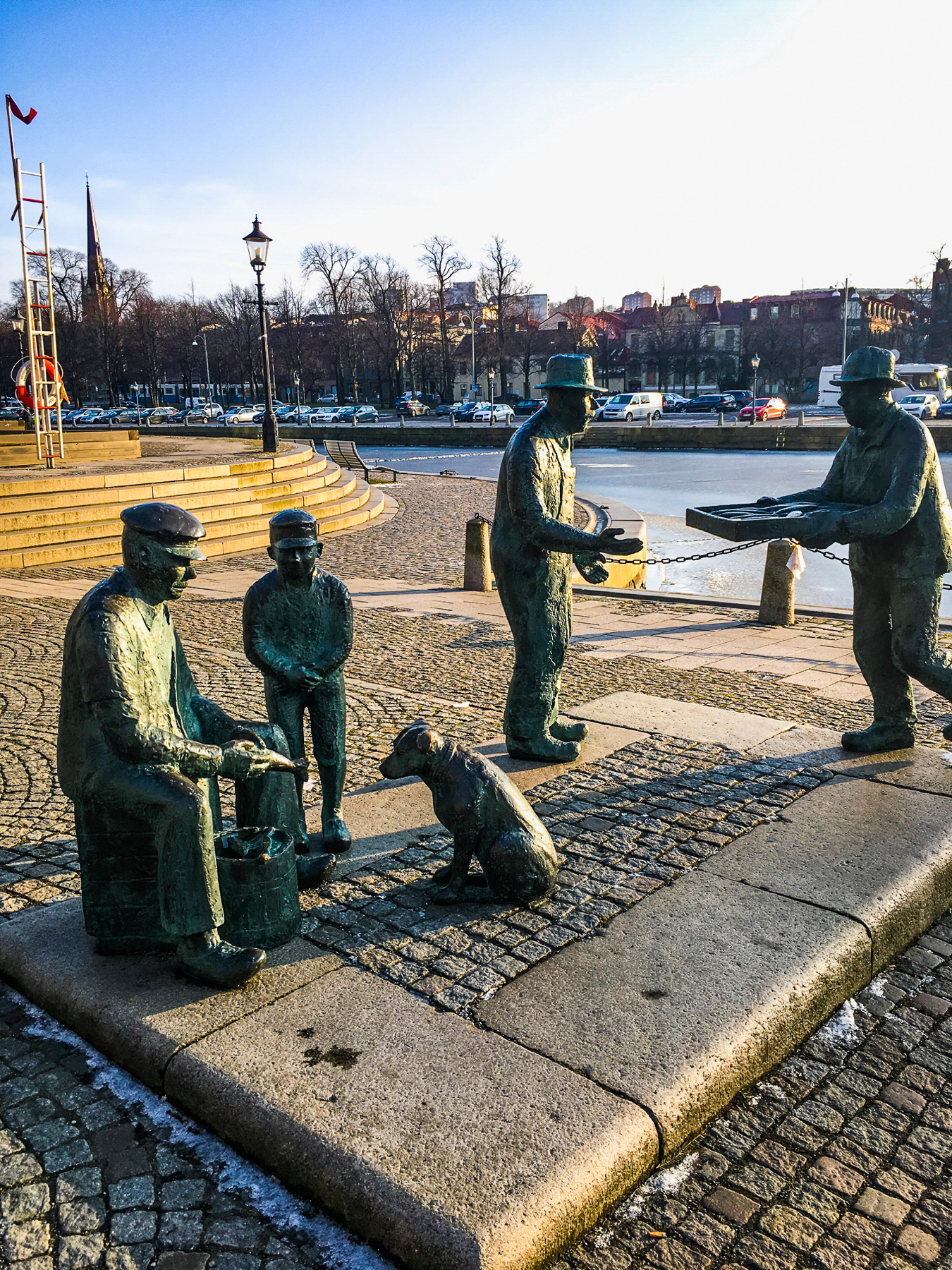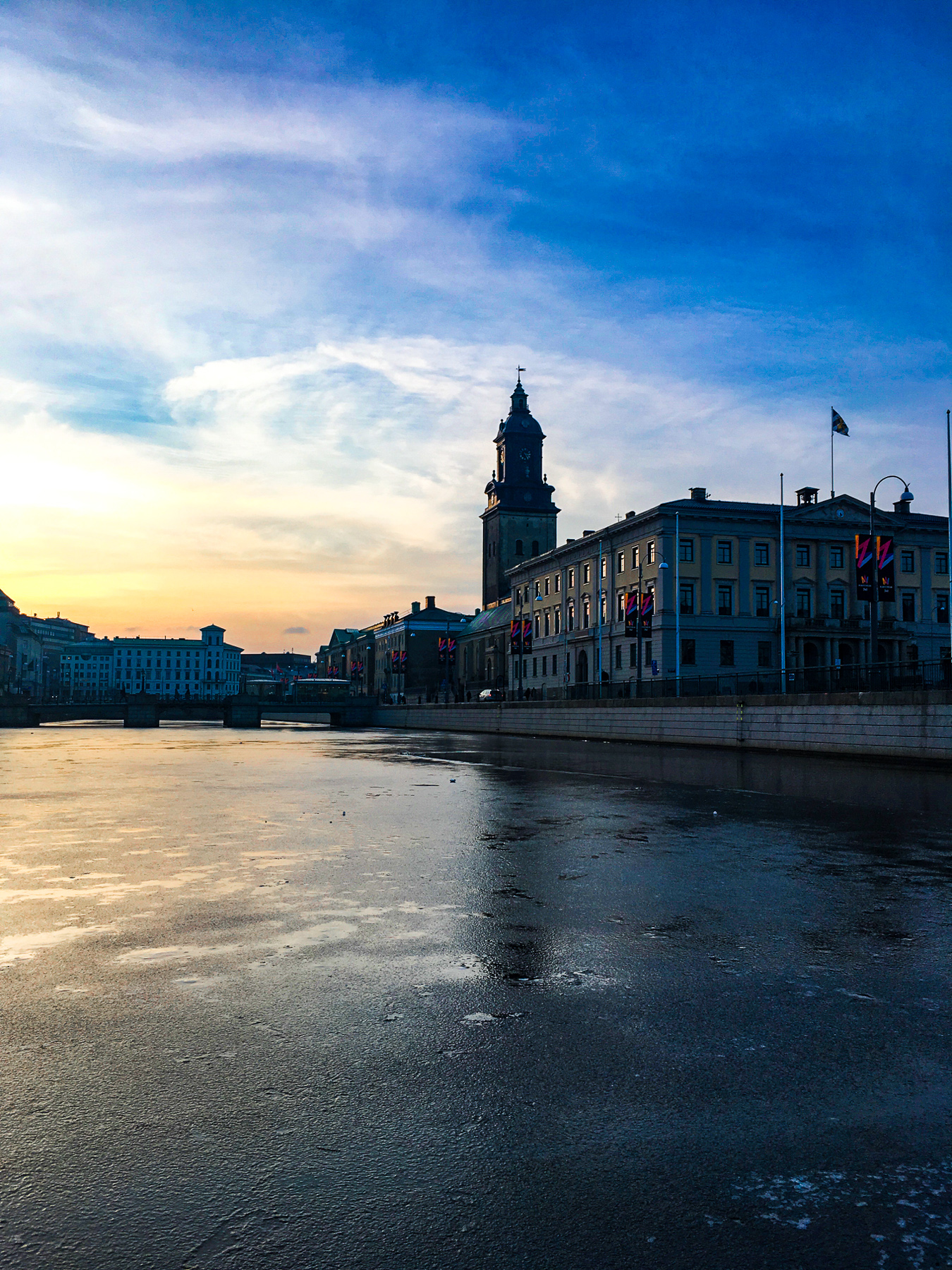 Bästa Fika i Göteborg (Best places for Fika in GBG)
You all know what fika is by now right? It's stopping the day's clock, taking time for a bit of self-care, reflection, some time out of the stresses of the day and treating one's self to a cup of coffee and something sweet. It's like a mid-afternoon reset button and it's a phenomenon in Scandinavia but specifically in Sweden and we're big advocates! So here's where to find the best fika in Gothenburg.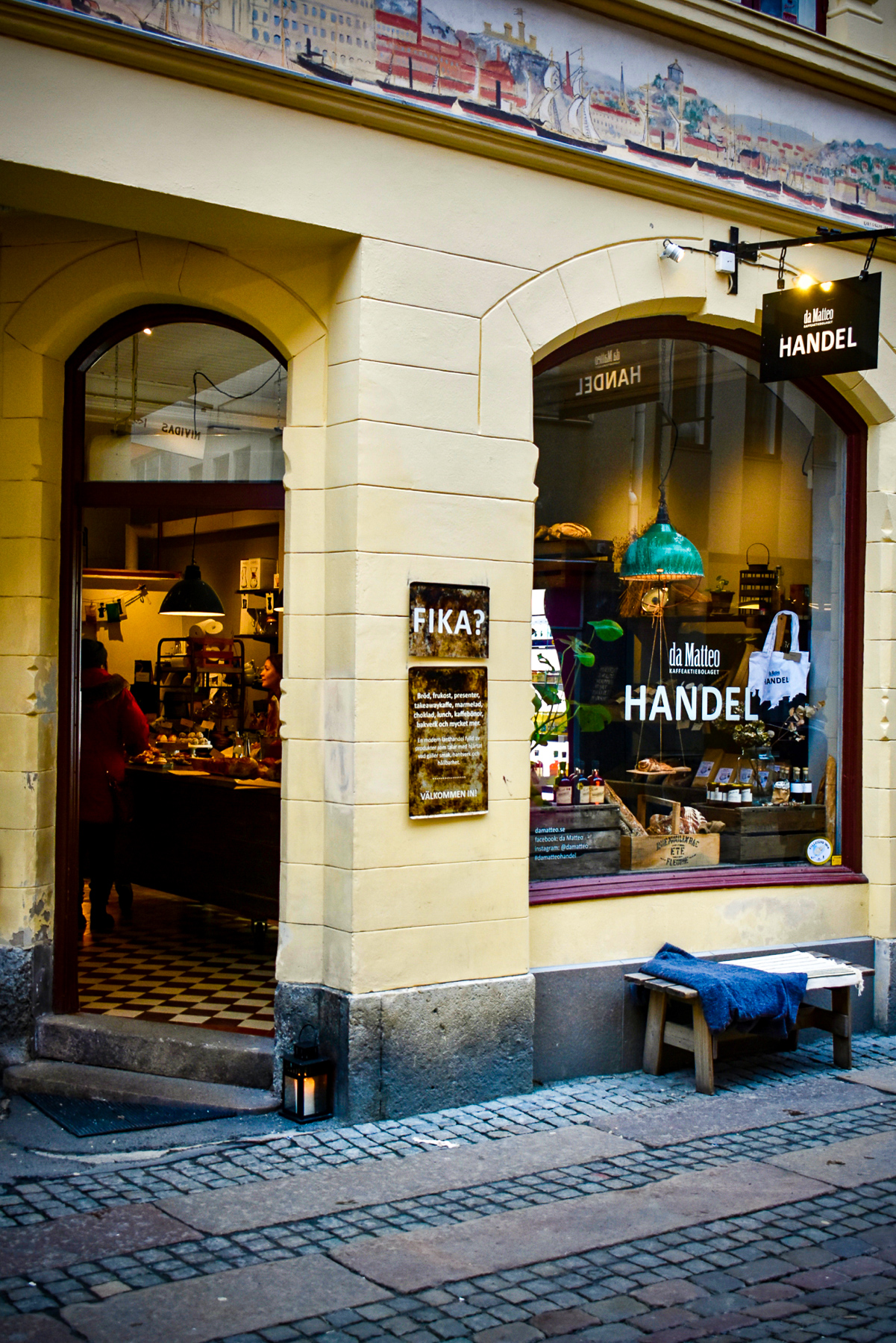 Da Matteo is the first name in speciality coffee in Gothenburg. With a cluster of branches across this compact city, Da Matteo is where Gothenburgers go to get exceptional third wave coffee. Though the coffee bean is celebrated, so is the humble loaf of bread.
This brand does double duty as a specialist coffee shop and an incredibly skilled bakery, churning out all manner of artisan breads, delicate pastries and small cakes baked fresh daily. Try a V60 of one of their Brazilian, Kenyan or Colombian coffees and grab something sweet.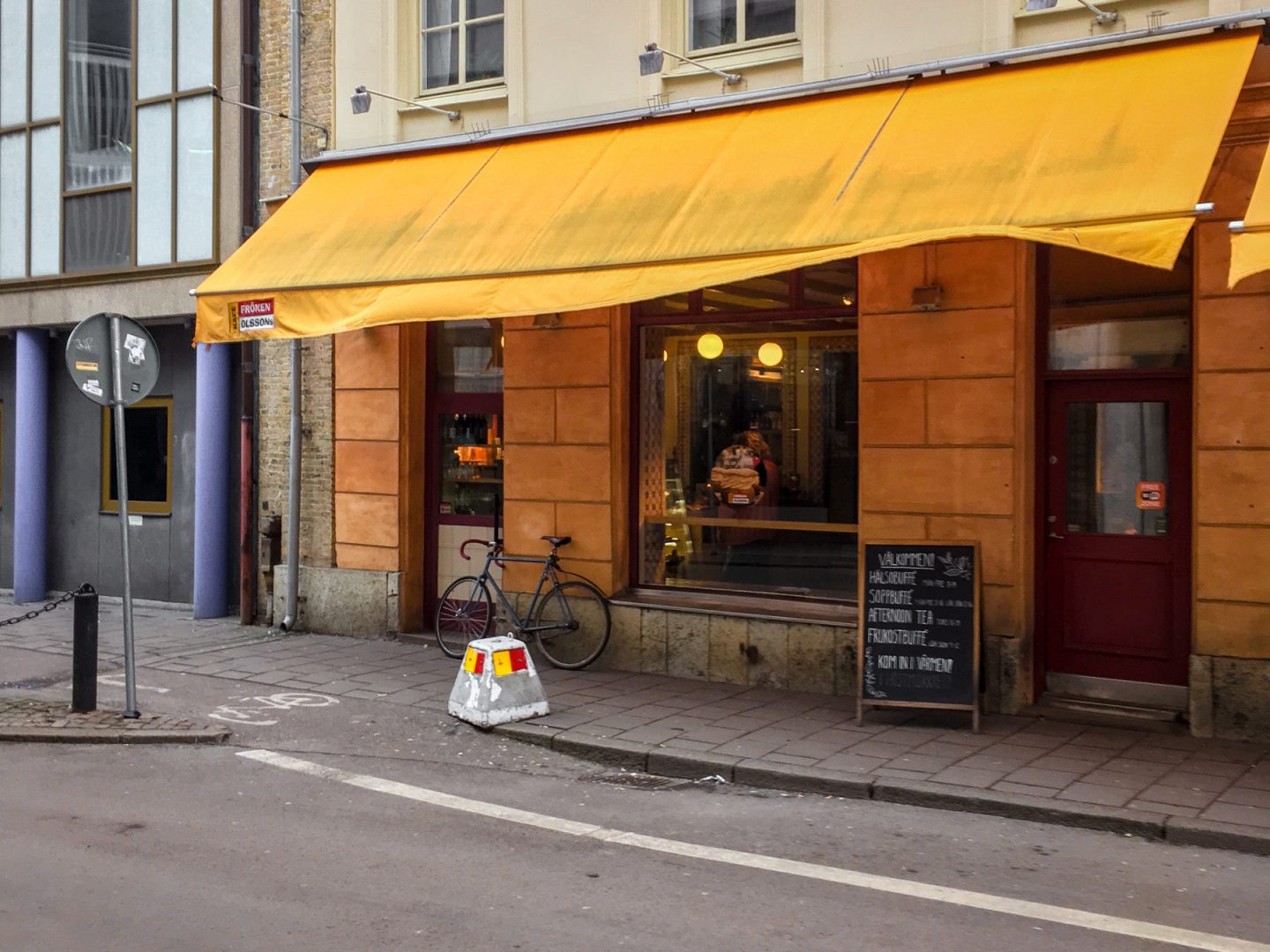 Kaffe Fröken Olssons is another spot which came in handy for us, as it was located near Central station. They also do breakfast buffet, a lunchtime soup and cake spread and an afternoon tea service, if you're looking for something a bit more substantial. For those stopping by for fika, this is a fabulous find right in the heart of the city.
Behold: the Hagabulle. Cafe Husaren has been a firm fixture in the Haga district since the mid-80s and is beloved by both locals and tourists. There's a major draw here, though: the selection of pastries.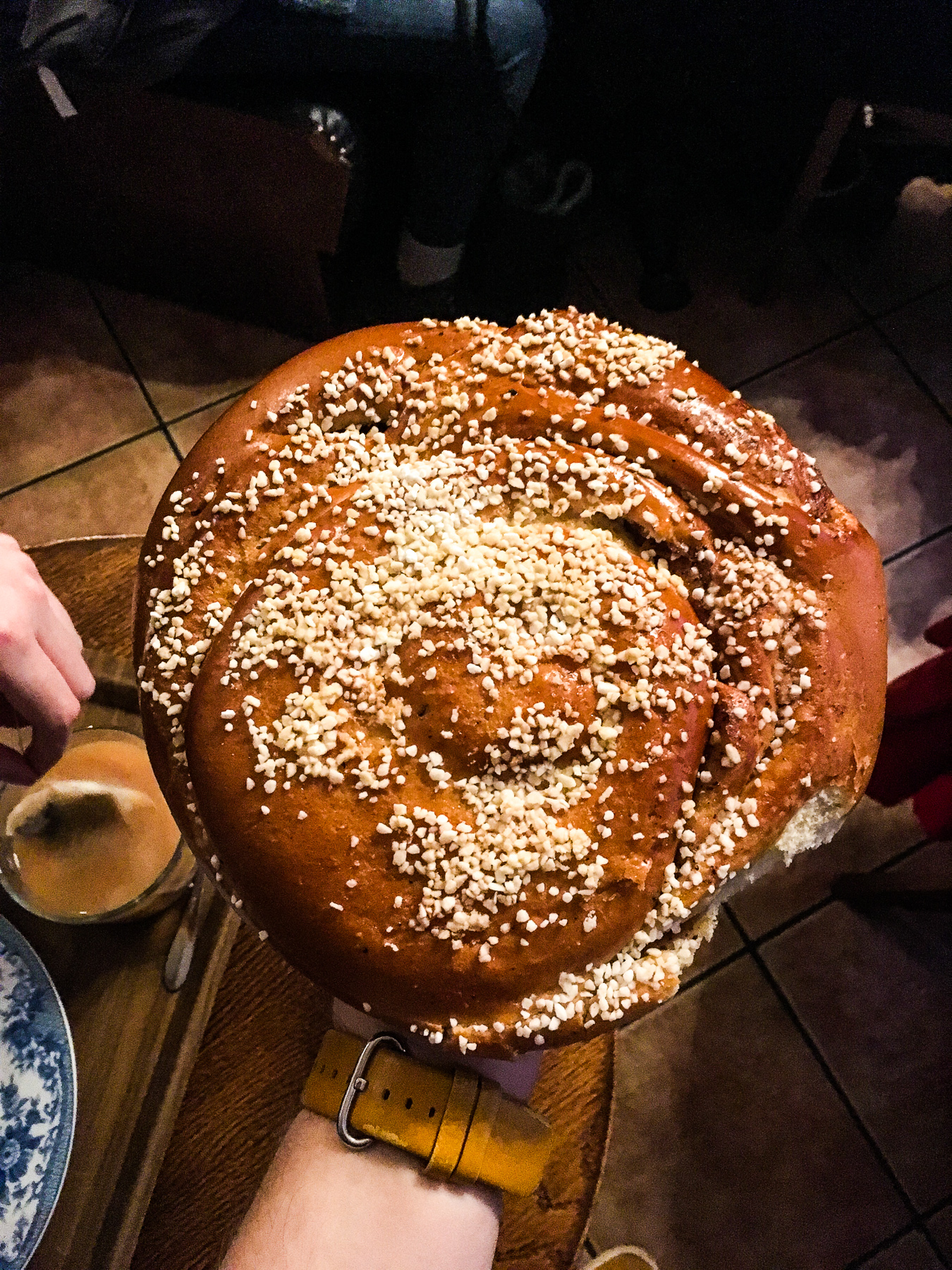 Lots of comfy places to sit and savour what you choose, everyone who comes to cafe Husaren has to try one thing first: the epic hagabulle. It's the biggest cinnamon bun in the world, the size of a plate and probably will take two people to eat! It's a thing of beauty and seriously moreish (it might look it could be dry and bready inside but it's a cinnamon roll spread in layers with spiced butter).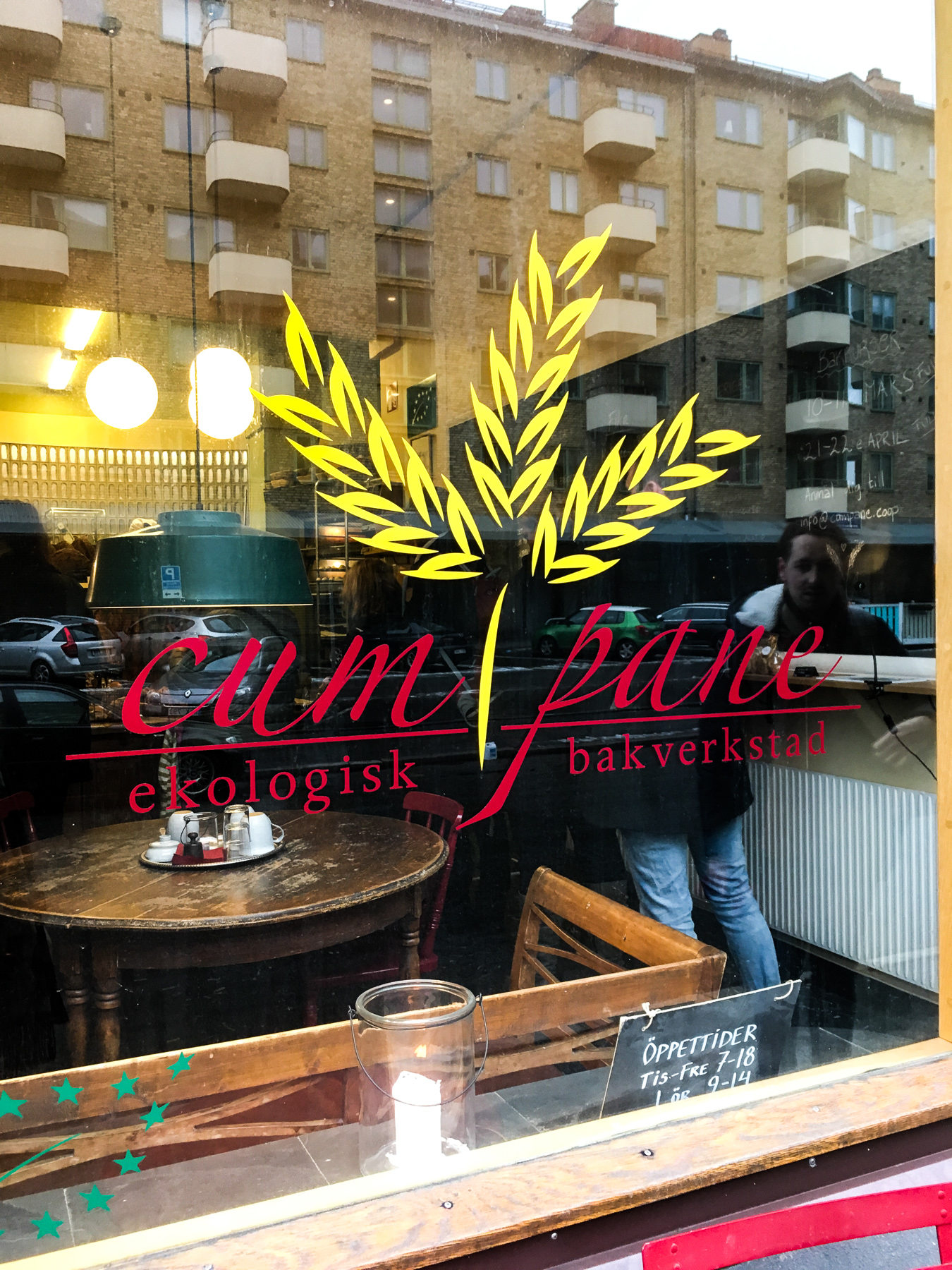 One of the top places to check out in the city is Cum Pane – the branch we visited is a bit of a walk away from the city centre, but believe us, it's worth it. This is an award-winning organic bakery, well known as one of the best in the region and in Sweden overall!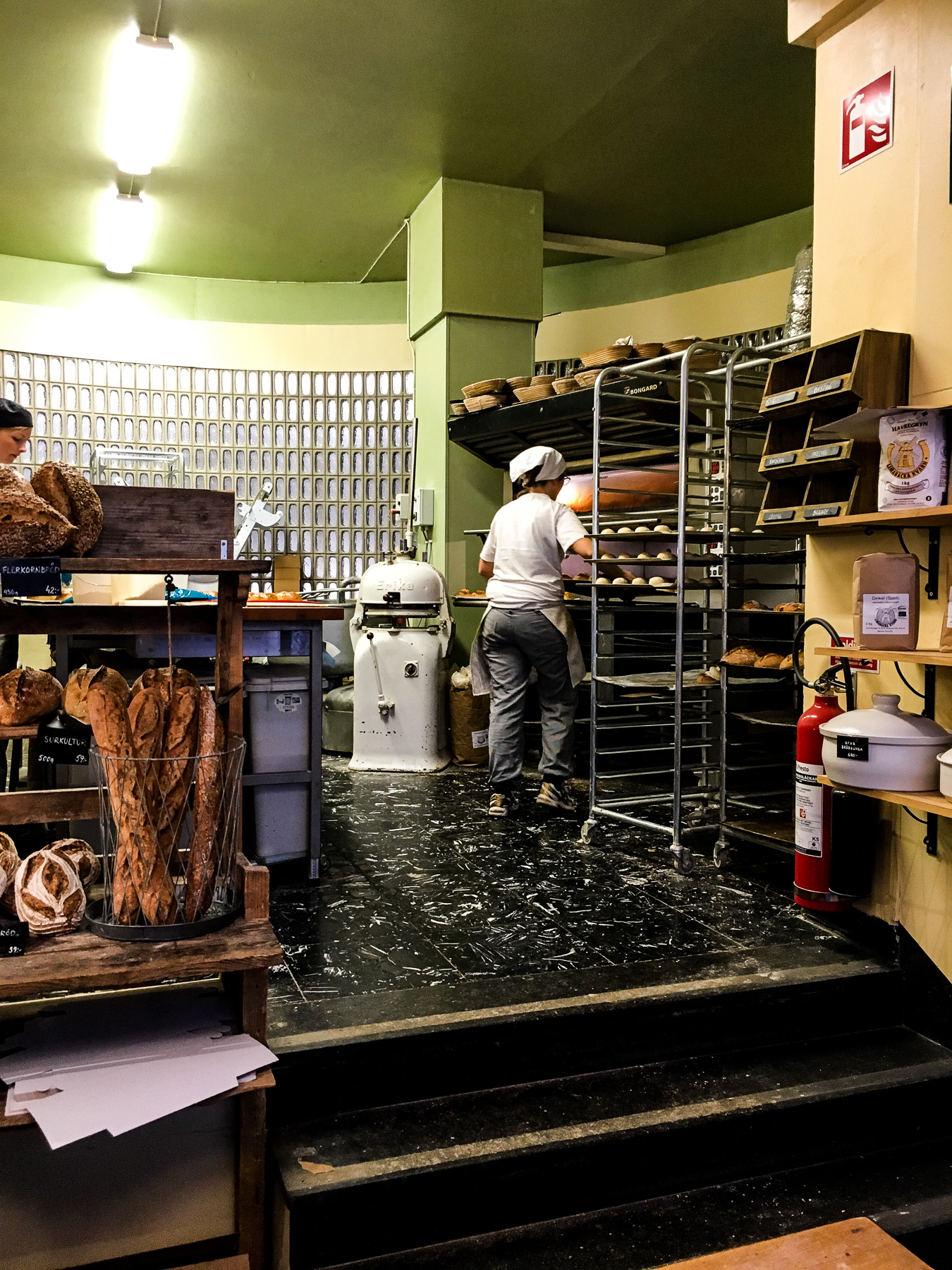 Ideal for takeaway, there are a just a handful of seats inside and out. Pop in around Fettisdagen (Fat Tuesday…or as we say in Ireland & the UK, Pancake Tuesdsay) where you can get the best Semla buns around! There are two branches, one at Mariagatan 17 and the one we visited (pictured below) at Kobbarnas väg.
One final bakery recommendation is Alvar och Ivar, which we didn't get to try ourselves but heard it's wonderful. Great coffee, sourdough bread, some sweet, freshly-baked treats and they also open super early so a nice spot to go some breakfast!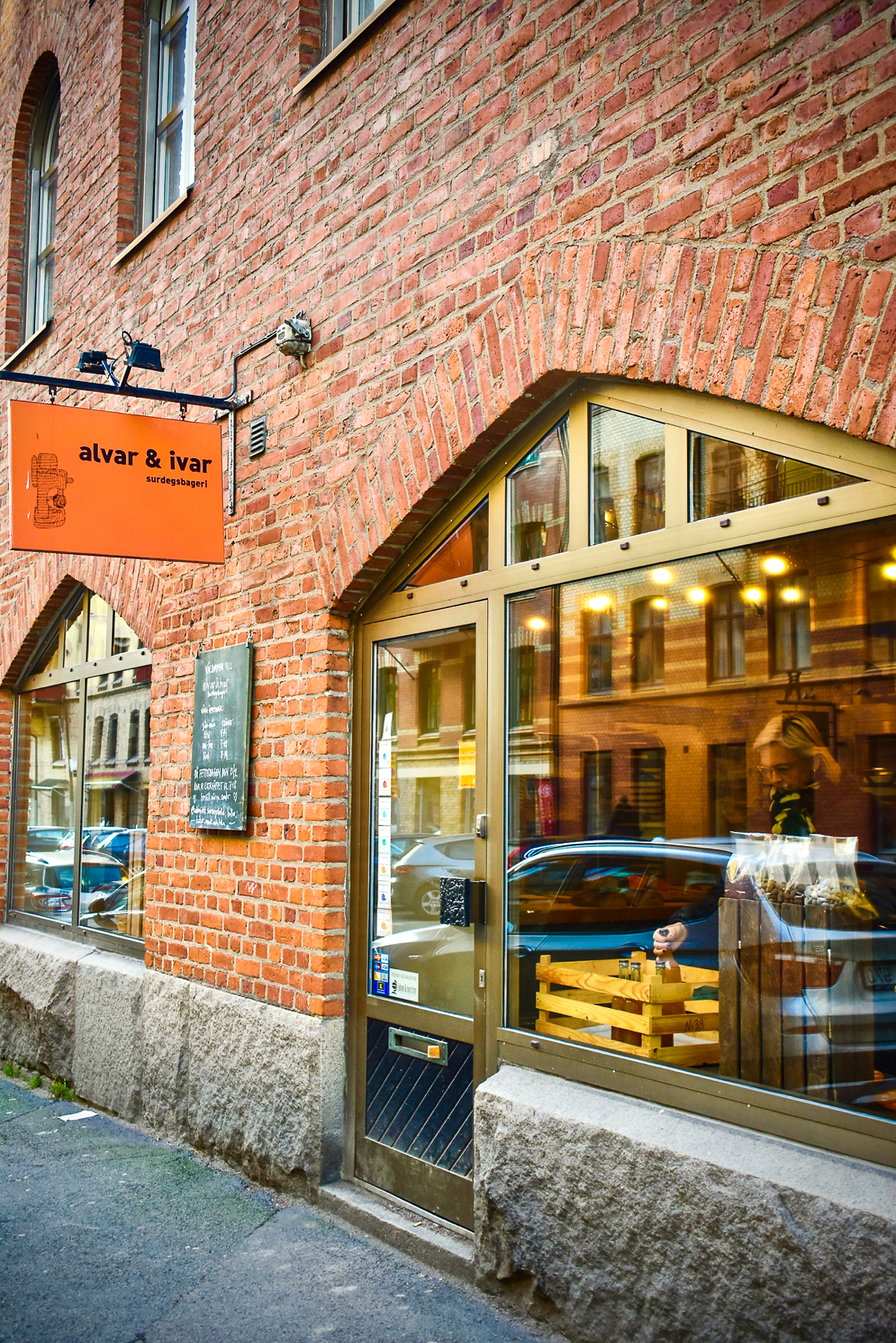 Read more about our pick of Gothenburg's Best Bakeries in this feature we wrote for Visit Sweden LGBT.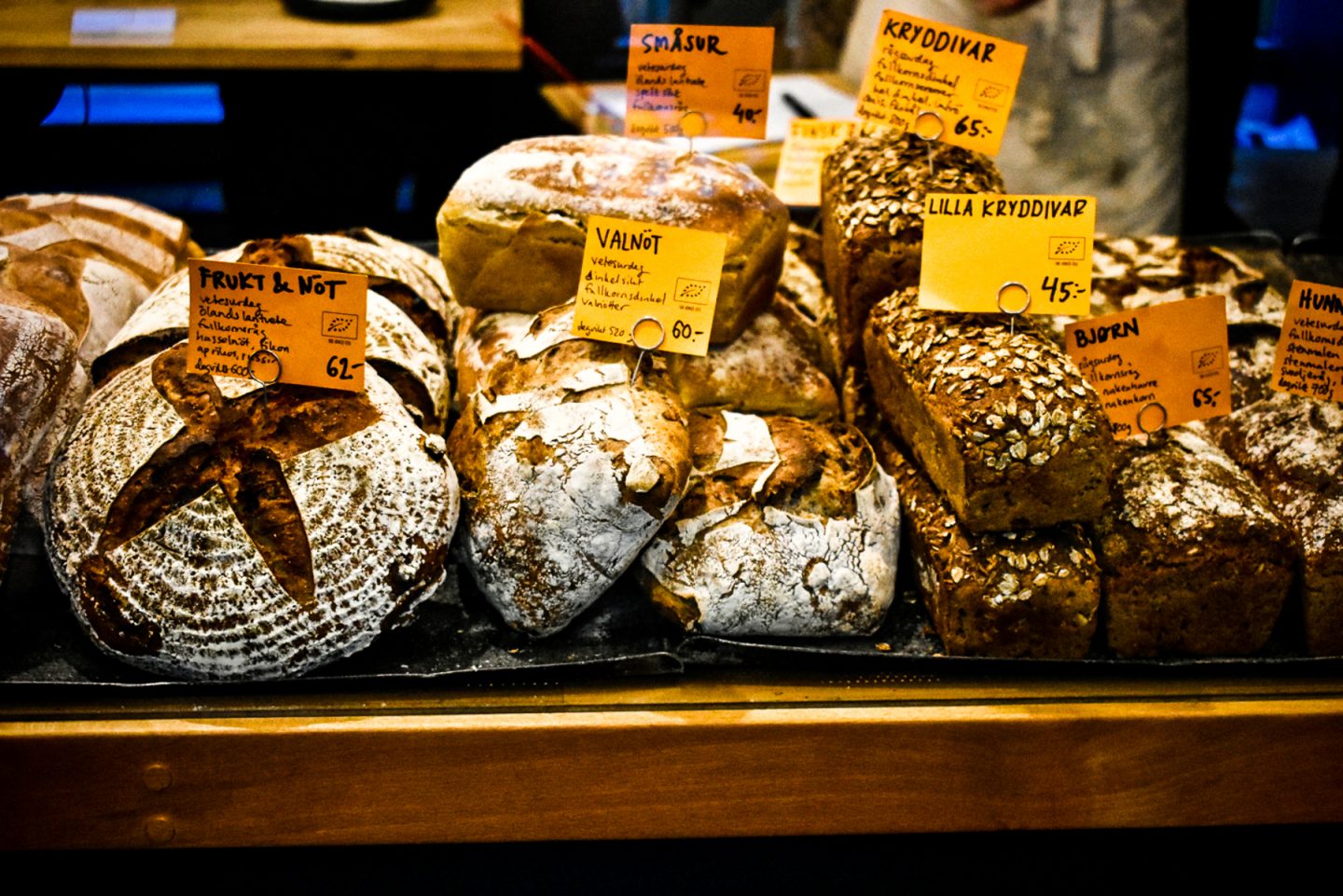 Where to Stay in Gothenburg?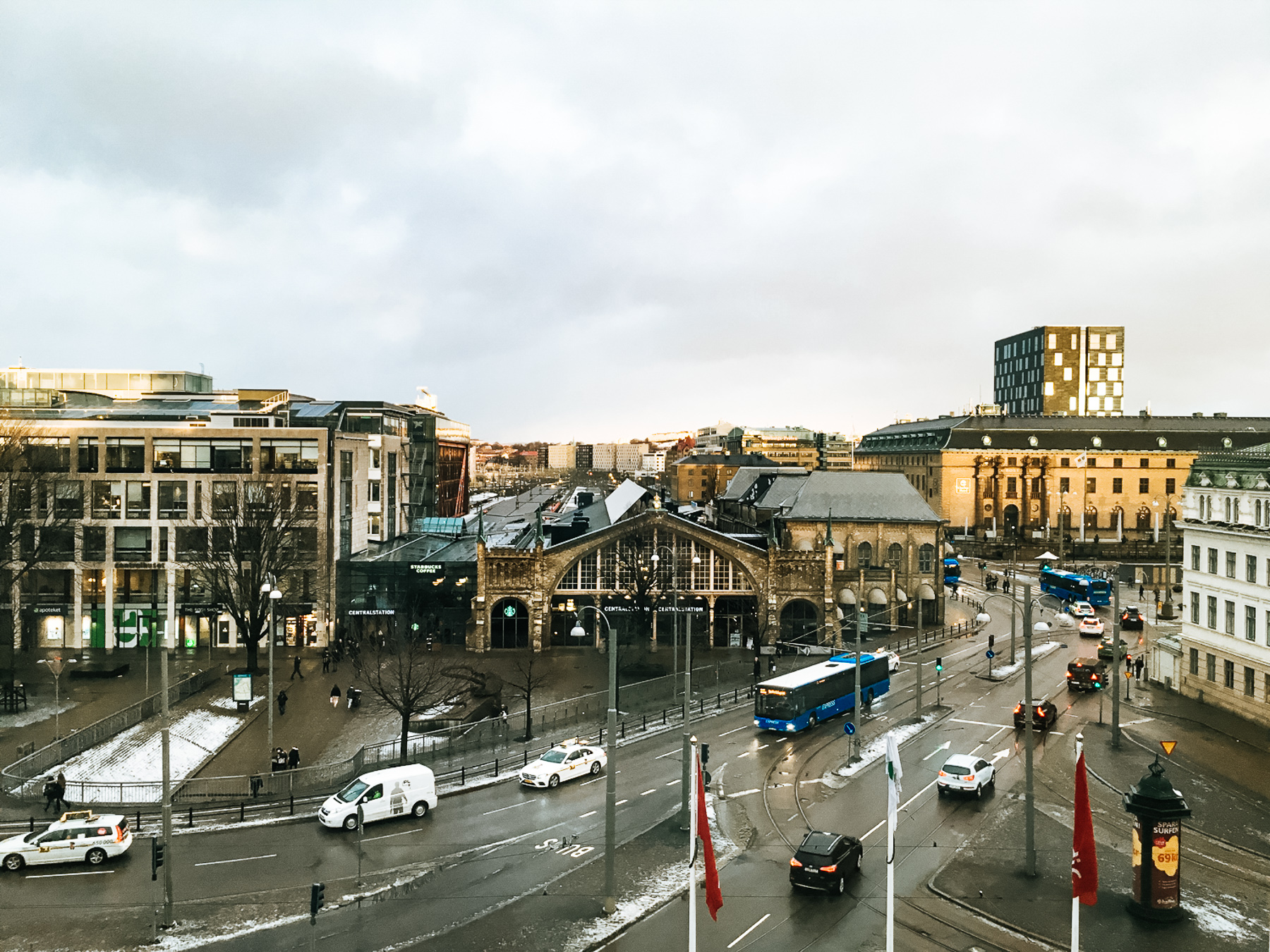 We love the Scandic Hotels group, which has over 200 hotels across Scandinavia and each of their hotels is individual and self-styled but a thread running through all of them is fabulous service, great food and comfortable, well-formed rooms. We honestly can't fault them and when we booked Scandic Europa (beside the huge Nordstan Shopping Centre) we didn't actually realise how close it was to the Central Station! Literally across the street!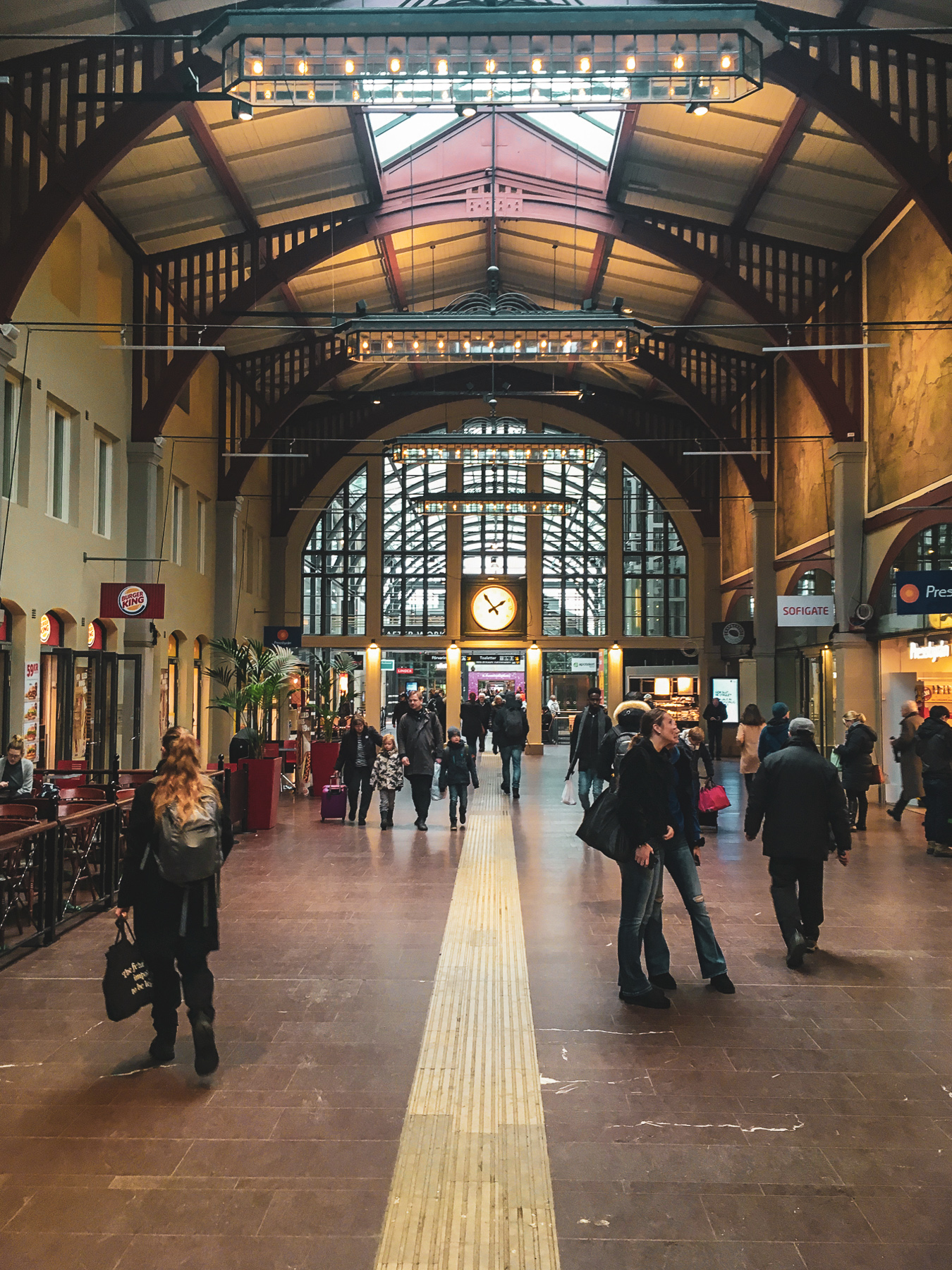 Perfectly placed for everything we've mentioned in this guide, we recommend this place a lot – it even has a neat little pool and sauna on one of the top floors and also has a destination bar at the front with live music every week!
*Disclaimer: A big thank you to Goteborg & Co for assisting us with recommendations and a select number of complimentary activities during our time in the city. Aspects of this article marked with * were offered on a complimentary basis, but not with any agreement to publicise and, of course, you know us by now – we can't be bought so you can trust us to say if something is not up to scratch. We were really amazed at what Gothenburg has to offer. For more help with planning your own trip to Gothenburg or West Sweden, visit Goteborg & Co.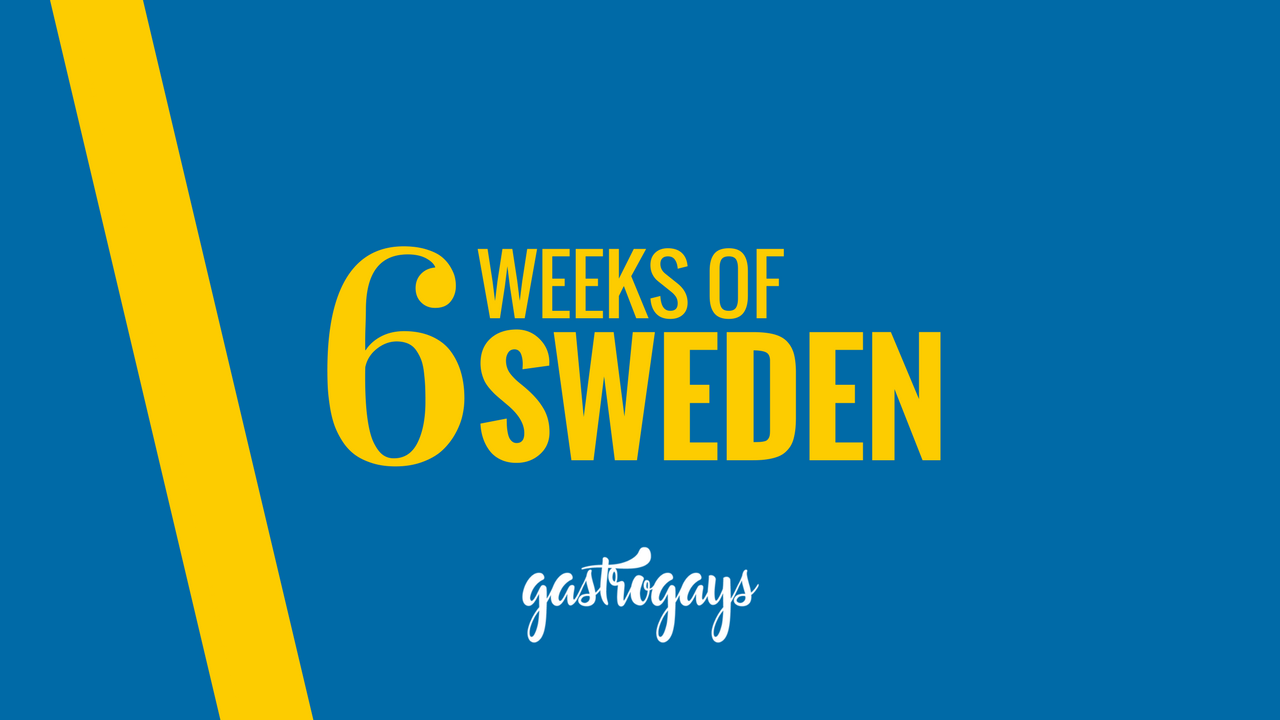 For more from our #6WeeksOfSweden trip, click here